The Big Picture
Paramount+'s Zoey 102 will premiere on July 27, and features the return of most of the original Zoey 101 cast, except Alexa Nikolas, who played Nicole Bristow.
Alexa Nikolas has been vocal about her negative experience on set, claiming she was bullied by her castmates and felt unsafe around series creator Dan Schneider.
Nikolas has called out Nickelodeon for enabling abuse and has criticized Schneider for his inappropriate behavior towards underage performers.
Capitalizing on the success of its iCarly reboot and the larger trend of reviving beloved sitcoms of years past, Paramount+ recently dropped the trailer for the Zoey 101 sequel film Zoey 102, to be released on the platform on July 27. Though the film will see the return of most of the original cast including Jamie Lynn Spears as the titular character Zoey Brooks, the most notable exception is Alexa Nikolas, who played Nicole Bristow for the first two seasons. The former star of the hit Nickelodeon series about a Malibu boarding school called the Pacific Coast Academy hasn't been afraid to vocally oppose the reboot following claims she was bullied on set by her fellow cast members and felt unsafe around series creator and executive producer Dan Schneider.
RELATED: 'Zoey 102': Release Window, Returning Cast, Plot, and Everything We Know So Far About the Zoey 101 Reunion Movi
What Happened to Alexa Nikolas on the Set of 'Zoey 101'?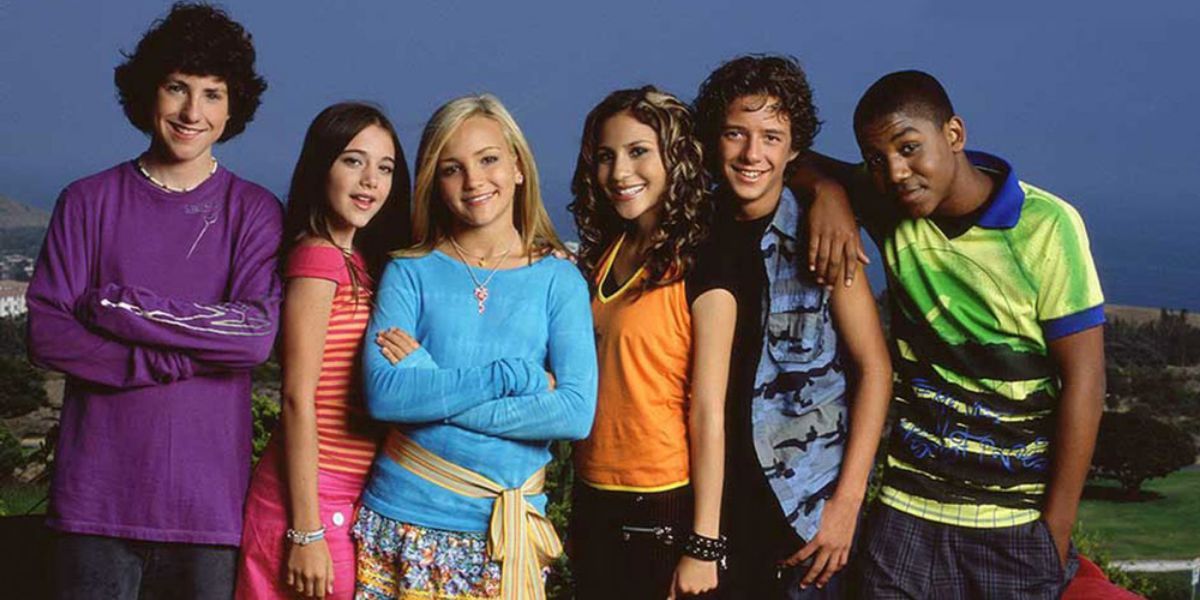 In 2022, Nikolas shared the story of her distressing experience on Zoey 101 on Real Pod with Victoria Garrick and fellow former child star Christy Carlson Romano's podcast Vulnerable, stating she was bullied by her cast mates. Spears acted as the ringleader and was joined by Kristin Herrera, who played Dana Cruz in Season 1 until she was let go and replaced by Victoria Justice, who played Lola Martinez for the remainder of the series. Though Justice and Nikolas were friends at first, after a small spat she joined Spears in ostracizing Nikolas, leaving her feeling socially excluded and miserable on set. This was exacerbated by the lack of intervention from producers, including Schneider, who blamed Nikolas for causing problems and told her repeatedly, "it's Zoey 101 not Nicole 101."
One particularly traumatic anecdote Nikolas has recounted several times involves Spears' older sister, pop superstar Britney Spears, who confronted Nikolas in Jamie's trailer, screaming at her that she would never work in the industry again. Jamie had convinced Britney that it was actually Nikolas who was bullying her and causing problems on set, a claim she still maintains years later in her book Things I Should Have Said released in 2022. Nikolas, who was just a young teenager at the time, left the trailer sobbing. She was traumatized from the encounter, which came out of nowhere after a member of production lied to her and her mother, saying he was taking her to the hair and makeup trailer and instead leaving her alone with the Spears sisters. Britney has since apologized to Nikolas publicly, saying she "had no idea what was really going on," but Nikolas has yet to receive a sincere apology from Jamie.
'iCarly' Star Jennette McCurdy Also Had Problems With Dan Schneider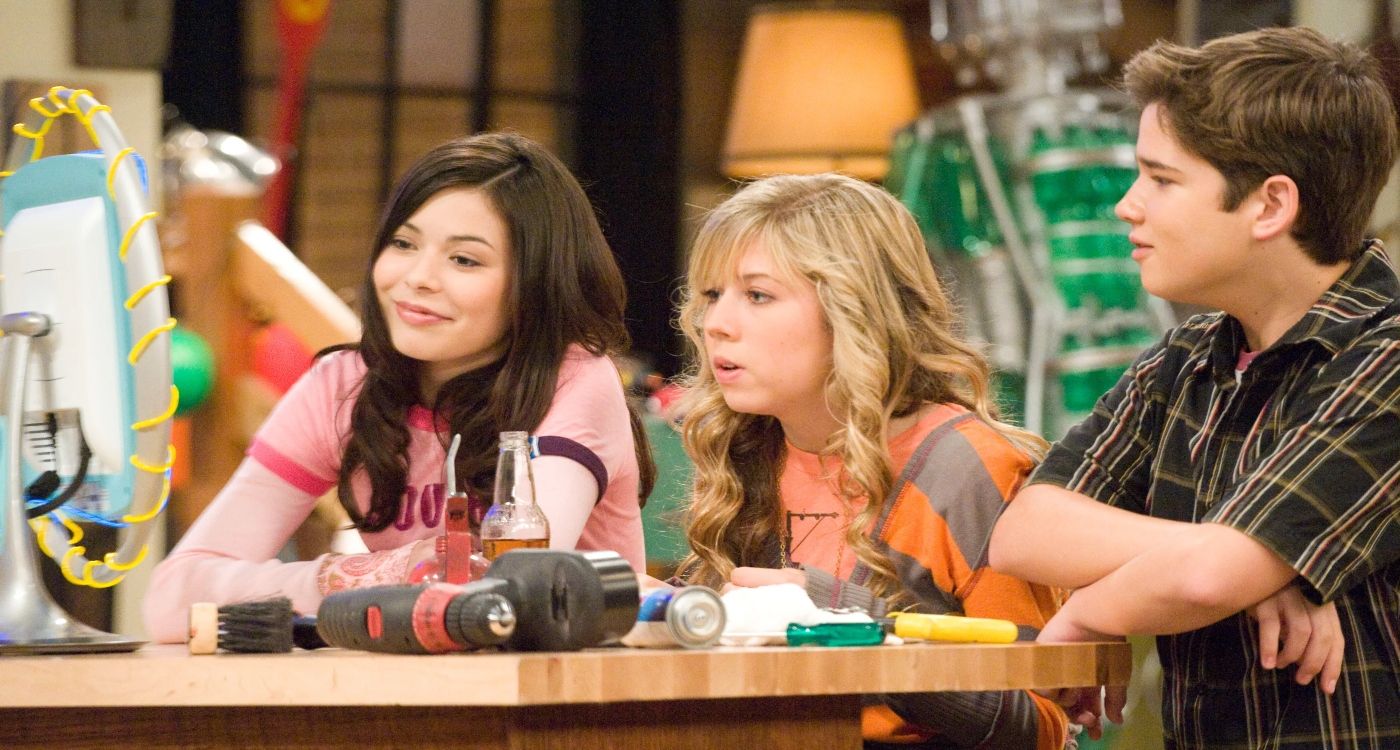 In 2022, Nikolas started Eat Predators, an organization that aims to expose predators in the entertainment industry. It focuses on holding abusers accountable in the music industry in particular, but Nikolas has also held protests with her organization outside Nickelodeon's headquarters, calling them out for enabling abuse and not protecting their performers. She is also one of a few former Nickelodeon stars to call out Schneider for his inappropriate behavior, stating in a 2022 interview with Rolling Stone, "I didn't feel protected at Nickelodeon as a child. I didn't feel safe around Dan Schneider; every time he came on set my body got extremely tense. Later on in Season 2, him and a bunch of executives made me cry in a room alone." In Real Pod with Victoria Garrick, Nikolas also revealed that Schneider would be in the room for all of her wardrobe fittings, regularly pushing for skimpier clothing options and even taking Polaroids of her in different outfits.
Schneider is the creator of not only Zoey 101 but most of Nickelodeon's beloved sitcoms like The Amanda Show, Drake and Josh, iCarly, and Victorious. As these shows have been made available on a variety of streaming services over the past few years, retrospective viewings by its now-adult fans have brought to light just how inappropriate certain aspects were for children's programs often starring underage performers. Actresses in Zoey 101 and Victorious can often be seen wearing short or tight-fitting clothing, and some, including Ariana Grande most egregiously, were put in situations intended to be comical but in hindsight easily come across as sexual and even pornographic. Schneider's shows have a particular fixation with feet, and a tweet that is still up on the official Sam and Cat Twitter account asks fans — most of which, it's safe to assume, are children — to post pictures of their feet with #SAMandCATSaturday written on them. Victorious star Daniella Monet even called out one troubling situation during her time on the show, when she was concerned a scene where her character eats a pickle while putting on lip gloss was too sexual, but her concerns were ignored by Nickelodeon and the scene was aired anyway.
Jennette McCurdy, of iCarly and Sam and Cat fame, also had some unsavory things to say about Schneider, who she simply refers to as The Creator, in her best-selling memoir I'm Glad My Mom Died, which was published last year. She describes his quick temper and recounted times when he gave her a massage, photographed her in a bikini, and even offered and pressured her to drink alcohol when she was underage. McCurdy also refused to accept a $300,000 offer that would require her to never speak about her experience with Nickelodeon and Schneider's abuse. Nikolas revealed in Real Pod with Victoria Garrick that she was also contacted by Schneider's lawyer years after her time on Zoey 101 with a similar offer that she promptly turned down.
Nostalgia is powerful and profitable in the entertainment industry, with shows like Raven's Home, Girl Meets World, and Fuller House paving the way and proving there is an audience for reboots of childhood classics. Considering the success of Paramount+'s iCarly reboot, Zoey 102 is likely to draw a sizable audience as well. But with stars like Nikolas and McCurdy refusing to stay silent about their traumatizing experiences at Nickelodeon under Schneider, it won't be surprising if we see more former child stars coming forward with their own stories in the future.