The Big Picture
Red, White & Royal Blue is a highly anticipated movie adaptation of Casey McQuiston's bestselling romance novel, following the love story of Alex and Henry, two political figure's sons.
The movie's promotion includes creating Instagram accounts for Alex and Henry, offering glimpses into their lives and personalities through their posts.
The story revolves around Alex and Prince Henry's transition from rivals to secret lovers, dealing with the challenges of keeping their relationship hidden due to their families' positions.
Red, White & Royal Blue is quickly approaching, with only two weeks left until the feature debuts on Prime Video. The movie adapts Casey McQuiston's bestselling romance novel of the same name. It follows Alex and Henry, two sons of political figures who go from despising each other to lovers throughout the course of the story. As the August 11 release draws closer, Prime Video continues to keep viewers enticed, previously releasing the official trailer, a handful of posters, and more. Recently, the streamer leaned further into its promotion, creating Instagram accounts for Alex and Henry
First up is Alex's (Taylor Zakhar Perez) Instagram, whose handle is @theacgd. Alex's posts blend the most important aspects of his life, including being the First Son of President Ellen Claremont (Uma Thurman), his own work on the campaign trail, and other general photos of him with important people in his life. His profile showcases his passion for the work he does but also reveals his more laid-back side. His posts range anywhere from photos of him working closely with his community to fun pictures with his best friend Nora (Rachel Hilson), many paired with witty captions.
Henry's (Nicholas Galitzine) Instagram, @princehenryuk, is similarly structured, with even the more noticeable differences also highlighting his personality. Where Alex was willing to showcase a more personal side of himself, Henry is clearly someone who prefers to keep personal things, well, personal. No selfies or playful captions to be found (not yet, anyway). However, Henry's Instagram does offer a sense of who he is, with posts of his dog and one of him reading — even if in a pointed way — providing a glimpse into his interests. Like Alex, Henry also posts about his family and the work he does around London.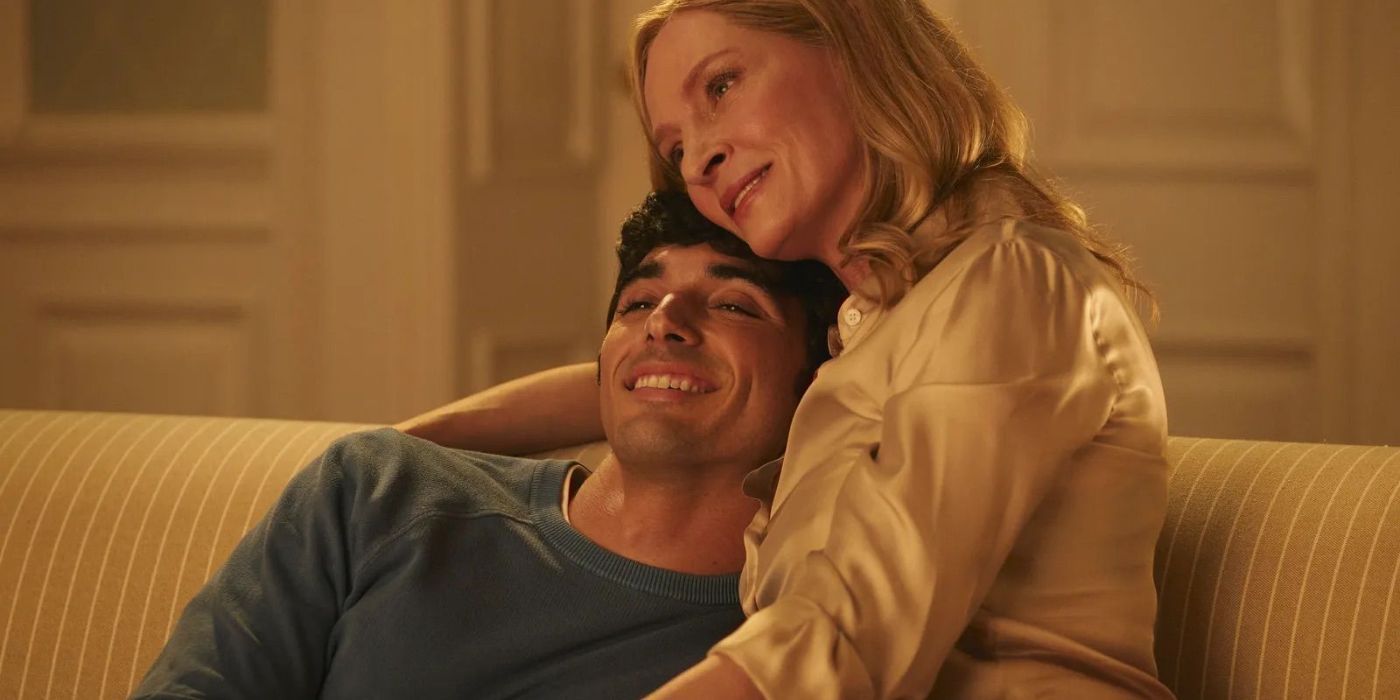 What Else to Expect From Red, White & Royal Blue
As mentioned, Red, White & Royal Blue will follow Alex and Prince Henry, two rivals who are forced to put on a friendly public face following quite the public debacle. Though the two barely tolerate each other, their fake friendship soon morphs into a deeper romance. However, due to the positions of both their families, they must keep their relationship secret. The movie was written by Ted Malawar and Matthew López, and directed by López. Additional cast includes Sarah Shahi, Ellie Bamber, Clifton Collins Jr., Stephen Fry, Thomas Flynn, Sharon D. Clarke, Aneesh Sheth, Juan Castano, Malcolm Atobrah, and Akshay Khanna.
Red, White & Royal Blue premieres August 11 on Prime Video. Check out the trailer and full synopsis below:
"Alex Claremont-Diaz (Taylor Zakhar Perez), the son of the first woman President of the United States (Uma Thurman), and Britain's Prince Henry (Nicholas Galitzine) have a lot in common: stunning good looks, undeniable charisma, international popularity…and a total disdain for each other. Separated by an ocean, their long-running feud hasn't really been an issue, until a disastrous—and very public—altercation at a royal event becomes tabloid fodder driving a potential wedge in U.S./British relations at the worst possible time. Going into damage control mode, their powerful families and respective handlers force the two rivals into a staged "truce." But as Alex and Henry's icy relationship unexpectedly begins to thaw into a tentative friendship, the friction that existed between them sparks something deeper than they ever expected."