The Big Picture
Survival of the Thickest is a comedy series packed with witty one-liners and lovable characters, led by the exceptional Michelle Buteau. She portrays Mavis, a styling assistant determined to start over after a devastating breakup.
The series explores the complexities of ending a long-term relationship and the impact it has on one's mindset about personal fulfillment and having children. Buteau's character navigates the highs and lows of singlehood with honesty and vulnerability.
The supporting cast, including Mavis' friends Kahlil and Marley, adds depth to the series and provides crucial emotional support. Their storylines are compelling and offer wisdom, making the show a breath of fresh air that is both funny and relatable.
We've all heard of a "song of the summer," but is there such a thing as a "series of the summer"? If so, Survival of the Thickest might be it. This comedy is packed with witty one-liners and lovable, sometimes eccentric characters. Series lead Michelle Buteau breathes life into everything she touches. She was Ali Wong's faithful assistant in Always Be My Maybe, and J Lo's assistant in Marry Me… but she is no one's assistant in Survival of the Thickest, she is her own boss — and she deserves it.
What Is 'Survival of the Thickest' About?
Buteau plays Mavis, an almost-40 styling assistant eager to make big moves in her career. Her success is intertwined with that of her famous photographer boyfriend, Jaque (Taylor Sele). When she comes home from work and finds him in bed with a model, she collides head-first with the daunting reality of starting over for the sake of her own dignity and self-respect. This determination is nevertheless complicated by the fact that she still deeply loves this man that she's been with for many years. This first season confronts all the aspects of ending a long-term relationship, not just the loss of a partner. Mavis goes through phases of feeling freed, but also adrift. It also examines how the sudden end of her relationship affects her mindset about having children.
RELATED: 10 Feel Good TV Shows to Watch When You're Feeling Anxious
An incredible amount of thoughtfulness is poured into this character as she rediscovers parts of herself during her newly-single stint. Mavis dives headfirst into a new lifestyle with fearless vigor, but that doesn't exempt her from experiencing complicated, big emotions. Where does she put all this love and attention now that she doesn't have a partner? Well, she redirects it inward, focusing on growing her career and living independently. While that sounds incredibly fulfilling and holistic, Buteau demonstrates the range of highs and lows that comes with a colossal change like this. Some days, she feels like she is queen of the world, going viral and becoming the next big name in the fashion industry. Other days, she doubts herself, her progress, and her worth. Both depictions of sudden singlehood are messy and honest.
Michelle Buteau as Mavis is exceptional, she exhibits strength and perseverance while also leaning into the flaws that make her character well-rounded and interesting to follow. It is all the more uplifting that she isn't depicted as a superwoman post-tragedy. She grieves the loss of her partner while simultaneously looking forward to the chapter ahead. Further still, that chapter scares her as much as it excites her. Mavis illustrates that all of these things can be true at once, and yes, it absolutely messes with her head. She doesn't always come to the "right" conclusion on the first try, but her imperfect process is what gives viewers permission to be kinder to themselves when they experience their own doubt and stress.
Mavis Gets a Little Help From Her Friends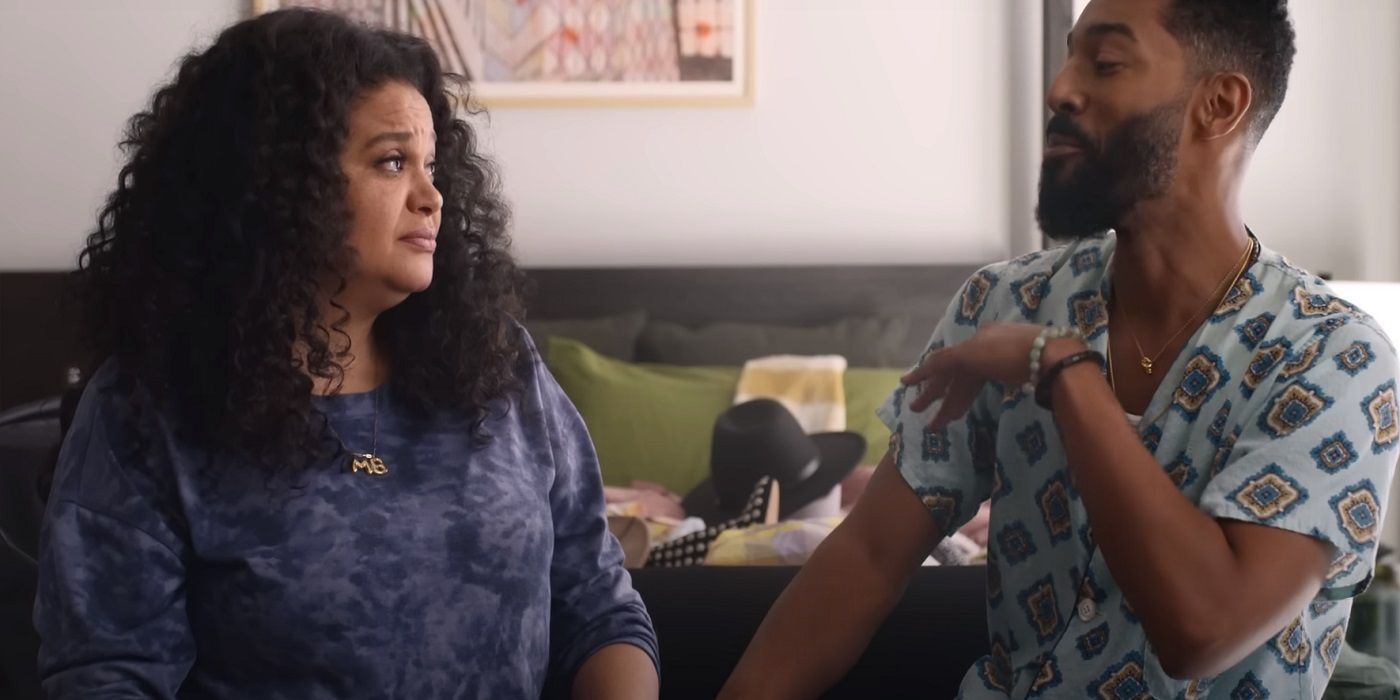 The supporting cast in this eight-episode series perfectly rounds out the watching experience. There is no such thing as a perfect breakup-comedy without a tribe of besties to show up in the knick of time for emotional support (as proven in Buteau's comedy Someone Great). Mavis has a friend that grounds her in reality and keeps her anxiety from spiking out of control, Kahlil (Tone Bell), and a friend that gets her riled up and ready to kick ass and take names, Marley (Tasha Smith). Something that really stands out about Mavis' relationship with her friends is that she never apologizes for how much she needs to lean on them at this difficult time in her life. They gladly accept her at her lowest and support her at her high points, and in turn, she shows up for them as often as she can. Marley and Kahlil are both going through some turning points in their own romantic lives as well. Marley is exploring an entirely new aspect of her queer identity and Kahlil is settling down and emotionally investing in a girlfriend for the first time. These stories are compelling and they each give way to their own tidbits of wisdom for the audience to hang onto while allowing these well-written characters to really shine. Enough so that their storylines are compelling on their own even if they don't intersect with Mavis'. Now, this isn't an ensemble cast, so their storylines aren't as thoroughly developed as Mavis', however, seeds are definitely planted for a fruitful long-term relationship with these characters and I look forward to seeing how they flourish in future seasons.
This Comedy Series is a Breath of Fresh Air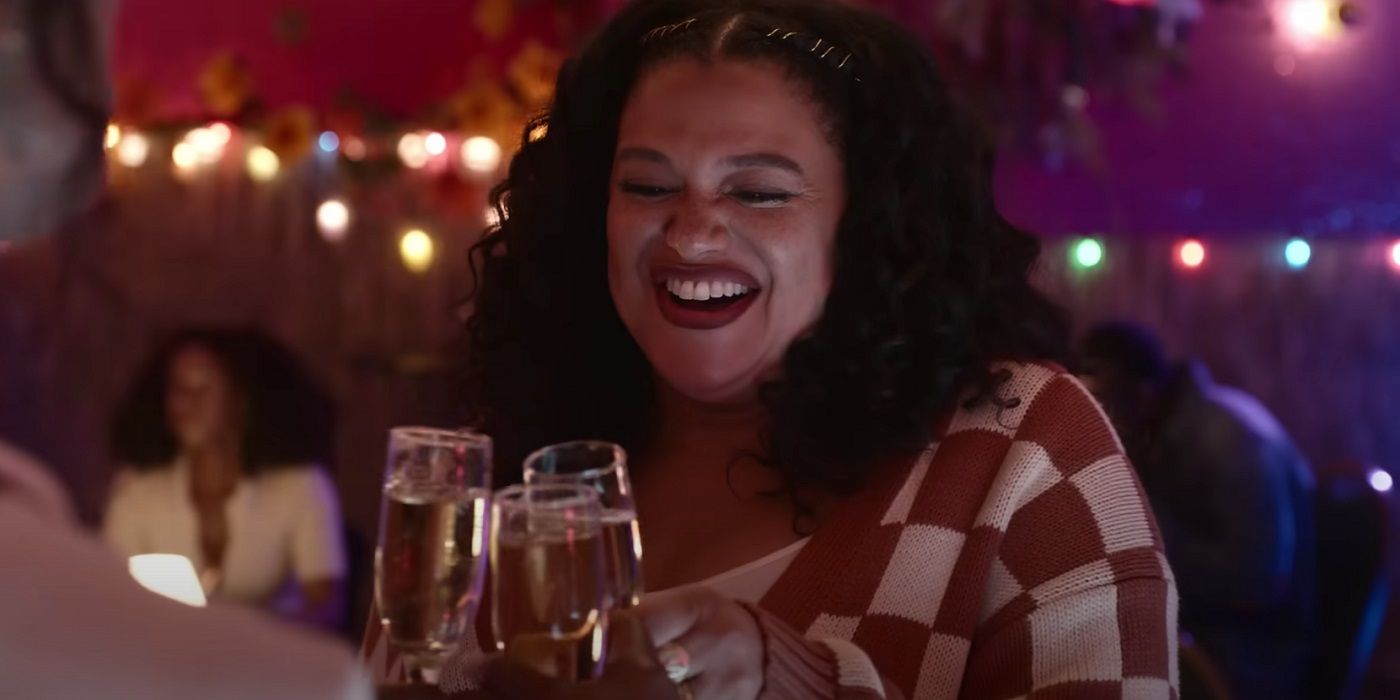 Survival of the Thickest is so down to earth and funny because it was based on Buteau's lived experiences as outlined in her collection of essays of the same name. Her closeness with the material allows for unbridled transparency that makes the hopeful tone seem effortless. No matter what obstacles Mavis faces, she has her eyes on the horizon, trusting herself to make decisions that will bring her closer to happiness, even if she has to course-correct. It is hard to walk away from this series feeling anything less than buoyant.
Something that the series steers away from even in its determination to be inspiring is crossing that infuriating line into "toxic positivity." The differentiating factor is that Mavis' perspective oozes with empathy for her viewers. Buteau and fellow series creator and showrunner Danielle Sanchez-Witzel reflect on their experiences with body positivity, establishing themselves in an industry that does not favor women of color, the importance of community, and so many more threads that make up this rich tapestry of human emotion. And yet, they still manage to find the humor in it, without making us feel as though we can laugh away our fears and insecurities in order to silence or mask them.
This series was made with love. It treats its core cast with care and allows its audience to feel seen, which makes for an authentic, naturally funny, and cathartic watching experience. Survival of the Thickest fills a void in TV that leaves people feeling good while also maintaining a truthfulness that can only come from a creator who has lived through mistakes and triumphs and isn't afraid to bare her soul in order to share what she's learned along the way.