The Big Picture
Larry David, known for his work on Seinfeld and Curb Your Enthusiasm, made a cameo on Disney Channel's Hannah Montana.
The episode features a hilarious encounter between Larry David and the restaurant staff, and also included appearances by his real-life daughters Cazzie and Romy.
Hannah Montana features many celebrities, including appearances from Dolly Parton, Austin Butler, and Dwayne "The Rock" Johnson.
What do Curb Your Enthusiasm and Hannah Montana have in common? Absolutely nothing, but that didn't stop Curb Your Enthusiasm star and Seinfeld co-creator Larry David from making a cameo on Miley Cyrus' hit sitcom. For those unfamiliar with the Disney Channel original series, Hannah Montana ran from 2006 to 2011, telling the fictional story of a young high school student who lives a double life as a world-famous pop star. In short, it's a children-friendly sitcom with light-hearted antics and likable characters.
While Larry David has worked on more than a few sitcoms, his comedic style could not be more different to that of Disney Channel. Where Hannah Montana has altruistic heroes, Seinfeld follows selfish and shallow jerks. Where Hannah Montana is fun for all ages, Curb Your Enthusiasm is very clearly geared towards a more adult audience. Where Miley Cyrus's character is bubbly and optimistic, Larry David's caricature of his real-life self is a pessimistic cynic. How these two united is something of a mystery, but it did make for a pretty entertaining episode of television.
RELATED: The Surprising Story Behind That Kevin Bacon Cameo in 'Planes, Trains & Automobiles'
When Did Larry David Appear on 'Hannah Montana'?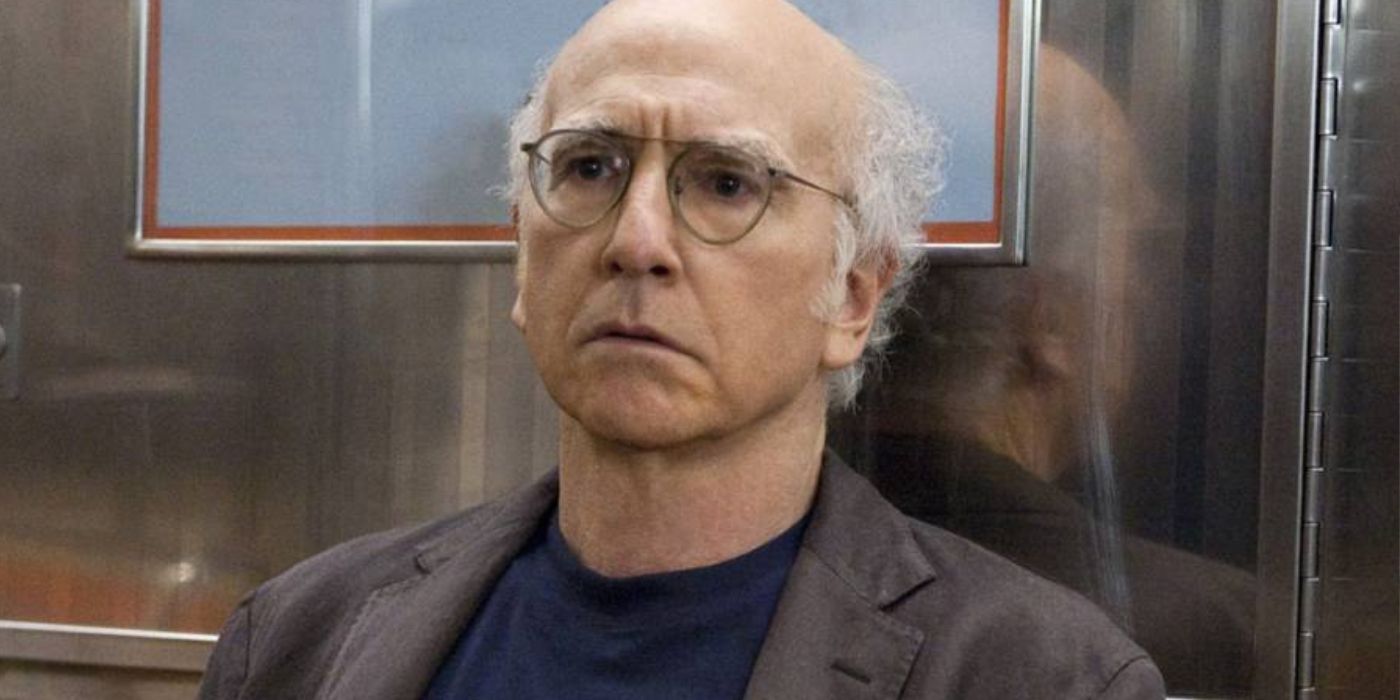 The cameo in question occurred on May 18, 2007, when Episode 7 of Hannah Montana's Season 2 aired on Disney Channel. Titled "My Best Friend's Boyfriend," most of the episode is business as usual for Miley Stewart (Miley Cyrus) and the gang. This time, Miley is trying to show her best friend Lilly (Emily Osment) that her new boyfriend Luke (Sterling Knight) has been unfaithful.
When Miley and Lilly decide to get dinner at an upscale restaurant, we see him. Right there waiting for a table is a wild Larry David, and as per usual, he's fed up with all the waiting. Larry isn't alone either, as on each side of him are his two real-life daughters, Cazzie David and Romy David. Larry's wondering why the wait is taking so long, and he asks the Maitre'd (Jorge Luis Abreu) if there's anything he can do. When the Maitre'd explains that there isn't, Larry comes up with a classic hair-brained scheme that looks like it came straight out of Curb Your Enthusiasm. He turns to young Romy and tells the Maitre'd it's her birthday, which Romy instantly denies. Then Larry confidently turns to Cazzie, who also shoots down the scheme by saying her birthday was two months ago.
It seems like there are just no tables available for the party of three, but the Maitre'd has no problem whatsoever accommodating Miley and Lilly. Recognizing Miley's alter-ego as world-famous super-star Hannah Montana, the restaurant host pulls a table and seats out of nowhere to get them seated. Larry protests this, and Cazzie even mentions that her dad created Seinfeld and Curb Your Enthusiasm (two shows that the target demographic of Hannah Montana is not nearly old enough to watch). Romy relents that Larry just isn't anywhere near as popular global pop star sensation, while Cazzie says they probably could have gotten a table if "Uncle Jerry" were here. Clearly annoyed by his daughter's obvious allusion to Jerry Seinfeld, Larry and his daughters storm out of the high-end establishment.
Austin Butler Was in This 'Hannah Montana' Episode Too?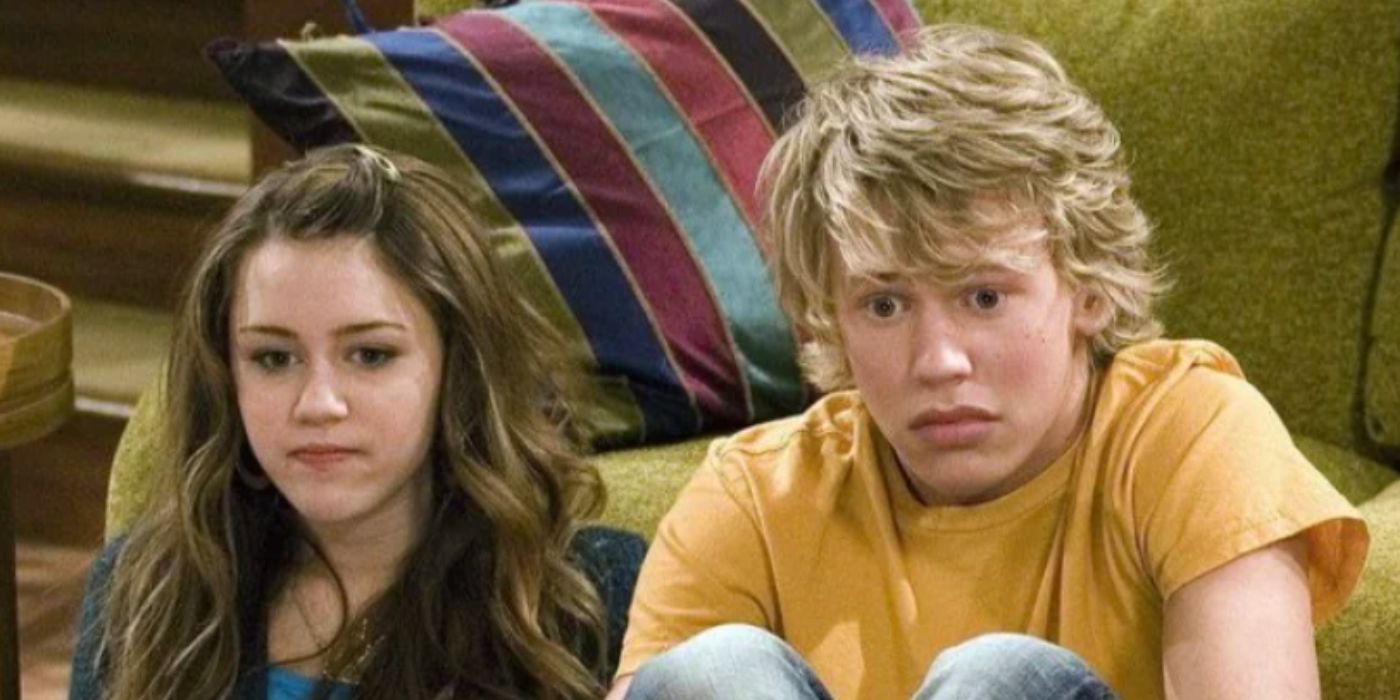 Yup, years before he became an Academy Award-nominated actor, Austin Butler's second-ever gig was with Hannah Montana. The first for Butler was Ned's Declassified School Survival Guide, another hit children's sitcom that children of the mid-2000s will likely remember fondly. Butler actually played two characters in his rather small parts on the show. The first was Toby, who is largely a background character from Season 1. The second character is Luke's cousin Derek, who appears early in the episode when Hannah and Lilly have a double date movie night. It doesn't go particularly well, as Derek spends the entire movie being terrified of whatever is onscreen.
Believe it or not, prior to his breakout role in Once Upon a Time in Hollywood and his Oscar-nominated lead performance in Elvis, Austin Butler was something of a Disney Channel veteran. In addition to his Disney debut with Hannah Montana, Butler has also had roles in Zeke and Luther, Wizards of Waverly Place, Jonas, and the High School Musical spin-off Sharpay's Fabulous Adventure. Butler has also appeared in a few other Nickelodeon shows such as iCarly and Zoey 101.
Nowadays, given that he starred as Elvis Presley in one of the biggest movies of 2022, Butler has had an even bigger career following his Oscar nomination. He'll be starring in what is the spiritual successor of sorts to Band of Brothers and The Pacific, Apple TV+'s Masters of the Air. Butler is also set to star as the infamous villain Feyd-Rautha in Denis Villeneuve's long-awaited sci-fi follow-up, Dune: Part Two. Butler will also be starring in Jeff Nichols' return to filmmaking with The Bikeriders.
'Hannah Montana' Is Filled With Celebrity Cameos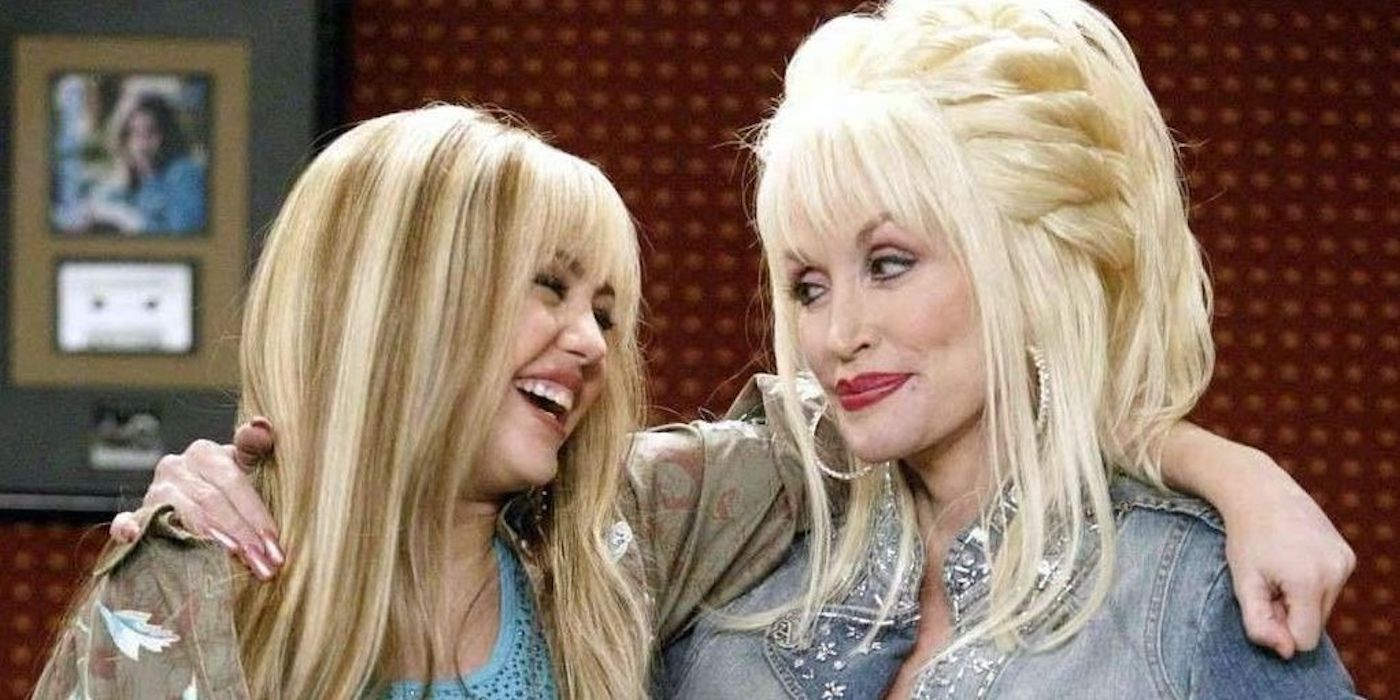 Apart from Larry David and Austin Butler, there are more than a few celebrities who have made appearances on Disney Channel's hit sitcom. Easily one of the most prominent guest cast members is country music singer and entrepreneur Dolly Parton. Credited merely as Aunt Dolly, Parton's character echoes Cyrus' as it functions as a romanticized version of herself. This makes perfect sense given that Dolly Parton is also Miley Cyrus' godmother in real life.
Another guest star who regularly appears in the show is Vicki Lawrence, who plays Miley's grandmother Meemaw. Lawrence is easily best known for her various performances in the hugely influential sketch comedy series, The Carol Burnett Show, where she frequently played another curmudgeonly grandmother character. She's another more regular appearance who offers grandmotherly advice to her beloved grandchild.
Other big-name celebrities have appeared on Hannah Montana through the years. This includes Gilbert Gottfried, Dwayne "The Rock" Johnson, John Cena, Selena Gomez, Sheryl Crow, Ray Liotta, Brooke Shields, and more. Hannah Montana has also crossed over with other Disney Channel shows on occasion, such as The Suite Life of Zack and Cody, That's So Raven, and Wizards of Waverly Place.