The Big Picture
Mattel is investing in live-action scripted and unscripted television content and aims to create shows that appeal to all age groups.
The company wants to capture the essence of their toys in their shows and invoke the same feelings that the toys elicit in their audiences.
Mattel plans to tap into nostalgia while still making its content fresh and appealing to new audiences, with the ultimate goal of creating a family-friendly viewing experience.
Hollywood is treating Mattel very well right now. With the release of Greta Gerwig's Barbie film, they're raking in the money with a history-making box office performance thanks to Barbenheimer hype, a stellar cast, and a ton of promotion. That success is pushing them to go full steam ahead with a veritable Mattel cinematic universe, complete with Polly Pocket, Barney, and Rock 'Em Sock 'Em Robots movies among many more. One question remaining, however, is how Mattel will translate that success to television. In an interview with Collider's Maggie Lovitt ahead of the two-part Hot Wheels: Ultimate Challenge finale, Mattel Head of Live Action Phil Breman explained how their approach to scripted and unscripted shows has shifted in the wake of Barbie fever.
Currently, Mattel's television side mostly consists of animated shows with only a handful of live-action productions including two Monster High made-for-TV movies, Barbie's Dreamhouse Challenge, and the aforementioned Hot Wheels: Ultimate Challenge. The animated series are also mostly made with kids in mind with a few exceptions like the recent Masters of the Universe: Revelations which appealed to fans of the classic cartoon. In recent years, however, Breman says Mattel has redoubled its live-action efforts since his arrival and their goal is to mine the massive catalog of the toy company for unique ideas that can be translated to the medium.
With that change toward live-action scripted and unscripted content, Breman says their guiding philosophy more than ever is to make something that can appeal to all ages. Barbie nailed that aesthetic down in its promotion, ensuring audiences it was not just a kids' movie designed to sell toys, but something with humor and a message that would be compelling for anyone. Their live-action television plan looks to follow suit with families as the target rather than simply kids:
"And whether that's scripted or unscripted, our approach is really just to try to do it in the same way that– We need to remember that we're a toy company, right? And what we're basing our concepts on are our toys. So how do you make that appealing to both kids and adults so that it's a family event rather than, "Oh, this is just a kid show," you know? That's not what we do. For us, it's about, you know, in the same way that Mattel appeals across the board for people, for adults and kids. And we want to do the same thing with our programming. If there is any change that we've made, and specific to live-action, is the fact that we're really going after the entire family because we want it to be something that the whole family can sit down for and enjoy together."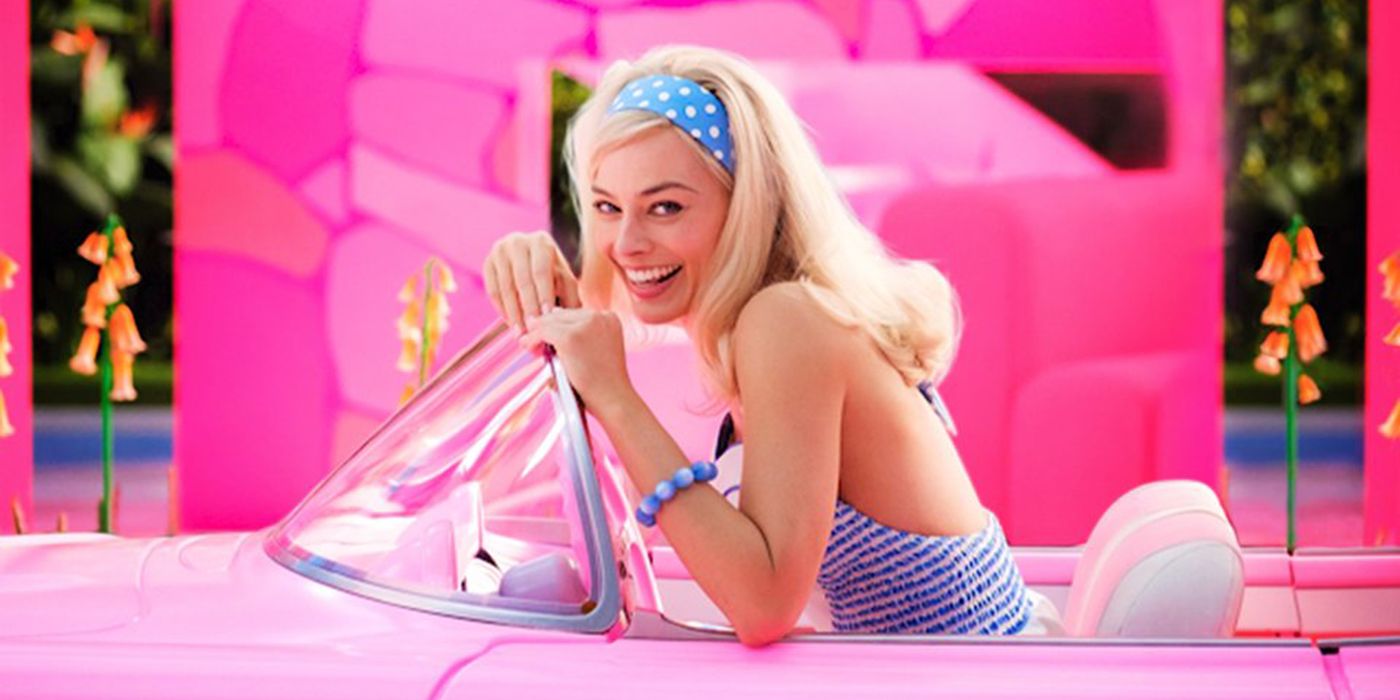 RELATED: The Wild Mattel History Behind 'Barbie's Sugar Daddy Ken
Mattel Wants Shows That Capture The Feelings Their Toys Invoke
How Mattel will make each toy-themed show compelling to not just the kids that play with their products, but adults too depends on each toy. The film side of things shows how they're willing to experiment with different themes and genres from an "A24-type" Barney movie to a PG-13 Magic 8 Ball thriller and even the Major Matt Mason movie about an astronaut living on the moon. Breman says their goal, as with Barbie, is to get to the heart of what their various toys truly mean and the feelings they invoke while getting a little creative with how they convey those feelings on-screen. It certainly helps that Barbie gave Mattel a massive green light by showing that viewers all around the globe are enticed by titles that bring the toys they know and love to life in creative ways:
"I mean, look, the most fun we have, honestly, is just kind of bouncing ideas in a room because it's like you're sitting there and you're talking toys, but then how does that toy, as you said, come to life? How does that toy go beyond the consumer product of the toy? The thing that you're physically holding, how does it take the idea of the toy? Hot Wheels, if you think about it, yes, it's a diecast car, but it's a challenge or spirit. It's a creative adventure, it's a fantasy. So you want to layer in all of those elements, you want to look at each brand and each IP, and say to say to yourself, "What is it beyond just the physical product?" And how do you tap into that? How do you expand that? How do you make that an emotional connection? How do you make that something that resonates with as broad of an audience as possible, with kids and adults? How do you tap into the nostalgia of something, but at the same time (make) it new and fresh and different, or (introduce) it to somebody who's never heard of it before, and still making it resonate?"
Mattel's current unscripted series are already starting to accomplish this. Barbie's Dreamhouse Challenge and Hot Wheels: Ultimate Challenge are created with a mix of nostalgia and already-established formulas that fit the creative spirit of the respective franchises. It remains to be seen where exactly Mattel will end up, but the company has a general blueprint for what it wants to accomplish on both the big and small screen, and it means a lot of live-action and experimentation with some high-profile creatives.
The two-part Hot Wheels: Ultimate Challenge finale will air on August 1 and August 8. Stay tuned here at Collider for more on the future of Mattel's media ventures. Check out the trailer for their big hit Barbie below.