The Big Picture
Heartstopper Season 2 focuses on Nick and Charlie as they navigate their new relationship, while also dealing with the challenges that come with being a couple.
The season will explore themes of self-discovery and coming out, as Nick grapples with his own sexuality and faces the reactions of his peers.
Viewers can expect new story additions in Season 2, as it diverges from the source material to create a more expanded narrative, including a pivotal school trip to Paris.
Tomorrow, August 3, Heartstopper is finally back in earnest with the premiere of its second season. The Netflix YA romance will catch back up with Nick, Charlie, and their friends as they continue navigating school, love, and more. Though less than one day remains until the series' return, Netflix is giving viewers another taste at what to expect. Ahead of the premiere, the streamer shared the first four minutes of Season 2.
The scene opens with the previously released clip of Charlie (Joe Locke) prepping for the day while messaging non-stop with Nick (Kit Connor). Eventually, Charlie is back at school, where he and Nick greet each other with their now signature "Hi." The scene picks up right where the clip left off, as Nick pulls Charlie into a quiet area where he excitedly shares that he came out to his mother (Olivia Colman). Soon, the pair leave the confines of school where a montage of "hi"s and spending time at each other's houses takes over, showcasing how happy they are.
While Nick and Charlie are officially boyfriends in Season 2, their bliss will be partially interrupted by new challenges that come with them being a couple – along with other things such as academic stressors. Though Charlie is out, Nick only recently discovered he is bisexual and now faces some of the struggles paired with coming out, especially considering how some of his peers have already acted towards Charlie. Meanwhile, Tara (Corinna Brown) and Darcy (Kizzy Edgell) run into some unexpected obstacles, Tao (William Gao) and Elle (Yasmin Finney) question whether they should take their friendship further, and Isaac (Tobie Donovan) explores his own sexuality.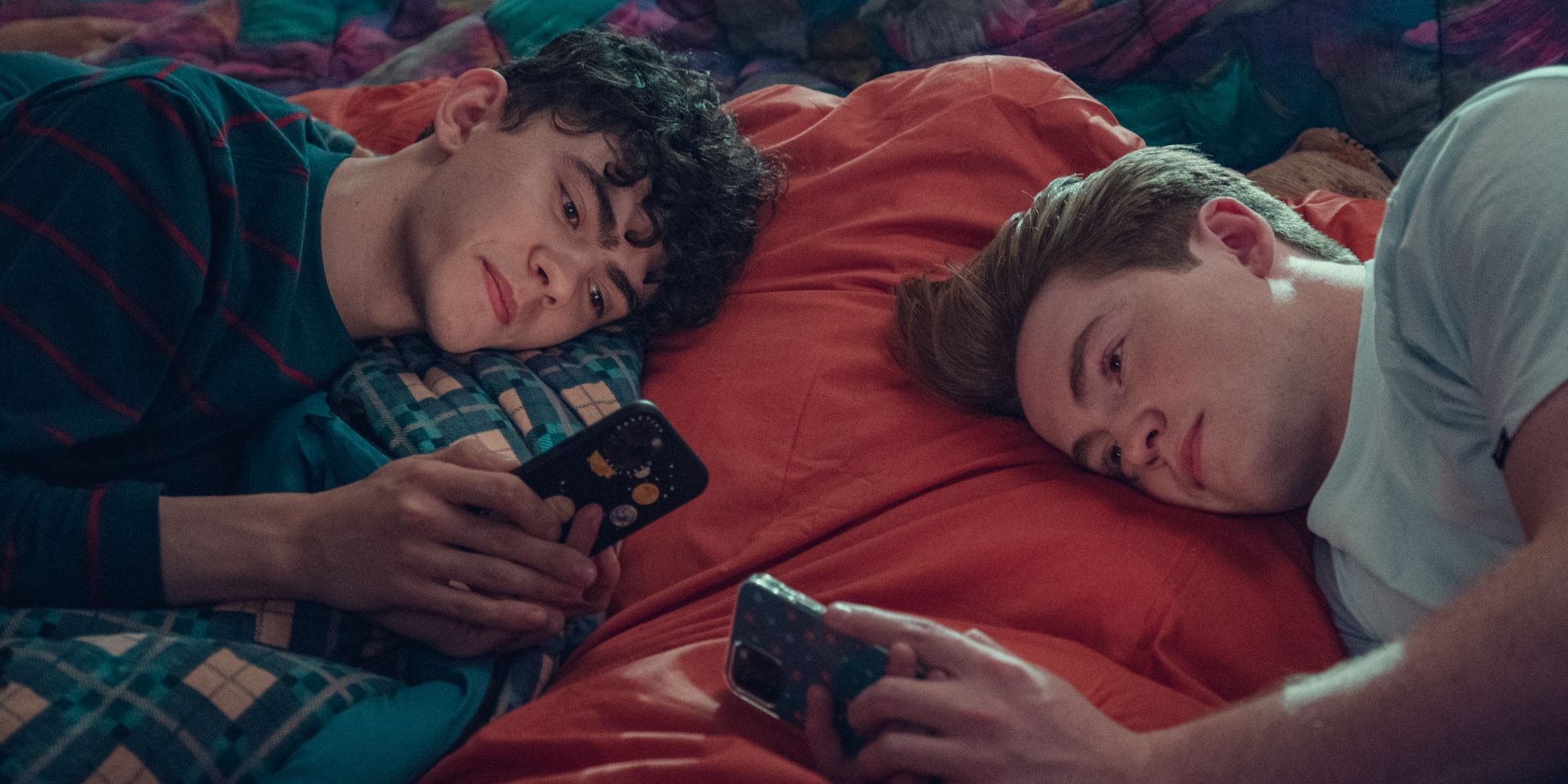 Heartstopper Season 2 Expands Alice Oseman's Story
Where Season 1 of Heartstopper closely adapted the first two graphic novels by Alice Oseman, Season 2 will take a slightly different approach. Rather than adapt volumes 3 and 4, Season 2 will focus solely on volume 3, which features that pivotal school trip to Paris. As such, viewers will see some new story additions. Oseman previously told Netflix that a lot of new stuff was created for the season, as volume 3 doesn't hold enough material "to make a whole season of TV."
Heartstopper Season 2 also features returning cast Rhea Norwood as Imogen, Jenny Walser as Tori Spring, Fisayo Akinade as Mr. Ajayi, and Sebastian Croft as Ben. New cast includes Thibault de Montalembert as Stephane Nelson, Jack Barton as David Nelson, Nima Taleghani as Mr. Farouk, Ash Shelf as Felix, Bel Priestley as Naomi, Bradley Riches as James McEwan, and Leila Khan as Sahar.
Heartstopper Season 2 premieres tomorrow, August 3, on Netflix. Watch the first four minutes here, and check out the trailer below: