The Big Picture
Lizzo, known for promoting self-love and empowerment, is facing shocking allegations and a lawsuit by former contestants of her reality show.
The lawsuit includes nine allegations, including sexual harassment, religious harassment, racial discrimination, and assault, against Lizzo and her company.
The dancers allege a hostile work environment, body-shaming, disability discrimination, and a culture of fear and control created by Lizzo and her team. These allegations have shocked fans and sparked a debate about the true nature of the artist.
Lizzo has been a huge name in the music industry since her song Good As Hell hit mainstream charts. Her boldness, flute playing, and embrace of body image made her a hero to many and a joke to others. Fans were always quick to come to her defense every time someone would make a disparaging comment about her weight. She promoted self-love, empowerment, and this cemented her rise as a star. Fans loved seeing her dancers, all equally voluptuous and fierce dancing alongside her at concerts and tv performances, leading to Lizzo's very own reality show, Watch Out for the Big Grrrls, which premiered in March 2022 on Amazon Prime. Now, new allegations and a lawsuit have come to light that is both shocking and disturbing. And as more former employees come out in support of the lawsuit, it's looking like all the rumors might be true.
'Watch Out for the Big Grrrls' Former Contestants Included In Lawsuit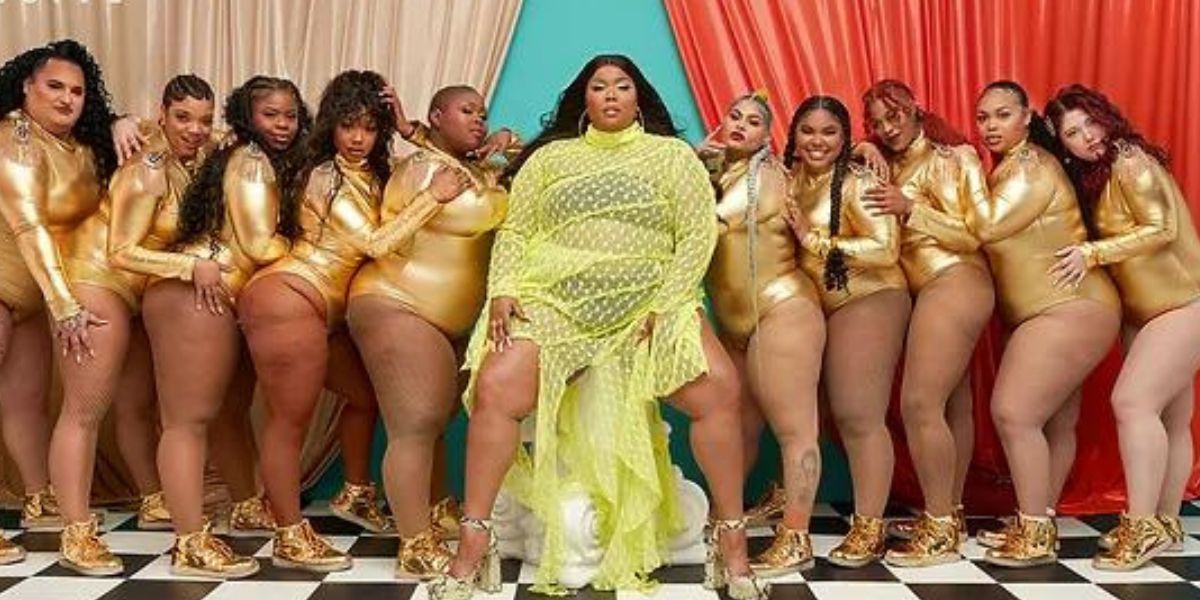 The series received rave reviews, and was lauded everywhere as an excellent example of body positivity. The series even scored a 100% fresh on Rotten Tomatoes, and also won the Emmy for Best Competition Program. These huge accolades combined with the public reception made it clear that the series deserved all the praise. In fact, it's pretty difficult to find any criticism of the series outside of fat-shaming trolls. It was impactful and made so many women feel seen. The contestants shared stories of feeling empowered by the series, and the director, Nneka Onurah, told Shadow and Act that she found Lizzo to be, "incredible to work with," and that women competing were inspirational.
Two of the series contestants, Crystal Williams and Arianna Davis went on tour with Lizzo after the series ended. Now both Crystal and Arianna are two of three plaintiffs in the new lawsuit against her.
What is the Lawsuit Against Lizzo About?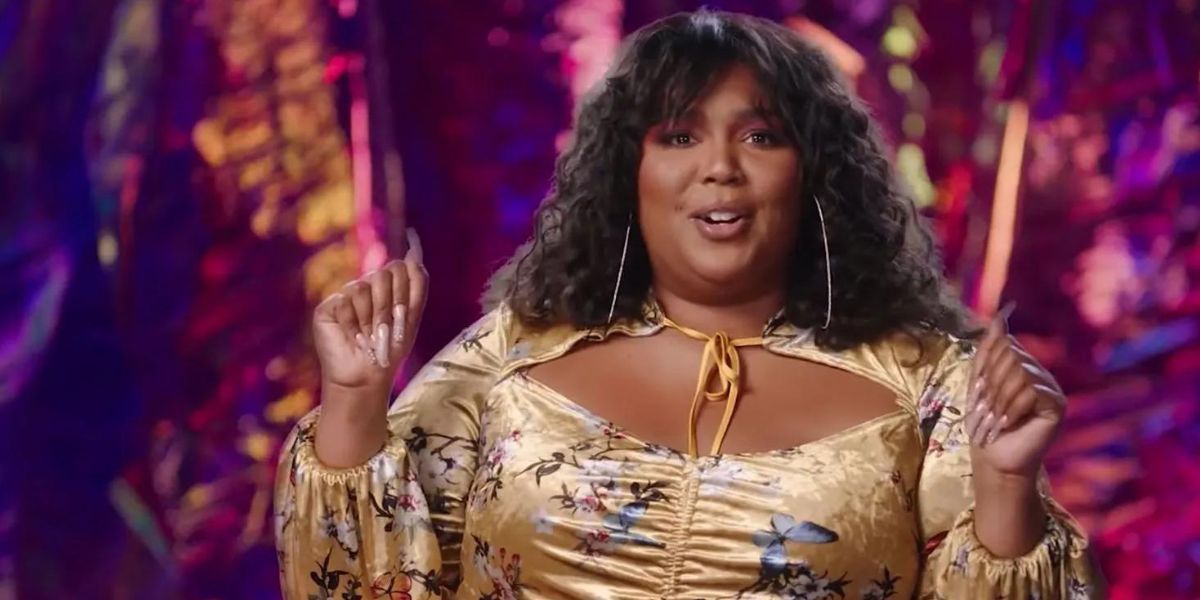 The news of the lawsuit broke August 1st, and set the internet ablaze. The lawsuit is a lengthy read, making the information being released become muddied. The plaintiffs aka the ones suing Lizzo and her company Big Girl Big Touring Inc are her former dancers, Crystal Williams, Arianna Davis, and Noelle Rodriguez. They are suing Lizzo, BGBT, and the dance captain, Shirlene Quigley. Deadline recently shared a full copy of the lawsuit that was filed, and it is lengthy. There are a total of nine allegations listed within the suit, all of which are considered violations of FEHA, aka the Fair Employment and Housing Act.
They are as follows:
Allegations from all three dancers of a hostile work environment due to sexual harassment against BGBT, Lizzo, and Shirlene Quigley.
Failure to prevent or stop sexual harassment against BGBT, Lizzo, and Shirlene Quigley
Religious harassment against Shirlene Quigley and BGBT
Failure to stop the religious harassment against BGBT, Lizzo and Shirlene Quigley
Crystal and Arianna are alleging racial harassment against BGBT
Arianna is alleging disability discrimination against BGBT and Lizzo
Preventing the dancers from pursuing work by way of bullying and threats of job loss, which is also known as intentional interference with prospective economic advantage
Allegations of assault against Lizzo from Noelle and Arianna
False imprisonment from Arianna against BGBT
While these nine allegations seem like a lot, there is testimony from the dancers to back them up. One can also assume that now that the case has been filed for a jury trial, their lawyers have enough evidence to feel confident enough to pursue the case.
RELATED: How 'Lizzo's Watch Out for the Big Grrrls' Prioritizes Positivity Over Drama
The Hostile Work Environment Allegedly Created By Lizzo, BGBT, and the Dance Captain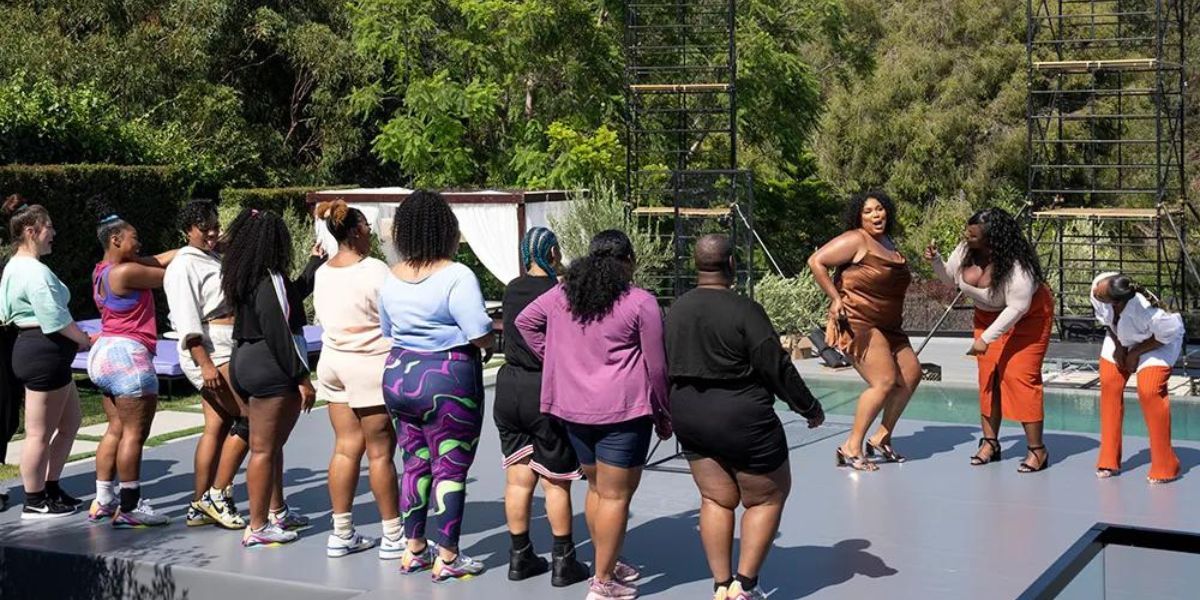 The lawsuit actually begins with the reality series, specifically with episode four of the series. In the episode, the dancers were told they needed to pose nude in a photo shoot as a way of embracing their bodies. While most were excited or a little nervous about the challenge, Arianna Davis felt extremely uncomfortable and did not want to do it. On-screen viewers were told that this was supposed to be a healing experience, and that none of them would be forced to do anything they did not want to do. Off-screen Arianna got the sense from producers that if she did not participate, she'd be eliminated. Not wanting to give up on the opportunity to tour with Lizzo, Arianna did the challenge.
The hostile work environment also comes into play while on tour. While there are numerous examples provided in the lawsuit, one that stands out the most involves a rehearsal day on April 20th, 2023. The suit alleges that the dancers were scheduled to do an eight-hour rehearsal. At the beginning of said rehearsal, Lizzo arrives and informs the dancers that their performances had slipped, and accused them all of drinking before the shows. The dancers naturally denied this, but their responses went unheard. Because of this, Lizzo informed them that they'd all be forced to re-audition. The day that was supposed to last eight hours wound up lasting 12 hours.
According to the suit the rehearsal, "was an excruciating re-audition in which the dancers repeatedly ran through the entire ninety-minute show." It went on to say, "the re-audition was brutal as the dancers were not allowed a break." Twelve hours of dancing with no bathroom or water breaks, save for one short moment when the dancers aren't on stage during the show. Arianna had to use the restroom during the rehearsal, but was so scared of losing her job if she left, that she chose to soil herself and deal with it later. During the aforementioned short break, she requested new clothes from wardrobe, and was given something very revealing that she did not feel comfortable in. Adding to the discomfort was the fact that the crew who worked on the tour often sexually harassed the dancers without reprimand from BGBT, which is where the second allegation comes into play. From the bus drivers to the crew on set, the dancers requested help from higher-ups, and those requests allegedly went completely ignored. Again, this is only one of the examples given in the suit of an alleged hostile work environment mentioned in the lawsuit.
'Watch Out for the Big Grrrls' Religious Harassment Combined With Sexual Harassment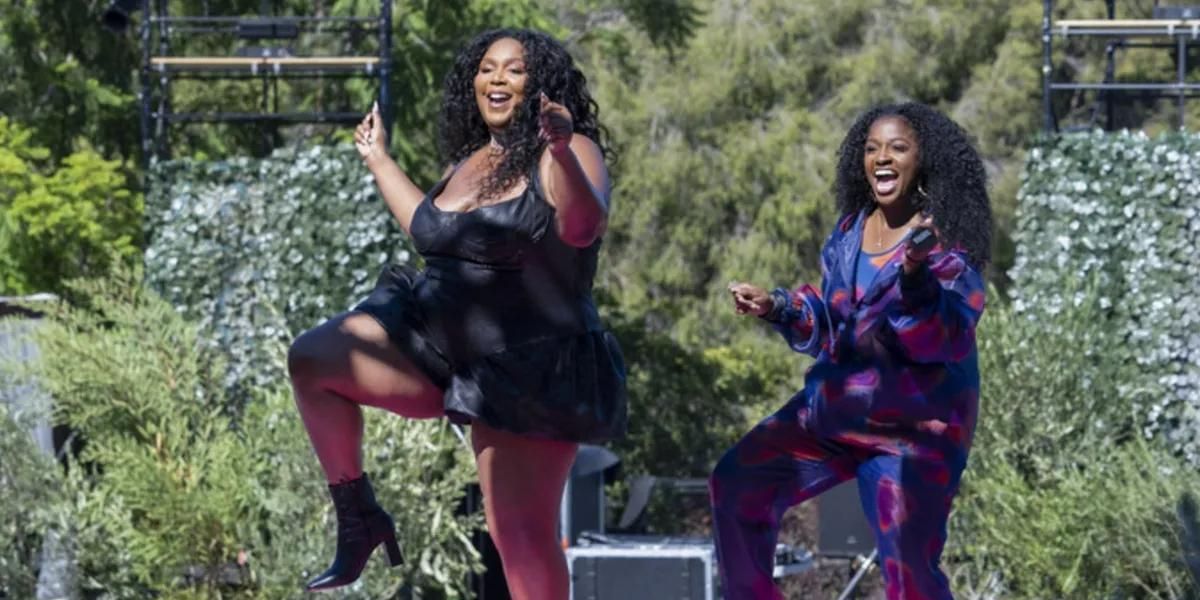 Shirlene Quigley's name pops up quite a bit in the lawsuit. It alleges that she used her religious beliefs to shame and harass the dancers. It was said that Quigley would often preach to the dancers about her Christian faith, slamming premarital sex, and often judging the dancers based on their own personal beliefs. In what seems to be a total contrast from this, Quigley would also do what she referred to as a party trick, involving a banana and a sexually simulated oral act. The dancers allege that this behavior from her would come out of nowhere, which made them uncomfortable. She was also obsessed over Arianna's virginity, which became disclosed during the time Watch Out for the Big Grrrls was filming. The suit says that Quigley, "would routinely bring up Ms. Davis's virginity in conversations with Ms. Davis. Ms. Quigley even mentioned Ms. Davis's virginity in interviews she participated in and later posted to social media, broadcasting an intensely personal detail about Ms. Davis to the world." Arianna never gave Quigley permission to do this. She singled Arianna out as a person who shared her own beliefs, while ostracizing Noelle for, "being a non-believer", and shared with the other dancers her intent to convert her. Noelle, realizing that this harassment from Quigley would not stop, went to the assistant choreographer, who offered little comfort, and told Noelle to confront Quigley herself.
Lizzo's name is also mentioned in the sexual harassment allegation. This stemmed from the culture Lizzo allegedly fostered between herself and her dancers. The dancers stated it was compulsory to go out with Lizzo whenever she requested, further stating that those who did not participate would be ostracized and potentially fired. In one instance in Amsterdam, Lizzo forced the dancers to join her at a club in the red-light district. In addition to extreme sexual acts being performed onstage, Lizzo allegedly would force her dancers to engage with the erotic performers. Arianna, who was already uncomfortable being in such a way, was specifically targeted by Lizzo, and told to touch a performer's breasts. Arianna did not want to do it, but gave in after constant chants and bullying from Lizzo.
Racial Harassment, Body-Shaming, and Disability Discrimination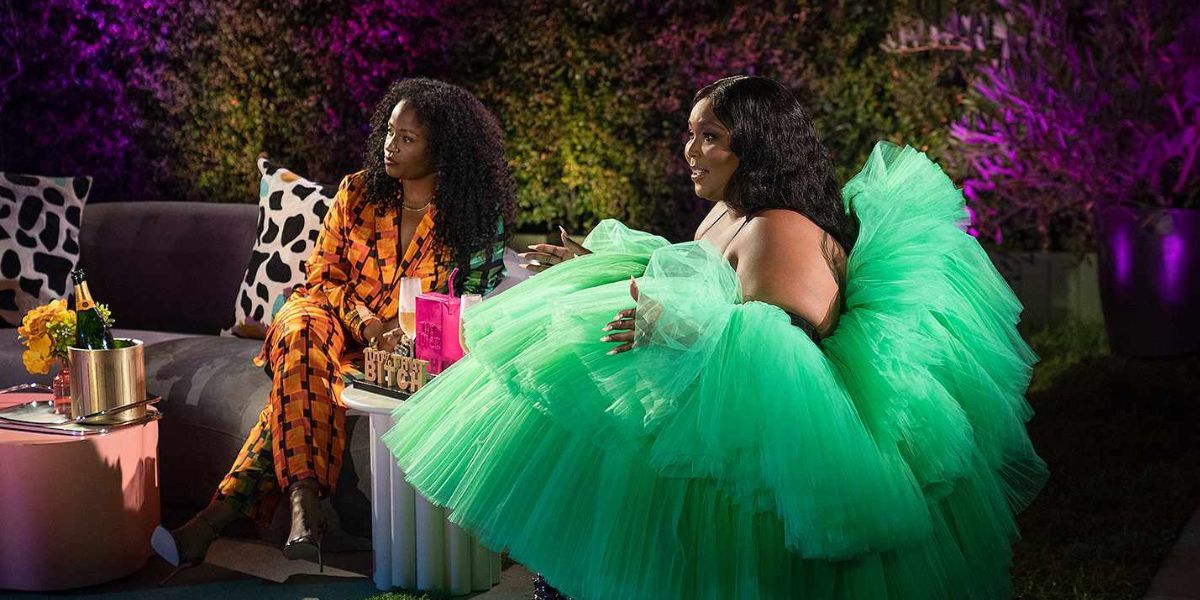 Many are shocked to hear about the allegations of body shaming against Lizzo. After all, it is the antithesis of who she portrayed herself to be. While it was not Lizzo directly participating in the body shaming, she did allegedly witness it, and did nothing to stop it. These allegations came from Arianna, who had disclosed her anxiety and binge-eating disorder in her contract for Watch Out for the Big Grrrls. So when Arianna was called to meet with Lizzo and the choreographer, she was surprised to hear them questioning her work ethic, citing her weight gain as a sign of laziness. Through intense prompting, she was forced to disclose her disability again. BGBT offered her time to get counseling during rehearsal periods, but given the hostile environment that had been created, she declined the offer, worrying that she'd be fired.
She was not the only one being body-shamed and receiving ire from BGBT. Both Crystal and Arianna, who are Black, allege that they were racially discriminated against by the production company. They share in the suit that in the midst of the dancers fighting to get paid a retainer during the times they weren't on tour, they received contentious messaging from the production company referring to their efforts as disrespectful and unacceptable. It was a scathing email for something so simple, especially given the fact that all the musicians and singers were not receiving the same hostile treatment. According to the suit, "Only the dance cast—comprised of full-figured women of color—were ever spoken to in this manner, giving Plaintiffs the impression that these comments were charged with racial and fat-phobic animus."
This is a shocking response given that the dancers were essentially requesting equal treatment, especially given what they were told by BGBT. The management company stated to all the dancers that if they attempted to work other jobs during tour breaks, they'd be fired from the tour. Not wanting to lose their jobs, they were forced to live off of what they made during the tour, while the musicians were paid a retainer. This is what the suit refers to as, "intentional interference with prospective economic advantage." Later in the tour, Crystal Williams, was unceremoniously fired due to alleged budget cuts. Noelle spoke up about how Crystal was let go, and wanted to talk to Lizzo about it. BGBT would not allow this to happen, and after Noelle's persistence stated that Crystal had to be fired, and followed this by saying, "we've never had any problems with you," indicating that Crystal's firing was likely not motivated by budget cuts.
More Disability Discrimination, Assault, and False Imprisonment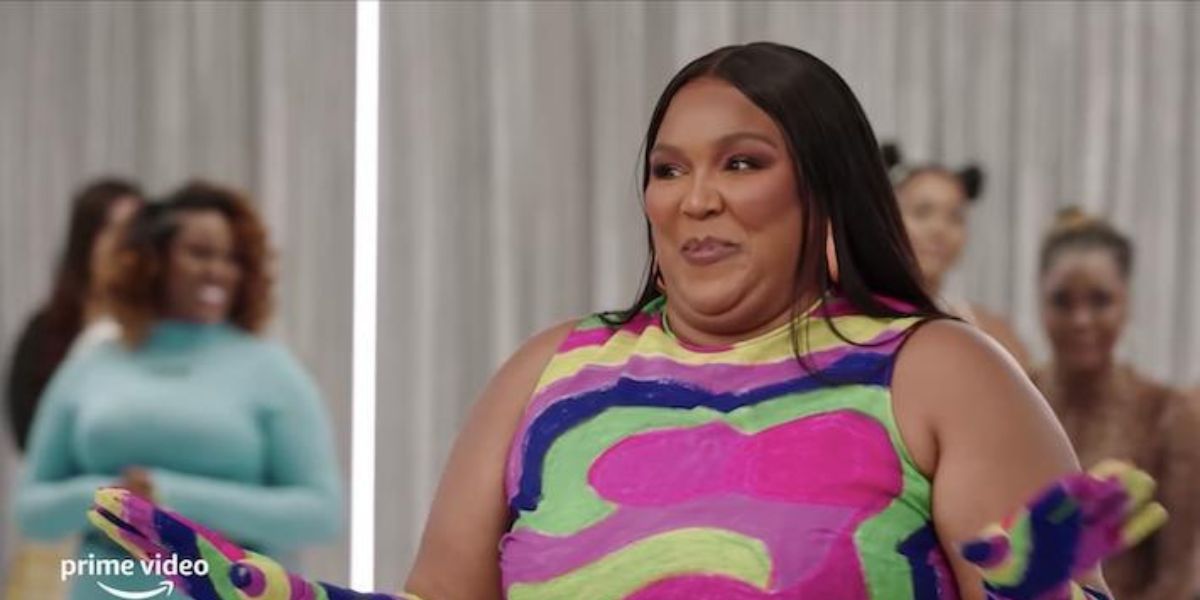 Things came to a head during the plaintiffs' time on tour, when Lizzo continued to accuse them of drinking before their performances. The dancers were gathered to get notes from the night prior, and were instead being allegedly berated by Lizzo. During this time Arianna had brought her phone to record the notes, as a combination of an eye condition and anxiety made it difficult to remember information without taking it down. It just so happened that on this day when she went to record the performance notes, Lizzo's yelling and accusations were also recorded. Arianna states that she deleted the recording after she was able to take notes, but the word had reached Lizzo's ears that someone was recording her that day. The dancers were called to the wardrobe room under the guise of an emergency fitting, and were greeted by security who forced each dancer to give up their phone. Lizzo came in and demanded to know who recorded her, and Arianna spoke up, telling her that it was purely for notes and that she deleted the recording. Lizzo fired Arianna on the spot, and had everyone leave except for Arianna and security, who forced her to stay in the room until they confirmed that she had indeed deleted the incriminating recording. Noelle took issue with the way Arianna was treated and went to discuss it with Lizzo and Quigley, and that felt disrespected and would be resigning from the tour.
Quigley and Lizzo were outraged when Noelle quit, with Lizzo allegedly cracking her knuckles, balling up her fists, and saying, "You're lucky. You're so fucking lucky!", and came quickly towards her, only to be stopped by the other dancers. Noelle alleges that Lizzo had a clear intention to physically harm her, and that BGBT and other higher ups present did nothing to stop her. In fact, she states it was only her fellow dancers who stopped Lizzo from reaching her, and also escorted her to her hotel room out of fear for her safety. Both Arianna and Noelle left immediately, choosing to leave seven hours ahead of time, as they both felt safer at the airport.
This Isn't the Lizzo Fans Know and Love, But What If It Is Her Truth?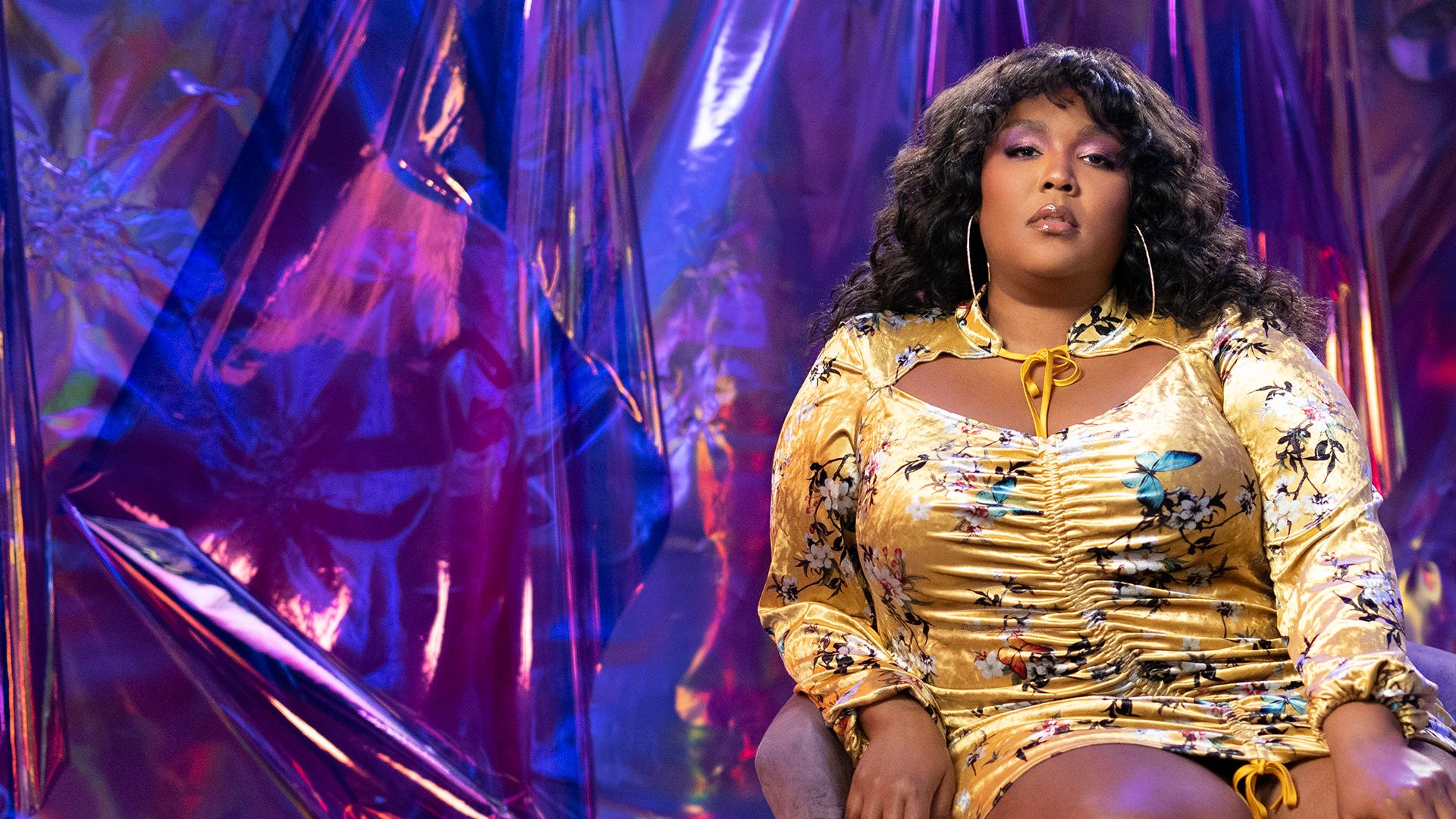 The lawsuit contains so much more than what was described above and has sent shockwaves through the pop culture-sphere. Many fans are in denial, especially because these behaviors seem so out of character. But what if the allegations are true? Psychologists have suggested that fame, especially sudden fame, can change the way a person thinks, feels, and sees the world. Ego can become inflated, especially when one is being idolized, worshiped, and adored on a minute to minute basis, which can lead to entitlement and narcissism. Studies have shown that there is a link between narcissism and aggression. One study states, "The key link between narcissism and aggression was provocation. Individuals high in narcissism were especially aggressive when threatened or provoked in some way, such as being ignored or insulted. But findings showed a link even under conditions with no provocation."
While all of these allegations have not been proven to be true or false, there is science to back up how someone like Lizzo, who is seen as a positive influence, could display monstrous behaviors behind closed doors. And since the news broke, more people who have worked with Lizzo in the past are sharing their stories. Fans have also pointed out an easter egg in in her song "Rumors", with one verse stating:
All the rumors are true, yeah
What ya' heard, that's true, yeah
I fuck him and you, yeah
If you believe I do that
Had to cut some hoes loose, yeah
NDA, no loose lips
Now them hoes tryna sue me
Bitch, I don't give two shits
Now while this may just be a random lyric, the similarities to what's currently being learned in this lawsuit are clearly noticeable. And it is a classic move for people who are doing deeds in the dark to tell on themselves at one point or another. For example, R. Kelly describing his penchant for young girls in many of his songs, and the more recent situation with RHOSLC cast member Jen Shah, who referred to herself as the "Wizard of Oz " in an interview, only to later be convicted of fraud.
Whatever the truth may be, it is bound to come to light, and as this case is still developing, we can be sure that more is to come. Season two of WOFTBG was announced a few months ago, but now it looks like it might be in jeopardy.