The Big Picture
TIFF 2023 faces the challenge of living up to the high standard set by last year's film lineup, which included acclaimed movies like "Aftersun" and "How to Blow Up a Pipeline."
Notable premieres at TIFF 2023 include "Dumb Money," a film about the GameStop saga with an impressive cast, and "Lee," a historical drama starring Kate Winslet as a fashion model turned war correspondent during World War II.
Other intriguing films to look out for at TIFF 2023 include "The End We Start From," a thrilling story about a woman navigating an environmental crisis; "Pain Hustlers," a Netflix film addressing ethical issues in the pharmaceutical industry; and "Seven Veils," a drama starring Amanda Seyfried as a troubled theater director.
After last year's Toronto International Film Festival gave us some of the best films of 2022, like the sublime Aftersun, as well as some of the best of 2023 so far with everything from How to Blow Up a Pipeline to R.M.N., this year has its work cut out for it to match that high bar. Against the backdrop of the ongoing dual strikes by both the WGA and SAG-AFTRA for better working conditions, fair wages, and protections against AI, we got our first look at what TIFF will look like this year. Thus, we've rounded up some of the movies we're looking forward to most from this initial drop. The rest of the films will be announced in August.
RELATED: TIFF First Wave Lineup Includes 'Dumb Money,' 'One Life,' and More
World Premieres
Dumb Money
Remember that whole GameStop thing? Well Dumb Money, written by Lauren Schuker Blum, Rebecca Angelo, and Ben Mezrich, is here to take us into exactly what went down when the investment world was turned on its head. With a cast that includes Paul Dano, Seth Rogen, Shailene Woodley, Anthony Ramos, America Ferrera, and more, this latest work from director Craig Gillespie is one we are wondering about how it will capture this unique moment in the chaos of American capitalism. It is one of the bigger premieres, but still has potential. Here's hoping it is more like Gillespie's better films like I, Tonya and less like Cruella.
Lee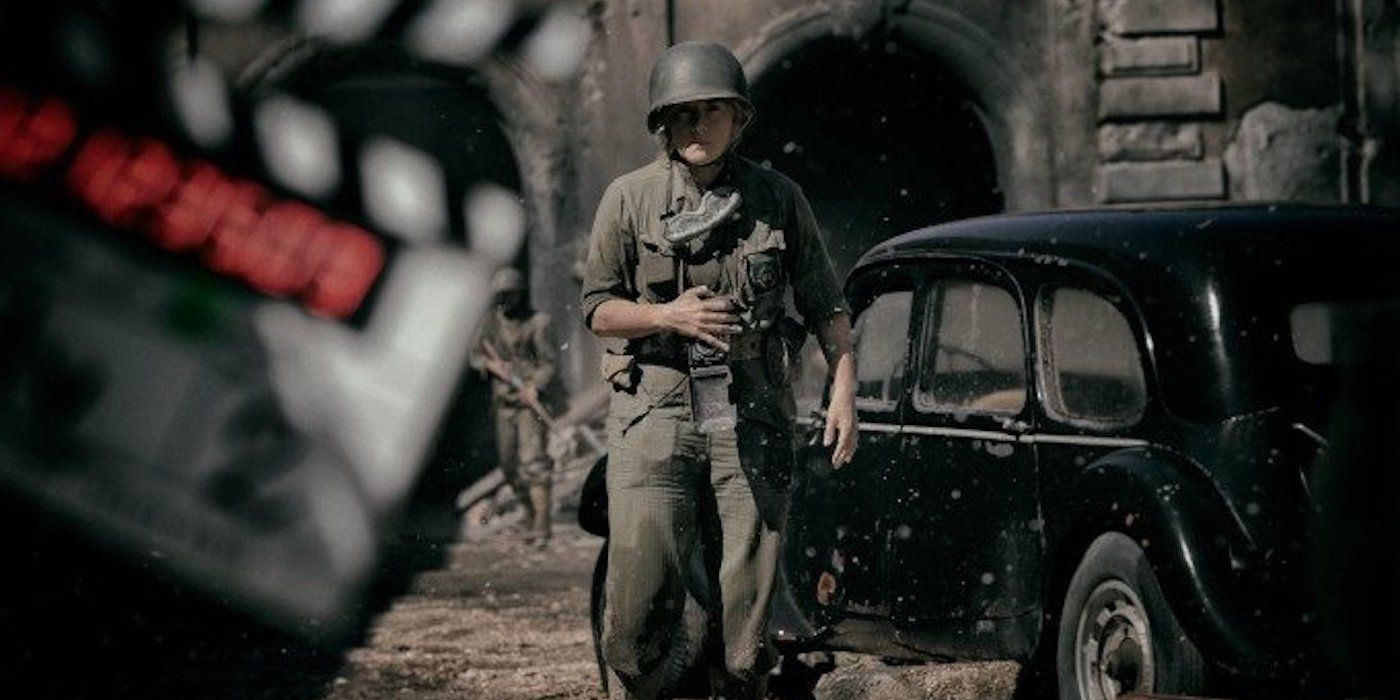 Next is Lee, a historical drama starring Kate Winslet as the fashion model turned war correspondent Elizabeth 'Lee' Miller. The latest from Ellen Kuras, a longtime director of film and television, takes us back to World War II when Miller was working for Vogue magazine. Written by Lem Dobbs, Liz Hannah, Marion Hume, and John Collee, it jumped to the top of our list as what we will be a character-driven vehicle for one of our greatest performers working today to shine once more. The film also stars Alexander Skarsgård, Andrea Riseborough, Marion Cotillard, Andy Samberg, Josh O'Connor, Noémie Merlant, and more.
The End We Start From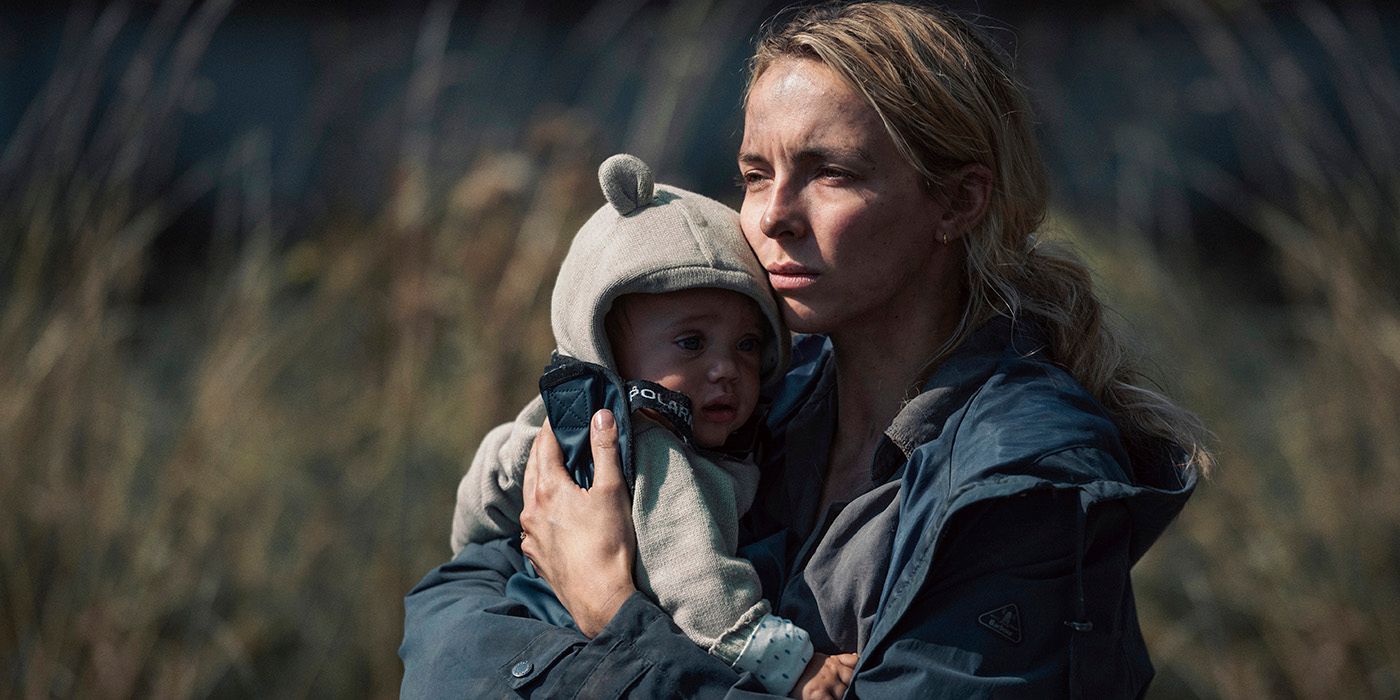 A thriller starring Jodie Comer and Benedict Cumberbatch, this film follows a woman who finds herself in an environmental crisis that threatens everything she holds dear. With her newborn child in tow, she will have to make her way across a flooded London that could sweep them away at any moment. Based on the book by Megan Hunter and written by Alice Birch, who also co-wrote the fascinating film The Wonder which itself premiered at TIFF 2022, it is directed by Mahalia Belo in her feature debut that we are looking forward to diving into.
Pain Hustlers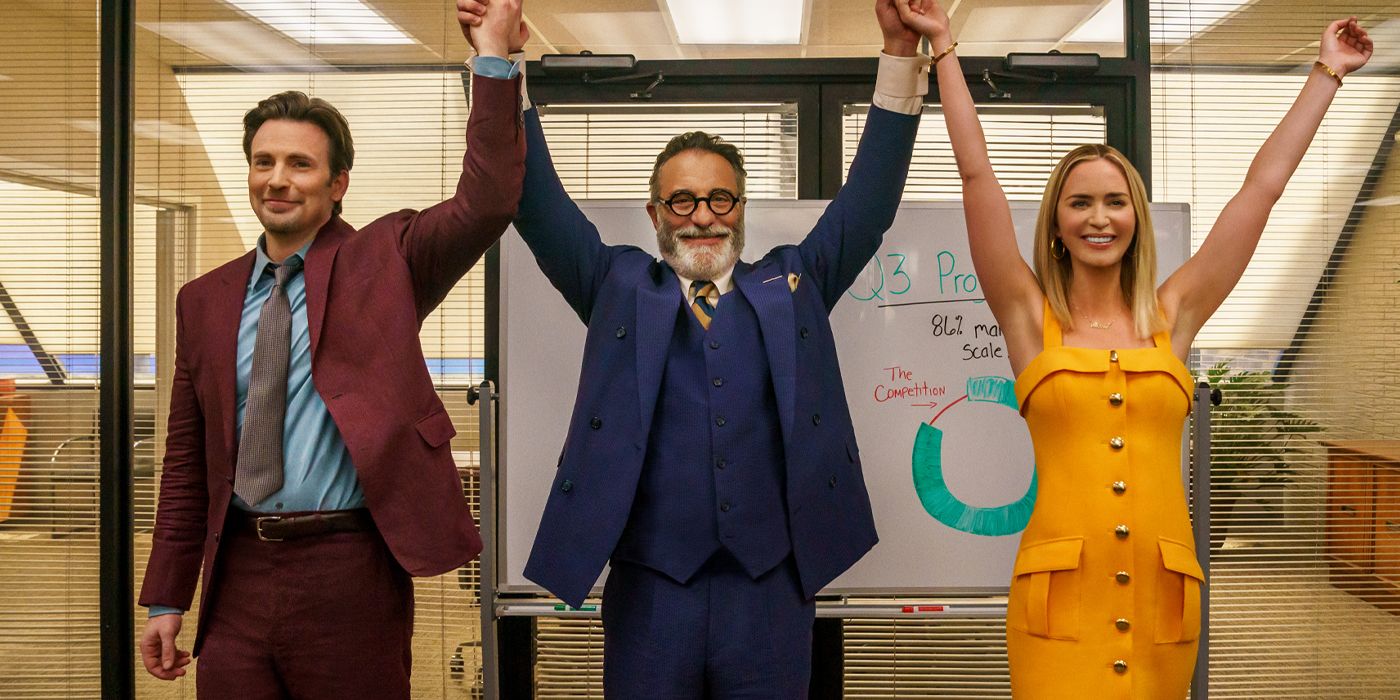 Pain Hustlers, the latest from director David Yates, most known for his work on the Harry Potter films, is a Netflix film that centers on Emilly Blunt's Liza Drake who becomes part of a struggling pharmaceutical start-up in Central Florida that we soon discover may not be entirely acting ethically. A business cutting corners for profits and without any care who could get hurt? Well, that is just part of living in my good ol America and a part of freedom. Based on Evan Hughes' New York Times Magazine article The Pain Hustlers, which is worth reading on its own, it also stars Chris Evans, Andy García, Catherine O'Hara, Jay Duplass, Brian d'Arcy James, and Chloe Coleman. One can only hope it offers some gains for all its pain.
Seven Veils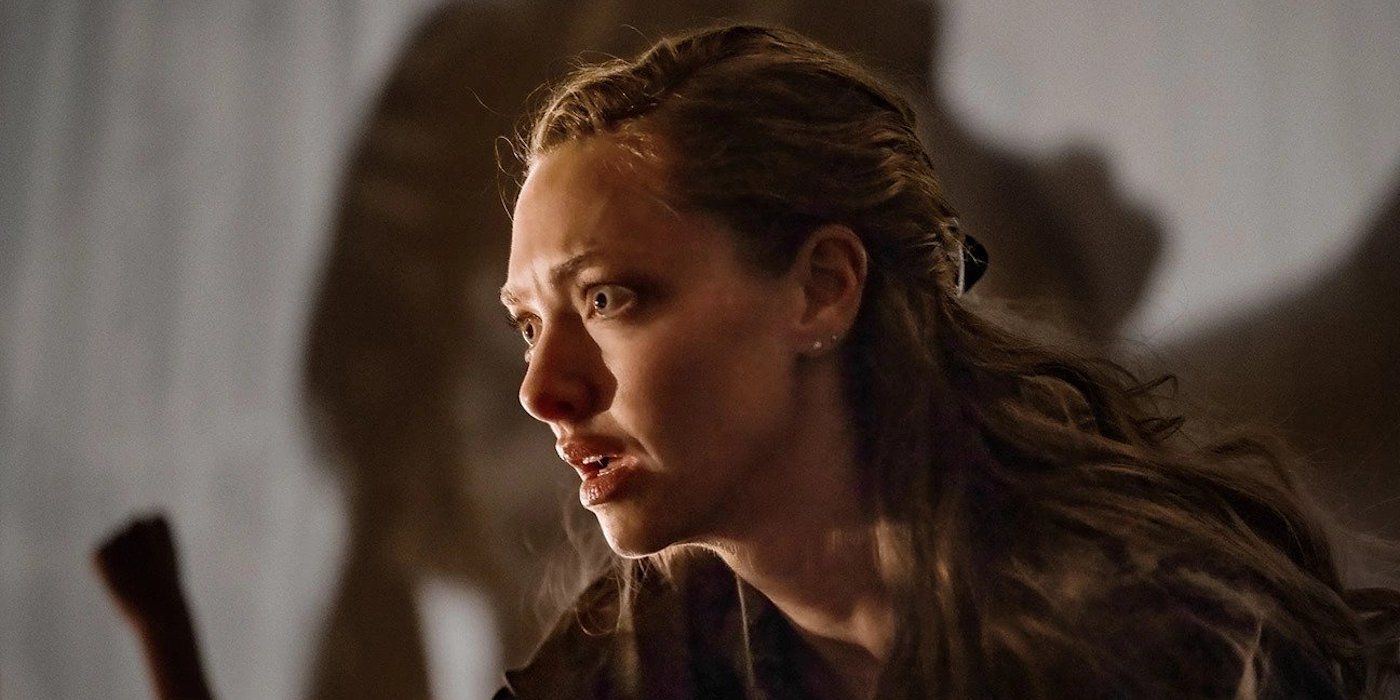 Though we had already known a bit ago that Seven Veils, the latest collaboration between writer-director Atom Egoyan and Amanda Seyfried, was coming to TIFF before today's most recent announcement, we still remain quite interested in this one. A drama about a young theater director named Jeanine (Seyfried) as she tries to put on the work that was her mentor's most famous, the opera Samoe, she becomes troubled by her own traumas that come rushing into the present. While further details are few and far between, what is always clear is that Seyfried is a performer worth seeking out any film for alone.
Other Premieres
Anatomy of a Fall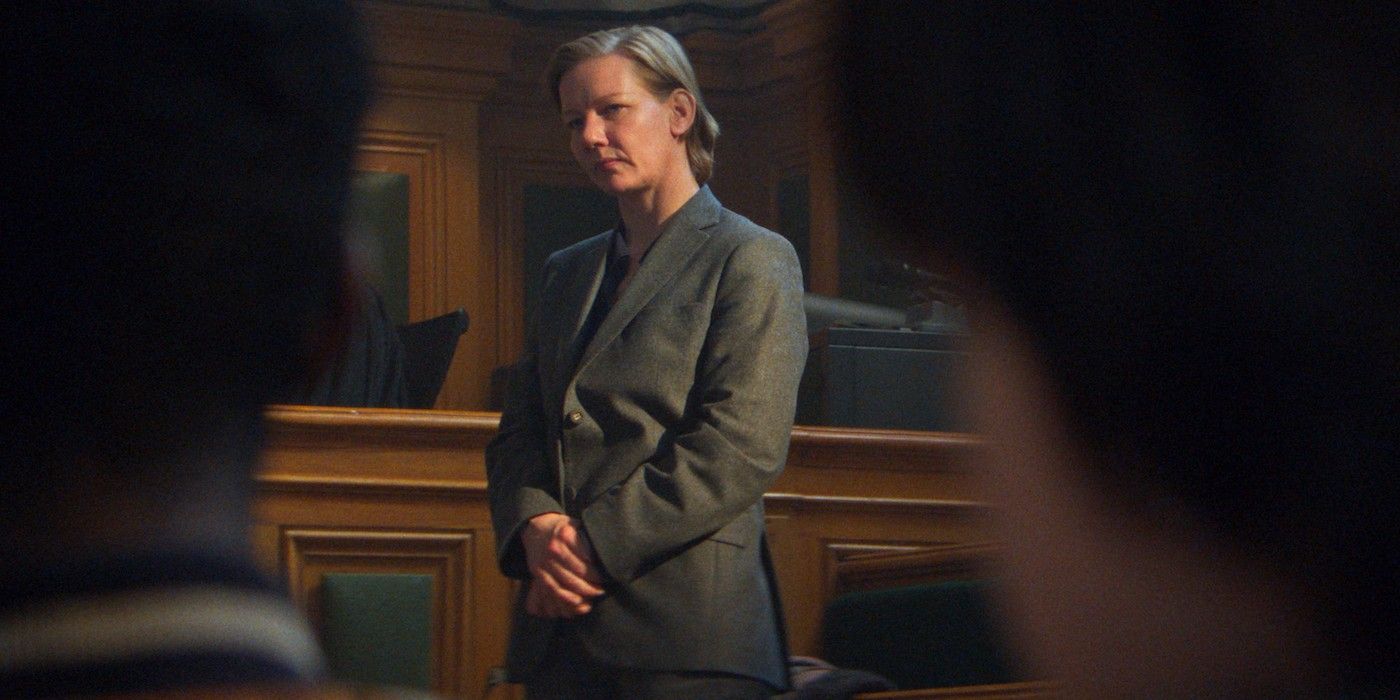 The winner of this year's Palme d'Or at the Cannes Film Festival, Anatomy of a Fall is a twisted true crime family drama that is only the first film to have Sandra Hüller grace it with her presence. Written and directed by Justine Triet, it zooms in on the story of Sandra (Hüller) whose life has been thrown into turmoil after the death of her husband. As their marriage had been strained, she is blamed for the death and is subsequently put on trial. Though it isn't our most highly anticipated film with Hüller in it, which will come just further down in this here article, it is still one that has us preparing to clear our schedules to check it out.
Concrete Utopia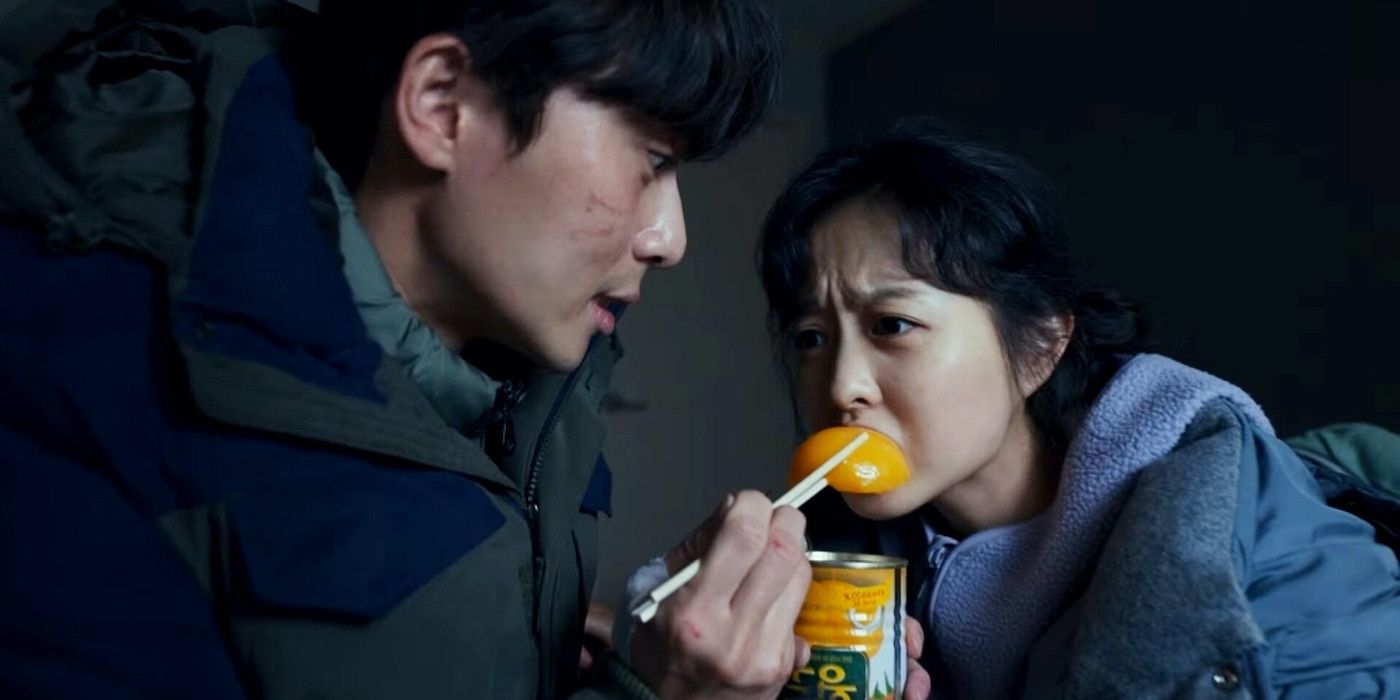 The latest from Um Tae-hwa, Concrete Utopia is a disaster film about both the calamity of a massive earthquake and what happens after everything has been destroyed. Set in Seoul, it places us with a group of survivors who are faced with carrying on against high odds with only each other to turn to. This may not be something that everyone has on their list, but we're on board with breaking up some of the more confined dramas with a film where the spectacle is brought to the forefront. If its trailer is any indication, there is something more we're hoping to discover in this one. Maybe it'll make us appreciate peaches not from a can, who knows.
Fair Play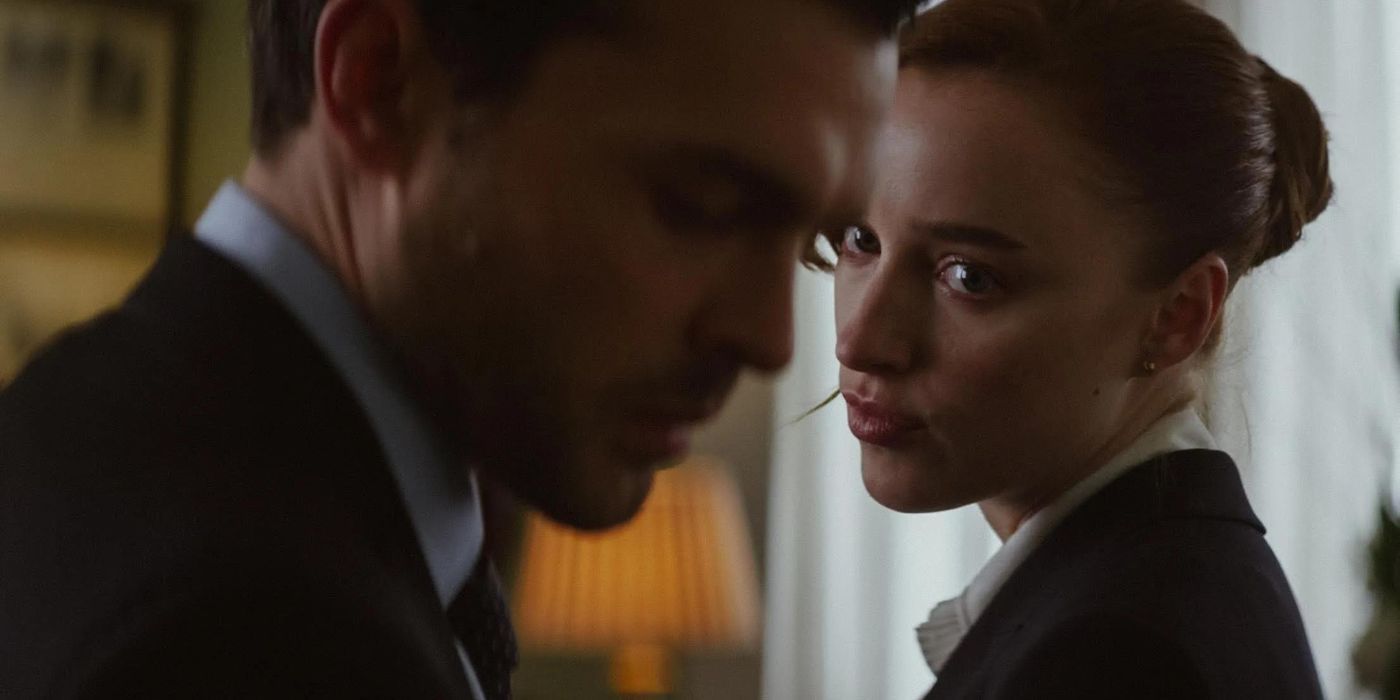 First premiering way back at Sundance to largely rave reviews that included our own, Chloe Domont's debut feature Fair Play is looking to fill the big shoes left by Sanctuary that showed at the festival last year. A psychological thriller where we meet the recently engaged couple of Emily (Phoebe Dynevor) and Luke (Alden Ehrenreich) who are soon to become pitted against each other in the fight for a promotion at their financial firm. Tension is then but one thing on the table that is soon thrown into the air as the cutthroat duo subsequently turns on each other, making it one for you fellow freaks who also just can't get enough of mess.
Hitman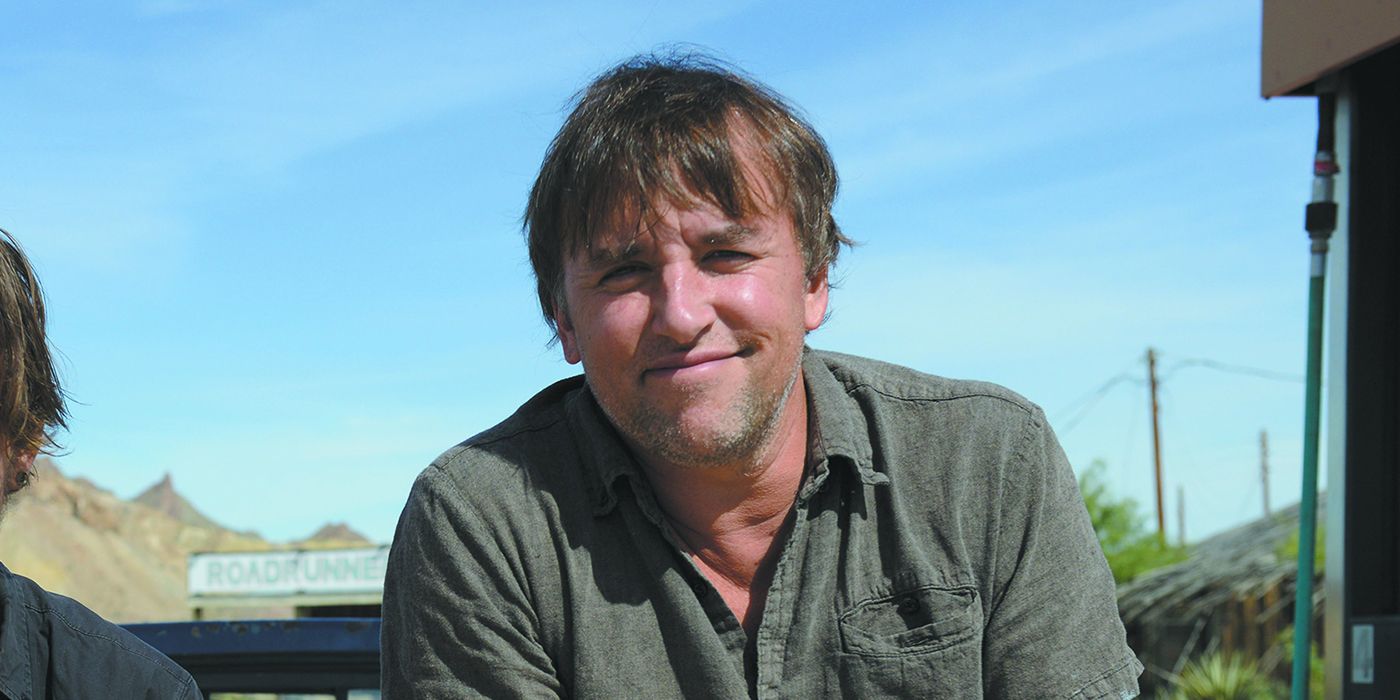 A new film from Richard Linklater starring Glen Powell where he plays a Houston cop who is posing as a hitman only to get caught up in the persona when someone needs help? Oh yeah, we're going to say we're pretty locked in for Hitman. The duo co-wrote the screenplay based on a magazine article in the Texas Monthly and if there ever was a match made for the movie screen, it would be this one. They had worked together on Linklater's sublime animated portrait of his childhood that was Apollo 10 ½, but this feels like a different beast entirely. There is still a great degree of secrecy surrounding this one, but we're hoping this firmly cements Powell as a screen presence beyond some of his recent supporting roles. It's hard to think of a film that sounds more fun than this one with him in a long-overdue leading role.
Monster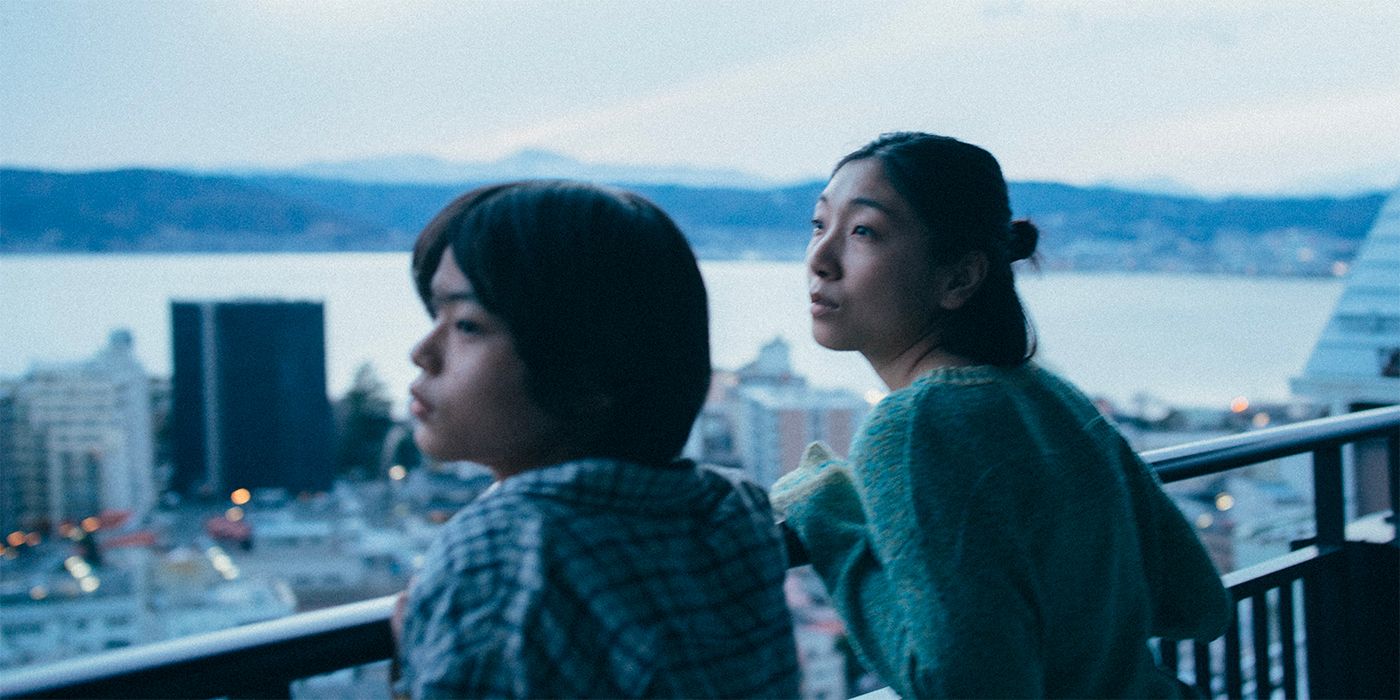 Making his return to TIFF once more after his film Broker showed at TIFF last year, Hirokazu Kore-eda's Monster is one that immediately shot up on our list after it had made an impression at Cannes. Initially about a boy who is struggling to find his way at school and his mother trying to support them both, it takes many a turn that turns it into a work that defines easy explanations. Though Broker didn't get on as many radars as it should have, we've got a good feeling that this is going to be one of the more discussed films of the festival.
The Holdovers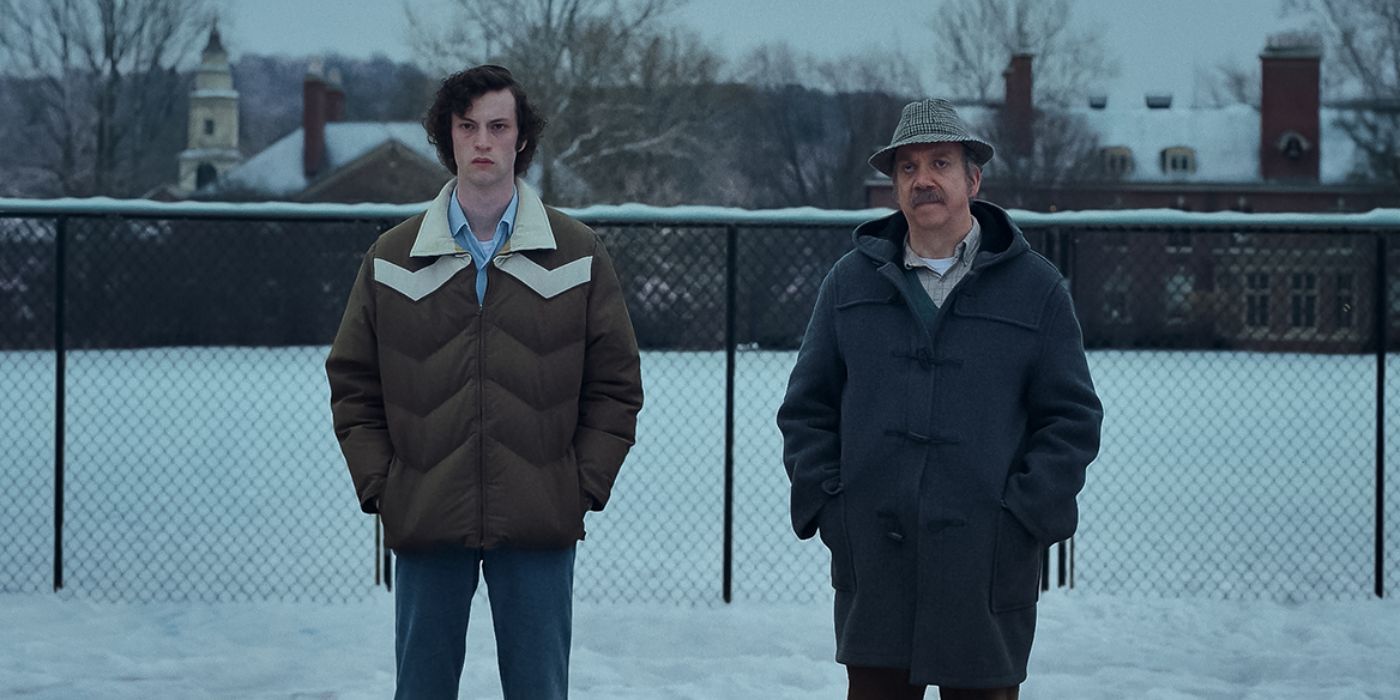 While his last release wasn't his best work by any stretch of the imagination, we are looking forward to the return of Alexander Payne with his first film in six years. On top of that, The Holdovers also reunites him with his Sideways collaborator Paul Giamatti for a comedy about a gruff teacher who forms a bond with a student who is left behind during the holiday break. Set in 1970 and looking more successfully comedic in its trailer, it is one that we are hoping is a return to form for Payne that will provide at least some chuckles in the festival.
The Zone of Interest
While there is much that is of interest this year at TIFF, there are none that have been persistently on our minds quite like The Zone of Interest. The latest from writer-director Jonathan Glazer, who previously made the spectacular Under the Skin, is an adaptation of the novel of the same name by the late author Martin Amis and focuses on the commandant of Auschwitz where more than a million people were murdered in World War II. As he builds a life with his family, which includes Hüller as his wife, the immense death continues on right next door. Reuniting Glazer with the magnificent composer Mica Levi, whose work on Under the Skin is some of the best music you'll ever hear of this century or any other, it is a work that we have the feeling will be the most talked about of both this festival and this year writ large.
Actors Behind The Camera
Knox Goes Away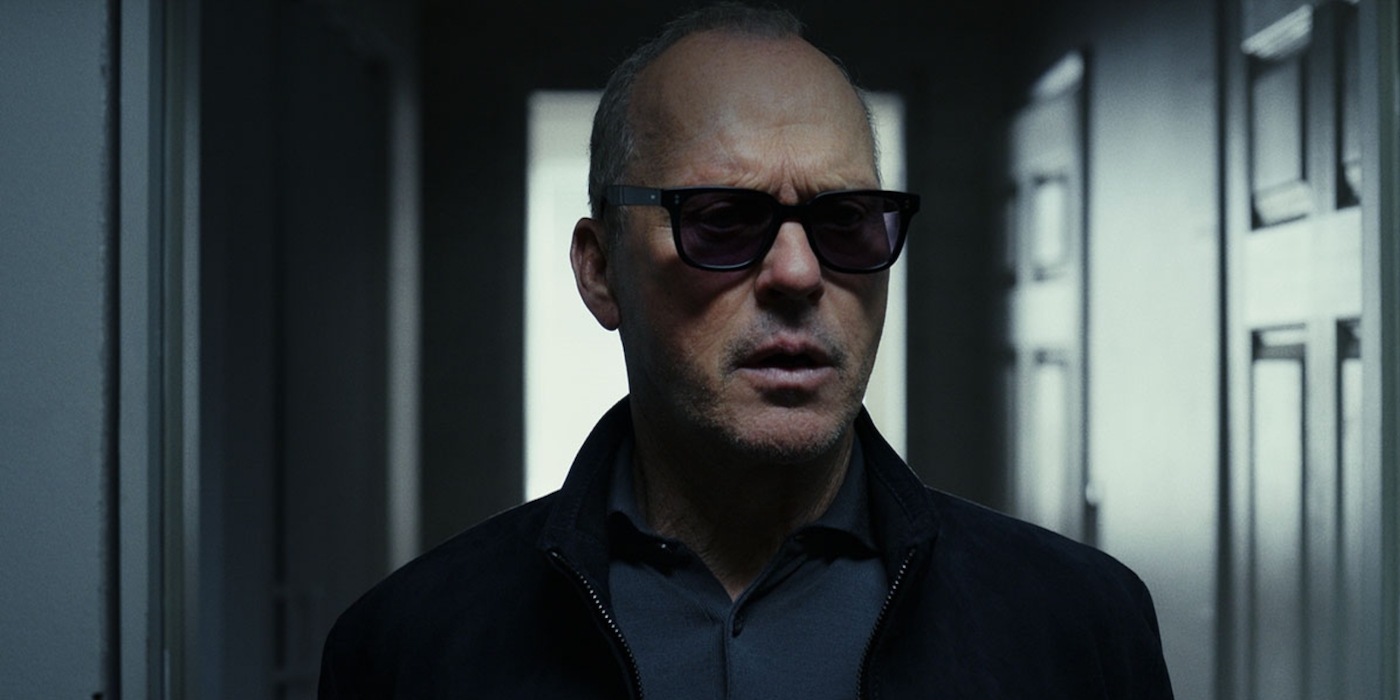 If you don't already know, The Batman himself Michael Keaton put on his director's hat to helm the upcoming noir thriller Knox Goes Away. On top of that, he is also starring in the film as a contract killer who has some problems in his life. Namely, he is diagnosed with dementia that is going to soon rob him of any chance at redemption. With time running out, he will have to reconnect with his adult son from who he is estranged and evade the police at the same time. It sounds like a potentially bizarre film, but we're on board just to go along with wherever Keaton leads us to as he sets out to take another shot at directing a work of his own.
North Star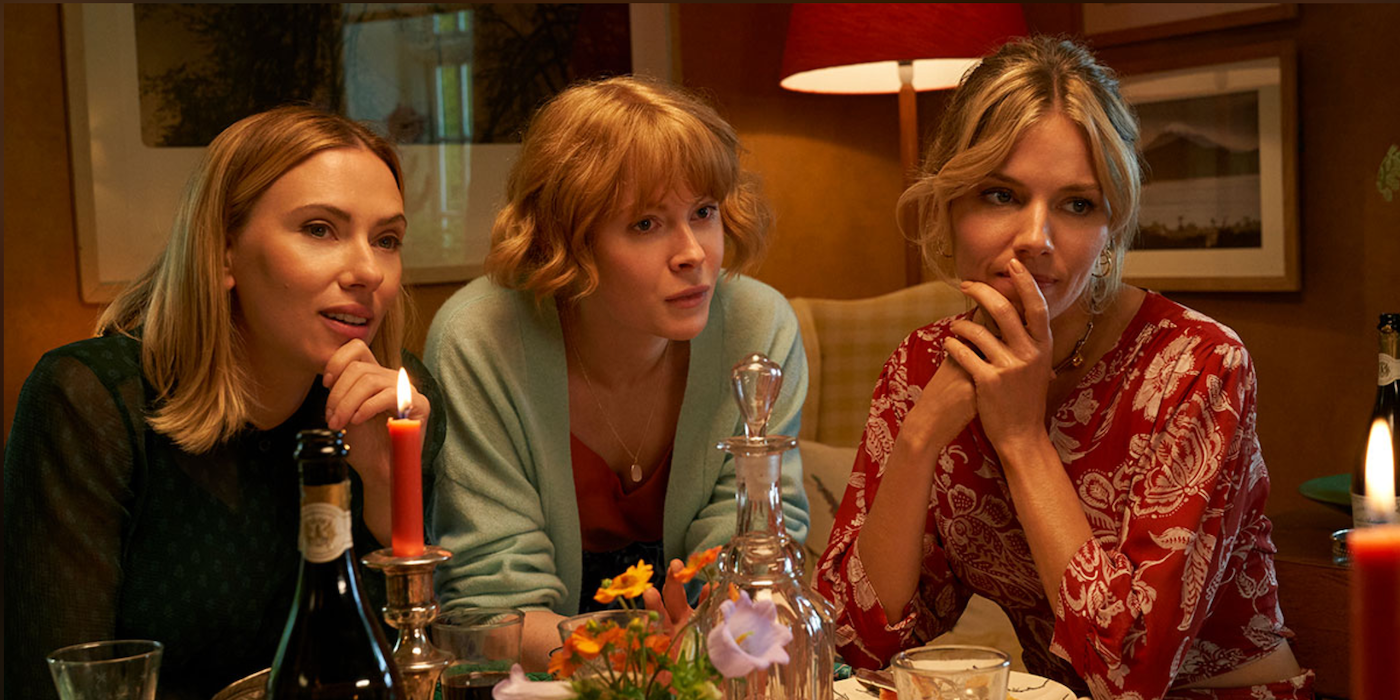 Continuing on with actors turning directors, Kristin Scott Thomas makes her feature directorial debut with the family drama North Star in which she stars alongside Scarlett Johansson and Sienna Miller. The story accompanies three sisters who have come home for the occasion of their mother getting married for the third time after her previous two husbands have passed away. The typically celebratory occasion is then marked by a pressing need to work through their respective pasts while an uncertain future keeps knocking.
The Dead Don't Hurt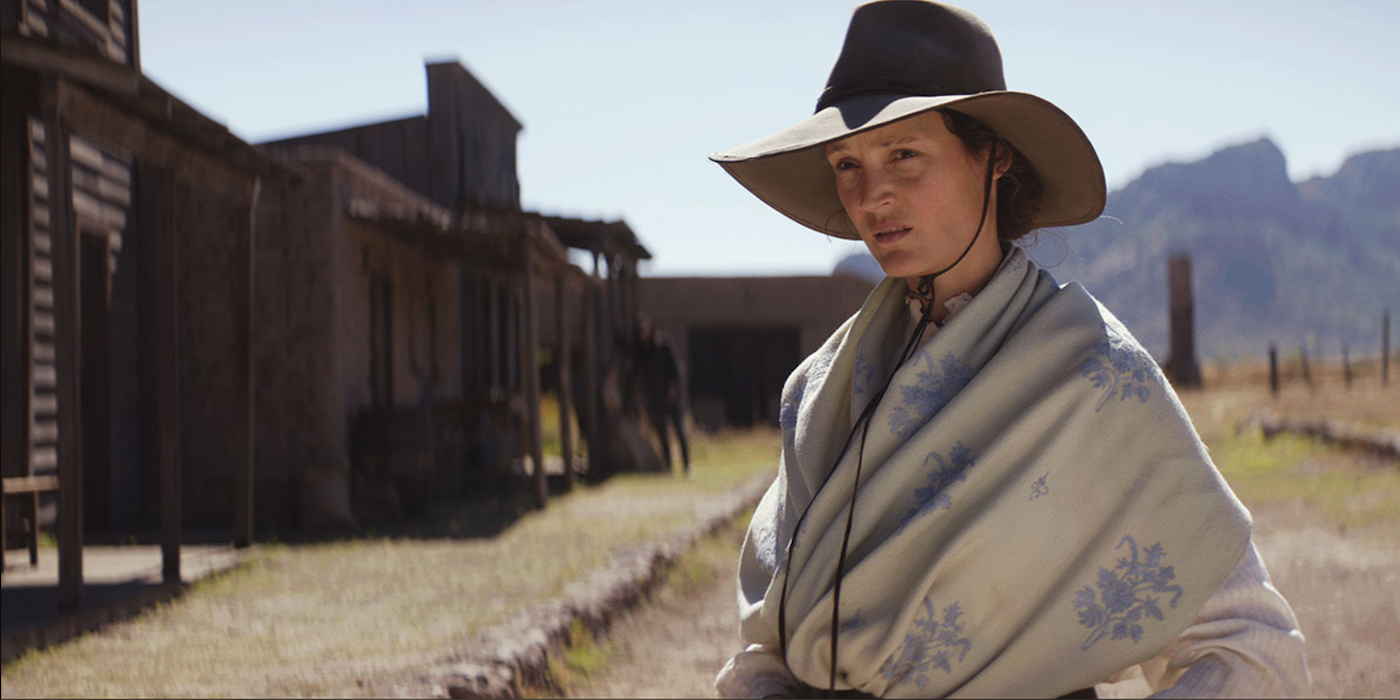 Written, directed, and starring Viggo Mortensen, The Dead Don't Hurt is a Western that takes us back to the 1860s where we observe immigrants trying to carve out a life for themselves in a California town where corruption is everywhere. Also starring the great Vicky Krieps, it is both Mortensen's second feature he has directed and the second one he showed at TIFF after 2020's Falling. Whether it will have the same impact as that remains to be seen.
Wildcat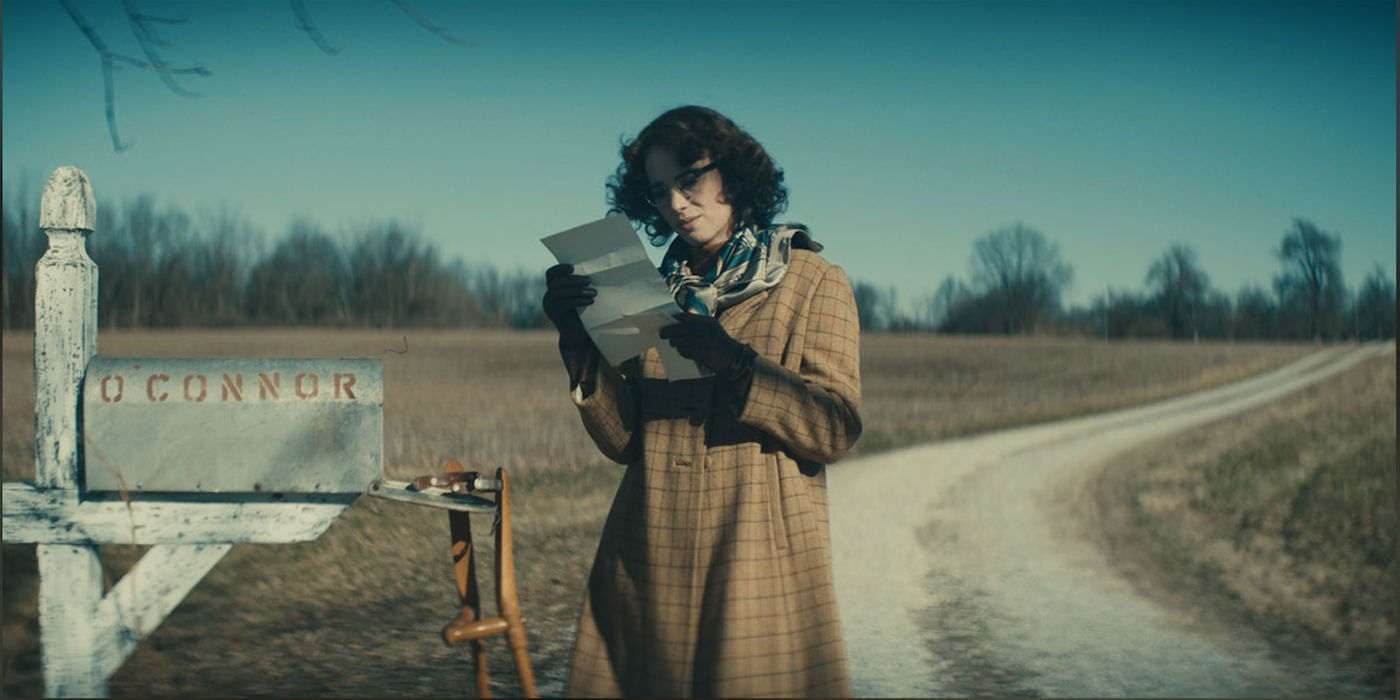 So look, we know the Nepo Baby discourse is still a whole thing and actually worth reflecting on. At the same time, there remains something unshakeably fascinating about Ethan Hawke making his directorial debut with Wildcat where he is directing his daughter Maya Hawke as a young Flannery O'Connor. Yes, we did already get a serviceable enough documentary in 2019. However, this is something that we hope delves a bit deeper into some of what that glossed over. Whether this father-daughter pairing proves to be a successful one or not, it seems to have an approach that will stand apart from most anything at the festival this year.
Woman of the Hour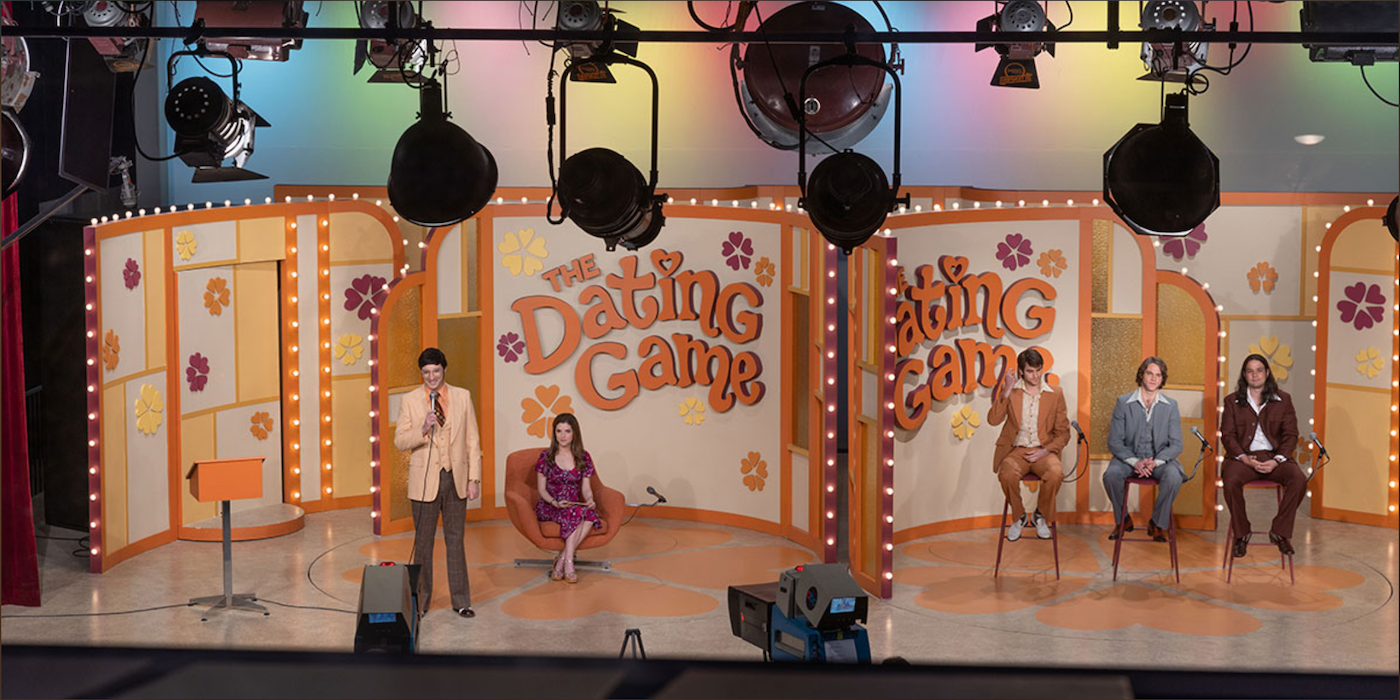 Last, but definitely not least, is Anna Kendrick's directorial debut Woman of the Hour in which she also stars. Originally titled The Dating Game, the film tells the true story of the famed killer Rodney Alcala who got on the popular tv show and won a date for himself all while he was in the middle of doing his murdering. You know, as one does. We're not saying this will be quite the same as another recent Kendrick film, A Simple Favor, but it does have the potential to be a madcap comedy to provide a much-needed kick in the pants for the festival lineup.