Characters Vera Chitilova1966 hilarious anarchist comedy daisy are two beautiful young women, both named Marie (although they use a range of pseudonyms in the film). Mary I (Jitka Cherkhova) was a brunette with pursed lips and hair pulled into girly braids; Mary II (Ivana Karbanova) has a strawberry blond bob and habitually wears a flower crown. After an introductory sequence with whirring machinery and World War II footage, the film cuts to the couple sitting against a wooden wall like dolls in a toy box (with joints creaking), bemoaning the "spoiled world" and a solution to this problem. Beat it at its own game. And so the stage is set: It's a dreadful day in Czechoslovakia, and two equally dreadful (yet strangely cute) girls start causing trouble on purpose.
Although daisy Although Kittilova is already considered a feminist classic, she bristled at the characterization. A notoriously irritable person who considered herself "an overheated kettle that couldn't be turned off," she described her films as "words from the dead about negative lifestyles" and "philosophical documentaries in slapstick form." ".But as a female director in the 1960s and an artist battling communist government censorship (Sitilova, and others like Milos Forman and Jiri Menzelpart of the Czech New Wave, a cinematic scene that flourished during a brief period of relative liberalization before the Soviets sent out tanks), and one can't help but feel the game when Kittilova matches Mary's chaotic energy with playful flamboyance Recognition games and surreal montages. Like Hitilova herself, the Marys reject the rules and expectations the world imposes on them, defying convention and following their own appetites wherever they go.
RELATED: 'Dim Sum: A Little Dim Sum,' 'Drylongso,' and More Coming to Standard in August
Mary exploited and subverted society's expectations of women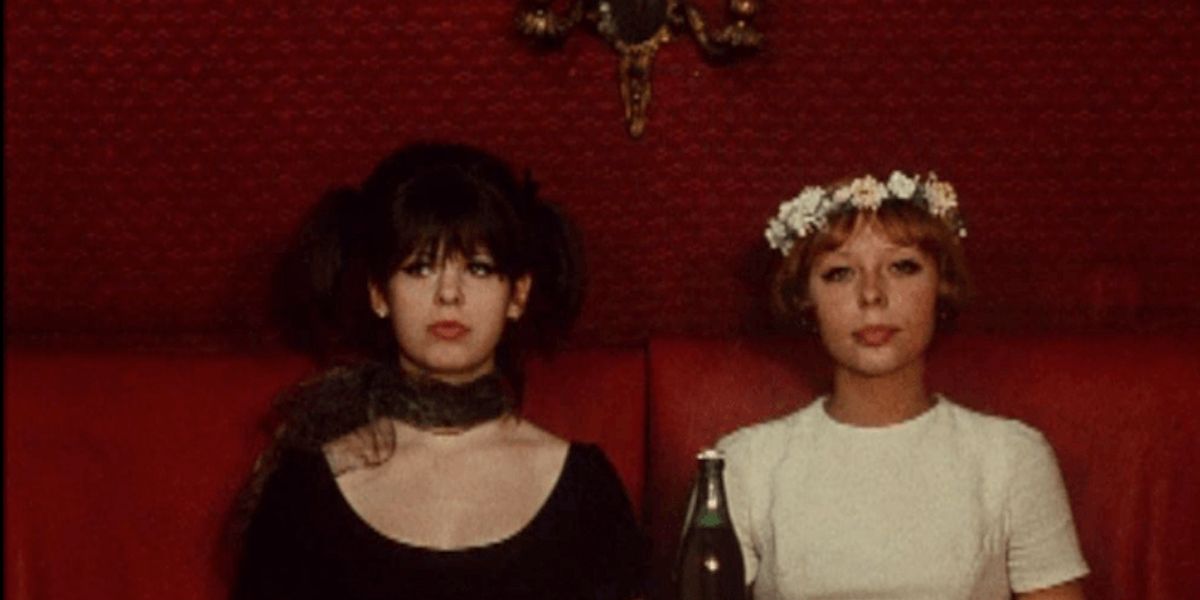 The Marys travel the world like poster models and con-gods all rolled into one. They go on dates with wealthy old men, wolf down expensive desserts, and see them off at train stations, where their tearful farewells turn into dizzying laughter. They get drunk at cabaret shows, blow bubbles in their drinks, and steal the limelight from the performers with their dancing. Mary II with a wealthy young pianist and butterfly collector (Jan Crusack), he loves her desperately, even though she mostly just wants to know if he has food. ("At least some jam?") When the Marys aren't terrorizing Prague's most eligible bachelors, they're hanging out in their collage-art apartment, writing phone numbers on the walls and discussing while bathing in milk die, and then decapitate each other with scissors. (They're fine, don't worry.)
The Marys show femininity with their innocent looks and the most hilarious laughs Amadeus, but one would think the show was just another joke by these happy pranksters: call it "malicious gender submissiveness." They exaggerate some female clichés and subvert others to suit their own needs. Society expects men to pay for dating, so these two take full advantage of it; society expects women to be youthful and innocent, so they act like big kids just to entertain themselves. But society also expects women to be gentle and delicate. These two words can never describe the whirlwind of vices like Mary. One particularly telling moment is when they put on their makeup in the women's bathroom, a quintessential scene of female camaraderie, which they quickly steal from another woman's purse. The Marys reject the selflessness and collectivism of society expected of women and only care about themselves. Others may not exist either.
'Daisy' is pure experimental fun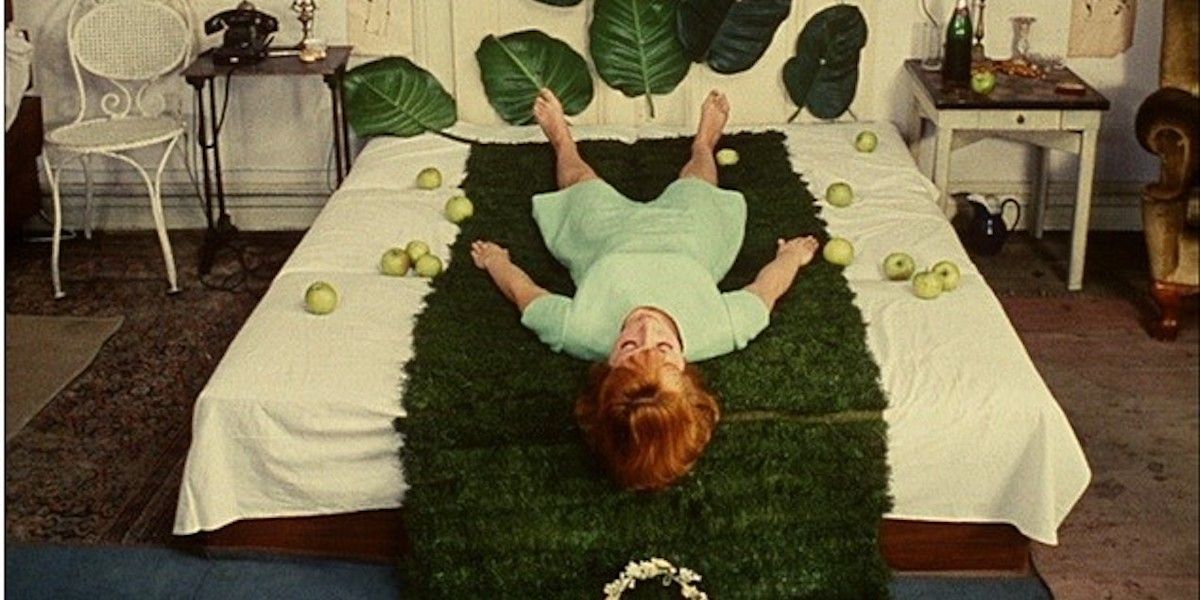 Kitilova matched Marie's chaotic energy with every step. daisy It's a fun experimental film: full of surreal panache and unique touches, it really feels like anything can happen. In the opening scene, Mary I slaps Mary II so hard that she teleports to the Garden of Eden, which is conveyed by a jump cut from black and white to full color. (The film will jump back and forth between the two.) When Mary II blows bubbles in her drink, the spilled bubbles appear as shimmering rainbow confetti; elsewhere, train rides become impressionistic a touch of color. Every now and then, a dizzying montage would pop out of the film like a speeding bus, whizzing by butterflies or scrolls to the beat of the music, or in utter silence. At one point, the Marys frantically scissors through the film itself, breaking up the action into zigzag chunks.
It all culminates in a scene in which the Marys stumble upon a banquet apparently intended for certain officials of the state. As they do with almost every food in the movie, they gobble it up in the most sloppy, clumsy ways, gobbling up seafood by the handful and shredding roast chicken. Eventually, their revelry reached new heights: They threw cake at each other, used the table as their catwalk, and swung on chandeliers. Finally, just as the story reaches its climax, the camera cuts to two girls soaked in a lake, terrified and sorry, and promise to behave themselves from then on. But we should never bet that Mary is normal. Indeed, it felt as though they were on to something when they came back to the ballroom and cleaned up the mess while whispering socialist clichés like Smiegall. In the end, the Marys are ostensibly crushed to death by a chandelier, but it's hard to believe that death would have any effect on these lovely demons. You might as well mourn Bugs Bunny.
According to the Oxford English Dictionary, last year's word of the year was "leprechaun mode": "An act of unapologetic self-indulgence, laziness, slovenliness, or greed, often in a manner that rejects social norms or expectations." Born in a joke post about Kanye West and julia fox, there's a lot of thinking about Leprechaun Mode: as a pandemic coping mechanism, as a middle finger to late capitalism, as an act of radical feminism. But the Marys were nearly 60 years ahead of us, and I doubt they thought much about it. They may have gone into leprechaun mode in response to a "spoiled world", but in the end it became an affirmation of a simple truth, chanting to themselves as they paraded through the streets: "We exist! We exist! We exist !"