The Big Picture
The "How To Cook the Perfect Risotto" episode of How To with John Wilson captures the harrowing and calming experience of the early days of the COVID-19 pandemic, focusing on Wilson's personal story.
Wilson's quest to make the perfect risotto becomes a reflection of the loneliness and fear experienced during the pandemic, showcasing the small ways that life was changed by a global threat.
The episode provides a sincere and heartfelt exploration of the pandemic experience, resonating with viewers who also found solace in cooking and felt the world crumbling around them.
HBO's How To with John Wilson is truly a one-of-a-kind television show. Through the lenses of his camera, documentarian John Wilson captures images both funny and heartbreaking, weird and beautiful from unsuspecting people. Through his interviewing abilities, he turns simple conversations about partying or splitting a check into touching monologs about human nature. Pinpointing the single greatest moment of such a unique TV experience is no easy task. However, looking back on the two seasons of the series that is now rounding the corner into its third and final installment, there is one episode that stands out for its brutal honesty that resonates with viewers everywhere in the world. It's an episode about how to make a rice-based Italian dish. In true John Wilson fashion, it's also an episode about fear, crippling loneliness, and the onset of a pandemic that killed millions around the globe.
The final episode of Season 1 of How To with John Wilson is a personal retelling of life in the first few days of the COVID-19 pandemic, an event so traumatic that we are still struggling to figure out how to turn it into stories. Wilson, however, succeeds brilliantly at telling a pandemic tale that feels, at the same time, harrowing and calming. He does so by focusing on his own experience and by touching on the topic of COVID indirectly, surprising viewers much like the sudden decrees that closed up everything around us and the rushes to the supermarket to get the last rolls of toilet paper. The result is not only a heartfelt but also an important piece of television, one that serves as a chronicle of terrible times and that definitely should not be erased from Max's catalog any time soon. (Did you hear that, David Zaslav?)
Related: 'Barry' Isn't HBO's Best Comedy, This Is
John Wilson Gets Personal in "How To Cook the Perfect Risotto"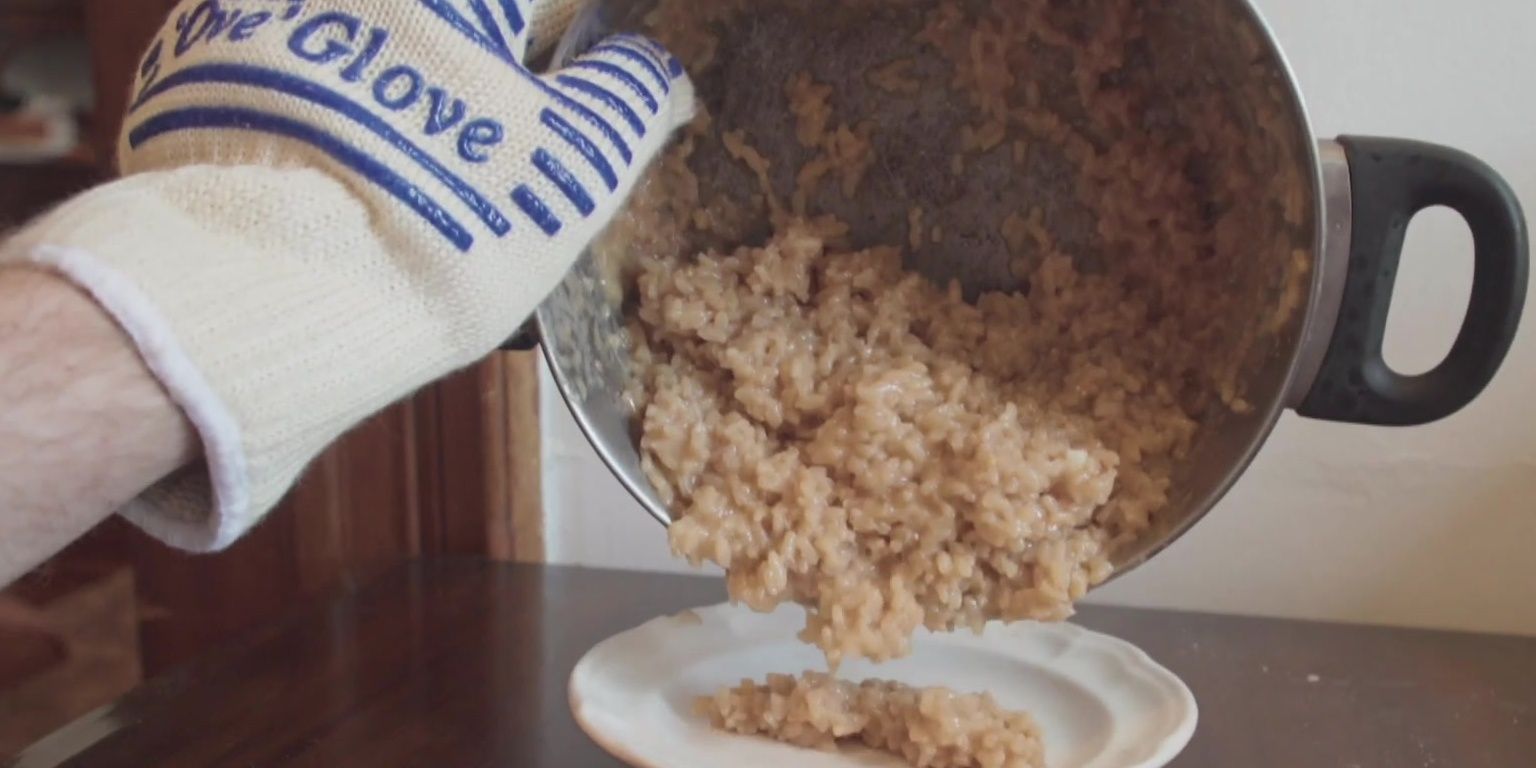 "How To Cook the Perfect Risotto" has, by far, the most personal and unassuming premise of all episodes of How To with John Wilson: to thank her for all the times she has cooked for him, Wilson wishes to make his elderly landlady a delicious risotto. After trying and failing multiple times, following recipes that he found online, he enlists the help of an Italian family to perfect his risotto-making skills. But as he goes out to get the right ingredients for what will now certainly be a flawless dish, he is greeted by a world entirely different from the one he knew: a world in which supermarket shelves are empty, in which people walk the streets with their faces covered and stock on toilet paper as if it is the last tie to a civilization that is coming under threat.
Things get even direr when Wilson's landlady is hospitalized. For a second, it seems like she will never get the chance to try his risotto. Thankfully, though, she returns home, and Wilson has the opportunity to give her his gift. It's still not perfect, but it's from the heart, and, in the end, that's what matters. And even though they have to enjoy it in separate rooms, at least Wilson was finally able to let his landlady know how much she means to him.
Wilson's landlady, whom we first meet in Episode 4, "How To Cover Your Furniture", is an adorable character, to the point where it seems like she has just jumped out of the pages of a children's book. She keeps her own vegetable garden and insists on being called Mama. It's not hard to understand why Wilson loves her so much and why making his risotto perfect is so important to him. But by insisting on settling for nothing less than perfection, Wilson nearly misses his chance to make the extent of his feelings known. Unlike other episodes of How To with John Wilson, "How To Make the Perfect Risotto" isn't about Wilson simply teaching something to the audience via feigned ignorance: it's about Wilson himself learning an important lesson. What makes it even more special is that said important lesson is delivered with heartfelt sincerity, without a single ounce of sanctimoniousness. Despite its somewhat simple and sentimental message, "How To Cook the Perfect Risotto" never feels preachy. Instead, it feels extremely personal.
"How To Cook the Perfect Risotto" Nails the Pandemic Experience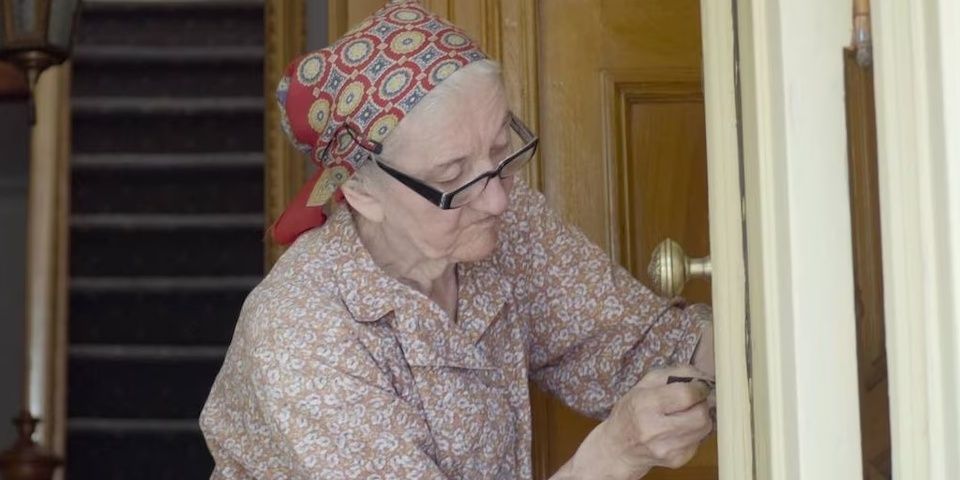 By getting personal, John Wilson also manages to do something that few have been able to do: successfully explore the pandemic experience. Big, traumatic events such as the COVID-19 pandemic are often too much for movies and TV shows to depict without falling into cliché, excessive sentimentality, or trying to cover way too much ground. As a result, they frequently feel out of touch with what is actually going on in people's lives. By concentrating on how his own life is changed in the smallest ways possible by something entirely out of his control instead of risking an entire episode about, say, how to survive a plague or something equally all-encompassing and on-the-nose, John Wilson makes a piece of televised art that can resonate with viewers everywhere.
Much like John Wilson, people became obsessed with cooking during the pandemic. Locked inside their own homes, they spent hours upon hours trying to make their own version of a perfect risotto. Meanwhile, the people they loved were being threatened by a force that they couldn't see or properly fight. And, when they were relatively safe, they were locked behind their own doors, perpetually out of reach even when they were extremely close to us — much like Wilson's landlady, whom he cannot see despite her being just one room away.
Life during the early days of COVID was extremely lonely, scary, and confusing. However, How To with John Wilson's pandemic episode never speaks about loneliness, fear, or confusion, at least not directly. Instead, it speaks of trying to make a risotto, of looking the other way as the world crumbles around you. In doing so, the show captures perfectly what it felt like to live through the first days — or weeks, or months — of COVID-19. The fear factor in "How To Cook the Perfect Risotto" is always there, but constantly on the periphery, never in front of the camera, much like it was in our lives. It's the perfect encapsulation of a global experience that many believe to be too big to be contained.
The final season of How To with John Wilson premieres July 28 on HBO and Max, with new episodes available weekly every Friday.