The Witcher Season 3 Part 2 is out, and it's time to say goodbye to Henry Cavill. The British actor has played the role of Geralt of Rivia since the beginning, playing a key role in the show's initial success and cementing The Witcher among Netflix's hottest properties.
Alas, nothing lasts forever, and Cavill announced his exit late last year. Thus, the season 3 finale is Cavill's goodbye, sending him into the sunset like a hero. Cavill had many fine hours in The Witcher, although a few episodes stand out. Whether because of their memorable developments or Cavill's incredible performance, these chapters perfectly showcase why he was the best option to play Geralt.
10
"Rare Species" – Season 1, Episode 6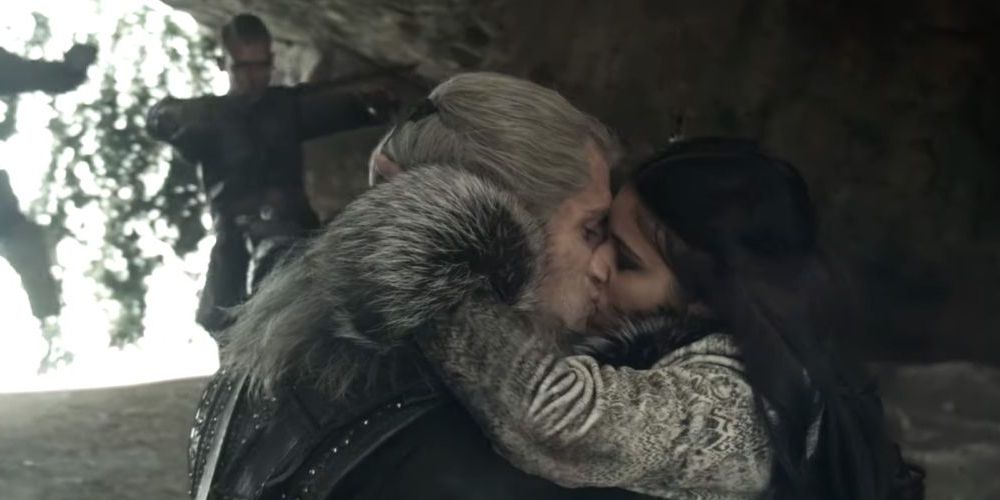 Cavill's best scenes in The Witcher were always with Anya Chalotra. The pair had great chemistry together, which is on full display in the season 1 episode, "Rare Species." The plot concerns a dragon hunt and features Geralt meeting Yennefer again after some time.
RELATED: The Main Characters In The Witcher, Ranked By Power
"Rare Species" is a pivotal episode for Geralt's season 1 journey. He pushes Jaskier away after fighting with Yennefer over their mutual feelings, ending the episode alone after spending a considerable time opening himself up to them. "Rare Species" is perhaps Cavill's strongest work in season 1, abandoning Geralt's silent brooding during a memorably explosive scene with Chalotra and Joey Batey.
9
"The Invitation" – Season 3, Episode 4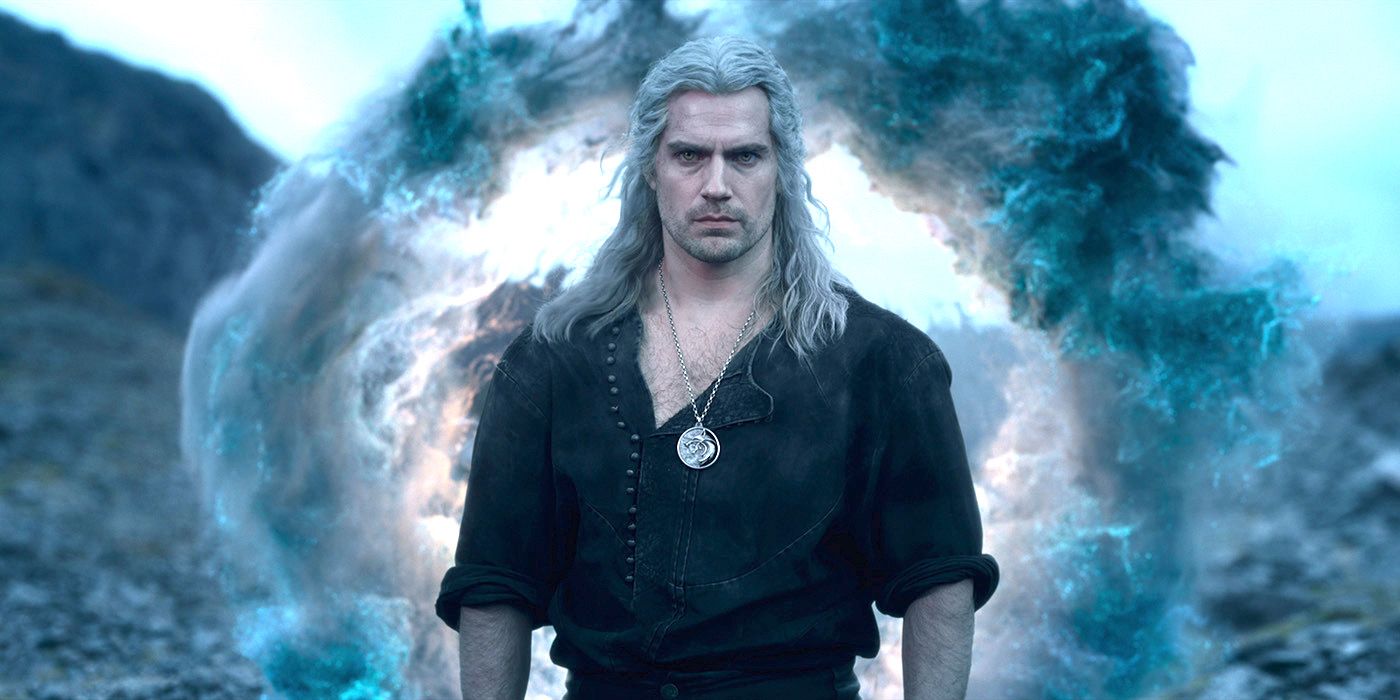 "The Invitation" follows Geralt, Ciri, and Jaskier traveling to Aretuza to reunite with Yennefer. After having a heart-to-heart about their fears, Geralt and Ciri fight an aeschna on the boat, and Ciri kills her first monster. Geralt then reunites with Yennefer, making up with her with a kiss.
Cavill is in fine form in "The Invitation," with the episode hitting every mark for a great Geralt outing. It has action, monster fighting, and strong scenes with Yennefer and Ciri. "The Invitation" is the calm before the storm, a softer and quieter hour that remains important for Geralt's journey and relationships with his newfound family.
8
"A Grain of Truth" – Season 2, Episode 1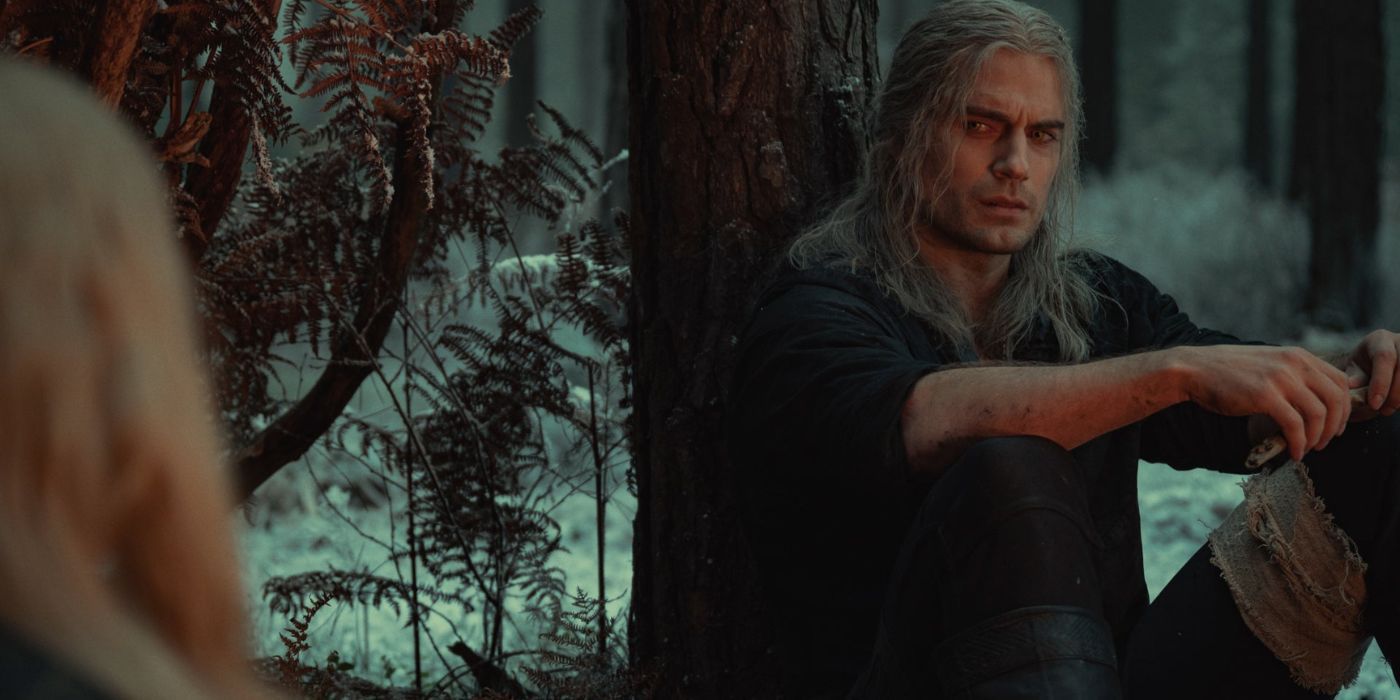 Season 2 was divisive with fans due to the many changes it introduced to the series's lore. However, it was a suitable continuation of Geralt's story with Ciri, starting with the debut episode, "A Grain of Truth." The plot follows Geralt and Ciri visiting an old friend of his, Nivellen, where his notorious neutrality is again tested.
RELATED: The 10 Best Underrated TV Fantasy Shows From The 21st Century
"A Grain of Truth" finds Geralt grieving Yennefer's death but attempting to stay strong for Ciri's sake. The change compared to the previous season is notorious; Geralt is more open and talkative, allowing for a more detailed depiction of his relationships with Ciri and Nivellen. "A Grain of Truth" is a great beginning to an uneven season and further proof of Cavill's deep understanding of Geralt.
7
"Of Banquets, Bastards, and Burials" – Season 1, Episode 4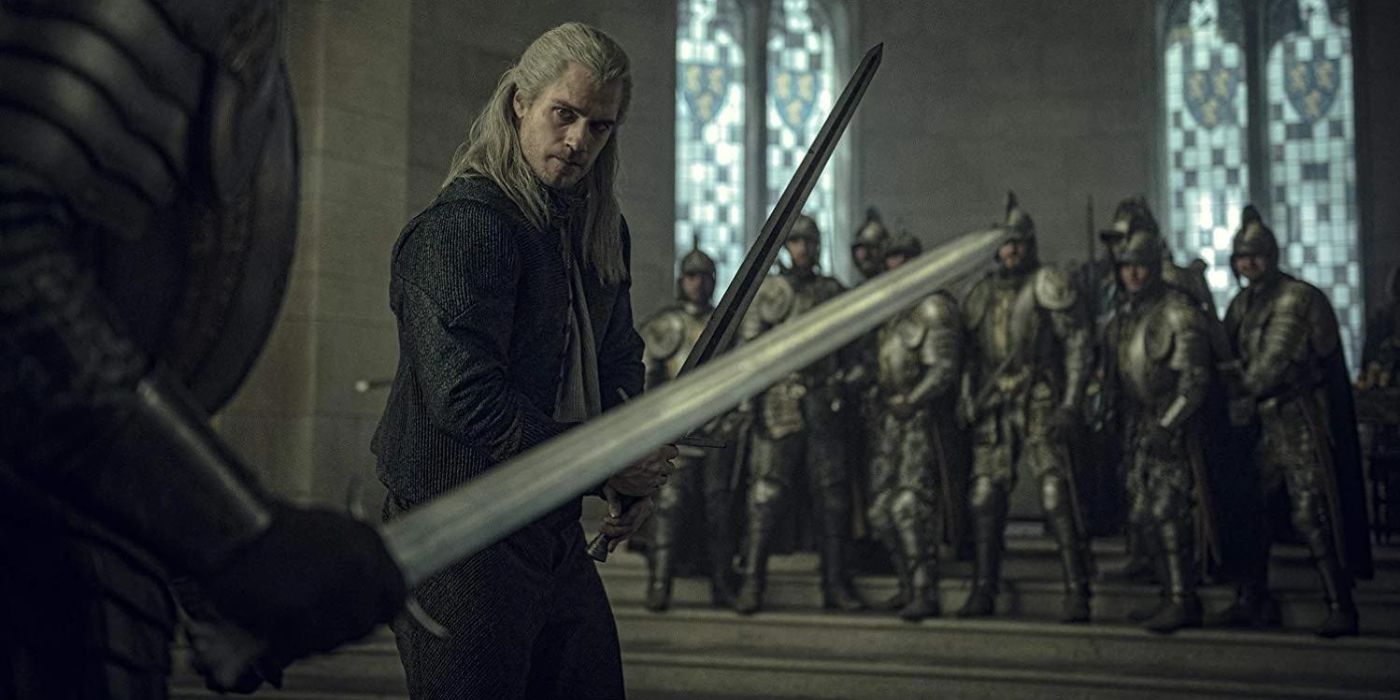 One of the most memorable episodes in The Witcher, "Of Banquets, Bastards, and Burials" finds Geralt and Jaskier attending the betrothal part of Princess Pavetta of Cintra. During the party, Urcheon of Erlenwald, also known as Duny, arrives to claim Pavetta's hand through the Law of Surprise, leading to a brawl that ends with Geralt's help.
"Of Banquets, Bastards, and Burials" is a crucial episode for understanding The Witcher's lore. It explains how Geralt and Ciri became joined by destiny, as Geralt invokes the Law of Surprise as a reward for his help ending the brawl. The episode has exciting action and a less cynical and cockier take on Geralt, away from Cavill's usual stoic portrayal from season 1.
6
"Bottled Appetites" – Season 1, Episode 5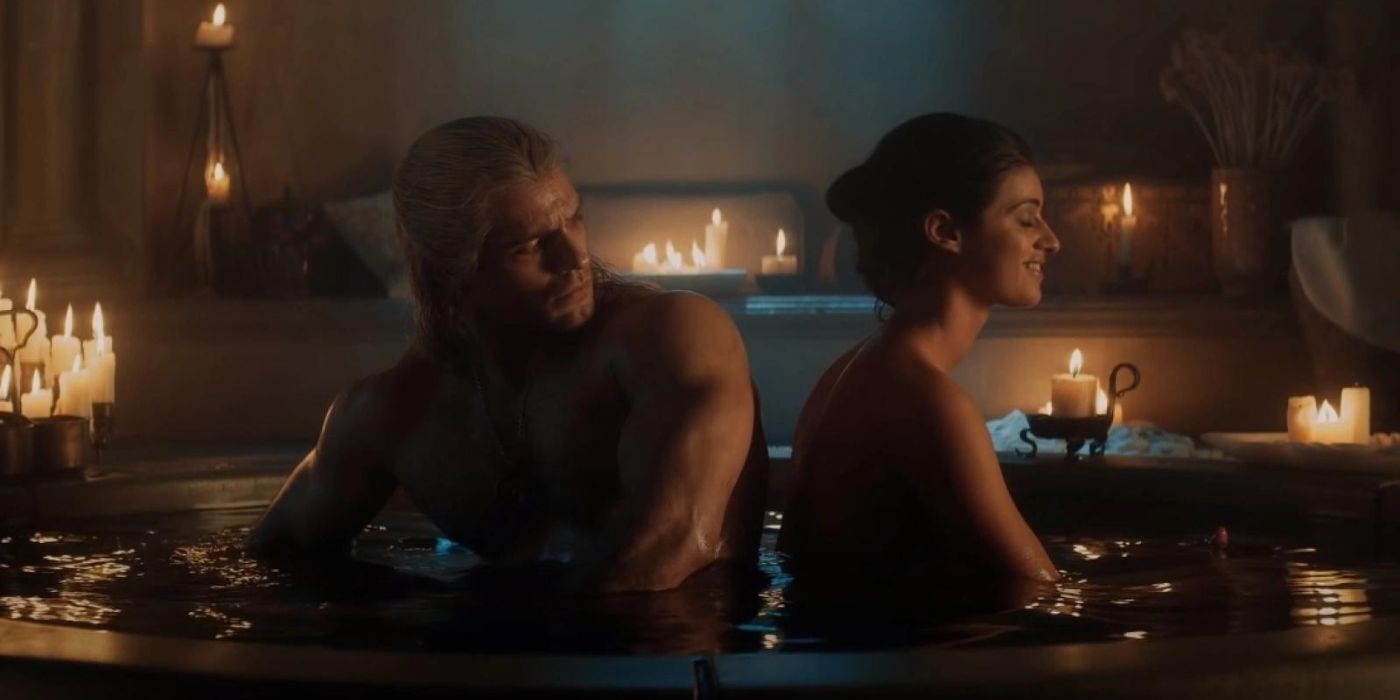 "Bottled Appetites" features the long-awaited meeting between Geralt and Ciri. Jaskier falls ill after accidentally releasing a Djinn Geralt had been looking for, leading the pair to seek Yennefer's help. The episode is another crucial part of the puzzle to understand The Witcher's complicated lore. Geralt wants the Djinn to free himself from the Law of Surprise, while Yennefer wants it to restore her fertility. The result benefits and curses them both, as Geralt makes an unspecified wish that forever ties his fate to Yennefer's.
Cavill and Chalotra are stellar in "Bottled Appetites," perfectly portraying their characters' mutual attraction and fascination with each other. The episode is vital to fully understand Geralt's character – he's selfless and has a strong sense of right and wrong, even if he hides behind a mask of neutrality. Cavill opts for a more expressive and open approach, greatly benefiting the story and Geralt's overall portrayal.
5
"The End's Beginning" – Season 1, Episode 1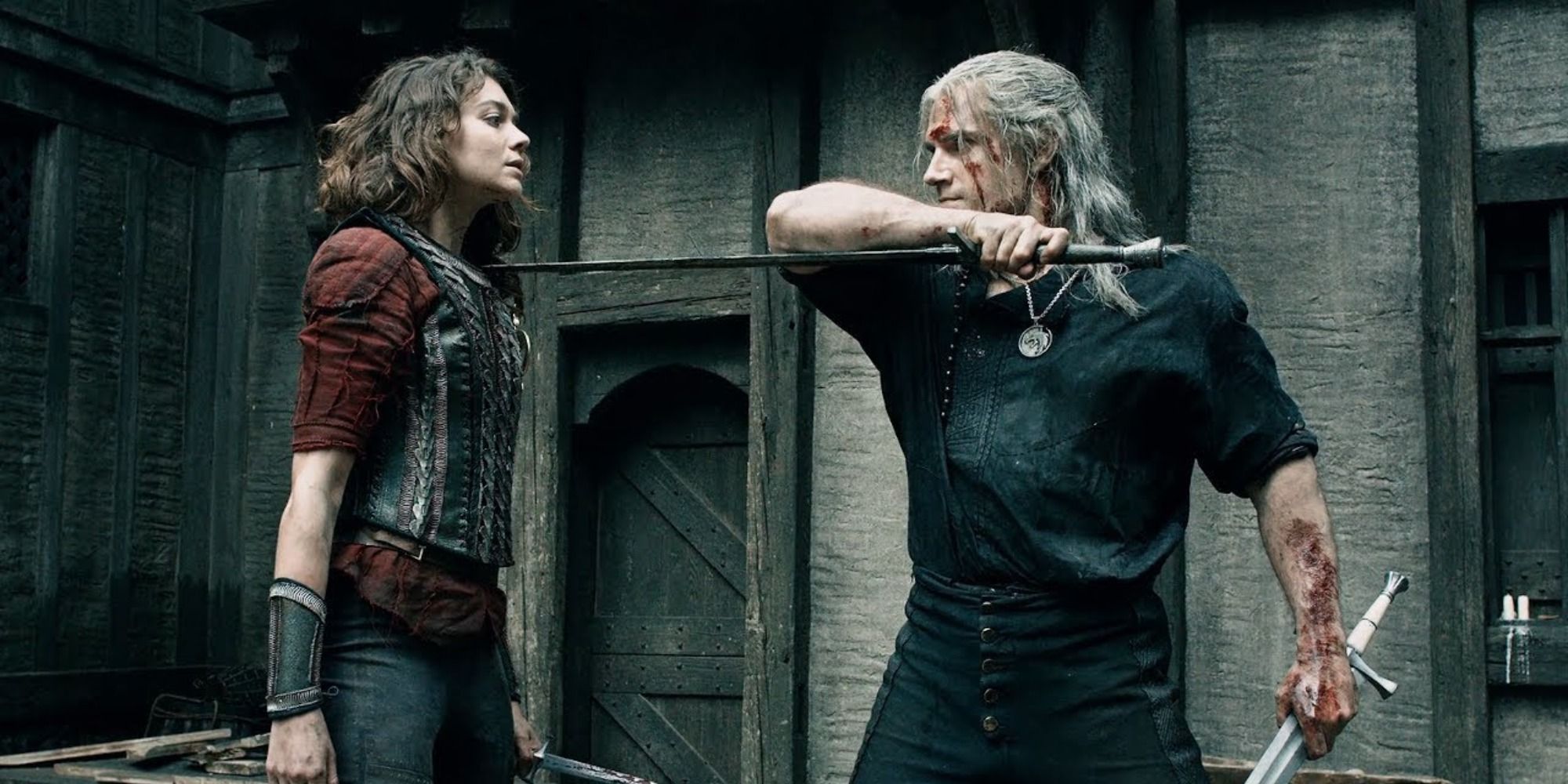 The Witcher's first episode features the closest thing audiences have to Geralt's origin story. It focuses on Geralt's encounter with Renfri, a princess-turned-bandit pursued by the evil wizard Stregobor. Refusing to choose a side, Geralt ends up facing Renfri nonetheless, killing her and receiving a foreboding prophecy from her before she dies.
"The End's Beginning" is Cavill's official introduction as Geralt. The actor excels, proving himself the right actor for the role with a committed and physical performance that perfectly captures the character's main traits. "The End's Beginning" is thrilling and instantly captivating, largely thanks to Cavill's now-iconic portrayal of the White Wolf.
4
"Reunion" – Season 3, Episode 3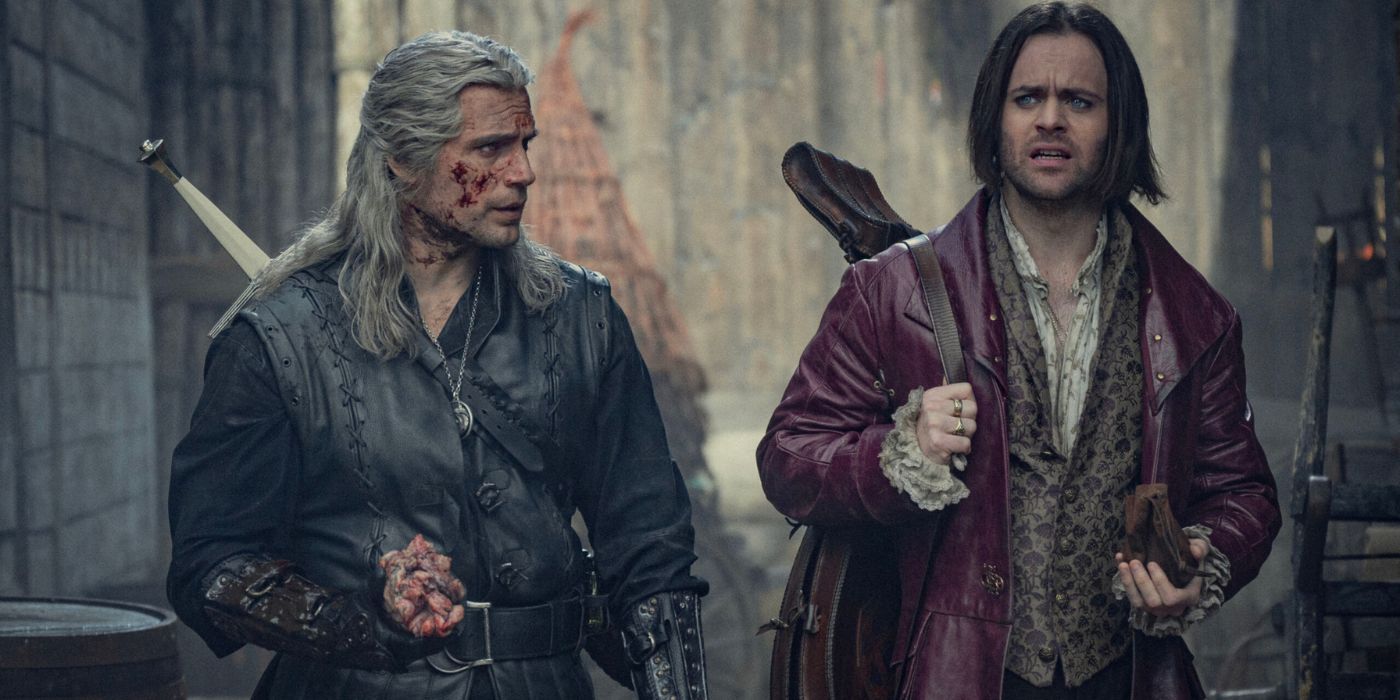 "Reunion" sees Geralt taking the young Teryn to the home of Anika, a druidess and an old friend of his mother, Visenna. Geralt attempts to get answers from Teryn, only for her to lose control and attack them while controlled by a mysterious force. Later, Anika reveals that Visenna is dead, leading Geralt to have a heart-to-heart with her.
It wouldn't be an overstatement to say Cavill does some of his best acting ever in "Reunion." Geralt has a thoughtful monologue about Visenna, showing new sides to his characterization and allowing Cavill to flex his acting muscles. It's a tender scene that reveals more about Geralt than nearly every episode that precedes it and a welcome reminder of how strong an actor Henry Cavill can be.
3
"Everybody Has a Plan 'Til They Get Punched in the Face" – Season 3, Episode 6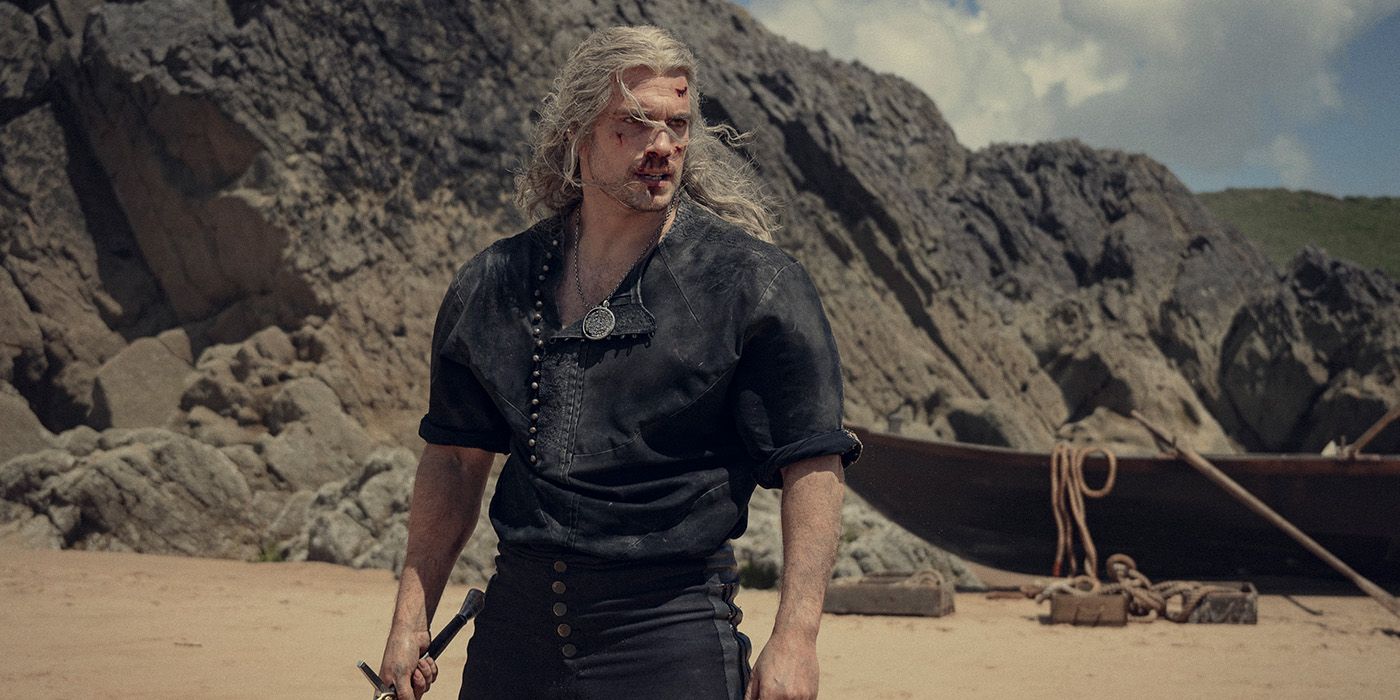 Season 3 Part 2 features a moment well-known to book fans. After escaping the Thanned coup, Geralt and Ciri attempt to leave the island. However, he stays behind to fight Vilgefortz, but the rogue mage proves too strong; Geralt suffers critical injuries and is left for dead, only to be rescued by Triss at the last moment.
RELATED: 18 TV Shows Ro Watch If You Love The Witcher
"Everybody Has a Plan 'til They Get Punched in the Face" is arguably the show's most exciting and ambitious episode to date. Action-packed with excellent visual effects and production values to bring to life one of the story's most pivotal events. Geralt's fight with Vilgefortz is as thrilling and hard to watch as expected, with Cavill doing some impressive physical acting to sell Geralt's decisive loss. Seeing Geralt defeated is nearly unbelievable, and Cavill doesn't shy away from portraying Geralt's broken state – physically and mentally.
2
"The Art of Illusion" – Season 3, Episode 5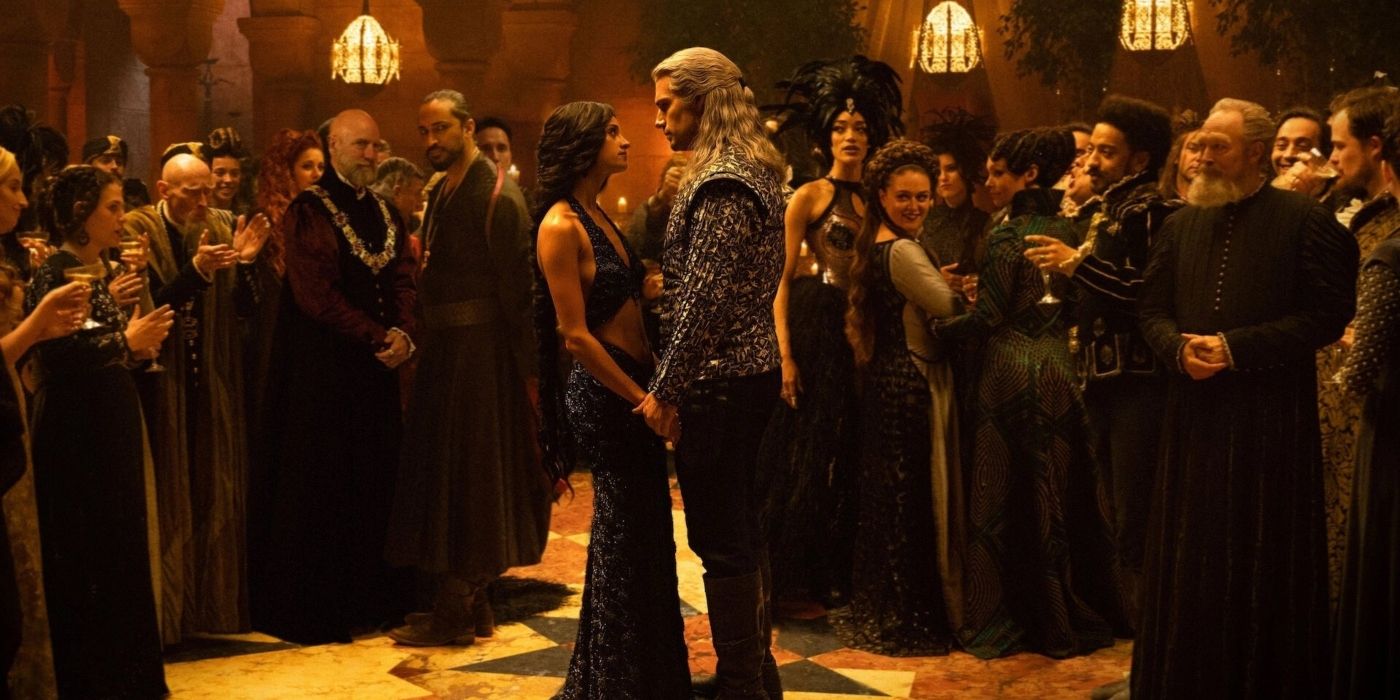 The Witcher is among the best fantasy shows on Netflix, and "The Art of Illusion" is its magnum opus. The episode centers entirely on the mages' banquet before the conclave. As Geralt and Yennefer work to bring Stregebor down, they realize the true enemy might not be who they thought.
"The Art of Illusion" blends different genres to create the show's most entertaining and dynamic episode. Cavill and Chalotra play up Geralt and Yenenfer's romance, with the screenplay allowing them to toy with their characters' more playful sides. For the first time, Geralt indulges in politics, and Cavill very clearly relishes the chance to step out of his comfort zone. "The Art of Illusion" is fun, exciting, and ambitious, a near-perfect episode anchored by Cavill's assured performance.
1
"The Cost of Chaos" – Season 3, Episode 8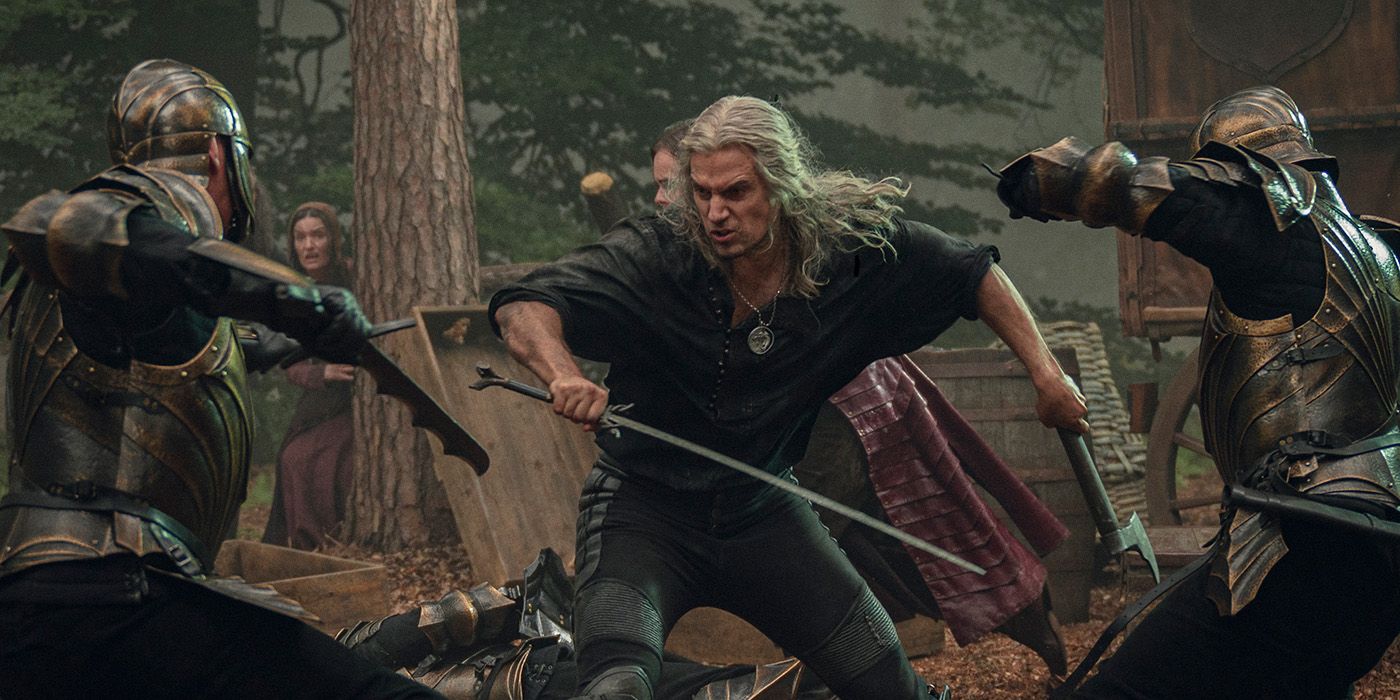 Season 3 ends on a high, if surprisingly subdued, not with "The Cost of Chaos." After Geralt heals from his wounds after the battle with Vilgefortz, he travels to Nilfgaard, where Ciri is presumably held. Finally abandoning neutrality, he takes a firm stand against Nilfgaard, ending the arc that began in "The End's Beginning."
"The Cost of Chaos" is Cavill's final episode as Geralt, and it's a pretty perfect ending for the White Wolf's story so far. Cavill feels tired but resolute as Geralt finally admits he can no longer avoid conflict. Early in the episode, Yennefer makes Geralt promise it's not the last time she'll see him; as it turns out, it is the last time she'll see one version of him; next time they cross paths, Geralt will be wearing Liam Hemsworth's face. "The Cost of Chaos" is bittersweet but inevitable, like saying goodbye to an old friend whose departure has long been anticipated. So thank you, Henry Cavill, for being a perfect Geralt. The Witcher won't be the same from now on.
NEXT: The 10 Best The Witcher Characters, Ranked By Likability