The Big Picture
Black Barbie is a documentary that explores the untold story of the first-ever Barbie doll designed to represent a Black woman, highlighting its impact on representation in entertainment and children's play.
The film delves into the history of Black dolls, revealing how positive diverse representation was scarce in the mid-twentieth century and how Black Barbie aimed to change that by being a doll that Black children could appreciate and identify with.
While Mattel's first Black Barbie was a hit with kids, the film criticizes the company for its cultural missteps and continued focus on the traditional blonde-haired, fair-skinned Barbie, emphasizing that there is still work to be done in creating a more inclusive and diverse Barbie line-up.
Barbie is quickly becoming the critical and commercial hit that fans (and critics) of the iconic toy were hoping it would be. The Greta Gerwig-directed adventure comedy is certainly one of the summer's more unique and flavorful blockbusters, lending the eponymous Mattel doll newfound space in the moviegoing zeitgeist. However, despite how cinematically distinctive Barbie is, Warner Brother's feature is not the only movie to come out this year focusing on the famous toy and her place in popular culture. There is another, deeply important Barbie movie being distributed right now— and we're not talking about Netflix's latest addition to the animated Dreamhouse series. Earlier this year, four months before Barbie premiered in Los Angeles, Austin's SXSW Festival debuted a movie titled Black Barbie.
Directed by Lagueria Davis and produced by Aaliyah Williams, Black Barbie is a documentary that shares the untold story of the first-ever Barbie doll designed to represent a Black woman. Through intimate interviews and research, the film explores the doll's long road to development and its unprecedented impact on representation in the worlds of entertainment, merchandise, and children's play.
RELATED: Sorry Margot and Ryan, This Character Gets the Best Moment in 'Barbie'
What Is 'Black Barbie' About?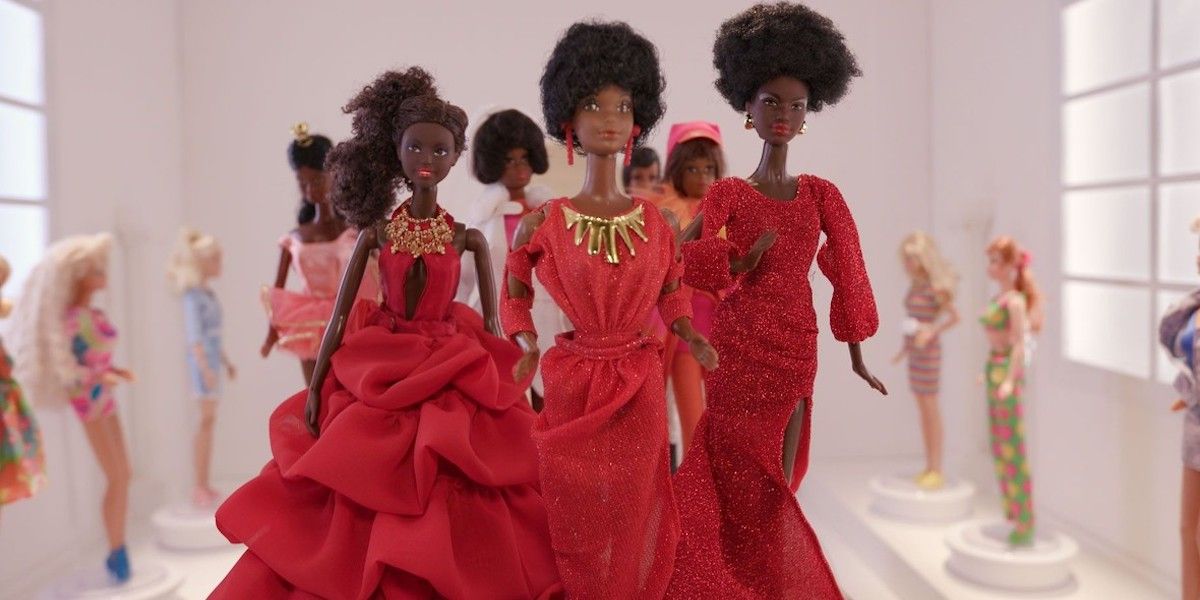 Black Barbie begins in a participatory mode, as Davis reflects on her own relationships with Barbie dolls as a young Black woman in the modern world. She soon centers the focus on her aunt Beulah Mae Mitchell, who worked at Mattel for forty-five years and was a driving force behind the first Black Barbie. The personal, familial access to Mitchell, as well as other Mattel employees both past and present, offers an earnest history of Black Barbie that begins over three-quarters of a century years ago and continues to this day.
As the film and its subjects explain, up through the mid-twentieth century, kids in America could rarely find Black dolls to play with, and when they did, the dolls were either far from humanoid or endowed with unflattering, stereotypical features. The same could be said for most forms of entertainment or media at the time. Whether it was film, television, books, or radio, positive diverse representation was hard to come by. In the 1940s, the Kenneth and Mamie Clark "Doll Tests" showed the harrowing effects of this exclusivity on the era's Black children. The psychology experiment demonstrated that Black kids chose to play with white dolls over Black dolls and ascribed positive characteristics to white dolls and negative characteristics to Black dolls— even though the young subjects identified more with the Black dolls.
Such disturbing inequities and their effects led Beulah Mae Mitchell and her colleagues to envision a doll that Black children could appreciate and see themselves in. However, making this daring vision a reality was not an overnight achievement.
How Did Mattel Develop the First Black Barbie?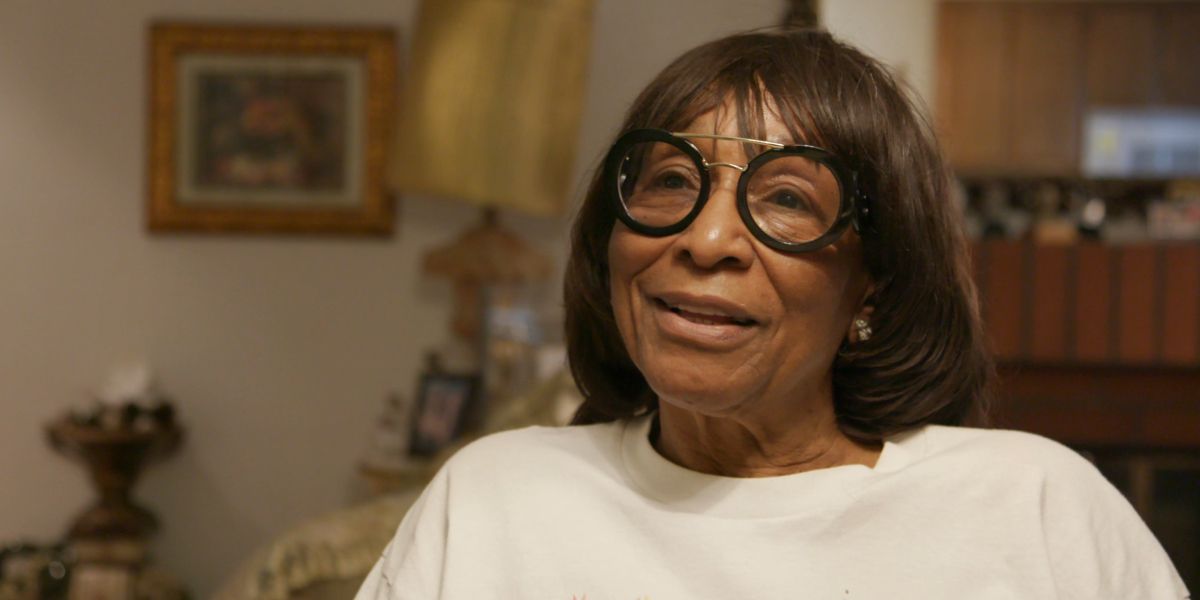 Mitchell started her Mattel career as a factory worker under Barbie's creator Ruth Handler in 1955, and she first proposed the idea of a Black Barbie sometime in the 1960s. In 1968, Mattel released a Black doll named Christie: one of Barbie's new friends. That same year, motivated by the Civil Rights movement, the company also contributed funds to the Shindana Toy Company, which created toys marketed for Black children. Over the subsequent decade, Mattel would release additional Black dolls as friends of Barbie, but it was not until 1980 that the first Black Barbie would properly debut.
By 1980, Mitchell had risen to Mattel's corporate offices, where she helped welcome Kitty Black Perkins as one of the company's first Black doll designers. Perkins also appears in the film and reflects with Mitchell on the process of bringing together a team of talented Black artists to create a Barbie in their own image.
As a result, the first Black Barbie was unmistakably and unabashedly herself. She had a short natural Afro hairdo and wore large jewelry and a bright red dress that tied into a wrap skirt. She appeared confident and proud— a Barbie through and through, but one that Black girls could both admire and identify with. Perkins explains that even the little details like her facial structure and molding were purposefully different from prior Barbies, meant to faithfully represent a Black body. The box that she came in emphatically advertised, "She's Black! She's Beautiful! She's Dynamite!"
How Has Mattel Misstepped Since Launching the First Black Barbie?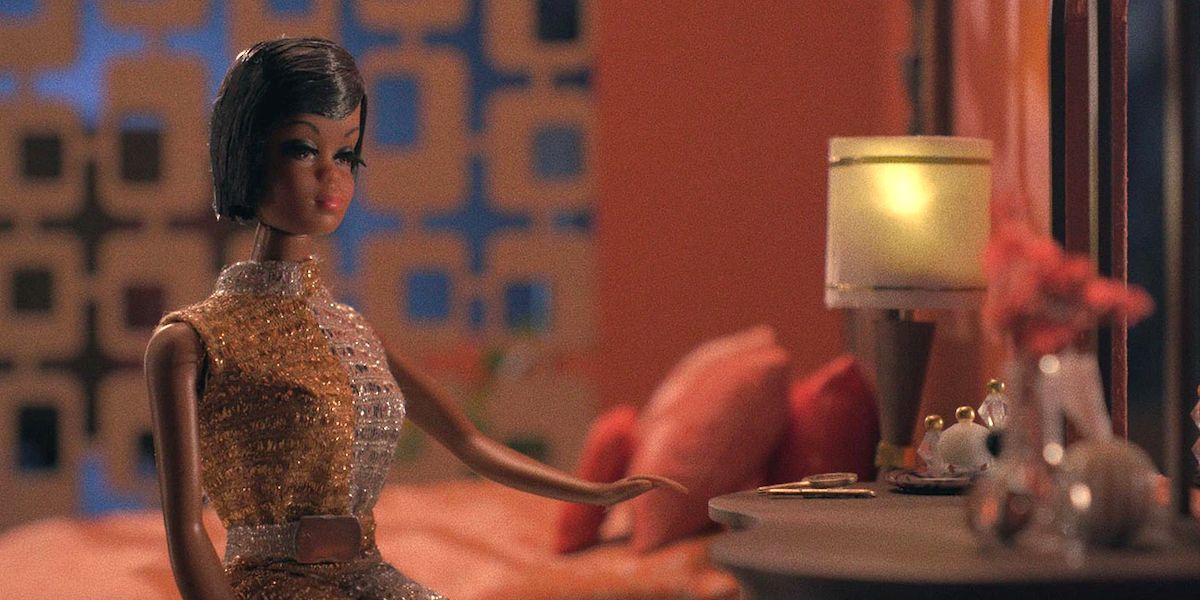 As Mitchell and others rightfully predicted, Mattel's first Black Barbie became a hit with kids across the country, and eventually the world. In the thirty years since the doll's release, the Barbie line-up has become increasingly diverse, representing various races, body types, and identities. The third act of the documentary explores Mattel's progress thoroughly. The filmmakers even perform a light recreation of the "Doll Test" using present-day Barbies, and the results are more encouraging. From the film's sample, it seems like today's kids can appreciate the beauty and fun in dolls of all races.
At the same time, though, the film does not shy away from Mattel's cultural missteps since the first Black Barbie's debut. The subjects criticize instances where the company has provided tone-deaf responses to current events, and they similarly point out how most Barbie media and marketing continue to place the traditional blonde-haired, blue-eyed, fair-skinned Barbie as the center of attention. Evidently, although lots of good has happened since 1980, there is still work to be done.
Black Barbie observes the toy's long journey while studying it from various earnest perspectives. Above all, it gives voice to the innovative women and men—most of whom are Black—who elevated Barbie to become a more inclusive doll that all children can cherish equitably. While Greta Gerwig's Barbie dreams of a brighter future for the toy through fantasy, fiction, and self-aware social commentary, Black Barbie highlights real trailblazers at Mattel and actual events that continue to make a real difference in the world today. For that, the documentary deserves a place on our radars as it makes its rounds on the festival circuit.