Percy Jackson and the OlympiansOne of the most anticipated series of Disney+, is slowly but surely heading to our screens in the latest adaptation of Rick Riordan Novel. The series, which will begin filming this year, is another important closure. While fans are still waiting, Disney+ has offered another look at the show, this time with the first official poster.
The new poster focuses on important symbols within Percy Jackson The universe, with two objects fans will recognize from the series itself as well as its general Greek mythology. At the top is the flag of Camp Half-Blood, complete with dark orange, of course. Throughout the book's tenure so far, Camp Half-Blood's bright logo has become a widely recognized image – even to those who may not be able to place where it originated. Gladiator helmet placed under the flag. It sports a blue plume that can represent the lineage of God Percy, as he is the son of Poseidon. Along with the poster release online, 2023 San Diego Comic-Con attendees may be able to see the poster in the event's official bag.
As mentioned, Percy Jackson and the Olympians Adapted from the best-selling middle grade book series by Rick Riordan. The first season of the show will focus on the first book, Lightning thief. It introduces our young demigod named Percy (Walker Scobell), an ordinary child who learns he is more special than he thinks. After he is attacked by a monster at school, his mother Sally (Virgina Kul) tells Percy that he is a demigod and sends him to Camp Half-Blood, where he can be around other children like him. However, Percy soon gets into a beer war on Olympus, relying on the help of his new friend Annabeth (Leah Sava Jeffries) and Grover (Aryan Simhadri) to stop things before they get worse.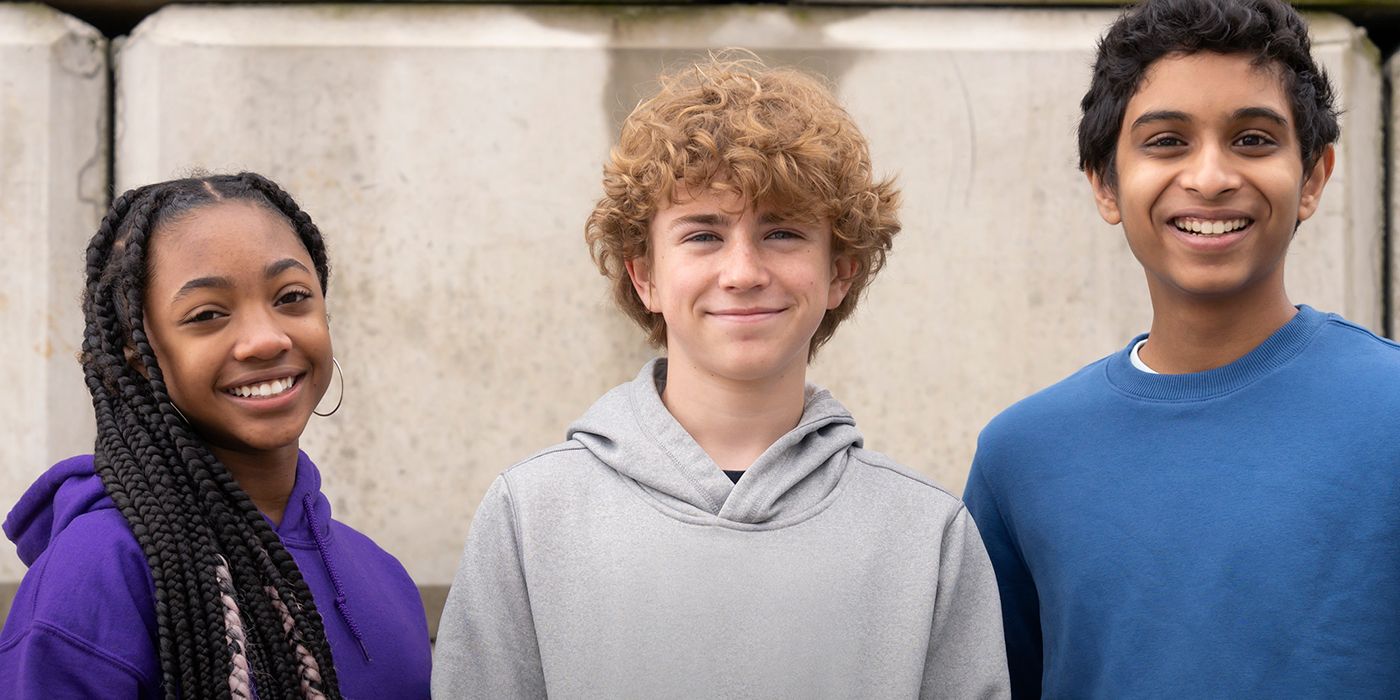 RELATED: Percy Jackson Author Stands Behind Series' Young Actors After Casting Backlash
Percy Jackson and the Olympians' Travel to TV
The upcoming show might get fans excited, but it took a long time to get to this point. The first attempt to adapt Riordan's book came in 2010 with Logan Lerman-led features, followed by a second movie adjusted Sea of ​​Monsters. However, fans were not enthusiastic about the adaptation, partly due to Riordan's lack of involvement. Nearly a decade later, Riordan announced a Disney+ series in development for 2020, with an official release in January 2022. Filming began in June 2022, and the rest is history.
Percy Jackson and the Olympians There was a star-studded band that performed at the end Lance Reddick, Toby Stephens, Jason Mantzoukas, Megan Mullally, Jessica Parker Kennedy, Adam Copeland, Charlie Bushnell, Dior Goodjohn, Tim Sharp, Suzanne Cryer, Jay Duplass, Timothy Omundsson, Olivea MortonAnd Glynn Turman. The pilot episode was co-written by Riordan and Joe Steinbergwith James Bobin as a director.
Percy Jackson and the Olympians It's currently on track for a 2024 release date, though Disney+ has yet to officially set a more specific window. In the meantime, check out the poster below: