Editor's Note: The following contains spoilers for Barbie
The Big Picture
Greta Gerwig's Barbie has become the summer's biggest movie, earning almost $800 million globally and breaking records.
Barbie's underlying message about the contradictions of womanhood resonates with audiences. Some of the reactions to the movie demonstrate the truth of this message, with some accusing it of being anti-man while others criticize it for not being feminist enough.
Barbie's success has been a triumph for Gerwig, earning her the biggest debut for a female-directed film. While some celebrate her career ambitions and the opportunities it brings, others criticize her decision to direct big-budget movies, calling her a sell-out.
It's only been in theaters for just under two weeks, but Greta Gerwig's Barbie is already the movie of the summer. It's earned almost $800 million globally and recently broke the record for the highest Monday gross for a Warner Brothers film, previously held by The Dark Knight. Barbie has received largely positive reviews from critics and audiences alike, but it's hardly gone without both good faith criticism and contempt from those committed to disliking it before even hit theaters. The film is a sight to behold, with a massive ensemble cast, elaborate musical numbers inspired by classic movie musicals of years past, and a standout performance from Ryan Gosling, but it's the film's underlying message about the inherent contradictions of womanhood that has connected with audiences of all ages. Part of Barbie's thesis, affirmed in Gloria's (America Ferrera) impassioned speech to the Barbies, is that women can never win in a world ruled by men, always simultaneously too much yet never enough. Reactions to the film are proving this point in real-time, with some accusing it of being anti-man and too "woke," and others lamenting it not being feminist enough, and throwing away the idea that Barbie as a concept can even be redeemed at all.
RELATED: This Was the Most Powerful Moment in 'Barbie'
How 'Barbie' Will Shape Greta Gerwig's Career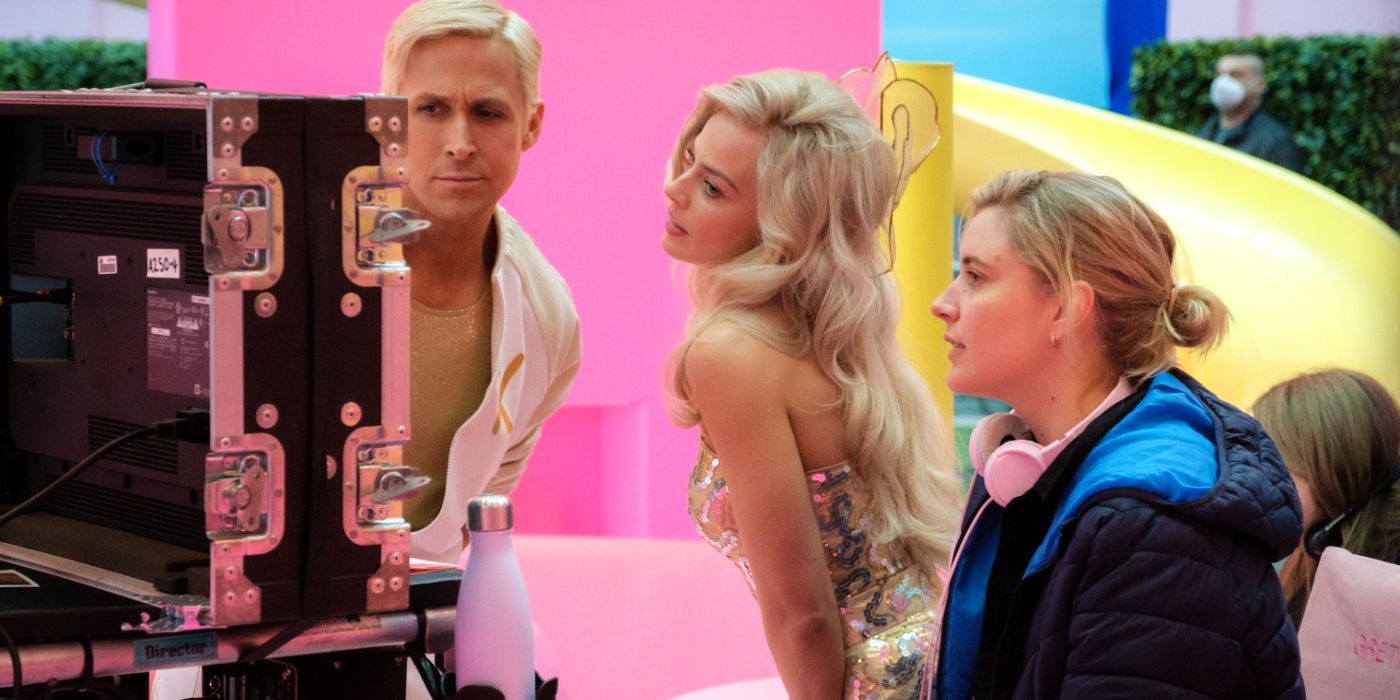 Barbie has undoubtedly been a huge triumph for Gerwig, who co-wrote the film with her partner and frequent collaborator Noah Baumbach. It's on its way to grossing a billion dollars, broken the opening weekend record for 2023, and earned Gerwig the biggest debut for a film directed by a woman, beating out previous record holders such as Captain Marvel and Wonder Woman. Barbie continues to be a massive commercial success for the already Oscar-nominated director, whose first two solo-directed films Lady Bird and Little Women grossed approximately $79 million and $218.9 million, respectively.
While some fans of Gerwig celebrated her interpretation of Barbie, its appeal to a broad audience, and the greater opportunities she's been presented with as a result, others lamented her decision to move beyond small-scale films with the intention of becoming a big studio director, as her agent Jeremy Barber revealed to The New Yorker earlier this month. Gerwig co-wrote Disney's upcoming live-action Snow White remake starring Rachel Zegler, and her next directorial venture will be two film adaptations of The Chronicles of Narnia, distributed by Netflix. Some called her a sell-out for directing Barbie in the first place, a criticism that was similarly levied against Oscar-winning director Chloé Zhao, who followed up her Best Picture winner Nomadland with the Marvel blockbuster Eternals.
Reactions from both critics and fans to Gerwig's career ambitions prove just how true Gloria's monologue is to the experience of being a woman, especially one in a position of power or in the public eye. Perhaps not intentionally, Gloria's words speak directly to the kind of criticisms Gerwig has been subjected to from every direction when she says, "We have to always be extraordinary, but somehow we're always doing it wrong." It's true that the years she spent writing, directing, and starring in indie films is what built Gerwig into the multi-hyphenate she is today, but why shouldn't she aspire to be a big-budget director like her "Barbenheimer" counterpart Christopher Nolan, who saw his own success via existing IP with his Batman trilogy?
'Barbie' Offers an Introduction to Feminist Theory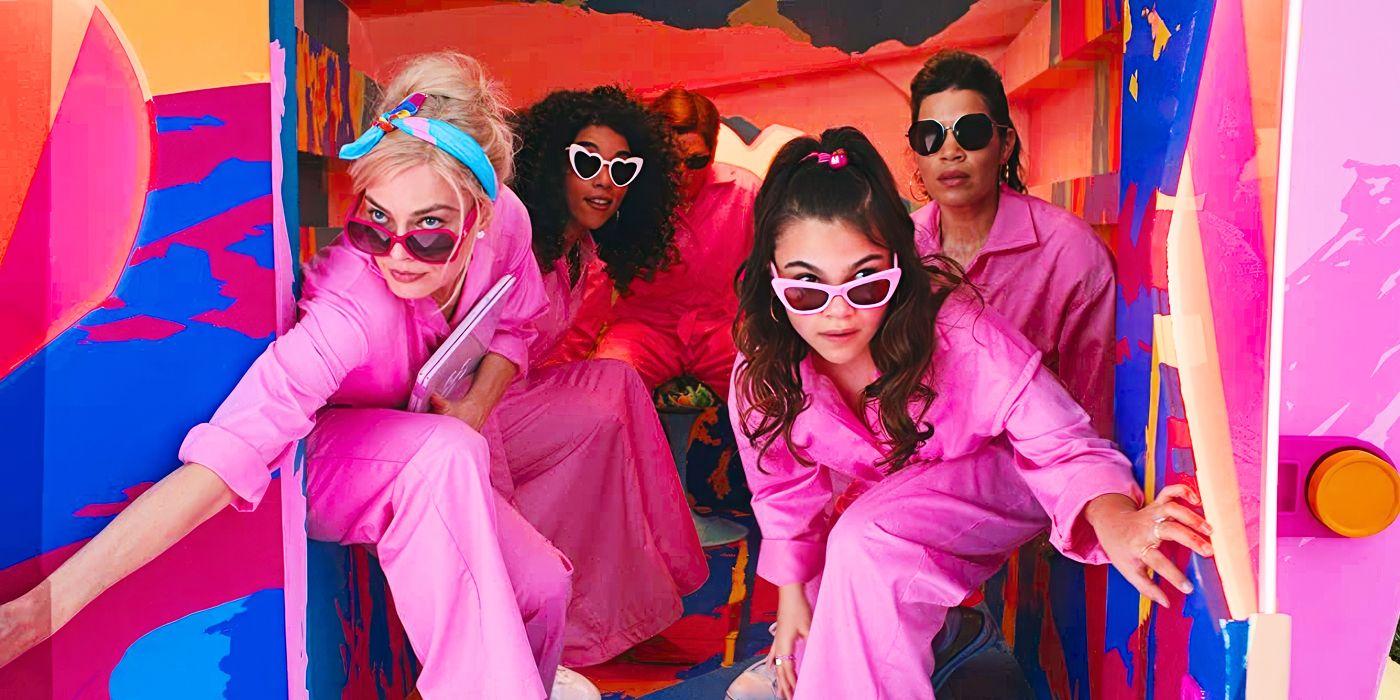 The news that Gerwig would be directing Barbie raised eyebrows among some fans of her previous work, as many had discarded Barbie as something representative of an outdated ideal that enforced and capitalized on gender stereotypes. But still, we were all interested to see Gerwig's take on it. The film's teenage (human) character Sasha (Ariana Greenblatt) voices this perspective in a much different speech than the one later given by her mother Gloria. In meeting Margot Robbie's Stereotypical Barbie for the first time, who expects to be thanked for inspiring generations of young girls, Sasha lays out all the main criticisms women have had of Barbie for decades. She accuses her of promoting unrealistic beauty standards, setting the feminist movement back 50 years, and even going so far as to call her a fascist (a joke Mattel reportedly wasn't too fond of). Gerwig clearly kept in mind the negative baggage tied to Barbie's history in making the film, which has a strong sense of self-awareness, while also honoring creator Ruth Handler's legacy and exploring Barbie in all her contradictions.
While Sasha's speech was part of the film's way of reckoning with Barbie's problematic history, Gloria's monologue represents the heart of Barbie's philosophy. It's not particularly groundbreaking stuff for viewers who have engaged with feminist theory before, but it's a succinct reminder of some of the more surface-level, overtly infuriating parts of living as a woman under the patriarchy. It's meant to educate the Barbies, who are experiencing patriarchy for the first time in their previously utopian Barbieland run by women, on why it's so harmful. Her speech, and the film at large, is a solid, clear-cut "Patriarchy 101" for younger women or anyone beginning to engage in critical feminist thought.
The Mixed Reactions to 'Barbie' Proves Its Point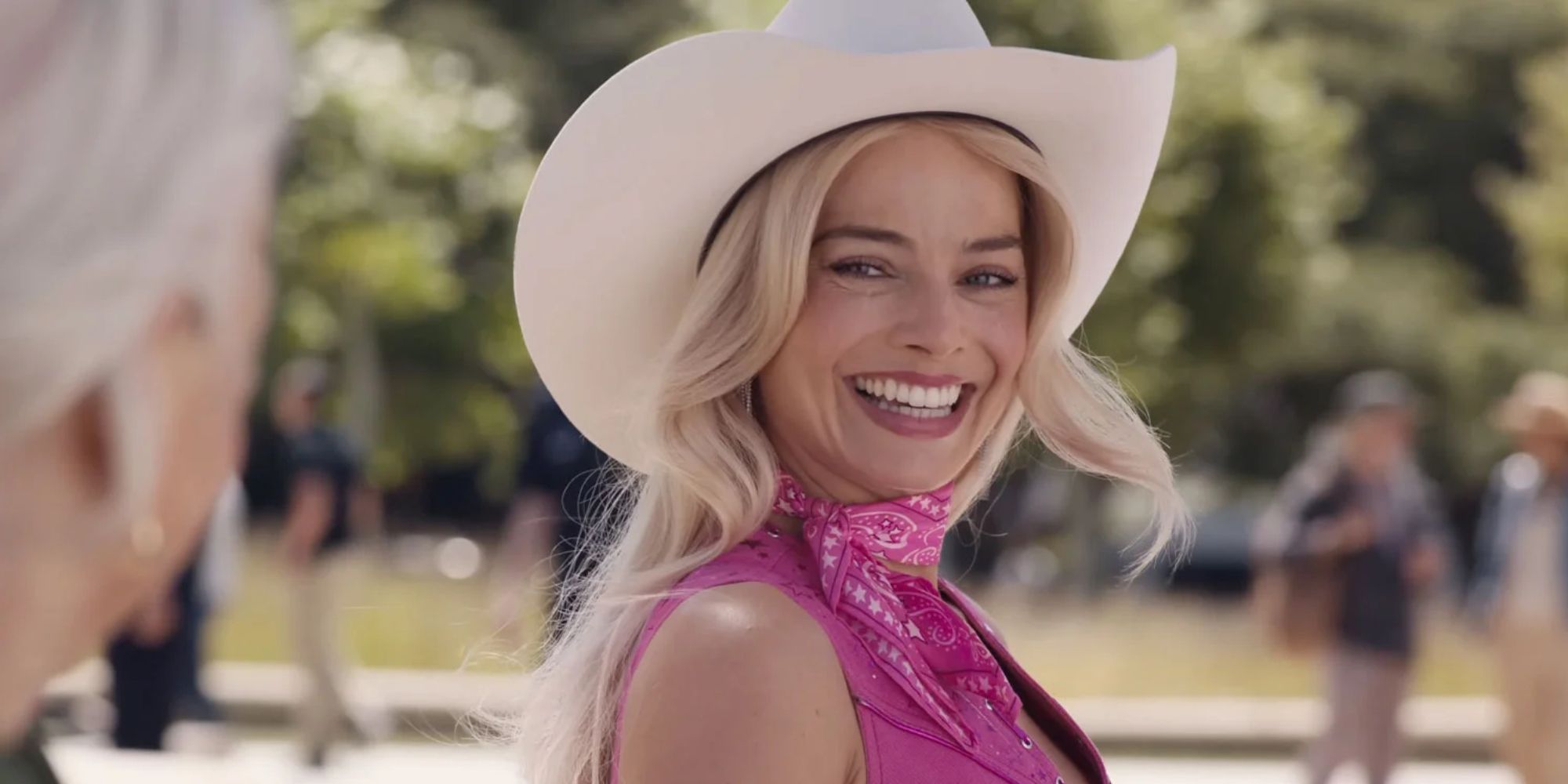 The variety of reactions to the film itself, especially to its satirical exploration of the patriarchy, proves Barbie's point in real time. Conservative reactionaries have unsurprisingly slammed the film for its "wokeness," a term regularly misappropriated for the purpose of tearing apart any piece of media made by or starring women, people of color, or any marginalized group. Conservative commentator Ben Shapiro posted a 43-minute-long tirade against the film, calling it an "angry feminist claptrap that alienates men from women," and setting several Barbie and Ken dolls on fire. Florida congressman Matt Gaetz also found the time to weigh in on the film after attending a premiere with his wife, using it as an excuse to be vocally transphobic while publicly thirsting over Margot Robbie.
With all the backlash the film has received from conservative pundits, someone unfamiliar with Gerwig might enter the theater expecting to see a much different movie than the one described, with some critics on the opposite end of the spectrum voicing their disappointment that the film wasn't feminist enough. Its least generous critics may consider it nothing but an excuse to sell toys, while others see it as even being too kind to men. Regardless, Barbie isn't the radical feminist think piece some critics painted it as and others wanted it to be, but a fun yet introspective portrait of womanhood in all its contradictions.
In true Gerwig fashion, Barbie mourns the loss of innocence that comes with understanding the realities of living in a patriarchal society, but also celebrates relationships between women, particularly that of mother and daughter, which inspired the creation of the doll in the first place. The wide variety of reactions Barbie has inspired proves the film's point that it's impossible to win as a woman in a man's world, but Barbie doesn't resign itself to pessimism, and instead emphasizes the love and joy that permeate the memories involving Barbie dolls for so many.