Apple TV+ has made significant strides in the race of streaming services content by offering a compelling lineup of original content and curating a diverse range of stories across different genres and themes. From Ted Lasso to Servant, the influx of positive reviews for their storytelling, performances, and production values is a much-deserved feat. One other known name that stands alongside those mentioned above is The Morning Show. Ever since it first premiered on Apple TV+, The Morning Show quickly became a fan favorite, and the second most-watched Apple TV+ series after Ted Lasso. The show offers a behind-the-scenes look at the lives of the anchors, producers, and staff of a fictional morning news program called "The Morning Show."
The series explores the aftermath of a scandal that rocks the show when one of its co-anchors, Mitch Kessler (Steve Carell), is fired due to sexual misconduct allegations. This event triggers a chain reaction of events, including Alex Levy (Jennifer Aniston) fighting to retain her job as a top news anchor, and the introduction of an impulsive field reporter, Bradley Jackson (Reese Witherspoon). The Morning Show delves into the power struggles, personal ambitions, and ethical dilemmas faced by the characters as they navigate the world of morning television. It takes viewers on a rollercoaster ride as it tackles various themes, including workplace dynamics, gender politics, media ethics, and the #MeToo movement; offering a nuanced portrayal of the challenges faced by women in the media industry and exploring the complex relationships between the characters as they grapple with their own personal and professional conflicts. Soon after the conclusion of Season 2, Apple TV+ announced the renewal news for Season 3, and with new casting announcements coming in, we can't help but be excited, and here is everything we know about the upcoming Season 3.
Editor's Note: This piece was updated on July 2, 2023.
The Morning Show
Release Date

2019-00-00

Main Genre

Drama

Genres

Drama

Seasons

1
When Is The Morning Show Season 3 Coming Out?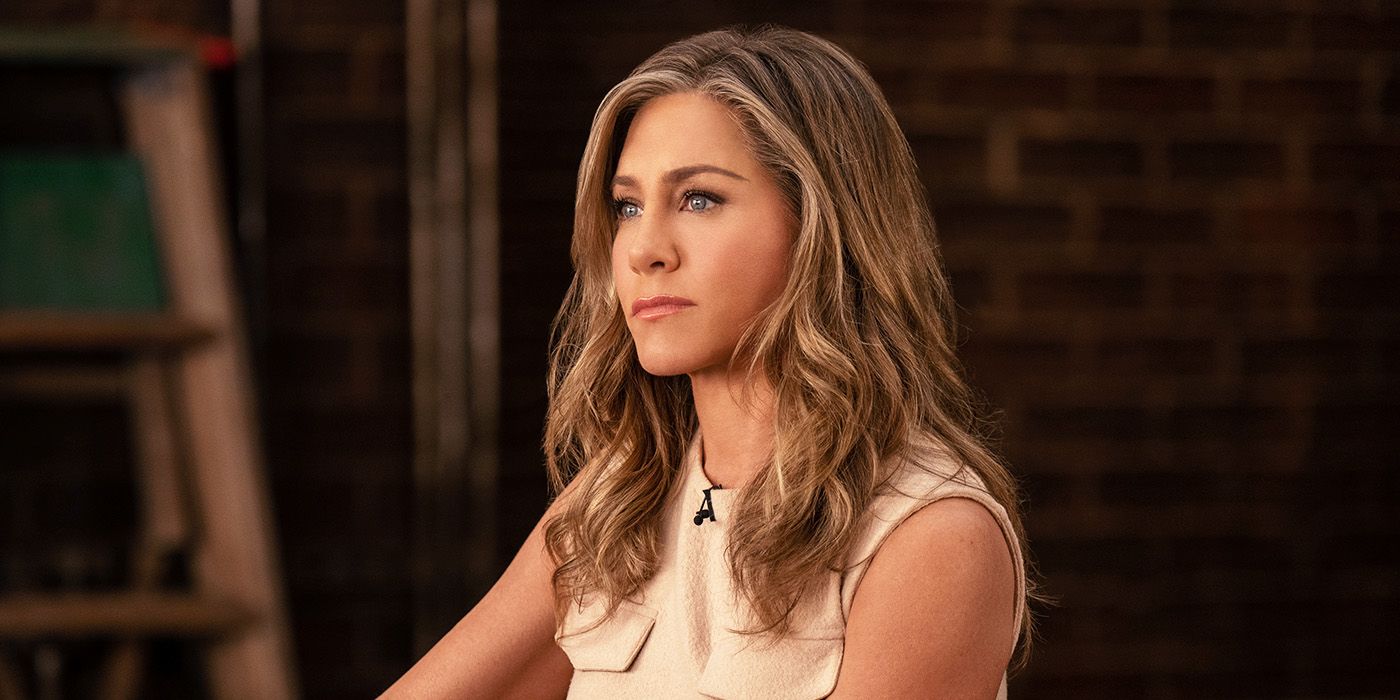 Apple has announced that the two-episode premiere of The Morning Show Season 3 will be available to stream on September 13, 2023, almost two years after the Season 2 finale. Alongside the announcement, Apple also unveiled several images from the new season.
The show's first season premiered in November 2019 followed by Season 2 arriving two years later in September 2021. Three months later, in January 2022, the series' new showrunner Charlotte Stoudt confirmed that The Morning Show will be returning.
In an official statement, Stoudt expressed her excitement about serving as the showrunner for the new season.
"I'm excited to be joining forces with Apple TV Plus and The Morning Show. The cast, led by the phenomenal Jennifer Aniston and Reese Witherspoon, are truly to die for. Kerry, Mimi and Michael, and the teams at Media Res, Hello Sunshine and Echo Films, have created an irresistible world that is equally delicious and provocative."
Matt Cherniss, head of programming for Apple TV+, said in a statement regarding the renewal.
"It has been thrilling to watch The Morning Show go from strength to strength over the past two seasons, exploring topical storylines that have resonated with audiences around the world while also being incredibly addictive and entertaining. We're excited to see where Charlotte takes these extraordinary characters in season three and to watch the magic that Jennifer, Reese and our awe-inspiring cast continue to bring to the captivating world of morning television."
Related:11 Essential Reese Witherspoon Performances, From 'Legally Blonde' to 'Big Little Lies'
Where Can You Watch The Morning Show Season 3?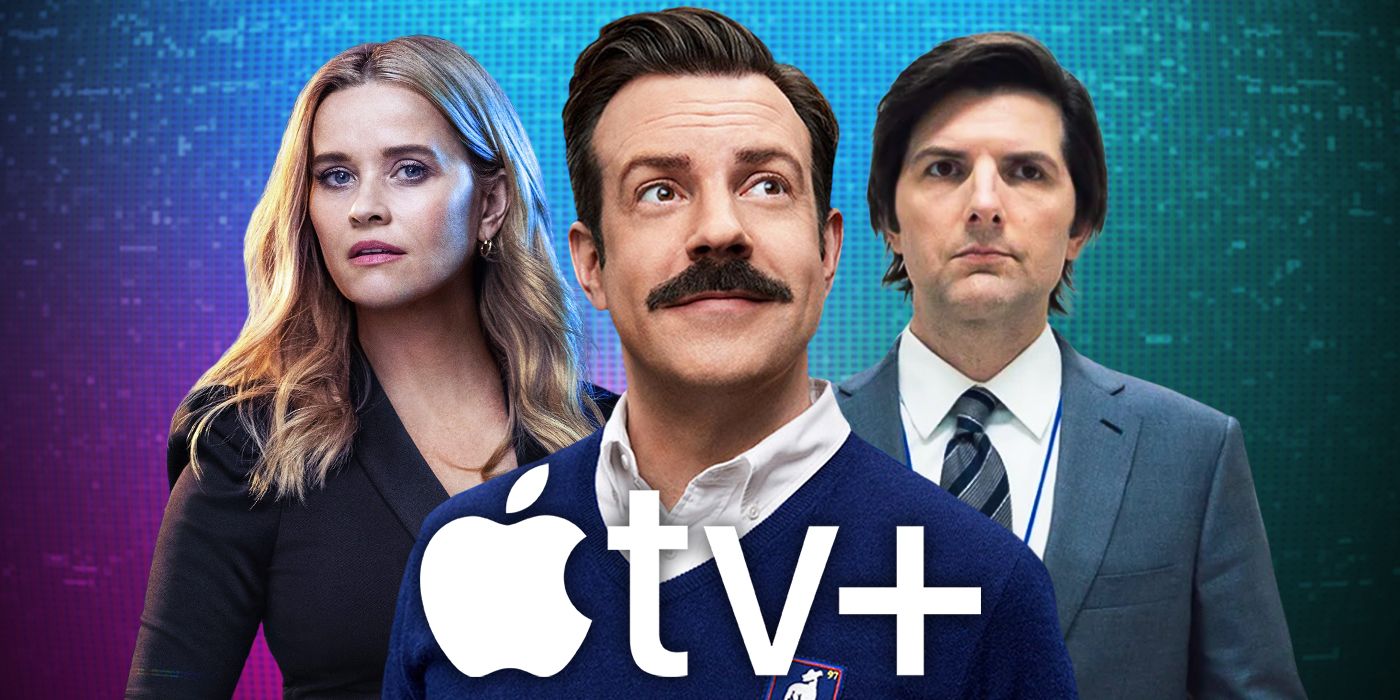 Apple TV+ continues to be the streaming home for The Morning Show, with all seasons available exclusively on the platform. Apple TV+ offers a compelling subscription plan, starting at $6.99 per month, which is considered one of the best deals in the streaming industry. New subscribers are even offered a free seven-day trial before committing to the subscription. Those who opt to continue their membership after the trial period have the option to pay $69.99 annually, saving 15% compared to the monthly plan.
Is There a Trailer for The Morning Show Season 3?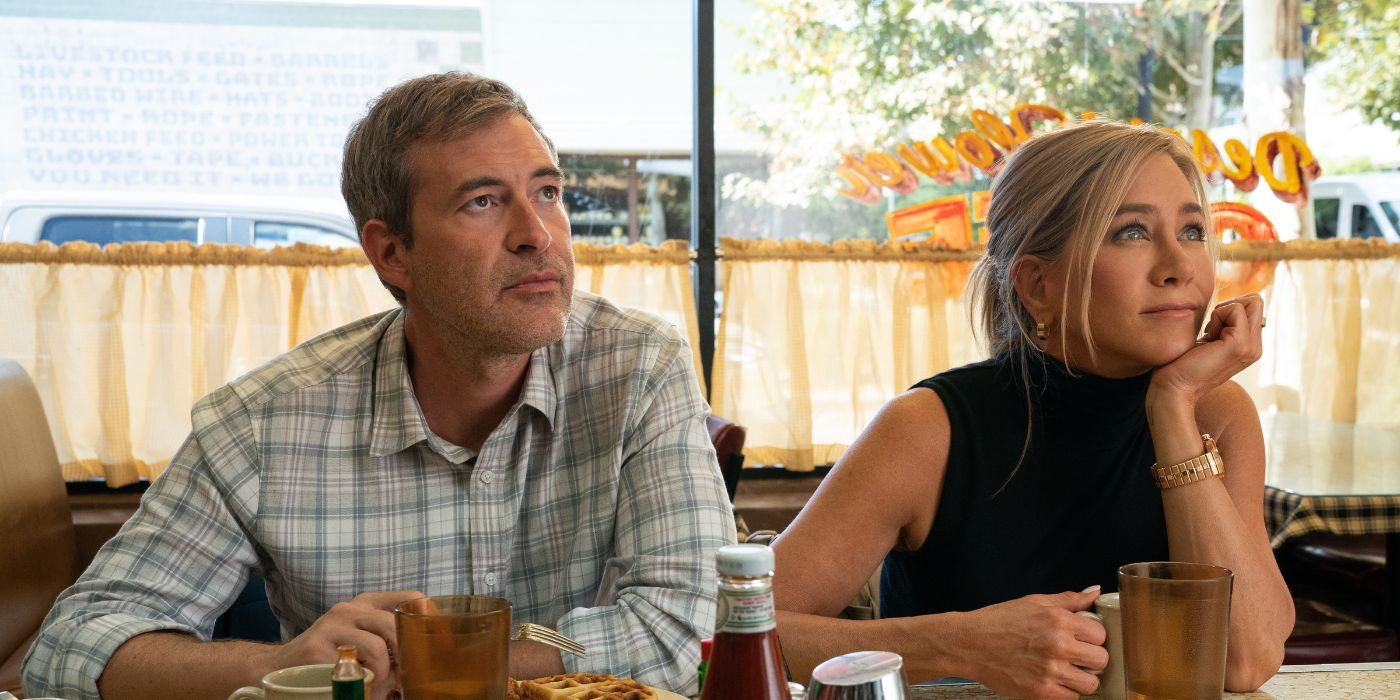 Unfortunately, there hasn't yet been a trailer for Season 3. Given that the show's filming wrapped on February 9, 2023, and a release that is two months away, we can expect a trailer to drop sometime soon. Whenever that happens, we'll keep you updated!
However, we did get our first bit of footage of the new season in a sizzle reel released by Apple TV+ on May 30, which also highlighted new and/or upcoming titles such as the Tom Holland series The Crowded Room and the Brie Larson series Lessons in Chemistry as well as new seasons of The Afterparty and Foundation.
Who Is in the Cast of The Morning Show Season 3?
In the upcoming season, viewers can expect to reunite with a familiar ensemble of talented actors. Alongside Jennifer Aniston and Reese Witherspoon in the role of Alex Levy and Bradley Jackson, the following main cast members will likely make their return: Billy Crudup as Cory Ellison, Mark Duplass as Charlie Black (aka Chip), Nestor Carbonell as Yanko Flores, Karen Pittman as Mia Jordan, Desean Terry as Daniel Henderson, Julianna Margulies as Laura Peterson, Greta Lee as Stella Bak, and Ruairi O'Connor as Ty Fitzgerald.
While the majority of the core cast is expected to reprise their roles, there will also be fresh additions to the morning crew. Apple TV+ has officially announced that Jon Hamm will join the series in the new installment. The Man Men actor will portray a character named Paul Marks who is "a corporate titan who sets his sights on UBA, pulling Cory, Alex, and Bradley into his powerful orbit." The introduction of new characters will most likely bring about an intriguing dynamic to the narrative as the characters' intentions and influences intertwine with the existing cast. Other new cast members on this season of The Morning Show include series regular Nicole Beharie (Miss Juneteenth) as Christina Hunter, a new anchor, and recurring roles from Tig Notaro (Army of the Dead) as Paul Mark's chief of staff Amanda Robinson, Stephen Fry (Wilde) as UBA board member Leonard Cromwell, Natalie Morales (Dead to Me) as Kate Danton, Clive Standen (Vikings) as Andre Ford, Alano Miller (Dexter: New Blood) as Marcus Hunter, and Lindsay Duncan (Birdman (or The Unexpected Virtue of Ignorance)) as Martha Ellison.
One cast member that won't be returning is Steve Carell, whose character, Mitch Kessler, was killed off last season.
Related:'The Morning Show': Showrunner Explains Why They Killed Off a Major Character
What Will The Morning Show Season 3 Be About?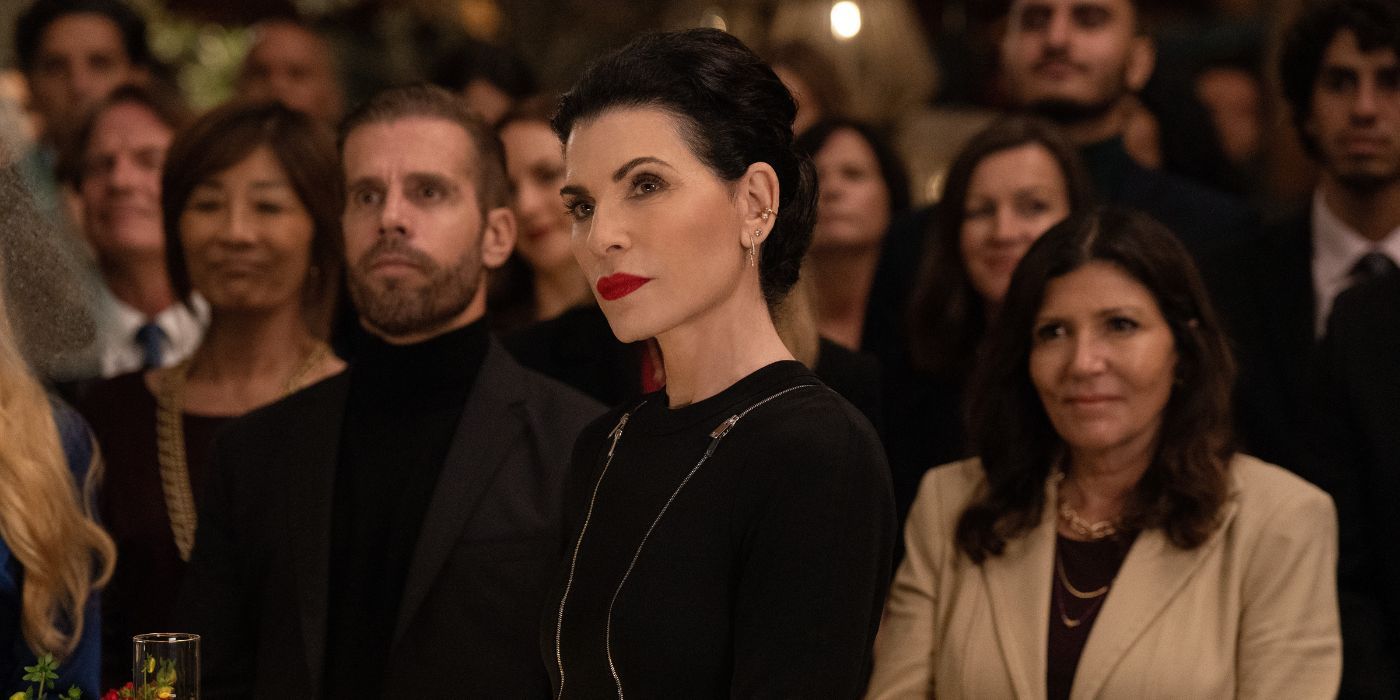 Season 2 of The Morning Show concluded with a series of dramatic events that significantly impacted the characters' lives. From Alex contracting COVID-19 and delivering an on-air rant to Daniel leaving the show and Cory's streaming service launch failing, there were numerous developments. Notably, Cory confessed his love for Bradley, adding further complexity to the storyline. As Season 3 unfolds, viewers can expect to witness Bradley's emotional journey in response to Cory's admission, and the aftermath of Alex's profanity-filled broadcast.
The official synopsis for The Morning Show Season 3 via Apple reads:
This season, the future of the network is thrown into question and loyalties are pushed to the brink when a tech titan takes an interest in UBA. Unexpected alliances form, private truths are weaponized and everyone is forced to confront their core values both in and out of the newsroom.
Kerry Ehrin, who served as the showrunner for previous seasons, and has transitioned into a consulting role for Season 3 had previously provided some hints about what viewers might expect. In an interview with The Hollywood Reporter, Ehrin suggested the possibility of a time jump between Seasons 2 and 3 instead of directly picking up where the story left off.
Ehrin expressed her lack of interest in exploring the COVID-19 pandemic, which concluded Season 2. She mentioned the potential for a leap into a later time, stating,
"You could (jump into the future)."
This approach would allow the narrative to move beyond the immediate aftermath of the previous season. Ehrin acknowledged the flexibility of the show's unique universe, emphasizing that it can be situated in any period. She specifically mentioned wanting to delve deeper into the journeys of Bradley and Laura; additionally, hinting at the potentially expanded role of Paola Lambruschini, portrayed by Valeria Golino. Paola played a significant part in the narrative as the woman who interviewed Mitch before his death and brought crucial footage to America. Ehrin's mention suggests that viewers can anticipate more involvement and development of Paola's character in the upcoming season.
In an interview with Collider's Steve Weintraub for her most recent movie, Murder Mystery 2, Aniston hinted at what we can expect from the new season.
"Nothing's funny about Morning Show. I'm kidding. There's a lot of romance this year, and (there are) a lot of secrets that will be revealed."
In another interview, Aniston also hinted at Alex's journey in Season 3:
"I think it's time to see Alex find some love and some passion. She could put the controls down and go into the vulnerability of opening up her heart, which I don't think she's ever really quite done."
Aniston also hinted that the new season might also dip even deeper into Alex's personal life, before her days on the show:
"What are those parents like? What did they do? What was her life 20 years ago like? How does someone become this motivated person that wants to be relevant at all costs? I'd like to see some history."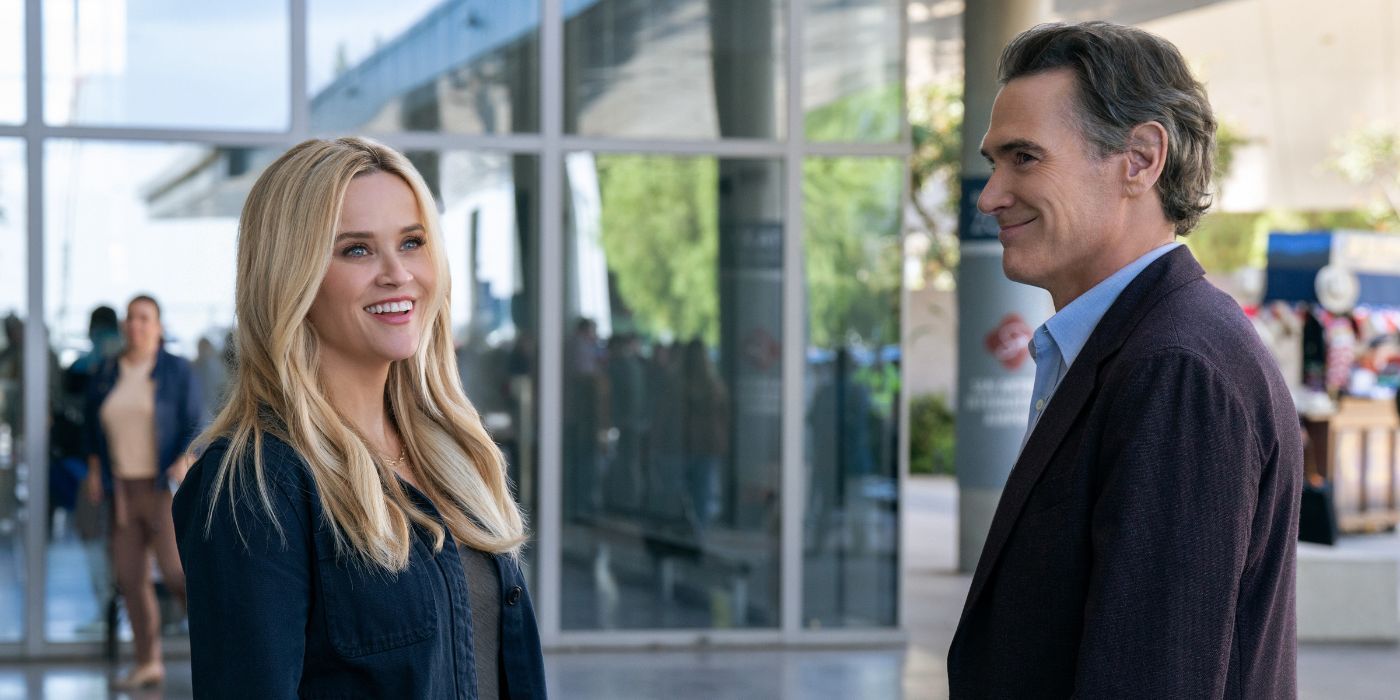 While promoting her film Your Place or Mine, Witherspoon teased Bradley's interesting new dynamic with Cory.
"I think they have a certain trust. I think some things might have happened. I almost don't know too, I always ask the writer, 'Has something happened (between them)?' and she's like, 'Hmmm something might have happened.'"
Who Is Making The Morning Show Season 3?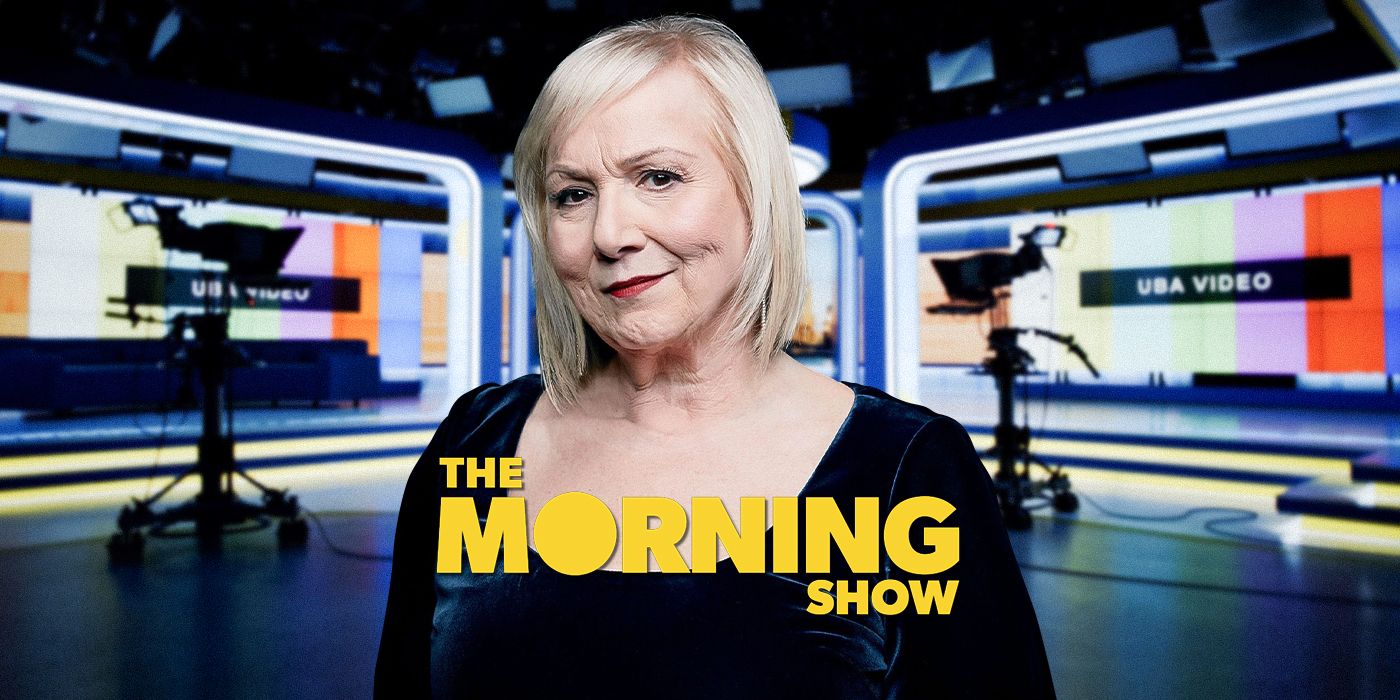 Reese Witherspoon and Jennifer Aniston serve as executive producers much like the earlier seasons, while Mimi Leder takes on the role of director and executive producer. Overseeing the show's creative direction as the showrunner and executive producer is Charlotte Stoudt. The production of The Morning Show is a collaborative effort between Media Res, Hello Sunshine, and Echo Films, with Kerry Ehrin, Michael Ellenberg, Kristin Hahn, and Lauren Neustadter also serving as executive producers.
Is The Morning Show Season 3 Still Filming?
No, the filming for Season 3 started in August 2022 and concluded on February 9, as confirmed by Jennifer Aniston and Mark Duplass through their Instagram posts. However, post-production work is likely underway, requiring some additional time for editing and final touches.
How Many Episodes Will The Morning Show Season 3 Be?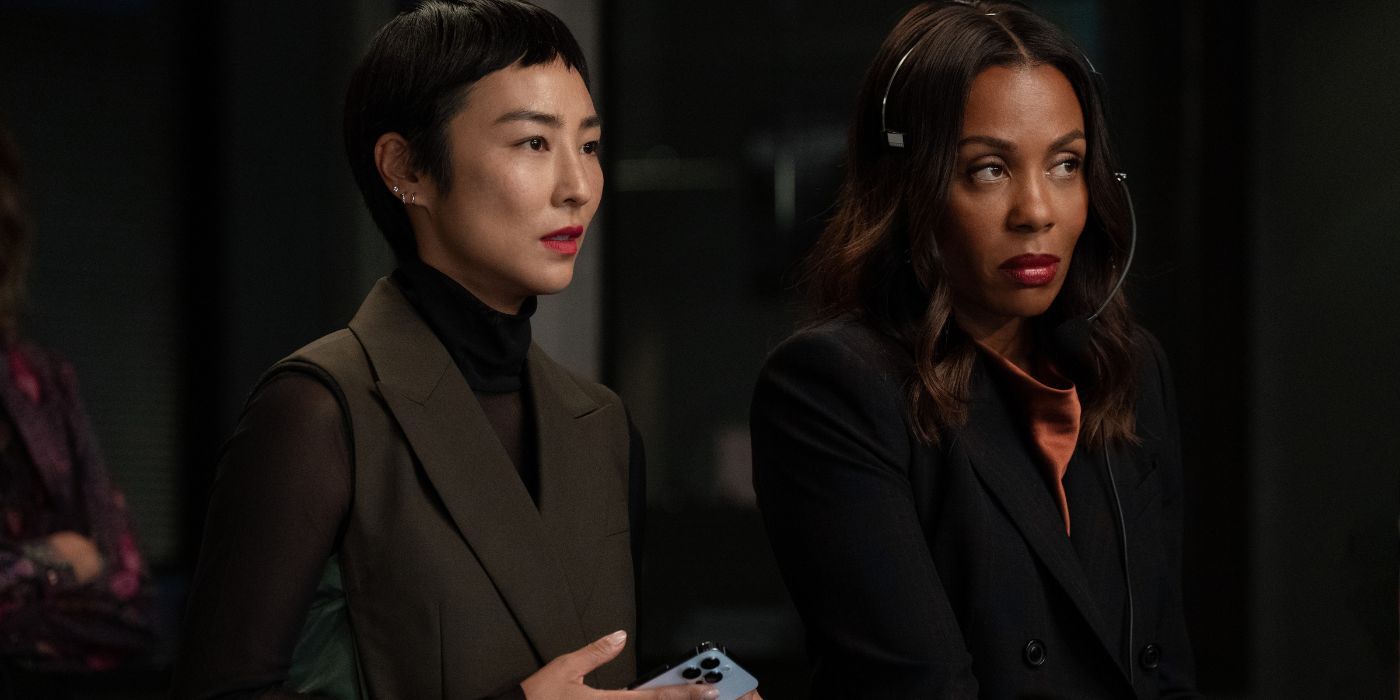 Since the filming for Season 3 wrapped up a few months ago, there is not much information on the number of episodes but if we are to go by the pattern of the earlier seasons, we can expect Season 3 to also follow the ten-episode format, with each episode releasing weekly on Apple TV+.
Is The Morning Show Coming Back for Season 4?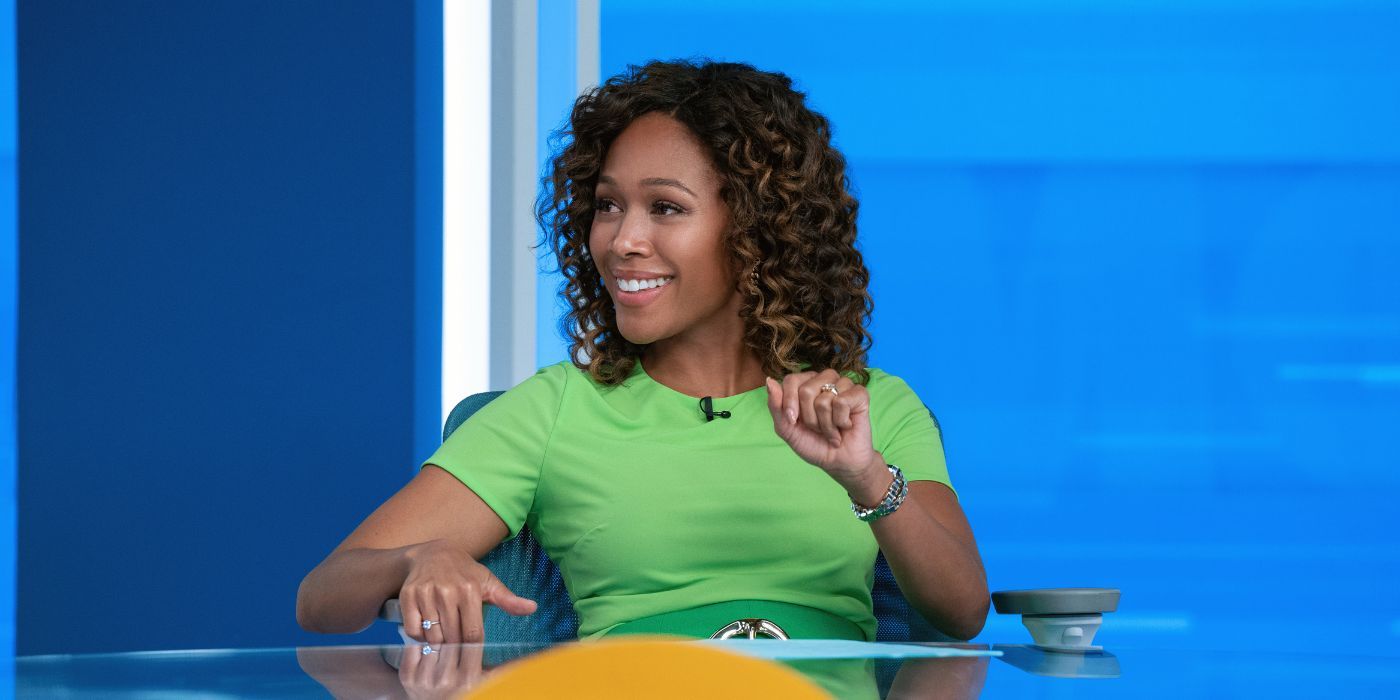 Yes. Apple TV+ has already given the green light for a fourth season of The Morning Show, even before the third season has premiered, showing their confidence in the show's success. But scheduling Season 4 may present some difficulties with concerns regarding the contracts of Jennifer Aniston and Reese Witherspoon, as their agreements were set to conclude at the end of Season 3. Regardless, discussions are underway, and it is anticipated that both actresses will likely sign new contracts, potentially encompassing an option for Season 5. These negotiations demonstrate the intention to keep the show's core cast intact and pave the way for future seasons of this compelling series.