Editor's note: The following contains spoilers for The Dragon Prince Season 5The Dragon Prince Season 5 picks up immediately following the events of Season 4 and wastes no time in continuing the race to find Aaravos (Erik Dellums), each team growing more desperate. As Viren's (Jason Simpson) month-long resurrection reaches an end, Claudia (Racquel Belmonte) pushes herself. Meanwhile, Ezran (Sasha Rojen), Callum (Jack De Sena), Rayla (Paula Burrows), Soren (Jesse Inocalla), and Zym try to find Aaravos before he is released into the world. The new season takes a big step in the story, concluding the competition of locating Aaravos, but the final episode covers a lot of ground, ultimately leaving the heroes in a happy place, though there are lingering threats.
Beyond the main characters, The Dragon Prince has given increasing focus to the Sunfire Elves and the Dragon Queen Zubeia (Nicole Oliver), each facing their own issues throughout the season and in the finale. Their endings are less hopeful than the experiences of Ezran and his friends, with Zubeia suffering from a bite wound and many Sunfire Elves betraying Queen Janai (Rena Anakwe) in support of her brother Prince Karim (Luc Roderique). As these storylines are left open-ended, they will provide plenty of fuel going into the next season.
RELATED: How 'The Dragon Prince' Switched Up the Classic Redemption Arc With Soren
The Heroes Find Aaravos in 'The Dragon Prince' Season 5 Finale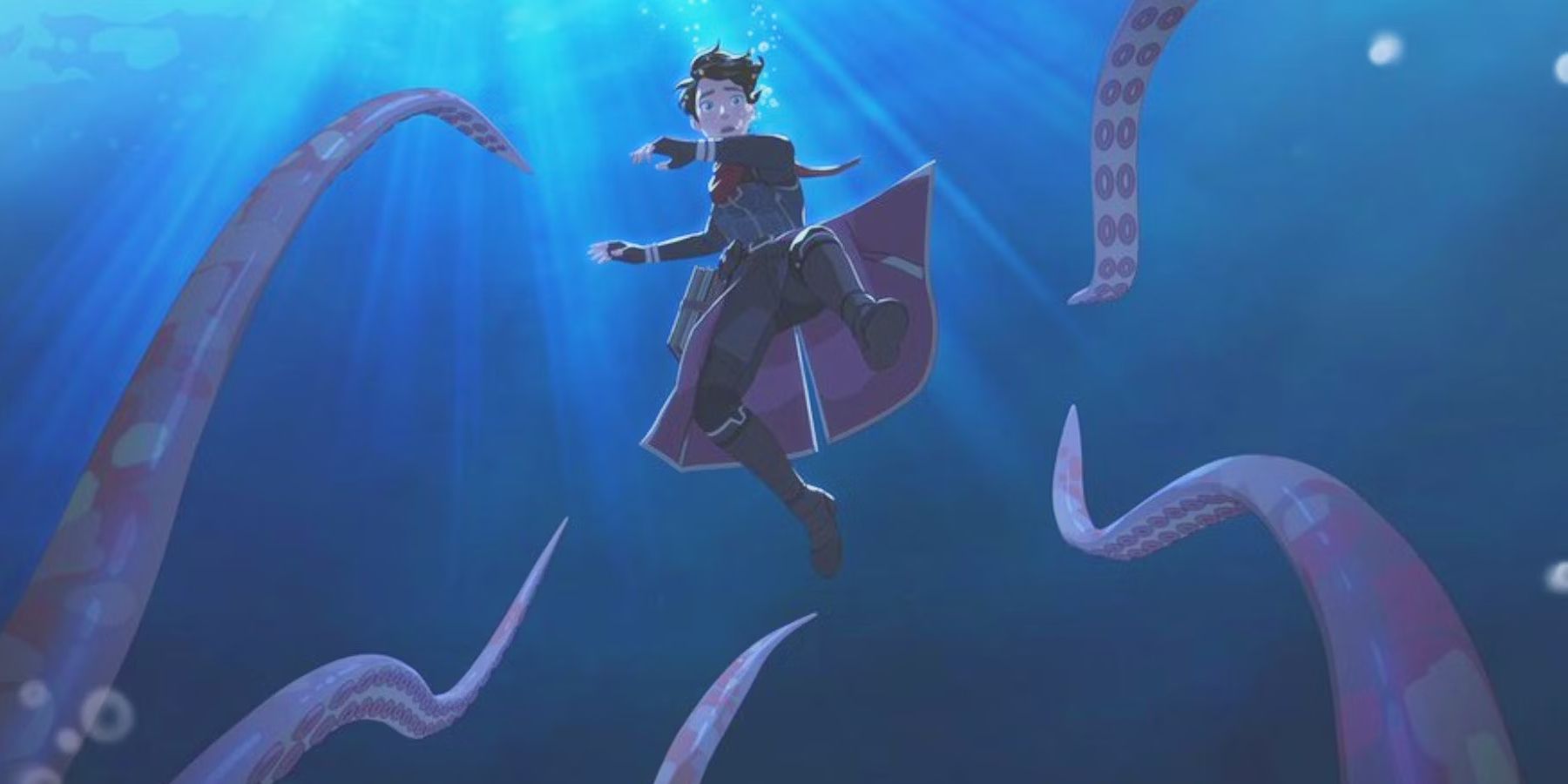 The goal for both Season 4 and Season 5 of The Dragon Prince has been to find Aaravos. While Claudia, Viren, and Terry (Benjamin Callins) want to release the Startouch Elf in exchange for Viren's life, the heroes want to prevent the destruction the ancient enemy will undoubtedly cause. The problem for both groups is that Aaravos' prison is well hidden, and the information is divided among the Archdragons. With the map stolen from Rex Igneous (Ben Cotton), Claudia's team has a clear goal, though they are impeded by Viren's health. Meanwhile, Ezran uses his friendship with Zubeia to get information from the other dragons about Aaravos' prison. Both groups arrive at the prison at the same time, though Ezran and company are more prepared, knowing the prison is underwater. With Callum's new understanding of the ocean primal source, he draws ruins for them to breathe underwater, but Rayla's fears stop her from coming. She remains in the boat with Soren watching their many creatures, while Callum and Ezran dive beneath the surface to stop Claudia.
Claudia whips up a potion that gives her tentacles and allows her to breathe underwater, where she runs into Callum and Ezran. She justifies her actions by claiming to protect her father, but the brothers don't buy it. Claudia cannot recognize the prison, but Ezran can due to his research. She threatens to squeeze it out of him. But Rayla conquers her fear, showing up to protect Ezran. Claudia momentarily captures Rayla, but she frees herself by cutting off Claudia's tentacle holding her, and Callum steals the potion, forcing an injured Claudia to return to the surface. This allows the heroes to win, taking the magical (and apparently fairly small) prison with them. But Aaravos is inside and still dangerous. With Claudia still their enemy, perhaps now more than ever, the heroes need a plan to protect it or, as Callum suggests, kill Aaravos.
Viren Turns Down Aaravos' Offer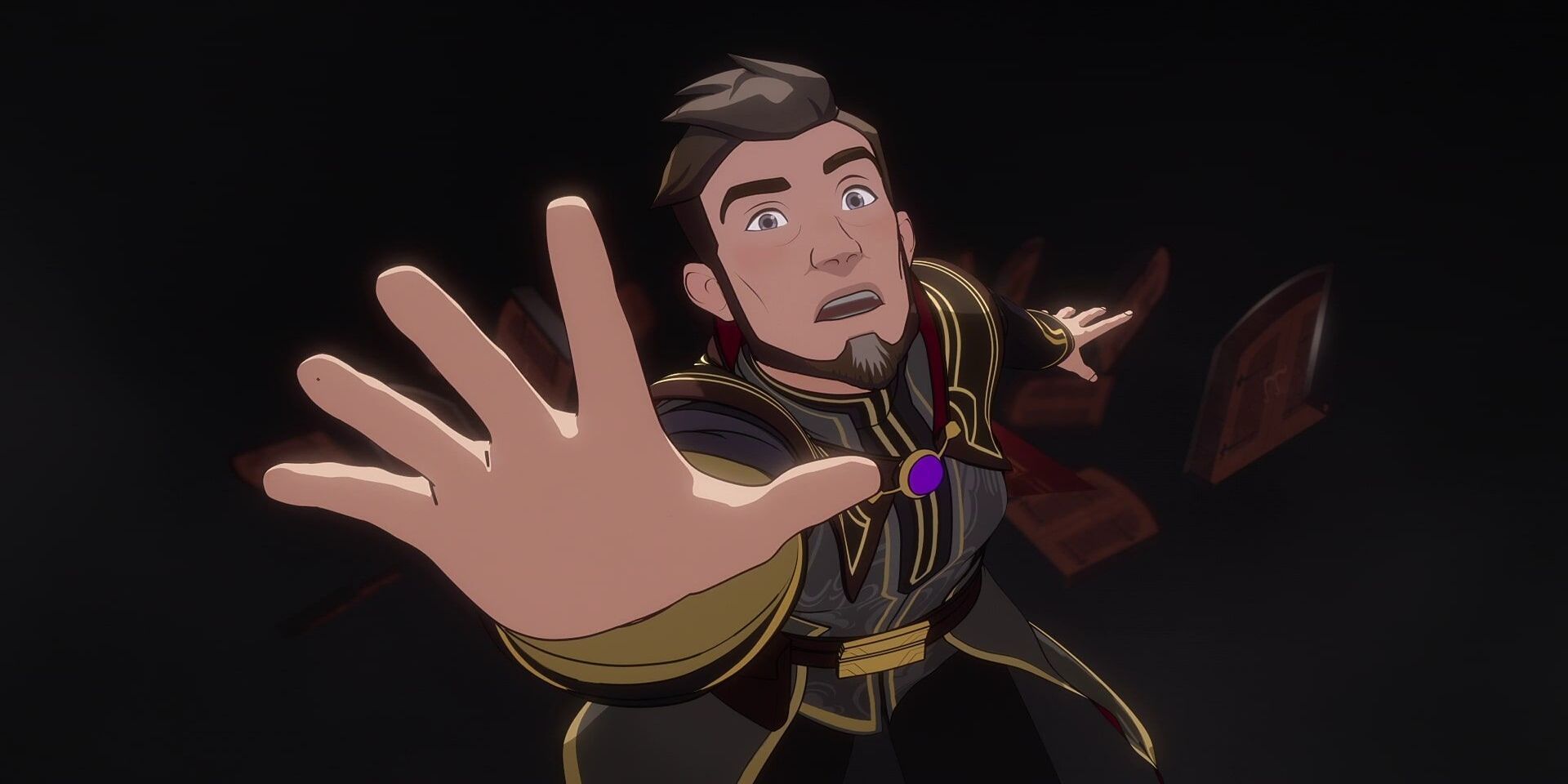 As the others fight for control of Aaravos' prison, Aaravos communicates with Viren. When Viren was resurrected in Season 4, Claudia made it clear that the spell would only last thirty days, and with that deadline drawing near, Viren's second chance at life is expiring unless Aaravos shows him the answer. Luckily, Aaravos isn't vague about what needs to be done, but the price is high. To save himself, Viren needs to spill the blood of his child. But Viren, who is determined to protect his family at any cost, is horrified by the suggestion. Yet, as ever, Aaravos has a plan. He says that neither of Viren's human children needs to die, and he can instead kill the creature Claudia named Sir Sparklepuff, who is somehow Aaravos' and Viren's child.
Even with the seemingly miraculous answer, Viren refuses, claiming that dark magic has led him down a dangerous path, and he took Claudia in the same direction. Despite Aaravos' warning and his impending death, Viren rejects the opportunity, choosing death instead. As Viren comes to terms with his fate, he could change his mind, but the show certainly makes it seem like Viren will be dead for Season 6, though how Claudia will respond is still unclear.
The Dragon Queen Finds a Mysterious Rescuer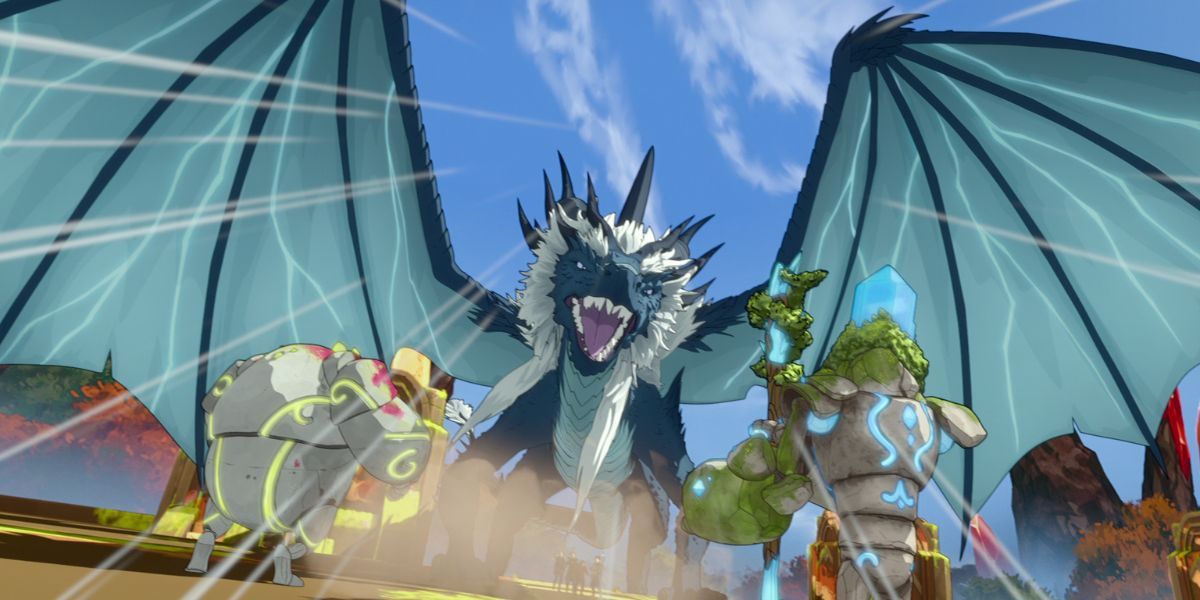 After saving Callum and Rayla from the magically transformed creatures in Lux Aurea, Zubeia was infected by a bite that threatens to turn her into a monster. She briefly considers letting go but decides to fight for Zym's sake. Just as she is about to succumb to the injury, a new face arrives. The Mushroom Mage (Anand Rajaram) appears, singing a song as he casts a spell on Zubeia, and her injuries begin to heal. What he can do is still unknown, but several other creatures are affected by the same affliction and need saving. Zubeia's healing is a win for the heroes, who have relied on her protection since they became friends. As the ruler of the dragons, she is a powerful ally and likely integral to keeping Aaravos in captivity.
The Division of the Sunfire Elves Worsens in 'The Dragon Prince' Season 5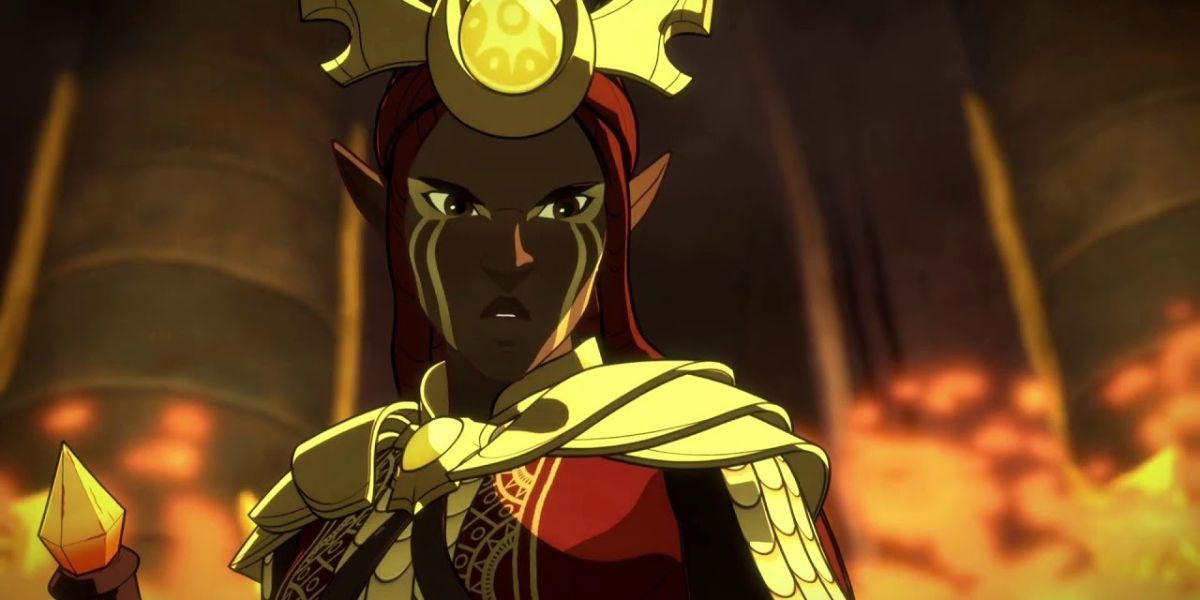 The Sunfire Elves faced a lot of unrest after the destruction of their home, yet Queen Janai worked with humans to make a new place for her people. Even so, many were not satisfied, including her own brother. Outlawed for trying to overthrow Janai, Prince Karim is still a threat. After sending a thief for the Sun Seed, Karim's lover, Miyana (Cecilly Day), steals the seed and convinces most Sunfire Elves to leave Janai and support Karim. The betrayal of her people leaves Janai in a difficult position. She also struggles with nightmares of Aaravos, who claims to have swallowed her grandmother. Though Janai has been removed from the story's main plot, it seems her family has a history with Aaravos that will become more important moving forward. Whatever the case, Janai ends the season at a personal low and with two different enemies threatening her.
The Big Picture
The Dragon Prince Season 5 concludes the search for Aaravos and leaves the heroes in a happy place, but lingering threats remain. Claudia is left injured after having failed to capture the prison before Ezran and his team.
The Sunfire Elves and Dragon Queen Zubeia face their own challenges, with Zubeia suffering from a bite wound and many Elves betraying Queen Janai.
Viren refuses Aaravos' offer to save himself, choosing death instead, while the Dragon Queen is saved by a mysterious rescuer and the division among the Sunfire Elves worsens.
The Dragon Prince Seasons 1-5 are available to stream on Netflix.