The Big Picture
The Napoleon Dynamite animated series continued the story of the original film, taking place between the ending and the after-credits scene. It stayed true to the world of the film, with familiar characters and expanded elements.
The series developed its own identity and was deemed "far funnier" than other animated sitcoms at the time, despite relying on familiar jokes. It explored new dynamics between the characters and featured notable guest stars.
Unfortunately, the animated series was canceled after only six episodes, losing its audience over time. However, there is still speculation about a possible sequel in the future.
In the early 2000s, an independent comedy set in middle-of-nowhere Idaho swept the world by storm. Written by husband and wife filmmakers Jared and Jerusha Hess and directed by the former, Napoleon Dynamite debuted at Sundance Film Festival in 2004. The film was loosely based on a short that Jared Hess made while attending college and quickly became a cult classic, grossing over $40 million on a $400,000 budget. Preston, Idaho, the famed Napoleon Dynamite town, is still a regular pilgrimage for fans of the feature film, which inspired a wave of quirky comedies during the early 2000s, though there was never a sequel. At least, not in the traditional sense.
Rather than produce a live-action continuation of Napoleon Dynamite, the Hesses partnered with longtime The Simpsons writer and showrunner Mike Scully in 2010 to develop an animated series based on the feature film. "It's not easy transitioning from live action film to animation," Scully told Flickering Myth in 2012, "but Napoleon Dynamite felt like the kind of movie that could do it." Hoping to capitalize on the resurgence of the new wave of adult animated content being produced at the time (such as Bob's Burgers), the series aired as part of Fox's "Animation Domination" lineup during the 2011-12 winter season alongside shows like Family Guy, The Cleveland Show, and American Dad!
RELATED: Creators Jared and Jerusha Hess Talk NAPOLEON DYNAMITE Animated Series and AUSTENLAND
But what made the Napoleon Dynamite cartoon especially notable is that almost the entire original cast returned to reprise their roles from the film. Jon Heder, Tina Majorino, Efren Ramirez, Aaron Ruell, and Jon Gries delight as always, acting as if they'd never stepped away from their characters in the first place. Their character interactions and chemistry flows as it always has, giving this series an edge early on. Additionally, Sandy Martin returned as Grandma Carlinda Dynamite, who is now a much bigger part of the story, and Diedrich Bader reprises his role as Rex, Preston's beloved "Rex-Kwan-Do" instructor.
'Napoleon Dynamite' Continues Where The Movie Left Off (Sort Of)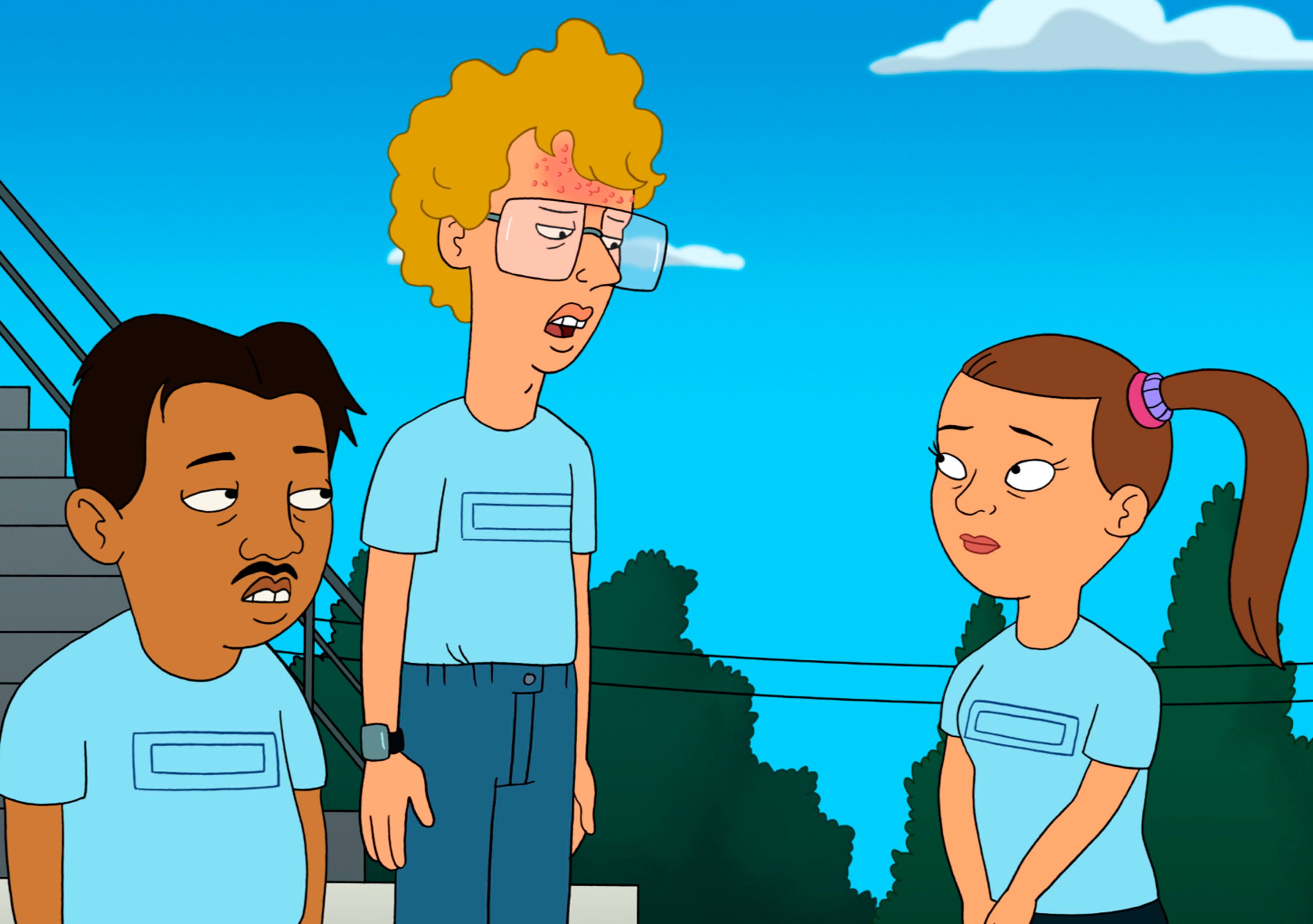 Though the series aired nearly a decade after the film was released, it actually takes place sometime between the ending and the after-credits scene where Kip and LaFawnduh (Shondrella Avery) get married (if you haven't seen it, it's a trip). Set in a reality adjacent to the film, the Napoleon Dynamite cartoon continues Napoleon's everyday life, balancing stories between his home life with Kip, Grandma, and Uncle Rico, and his time at Preston Senior High with Pedro and Deb. In many ways, the animated series isn't much different from the movie. Well, except for the extra outlandish moments that remind you that you're watching a cartoon.
But, for the most part, the series stays true to the world of the feature film. Napoleon is still committed to the FFA, Kip still dates online, Rico continues to live in his van, and Pedro remains student body president. Additionally, characters like Don (now voiced by Jared Hess) and Summer (still played by Haylie Duff) fill out the world, now populated by a host of both new and familiar characters. But beyond just characters, the series continues to expand on elements set up during or introduced in the original film.
Between the existence of ligers (the magical lion/tiger hybrid that Napoleon is obsessed with) and the obvious difference between social classes, the animated series, in many respects, feels like a real extension of the movie. It builds the world of Napoleon Dynamite into something bigger, stranger, and a little more outlandish. Cartoonish additions include the annual bed races (which is actually a part of Preston living), the underground "rage cage" Thundercone, and the match-making Scantronica 3000. These additions feel more like expansions to the world rather than gross exaggerations, even if they feel more at home here in the cartoon than they might've in the film. No doubt, animation was certainly the right medium for Napoleon Dynamite​​​​​.
The Series Began To Take On A Life Of Its Own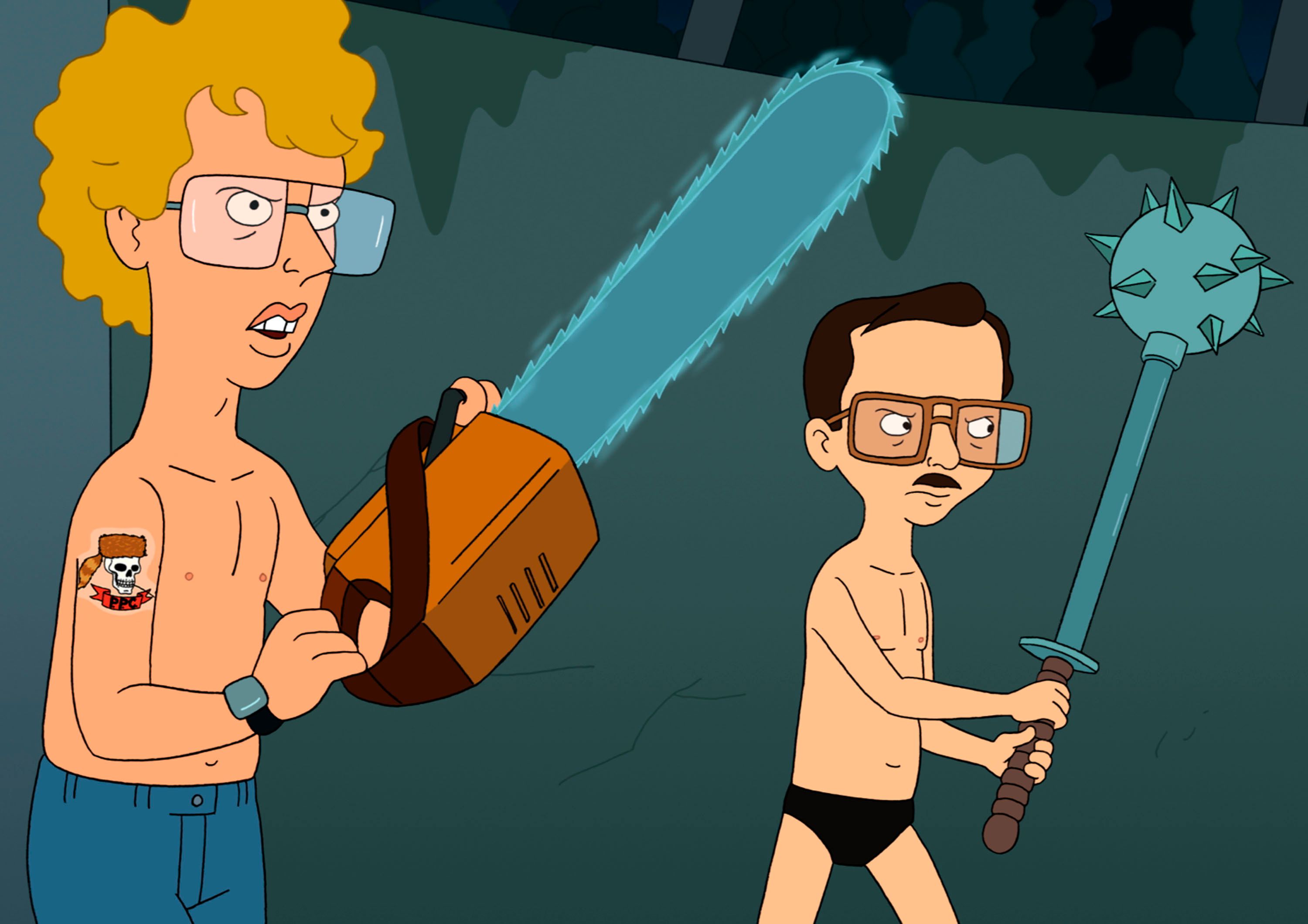 Though the animated series often fell into the trap of elaborating on the same jokes made in the movie (be it Napoleon's dancing skills, recurring catchphrases, or general over-reliance on familiar material), it didn't take long for Napoleon Dynamite to start developing into something noteworthy on its own. In fact, some critics even deemed the series "far funnier" than its contemporaries, such as Bob's Burgers, which was still just crawling back then (and a long way from the long-running series it is today).
As audiences got reacquainted with the cast, the cartoon sitcom messed around with all the familiar dynamics. "Pedro vs. Deb" forced the two former friends to work through their differences (and for Napoleon to take some agency and do something about it), while "Scantronica Love" pushed our titular hero into admitting that he has some sort of romantic interest in Deb. Other episodes such as "Thundercone" test the brotherly bond between Napoleon and Kip, while "FFA" does the same thing for Napoleon's friendship with Pedro.
The animated sitcom wasn't a stranger to notable guest stars either. Amy Poehler took a turn as Kip's new love interest Misty during "Thundercone," which caused some conflict between the Dynamite brothers. Another foil, former FFA champion Filson, was voiced by none other than Sam Rockwell, a master actor in every medium. Others such as Jennifer Coolidge, Lauren Tom, Tara Strong, and Jemaine Clement all lent their vocal talents to the series, but even a variety of guest stars wasn't enough to keep Napoleon and his friends on the air.
'Napoleon Dynamite' Was Canceled After Six Episodes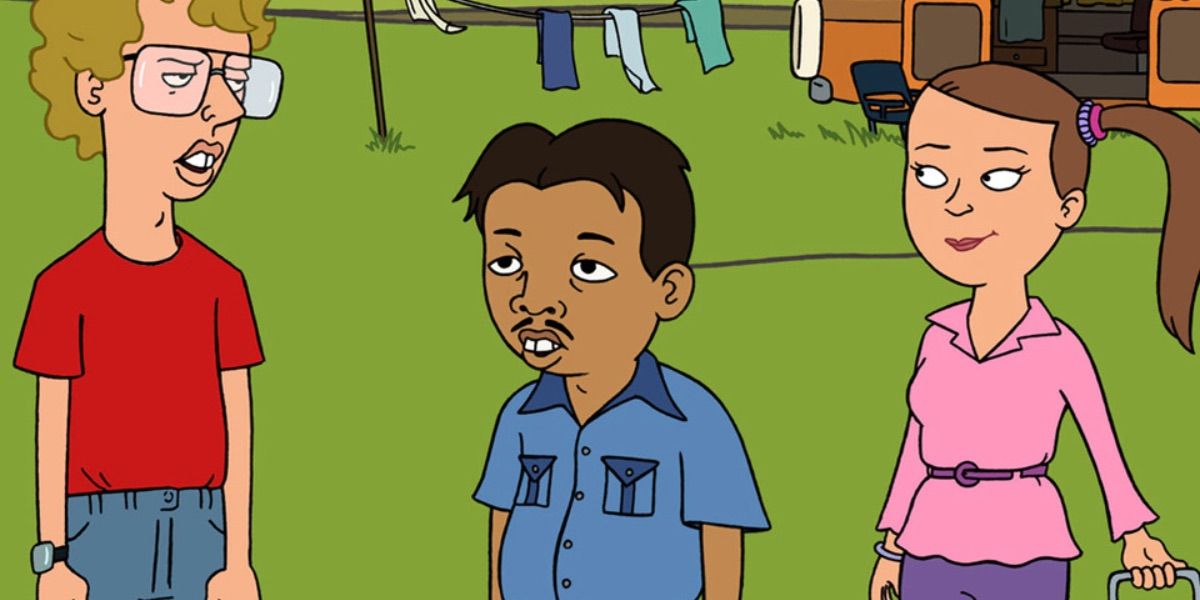 Unfortunately, the reunion between the Napoleon Dynamite cast was extremely short-lived. After only airing six episodes (all of which were aired out of production order), Fox unceremoniously axed the revival series that May, only two months after the final episode aired in March. As it turns out, there were to be no more adventures for Napoleon, Pedro, Kip, Deb, and the crew, and any further plans to continue the story were brought to an abrupt close. Not even Uncle Rico could weasel his way out of this one. Admittedly, the series received fairly mixed reviews upon its release, and while some enjoyed the animated continuation, others considered it a vast departure from what made the movie great.
Despite this, Fox boasted that the series ranked sixth in entertainment programs among teenagers (likely those who grew up watching the original flick), which made it all the stranger that they canceled it after half a season, opting to focus on making another season of Bob's Burgers instead. It makes sense though as the network had already produced a season of the animated sitcom, and given how it turned out (The Bob's Burgers Movie was released in 2022, to high acclaim), it was clearly the right call. Alongside Napoleon's animated misadventures, Fox also canceled Jonah Hill's Allen Gregory, which only ran for seven episodes itself.
Though Napoleon Dynamite premiered with decent ratings, it gradually lost its audience as the weeks passed by, justifying its ultimate cancelation. Maybe the world just wasn't ready for more Napoleon Dynamite, or maybe the original movie was more than enough. Nevertheless, Fox's massive restructuring of their adult animation at the time had something to do with it, it's just too bad that the Dynamite family were the ones to get axed.
The Death and Return of Animation Domination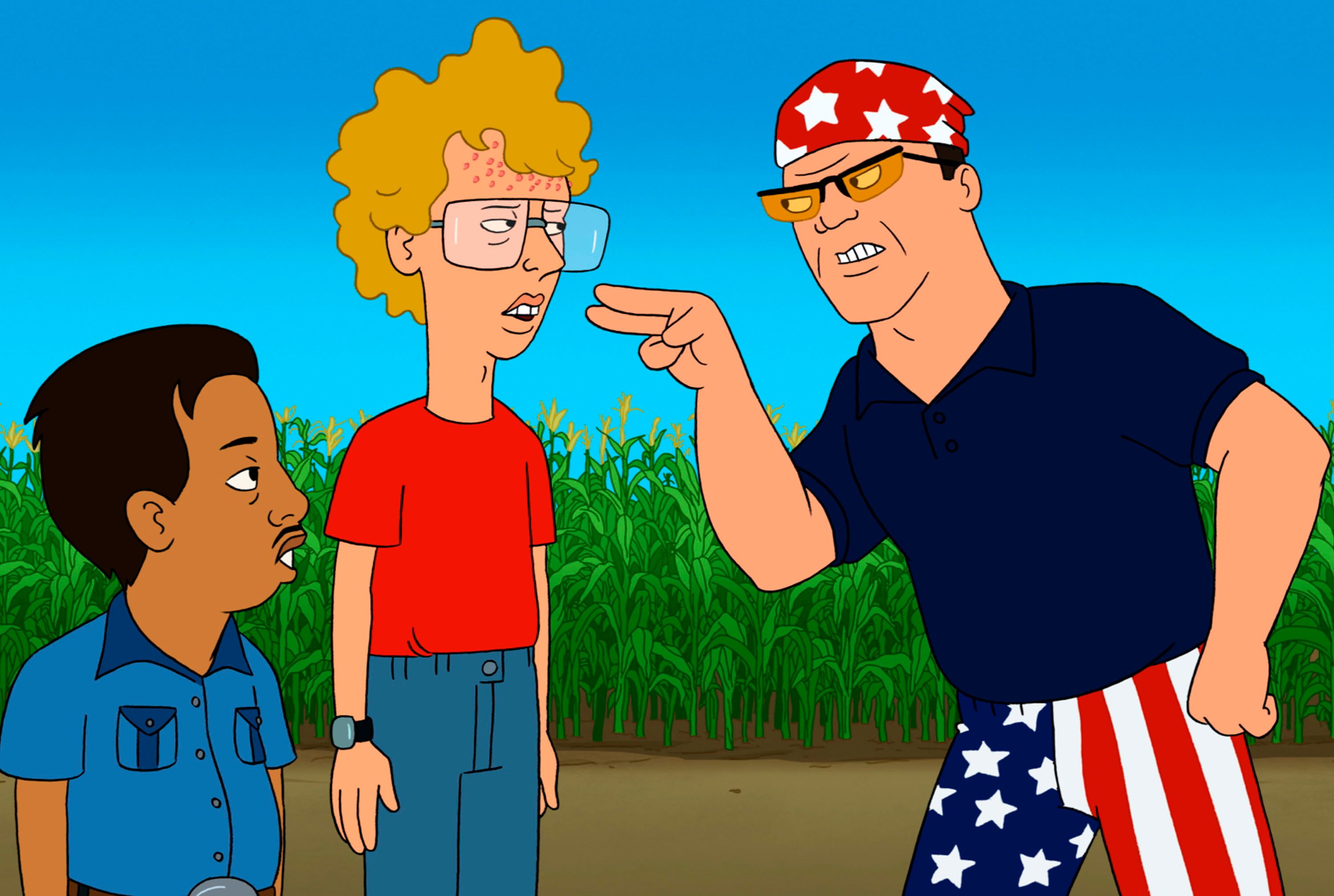 Fox's popular Animation Domination block only ran two more seasons before being canceled itself. Though many of the shows such as The Simpsons, Bob's Burgers, and Family Guy remained on air, Fox opted to restructure their comedy routine to include live-action shows as well, namely Brooklyn Nine-Nine, The Last Man on Earth, and John Mulaney's short-lived self-titled sitcom Mulaney. From 2014 to 2017, this new Sunday night block, called "Sunday Funday," aired a mix of adult animated content with live-action sitcoms.
But by 2018, Sunday Funday was reworked into "Fox Sunday Night," this time without live-action shows like Brooklyn Nine-Nine (which had returned to its usual weekday slot) and The Last Man On Earth (which had been canceled). As it turns out, like Napoleon's extra two hours of adventures, Fox's latest programming block wasn't meant to last. Not even reruns of Tim Allen's Last Man Standing could save Fox Sunday Night, and the block was soon dropped, only to be replaced by a resurrected Animation Domination.
This newly restored Animation Domination saw long-running shows, such as The Simpsons and Bob's Burgers return alongside newcomers like The Great North, HouseBroken, and the short-lived Bless the Harts. Sadly, Napoleon Dynamite did not return with its former slot-mates, and not even a rerun can be found on television. Though, the series is still available for streaming in its entirety on Hulu, where Napoleon's 2012 adventures are presented in release date order.
The Possible (Dark) Future of 'Napoleon Dynamite'
Though Napoleon hasn't shown his expressionless face again since his brief stint on television in 2012, Jon Heder and his co-stars have still been around. Back in 2020, Efren Ramirez theorized that a Napoleon Dynamite 2 might take place over 20 years later (in keeping with real time as the first film is set in 2004) where his character Pedro ended up married to Summer Wheatley, parenting five kids, and running a bakery. While nothing official has been confirmed on that front, it doesn't sound like Pedro would be doing too bad. Of course, Summer would have to get over Don (played by Trevor Snarr in the original), but 20 years is a long time.
More recently, Heder revealed at Pittsburgh's Steel City Con 2023 that he thinks, given Disney's ownership of Fox (and therefore Napoleon Dynamite), a sequel is inevitable. But, if they do make another one, he wants it to be a bit darker. "Part of the charm of Napoleon is the innocence of youth," Heder told fans. "They're in high school, they don't have any real responsibility or accountability too much, it's all coming of age. Napoleon today would be: he's entered the workforce, he's got responsibility, he's paying for maybe one or two alimonies, child support for one of them."
Heder continued to theorize that this might make a good jumping point for our titular hero, forcing him to take responsibility for his actions, win back Deb, and team up with a "roided-out" Kip in the process (who has succeeded now as a cage fighter). Admittedly, this is all speculation since the Hesses haven't confirmed or denied the development of a sequel, but given that it's still being talked about after all these years (nearly 20 since the film premiered and over 10 since the animated series was canceled), there's still a chance we'll see Napoleon's sick moves again in the future.
Napoleon Dynamite can be streamed on Max, while the animated series, also Napoleon Dynamite, can be found on Hulu.