So many shows, so little time.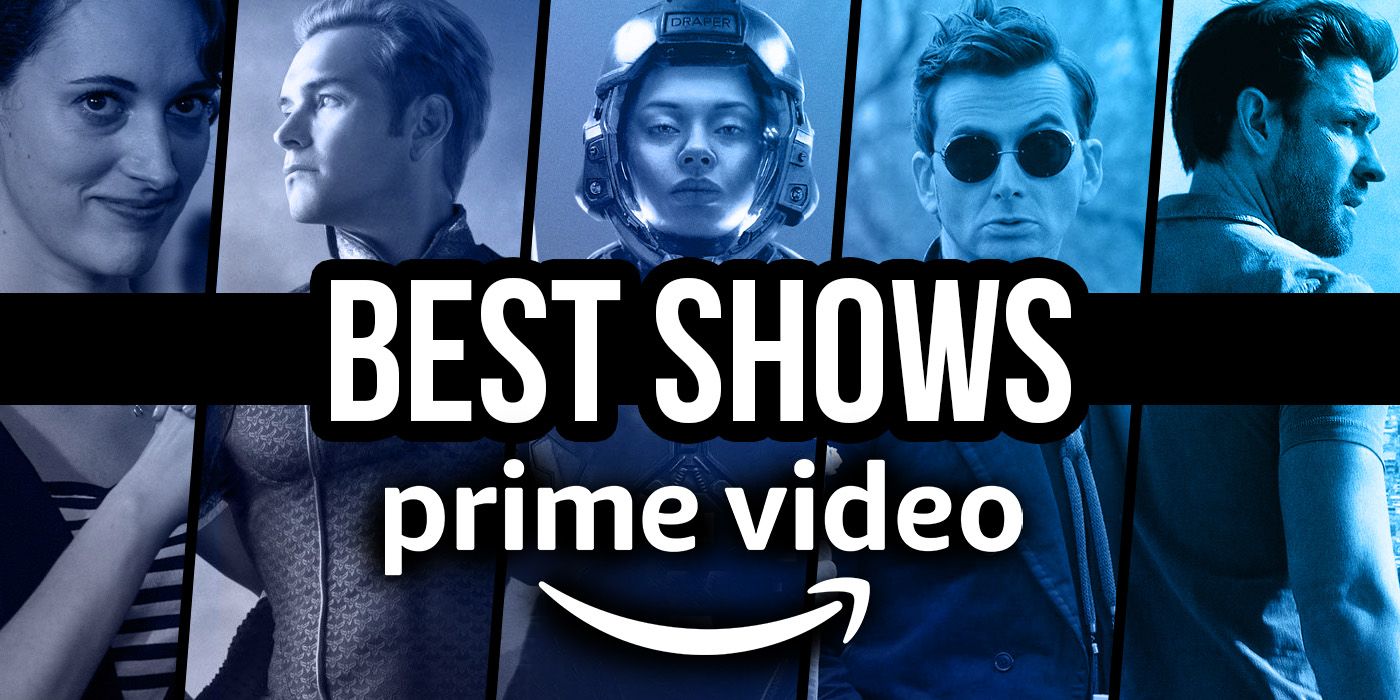 There are hundreds of good shows on Prime Video, from original content to classic favorites. That can make sifting through the platform difficult, especially when you don't quite know what you want to watch. To help you find the show that's going to hit the spot, we've compiled a list of the best shows on Prime Video so you can spend less time aimlessly scrolling and more time binging. Happy watching!
For more streaming recommendations, check out the Best TV Shows on Netflix Right Now and Best Movies on Prime Video Right Now.
Editor's Note: This post was last updated on July 21st to include The Grand Tour: Eurocrash.RELATED: How to Watch 'Reacher' Season 1: Where It's Streaming, Episode Details, and More
Deadloch (2023-present)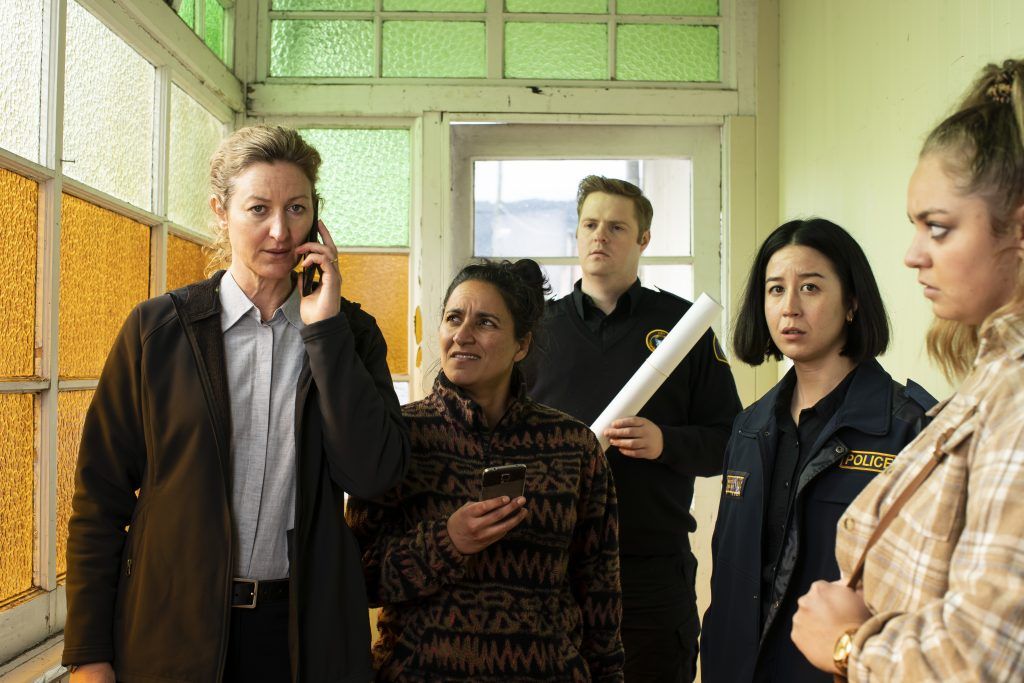 Creator: Kate McCartney, Kate McLennan
Cast: Kate Box, Madeleine Sami, Alicia Gardiner
Created by Australian comedians Kate McCartney and Kate McLennan, Deadloch is a thrilling and hilarious whodunit inspired by Chris Chibnall's hit mystery series Broadchurch. The premise starts very similarly: a body is found, a detective from out of town comes to investigate, and they descend down a rabbit hole of paranoia…but that's where this series breaks off into its own territory that derives humor from the people and history of Australia. Kate Box, Madeleine Sami, and Nina Oyama take the lead as the three main heroines who mesh and clash in all the best ways. Anyone who likes crime dramas, fleshed-out female leads, and chaotic buddy-cop dynamics will find themselves locked into this spectacular detective show.
Watch on Prime Video
The Grand Tour: Eurocrash (2016-present)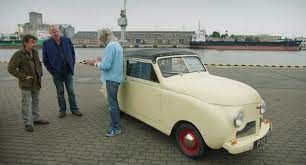 Executive Producer: Andy Wilman
Cast: Jeremy Clarkson, Richard Hammond, James May
The Grand Tour: Eurocrash is the fifth season of the hit car show that takes the boys on a road trip through central Europe. Hosts Jeremy Clarkson, Richard Hammond, and James May take as many fancy (and sometimes unfancy) cars as they can across a 1400-mile stretch through four countries between Poland and Slovenia. As they bounce from place to place, they make sure to get into as many shenanigans as they can while stopping at historical sites along the way. Long-time fans of the show will love the new settings and wide variety of vehicles they get behind the wheels of. – Tauri Miller
Watch on Prime Video
Almost Paradise (2020-present)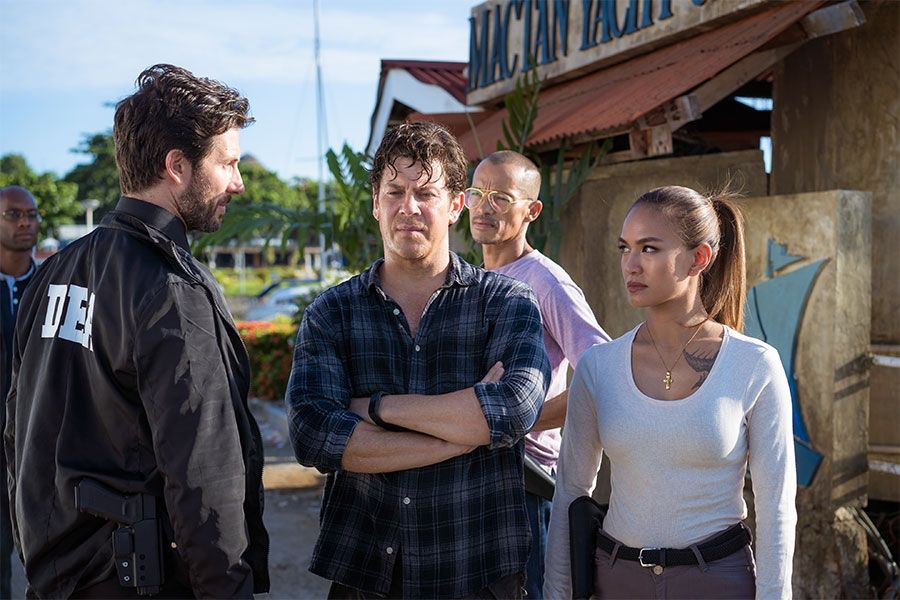 Creator: Dean Devlin, Gary Rosen
Cast: Christian Kane, Samantha Richelle, Arthur Acuña
Creator Dean Devlin (The Librarians) and star Christian Kane (Leverage: Redemption) team up once more for a playful crime thriller set against the backdrop of the beautiful islands of the Philippines. Like all Devlin shows, Almost Paradise is clever, endearing, and continuously finds new ways to keep the genre fresh and entertaining. In this series, Kane takes on the role of Alex Walker, a former DEA agent who was forced into retirement due to stress and blood pressure high enough to possibly kill him. Despite trying to take it easy on his new tropical island home, Walker finds that crime never takes a vacation, and he can't help but use his expertise to help local law enforcement take on the criminal element of Cebu — whether they want him there or not. – Tauri Miller
Watch on Prime Video
The Horror of Dolores Roach (2023-present)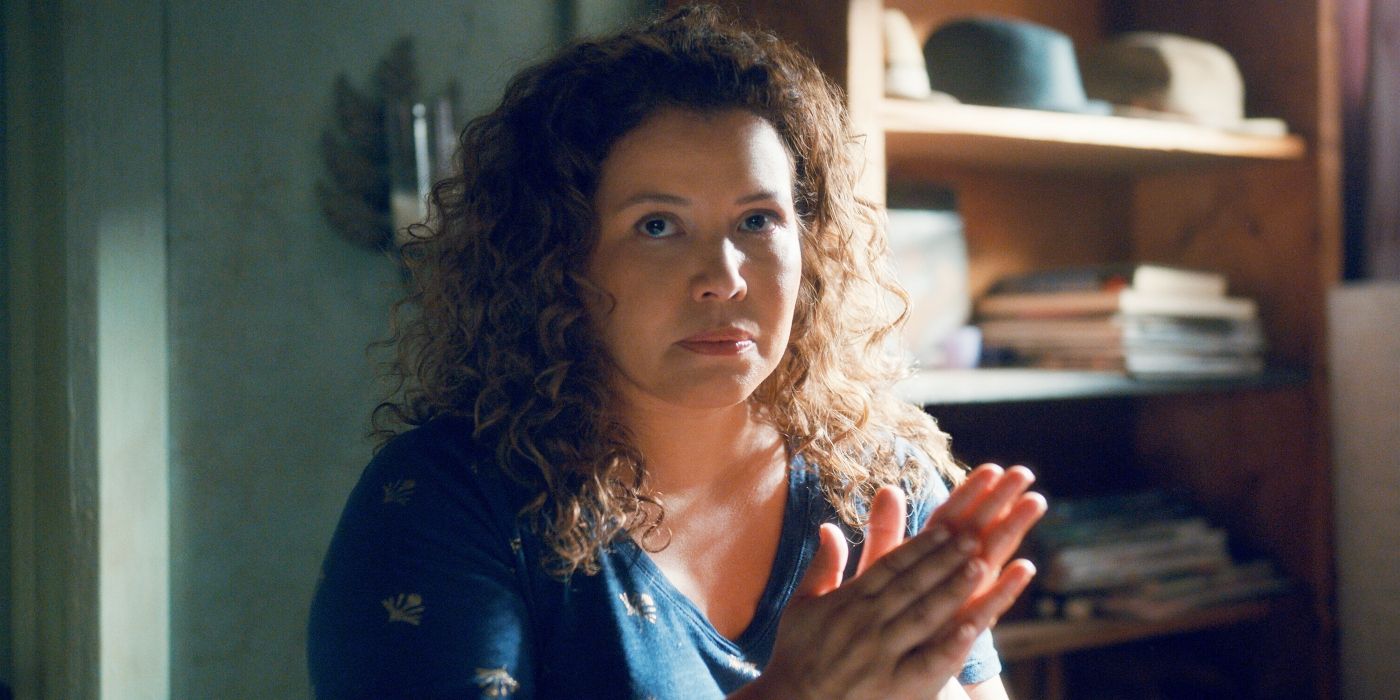 Creator: Aaron Mark
Cast: Justina Machado, Alejandro Hernández, Kita Updike, K. Todd Freeman
Based on the off-broadway play Empanada Loca that was adapted into an audio drama, The Horror of Dolores Roach is a dark horror comedy that's not for the faint of heart. Justina Machado (One Day at a Time) takes the lead as Dolores Roach, a woman who just served a 16-year bid in prison for an unjust weed bust who accidentally kills an abusive massage client. Machado kills it, elegantly bringing to life the many layers of the character who has to balance the heaviness of living in a world that's left her behind with a can-do attitude as she desperately tries to keep her life together. The story being loosely based on The Legend of Sweeney Todd presents an interesting twist on the Demon Barber's tale, as it presents us with a more reluctant and sympathetic hero who we can root for despite the horrors we see throughout the series.
Watch on Prime Video
FROM (2022-present)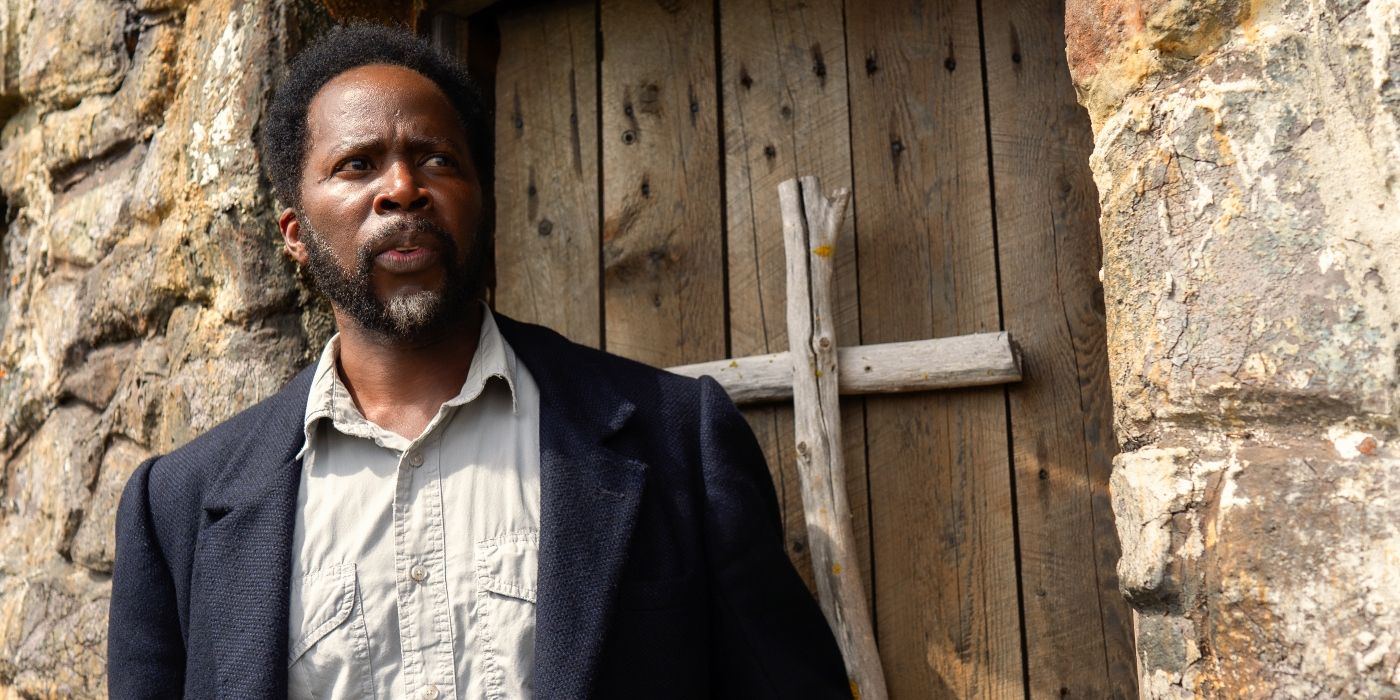 Creator: John Griffin
Cast: Harold Perrineau, Catalina Sandino Moreno, Eion Bailey, David Alpay
An absolutely terrifying mystery, FROM hails from relatively new creator John Griffin and stars Harold Perrineau (The Rookie) as a leader in a nightmare of a town in Middle America that traps unsuspecting travelers attempting to pass through. Highlighted by an incredible cast, including Catalina Sandino Moreno (The Affair), Eion Bailey (Once Upon a Time), and David Alpay, as well as thrilling horror elements, FROM easily evokes the captivating mystery vibe of LOST and Yellowjackets. With two seasons of puzzle pieces to fit together, FROM is an ideal binge for viewers who enjoy slow-burning suspense and things that go bump in the night. – Yael Tygiel
Watch on Prime Video
I'm a Virgo (2023-present)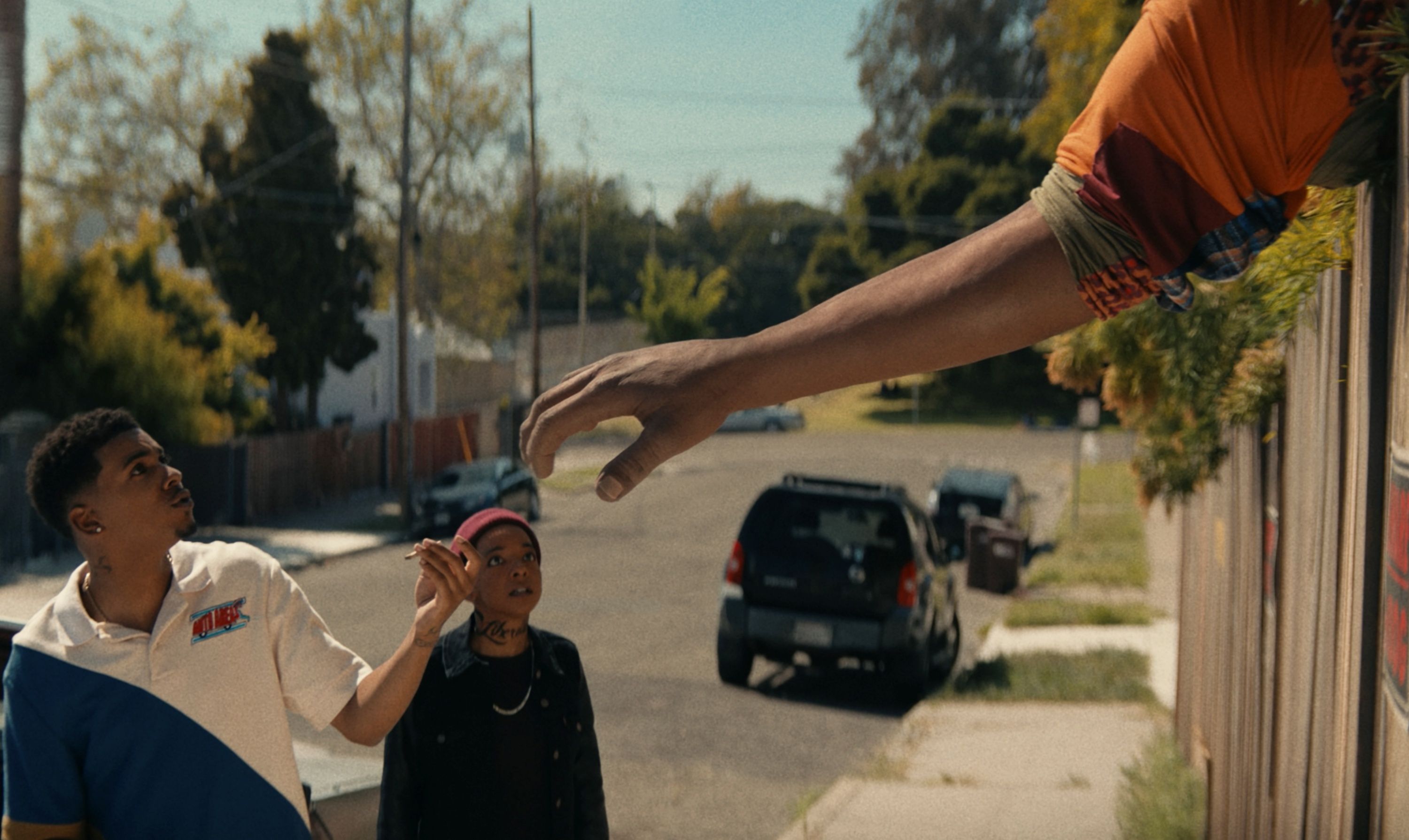 Creator: Boots Riley
Cast: Jharrel Jerome, Mike Epps, Olivia Washington, Brett Gray, Kara Young,
I'm A Virgo is a delightfully entertaining coming-of-age story created by the visionary mind of Boots Riley (Sorry to Bother You). Starring Jharrel Jerome (Spider-Man: Across the Spider-Verse) as Cootie, a young Black man in Oakland who was raised hidden away due to his unusual height (he's 13 feet tall), I'm A Virgo uniquely blends fantastical ideas with a dark comedy to explore universal themes of finding love and friendship, confronting awkward encounters, and questioning one's place in the world. I'm A Virgo also stars Mike Epps along with Walton Goggins (Ant-Man and the Wasp) as a superhero named The Hero. – Yael Tygiel
Watch on Prime Video
Shiny Happy People (2023)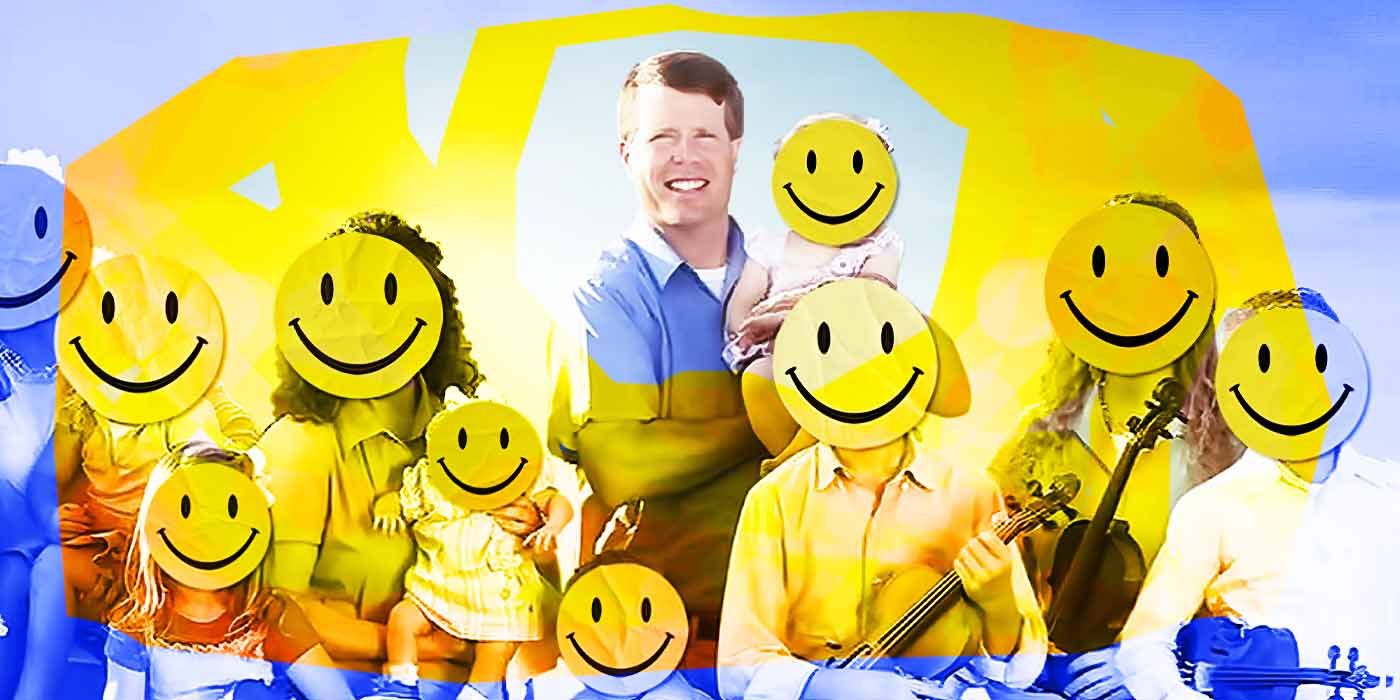 Creators: Julia Willoughby Nason, Olivia Crist
Cast: Derick Dillard, Jill Duggar Dillard, Brooke Arnold, Eve Ettinger
Shiny Happy People is a gripping documentary series that reveals the terrifying underbelly of reality TV's mega-family The Duggars. Featuring a raw interview with Jill Duggar Dillard, who shares her own story on the record for the first time, Shiny Happy People exposes the alarming realities of an organization and the upbringing inflicted upon its members. Shiny Happy People not only exposes the sewage beneath the surface of individual families, but the docuseries also unveils the reprehensible actions of a much larger insidious cult, The Institute in Basic Life Principles, disguised as a wholesome religious organization. – Yael Tygiel
Watch on Prime Video
Schitt's Creek (2015-2020)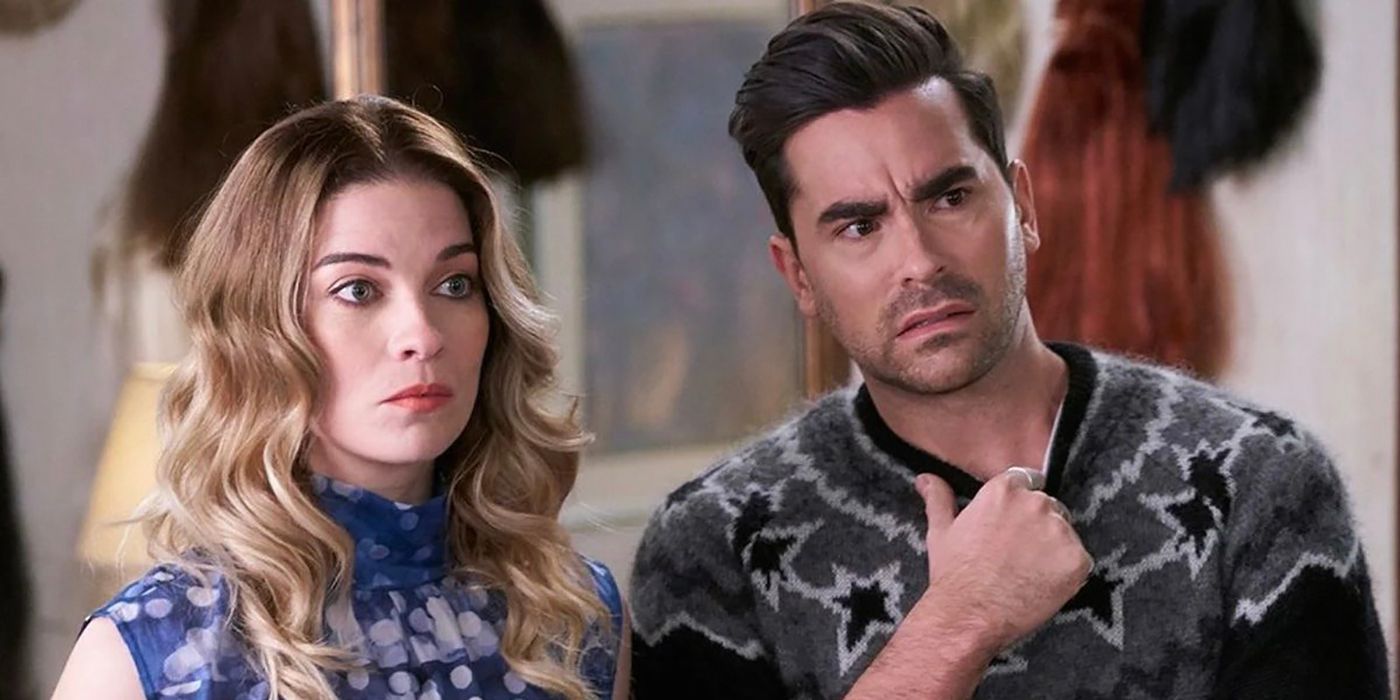 Creator: Dan Levy, Eugene Levy
Cast: Eugene Levy, Catherine O'Hara, Dan Levy, Annie Murphy, Chris Elliott
Father-son duo Eugene Levy (American Pie) and Dan Levy (Happiest Season) team up to create this Emmy-winning comedy series about a wealthy family who loses everything and is forced to move to the small town of Schitt's Creek to run a shabby hotel. Schitt's Creek has received acclaim for its outstanding direction, clever writing, and exceptional LGBTQI+ representation — all duly earned. But the best part of the series is how those aspects come together to create memorable characters that are as heartwarming as they are hilarious, which is to be expected from such a phenomenal cast that includes Catherine O'Hara (Home Alone), Chris Elliott (Groundhog Day), and Emily Hampshire (12 Monkeys).
Watch on Prime Video
Outer Range (2022-present)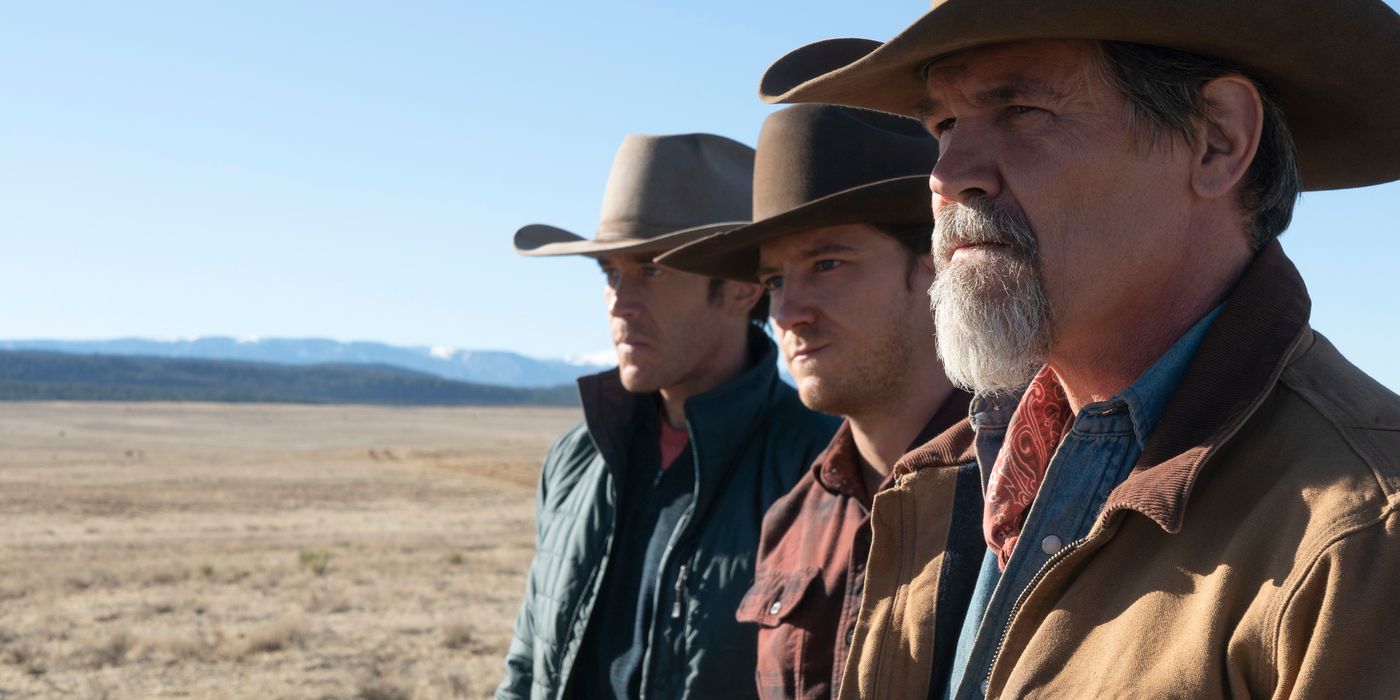 Created by: Brian Watkins
Cast: Josh Brolin, Lili Taylor, Tamara Podemski, Tom Pelphrey, Imogen Poots, Lewis Pullman, Noah Reid, Shaun Sipos
For the viewers who were super into Yellowstone but want a lot more sci-fi in their Westerns, the good news is there's a show for that now! There's a different family at the heart, this one anchored by a patriarch played by another acting powerhouse in Josh Brolin — and one who is attempting to keep his family together in the aftermath of a significant loss. When a mysterious hole appears on their land, one that appears to be unending and leads to a possibly different place in time, the Abbotts may have more than just their own universe to contend with. As Collider's Chase Hutchinson wrote in his review of the season, "For a show to embrace the strange elements of the cosmos and intertwine them with everyday life as well as Outer Range does is worth praising for that alone. It is both creative and cathartic, revealing much about the family at its center even as it finds splendor in the overwhelming awe of the unknown." – Carly Lane
Watch on Prime Video
Troppo (2022)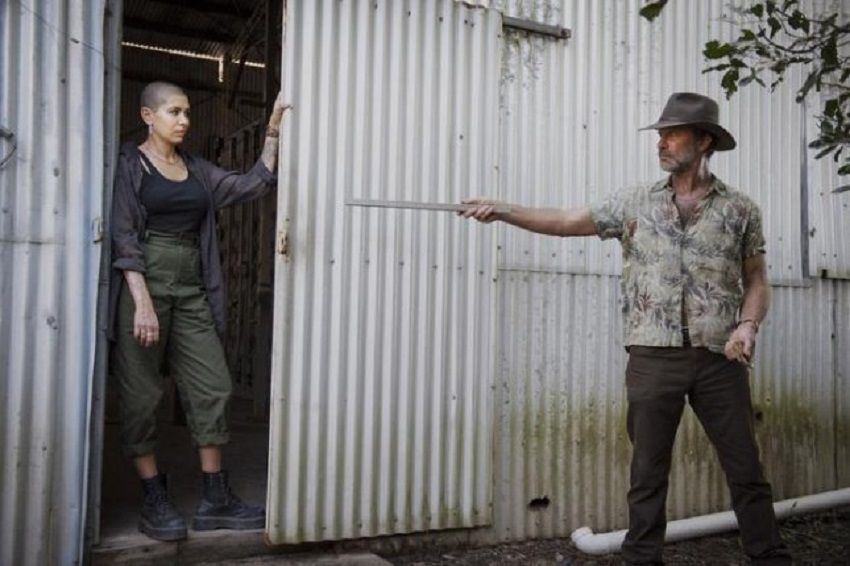 Creator: Yolanda Ramke
Cast: Thomas Jane, Nicole Chamoun, David Lyons
Based on the novel Crimson Lake by Australian author Candice Fox, Troppo is a crime thriller set in North Queensland, where people start acting strangely, presumed to be struck with madness caused by the tropical heat. In the midst of the turmoil, a private investigator (Nicole Chamoun) and a disgraced cop (Thomas Jane) team up to search for a man that's gone missing. It's a gritty and chaotic buddy cop experience, but Jane and Chamoun bounce off one another spectacularly, and the mysteries about their pasts keep the audience as engaged as the overarching puzzle they slowly unravel.
Watch on Prime Video
Primo (2023-present)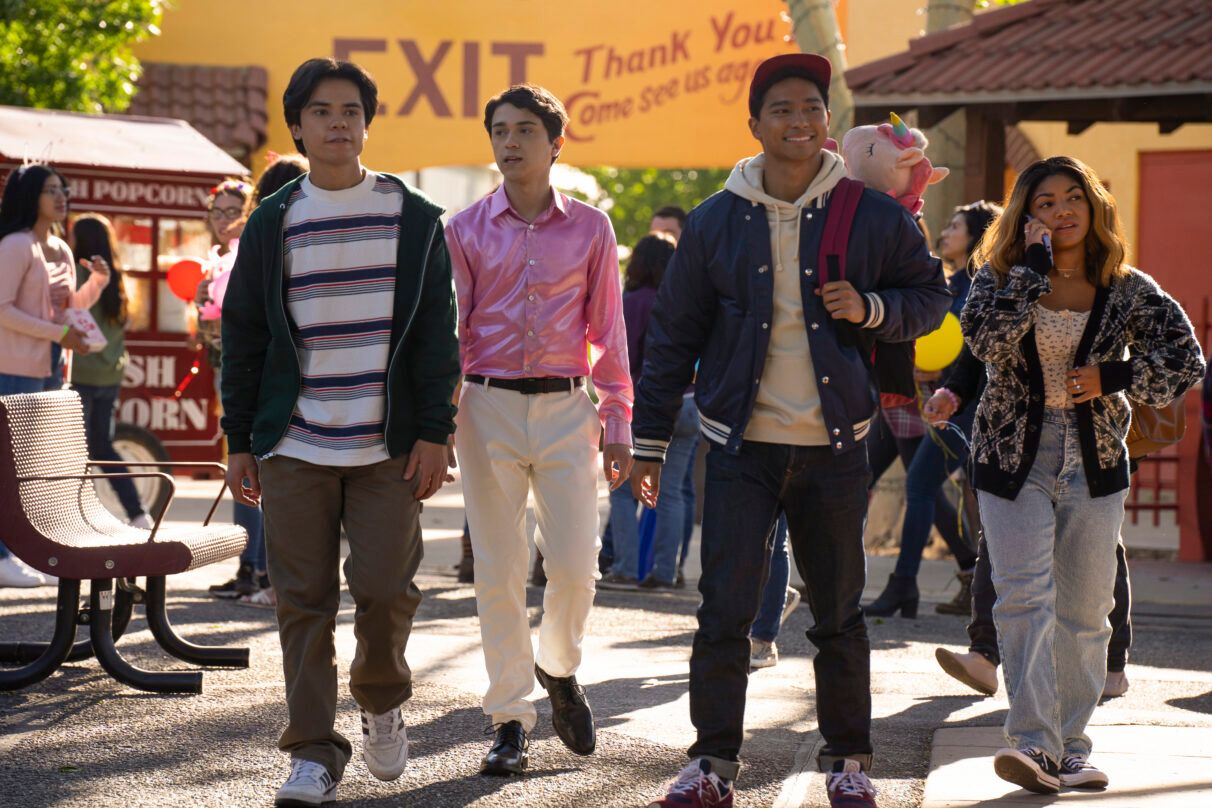 Creator: Shea Serrano
Cast: Christina Vidal, Ignacio Diaz-Silverio, Carlos Santos
'Primo' is the Spanish word for "cousin," and in this coming-of-age comedy about a teenage boy struggling to find direction in life, Rafa (Ignacio Diaz-Silverio) is surrounded by his five uncles who are all pulling him in different directions. Series creator Shea Serrano, best known for his journalism and online presence, brings this semi-autobiographical comedy to life with the help of Michael Schur (The Good Place), who excels in creating television series bursting with hilarious situational and character-driven comedy that's also capable of punching you in the heart in all the right ways. Serrano pitched the series as a medium for more positive Mexican representation on screen, and this show more than accomplishes that goal.
Watch on Prime Video
Judy Justice (2022-present)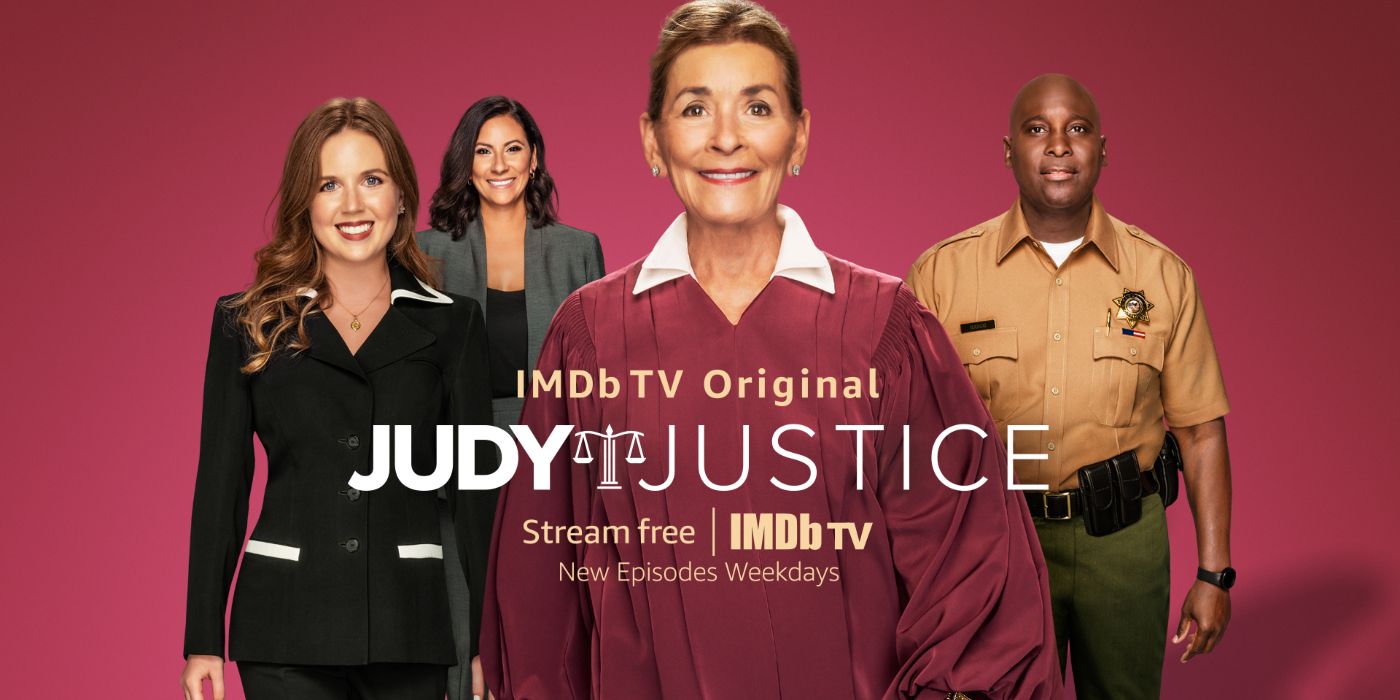 Creator: Judy Sheindlin
Cast: Judy Sheindlin, Sarah Rose Levy, Whitney Kumar, Kevin Rasco
Created by star Judy Sheindlin, Judy Justice continues the beloved sassy judge's legacy with a fresh new court show. In Judy Justice, the Honorable Judge Sheindlin thoughtfully hears real cases and presides over a simulated small-claims court, unwavering as she delivers biting quips, genuine advice, and tough love. Joining Judy in the courtroom are her granddaughter and legal assistant, Sarah Rose Levy, as well as stenographer Whitney Kumar. For over 25 years, she was considered America's favorite television judge, earning her at least two seasons of Judy Justice on the streaming platform. – Yael Tygiel
Watch on Prime Video
Jury Duty (2023)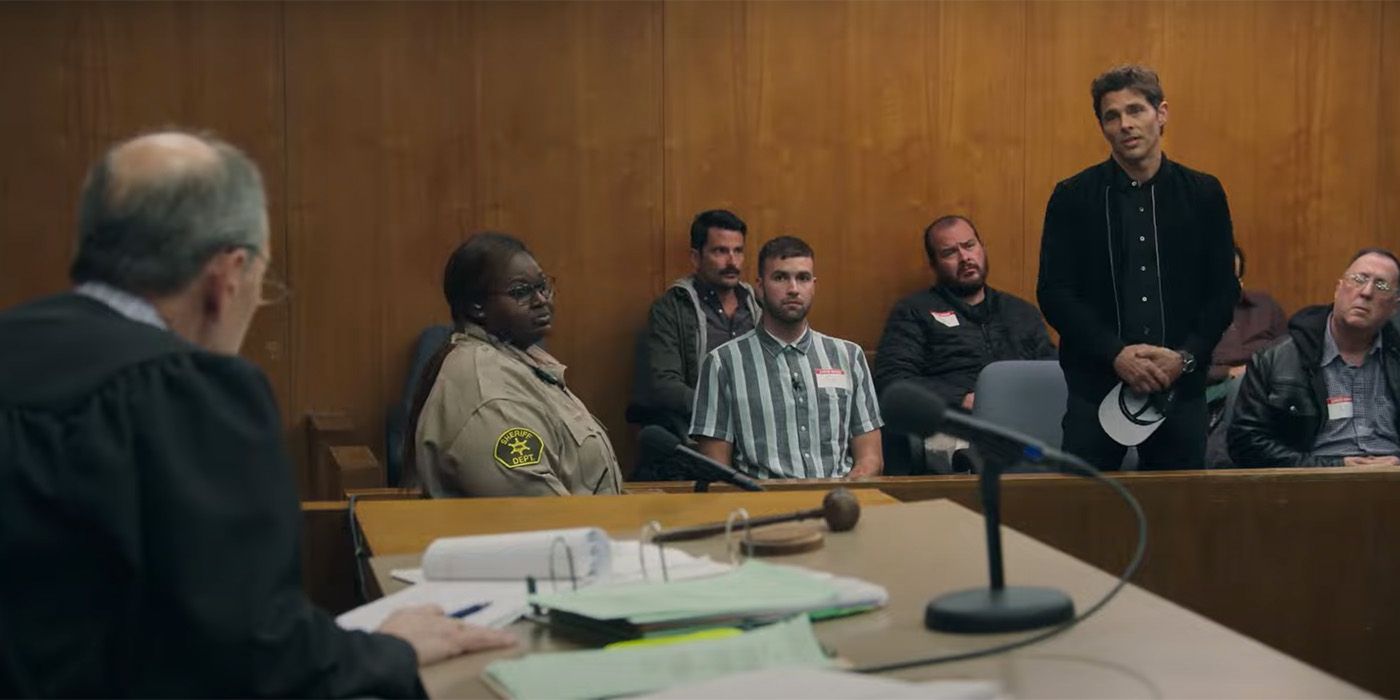 Creators: Lee Eisenberg, Gene Stupnitsky
Cast: James Marsden, Alan Barinholtz, Ronald Gladden, Susan Berger
Part social experiment, part workplace comedy, Jury Duty is a hilarious reality TV series that places an unsuspecting civilian in a completely fictional courtroom scenario. Co-created by Lee Eisenberg (The Office) and Gene Stupnitsky (Trophy Wife), Jury Duty follows Ronald Gladden as he partakes in jury duty, surrounded by actors working through a fake case. Blending genres like hidden-camera prank shows and true crime documentaries with delightful results, Jury Duty is a modern and more earnest The Joe Schmo Show. Jury Duty features James Marsden (Dead to Me) alongside up-and-coming actors, crafting a perfect concoction of entertainment. – Yael Tygiel
Watch on Prime Video
Citadel (2023-present)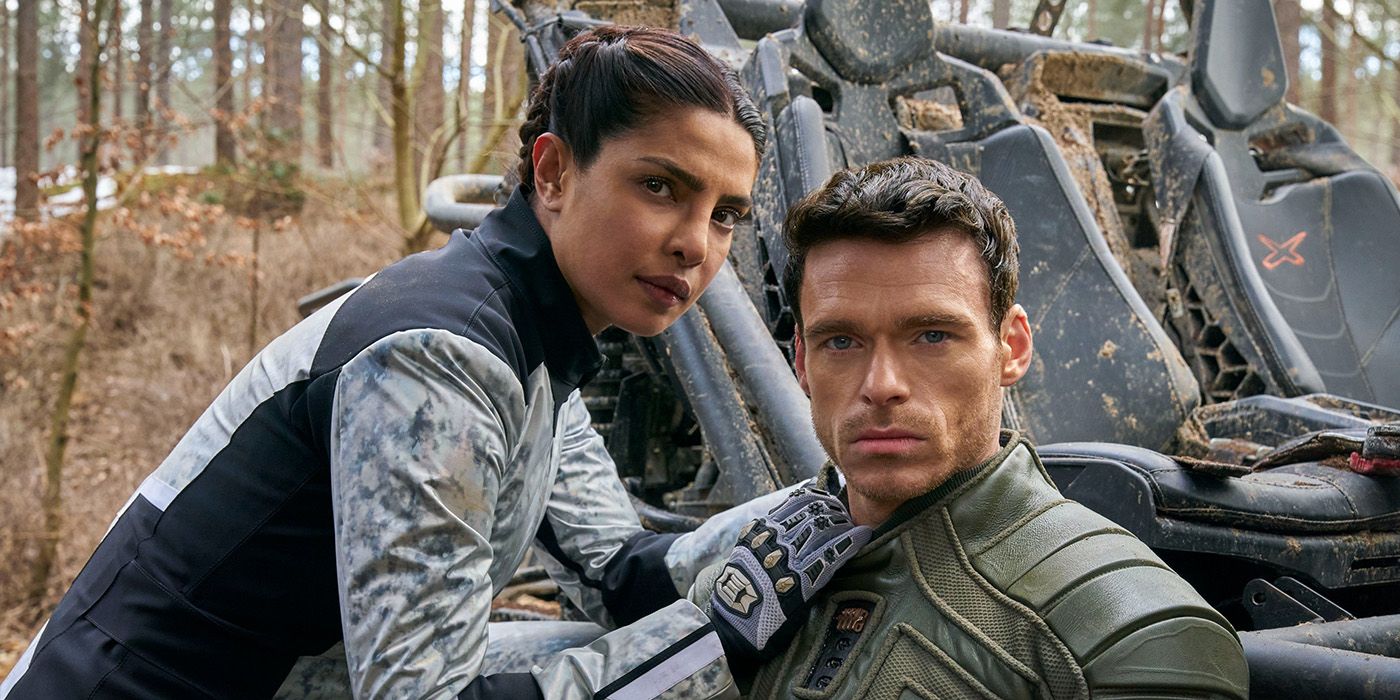 Creators: David Weil, Bryan Oh, Josh Appelbaum
Cast: Richard Madden, Priyanka Chopra Jonas, Stanley Tucci, Ashleigh Cummings
A heart-pumping action-packed spy thriller from creator David Weil (Hunters), as well as Bryan Oh and Josh Appelbaum, Citadel follows a couple of secret agents searching to recover their memories and take down the evil entities determined to destroy them. Co-starring Richard Madden (Rocketman) and Priyanka Chopra Jonas (Baywatch), along with Stanley Tucci, Citadel brings a cinematic experience to the streaming service with gorgeous global locations, sweeping fights and stunts, and a stunningly vivid aesthetic. Bolstered by an intriguing mystery at its center, Citadel has a six-episode first season that captivates and excites from the first scene to the last. – Yael Tygiel
Watch on Prime Video
Dead Ringers (2023-present)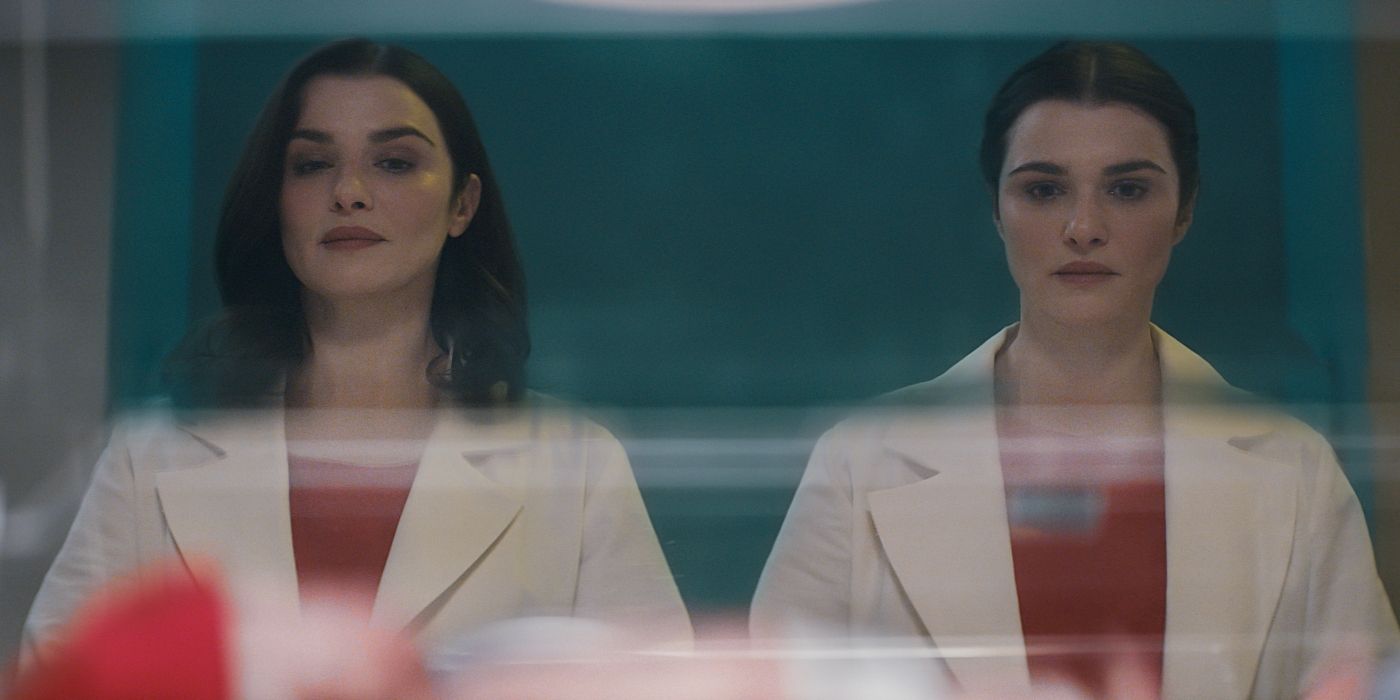 Cast: Rachel Weisz, Emily Meade, Jennean Farmer, Jennifer Ehle, Michael Chernus
Dead Ringers is an intriguing update of David Cronenberg's 1980s film, switching the lead role from Jeremy Irons to the magnetic Rachel Weisz, who shines as she pulls double duty by playing twins Elliot and Beverly Mantle. Striking an unbelievable balance in tone, Dead Ringers is profound and disturbing yet hilarious, cleverly leading the audience through captivating twists and turns throughout the six thrilling episodes. Supported by Emily Meade, Jennifer Ehle, and Michael Chernus, Dead Ringers maintains a suspenseful undercurrent for the eerie psychological horror, attracting viewers from all genres to stay. – Yael Tygiel
Watch on Prime Video
Greek Salad (2023)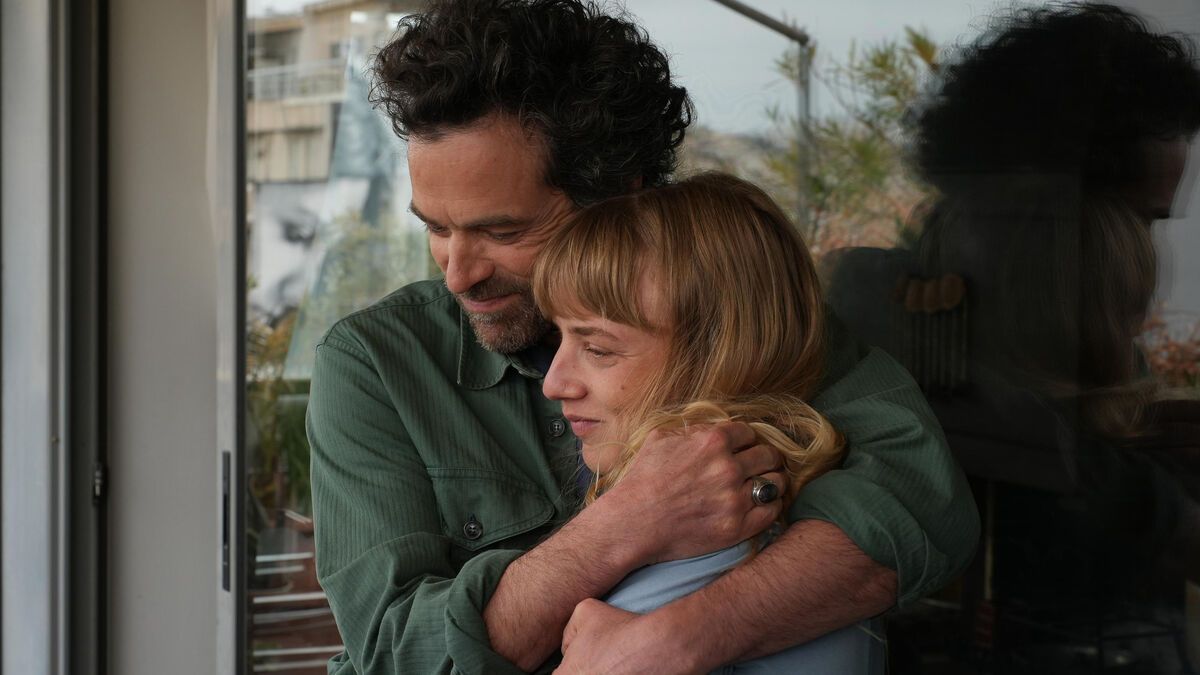 Creators: Cédric Klapisch, Thomas Colineau, Agnès Hurstel, Paul Madillo
Cast: Romain Duris, Aliocha Schneider, Megan Northam
Greek Salad is a brand-new series based on the L'Auberge Espagnole (Pot Luck) movie trilogy. Co-created by Cédric Klapisch, Thomas Colineau, Agnès Hurstel, Paul Madillo, Eugène Riousse, and Charlotte de Givry, Greek Salad is set 20 years after the original films and embarks on a new whirlwind adventure. Follow siblings Tom (Aliocha Schneider) and Mia (Megan Northam) on their travels to Athens, where they face stress, excitement, love, and heartbreak — all while discovering themselves and living with new friends from across Europe, just as their parents did 25 years prior. – Yael Tygiel
Watch on Prime Video
The Romanoffs (2018)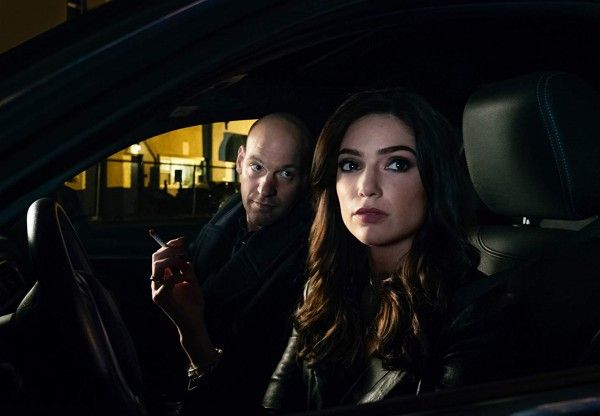 Creator: Matthew Weiner
Cast: Diane Lane, JJ Feild, Aaron Eckhart, John Slattery
Founded on a fascinatingly clever premise, The Romanoffs was a short-lived anthology series from Mad Men creator Matthew Weiner. Featuring a handful of Mad Men veterans, including John Slattery and Christina Hendricks (Good Girls), The Romanoffs released eight unique episodes, each one following a new person or people who believed themselves to be descended from the long-lost Russian family. Each episode of the contemporary anthology took audiences around the world to learn a bit more about the royal Romanoffs, ultimately providing context and inflating rumors and mythologies, leading to a delightfully unexpected twist. – Yael Tygiel
Watch on Prime Video
The Power (2023-present)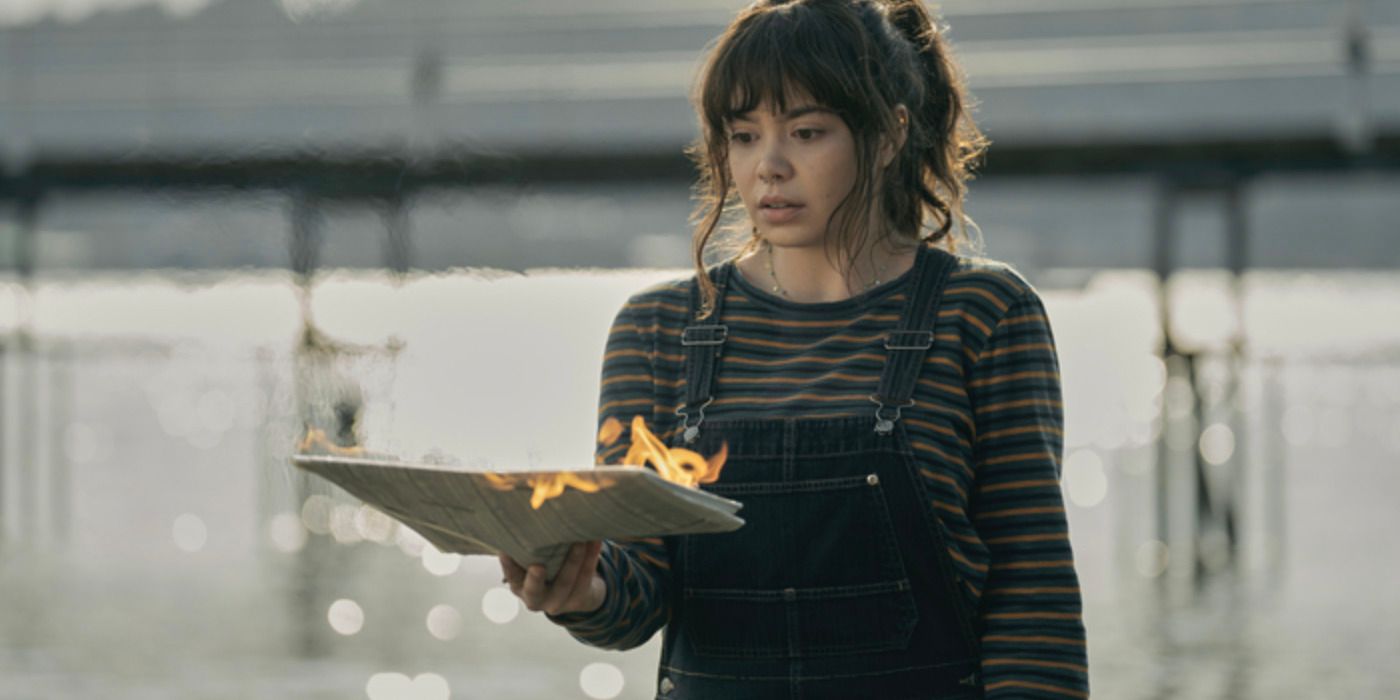 Creators: Sarah Quintrell, Claire Wilson, Naomi Alderman
Cast: Toni Collette, Toheeb Jimoh, Halle Bush, Auli'i Cravalho, John Leguizamo
Based on Naomi Alderman's book, The Power is a thrilling and thoughtful drama adapted for television by Sarah Quintrell and Claire Wilson. Featuring an impressive cast, including Toni Collette as the Mayor of Seattle, The Power explores the global imbalances of power within society as teenage girls around the world mysteriously develop the ability to expel electrical jolts from their hands. Co-starring in The Power are Auli'i Cravalho (Moana) and John Leguizamo, as well as Ted Lasso's Toheeb Jimoh. With a fascinating premise and innumerable implications, The Power welcomes conversation into the superpowered genre. – Yael Tygiel
Watch on Prime Video
Clarkson's Farm 2 (2021-present)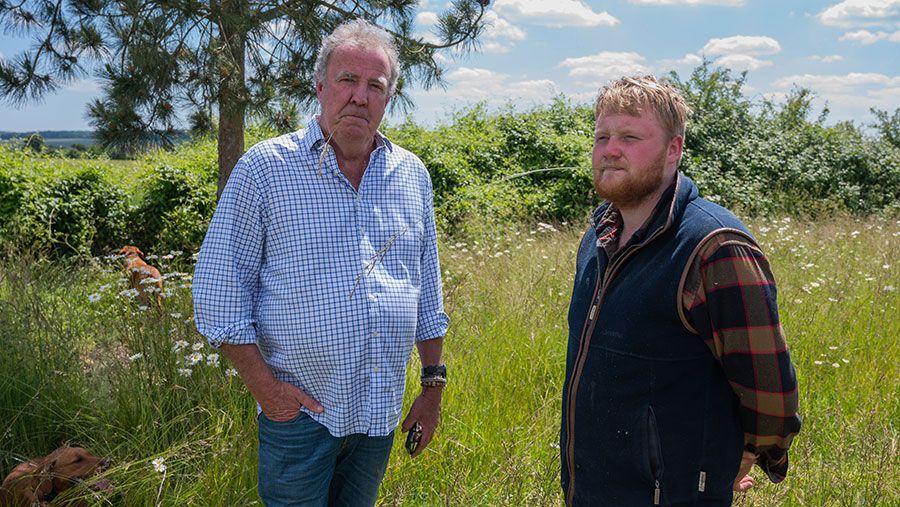 Cast: Jeremy Clarkson, Kaleb Cooper, Gerald Cooper, Lisa Hogan
Almost like The Simple Life meets Borat, Clarkson's Farm 2 follows Top Gear presenter Jeremy Clarkson as he attempts his hand at agriculture. Full of farming faux pas, Clarkson's Farm 2 is a hilarious reality show taking place at his Diddly Squat Farm in the gorgeous English countryside. Clarkson's Farm 2 documents the shenanigans of amateur farmer Clarkson, along with his friends, including his partner Lisa Hogan, Kaleb Cooper, and the incomprehensible Gerald Cooper. With one ambitious idea after another, Clarkson's Farm 2 watches as the team increases its collection of cows before switching gears to running a restaurant. – Yael Tygiel
Watch on Prime Video
Swarm (2023-present)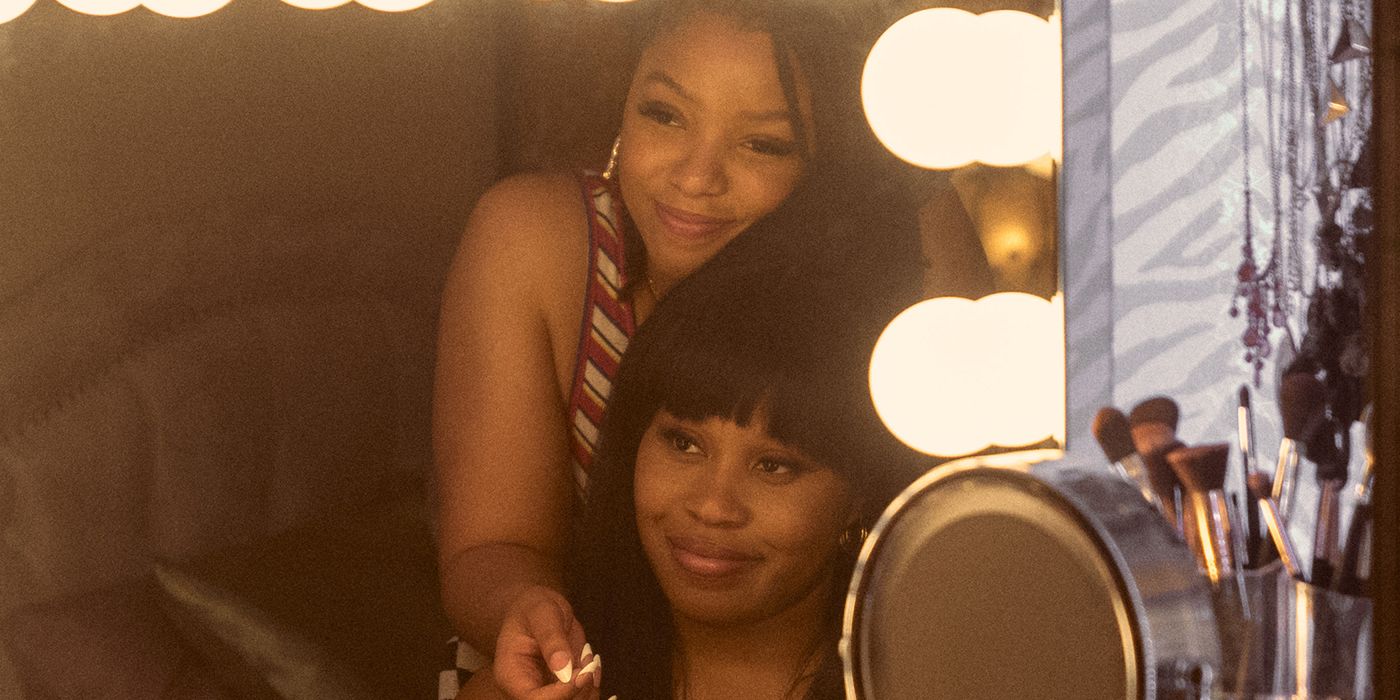 Created by: Donald Glover, Janine Nabers
Cast: Mezi Atwood, Dominique Fishback, Damson Idris
Co-creators Donald Glover (Atlanta) and Janine Nabers (Watchmen) show us the true meaning of "stanning" in this new horror series about a young woman's obsessive fandom taking a dark turn into violence. Glover and Nabers worked together on Atlanta, which occasionally had elements of horror and surrealism, but now they are diving deep into the genre with Nabers showrunning and Glover directing the first episode. Dominique Fishback (Judas and the Black Messiah) brings her immense talent to the role of Dre, and we get to journey through the recesses of her mind as she strives to get close to Ni'Jah, a fictional popstar that audiences will find closely parallels Beyoncé and her own swarm of dedicated fans. Swarm is expected to be seven episodes of absolute madness, and we're here for it. – Tauri Miller
Watch on Prime Video