No lie is too big or too small in these engrossing true-crime series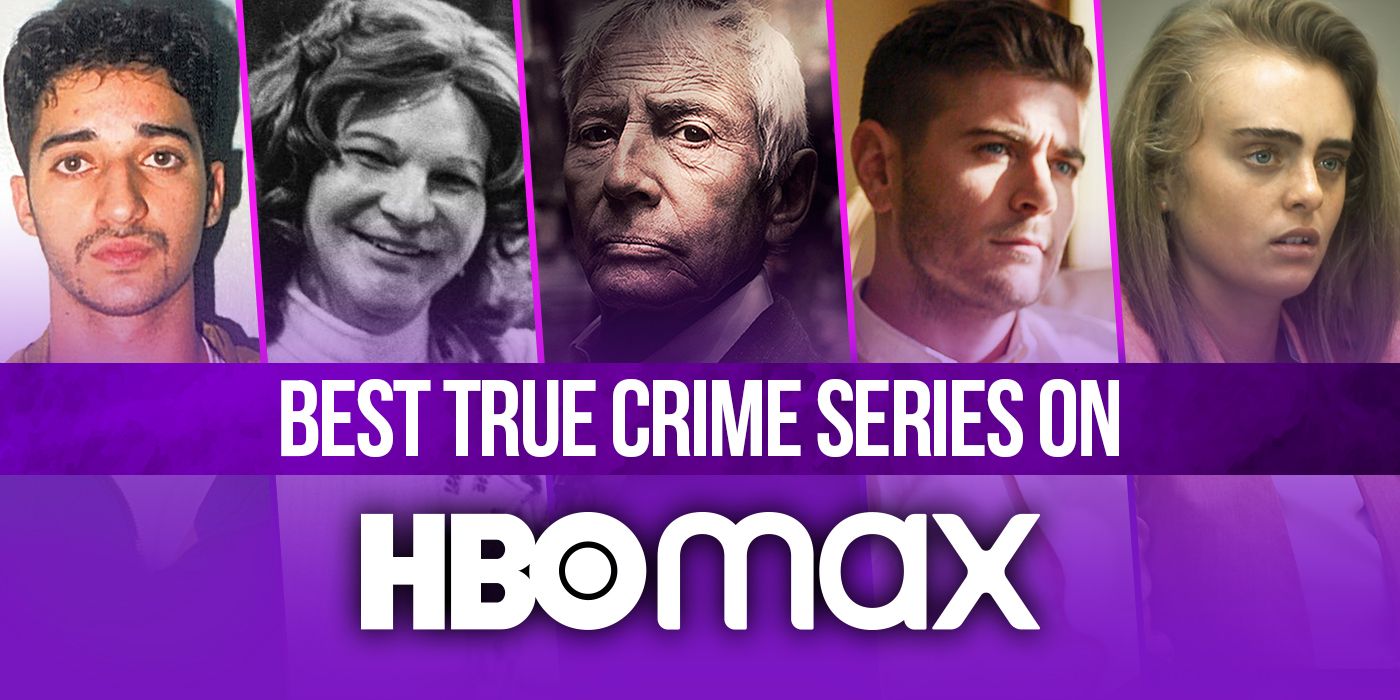 If you've burned through the classics like Tiger King: Murder, Madness, and Mayhem (and the dramatized series Joe Vs Carole), Nightstalker, and Making a Murderer on Netflix, HBO Max contains several engrossing true-crime series that are worth the watch. Whether it be con artists, murderers, or Hollywood stars, every kind of criminal under the sun is examined with unflinching detail. Addictive and devastating, these series shine the spotlight on important societal issues and prove why it's essential to tell these stories. Without further ado, here are the best true crime shows on HBO.
For more recommendations, check out our list of the best movies and shows on HBO, the best documentaries on HBO, and the best true crime series on Netflix.
Editor's note: This article has been updated July 2023 to include House of Hammer.
RELATED: 7 International True Crime Docuseries to Watch on Netflix
McMillions (2020)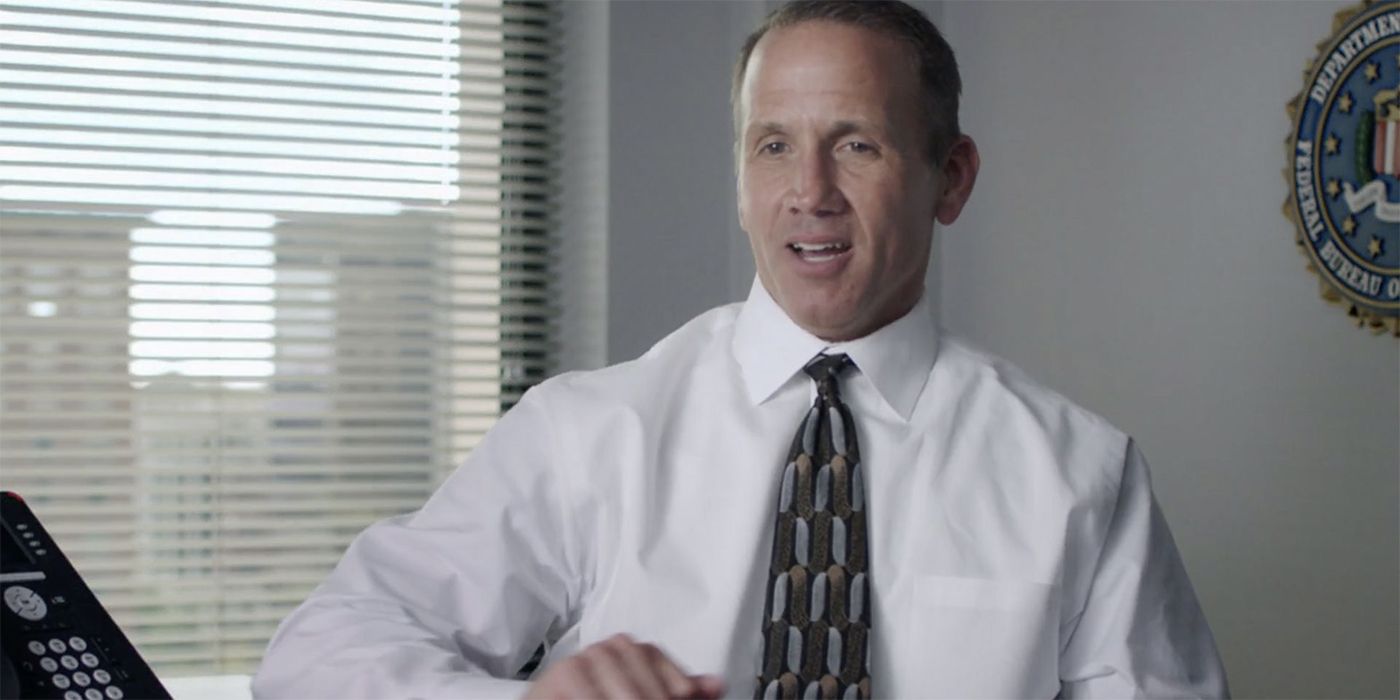 Director: James Lee Hernandez, Brian Lazarte
Who knew that the Mcdonald's Monopoly game had so much true crime behind it all? McMillions looks at the fraud behind the corrupted McDonald's Monopoly game from 1989 to 2001. The con, which totaled $24 million, involved not only the FBI but everything from PR firms to the mob. The true winning ingredient of McMillions is its colorful cast of characters, which sometimes robs the limelight away from the actual victims of this fraud. Directed by James Lee Hernandez and Brian Lazarte, the six-episode documentary follows both the perpetrators of the crime and the law enforcement hunting it down. Chief among its cast of characters is FBI agent Doug Mathews, who at one point quite literally shows up in a golden suit to emulate a golden French fry and nearly destroys an undercover operation. As the series chases after the elusive "Uncle Jerry" it becomes clearer that beneath the surface of this wacky heist there are real victims who have had their lives affected by these people taking advantage of the system set in place by McDonald's. For those who aren't interested in murder in their true crime, McMillions is the perfect dose of weird and intriguing to binge-watch. — Therese Lacson
Watch on HBO
House of Hammer (2022)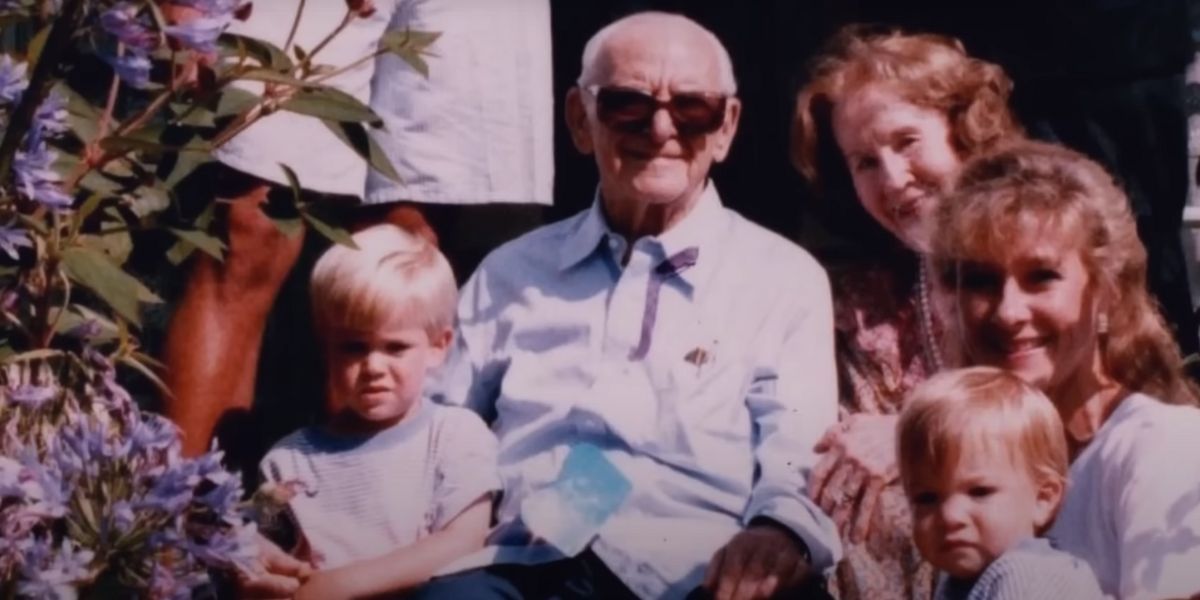 Creator: Elli Hakami, Julian P. Hobbs
Cast: JR Long, Julia Morrison, Courtney Vucekovich, Casey Hammer
House of Hammer is a documentary-style miniseries that sensationalizes the fall of the actor Armie Hammer (Social Network) by spotlighting his abuse and assault in previous relationships and interrogating the legacy of the whole Hammer family. Featuring interviews with Hammer's former partners who bravely came forward to expose a pattern of behavior, the series showcases the texts, voice memos, and first-hand accounts of the disturbing behavior that Hammer subjected them to. Plus, his aunt Casey Hammer (Leap of Faith) gives context on the dirty dealings of the Hammer family over the course of three generations. – Tauri Miller
Watch on HBO
Behind Closed Doors (2019)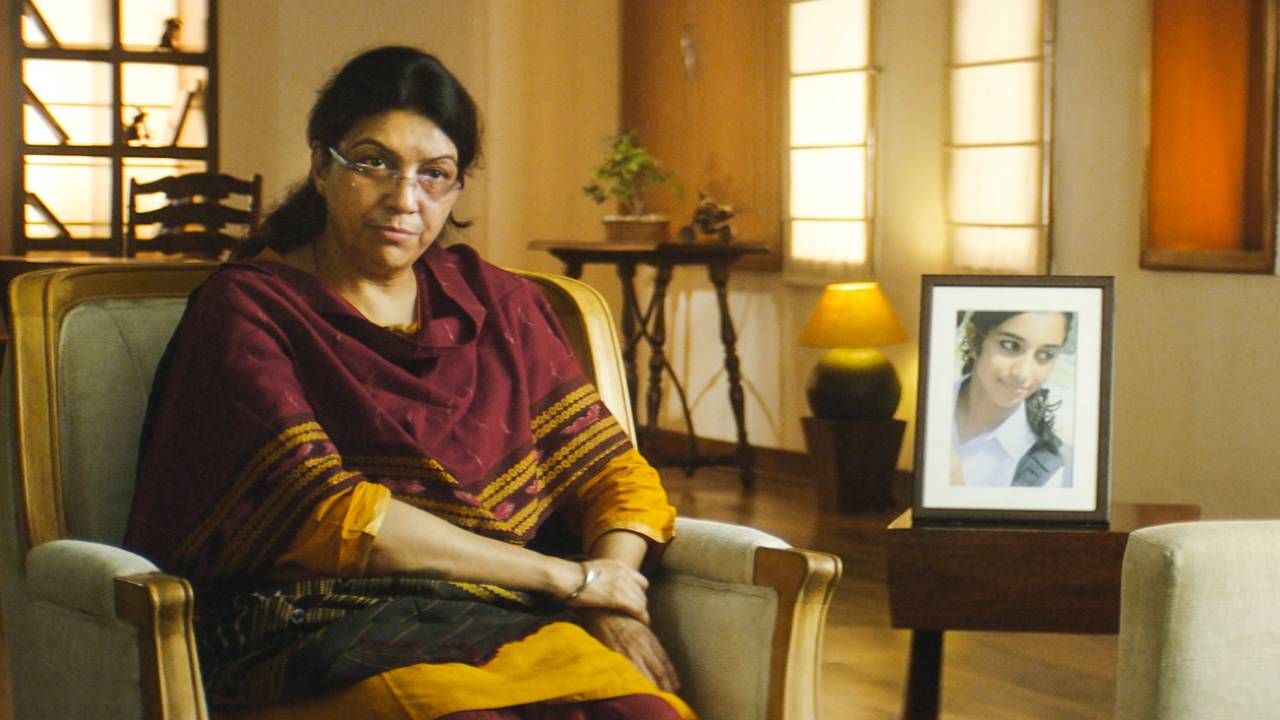 Creator: P.A. Carter
Behind Closed Doors is a gripping two-part documentary series from P.A. Carter, which explores a horrific double murder that occurred in Noida, India, in 2008. In a case that continues to captivate a nation, Behind Closed Doors delicately peels back the layers of the murder of Aarushi Talwar, a 13-year-old girl, as well as her family's live-in housekeeper, Hemraj Banjade, who was originally suspected in the girl's death. A twisted story with horrific circumstances, Behind Closed Doors examines the facts of the still unsolved crime. – Yael Tygiel
Watch on HBO
Beware the Slenderman (2016)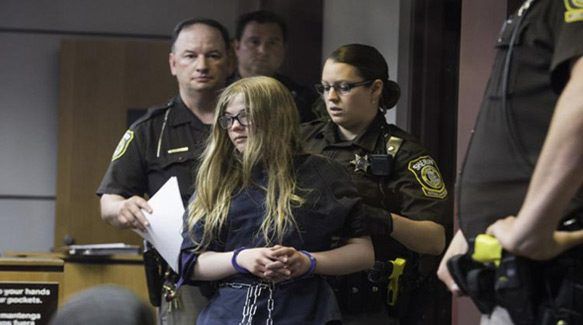 Run Time: 1 hr 54 min | Director: Irene Taylor
Cast: Morgan Geyser, Anissa Weier, Angie Geyser
The main appeal of true crime is its ability to take a moment and examine it from all angles. Beware the Slenderman manages this while diving deep into the lore that leads to the tragic stabbing of a 12-year-old girl. Director Irene Taylor (Leave No Trace) weaves together the events of the 2014 attempted murder in the woods outside of Waukesha, Wisconsin, committed by two 12-year-olds, who were influenced by the online phenomenon known as Slenderman. The documentary examines whether internet-borne urban legends and the memetic spread of realistic horror content on Creepypasta forums and YouTube channels might influence a young mind to commit heinous acts. Whether this question is truly answered is for you to decide, and honestly, that's the other big draw of the true crime genre. –Tauri Miller
Watch on HBO
A Brutal Pact: The Murder of Daniella Perez (2022)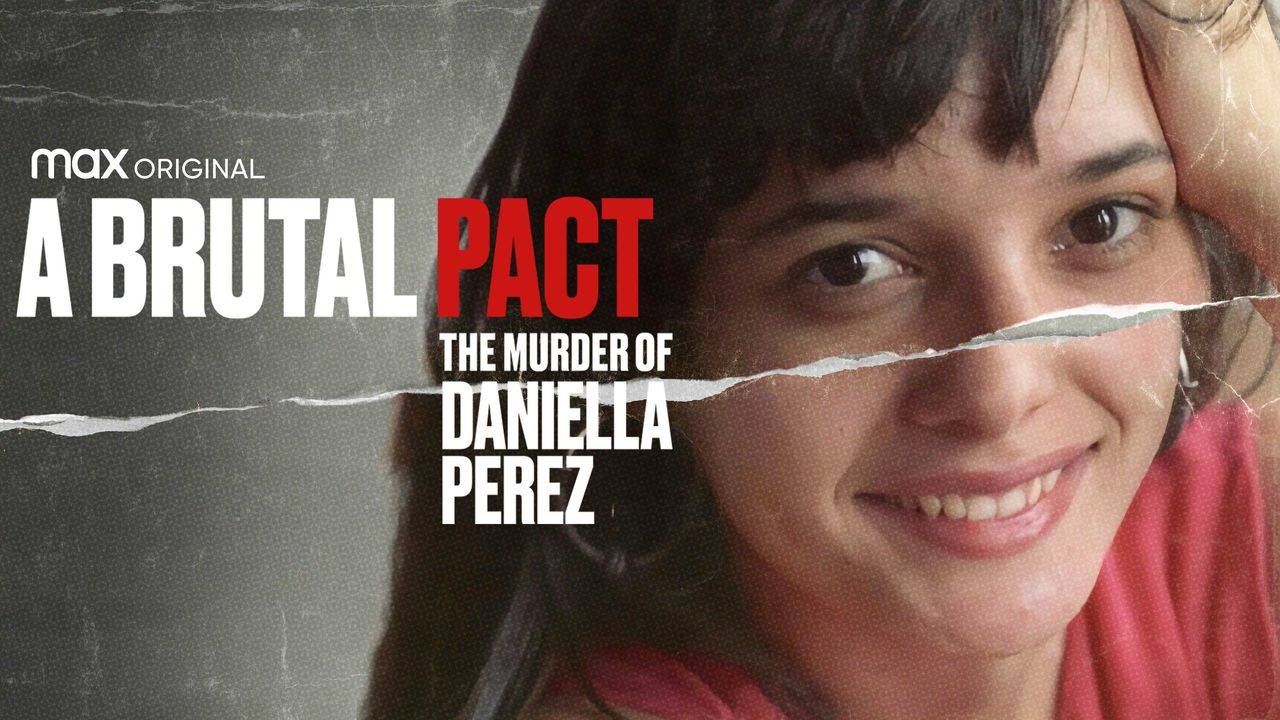 Creators: Tatiana Issa, Guto Barra
Cast: Glória Perez, José Muiños Piñeiro Filho, Barbara Ferrante
A Brutal Pact: The Murder of Daniella Perez is a gripping five-episode docu-series that explores the horrific tragedy that befell the Brazilian actress just as her star was on the rise. Beginning after Daniella Perez's disappearance with the discovery of her body near Rio de Janeiro, A Brutal Pact investigates the gruesome 1992 murder by her jealous co-star and the fight to bring them to justice. Featuring interviews with friends, colleagues, and her mother, Glória Perez, as well as footage of the late telenovela star, A Brutal Pact is an unbelievable gripping tale commemorating the 30th anniversary of Perez's untimely demise. – Yael Tygiel
Watch on HBO
The Cheshire Murders (2013)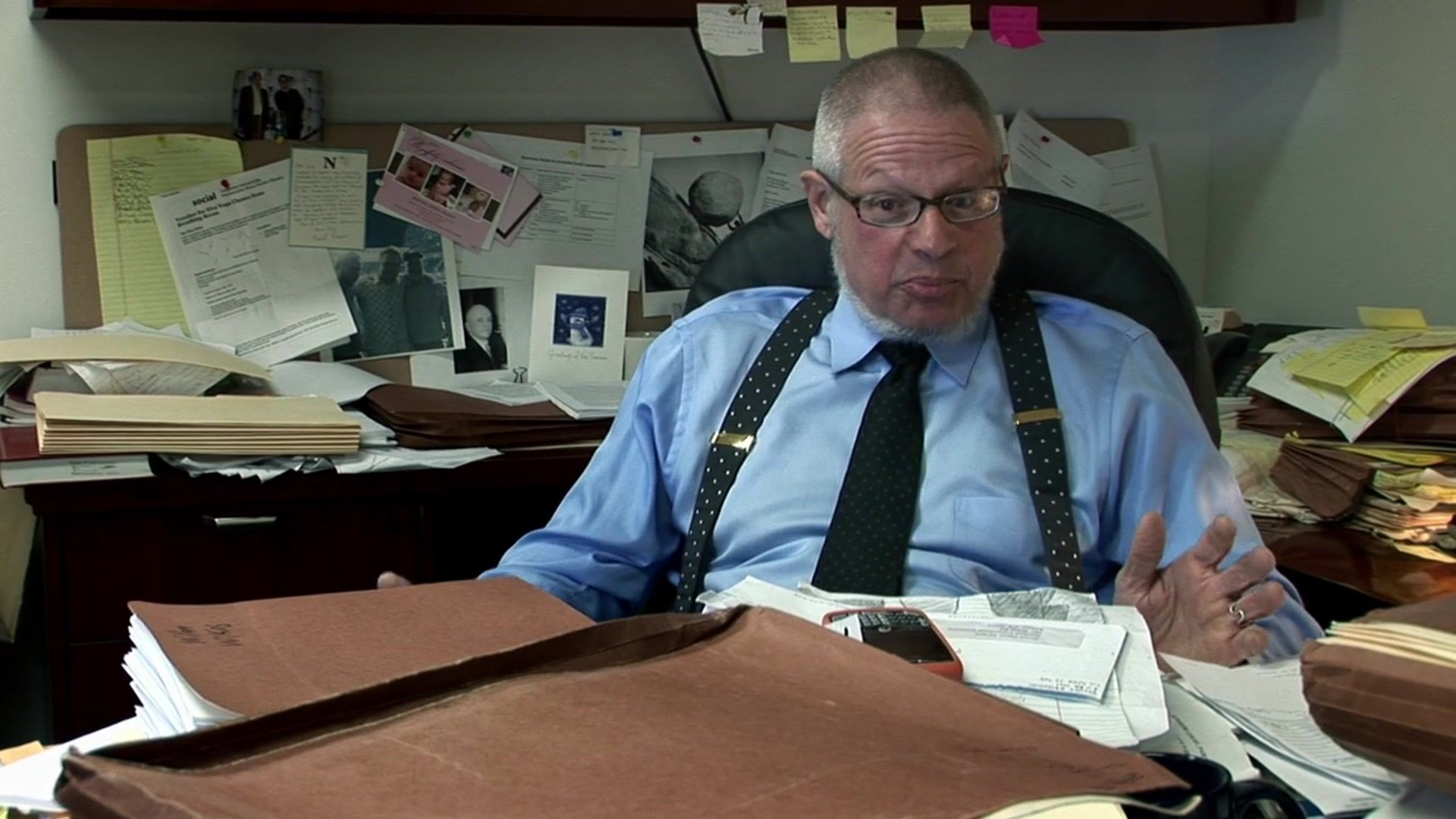 Run Time: 1 hr 58 min | Director: Kate Davis, David Heilbroner
The Cheshire Murders is a documentary co-directed by Kate Davis and David Heilbroner chronicling the horrific Petit family home invasion-turned-murder in Cheshire, Connecticut. Featuring archival footage of Jennifer Petit and her two daughters, as well as interviews with the police involved in the investigation of the heinous crimes, The Cheshire Murders is a gripping look at the events that shocked the small suburban town. The chilling documentary follows the politically charged trial, which revealed disturbing failures on the part of the police and the tragic reality that it all could have been prevented. – Yael Tygiel
Watch on HBO
Rich & Shameless (2022)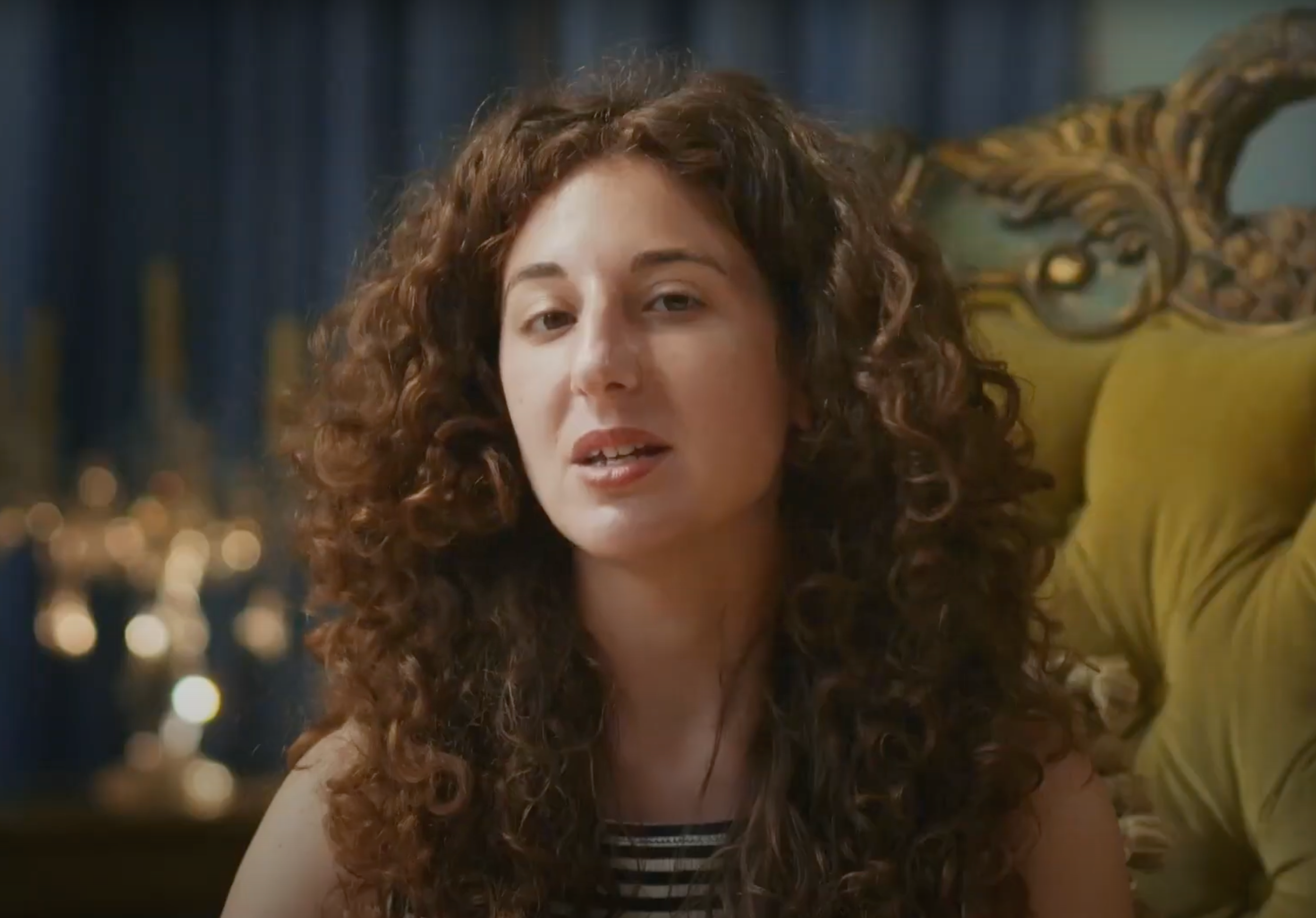 Salacious stories every episode, Rich and Shameless is a docu-series that highlights different scandals involving some of the biggest celebrities. Rich and Shameless approaches each tale of wealth and recklessness with quick and digestible episodes intended to entice audiences to further explore these stories themselves. Many of the episodes of Rich and Shameless explore high-profile crimes that have been featured in longer formats, such as lengthy documentary investigations, like the NXIVM sex cult in The Vow, or through true-crime dramatizations, like the theft of Pamela Anderson and Tommy Lee's sex tape in Hulu's brilliant Pam & Tommy. – Yael Tygiel
Watch on HBO
Undercurrent: The Disappearance of Kim Wall (2022)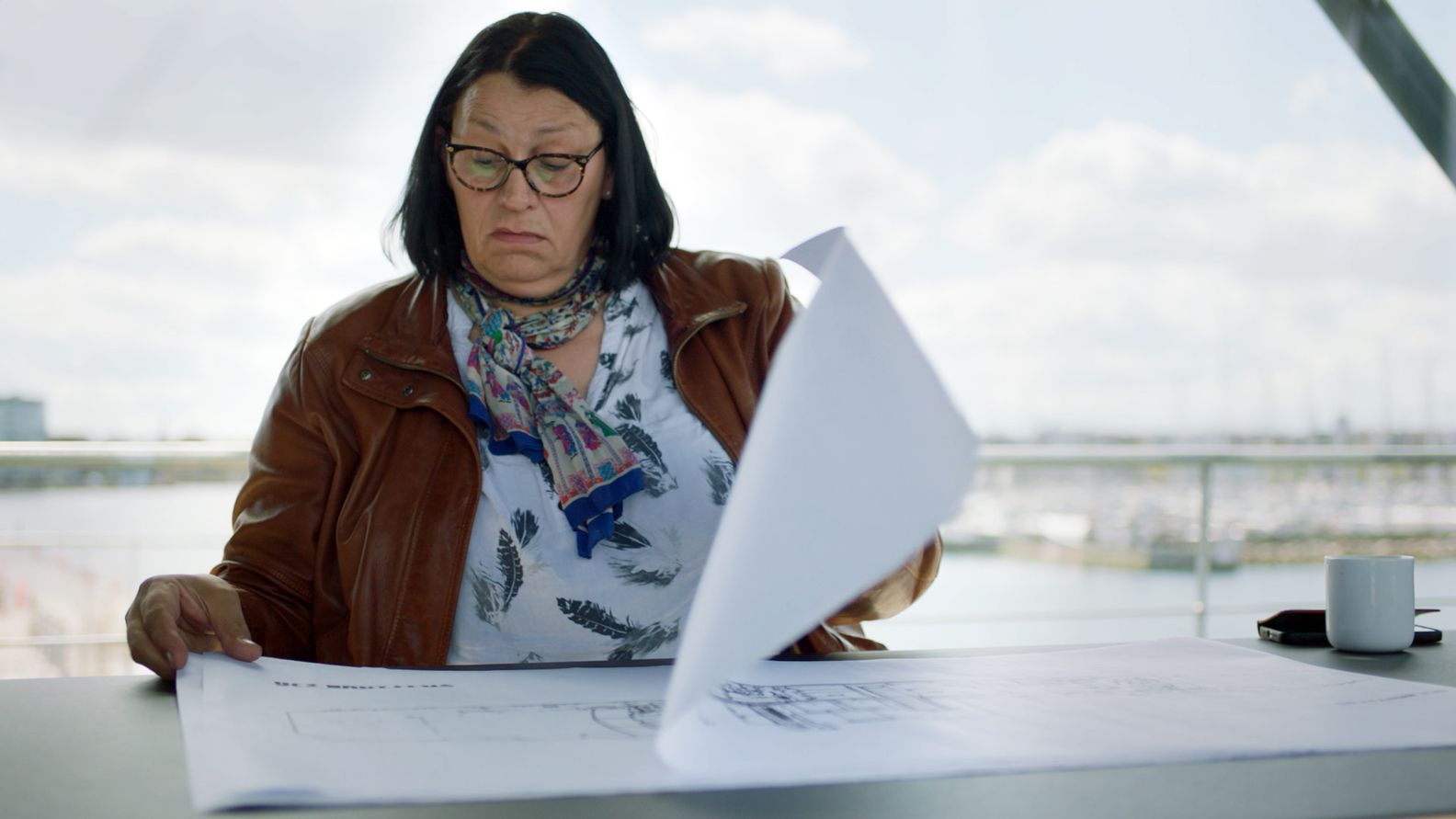 Director: Erin Lee Carr
At just two hour-long episodes, this is a quick but intriguing watch. The series explores the disappearance of a young Swedish journalist, whose life was tragically cut short after she went to interview a man named Peter Madsen on a homemade submarine. Madsen was known for being an eccentric, entrepreneurial inventor; however, throughout the series, there was a darkness that manifested itself with him. Undercurrent: The Disappearance of Kim Wall showcases a unique and devastating case that rocked Denmark. – Taylor Gates
Watch on HBO
The Crime of the Century (2021)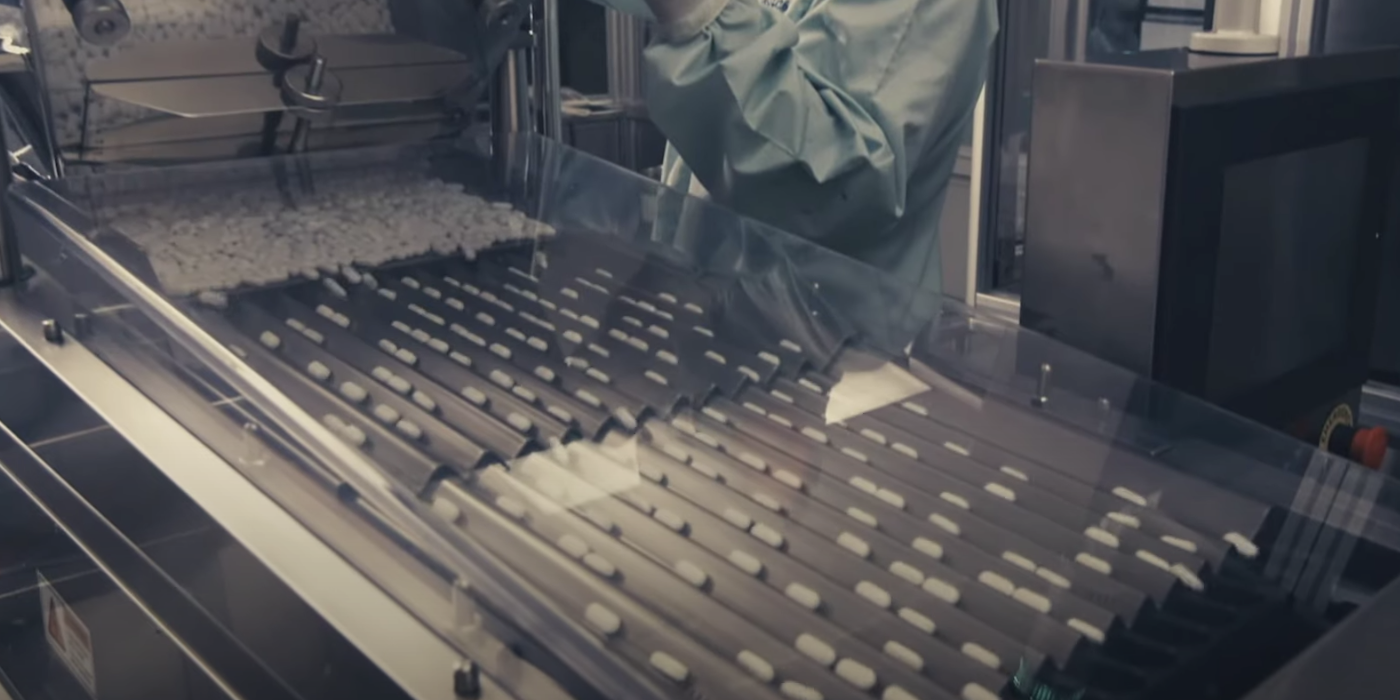 Director: Alex Gibney
For a non-fiction look at some of the cases and themes explored in the Emmy-winning limited series Dopesick, look no further than The Crime of the Century. This docuseries shines a light on the opioid epidemic in the US and the organizations that have enabled it – namely the government and Purdue Pharma. The series is shocking and illuminating, raising big, important questions that society needs to be taking a serious look at. – Taylor Gates
Watch on HBO
The Murders at Starved Rock (2021)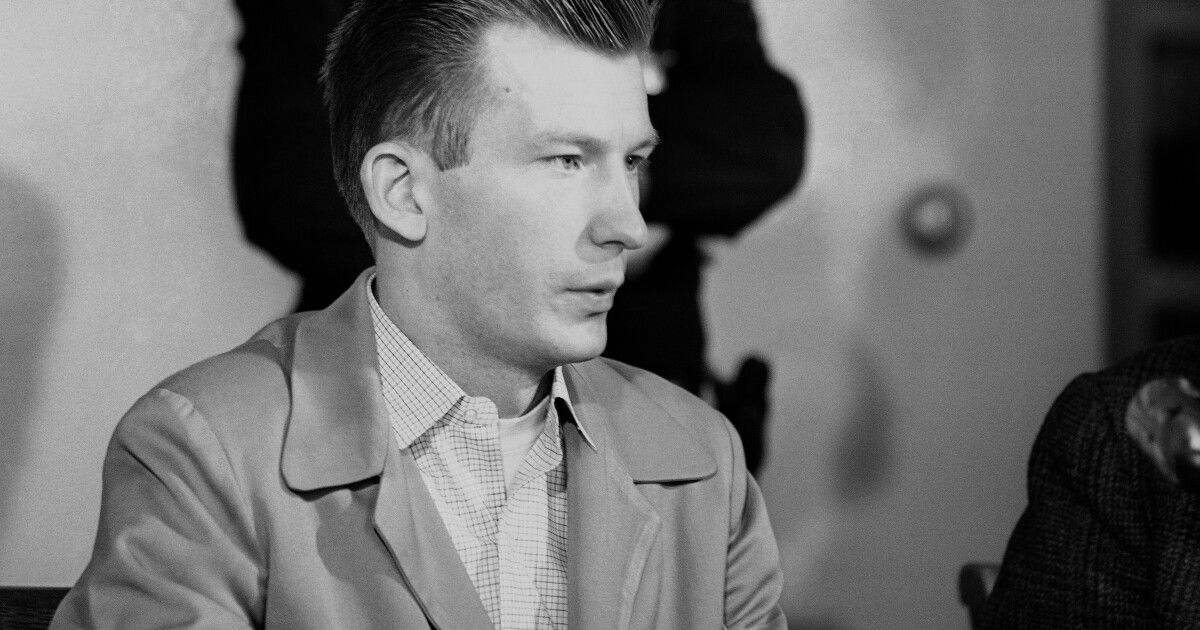 Director: Jody McVeigh-Schultz
A three-part docuseries, The Murders at Starved Rock recounts the deaths of three women, Mildred Lindquist, Frances Murphy, and Lillian Oetting, in 1960 at Starved Rock State Park. Despite a confession and the fact he's been in prison for the past six decades, convicted killer Chester Weger maintains his innocence – something that has the small Illinois town divided. An interesting twist in storytelling comes in the form of filmmaker David Raccuglia: the son of the prosecutor who got Weger convicted who is heavily involved in the documentary. As haunting as it is riveting, The Murder at Starved Rock is a reverent yet captivating look at one man in particular's complicated relationship with a historic crime. – Taylor Gates
Watch on HBO
Gaming Wall Street (2022)
Director: Tobias Deml
Based on the highly publicized story of Gamestop's stock market adventure, Gaming Wall Street is a two-part true crime docu-series that explains the viral trend brought on by digital vigilantes who caused chaos in the stock market and ultimately revealed widely ignored systemic flaws within Wall Street. Narrated by Succession star Kieran Culkin, Gaming Wall Street provides a fast-paced peek into the financial arena, stuffed with accessible explanations focusing on the groundbreaking Gamestop fiasco. It explores a deeply relatable underdog story that could happen to anyone. – Yael Tygiel
Watch on HBO
Mind Over Murder (2022)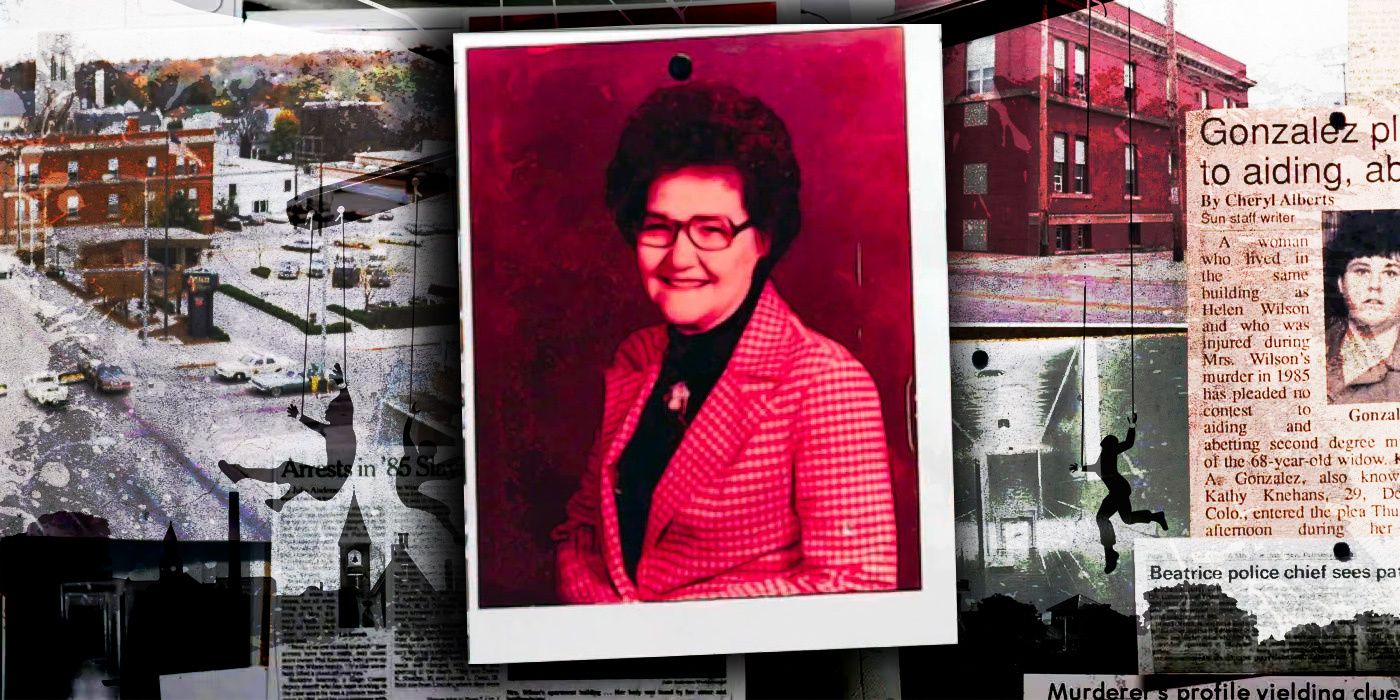 Director: Nanfu Wang
Mind Over Murder is a true-crime docuseries you have to see to believe. The show dives into a murder case from 1985 where six people were convinced of killing a beloved grandmother in the community. The seemingly straightforward crime quickly turns into anything but, as the group is exonerated by DNA evidence in 2009. The mind behind acclaimed documentaries like Hooligan Sparrow and One Child Nation, Nanfu Wang masterfully presents a commentary on how unreliable memory can be in stressful situations like these and how flawed our judicial system really is. – Taylor Gates
Watch on HBO
Heaven's Gate: The Cult of Cults (2020)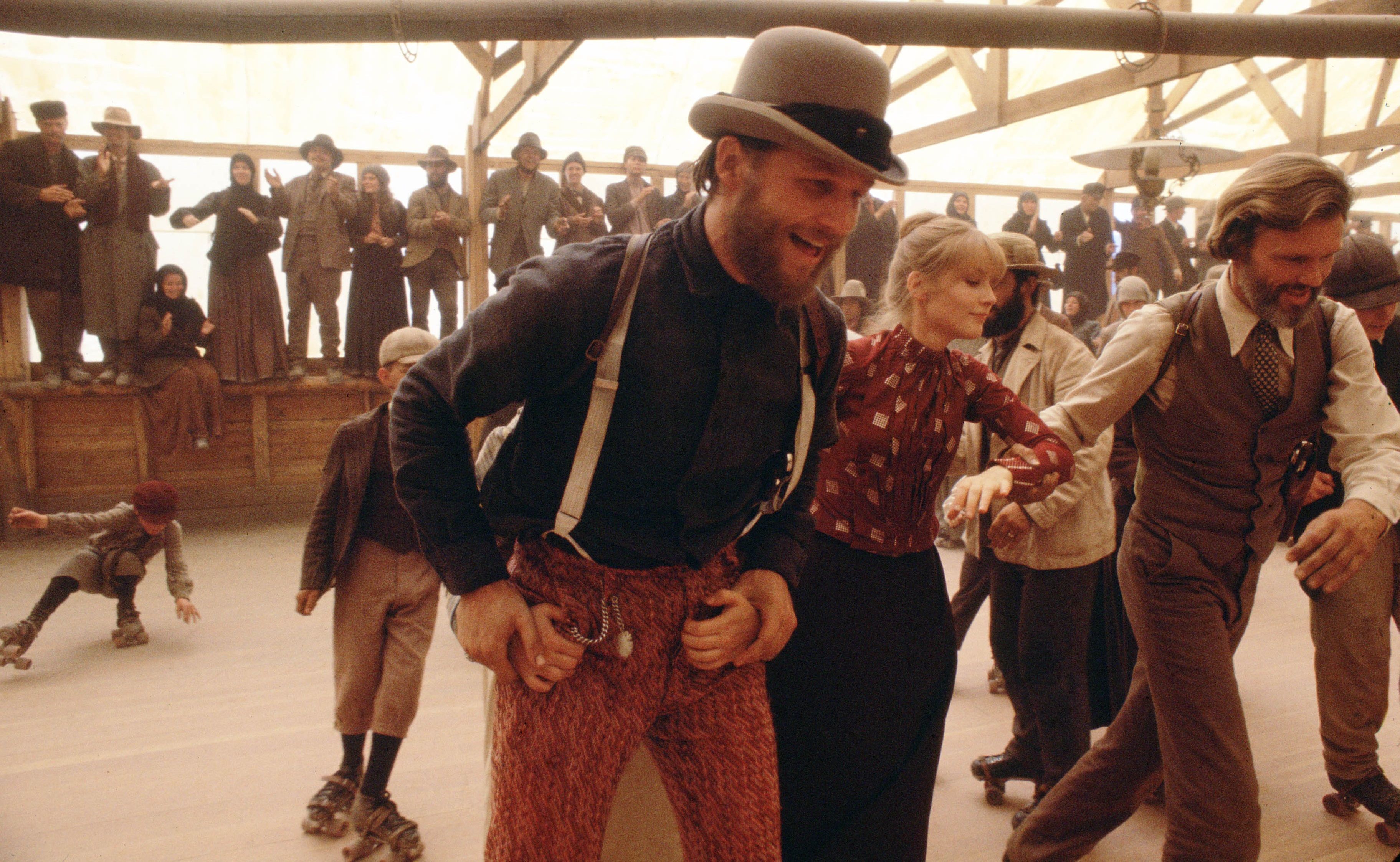 Director: Clay Tweel
If you burned through series like Netflix's Keep Sweet: Pray and Obey, Scientology and the Aftermath, or one of the several NXIVM-themed documentaries, you're sure to become invested in Heaven's Gate: The Cult of Cults. The series explores the UFO religion Heaven's Gate, which was led by Marshall Applewhite. Featuring never-before-seen footage of the cult, the series explores the organization's bizarre beliefs and rituals leading up to the tragic mass suicide in 1997. – Taylor Gates
Watch on HBO
The Way Down (2021-2022)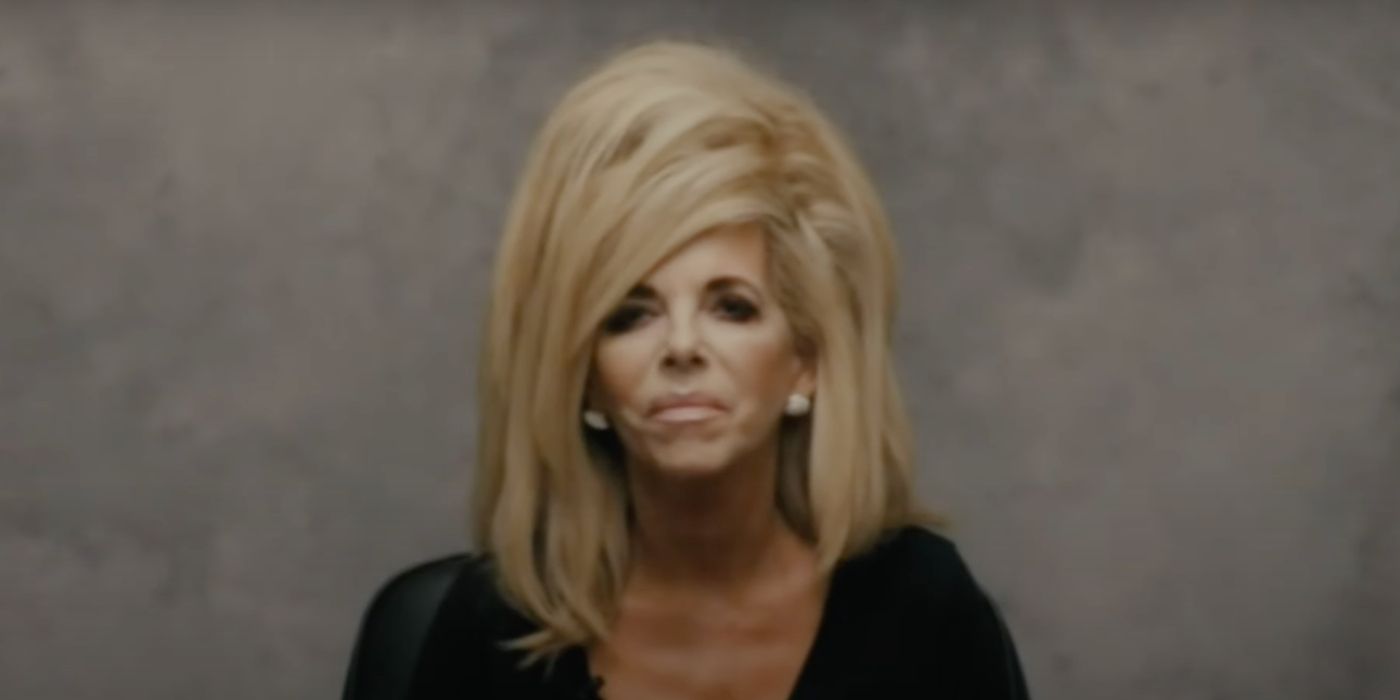 Director: Marina Zenovich
This documentary explores the incredible story of the life and untimely death of the leader of the controversial Remnant Fellowship church in Tennessee, Gwen Shamblin Lara. Former members swear it's a cult; current members assure you it is anything but. Regardless, it is a fascinating story watching what started as a weight loss program slowly spiral into a devout church with millions of dollars. Interviews with former members detail what it was like on the inside and how they watched Gwen transform into a complicated leader whose way of running things may have gotten a tad out of control. The series was supposed to be three episodes, but with the untimely death of Shamblin, the producers released two more. Funny how people are more willing to talk when the person they're afraid of is no longer around for retribution. – Jennifer McHugh
Watch on HBO
The Vow (2020-2022)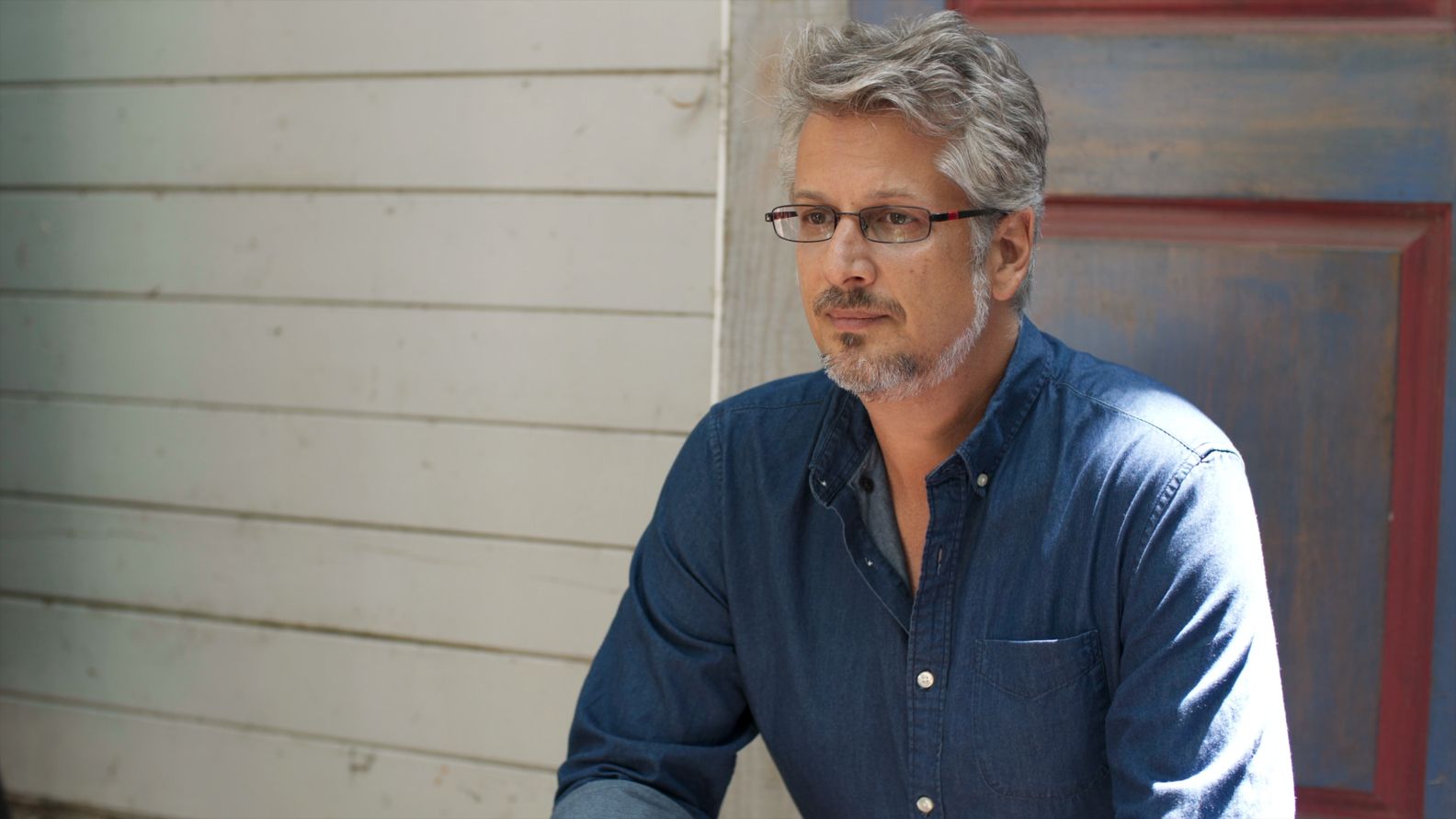 Director: Jehane Noujaim & Karim Amer
NXIVM may be confusing to pronounce, but it is one of the most recognizable modern-day cults. Touted as a leadership and personal evolution program, the group quickly devolved into something way more sinister. Keith Reniere, the leader, as well as a few of his devout followers have been sentenced to prison time for their crimes. The documentary follows survivors in their post-NXIVM lives and happens to have incredible footage from the inside as one of the former members, Mark Vicente, was the group's historian. The access to the behind-the-scenes footage is something that needs to be seen to be believed. You will see firsthand the level of manipulation and degradation used to brainwash followers through tense workshops, seminars, an odd scarf promotion system, and (inexplicably) volleyball. The series was renewed after one season, and season two is expected to drop sometime in the near future as it covers the trials of the leaders and the reactions of the former followers. – Jennifer McHugh
Watch on HBO
The Inventor: Out for Blood in Silicon Valley (2019)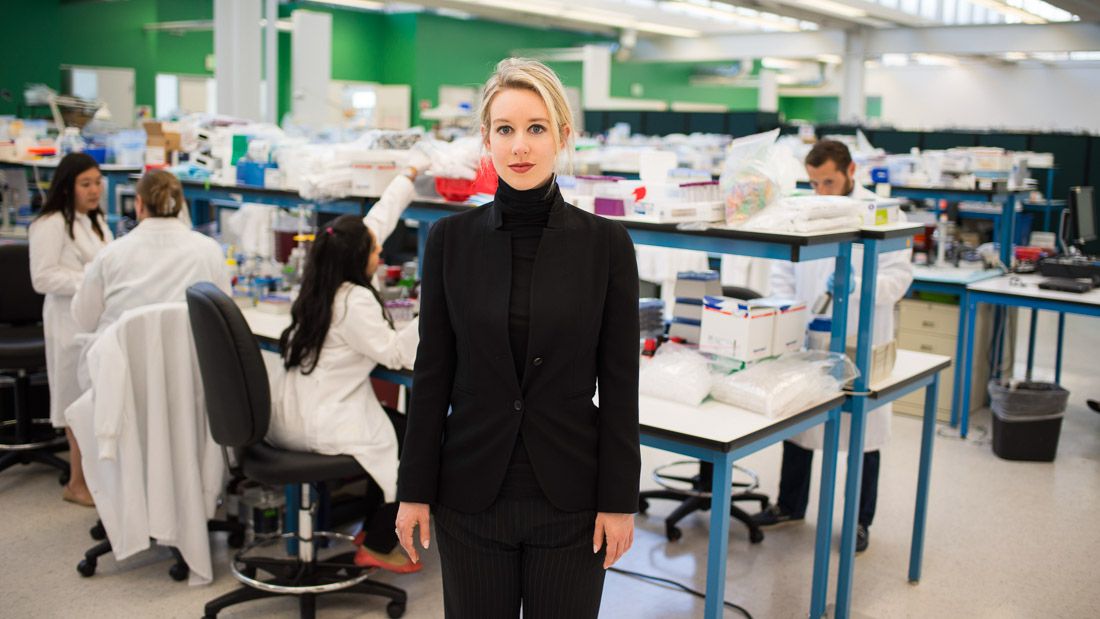 Director: Alex Gibney
An incisive and illuminating documentary in which Alex Gibney pulls back the curtain on the greed lurking right underneath us, The Inventor: Out for Blood in Silicon Valley is one of the most incredible investigative works that has to be seen to be believed. It centers on the now infamous Elizabeth Holmes, an entrepreneur who built a cult of personality that she used to sell a lie about her startup company — a lie that she carried on for years. She promised that she could provide comprehensive medical tests from only a single drop of blood. It was a potentially revolutionary idea that Holmes had to deceive people into thinking she could achieve when it became clear that the technology was not yet there. The film shows how all-encompassing this lie was, taking us step by step through how big it all got before blowing up in her face when a few courageous whistleblowers came forward. It is a portrait of both Holmes and a broken industry that not only let this happen but also fed much of her motivations. Even if you've heard the story, going back to see the documentary that lays it all out remains an eye-opening experience. – Chase Hutchinson
Watch on HBO
I Love You, Now Die: The Commonwealth vs. Michelle Carter (2019)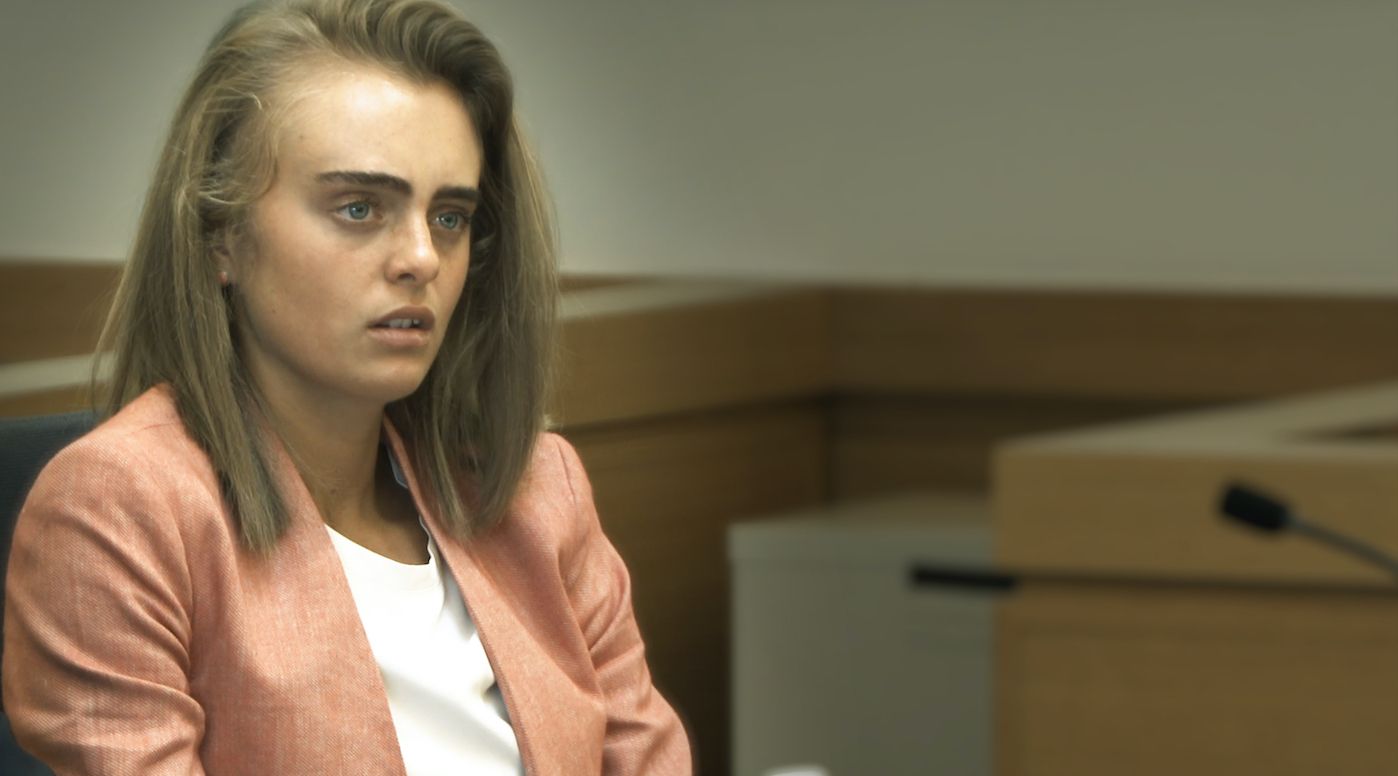 Director: Erin Lee Carr
I Love You, Now Die: The Commonwealth vs. Michelle Carter reckons with modern technology, and how the criminal justice system is still catching up to the ever-changing and ever-evolving world of texting and social media when crimes are committed within the devices we hold in our hands. Receiving nationwide coverage due to its disturbing subject matter, the law found itself in uncharted territory when teenager Conrad Roy committed suicide after his girlfriend, Michelle Carter, continuously encouraged him to do so over countless texts.
A jarring and shattering look into the damaging effects social media can have on teenagers' mental health in addition to the power written words can hold, I Love You, Now Die, asks where we draw the line and who should be held accountable in such matters. Taking viewers into the courtroom as Carter is tried for involuntary manslaughter, the result is a grueling, two-part documentary series that paints a conflicting portrait of mental illness. The true story has also been developed into a Hulu original limited series, The Girl from Plainville, starring Elle Fanning as Carter as she goes on trial.
Watch on HBO
I'll Be Gone in the Dark (2020-2021)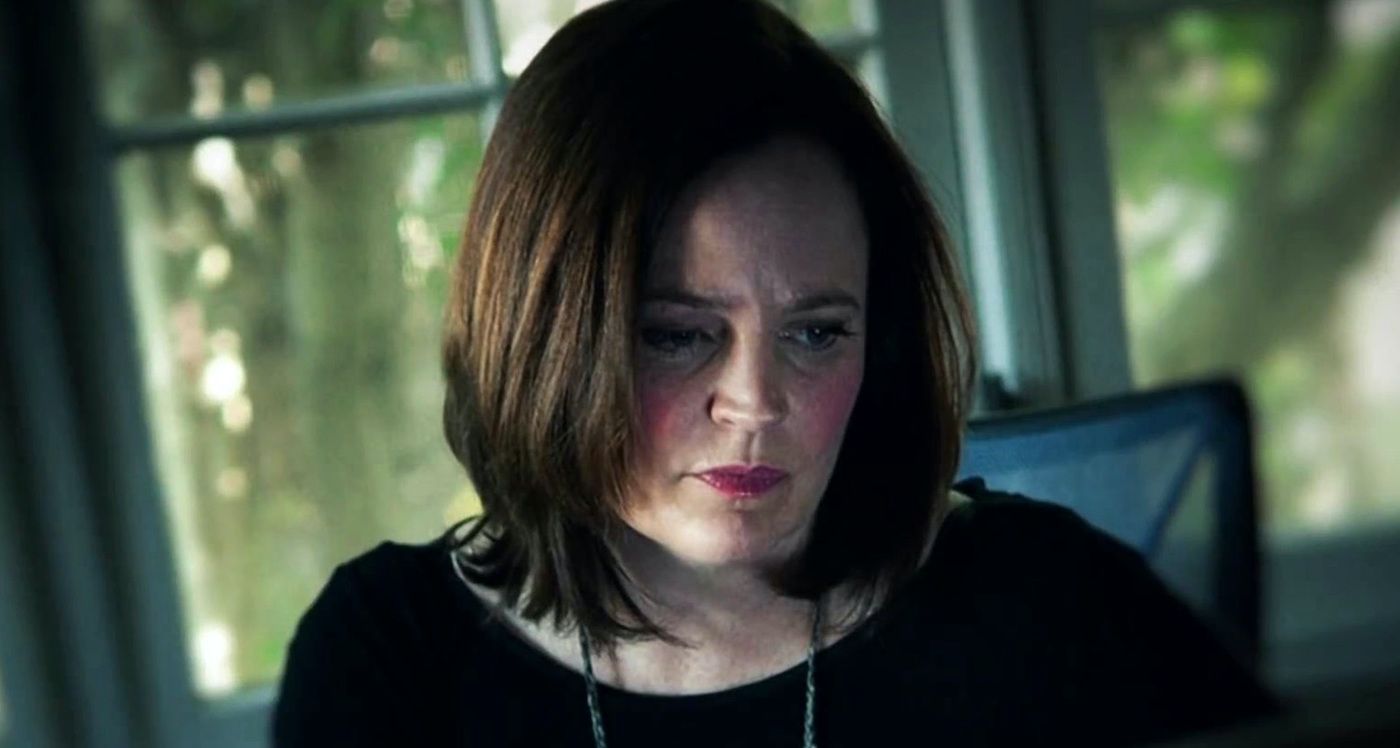 Director: Liz Garbus
What makes the HBO original documentary series, I'll Be Gone in the Dark, stand out amongst other true-crime series is that it chooses to give a voice to the victims and survivors of the Golden State Killer instead of focusing on the killer himself. Following journalist Michelle McNamara's remarkable investigation into the unsolved identity of the Golden State Killer, a title she coined, the series accompanies her as she goes about the process of solving the case while writing the best-selling true crime novel, I'll Be Gone in the Dark: One Woman's Obsessive Search for the Golden State Killer.
A serial rapist and serial killer who wreaked havoc upon both couples and women in California during the 70s and 80s, police were never able to catch the culprit despite the frequency of his attacks. The series is interspersed with interviews of McNamara and countless survivors as they tell their stories, but McNamara tragically died before she was able to finish writing her book or find out the killer's identity. As the investigation spanned over several decades, Joseph James DeAngelo was eventually arrested in 2018 and officially deemed to be the Golden State Killer. Thanks to McNamara's colleagues and widower, Patton Oswalt, the group was able to put together the last portion of the book with her extensive notes, and the result is an all-consuming deep dive into one of the biggest and most elusive cold cases that lasted for far too long.
Watch on HBO
Murder on Middle Beach (2020)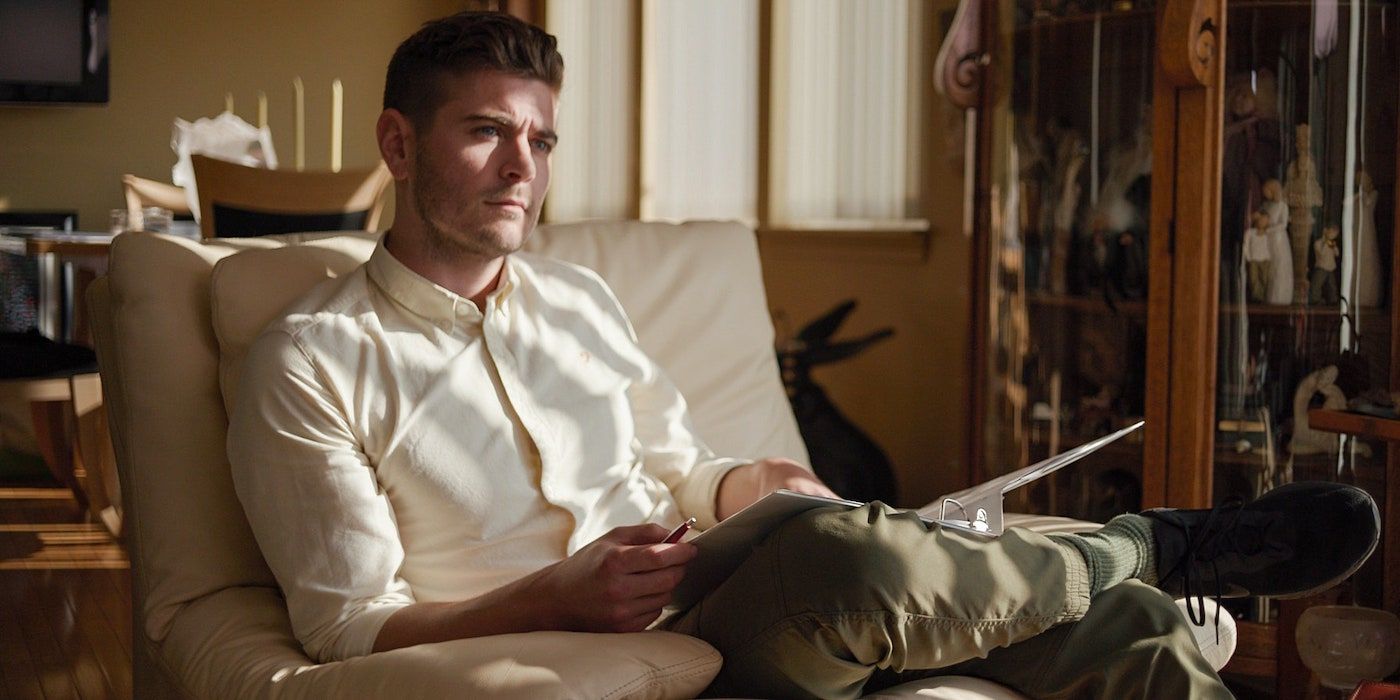 Director: Madison Hamburg
Murder on Middle Beach is a haunting story about a son trying to solve his mother's murder. Directed in full by Madison Hamburg, this four-part documentary series dives into the mystifying and brutal murder of his mother, Barbara Hamburg. To this day, the case remains unsolved, and Madison's quest to find the truth is heartbreaking and profound as he plays the role of both a sleuthing detective and grieving son. Growing up in an affluent, nice Connecticut town with a seemingly happy family, darkness lurked beneath the surface which then resulted in a messy divorce between his parents.
Several years later, everything came boiling to a head when Barbara Hamburg was discovered murdered outside her home. The series takes viewers on a wild goose chase full of red herrings and sketchy suspects as Madison interviews everyone from his aloof father, to his aunt, and even his own sister as they've all become a suspect in his mother's murder at one point or another. Murder on Middle Beach can easily be binged over the course of one weekend and never wavers while following one son's search for not only answers in a puzzling murder mystery, but for peace and acceptance too.
Watch on HBO
Atlanta's Missing and Murdered: The Lost Children (2020)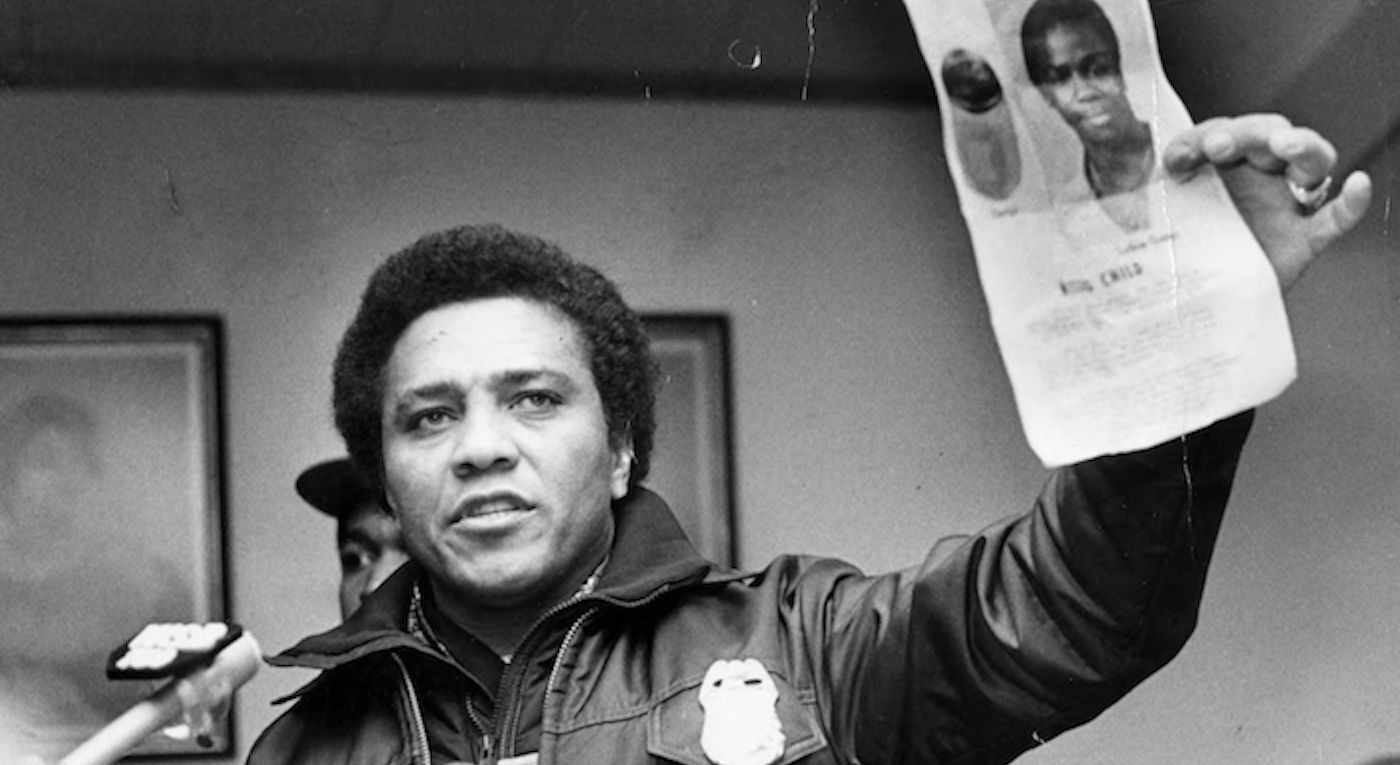 Director: Sam Pollard, Maro Chermayeff, Jeff Dupre, Joshua Bennett
An unspeakable horror was occurring in Atlanta from 1979 through 1981. A serial killer was wreaking havoc upon the city, and at least 30 African-American children and young adults were disappearing or found murdered. Atlanta's Missing and Murdered: The Lost Children is a heavy but necessary viewing as it explores who receives attention from both the media and police amidst murder investigations, and who doesn't.
After 21 terrifying months of funerals and missing flyers, police arrested 23-year-old Wayne Williams for the murder of two young adults while also connecting him to the murders of 10 children. After his conviction, most of the cases were closed in 1982 without ever going to trial, and to this day, many still feel like the various cases were unjustly halted before it could be proved beyond a reasonable doubt that Williams was responsible for every disappearance and killing. The case was then officially re-opened in 2019 by the mayor of Atlanta, and the series continues to divulge new information surrounding the case as skepticism of Wayne's guilt remains amongst the victims' families.
Watch on HBO