The new streaming service actually has a pretty great library of TV, both new and old.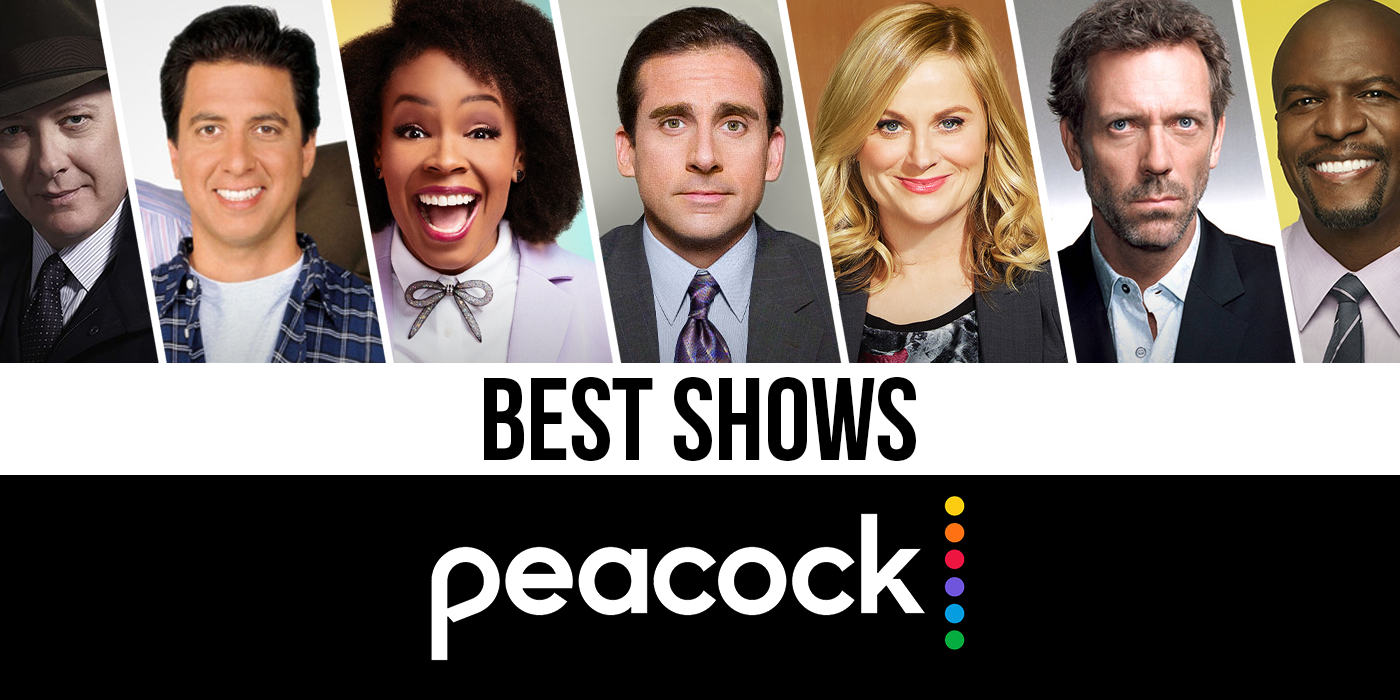 Peacock has a pretty robust library of stuff —especially TV shows. The NBCUniversal streaming service certainly plays hosts to some of the best NBC shows ever made (it's the exclusive home of The Office) and some exciting originals, but they've also got a really nice lineup of TV shows from other networks as well. And if you're looking for some help whittling down what to watch or are just simply curious what the best shows on Peacock are, we're here with a handy guide to point you towards the cream of the crop. So check out our list of the best TV shows on Peacock right now and get to streaming.
Can't find what you're looking for? Check out our list of best shows on Netflix, HBO, or Prime Video.
Editor's note: This article was updated July 2023 to include Based on a True Story.
RELATED: The Best Movies to Watch on Peacock Right Now
Superstore (2015-2021)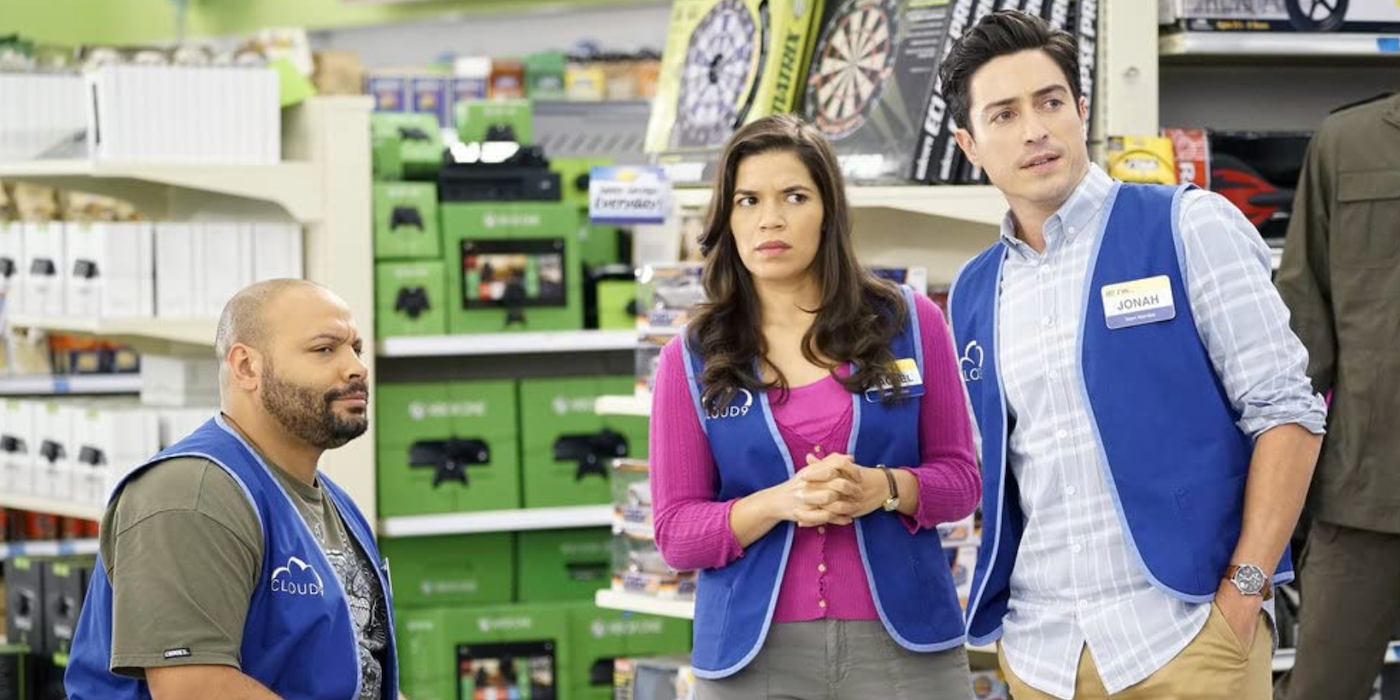 Created by: Justin Spitzer
Cast: America Ferrera, Ben Feldman, Lauren Ash, Colton Dunn, Nico Santos
One of those comedies that got better every season, Superstore's ensemble carried the show scenes after scene. About the employees' lives at a big-box store, Superstore leaned into the worst parts of working at a place where the company loves to say they're here for you but really aren't. With an ensemble led by Ugly Betty's America Ferrera, Superstore started as her show. Still, it evolved into an actual ensemble piece where everyone got their moments to shine, creating laugh after laugh from start to finish. The standout by the end is Lauren Ash as no-nonsense Dina Fox, who will make you cry with laughter with just one line. From the characters to the vignette of customers as scene transitions, Superstore is the perfect show to turn on and suddenly realize you've watched five seasons in one sitting. – Arianne Binette
Watch on Peacock
Based on a True Story (2023-present)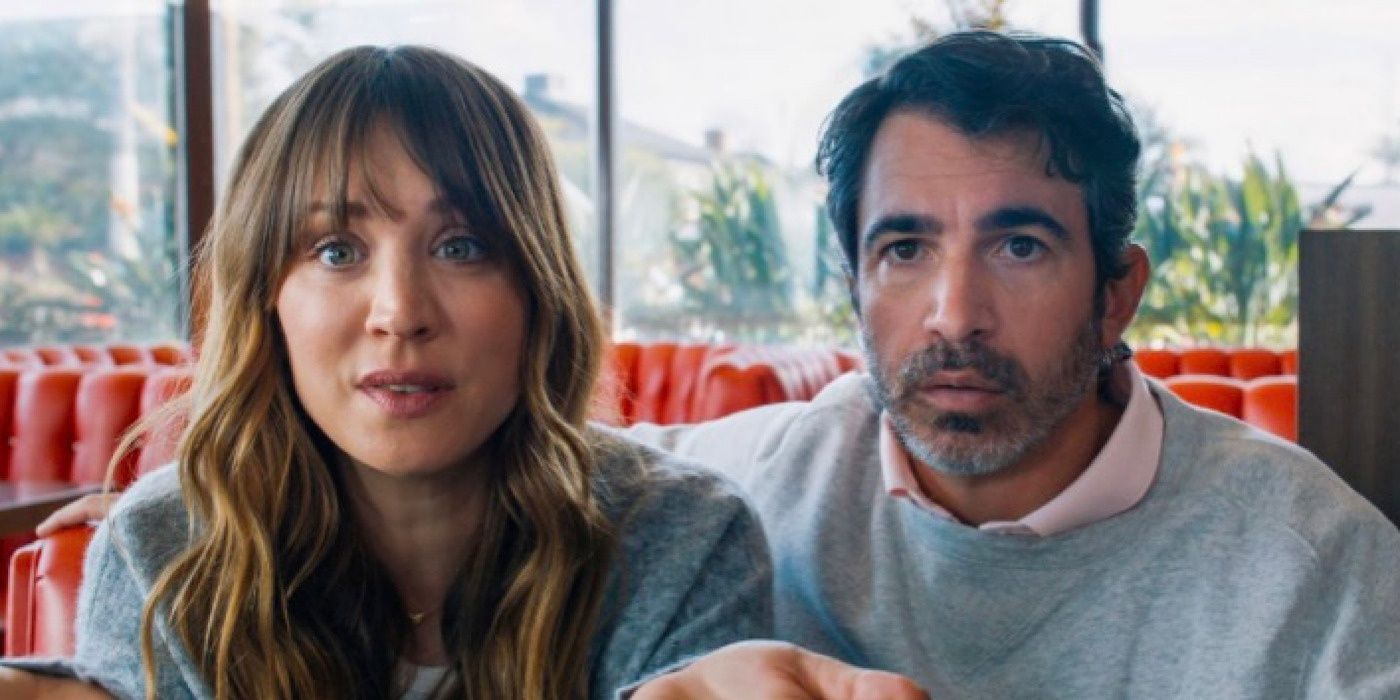 Creator: Craig Rosenberg
Cast: Kaley Cuoco, Chris Messina, Tom Bateman, Priscilla Quintana, Liana Liberato
True crime is all the rage, with podcasts, documentaries, and dramas being consumed all across the globe, and Based on a True Story takes all of that and synthesizes it into a thrilling comedy of murder and monetization. Kaley Cuoco (The Big Bang Theory) and Chris Messina (Away We Go) play a married couple who decide to solve their money troubles by getting into true crime podcasting when they suspect their new friend of being a murderer. The show is an interesting take on the American obsession with capitalizing on tragedy and death that pokes fun at DYI sleuths that often get in over their heads while treading on the victims of violence.
Watch on Peacock
Bupkis (2023-present)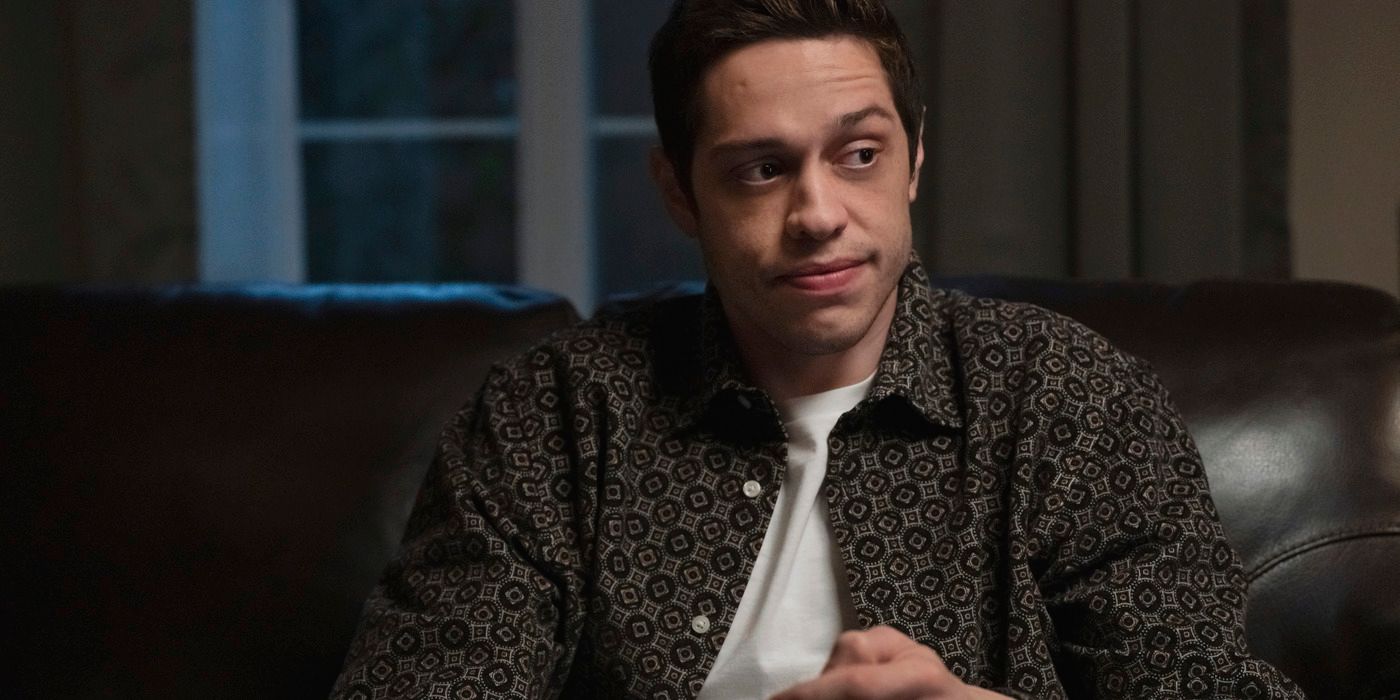 Creator: Pete Davidson, Judah Miller, Dave Sirus
Cast: Pete Davidson, Edie Falco, Joe Pesci,
Pete Davidson (SNL) plays himself in this hilariously heightened version of his life. Bupkis takes Davidson back to his home borough of Staten Island, where he has to move back in with his mom while he tries to find purpose and direction. Davidson brings in a whole host of famous friends that have a ball splashing around in the absurd world he's created for himself, including Charlie Day (Fist Fight), Machine Gun Kelly (Jackass Forever), and Al Gore (An Inconvenient Truth). But one of the most impactful characters in the show is Joe Pesci (My Cousin Vinny) as Davisdon's grandfather, who doles out grounded advice and harsh truths to the wayward main character.
Watch on Peacock
Mrs. Davis (2023-present)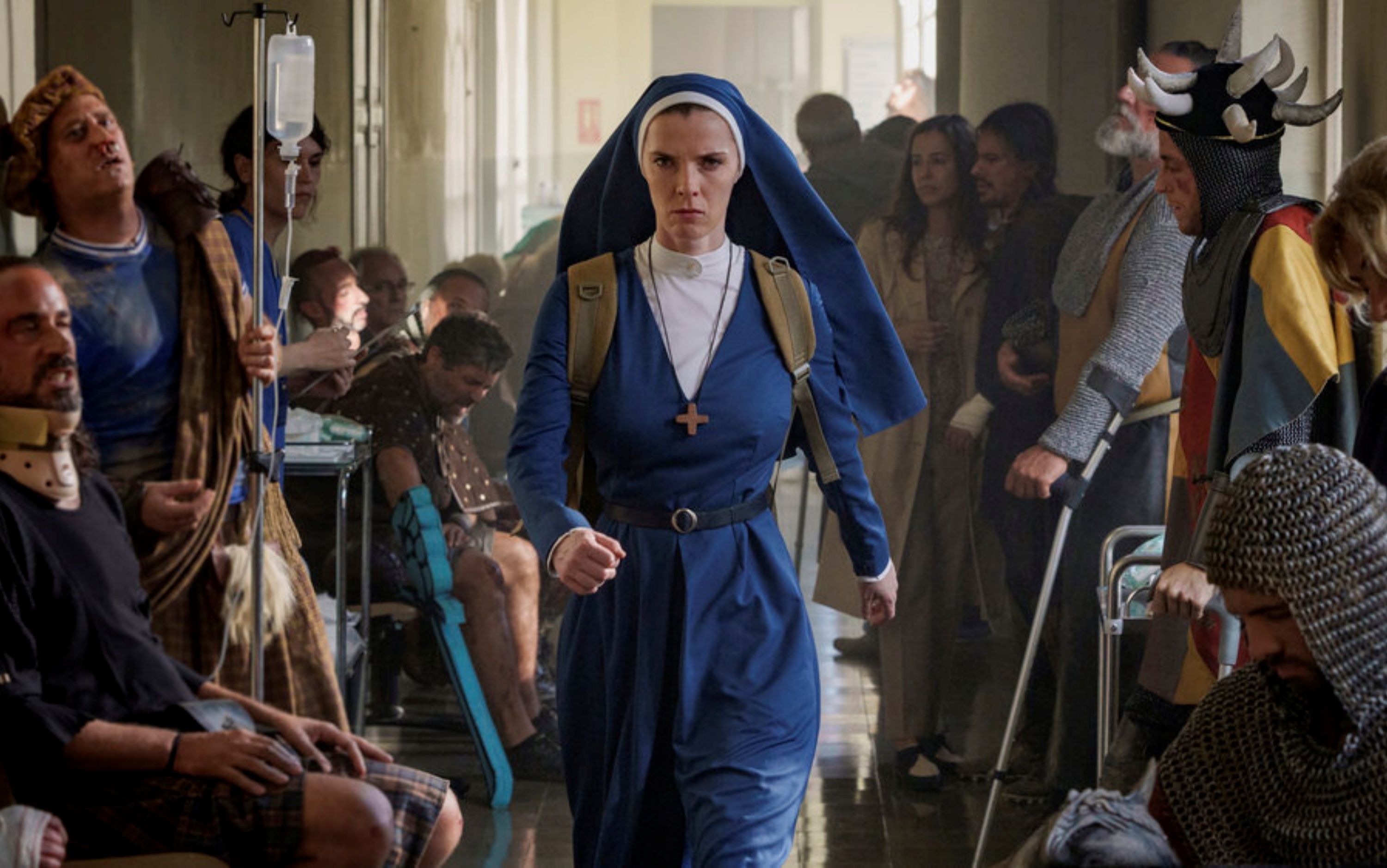 Creators: Tara Hernandez, Damon Lindelof
Cast: Betty Gilpin, Jake McDorman, Andy McQueen
Betty Gilpin (GLOW) kicks serious butt as the star of Mrs. Davis, an action-packed sci-fi series from Tara Hernandez and Damon Lindelof (Watchmen). Brilliantly blending comedy, action, and drama, Mrs. Davis follows Sister Simone (Gilpin), a devout nun on a mission of faith. Joined by her ex-boyfriend Wiley (Jake McDorman), the duo set out on a global adventure to stop an all-knowing, all-powerful artificial intelligence named Mrs. Davis. With a 10-episode first season, Mrs. Davis captures a unique energy by ensuring every episode is heart-pumping, hilarious, and cleverly ridiculous. – Yael Tygiel
Watch on Peacock
The Ark (2023-present)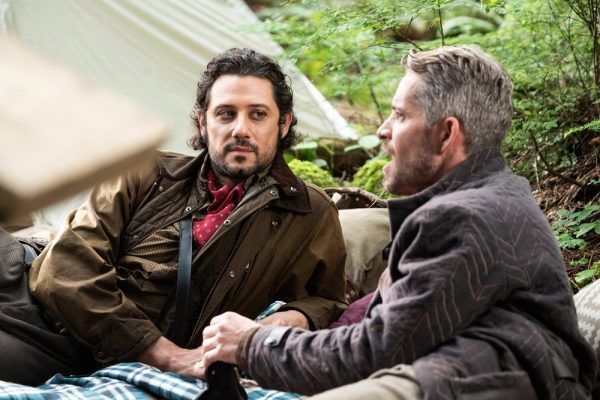 Creator: Dean Devlin
Cast: Christie Burke, Reece Ritchie, Richard Fleeshman, Stacey Read, Ryan Adams
The Ark is an exciting sci-fi series about a group aboard a spaceship launched into the universe to begin making a planet hospitable for mankind. A simple premise created by sci-fi legend Dean Devlin (Independence Day), who co-showruns the series with Jonathan Glassner (Stargate SG-1), The Ark quickly reveals itself to be not only a space adventure but a thrilling interpersonal drama. Overlook the graphics and focus on enjoying the undeniably gorgeous and truly talented cast, which includes Christie Burke, Reece Ritchie (The Outpost), Richard Fleeshman (The Sandman), Stacey Read, and Ryan Adams, because The Ark really shines with a heart-racing pace and cleverly engineered plot twists. – Yael Tygiel
Watch on Peacock
La Brea (2021-present)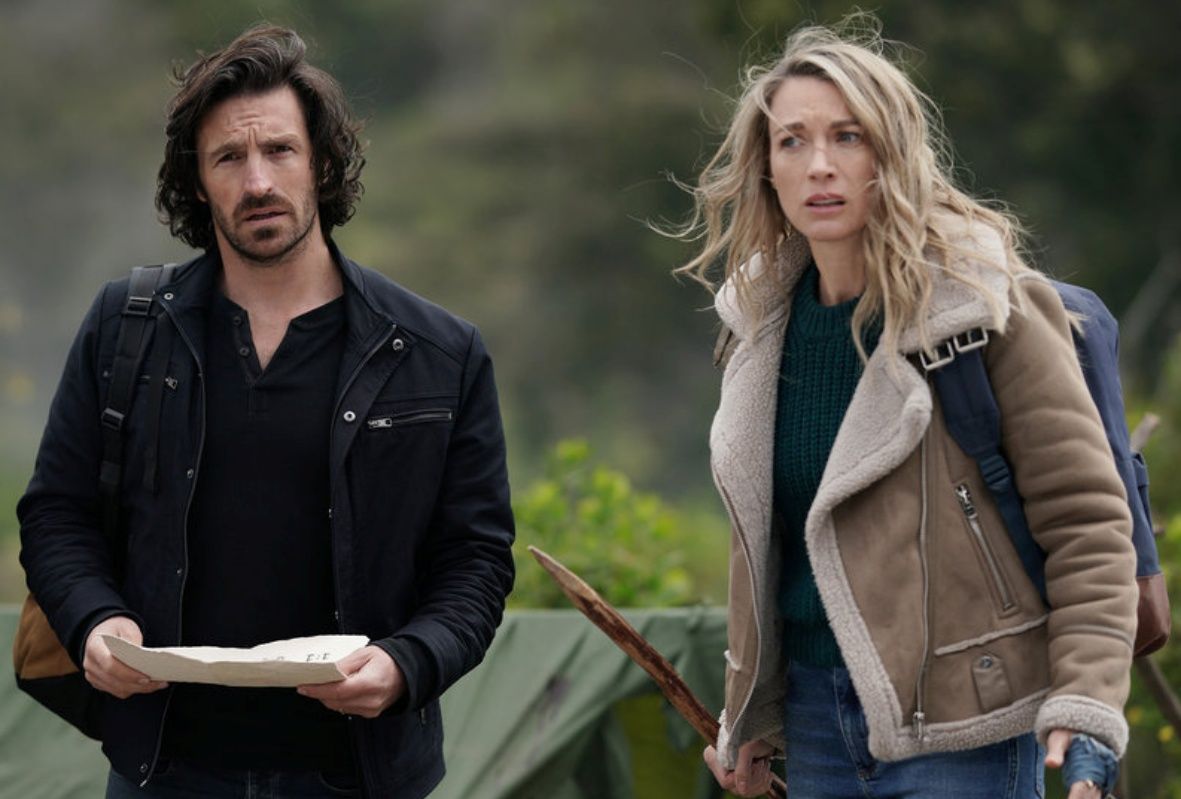 Created By: ​​David Appelbaum
Cast: Natalie Zea, Eoin Macken, Chiké Okonkwo
Fans of mystery sci-fi in the vein of Lost or The 4400 will thoroughly enjoy La Brea. When an enormous sinkhole opens up around Los Angeles's famous La Brea Tar Pits, a family gets separated on opposite sides of the massive chasm: mother (Natalie Zea) and son (Jack Martin) at the bottom, father (Eoin Macken) and daughter (Zyra Gorecki) at the top. Beneath the surface of the sinkhole is a primeval world full of ancient threats that are waiting to devour everyone consumed by the crater. Both parents must fight their own battles against the government, stalking predators and harsh environments to try to reunite their family before the hole closes and they are lost forever. – Tauri Miller
Watch on Peacock
Poker Face (2023-present)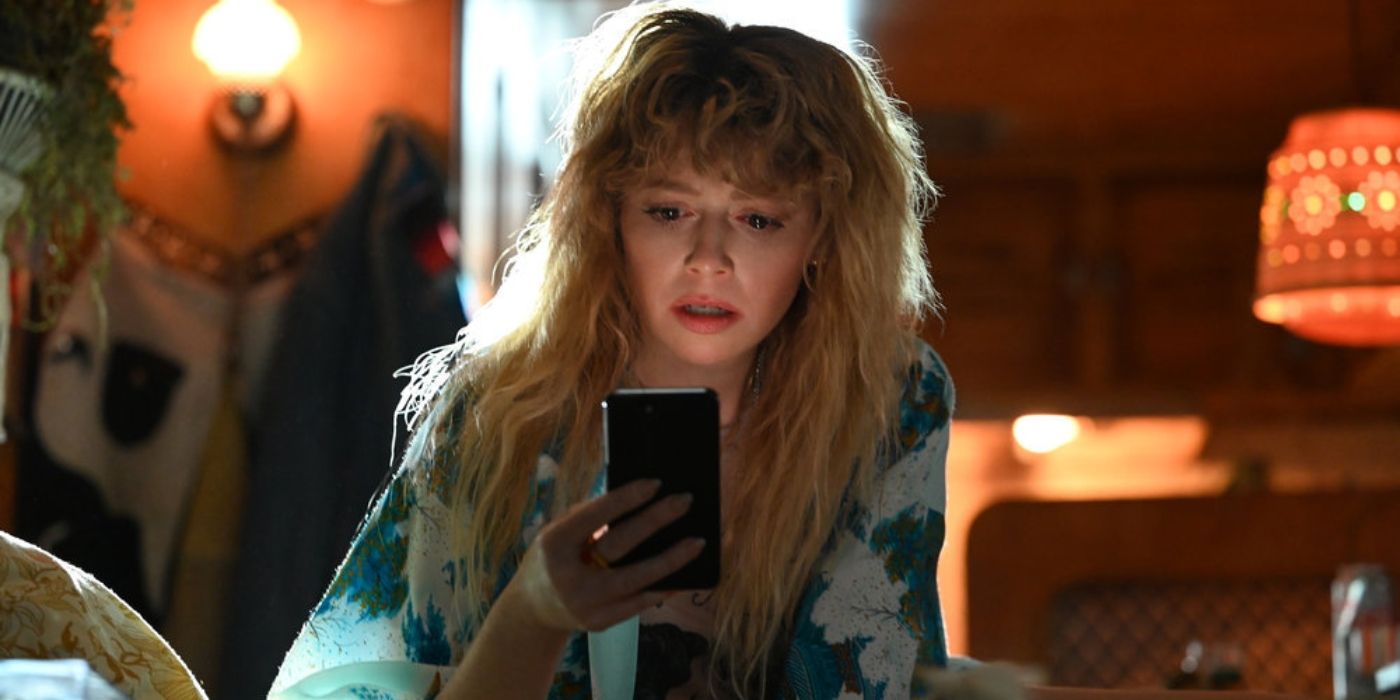 Creator: Rian Johnson
Cast: Natasha Lyonne, Benjamin Bratt, Joseph Gordon-Levitt, Ellen Barkin, Adrien Brody
From Rian Johnson (Glass Onion: A Knives Out Mystery) comes Poker Face, a new comedic mystery anthology series starring Natasha Lyonne (Russian Doll) as Charlie Cale, a woman with a gift for detecting lies. Each episode will follow Charlie (Lyonne) as she drives to a new location and meets new characters engulfed in strange crimes she feels determined to solve. Like other Johnson projects, Poker Face will also be overflowing with guest stars, including Benjamin Bratt, Joseph Gordon-Levitt, and Ellen Barkin. With both the crime and perpetrator exposed at the top of the story, the fun of Poker Face is admiring how Charlie solves each mystery with her extraordinary lie-detecting skill, wrapping up the clever cases by the time credits roll. – Yael Tygiel
Watch on Peacock
The Best Man: The Final Chapters (2022)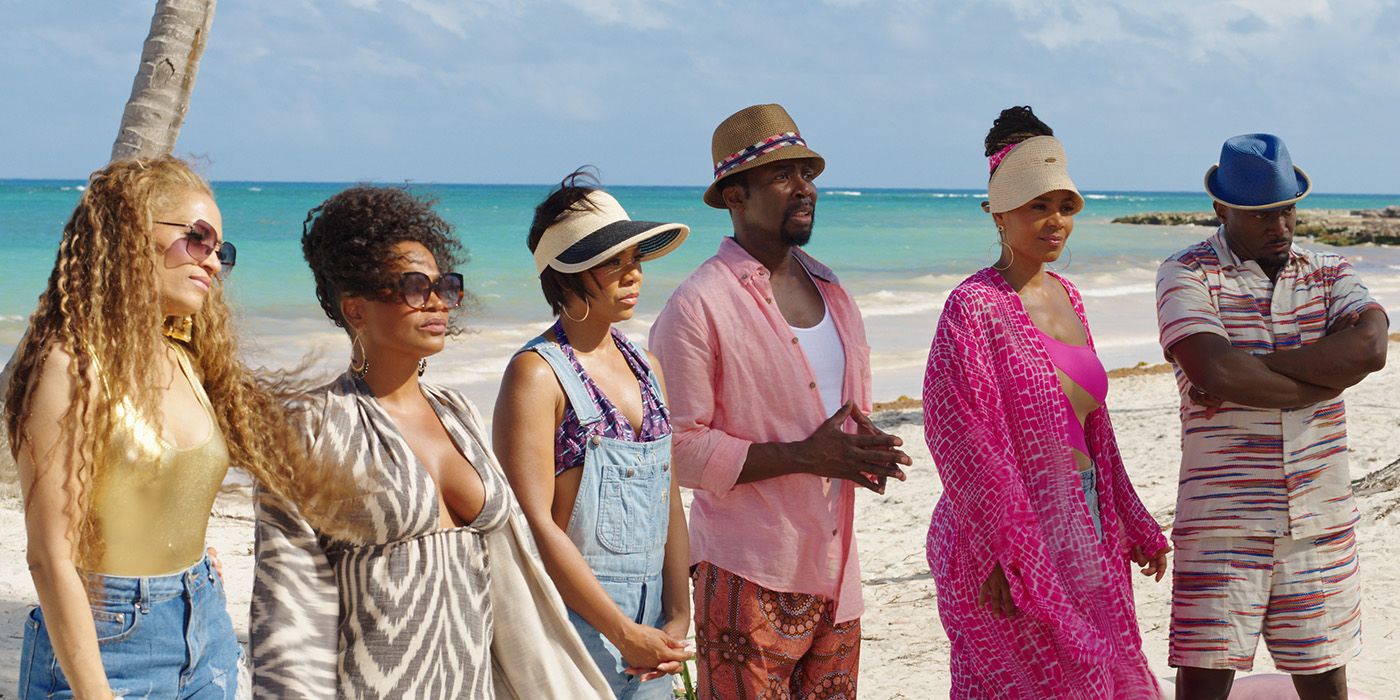 Creators: Malcolm D. Lee, Dayna Lynne North
Cast: Morris Chestnut, Melissa De Sousa, Regina Hall, Nia Long, Taye Diggs
Completing the story of Malcolm D. Lee's The Best Man franchise, Dayna Lynne North developed The Best Man: The Final Chapters, which catches up with the characters to conclude the decades-long journey. Taking place a few years after the events of The Best Man Holiday, The Final Chapters examines the evolution of relationships as these beloved characters meander through midlife stages. Reuniting Morris Chestnut, Melissa De Sousa (Black Lightning), Regina Hall (Nine Perfect Strangers), Nia Long, and Taye Diggs, The Final Chapters sees grievances resurface, leading to unpredictable revelations and welcoming closure and renaissance for all. – Yael Tygiel
Watch on Peacock
Bumper in Berlin (2022-present)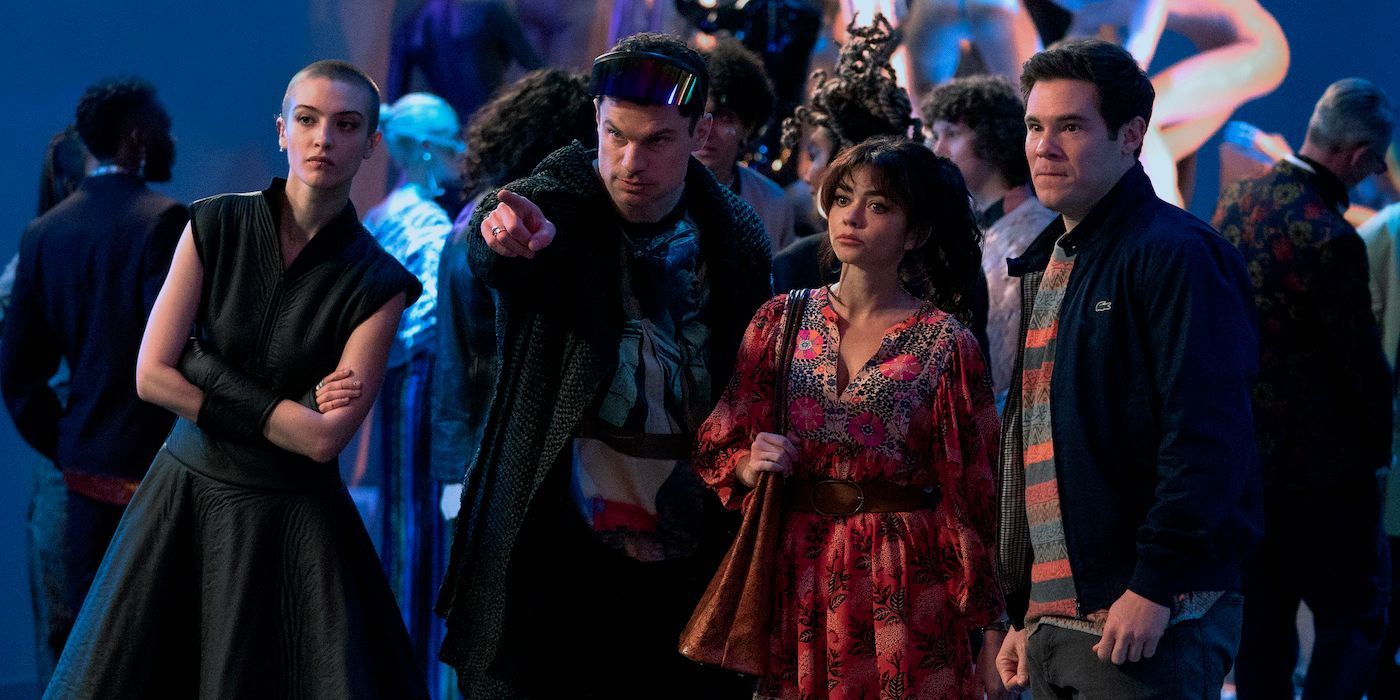 Creator: Megan Amram, Elizabeth Banks
Cast: Adam Devine, Sarah Hyland, Jameela Jamil, Flula Borg
Spun-off from the Pitch Perfect film franchise, Bumper in Berlin brings back Adam Devine (The Righteous Gemstones), reprising his role as self-centered a capella singer Bumper Allen. Bumper in Berlin features new characters like Gisela, played by Jameela Jamil (She-Hulk), Modern Family star Sarah Hyland as Heidi, and Flula Borg, revisiting an updated version of his role from the second Pitch Perfect movie. With a simple setup, Bumper attempts to launch a career in Europe after one of his songs gets popular. Bumper in Berlin leans heavily into the physical comedy that brought box office success to the films but disappointingly lacks integral supporting characters like the rest of the Bellas or Treblemakers. – Yael Tygiel
Watch on Peacock
The Calling (2022-present)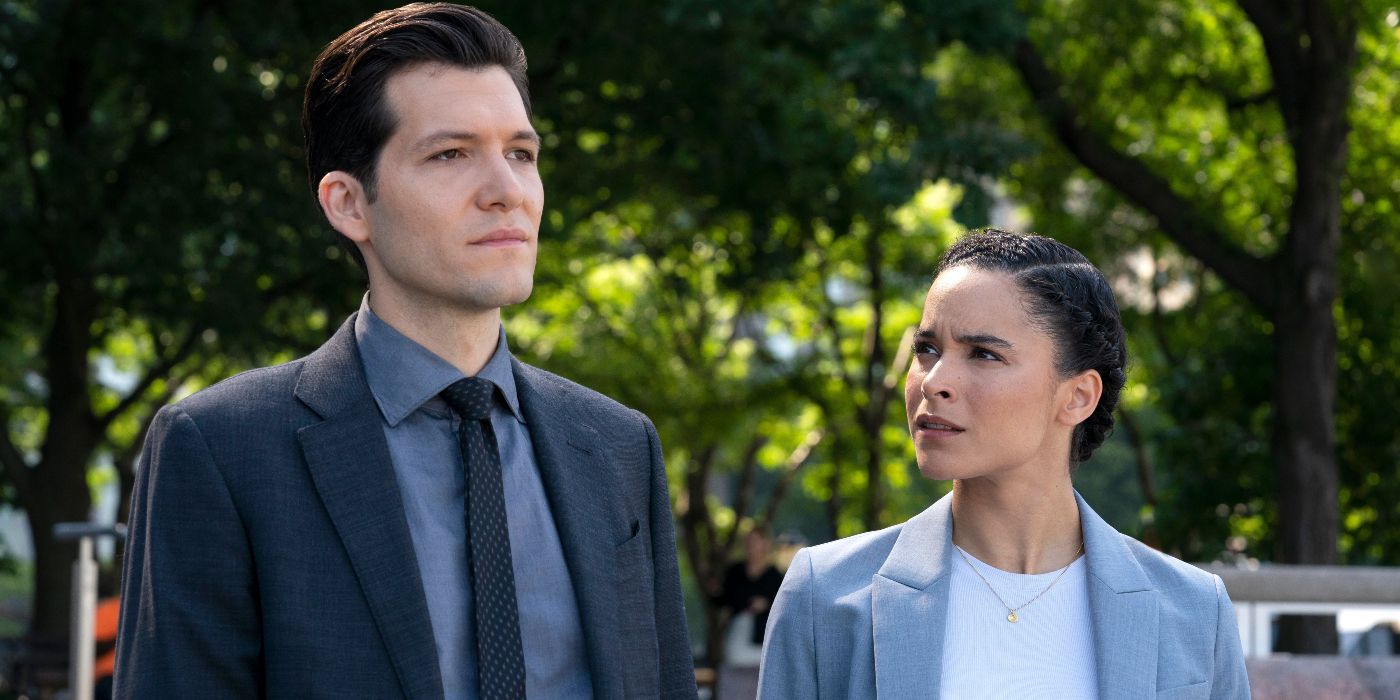 Creator: David E. Kelley
Cast: Jeff Wilbusch, Juliana Canfield, Karen Robinson
From television-producing legend David E. Kelley comes The Calling, a new mysterious crime drama based on the book, The Missing File. Jeff Wilbusch (Unorthodox) stars as NYPD Detective Avraham Avraham, who approaches every case with compassion, guided by his deep spiritual principles rooted heavily in Judaism. Supporting Wilbusch's Det. Abraham is a diverse cast, including his eager-to-learn partner Det. Harris, played by the captivating Juliana Canfield, and police Captain Kathleen Davies (Karen Robinson). The Calling approaches investigations of heinous crimes in a slow and deliberate way, setting itself apart from traditional procedural cop shows. – Yael Tygiel
Watch on Peacock
A Friend of the Family (2022)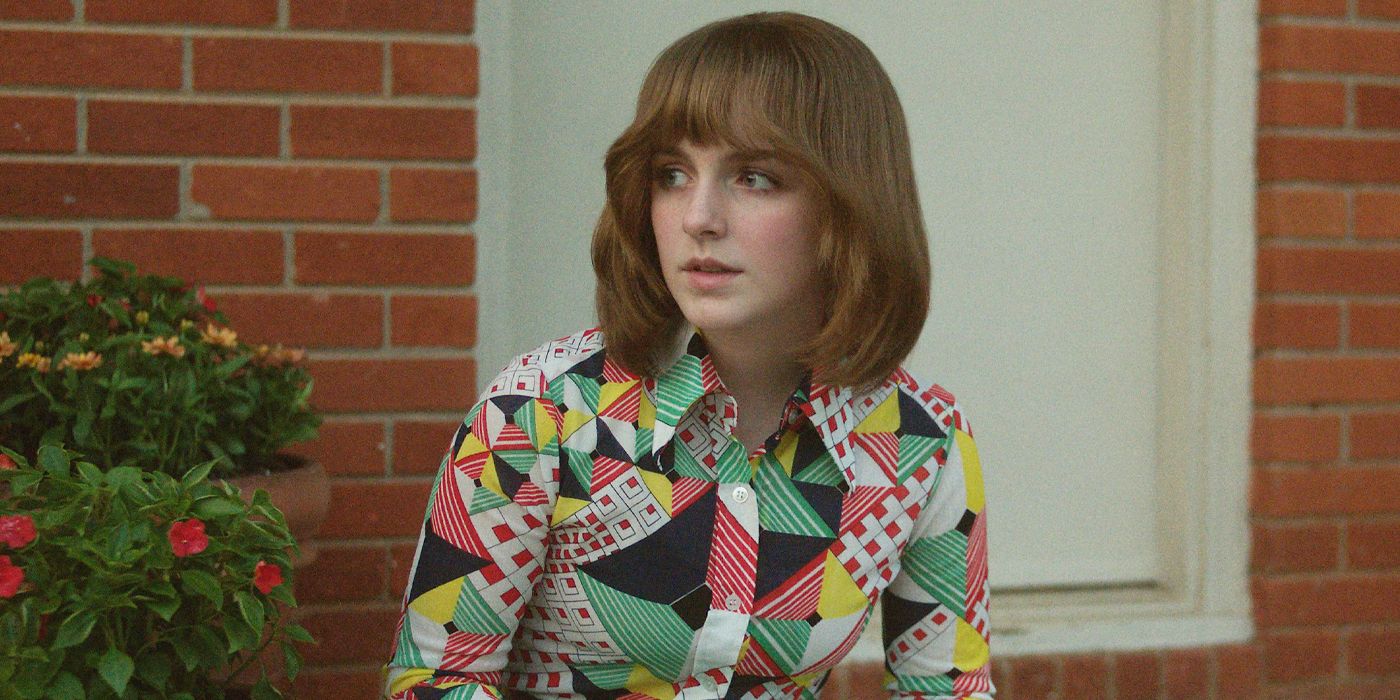 Creator: Nick Antosca
Cast: Jake Lacy, Colin Hanks, Anna Paquin, McKenna Grace
Based on the horrific true story chronicled in the crime documentary Abducted in Plain Sight, Peacock's original mini-series, A Friend of the Family, explores the kidnapping of teenager Jan Broberg (Mckenna Grace). Taking place over years during the mid-1970s, the costuming and set design of A Friend of the Family is stunningly accurate. Creator Nick Antosca contextualizes the harrowing story by revealing the previously unexplored years leading up to the multiple abductions. A Friend of the Family dramatizes the already dramatic yet real story with a stellar cast of award-winning actors, including Anna Paquin (X-Men) and Colin Hanks (Jumanji: The Next Level). – Yael Tygiel
Watch on Peacock
Vampire Academy (2022-present)
Creators: Marguerite MacIntyre, Julie Plec
Cast: Sisi Stringer, Daniela Nieves, Kieron Moore, André Dae Kim
Based on Richelle Mead's novels, Vampire Academy is the second attempt at adapting the book series that follows the glamorous and privileged world of vampires. Adapted by the queen of young and sexy vampire television, Julie Plec (The Vampire Diaries), along with Marguerite MacIntyre, Vampire Academy focuses on Lissa (Daniela Nieves) and Rose (Sisi Stringer), the next generation of leaders and best friends assigned to different classes within the society they serve. An elegant series, Vampire Academy leans heavily into the mythology of this world, as well as the relationships between friends and lovers. – Yael Tygiel
Watch on Peacock
Law and Order: SVU (1999-present)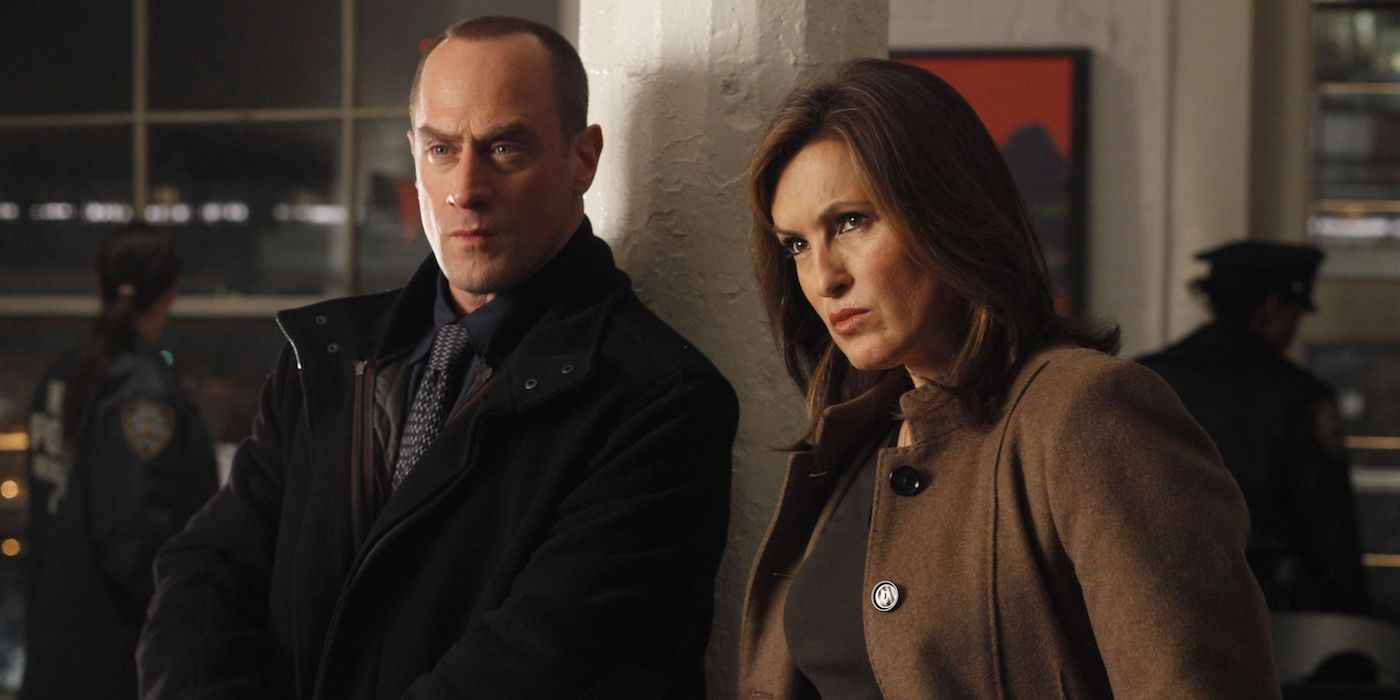 Creator: Dick Wolf
Cast: Mariska Hargitay, Christopher Meloni, Ice-T
In the criminal justice system, sexually-based offenses are considered especially heinous. In New York City, the dedicated detectives who investigate these vicious felonies are members of an elite squad known as the Special Victims Unit. Law and Order: SVU is the longest-running criminal procedural series on television, initially spinning off from the original Law and Order series, also from mega-creator Dick Wolf. Originally an ensemble series, Law and Order: SVU has adapted to focus on one of its cops, Olivia Benson, played perfectly by Mariska Hargitay, as she solves crimes and saves victims of abuse and assault. As the only character to survive all 23 seasons (and counting), Benson's journey from lowly detective has evolved, as have both the laws and criminals, eventually rising the ranks to the role of Captain. – Yael Tygiel
Watch on Peacock
Rutherford Falls (2021-present)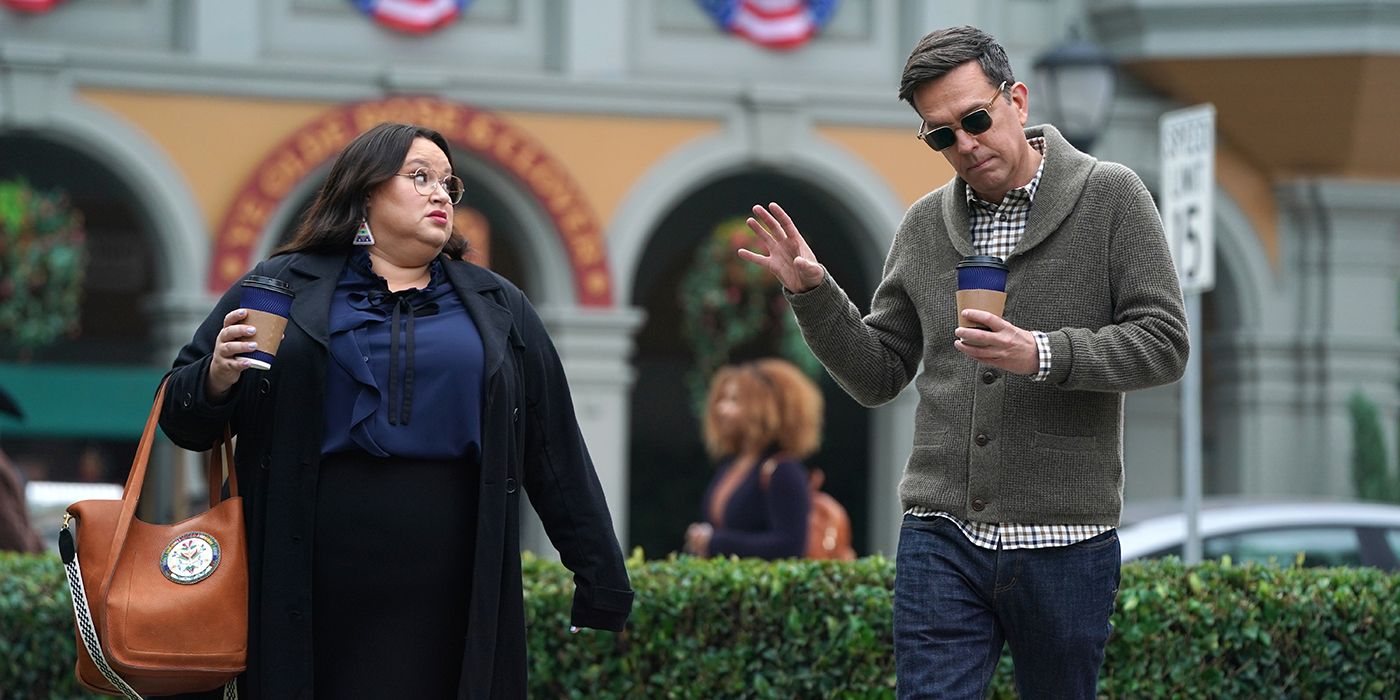 Creators: Ed Helms, Sierra Teller Ornelas, Michael Schur
Cast: Ed Helms, Jana Schmieding, Michael Greyeyes
Rutherford Falls is a hilarious original comedy starring Ed Helms (The Hangover) and Jana Schmieding as residents of the fictitious Northeastern town. Created by Helms, along with Sierra Teller Ornelas (Loot) and legend Michael Schur (The Good Place), Rutherford Falls confronts American history with a modern lens allowing comedy to soften the realities of systemic atrocities at the hands of colonizers. The cast is brimming with Indigenous talent, like Schmieding, and Michael Greyeyes and Dallas Goldtooth, Rutherford Falls provides a foundation to address truths while emphasizing humor. – Yael Tygiel
Watch on Peacock
We Are Lady Parts (2021-present)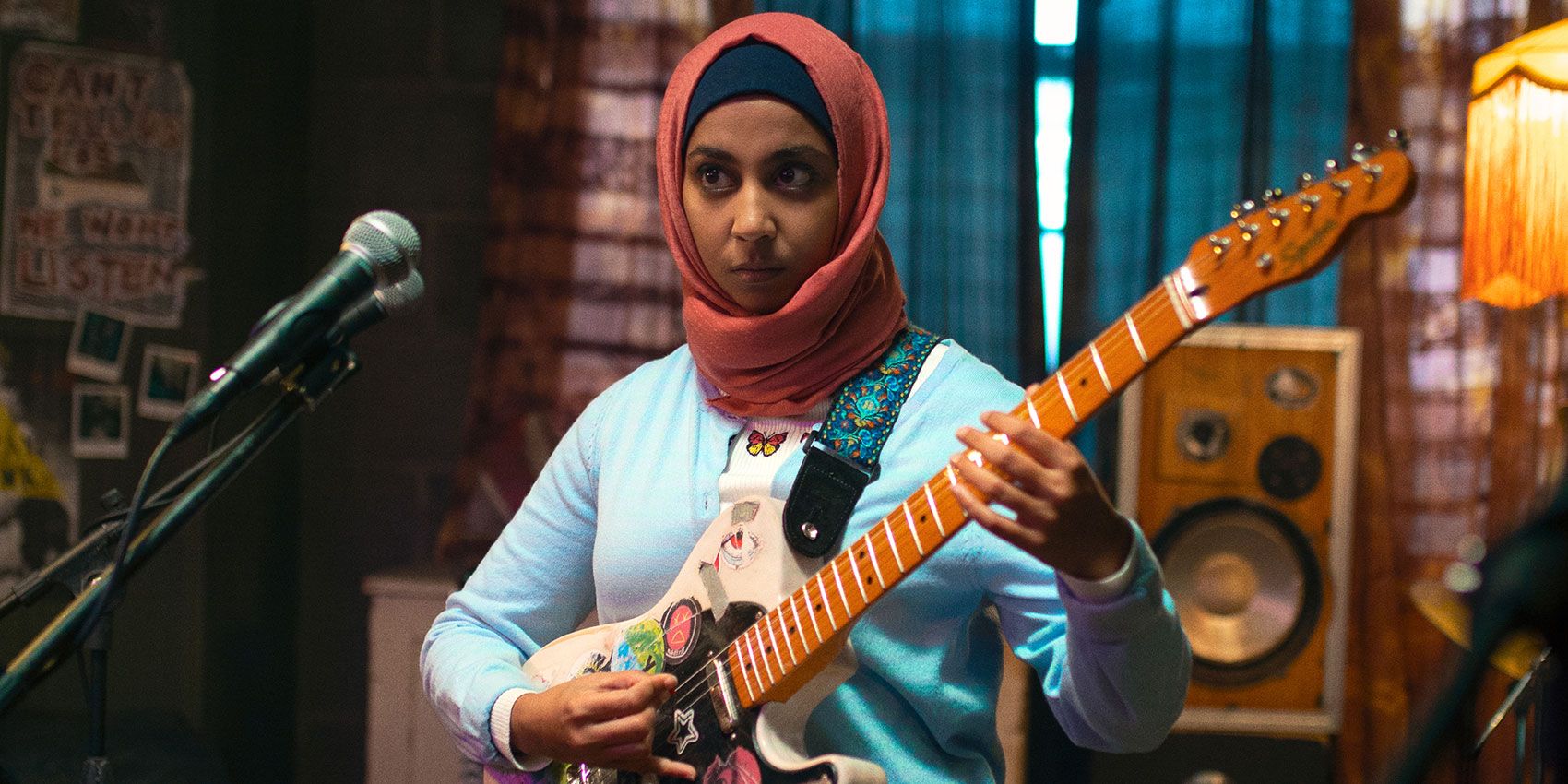 Creator: Nida Manzoor
Cast: Anjana Vasan, Sarah Kameela Impey, Faith Omole
Anjana Vasan (Killing Eve) stars in We Are Lady Parts, Peacock's hilarious comedy erupting with humor, heart, and music. From the mind of Nida Manzoor (Doctor Who), We Are Lady Parts explores the ludicrous truths of female friendship, familial obligations, and societal expectations. Vasan delightfully plays nerdy Ph.D. student Amina Hussein, who joins an all-female, all-Muslim punk rock band. Although each member of the band shares commonalities, they are strikingly different, from their styles to their views on life, love, and faith. We Are Lady Parts cleverly provides a charming and underrepresented portrayal of young Muslim women in modern England. – Yael Tygiel
Watch on Peacock
Angelyne (2022)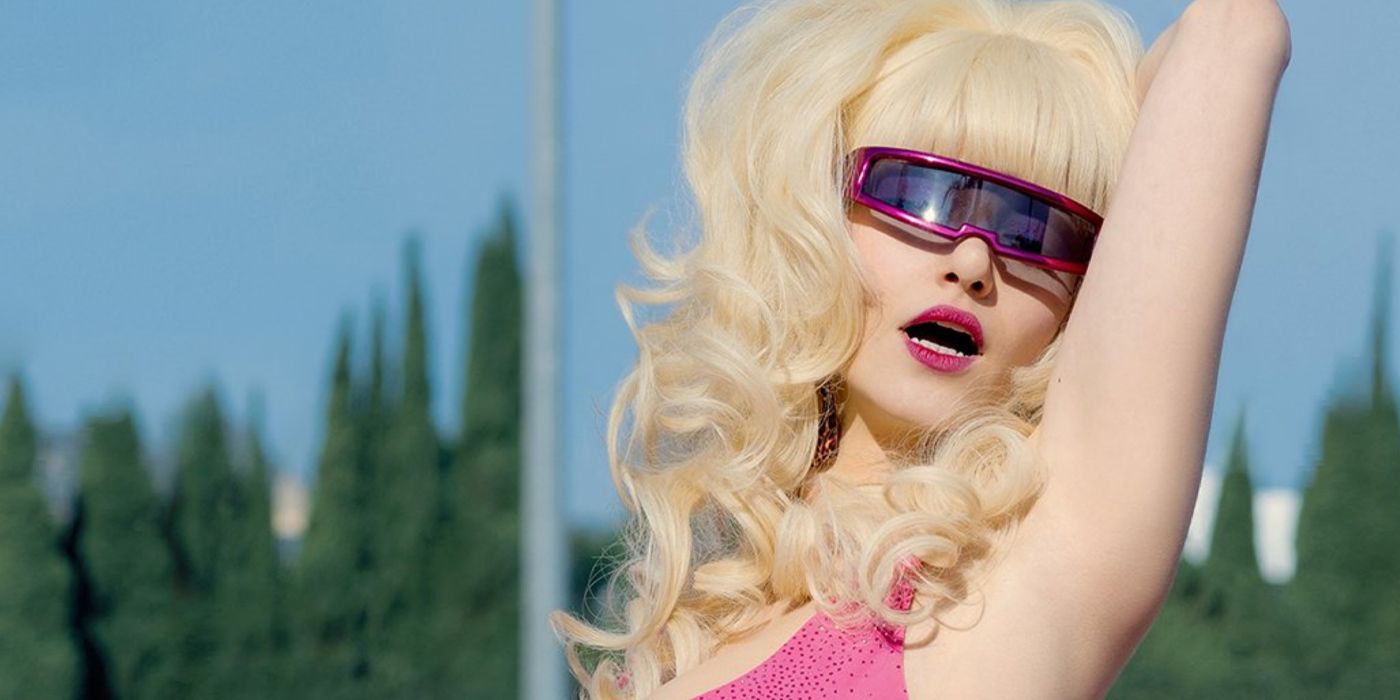 Created by: Nancy Oliver
Cast: Emmy Rossum, Martin Freeman, Hamish Linklater, Philip Ettinger, Lukas Gage
Emmy Rossum is unrecognizable as the iconic Angelyne: a mysterious blonde bombshell who rose to fame in the 1980s after billboards of her started popping up all over Los Angeles. The story is timeless and yet more relevant than ever with the dominance of influencer culture and celebrities like the Kardashians. Glitzy, quirky, and bold, this is a biopic series like you've never seen before. You're sure to be sucked into the world of this famous figure and her enthralling aesthetic. – Taylor Gates
Watch on Peacock
Girls5Eva (2021-present)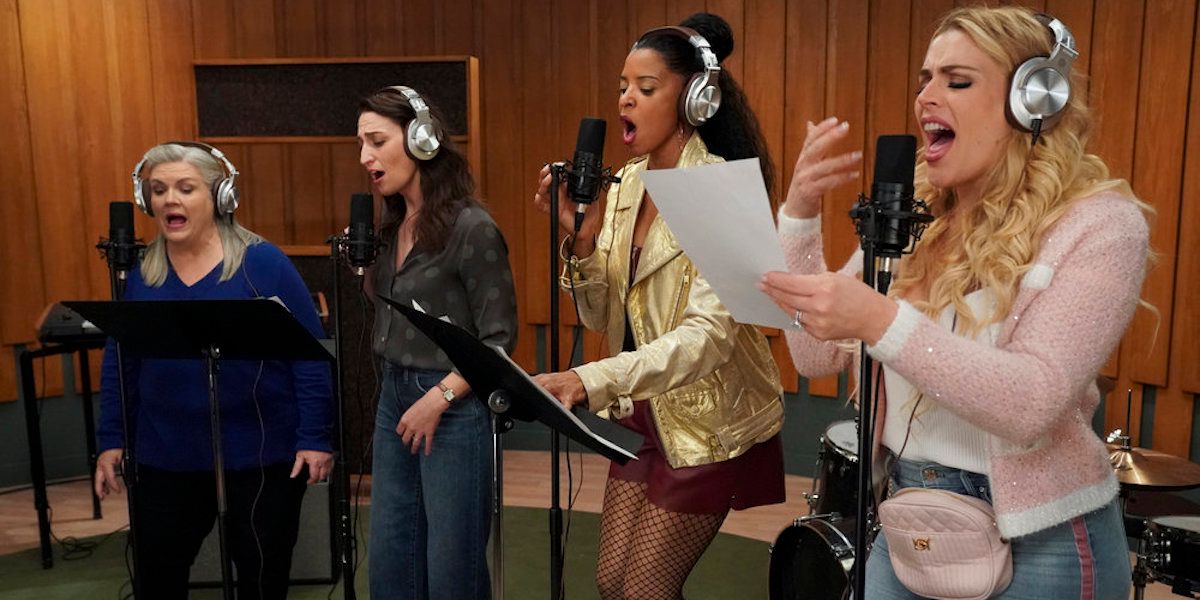 Created by: Meredith Scardino
Cast: Sara Bareilles, Busy Philipps, Paula Pell and Renée Elise Goldsberry
Girls5Eva tells the story of a 1990s one-hit-wonder girl group who reunites and tries their hand at a comeback when an up-and-coming rapper samples their song. Comedies rely heavily on their ensemble, and this show proves that sometimes the most unlikely pairs work in harmony. Their dynamics and comedic timing all complement each other, creating a show that is full of life. A mix of nostalgia and realism, Girls5Eva pokes fun at star culture while also leaning heavily into it, creating a balancing act that proves efficient. The jokes will leave you in tears, and the emotional punches showcase the immense talent of each actress. A comedy that knows exactly what it needs to be, Girls5Eva is short and sweet but packed with brilliant writing and performances. – Arianne Binette
Watch on Peacock
Bel-Air (2022-present)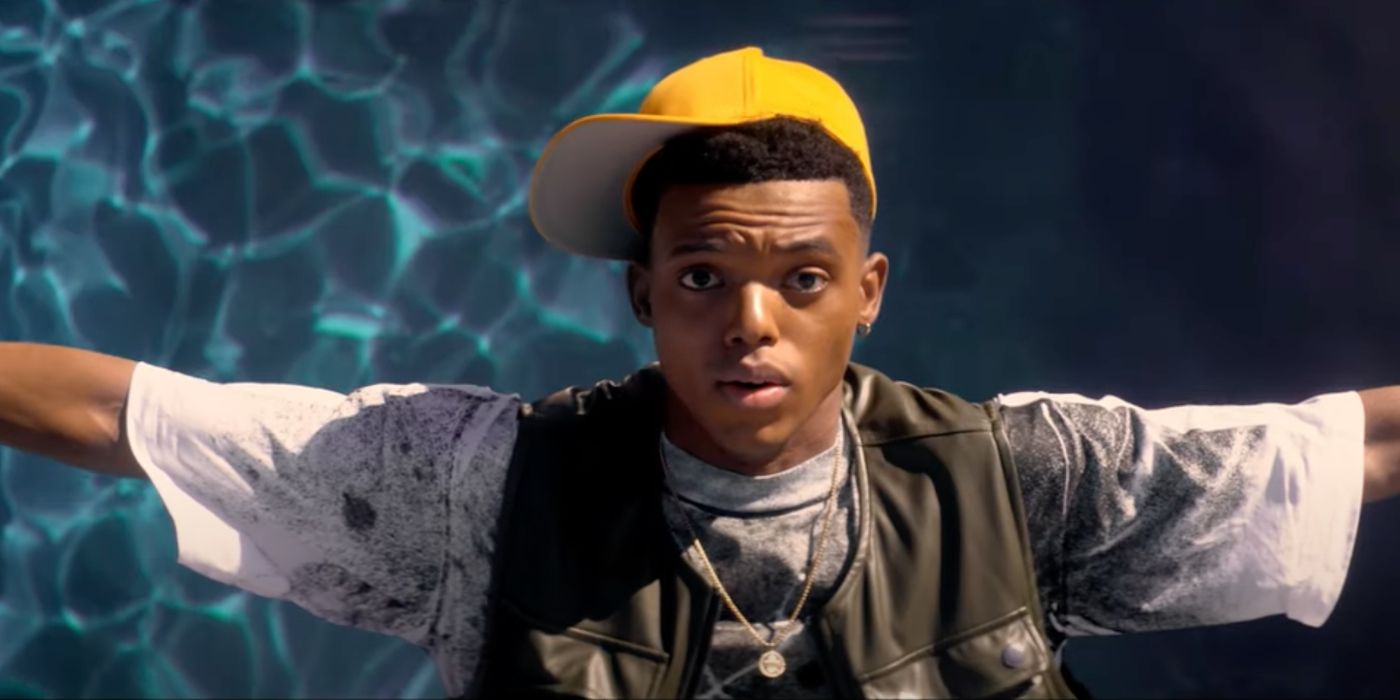 Creator: Andy Borowitz & Susan Borowitz
Cast: Jabari Banks, Cassandra Freeman, Jimmy Akingbola, Olly Sholotan
Many skeptics doubted a dramatic reimagining of The Fresh Prince of Bel-Air would work, but they were proved wrong after a full season of the new hit show Bel-Air. It's the same premise as a sitcom, but it's not all fun and hijinks as Will's "one little fight" on the playground was more like a near-death experience with a local drug lord. Sent to live with his "Auntie and Uncle in Bel-Air" doesn't prove to be all that hilarious either when he finds it difficult to find his identity at a fancy private school. All that being said, the storylines are fascinating, and the cast does an admirable job in creating entirely new characters based on the ones we all knew and loved so well. — Jennifer McHugh
Watch on Peacock
The Thing About Pam (2022)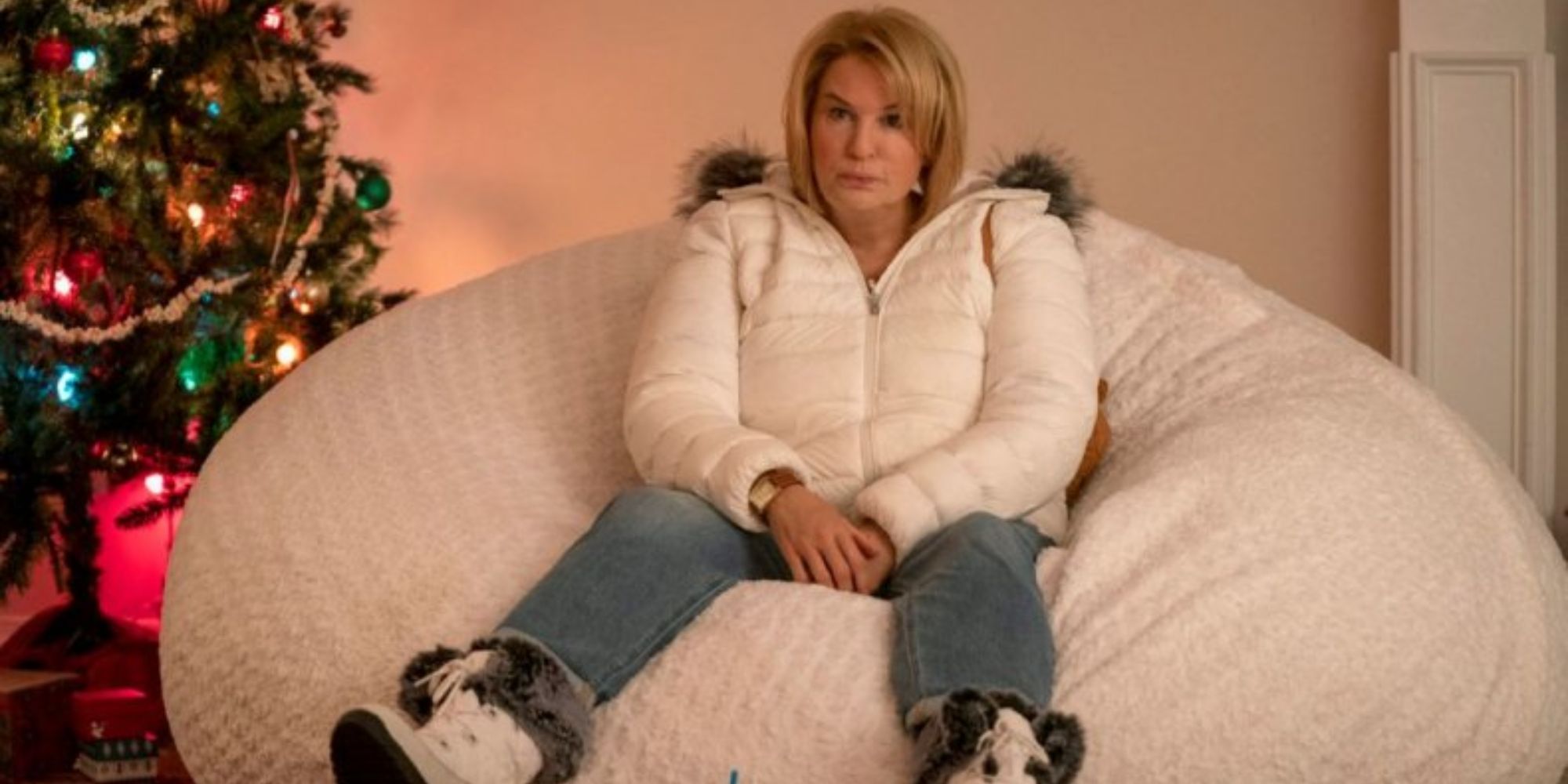 Based On: "The Thing About Pam" Podcast and Dateline TV Episodes
Cast: Renée Zellweger, Josh Duhamel, Judy Greer, Gideon Adlon
If you're as obsessed with Dateline as the rest of the country, you probably know what the thing is about Pam. It is a wild story of a housewife with a very dark and sinister side who manages to fool everyone into believing she's a good person. Dateline took the story of Pam Hupp and turned it into a limited series podcast and now it is a limited series TV show on Peacock. Renée Zellweger stars as the titular Pam who is a master manipulator who frames her best friend's husband for the death of his wife. And she very nearly gets away with it. Keith Morrison, the golden voice of Dateline, also narrates the series. — Jennifer McHugh
Watch on Peacock
The Office (U.S.) (2005-2013)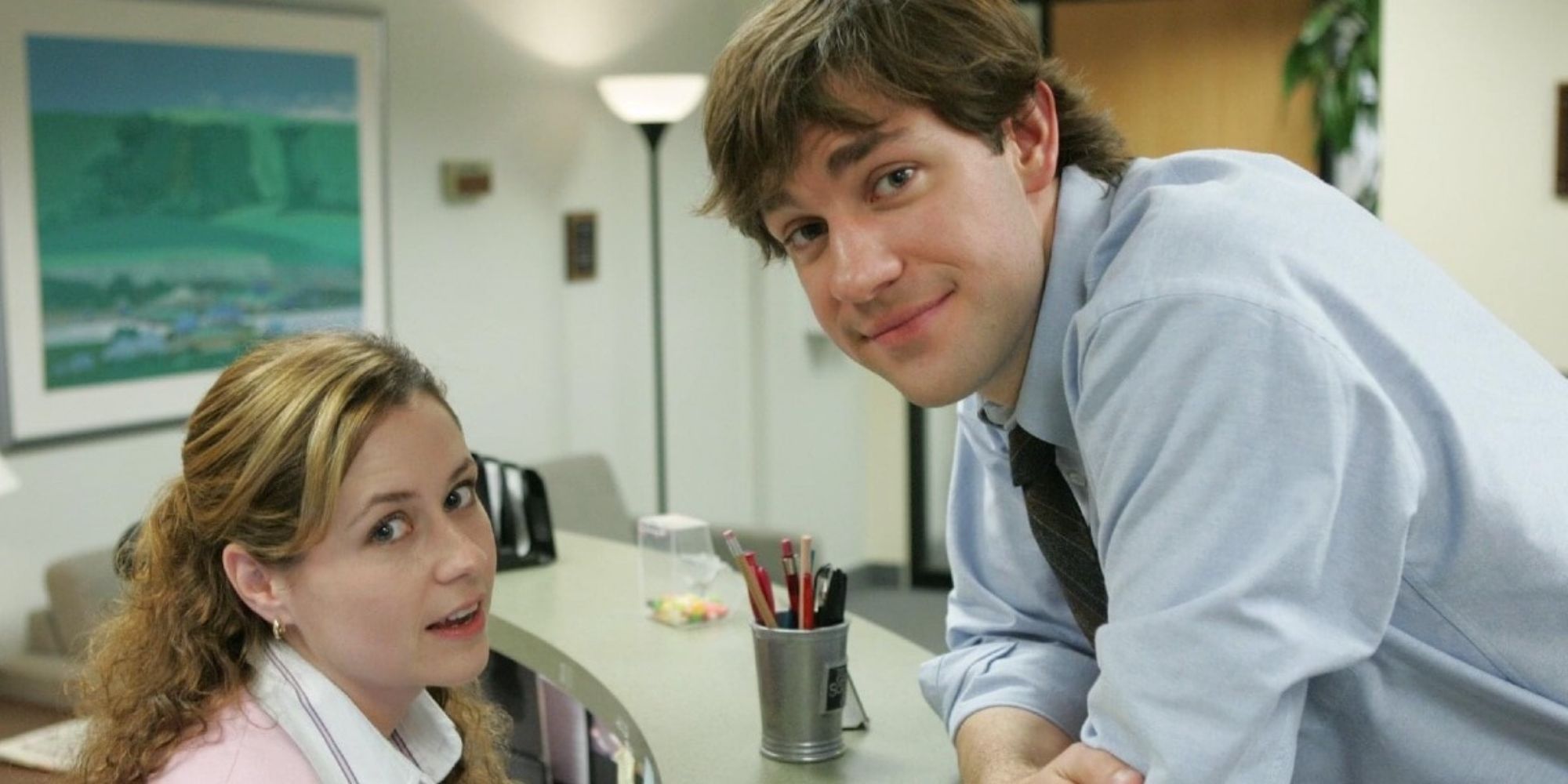 Created by: Greg Daniels
Cast: Steve Carell, John Krasinski, Jenna Fischer, Rainn Wilson, B.J. Novak
Let's face it, most U.S. remakes of U.K. TV shows suck. And in fact, the initial launch of the American The Office wasn't great. The 6-episode first season showed promise, mostly in the form of Steve Carell's committed performance, but from a story and character point of view, it was seriously lacking. However, the last few episodes started building on what was working, leading to the show's second season, which stands as one of the best seasons of comedy television in history. From there, the show was golden, launching a terrifically involved will they/won't they with Jim and Pam, and fleshing Michael Scott out as an incredibly frustrating yet human character. It's a crime Carell never won an Emmy for his phenomenal performance over the course of the show's run, and while the series itself overstayed its welcome by two or three seasons, it remains a positive delightful—and worthwhile—watch at just about any time. – Adam Chitwood
Watch on Peacock