From Star Trek to iCarly, discover the best series on the platform.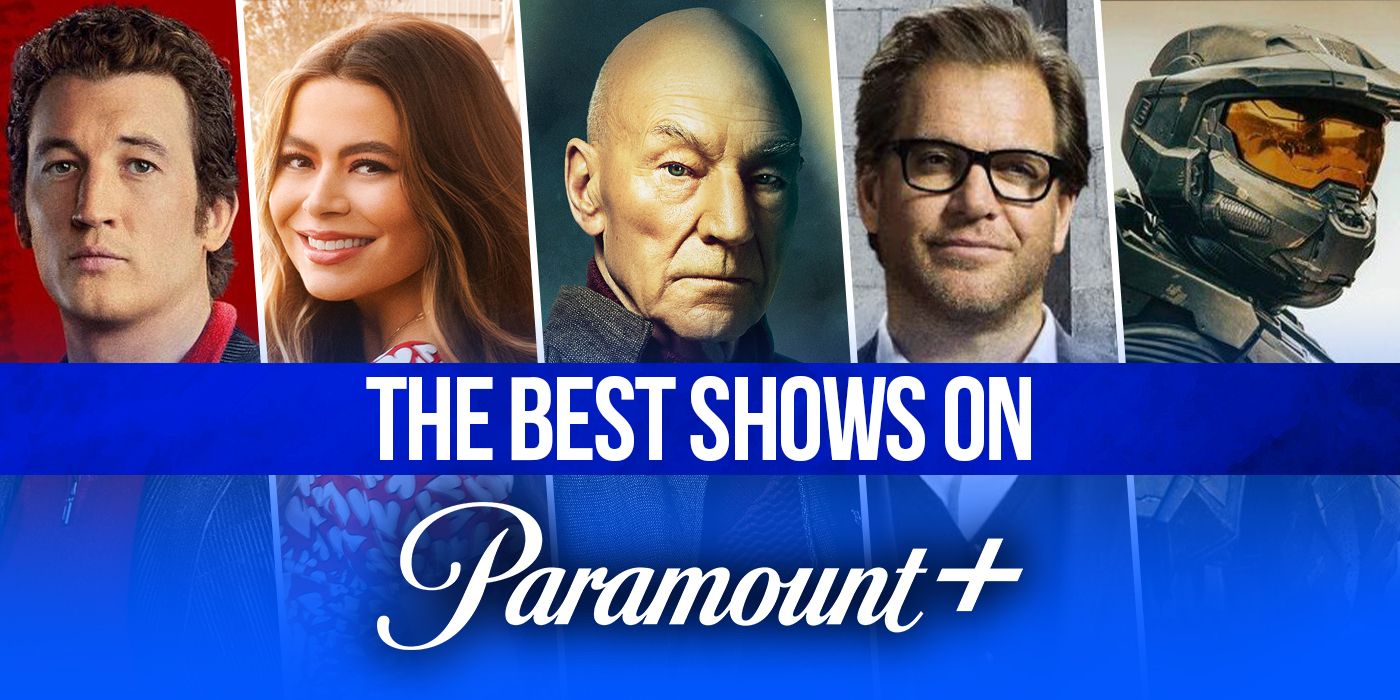 Even though Paramount+ is one of the relatively new services on the streaming scene, it has a ton of great content. Paramount+ was made by the combination of CBS All Access and Viacom after their merger in 2019. Since that merger, they have had access to a healthy amount of content for a mixture of audiences. With Nickelodeon for the kids, Star Trek for some sci-fi fans, plus a good amount of docu-series and TV shows, Paramount+ is an excellent affordable option for only 4.99 a month with ads. And whether you're just considering a subscription or if you're already on the service, this guide will help you find the best shows to watch on Paramount+. Ready? Let's begin then!
For more recommendations, check out our list of the best shows on Netflix, Hulu, Prime Video, Disney+, or HBO, or browse the best movies on Paramount+.
Editor's note: This article was updated July 2023 to include Joe Pickett.
Related:'The Godfather' Trilogy Releasing on Paramount+ in Tandem With 'The Offer' Premiere
The Offer (2022)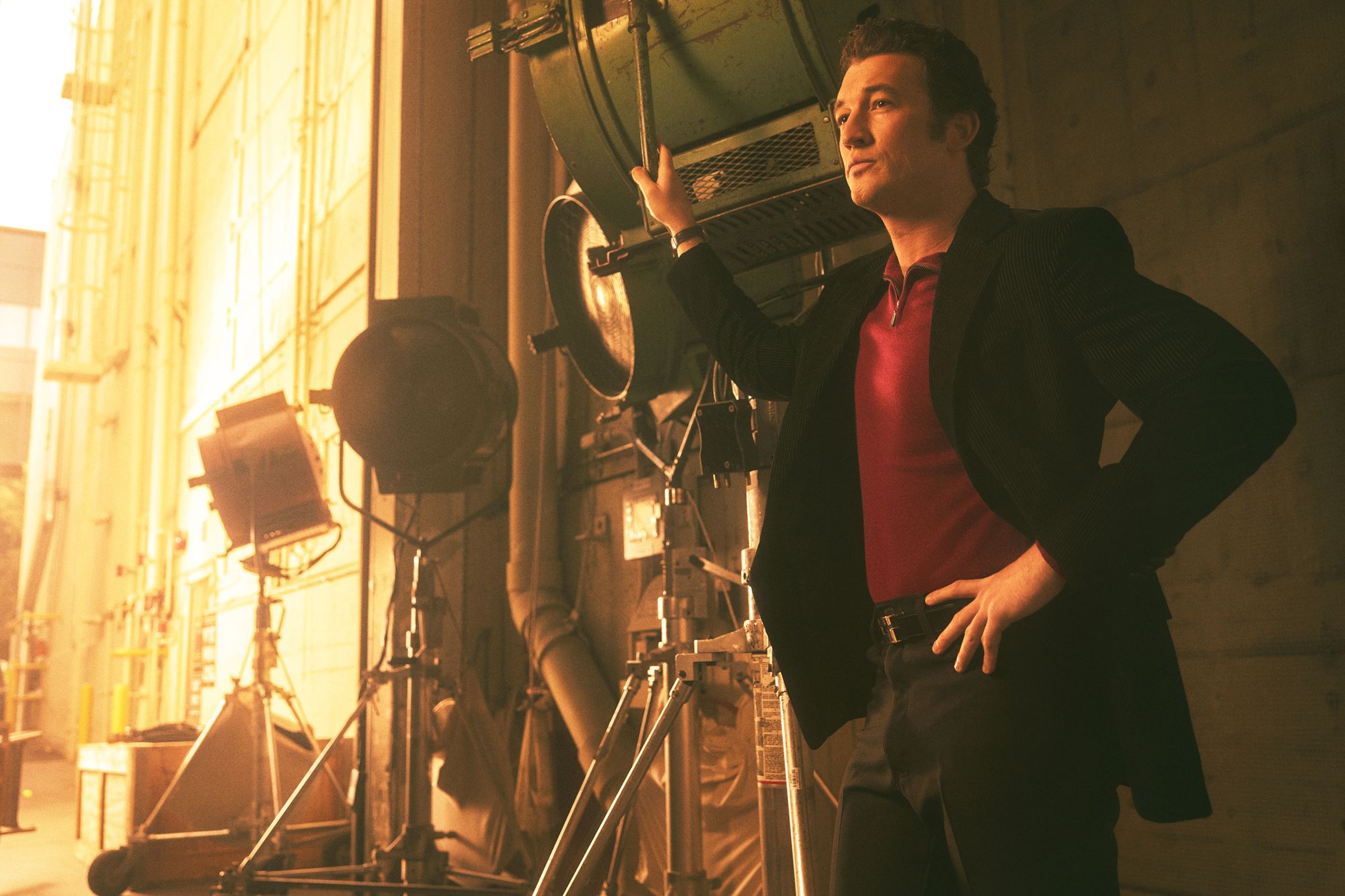 Creator: Michael Tolkin
Cast: Miles Teller, Matthew Goode, Giovanni Ribisi, Colin Hanks, Dan Fogler, Juno Temple
The Offer is one of the most recent additions to Paramount+ and has already proven itself to be an exhilarating watch. The miniseries tells the dramatized story of the making of The Godfather, one of the greatest movies of all time. With a star-studded cast and a high-profile subject, the show is easily one of the most exciting things Paramount+ has to offer. It's not strictly speaking a hundred percent true story but the show does present an excellent portrait of the historic production and the complex individuals who brought it to life. Check out our review of The Offer for more and add the series to your watchlist right away. It is an offer you can't refuse, after all.
Watch on Paramount+
Joe Pickett (2021–present)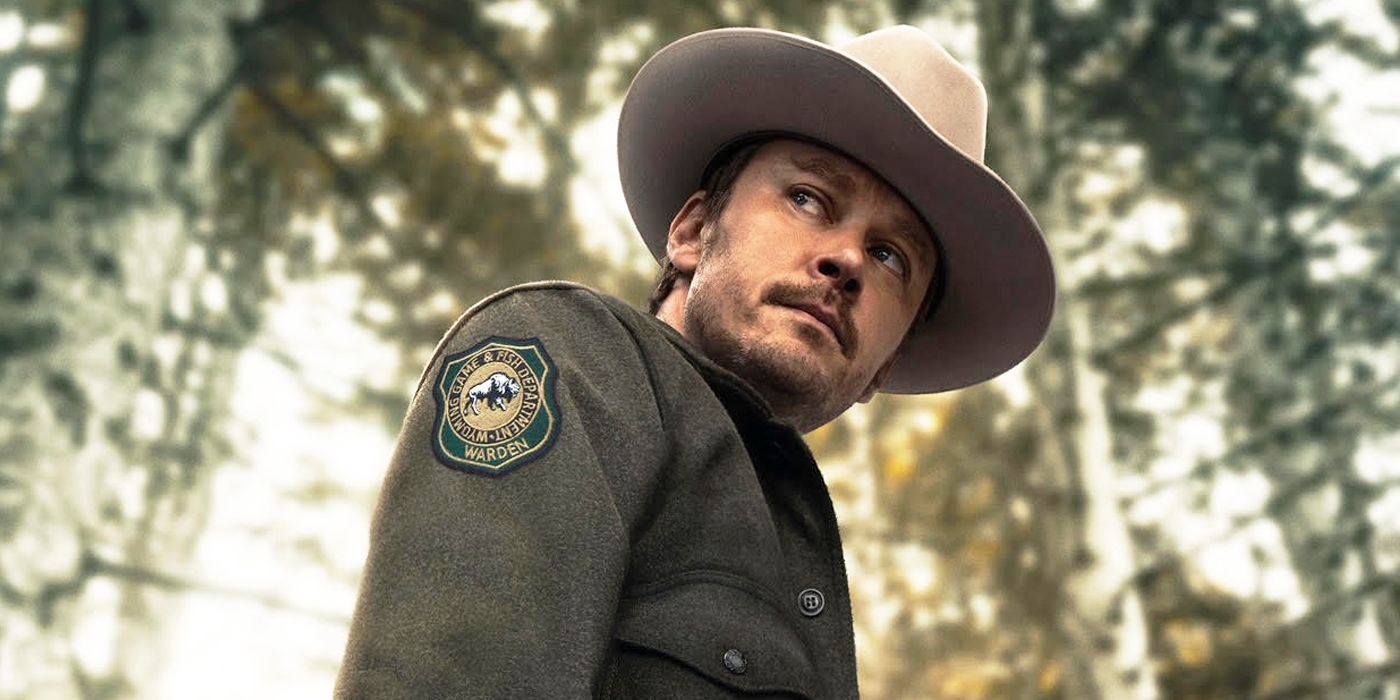 Creator: John Erick Dowdle, Drew Dowdle
Cast: Michael Dorman, Julianna Guill, Sharon Lawrence, Paul Sparks, Coley Speaks
Based on the novels by C.J. Box, Joe Pickett is a neo-Western about a small-town game warden in Wyoming who gets embroiled in a political powder keg as a series of murders pits the residents against one another in a conflict that threatens to destroy the community. Michael Dorman (For All Mankind) fills the boots of the titular reluctant hero of the series, and he does an amazing job portraying a simple family man who's in over his head but can't stop himself from trying to do the right thing. But it's not just Dorman — the social issues tearing the town apart surround big-game hunting and the preservation of nature in Yellowstone Park, which is a fresh motivating factor that we don't often see in the Western genre that makes the morality of the show delightfully gray. – Tauri Miller
Watch on Paramount+
The Family Stallone (2023-present)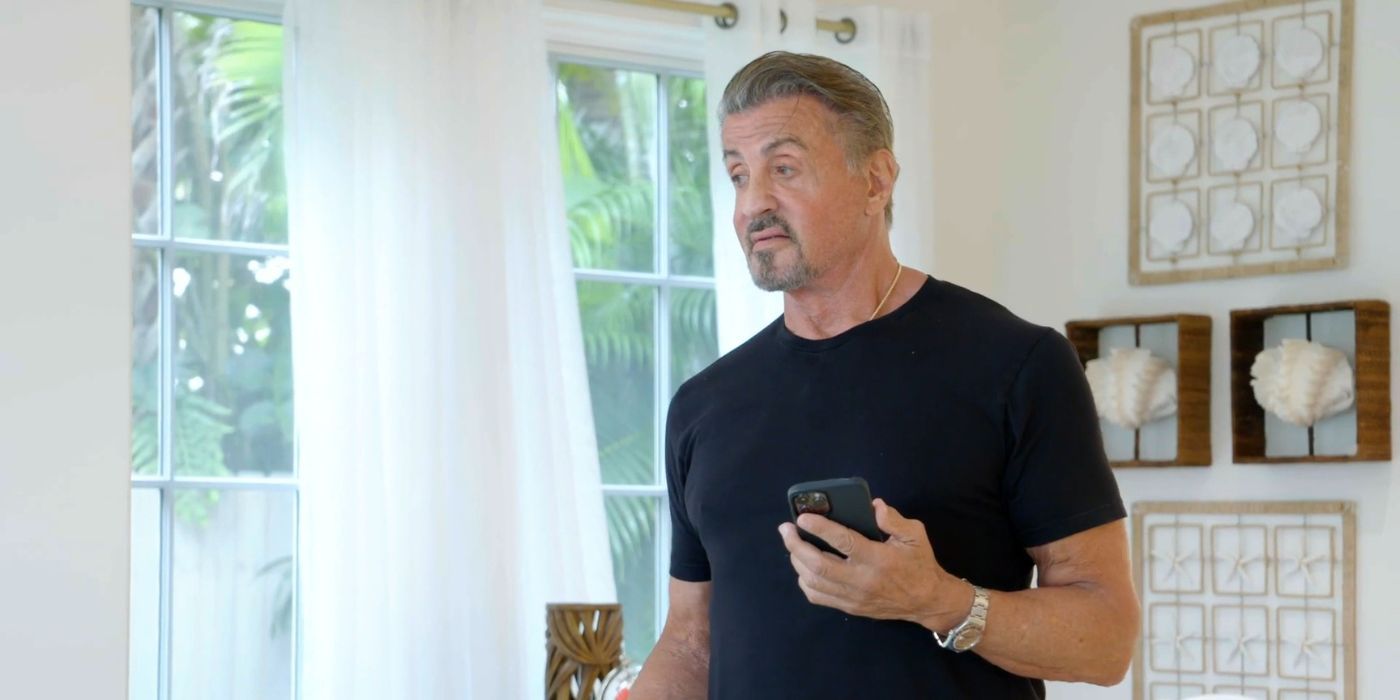 Executive Producers: Benjamin Hurvitz, Nadim Amiry
Cast: Sylvester Stallone, Jennifer Flavin, Sophia Stallone, Sistine Stallone, Scarlet Stallone
The Family Stallone is a behind-the-scenes look at the legendary action star Sylvester Stallone (Rocky), his wife, and his three daughters. This reality series differs from a lot of the famous family fodder out there, choosing to eschew manufactured drama and focus on the day-to-day struggles of trying to preserve the legacy of the Stallone name. It offers a slice-of-life story for a larger-than-life family that primarily focuses on the daughters Sophia, Sistine, and Scarlet trying to pave their own path while their father cheers them on, showing that he's always in their corner no matter what they do.
Watch on Paramount+
Fatal Attraction (2023-present)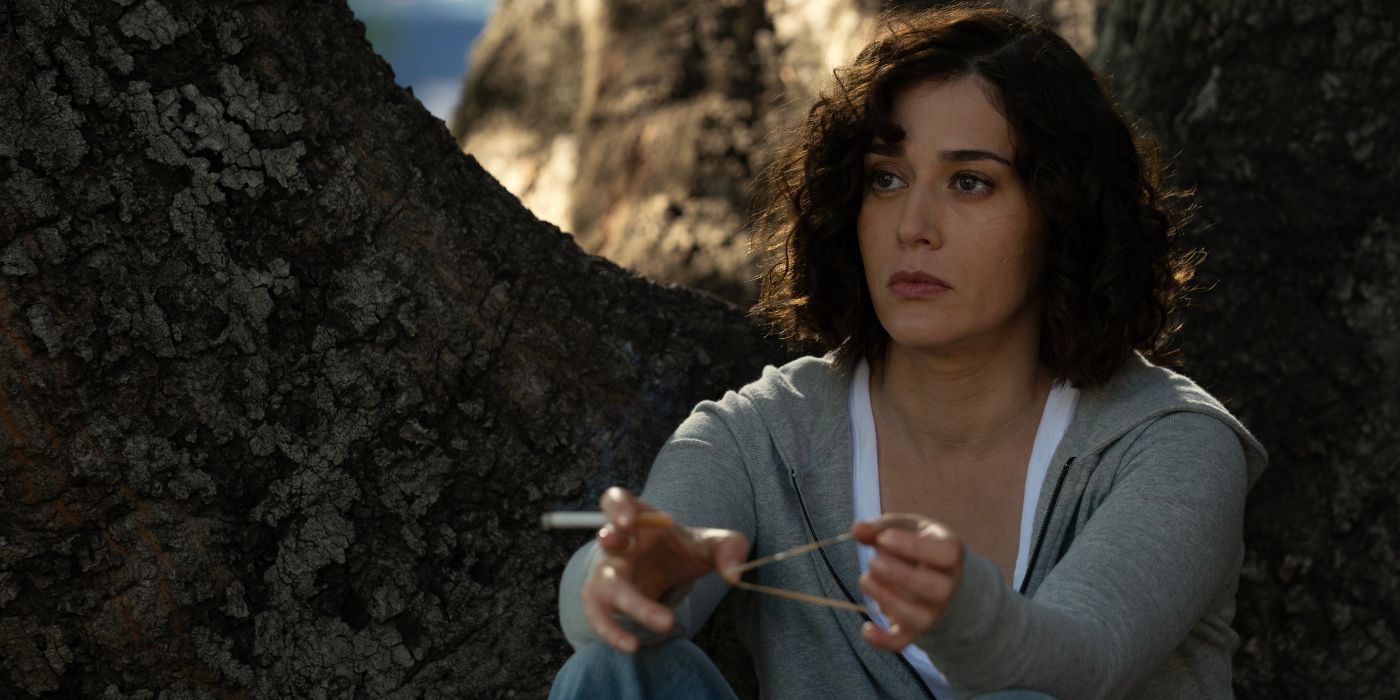 Creators: Alexandra Cunningham, Kevin J. Hynes
Cast: Joshua Jackson, Lizzy Caplan, Amanda Peet, Toby Huss
Directly inspired by the classic film that originally starred Michael Douglas and Glenn Close, Fatal Attraction is a brilliantly evolved reimagining told through an eight-episode first season. Developed for television by Alexandra Cunningham (Dirty John) and Kevin J. Hynes, Fatal Attraction dives headfirst into psychological thriller territory as the erotic tale unfolds, building steamy tension while carefully wading through heightened themes of infidelity, coercive control, and mental illness. Fatal Attraction cleverly uses a modern lens to smartly update the famous film, showcased by stellar performances from Joshua Jackson (Dr. Death) and Lizzy Caplan, who star as the central entanglement. – Yael Tygiel
Watch on Paramount+
Grease: Rise of the Pink Ladies (2023-present)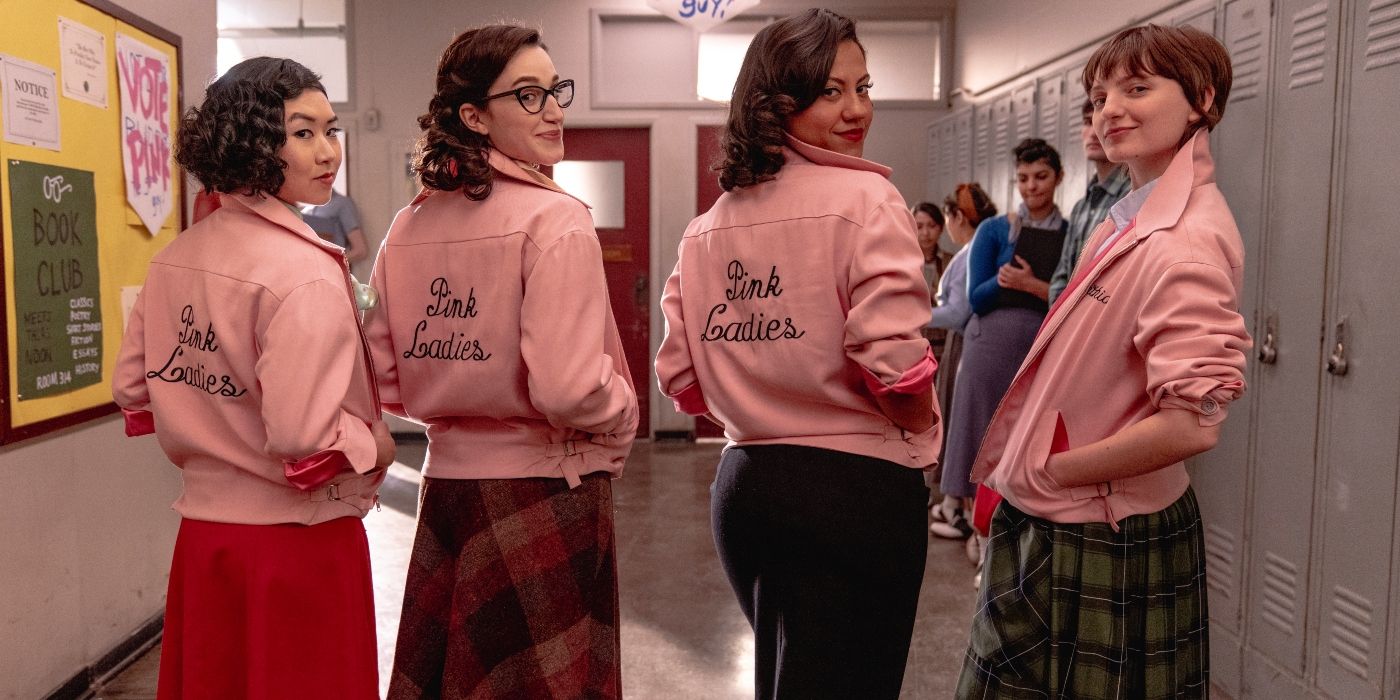 Creator: Annabel Oakes
Cast: Marisa Davila, Ari Notartomaso, Tricia Fukuhara, Shanel Bailey
A prequel to one of the most iconic musicals of all time, Grease: Rise of the Pink Ladies explores the origins of the women-fronted gang at Rydell High School. Grease: Rise of the Pink Ladies is a toe-tapping musical comedy taking place in 1954 that follows four rebellious teenage outcasts who unite to take on the status quo and make the best of their high school years. Starring Marisa Davila, Ari Notartomaso, Tricia Fukuhara, and Shanel Bailey, Grease: Rise of the Pink Ladies blends the upbeat musical theater energy with original and catchy rock 'n' roll songs to build an inspiring story for youth across the nation. – Yael Tygiel
Watch on Paramount+
School Spirits (2023-present)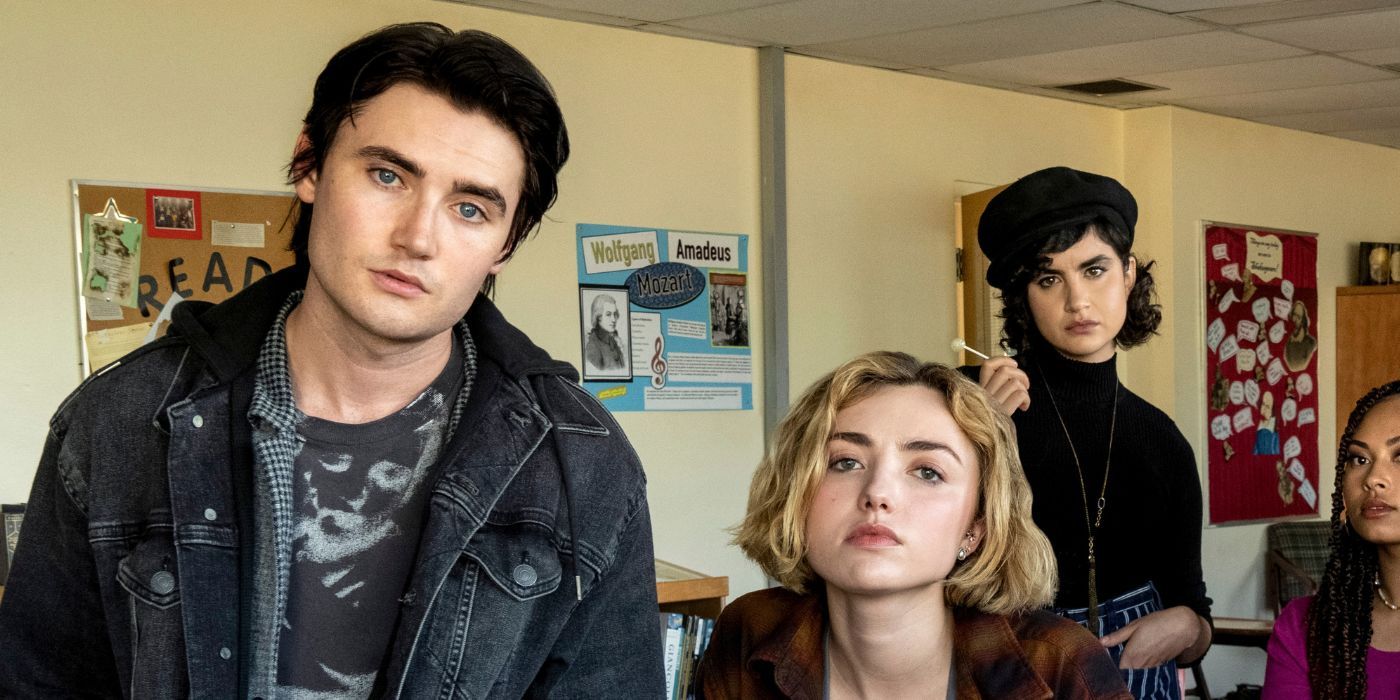 Created by: Megan Trinrud, Nate Trinrud
Cast: Peyton List, Milo Manheim, Maria Dizzia
For many, high school can be a haunting experience, but in this murder mystery thriller, it's our main character that's doing the haunting. When 16-year-old Maddie (Peyton List) is murdered in the boiler room of her school, she finds herself in the afterlife among other students who have passed away on campus. Fortunately, she discovers she can still somehow interact with the living, and it's going to take every bit of skill and sleuthing she can muster to solve her own murder. School Spirits has the sheen of similar teen dramas like Riverdale and Pretty Little Liars, but that only serves to hide the darkness lurking below this tale of murder and betrayal. – Tauri Miller
Watch on Paramount+
Rabbit Hole (2023-present)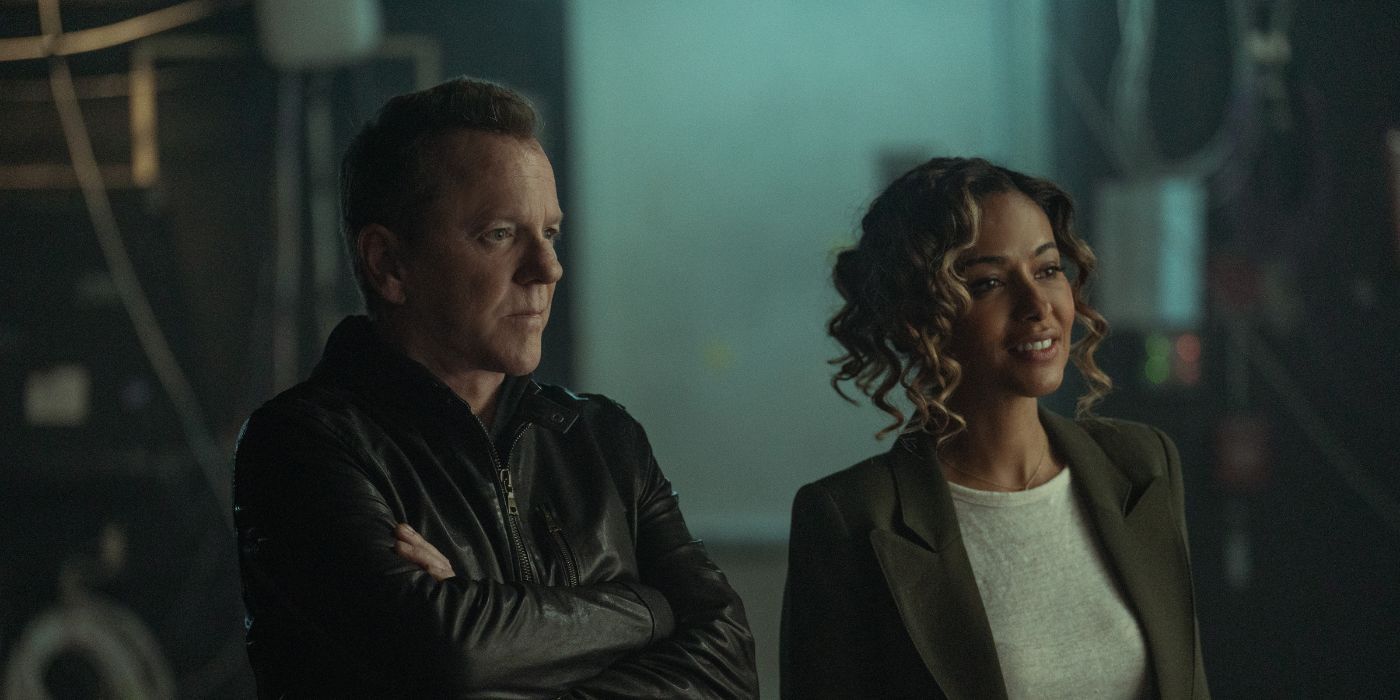 Created by: John Requa, Glenn Ficarra
Cast: Kiefer Sutherland, Charles Dance, Rob Yang
Kiefer Sutherland (24) returns once again to fight for American democracy in this spy thriller featuring Charles Dance (Game of Thrones) and Rob Yang (Succession). Sutherland stars as John Weir, a corporate spy framed for murder by a shadowy organization and must go on the run. As he fights for his life, he meets a group of like-minded allies who try to gain his trust in time to stop a massive conspiracy that threatens to destroy democracy as we know it. Rabbit Hole takes on the issues of privacy, data security, and voter manipulation that we face today and injects them with riveting action and layers of drama.
Watch on Paramount+
True Lies (2023-present)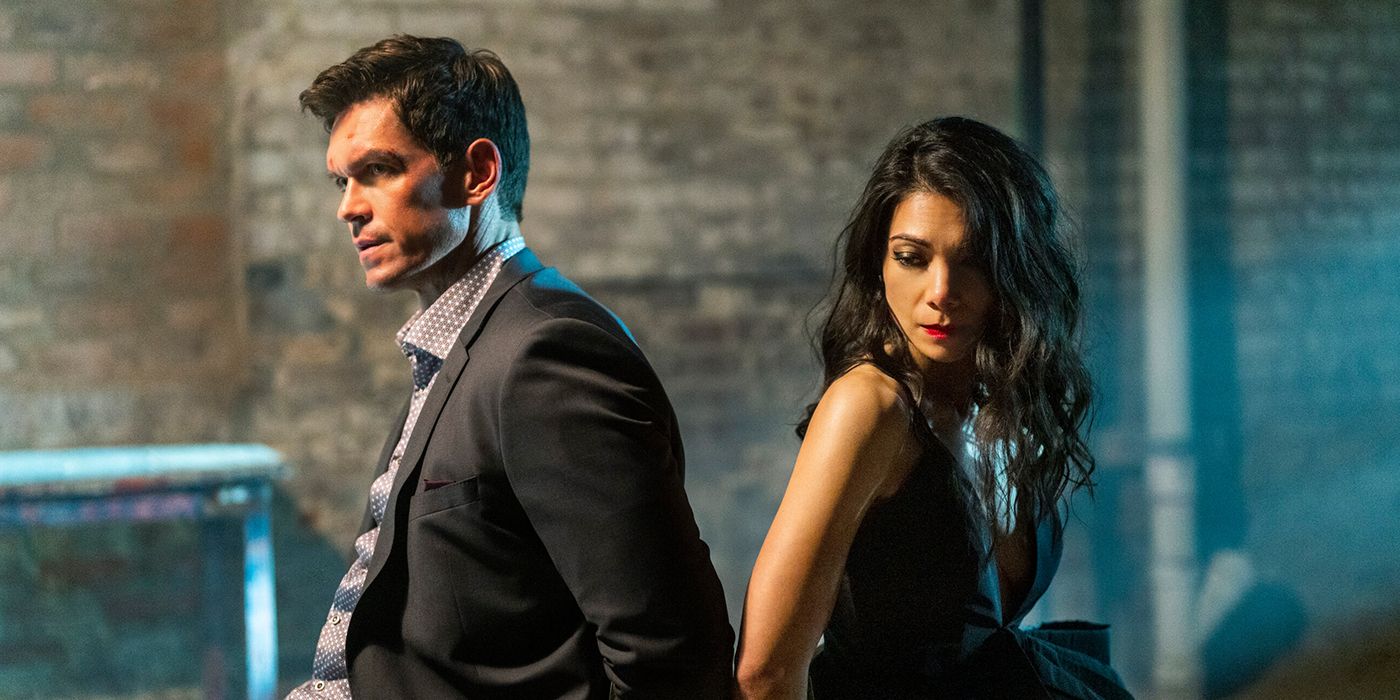 Created by: Matt Nix
Cast: Erica Hernandez, Ginger Gonzaga, Steve Howey
Adapting James Cameron's action hit originally starring Arnold Schwarzenegger and Jamie Lee Curtis, True Lies takes the premise of the film and expands it into a wonderfully fun family spy series. Taking on the lead role, Ginger Gonzaga (She-Hulk: Attorney at Law) plays Helen, a bored housewife who gets swept up in her husband Harry's secret espionage lifestyle. Gonzaga is a delight, and the best part of the show is watching her eagerly hop into dangerous situations with a can-do attitude and a desperate need for training. Filling Schwarzenegger's hefty shoes is Steve Howey (Shameless), who infuses the role with charm and warmth. Together, they work with a rolling cast of oddball characters to protect their kids, save the world…and salvage their marriage. – Tauri Miller
Watch on Paramount+
Wolf Pack (2023-present)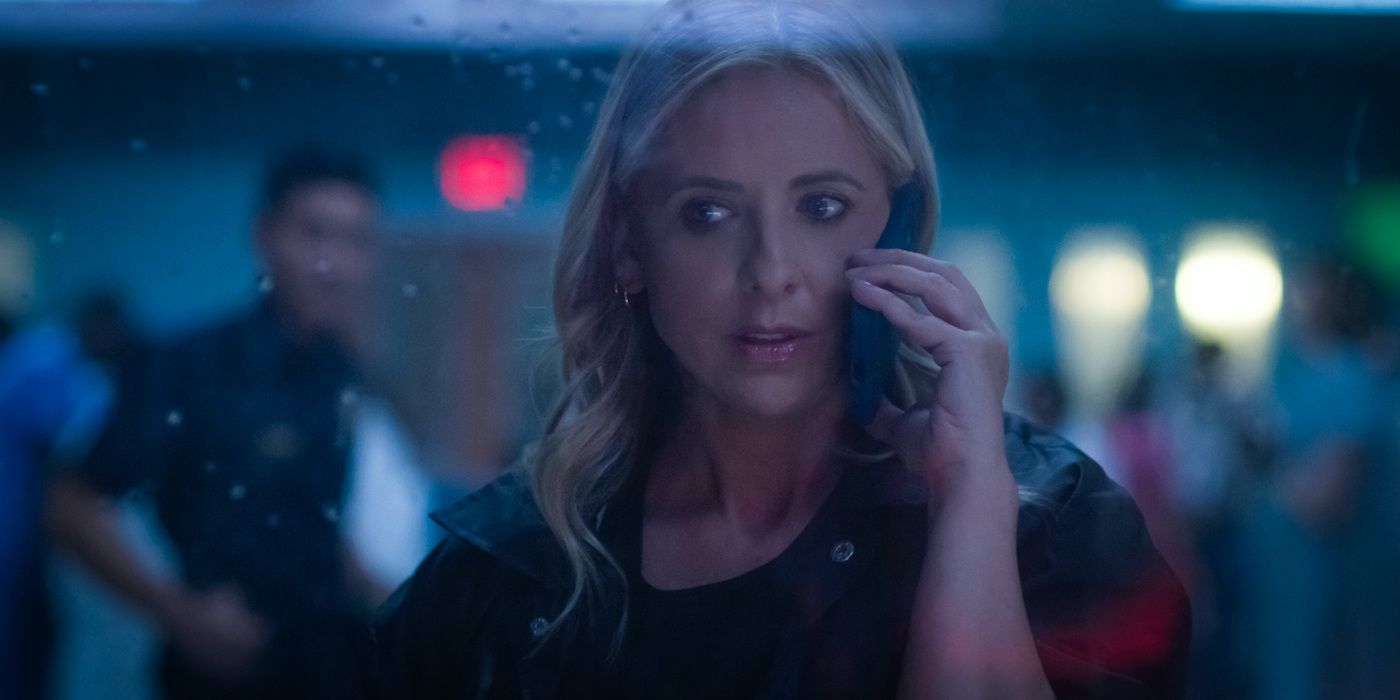 Creator: Jeff Davis
Cast: Sarah Michelle Gellar, Rodrigo Santoro, Armani Jackson, Bella Shepard
Wolf Pack is a sexy new teen drama from Criminal Minds creator Jeff Davis. Although it shares an unfathomable number of similarities with the beloved Teen Wolf series, including its creator, Wolf Pack is a brand-new concept with its own separate universe and rich mythology. Starring supernatural legend Sarah Michelle Gellar, along with Rodrigo Santoro (Love, Actually), Armani Jackson, and Bella Shepard (The Wilds), Wolf Pack is based on the novels by Edo van Belkom. Wolf Pack follows a couple of teens who become werewolves after a creature wounds them during a strange wildfire, leading them to find another pair with a similar story from a fire 16 years prior. – Yael Tygiel
Watch on Paramount+
Criminal Minds: Evolution (2022-present)
Creator: Jeff Davis
Cast: Joe Mantegna, A. J. Cook, Kirsten Vangsness, Aisha Tyler, Paget Brewster
Criminal Minds: Evolution is an unbelievably fantastic continuation of the hit series Criminal Minds, which ran for 15 seasons. Reuniting a core group of FBI agents in the Behavioral Analysis Unit, Criminal Minds: Evolution focuses on a network of serial killers. Shifting from the original procedural format, Criminal Minds: Evolution explores how the pandemic forced criminals to adapt, ultimately making the BAU step up their game as well. Stacked with familiar faces, Joe Mantegna, Kirsten Vangsness, A.J. Cook, Aisha Tyler, and Paget Brewster return to their beloved characters, welcoming Criminal Minds: Evolution as a wonderful new chapter in the Criminal Minds franchise. – Yael Tygiel
Watch on Paramount+
Tulsa King (2022-present)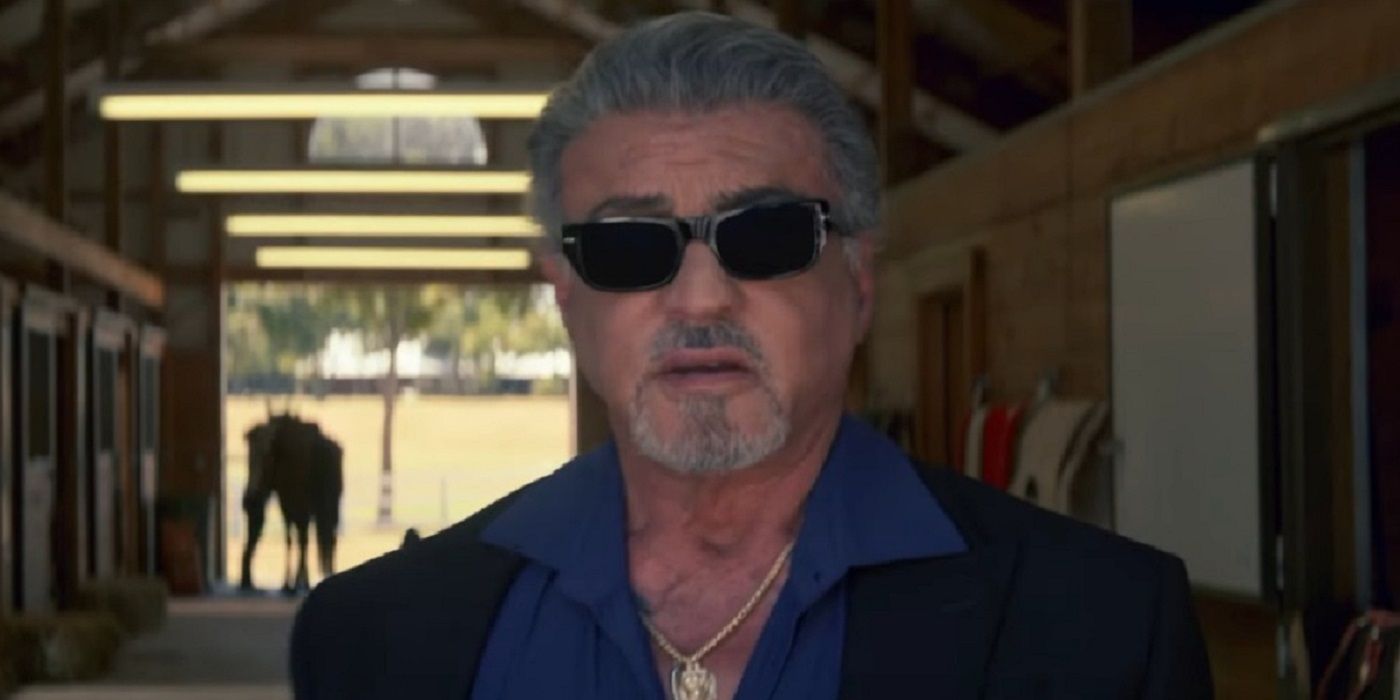 Creator: Taylor Sheridan
Cast: Sylvester Stallone, Andrea Savage, Martin Starr
From Taylor Sheridan (Yellowstone) comes Tulsa King, a new drama series starring Sylvester Stallone (Creed). In his first television role ever, Tulsa King sees Stallone as a mafia man named Dwight "The General" Manfredi, who finds himself starting over in Tulsa, Oklahoma, after his release from prison. Already renewed for a second season, Tulsa King was destined to be a hit, especially with such an incredible lead and the mind behind television's current slew of gritty macho dramas. Utilizing tropes of mob movies and criminal enterprises, along with found families as "The General" recruits unlikely characters to help him build his new empire, Tulsa King is a captivating series. – Yael Tygiel
Watch on Paramount+
1923 (2022-present)
Creator: Taylor Sheridan
Cast: Harrison Ford, Helen Mirren, Brandon Sklenar,
Further developing the Yellowstone universe created by modern cowboy Taylor Sheridan, 1923 serves as Sheridan's newest prequel series, set after the hit series 1883. Starring Harrison Ford (The Rise of Skywalker) and Helen Mirren (F9: The Fast Saga), 1923 introduces fans of the franchise to the Dutton's new generation settled in the Montana mountains. Within the gritty drama, the Duttons must survive historical hardships, including the Great Depression and Prohibition. Through the planned two seasons, 1923 will explore the Dutton family's strength during Western Expansion and allow Sheridan to refine his rancher life stories. – Yael Tygiel
Watch on Paramount+
Star Trek: Picard (2020-Present)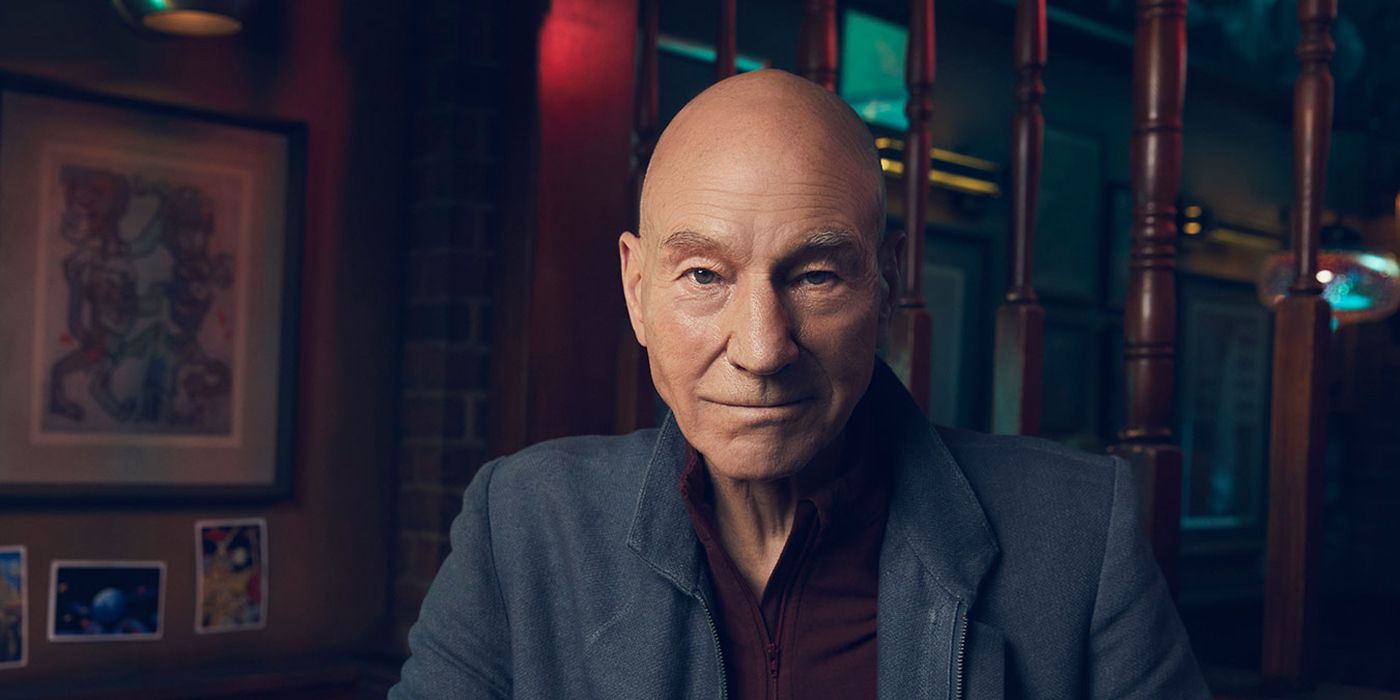 Creators: Akiva Goldsman, Michael Chabon, Kirsten Beyer, and Alex Kurtzman
Cast: Patrick Stewart, Alison Pill, Isa Briones, Harry Treadaway, Michelle Hurd
Star Trek fans can mostly be divided into two groups based on whether they prefer Captain Kirk or Captain Picard. Star Trek: Picard is a show that's clearly meant for the latter camp. Featuring the return of the iconic Sir Patrick Stewart as an older and more troubled Jean-Luc Picard, the series cemented its position in the Star Trek canon with an excellent first season. Season 2 expands the story even further with the return of more beloved characters like Q and Whoopi Goldberg's Guinan. This show is a must-watch for sci-fi fans and especially for fans of Star Trek: The Next Generation. Picard Season 3 is set to be the final season of the show.
Watch on Paramount+
Halo (2022-Present)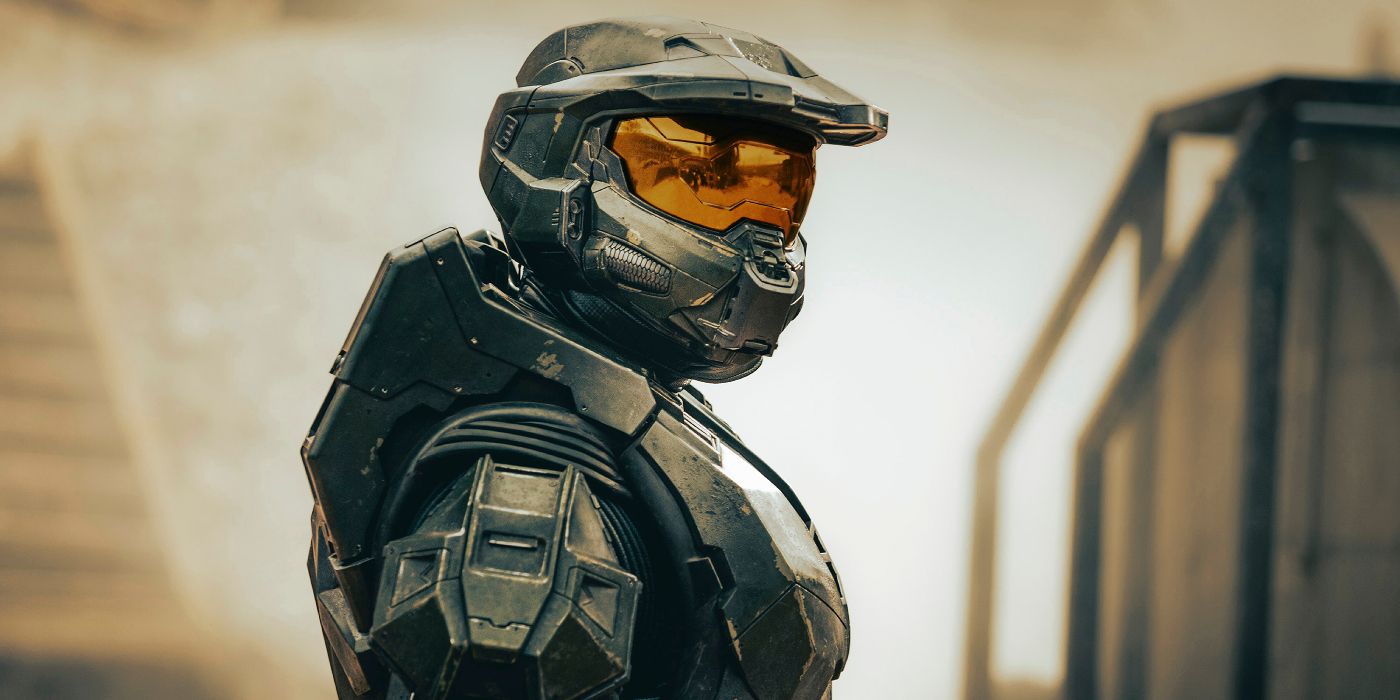 Creators: Kyle Killen and Steven Kane
Cast: Pablo Schreiber, Natascha McElhone, Shabana Azmi, Bokeem Woodbine
Halo is possibly one of the single most popular video game franchises of all time. So it's easy to understand why it took so long to adapt it in a way that really does justice to the source material. The Paramount+ show isn't exactly groundbreaking, but it does present a solid adaptation of the games that stands on its own as a great story. And it really does look like this show is only going to get better with future seasons so get in now for one hell of a ride. Check out our Halo review for more and immerse yourself in this thrilling series.
Watch on Paramount+
iCarly (2021-Present)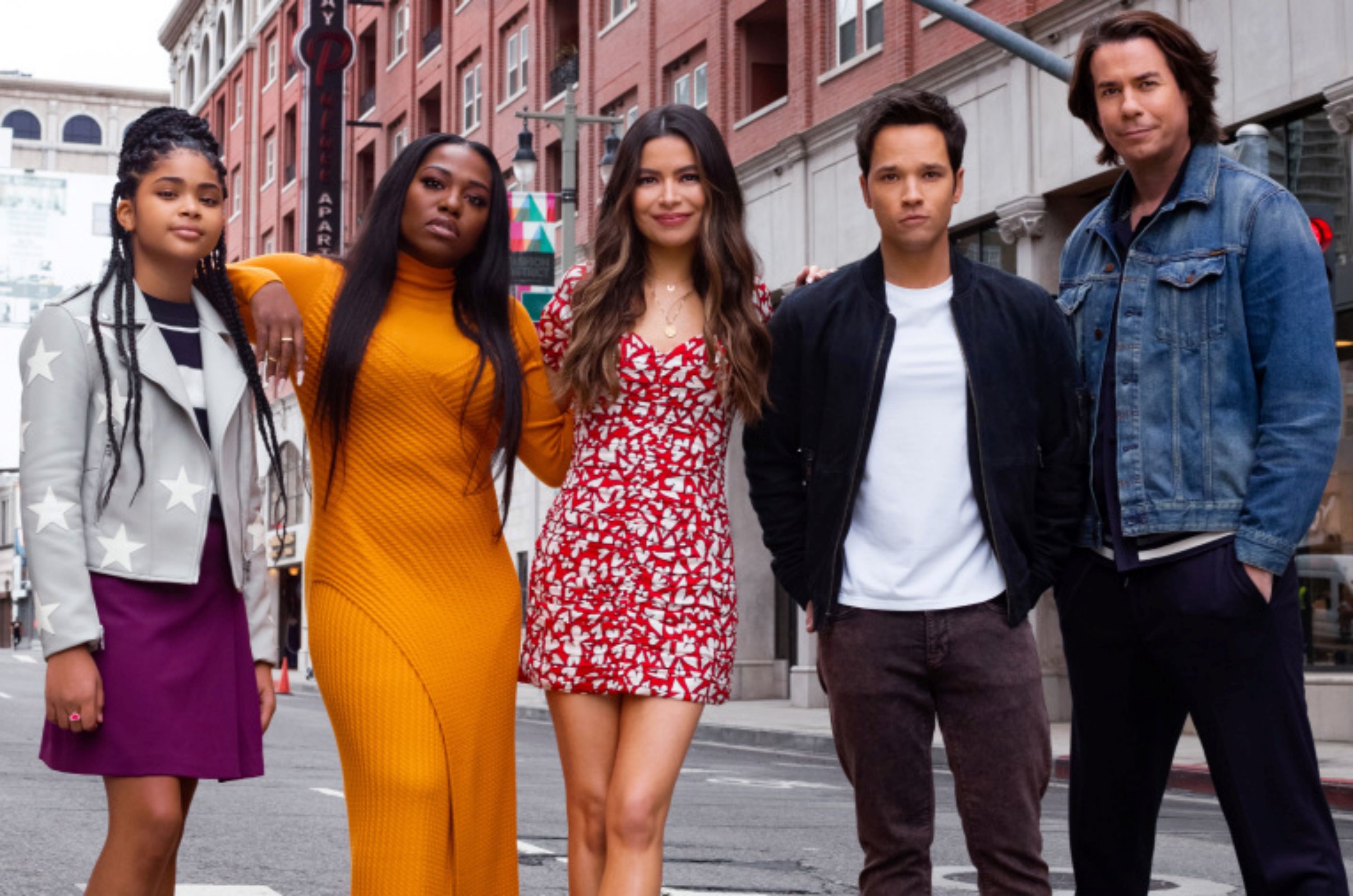 Creator: Dan Schneider
Cast: Miranda Cosgrove, Jerry Trainor, Nathan Kress, Laci Mosley, and Jaidyn Triplett
A revival of the beloved Nickelodeon show of the same name, iCarly stands out as one of the best reboots/revivals of recent times. It's a really fun show that captures the heart and humor of the original while updating the characters and settings to the present time. Miranda Cosgrove returns as Carly, now an influencer who decides to relaunch her old webshow. With many of the classic iCarly characters returning to reprise their roles, the show has enough nostalgia fuel to satisfy old fans while keeping new viewers entertained as well.
Watch on Paramount+
Star Trek: The Original Series (1966-1969)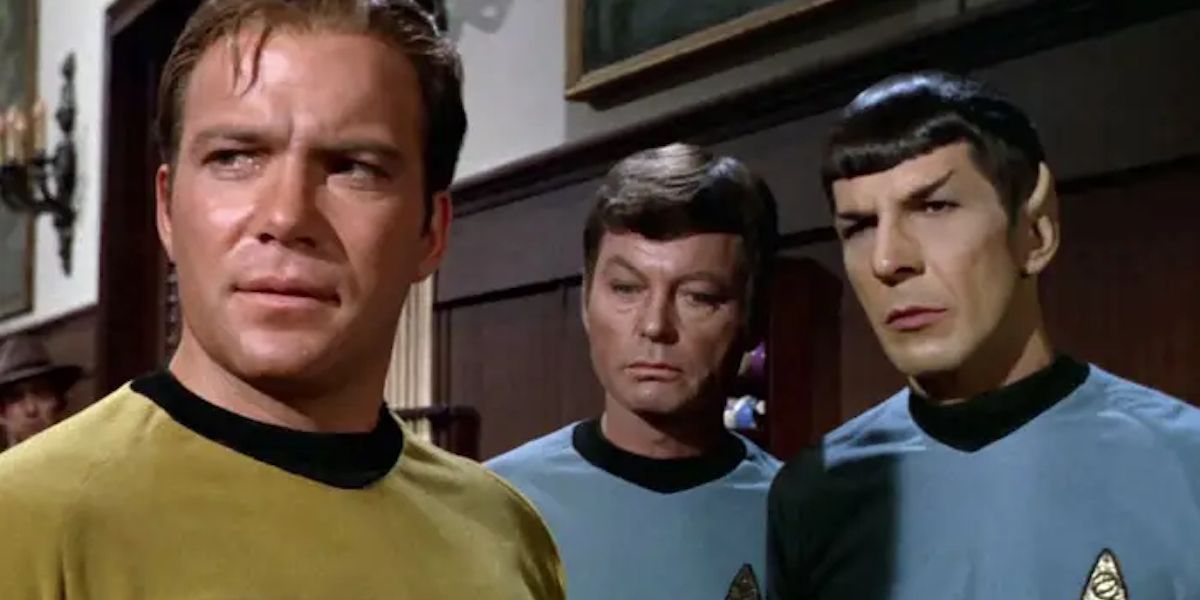 Creator: Gene Roddenberry
Cast: William Shatner, Leonard Nimoy, DeForest Kelley, James Doohan
When a franchise has grown to the gigantic scale of Star Trek, it's clear that the original project must have been something amazing. And oh boy it is! The original Star Trek show is legendary. It's probably one of the best sci-fi shows to ever grace a television screen. Featuring iconic characters like William Shatner's Captain Kirk and Leonard Nimoy as Spock, Star Trek: The Original Series is a delightful watch that has aged better than you'd expect. While the effects and props might not be up to the standards we expect from shows these days, it's still a great show for fans of classic sci-fi. The series follows the adventures of Captain Kirk and the rest of the crew of the starship Enterprise as it explores the mysteries of the universe. In case you haven't seen it yet, add the show to your watchlist right away. And as always, live long and prosper!
Watch on Paramount+
Bull (2016-2022)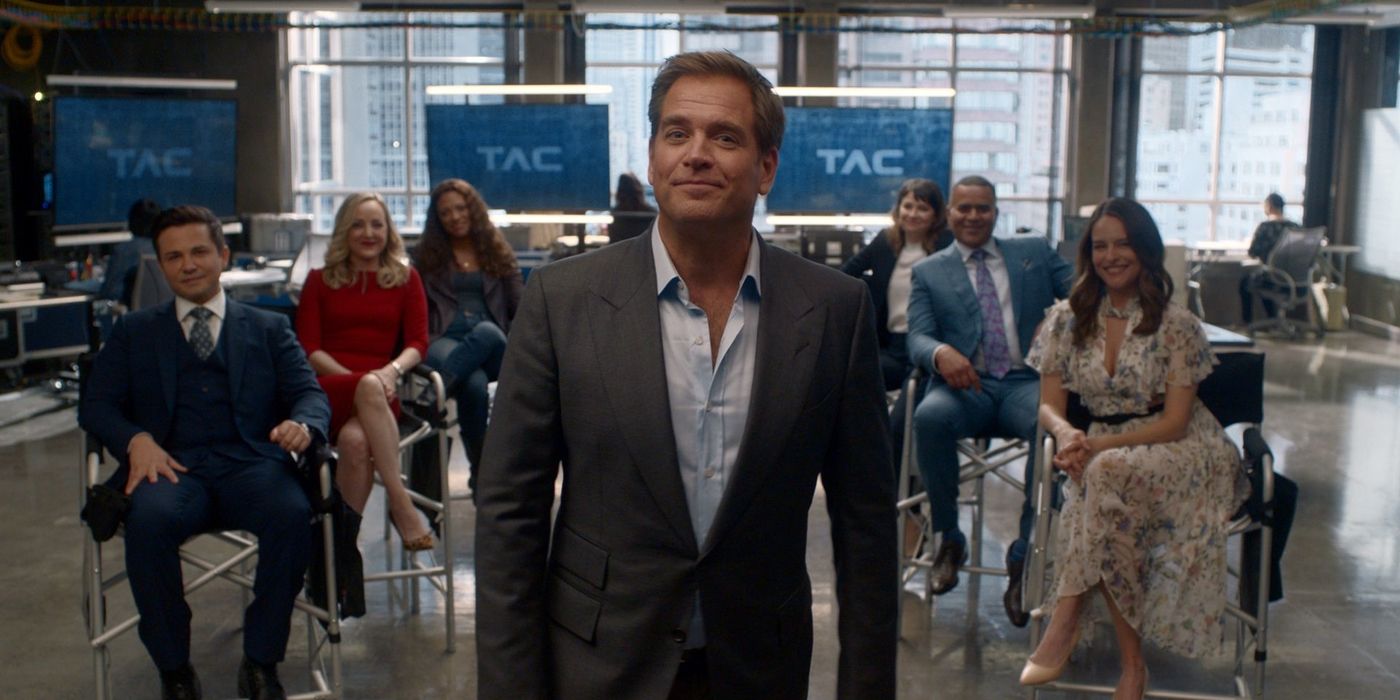 Creators: Phil McGraw and Paul Attanasio
Cast: Michael Weatherly, Freddy Rodriguez, Geneva Carr, Christopher Jackson
Bull is a CBS reality TV series about a trial scientist Dr. Jason Bull, who is a psychologist who analyzes people's behavior. Bull isn't just a world-class people reader though, he also has a team of lawyers, former FBI agents, and a hacker. If you are ready for a good amount of TV drama, this show likes to ask some deep questions about the nature of why we have laws, and how we use them.
Bull has a total of six seasons and originally came out in 2016. The sixth season is the final season with a total of 12 episodes in this final showing.
Watch on Paramount+
Star Trek: Lower Decks (2020-Present)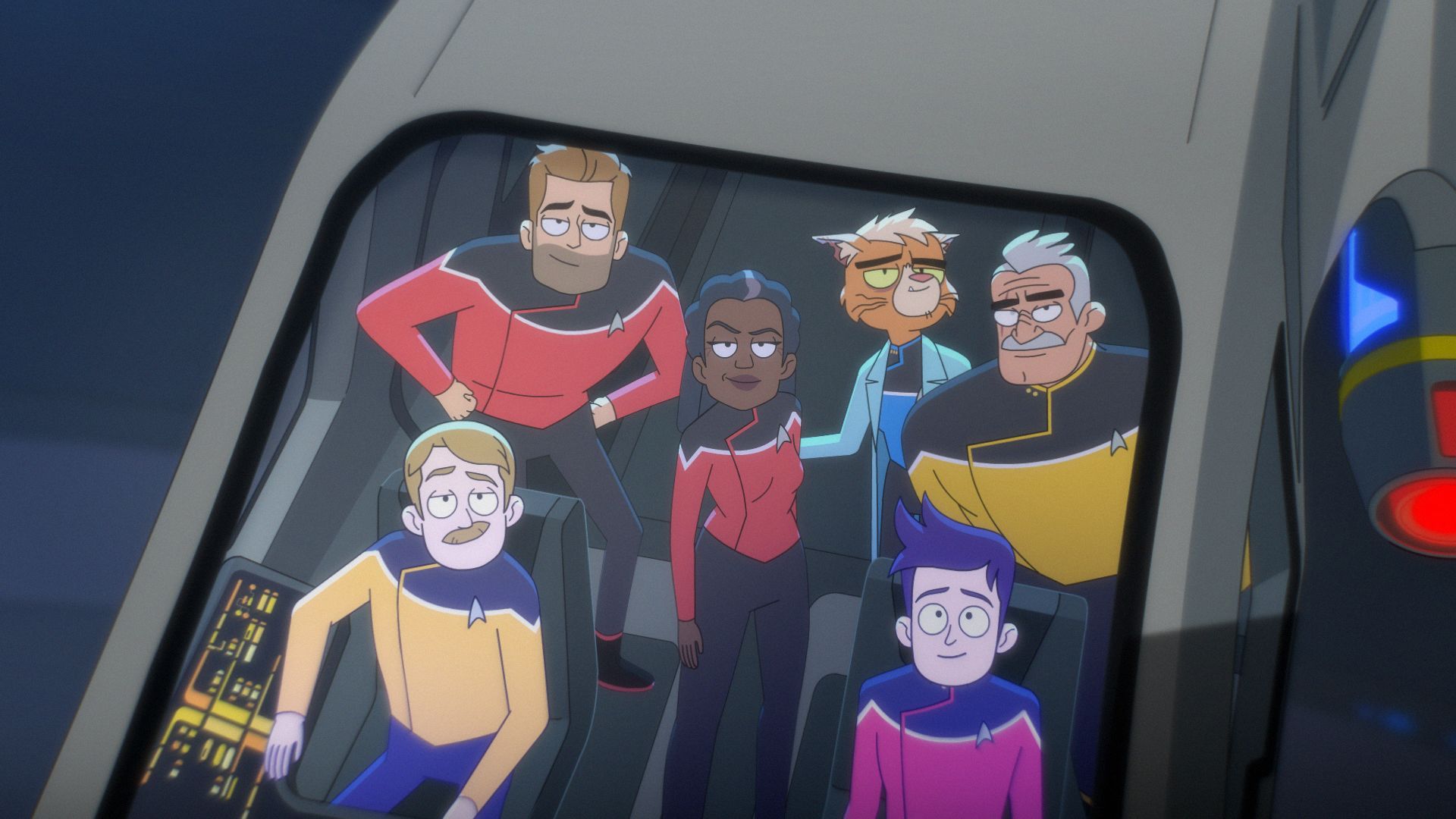 Creator: Mike McMahan
Cast: Tawny Newsome, Jack Quaid, Noël Wells, Eugene Cordero, Dawnn Lewis, Jerry O'Connell, Fred Tatasciore, and Gillian Vigman
Star Trek: Lower Decks is a new era of Star Trek. Written by Mike McMahan, who has also worked on famous shows such as Rick and Morty, South Park, and Out There. This adult comedy often uses Star Trek tropes for comedic effect while questioning some of the most basic assumptions of the Star Trek Universe. The show focuses on a group of ensigns on the lowly ship the U.S.S Cerritos, and they cover all the "usual" missions that get assigned to Star Fleet. This show originally started in 2020 and currently has two seasons. Star Trek: Lower Decks Season 3 is currently in production and it is set to release in late 2022 with a total of 10 episodes.
Watch on Paramount+
The Legend of Korra (2012-2014)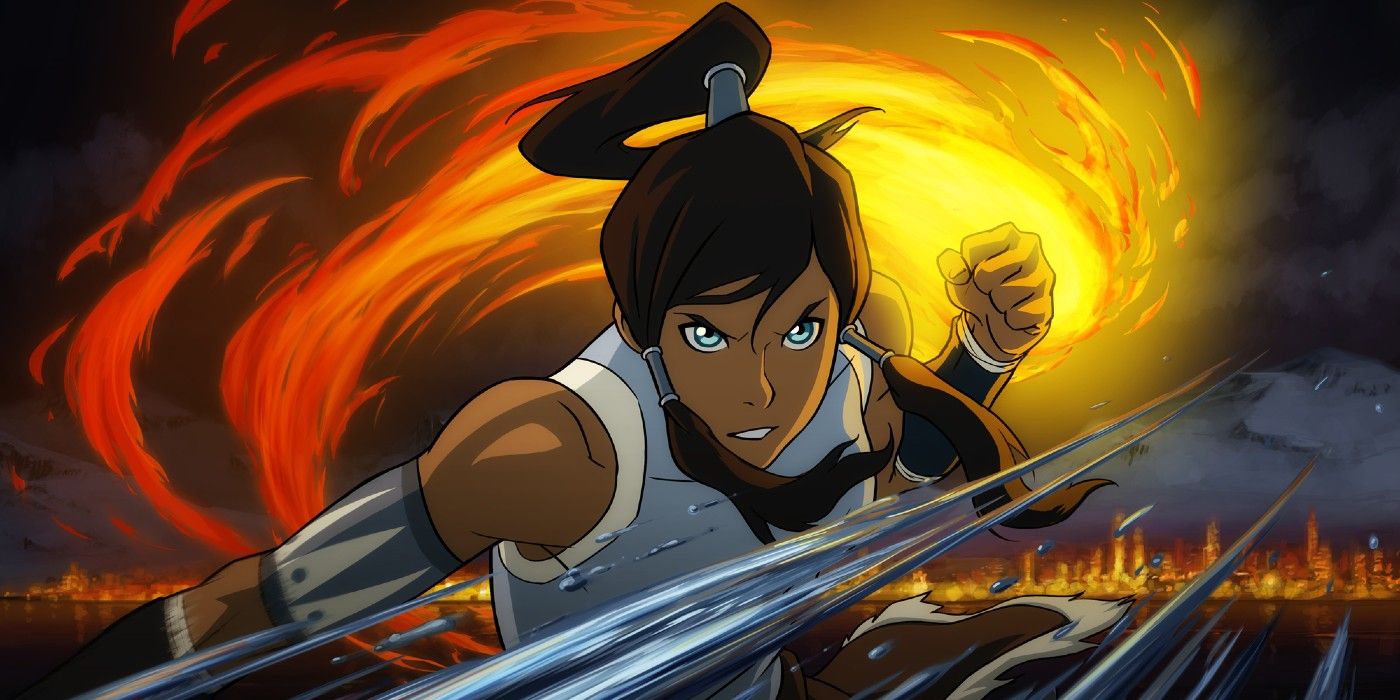 Creators: Michael Dante DiMartino and Bryan Konietzko
Cast: Janet Varney, Seychelle Gabriel, David Faustino, P. J. Byrne, J. K. Simmons and Mindy Sterling
Yes, the Avatar: The Last Airbender sequel series is on Paramount+! A mixture of ancient bending tradition and newfangled steampunk technology, The Legend of Korra introduces us to a very different avatar. Korra mastered three of the elements at a young age, is headstrong, and is fairly aggressive. This new avatar has to encounter several enemies throughout her time, each one of them significant to challenges that we face in the outside world. The Legend of Korra's lovable cast, mature but teen-friendly narrative, and amazing action scenes make it a great series for almost anyone.
The Legend of Korra first aired in 2012 and ran for four seasons. The show averaged 13 episodes a season and finished airing all of its seasons in December 2014.
Watch on Paramount+
Undercover Boss (2010-Present)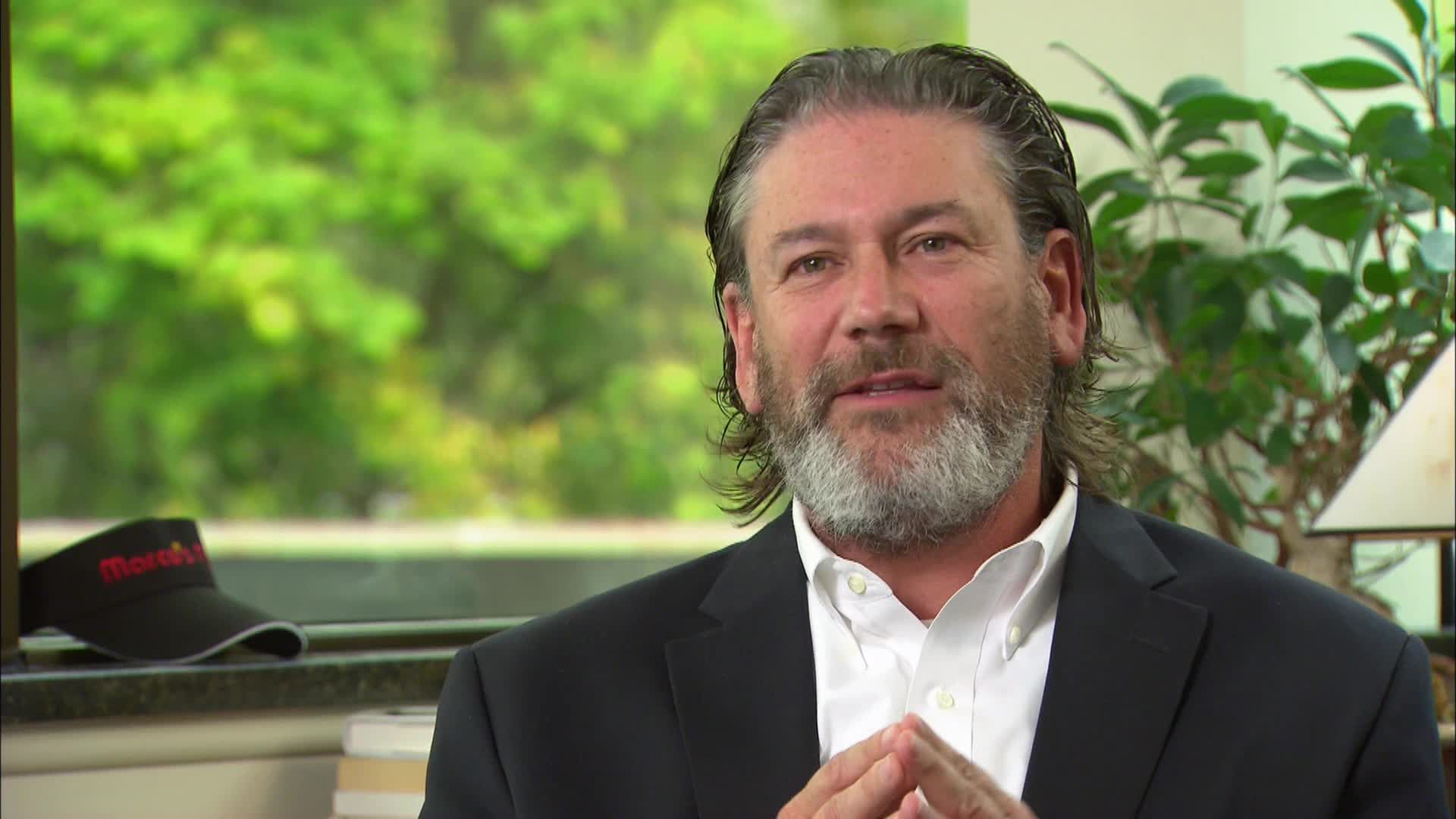 Creator: Stephen Lambert
This CBS reality TV series focuses on a wide range of government leaders, business leaders, and others that go undercover into their organizations to learn about how they actually run. An intriguing mix of a qualitative research study and a reality TV show, this show has a good mix of drama and heartfelt dreams. Most of the time people's lives change for the better, but sometimes CEOs find unexpected problems within their ranks. Each episode presents a different culture and a different ending. Undercover Boss started in 2010 and is currently on its 11th season.
Watch on Paramount+