It's not TV, it's HBO Max.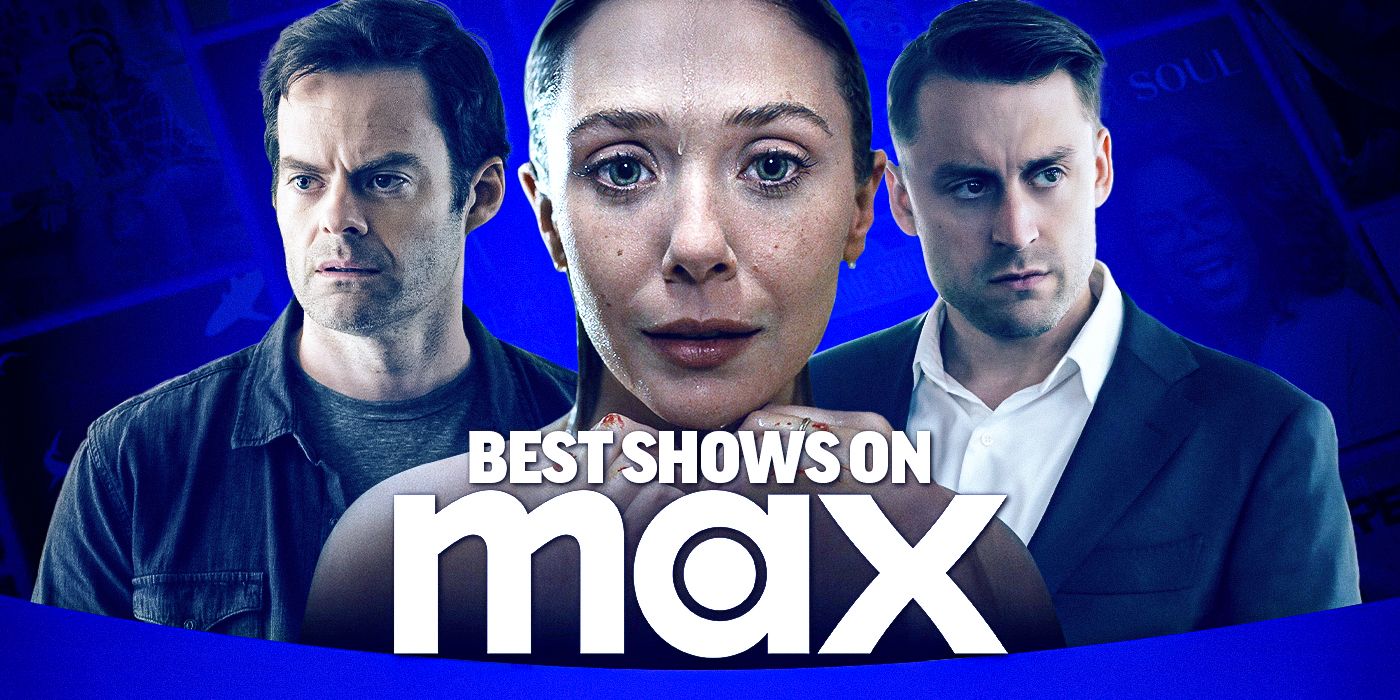 Good shows on HBO are plentiful — even great ones aren't hard to come by. The platform has earned its prestige TV distinction, and its streaming service has the luxury of housing classic favorites like Friends alongside more recent Emmy-winning masterpieces like Succession and The White Lotus. There's a lot of excellent content to choose from: Here's our list of the best shows on HBO Max to help you get started.
For more recommendations, check out our list of the best movies on HBO, the best drama movies on HBO, and the best horror movies on HBO.
Editor's note: Last updated on July 21st to include A Black Lady Sketch Show.
RELATED: The Best TV Shows to Binge-Watch
Chernobyl (2019)
Creator: Craig Mazin
Cast: Jessie Buckley, Jared Harris, Stellan Skarsgård, Emily Watson, Paul Ritter
Jessie Buckley (Women Talking) and Jared Harris (Foundation) star in Chernobyl, a dramatic miniseries based on the horrific explosion of a nuclear power plant in 1986 in the Union of Soviet Socialist Republics. Chernobyl is a captivating historical drama created by Craig Mazin (The Last of Us) revolving around the disaster and clean-up effort, shining a light on a catastrophe that occurred not too long ago. Praised for delicate authenticity, Chernobyl handled the story of one of the world's worst man-made accidents with care by focusing on both the humanity and reality of the situation. – Yael Tygiel
Watch on HBO
A Black Lady Sketch Show (2019-present)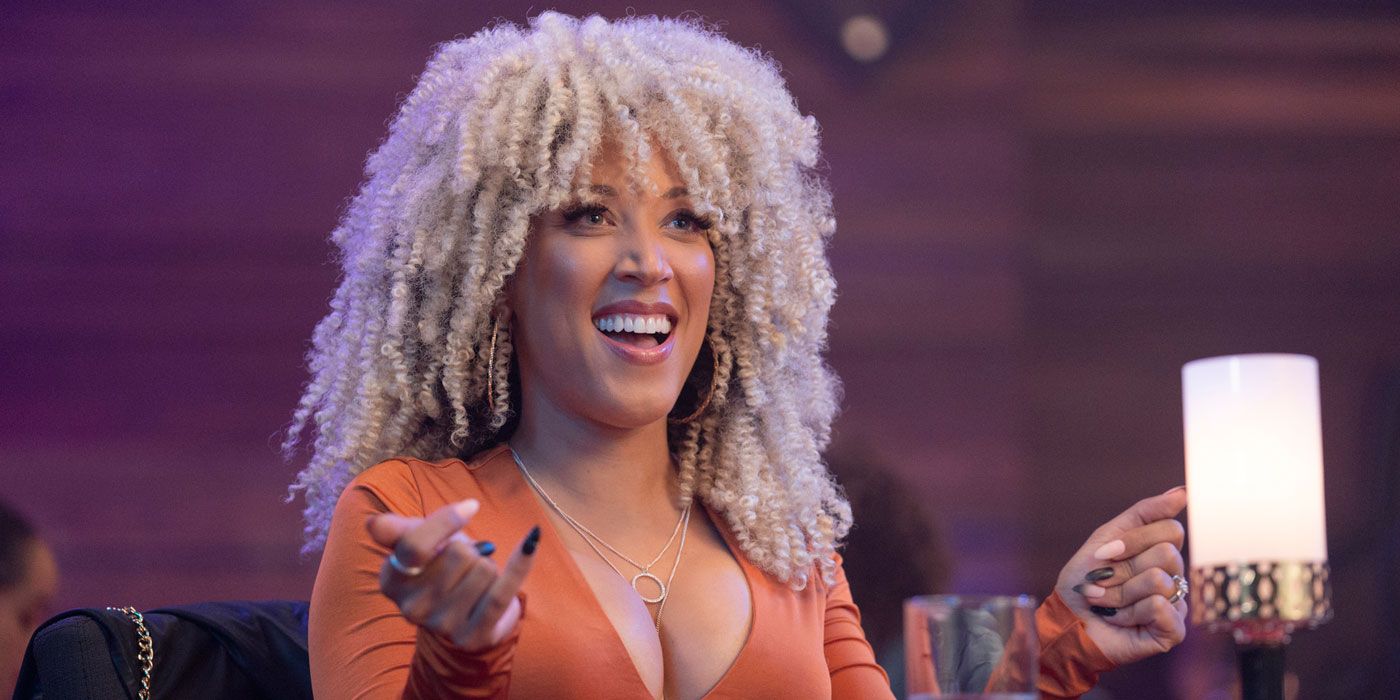 Creator: Robin Thede
Cast: Robin Thede, Gabrielle Dennis, Skye Townsend, DaMya Gurley, Tamara Jade
Comedian and actress Robin Thede (The Queen Latifah Show) has gathered some of the funniest Black women in show business to create a hilarious sketch show that's unabashedly for the culture. The show is excellent at lampooning the unique experience of being a Black woman in America while acting out gut-busting situations that everyone can enjoy. The humor is the perfect combination of absurd, witty, and thought-provoking that's only enhanced by some of the best wig and costume work in the business. Plus, the show has a plethora of guest stars like Nicole Byer (Grand Crew), Laverne Cox (Orange Is the New Black), and Loretta Devine (Grey's Anatomy) that bring their own flavor to an already spicy comedy show. – Tauri Miller
Watch on HBO
Full Circle (2023)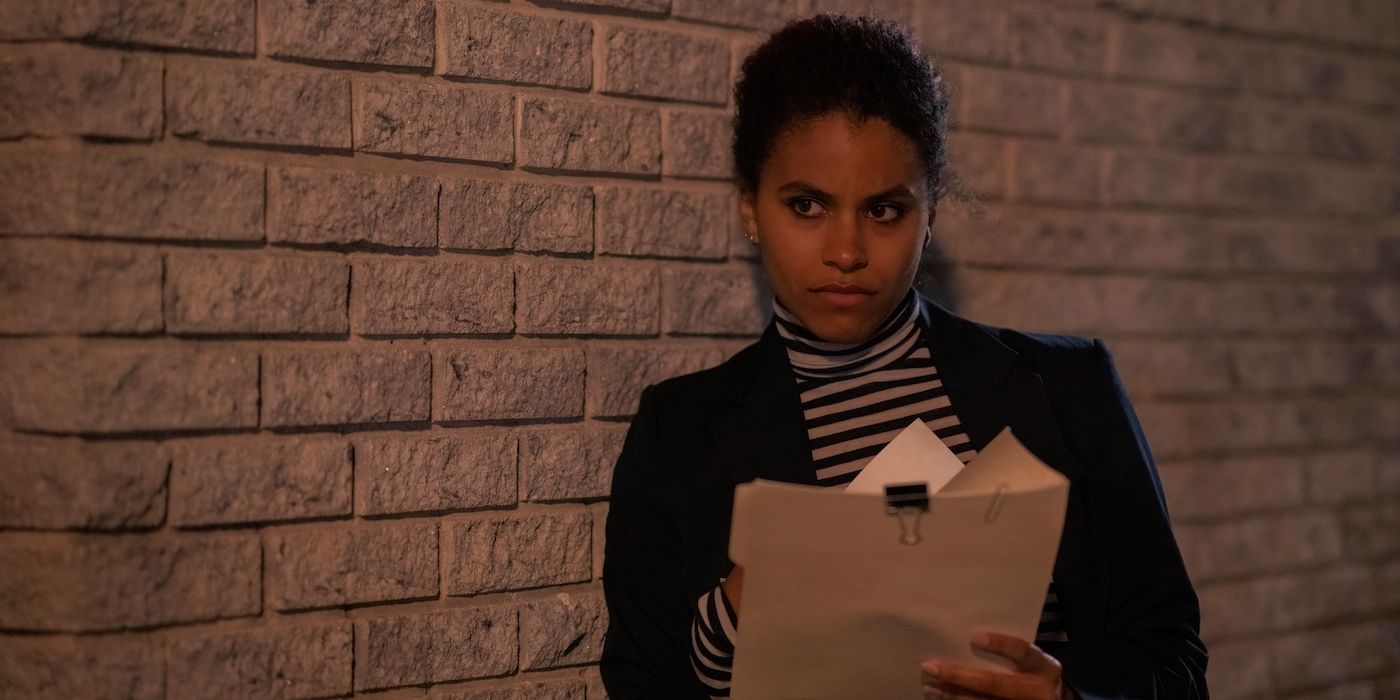 Creator: Ed Solomon
Cast: Zazie Beetz, Claire Danes, Jim Gaffigan, Jharrel Jerome, Timothy Olyphant
Director Steven Soderbergh (No Sudden Move) and creator Ed Solomon (Mosaic) team up once again to present a six-part miniseries with a jam-packed cast, including Emmy-winner CCH Pounder (The Shield). The series follows three disparate yet connected storylines that surround the kidnapping of a wealthy couple's child. It doesn't take long for this twisty crime drama to weave all the characters into a desperate race of political intrigue that moves at a breakneck pace. Soderbergh and Solomon craft a tight narrative with zero waste or loose ends that is only bolstered by the phenomenal actors bringing the story to life. – Tauri Miller
Watch on HBO
VGLY (2023-present)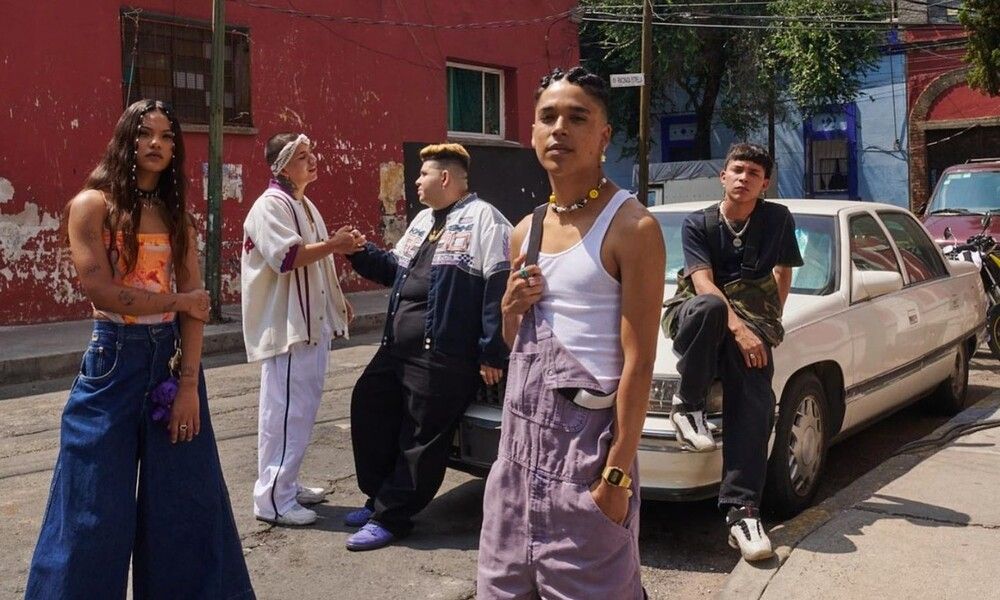 Creator: Marcos Bucay, Santiago Espejo, Jorge Tijerina
Cast: Juan Daniel García Treviño, Sasha González, Benny Emmanuel, Joshua Okamoto, Emilio Cuaik
VGLY is a Mexican teen drama about a young rapper (Benny Emmanuel) and his crew trying to break into the Latin music business — even if it takes them down a pretty dark path. This Spanish-language series strips away the glamor of the rap game and shows the audience the genuine struggles of trying to become a hip-hop artist with no money, connections, or street cred. That said, the story also has some great comedic moments that are driven by the phenomenal main cast, including Sasha González and Juan Daniel García Treviño, who give amazing performances and deliver an authentic teenage experience even when they have to dive into the criminal underworld of Mexico City. – Tauri Miller
Watch on HBO
Swiping America (2023-present)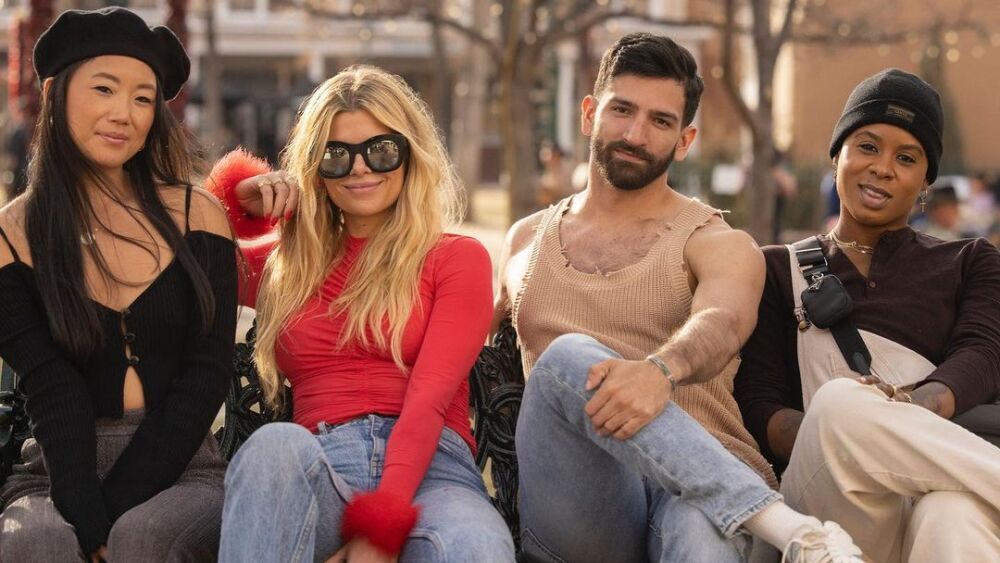 Creators: Johnnie Ingram, Steve Warren
Cast: Ashleigh Warren, Krishnanand Kelkar, Kesun Lee, Reagan Baker
Swiping America offers a brand-new angle on reality dating shows. Co-created by We're Here's Johnnie Ingram and Steve Warren, Swiping America approaches this dating adventure from a documentary perspective, plucking four singles from New York City and taking them across eight cities to experience romance. Hailed as the most inclusive dating series on television, Swiping America follows the journeys of Ashleigh Warren, Krishnanand Kelkar, Kesun Lee, and Reagan Baker as dating apps are used to introduce them to new potential partners while allowing them to form a bond with each other and reflect on their past experiences. With honest conversations about sex, sexuality, and connections, Swiping America is an unexpected breath of fresh air for a Love is Blind and The Bachelor generation. – Yael Tygiel
Watch on HBO
SmartLess On the Road (2023)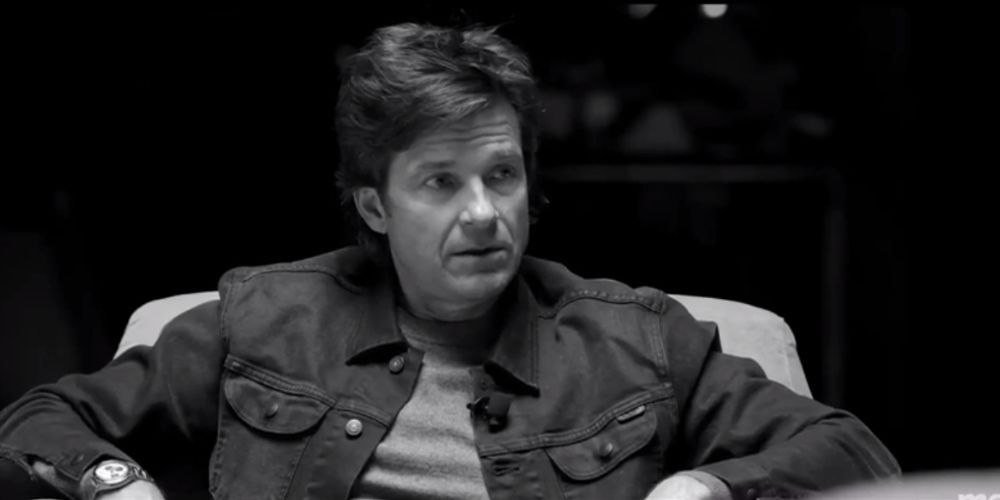 Cast: Will Arnett, Jason Bateman, Sean Hayes
With the popularity of celebrity podcasts, it's no surprise that three talented comedic actors would take their project on the road. SmartLess: On the Road chronicles the journey of SmartLess podcasters Jason Bateman (Thunder Force), Sean Hayes (Will & Grace), and Will Arnett (Murderville). Watch as these friends and colleagues set out on tour across the United States to record their podcast with live audiences and famous guests, including Saturday Night Live alum Will Ferrell. Charmingly intimate, SmartLess: On the Road explores new locations as well as a new perspective on their relationship. – Yael Tygiel
Watch on HBO
The Idol (2023-present)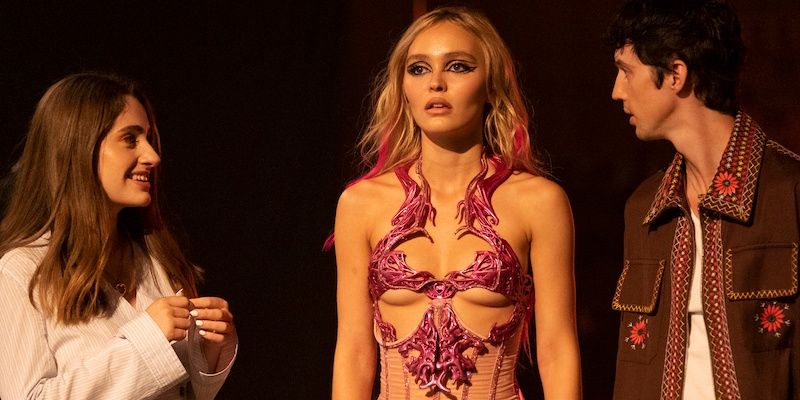 Creators: Reza Fahim, Sam Levinson, The Weeknd
Cast: Lily-Rose Depp, The Weeknd, Suzanna Son, Da'Vine Joy Randolph, Hank Azaria
The Idol is glamourous mayhem created by Sam Levinson, Reza Fahim, and Grammy award-winning musical artist The Weeknd, who co-stars in the series with Lily-Rose Depp. The Idol focuses on a pop star (Depp) attempting to make a comeback after a fall from grace. Featuring tone and themes reminiscent of Euphoria's beautiful disarray, The Idol is highlighted by an incredibly talented and exquisitely diverse cast that includes Moses Sumney, Hari Nef, and Da'Vine Joy Randolph (Only Murders in the Building). For audiences who love messy characters, stunning visuals of both dancing and drug use, and gorgeous people, The Idol is a can't-miss. – Yael Tygiel
Watch on HBO
Pushing Daisies (2007-2009)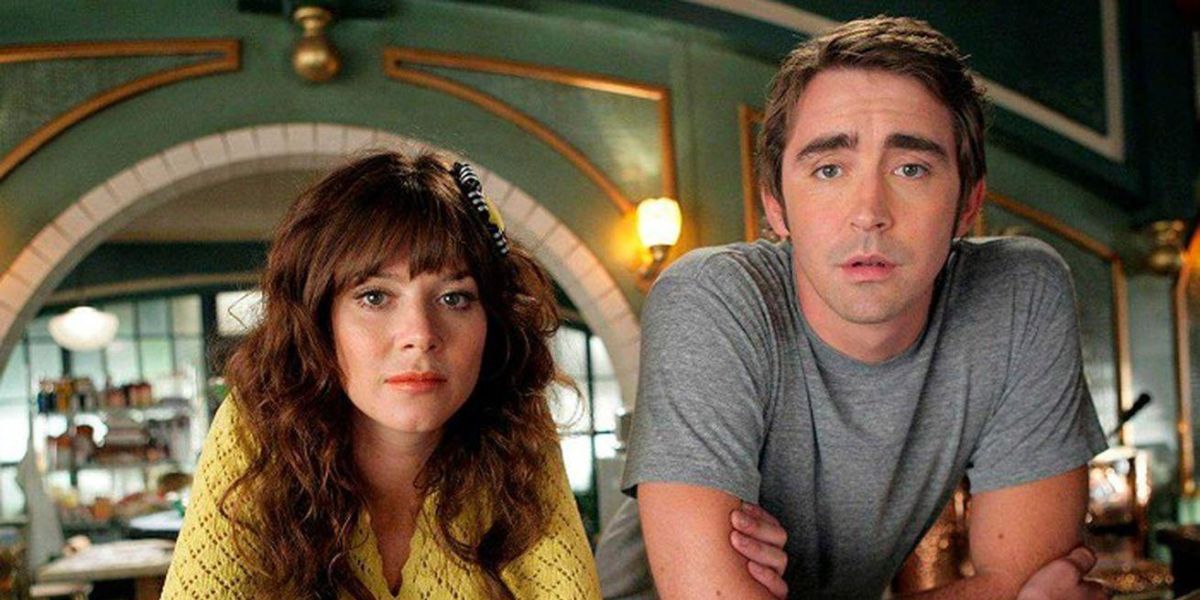 Creator: Bryan Fuller
Cast: Lee Pace, Anna Friel, Chi McBride, Ellen Greene, Swoosie Kurtz
Created by Bryan Fuller (Star Trek: Discovery), Pushing Daisies is a whimsical fantasy crime comedy about a humble pie maker who uses his ability to temporarily bring the dead back to life to help solve murder cases. Lee Pace (Halt and Catch Fire) stars as the magical pie maker alongside Anna Friel (Limitless) as his formerly dead beloved, whom he can never touch lest she drops dead on the spot. The show has the aesthetic and narrative style of a fairytale — every frame is steeped in vibrant colors, and the costuming has a distinctly retro vibe that makes the show feel timeless. This highly acclaimed series is a light and bouncy watch that everyone should enjoy at least once.
Watch on MAX
Somebody Somewhere (2022-present)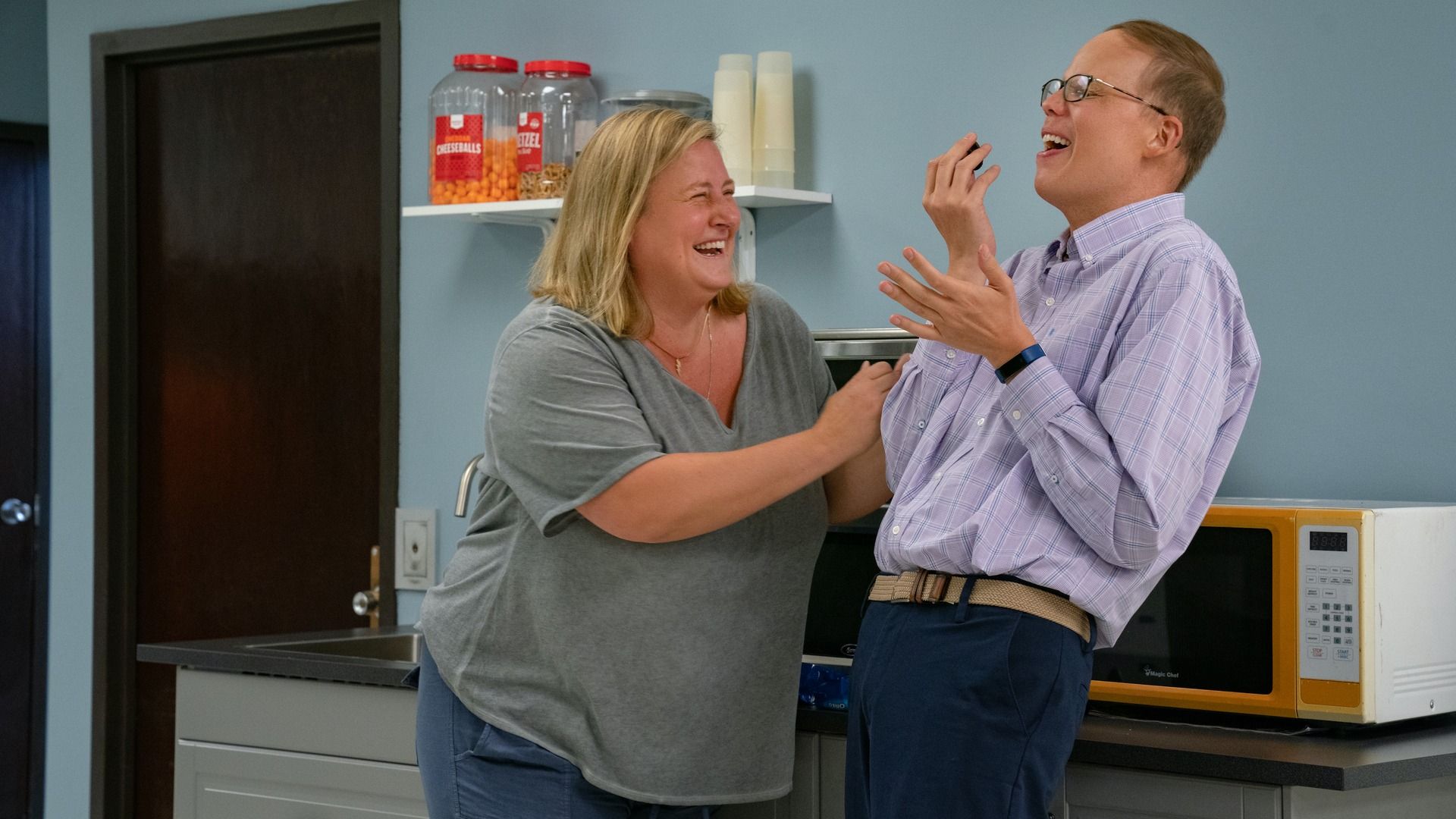 Creator: Hannah Bos, Paul Thureen
Cast: Bridget Everett, Jeff Hiller, Mary Catherine Garrison, Danny McCarthy, Jane Brody
Somebody Somewhere is a semi-autobiographical drama inspired by the real life of actress, singer, and comedian Bridget Everett, who takes on the lead role. Everett plays Sam, a midwestern woman who moves back to Manhattan, Kansas, to take care of her sister shortly before she passes away. The show is a wonderful depiction of the ways grief can strip us of who we are and is an uplifting story about the journey of getting through to the other side. And that's just season one. Now that the second season has been released, audiences get to spend more time with these quirky hometown characters, who feel as real as your very own neighbors, as Sam slowly finds community.
Watch on HBO
Succession (2018-present)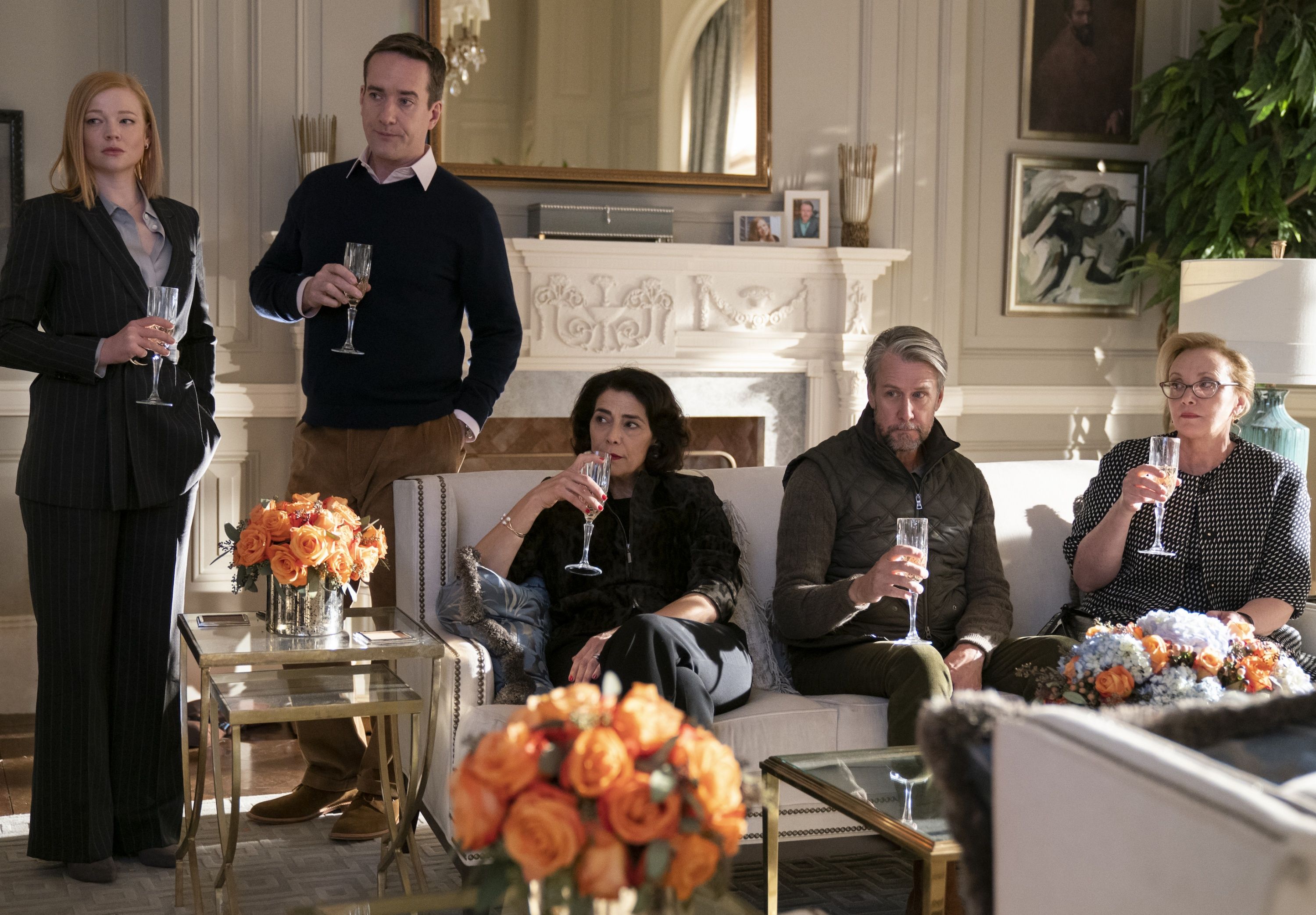 Created by: Jesse Armstrong
Cast: Brian Cox, Jeremy Strong, Kieran Culkin, Sarah Snook, Matthew MacFayden
Every single character on Succession is a five-alarm trash factory in their own unique way and you will come to love them like your own family. Jesse Armstrong's one-percenter dark comedy follows the uber-rich Roy family and their business empire Waystar Royco. When patriarch Logan Roy (Brian Cox, wielding the phrase "fuck off" like a baseball bat) falls ill, various vultures start to circle, including Logan's scheming children Kendall (Jeremy Strong), Shiv (Sarah Snook), and Roman (Kieran Culkin). After a (literally) shaky first episode, this show blasts off and never looks back, morphing into a backstab-filled delight that's produced more quotable lines than most straight comedies. The entire cast is next level. The writing is sharp enough to draw blood. Nicholas Braun is at least 9 feet tall. Out of all the originals to hit HBO in the last few years, Succession is one of the best. – Vinnie Mancuso
Watch on HBO Max
Headless Chickens (2023)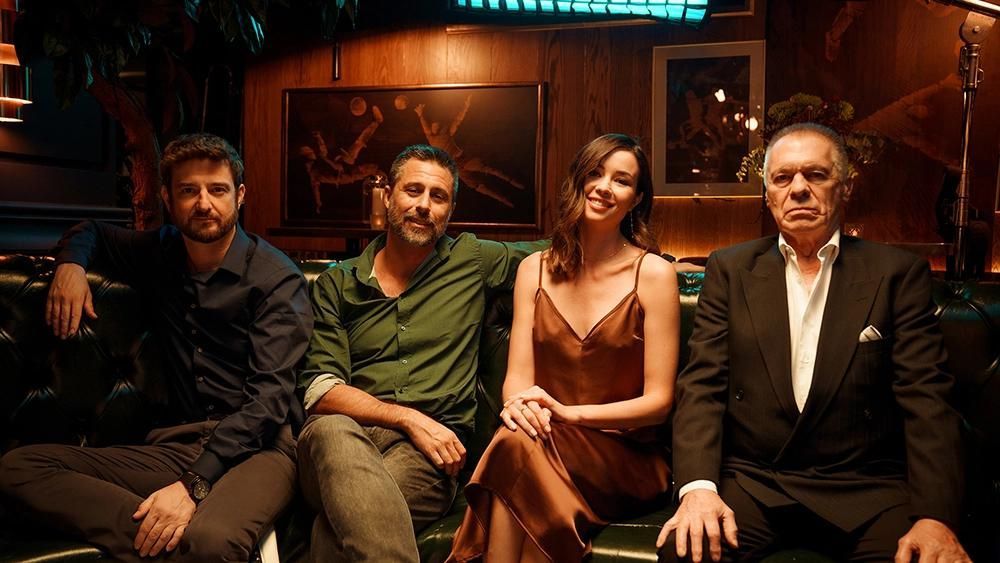 Creator: Jorge Valdano Sáenz
Cast: Hugo Silva, Dafne Fernández, Óscar Casas
Americans have recently become fascinated with the world of soccer in the wake of series like Ted Lasso and Welcome to Wrexham, and Spain's Headless Chickens fits right in among these new sports series. Essentially a cross between Ballers and Entourage, the show follows Alberto Martín Ruiz (Hugo Silva), who decides to leave his top-rated soccer agency to start his own business. But things immediately start falling apart almost as soon as he walks out the door. The biggest draws of the series are the big characters and the comedy of errors that seem to follow Alberto like a dark cloud. Very much worth a watch for anyone who loves all things soccer.
Watch on HBO
Barry (2018-present)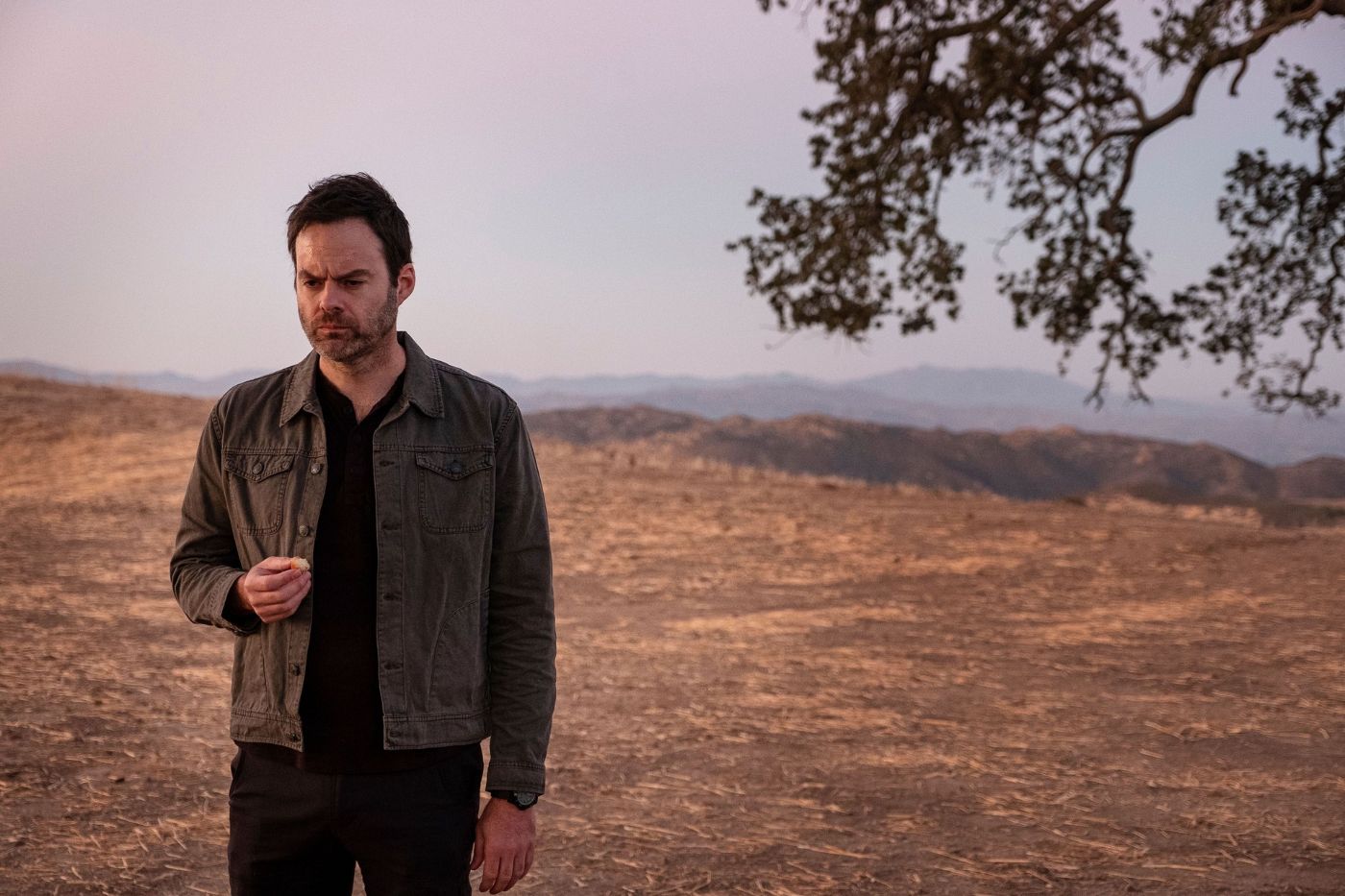 Created by: Bill Hader and Alec Berg
Cast: Bill Hader, Henry Winkler, Sarah Goldberg, Stephen Root, Anthony Carrigan
It's a premise that's just so ludicrous that it could almost be an SNL sketch in and of itself — but Bill Hader's half-hour scripted series manages to be part-comedy, part-drama, part-action thriller without losing grip on any of its impressive ingredients. The comedian and actor stars as Barry Berkman, a successful (one might say almost too successful) hitman who doesn't realize that his heart truly lies on the stage — but becoming an actor isn't as easy as it sounds, and not just because the audition circuit can be brutal. Barry has to not only contend with the people in his everyday life, like his girlfriend Sally (Goldberg) and his acting teacher Gene Cousineau (Winkler), but he's also facing off with the continuing criminal element he can't shake, from his associate Fuches (Root) to aspiring mafia lead NoHo Hank (Carrigan). In Season 2, which promises to be even more of a thrill ride than before, Barry's life continues to unspool as threats from his past start to be unearthed. Maybe normal is just a pipe dream after all when you're hired to kill people for a living. – Carly Lane
Watch on HBO Max
Gentleman Jack (2019-2022)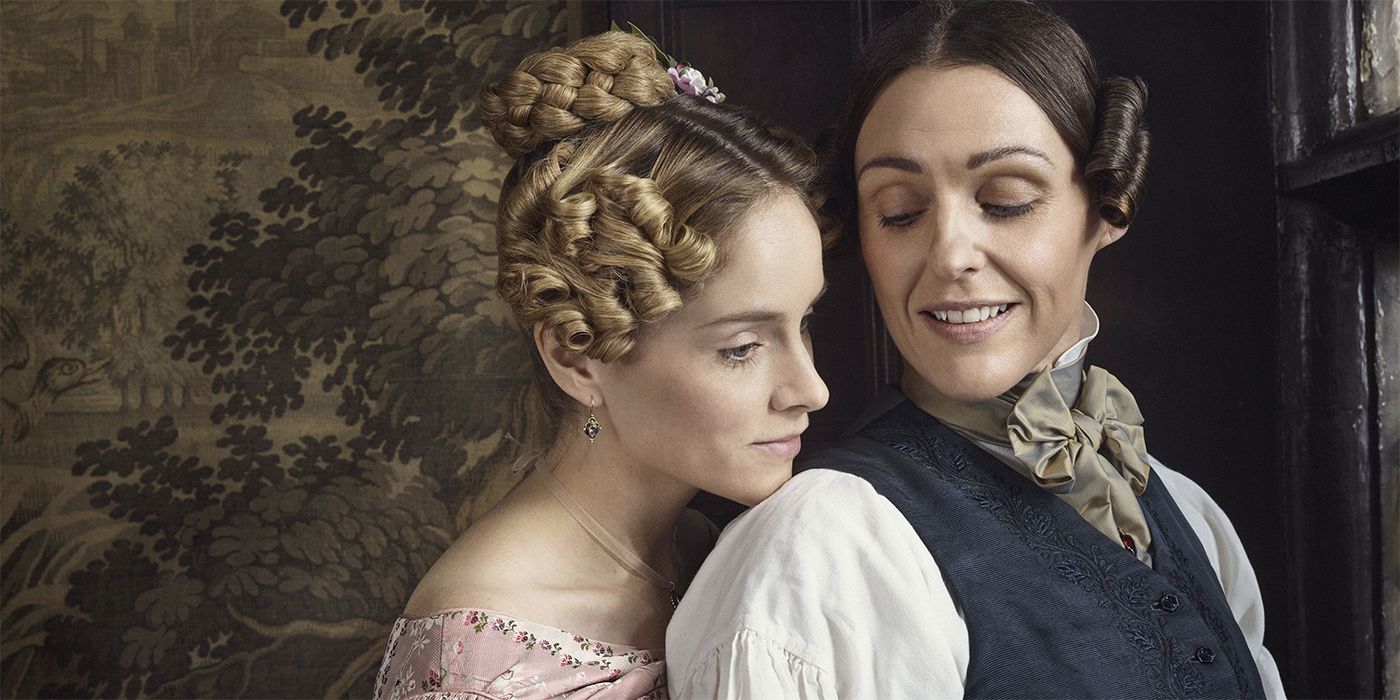 Created by: Sally Wainwright
Cast: Suranne Jones, Sophie Rundle, Rosie Cavaliero, Albane Courtois, Gemma Whelan
Based on the real-life journals of Anne Lister, the HBO series Gentleman Jack follows the struggles, misadventures, and triumphs of a fictionalized version of the woman (Suranne Jones) as she strives to take care of her family's estate in Halifax known as Shibden Hall (where the show actually filmed for its first and upcoming second season). Lister, who was regarded as somewhat peculiar in life, lived semi-openly as a lesbian and pursued romantic relationships with many women in her lifetime, but Gentleman Jack picks up right before she meets the woman who would become her wife in all but under the law, Ann Walker (Rundle). Their road to love is rocky and tumultuous but ultimately triumphant, and Season 2 picks up with the two of them trying to adjust to the circumstances of their new relationship — as Anne also makes attempts to win over Ann's disapproving family and help her wife assert herself and her needs. Plus, the moments when the series breaks the fourth wall are as delightful as they are powerful. – Carly Lane
Watch on HBO Max
Our Flag Means Death (2022-present)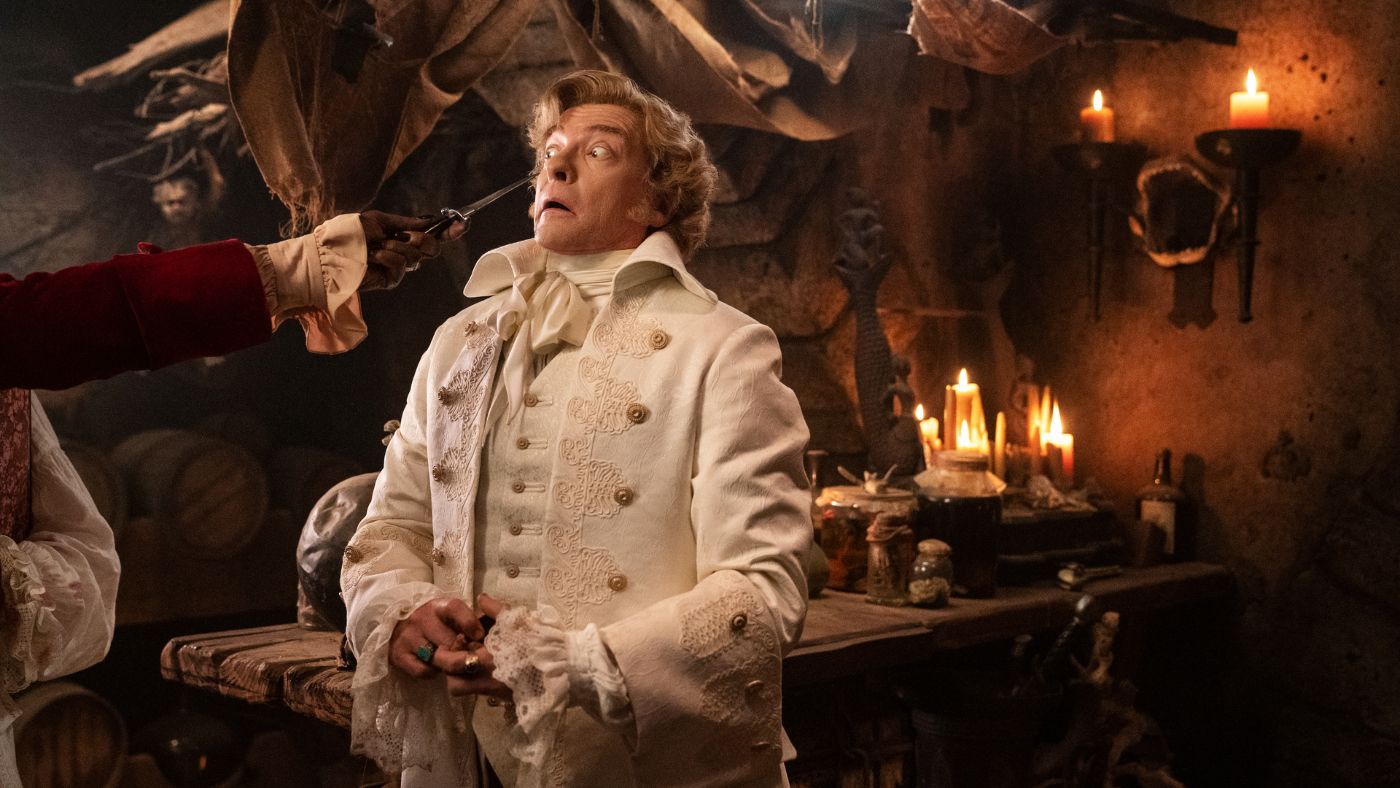 Created by: David Jenkins
Cast: Rhys Darby, Taika Waititi, Kristian Nairn, Nathan Foad, Samson Kayo
With Our Flag Means Death, pirates have officially become cool again — but maybe not in the way anyone could have predicted. It's not entirely accurate to say that this series is "What We Do in the Shadows, only pirates," but having Rhys Darby and Taika Waititi on-screen together again is always going to be a combination that produces comedic treasure. What differentiates this show from anything they've done together before, however, isn't just an avoidance of the mockumentary format; it's a workplace comedy, set on a ship with a crew that thinks they're going to be the best plunderers on the open sea, led by an absolutely inane captain in Stede Bonnet (Darby) — who, coincidentally, was based on a real pirate from history. When Bonnet inevitably crosses paths with the infamous Blackbeard (Waititi, rocking the hell out of a leather jacket and epic facial hair), the two realize that theirs might actually be a dynamic of friendship rather than foes from the jump. – Carly Lane
Watch on HBO Max
#BringBackAlice (2023-present)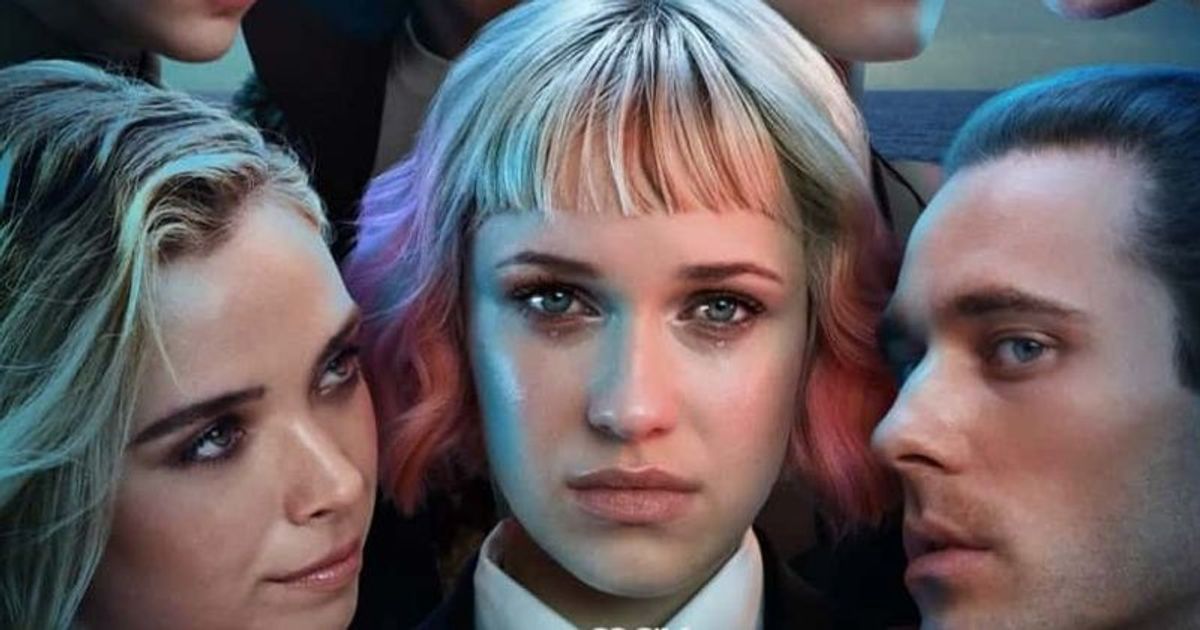 Creator: Marcin Kubawski, Caleb Ranson, Milosz Sakowski
Cast: Harrison Xu, Helena Englert, Sebastian Dela
#BringBackAlice is a Polish mystery thriller that feels like someone put Memento and Euphoria in a blender and set it to max speed. After popular influencer Alicja Stec (Helena Englert) goes missing and mysteriously reappears without any memory of the last year, she and the brother of another missing girl try to uncover where Alicja has been to save his sister. The series is something you have to experience for yourself, so we'll avoid any spoilers, but we gotta talk about the aesthetic! The soundtrack, costumes, and cinematography create such a tense and immersive atmosphere that feels fresh yet a little edgy.
Watch on HBO
Fired on Mars (2023-present)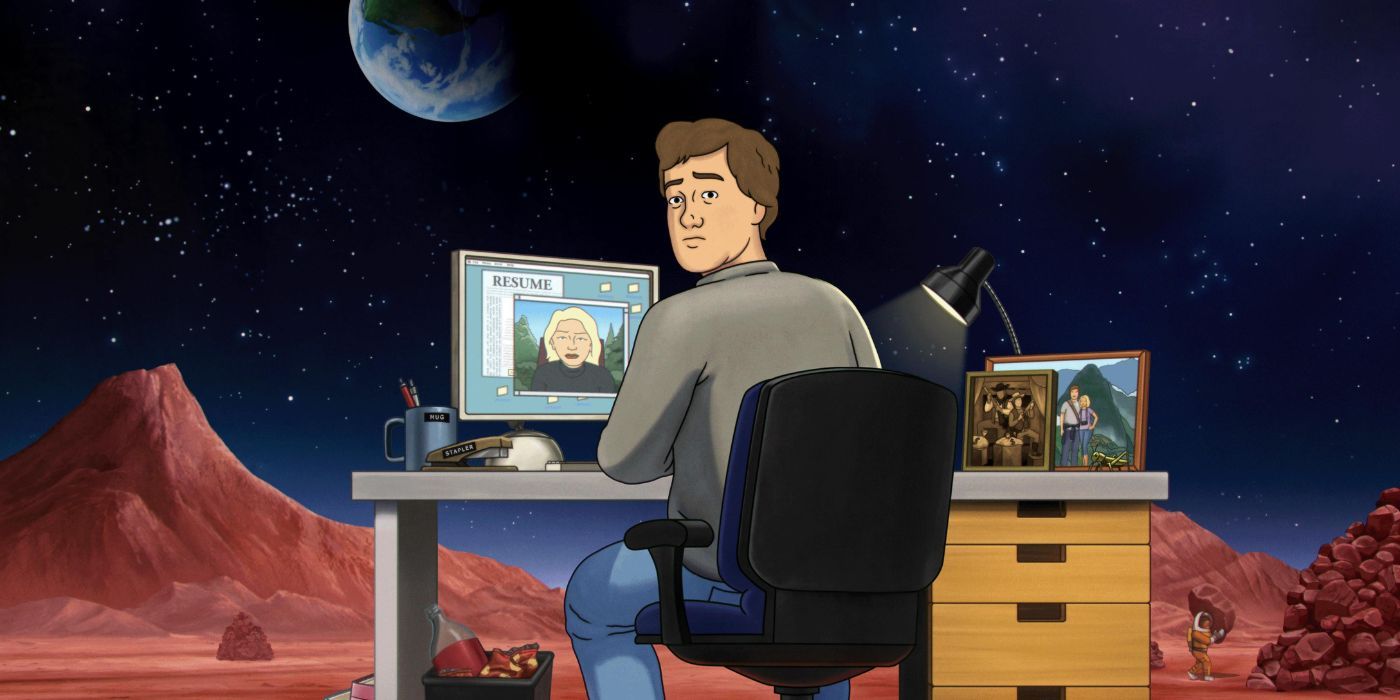 Creators: Nate Sherman, Nick Vokey
Cast: Luke Wilson, Sean Wing, Tim Heidecker, Frankie Quinones
Fired on Mars is an adult animated comedy from co-creator team Nate Sherman and Nick Vokey. Fired on Mars follows Jeff Cooper, voiced by Luke Wilson (Stargirl), as a graphic designer for a Mars-based tech start-up. Stemming from his firing, Fired on Mars follows as Jeff dives headfirst into an existential crisis, attempting to find himself and his purpose while feeling isolated, stuck living on the red planet. The show has been compared to BoJack Horseman for its irreverent comedy style and observational commentary. However, its creative plot and interstellar journey make it cleverly original. – Yael Tygiel
Watch on HBO
White House Plumbers (2023)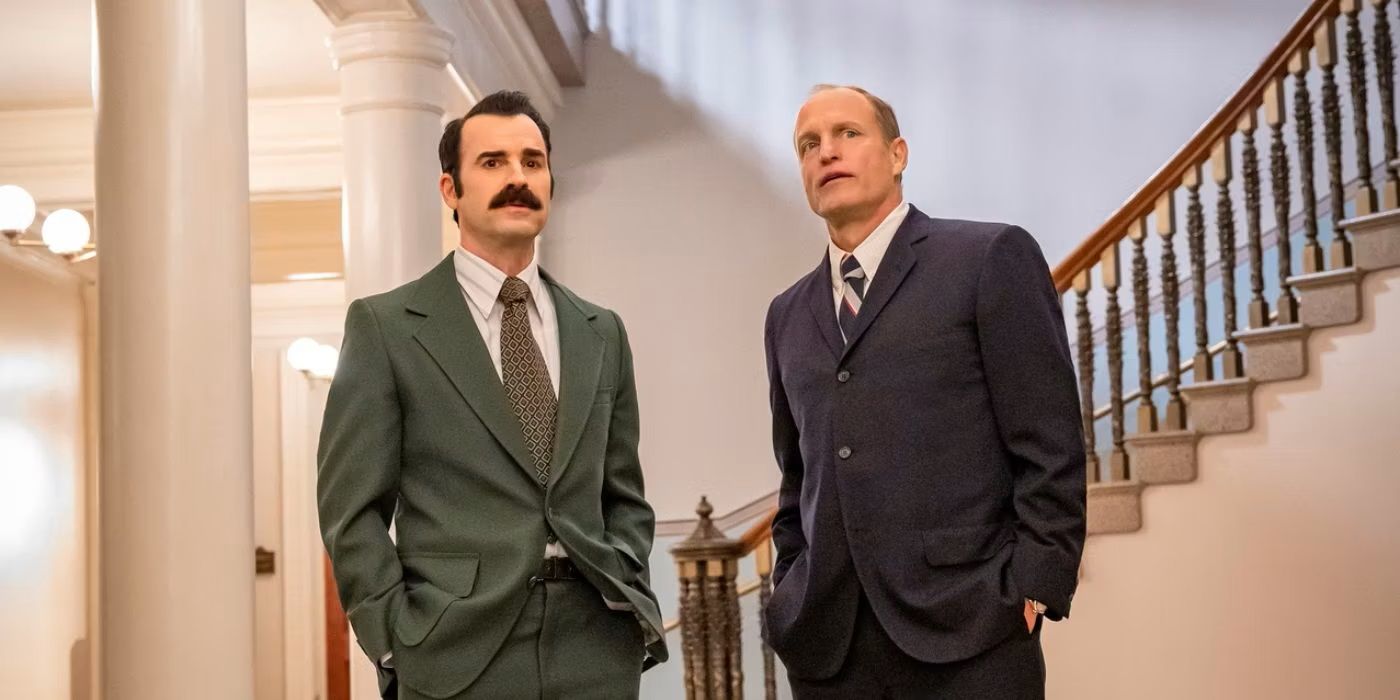 Creators: Alex Gregory, Peter Huyck
Cast: Woody Harrelson, Justin Theroux, Lena Headey,
Woody Harrelson (Venom: Let There Be Carnage) and Justin Theroux star in White House Plumbers, a five-part mini-series that chronicles Nixon's Watergate scandal. Co-created by Veep's Alex Gregory and Peter Huyck, White House Plumbers reveals the true story behind the scenes told through a political satire drama. Featuring an incredible cast, including the amazing Lena Headey (Game of Thrones) and Kim Coates, White House Plumbers is an innovative historical fiction that explores how a couple of former government employees from the CIA and FBI accidentally overturned the presidency they were attempting to secure. – Yael Tygiel
Watch on HBO
Love & Death (2023)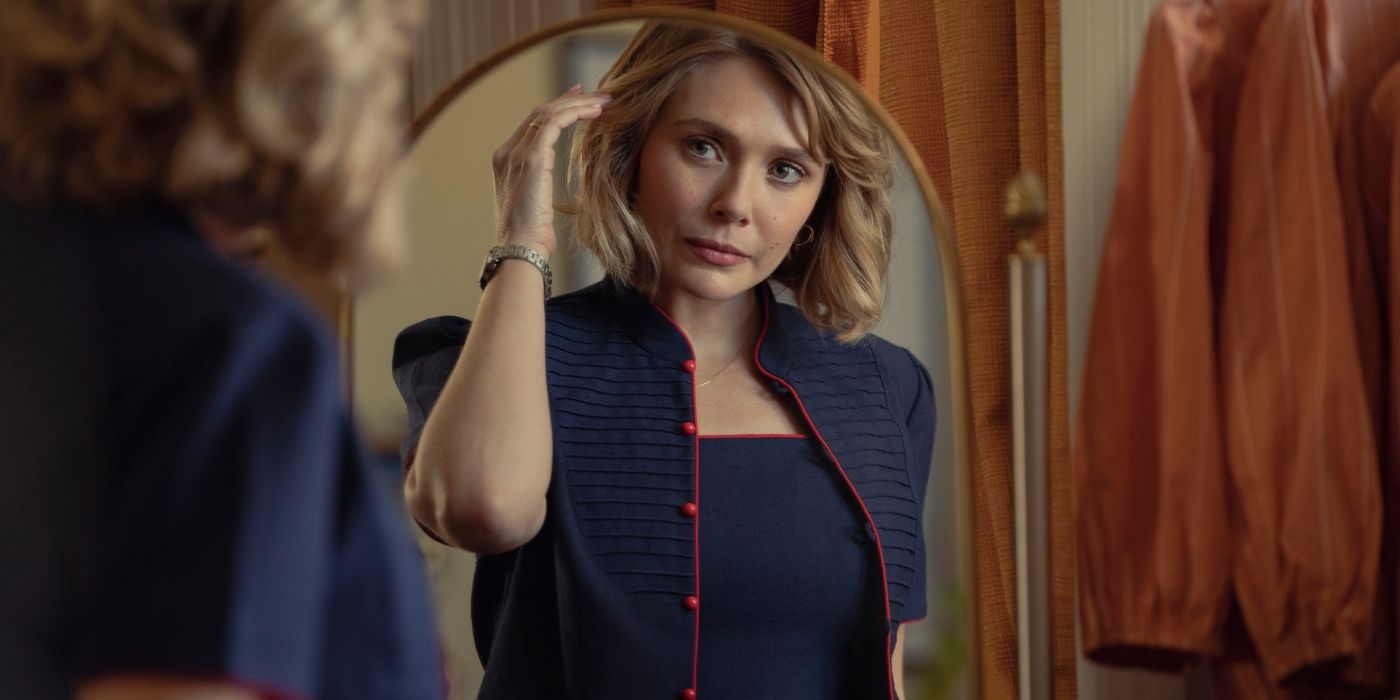 Creator: David E. Kelley
Cast: Elizabeth Olsen, Olivia Grace Applegate, Jesse Plemons
Love & Death is a brutal dramatization of a captivating true story crafted by the illustrious writer David E. Kelley (Big Little Lies). Starring Elizabeth Olsen (WandaVision) as Candy Montgomery, a role previously embodied by Jessica Biel in Hulu's Candy, Love & Death unfolds through a six-episode mini-series that explores the horrific and unbelievable tragedy that occurred in Texas during the 1980s. Featuring Jesse Plemons and Patrick Fugit (Almost Famous), who co-stars as Candy's husband, Love & Death is a gruesome journey into the small-town life of a churchgoing family before infidelity and murder destroy their idyllic existence. – Yael Tygiel
Watch on HBO
Two Weeks to Live (2020)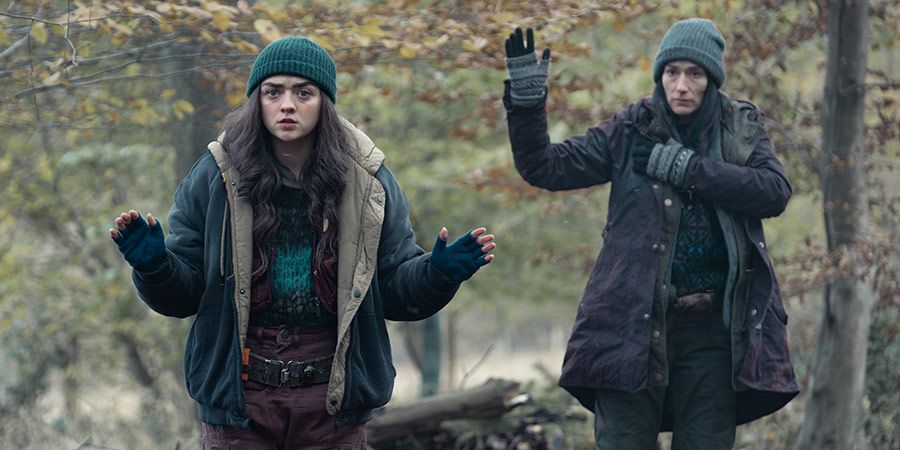 Creator: Gaby Hull
Cast: Maisie Williams, Sian Clifford, Mawaan Rizwan
Two Weeks to Live is a six-part coming-of-age miniseries, created by Gaby Hull. Two Weeks to Live stars Maisie Williams (Game of Thrones) as Kim, an odd misfit in rural Scotland living with an overprotective doomsday-prepper mother (Sian Clifford), who raised her off-the-grid. Deciding to leave isolation, Kim enters the modern world after a prank, believing the end times are coming — only to discover people in an unfamiliar world that she's been missing. Two Weeks to Live is a funny and fascinating binge, critically acclaimed for the acting — particularly Williams' performance, which shows off her stunt experience, as well as her underrated comedic talent. – Yael Tygiel
Watch on HBO
Perry Mason (2020-present)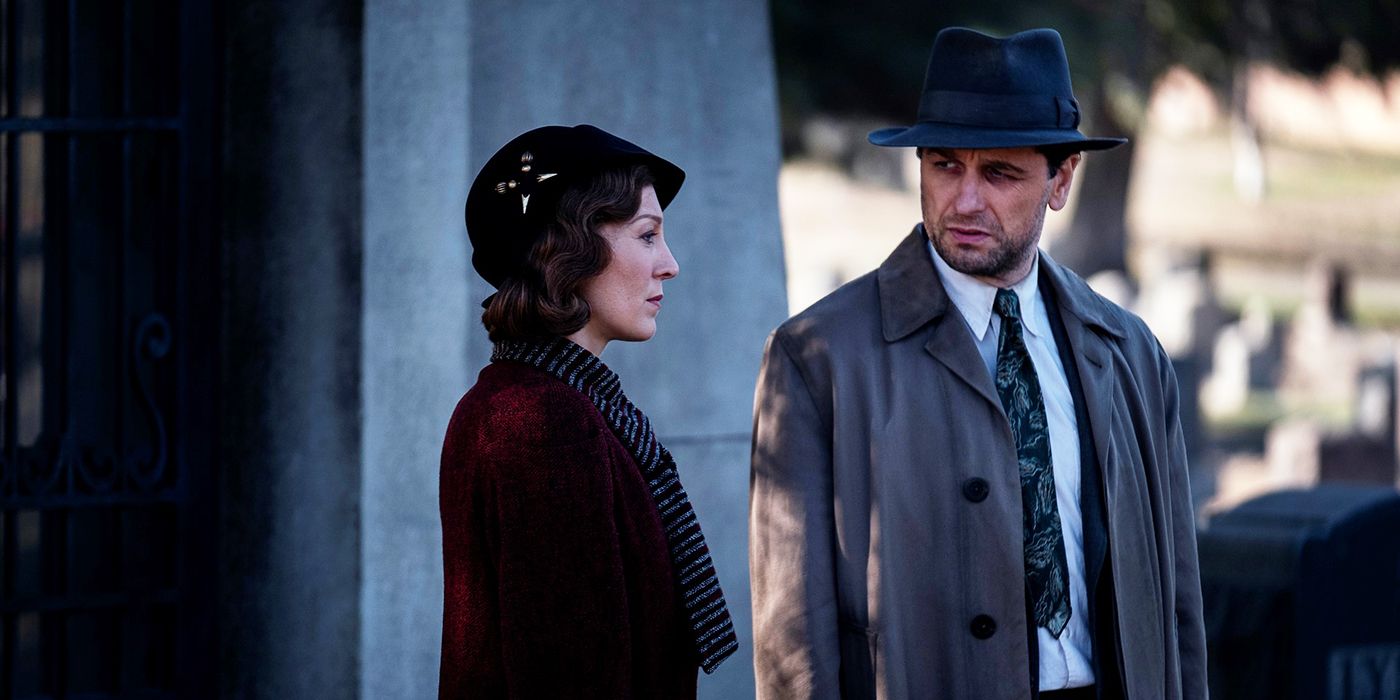 Creators: Rolin Jones, Ron Fitzgerald
Cast: Matthew Rhys, Juliet Rylance, Chris Chalk, Shea Whigham, Tatiana Maslany, John Lithgow
An origin story, Perry Mason stars Matthew Rhys (Cocaine Bear) in the titular role of the iconic defense attorney. Focusing not only on Mason's struggles as an indigent and melancholy man, the crime drama series also shrewdly emphasizes the inequalities of prosperous Los Angeles during the United States' recovery from the Great Depression. Created by Rolin Jones and Ron Fitzgerald, the prequel series explores a fascinating time period while revealing the life of the famous lawyer during his time as a private investigator. Co-starring Juliet Rylance and Shea Whigham, as well as featuring Tatiana Maslany (She-Hulk: Attorney at Law) and John Lithgow, Perry Mason is a thrilling mystery. – Yael Tygiel
Watch on HBO