Not sure what to watch on Apple's streaming service? Here's a handy guide.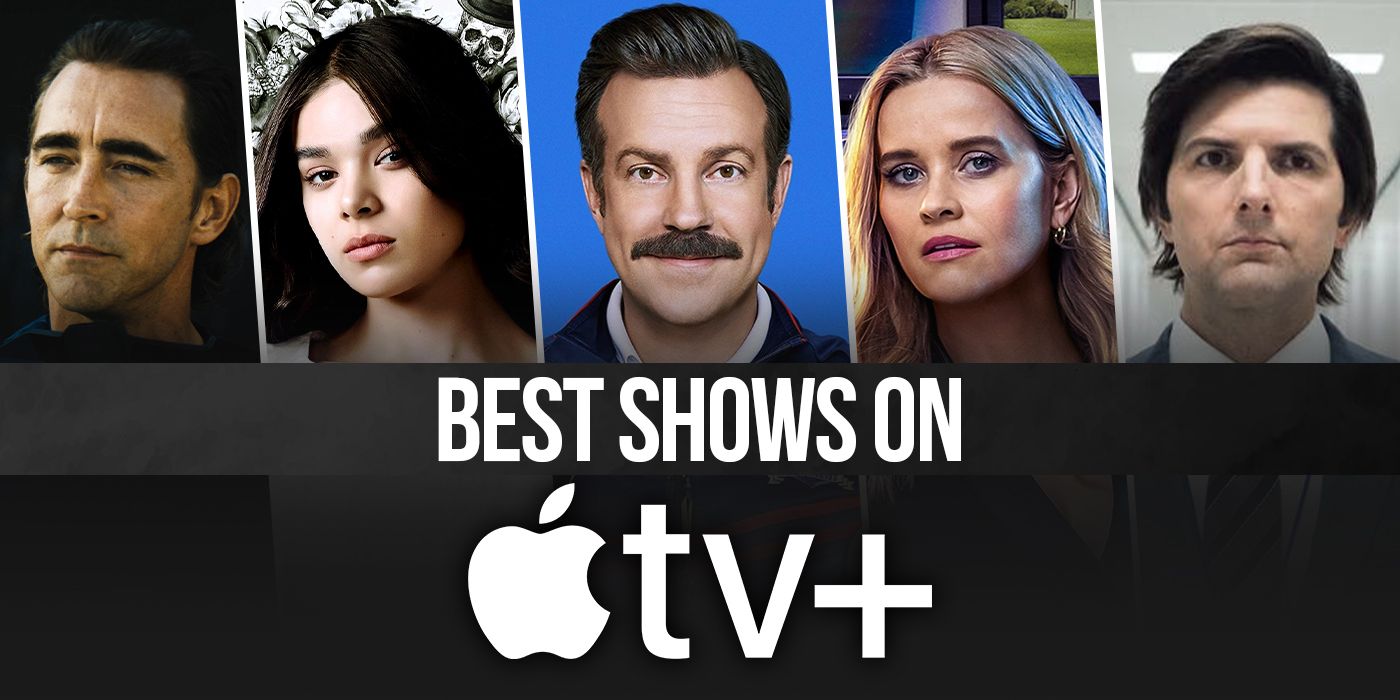 Though Apple TV+ is still pretty new to the game, it's quickly established itself as one of the best streaming services around, with critically acclaimed shows like Ted Lasso and Severance. Whether you're looking for something to watch with the whole family, a thrilling mystery to take your mind off the real world, or some good old-fashioned star-studded prestige drama, we've got you covered with the highlight picks on Apple's streaming service. Browse our list of the best shows on Apple TV+.
For more streaming recommendations, check out the Best Shows on Netflix, the Best Shows on Amazon Prime, or the Best Shows on Hulu.
Editor's note: This article was last updated June 2023 to include City on Fire.
RELATED: 'Severance' Trailer Reveals Ben Stiller's Apple TV+ Drama Starring Adam Scott
The Essex Serpent (2022)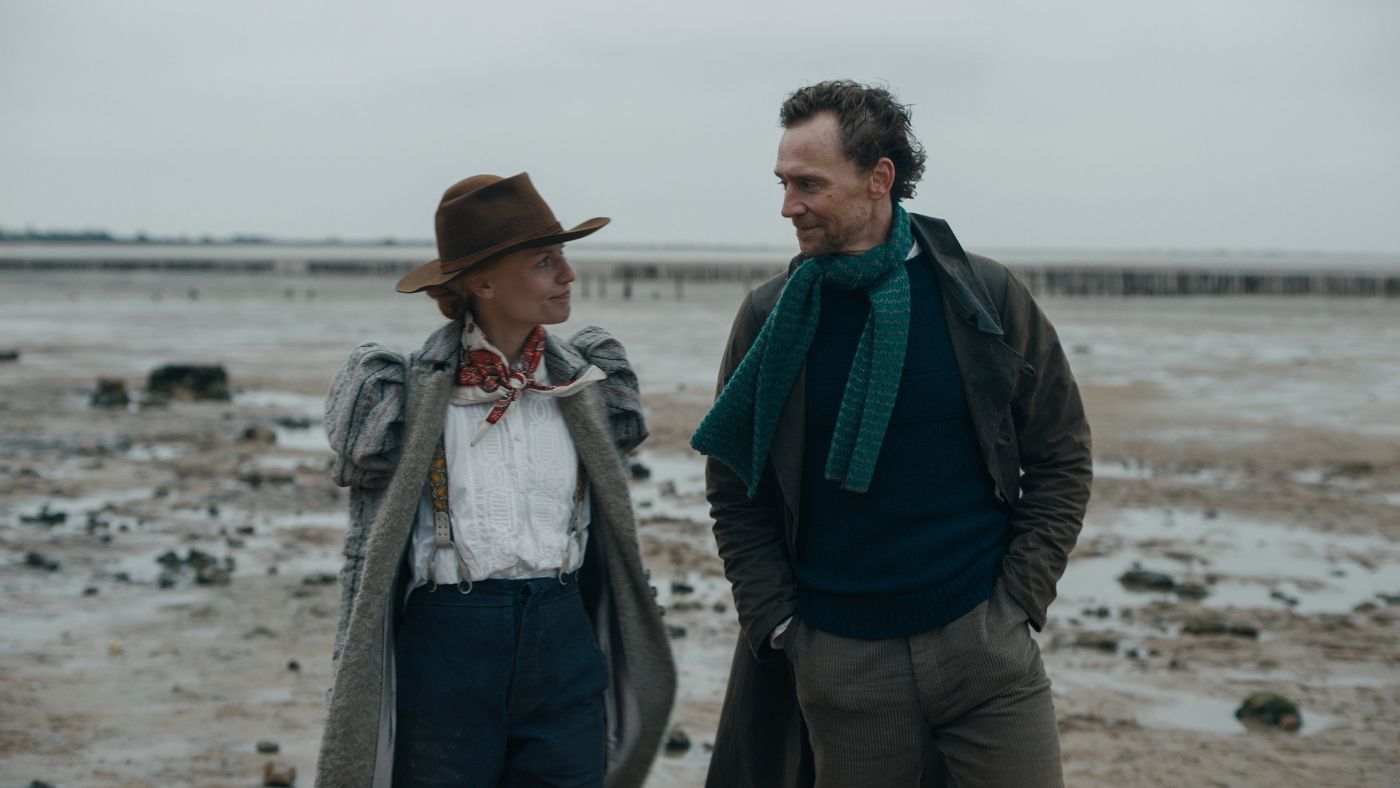 Written by: Anna Symon (based on The Essex Serpent by Sarah Perry)
Cast: Claire Danes, Tom Hiddleston, Frank Dillane, Hayley Squires, Clémence Poésy, Jamael Westman
In the domain of streaming television, Apple TV+ has started to emerge as a service not to be underestimated or overlooked in regards to its content — and one of its newest titles is well-worth tuning in for. The moody Gothic drama features Danes (well-suited for this type of period series) as a newly-widowed woman named Cora who decides to retreat from her London home to the Essex countryside, where rumors of a mythological serpent have swirled amidst the village. Along the way, she encounters the local vicar (Hiddleston) and the two connect not only over their mutual occupation of the same space but almost in spite of their opposing beliefs about whether the serpent even exists in the first place. The Essex Serpent is a series in which aesthetic is everything, from the fog-draped marshes where the story is set to the intricate costumes which showcase Cora's evolution from the scarred woman of her past into the more confident version of herself. – Carly Lane
Watch on Apple TV+
City on Fire (2023-present)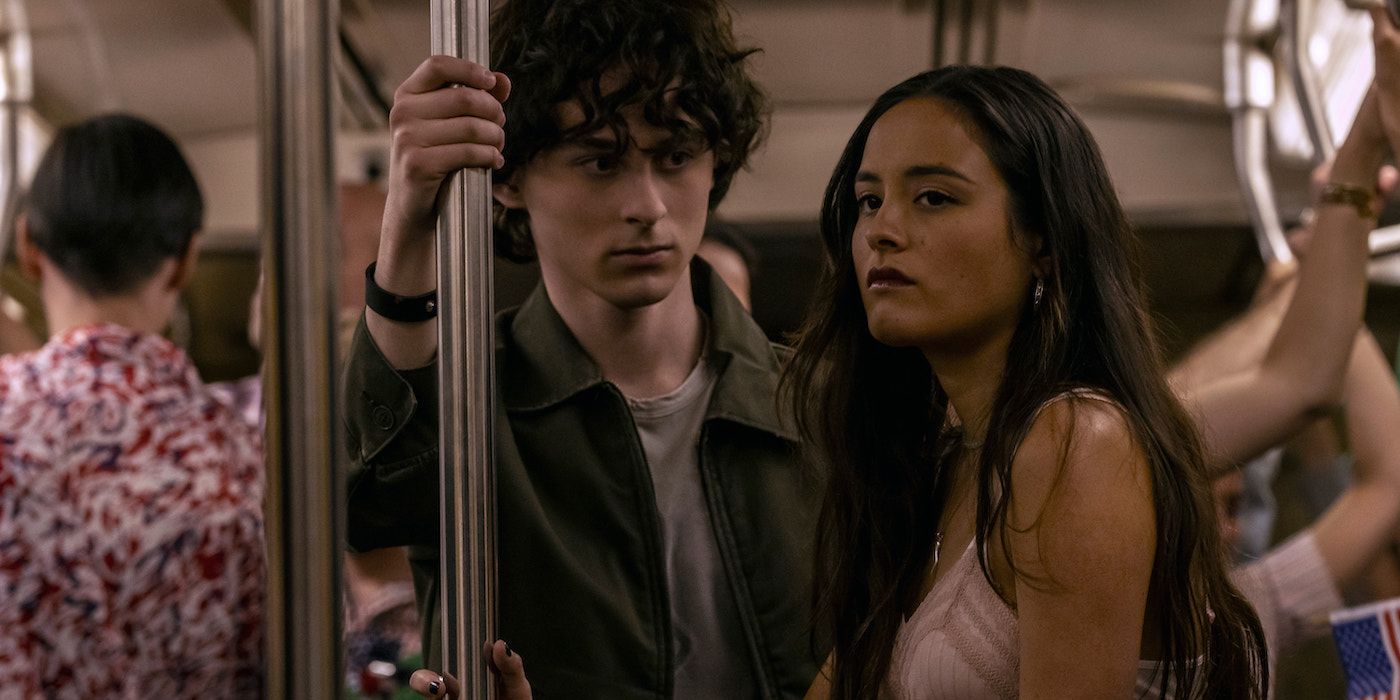 Creator: Josh Schwartz, Stephanie Savage
Cast: Jemima Kirke, Wyatt Oleff, Chase Sui Wonders
City on Fire is a crime drama based on the Garth Risk Hallberg novel of the same name. When a young girl named Samantha Yeung (Chase Sui Wonders) is shot and killed in Central Park, her mysterious murder reveals her connection to a number of disparate groups all searching for answers about her death. Set in the early 2000s, the series has a cool nostalgic feel accompanied by a killer soundtrack that enhances the viewing experience while sifting through the frames for clues to the overarching mystery. Overall, the aesthetic, wide cast of characters, and twisty whodunit are more than enough reason to load up this show. – Tauri Miller
Watch on Apple TV+
Silo (2023-present)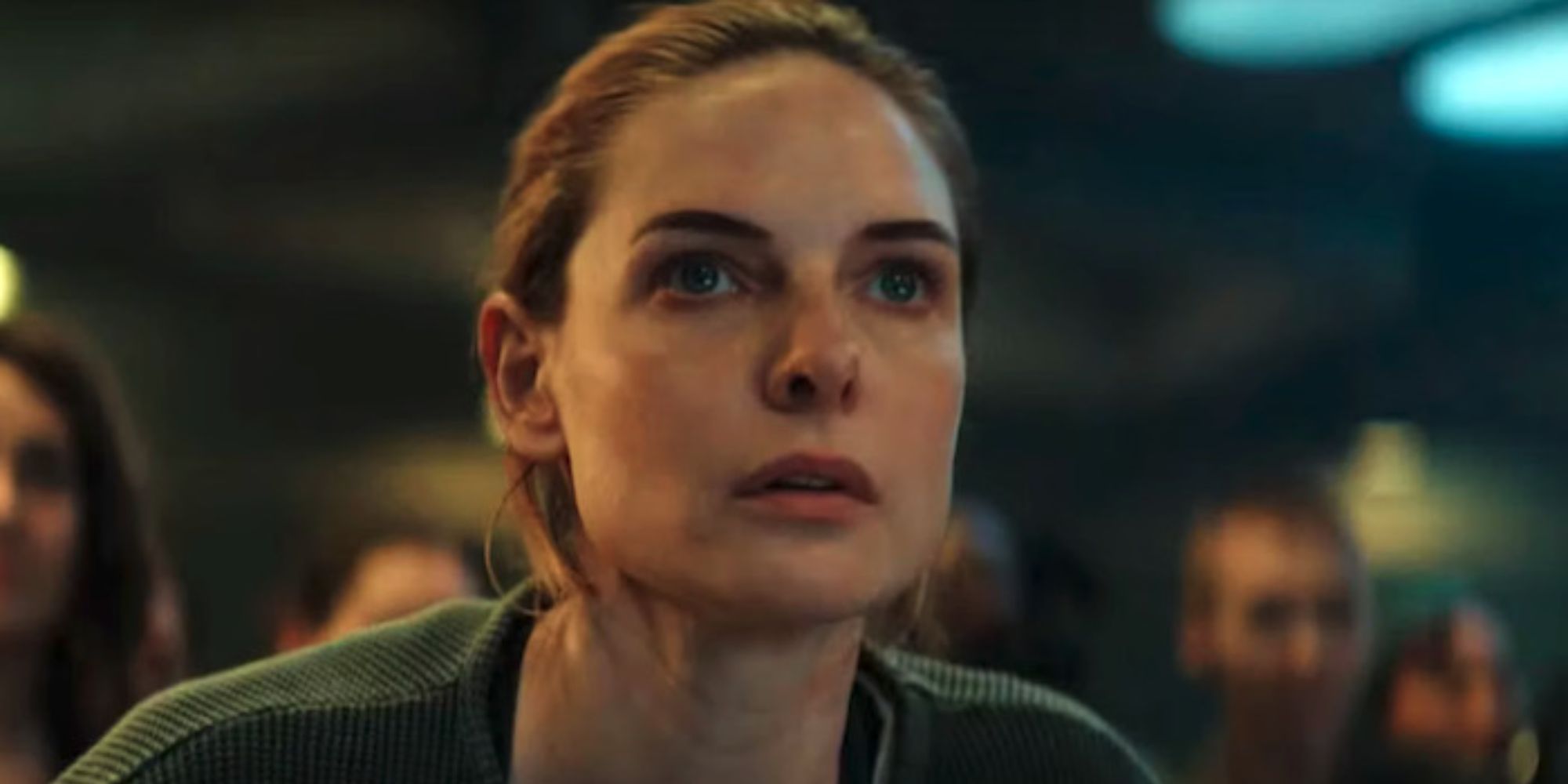 Creator: Graham Yost
Cast: Rebecca Ferguson, Iain Glen, Tim Robbins
Based on the Wool novel series by Graham Yost, Silo is a sci-fi dystopia that asks an important question that feels more relevant in our world filled with misinformation and conspiracy theories: What's more important, safety or truth? Rebecca Ferguson (Dune) leads an all-star cast, including Tim Robbins (The Shawshank Redemption), Rashida Jones (Parks and Recreation), and Common (John Wick: Chapter 2) that explores this theme and more in a series set in a post-apocalyptic world where ten thousand people live in an underground silo but suspect there may be more to the story than what they've been told. Silo features big practical sets and detailed costumes that immerse the audience in the world of the show. Plus, the acting is phenomenal from everyone across the board.
Watch on Apple+
The Last Thing He Told Me (2023)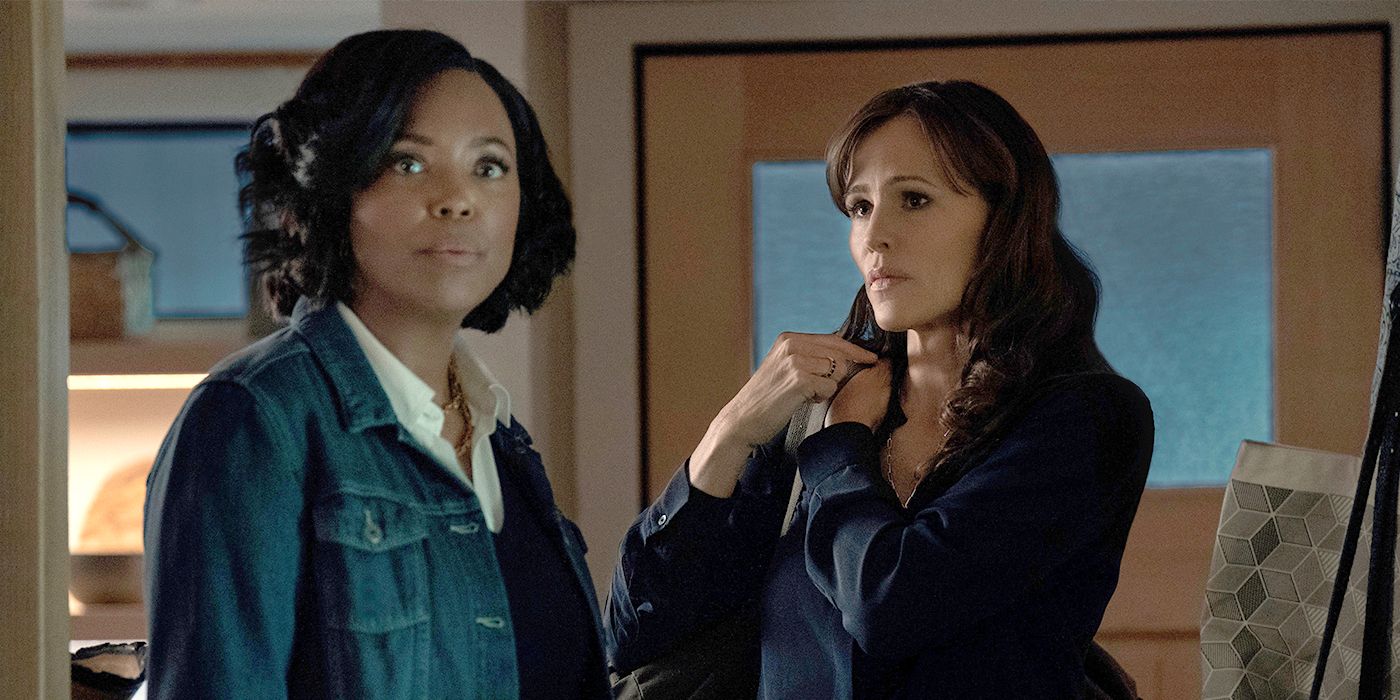 Creators: Laura Dave, Josh Singer
Cast: Jennifer Garner, Nikolaj Coster-Waldau, Angourie Rice, Aisha Tyler
The Last Thing He Told Me is a gripping limited series based on the bestselling novel by Laura Dave. With Dave and Josh Singer bringing it to the screen, The Last Thing He Told Me weaves through a dark web of secrets. The Last Thing He Told Me follows Hannah, played by Jennifer Garner (The Adam Project), a woman whose husband (Nikolaj Coster-Waldau) disappears, leading her on an extraordinary journey to protect her teenage stepdaughter Bailey (Angourie Rice). Brimming with intrigue and mystery, The Last Thing He Told Me is seven episodes of twists and excitement. – Yael Tygiel
Watch on AppleTV+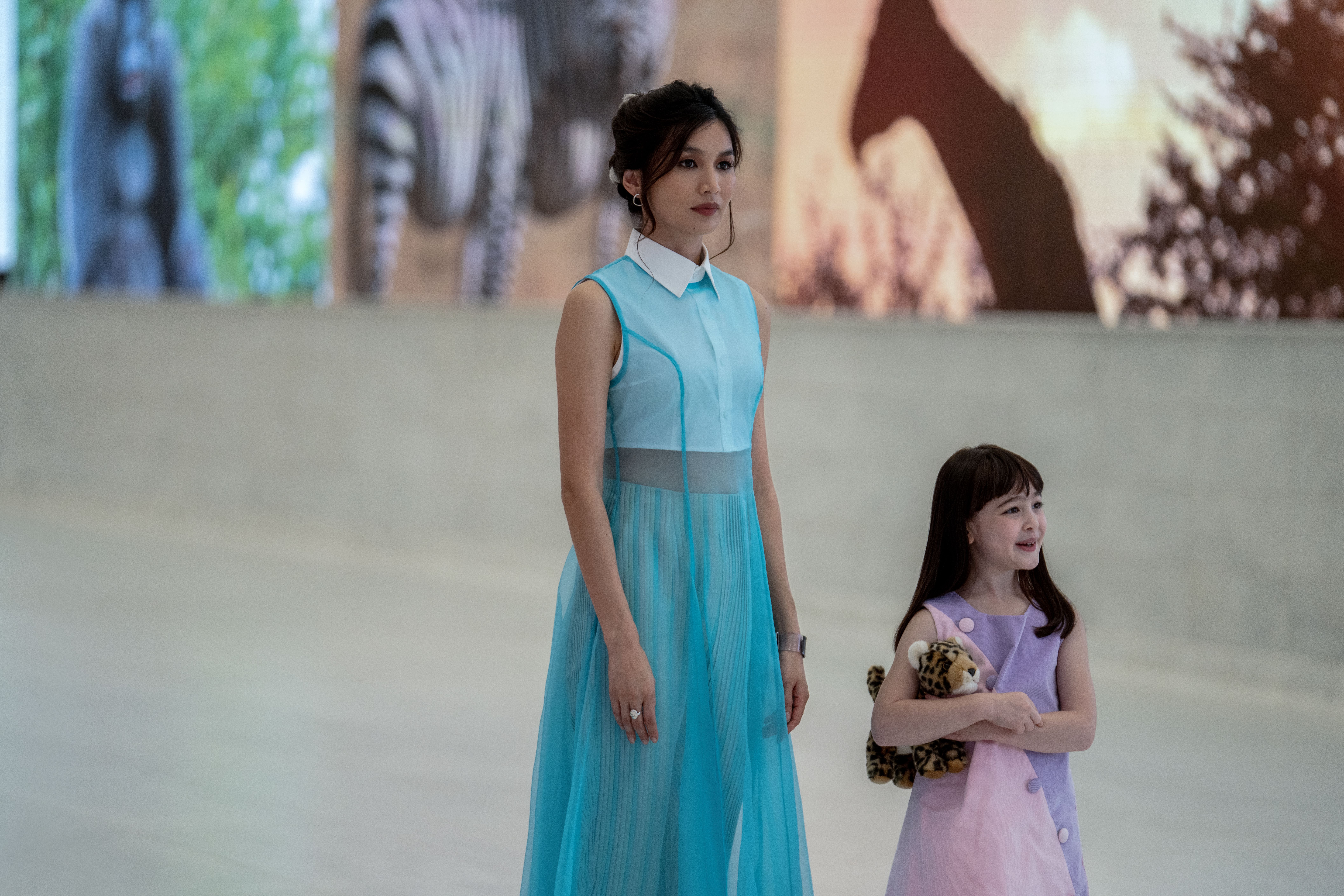 Creator: Scott Z. Burns
Cast: Meryl Streep, Sienna Miller, Kit Harington, Edward Norton, Diane Lane
A gripping anthology drama from creator Scott Z. Burns (Contagion), Extrapolations is bursting with an all-star cast, including Oscar winners like Meryl Streep, Edward Norton, and Diane Lane, as well as Forest Whitaker and Daveed Diggs. Based on the horrific reality of climate change's drastic effect on our home world, Extrapolations depicts farfetched yet realistic potential futures for the dying planet. Scattered across time, Extrapolations contains eight stories, interconnecting through the lives of interwoven characters. Following life-or-death decisions that severely impact the planet, global warming is the harshly undeniable theme of Extrapolations. – Yael Tygiel
Watch on AppleTV+
Dear Edward (2023-present)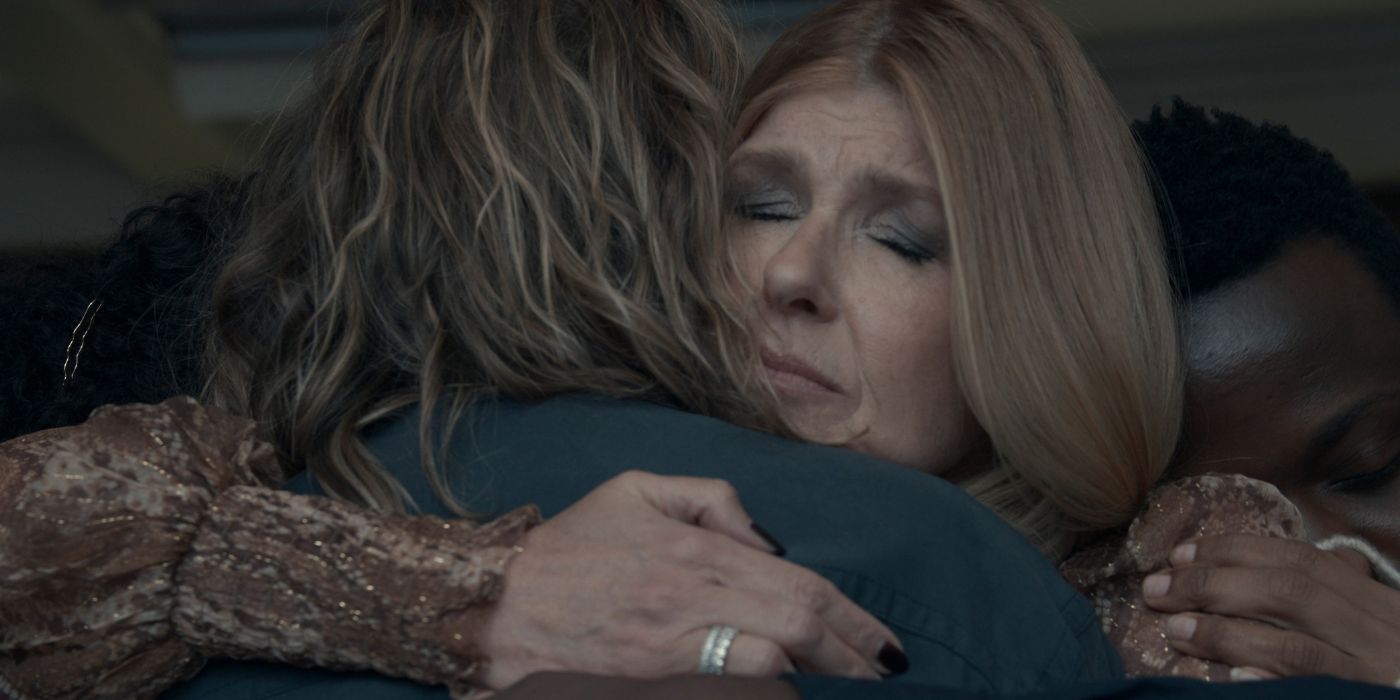 Creator: Jason Katims
Cast: Colin O'Brien, Taylor Schilling, Robin Tunney, Connie Britton
Based on Ann Napolitano's novel, Dear Edward is a tear-jerking drama about a young boy named Edward (Colin O'Brien), who is the lone survivor of a terrible plane crash. Adapted by Jason Katims (Friday Night Lights), Dear Edward explores grief, humanity, and the need for connection. Following Edward's journey to build support with others affected by the tragedy, Dear Edward is a moving series with tender moments perfectly crafted by the stellar cast, which includes Taylor Schilling (Orange is the New Black), Robin Tunney, and Connie Britton (The White Lotus). – Yael Tygiel
Watch on AppleTV+
Hello Tomorrow (2023-present)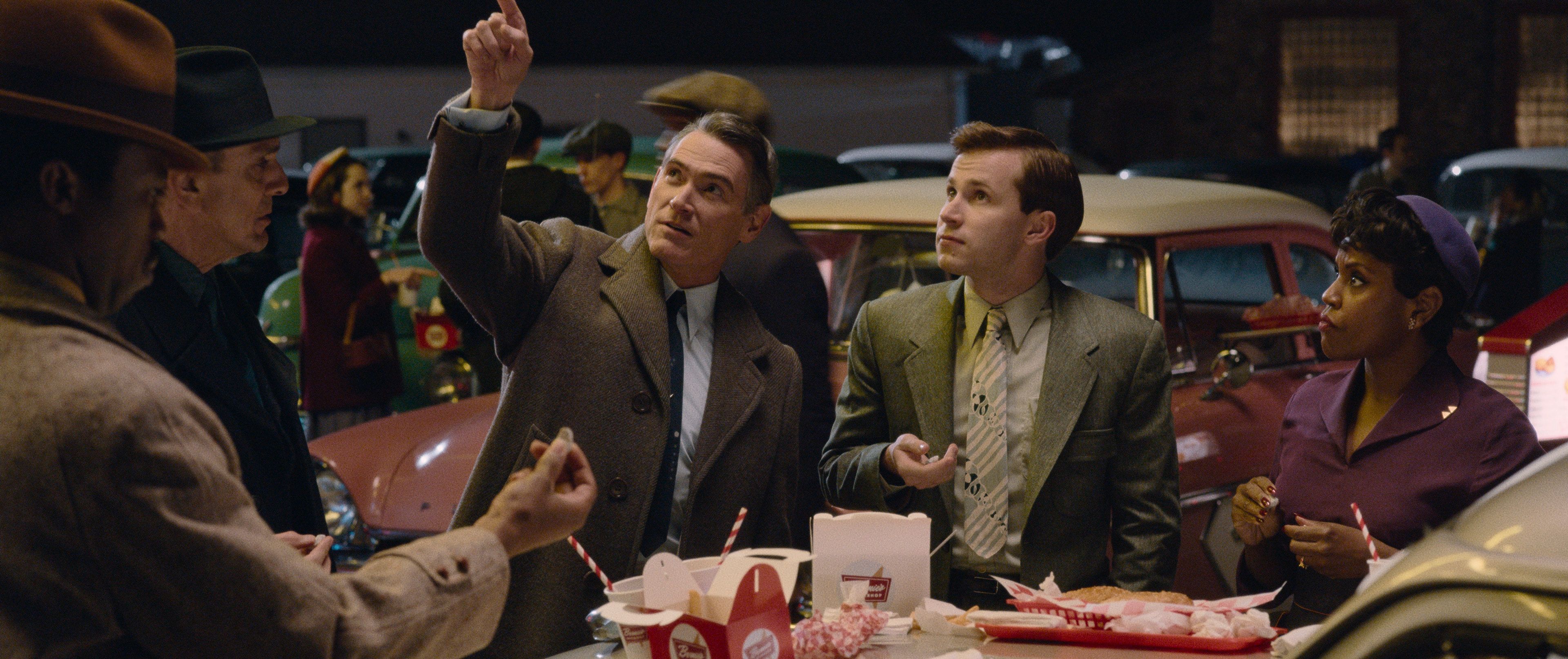 Creators: Amit Bhalla, Lucas Jansen
Cast: Billy Crudup, Haneefah Wood, Alison Pill, Nicholas Podany, Dewshane Williams
Hello Tomorrow! is a uniquely styled dramedy that comes from the creative minds of Amit Bhalla and Lucas Jansen. Taking place in a retro-futuristic city, Hello Tomorrow follows an undeniably charismatic salesman, played charmingly by Billy Crudup (The Morning Show), and his team, who peddle timeshares on the moon. Supporting Crudup is a fantastic collection of actors, including Haneefah Wood and Alison Pill, as well as relative newcomer Nicholas Podany, who plays Joey, the rookie of the team, and chameleon Hank Azaria. With a fascinating premise, great cast, and visually appealing aesthetic, Hello Tomorrow is a wonderful watch. – Yael Tygiel
Watch on AppleTV+
Shrinking (2023-present)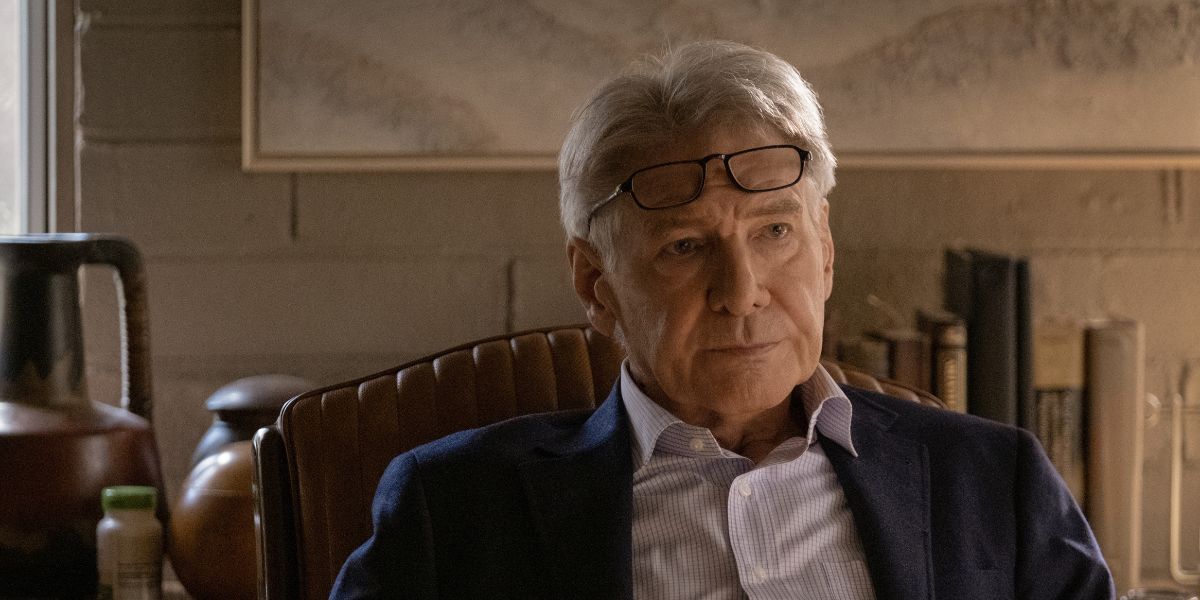 Creators: Brett Goldstein, Bill Lawrence, Jason Segel
Cast: Harrison Ford, Jason Segel, Jessica Williams, Lukita Maxwell, Luke Tennie
Shrinking stars Jason Segel (How I Met Your Mother), who co-created the series with Ted Lasso's Brett Goldstein and Bill Lawrence, as a grieving therapist who abandons traditional therapy expectations and starts telling his patients exactly what he thinks — with varying results. A delightfully charming comedy, Shrinking features an all-star cast, including Harrison Ford (1923), Jessica Williams (Fantastic Beasts: The Secrets of Dumbledore), and Christa Miller, as well as newcomers Lukita Maxwell and Luke Tennie. Intertwining clever humor with genuine conversations about loss, Shrinking is a beautiful new comedy series that explores universal experiences like love, heartbreak, and pushing through life. – Yael Tygiel
Watch on AppleTV+
Truth Be Told (2019-present)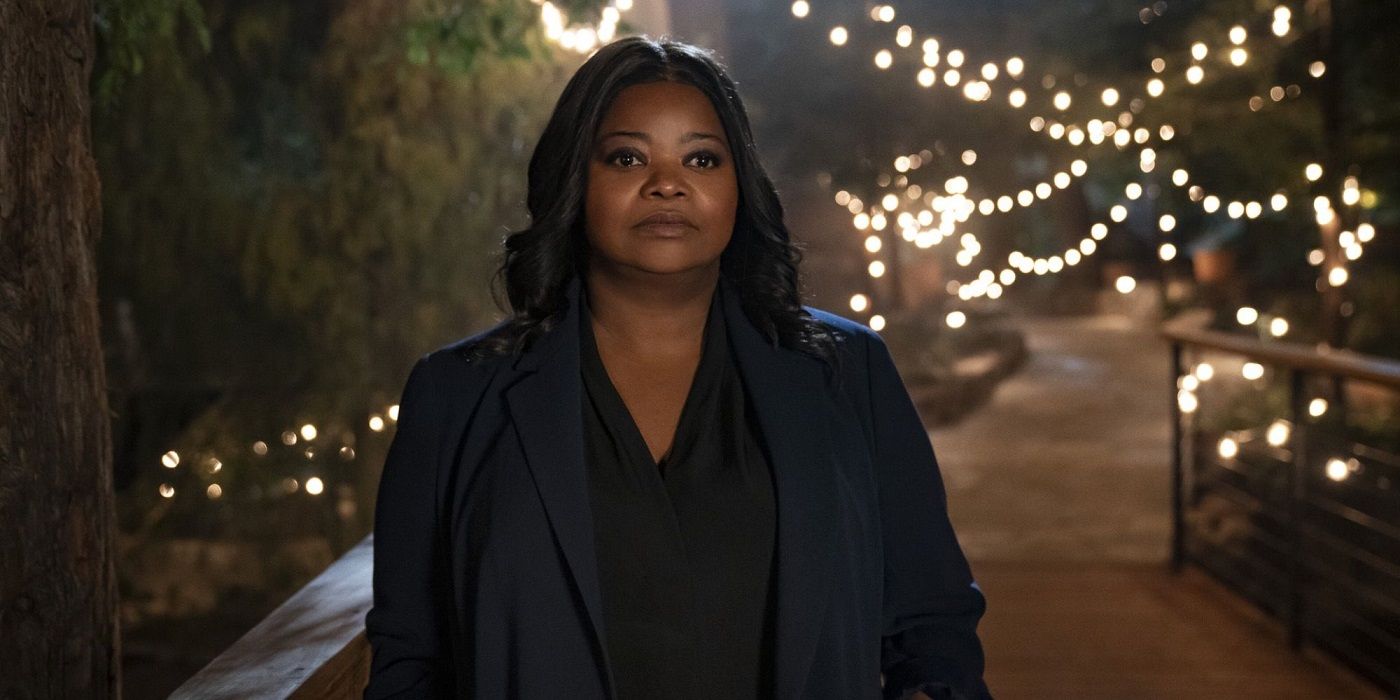 Creator: Nichelle D. Tramble
Cast: Octavia Spencer, Ron Cephas Jones, Rico E. Anderson, Mekhi Phifer, Tracie Thoms
Underrated Oscar winner Octavia Spencer (Spirited) stars as Poppy Parnell, an investigative reporter and determined true crime podcaster on the hunt for answers in Truth Be Told. Inspired by Kathleen Barber's novel Are You Sleeping, creator Nichelle D. Tramble (The Good Wife) crafts captivating mysteries, as she's no stranger to writing crime dramas and intricate family dynamics. In addition to Spencer's grounding performance, Truth Be Told is overflowing with incredible talent in supporting roles, including Ron Cephas Jones (This Is Us) and Mekhi Phifer. Truth Be Told allows crime thriller audiences to explore the process of murder investigations, along with the world of podcasting, through intriguing and engrossing stories. – Yael Tygiel
Watch on Apple TV+
Echo 3 (2022-present)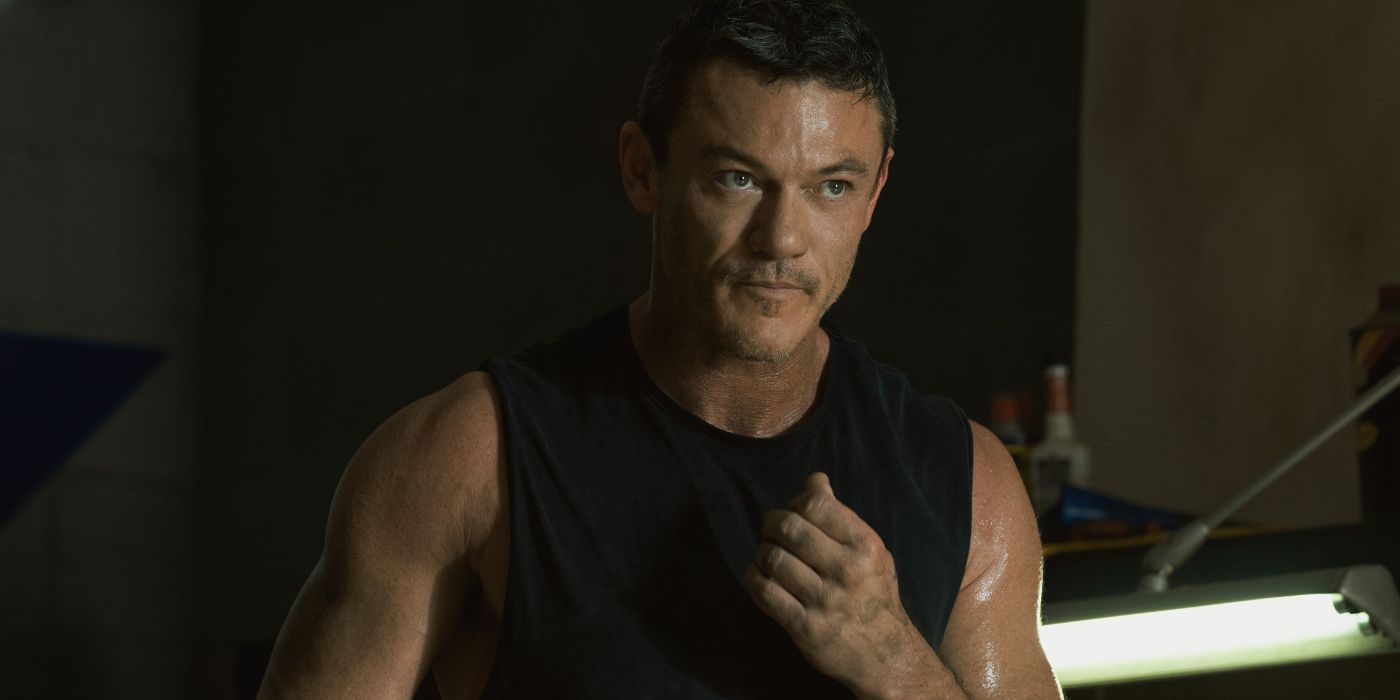 Creator: Mark Boal
Cast: Michiel Huisman, Luke Evans, Jessica Ann Collins, James Udom
An action-packed military thriller, Echo 3 comes from the mind of two-time Academy Award winner Mark Boal (The Hurt Locker) and stars Michiel Huisman (The Flight Attendant) and Luke Evans (Beauty and the Beast). Based on Omri Givon's book series When Heroes Fly, Echo 3 follows a black-ops team who set out to rescue a loved one (Jessica Ann Collins) after she's kidnapped in Colombia. Echo 3 is an exciting series shot almost entirely on location, focusing on the humanity of these delta force operators, as well as the suspenseful drama of the mystery they must unravel. – Yael Tygiel
Watch on AppleTV+
Slow Horses (2022-present)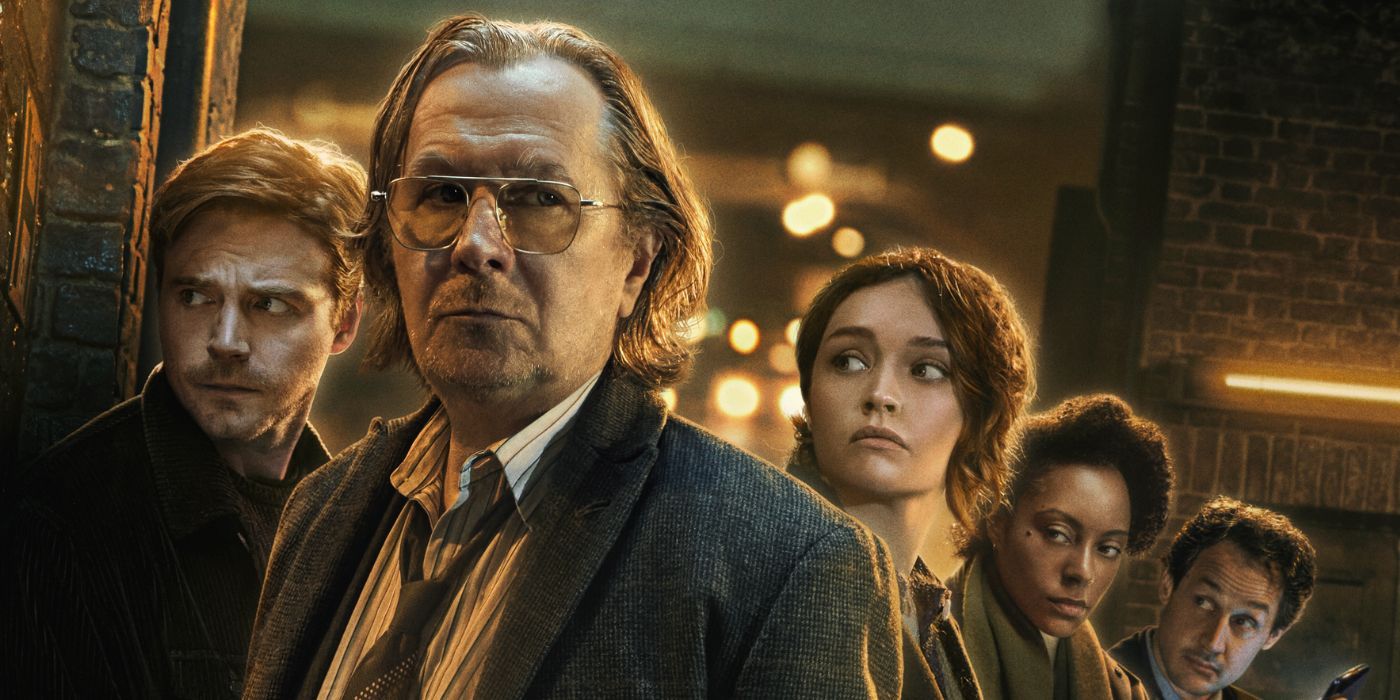 Based on the book by: Mick Herron
Cast: Gary Oldman, Jack Lowden, Kristin Scott Thomas
An innovative intersection of witty dialogue and suspenseful action, Slow Horses is a clever dark comedy series following British intelligence agents who have made career-ending mistakes, resulting in relegation to a forgotten department of MI5. Gary Oldman (The Dark Knight Rises) stars as the bitter head of the department, leading a team of banished agents hoping to claw their way back to active status within the agency. An entertaining thriller, Slow Horses knows exactly how to best utilize the stars – including Oldman, Jack Lowden, and Kristin Scott Thomas – to tell a deeply fascinating story of these agents with once-promising careers. – Yael Tygiel
Watch on AppleTV+
Surface (2022)
Created by: Veronica West
Cast: Gugu Mbatha-Raw, Oliver Jackson-Cohen, Ari Graynor, François Arnaud
If you're looking for an enthralling psychological thriller, look no further than Surface. Starring the excellent Gugu Mbatha-Raw, the series follows her character, Sophie, after she survives a suicide attempt. The catch: she doesn't remember why she decided to jump and must investigate the reason – which may have something to do with her husband James (Oliver Jackson-Cohen), or at least, so says a mysterious man named Thomas Baden (Stephan James), who she meets outside of a fundraiser and apparently knew well before her memory loss. The show is executive produced by Reese Witherspoon, who's done the same for shows like Big Little Lies and Little Fires Everywhere. Intriguing and mysterious, Surface fits right in with them. – Taylor Gates
Watch on Apple TV+
Bad Sisters (2022)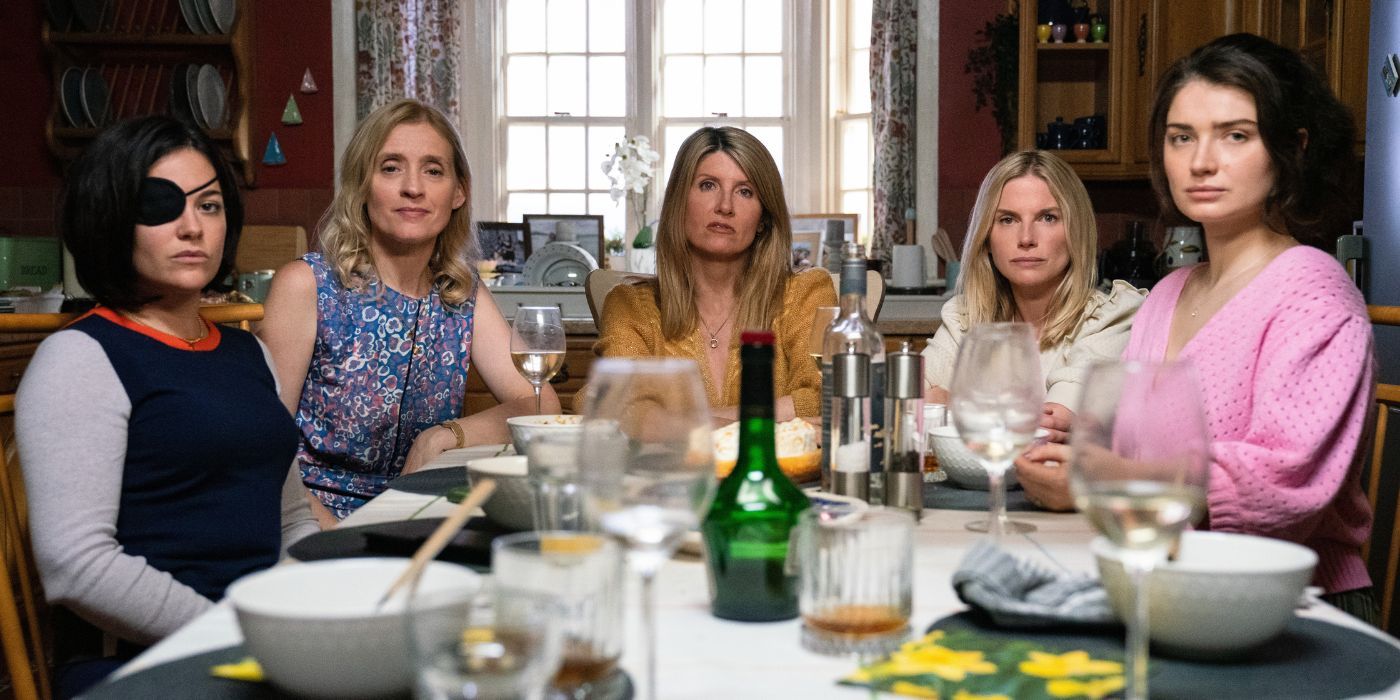 Created by: Sharon Horgan, Dave Finkel, Brett Baer
Cast: Sharon Horgan, Anne-Marie Duff, Eva Birthistle, Sarah Greene, Eve Hewson
If you're looking for a dark comedy in the vein of Dead to Me, look no further. The show centers around Grace (Anne-Marie Duff), whose husband, John Paul (Claes Bang), has recently died. The series begins on the day of his funeral, where Grace and her sisters are all having vastly different reactions. Grace is in disbelief while Eva (Sharon Horgan) waters her plants and chugs down wine. Bibi (Sarah Greene) lounges in the tub, Ursula (Eva Birthistle) hides from her family, and Becka (Eve Hewson) runs late. When Thomas (Brian Gleeson) sees a large life claim has been taken out against John Paul, he decides to investigate – and suspect that the Garvey sisters had something to do with it due to the cruel way John Paul used to treat Grace. Mystery and comedic, Bad Sisters is an intriguingly sharp gem from the always excellent Sharon Horgan. – Taylor Gates
Watch on Apple TV+
Five Days at Memorial (2022)
Creators: Carlton Cuse, John Ridley
Cast: Vera Farmiga, Cherry Jones, Cornelius Smith Jr.
Five Days at Memorial chronicles the appalling realities that ensued after the devastation of Hurricane Katrina in New Orleans. The mini-series from Carlton Cuse (Tom Clancy's Jack Ryan) and John Ridley (American Crime) follows the five days without power where medical professionals, doctors, and nurses attempted to treat patients in the intensive care unit of the hospital. Five Days at Memorial shines a light on a heinous truth, providing actors like Vera Farmiga (Bates Motel), Julie Ann Emery, and Cornelius Smith Jr. (Scandal) an opportunity to explore the sensibilities of those involved. – Yael Tygiel
Watch on Apple TV+
Trying (2020-present)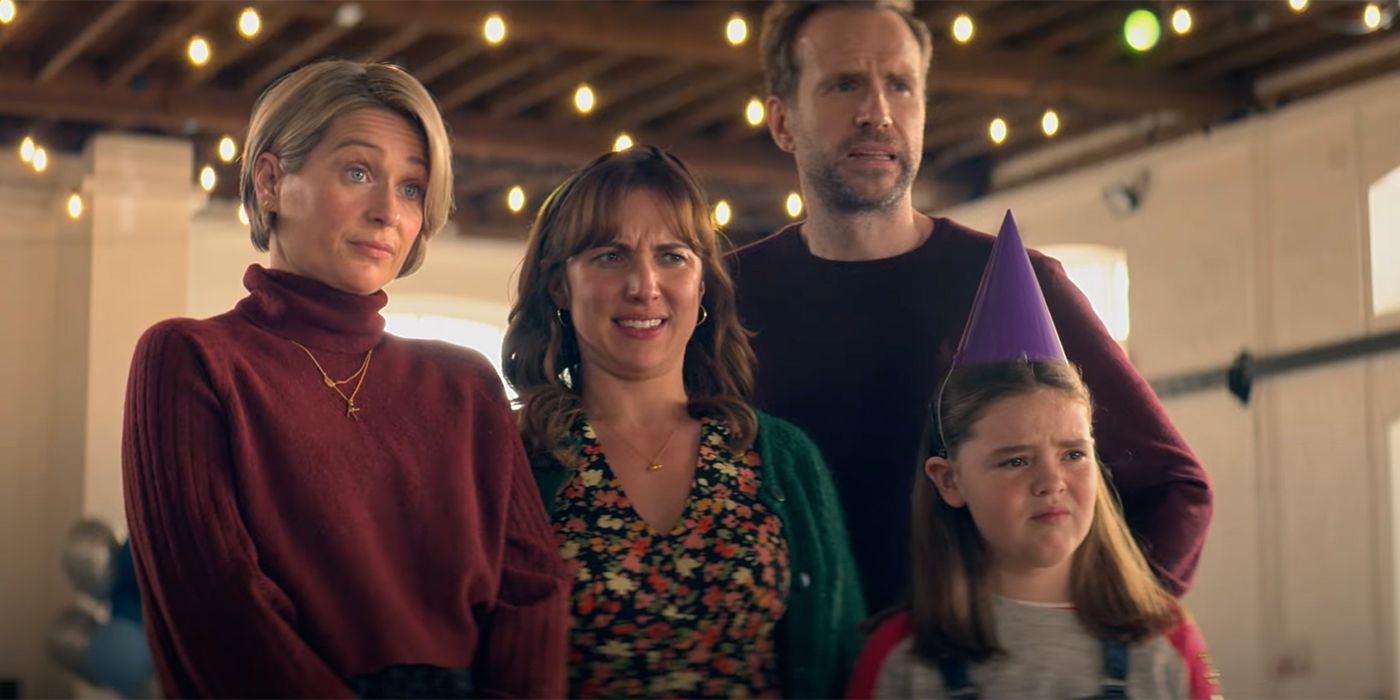 Created by: Andy Wolton
Cast: Esther Smith, Rafe Spall
Trying is an earnest and hilarious British comedy about Nikki (Esther Smith) and Jason (Rafe Spall), a couple who desperately wants a child. After they struggle to get pregnant, the two decide to adopt. The series shows this process with unflinching honesty, covering the good, the bad, and the ugly. Trying has a massive amount of heart and effortless chemistry between the two leads, making it a compelling watch. If you enjoyed Netflix's Private Life, Trying will be right up your alley. – Taylor Gates
Watch on Apple TV
Loot (2022)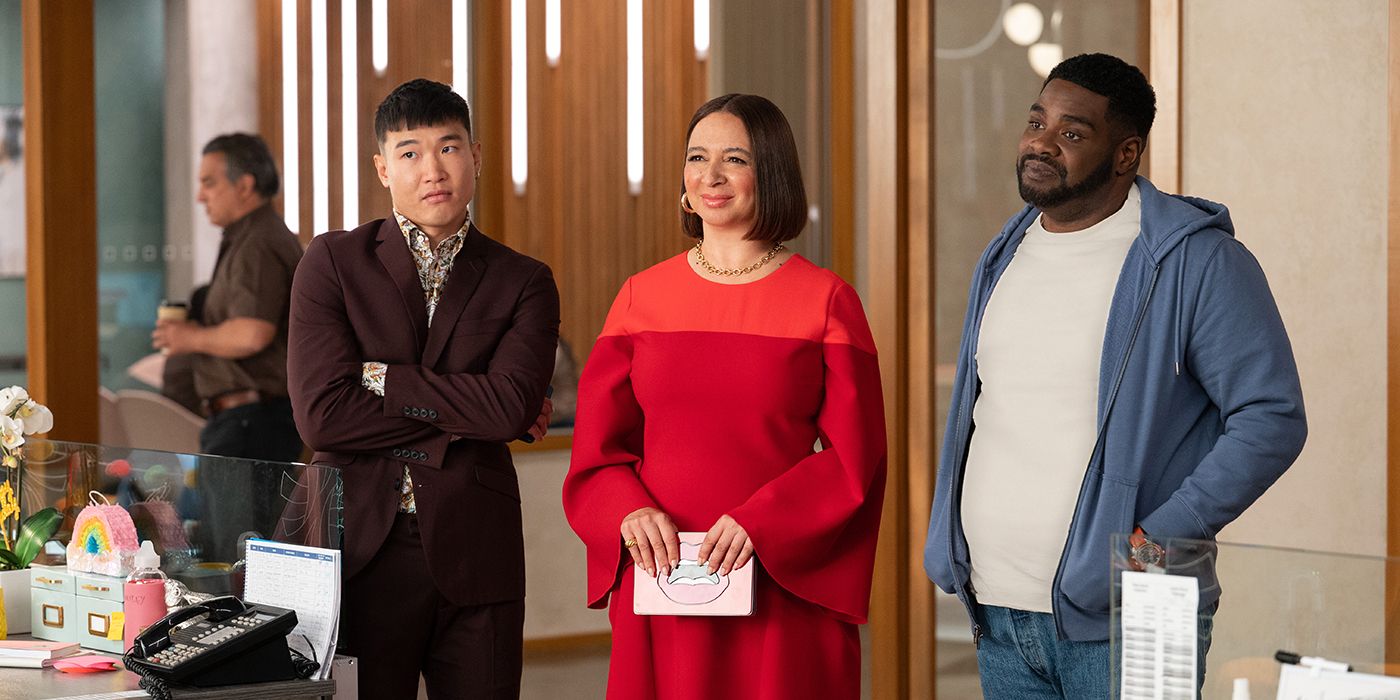 Created by: Alan Yang & Matt Hubbard
Cast: Maya Rudolph, Michaela Jaé Rodriguez, Joel Kim Booster
Maya Rudolph is one of the greatest working comedy actors, full stop, and Loot takes full advantage of her talents. The show revolves around her character, Molly, who's been married to tech billionaire John (Severance's Adam Scott) for two decades. When she discovers he's cheating on her, however, she demands a divorce – and half his fortune: a whopping $90 billion. To stave off boredom, she begins to work at a charity she didn't even know exist – much to the chagrin of Sofia (Michaela Jaé Rodriguez), the charity's head. Loot is a hysterical workplace comedy that serves up laugh after laugh. Honestly, it's worth watching for that incredible fake Hot Ones interview alone. – Taylor Gates
Watch on Apple TV+
Physical (2021-present)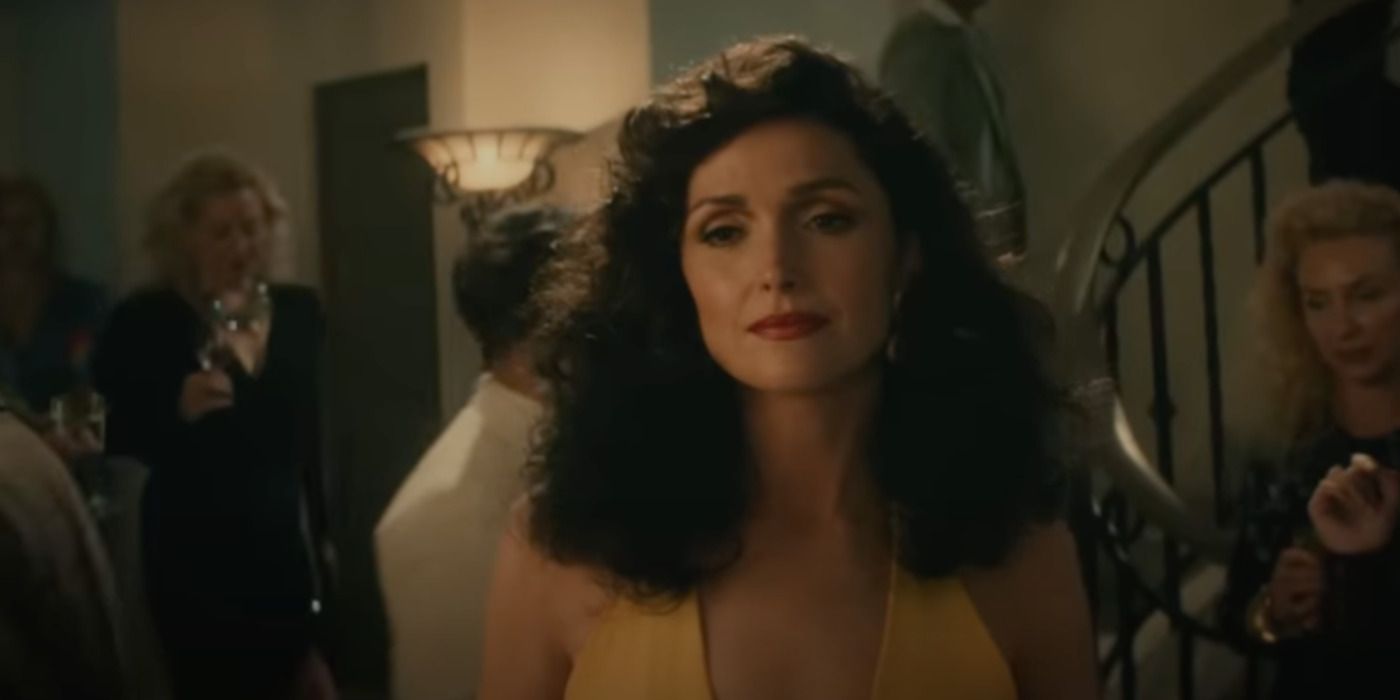 Created by: Annie Weisman
Cast: Rose Byrne, Rory Scovel, Diedre Friel, Paul Sparks, Della Saba, Lou Taylor Pucci, Geoffrey Arend
Set in the 1980s, Physical follows dutiful but unfulfilled housewife Sheila Rubin (Rose Byrne) as she finds passion and power in the world of aerobics. At the same time, however, her husband has lost his job as a political science professor but has decided to take Sheila's advice and use his free time to run for the California State Assembly as a local representative. Even though this series is set in the 80s, Sheila's story is still relatable for so many women. Sheila has to stretch herself between her growing aerobics business and her duties as mother and wife while struggling with her own self-image and disordered eating habits. Through voiceovers, the series offers a look at Sheila's innermost thoughts, showing how incredibly judgmental and mean she is toward herself. Sheila doesn't really have anyone to confide in, so aerobics becomes an outlet through which she can get out her frustrations and quiet the voice in her head. Physical manages to combine commentary on women's empowerment, the moral hypocrisy of politics in the 80s, and the rise of aerobics as a form of fitness into a truly intriguing and compelling series that is absolutely worth the watch. – Brynna Arens
Watch on Apple TV+
Shining Girls (2022-present)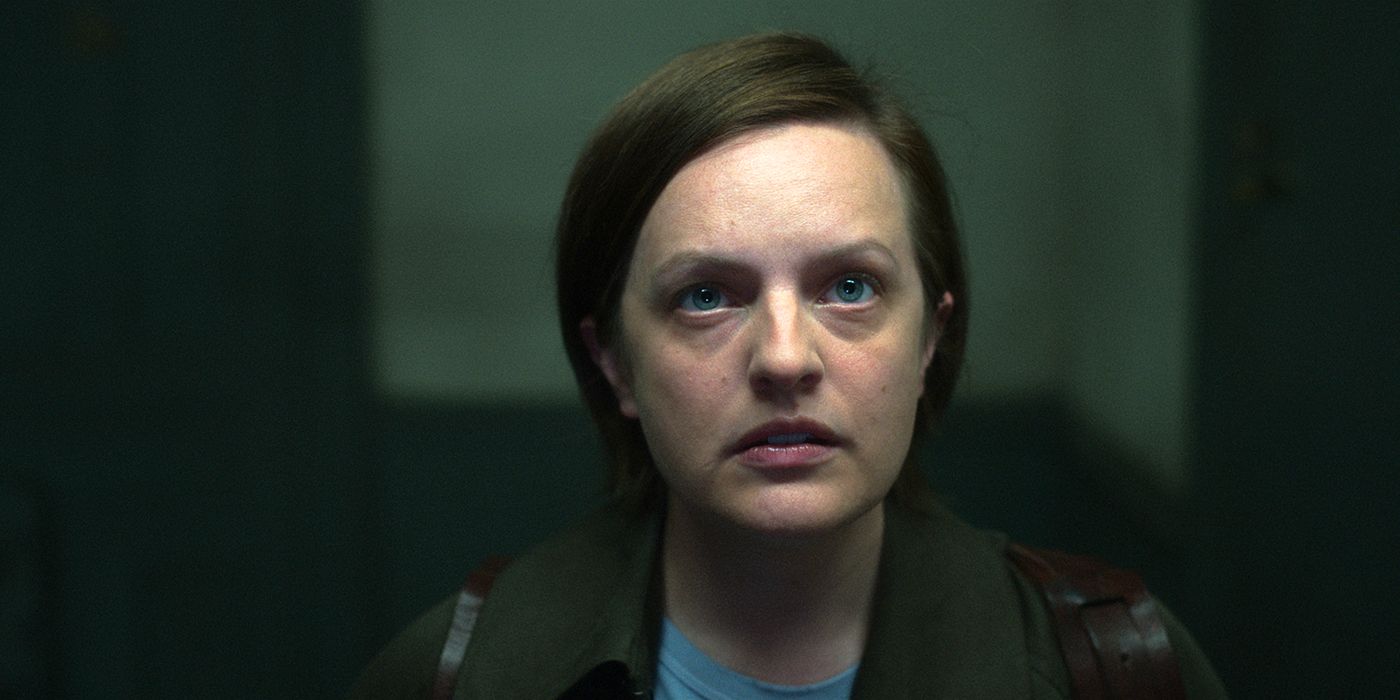 Created by: Silka Luisa (based on The Shining Girls by Lauren Beukes)
Cast: Elisabeth Moss, Wagner Moura, Jamie Bell, Phillipa Soo, Amy Brenneman, Chris Chalk
Shining Girls is rooted in a premise that feels doubly gripping: what would happen if there was a serial killer scouring the globe for women to kill, but was also capable of doing so across time? When we pick up at the beginning of the Apple TV+ series, based on the novel of the same name by Lauren Beukes, Kirby Mazrachi (Moss) has been experiencing side effects in the aftermath of a near-fatal attack on her life — but what if they're linked to something other than her trauma? The series actually goes through the slow burn of introducing us to its premise right away, building up the strangeness and the mystery and the crime elements before propelling us headlong into its definitive genre spin. It means that when the second half of the season kicks into gear on its supernatural leanings, it goes hard — and the best bet is to just strap in and hold on for the ride. As Collider's Therese Lacson wrote in her review of the show, "For those who enjoy a more experimental approach to storytelling, unburdened by the confines of one specific genre, Shining Girls is an exciting entry for Apple TV+." – Carly Lane
Watch on Apple TV+
Roar (2022-present)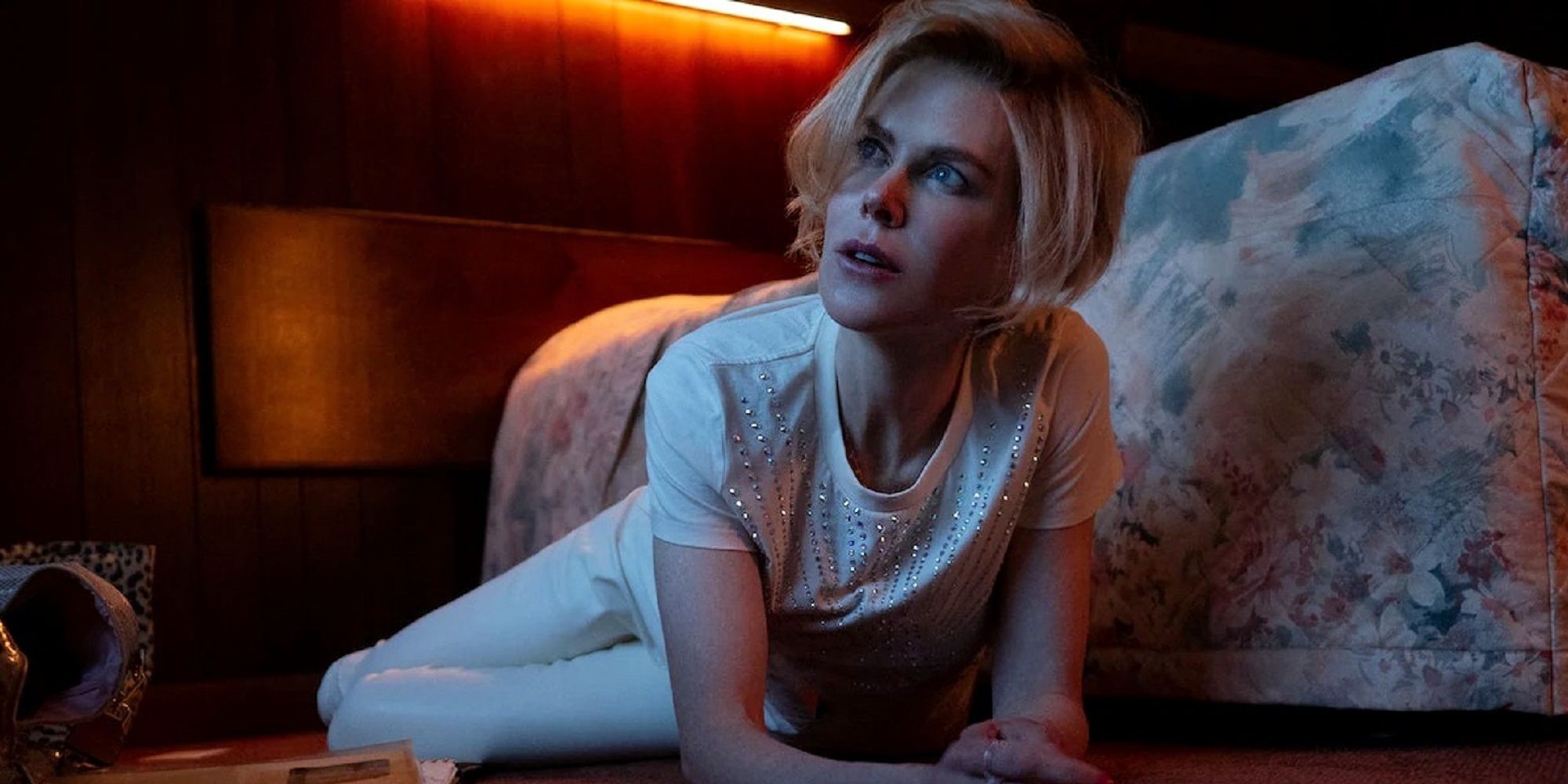 Created by: Liz Flahive & Carly Mensch (based on Roar by Cecelia Ahern)
Cast: Issa Rae, Nick Kroll, Nicole Kidman, Simon Baker, Betty Gilpin, Daniel Dae Kim, Cynthia Erivo, Jake Johnson, Merritt Wever, Justin Kirk
In the realm of anthology series that have aired or are currently airing, there are none that really seem to capture the solitary angle of women's experiences — in all of their complicated, messy, confusing glory. The darkly funny Roar, which bears shades of other shows that have come before it (like Black Mirror, or The Twilight Zone), first advertised itself as offering a series of "feminist fables" — and there's truly no better way to describe the eight-episode first season than that. Each story revolves around a different aspect of womanhood, resulting in varying returns — and there's an odd lack of queer stories within — but the narratives that do play out are deft, insightful, and ultimately necessary viewing. – Carly Lane
Watch on Apple TV+
Pachinko (2022-present)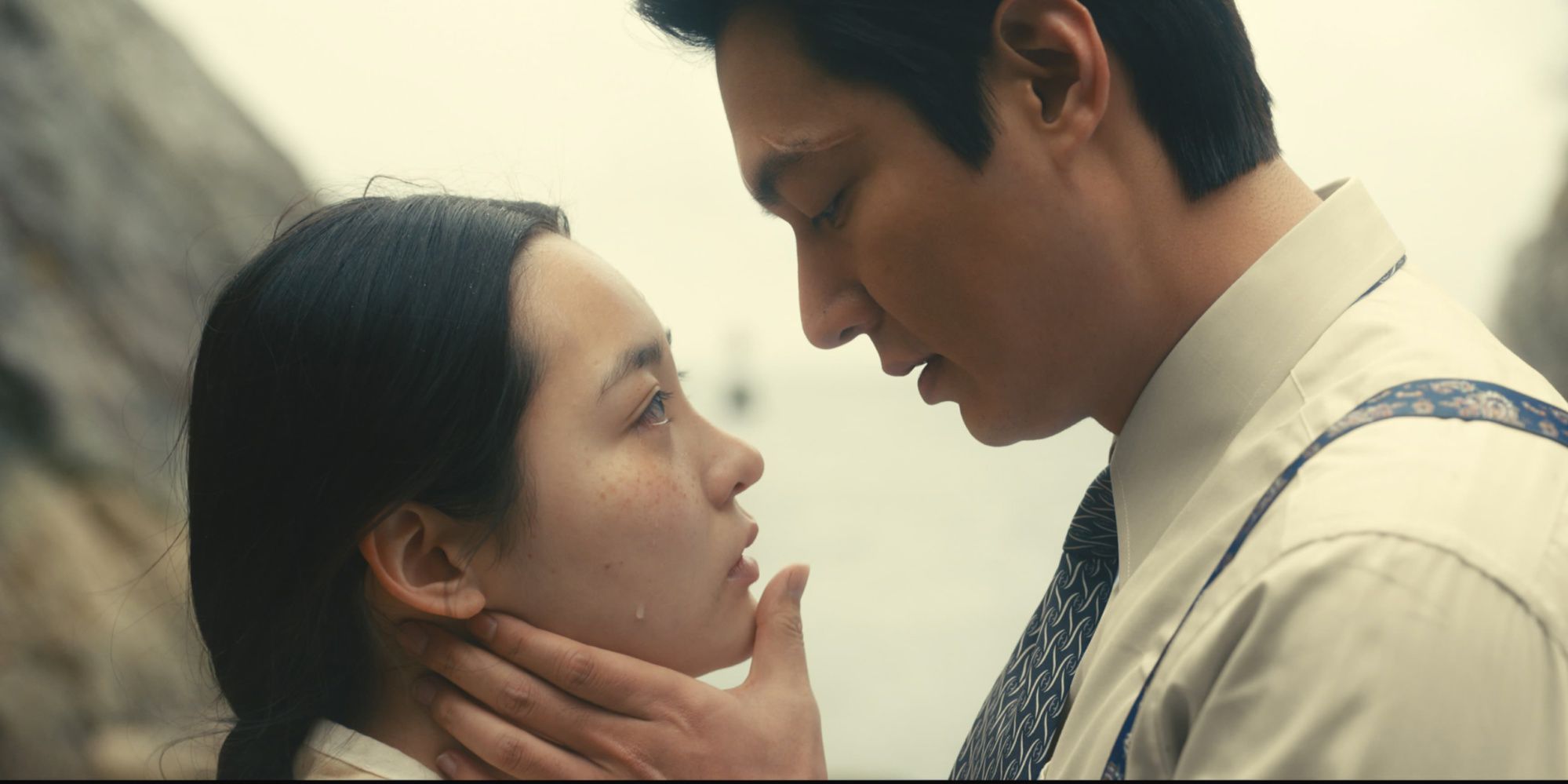 Created by: Soo Hugh (based on the book of the same name by Min Jin Lee)
Cast: Soji Arai, Jin Ha, Jun-woo Han, In-ji Jeong, Eun-chae Jung, Min-ha Kim, Lee Min-ho, Kaho Minami, Steve Sanghyun Noh, Anna Sawai, Jimmi Simpson, Yuh-jung Youn
There are some series that come along and shouldn't be poised to act as simply a drop in the content bucket of streaming content; they should be considered an absolute tidal wave of stunning achievement. Such is the case with Pachinko, which doesn't feel like a television show so much as a time and generational-spanning epic. Although that concept in and of itself is nothing new, as is the notion of adapting a TV show from an equally impactful novel, the eight-episode Apple TV+ series overwhelmingly succeeds on both fronts, with the end product resulting in not just one of the best shows of the year but a show that should end up on everyone's best-of-all-time lists. As Collider's Chase Hutchinson said in his review, "the series weaves a tapestry that finds as much art in the quiet intimacy of conversations between its characters as it does in the vastness of the landscapes they inhabit over the many decades." – Carly Lane
Watch on Apple TV+