Why seek out a pulse-pounding action film or a knee-slapping comedy when you can get the waterworks going? Sad movies resonate longer and more deeply than do others. They connect with a part of us that wants to feel something more than mere entertainment when we sit back and tune out the rest of the world. And yet, they might remind us of our own lives, of the one that got away, of a lost family member.
Heartbreak is shared across the spectrum of the human condition in such a way that total strangers having endured a similar pain, or having survived the same horrific event, oft bond like the best of friends. Because sorrow unites us all. So get those tissues ready and convince yourself that you're not crying; you just have something in both of your eyes. These are the best sad movies on Netflix right now.
For more recommendations, check out our list of the best movies on Netflix or the best dramas or indie films on the platform.
Editor's note: This article was updated July 2023 to include A Man Called Otto.
RELATED: The Best Romantic Movies on Netflix Right Now
To the Bone (2017)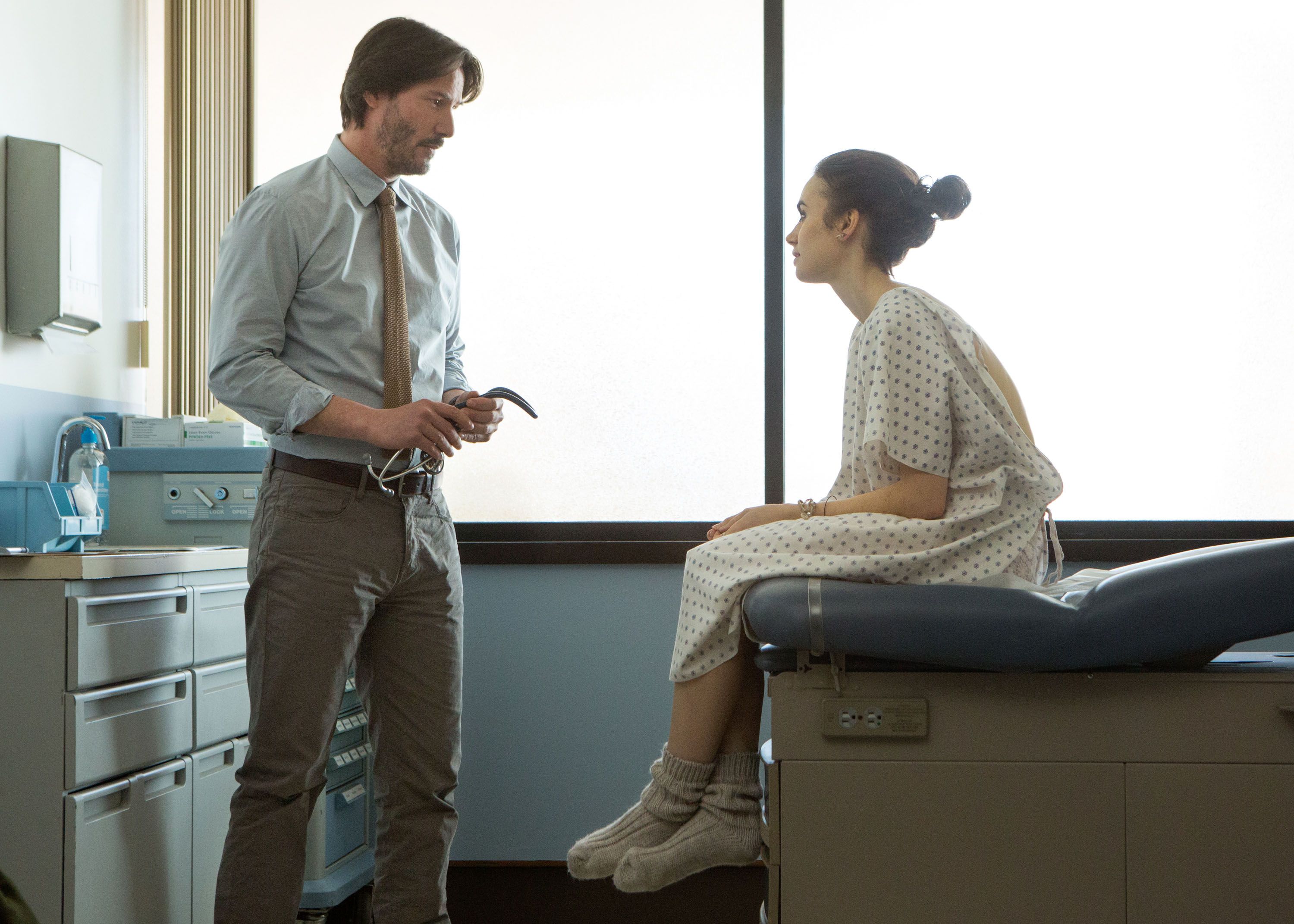 Run Time: 1 hr 47 min | Genre: Drama | Director: Marti Noxon
Cast: Lily Collins, Keanu Reeves, Carrie Preston, Lili Taylor, Alex Sharp Leslie Bibb
Any film that deals with anorexia and food disorders must be treated with the utmost sensitivity. To the Bone doesn't stigmatize its characters and thankfully shows the diversity of experiences that those living with eating disorders endure. Lily Collins' character Ellen struggles with anorexia. She is admitted into a communal living space, where she interacts with other young adults in similar situations. Collins gives one of the most emotional, heartbreaking performances of her career. To the Bone also features a standout supporting performance from Keanu Reeves; Reeves plays the untraditional specialist Dr. William Beckham, who encourages his patients to heal emotionally, physically, and spiritually. – Liam Gaughan
Watch on Netflix
A Man Called Otto (2022)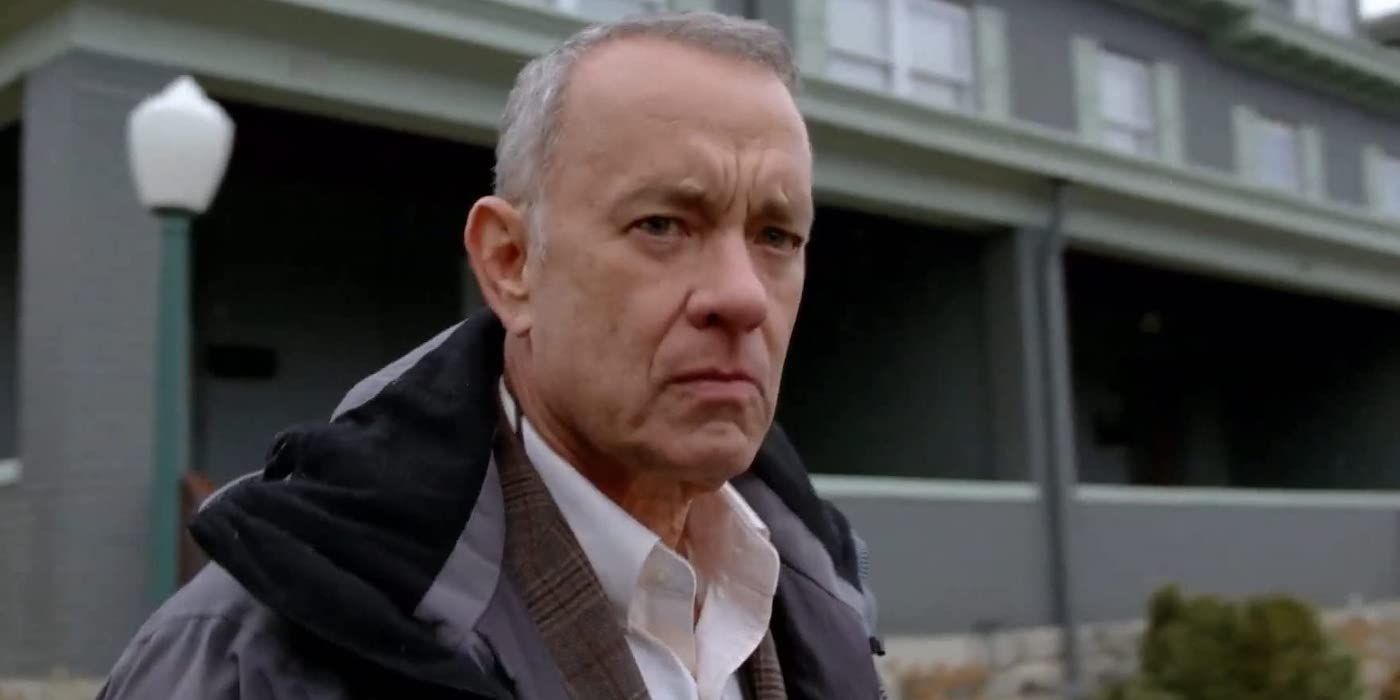 Run Time: 2 hr 6 min | Genre: Comedy, Drama | Director: Marc Forster
Cast: Tom Hanks, Mack Bayda, Mariana Treviño, Rachel Keller
A Man Called Otto is a drama based on the novel by Fredrik Backman about a lonesome widower who longs to join his late wife in death. Tom Hanks (Cast Away) plays the titular Otto, who is pushed to embrace life again by his meddling new neighbors — particularly Marisol, played by Mariana Treviño (Club de Cuervos), who matches his stubbornness and refuses to let this grumpy old man waste away from grief. Despite the uplifting aspects of this buddy movie, it's still a drama that deals with heavy subjects like suicide and child loss, so go in ready to cry.
Watch on Netflix
Fatherhood (2021)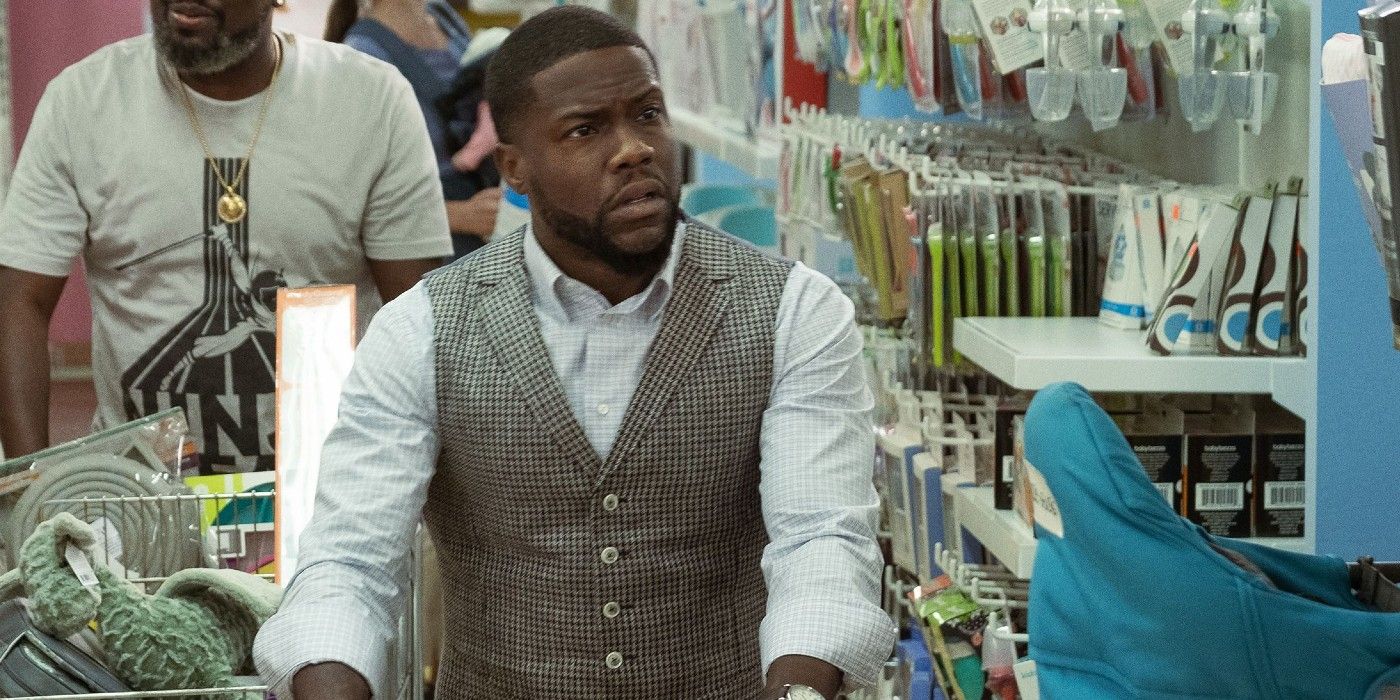 Run Time: 1 hr 49 min | Director: Paul Weitz
Cast: Kevin Hart, Alfre Woodard, Lil Rel Howery, Melody Hurd
Comedic actor Kevin Hart (Jumanji: The Next Level) reveals his unexpectedly sensitive side in the touching drama Fatherhood, directed by Paul Weitz. Fatherhood follows Matt (Hart), a man devastatingly left raising his newborn daughter alone when his wife dies during childbirth. Adapted from Matthew Logelin's heartbreaking memoir, Fatherhood is a tear-jerking true story of family, love, and resilience. Supported by an incredibly fantastic cast like Alfre Woodard, as well as comedic powerhouses Lil Rel Howery (Free Guy) and Anthony Carrigan (Barry), Hart's strength shines through the script, which was co-written by Weitz and Dana Stevens (The Woman King). – Yael Tygiel
Watch on Netflix
Brain on Fire (2016)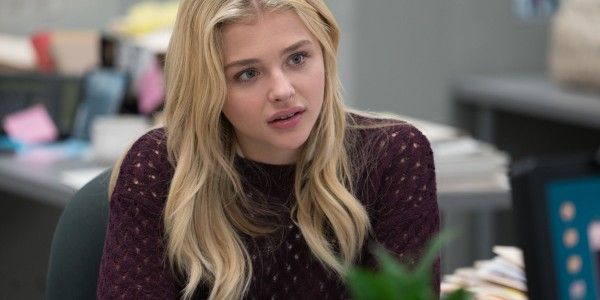 Run Time: 1 hr 28 min | Genre: Drama | Director: Gerard Barrett
Cast: Chloë Grace Moretz, Thomas Mann, Richard Armitage, Jenny Slate, Carrie-Anne Moss
Chloë Grace Moretz (The Peripheral) stars in Brain on Fire, directed by Gerard Barrett, who adapted the film from Susannah Cahalan's revealing memoir. Brain on Fire follows a successful young woman named Susannah (Moretz) who suddenly becomes ill, exhibits erratic behavior, and is misdiagnosed with schizophrenia. Featuring a talented cast that supports Moretz's unparalleled performance, Brain on Fire also stars Richard Armitage (Ocean's Eight) and Carrie-Anne Moss (Jessica Jones) as her parents, with Navid Negahban (Legion) playing the compassionate doctor who ultimately identifies Susannah's rare disease and saves her life. A tragically real story, Brain on Fire offers a dramatized perspective of medical inequalities and irrefutable flaws in the American healthcare system. – Yael Tygiel
Watch on Netflix
Purple Hearts (2022)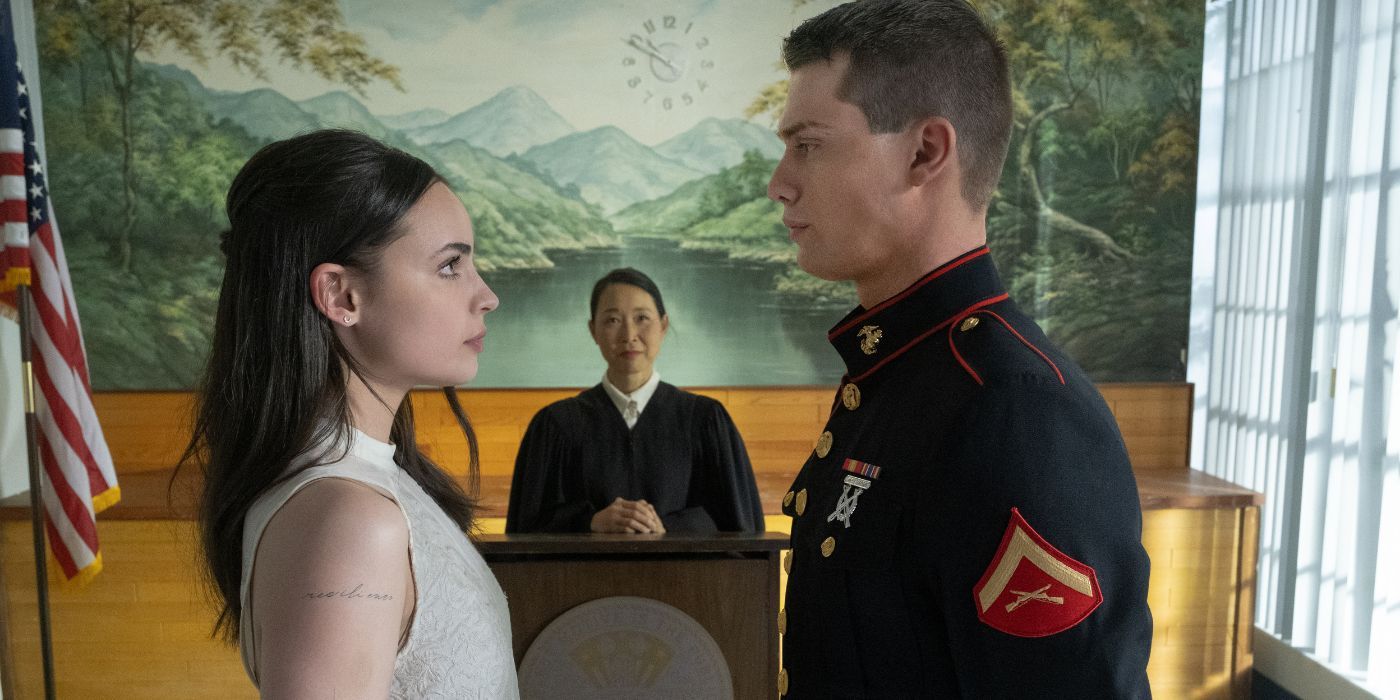 Run Time: 2 hrs 2 min | Genre: Drama | Director: Elizabeth Allen Rosenbaum
Cast: Sofia Carson, Nicholas Galitzine, Chosen Jacobs
Purple Hearts is a heart-wrenching and heartwarming love story starring Disney darling Sofia Carson as an aspiring singer-songwriter who weds a Marine, played by Cinderella's Nicholas Galitzine, for medical benefits. While sidestepping even a hint of commentary about the inherent issues within the United States healthcare system (and gladly overlooking the way this country treats and views Veterans), Purple Hearts delivers a gorgeous love story. Director Elizabeth Allen Rosenbaum (Dead To Me) dramatically pulls the audience in with a stunning cast, featuring The Librarians alum John Harlan Kim and a catchy soundtrack including an original song from Carson. – Yael Tygiel
Watch on Netflix
All Together Now (2020)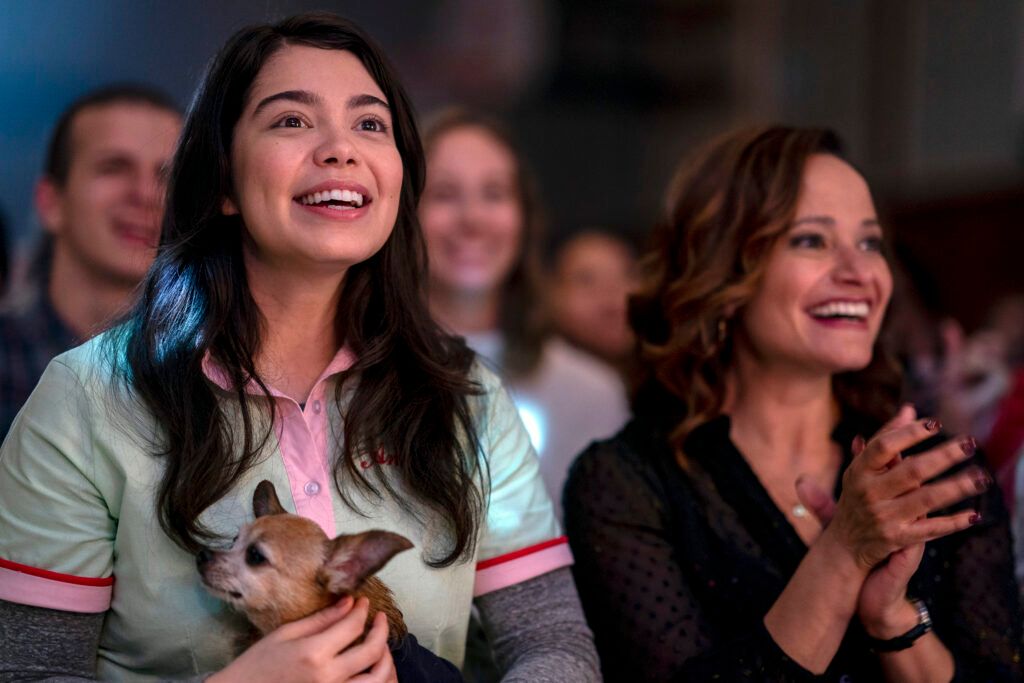 Run Time: 1 hr 32 min | Genre: Drama | Director: Brett Haley
Cast: Auliʻi Cravalho, Rhenzy Feliz, Judy Reyes, Justina Machado
Based on the novel Sorta Like a Rockstar by Matthew Quick, All Together Now is a moving YA film about an optimistic young girl named Amber (Auliʻi Cravalho). Amber's life isn't easy. Although she has a great group of friends, she also has a big secret: she and her mother (Justina Machado) are homeless and live on the bus her mom drives. Amber also has musical aspirations, but her financial situation makes it difficult to achieve them. All Together Now is a beautiful, tear-jerking story about Amber learning to accept help from her community as well as give it. – Taylor Gates
Watch on Netflix
18 Presents (2020)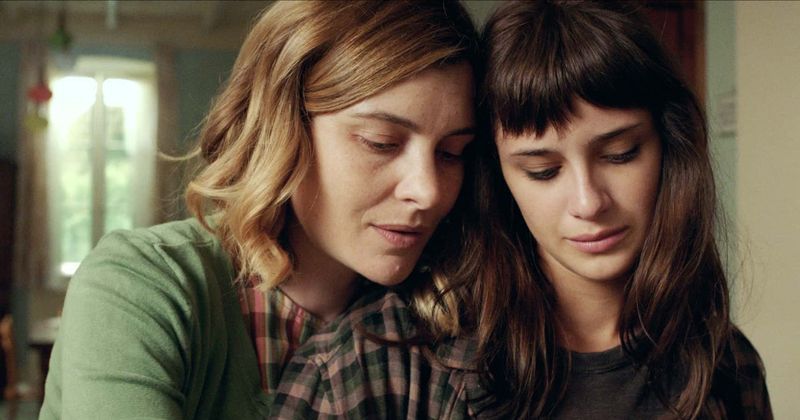 Run Time: 1 hr 55 min | Genre: Drama | Director: Francesco Amato
Cast: Vittoria Puccini, Benedetta Porcaroli, Edoardo Leo
Based on a true story, 18 Presents is an emotional film about a pregnant woman named Elisa (Vittoria Puccini) who finds out she has breast cancer. Realizing she will likely not be able to see her daughter Anna (Benedetta Porcaroli) grow up, she leaves her 18 sentimental gifts that she can open every year until she is an adult. Through these gifts, Anna learns about her mother, her love, and the sacrifices she made. You're definitely going to need a box of tissues or two for this one. – Taylor Gates
Watch on Netflix
Irreplaceable You (2018)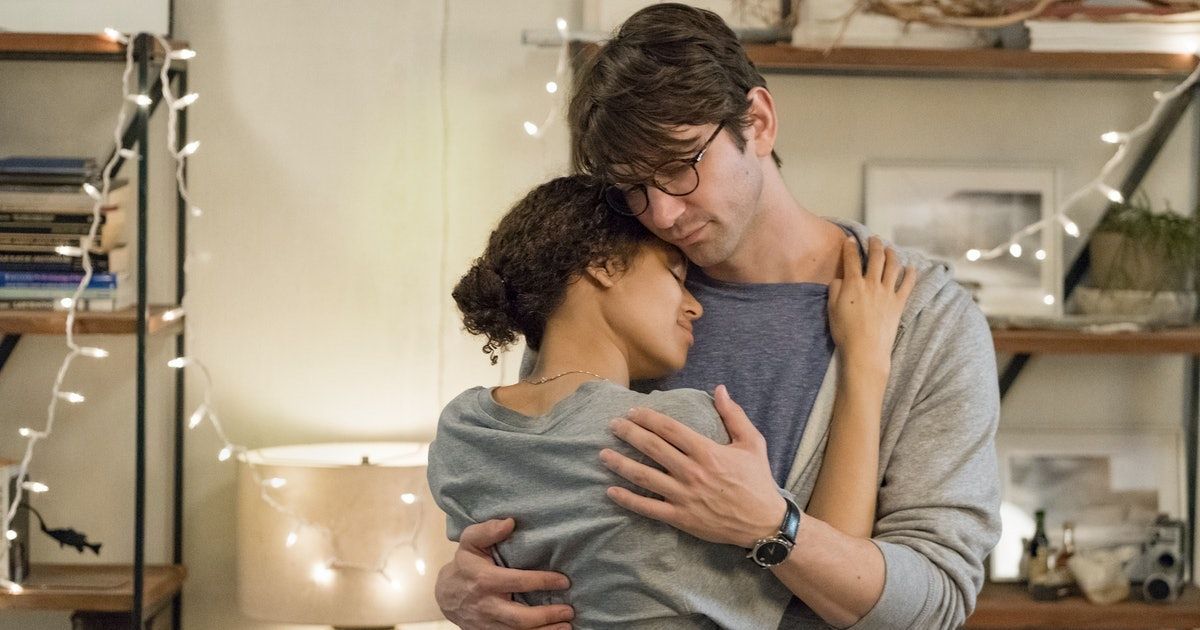 Run Time: 1 hr 36 min | Genre: Romantic Comedy-Drama | Director: Stephanie Laing
Cast: Gugu Mbatha-Raw, Michiel Huisman, Steve Coogan
With an impressively talented cast, Irreplaceable You tells the story of Sam and Abbie, a couple who fell in love at age 8 and thought their life together was set until Abbie is diagnosed with cancer. Abbie, played tenderly by Gugu Mbatha-Raw (Loki), spends her days battling the deadly disease while worrying about a future for Sam, played by Michiel Huisman (Game of Thrones). Director Stephanie Laing (Physical) builds on Bess Wohl's script, infusing this devastating story with much-needed moments of humor and joy. Irreplaceable You is a gentle reminder to cherish every moment with your loved ones. – Yael Tygiel
Watch on Netflix
All the Bright Places (2020)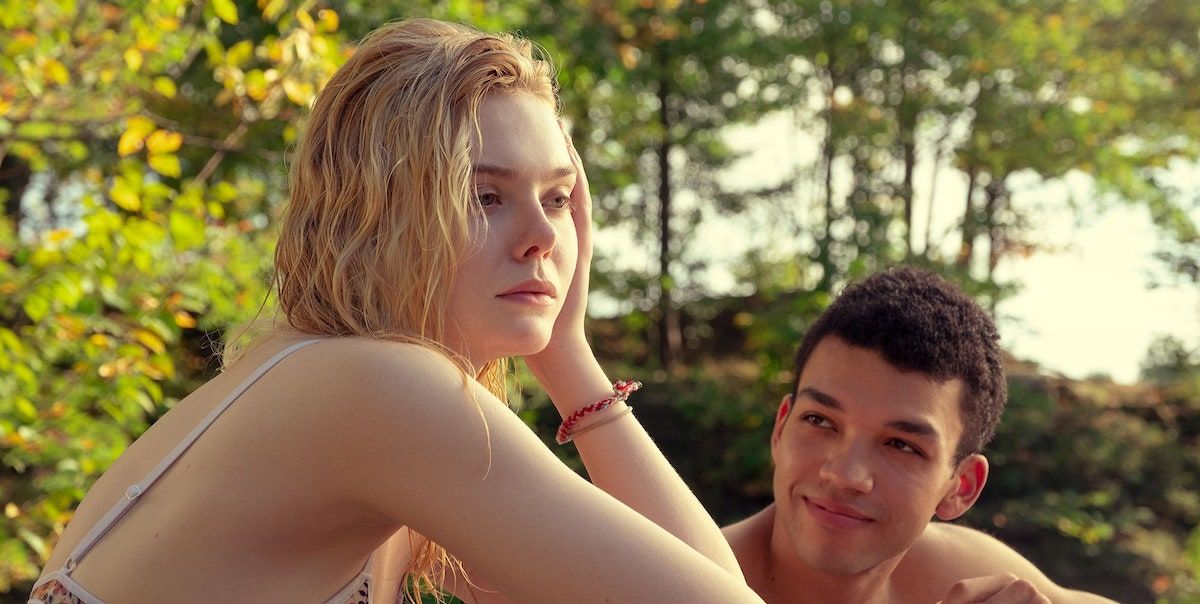 Run Time: 1 hr 47 min | Genre: Teen Romantic Drama | Director: Brett Haley
Cast: Elle Fanning, Justice Smith, Alexandra Shipp
All the Bright Places is a deep discussion about finding peace and happiness crafted by Director Brett Haley. The film stars Elle Fanning (The Girl from Plainville) and Justice Smith (Dungeons & Dragons: Honor Among Thieves) as Violet and Theodore, a couple of teenagers whose lives change forever when they cross paths. Both youths are struggling with personal demons, attempting to create changes in their futures by uncovering a hint of something meaningful. Surrounded by a cast of incredible talent, including Alexandra Shipp (X-Men: Dark Phoenix), Felix Mallard (Ginny and Georgia), Keegan-Michael Key (Schmigadoon!), and Luke Wilson (Stargirl), All The Bright Places focuses on hope and inspiration. – Yael Tygiel
Watch on Netflix
Pieces of a Woman (2020)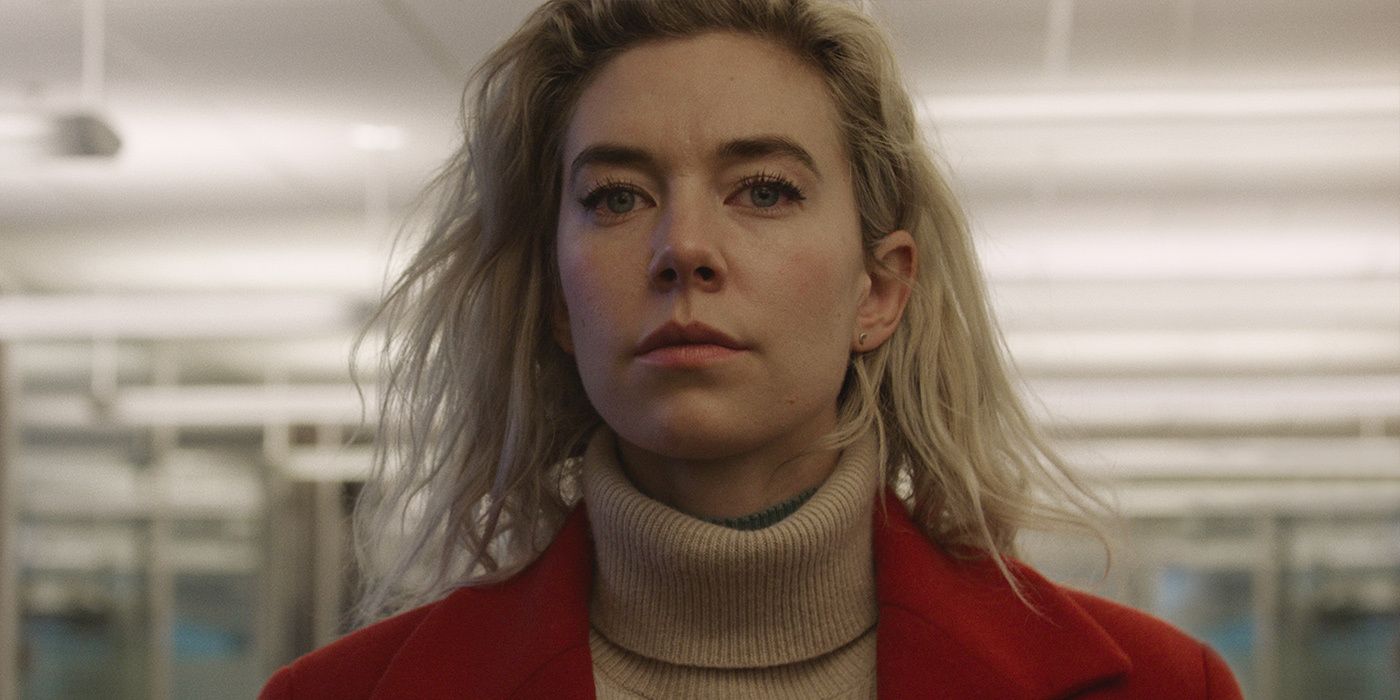 Run Time: 2 hr 8 min | Genre: Drama | Director: Kornél MundruczóCast: Vanessa Kirby, Shia Labeouf, Ellen Burnstyn, Sarah Snook
The opening sequence of Pieces of a Woman is so completely heartbreaking that you wouldn't be blamed for shutting it off mid-stream. A woman (Vanessa Kirby) loses her child during a home birth in one of the most devastating scenes in recent film history. The film never completely hits that emotional apex quite again, nor does it have to. It's a subtle story of healing in the aftermath of unimaginable loss. Kirby feels heartbreakingly disconnected from life, and she received a much deserved Academy Award nomination for her performance. Pieces of a Woman asks challenging questions about the aftermath of a tragedy; will "punishing" the responsible party actually solve anything?- Liam Gaughan
Watch on Netflix
Les Misérables (2012)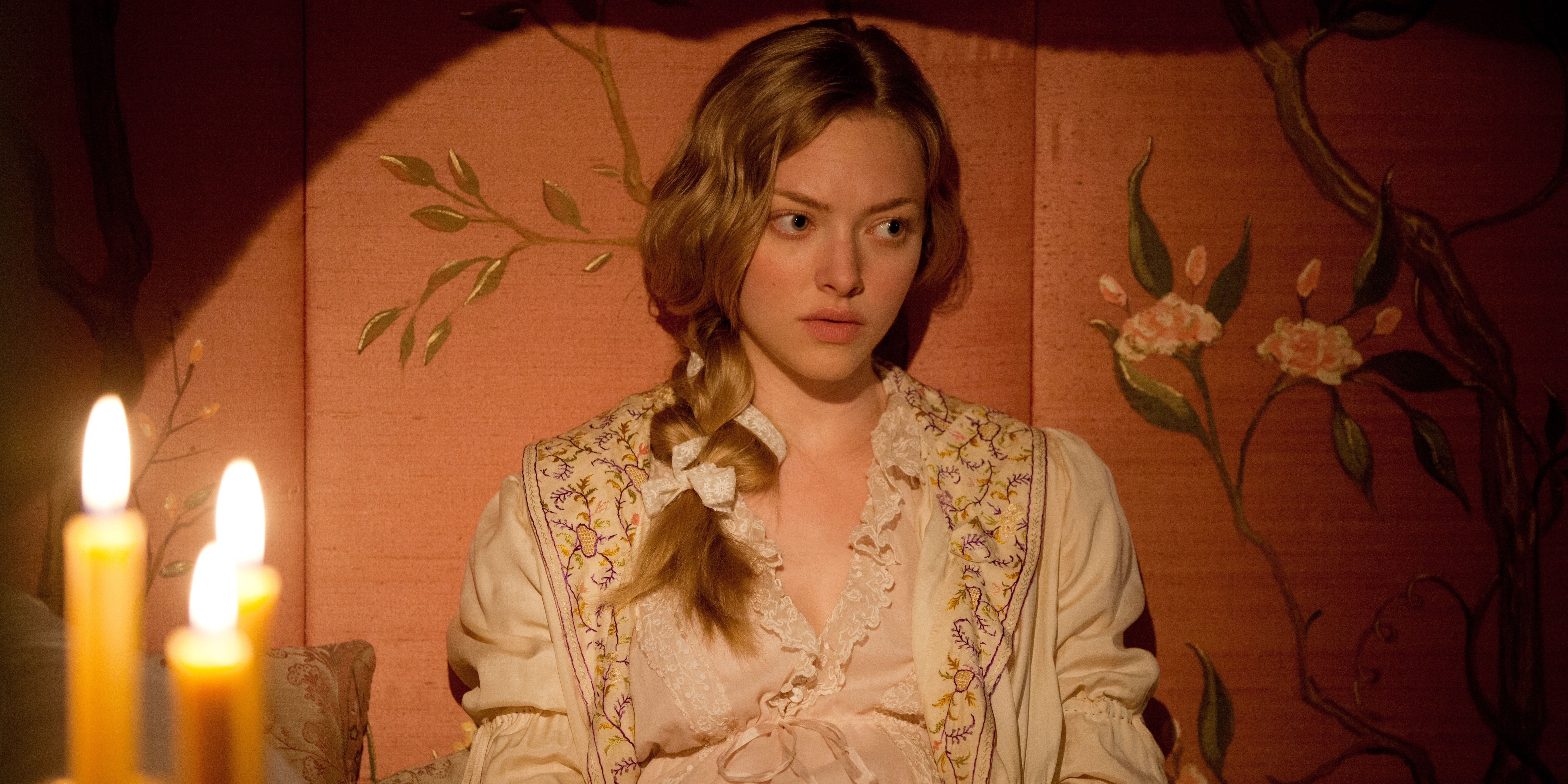 Run Time: 2 hr 38 min | Genre: Epic Period Musical | Director: Tom Hooper
Cast: Hugh Jackman, Russell Crowe, Anne Hathaway, Amanda Seyfried, Eddie Redmayne, Helena Bonham Carter, Sacha Baron Cohen
With a title that's translated as "The Miserables," you know you're in for a sad movie with very few moments of levity. Based on the famous Victor Hugo novel-turned-musical, Tom Hooper directs the adaptation of the story of a man on the run (Hugh Jackman) during a turbulent time in France. This somber musical also follows the tragedy of Fantine (Anne Hathaway), who's unable to support her young daughter, played as an adult by Amanda Seyfried. She is later taken into the care of Jean Valjean. By having the actors singing on set, they're able to emote the melancholy and loss that follows each of these characters across time and circumstance. Nominated for eight Academy Awards, Les Misérables brings down the house into a puddle of tears. – Meredith Loftus
Watch on Netflix
Marriage Story (2019)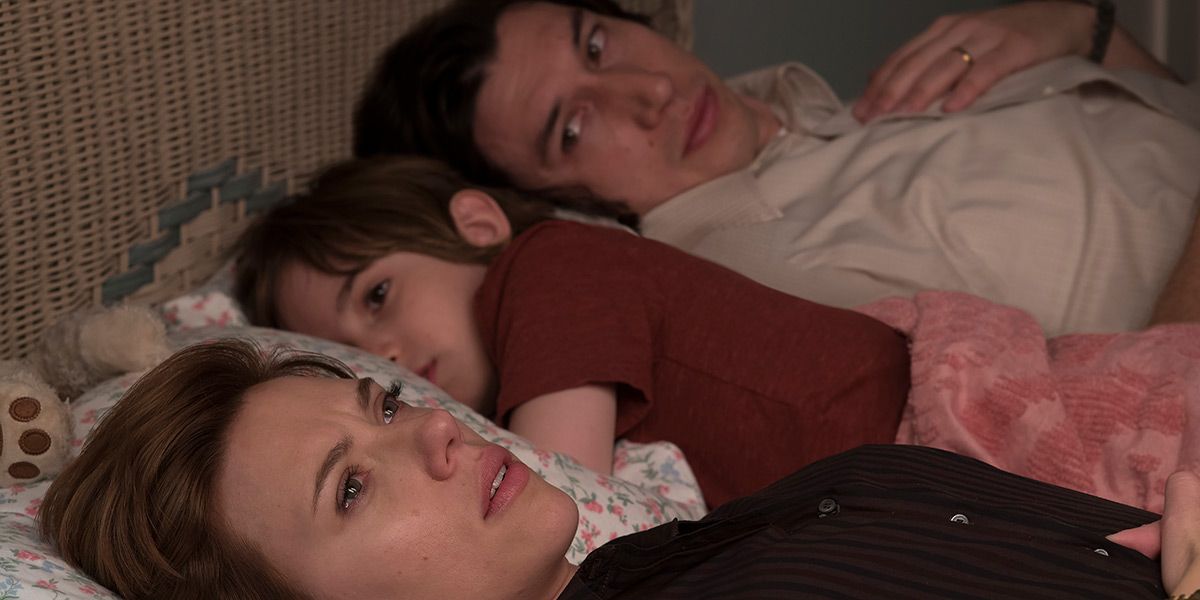 Run Time: 2 hr 16 min | Genre: Drama | Director: Noah Baumbach
Cast: Adam Driver, Scarlett Johansson, Azhy Robertson, Laura Dern, Ray Liotta
The movie that spawned a thousand memes of Adam Driver punching a wall, Marriage Story is also writer-director Noah Baumbach at his best and simultaneously most personal. It is a heartbreaking work that follows Driver's Charlie and Scarlett Johansson's Nicole as they experience their marriage falling apart, piece by piece. Concerned about the impact it could have on their son, both try to get an amicable divorce only to discover that they both have a lot of baggage that makes the process more complicated than they initially realized. In addition to getting a whole host of Oscar nominations, it also features an Oscar-winning performance by the great Laura Dern as Nicole's lawyer Nora. It is a delicate film that still isn't afraid to uncover the flaws of its central characters, revealing a portrait of a family that is as honest as it is painfully profound. — Chase Hutchinson
Watch on Netflix
Tell Me Who I Am (2019)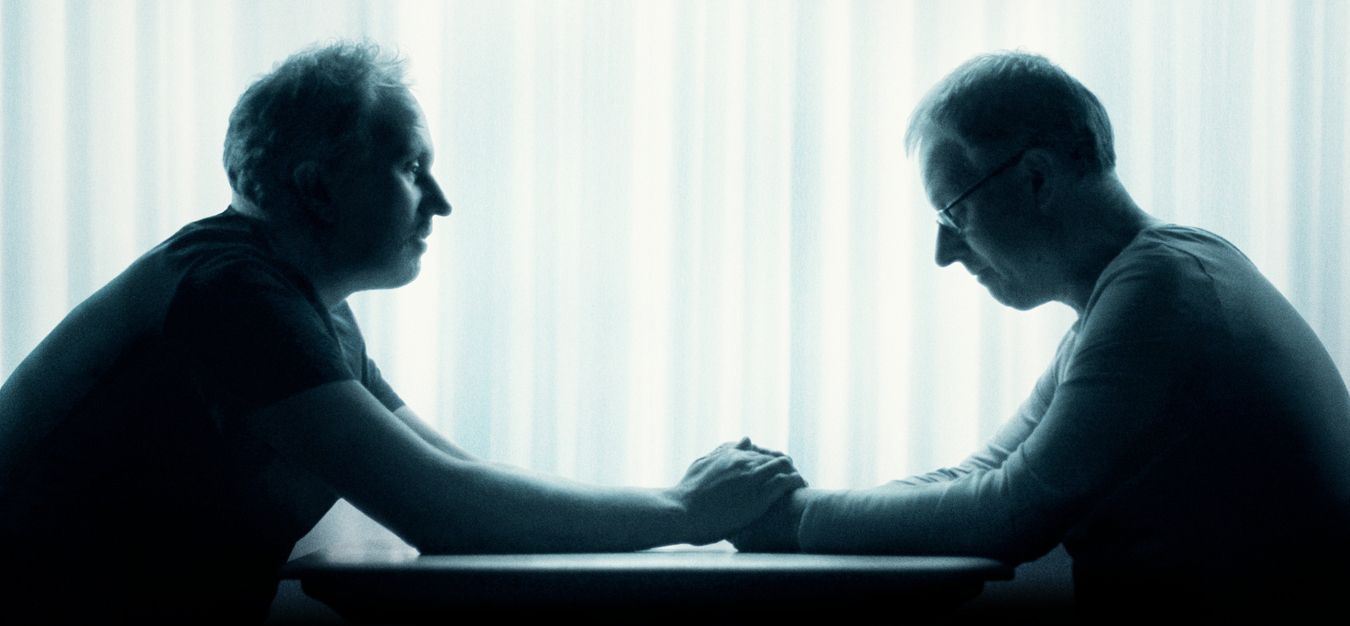 Run Time: 1 hr 26 min | Genre: Documentary | Director: Ed Perkins
Cast: Alex Lewis, Marcus Lewis
Documentaries can be sad, too. Tell Me Who I Am is the story of identical twins—Alex and Marcus—and the devastating accident that caused Alex to lose his memory at age 18. After waking from a coma, Alex has to re-learn everything about who he is, and who he was. Tasked with filling in the blanks is the only person he knows: his brother, Marcus. But after years of being fed stories and memories, Alex learns that Marcus may not have been as honest in the idyllic picture he painted. The doc unfolds almost like a thriller, as information is revealed to the viewer little by little. The more we learn, the more crushing the real story becomes. And seeing the hurt in the eyes of the now 54-year-old brothers as they individually speak directly into the camera—shot in close-up—is a contagious experience. It will move you to tears, but not without hope. — Brendan Michael
Watch on Netflix
Beasts of No Nation (2015)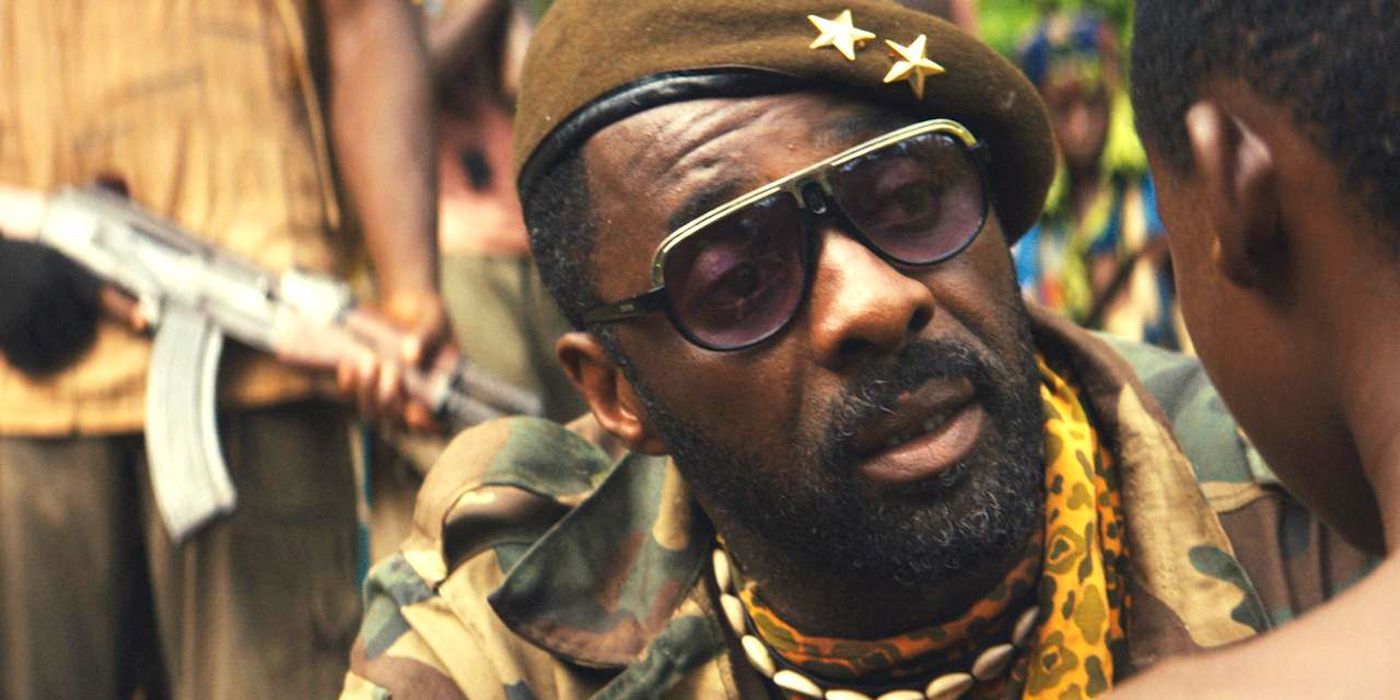 Run Time: 2 hr 27 min | Genre: War Drama | Director: Cary Joji Fukunaga
Cast: Idris Elba, Abraham Attah, Emmanuel Nii Adom Quaye, Kurt Egyiawan
Cary Joji Fukunaga's follow-up to the first season of True Detective was a masterstroke of filmmaking. Filmed in Ghana, the movie tells the story of a young boy named Agu in a war torn nondescript African country. After escaping from violent government forces ransacking his village, Agu is discovered wandering the jungles by a rebel faction called Native Defense Forces, led by Idris Elba's anonymous character known simply as Commandant. Agu is adopted as one of their own, and molded into something inhuman. The film is a devastating display of one boy's loss of innocence in the most frightening fashion conceivable. Agu is violated early on, numbing him to the horrors of his world, and then made into a remorseless, monstrous slayer of women and children. Featuring a diabolical turn from Elba in one of his two or three best performances, the film is an indelibly shocking and tragic viewing experience. And it poses the question: Are some people irredeemable? — Brendan Michael
Watch on Netflix
Cargo (2017)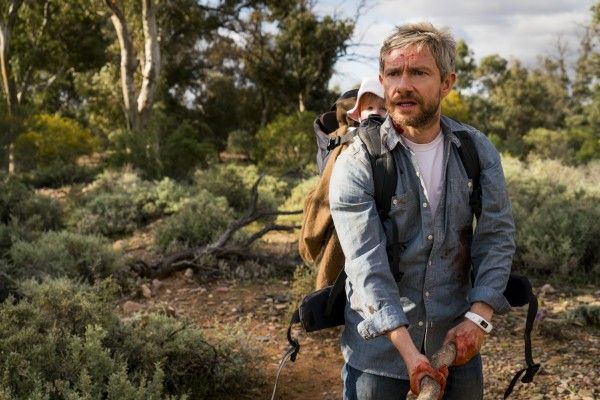 Run Time: 1 hr 45 min | Genre: Post-Apocalyptic Horror | Director: Ben Howling, Yolanda Ramke
Cast: Martin Freeman, Simone Landers, Susie Porter, Kris McQuade, Anthony Hayes, Caren Pistorius, David Gulpilil
Based on their 7-minute short film of the same name, Cargo, from Ben Howling and Yolanda Ramke, is a different kind of zombie apocalypse movie. The rules of these undead Australian wilds are simple: if you're bitten, you've got approximately 48 hours before you turn. Andy (Martin Freeman) loses his wife to the "sickness," but not before she bites him. Now he's got two days to get their little daughter Rosie to safety before she begins to look like a meal to him. Freeman is joined along the way by a young girl named Thoomi, whose own father has been lost. She may be Andy's only hope. Cargo is a ticking clock adventure/thriller about a man's love for his daughter—his willingness to do anything to ensure her safety. It's also about saying goodbye, which is what makes it the lump-in-your-throat kind of experience that it is. If you've got children, this one will make you want to go scoop them up and hug them a little tighter. — Brendan Michael
Watch on Netflix
Blue Jay (2016)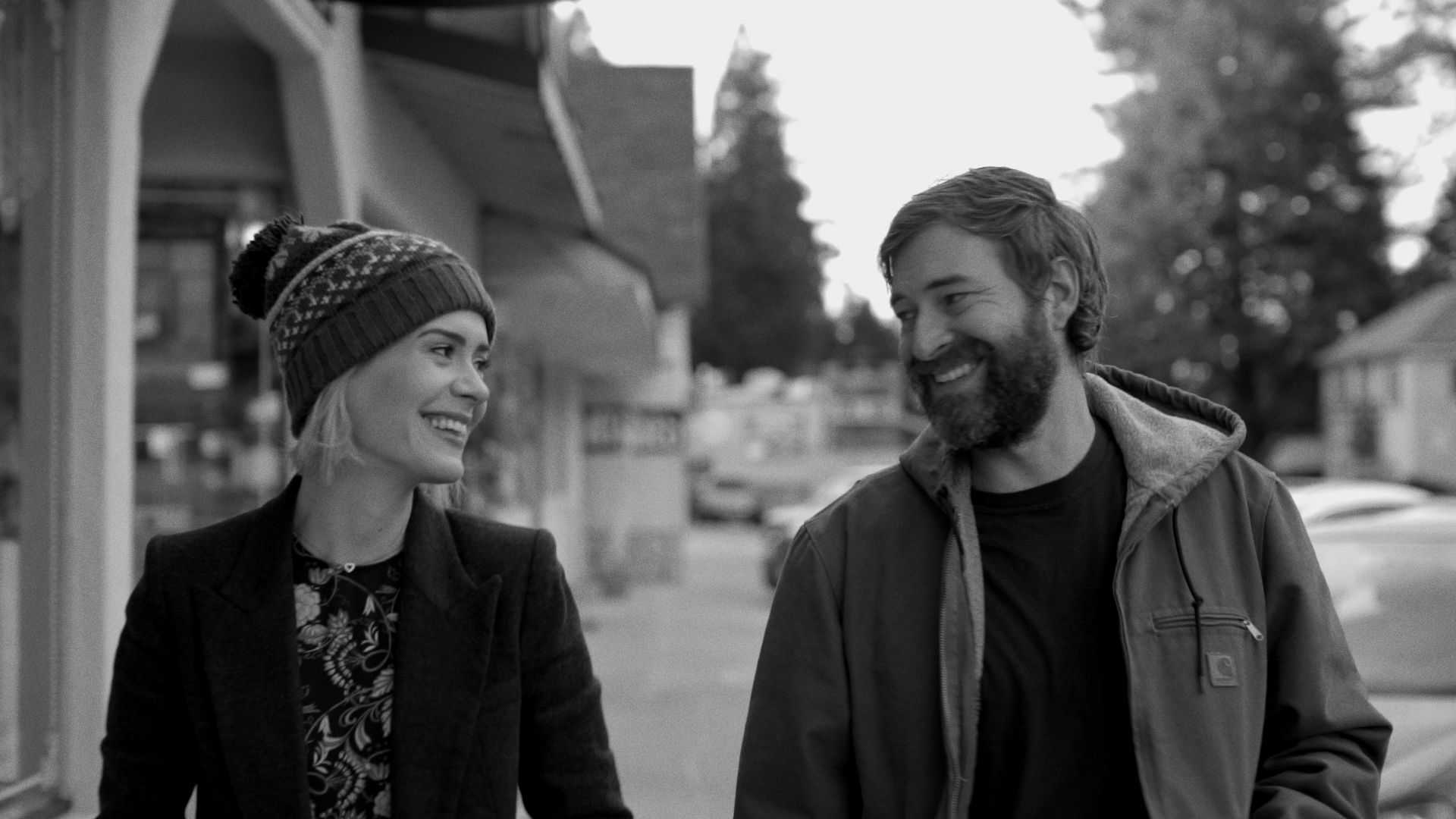 Run Time: 1 hr 25 min | Genre: Romantic Drama | Director: Alex Lehmann
Cast: Mark Duplass, Sarah Paulson
Blue Jay is a breezy, 80-minute, black and white drama with a cast of two. Mark Duplass and Sarah Paulson play Jim and Amanda, respectively. Deeply in love during high school, they've since gone their separate ways, but a chance encounter back in their small California hometown brings back all sorts of emotions. They spend the day together—at Jim's parents' house, where he's now solely living. As they reminisce about the past and what could have been, the film escalates toward the truth of what happened all those years ago. It's a reflective piece about regret, consequences, and forgiveness. It also might feature the best performances Duplass and Paulson have ever delivered, most of which they improvised over the course of the 7-day shoot. If this movie doesn't wreck you by its finale, it hasn't done its job. — Brendan Michael
Watch on Netflix
Mindhorn (2016)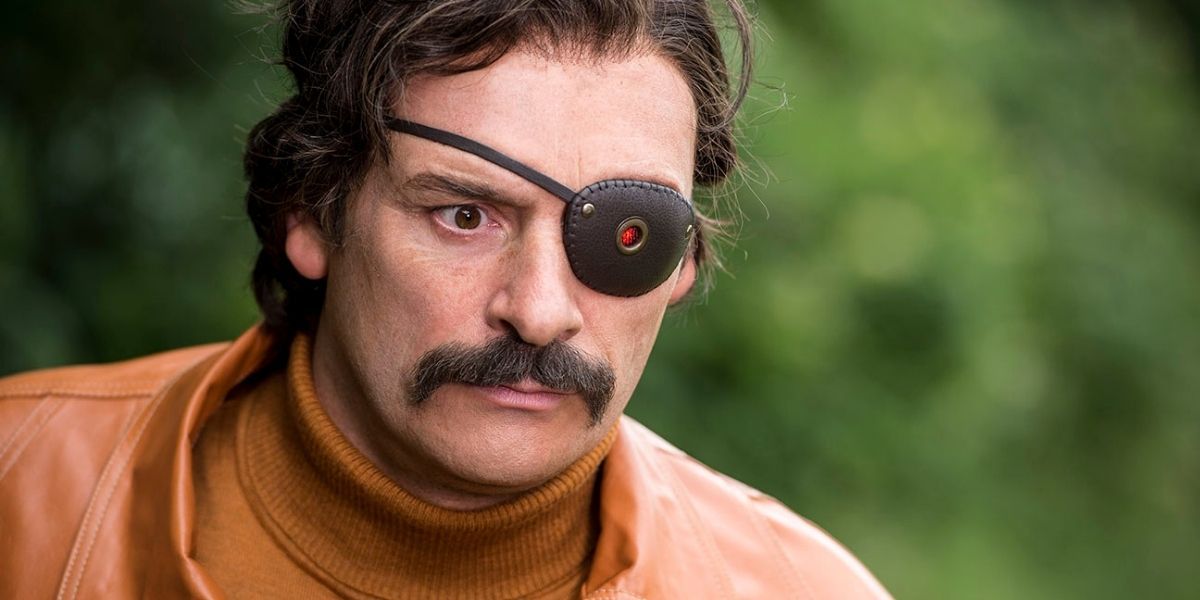 Run Time: 1 hr 29 min | Genre: Comedy | Director: Sean Foley
Cast: Julian Barratt, Simon Farnaby, Steve Coogan, Essie Davis, Andrea Riseborough
The award for funniest sad movie goes to Mindhorn, a hysterical story about a former television star recruited by the police force of the Isle of Man to quell the threats of a crazed killer who believes the actor is actually the fictitious Detective Mindhorn he used to play, and desires his help. Julian Barratt (The Mighty Boosh) is Richard Thorncroft (aka Mindhorn), and his life hasn't exactly gone as planned since his show left the air in the 1980s. Hubris has led him to a place of despair in life, but this opportunity to reprise his Mindhorn role could be a golden one, he believes. It's easy to laugh with Barratt's character as he cluelessly navigates the case, taking it into his own hands, soon uncovering the fact that this thing goes deeper than just one lunatic's exploits. But it's remarkably tragic as well. Thorncroft is among the most sympathetic comedy roles put on film over the past decade, and the precise nuances with which Barratt portrays him are superb. — Brendan Michael
Watch on Netflix
The Boy Who Harnessed the Wind (2019)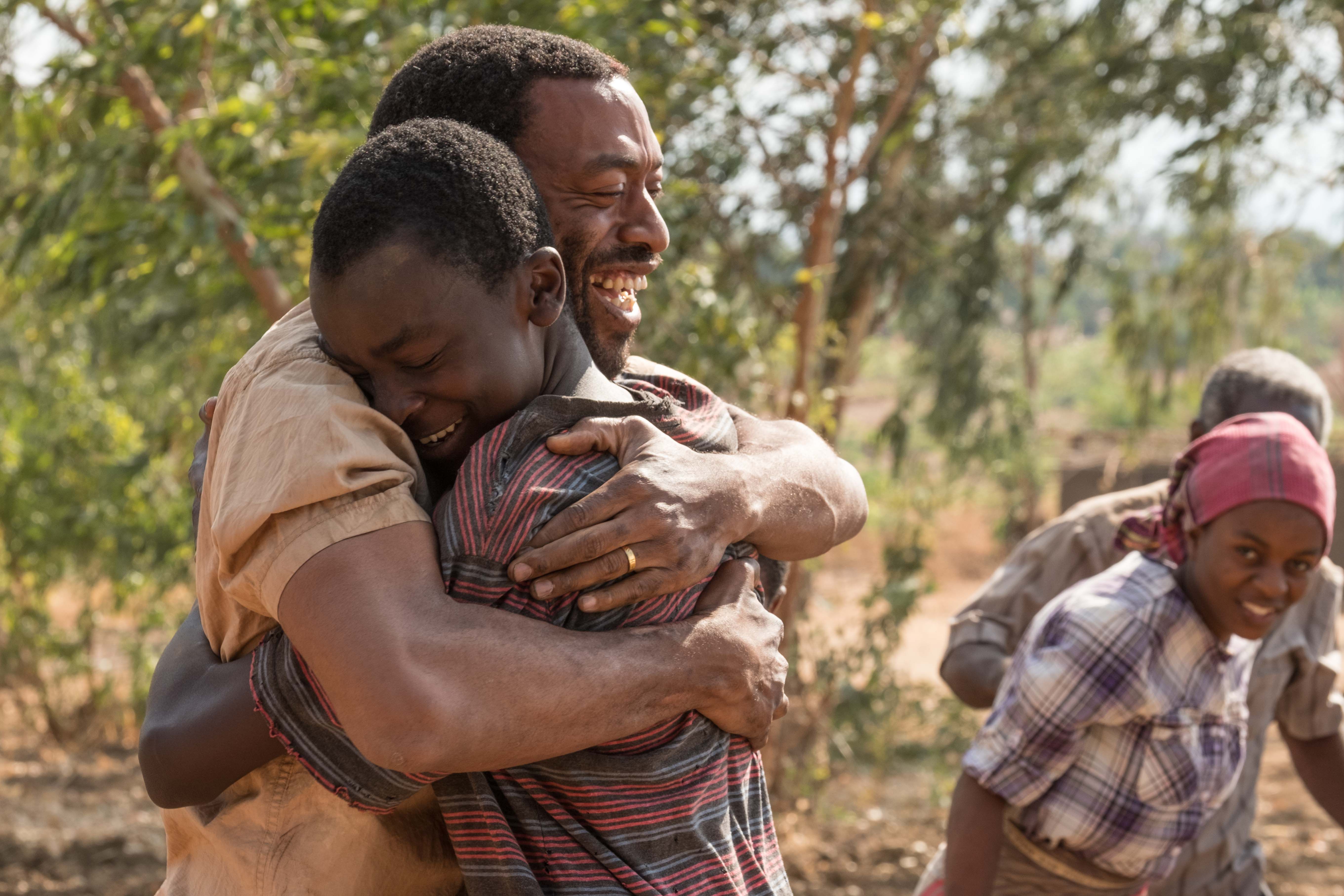 Run Time: 1 hr 53 min | Genre: Drama | Director: Chiwetel Ejiofor
Cast: Chiwetel Ejiofor, Maxwell Simba, Lily Banda, Aïssa Maïga
The title alone tells you where this one is going. Sometimes knowing the ending doesn't spoil the rest of the experience, which is the case here. And knowing its finale softens the blow that this film hits you with again and again as it drifts along from one devastating moment to the next. In his directorial debut, Chiwetel Ejiofor tells a story set and filmed in the impoverished African nation of Malawi. When protagonist William's (Maxwell Simba) village is stricken with a historic drought, suffering follows. His farmer father, played by Ejiofor, resorts to baleful rage birthed from his failure to care for and protect his family. Watching him lose hope as his faith in God wavers, elicits an audience response like Ejiofor can do better than most actors. But it's young William's innovative mind that begins to make a long-lasting, far-reaching change. Among other things, the family-friendly film—though heavy at times—is a father-son story about pride and humility, trust and sacrifice. And it hits you in all the right places. — Brendan Michael
Watch on Netflix
Kodachrome (2017)
Run Time: 1 hr 45 min | Genre: Comedy-Drama | Director: Mark Raso
Cast: Ed Harris, Jason Sudeikis, Elizabeth Olsen
A predictable, yet still effective road drama, Kodachrome features Ben, a dying photographer played by Ed Harris, intent on getting to Kansas to develop one final role of film at Kodak's last Kodachrome lab, which is set to close forever in just a few days. Joining Ben on the journey, or rather, driving him, is his son Matt, played by Jason Sudeikis. Ben's reaching out for assistance on this odyssey has come as a surprise to Matt, who is—at first—vehemently opposed to doing his father any favors. The two have had a rocky relationship for many years and Matt is content to let him pass away without even a goodbye. But what follows is a slowly developing bonding experience for the two, who are joined by Ben's nurse Zoey, played by Elizabeth Olsen. The trio's mission goes exactly where you think it will, relationally, emotionally, and geographically. This one doesn't exactly reinvent the wheel, but it doesn't need to in order to connect with the audience. And anyone who's ever had a strained relationship with a parent will be moved by the film's bittersweet conclusion. — Brendan Michael
Watch on Netflix