Mood lighting? Check. Love Songs? Check. Here are the best romances on Prime Video.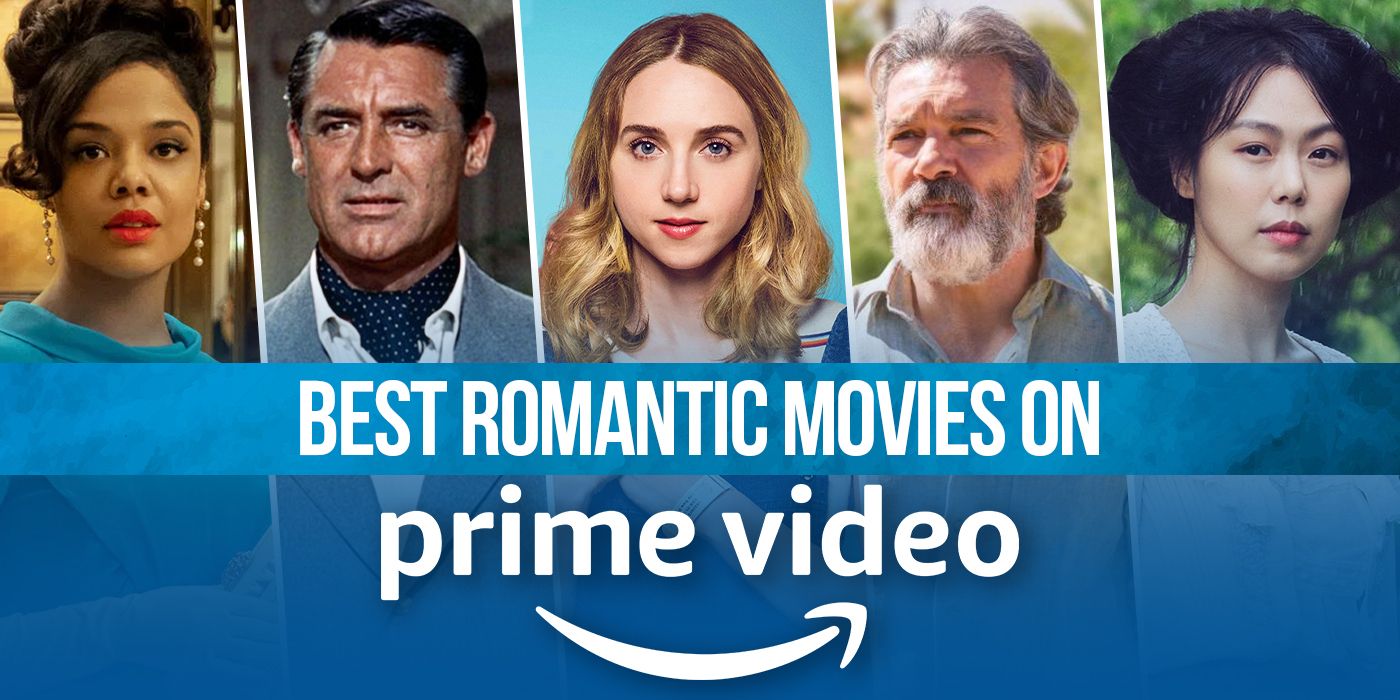 We all need a little love in our lives, and sometimes there's no better place to get a dose of those feel-good romance vibes than a favorite movie. If you're looking for romantic movies you can watch right now, we've put together a list of the best romance films streaming on Prime Video right now, from classics to rom-coms to dramatic love stories and sexy thrillers.
Check out the list below, and if you didn't find what you're looking for here, check out our full list of the Best Movies on Prime Video or, if you've got Netflix and you're still in the mood for love, check out our list of the Best Romantic Movies on Netflix.
Editor's note: This article was last updated July 2023 to include Crazy Rich Asians.
RELATED: The Best Movies on Prime Video
I Want You Back (2022)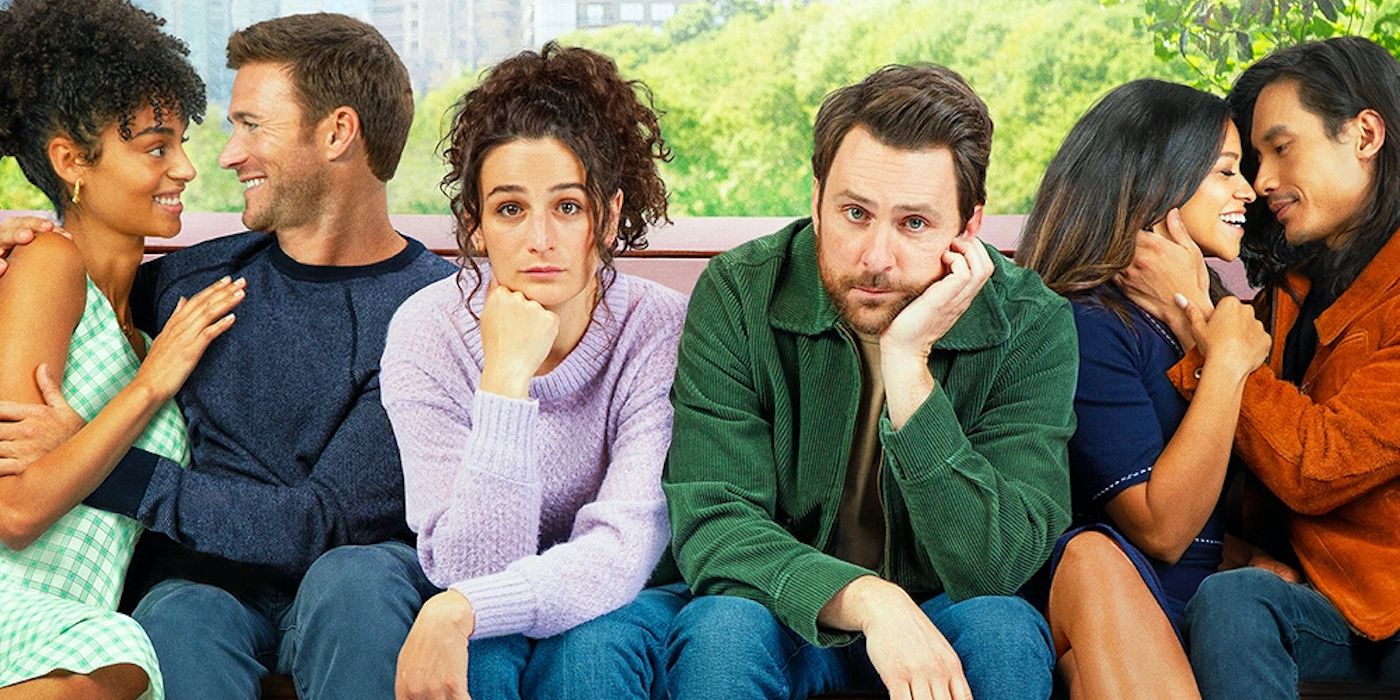 Run Time: 1 hr 51 min | Director: Jason Orley
Cast: Charlie Day, Jenny Slate, Scott Eastwood, Gina Rodriguez, Manny Jacinto
Breakups are hard, but moving on from them is harder. Unwilling to move on after their mutual dumping, Peter (Charlie Day) and Emma (Jenny Slate) decide to come together to help each other get their respective exes back. The plan: Emma is going to seduce Peter's ex Anne's (Gina Rodriguez) new boyfriend, Logan (Manny Jacinto), while Peter is going to friend-seduce Emma's ex Noah (Scott Eastwood) to break him up with his new girlfriend Ginny (Clark Backo). Of course, in the process of coming up for and planning this plan, Emma and Peter get to know each other and unwittingly develop feelings for each other. Hijinks and shenanigans ensue as the two try and execute their plan, but, without spoilers, it's safe to say that in the end, everyone ends up exactly where they are best suited. — Therese Lacson
Watch on Prime Video
Crazy Rich Asians (2018)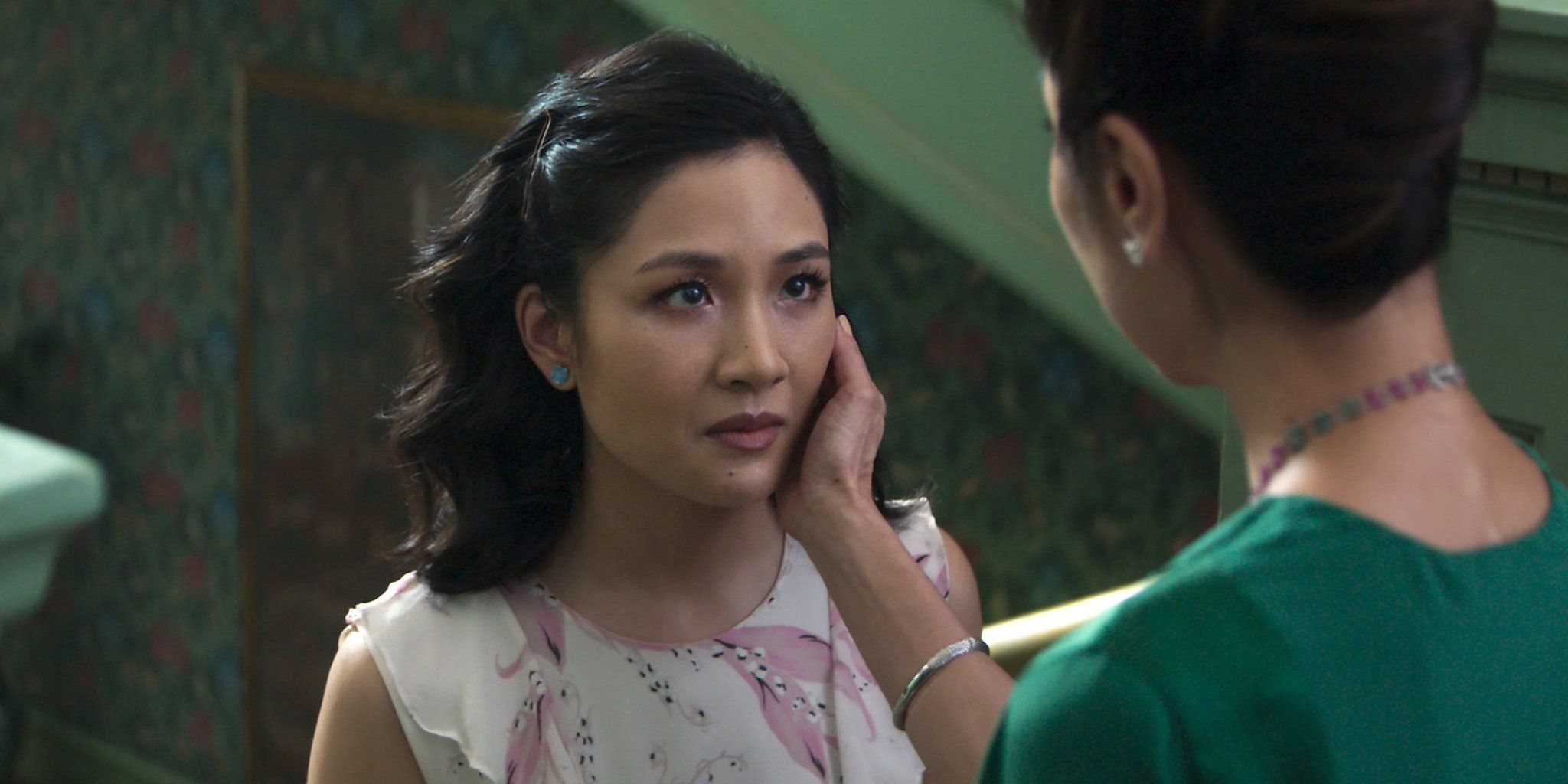 Run Time: ​​2 hr | Director: Jon M. Chu
Cast: Constance Wu, Henry Golding, Michelle Yeoh, Gemma Chan
Crazy Rich Asians, based on the Kevin Kwan novel of the same name, is a fantastic romantic comedy that also marks a milestone in representation for the Asian community. The film follows Rachel Chu (Constance Wu) and Nick Young (Henry Golding) as they take their relationship to the next level by introducing Rachel to Nick's ridiculously rich family, where she has to prove herself to his judgemental mother. Wu and Golding play an adorable couple in this story about having to choose between your family and the person you love — and the two of them make you want to root for love every time. – Tauri Miller
Watch on Prime Video
Secretary (2002)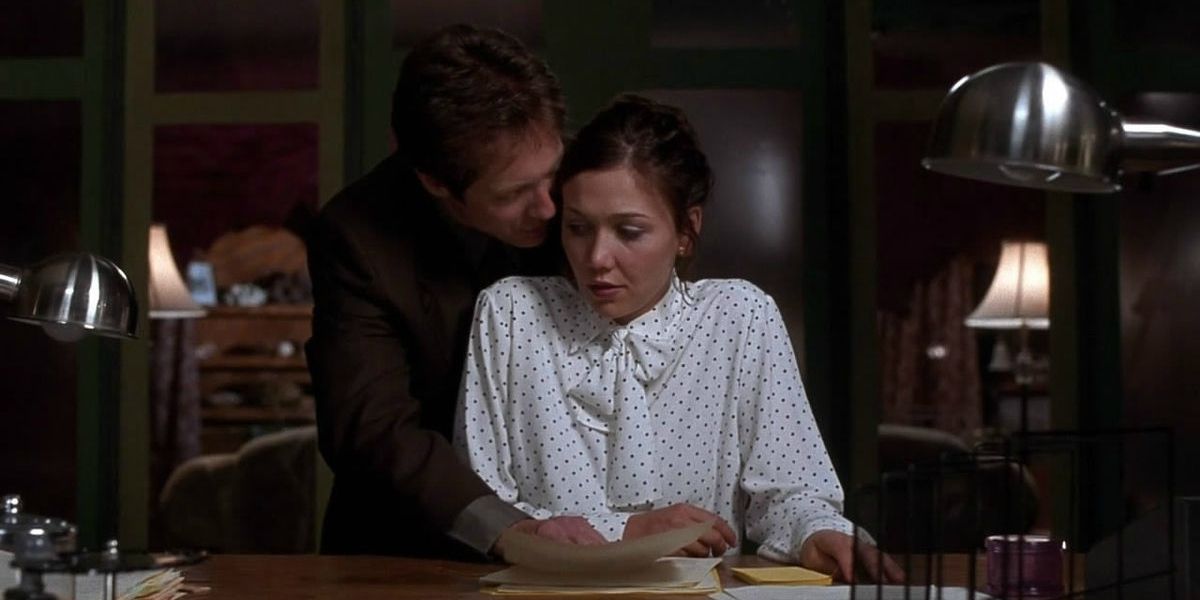 Run Time: 1 hr 52 min | Director: Steven Shainberg
Cast: James Spader, Maggie Gyllenhaal, Jeremy Davies, Patrick Bauchau
Secretary is a sultry romance that will dominate your heart, making you submit to its charm and sexy seduction scenes. The film stars James Spader (Boston Legal) as a domineering and demanding lawyer who hires Maggie Gyllenhaal (The Dark Knight) as his secretary before they engage in an affair in which they explore each other's limits through BDSM-style play. Though this comedy plays up sadomasochism for laughs, the text of the film doesn't look down on the practice and, in fact, embraces it, allowing the two lovers to find themselves in their desires. It's an off-beat romance that strays from the classic beats of the usual romcom and paves its own path to an original story that would later be mirrored in the Fifty Shades of Grey series.
Watch on Prime Video
Mamma Mia (2008)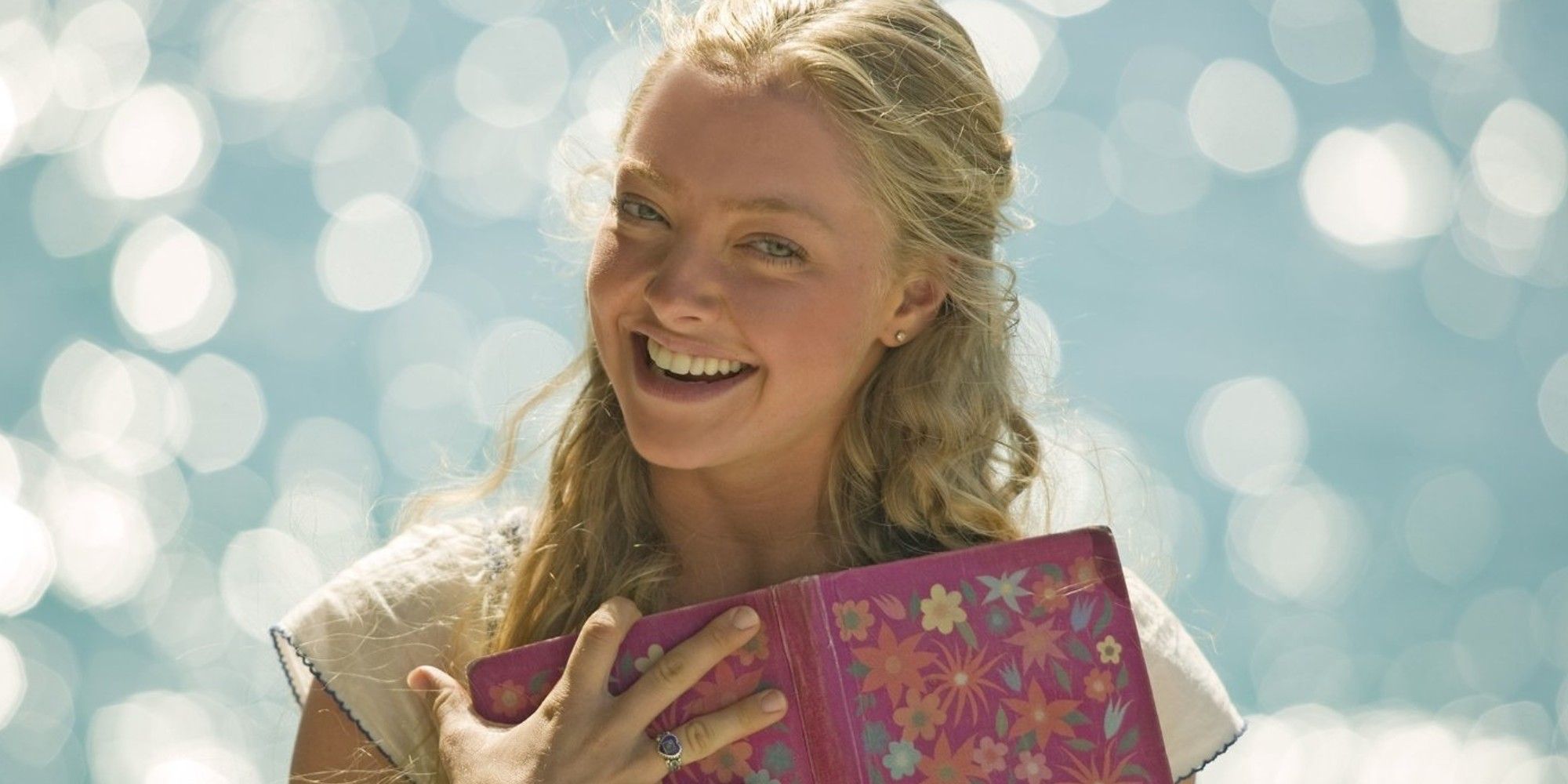 Run Time: 1 hr 48 min | Director: Phyllida Lloyd
Cast: Meryl Streep, Pierce Brosnan, Amanda Seyfried
Based on the jukebox musical written by British playwright Catherine Johnson and the music of the Swedish pop group ABBA, Mamma Mia is the story of a young bride (Amanda Seyfried) who invites three men to her destination wedding with hopes of figuring out which of them could be her father. The film is a whacky good time with great musical sequences, and every single one of the huge cast of stars gives their all to keep each scene light and full of momentum. Meryl Streep (The Devil Wears Prada) as the mother of the bride who slept with these three men played by Pierce Brosnan (The Misfits), Colin Firth (The King's Speech), and Stellan Skarsgård (Andor) gives a standout performance, bouncing between lushy wreck and devoted mother.
Watch on Prime Video
Bros (2022)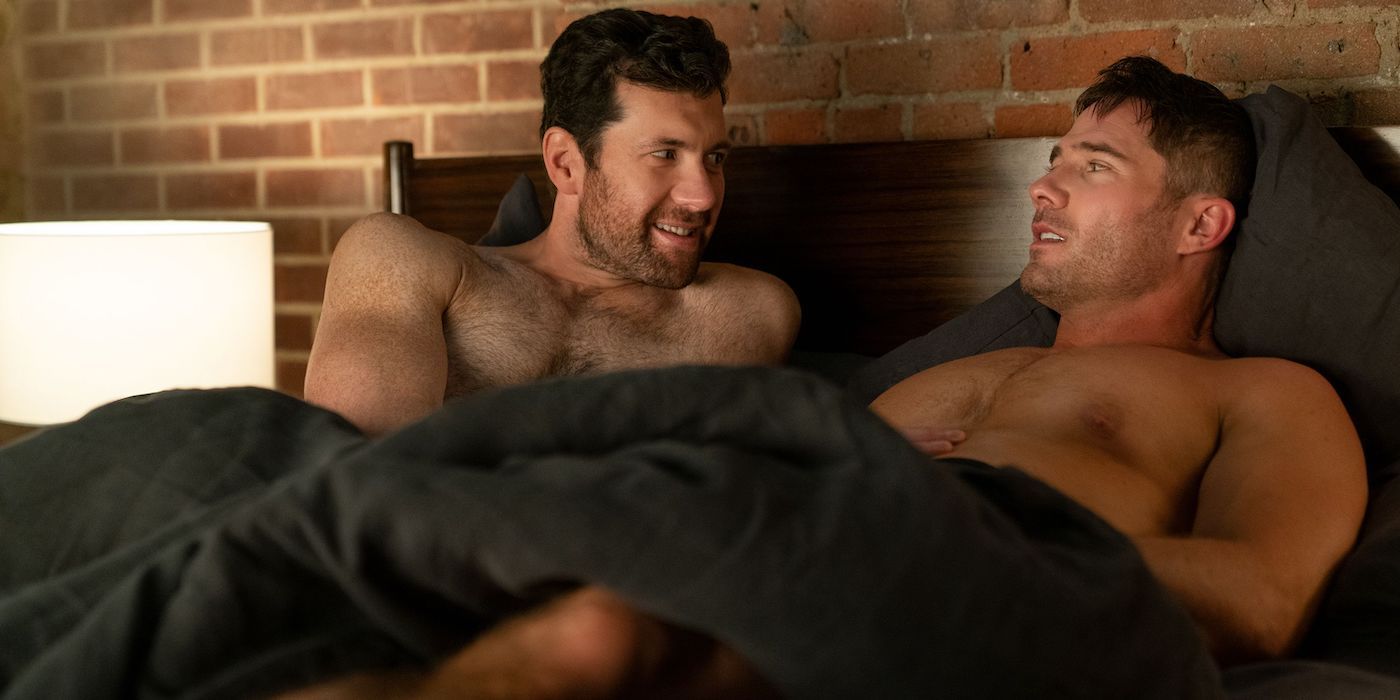 Run Time: 1 hr 55 min | Director: Nicholas Stoller
Cast: Billy Eichner, Luke Macfarlane, Guy Branum, Miss Lawrence
Billy Eichner stars in Bros, which he co-wrote with director Nicholas Stoller. Bros is an unapologetically gay romantic comedy about a talkative, neurotic podcaster (Eichner) with commitment issues who falls in love with an undeniably gorgeous yet equally detached lawyer who also likes to play the field, portrayed perfectly by Luke Macfarlane (Killjoys). Along with revealing the nightmarish realities of the modern online dating experience, Bros doesn't shy away from standing tall on a soapbox throughout the film. Featuring an almost entirely queer cast, including Guy Branum, Dot-Marie Jones, and Guillermo Diaz (Scandal), Bros excels at providing consistent laughs, a recognizable plot, and a heartwarming romance. – Yael Tygiel
Watch on Prime Video
Cinderella (2021)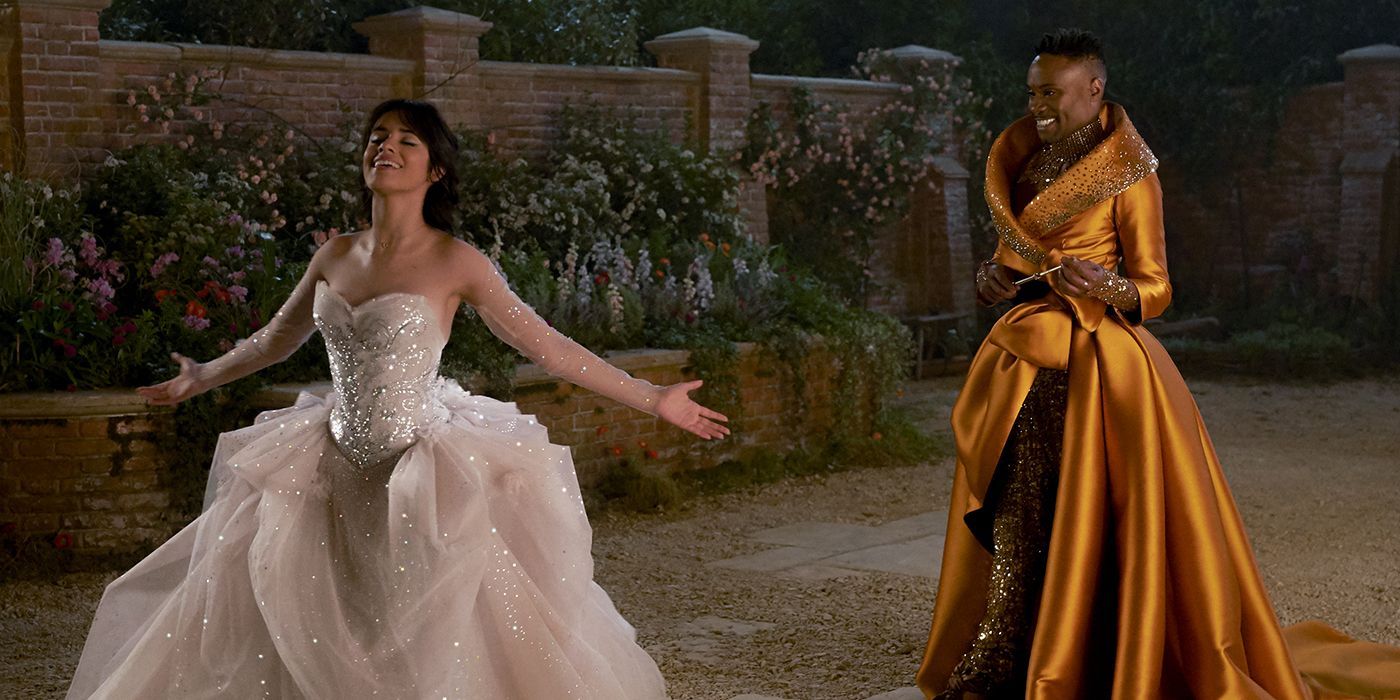 Run Time: 1 hr 53 min | Director: Kay Cannon
Cast: Camila Cabello, Idina Menzel, Minnie Driver, Nicholas Galitzine, Billy Porter, Pierce Brosnan
Cinderella is a glamorous musical adaptation of the beloved classic tale written and directed by Kay Cannon, whose most cherished work — Blockers and the Pitch Perfect franchise — emphasizes her biting wit and charmingly raunchy humor. Starring singer Camila Cabello in her acting debut, the movie has a bit of a lackluster plot but ultimately excels by featuring some of the most incredible musical theater talent of a generation, including Tony Award winners Idina Menzel (Disenchanted) and Billy Porter. Glitzy and gorgeous, Cinderella shines as a vividly beautiful spectacle of excitement weaving through catchy musical numbers. – Yael Tygiel
Watch on Prime Video
About Fate (2022)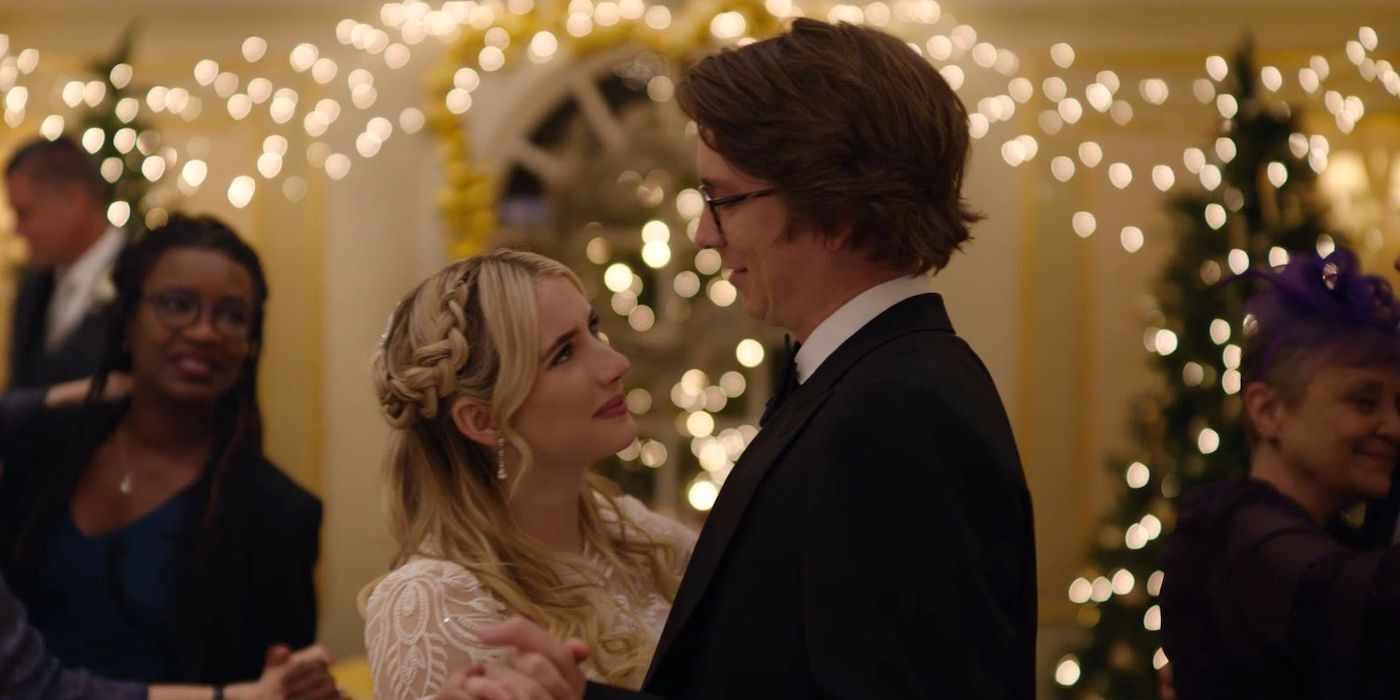 Run Time: 1 hr 40 min | Director: Marius Vaysberg
Cast: Emma Roberts, Thomas Mann, Madelaine Petsch, Lewis Tan, Britt Robertson
Inspired by the cult classic Russian play, director Marius Vaysberg adapts About Fate for a modern American audience, enhancing the screen with an undeniably gorgeous cast. Starring Emma Roberts, Thomas Mann, Madelaine Petsch (Riverdale), Lewis Tan (Shadow and Bone), and Britt Robertson (The Rookie: Feds), About Fate focuses on the unexpected chaos of blossoming love between two people who find each other only to have every obstacle thrust upon their journey back to each other. With a message about the importance of love, About Fate is a charmingly quaint romantic comedy. – Yael Tygiel
Watch on Prime Video
Somebody I Used to Know (2023)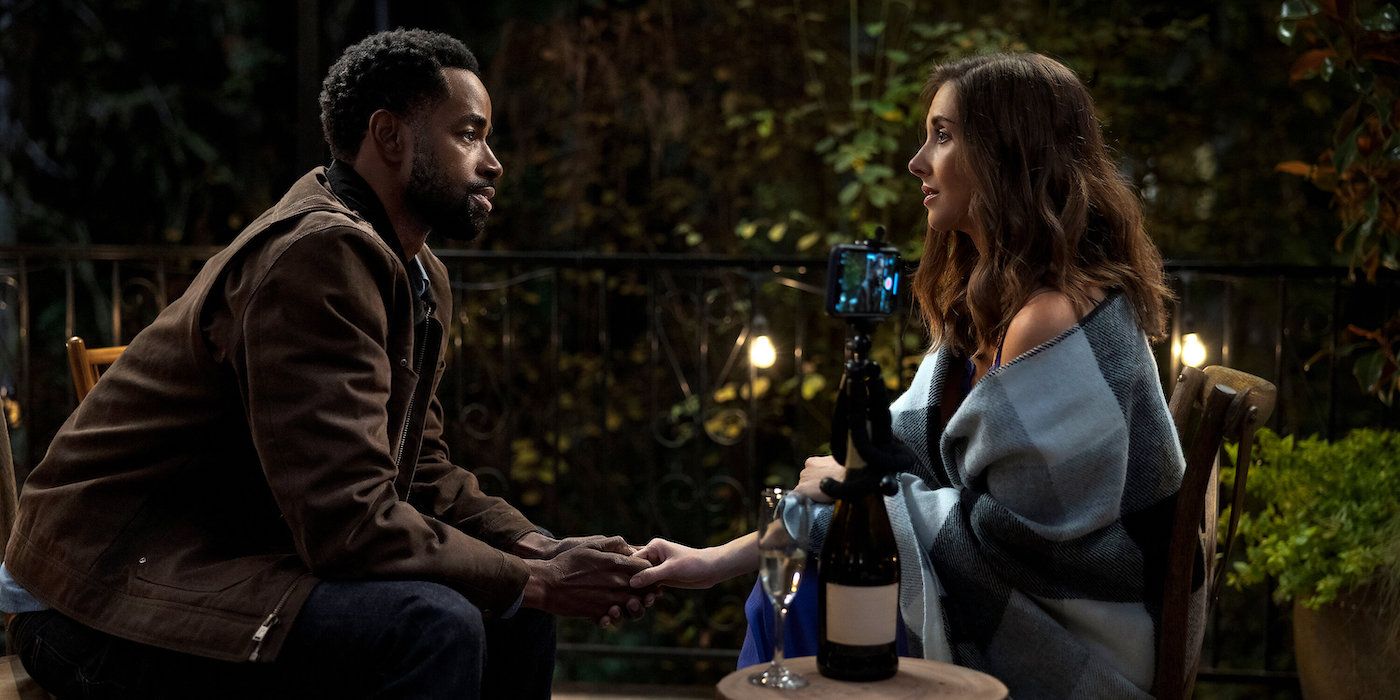 Run Time: 1 hr 46 min | Director: Dave Franco
Cast: Alison Brie, Jay Ellis, Kiersey Clemons
Directed by Dave Franco (The Disaster Artist) and co-written with his wife Alison Brie (GLOW), Somebody I Used to Know is a beautiful story about lost love and discovering who you are inside and outside of a relationship. Brie not only co-wrote the story but also stars as the main character, Ally, who reconnects with her old hometown ex-boyfriend Shaun (Jay Ellis) the week of his wedding. The fiancé, played by Kiersey Clemons, connects with Ally in a way that makes them both reflect on their relationships with the man they share feelings for. Ellis and Brie have so much chemistry on screen that it makes the audience root for them to be together, but you also understand the draw towards Clemmons. The film captures a nuanced perspective on the "hometown ex" trope that is rarely seen in the modern rom-com and is bolstered by spectacular understated performances. – Tauri Miller
Watch on Prime Video
Shotgun Wedding (2023)
Run Time: 1 hr 41 min | Director: Jason Moore
Cast: Jennifer Lopez, Josh Duhamel, Lenny Kravitz, Jennifer Coolidge
If you like a bit of action with your cocktail of romance and comedy, Shotgun Wedding is the film for you. A destination wedding quickly goes sour when pirates take the guests hostage, leaving Darcy (Jennifer Lopez) and Tom (Josh Duhamel) to plan their escape and rescue their friends and family. Lopez and Duhamel lead this romp along with a host of character actors, including Jennifer Coolidge (The White Lotus), Cheech Marin (Up in Smoke), and D'Arcy Carden (The Good Place), that keep the comedy fresh and lively. Despite this being Jason Moore's (Pitch Perfect) first foray into action-driven storytelling, he manages to deliver a film full of grit and playfulness. – Tauri Miller
Watch on Prime Video
Something from Tiffany's (2022)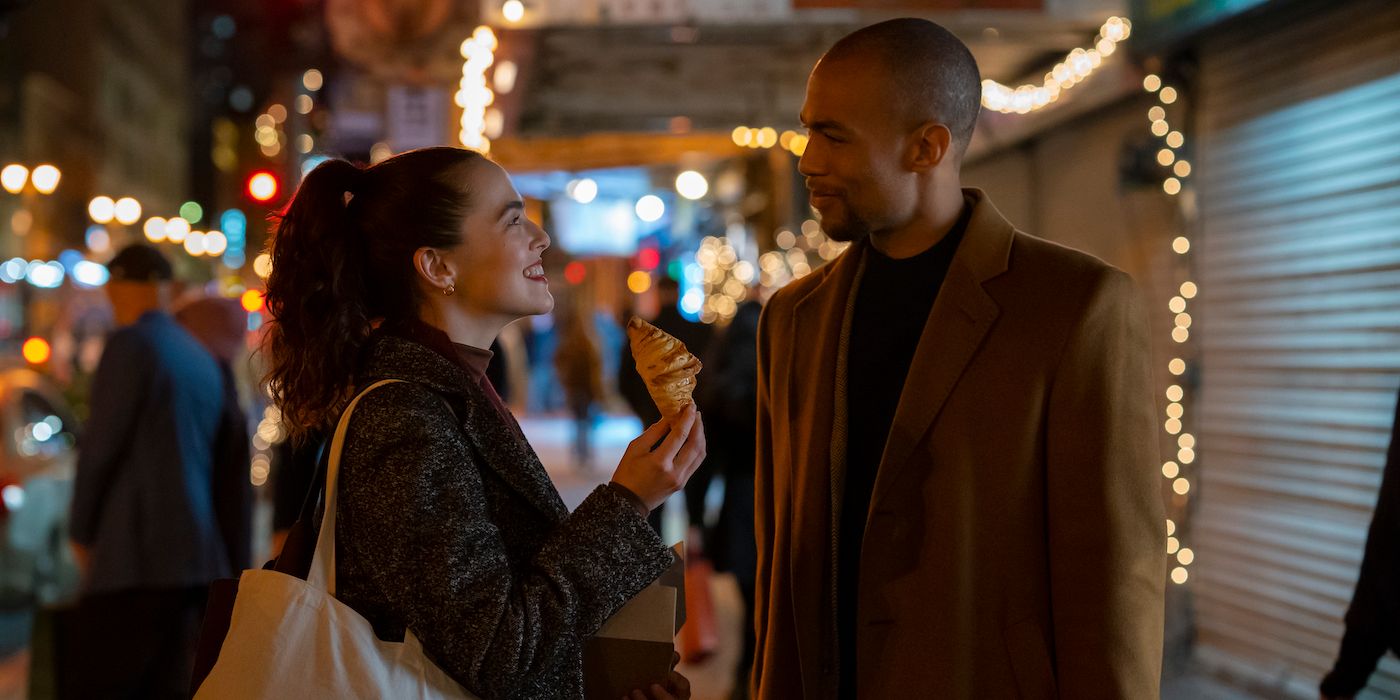 Run Time: 1 hr 27 min | Director: Daryl Wein
Cast: Zoey Deutch, Kendrick Sampson, Ray Nicholson, Shay Mitchell
Zoey Deutch (Zombieland: Double Tap) stars in Something from Tiffany's, an adorably romantic movie by award-winning director Daryl Wein. Based on the book by Melissa Hill and with a script written by Tamara Chestna, Something from Tiffany's is a formulaic yet charming romp about a woman (Deutch) who receives an accidental engagement ring from her boyfriend (Ray Nicholson) and a man (Kendrick Sampson) intending to propose but discovers his ring has already inadvertently been given to someone else. The true highlight of Something from Tiffany's is the top-tier cast, which also includes Shay Mitchell, and the clearly delightful chemistry they all exude. – Yael Tygiel
Watch on Prime Video
My Policeman (2022)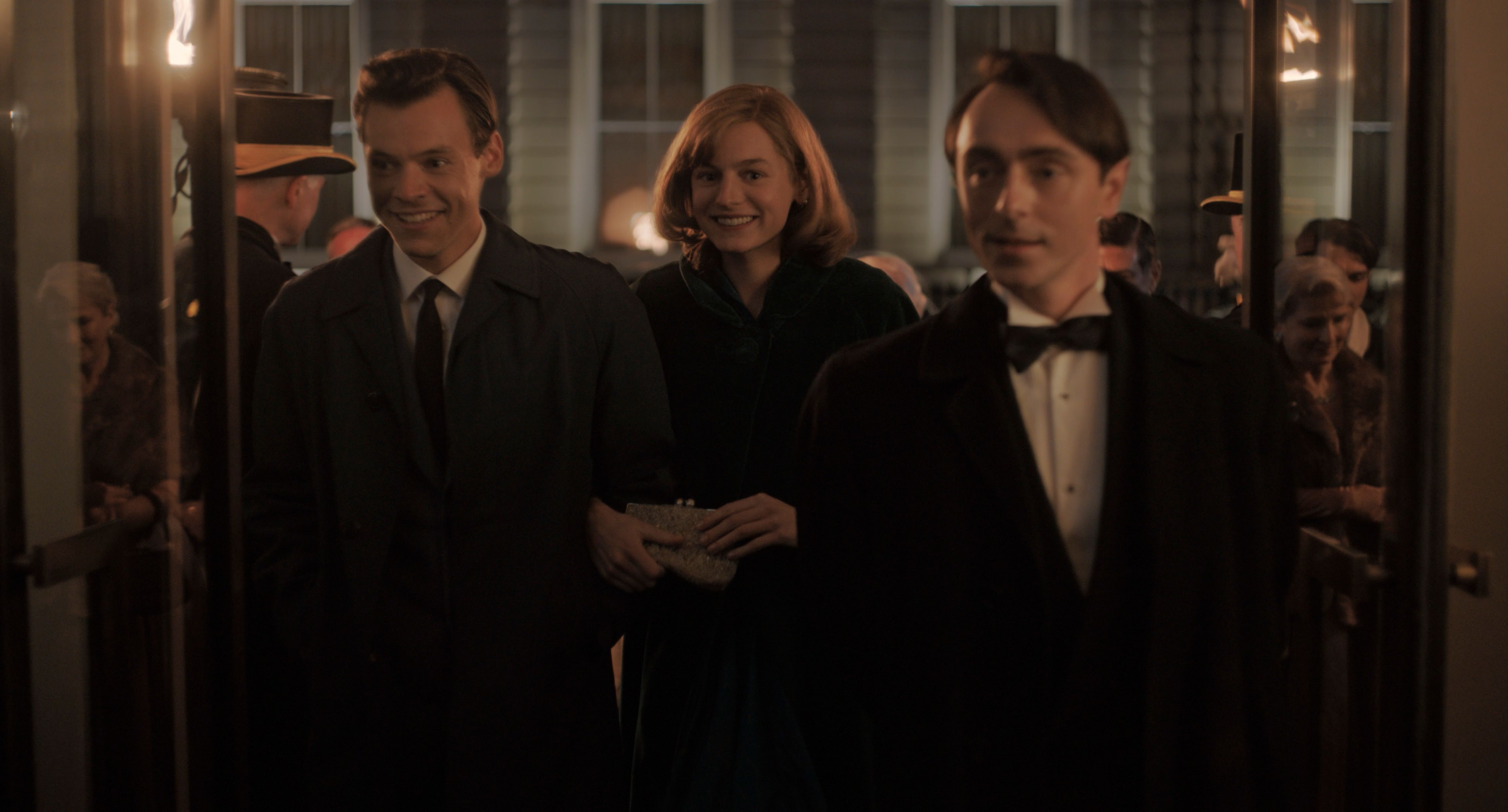 Run Time: 1 hr 53 min | Director: Michael Grandage
Cast: Harry Styles, Emma Corrin, Gina McKee, Linus Roache
My Policeman explores an intense and devastating love triangle between a policeman named Tom (Harry Styles), schoolteacher Marion (Emma Corrin), and museum curator Patrick (David Dawson). Taking place in 1950s Britain, things are even more complicated due to the attraction between Tom and Patrick and the fact that homosexuality is illegal. My Policeman is simply heartbreaking, telling a story of forbidden love and lamenting lost time, diving into what happens when you're not allowed to be yourself. Make sure to grab some tissues before watching this one. – Taylor Gates
Watch on Prime Video
The Lost City (2022)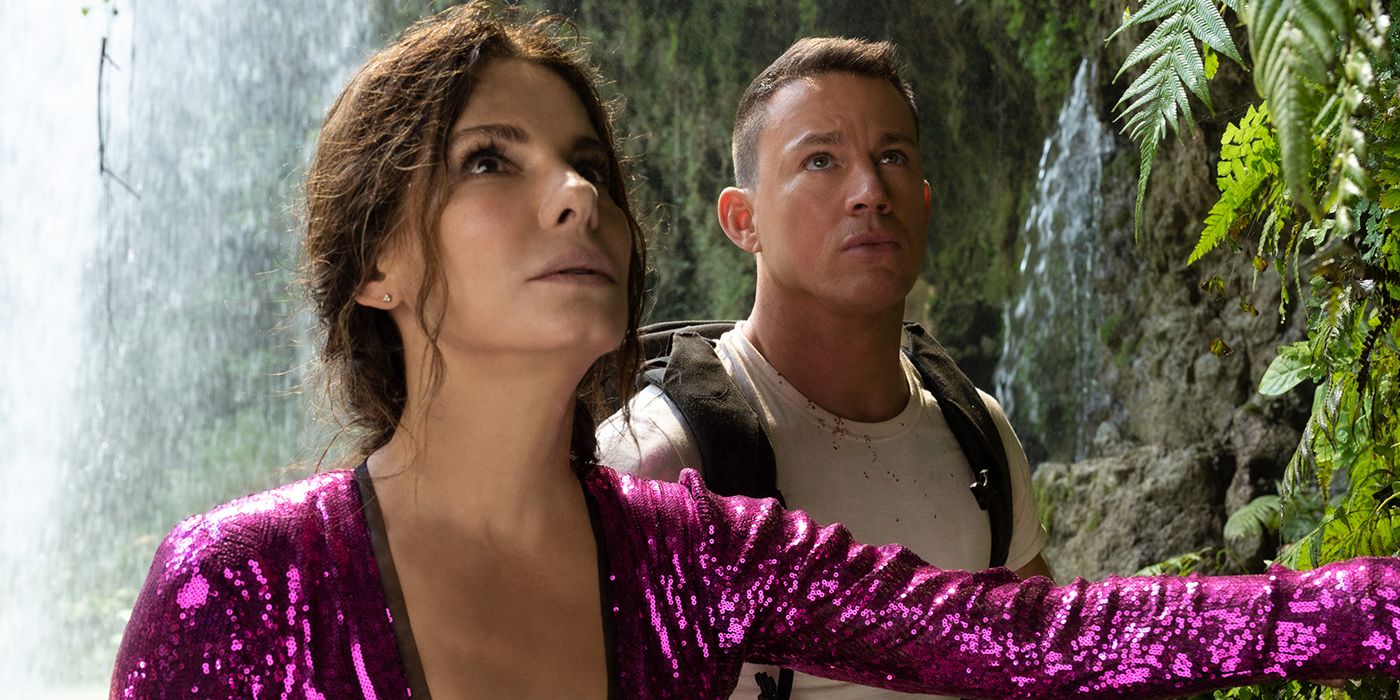 Run Time: 1 hr 52 min | Director: Adam Nee
Cast: Sandra Bullock Channing Tatum, Daniel Radcliffe, Da'Vine Joy Randolph
Sandra Bullock (Bullet Train) and Channing Tatum (Kingsman: The Golden Circle) are absolutely irresistible in the action romantic comedy The Lost City. Bullock plays Loretta Sage, a grieving romance novelist, while Tatum is Alan, her book's cover model with dreams of becoming more. When Loretta is kidnapped during her book tour, it's up to Alan to save her, resulting in boisterous jungle hijinks and adventure. Daniel Radcliffe (Weird: The Al Yankovic Story) radiates glee at playing a sinister role as their abductor, while Brad Pitt's short cameo is delightful. Stacking star power atop an enjoyable plot, director Adam Nee, who co-wrote the screenplay with Oren Uziel and Dana Fox, knows how to best utilize his actors. – Yael Tygiel
Watch on Prime Video
Love Accidentally (2022)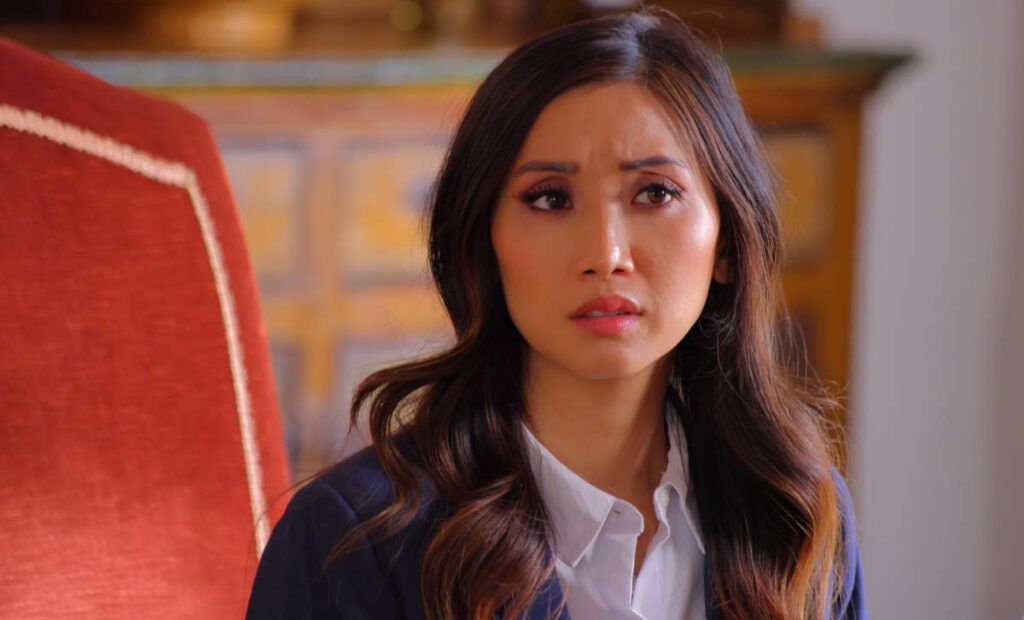 Run Time: 1 hr 25 min | Director: Peter Sullivan
Cast: Brenda Song, Aaron O'Connell, Denise Richards
Overflowing with traditional romantic comedy tropes, Love Accidentally is an adorably modern love story starring Brenda Song (Dollface) and Aaron O'Connell (The Haves and the Have Nots). Written by Robert Dean Klein, who is better known for writing dark and suspenseful TV movies, Love Accidentally is charmingly light and playful. Reuniting Song with Director Peter Sullivan (Secret Obsession), Love Accidentally proves that a solid team can create a solid movie. Love Accidentally is a cute and fun movie to watch on an autumn evening with a glass, or bottle, of wine. – Yael Tygiel
Watch on Prime Video
Anything's Possible (2022)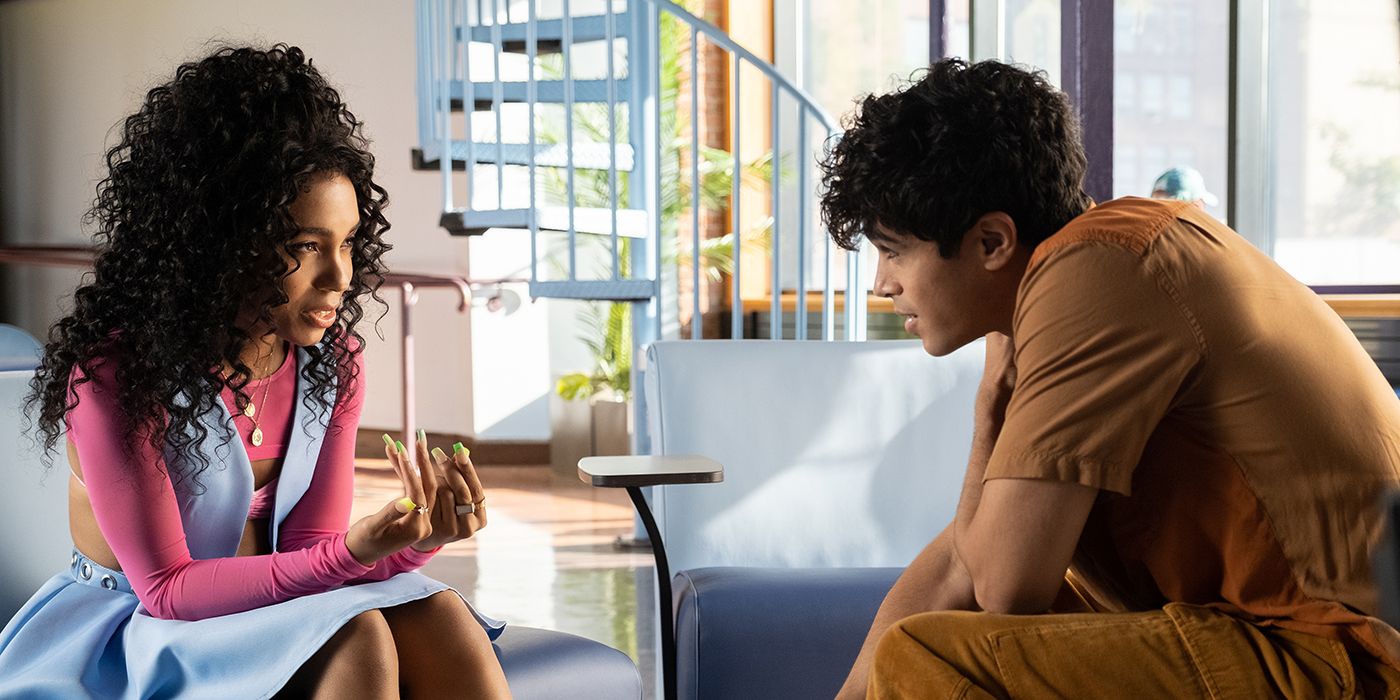 Run Time: 1 hr 36 min | Director: Billy Porter
Cast: Eva Reign, Abubakr Ali, Courtnee Carter
In Billy Porter's (Pose) directorial debut, Anything's Possible is a beautiful story about two teenagers who fall in love. Starring Eva Reign in her feature debut as the young Kelsa, a confident high school senior with a talent for art who is transitioning while also falling in love for the first time with Khal, played by Abubakr Ali (Katy Keene). As their relationship blooms and the drama ensues, Anything's Possible focuses on the universal issues of any new, young relationship, while writer Ximena García Lecuona's script allows this journey to unfold and challenge outdated expectations. –Yael Tygiel
Watch on Prime Video
The High Note (2020)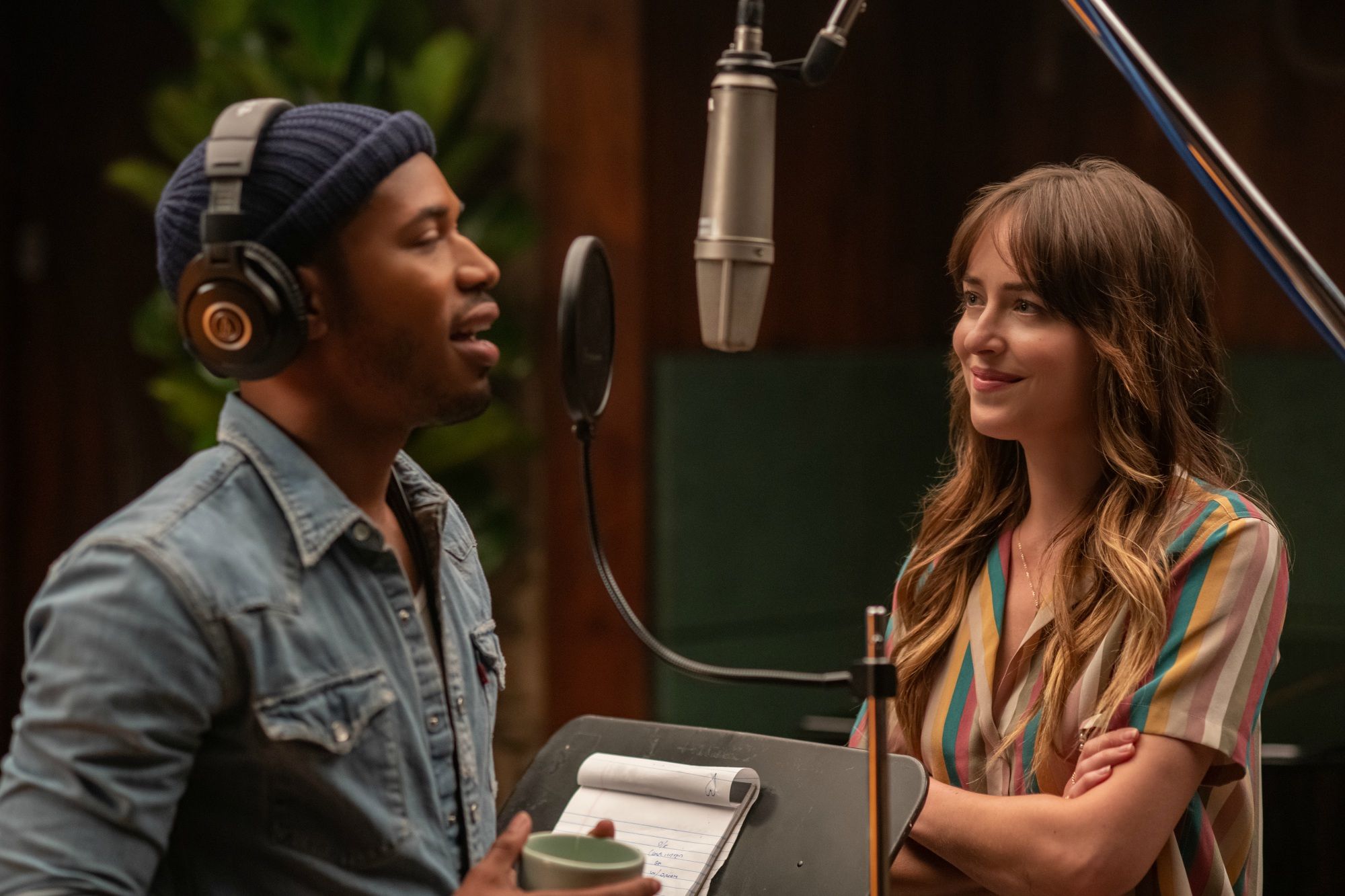 Run Time: 1 hr 53 min | Director: Nisha Ganatra
Cast: Dakota Johnson, Tracee Ellis Ross, Kelvin Harrison Jr.
The High Note is an excellent dramedy that centers around Maggie Sherwoode (Dakota Johnson), a long-time personal assistant to R&B singer Grace Davis (Tracee Ellis Ross), who's still successful despite not having released new music in over a decade. Though Grace's manager encourages her to do a Vegas residency and stop making new music, Maggie – who's striving to be a music producer – tries to convince her to keep creating. There is also a swoon-worthy romance between Maggie and a cocky but incredible singer named David (Kelvin Harrison Jr.). In addition to being a compelling rom-com, the film also offers a refreshing look at women trying to make and keep a name for themselves in a competitive industry. – Taylor Gates
Watch on Prime Video
Sylvie's Love (2020)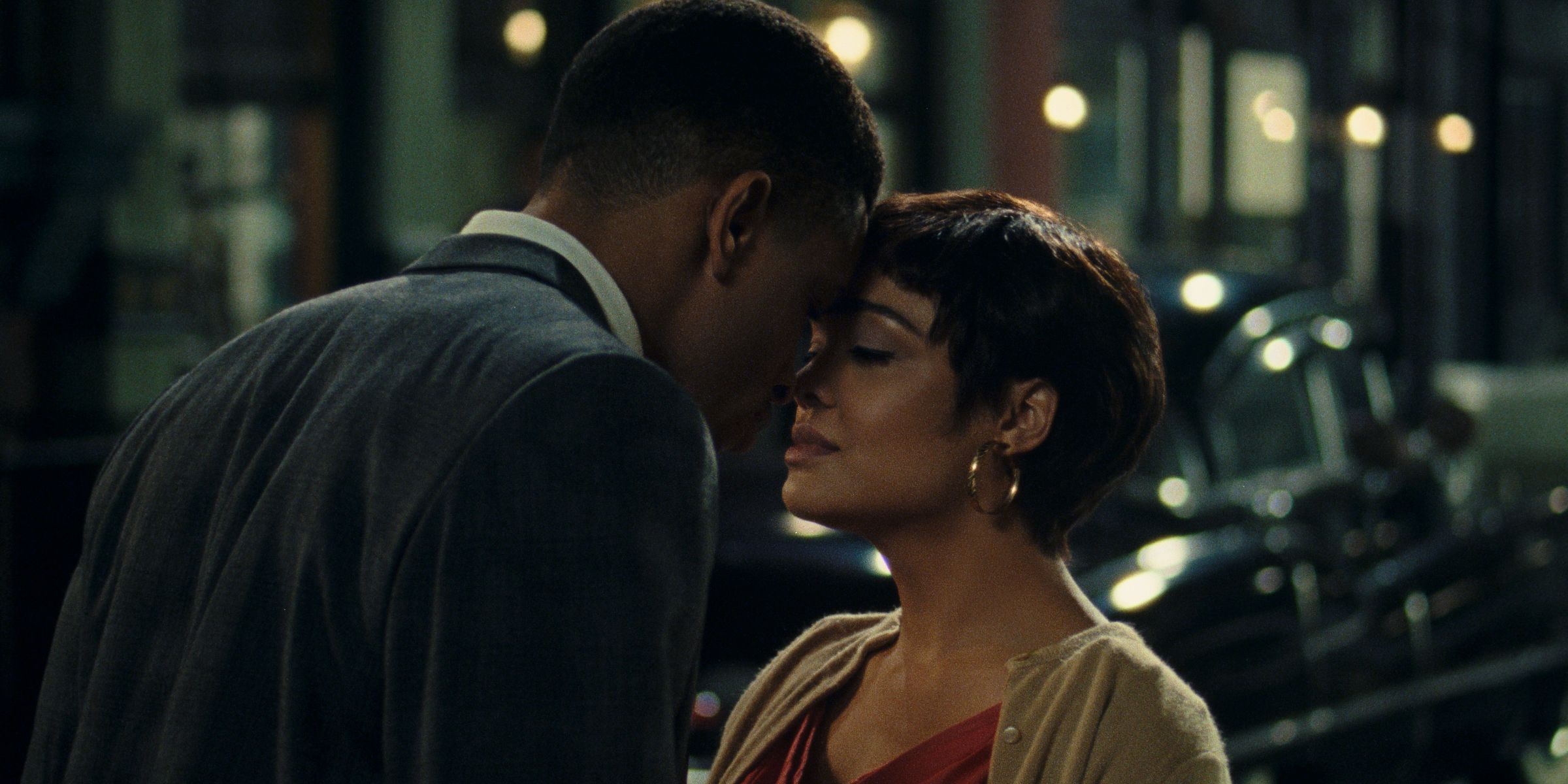 Run Time: 1 hr 54 min | Director: Eugene Ashe
Cast: Tessa Thompson, Nnamdi Asomugha, Ryan Michelle Bathe, Regé-Jean Page
If it's a swooning period piece you're looking for, Sylvie's Love is a guaranteed hit. A lush, lovely slow-burn, Eugene Ashe's romantic drama stars Tessa Thompson and Nnamdi Asomugha as a pair of ambitious creatives, who first spark a connection over their love of jazz in 1957 New York; a connection that ties them together for a passionate, decades-long love affair with intoxicating highs and heartbreaking lows. Cinematographer Declan Quinn frames a rich, sumptuous world for their love to take root, set to a fantastic and appropriately jazzy soundtrack. Sylvie's Love moves a little too slowly at times, but all that time with the characters, and giving them so many moments to let the emotions breathe, also pulls you deeper into their lovely, though fraught, love story.
Watch on Prime Video
His Girl Friday (1940)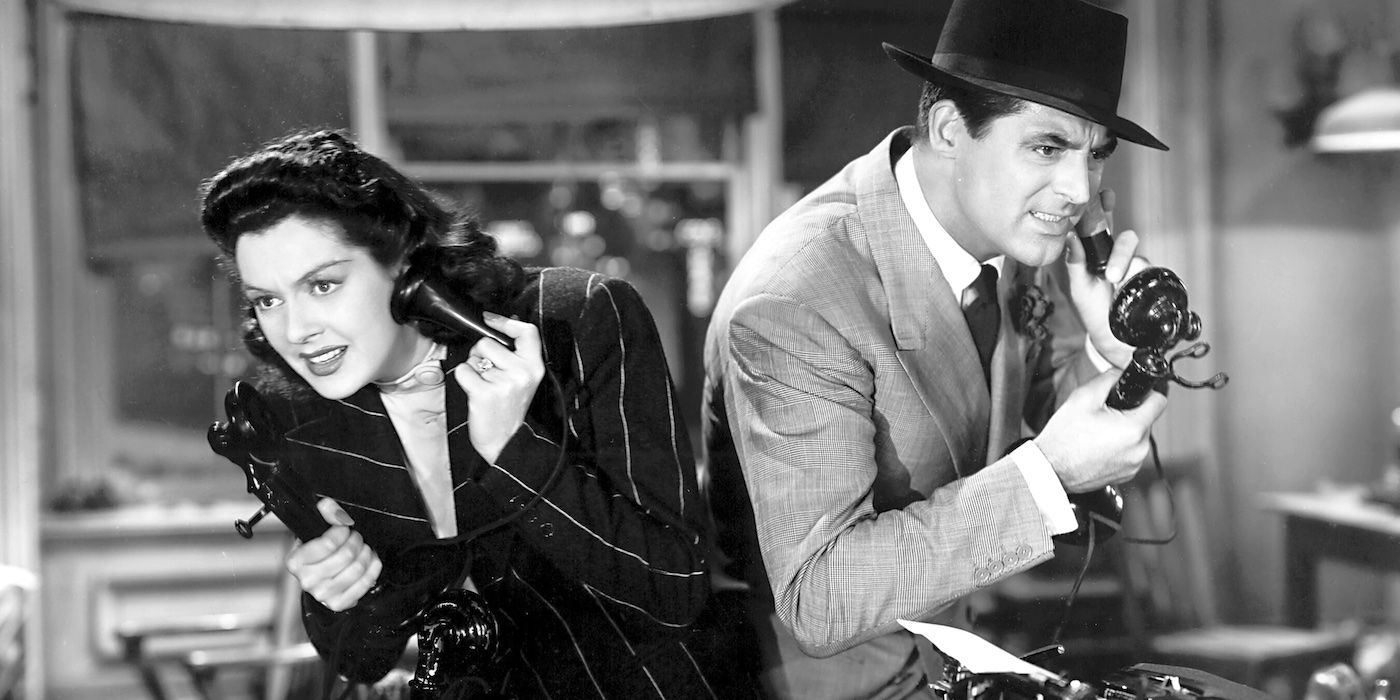 Run Time: 1 hr 32 min | Director: Howard Hawkes
Cast: Cary Grant, Rosalind Russell, Ralph Bellamy, Gene Lockhart, Porter Hall, Cliff Edwards
Arguably the benchmark for screwball comedies, the classic romantic comedy His Girl Friday stars Cary Grant as a veteran newspaper editor who learns his ex-wife and star reporter, Hildy (Rosalind Russell), is engaged to a new man. Intent on winning her back, he convinces Hildy to chase down one last story together and the duo, obviously, rekindle their love amidst the comedic antics and unfolding mystery. It's a cracking comedy classic, still magnetic with the old school movie star charisma of Grant and Russell, and Howard Hawkes' legendary filmmaking command.
Watch on Prime Video
Charade (1963)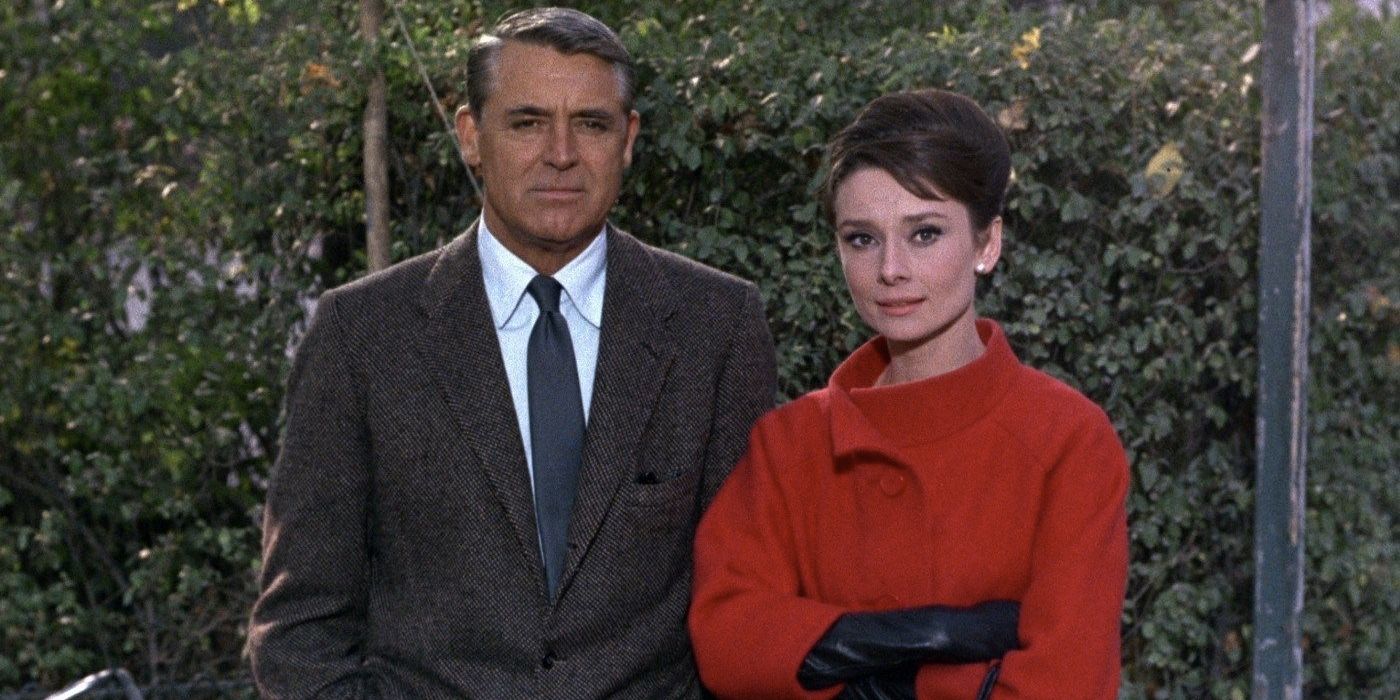 Run Time: 1 hr 55 min | Director: Stanley Donen
Cast: Cary Grant, Audrey Hepburn, Walter Matthau
Part romance, part crime thriller, Charade is one of the essential early entries in a personal favorite genre I like to call "sexy criminals doing sexy crime". The sexy criminals in question are Cary Grant and Audrey Hepburn, delivering a dazzling battle of on-screen charisma in a film that was firmly planted in the last gasps of vibrant Old Hollywood schtick just as "grittier" filmmaking was starting to take hold of cinema. See, there's a whole lot of murdering going on and the Grant/Hepburn duo are making awfully sexy eyes at each other, but with the great Stanley Donen directing, the 1963 caper is firmly rooted in that Golden Age ambiance, interested above all in delivering one heck good time at the movies, breezing through one twisty-turny reveal after the next, Grant and Hepburn beaming at each other the whole way through.
Watch on Prime Video
Life Itself (2014)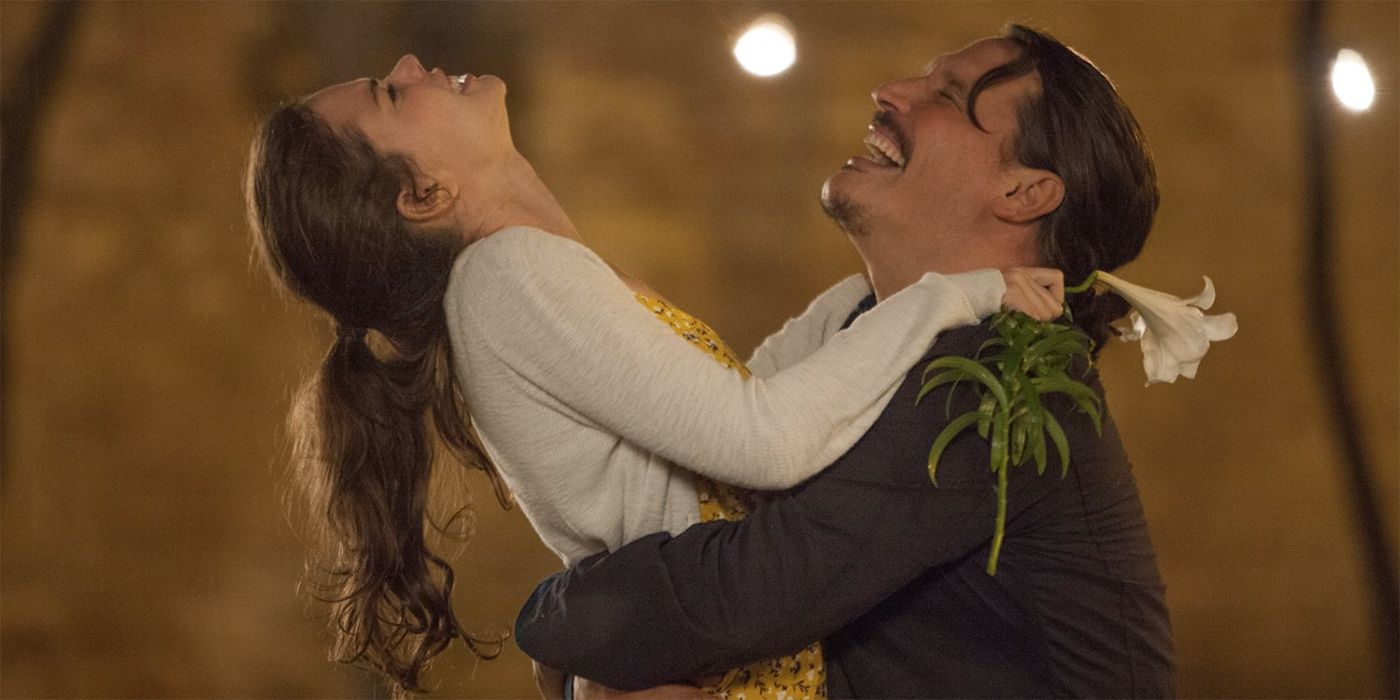 Run Time: 2 hr | Director: Dan Fogelman
Cast: Oscar Isaac, Olivia Wilde, Annette Benning,‌ Mandy Patinkin
I cannot, in all good conscience, tell you that Life Itself is a good romance movie. It is, however, an absolutely baffling, unpredictable, one-of-a-kind cinematic experience that you have to see to believe. Just try to keep up with the emotionally terroristic twists and turns of Life Itself's melodrama. Remember the first episode of This Is Us, and that big "Oh shit" moment of realization at the end? Life Itself is like the weaponized version of that, over and over again, in a completely ridiculous, cuckoo bananas, epic love story with an over-the-top wealth of talent in the ensemble. Proceed with caution, but also, do not miss it.
Watch on Prime Video
Brittany Runs a Marathon (2019)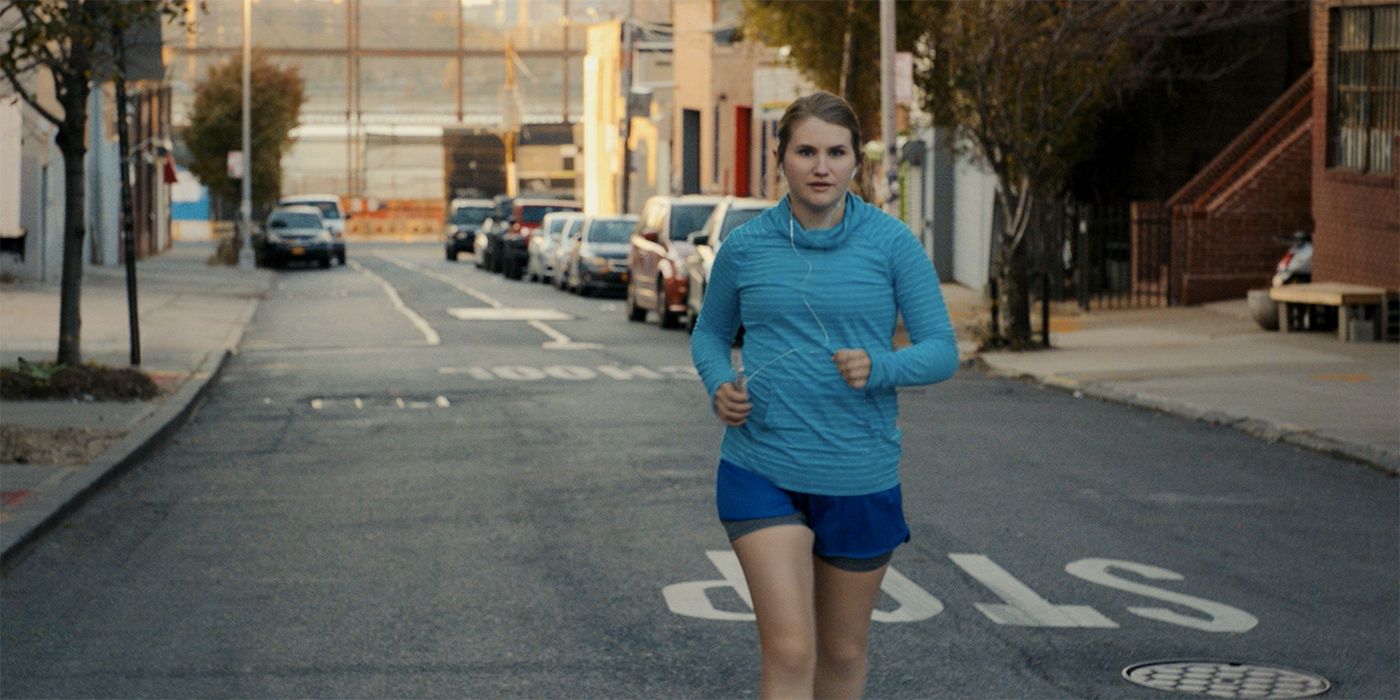 Run Time: 1 hr 43 min | Director: Paul Downs Colaizzo
Cast: Jillian Bell, Michaela Watkins, Utkarsh Abudkar
Brittany Runs a Marathon is not the movie you think it is, in the very best way. The film stars Jillian Bell as an overweight woman who sets out to train for and run the New York marathon as a way to get in shape, which she also believes will change her life for the better. Changes do come, but they're a mix of positive and negative as Bell's character learns the hard way that her issues are related to who she is as a person rather than how she looks on the outside. It's a surprising, sweet, and frequently hilarious comedy with a dash of romance for good measure. But it's also genuinely moving, and Bell gives a star-making performance that deftly navigates both comedic and dramatic territory. Brittany Runs a Marathon isn't just one of the best comedies of 2019, it's also one of the best films of the year full-stop. – Adam Chitwood
Watch on Prime Video