The best television shows for when you need a good escape.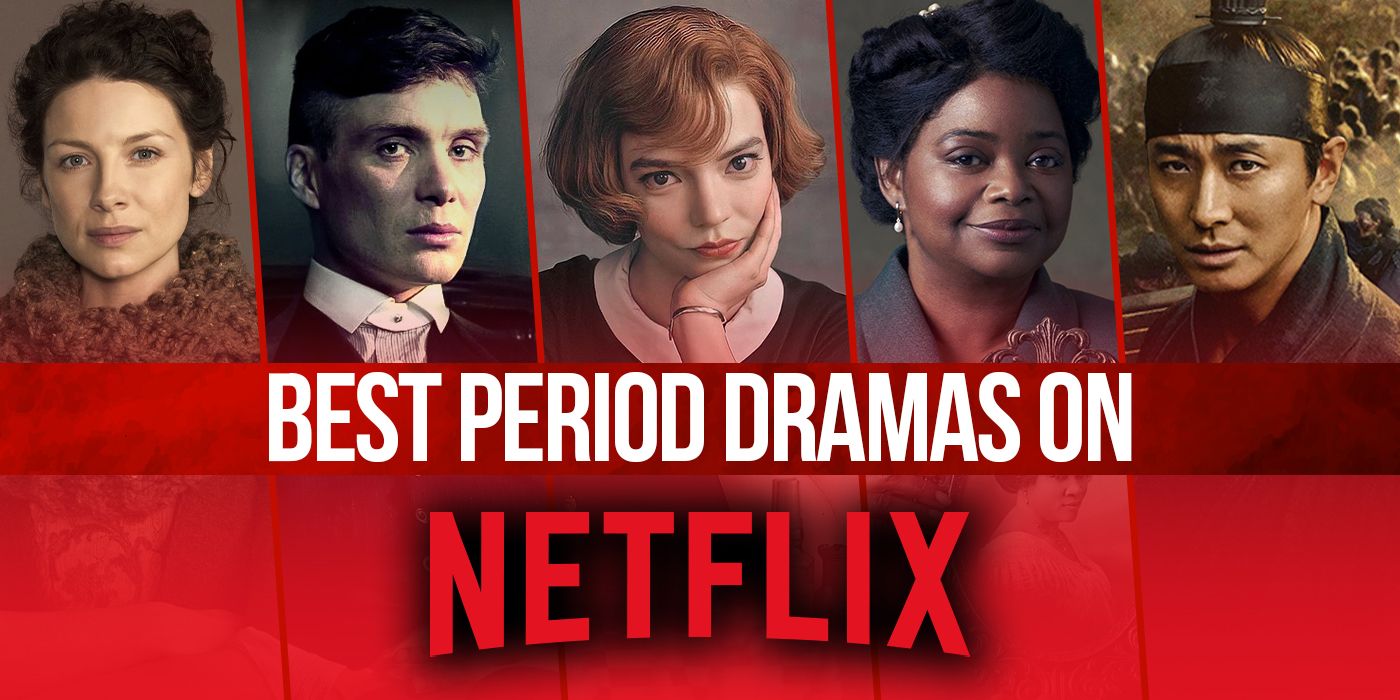 Sometimes you just want to remove yourself from the present and immerse yourself in the past, taking a break from all of your everyday stresses and problems, and historical drama television series are a perfect way to do this. Who doesn't want to live in a castle with lavish dresses and attractive suitors? Or fight in a war that will decide the future of a whole country? No matter the reason why, people simply love period dramas. For fans of this TV genre, streaming platforms are often the best place to find these series, and Netflix in particular has a lot to offer. Here are the best period dramas on Netflix.
For more historical content, check out our list of Best Historical Dramas That Are True to Life or Best Award-Winning Historical Movies, or browse our recommendations for the best shows and movies on Netflix.
Editor's note: This list was updated July 2023 to include Queen Charlotte: A Bridgerton Story.
RELATED: The Best Romance Shows on Netflix Right Now
Vikings: Valhalla (2022-present)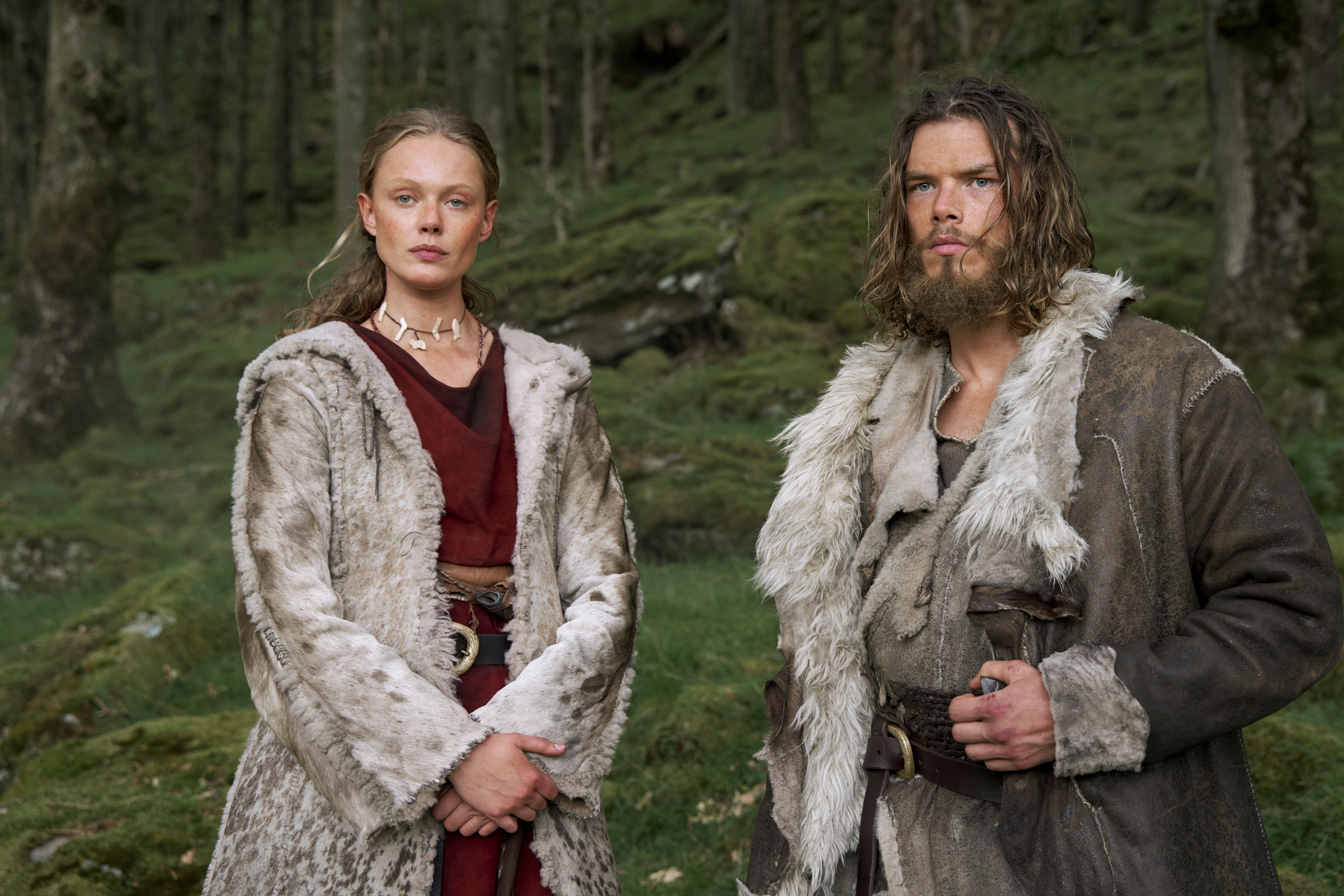 Creator: Jed Stuart
Cast: Morgan O'Sullivan, Michael Hirst, Sheila Hockin, Steve Stark, James Flynn, John Weber, Niels Arden Oplev, Sherry Marsh, Alan Gasmer, Paul Buccieri
When Vikings first premiered on the History channel it was a violent and exciting look into the ancient Scandinavians following the legendary Ragnar Lothbrok, Vikings: Valhalla is the sequel series that follows America's favorite viking, Leif Erikson. Set over 100 years after the events of the first series, the Scandinavian culture has now mixed with the English and Valhalla brings with it cultural clashes between vikings as well as religious tension. After Ragnar landed in England, the vikings who followed began to convert to Christianity and Valhalla investigates the two warring religions. Depicting historical events, the show sets up what will likely be an exciting journey for a new generation of raiders. — Therese Lacson
Watch on Netflix
Queen Charlotte: A Bridgerton Story (2022)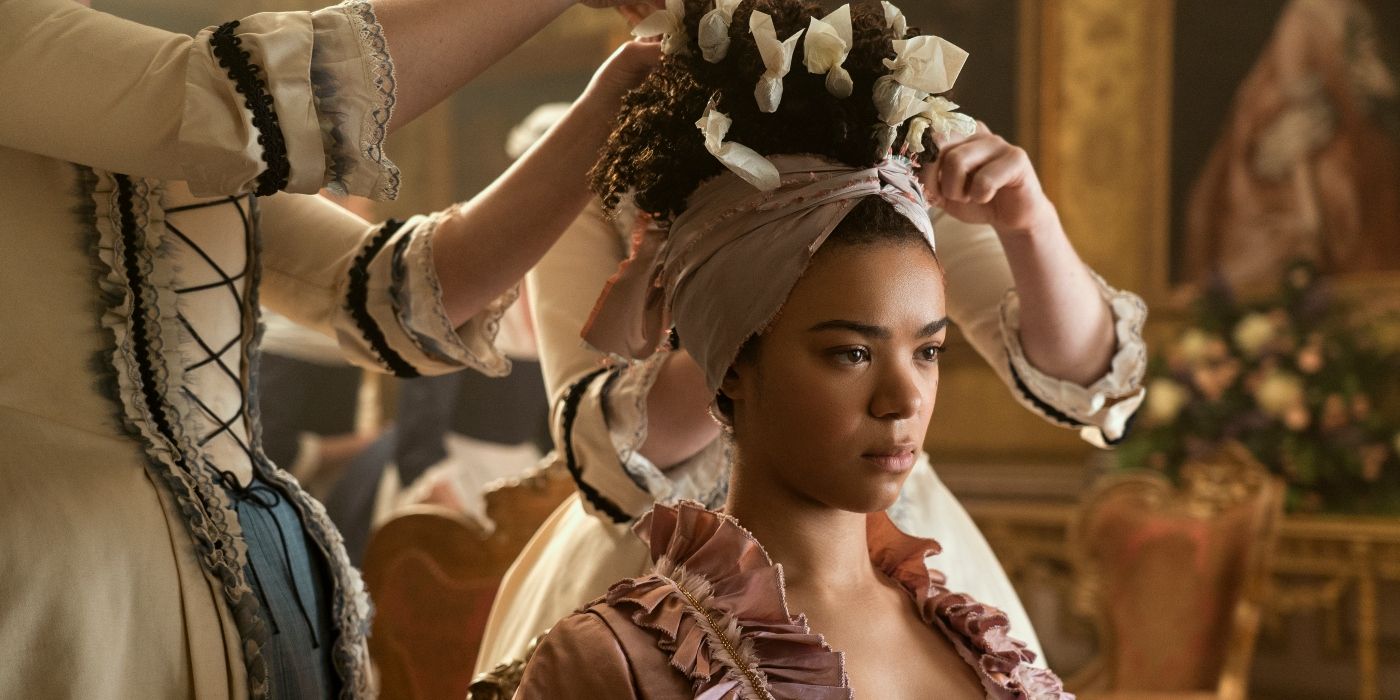 Creator: Shonda Rhimes
Cast: India Amarteifio, Adjoa Andoh, Michelle Fairley, Ruth Gemmell, Corey Mylchreest
Queen Charlotte: A Bridgerton Story is a double dose of period drama that jumps between the late 18th century and the early 19th century following the life of Queen Charlotte from the original Bridgerton series. This spectacular spin-off lays the foundation for the racially integrated world of the main series while delivering a charming love story between Queen Charlotte and King George that slowly erupts into madness. The breakout star of the series is India Amarteifio (The Midwich Cuckoos) as young Queen Charlotte, who embodies the authority and defiance that we've come to love from the older version with a rambunctious edge. This prequel series is a worthy addition to the Bridgerton mythos and a welcome change of pace. – Tauri Miller
Watch on Netflix
The Cook of Castamar (2021)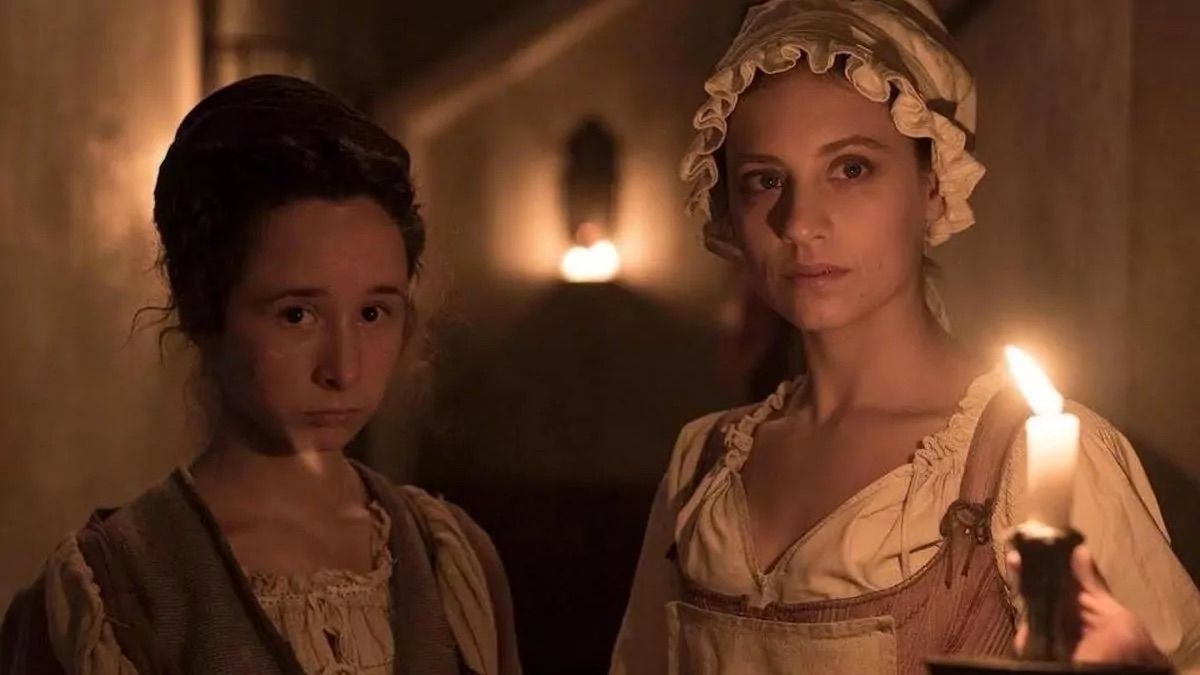 Creator: Tatiana Rodríguez
Cast: Michelle Jenner, Roberto Enríquez, Hugo Silva
Based on Fernando J. Múñez's novel, The Cook of Castamar is a steamy romantic series set in early 18th-century Madrid. Created for television by Tatiana Rodríguez, The Cook of Castamar is a Spanish drama that reveals the budding romance between the widowed Duke of Castamar (Roberto Enríquez) seeking to rejoin aristocratic society and a young agoraphobic woman named Clara Belmonte (Michelle Jenner). The Cook of Castamar may only have lasted a single season, but it wove a gorgeous tale of second chances, self-reflection, and rediscovery for both Clara and the Duke. – Yael Tygiel
Watch on Netflix
The Law According to Lidia Poët (2023-present)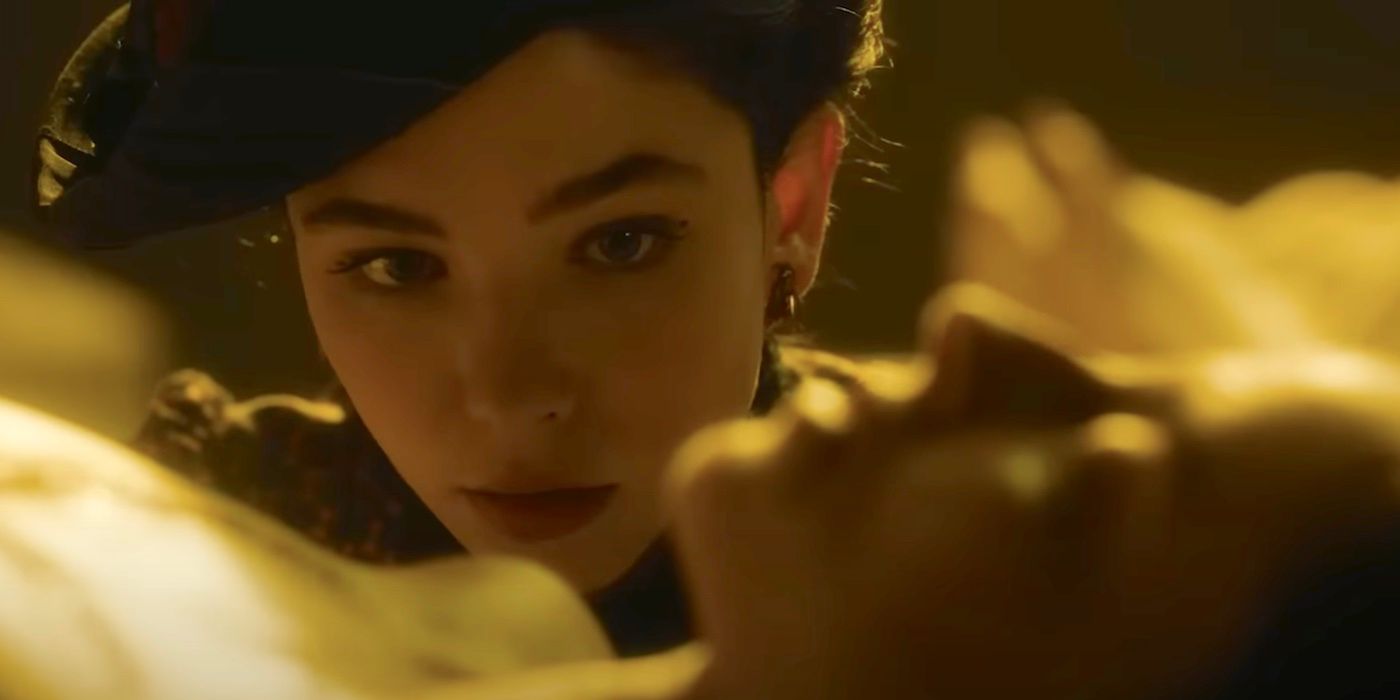 Created by: Guido Iuculano, Davide Orsini
Cast: Matilda De Angelis, Eduardo Scarpetta, Pier Luigi Pasino
The Law According to Lidia Poët is based on the true story of the first female lawyer in 19th century Italy who fought for women's right to practice law in a male-exclusive field. Lidia Poët, played by Matilda De Angelis, is tenacious, ambitious, and refuses to let anyone stop her from investigating murders — even when her license is taken away. The series takes on the sexism of the time while feeling immensely modern and reminds us that the world won't change unless people are willing to fight for it. This Italian legal drama is hard to object to with such stunning sets, wardrobe, and lots of provocative sequences in and out of the courtroom. – Tauri Miller
Watch on Netflix
1899 (2022)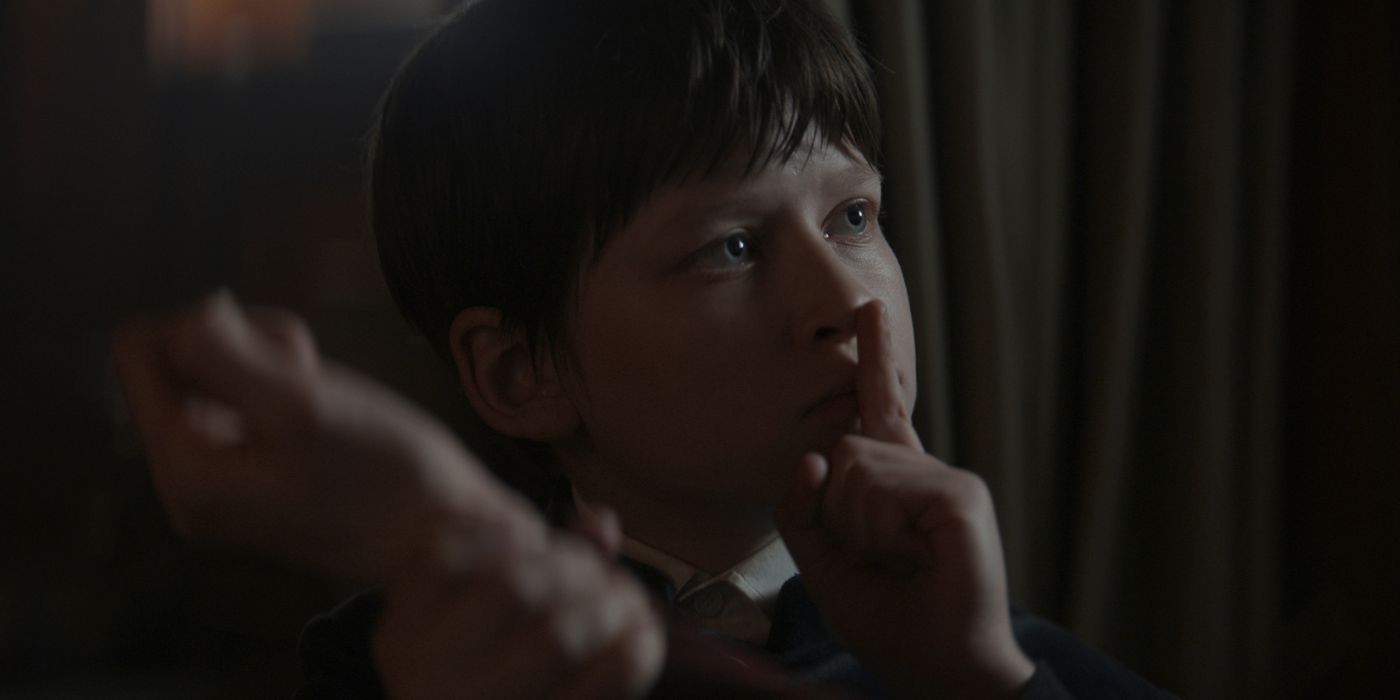 Creators: Baran bo Odar, Jantje Friese
Cast: Emily Beecham, Aneurin Barnard, Andreas Pietschmann, Miguel Bernardeau
1899 is a short-lived mystery series from Dark co-creators Baran bo Odar and Jantje Friese. Starring Emily Beecham, Aneurin Barnard, Andreas Pietschmann, and Miguel Bernardeau, 1899 tantalizes with a fascinating puzzle set against the backdrop of the open sea. Over eight thrilling episodes, 1899 unfolds the story of a multinational immigrant steamship heading towards New York that inexplicably encounters another ship on the open sea. Each episode of 1899 deliberately reveals secrets while introducing a pile of new questions and mysteries, seamlessly blending genres as the clever writers lean on the time period to mesmerize. – Yael Tygiel
Watch on Netflix
The Empress (2022-present)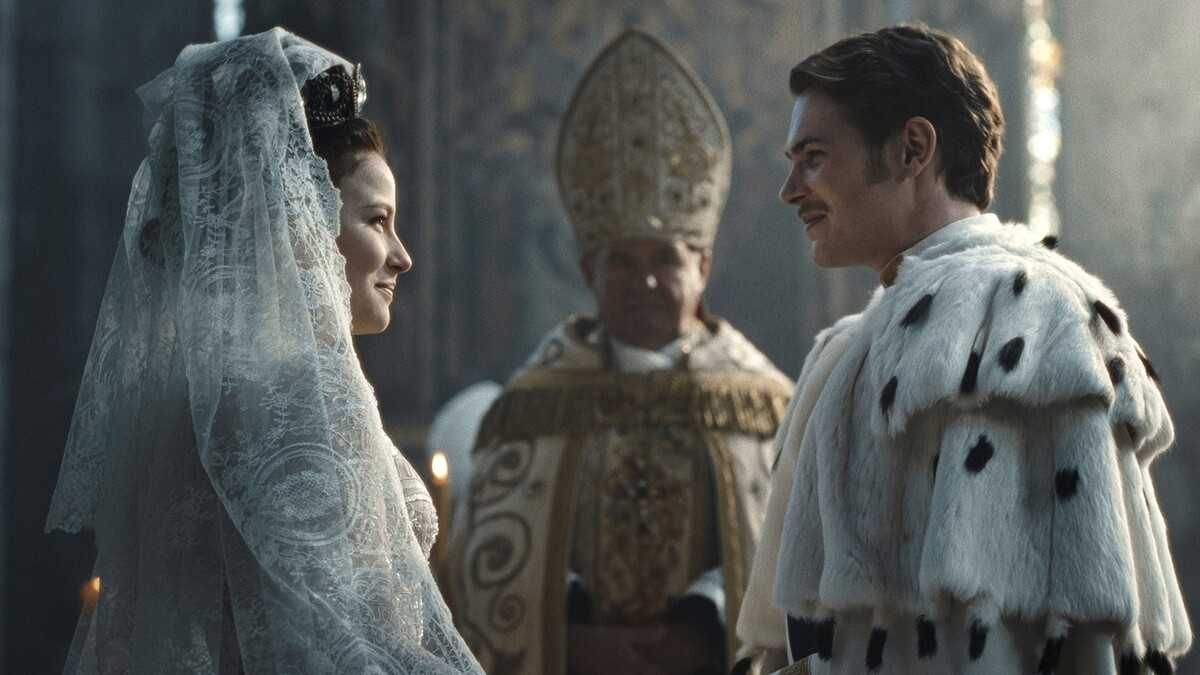 Creators: Katharina Eyssen, Lena Stahl
Cast: Philip Froissant, Devrim Lingnau, Svenja Jung
Philip Froissant and Devrim Lingnau star in The Empress, a German romance about Emperor Franz Joseph of Austria-Hungary (Froissant) and his betrothal to the sister of Elisabeth von Wittelsbach, Princess of Bavaria. Creators Katharina Eyssen and Lena Stahl emphasize the young women in the story of The Empress, leaning into these women's quests for love and power through family motivations and strategic actions. Exploring an overlooked time in history, The Empress reveals a progressive journey which, although entrenched in likely fictional and exaggerated drama, navigates the trajectory of European politics. – Yael Tygiel
Watch on Netflix
Rebellion (2016-2019)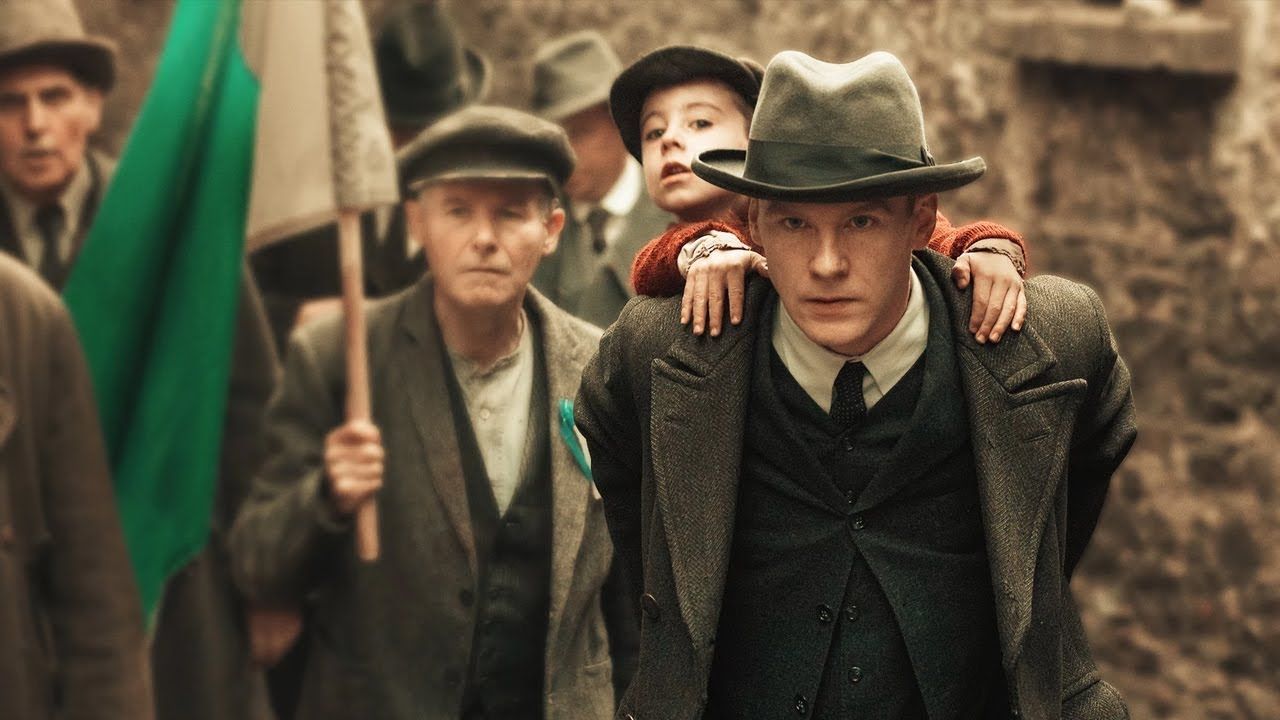 Creator: Colin Teevan
Cast: Charlie Murphy, Ruth Bradley, Sarah Greene, Brian Gleeson
A dramatization of the events surrounding the 1916 Easter Rising, Rebellion showcases the birth of modern Ireland. The series focuses on a group of friends from Dublin, Belfast, and London and follows how they each play crucial – and sometimes conflicting – roles in Ireland's quest for independence. Featuring excellent performances, Rebellion shines a light on a piece of history that has often been overlooked. – Taylor Gates
Watch on Netflix
Barbarians (2020-present)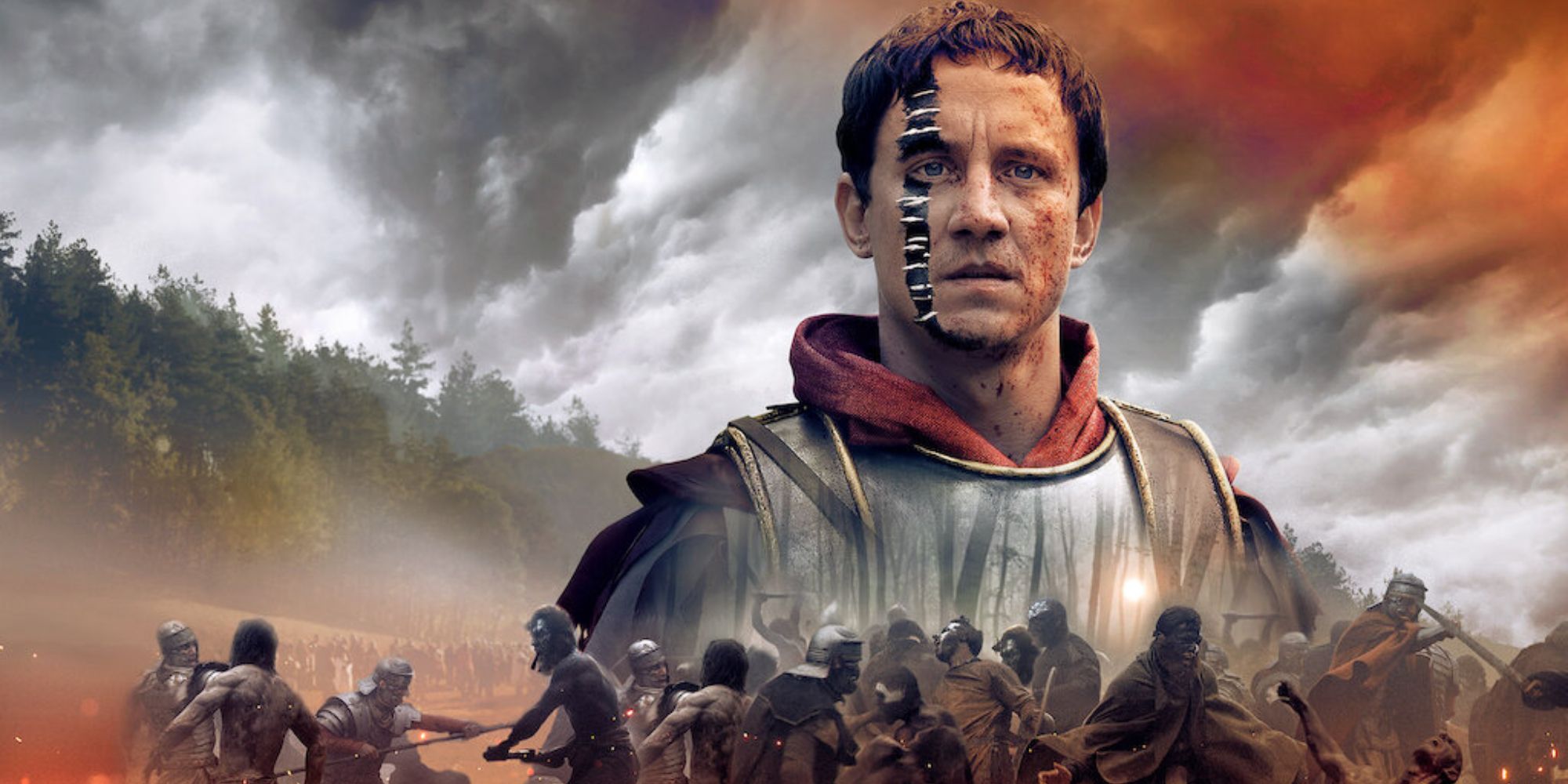 Creator: Andreas Heckmann, Arne Nolting, Jan Martin Scharf
Cast: Laurence Rupp, Jeanne Goursaud, David Schütter
Looking for a side of sex and violence with your history, a la Game of Thrones or Spartacus? Add Barbarians to your list. The show centers around the Roman Empire's occupation of Germania and the subsequent rebellion of the Germanic tribes. From disagreements between tribal chiefs to certain leaders wanting peace with the Romans, freedom will not come easy. However, it's sure to be a bloody, entertaining ride chock-full of battles and betrayal. – Taylor Gates
Watch on Netflix
The Last Czars (2019)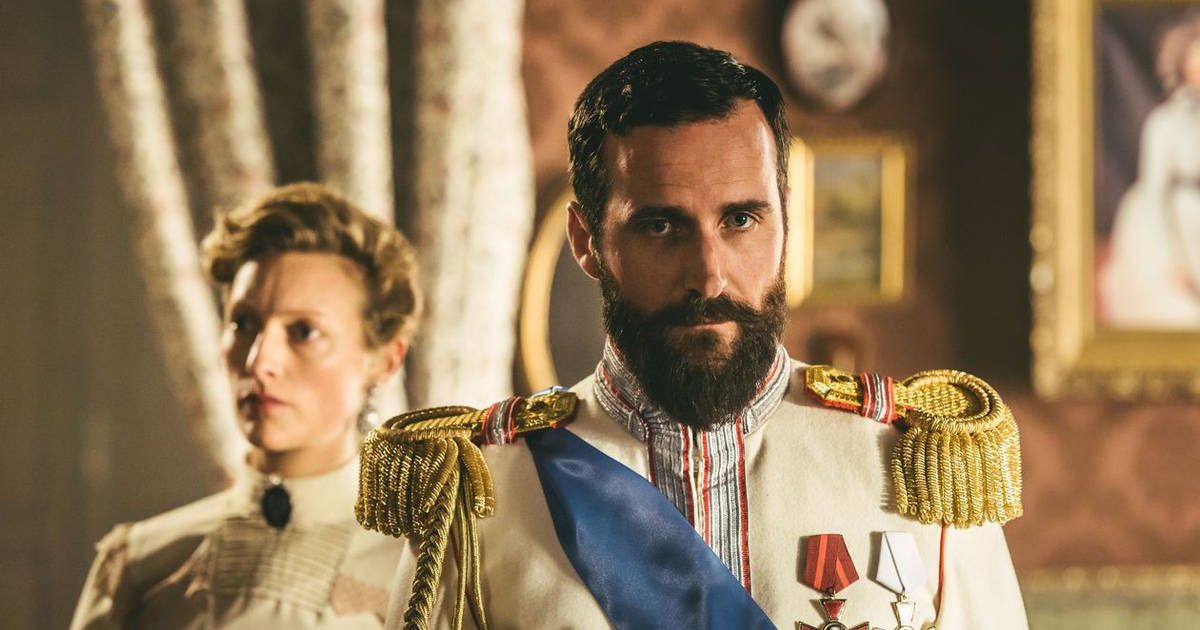 Produced by: Nutopia
Cast: Robert Jack, Susanna Herbert, Bernice Stegers, Ben Cartwright
The Last Czars is a compelling six-part docuseries that follows the life of Nicholas II, the last Emperor of the Romanov Dynasty, from his rise to power in 1894 to his tragic assassination in 1918. This fascinating peek into Russian history is grounded by Robert Jack's performance, as we get to see Nicholas II as both a ruler and loving husband and father. If you're a fan of shows like The Crown, you're sure to enjoy it. – Taylor Gates
Watch on Netflix
Mindhunter (2017-2019)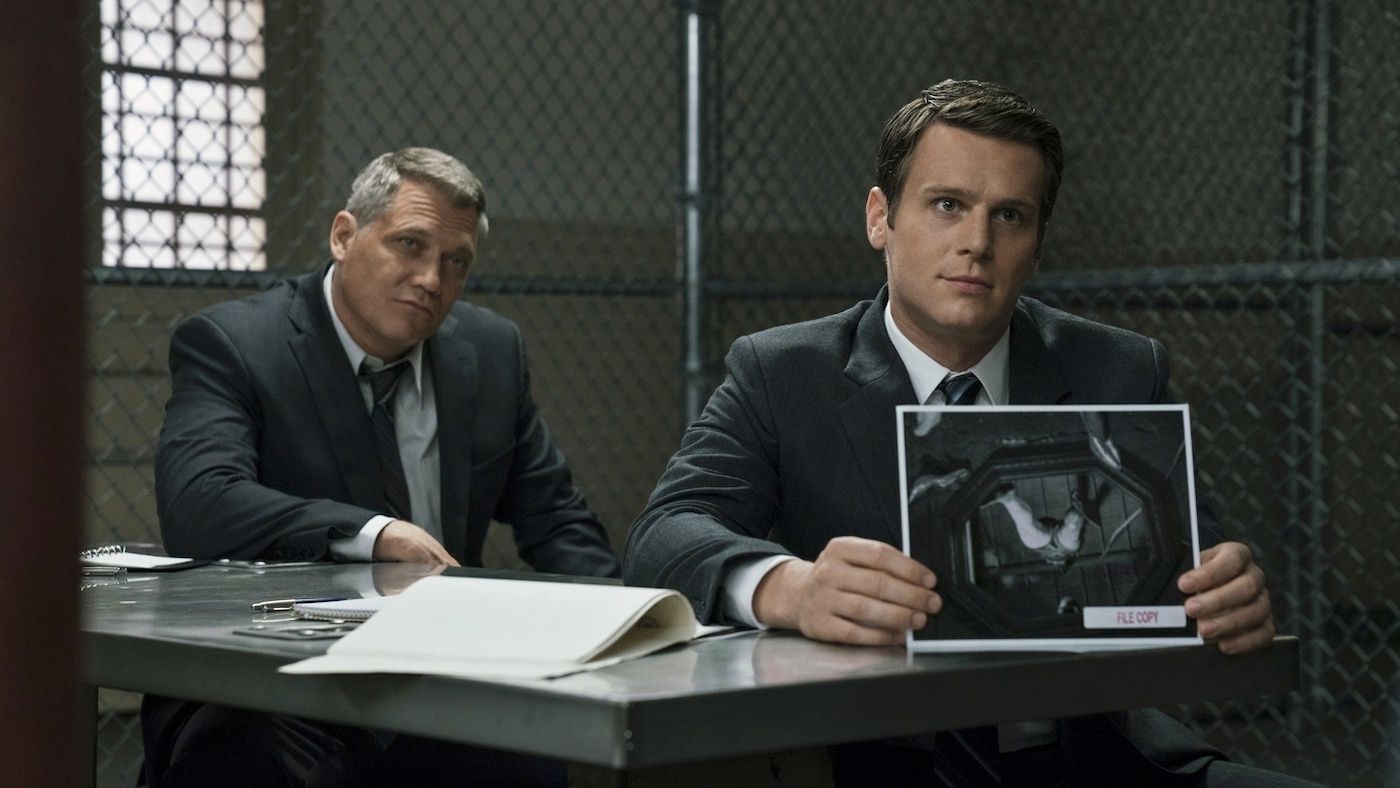 Creator: Joe Penhall
Cast: Jonathan Groff, Holt McCallany, Hannah Gross, Cotter Smith, Anna Torv, Stacey Roca, Cameron Britton, Michael Cerveris, Joe Tuttle, Lauren Glazier, Albert Jones, Sierra McClain, June Carryl
Oh Mindhunter, how we miss you so. While it is unlikely we will get a third season of the show anytime soon, the first two seasons capture some of the most unnerving and fascinating elements of serial killers ever put to screen. It follows Holden Ford (Jonathan Groff), Bill Tench (Holt McCallany), and Dr. Wendy Carr (Anna Torv) as they attempt to gain a comprehensive understanding of the psychology of history's most horrible monsters. Deliberately paced and meticulously acted, the show doesn't offer all that many explicit answers as it instead finds its terror in the darkness of the unknown. With each new horrific killer Ford and Tench interview, the show gets deeper into the darkness of the mind of such murderers. Each such scene takes its time, capturing a suffocating sense of tension in seeing ordinary people talk about the most horrible of violence. It isn't always easy to stomach, though my goodness does it stick with you. — Chase Hutchinson
Watch on Netflix
Call the Midwife (2012-present)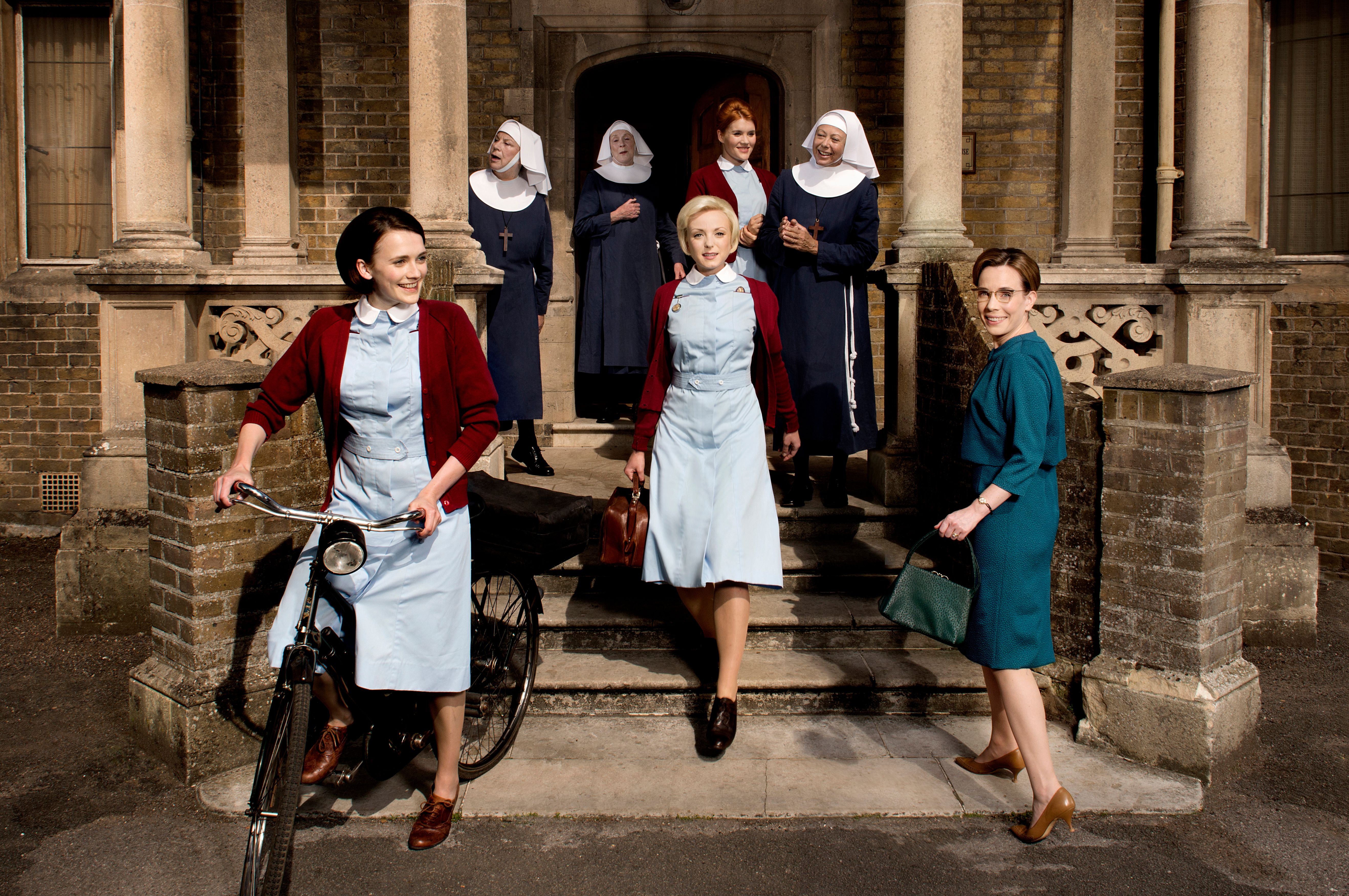 Creator: Heidi Thomas
Cast: Jenny Agutter, Linda Bassett, Judy Parfitt, Helen George, Laura Main, Leonie Elliott, Stephen McGann, Daniel Laurie, Cliff Parisi, Annabelle Apsion, Ella Bruccoleri, Fenella Woolgar, Georgie Glen, Zephryn Taitte, Olly Rix, Megan Cusack
Based on a series of memoirs by Jennifer Worth, the BAFTA award-winning drama series Call the Midwife explores the unpredictable and demanding work of midwives in late 1950s to 1960s East London. Each episode of the decade-long series addresses heavy political and social issues such as poverty, disease, and racism as well as the potential complications that come with pregnancy. These nurses form strong, lifelong bonds with one another as they persevere through the many difficulties that come from being a midwife during the postwar era. All 11 Seasons of the critically acclaimed series are available on Netflix. –Emily Bernard
Watch on Netflix
The English Game (2020)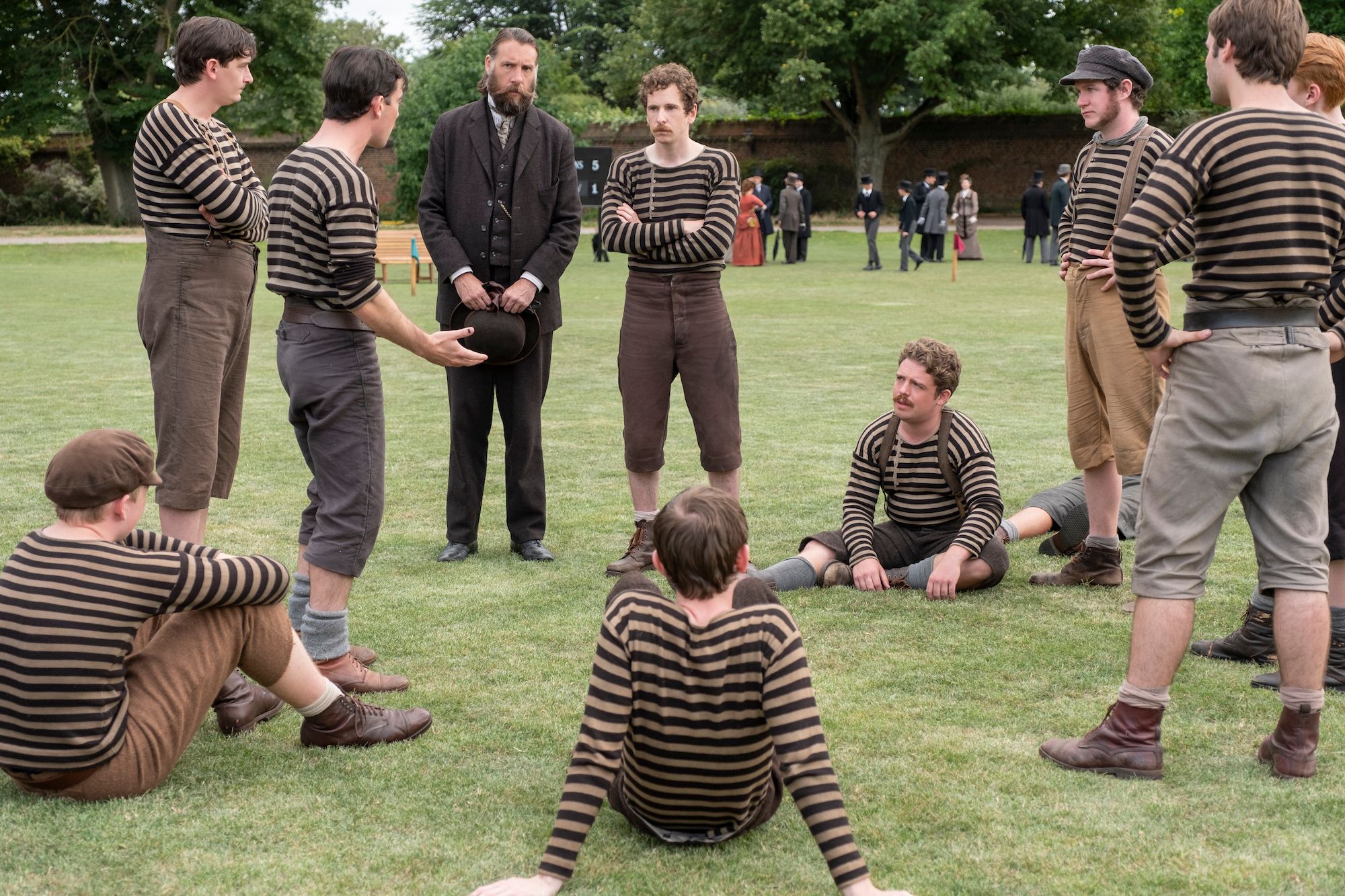 Creator: Julian Fellowes, Tony Charles, Oliver Cotton
Cast: Edward Holcroft, Kevin Guthrie, Charlotte Hope, Niamh Walsh, Craig Parkinson, James Harkness, Ben Batt
Ever wonder how football (or as Americans call it, soccer) came to be? Well, it's time to hit the pitch and find out! Set in 1870s Great Britain, the limited series The English Game explains how the immensely popular sport went from being a sport for the wealthy members of society to becoming a world-renowned game for people from all walks of life. Thanks to the teamwork of two players on opposite ends of the financial spectrum, football was able to expand and evolve into the hugely successful sport that it is today. This series also features some very impressive top hats. –Emily Bernard
Watch on Netflix
Narcos: Mexico (2018-2021)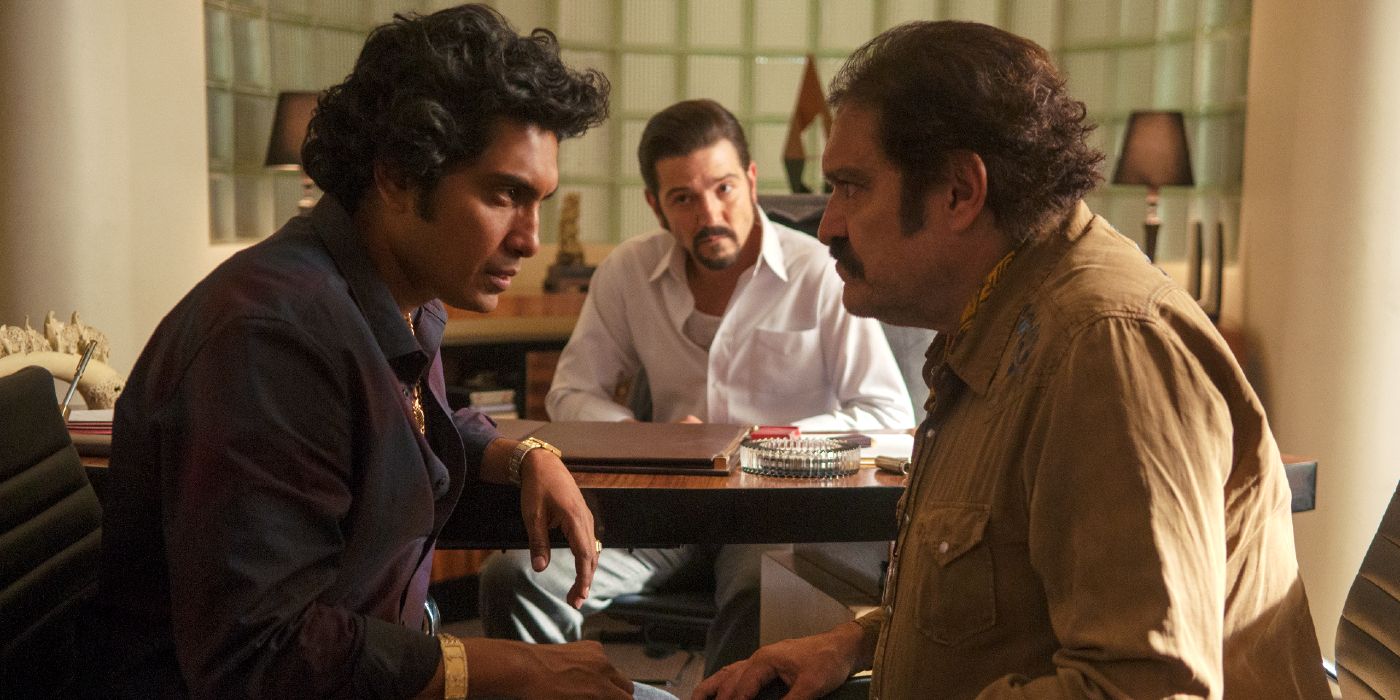 Creator: Carlo Bernard, Chris Brancato, Doug Miro
Cast: Michael Peña, Diego Luna, Tenoch Huerta Mejía, Alyssa Diaz, Joaquín Cosío, José María Yazpik, Matt Letscher, Ernesto Alterio, Alejandro Edda, Fernanda Urrejola, Teresa Ruiz
Narcos may have wrapped up its third and final season back in 2017, but the series swapped countries for the equally compelling spinoff Narcos: Mexico. Centered on the rise of the Guadalajara Cartel and its ruthless leader Miguel Ángel Félix Gallardo (Diego Luna) in the 1980s, Narcos: Mexico contains the same blend of fast-paced action and historical insights that made the original show so binge-worthy. While you don't necessarily have to have seen Narcos to appreciate the riveting depiction of the early Mexican drug war in Narcos: Mexico, there are some fun crossover elements that longtime fans may appreciate. –Liam Gaughan
Watch on Netflix
Wormwood (2017)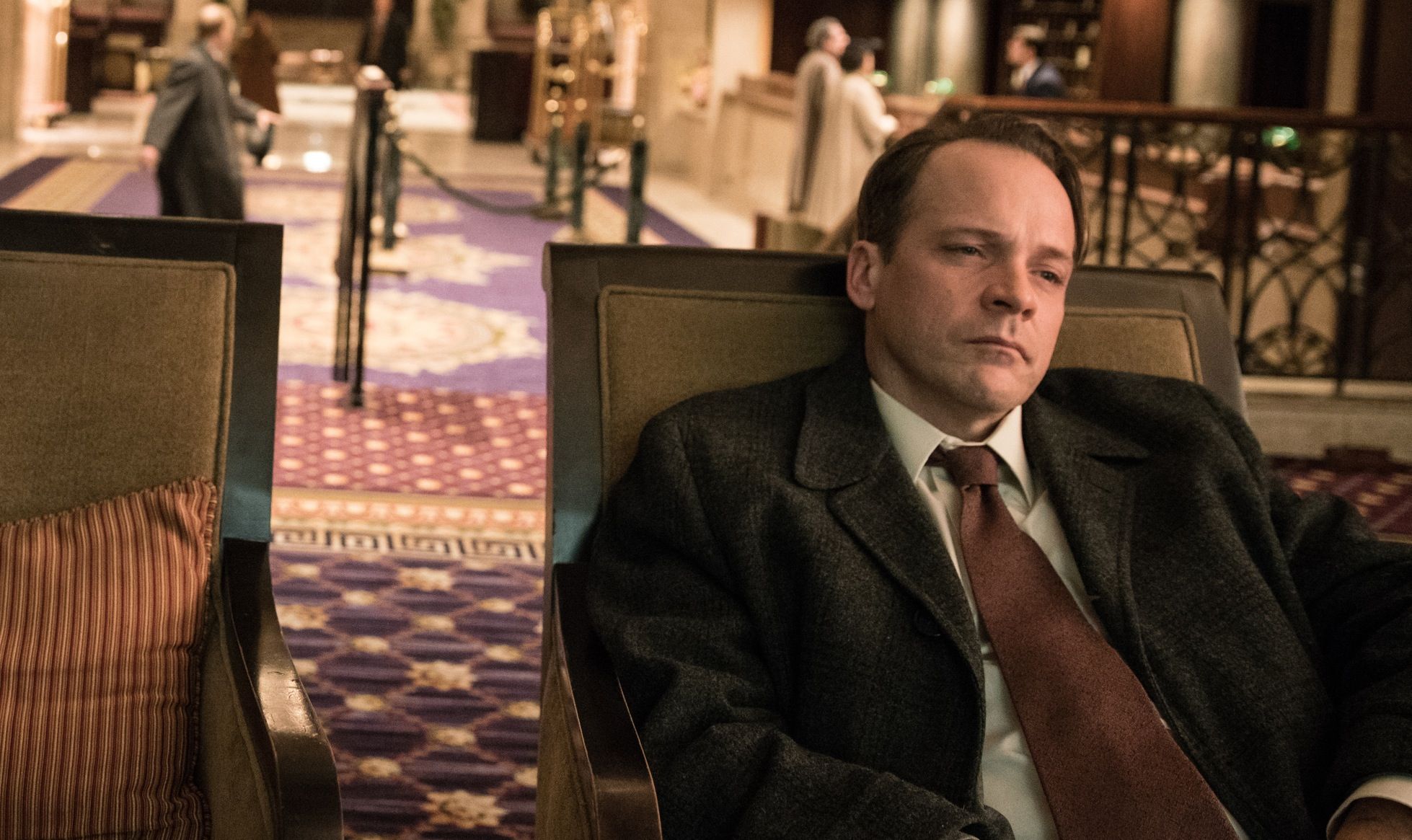 Creator: Errol Morris
Cast: Peter Sarsgaard, Molly Parker, Christian Camargo, Scott Shepherd, Tim Blake Nelson, Jimmi Simpson, Bob Balaban, Michael Chernus
The legendary documentarian Errol Morris crafts an intriguing mix of the docudrama and psychological thriller genres with his in-depth study of a real CIA biological research program in the 1950s. The six-part miniseries incorporates actual historical footage and interviews with the scientist Frank Olson, who mysteriously died in 1953 after working on a covert government job in Maryland. Alleged murder, LSD dosing, and biblical allusions all crop up in this fascinating true crime story that's stranger than fiction. However, Morris also includes dramatic recreations of the events featuring the always underrated Peter Sarsgaard as Olson. It's likely to keep you puzzled over its secrets long after you finish watching. –Liam Gaughan
Watch on Netflix
The Queen's Gambit (2020)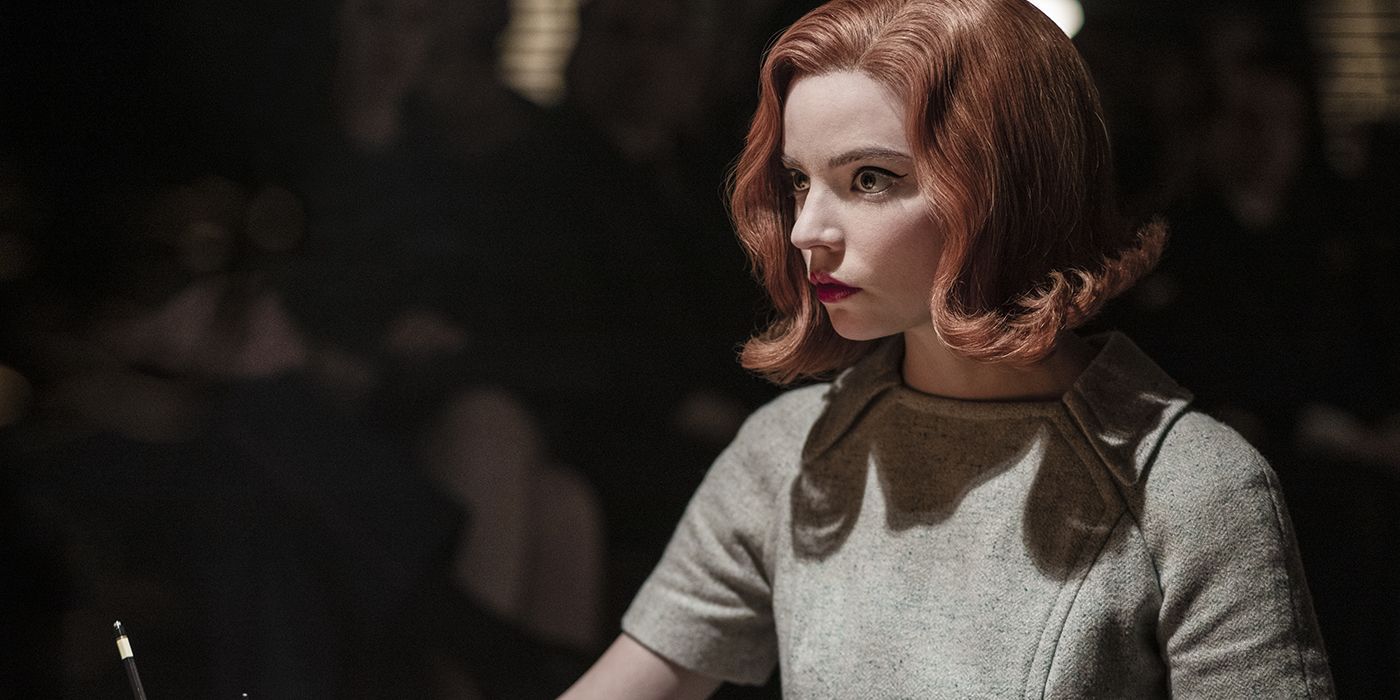 Creator: Scott Frank, Allan Scott
Cast: Anya Taylor-Joy, Bill Camp, Moses Ingram, Isla Johnston, Christiane Seidel, Rebecca Root, Chloe Pirrie, Akemnji Ndifornyen, Marielle Heller
It's probably safe to say that almost everyone knows about The Queen's Gambit already, but it needs to be highlighted on this list. Starring Anya Taylor-Joy, The Queen's Gambit is based on Walter Tevis's 1983 novel of the same name, telling the story of a young chess prodigy named Beth Harmon. The show takes place in the 1950s and '60s, focusing on Beth's journey to becoming an elite chess player in an extremely patriarchal society, battling addiction and depression on top of sexism. The show also stars Bill Camp, Thomas Brodie-Sangster, and Moses Ingram in supporting roles. Said to be one of Netflix's most-watched original series, The Queen's Gambit won 11 Emmys in 2021, as well as two Golden Globes, and Taylor-Joy has gotten particularly strong praise for her leading performance. — Devon Forward
Watch on Netflix
Outlander (2014-present)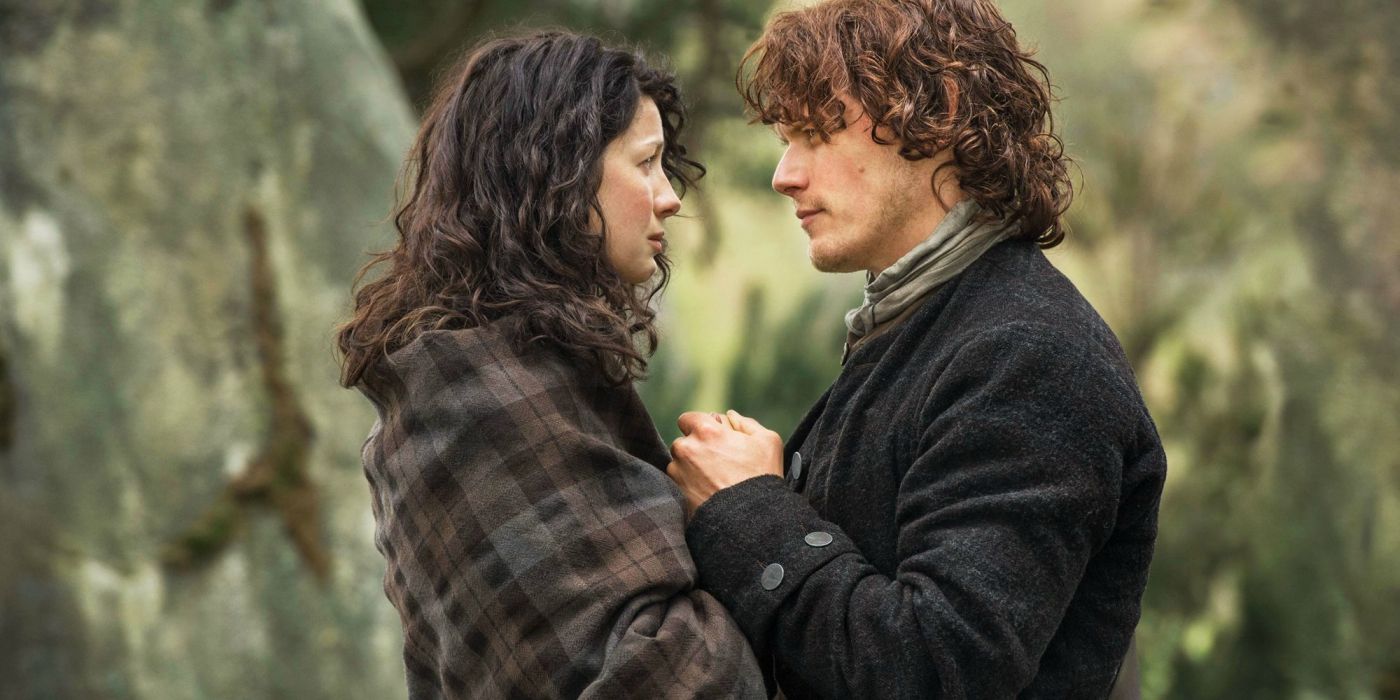 Creator: Ronald D. Moore
Cast: Caitríona Balfe, Sam Heughan
Outlander actually explores several time periods throughout the seasons, but the majority of the story takes place in Scotland in the 1700s. Following Caitríona Balfe as former World War II nurse Claire Randall, the show starts in 1945 while she is on a honeymoon trip with her husband, Frank Randall (Tobias Menzies), until an encounter with standing stones at Craigh na Dun sends Claire back to 1743. There she meets a young Scottish Highlander named Jamie Fraser, played by Sam Heughan, and they soon fall in love, as Claire attempts to navigate a period of history that she knows can be very dangerous. Outlander has been going for five seasons now and it's an amazing series, so if you haven't checked it out yet, now's the time. — Devon Forward
Watch on Netflix
Alias Grace (2017)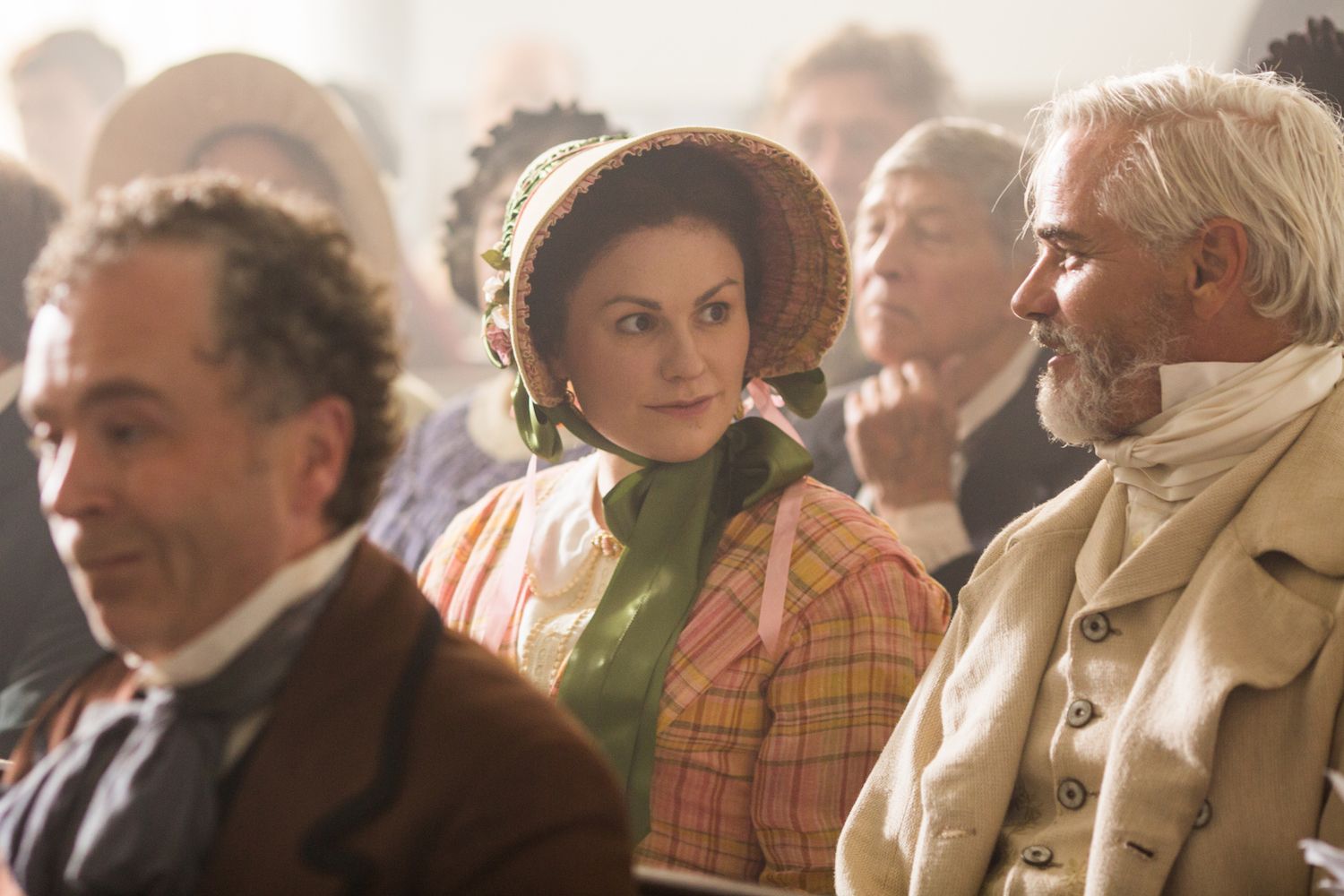 Creator: Sarah Polley
Cast: Sarah Gadon, Edward Holcroft, Rebecca Liddiard, Zachary Levi, Kerr Logan, David Cronenberg, Paul Gross, Anna Paquin
Based on Margaret Atwood's 1996 novel of the same name, Alias Grace is a fictionalized portrayal of the 1843 murders of Thomas Kinnear and Nancy Montgomery by their household servants Grace Marks and James McDermott, and the TV show specifically focuses on Grace. Starring Sarah Gadon as Grace, Alias Grace plays out on two timelines — one showing an investigation by a psychiatrist named Dr. Simon Jordan (Edward Holcroft) who Grace tells her story to, and flashbacks to Grace's upbringing and the events leading to the murders. Throughout Alias Grace, you never really know if Grace is telling the truth or manipulating her story to win Jordan's favor, and the show will have you constantly switching back and forth as to whether you think she's guilty. A fantastic critique of societal issues throughout the 1800s, Alias Grace is a haunting watch. — Devon Forward
Watch on Netflix
Derry Girls (2018-2022)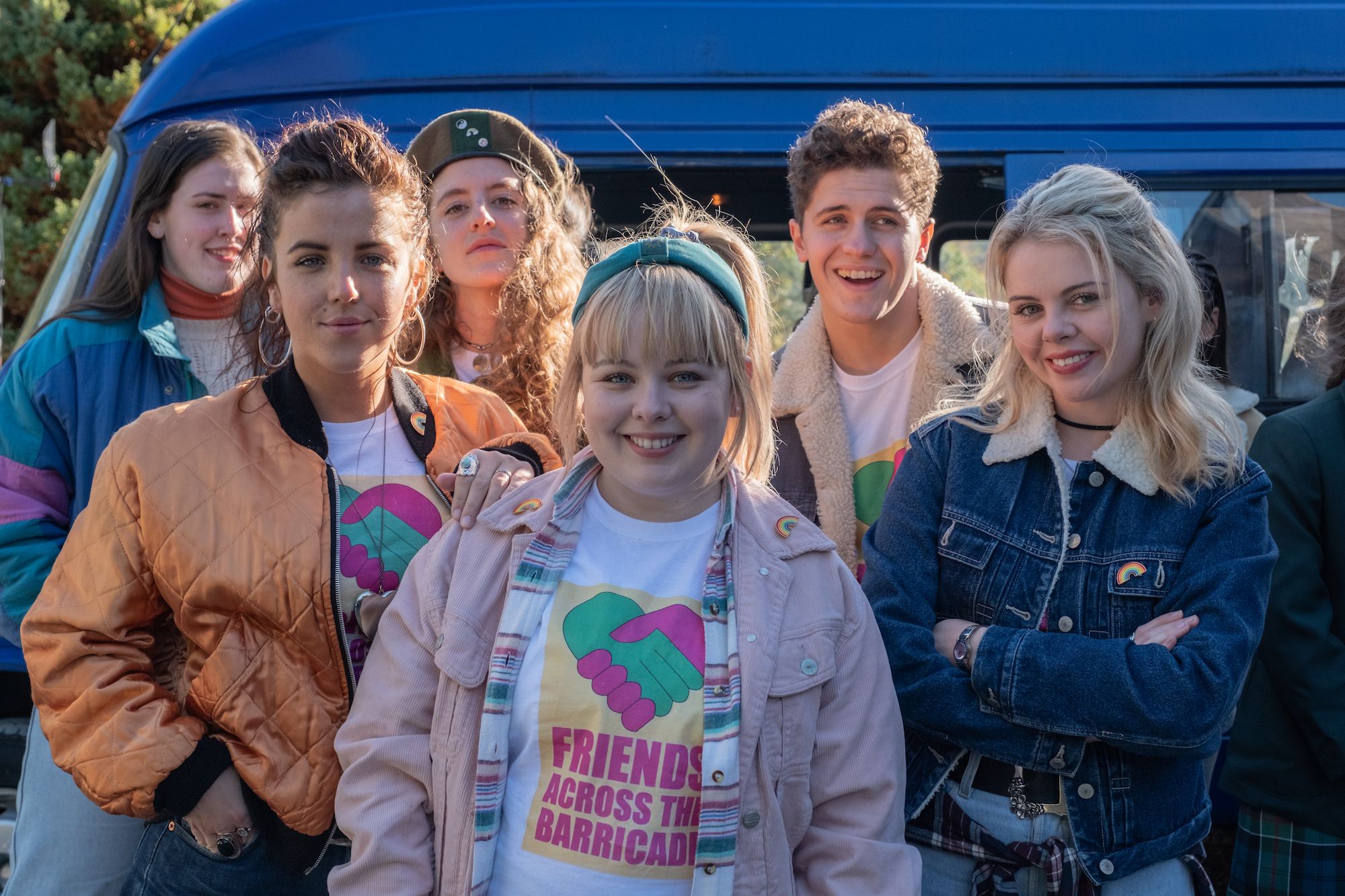 Creator: Lisa McGee
Cast: Saoirse-Monica Jackson, Louisa Harland, Nicola Coughlan, Jamie-Lee O'Donnell, Dylan Llewellyn
One of the few comedies on this list, Derry Girls is a critically-acclaimed, fan-favorite series created by Northern Irish writer Lisa McGee. The series features a group of friends attending a Catholic girls' secondary school in Derry, Ireland during the conflict known as the Troubles of the 1990s. Despite that going on in the background, Derry Girls is nonstop hilarity, with the talented Saoirse-Monica Jackson leading the cast as Erin Quinn, a smart yet prideful teenage girl who dreams of being super popular. Thankfully, her extreme confidence is always held in check by her friends, which includes her eccentric cousin Orla McCool (Louisa Harland), the troublemaker of the group Michelle Mallon (Jamie-Lee O'Donnell), the meek Clare Devlin (Nicola Coughlan) who always questions their bad plans, and Michelle's English cousin James Maguire (Dylan Llewellyn). It's hard to explain the absurd adventures that the group goes on, but simply put, Derry Girls is a must-watch. — Devon Forward
Watch on Netflix
Troy: Fall of a City (2018)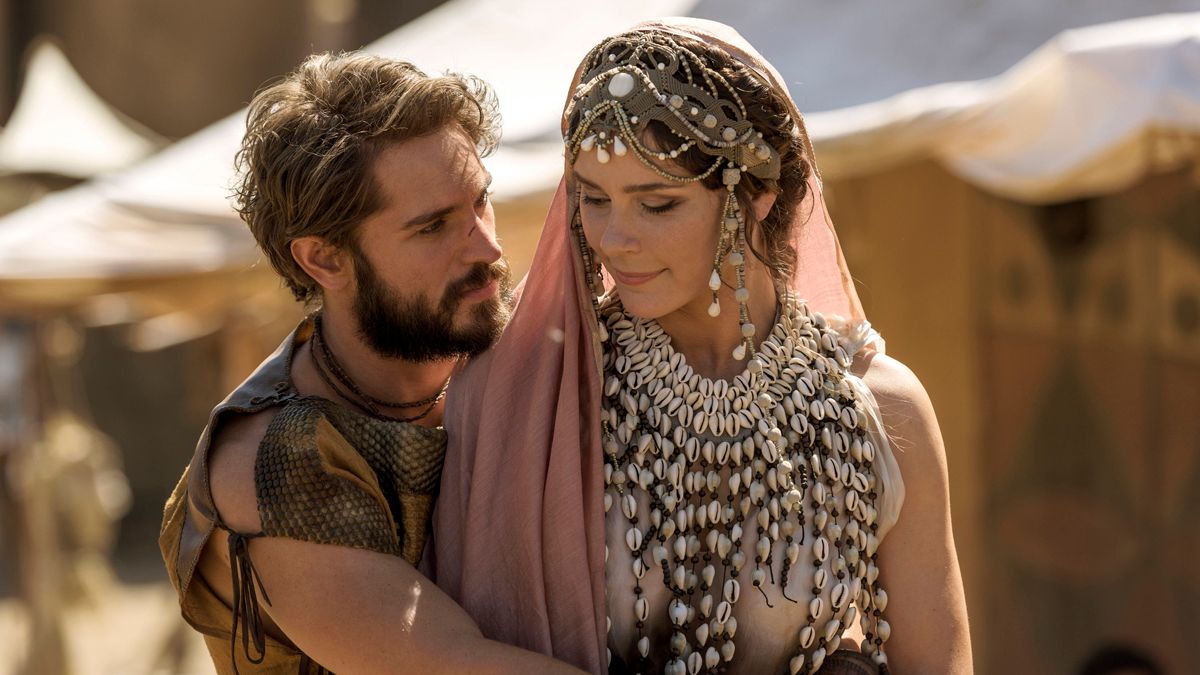 Creator: David Farr
Cast: Louis Hunter, Aimee-Ffion Edwards, Bella Dayne, David Threlfall, Frances O'Connor, Tom Weston-Jones, Joseph Mawle, Chloe Pirrie, Johnny Harris, David Gyasi, Jonas Armstrong, Alfred Enoch, Hakeem Kae-Kazim
As you might've been able to guess by the title of the series, Troy: Fall of a City is about the Trojan War in the 13th century BC. Starring Louis Hunter as Paris, the prince of Troy, the story focuses on his love affair with Helen of Sparta, played by Bella Dayne, the wife of King Menelaus (Jonas Armstrong). Troy: Fall of a City recounts the 10-year war that resulted from the couple's affair, showcasing both the human and divine drama, with the Greek gods playing a major role in the story. With beautiful costuming and production design alongside great acting, the series has all the drama and action that you'd expect from a show about the Trojan War. Unfortunately, there was only one season of Troy: Fall of a City, but that makes it a quick binge. — Devon Forward
Watch on Netflix
Kingdom (2019-present)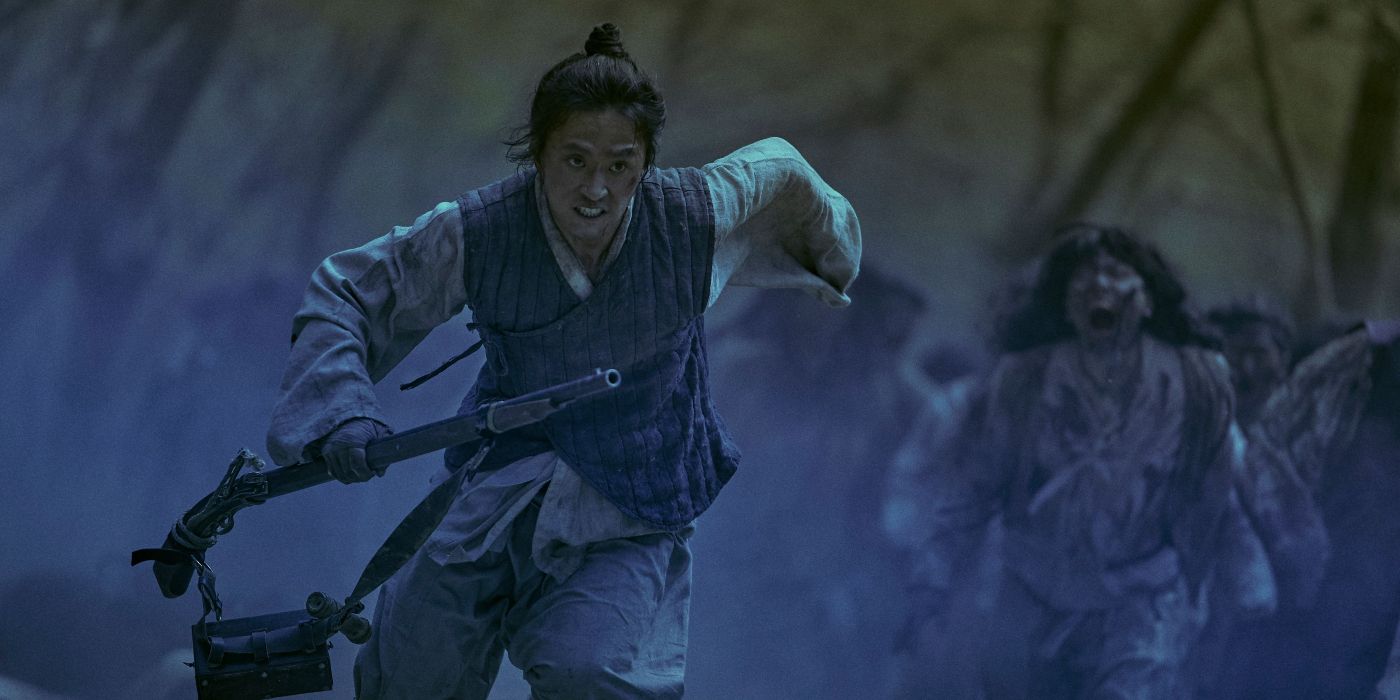 Creator: Kim Eun-hee
Cast: Ju Ji-hoon, Ryu Seung-ryong, Bae Doo-na, Kim Sang-ho, Kim Sung-kyu, Kim Hye-jun
Coming from South Korea, the television series Kingdom became a global hit for Netflix when it first premiered in 2019. The show is set in a fictional version of the classic Joseon period, likely at the beginning of the 1600s. At the center of the story is Prince Lee Chang (Ju Ji-hoon), whose kingdom turns to chaos after conniving political enemies attempt to keep the king's death a secret by using a mystical resurrection plant on him, which turns him into a rabid, diseased zombie. As the king bites and spreads the sickness to others within the country, putting everyone at risk, Prince Chang goes on a journey to find the origin of the disease and put a stop to it, soon running into a physician named Seo-bi (Bae Doona), who wants to do the same. So far, Kingdom has two seasons, with many people eagerly awaiting news of the third. A special episode called Kingdom: Ashin of the North came out in 2021, explaining how the zombie plague got started. Kingdom has plenty of action and intense zombie-based scenes, while also depicting layered drama based around the politics of the time period and Prince Chang's kingdom. Honestly, this is another series that everyone needs to check out, and you might as well catch up before Season 3 finally arrives. — Devon Forward
Watch on Netflix
RELATED: The Best Korean Dramas on Netflix Right Now