The streaming service has quietly amassed an impressive selection of terrific movies.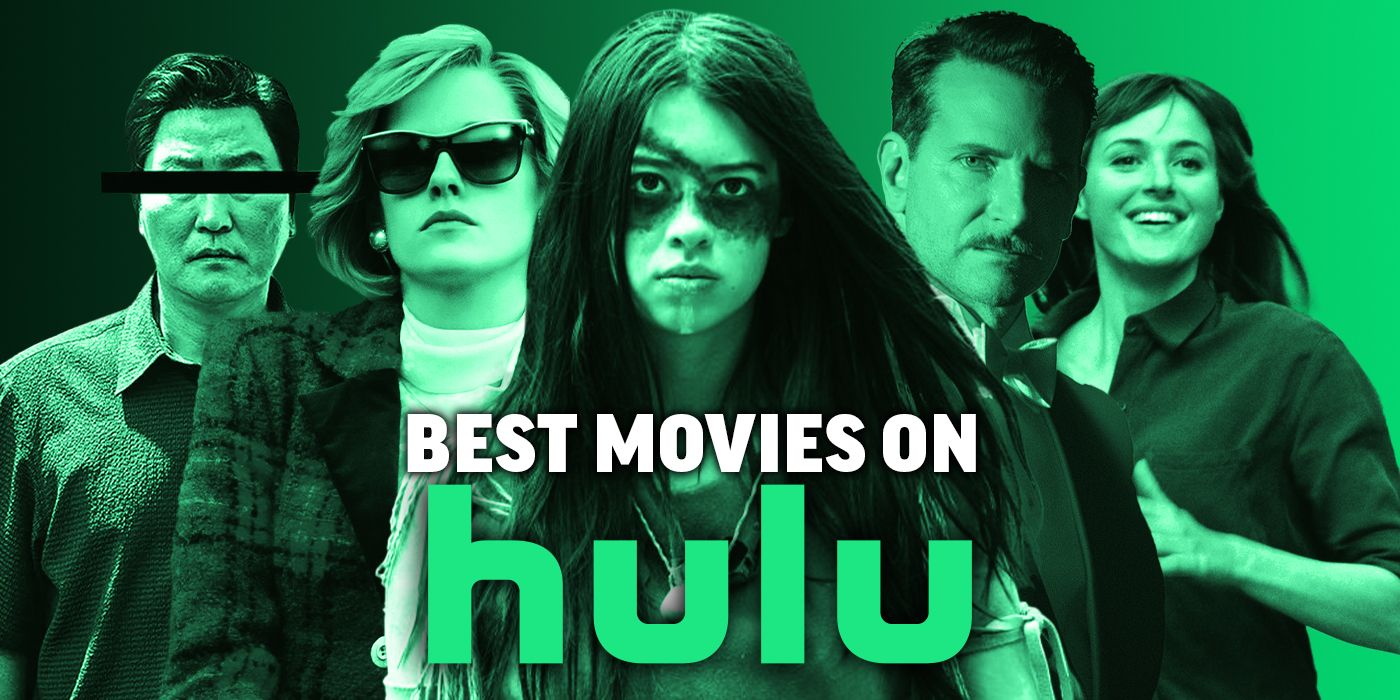 There are so many good movies on Hulu, from side-splitting comedies to passionate romances to terrifying horror films. There are so many good ones, in fact, that it can be hard to wade through everything to find the cream of the crop. Never fear: We've compiled a list of the best movies on Hulu so you can find new and old favorites alike fast.
For more recommendations, check out our list of the best shows on Hulu, best documentaries on Hulu, and best horror movies on Hulu.
Editor's note: This article was updated June 30th to include Anthem.
RELATED: The Best Shows on Hulu Right Now
Prey (2022)

Run Time: 1 hr 40 min | Genre: Action Sci-Fi | Director: Dan Trachtenberg
Cast: Amber Midthunder, Mohammad Albaaj, Dakota Beavers, Michelle Trush, Stormee Kipp, Julian Black Antelope, and Dane DiLiegro
With Prey, the latest film in the Predator franchise, director Dan Trachtenberg simplifies the concept of hunter vs. hunted, placing the iconic villain against Naru (an excellent Amber Midthunder), a Comanche woman in 1719. Prey might be the best film in the franchise, as Trachtenberg builds tension beautifully, and allows for moments of quiet and consideration in this extremely violent and exciting action film. By bringing this franchise back to basics, Trachtenberg and his fantastic cast up the excitement and brilliance of this idea, and make this franchise better than it has been in years. — Ross Bonaime
Watch on Hulu
Anthem (2023)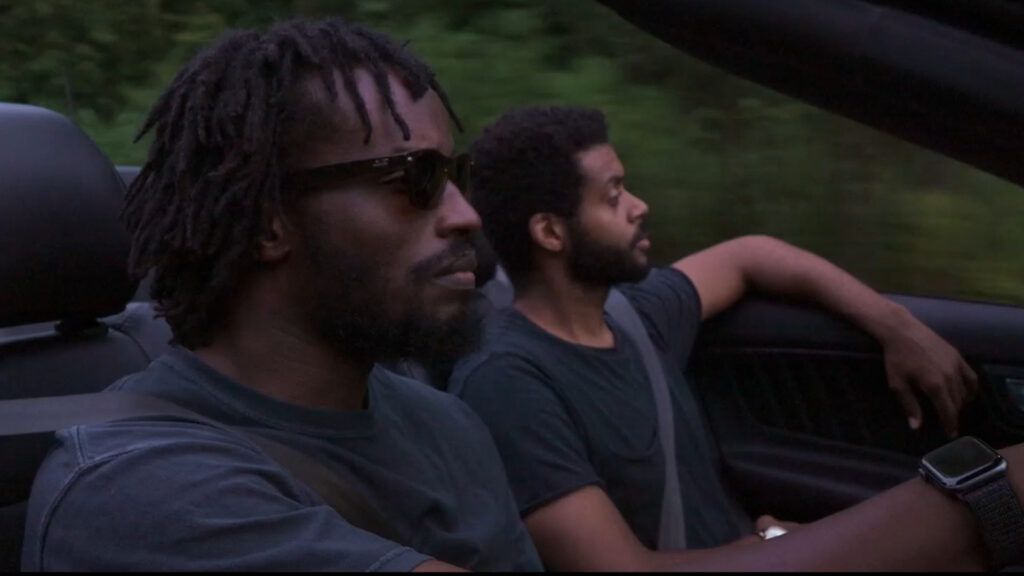 Run Time: 1 hr 37 min | Director: Peter Nicks
Cast: Kris Bowers, D.J. Dahi, Joy Harjo
Anthem is a beautiful exploration of history, culture, and music from director Peter Nicks. Produced by Ryan Coogler (Black Panther), Anthem is a documentary that follows music producer D.J. Dahi and composer Kris Bowers (Brigerton) as they travel across the country on a journey to uncover the sound of our nation. Visiting with artists from different states, cultures, and backgrounds, Bowers and Dahi attempt to build a new musical masterpiece that inclusively represents an honest connectivity of the people in this country. With an open heart seeking honest feedback, Anthem witnesses the invention of a new national anthem. – Yael Tygiel
Watch on Hulu
The Old Way (2023)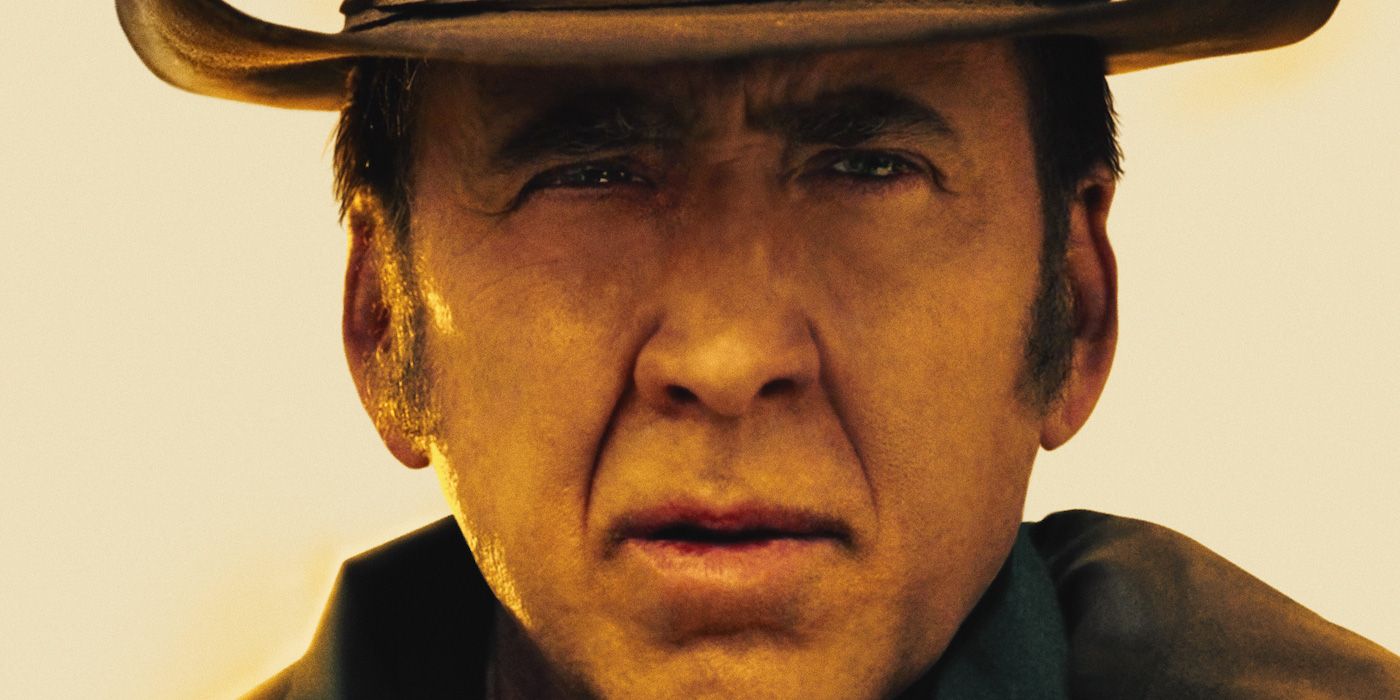 Run Time: 1 hr 35 min | Director: Brett Donowho
Cast: Nicolas Cage, Ryan Kiera Armstrong, Noah Le Gros, Clint Howard
Nicolas Cage leads The Old Way, his first Western, in a classic story of revenge by director Brett Donowho (Acts of Violence). In The Old Way, a retired yet feared gunslinger-turned-family man (Cage) returns to his roots of brutal vengeance alongside his pre-teen daughter (Ryan Kiera Armstrong) to seek out the outlaws who murdered his wife. Not since Logan has there been an action-packed father-daughter retribution journey brimming with heartbreaking honesty and even more gunslinging excitement. Although predictable, The Old Way succeeds at showcasing the incredible talent of Armstrong and Cage, as well as the entire cast. – Yael Tygiel
Watch on Hulu
Jagged Mind (2023)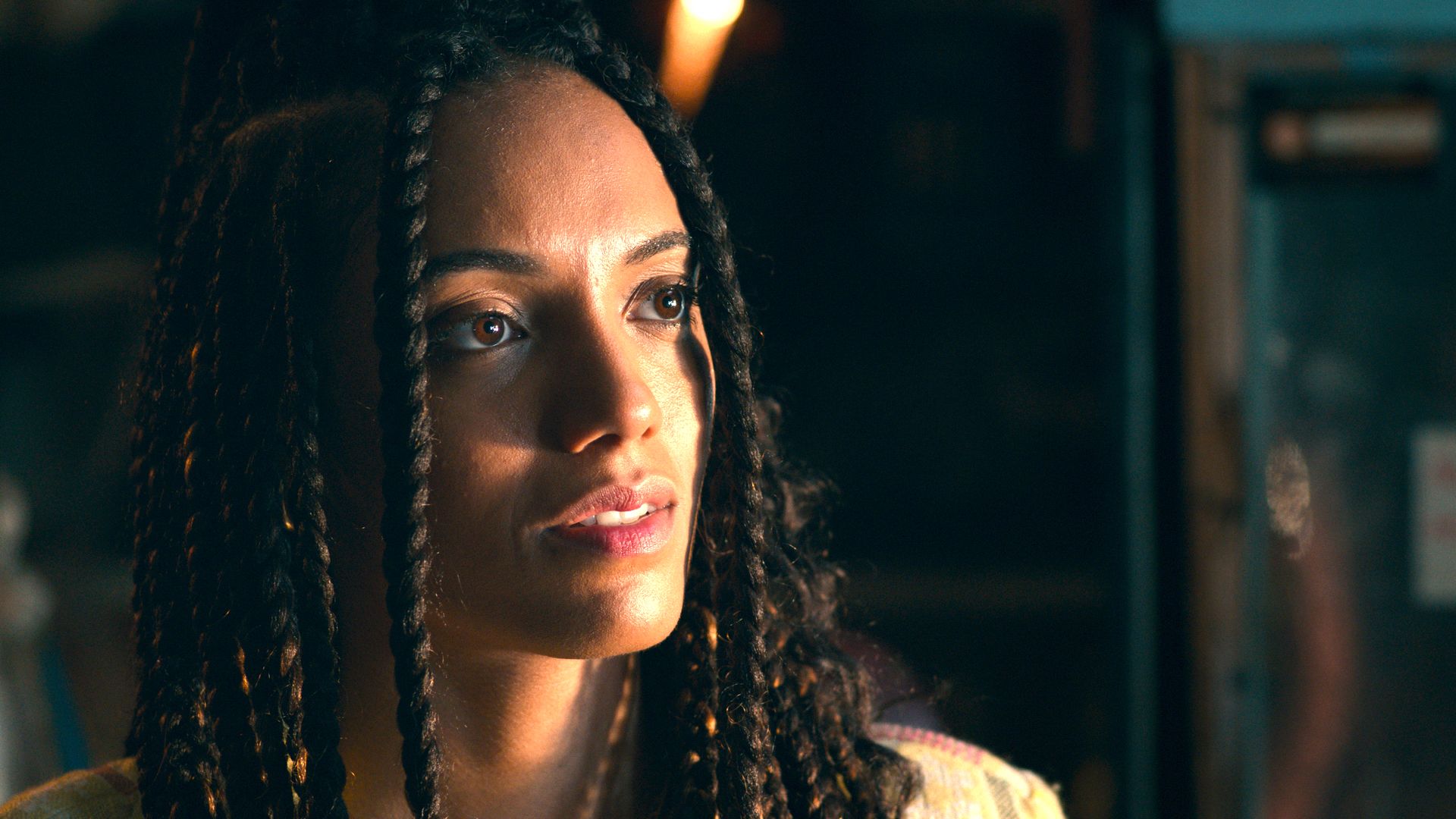 Run Time: 1 hr 28 min | Genre: Thriller | Director: Kelley Kali
Cast: Maisie Richardson-Sellers, Shannon Woodward, Rosaline Elbay, Kate Szekely, Jimmy Jean-Louis
Jagged Mind is a beautifully captured queer psychological thriller from writer Allyson Morgan and director Kelley Kali. The film stars Maisie Richardson-Sellers (DC's Legends of Tomorrow) as Billie, a young woman on the brink of a new relationship with a mysterious new girlfriend (Shannon Woodward) when she begins having blackouts and inexplicable visions, keeping her in a time loop reliving their first date. Jagged Mind brilliantly trudges towards thrilling twists, curtained by gorgeous use of color and lighting to unfold the enigmatic horror-adjacent tale of love, trust, and possession. With truly terrifying implications and a stellar cast, Jagged Mind is a must-see flick. – Yael Tygiel
Watch on Hulu
Flamin' Hot (2023)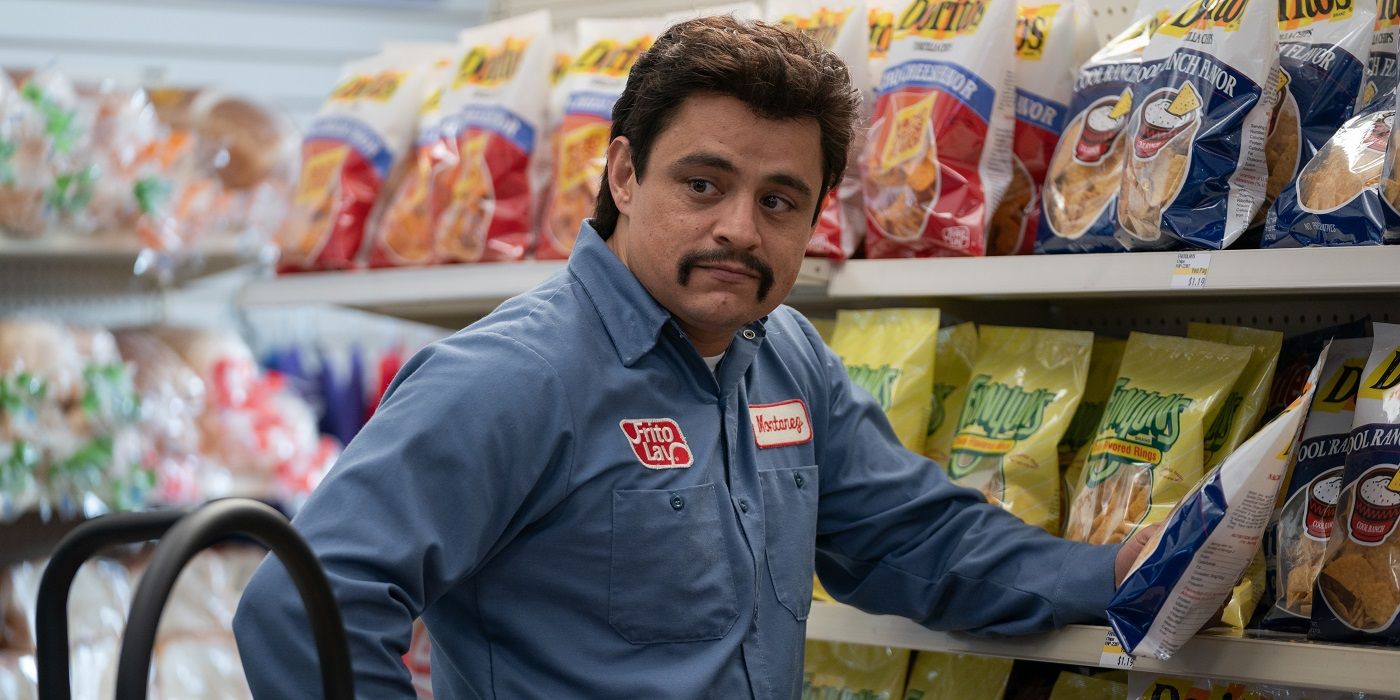 Run Time: 1 hr 39 min | Genre: History, Drama | Director: Eva Longoria
Cast: Jesse Garcia, Tony Shalhoub, Dennis Haysbert, Emilio Rivera
In the latest entry to the rising genre we'll call the "Corporate Origin Story," Flamin' Hot tells the story of the meteoric rise of Richard Montañez from the factory floor to executive at Frito-Lay. Jesse Garcia (Snowfall) pumps some spice into this comedic retelling of the invention of the iconic Flamin' Hot Cheeto as he embodies Montañez, who injects his Mexican heritage into the boring old snack brand. Despite this being Eva Longoria's feature directorial debut, she brings a vivid landscape to this rags-to-riches story that feels kinetic and playful. Anyone looking to consume a scrumptious movie full of culture, determination, and merriment should definitely check this out.
Watch on Hulu
Four Good Days (2020)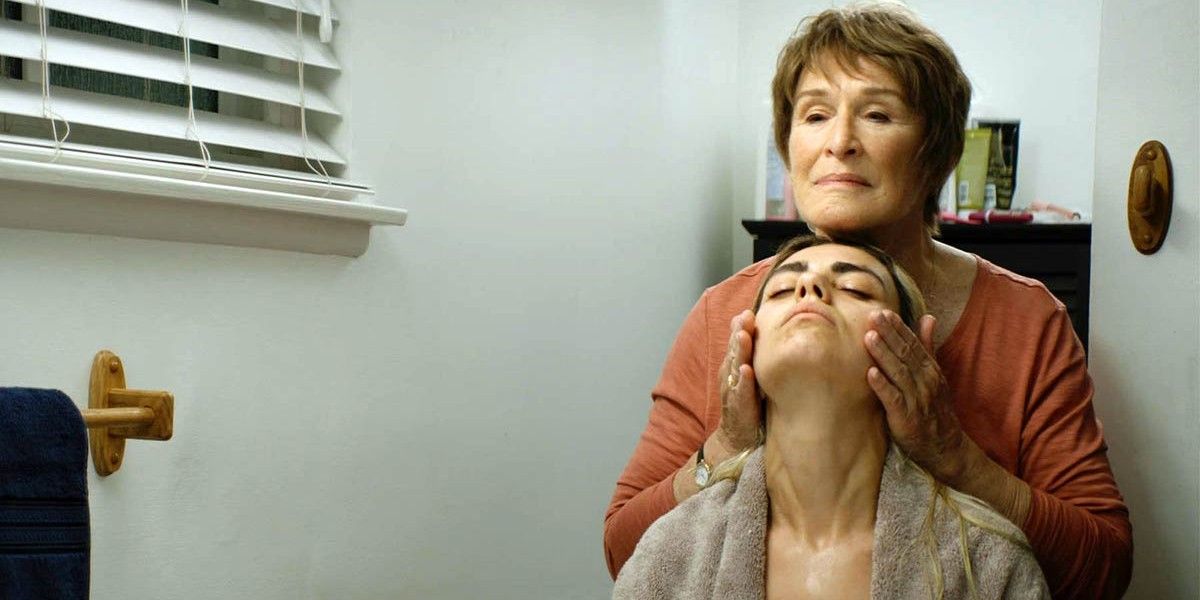 Run Time: 1 hr 40 min | Genre: Drama | Director: Rodrigo García
Cast: Glenn Close, Mila Kunis, Stephen Root, Chad Lindberg
Based on the poignant Washington Post article by Eli Saslow, director Rodrigo García (In Treatment) adapts this story of addiction and family turmoil into a gripping film about perseverance. Glenn Close (The Wife) plays the mother to an opioid-addicted young woman who's trying to get clean (Mila Kunis). Close's doting yet conflicted performance is a perfect counterbalance to Kunis's strung-out pained dive into the struggles of withdrawal. Everyone in front of and behind the camera gives their all to portray the brutal ways that addiction's effects ripple outwards beyond the victim of the affliction. Its gritty depiction of getting clean is sometimes rough to watch but well worth it.
Watch on Hulu
The Meg (2018)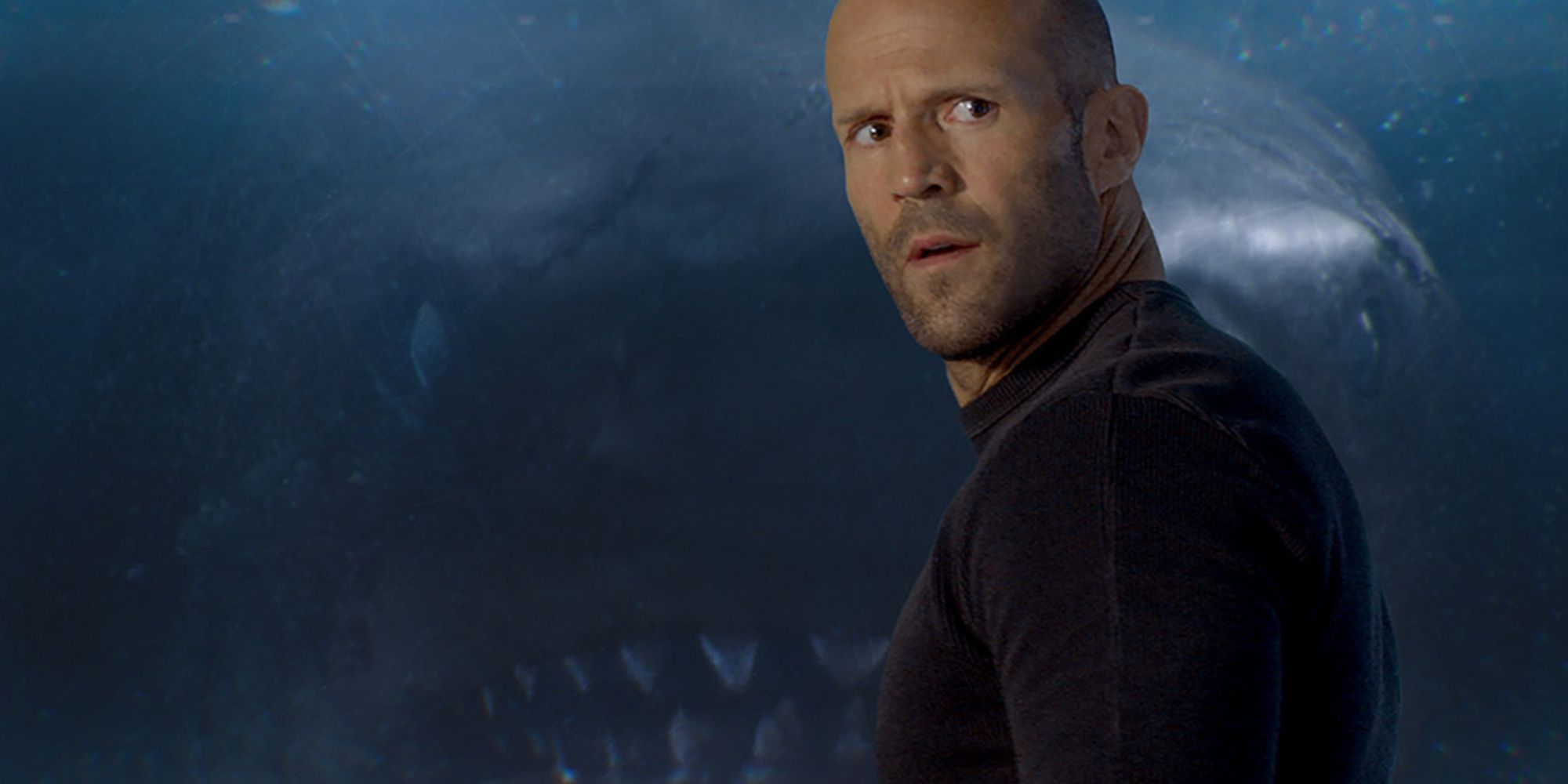 Run Time: 1 hr 53 min | Genre: Sci-Fi, Action | Director: Jon Turteltaub
Cast: Jason Statham, Bingbing Li, Rainn Wilson
The Meg takes the shark attack genre of monster flick pioneered by Jaws and pumps it up to 11. Loosely based on the Steve Alten novel, the movie follows a group of deep-sea explorers and oceanographers who encounter a massive prehistoric Megalodon while diving into the depths of the Marianas Trench. In addition to truly terrifying moments, this action-packed oceanic adventure has a great cast of characters, and you get fully invested in their struggle to capture or kill this wild predator. They're played by an even better group of talent, including Jason Statham (Crank), Rainn Wilson (The Office), Cliff Curtis (Doctor Sleep), and Shuya Sophia Cai (Somewhere Only We Know), who plays one of the most adorable kids in cinema history.
Watch on Hulu
White Men Can't Jump (2023)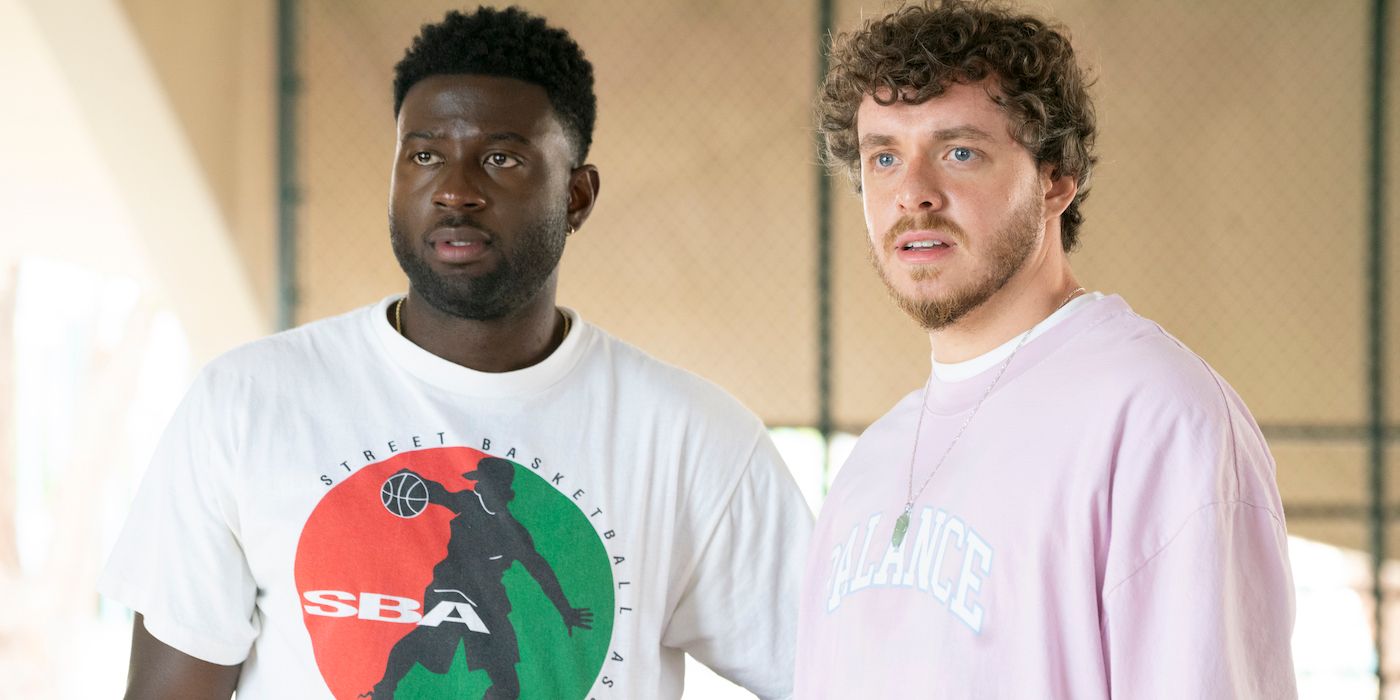 Run Time: 1 hr 41 min | Genre: Sports, Comedy | Director: Calmatic
Cast: Sinqua Walls, Jack Harlow, Lance Reddick
This modern remake of the 1992 film White Men Can't Jump stars Sinqua Walls (Teen Wolf) and musical artist Jack Harlow, who fill the roles originally played by Wesley Snipes (Demolition Man) and Woody Harrelson (Zombieland), respectively, as a mismatched pair hustling their way through the Los Angeles street basketball scene. Walls and Harlow's chemistry carries this film as their characters bicker and banter, bouncing from court to court, trash-talking, and building their friendship along the way. The film updates the setting and includes the jokes to fit our current comedic landscape, along with the classic Black and white humor you've come to expect from writer Kenya Barris (Black-ish).
Watch on Hulu
Twilight (2008)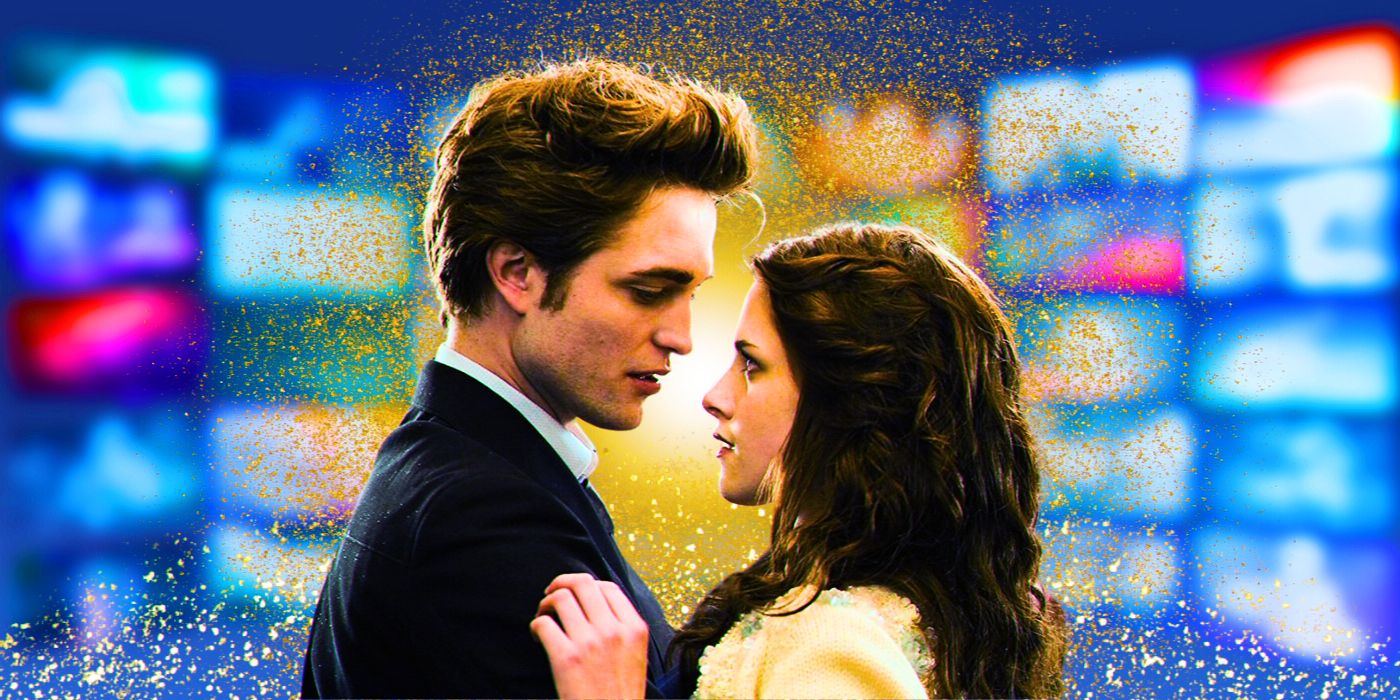 Run Time: 2 hrs 2 min | Genre: Fantasy Romance | Director: Catherine Hardwicke
Cast: Kristen Stewart, Robert Pattinson, Billy Burke, Peter Facinelli, Elizabeth Reaser
Directed by award-winning director Catherine Hardwicke (Thirteen), Twilight is a fascinating pop culture phenomenon inspired by the novel series by author Stephenie Meyer. Set in a fictional small town in the Pacific Northwest, Twilight follows newcomer and misfit Bella Swan (Kristen Stewart) as she deals with the pressures of being a new girl, high school, and of course, the alluring and mysterious Edward Cullen (Robert Pattinson), who also happens to be a vampire. In addition to skyrocketing the careers of Stewart, Pattinson, and so many others, Twilight sparked a franchise that will live on for decades. – Yael Tygiel
Watch on Hulu
Clock (2023)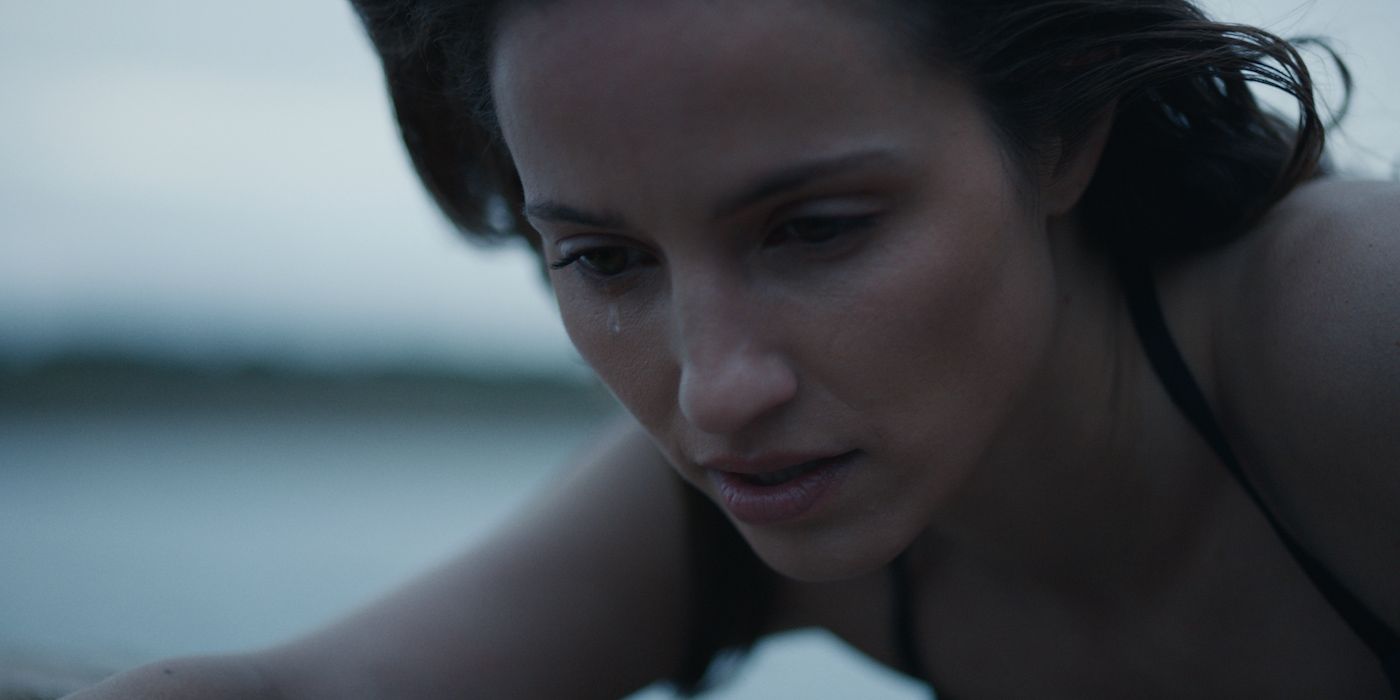 Run Time: 1 hr 31 min | Genre: Sci-Fi Horror | Director: Alexis Jacknow
Cast: Dianna Agron, Melora Hardin, Saul Rubinek, Isabelle Du
Dianna Agron (I Am Number Four) stars in Clock, a horrifically brilliant science-fiction film written and directed by Alexis Jacknow. Serving as Jacknow's feature-length debut, Clock brutally explores motherhood, purpose, and humanity's evolutionary need to procreate. With a biting script that allows the filmmaker to dissect bodily autonomy through the horror genre, Clock centers around Ella (Agron), a woman who does not want children. Co-starring with Agron is Saul Rubinek (Hunters) as her father and Melora Hardin (The Bold Type) as the scientist determined to "fix" Ella's "broken biological clock" through a mysterious clinical trial. – Yael Tygiel
Watch on Hulu
The Hunger Games (2012)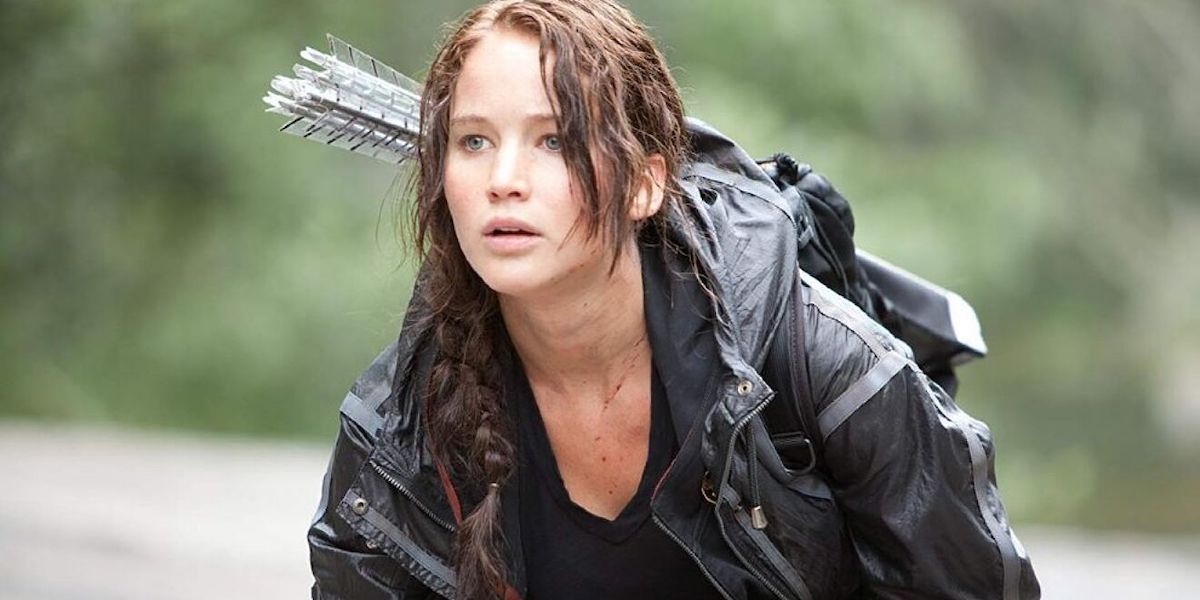 Run Time: 2 hr 22 min | Genre: YA Dystopia | Director: Gary Ross
Cast: Jennifer Lawrence, Josh Hutcherson, Liam Hemsworth
The film that kicked off one of the most famous YA franchises of all time, joining the ranks of Twilight and Harry Potter, The Hunger Games is a dystopian film starring Jennifer Lawrence as Katniss Everdeen: a skilled archer living in the poorest district of a nation called Panem. Each year, two tributes from each of the 12 districts must fight to the death in a televised event, with only one coming out victorious. When Katniss finds herself competing in the games, she must use her skills and courage to try to survive, shaking up the entire system and forming an unexpected relationship with fellow tribute Peeta (Josh Hutcherson) in the process. The Hunger Games is terrifying, clever, and endlessly entertaining. – Taylor Gates
Watch on Hulu
Quasi (2023)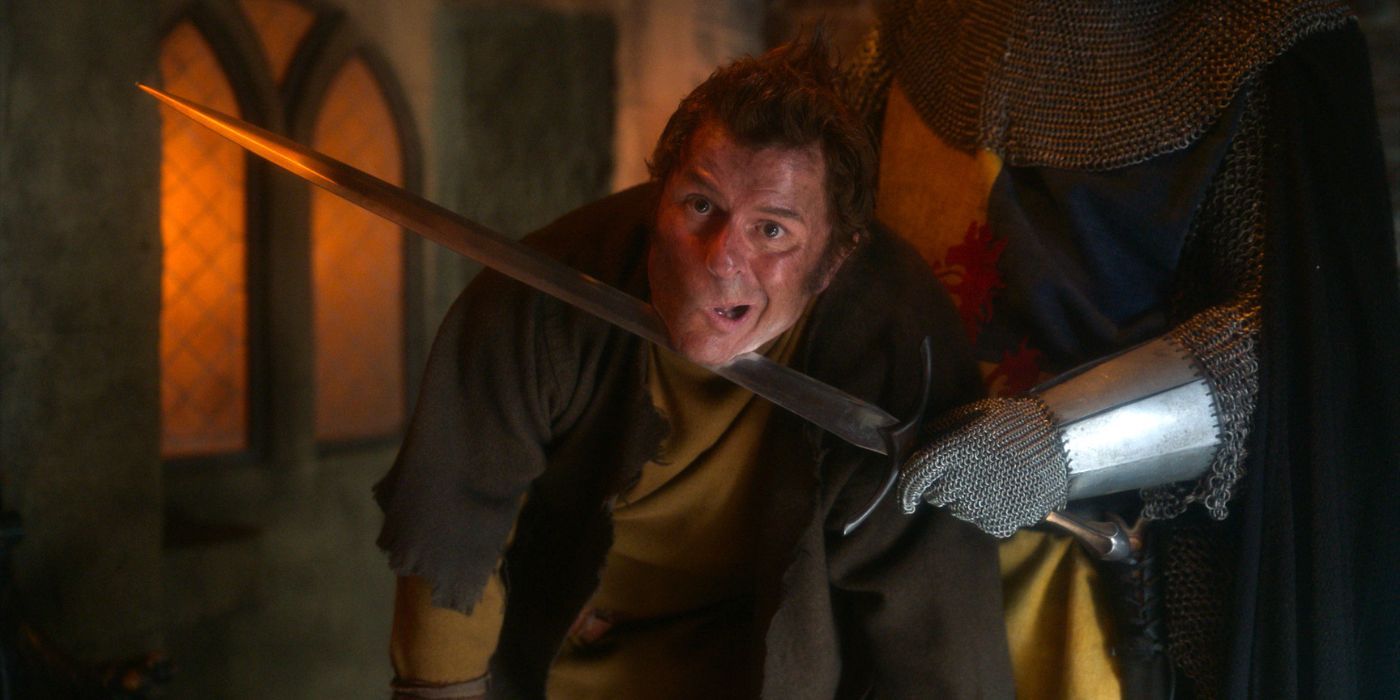 Run Time: 1 hr 39 min | Genre: Comedy | Director: Kevin Heffernan
Cast: Brian Cox, Steve Lemme, Jay Chandrasekhar, Adrianne Palicki
Narrated by Brian Cox (Succession), Quasi is a hilarious film from Broken Lizard, the guys behind raunchy comedies Beerfest and Super Troopers. Directed by Kevin Heffernan, who co-wrote the movie with frequent collaborators Jay Chandrasekhar and Steve Lemme, Quasi delivers a creative spin on a classic tale of an outcast hunchback attempting to find love while surviving the feud between the pope (Paul Soter) and king of France (Chandrasekhar). As with previous projects where the writers and directors appear in the comedy, Quasi is no different, seeing Heffernan and Lemme star alongside Adrianne Palicki (The Orville). – Yael Tygiel
Watch on Hulu
Bridesmaids (2011)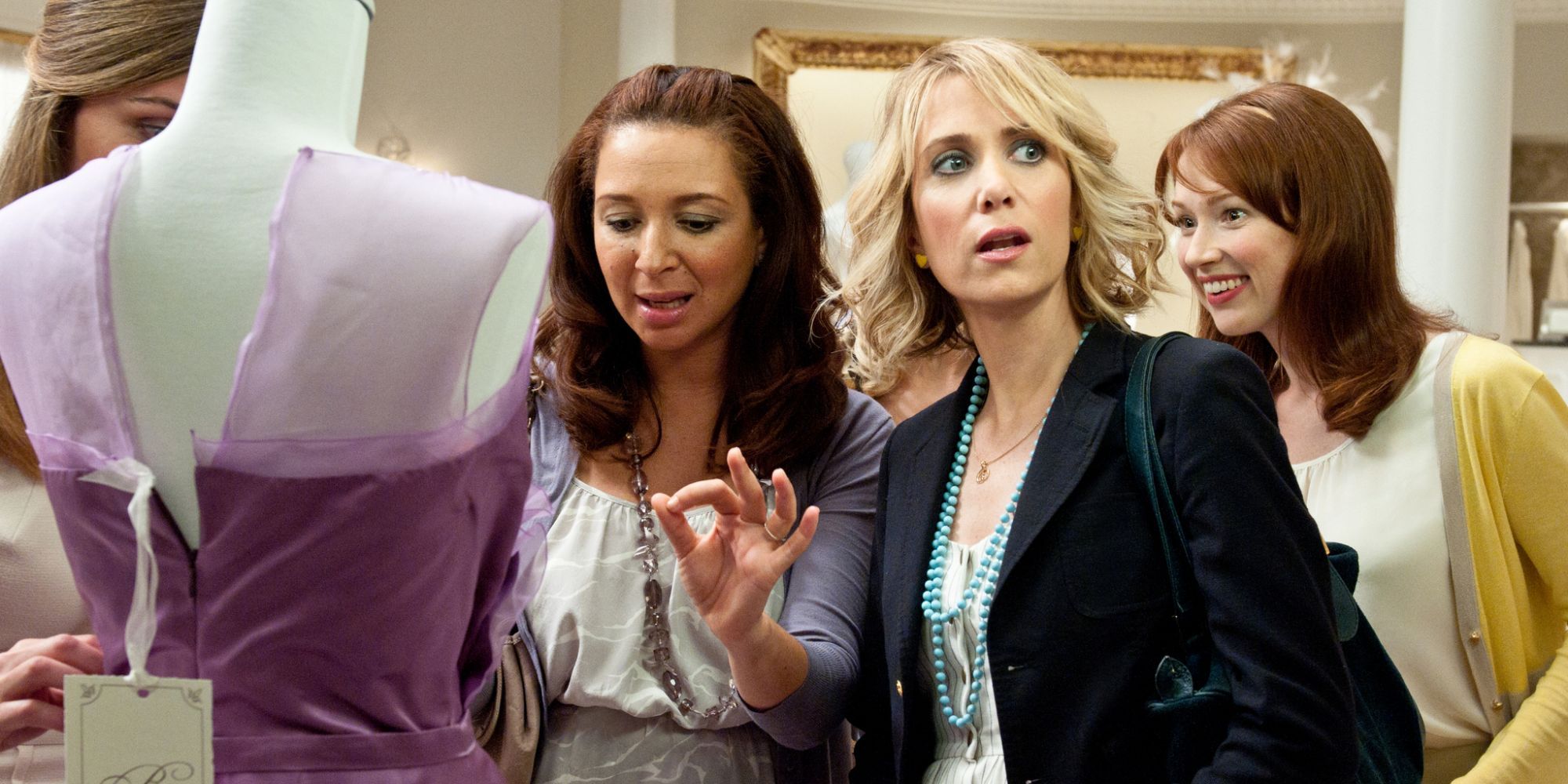 Run Time: 2 hrs 5 min | Genre: Comedy | Director: Paul Feig
Cast: Kristen Wiig, Maya Rudolph, Rose Byrne, Melissa McCarthy, Wendi McLendon-Covey
Bridesmaids is a hilarious comedy co-written by Kristen Wiig and Annie Mumolo (Barb and Star Go to Vista Del Mar) that explores the intricacies of female friendships, particularly as friends find themselves at different stages of their lives. Starring Wiig, along with an unprecedented cast of women in comedy, including Maya Rudolph (Big Mouth) and Rose Byrne (Physical), Bridesmaids was directed by Paul Feig (Ghostbusters), who cleverly emphasized the brilliant ensemble. Over a decade later, not only does Bridesmaids continue to be quoted and live on in meme culture, but the film is considered a catalyst that skyrocketed most of the cast to the global scale. – Yael Tygiel
Watch on Hulu
Moulin Rouge (2001)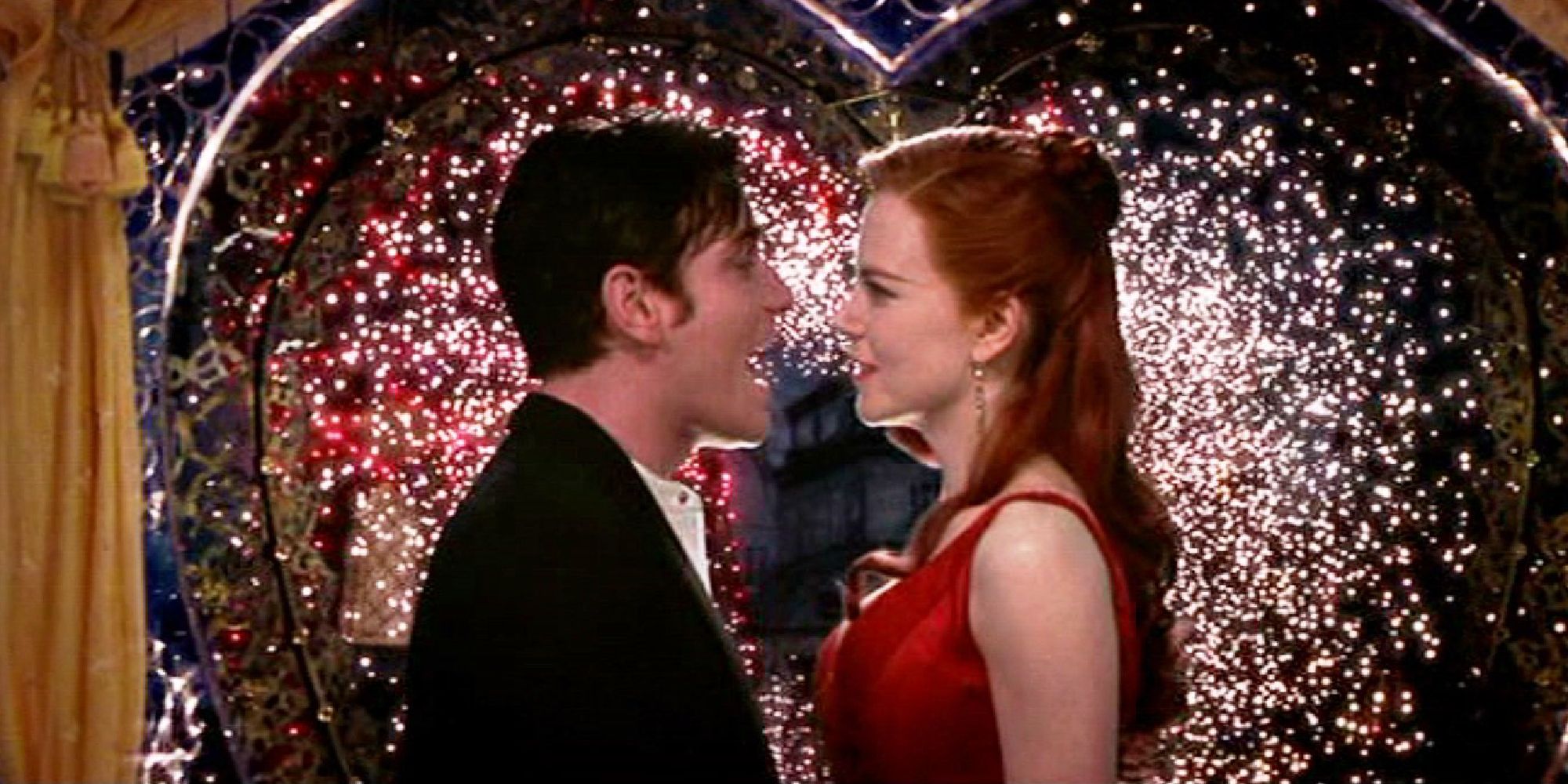 Run Time: 2 hrs 7 min | Genre: Musical Romance | Director: Baz Luhrmann
Cast: Nicole Kidman, Ewan McGregor, John Leguizamo,
Before becoming a Broadway success, Moulin Rouge graced the big screen and landed icon status from award-winning writer/director Baz Luhrmann (Elvis). A vivid story of romance and heartbreak, Moulin Rouge is a cinematic masterpiece set in the early 1900s starring Ewan McGregor (Obi-Wan Kenobi) as a young, poor English poet who wanders into the legendary Moulin Rouge nightclub where he instantly falls in love with the star: an enigmatic courtesan named Satine, played perfectly by Nicole Kidman (Nine Perfect Strangers). Highlighted by Luhrmann's unique filmmaking style, as well as playful costuming and an unforgettable soundtrack, Moulin Rouge defined a generation. – Yael Tygiel
Watch on Hulu
Rye Lane (2023)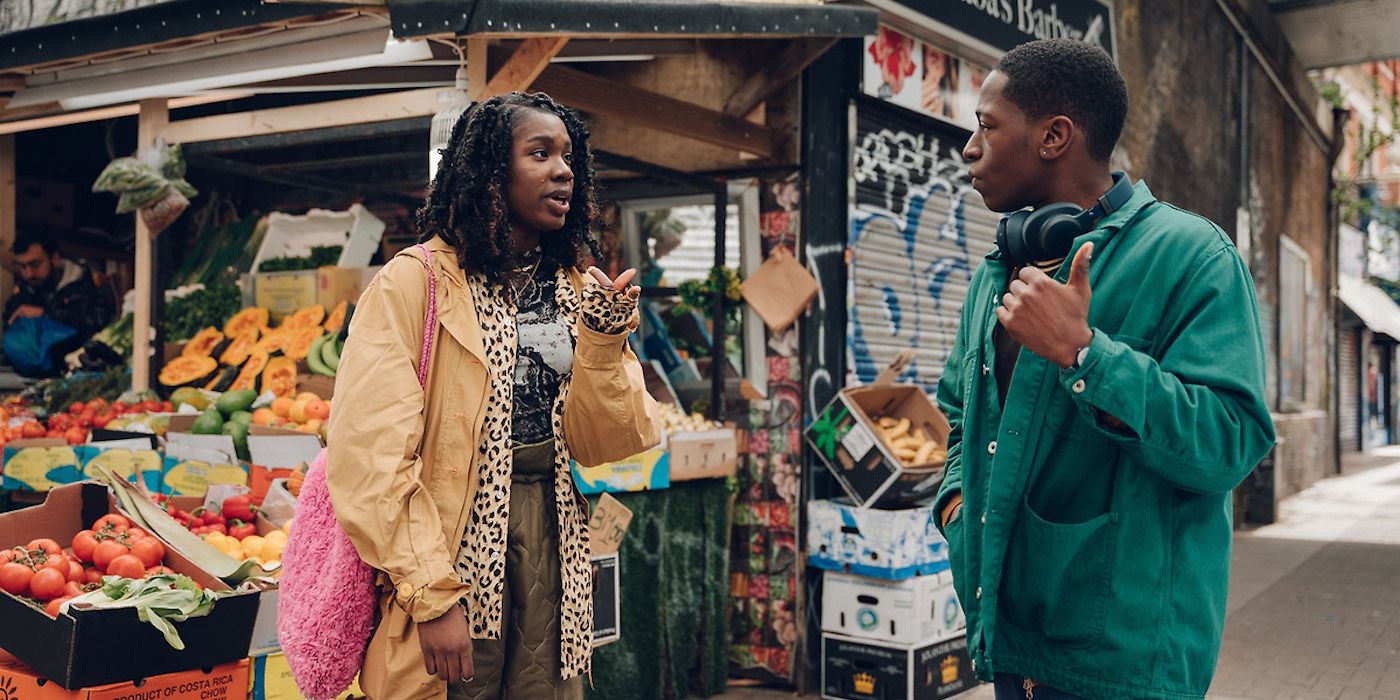 Run Time: 1 hr 22 min | Genre: Romantic Comedy | Director: Raine Allen-Miller
Cast: David Jonsson, Vivian Oparah, Poppy Allen-Quarmby, Simon Manyonda
Raine Allen-Miller directs Rye Lane, a beautiful British romantic comedy starring up-and-coming actors David Jonsson and Vivian Oparah (Class). Taking place over the course of a single day in South London, Rye Lane follows a couple of twentysomethings (Jonsson and Oparah) as they connect over recent break-ups. Co-written by Nathan Bryon and Tom Melia, Rye Lane balances heart and humor, providing a funny and touching story about how a chance encounter can alter everything. Cleverly embedding the audience in a subculture of a particular neighborhood, Rye Lane finds a way to simultaneously be hyper-specific yet universal. – Yael Tygiel
Watch on Hulu
Triangle of Sadness (2022)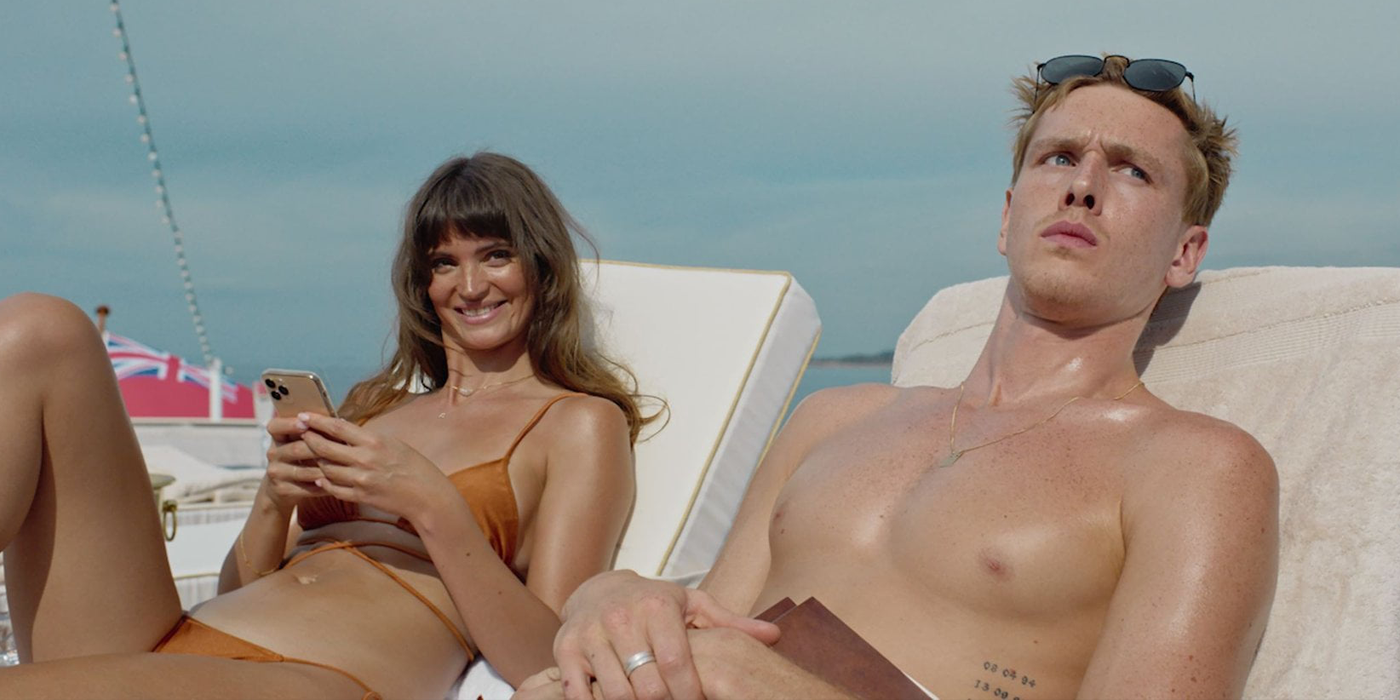 Run Time: 2 hrs 20 min | Genre: Drama Comedy | Director: Ruben Östlund
Cast: Woody Harrelson, Dolly de Leon, Harris Dickinson, Charlbi Dean
Easily comparable to The Menu and Glass Onion: A Knives Out Mystery, Triangle of Sadness is an award-winning, wickedly comical satire written and directed by Ruben Östlund in his English feature debut. Through humorous exaggerations, Triangle of Sadness follows a celebrity couple, Carl (Harris Dickinson) and Yaya (Charlbi Dean), on an exclusive cruise for the obscenely wealthy on a superyacht. When the elite vessel encounters a brutal storm, survivors of the unexpected tragedy are left to fend for themselves. Triangle of Sadness also stars Dolly de Leon and Woody Harrelson, who is delightfully entertaining as the yacht's captain. – Yael Tygiel
Watch on Hulu
Boston Strangler (2023)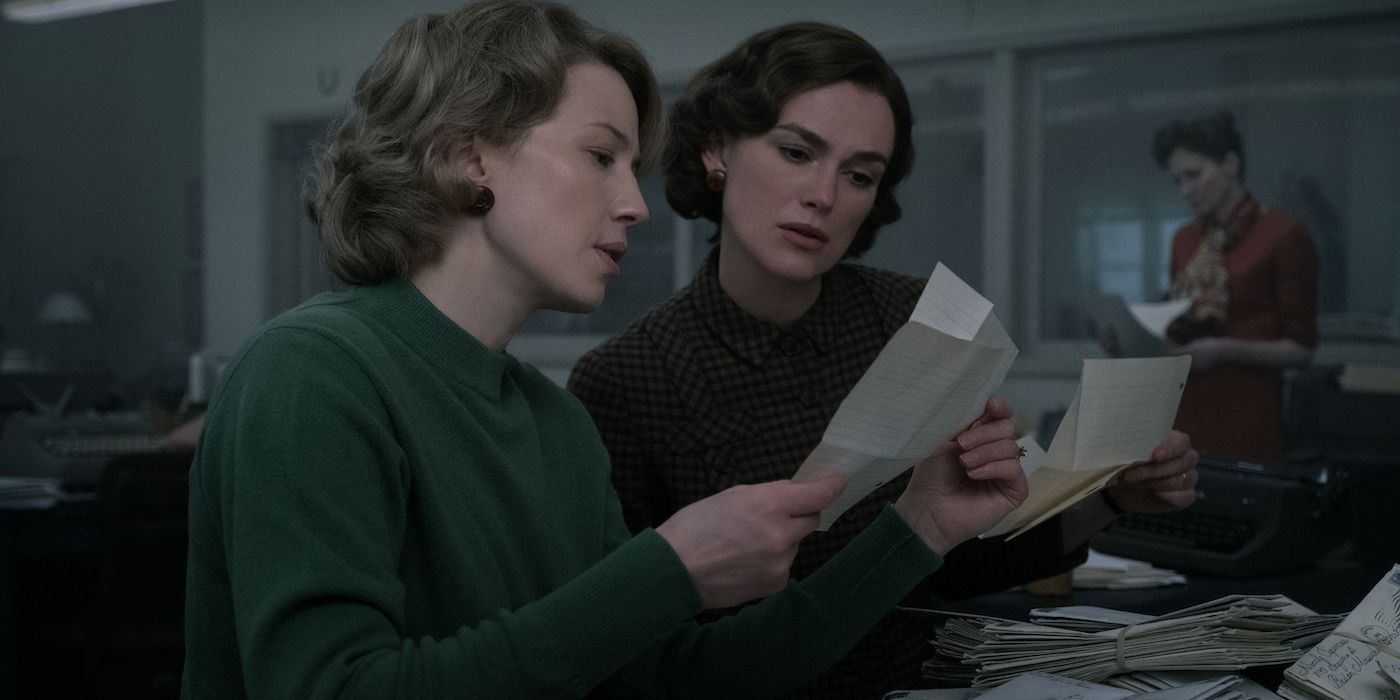 Run Time: 1 hr 52 min | Genre: Crime Drama, History, Thriller | Director: Matt Ruskin
Cast: Keira Knightley, Carrie Coon, Chris Cooper, David Dastmalchian
Writer/director Matt Ruskin (Crown Heights) and producer Ridley Scott (Blade Runner) created a gripping period piece that will take your breath away. Boston Strangler is based on the true story of the Boston serial killer and the reporters who helped take him down. Keira Knightley (The Imitation Game) portrays Loretta McLaughlin, who broke the story in the 1960s while contending with sexism, police corruption, and the fear of becoming a victim herself. Between the immersive setting and the spectacular performances, especially from Carrie Coon (The Post) and David Dastmalchian (The Suicide Squad), it's difficult not to get sucked into this riveting story just as much as the reporters of the era. – Tauri Miller
Watch on Hulu
Brimstone (2016)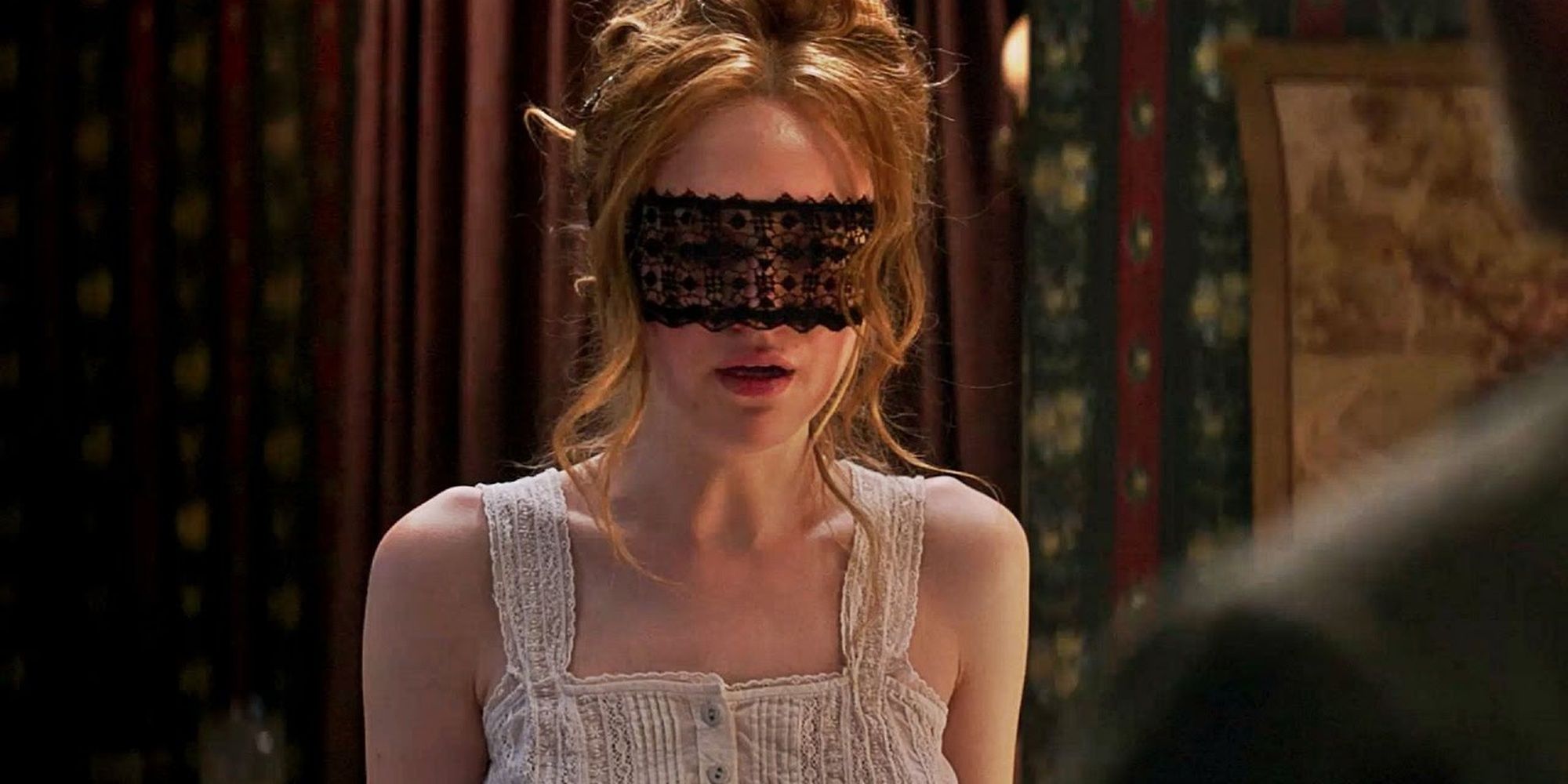 Run Time: 2 hr 28 min | Genre: Western, Thriller | Director: Martin Koolhoven
Cast: Dakota Fanning, Guy Pearce, Emilia Jones, Kit Harington, Carice van Houten
Brimstone is a violent, award-winning film following Liz (Dakota Fanning), a mute young woman in a small Western town whose family comes under attack by a mysterious new minister (Guy Pearce). The story unfolds in a time-bending, nonlinear, four-act structure that slowly reveals the depth of depravity the minister is capable of while adding layers to the gruesome and persistent connection he shares with Liz. Brimstone isn't for the faint of heart, but it's a wild ride through and through. Fanning and Pearce deliver a harrowing story that I have faith viewers will enjoy. – Tauri Miller
Watch on Hulu
Grimcutty (2022)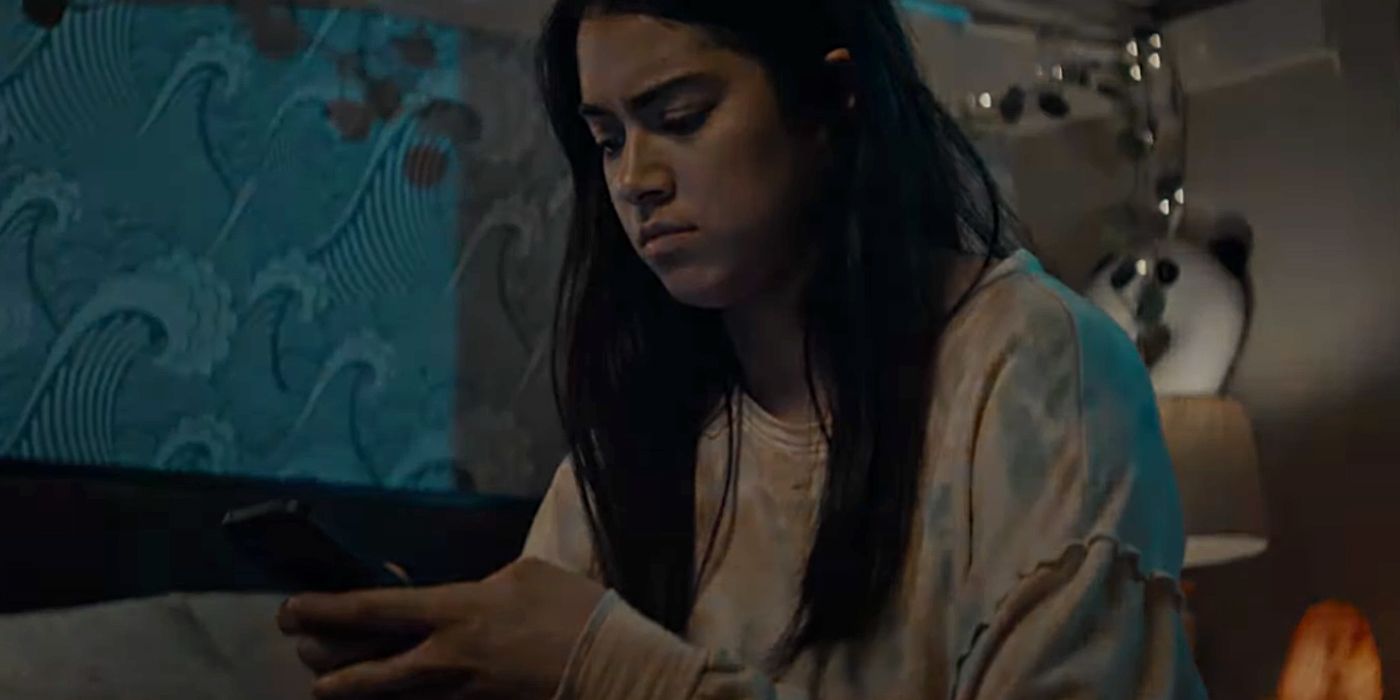 Run Time: 1 hr 41 min | Genre: Horror | Director: John Ross
Cast: Shannyn Sossamon, Sara Wolfkind, Usman Ally
A meta modern horror, Grimcutty comes from writer/director John Ross. Inspired by an internet meme hoax, Grimcutty explores the realities of meme culture by bringing one to life in a grizzly and terrifying movie. Grimcutty has a simple story of a creature coming to life and haunting a town, ushering creative kills and twists on horror tropes. Starring Shannyn Sossamon (Wayward Pines) and Usman Ally (A Series of Unfortunate Events), along with Sara Wolfkind, Grimcutty dives into themes of gaslighting, mass hysteria, and the chaos of losing one's agency. – Yael Tygiel
Watch on Hulu