Let us help whittle down your "must-watch" list.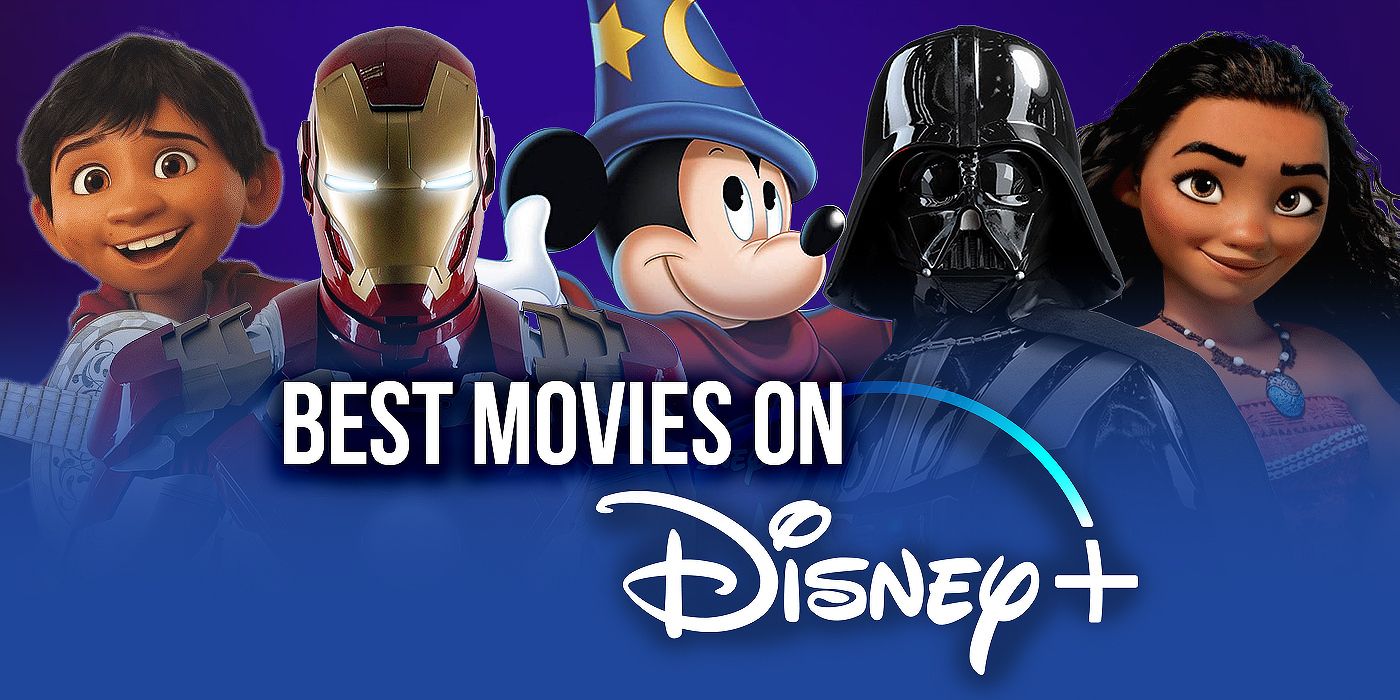 The volume of content available on Disney+ may feel overwhelming. Indeed, there are a plethora of good movies on Disney+, from forgotten live-action films from the 60s, 70s, and 80s alongside a ton of Disney Channel Original movies — and that's not to mention the catalog titles from Pixar, Marvel, and Lucasfilm and the growing library of new original films you can only find on Disney+. To help you find the cream of the crop, we're compiled a list of the best movies on Disney Plus across all genres. Take a look!
For more recommendations, check out our list of the best shows on Disney+, best comedies on Disney+, and best romantic movies on Disney+.
This article was last updated on June 30th to include Flamin' Hot.
RELATED: The Best Shows on Disney+ Right Now
Turning Red (2022)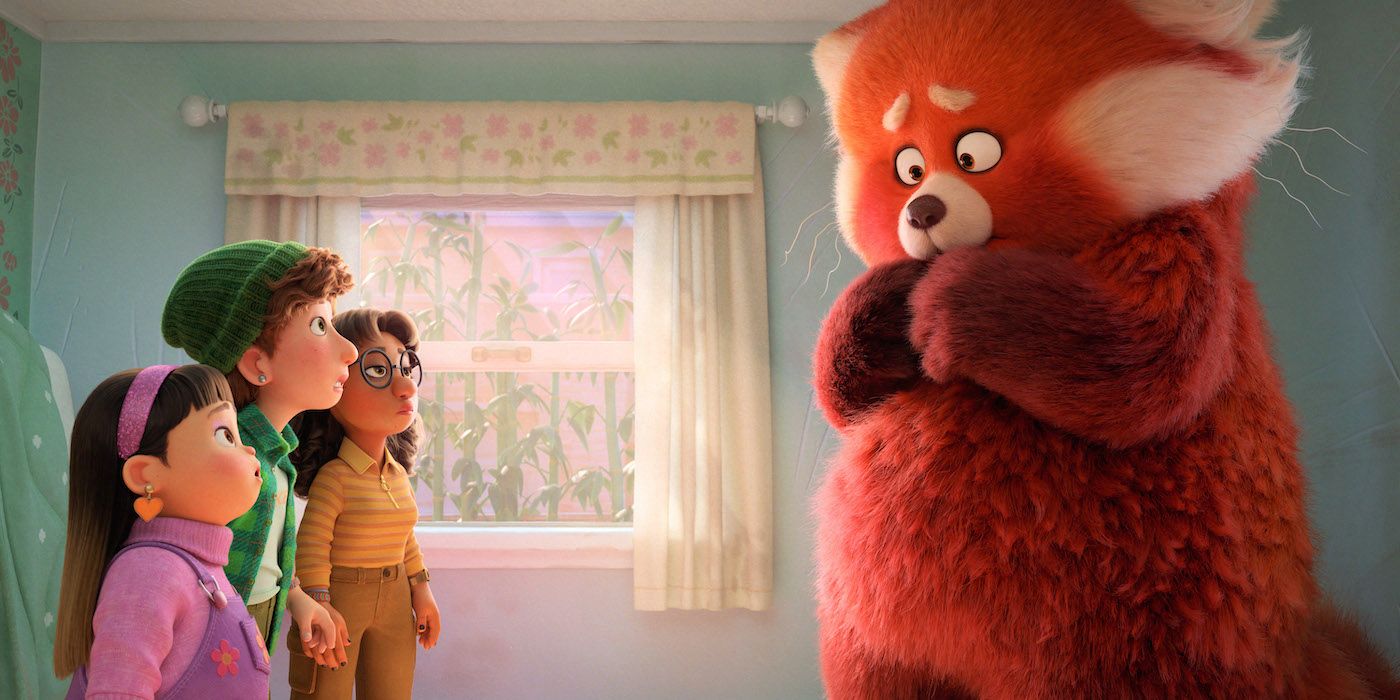 Run Time: 1 hr 40 min | Genre: Family Comedy | Director: Domee Shi
Cast: Rosalie Chiang, Sandra Oh, Ava Morse, Hyein Park, Maitreyi Ramakrishnan, and James Hong
Pixar has shown us time and time again that they know exactly how to push the right buttons to move us, to make us cry, to devastate us. But what Turning Red is doing might be even more impressive, a bright story that doesn't skimp on the moving sentiments, but provides these emotions in a lovely, fun, and largely optimistic story of self-discovery and the first steps into womanhood. Turning Red can do all this in a film packed with panda transformations, ridiculous boy bands, needy Tamagotchis, and absurd first crushes. Turning Red proves that a Pixar film can be cheery, positive, and light, while also leaving a touching and powerful impression. — Ross Bonaime
Watch on Disney+
Flamin' Hot (2023)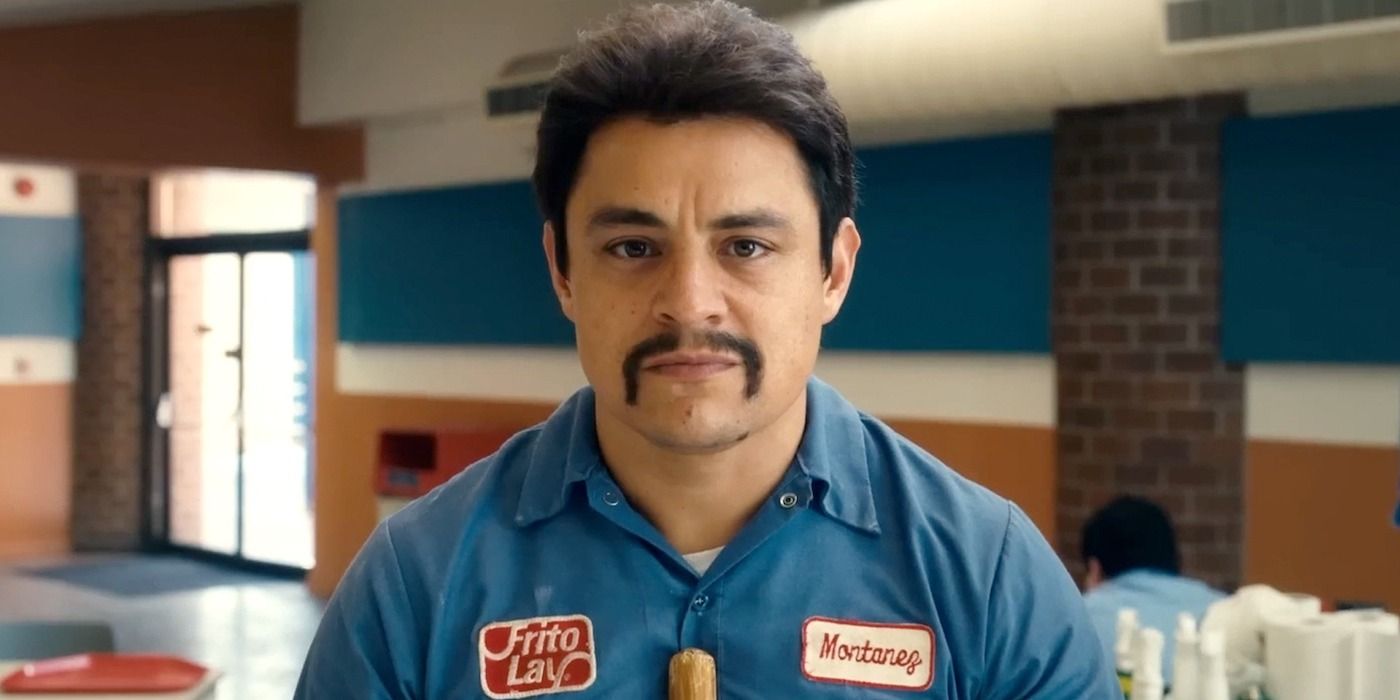 Run Time: 1 hr 39 min | Director: Eva Longoria
Cast: Jesse Garcia, Annie Gonzalez, Dennis Haysbert, Tony Shalhoub, Matt Walsh
Inspired by a true story – told in a fantastically humorous style – Flamin' Hot is a delicious film from director Eva Longoria. Flamin' Hot stars Jesse Garcia (Narcos: Mexico) as a Mexican-American Frito Lay janitor named Richard Montañez. With a script by Lewis Colick, Linda Yvette Chávez, and Richard Montanez and an undeniably entertaining stylized presentation, Flamin' Hot reveals the unexpected history of a beloved snack that became a worldwide phenomenon through an uplifting story of perseverance. Co-starring alongside Garcia is an incredibly talented comedic cast, including Annie Gonzalez, Dennis Haysbert (Lucifer), Tony Shalhoub (The Marvelous Mrs. Maisel), and Matt Walsh. – Yael Tygiel
Watch on Disney+
Avatar: The Way of Water (2022)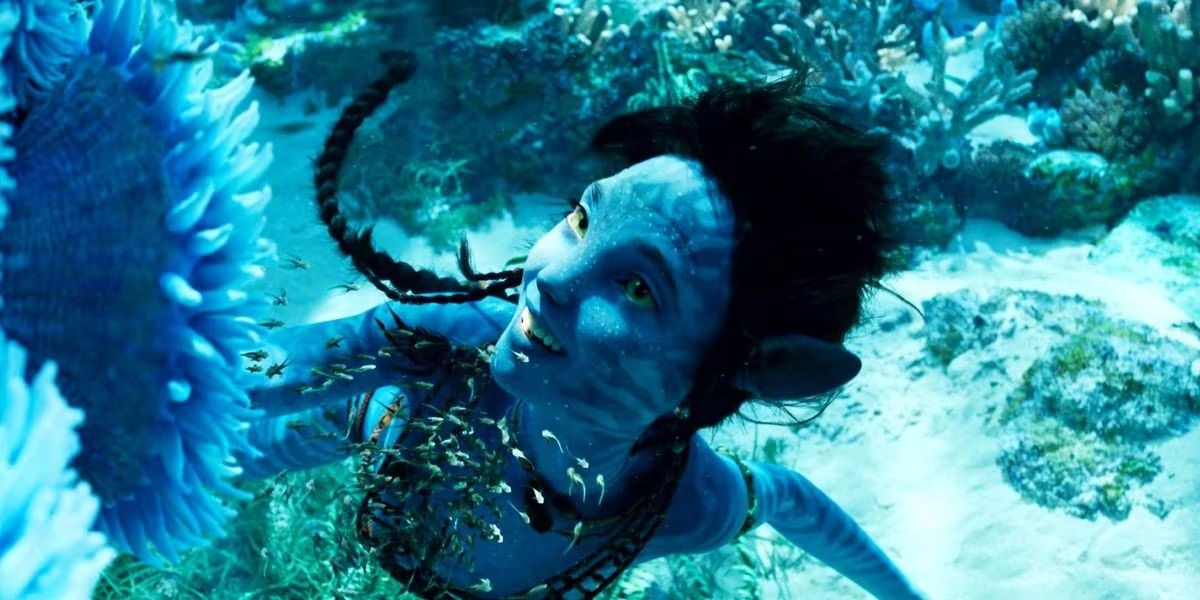 Run Time: 3 hrs 12 min | Director: James Cameron
Cast: Sam Worthington, Zoe Saldana, Sigourney Weaver
Continuing James Cameron's groundbreaking cinematic franchise, Avatar: The Way of Water takes audiences back to the jaw-dropping scenery of Pandora. Taking place a decade after the original Avatar film, Avatar: The Way of Water features a slew of actors reprising their roles, including Sam Worthington and Zoe Saldana (Guardians of the Galaxy, Vol 3). While undoubtedly showcasing gorgeous visuals of the rich and vivid world created by Cameron, especially focusing on the use of light and water, Avatar: The Way of Water also delivers a generously emotional and intricate story woven deftly with heart-pumping action and adventure. – Yael Tygiel
Watch on Disney+
Stan Lee (2023)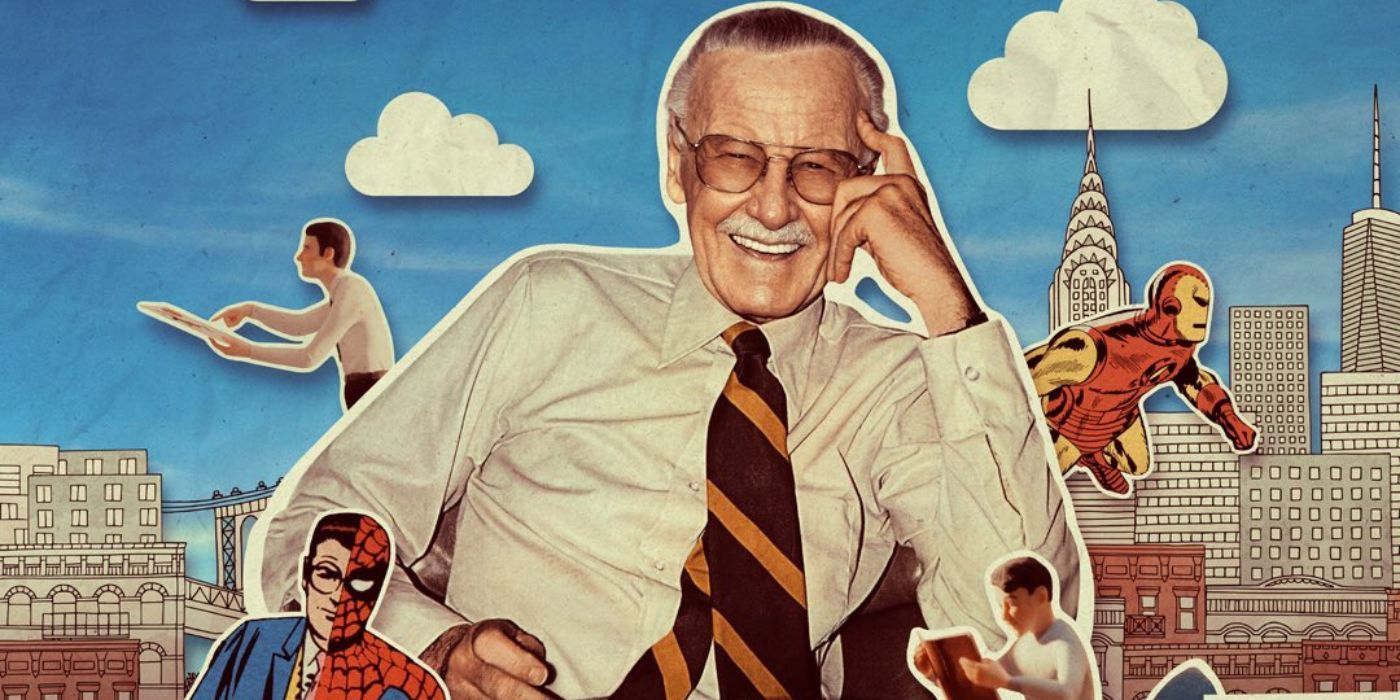 Run Time: 1 hr 26 min | Genre: Documentary | Director: David Gelb
Stan Lee is a documentary that serves as both fan service and a beautiful tribute to the man himself. Through Stan Lee, director David Gelb delightfully welcomes legendary comic creator Stan Lee to share his personal journey in his own words. The carefully crafted documentary film mines hours of interview footage, peppered with behind-the-scenes archives from huge MCU films. Stan Lee explores a lively personality, touching on the heartbeat of Marvel and the evolution of the comics world. Illuminating the history of comics in the United States and the passion of the artists responsible for today's cinematic climate, Stan Lee is a touching gift for the man who gifted the world so many beloved superheroes. – Yael Tygiel
Color of Friendship (2000)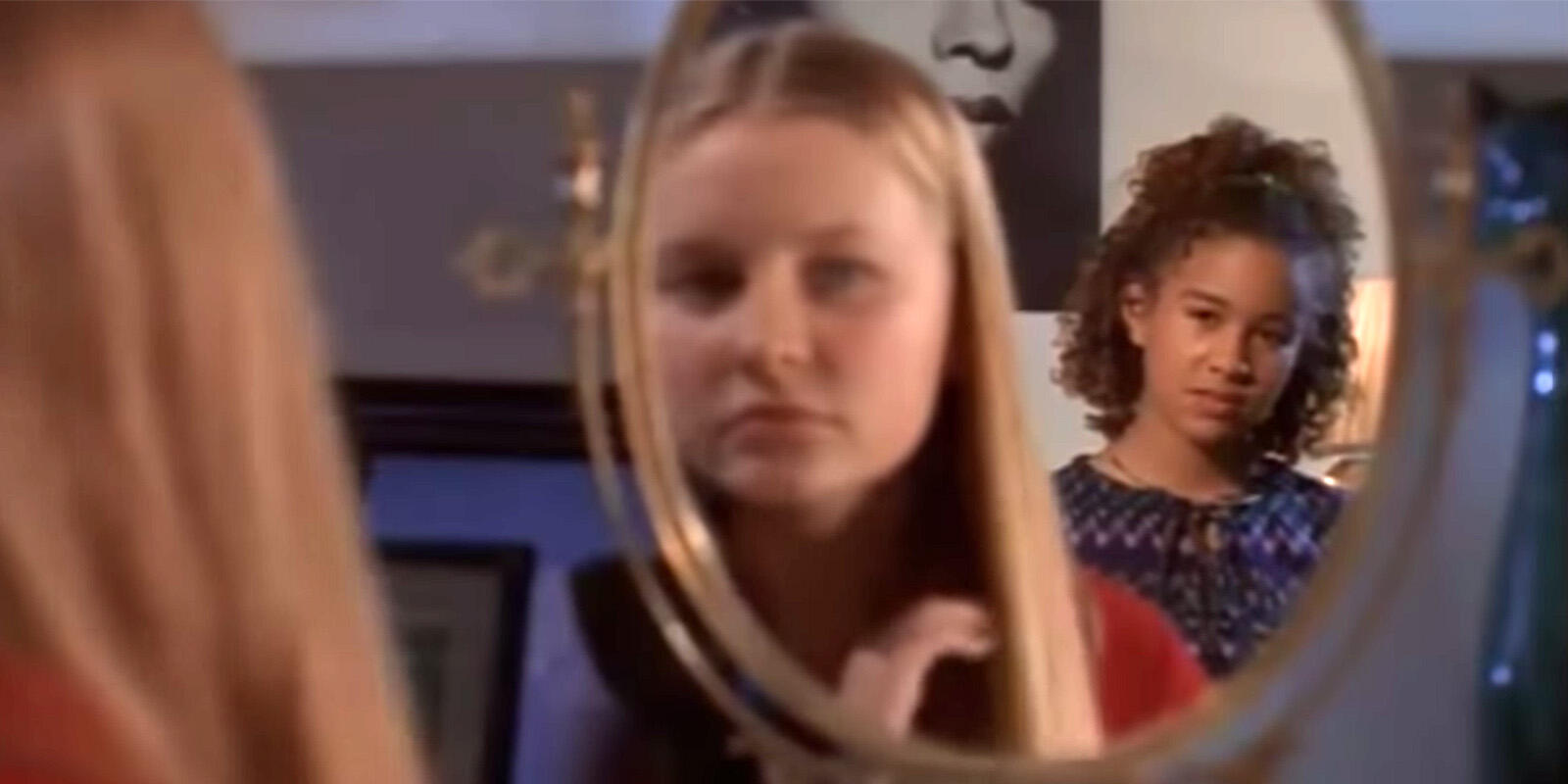 Run Time: ​​1 hr 23 min | Genre: Family, Drama | Director: Kevin Hooks
Cast: Carl Lumbly, Penny Johnson, Shadia Simmons, Lindsey Haun
The Color of Friendship is a story of learning tolerance that's based on a true story of two teenage girls from very different backgrounds becoming best friends. Piper Dellums (Shadia Simmons), daughter of Congressman Ron Dellums, begs her family to host an exchange student from Africa. However, they are surprised to find the South African student they get is a young white girl benefitting from the inequality of apartheid. The film is a great way for kids to learn about how discrimination and systemic oppression affect people of color while enjoying the enduring friendship develop between the main two girls.
Watch on Disney+
Ant-Man and The Wasp: Quantumania (2023)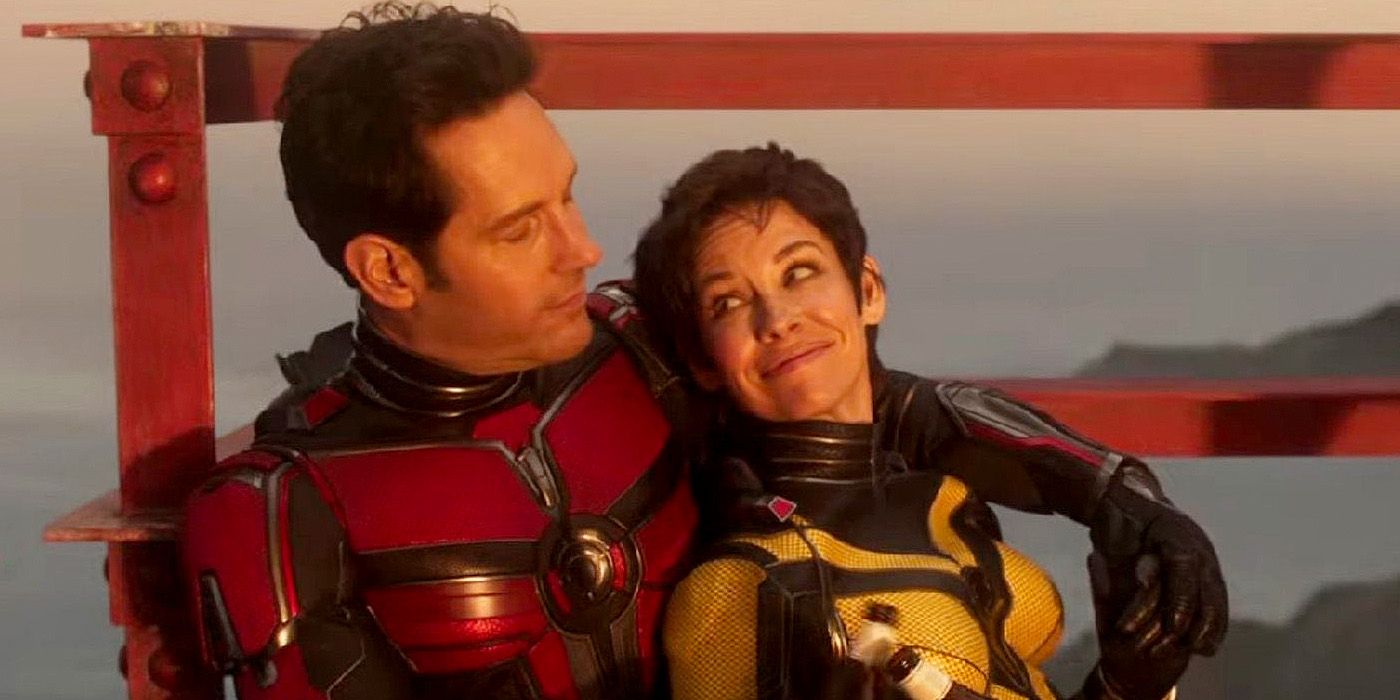 Run Time: 2 hr 4 min | Genre: Action, Comedy | Director: Peyton Reed
Cast: Paul Rudd, Evangeline Lilly, Jonathan Majors, Michael Douglas
Ant-Man and The Wasp: Quantumania is the third installment of the Marvel Cinematic Universe's Ant-Man series directed by Peyton Reed (Bring It On). Set after the events of Avengers: Endgame, the film takes Scott Lang (Paul Rudd) and the whole gang down into the Quantum Realm, where they come face-to-face with Kang (Jonathan Majors), a tyrannical dictator who controls the worlds below our own with an iron fist. As one of the MCU's more comedic series, this film is a perfect mix of humor and action that raises the stakes for the franchise by introducing audiences to the main villain of the next phases of the Multiverse Saga.
Watch on Disney+
Ice Princess (2005)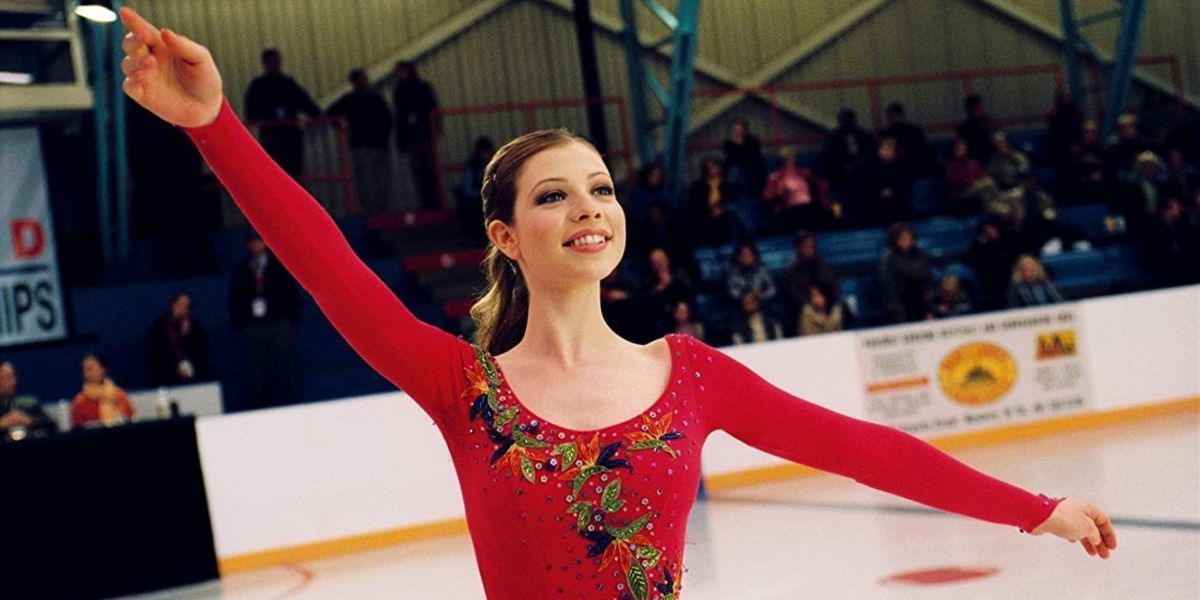 Run Time: 1 hr 38 min | Genre: Family, Sports Comedy | Director: Tim Fywell
Cast: Michelle Trachtenberg, Kim Cattrall, Trevor Blumas
Anyone looking to get their young girl into STEM and/or sports should show them Ice Princess. Michelle Trachtenberg (Buffy) plays Casey Carlyle, a brainy young science student who realizes she can mix physics with ice skating to innovate and improve everyone's skills using algorithms and the help of a tough, seasoned coach played by the ever-talented Kim Cattrall (Sex and the City). The film also features an up-and-coming Hayden Panettiere (Nashville), who had to learn how to figure skate from scratch just for this role. This is an inspirational movie that sends a great message to kids that they don't have to box themselves into one thing and that they can always find new and interesting ways to apply the things they love.
Watch on Disney+
Crater (2023)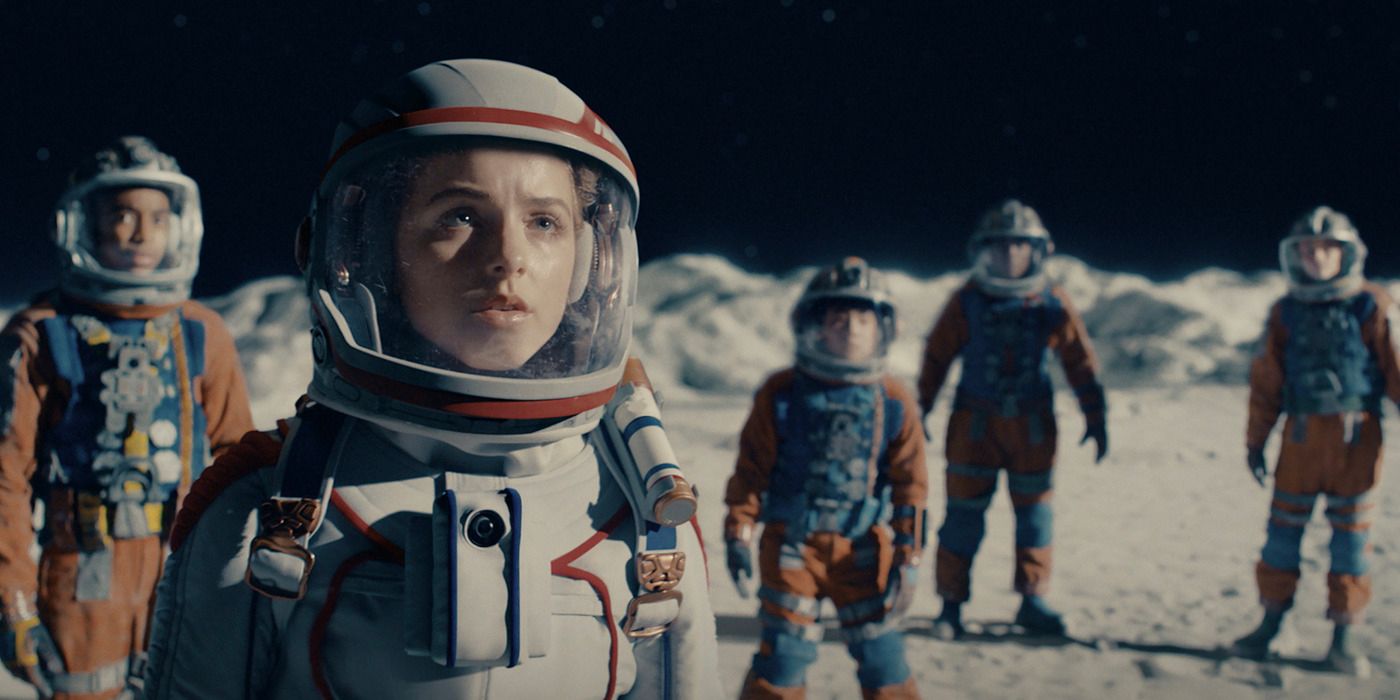 Run Time: 1 hr 45 min | Genre: Family, Adventure | Director: Kyle Patrick Alvarez
Cast: Mckenna Grace, Brady Noon, Billy Barratt
Crater takes the coming-of-age road trip concept and blasts it off to space. This sci-fi teen adventure takes place on the moon in a future where a mining colony is set up to gather resources across generations of settlers. Caleb (Isaiah Russell-Bailey) hits the lunar surface in a stolen rover with his best friends and a girl from Earth to explore a legendary crater at the behest of his late father. The film has thoughtful worldbuilding and takes the time to explore a reality where children are born on the humble satellite orbiting our planet and know no other world. But beyond the lived-in world lies a tale of grief, longing, and growth that is as delightful as it is thought-provoking.
Watch on Disney+
Spider-Man: Homecoming (2017)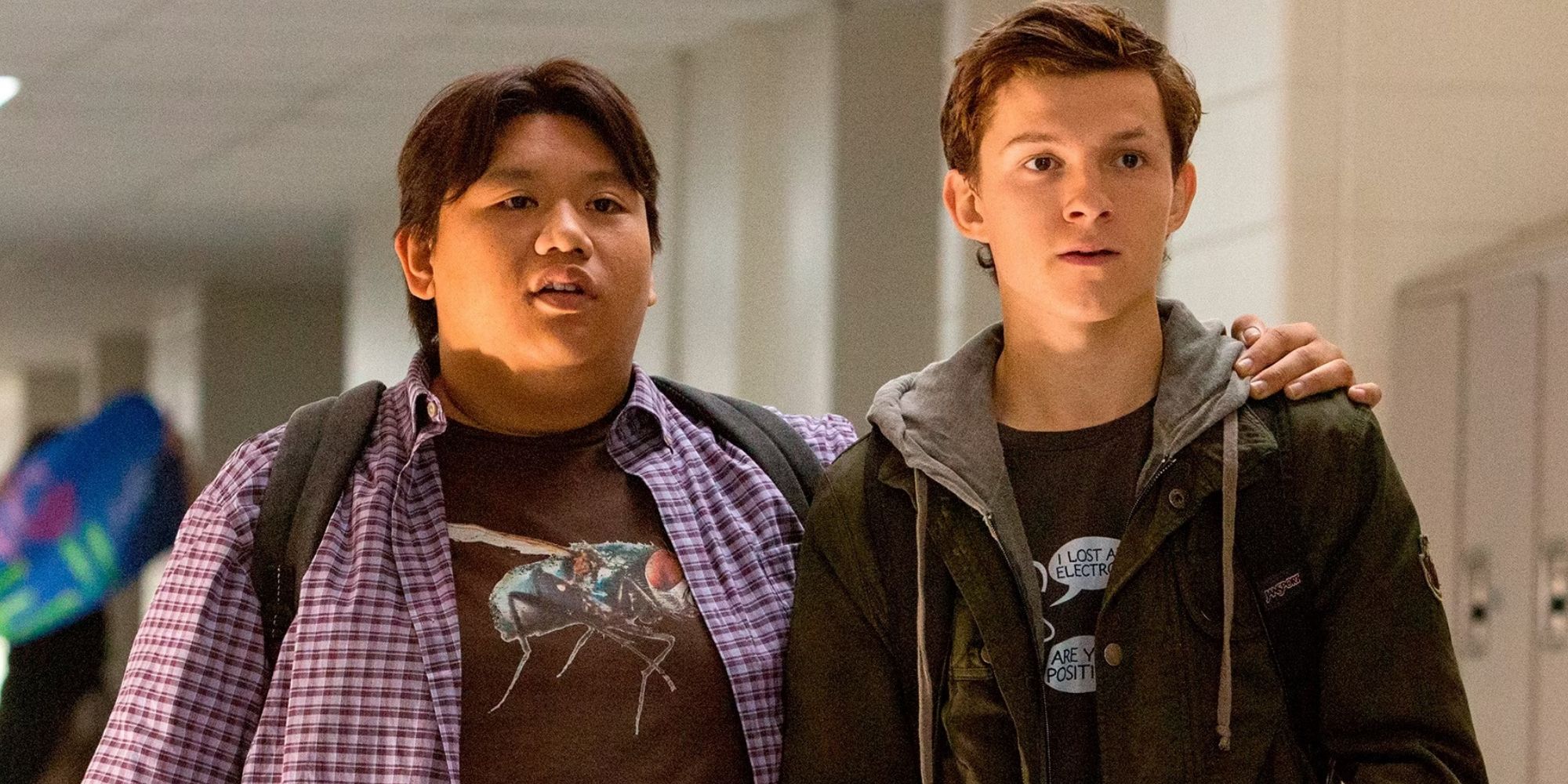 Run Time: 2 hrs 13 min | Genre: Superhero | Director: Jon Watts
Cast: Tom Holland, Michael Keaton, Marisa Tomei, Robert Downey Jr.
Tom Holland (Uncharted) swings into action for the latest imagining of the comic book web-slinger in Spider-Man: Homecoming. Taking place after the events of Captain America: Civil War, Spider-Man: Homecoming watches as the wall-crawler struggles to adapt to the mundane life of high school, agonizing to be more than a local neighborhood hero. Director Jon Watts connects the action-packed adventure directly to the Marvel Cinematic Universe, as Spider-Man: Homecoming has Robert Downey Jr. and Jon Favreau (The Mandalorian) reprising their roles, as well as the introduction to villain Vulture (Michael Keaton). – Yael Tygiel
Watch on Disney+
Holes (2003)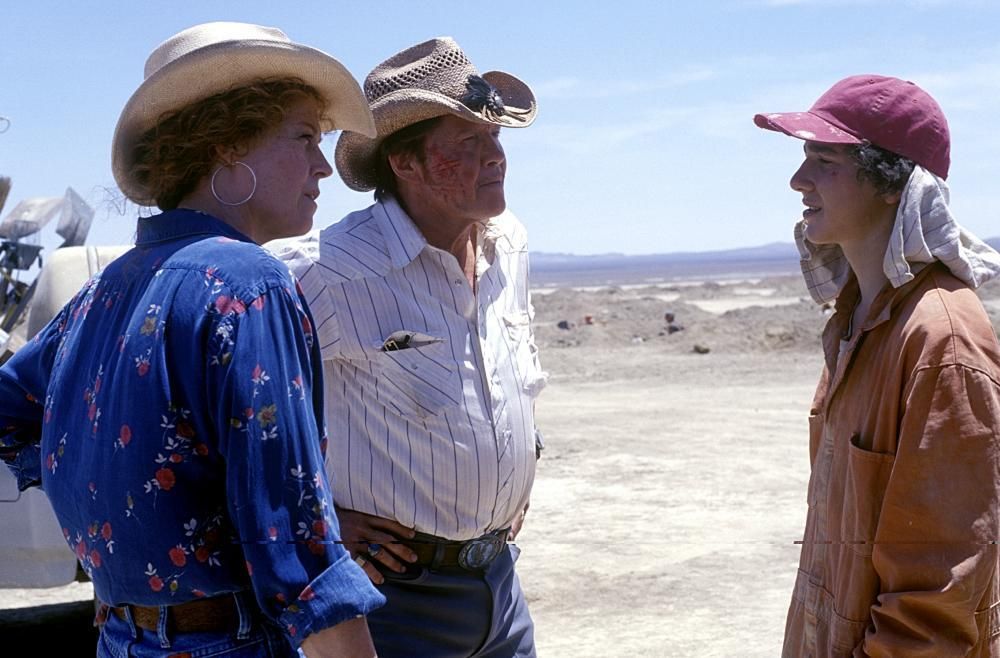 Run Time: 1 hr 57 min | Genre: Family Adventure | Director: Andrew Davis
Cast: Shia LaBeouf, Sigourney Weaver, Jon Voight, Tim Blake Nelson
Shia LaBeouf (The Peanut Butter Falcon) stars in Holes as Stanley, a wrongfully convicted boy sentenced to a detention work camp in the desert. Directed by Andrew Davis, Holes has been praised for both its ability to stay faithful to the source material (Louis Sachar's novel) as well the director's incredibly powerful visual standards. In addition to LaBeouf, Holes also features an incredible supporting cast that includes Sigourney Weaver (Avatar), Jon Voight (Ray Donovan), Patricia Arquette (Severance), and Tim Blake Nelson. Holes brings to life an imaginative and intelligent story showcased by wide shots that build an epic feel for a family film. – Yael Tygiel
Watch on Disney+
Peter Pan & Wendy (2023)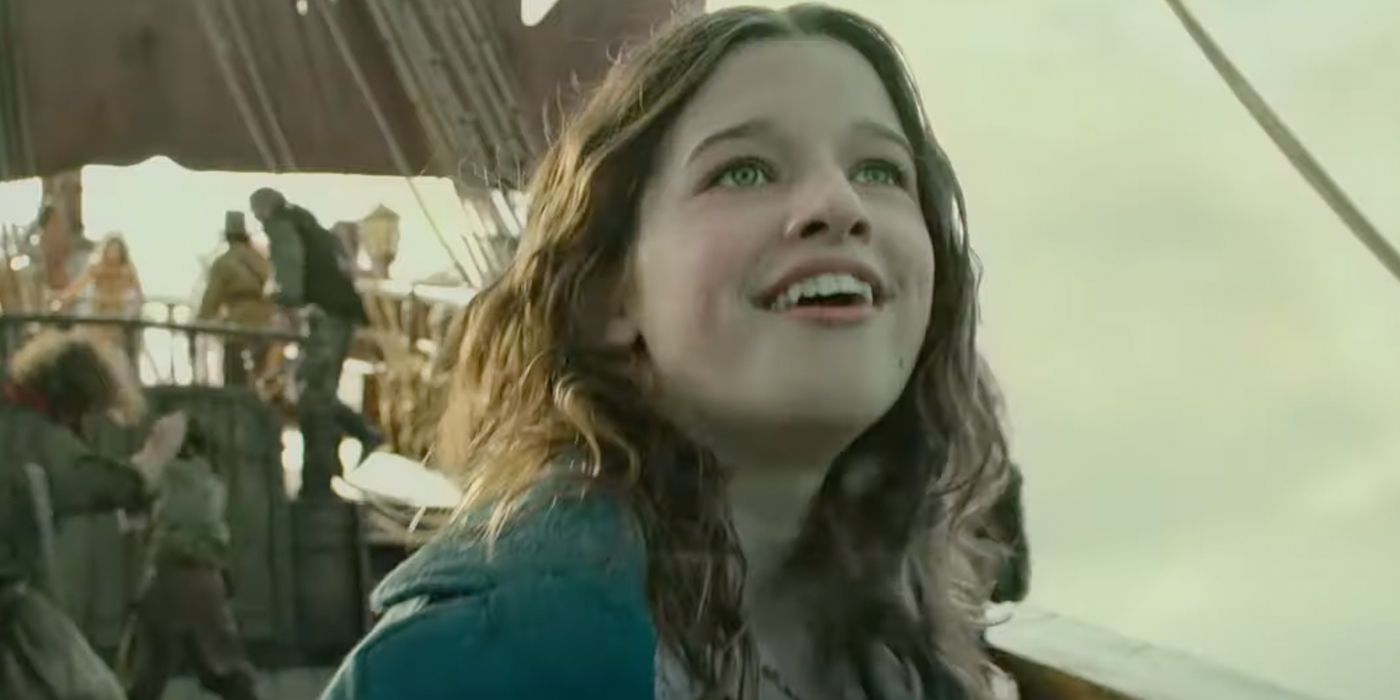 Run Time: 1 hr 46 min | Genre: Adventure Fantasy | Director: David Lowery
Cast: Alexander Molony, Ever Anderson, Yara Shahidi, Jude Law
Peter Pan & Wendy is the latest retelling of the beloved J. M. Barrie novel about a girl on the precipice of becoming a young woman who escapes growing up by traveling to a magical land where pirates and fairies exist and she can remain a child forever. Peter Pan & Wendy is a live-action adaptation of the animated film and attempts to erase the offensive scenes of the cartoon musical version from fans' minds. Directed by David Lowery, Peter Pan & Wendy stars Alexander Molony and Ever Anderson in the titular roles, along with Jude Law slipping into the part of iconic villain Captain Hook and Yara Shahidi as the hyperactive fairy, Tinkerbell. – Yael Tygiel
Watch on Disney+
If These Walls Could Sing (2022)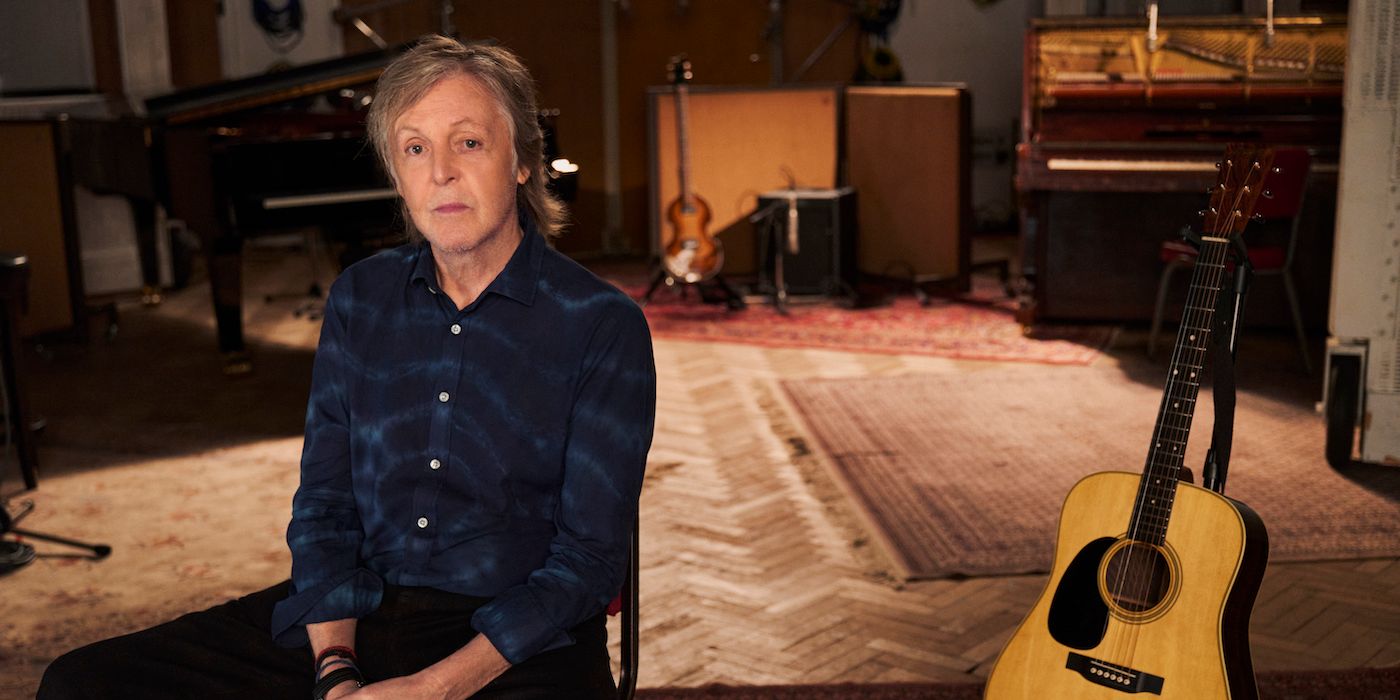 Run Time: 1 hr 29 min | Genre: Documentary | Director: Mary McCartney
Cast: John Williams, Elton John, Ringo Starr, Paul McCartney
If These Walls Could Sing is a fascinating documentary that reveals previously untold stories about creating art straight from the famous Abbey Road studio. Directed by British filmmaker Mary McCartney, If These Walls Could Sing presents an unprecedented group of talented musicians, including movie icon John Williams (Star Wars), rockstar legends Jimmy Page and Elton John (Kingsman: The Golden Circle), as well as a couple of Beatles: Ringo Starr and Paul McCartney. Through intimate conversations and unparalleled access to the studio itself, If These Walls Could Sing shares realities music lovers can only imagine. – Yael Tygiel
Watch on Disney+
Freaky Friday (2018)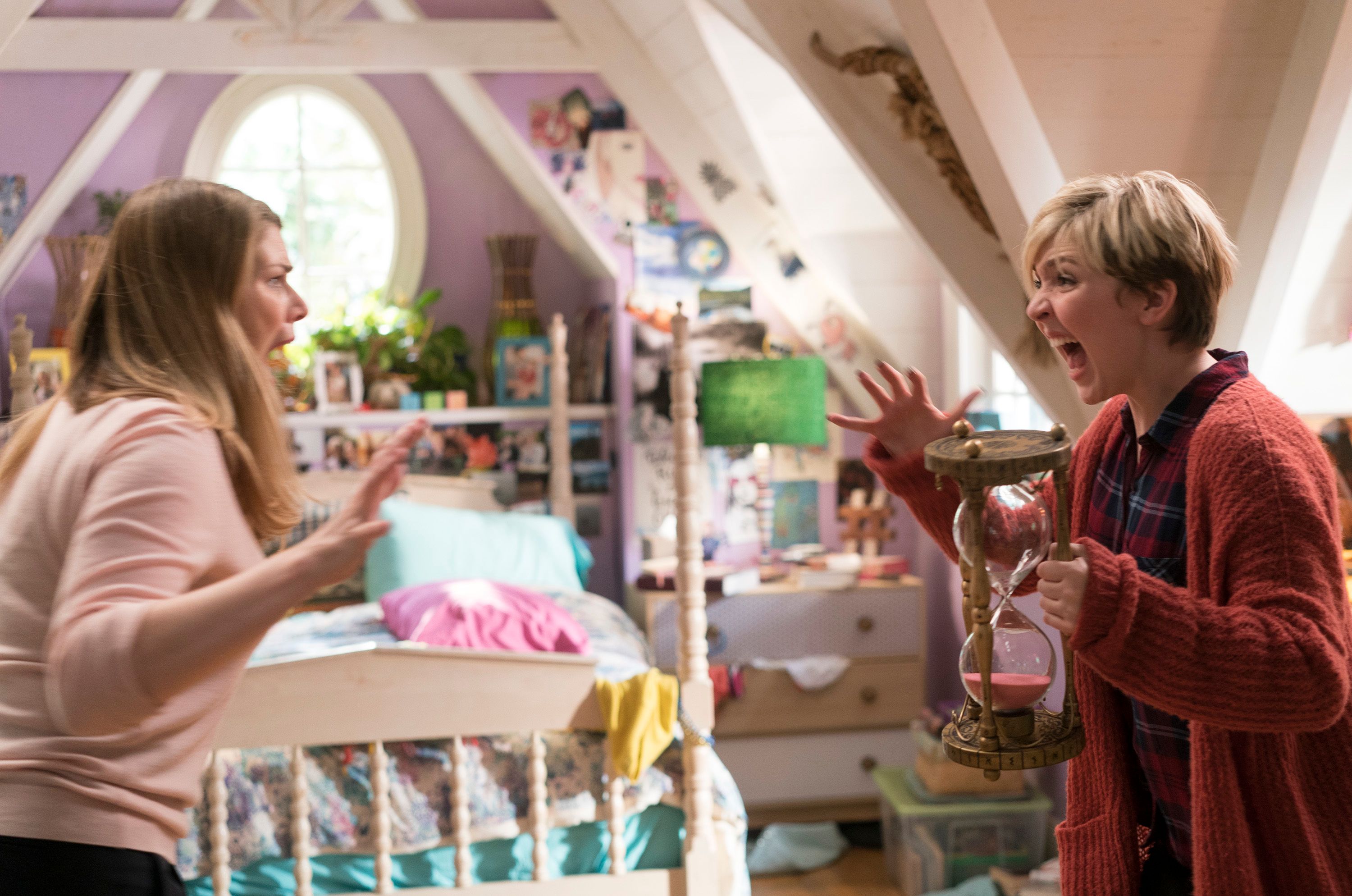 Run Time: 1 hr 30 min | Genre: Teen Comedy Fantasy | Director: Steve Carr
Cast: Cozi Zuehlsdorff, Heidi Blickenstaff, Jason Maybaum, Alex Désert
Most audiences are familiar with the Lindsay Lohan and Jamie Lee Curtis version of Freaky Friday, or maybe even one of the previous films, but the Disney Channel Original Movie musical adaptation, directed by Steve Carr, is a playful addition to the roster. Co-starring Cozi Zuehlsdorff and Heidi Blickenstaff, Freaky Friday reimagines the project as a boisterous Broadway-inspired musical featuring an incredibly talented and diverse cast. Emphasized by original songs, with toe-tapping beats and catchy melodies, the musical Freaky Friday is an ideal reboot with the same heartwarming messages as the previous films. – Yael Tygiel
Watch on Disney+
Miley Cyrus – Endless Summer Vacation (Backyard Sessions) (2023)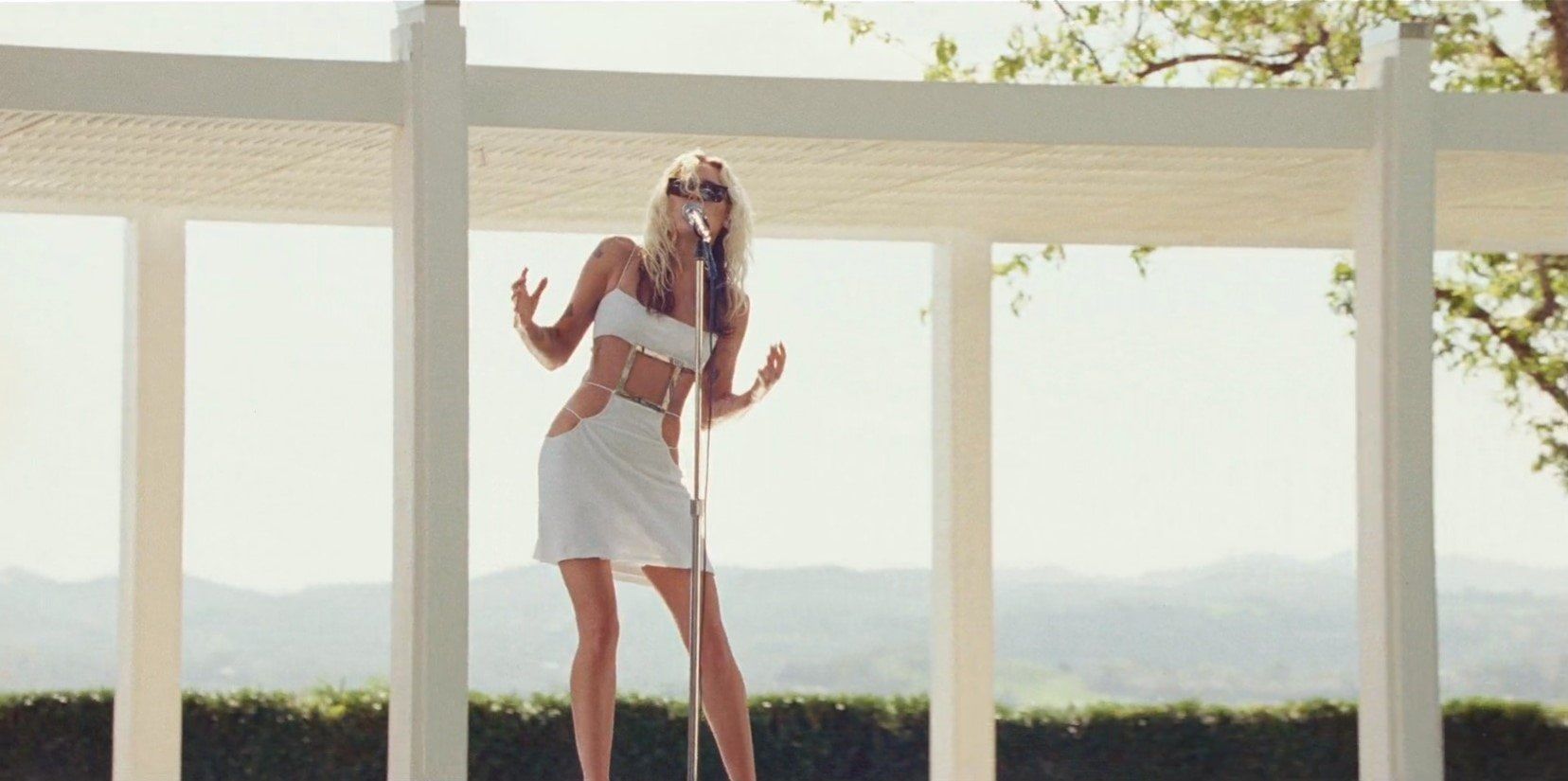 Run Time: 42 min | Director: Jacob Bixenman, Brendan Walter
An intimate experience, Miley Cyrus – Endless Summer Vacation (Backyard Sessions) is an exclusive performance from Miley Cyrus, the once-controversial Disney Channel star and award-winning musical artist. Recorded at the home of legend Frank Sinatra, the house that was also featured in Cyrus's recent music video, this backyard session stands at the first-ever performance of the new album. Weaving through the musical numbers, which include the viral single "Flowers" as well as "The Climb," Miley Cyrus – Endless Summer Vacation (Backyard Sessions) allows Cyrus to share not only her songwriting process but also insight into her authentic and very personal music. – Yael Tygiel
Watch on Disney+
Prom Pact (2023)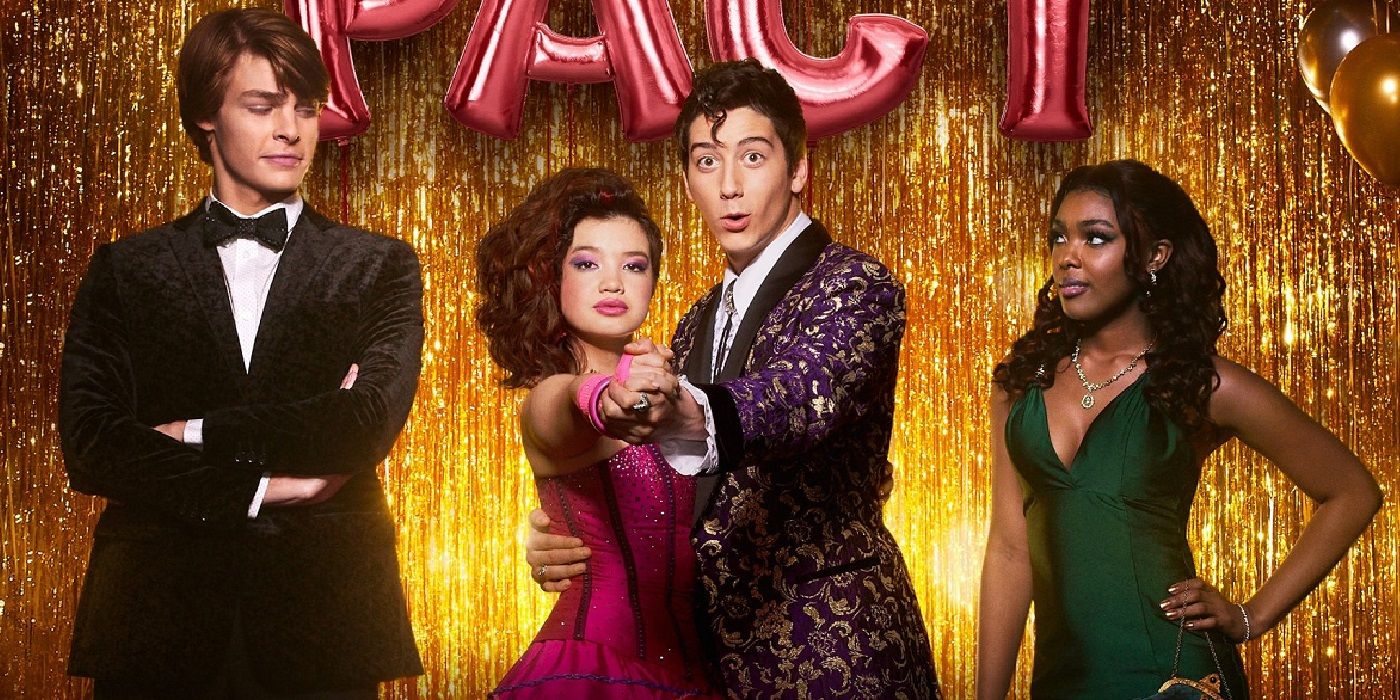 Run Time: 1 hr 39 min | Genre: Teen Romantic Comedy | Director: Anya Adams
Cast: Peyton Elizabeth Lee, Milo Manheim, Wendi McLendon-Covey, Margaret Cho, Chelah Horsdal
Prom Pact is an adorable romantic comedy starring Peyton Elizabeth Lee (Doogie Kamealoha, M.D.) as ambitious high school senior Mandy Yang. Mandy is determined to get herself accepted to Harvard, leading her to ask for help from her nemesis, Graham Lansing (Blake Draper). Director Anya Adams' deliberate homage to 1980s teen classics beautifully engulfs Prom Pact's love triangle storyline between Mandy, jock Graham, and her best friend Ben (Milo Manheim). Unabashedly cheesy and playful, Prom Pact was written by Anthony Lombardo, who allows comedic powerhouses Wendi McLendon-Covey (The Goldbergs) and Margaret Cho to shine in the charming movie. – Yael Tygiel
Watch on Disney+
Assembled: The Making of Wakanda Forever (2023)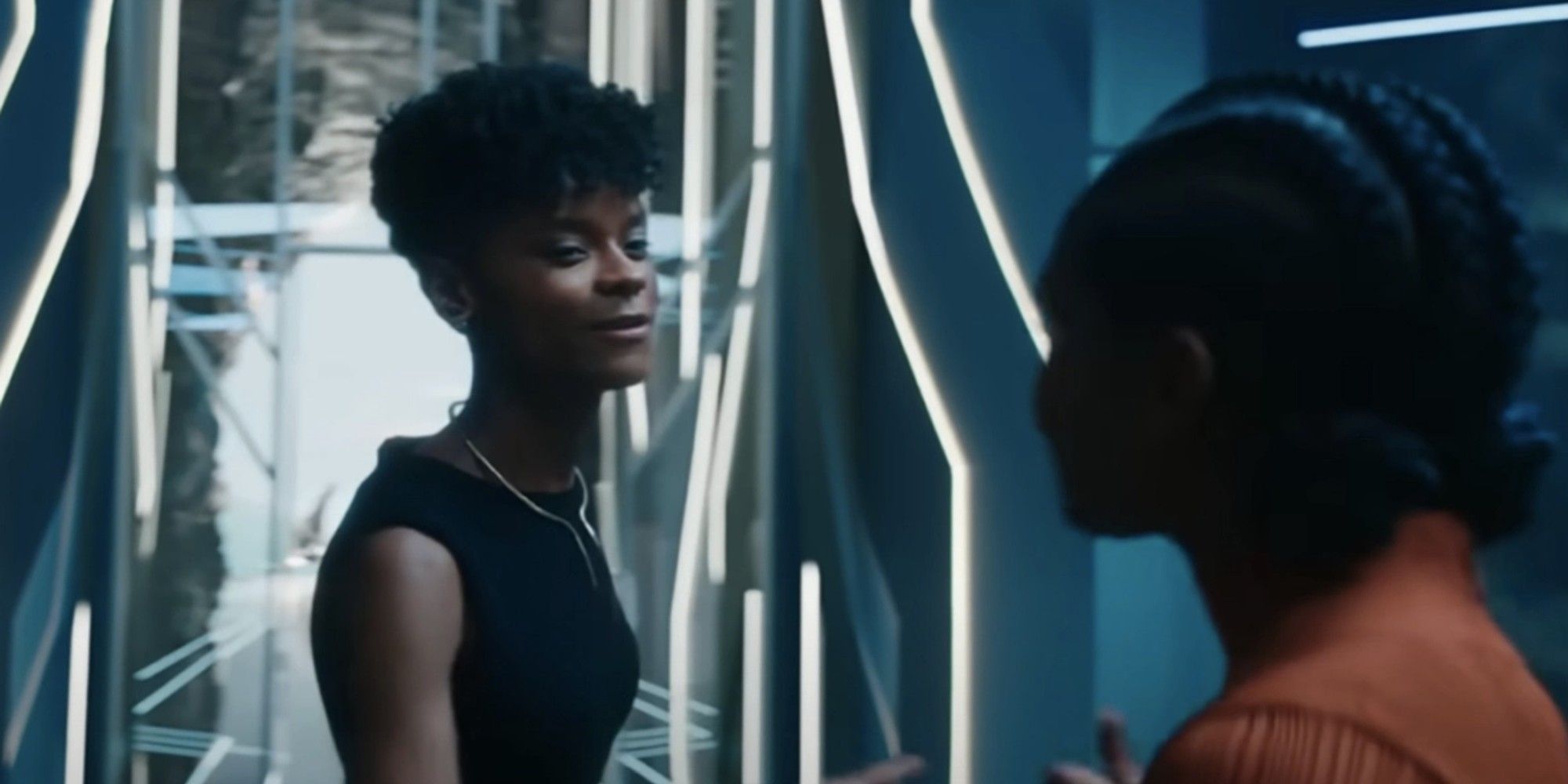 Cast: Ryan Coogler, Danai Gurira, Lupita Nyong'o, Winston Duke
Highlighting the emotional journey back to the lush fictional country of Wakanda, Marvel Studios: Assembled takes viewers behind the scenes for a deep dive with The Making of Black Panther: Wakanda Forever. Exploring the evolution of the Black Panther characters, cast and creatives from the franchise unite to speak about the film, the impact on global audiences, and reflect on the tragic death of star Chadwick Boseman. Featuring stars Danai Gurira, Lupita Nyong'o, and Winston Duke, along with writer, director Ryan Coogler, The Making of Black Panther: Wakanda Forever is both a beautiful tribute, and a revelation of the cinematic masterpiece. – Yael Tygiel
Watch on Disney+
Chang Can Dunk (2023)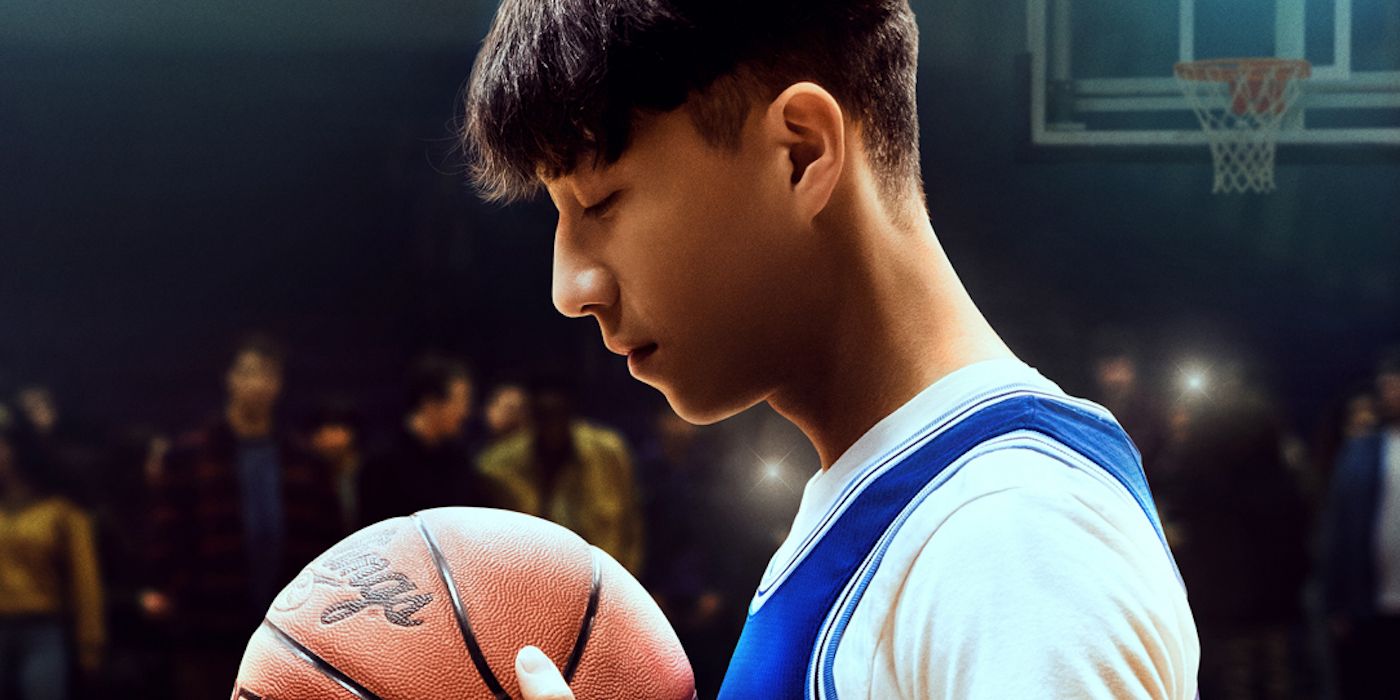 Run Time: 1 hr 49 min | Genre: Sports, Family | Director: Jingyi Shao
Cast: Bloom Li, Ben Wang, Zoe Renee
It was evident from the first trailer that Chang Can Dunk would be charming, and the film not only delivers, but it elevates that charm into a story of inspiration and introspection. Bloom Li (My Dead Ex) leads the charge as Cheng, a high school student in the marching band who wants to be more than just a guy in the background. In an attempt to impress his crush, Cheng bets the top basketball star at the school that he will be able to dunk by homecoming. There's just one little problem — he doesn't have the hops, yet. Watching Chang put in the work and struggle day after day to make his dream a reality will have you yelling with joy as the inches between his feet and the ground painstakingly increase. – Tauri Miller
Watch on Disney+
The New Mutants (2020)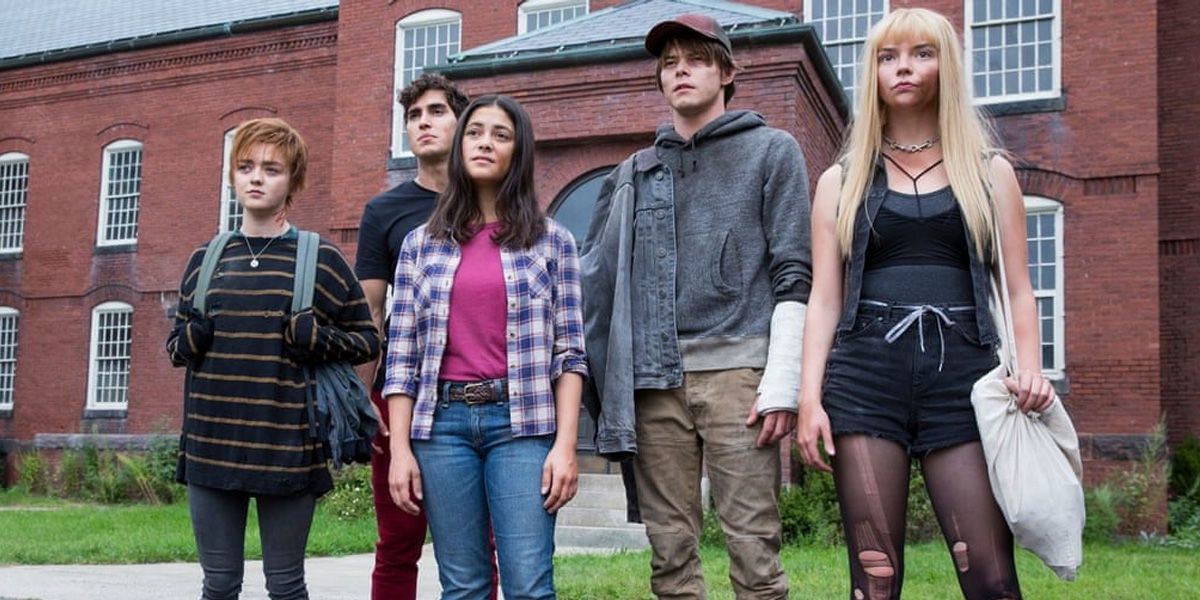 Run Time: 1 hr 34 min | Genre: Horror, Mystery | Director: Josh Boone
Cast: Blu Hunt, Maisie Williams, Anya Taylor-Joy, Charlie Heaton, Alice Braga
The New Mutants, the final entry in FOX's X-Men film franchise, is a refreshing horror spin on the superhero series that ushered in a new era of comic book films. Trapped in an abandoned research facility, five teenage mutants are forced to use their newfound powers to confront their deepest fears. Director Josh Boone (The Fault in Our Stars) knows how to get the best performances out of his young actors and succeeds in making you experience the terror right alongside them with mesmerizingly unsettling visuals. Taking place in a single location, there is a lot of pressure on the cast to keep viewers engaged, and this group of breakout stars, including Maisie Williams (Game of Thrones), Anya Taylor-Joy (The Queen's Gambit), and Charlie Heaton (Stranger Things), step up to the challenge. – Tauri Miller
Watch on Disney+
Disenchanted (2022)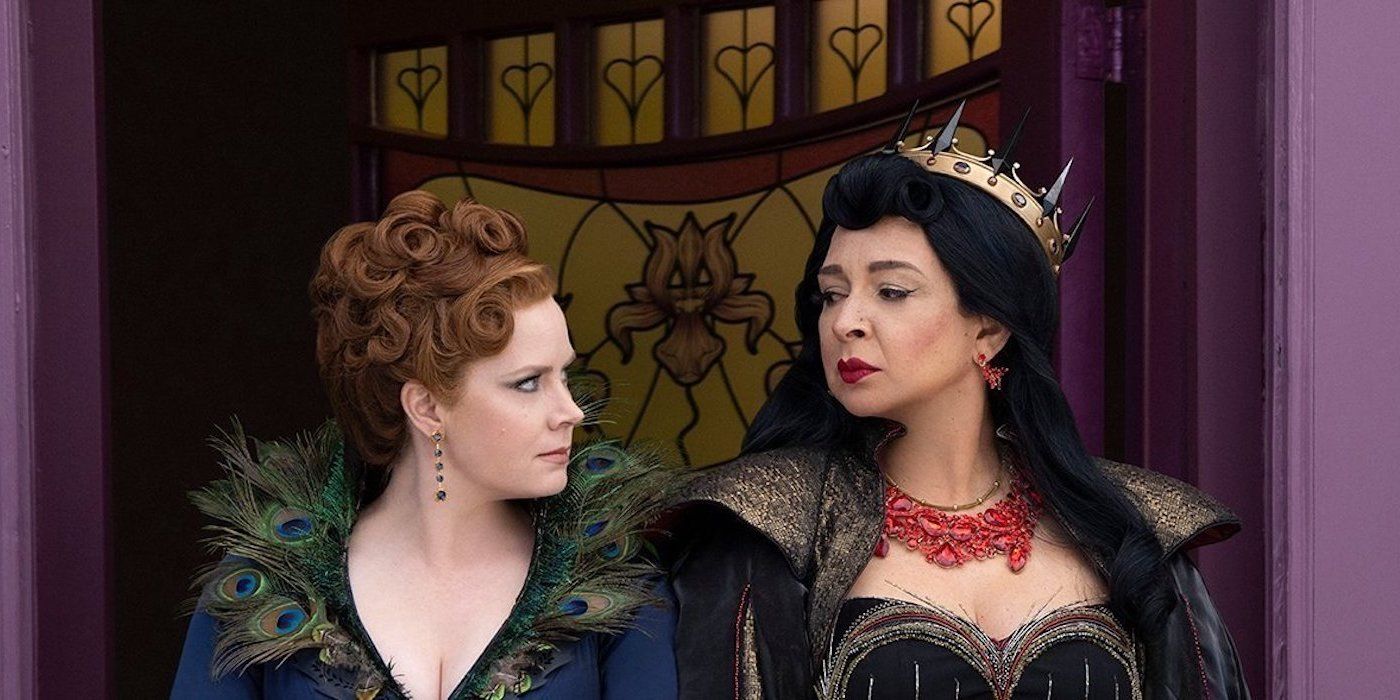 Run Time: 1 hr 58 min | Genre: Musical Adventure | Director: Adam Shankman
Cast: Amy Adams, Patrick Dempsey, Maya Rudolph
Director and choreographer Adam Shankman reunites Amy Adams and Patrick Dempsey, along with James Marsden and Idina Menzel, for Disenchanted, the sequel to Kevin Lima's 2007 hit Enchanted. Taking place over 10 years after the events of the first film, Disenchanted explores the realities of seeing one's dreams come true — and what happiness truly looks like. As with the original film, Disenchanted ventures into fairytale tropes, introducing a new villain, played perfectly by the hilarious Maya Rudolph, and a new threat to Giselle's home of Andalasia. Bursting with catchy musical numbers and breathtakingly exquisite costumes, Disenchanted is a fun family adventure full of magic and love. – Yael Tygiel
Watch on Disney+
Confessions of a Teenage Drama Queen (2004)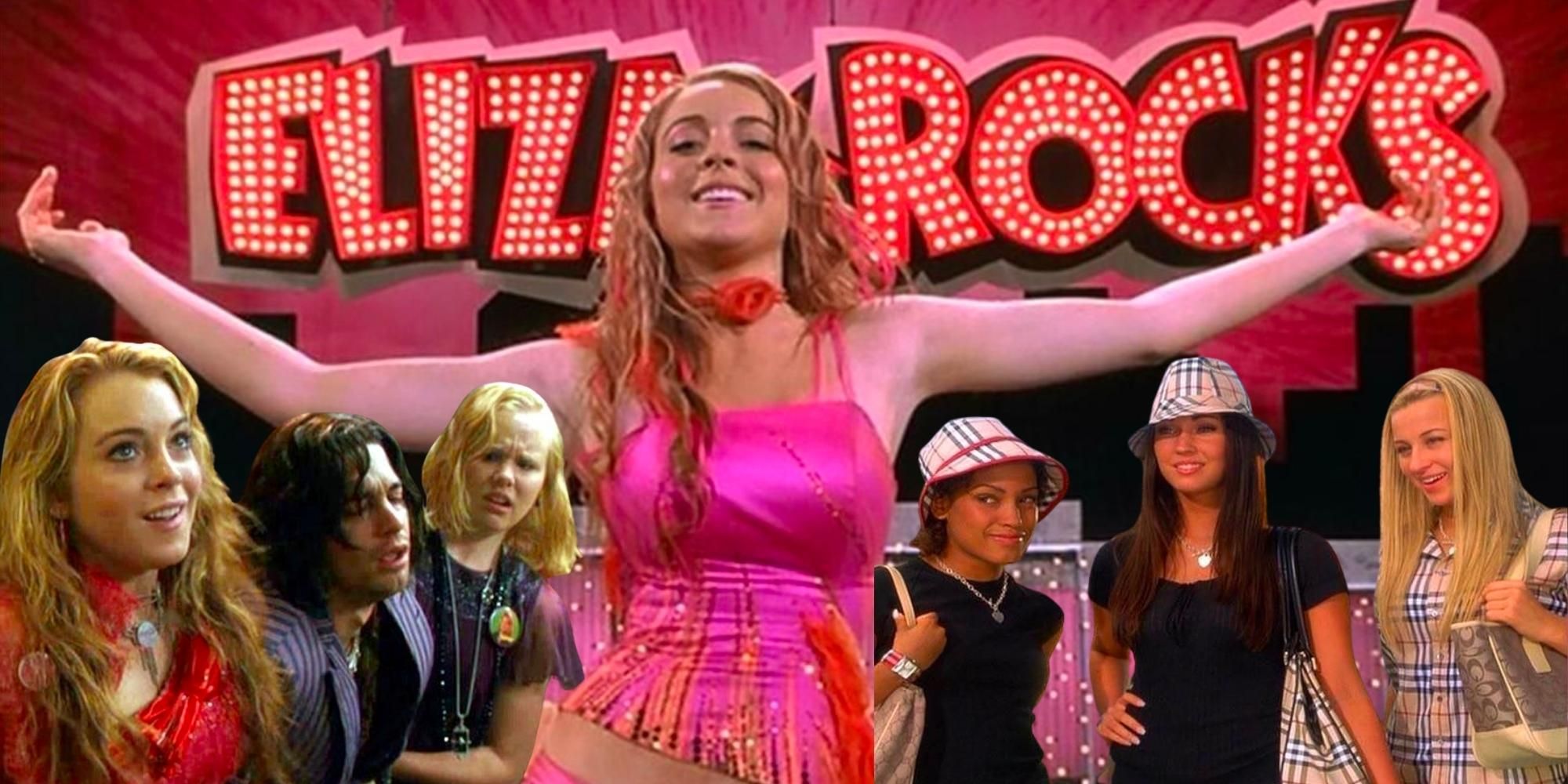 Run Time: 1 hr 29 min | Genre: Teen Musical Comedy | Director: Sara Sugarman
Cast: Lindsay Lohan, Megan Fox, Adam Garcia, Alison Pill
Confessions of a Teenage Drama Queen stars Lindsay Lohan as an ambitious high schooler with big dreams of stardom whose trajectory is put on hold when her family moves from the big city to the suburbs. With a new school and the chance to reinvent herself, she starts going by Lola and crafting an elaborate backstory destined to make her the most popular girl in school. Directed by Sara Sugarman and co-starring Megan Fox as Lola's nemesis and rival, the amusing Confessions of a Teenage Drama Queen delightfully plays with high school movie tropes while, in the same vein as Easy A, modernizes a classic — this time Pygmalion. — Yael Tygiel
Watch on Disney+