Looking for a new show to binge your worries away on Hulu? We've got you covered!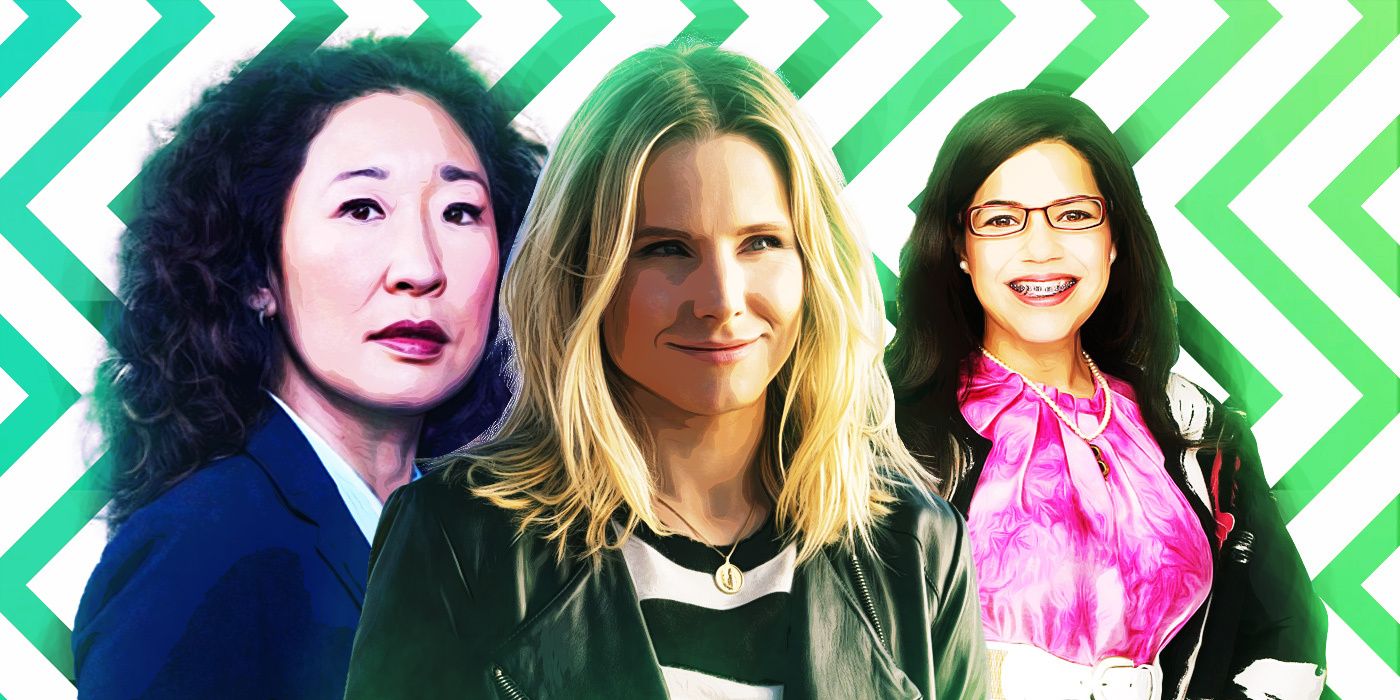 Once upon a time, people had to wait an entire week to find out what happened in the next episode of their favorite TV show. Thankfully, that time has come and gone as binge-watching has become more accessible through streaming. Hulu, in particular, offers members a wide variety of options for days they want to dig in and watch episode after episode. The only question is which to choose? Here are the very best shows to binge-watch on Hulu right now.
For more recommendations, check out our list of the best comedy and drama shows on Hulu or the best shows on the platform across all genres.
Editor's note: This post was last updated June 2023 to include The Clearing.
Related: The Best Comedy Shows on Hulu Right Now
Dopesick (2021)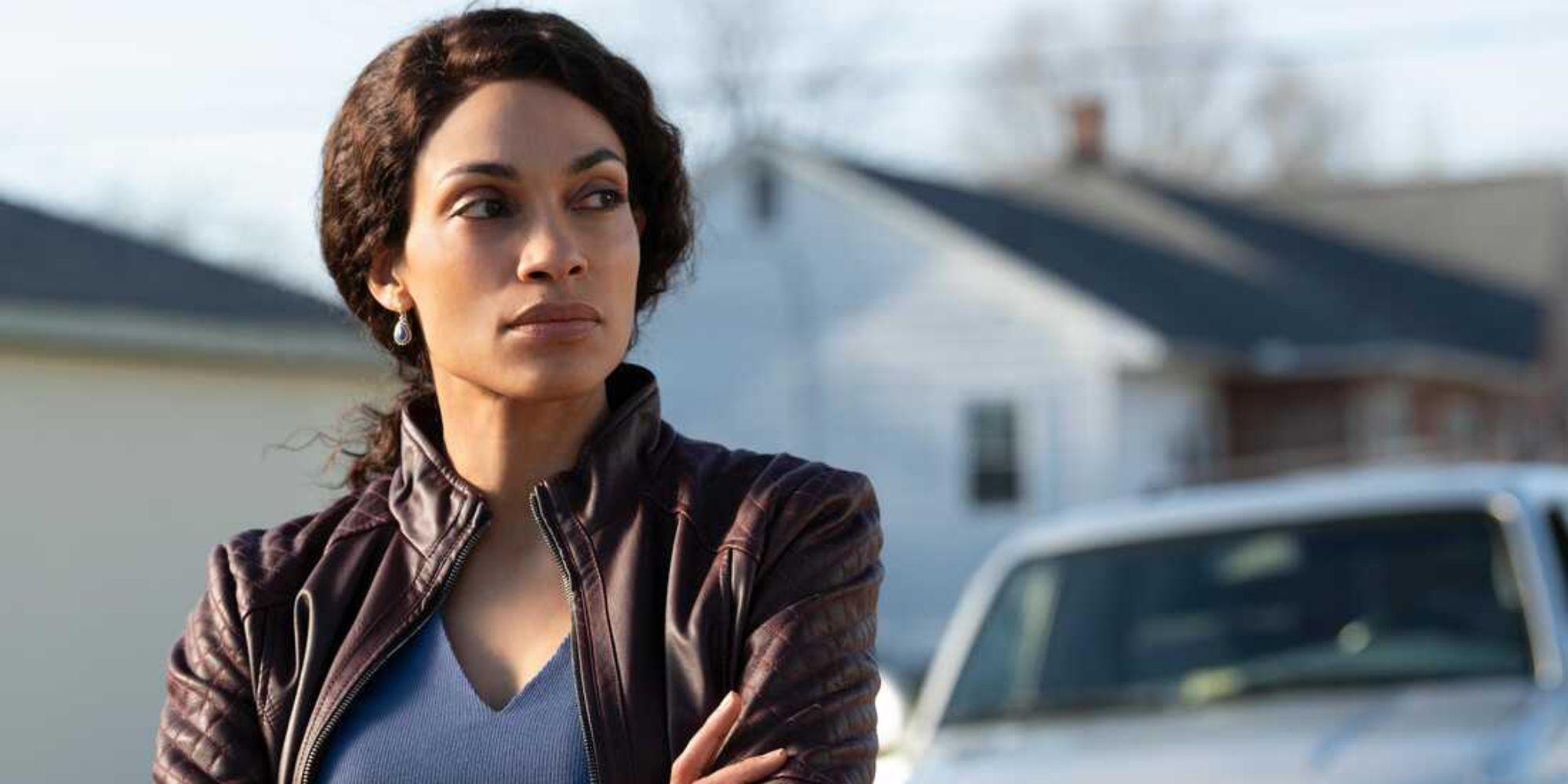 Created by: Danny Strong
Cast: Michael Keaton, Peter Sarsgaard, Michael Stuhlbarg, Will Poulter
Starring Michael Keaton, who won an Emmy for his performance as Dr. Samuel Finnix, Dopesick isn't an easy watch, but it is an important one. The series offers a raw, relevant look at the United States' opioid addiction epidemic. Touching on both how it affects families and addicts themselves as well as the bigger picture of how Purdue Pharma, the FDA, and the US Justice system fit into all of it, Dopesick's empathetic approach and breathtaking performances make it a must-see. – Taylor Gates
Watch on Hulu
The Clearing (2023-present)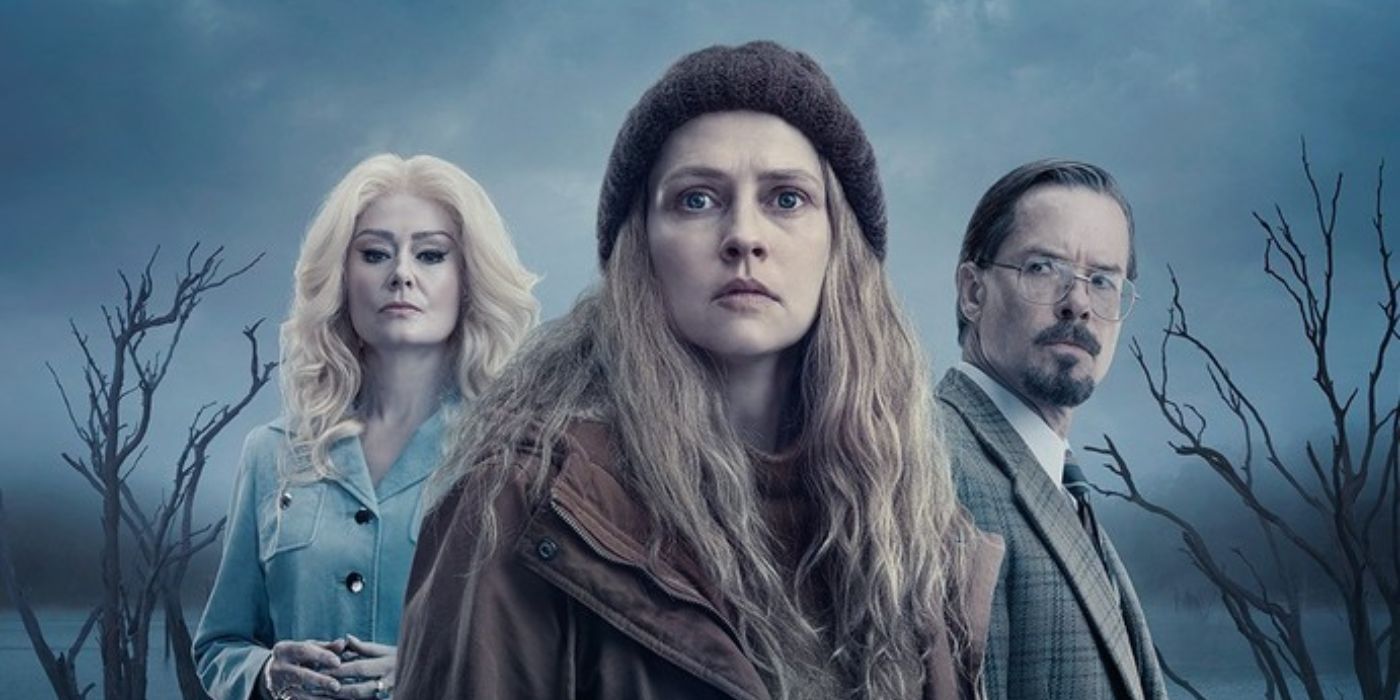 Creator: Matt Cameron, Elise McCredie
Cast: Teresa Palmer, Miranda Otto, Guy Pearce, Hazem Shammas, Mark Coles Smith
Based on the hit crime thriller book by J. P. Pomare, which took inspiration from the real Australian cult "The Family" and their charismatic leader, The Clearing is a psychological odyssey through the dangerous practices of a new age group and the ways they use drugs, manipulation, and kidnapping to pave the way towards their master plan. Miranda Otto (Chilling Adventures of Sabrina) is captivating as the leader of the cult she calls "The Kindred," delivering a menacing performance that hides beneath a buttoned-up mask. The series sucks viewers in with amazing acting and a mystery structure that practically begs you to investigate as deeply as the lead character played by Teresa Palmer (Warm Bodies). – Tauri Miller
Watch on Hulu
Tiny Beautiful Things (2023-present)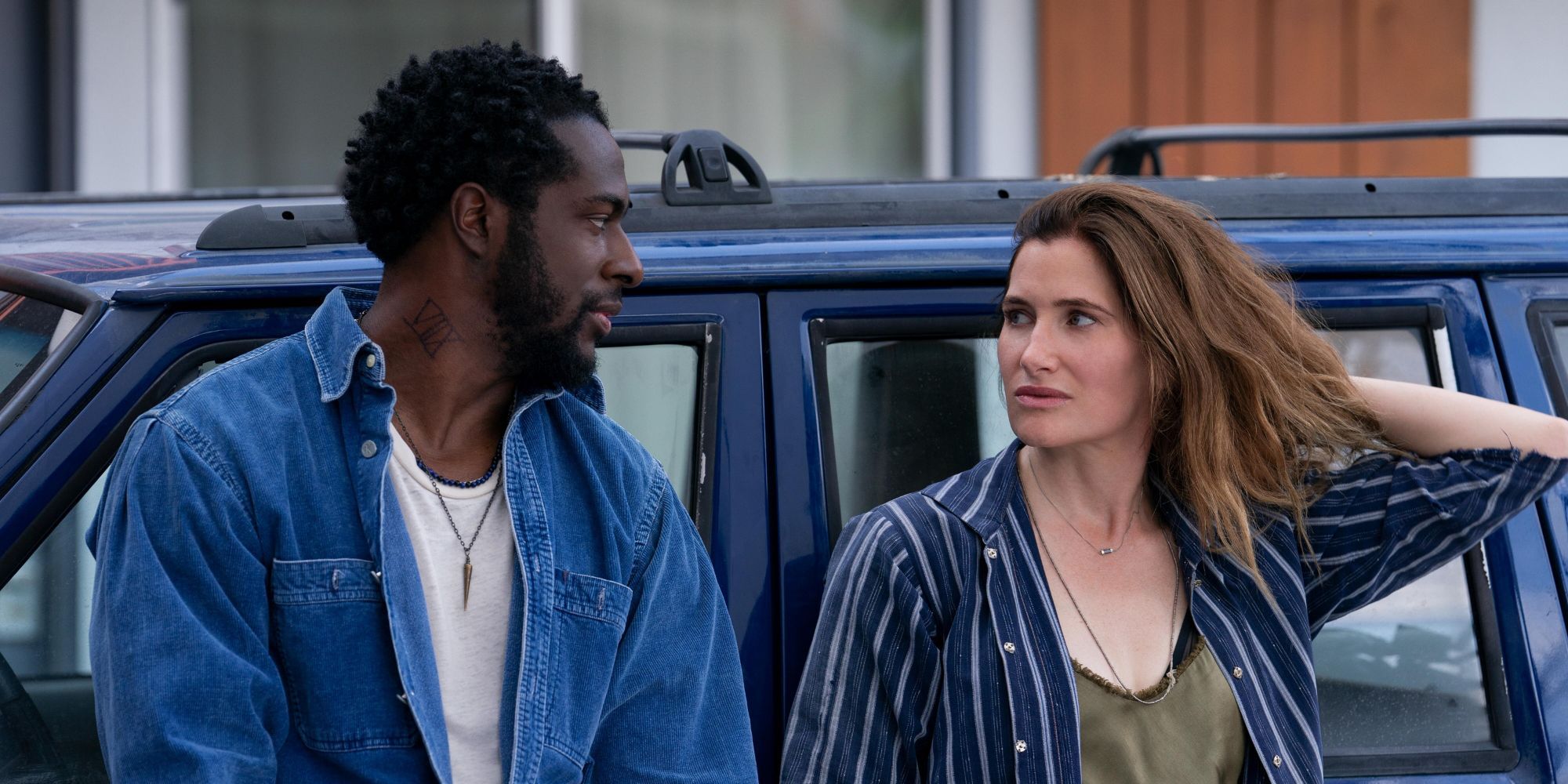 Creator: Liz Tigelaar
Cast: Kathryn Hahn, Merritt Wever, Sarah Pidgeon, Quentin Plair, Michaela Watkins
Liz Tigelaar (Little Fires Everywhere) is no stranger to adapting intricate stories about complicated women into stellar and bingeable dramas, so her choice to tackle Tiny Beautiful Things feels on brand. Tiny Beautiful Things, based on the novel from author Cheryl Strayed, stars Kathryn Hahn (WandaVision) as Clare, a woman in the midst of a messy midlife crisis that leads her to reluctantly write an advice column and provide unexpected guidance to the people in her community. Co-starring Sarah Pidgeon (The Wilds) as a younger version of Clare, Tiny Beautiful Things unravels the journey of this layered character while revealing how helping others can ultimately lead to helping oneself. – Yael Tygiel
Watch on Hulu
Fleishman Is in Trouble (2022)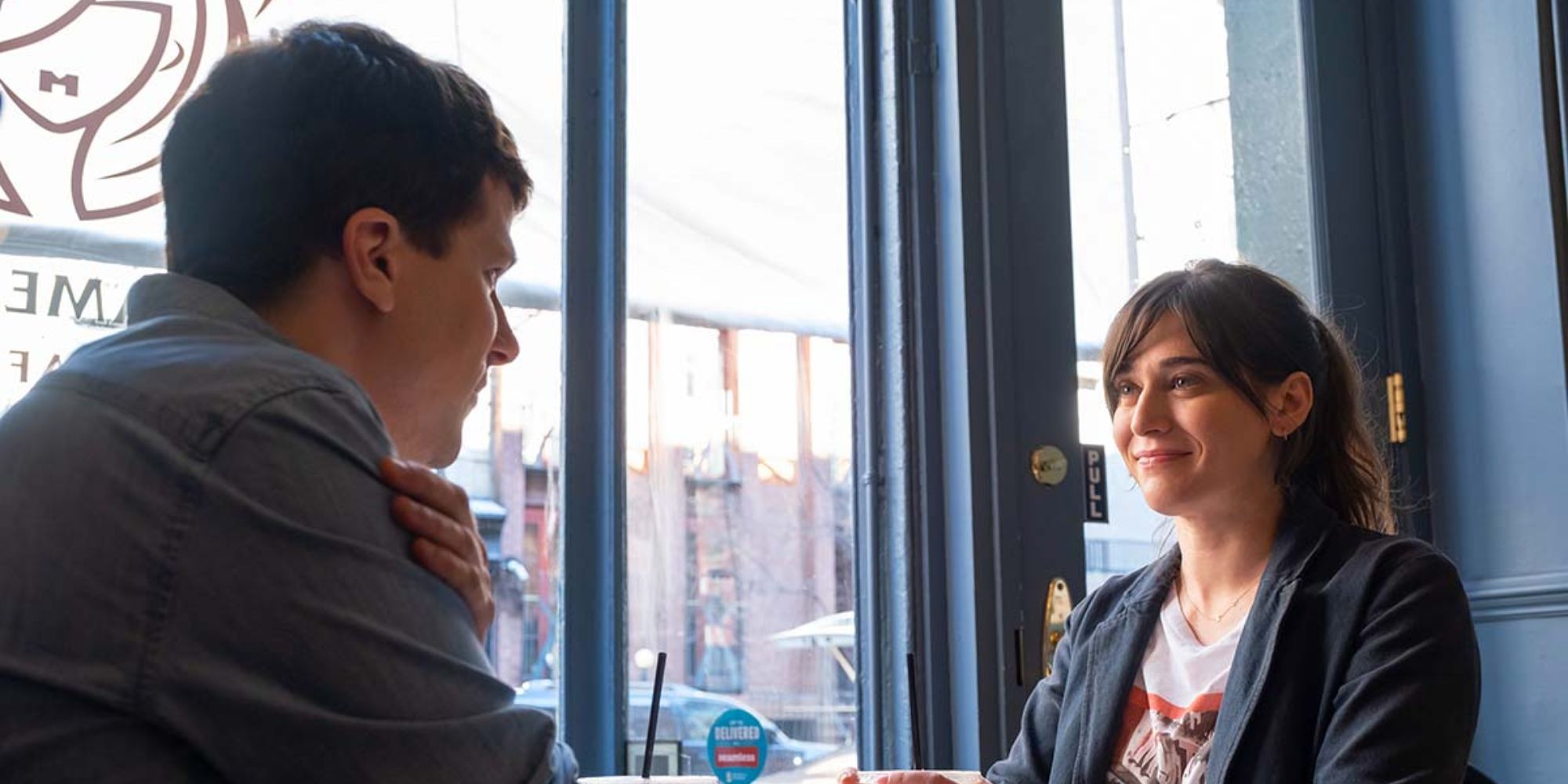 Creator: Taffy Brodesser-Akner
Cast: Jesse Eisenberg, Claire Danes, Lizzy Caplan, Adam Brody, Josh Radnor
Fleishman Is in Trouble comes from Taffy Brodesser-Akner, who adapted her novel into a weird drama that ventures into dark comedy territory before course correcting. Truly highlighted by the undeniably talented cast, Fleishman Is in Trouble features Jesse Eisenberg as Dr. Toby Fleishman, a divorced man suddenly abandoned with his two children by his ex-wife (Claire Danes). Rounding out the cast is Lizzy Caplan, who also narrates the series in character. Exploring themes of marriage and divorce, as well as modern dating practices and mental illness, Fleishman Is in Trouble is a dizzying drama that should be consumed in one sitting. – Yael Tygiel
Watch on Hulu
Welcome to Chippendales (2022-2023)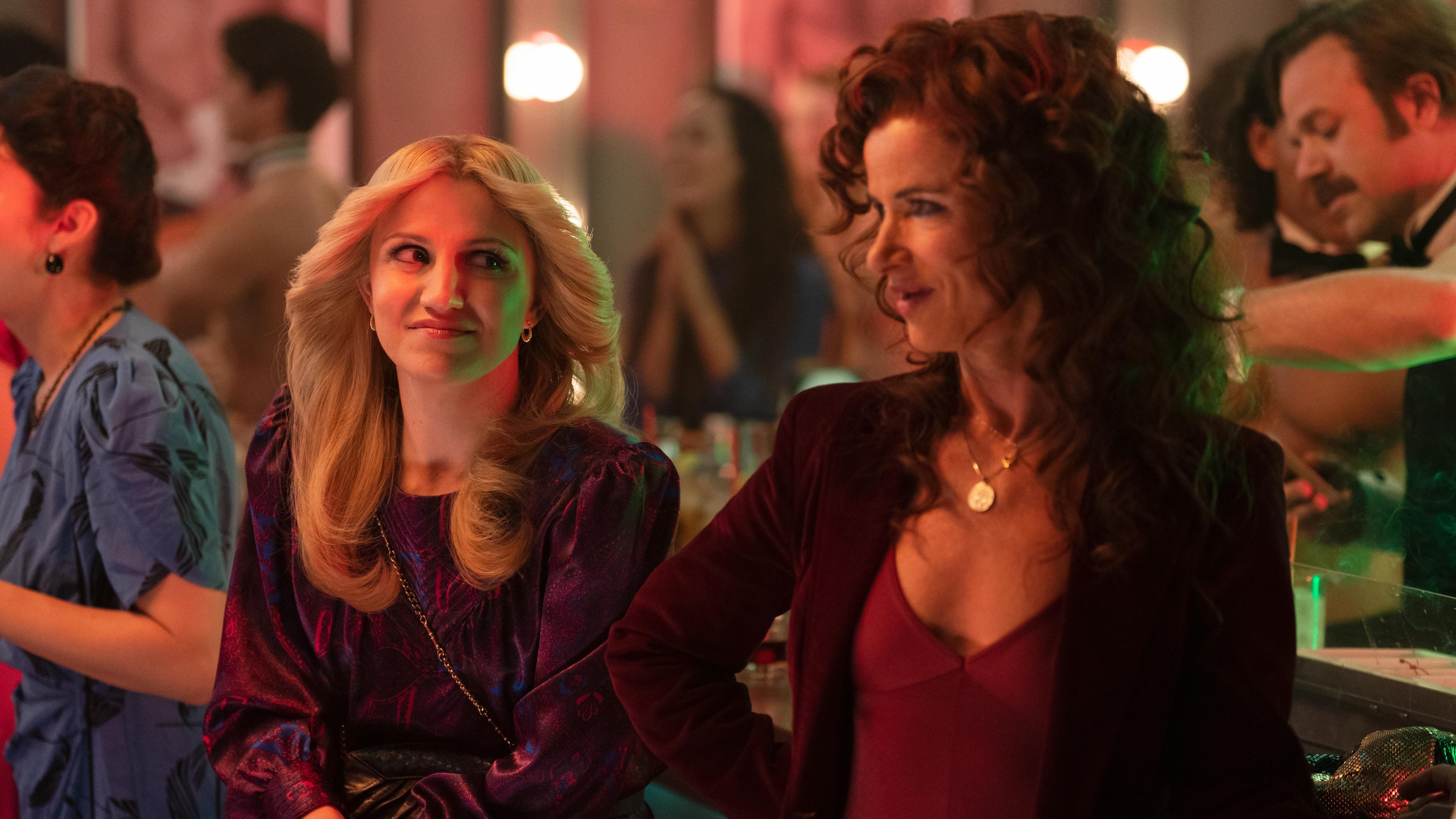 Creator: Robert Siegel
Cast: Kumail Nanjiani, Murray Bartlett, Annaleigh Ashford, Juliette Lewis
Fresh off his success with Pam & Tommy, Welcome to Chippendales, adapted for television by Robert Siegel, is the unbelievable true story of the Chippendales empire, chronicled in a limited series that unveils the ups and downs of the man behind the famous all-male revue. Starring Kumail Nanjiani as Somen "Steve" Banerjee, an immigrant entrepreneur chasing his American dream, Welcome to Chippendales reveals how his building of the first (and largest) male performer strip show was tainted with crime and murder. Supporting Nanjiani is a stellar cast, including Murray Bartlett (The Last of Us), Annaleigh Ashford, and Juliette Lewis (Yellowjackets), which only adds to the appeal of the fascinating eight-episode tale. – Yael Tygiel
Watch on Hulu
The Dropout (2022)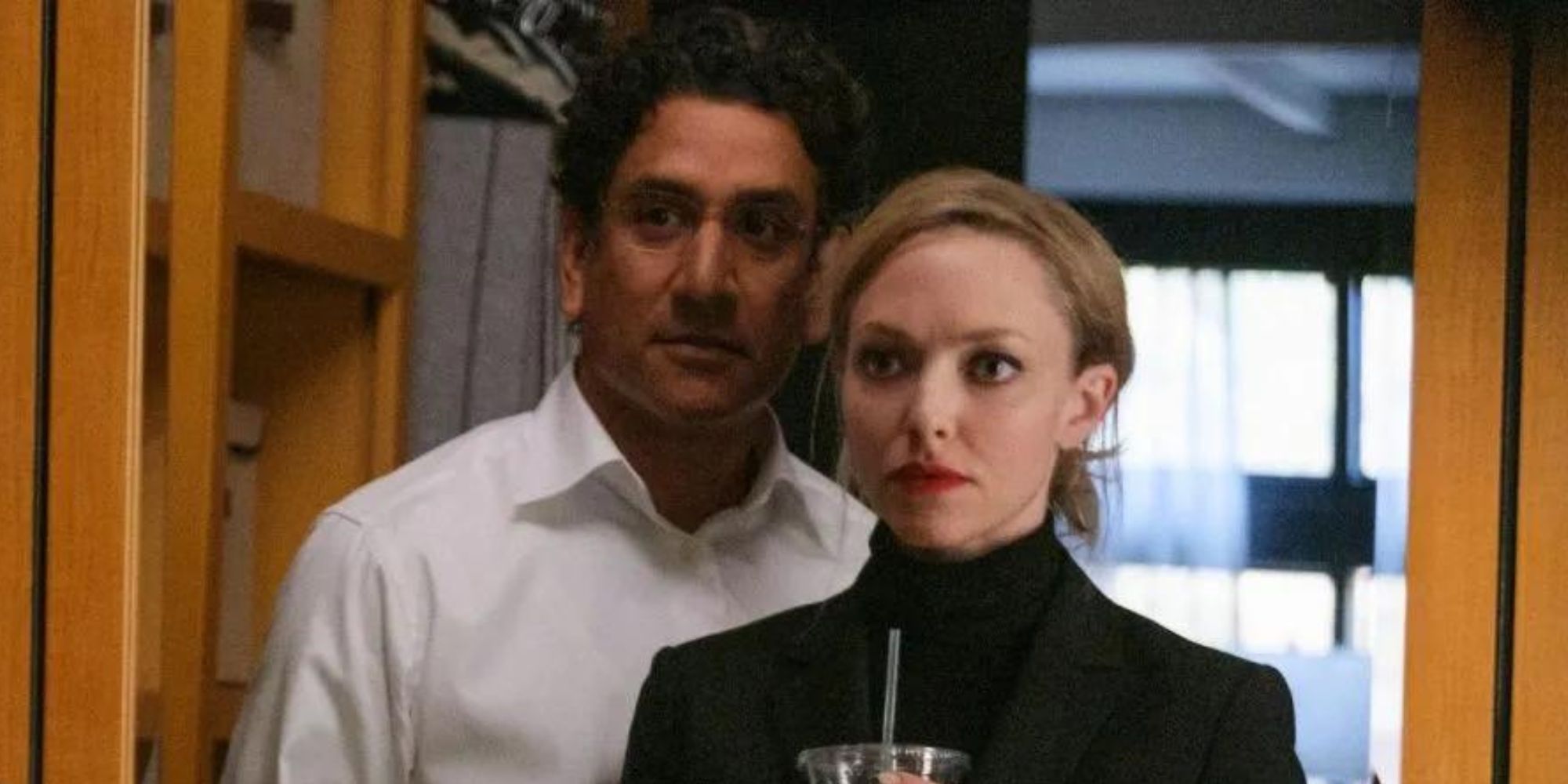 Creator: Elizabeth Meriwether
Cast: Amanda Seyfried, Naveen Andrews, Michel Gill
Amanda Seyfried stars as Elizabeth Holmes in The Dropout, the mini-series inspired by the rise and fall of her tech company. Creator Elizabeth Meriwether (Single Parents) adapted the true story for a more entertaining narrative, allowing audiences to better understand the Theranos founder, as well as the more intricate details of the scandal. Seyfried's performance not only earned her critical acclaim and awards but was so successful that it prompted future adaptations of this story to be pulled. Supported by Naveen Andrews (Sense8) in a haunting portrayal of Holmes' lover and business partner, The Dropout truly explored unseen sides of the story. – Yael Tygiel
Watch on Hulu
Tell Me Lies (2022-present)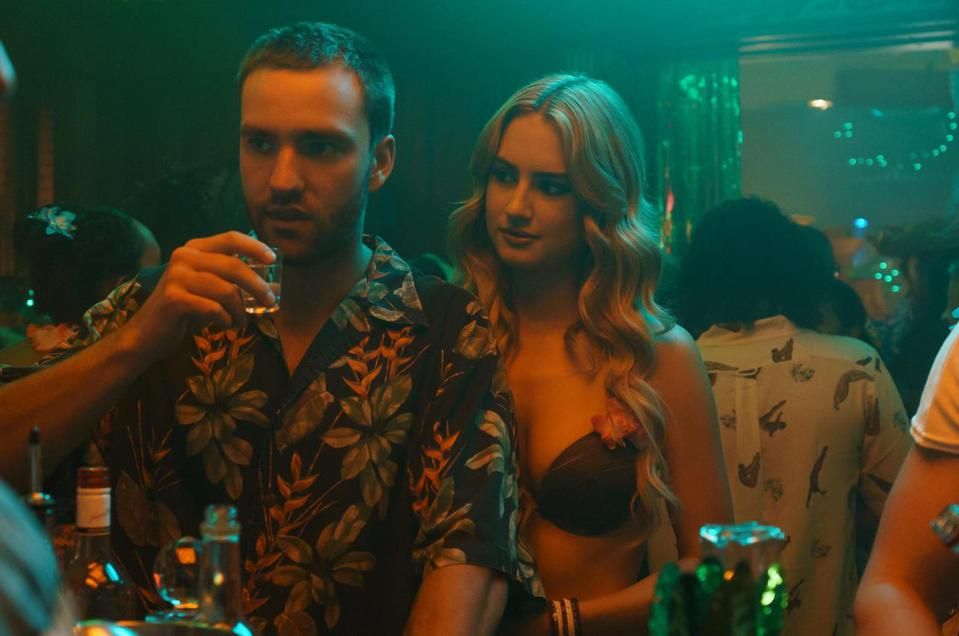 Creator: Meaghan Oppenheimer
Cast: Grace Van Patten, Jackson White, Catherine Missal, Spencer House
Starring Grace Van Patten (Nine Perfect Strangers), Tell Me Lies is based on the suspenseful book by author Carola Lovering. Emma Roberts serves as a producer of the dark romance about codependency and intoxicating infatuation. Creator Meaghan Oppenheimer crafts an intoxicatingly twisted narrative filled with messy characters and irresistible secrets. In Tell Me Lies, Van Patten plays Lucy, a captivating young woman who begins an unexpected entanglement with Stephen (Jackson White) that unravels through the show, unwinding over the course of eight years. Tell Me Lies is an ideal binge in the vein of You and Sex/Life. – Yael Tygiel
Watch on Hulu
The Bear (2022-present)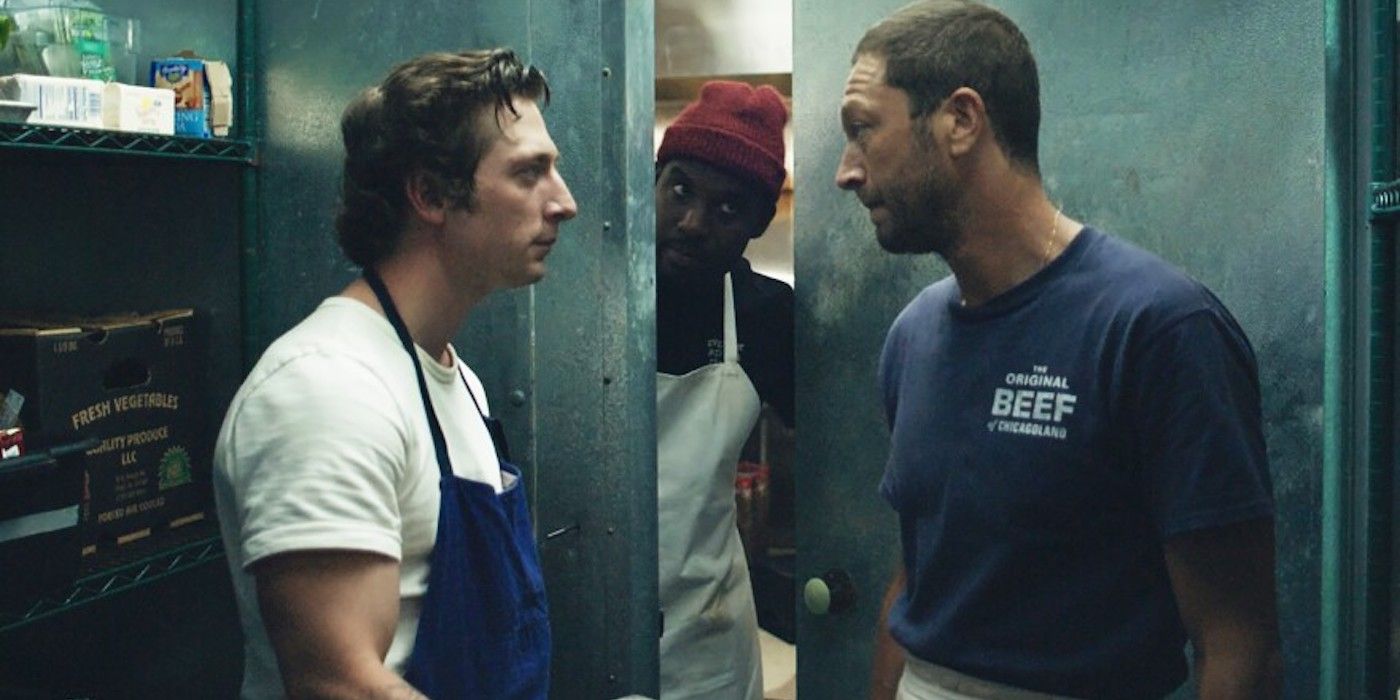 Created by: Christopher Storer
Cast: Jeremy Allen White, Ebon Moss-Bachrach, Ayo Edebiri
You're probably heard a lot of buzz surrounding The Bear, and believe me, it more than lives up to the hype. The show centers around Carmy (Jeremy Allen White), a fine-dining chef who returns home to run his family's beef sandwich restaurant after his brother commits suicide. The show expertly captures what it's like to work in a restaurant, as well as the unique vibe of living in Chicago. As hilarious as it is heartbreaking, uplifting as it can be bleak, The Bear's focus on the love of food and family – both blood-related and chosen – makes it one of the realest, more refreshing new shows of the year. – Taylor Gates
Watch on Hulu
​​American Horror Story (2011-present)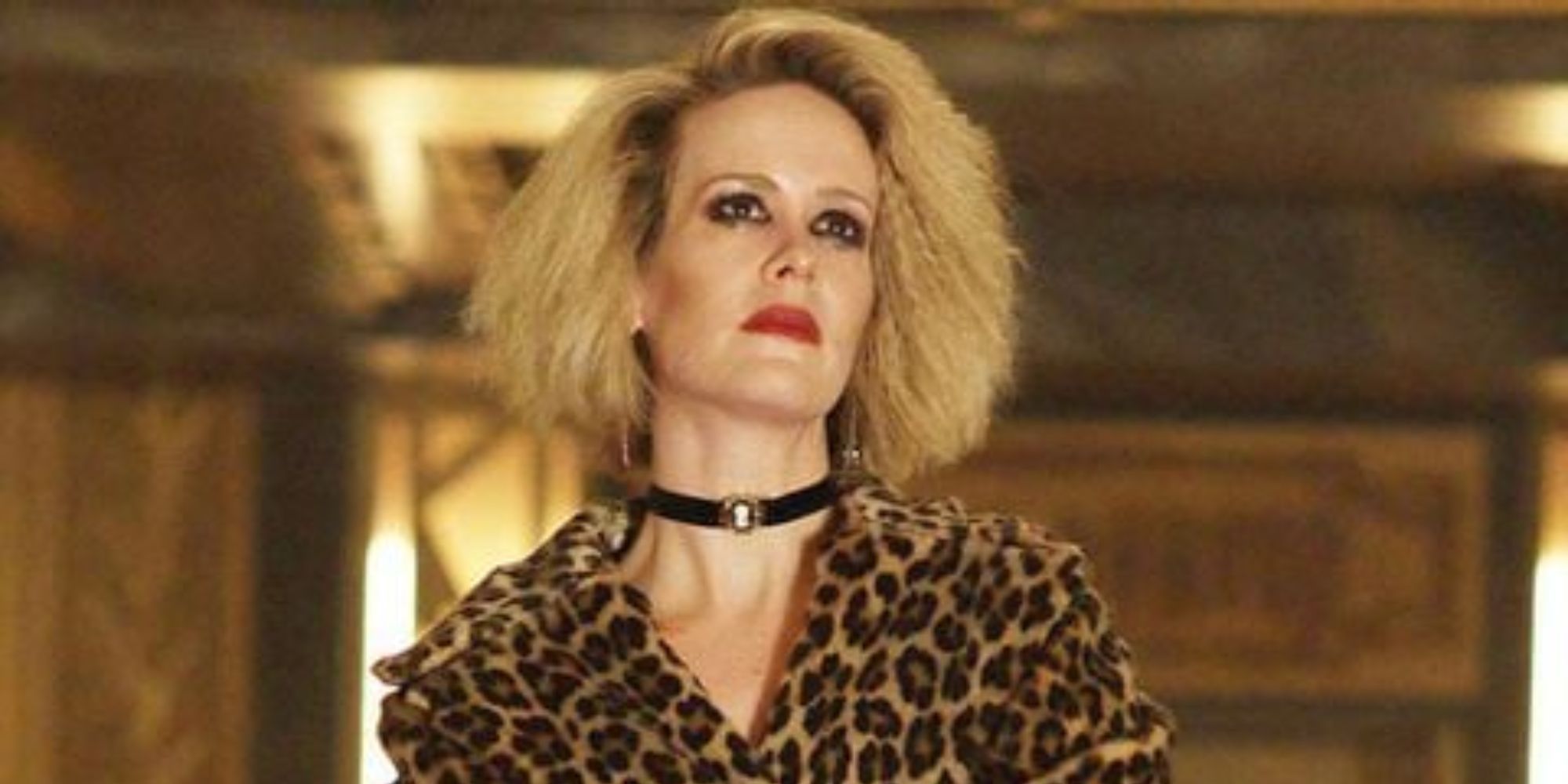 Created by: Ryan Murphy
Cast: Jessica Lange, Connie Britton, Evan Peters, Sarah Paulson, Angela Bassett, Emma Roberts, Dylan McDermott, Denis O'Hare, Lily Rabe, Frances Conroy, Kathy Bates, Taissa Farmiga, Finn Wittrock, Chloe Sevigny
American Horror Story is a classic soapy melodrama with a twisted horror infusion that I just adore. As a narrative, American Horror Story tends to falter, focusing on the "horror" over the "story," but as a spectacle, it always delivers. Inevitably, each season concocts a mad pastiche of horror traditions, turning familiar tropes into debauched, and sometimes downright kinky, tales of terror. Then there's the genius concept — a rotating troupe of actors reinvented each season as they inhabit new time periods and subgenres. Genuinely amazing actors like Sarah Paulson, Angela Basset, and Kathy Bates return to Murphy's crazy worlds time and time again because they get to perform such unusual, out-of-the-box roles, and it's obvious how much fun they're having doing it. But perhaps the greatest of all American Horror Story's achievements — it gifted us with the resurgence of Jessica Lange. All hail The Supreme. — Haleigh Foutch
Watch on Hulu
Hannibal (2013-2015)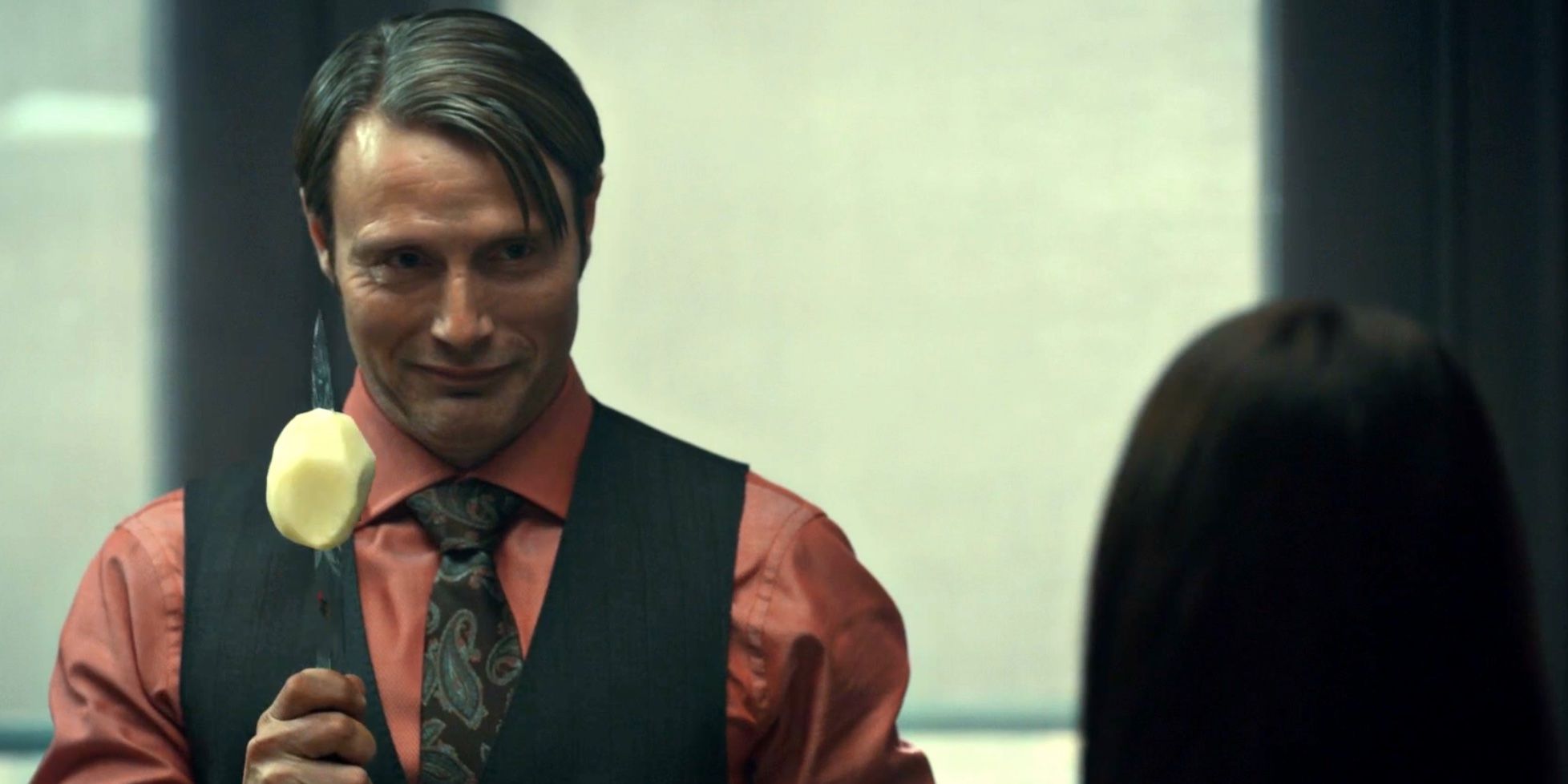 Created by: Brian Fuller
Cast: Mads Mikkelsen, Hugh Dancy, Caroline Dhavernas, Laurence Fishburne, Gillian Anderson
Even in the oeuvre of a visionary like Bryan Fuller, there has never been anything remotely like Hannibal. To call the show, which fleshes out the skeletal structure of Thomas Harris' series of novels about Hannibal the Cannibal, cinematic would be borderline diminutive. Fuller takes the relationship between the titular psychiatrist-serial killer, played with grand theatrical oomph by Mads Mikkelsen, and Will Graham (Hugh Dancy), the FBI profiler who is unknowingly tracking him, as the central heart of the series, and their clashes evoke astonishing ideas about masculinity, bestiality, sexuality, and the act of killing. The writing is uniformly fantastic, strewn with succulent allusions to art, cooking, literature, and music, but the pull of this short-lived, unparalleled series is its use of imagery, editing, and music. The series is sensory overload, with the primitive yet sophisticated score echoing the scraping of flesh and drops of blood expanding in and reverberating off a pool of liquid, and the imagery fading and cutting into a glorious barrage of horror and heat. And this is not even getting into the exceptional supporting cast, led by career-best work from the likes of Laurence Fishburne, Gillian Anderson, Caroline Dhavernas, and Scott Thompson. — Chris Cabin
Watch on Hulu
The X-Files (1993-2018)
Created by: Chris Carter
Cast: David Duchovny, Gillian Anderson, Robert Patrick, Annabeth Gish, Mitch Pileggi
A Fox series with an immense amount of popularity, The X-Files ran for nine seasons, from 1993 to 2002, and had a brief revival that consisted of two more Seasons in 2016 and 2018. In addition to these, two films were made for the series. The first was released in 1998 and was titled The X-Files, which served as a continuation of the series, and the second was released in 2008, titled The X-Files: I Want to Believe.
The series chronicled the adventures of FBI special agents Fox Mulder (David Duchovny) and Dana Scully (Gillian Anderson) as they investigate X-Files, or cases that involve paranormal phenomena. Much like Twin Peaks, this show relished in a mixture of genres, making it an interesting series that stood apart from other crime series on the air. The truth is out there… and ready for you to binge at any moment.
Watch on Hulu
Only Murders in the Building (2021-present)

Creator: Steve Martin, John Hoffman
Cast: Steve Martin, Martin Short, Selena Gomez, Aaron Dominguez, Amy Ryan, Nathan Lane, Da'Vine Joy Randolph
The older generation loves Steve Martin and Martin Short, while the younger generation grew up with Selena Gomez as she went from Disney Channel starlet to worldwide sensation. Everybody, regardless of age, seems to be obsessed with true crime. Only Murders In The Building recognizes this and blends them all together in this effortlessly charming, often enthralling, and all around funny series as audiences follow three residents of a wealthy New York Apartment Building as they use the murder of one of the residents as the set-up for their own True-Crime series. Regardless of age, this is a show that everyone can enjoy. – Nate Richard
Watch on Hulu
The Mindy Project (2012-2017)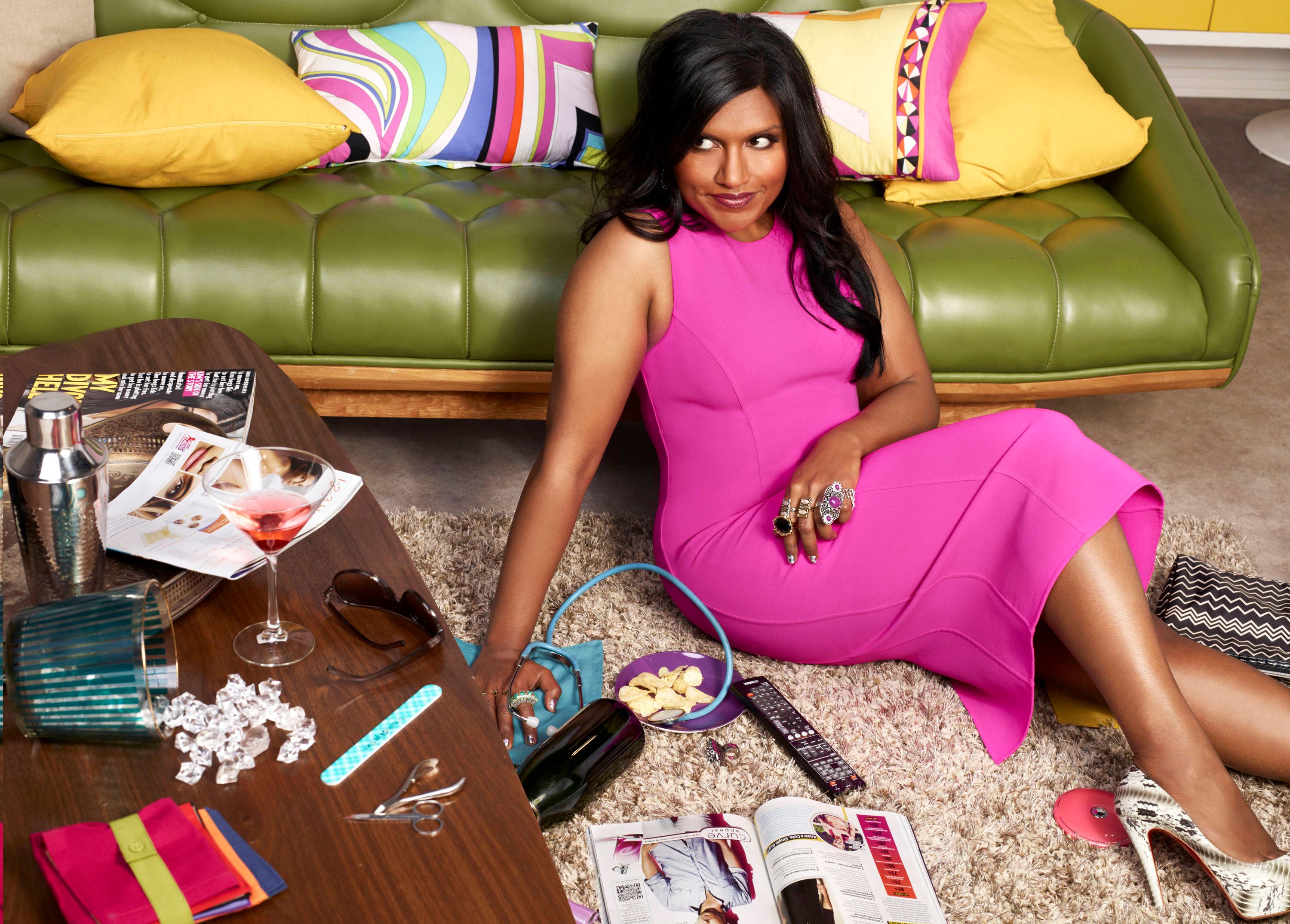 Created by: Mindy Kaling
Cast: Mindy Kaling, Chris Messina, Ed Weeks, Ike Barinholtz, Anna Camp, Beth Grant, Garet Dillahunt, Fortune Ferimster, Rebecca Rittenhouse
Coming off the heels of her success as an actress and writer on The Office, Mindy Kaling released The Mindy Project. The show follows Mindy Lahiri, played by Kaling, a successful doctor whose life is a bit messy. In witty and hilarious fashion she handles dating, choices, and discovering the woman she wants to be. It's a great view for anyone also wondering what in the world they should do. Plus Kaling is, unsurprisingly, brilliant. Binge all six seasons on Hulu now.
Watch on Hulu
Nathan for You (2013-2017)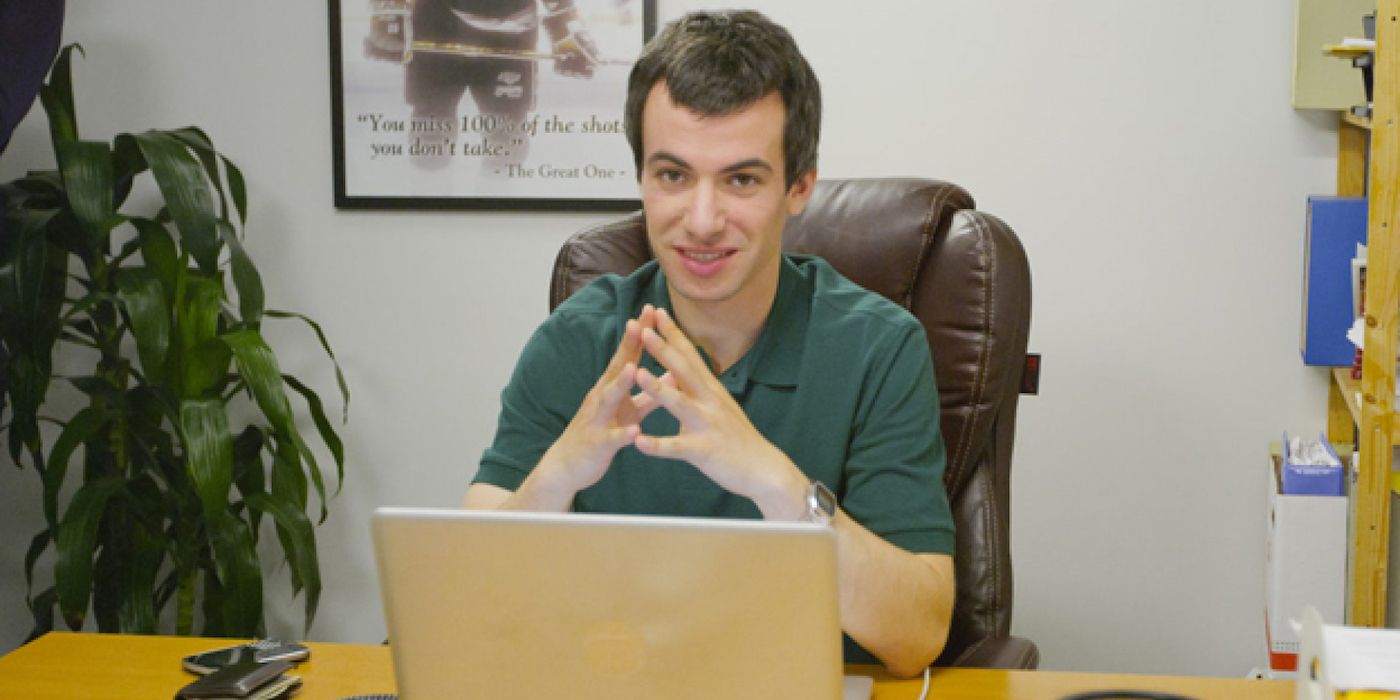 Creators: Nathan Fielder, Michael Koman
Cast: Nathan Fielder
Nathan For You is a series with a very specific sense of humor, combining cringe comedy with the surreal aspects of our everyday lives. The series follow business school graduate Nathan Fielder (he had really good grades) as he travels across the US to consult struggling businesses in his own unique ways. From creating a fake movie to help get a Hollywood gift shop more customers, making a fake viral video of a pig rescuing a baby goat for a petting zoo, and who could ever forget the infamous Dumb Starbucks debacle, Nathan For You is one of the funniest shows to ever grace the airwaves and this writer isn't just saying that because he shares the same name as the titular man himself. – Nate Richard
Watch on Hulu​​​​​​​
Veronica Mars (2004-2019)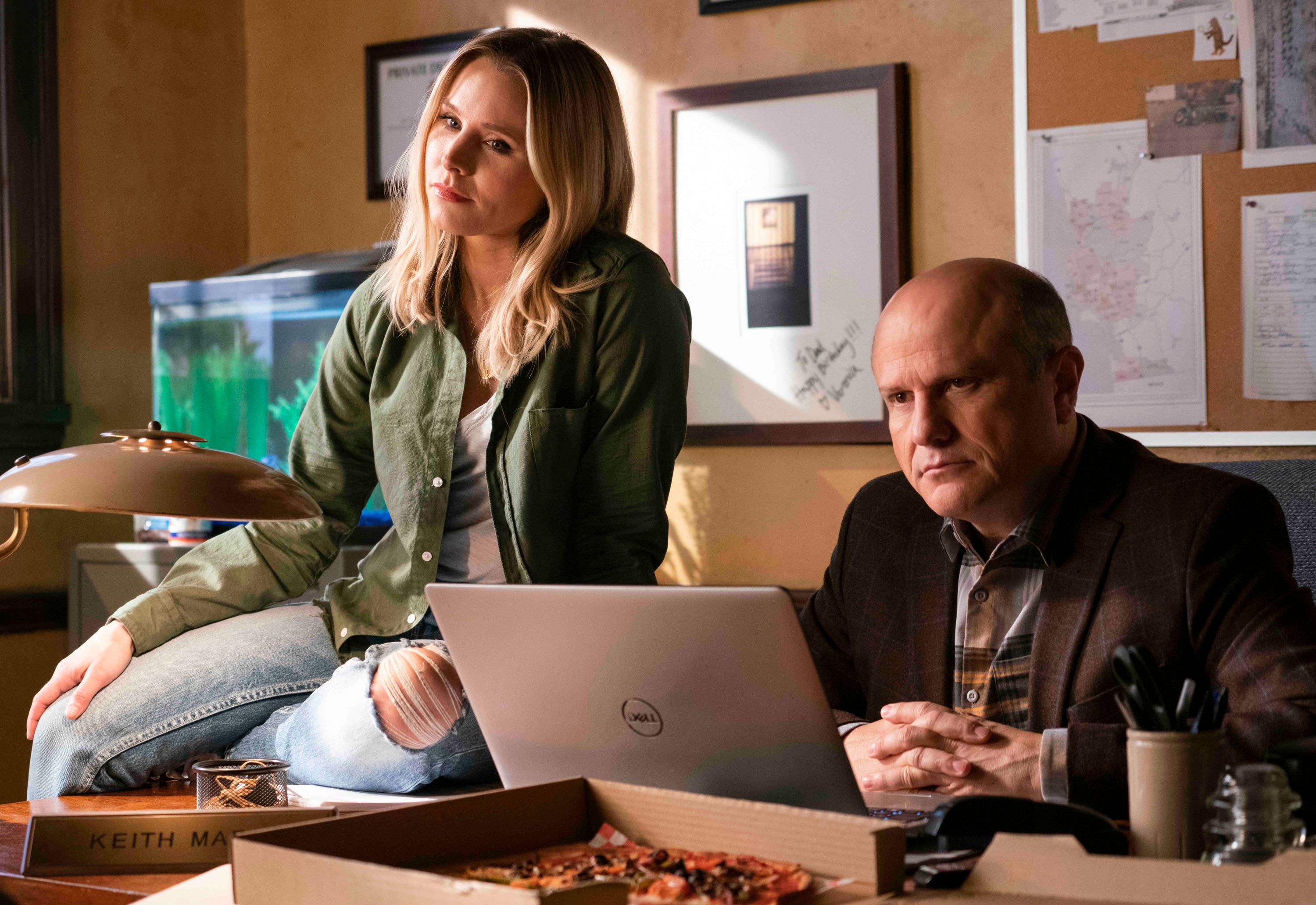 Created by: Rob Thomas
Cast: Kristen Bell, Percy Daggs III, Teddy Dunn, Jason Dohring, Sydney Tamiia Poitier, Francis Capra, Enrico Colantoni, Ryan Hansen, Kyle Gallner, Tessa Thompson, Julie Gonzalo, Chris Lowell, Tina Majorino, Michael Muhney
In the early 2000s Veronica Mars was an addictive show about a high school girl with a detective's eye. In 2019 the show returned, following a movie in 2014, and star Kristen Bell is back in her star-making role trying to figure out what's going on in her hometown of Neptune. The revival season is available on Hulu alongside the older seasons and, whether you've seen them before, or you're being introduced to the show for the first time, it's worth digging in and watching the compelling show unfold.
​​​​​​​Watch on Hulu​​​​​​​
It's Always Sunny in Philadelphia (2005-present)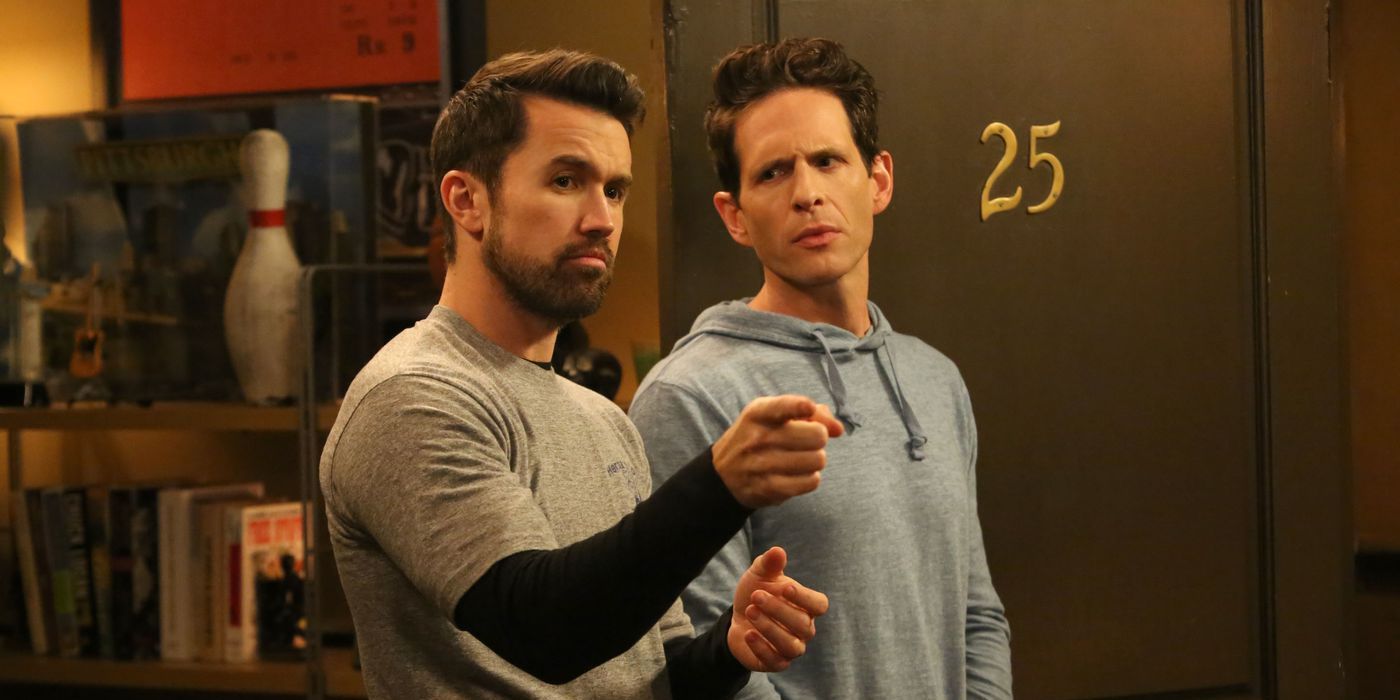 Created by: Rob McElhenney
Cast: Charlie Day, Glen Howerton, Rob McElhenney, Kaitlin Olson, Danny DeVito
With 15 seasons available on Hulu, It's Always Sunny in Philadelphia is a great choice for someone looking for a feel-good comedy to dig into for the long haul. The comedy series revolves around five ridiculous friends working at an Irish pub in—no surprise here—Philadelphia. If you want a show that refuses to take itself too seriously and stars Danny DeVito, this is the one for you.
​​​​​​​Watch on Hulu​​​​​​​
Four Weddings and a Funeral (2019)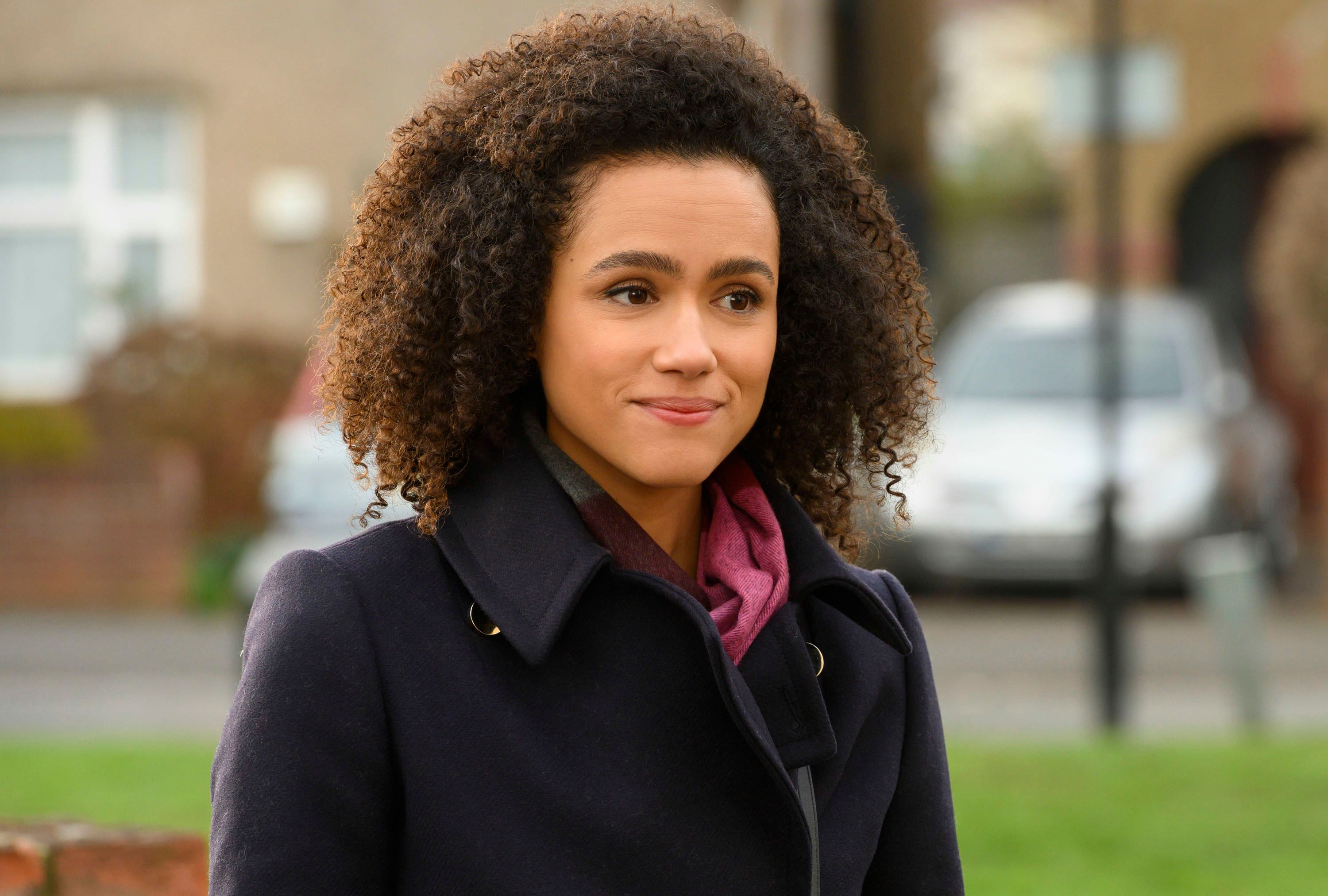 Created by: Mindy Kaling and Matt Warburton
Starring: Nathalie Emmanuel, Nikesh Patel, Rebecca Rittenhouse, John Reynolds, Brandon Mychal Smith, Zoe Boyle, Sophia La Porta, Harish Patel, Guz Khan
If you want something you can binge in a day or two, Hulu's limited series Four Weddings And A Funeral is a great choice. With just 10 episodes under its belt, the show was a huge hit with audiences. Created in part again by Mindy Kaling, the show follows a New Yorker named Maya who drops everything after receiving a wedding invitation from a friend in London. As she's sucked into the new city's world, the show becomes a true and wonderful love letter to London.
​​​​​​​Watch on Hulu​​​​​​​
Superstore (2015-2021)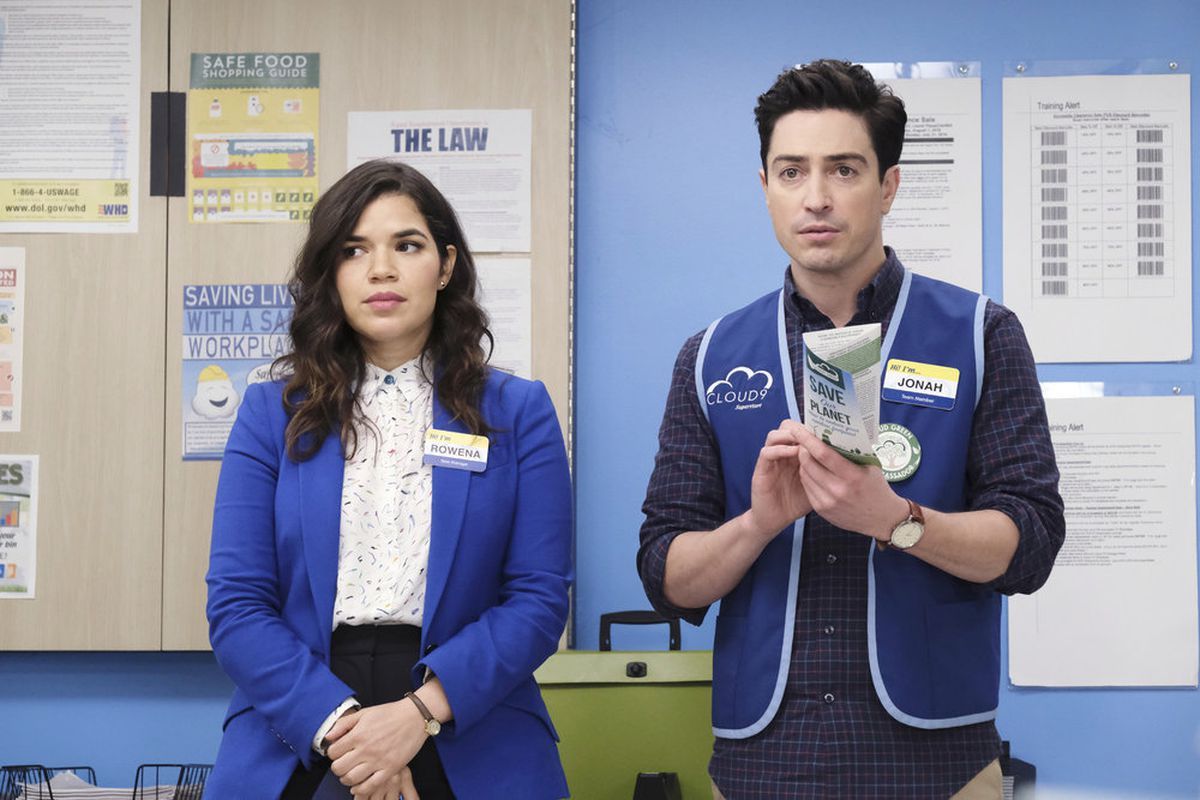 Created by: Justin Spitzer
Cast: America Ferrera, Ben Feldman, Lauren Ash, Nico Santos, Colton Dunn, Nichole Sakura, Mark McKinney, Kaliko Kauahi
Every wondered what really goes on behind the scenes in a big-box store? Superstore takes you into the thick of it with a group of employees who deal with everything from sales to customers. At the heart of it is America Ferrera's character Amy trying to keep it all together throughout the absurdity. All six seasons are on Hulu now.
​​​​​​​Watch on Hulu​​​​​​​
One Tree Hill (2003-2012)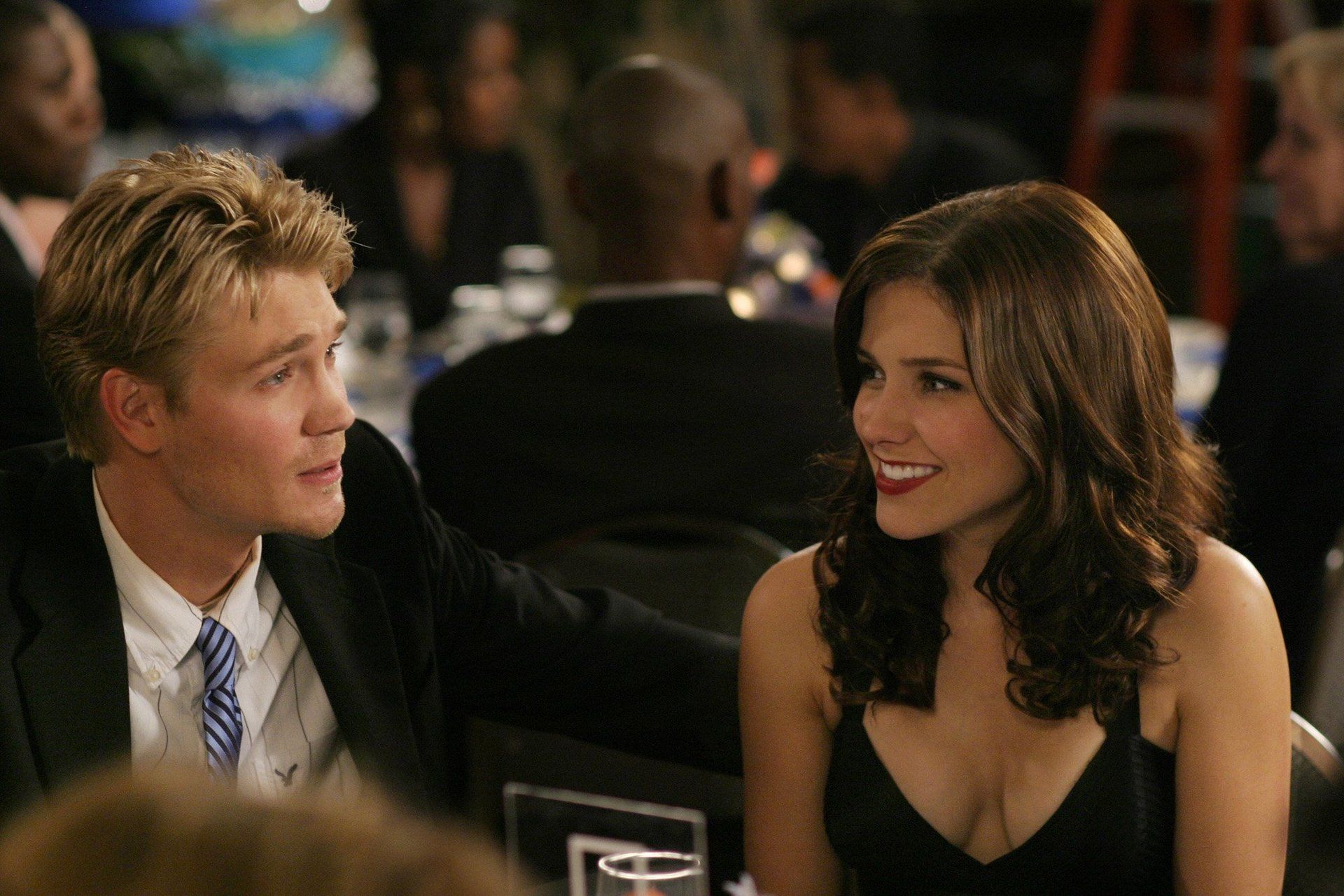 Created by: Mark Schwahn
Cast: Sophia Bush, Chad Michael Murray, James Lafferty, Hilarie Burton, Bethany Joy Lenz, Paul Johansson, Barry Corbin
As Gavin Degraw plays softly in the background, a group of high schoolers in North Carolina contend with strange dynamics, relationships, and what their purpose is. Starring a young Chad Michael Murray and Sophia Bush, the cast of One Tree Hill brings to life how it really feels to be on the cusp of something without knowing what that something may be. Over its nine seasons, One Tree Hill draws viewers in and creates a home for them. With so much suspense in the show's serialized storytelling, bingeing it is a great way to get into the thick of it.
​​​​​​​Watch on Hulu