Looking for something spooky? We've got you covered.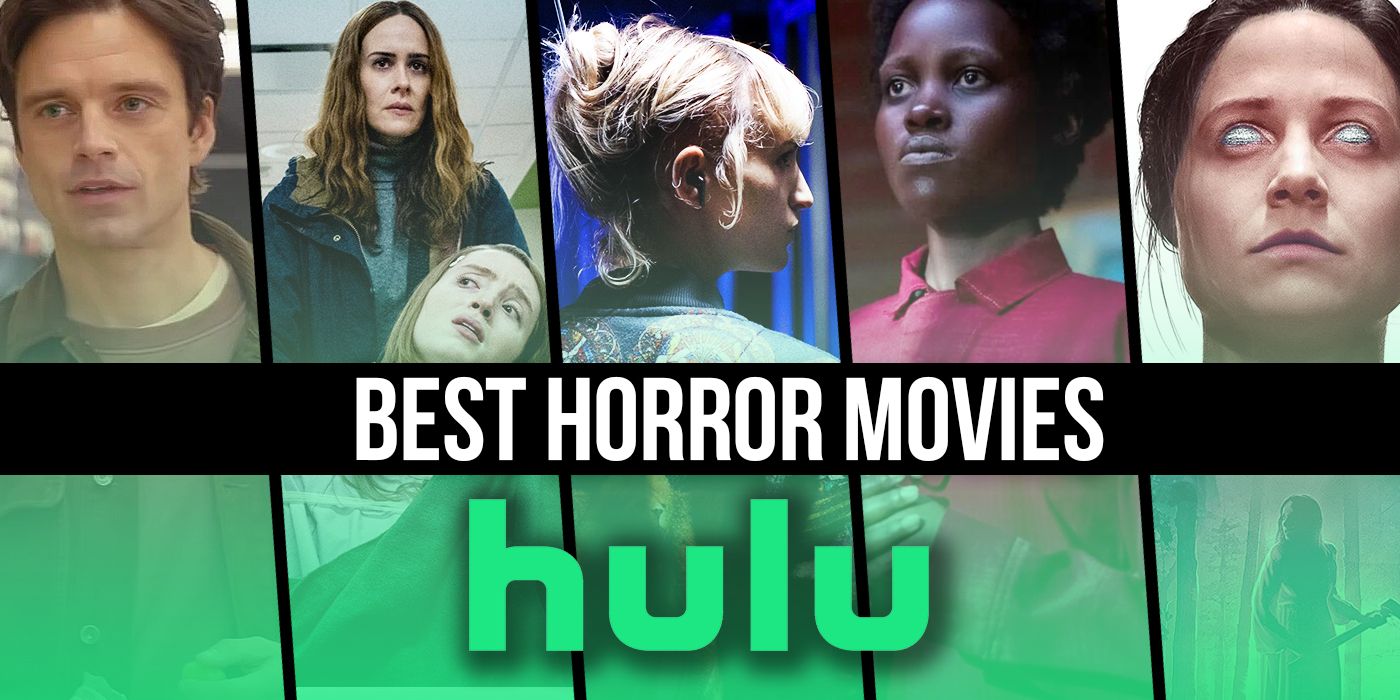 A howl in the night. A vengeful spirit. A final girl running to safety. Sometimes you just want to watch those classic horror stories and hit those favorite horror beats. Fortunately, if you're in the market for some streaming screams, Hulu has a solid lineup of scary movies to get the job done. From the classics to current hits to indie gems that flew under the radar, we're highlighting the best of the horrifying bunch. Check out our list of the best horror movies on Hulu.
In the mood for something a little lighter? Check out the best comedy, romance, or family films on the platform, or explore the best movies on Hulu in any genre.
Editor's note: This list was updated June 2023 to include Jagged Mind.
RELATED: The 60 Best Shows on Hulu Right Now
Fresh (2022)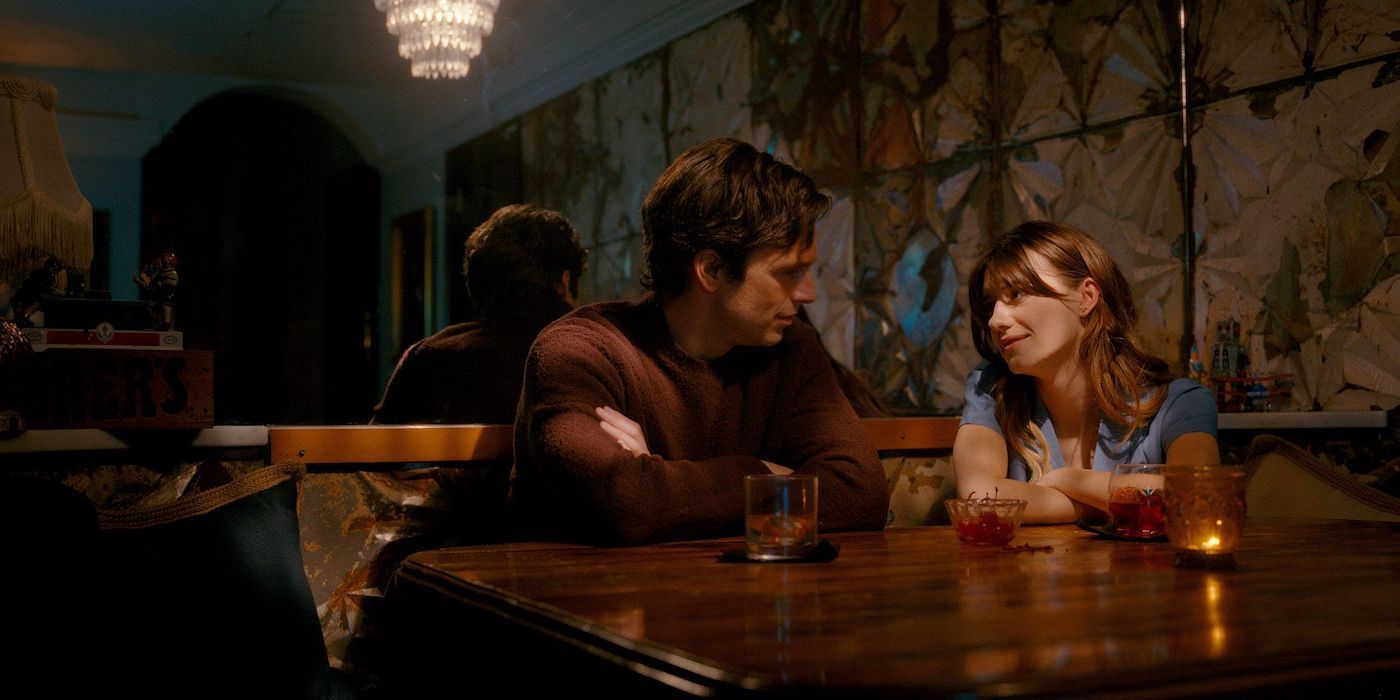 Run Time: 1 hr 57 min | Director: Mimi Cave
Cast: Daisy Edgar-Jones, Sebastian Stan, Jojo T. Gibbs, Dayo Okeniyi, Andrea Bang, Charlotte Le Bon
Noa (Daisy Edgar-Jones) meets Steve (Sebastian Stan) just as she's sworn off dating. He's kind, charming, and just what she's been looking for in a partner. That is, until she discovers his secret side hustle – selling women's body parts to other cannibals. Noa then has to figure out how to avoid being eaten herself, even if that means playing along with Steve's continued affection for her. Fresh is a unique take on the perils and horrors of modern dating that artfully balances empowerment and uneasiness. Daisy Edgar-Jones plays the nuances of Noa so well that sometimes it's hard to tell if she still has feelings for Steve or if she's just pretending. And Sebastian Stan is somehow able to still make Steve desirable even after revealing his unhinged hobbies. If you're squeamish, I definitely don't recommend eating while you watch this movie. Fresh is more unsettling than outright gory, in regard to the cannibalism, but it can still make even the strongest stomach turn a bit. – Brynna Arens
Watch on Hulu
Jagged Mind (2023)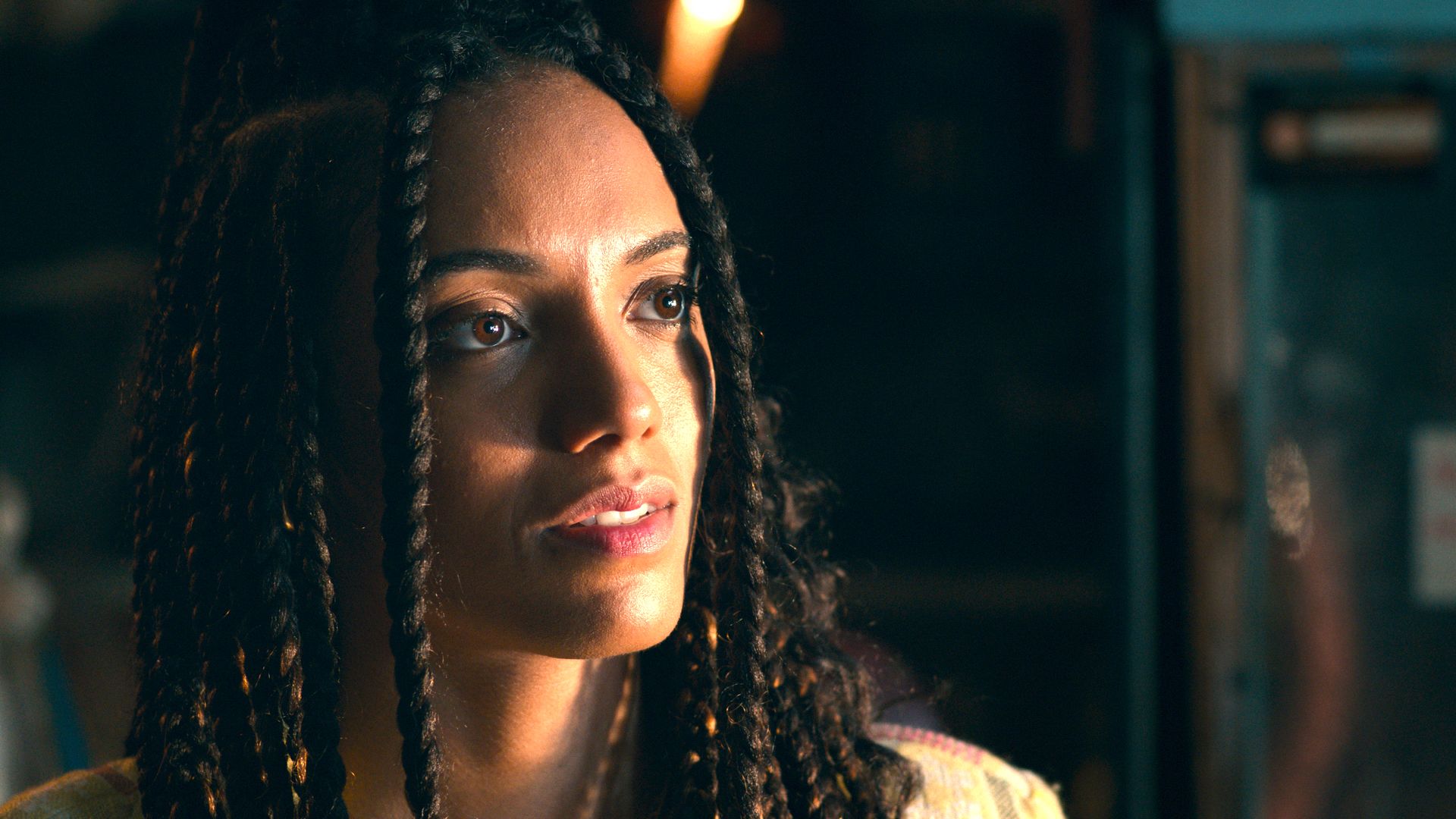 Run Time: 1 hr 28 min | Director: Kelley Kali
Cast: Maisie Richardson-Sellers, Shannon Woodward, Rosaline Elbay
Jagged Mind feels like someone took the concept of 50 First Dates and injected it with psychotropics, producing a harrowing horror romance. The film follows Billy (Maisie Richardson-Sellers), a cool young twenty-something from Little Haiti in Miami who meets the perfect woman (Shannon Woodward). They immediately fall in love, but shortly after, Billy starts suffering from blackouts and twisted visions of death that slowly erode her brain with every occurrence. That's all we will say, and we recommend not watching the trailer — just go in knowing as little as possible to get the full effect of the thrill ride. – Tauri Miller
Watch on Hulu
Clock (2023)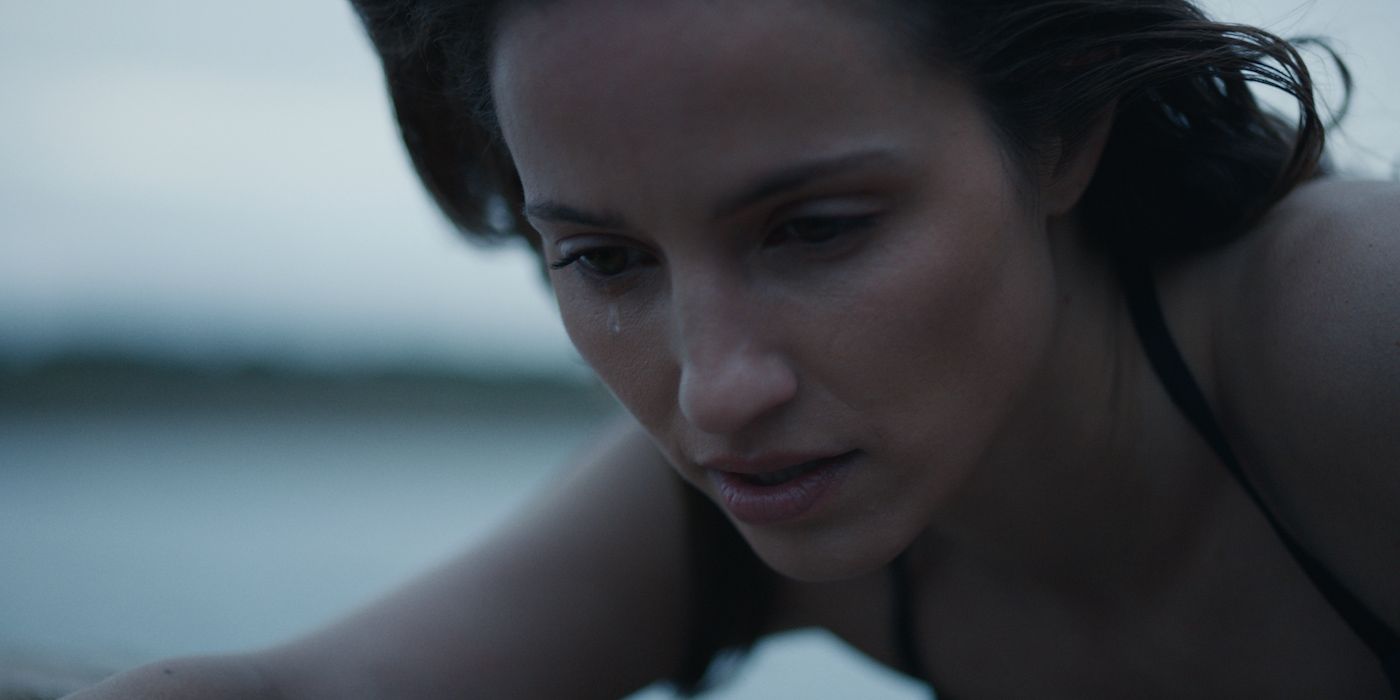 Run Time: 1 hr 31 min | Director: Alexis Jacknow
Cast: Dianna Agron, Melora Hardin, Jay Ali
Joining the ranks of modern psychological horror films like Men, Midsommar, and Hereditary that explore deep themes through the prism of horror, Clock is a meditation on the pressures women face around reproduction. Written and directed by Alexis Jacknow (Love Daily), the story centers around Ella (Dianna Agron), a woman in her late thirties who faces constant pressure to have children despite not wanting any. She gets coerced into joining an experimental program meant to "fix her biological clock" that only seems to drive her into madness. The film has a lot to say about its themes and perfectly uses the thriller medium to manifest and physicalize the internal struggles that aging women deal with on a daily basis.
Watch on Hulu
Matriarch (2022)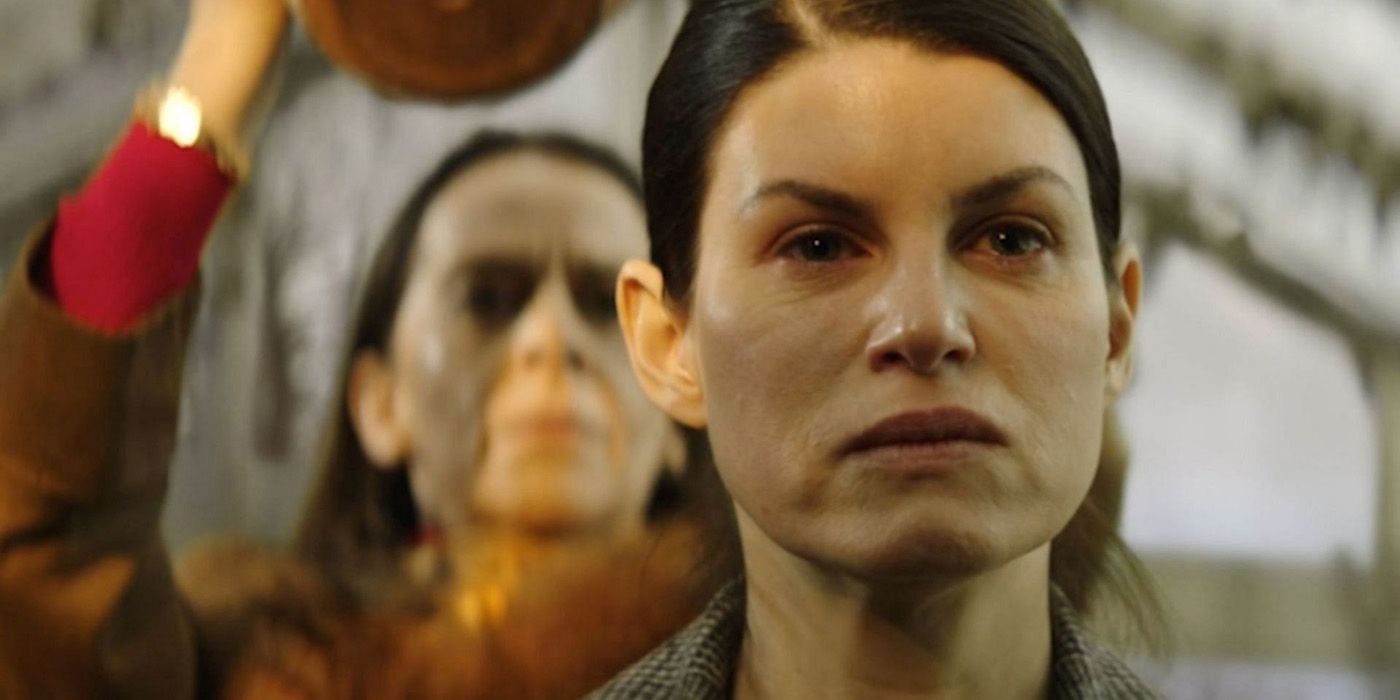 Run Time: 1 hr 25 min | Genre: Horror Thriller | Director: Ben Steiner
Cast: Jemima Rooper, Kate Dickie, Sarah Paul, Franc Ashman
Written and directed by Ben Steiner, Matriarch is a simmering slow-burn thriller that follows a woman (Jemima Rooper) who visits her childhood home intending to confront demons after surviving an overdose. With more than meets the eye, Matriarch is a disturbing British horror film intended to bring discomfort to the audience. Co-starring Game of Thrones alum Kate Dickie with Sarah Paul and Franc Ashman, Matriarch is a haunting exploration of addiction and generational trauma through eerie circumstances and frightful imagery sure to make viewers squirm. – Yael Tygiel
Watch on Hulu
Antlers (2021)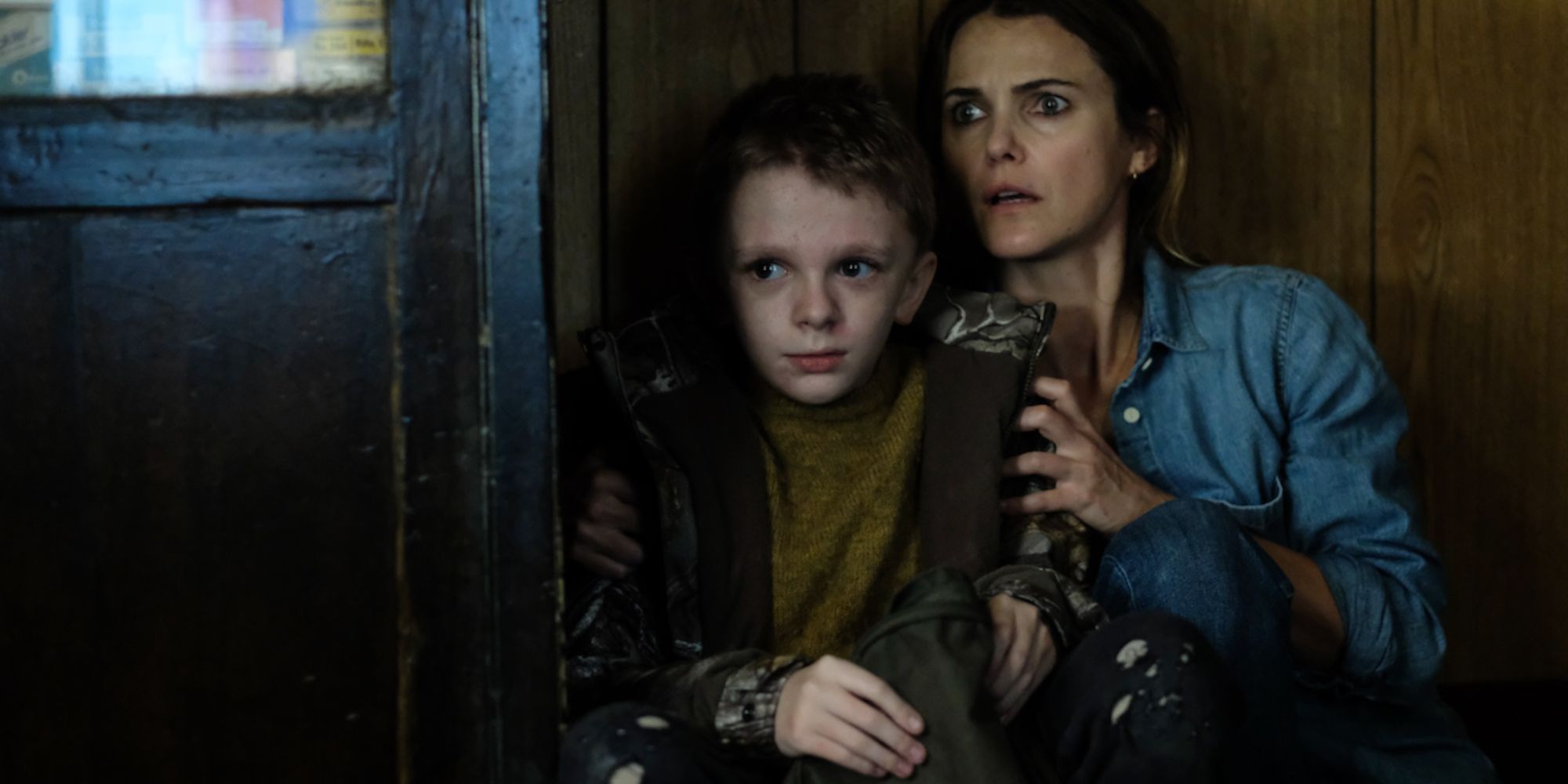 Run Time: 1 hr 39 min | Director: Scott Cooper
Cast: Keri Russell, Jesse Plemons, Jeremy T. Thomas
Antlers is a bloody supernatural horror flick based on the short story The Quiet Boy by Nick Antosca about a small Oregon town being terrorized by a wendigo. Director Scott Cooper delivers terrifying cinematography that embraces the gruesome legend of the deer-like demon from Algonquin folklore. Each thrilling scene is further enhanced by Keri Russell (The Americans), Jeremy T. Thomas (Lore), and Jesse Plemons (The Irishman), whose performances really sell the unfathomable nightmare that comes with trying to track down a fully realized demon stalking and killing unsuspecting citizens every night. Dig into the frightful lore and incredible thrill ride that will have you checking every room in your house before bed. – Tauri Miller
Watch on Hulu
Intrigo: Dear Agnes (2019)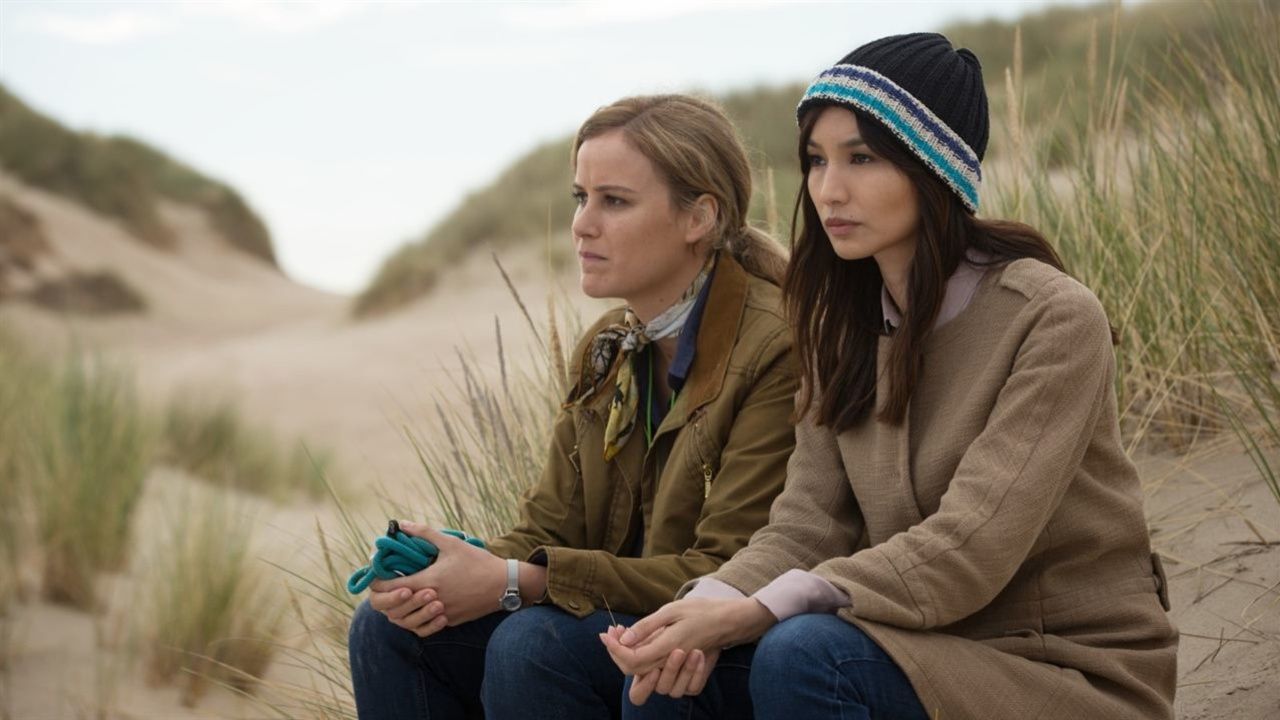 Run Time: 1 hr 40 min | Director: Daniel Alfredson
Cast: Carla Juri, Gemma Chan, Jamie Sives, Cal MacAninch
Gemma Chan stars in Intrigo: Dear Agnes, a gripping sequel to the 2018 film Intrigo: Death of an Author. Directed by Daniel Alfredson, Intrigo: Dear Agnes is a German-Swedish-American film about a young widow named Agnes (Carla Juri), who is offered a shocking proposition. Agnes' wealthy friend (Chan) has a cheating husband (Jamie Sives) she's eager to get rid of, and she wants to hire Agnes to murder him. With a chilling premise for the crime drama, Intrigo: Dear Agnes is a murder mystery with a slow burn and a shocking twist. – Yael Tygiel
Watch on Hulu
Hatching (2022)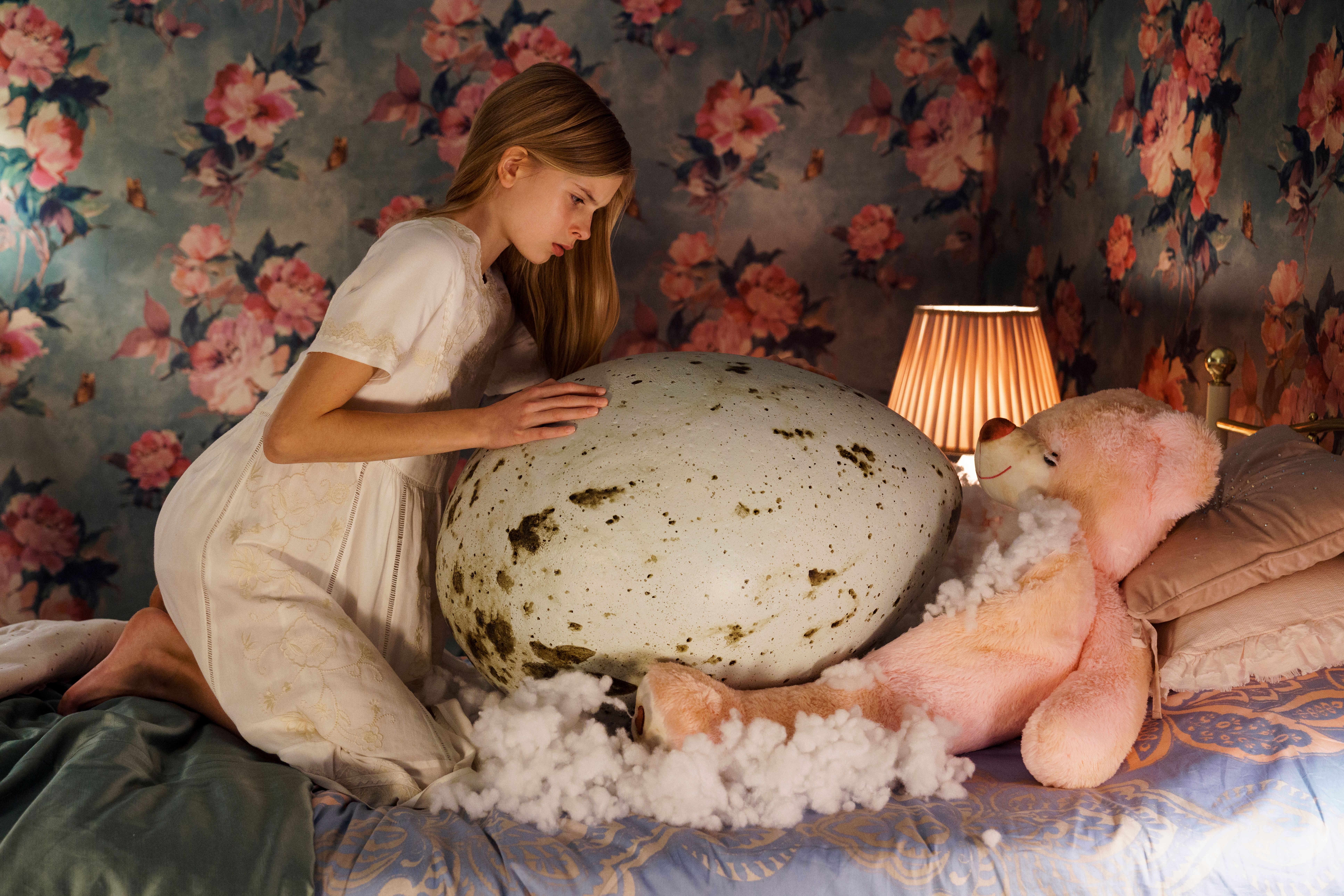 Run Time: 1 hr 31 min | Director: Hanna Bergholm
Cast: Siiri Solalinna, Sophia Heikkilä, Jani Volanen
Hatching is a richly told horror film by director Hanna Bergholm, who also created the story on which Ilja Rautsi's screenplay is based. Hatching follows the desperation of a sweet and fragile 12-year-old gymnast named Tinja (Siiri Solalinna) as she fails to satisfy her malcontent, image-obsessed mother (Sophia Heikkilä). Swinging between family lifestyle vlogging, gymnastics training, and exploring the woods, Tinja struggles to overcome the burden of her mother's expectations of perfection. With a story about societal pressures and unrealistic beauty standards, Hatching reveals an insufferable reality twisted by the introduction of a creature with the capability to free Tinja or destroy her. – Yael Tygiel
Watch on Hulu
The Night House (2020)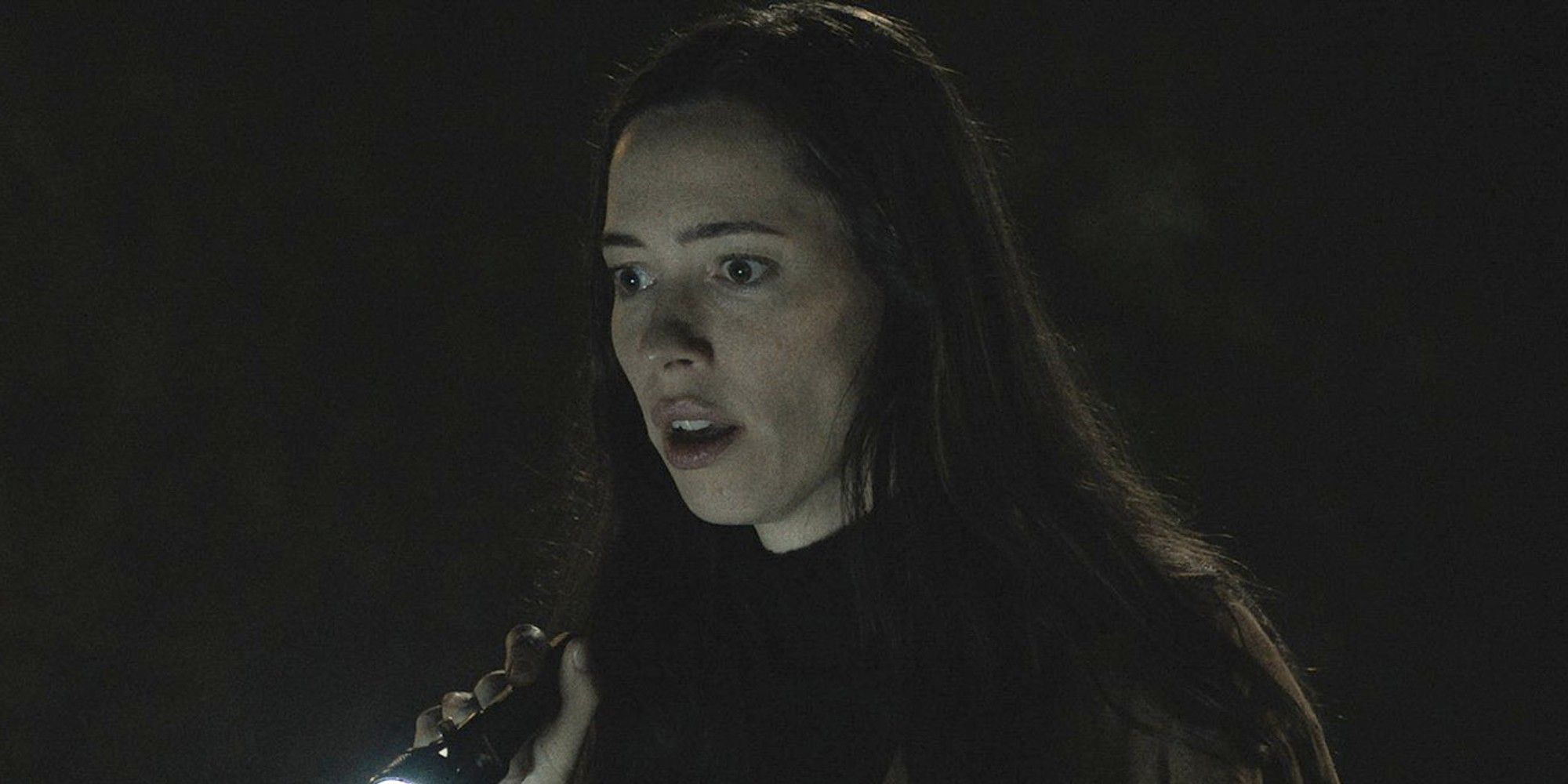 Run Time: 1 hr 47 min | Director: David Bruckner
Cast: Rebecca Hall, Sarah Goldberg, Vondie Curtis-Hall, Evan Jonigkeit
David Bruckner's (Hellraiser) spellbinding horror thriller The Night House blends intricate psychological mystery elements with deeply haunting performances from exquisite star Rebecca Hall (Godzilla vs. Kong). A fortuitous collaboration between Bruckner and Hellraiser writers Ben Collins and Luke Piotrowski, The Night House follows Beth (Hall), a widow whose grief leads her to learn there's more to her recently deceased husband (Evan Jonigkeit) than she previously believed. Sarah Goldberg (Barry) also appears, supporting Hall, who is captivatingly chilling as she explores the secrets unfolding in the mind-bending darkness of The Night House. – Yael Tygiel
Watch on Hulu
Funhouse (2019)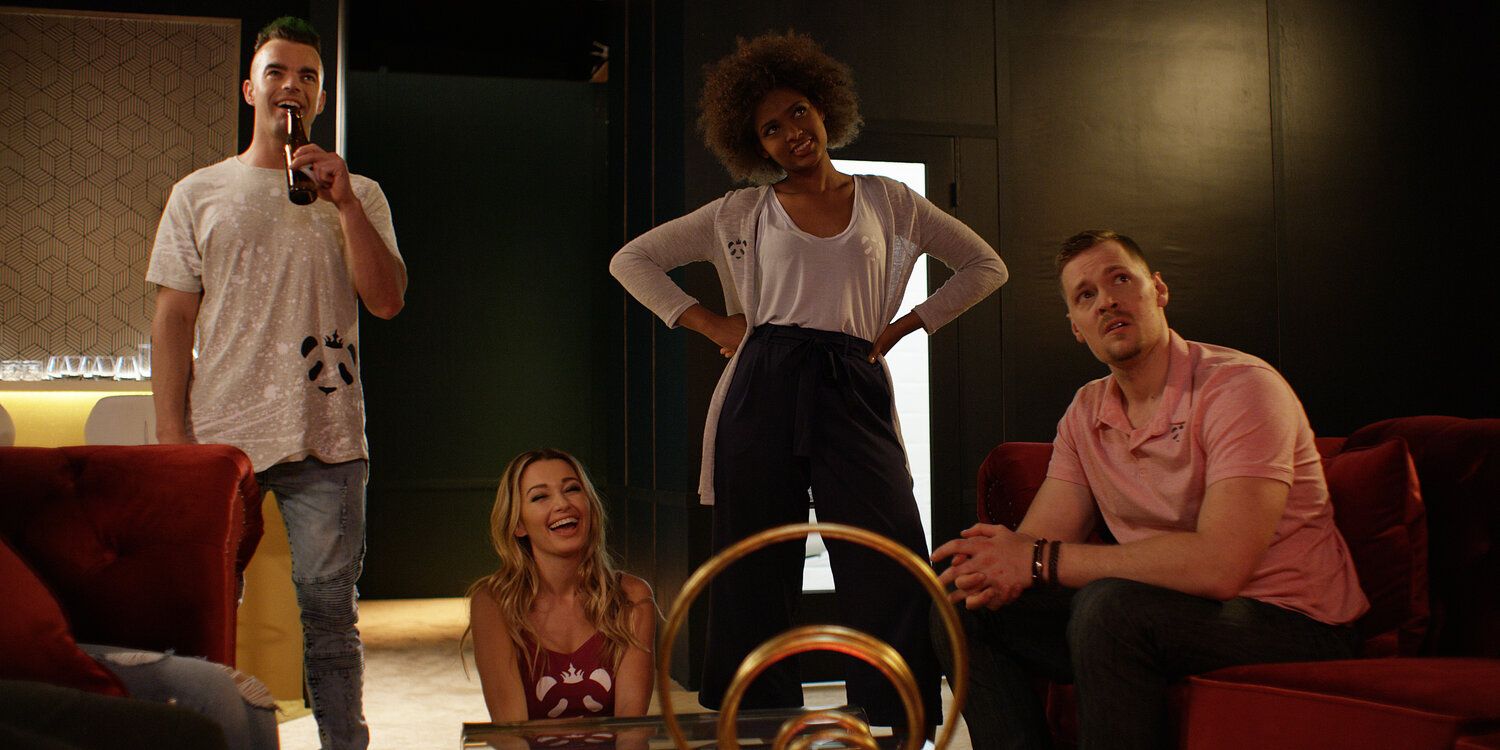 Run Time: 1 hr 46 min | Director: Jason William Lee
Cast: Valter Skarsgård, Khamisa Wilsher, Gigi Saul Guerrero
Writer/director Jason William Lee, who also appears in the movie, presents a horrific premise in Funhouse revolving around a Big Brother–style reality show where contestants are brutally killed off as they're eliminated. Featuring performances from Valter Skarsgård and Khamisa Wilsher (Charmed) and bursting with gore, Funhouse shares similarities to movies like Truth or Dare and the Saw franchise. With an intriguing commentary on societal obsession with fame and voyeurism, Funhouse blends elements of horror and satire throughout Lee's thought-provoking script, building to a graphically The Purge-like culmination of terror and body parts. – Yael Tygiel
Watch on Hulu
Hellraiser (2022)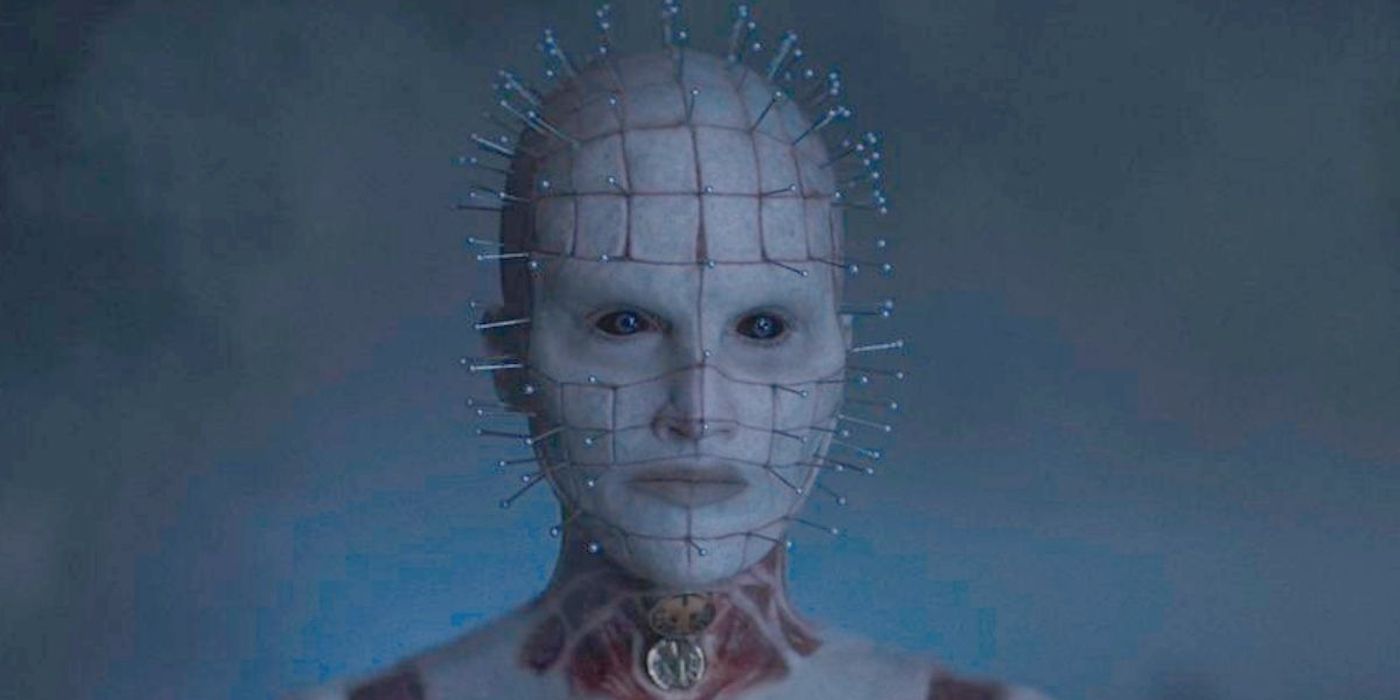 Run Time: 2 hrs 1 min | Director: David Bruckner
Cast: Odessa A'zion, Jamie Clayton, Adam Faison, Drew Starkey
Hellraiser is director David Bruckner's new perspective on Clive Barker's horror classic. Hellraiser follows an addict named Riley (Odessa A'zion) as she searches for her missing brother (Kit Clarke), ultimately becoming consumed by the ancient and enigmatic puzzle that may be responsible for his vanishment. Hellraiser builds a deep and intricate mythology around the puzzle box, the Cenobites, and the unforgettable horror icon Pinhead (Jamie Clayton). Featuring dark and gory imagery, terrifyingly creative torment, and a fun performance from Goran Visnjic (Timeless), Hellraiser is an exciting new chapter for fans of the original franchise. – Yael Tygiel
Watch on Hulu
Nightmare Alley (2021)
Run Time: 2 hr 30 min | Director: Guillermo del Toro
Cast: Bradley Cooper, Cate Blanchett, Toni Collette, Willem Dafoe
Guillermo del Toro is no doubt one of the most talented and exciting filmmakers working today, having made award-winning classics like Pan's Labyrinth and The Shape of Water. Nightmare Alley is another impressive installment on his resume, starring an A-list cast that includes the likes of Bradley Cooper, Cate Blanchett, and Toni Collette. The film centers around Stan (Cooper), a carnival worker with a mysterious past who does an act with a clairvoyant (Collette) and another performer (Rooney Mara) under the owner, Clem (Dafoe). Stan's overambitious attitude soon finds him in over his head, leading to dangerous situations. A unique horror film with elements of neo-noir and psychological thriller, Nightmare Alley is stylish and affecting. – Taylor Gates
Watch on Hulu
Pure (2022)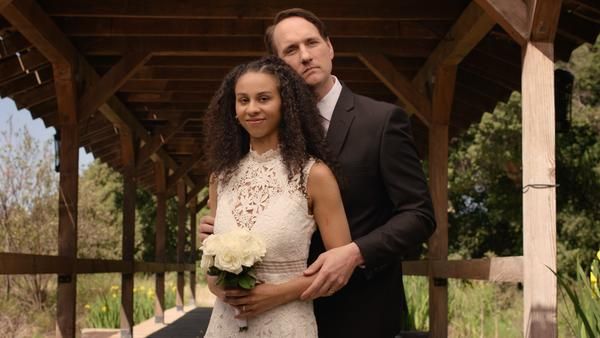 Run Time: 1 hr 26 min | Director: Hannah Macpherson
Cast: Jahkara Smith, McKaley Miller, Scott Porter, Annalisa Cochrane
Part of Hulu's anthology series Into the Dark, Pure acts as the finale of the 12 episodes. The film centers around Shay (Jahkara Smith) and Jo (McKaley Miller), half-sisters who attend a purity ball. Though the rebellious Jo thinks it's sexist and antiquated, Shay attempts to use it to get closer to the father she met only months ago. One night, Shay is pulled into a ritual that Jo and her cabinmates perform every year to summon Lilith. She eventually realizes she strongly disagrees with the retreat's method and message, and a violent power struggle between the girls and the strict men in charge of the retreat begins. Touching on things of feminism, sexuality, and toxic masculinity, Pure is most terrifying because of its realism and relevance. – Taylor Gates
Watch on Hulu
Bad Hair (2020)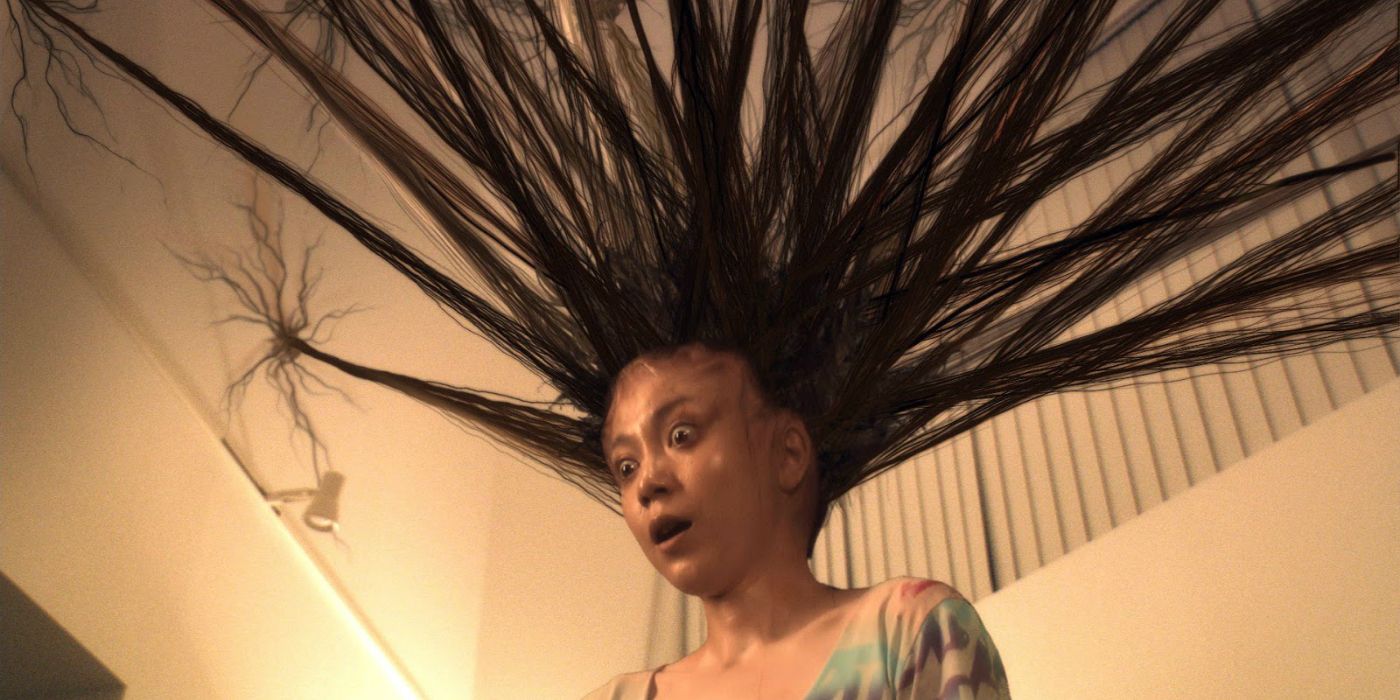 Run Time: 1 hr 42 min | Director: Justin Simien
Cast: Zaria Kelley, Corinne Massiah, Elle Lorraine
Bad Hair is an incredibly clever horror satire film from writer/director Justin Simien (Dear White People). Set in the late 1980s, Bad Hair explores cultural discrimination through the lens of ironic horror, following the journey of one ambitious woman trying to make her way up in the world of music television. Bad Hair takes advantage of the setting, infusing the movie with recognizable faces like Lena Waithe (Westworld), Vanessa Williams (Ugly Betty), and James Van Der Beek, as well as peppering in celebrity musicians like Kelly Rowland and Usher. – Yael Tygiel
Watch on Hulu
Prey (2022)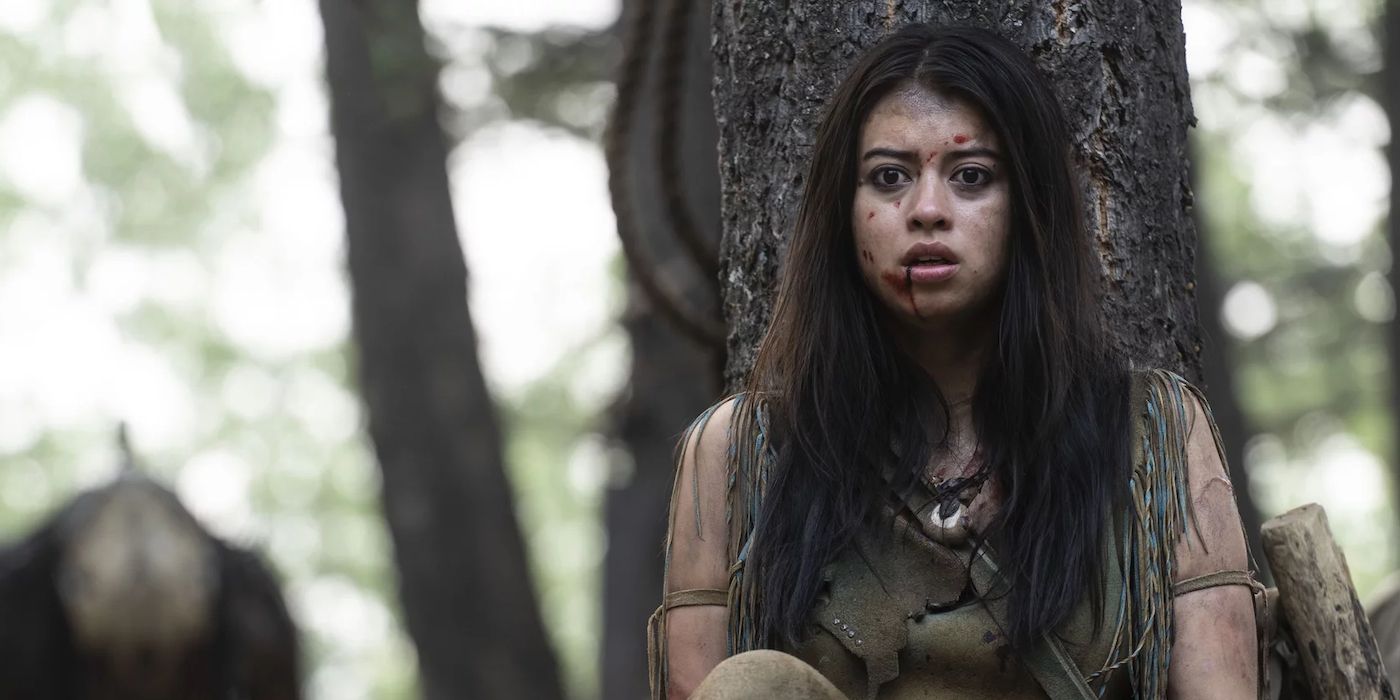 Run Time: 1 hr 39 min | Director: Dan Trachtenberg
Cast: Amber Midthunder, Dakota Beavers, Dane DiLiegro
The newest addition to the Predator franchise, Prey takes audiences back with an origin story set in the Comanche Nation, where a warrior battles a new enemy. Naru, played perfectly by Amber Midthunder (Legion), is skilled and fierce as she goes up against the first Predator to land on planet Earth. Prey provides an enthralling backstory to an already beloved and established franchise while highlighting previously unexplored history for both the monster and its victims. With a marvelous cast and fast-paced action, Prey is an adventure that deserves to be seen, regardless of screen size. – Yael Tygiel
Watch on Hulu
Spree (2020)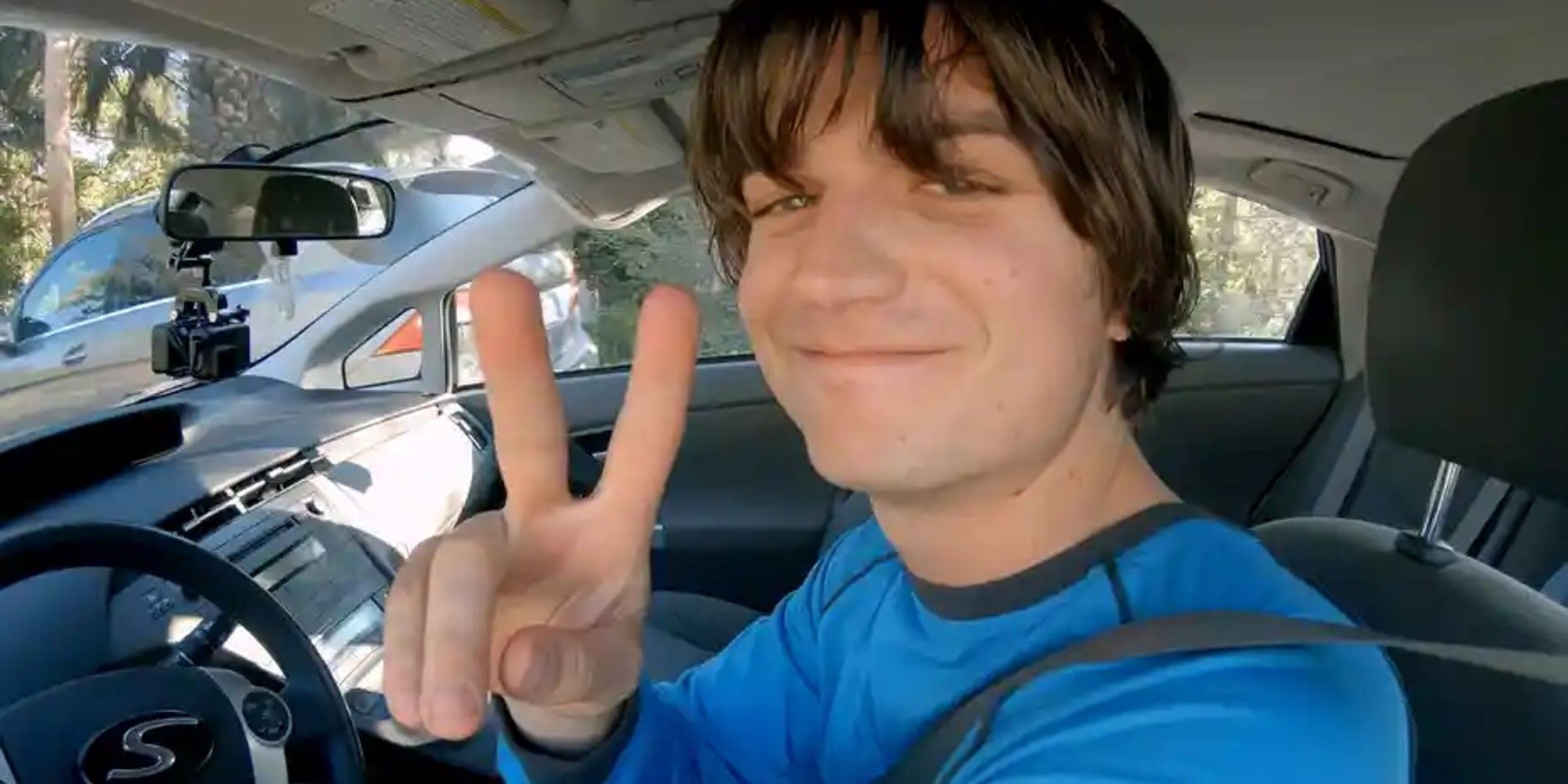 Run Time: 1 hr 33 min | Director: Eugene Kotlyarenko
Cast: Joe Keery, Sasheer Zamata, Mischa Barton, John DeLuca
Get ready to see Stranger Things' Steve in a whole new light as he becomes the monster instead of running from them. Joe Keery stars as Kurt in this comedy-horror as a rideshare driver striving to achieve social media fame. To do this, he begins live streaming himself murdering his passengers in an attempt to go viral. Keery gives a truly excellent performance, masterfully straddling the line between earnest and evil. – Taylor Gates
Watch on Hulu
The Resort (2021)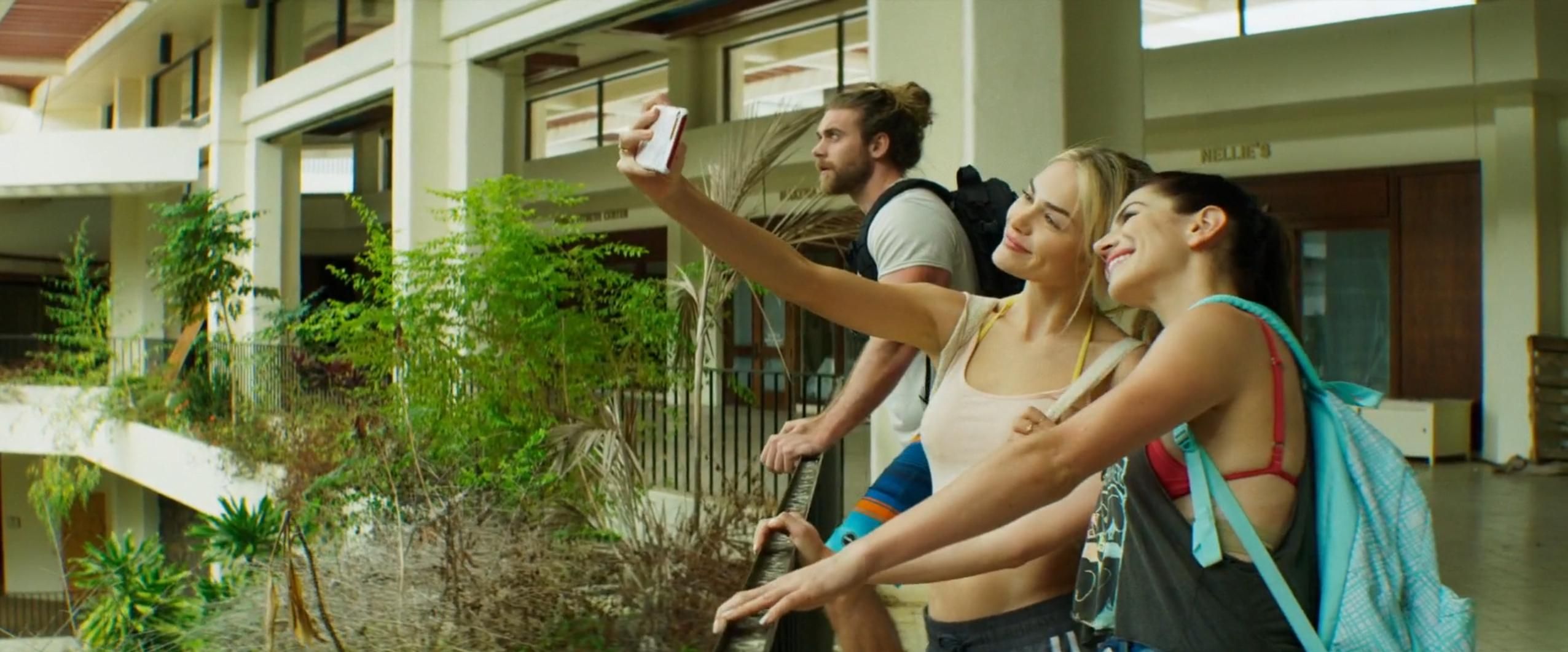 Run Time: 1 hr 16 min | Director: Taylor Chien
Cast: Bianca Haase, Brock O'Hurn, Michael Vlamis, Michelle Randolph
Four young, fit, and attractive friends travel to the magnificent landscapes of Hawaii in celebration of one of their birthdays. During their vacation, the quad insists on visiting an abandoned resort rumored by the locals to be haunted. Needing to satisfy their curiosity, the foursome forges ahead in hopes of debunking ghost stories about the infamous Half-Faced Girl. Written and directed by cinematographer Taylor Chien, The Resort is absolutely stunning, with expansive and exotic locales that frame the pulse-pounding terror these characters face on the island. Starring Bianca Haase, Brock O'Hurn (The Righteous Gemstones), Michelle Randolph, and Michael Vlamis (Roswell, New Mexico), The Resort brings to life the classic and dependably frightful topes horror fans love to see. – Yael Tygiel
Watch on Hulu
Shadow in the Cloud (2020)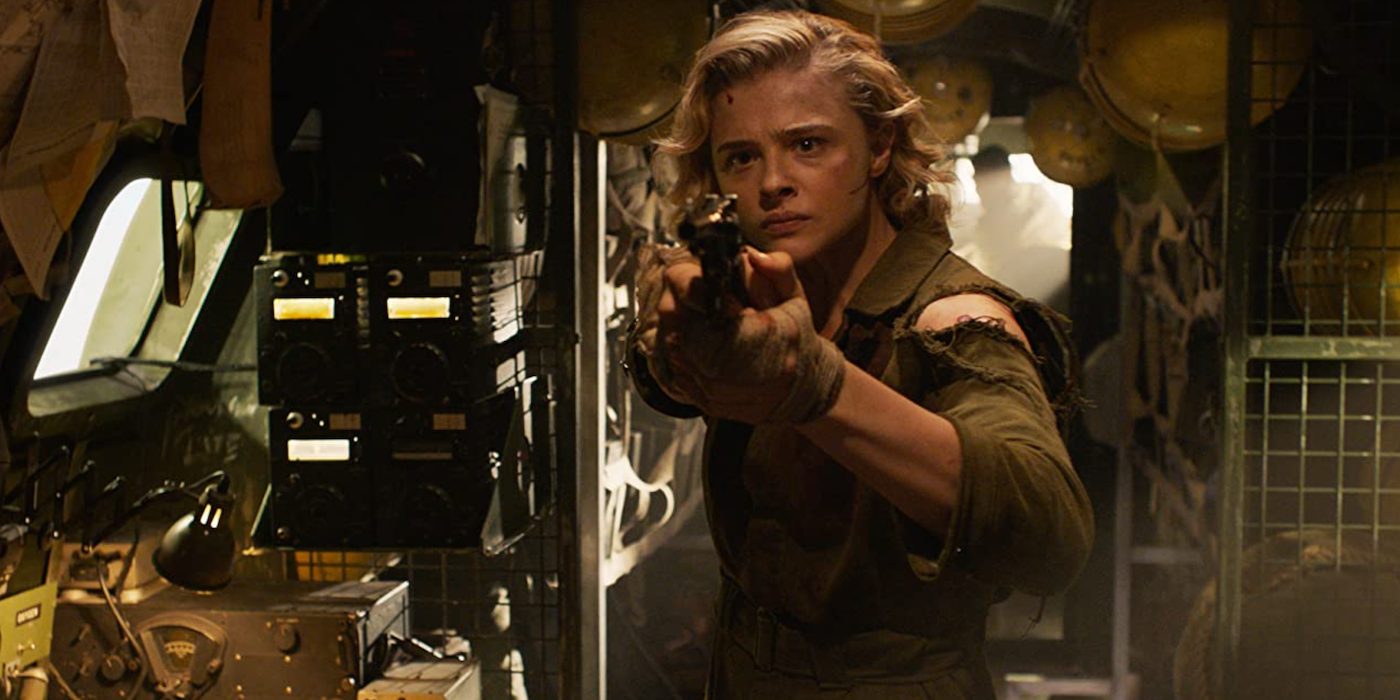 Run Time: 1 hr 23 min | Director: Roseanne Liang
Cast: Chloe Grace Moretz, Taylor John Smith, Beulah Koale, Nick Robinson, Callan Mulvey
Shadow in the Cloud is a totally bonkers World War II thriller with a hard genre twist. It's also one of the best female-centric science fiction horror films in recent memory. Set in 1943, the film follows the young female Flying Officer Maude Garrett (Chloe Grace Moretz). Maude brings an enigmatic package on to a B-17 bomber, but the sexist crew trap her in the lower gunning deck. Maude is soon forced to deal with even greater problems; an alien monster attaches itself to the plane. Want to see Moretz kick the crap out of monsters and obnoxious dude bros? Give Shadow in the Cloud a shot.- Liam Gaughan
Watch on Hulu
The Lodge (2019)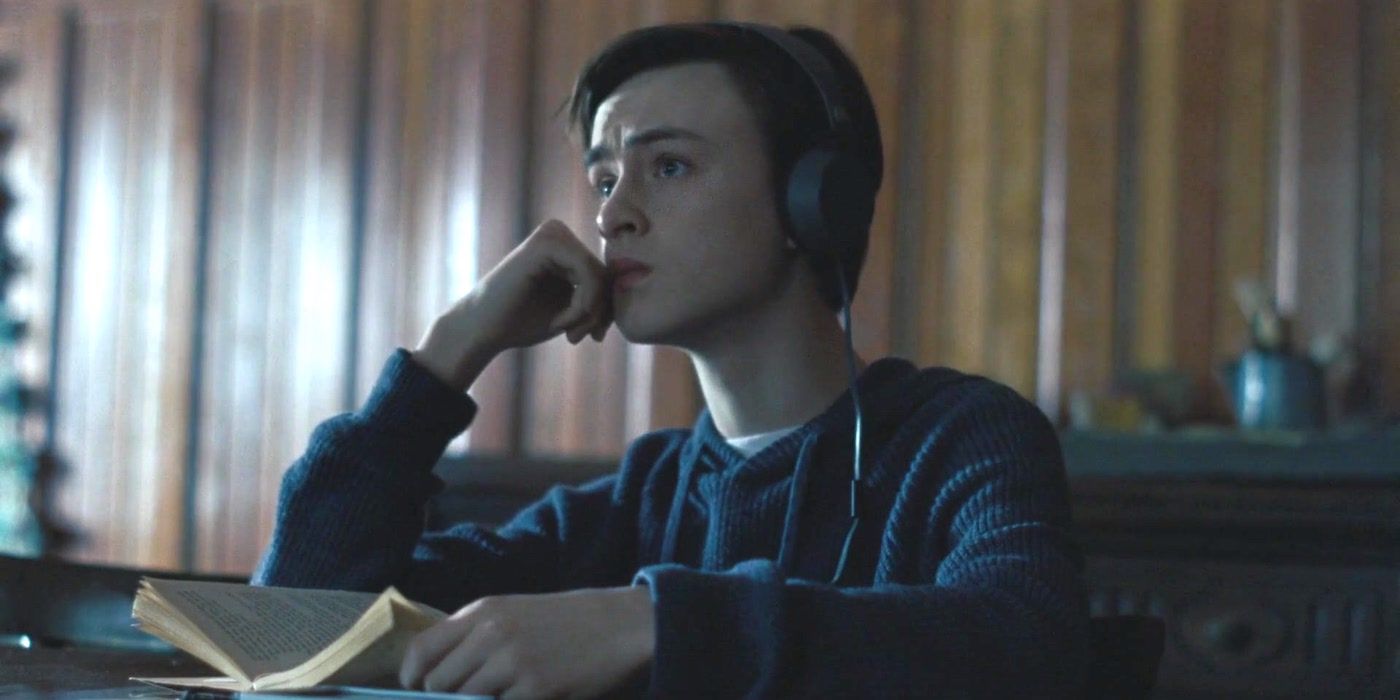 Run Time: 1 hr 40 min | Director: Veronika Franz and Severin Fiala
Cast: Riley Keough, Richard Armitage, Jaeden Martell, Lia McHugh
The Lodge may look like a standard haunted house scarefest, but its commentary on paranoia and trauma are much deeper than surface level jump scares. Riley Keough gives one of the best performances of her career as Grace Marshall, the lone survivor of a religious extremist cult. Grace is invited to join her boyfriend, Richard (Richard Armitage), in a cabin over the holidays. Richard's children, Aiden (Jaeden Martell) and Nia (Lia McHugh), don't trust Grace at all. Grace begins to doubt her sanity as the children dig up secrets from her violent past. –Liam Gaughan
Watch on Hulu
False Positive (2021)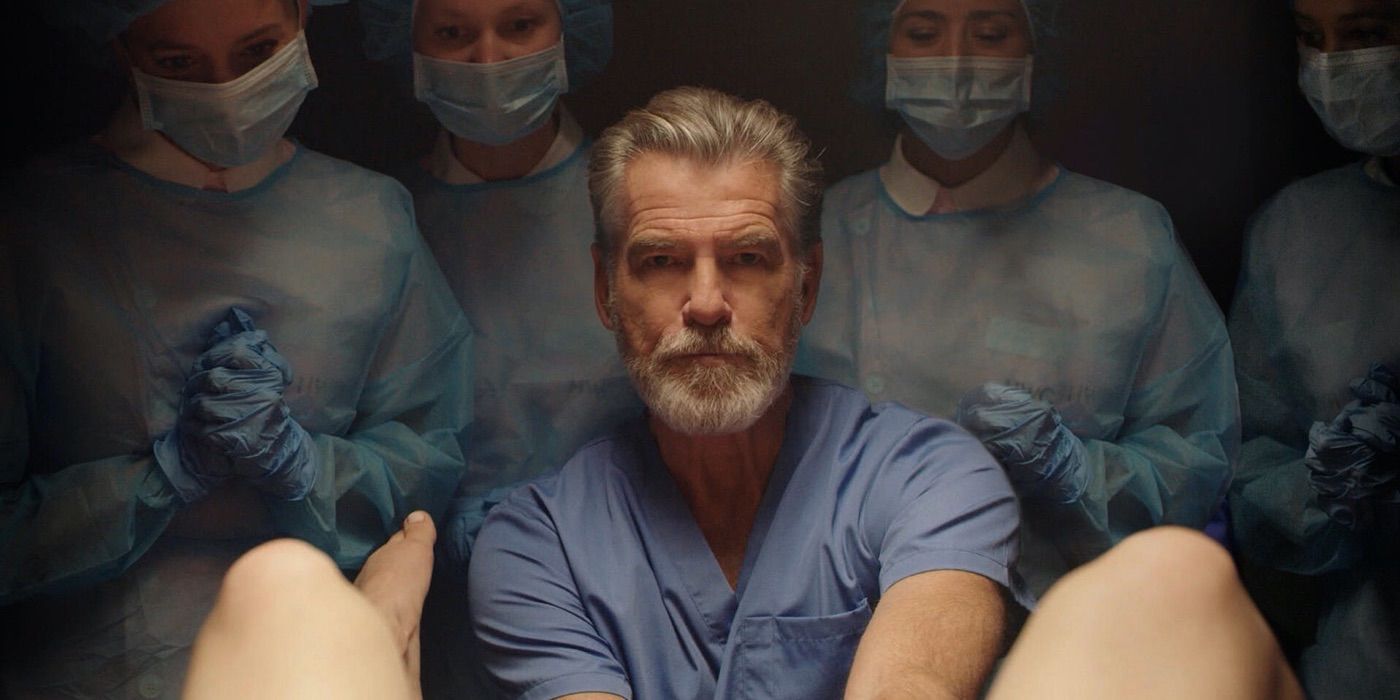 Run Time: 1 hr 32 min | Director: John Lee
Cast: Ilana Glazer, Justin Theroux, Pierce Brosnan, Sophia Bush, Gretchen Mol, Sabina Gadecki, Josh Hamilton, Zainab Jah
False Positive is a feminist take on the terrors of pregnancy and motherhood that builds uneasiness through Lucy's (Ilana Glazer) perspective. After two years of trying to get pregnant, Lucy and her husband Adrian (Justin Theroux) make an appointment with Dr. Hindle (Pierce Brosnan), the leading fertility doctor in New York and Adrian's former teacher. Dr. Hindle's treatment works, and Lucy becomes pregnant with triplets. Unfortunately, in order to ensure that the pregnancy remains viable and Lucy's health remains uncompromised, Dr. Hindle suggests a selective reduction where they keep either the female embryo or the twin male embryos. After this procedure, Lucy starts to feel uneasy and paranoid about the pregnancy. She believes that Dr. Hindle and Adrian are conspiring against her, and will do whatever it takes to prove it – even if everyone around her dismisses her concerns as "pregnancy brain". As Lucy spirals, the lines defining reality blur, building tension slowly until the shocking climax that will leave you questioning everything except for a mother's intuition. – Brynna Arens
Watch on Hulu
Titane (2021)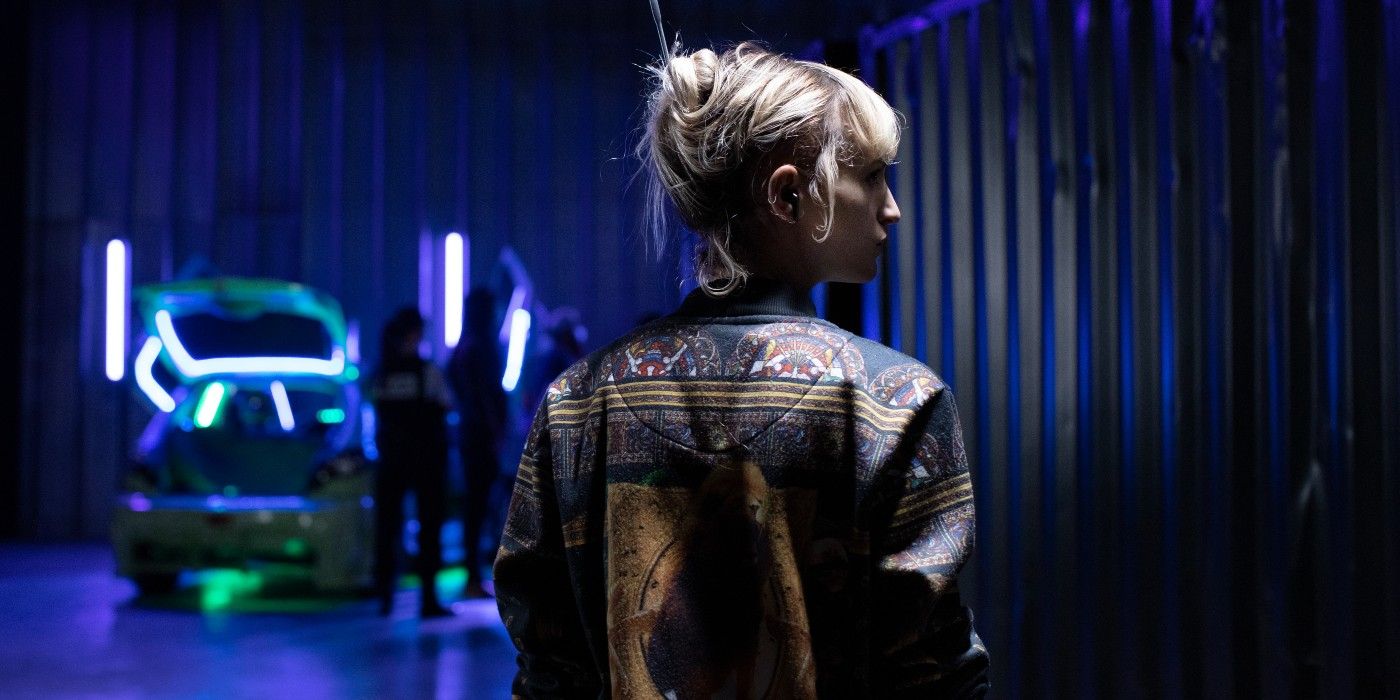 Run Time: 1 hr 48 min | Director: Julia Ducournau
Cast: Agathe Rousselle, Vincent Lindon, Garance Marillier
An ultimately sweet story about family and identity that also wears the skin of body horror, Julia Ducournau's Titane is a true one-of-a-kind experience that deserves to be experienced with as little information as possible. What can be said is that it centers on Agathe Rousselle's Alexia, a woman who was seriously injured in a car accident as a child and now has a titanium plate in her head. Following an intimate experience with a car and a series of brutal killings, she begins to form a bond with a man while posing as his son. If this all sounds quite strange, it is actually even more so and that is also what makes it so glorious. It is a wholly original vision with all the cast completely committing to bringing Ducournau's world to life. If you've seen her previous film, the also outstanding Raw, then you may have some idea of what you're getting into even as it goes in its own incredibly unique direction. It is silly, graphic, dark, and eventually loving in a way that no other film out there can hold a candle to. – Chase Hutchinson
Watch on Hulu