For when you need INTENSITY.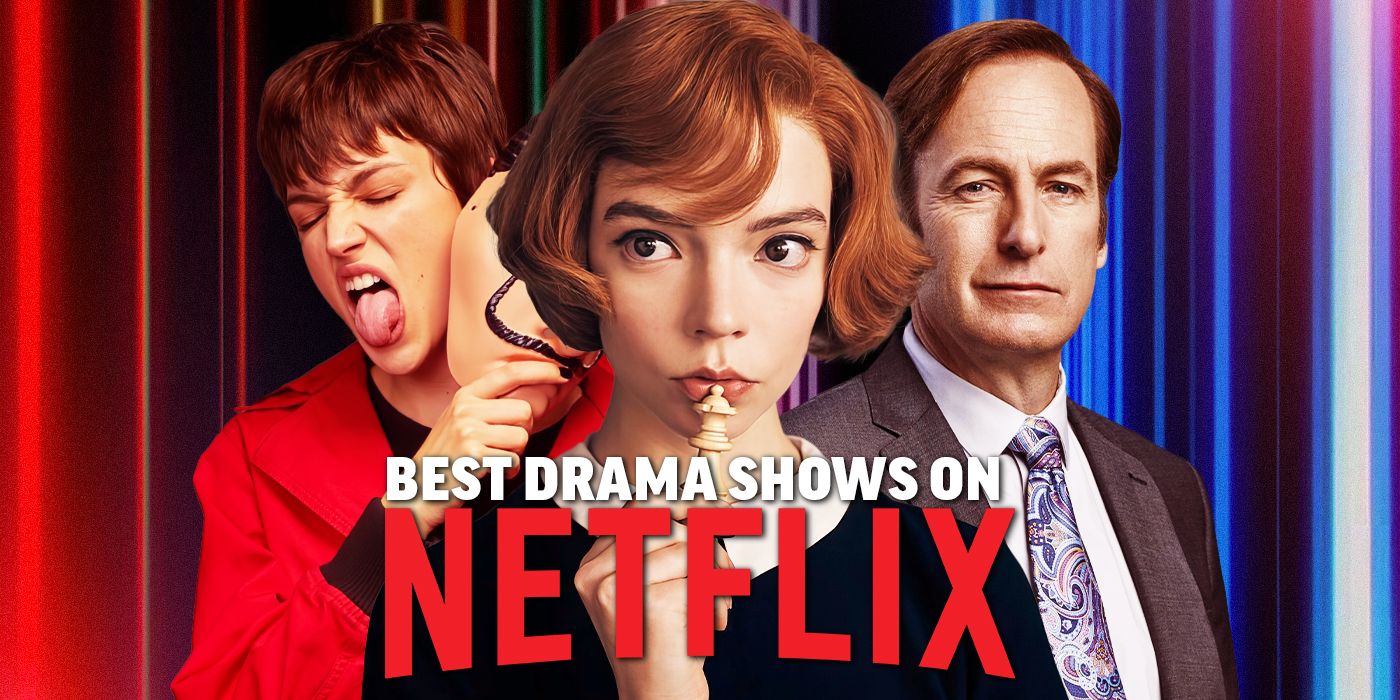 Sometimes you just need an immersive drama, and thankfully, Netflix delivers. From what are now TV classics (like Breaking Bad) to Peak TV gems (Mindhunter), Netflix is home to some of the most wonderfully crafted and engaging television of our time. This list will continue to grow, but for now, check out our list of the best drama shows on Netflix below, and let us know some of your other favorites in the comments.
Editor's note: This article was updated in July 2023 to include Queen Charlotte: A Bridgerton Story.
RELATED: The Best Crime Series on Netflix
Beef (2023)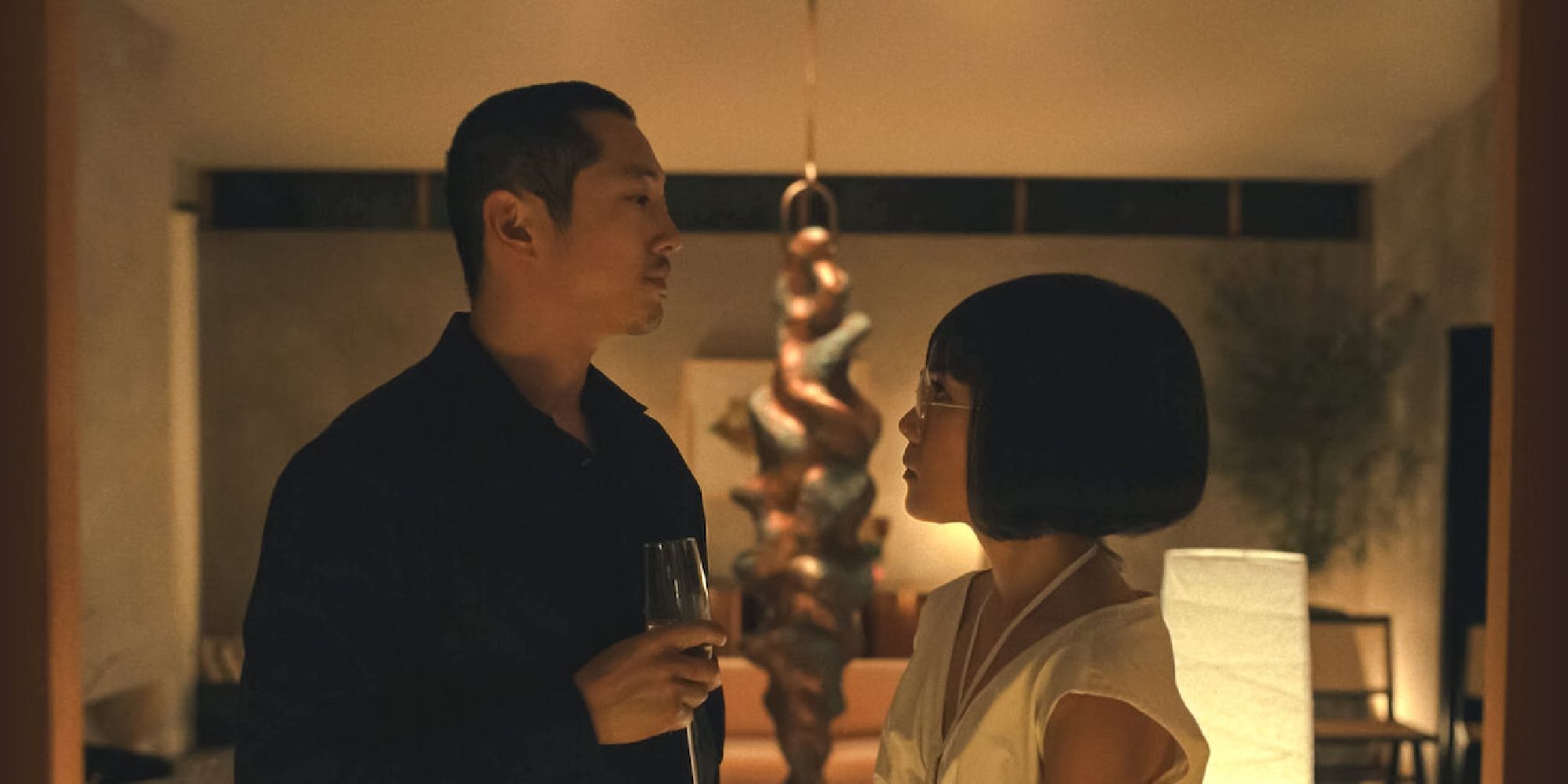 Created by: Lee Sung Jin | Seasons: 1 | Episode Count: 10
Average Run Time: 34 minutes
Cast: Steven Yeun, Ali Wong, Joseph Lee, Young Mazino, David Choe
The A24 miniseries Beef (2023) kicks off with a simple altercation in a parking lot. But boy, does it go to some crazy places from there! More accurately described as a dramedy, Beef follows struggling handyman Danny Cho (Steven Yeun) and successful-but-unfulfilled Amy Lau (Ali Wong) who first butt heads in that parking lot incident. They could have just left it there but instead, they begin using each other as the target for their pent-up frustrations in an ever-escalating series of reprisals. The show also goes into their individual lives and the emotional struggles they face. While there are some episodes towards the end that do seem a bit dragged, the payoff is worth it as the series ends on a mindblowing finale that's heartfelt, surreal, and… just sublime. For a story filled with tension, drama, comedy, and genuine human moments, look no further than this critically acclaimed gem. – Remus Noronha
Watch on Netflix
Queen Charlotte: A Bridgerton Story (2022)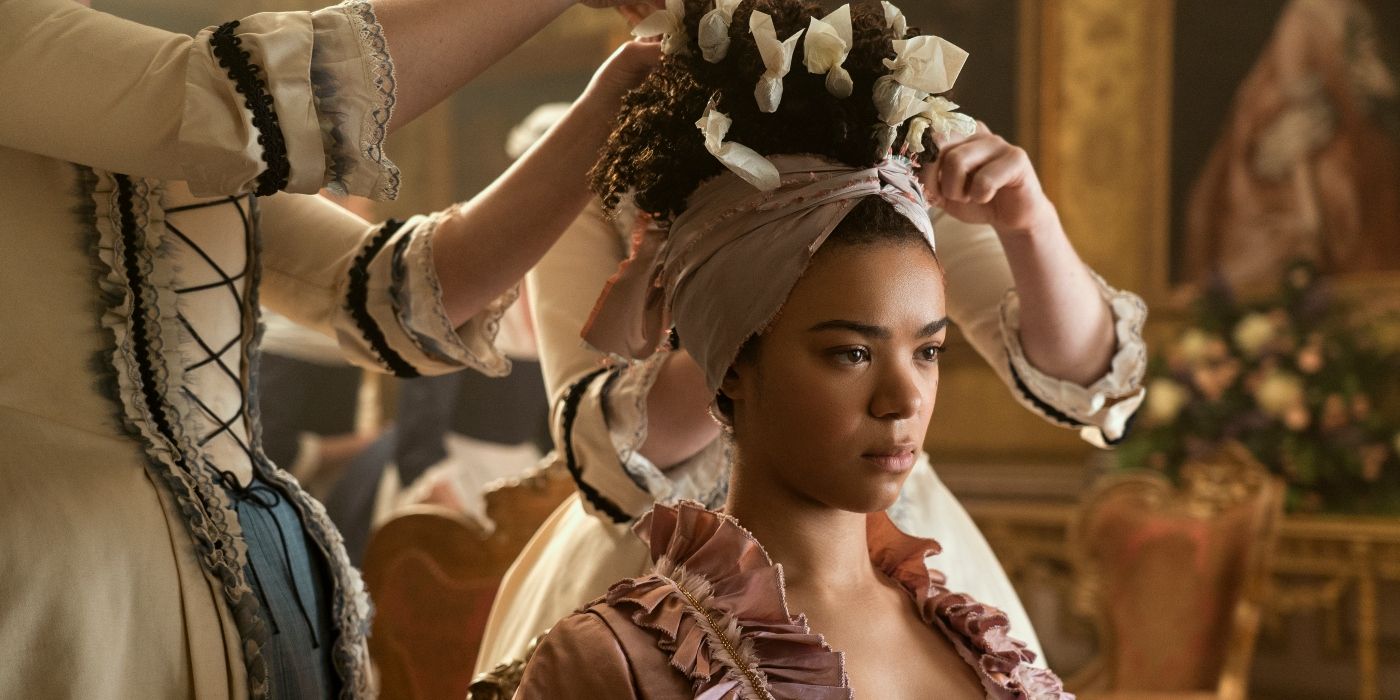 Creator: Shonda Rhimes
Cast: India Amarteifio, Adjoa Andoh, Michelle Fairley, Ruth Gemmell, Corey Mylchreest
Queen Charlotte: A Bridgerton Story, a prequel to Netflix's hit Shondaland period drama, shows fans of the original series the love story between Queen Charlotte and King George. But don't worry, even if viewers haven't seen Bridgerton, this spin-off gives newcomers all the context they need to sit back and enjoy this tale of marriage and madness. Plus, India Amarteifio (The Midwich Cuckoos) as young Queen Charlotte is enough to drive the series, delivering a masterful performance that feels like the Queen fans know while adding her own take on how the revolutionary Charlotte started down her path to change the kingdom for the better. – Tauri Miller
Watch on Netflix
The Diplomat (2023-present)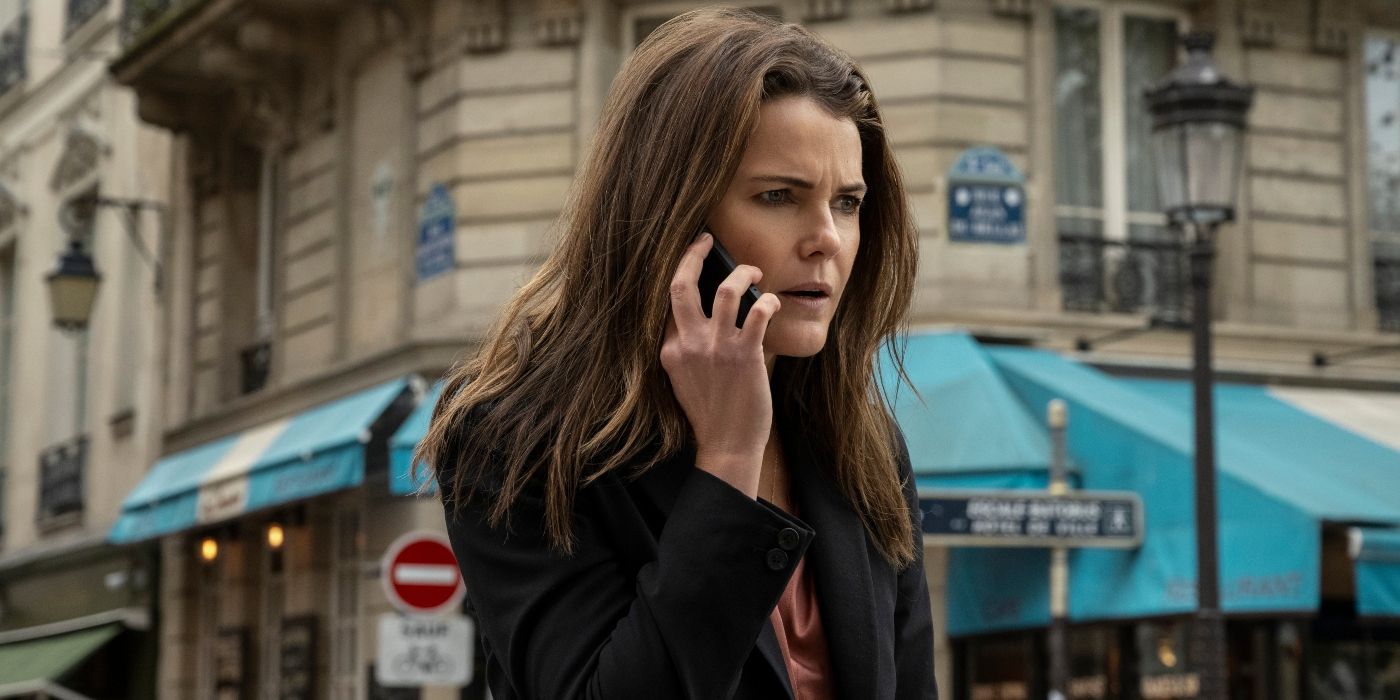 Creator: Debora Cahn
Cast: Keri Russell, Rufus Sewell, David Gyasi, Ali Ahn, Rory Kinnear
Keri Russell (Felicity) leads this political thriller about a US diplomat who is deeply in over her head trying to defuse an international incident while struggling to manage her husband, a former ambassador, who can't help but step into the spotlight. Russell is the perfect driving force to keep this series on track, expertly balancing the heart-pumping drama of a potential world war with the difficulties of trying to hold together a marriage that interferes with her career. Also, the series is set in London and includes a cavalcade of top British talent such as Rory Kinnear (Man), David Gyasi (Interstellar), and Pearl Mackie (Doctor Who). – Tauri Miller
Watch on Netflix
Supernatural (2005-2020)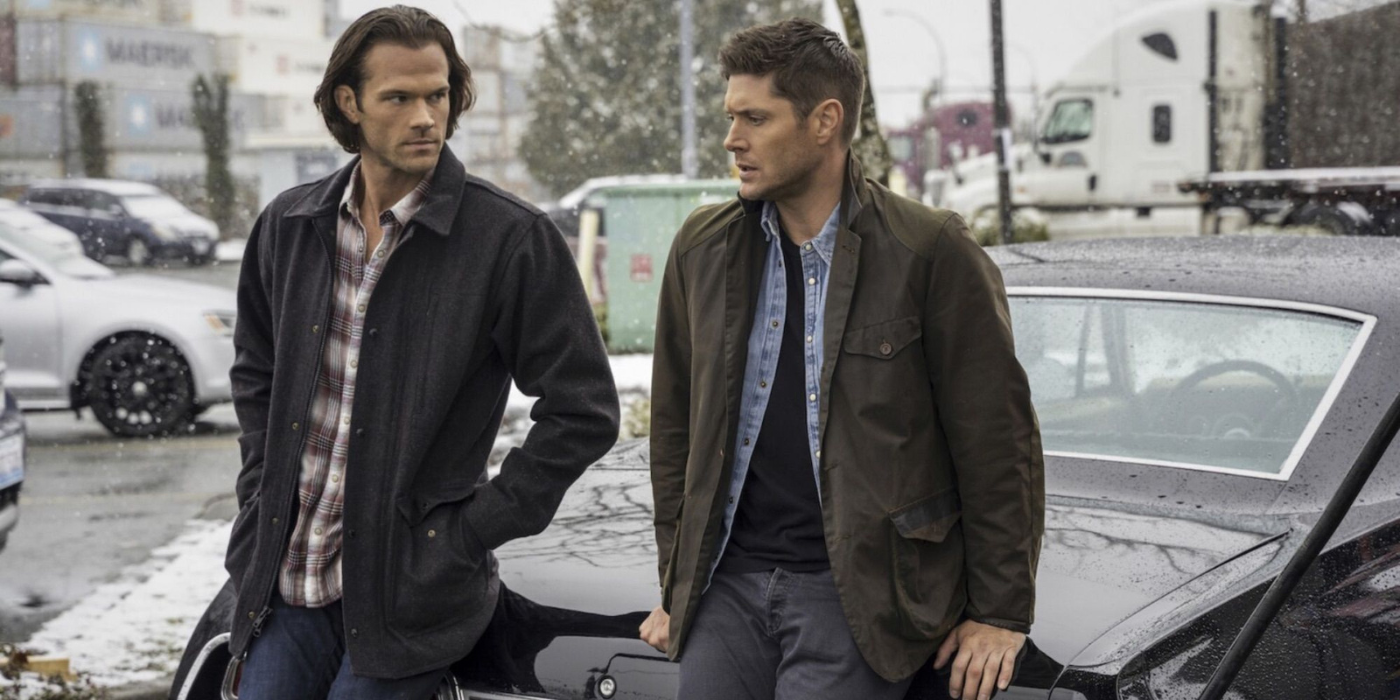 Created by: Eric Kripke | Seasons: 15 | Episode Count: 327
Average Run Time: 42 minutes
Cast: Jared Padalecki and Jensen Ackles
Calling Supernatural (2005-2020) a drama is honestly quite limiting. Technically, it's a sci-fi fantasy horror road trip buddy comedy-drama (and I'm pretty sure I've missed some things there). But by the strictest definition, a drama it most certainly is. This landmark show that ran for over a decade begins with two brothers, Sam and Dean Winchester, going on a road trip to find their missing father. Simple enough, right? Except that the Winchesters are monster hunters and their dad is tracking the demon who killed their mother. And that's just the first two seasons! Over the course of its 15 seasons on the air, Supernatural has seen the Winchester boys go up against an ever-escalating set of big bads, all the way up to the biggest bad of all: God himself. It's a running joke on the internet (mostly Tumblr) that everything you could possibly think of has happened on Supernatural at least once. While that's not entirely true, the show has had everything from an episode where Gandhi throws fists, to one where the Titanic never sank, to an animated crossover with the gang from Scooby-Doo. For first-time viewers, the sheer amount of episodes to watch can seem daunting and yes, things do go downhill a bit toward the end. However, the first five seasons of the show make up one of the best narratives in supernatural TV. The ending may be divisive, and the series has certainly had its fair share of missteps, but the fact remains that Supernatural, all 15 seasons of it, is one hell of a ride! – Remus Noronha
Watch on Netflix
Friday Night Lights (2006-2011)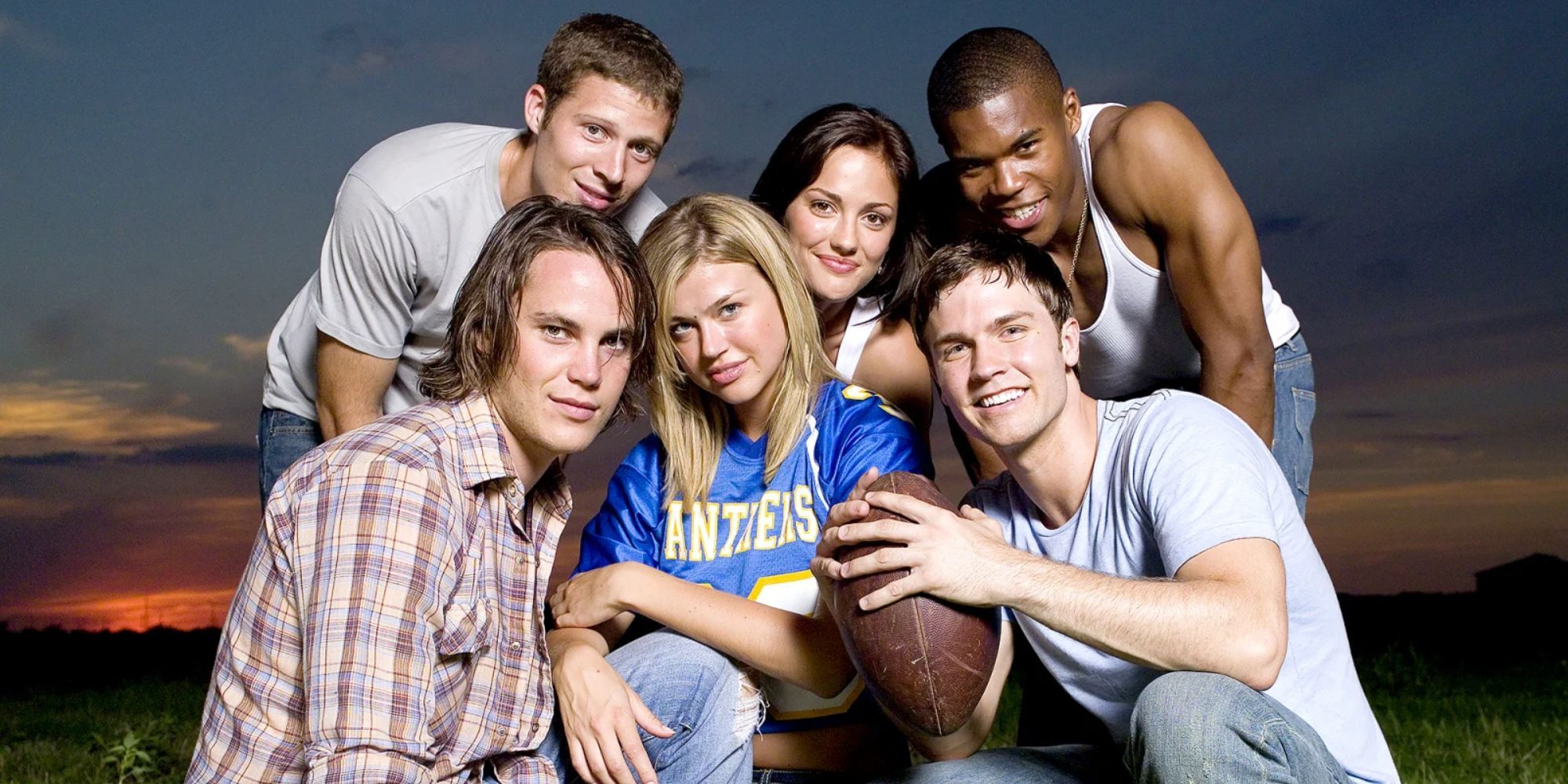 Created by: Peter Berg
Cast: Kyle Chandler, Connie Britton, Gaius Charles, Zach Gilford, Minka Kelly
Before Orange is the New Black, House of Cards, and other Netflix-made series seemingly designed to binge-watch, there was Friday Night Lights. The show kicked off on NBC back in 2006, but now it's almost as if it were made to watch over and over again from start to finish, and I've done so more times than I care to admit. It's a brilliant and addictive mix of football, romance, and drama that rocks a roster of conflicted yet especially charming characters you come to know and love. Soon after starting the show, Dillon, Texas quickly starts to feel like a cozy home, making the show extremely tough to turn off after each episode. – Perri Nemiroff
Watch on Netflix
Outer Banks (2020-present)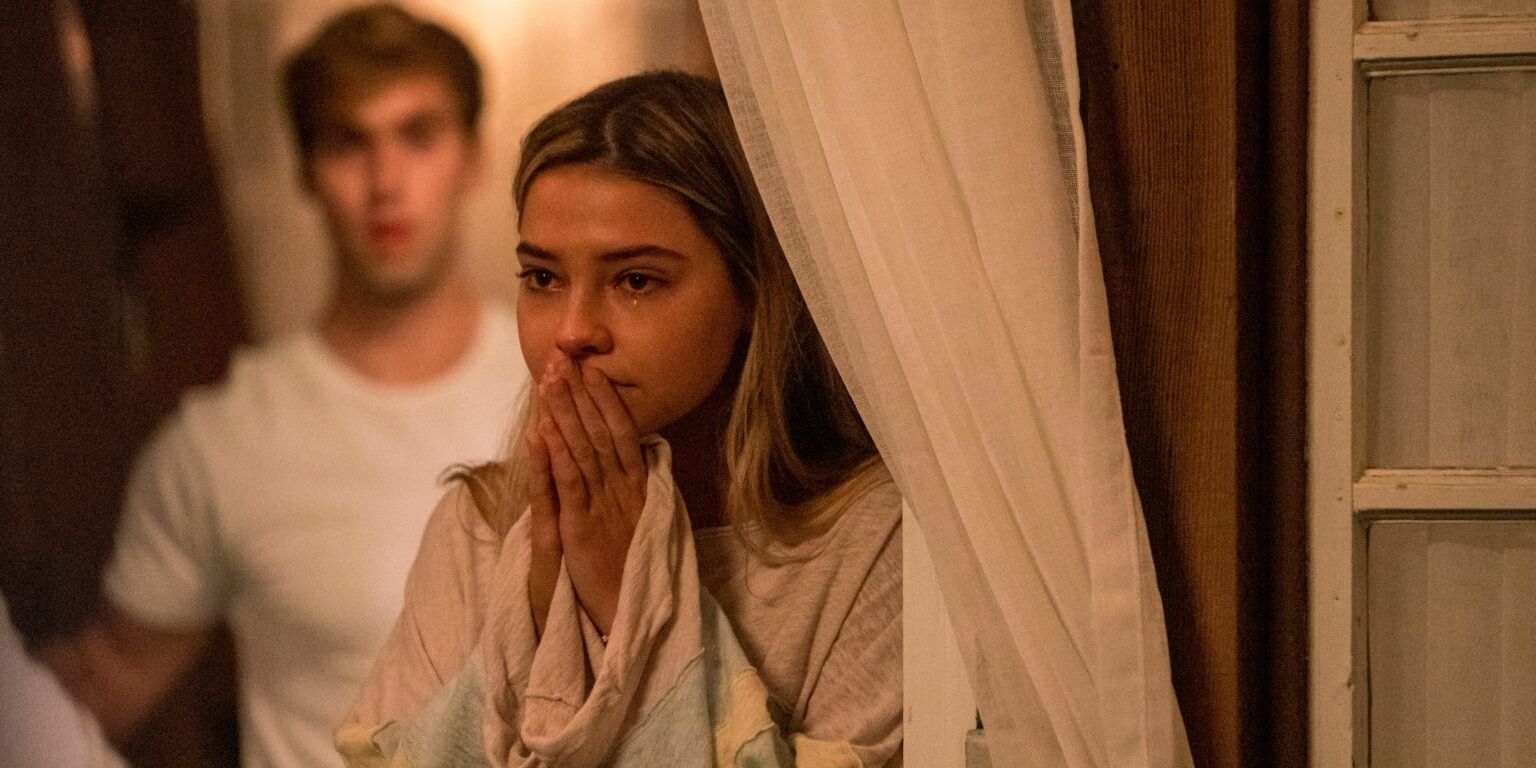 Creators: Josh Pate, Jonas Pate, Shannon Burke
Cast: Chase Stokes, Madelyn Cline, Madison Bailey, Jonathan Daviss
Founded on a premise that sounds like The Goonies meets One Tree Hill, Outer Banks is a captivating adventure drama from co-creators Josh Pate, Jonas Pate, and Shannon Burke. Outer Banks swings from treasure-hunting action to star-crossed romance founded on the societal divide between working-class residents from a coastal town in North Carolina and the wealthy visitors who flock to the area on vacation. As expected from a quality young adult drama, Outer Banks promises hours of tension and romantic entwinement with an undeniably gorgeous cast, including Chase Stokes, Madelyn Cline, Madison Bailey, and Jonathan Daviss. – Yael Tygiel
Watch on Netflix
Black Lightning (2018-2021)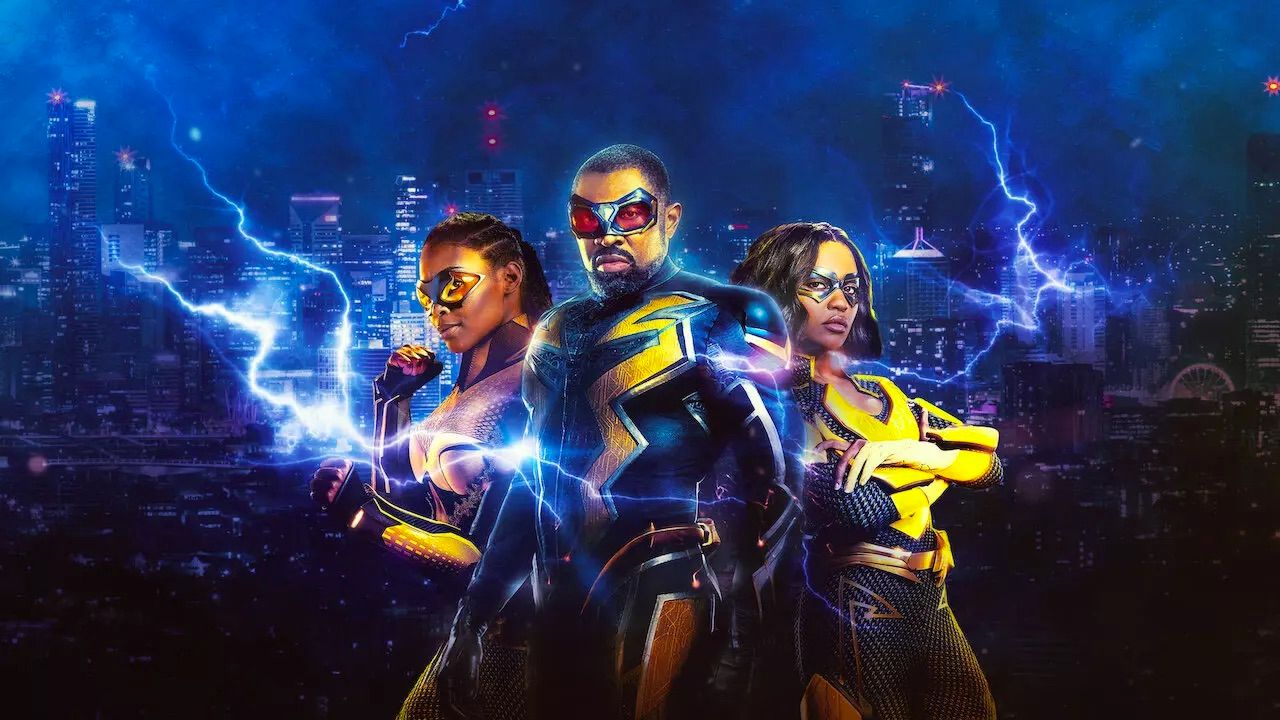 Developed By: Salim Akil
Cast: Cress Williams, China Anne McClain, Nafessa Williams
Just when I was starting to think we had reached peak superhero fatigue, Black Lightning hit the scene and shook things up. The CW's dynamic series is laudable for a number of reasons, the most obvious one being that it focuses on a black family, and the second most obvious one being that its lead character isn't a teenager. But the series also might be the superhero genre's most intelligent; it knows what it wants to say about race and politics without ever being preachy. The first season also made a lot of smart choices about when to introduce the powers of characters other than Jefferson Pierce (a charming Cress Williams), and also didn't feel the need to dispatch its Big Bad by the season's end (though it did take care of a host of more minor villains throughout). The story of a vigilante-turned-principal looking to get back into the game because of drug violence on his streets is a refreshing one and helped keep Black Lightning grounded and relevant throughout its run. This is a hero to unequivocally root for. — Allison Keene
Watch on Netflix
Dear White People (2017-2021)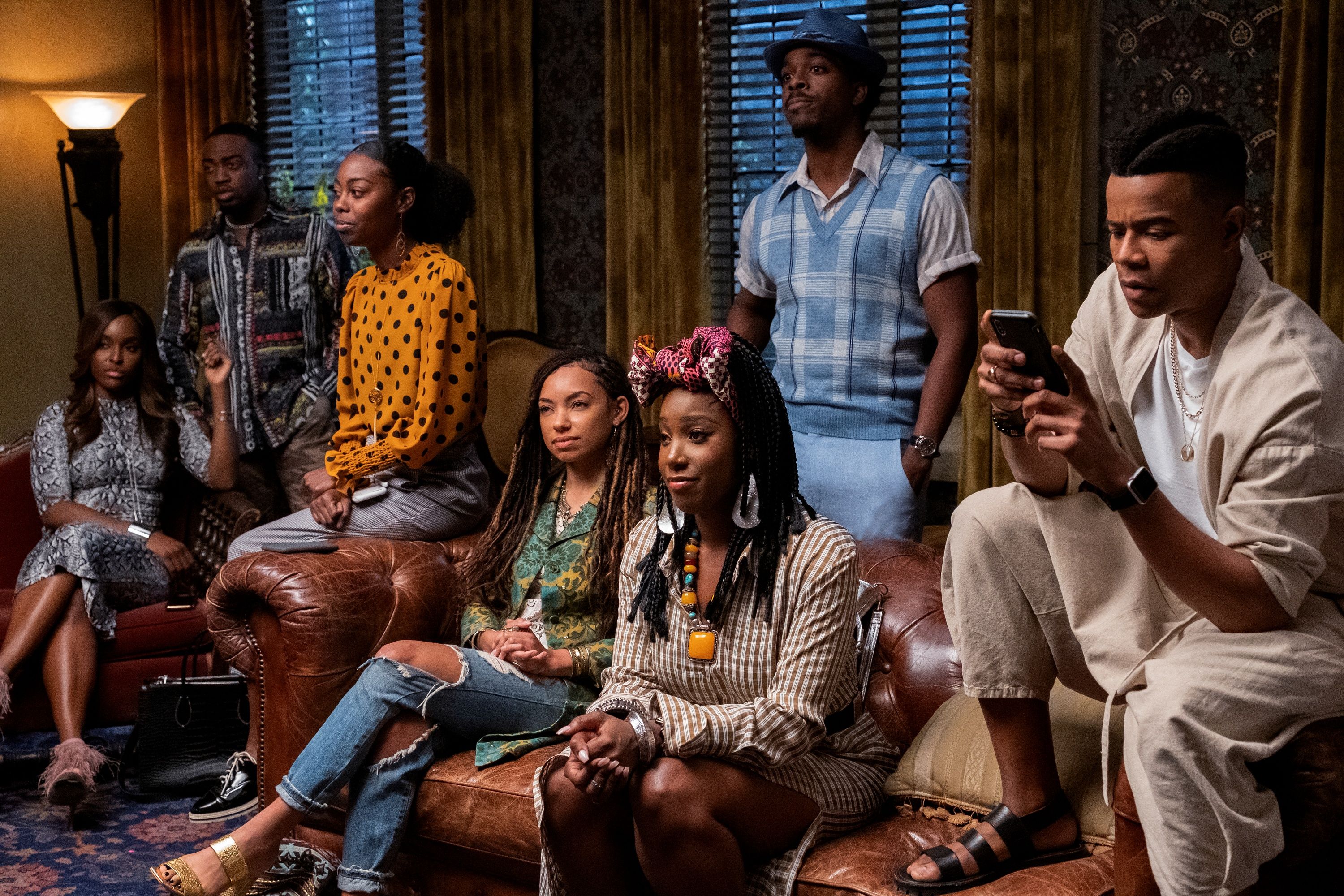 Created by: Justin Simien | Seasons: 4 | Episode Count: 40
Average Run Time: 30 minutes
Cast: Logan Browning, Brandon P. Bell, DeRon Horton, Antoinette Robertson
From its deeply felt, character-driven stories to its hilarious pop culture parodies, Dear White People might have originally inspired controversy thanks to the title, but it represents a smart and unique voice in the TV space that goes well beyond the conversations about race it inspires. But those conversations are welcome and valid and nuanced in how they approach the topic from individual points of view, which combined with the occasional deviation into alternate realities or other genre-bending escapades makes for sometimes heartfelt, sometimes hilarious viewing. – Liz Shannon Miller
Watch on Netflix
Grey's Anatomy (2005-Present)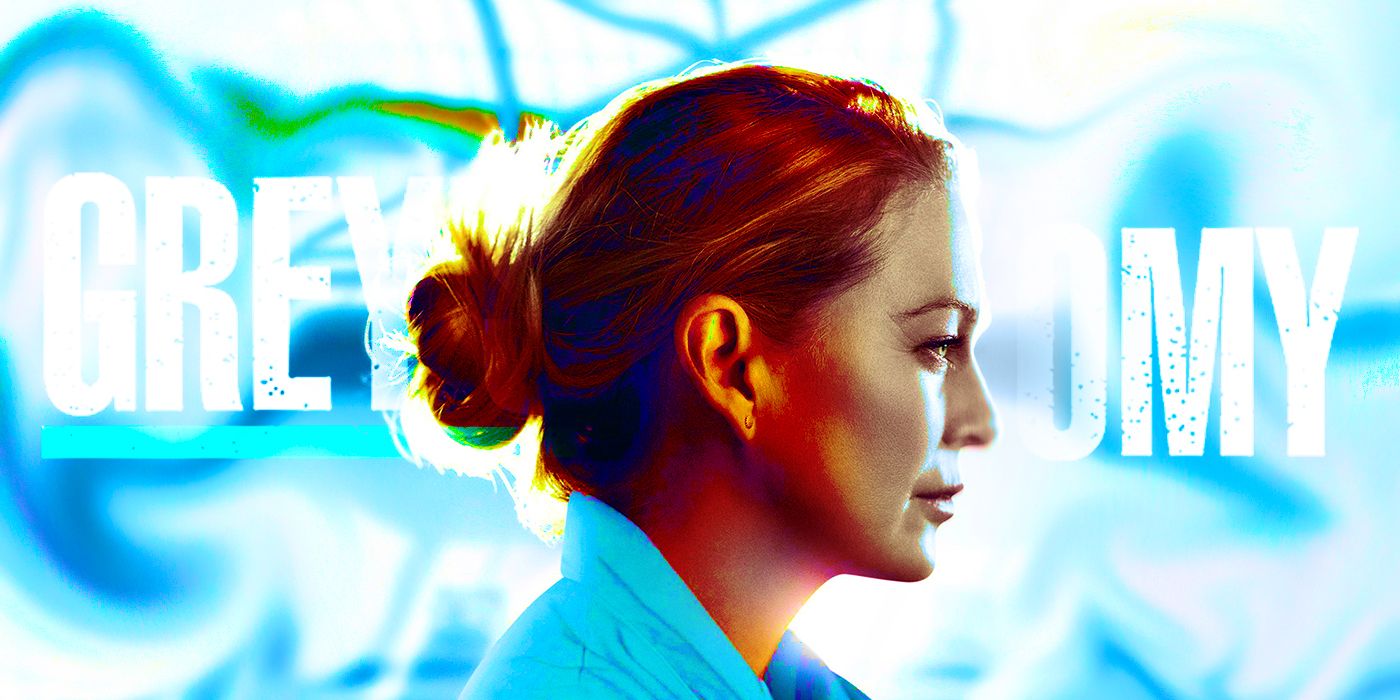 Created by: Shonda Rhimes | Seasons: 19 | Episode Count: 406
Average Run Time: 44 minutes
Cast: Ellen Pompeo, Chandra Wilson, James Pickens Jr., Kate Walsh
I'll admit it: I was a devoted viewer of Grey's Anatomy back in the day. I remember tuning in for new episodes each week, and I definitely remember watching that epic two-parter kicking off right after the Super Bowl when the surgeons-in-training at Seattle Grace had to deal with a bomb in a body cavity. (An episode with both Christina Ricci and Kyle Chandler? Who could forget, honestly.) But even while I've fallen behind on keeping up with recent seasons, this long-enduring medical drama has always been a solid comfort show — around whenever I need it, waiting for me to jump back in. It's a series whose theme song has never felt more apropos than it does right now, as the ABC drama shows no signs of slowing down after almost 20 seasons and nobody knows where they might end up! Until then, Netflix's got all of the heartbreak, hardship, and honestly bonkers medical cases for you to revisit over and over again. – Carly Lane
Watch on Netflix
In From the Cold (2022)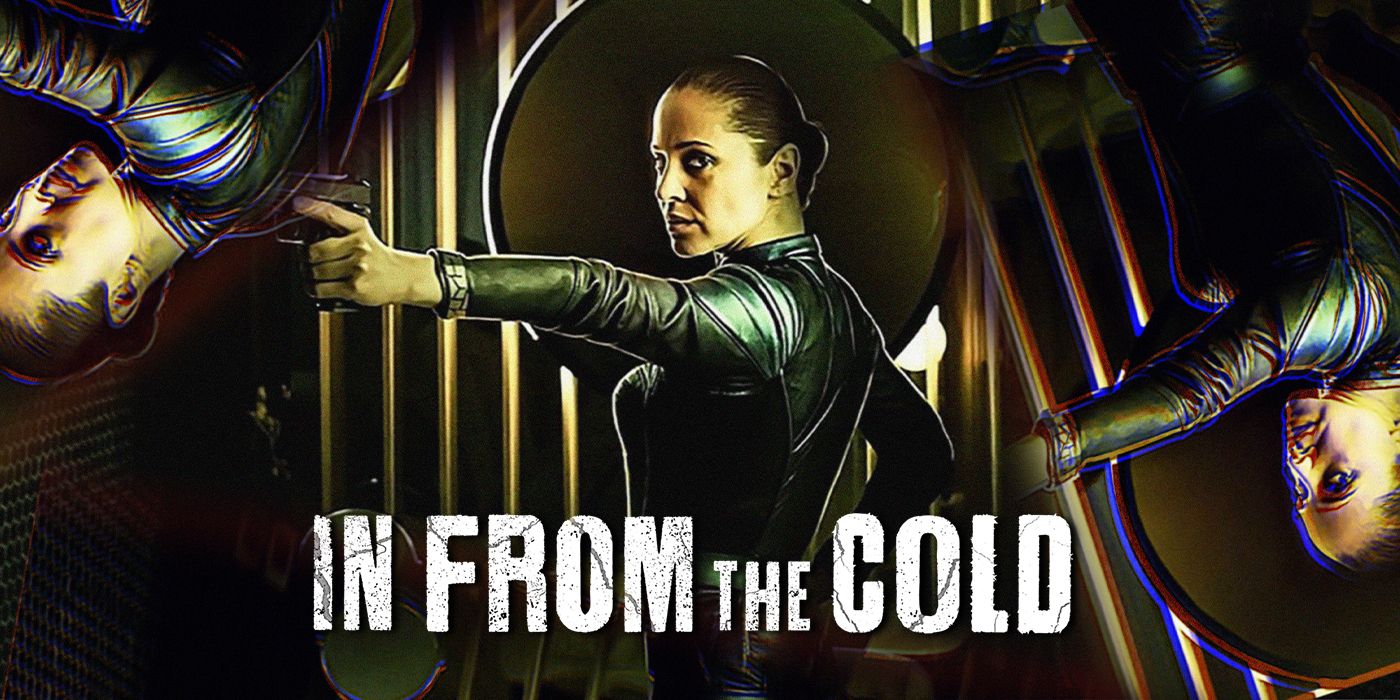 Created by: Adam Glass | Seasons: 1 | Episode Count: 8
Average Run Time: 50 minutes
Cast: Margarita Levieva, Cillian O'Sullivan, Lydia Fleming
For whatever reason, 2022 has seen the premiere of a lot of spy shows, quite a few of them on Netflix. But this Netflix original is easily one of the best, even if it is somewhat underrated. In From the Cold begins with a newly-divorced American mom named Jenny Franklin (Margarita Levieva) accompanying her daughter's figure skating team to Spain for a tournament. While there, she is abducted by CIA agents and exposed as a former KGB spy and assassin. With no way out, she agrees to help the agent who captured her solve a series of seemingly unrelated crimes. But even though that one secret might have been revealed, it turns out Jenny has a lot more up her sleeve, including experimental technology that makes her the perfect infiltrator. As the series progresses, Jenny uncovers a complex plot involving right-wing terrorists and a ghost from her past, all of which builds up to a climax that threatens the life of her beloved daughter. In From the Cold never ceases to surprise audiences, even until the very last second, when the show's ending makes you reconsider everything you thought you knew about this shadowy world. – Remus Noronha
Watch on Netflix
Altered Carbon (2018-2020)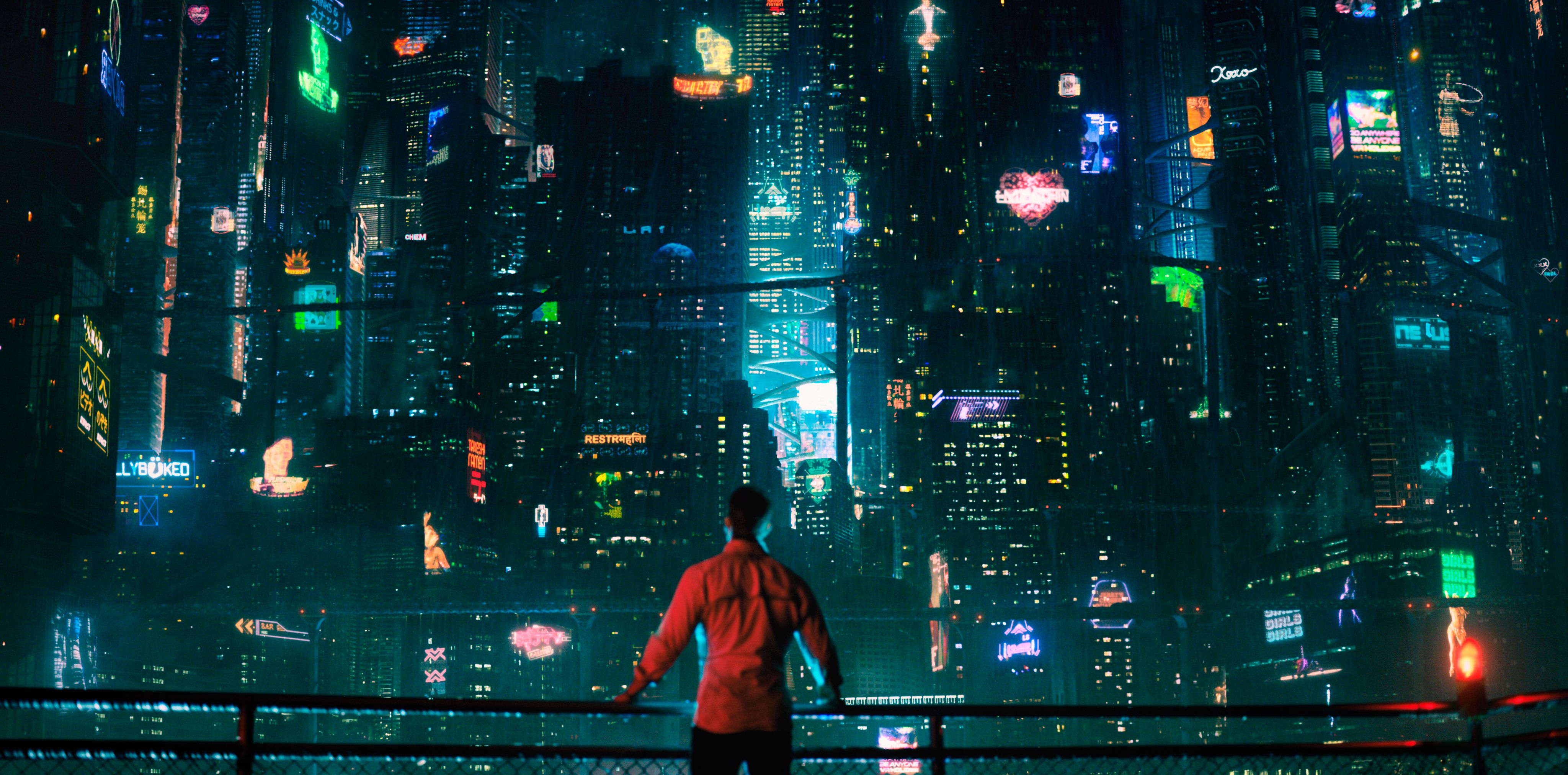 Created by: Laeta Kalogridis | Seasons: 2 | Episode Count: 18
Average Run Time: 56 minutes
Cast: Joel Kinnaman, Chris Conner, Dichen Lachman, Renée Elise Goldsberry, Anthony Mackie
On an infinite timeline, everything gets pushed to the extreme. And in a world like that, what is one man to do when faced with the darkest corners of humanity? That's the question at the heart of the hard sci-fi series Altered Carbon. Based on the novel by Richard K. Morgan, the show is set in a far future where science has figured out how to store, transfer, and retrieve human consciousness like data on a disk. Behind the scenes, this gives the creators the opportunity to have the same character be played by multiple actors, with Joel Kinnaman playing the lead in Season 1 and Anthony Mackie taking over in Season 2. What this means for the narrative is that the rich effectively live forever, finding new lows of debauchery and colonizing whole worlds to feed their industrial machines. The story follows Takeshi Kovacs, an imprisoned former rebel fighter who is brought out of stasis to solve the murder of a 300-year-old oligarch. The deal is that if he can solve the murder, his crimes will be pardoned and he'll be a free man. The first season follows Takeshi's investigation and shows how it's intrinsically tied to a ghost from his past. Season 2 takes things a step further with a new case, the mysterious reappearance of Takeshi's dead lover and rebel leader Quellcrist Falconer (Renée Elise Goldsberry). Though the show was canceled after just two seasons, it has an intricate, well-crafted world and plenty of noir-esque drama and intrigue. The franchise also has a spinoff anime movie on Netflix titled Altered Carbon: Resleeved and the show's ending leaves the door open for more stories in the future—provided someone ever gets around to reviving the series. – Remus Noronha
Watch on Netflix
Peaky Blinders (2013-2022)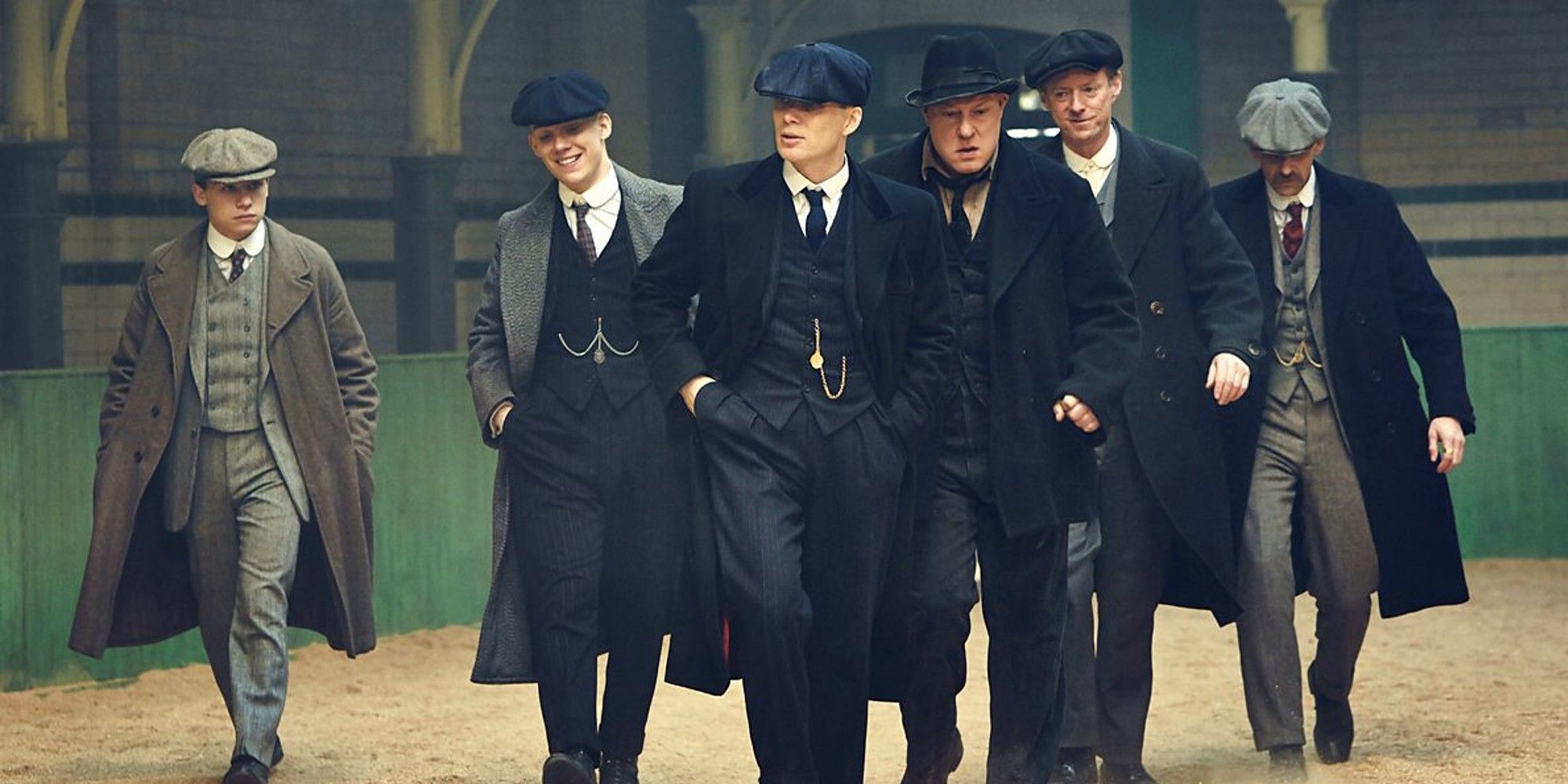 Created by: Steven Knight | Seasons: 6 | Episode Count: 36
Average Run Time: 60 minutes
Cast: Cillian Murphy, Helen McCrory, Paul Anderson, Sophie Rundle, Joe Cole
Historical fiction isn't an easy genre to get right but if you want to see a series that does pull it off, look no further. Peaky Blinders is a BBC series that takes a fictional approach to the story of the real-life gang whose name the show bears. Featuring a star-studded cast, including actors like Tom Hardy and Anya Taylor-Joy in recurring roles, this show is for those who enjoy a good crime series that also is shaped and informed by real historical events. Beginning shortly after World War I, the show follows the rise of Tommy Shelby (played by the incomparable Cillian Murphy) and his family as they lie, cheat, and kill to claw their way to the top. But Peaky Blinders isn't just about the crime element either. It artfully portrays complicated human beings in all their tenderness and pain. Come for the great cast and the dramatic storyline, stay for the relationships and emotional weight. Either way, this series is a must-watch.- Remus Noronha
Watch on Netflix
The Sandman (2022-Present)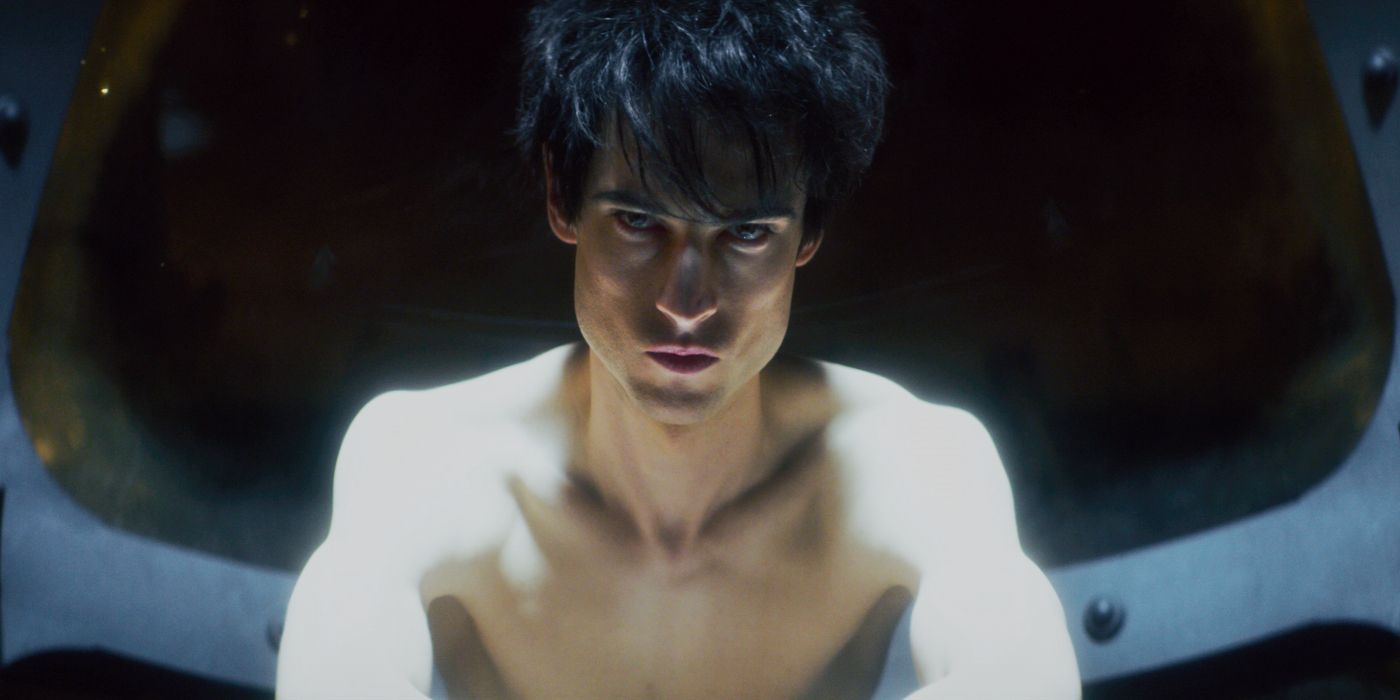 Created by: Neil Gaiman, David S. Goyer, and Allan Heinberg | Seasons: 1 | Episode Count: 10
Average Run Time: 45 minutes
Cast: Tom Sturridge, Gwendoline Christie, Vivienne Acheampong, Boyd Holbrook, Charles Dance
There are very few works of literature as unique and epic as Neil Gaiman's graphic novel series The Sandman. The story revolves around Dream, the titular Sandman, and his siblings, the immortal more-than-gods known as the Endless. There have been attempts to adapt the series since the early 90s but this is the first time ever that this story is coming to life on screen. While the show makes some departures from the original material, it's still largely true to the graphic novel and is one of those few examples of a book adaptation done right. Netflix's The Sandman presents a well-crafted story with an intricate world that is sure to delight old fans of this universe just as much as those who are meeting Dream of the Endless for the very first time. – Remus Noronha
Watch on Netflix
Borgen (2010-Present)

Created by: Adam Price | Seasons: 4 | Episode Count: 38
Average Run Time: 57 minutes
Cast: Sidse Babett Knudsen, Birgitte Hjort Sørensen, Pilou Asbæk, Søren Malling
If you're in the mood for a good political drama, check out the Danish series Borgen. The show follows the story of Birgitte Nyborg Christensen (Sidse Babett Knudsen), a minor politician who climbs up the ladder to become the first female prime minister of Denmark. As with any political series, there are conspiracies and betrayals aplenty. Audiences get to follow Birgitte's career through its ups and downs and see how her idealism frays in the face of practical politics. – Remus Noronha
Watch on Netflix
Heartstopper (2022-present)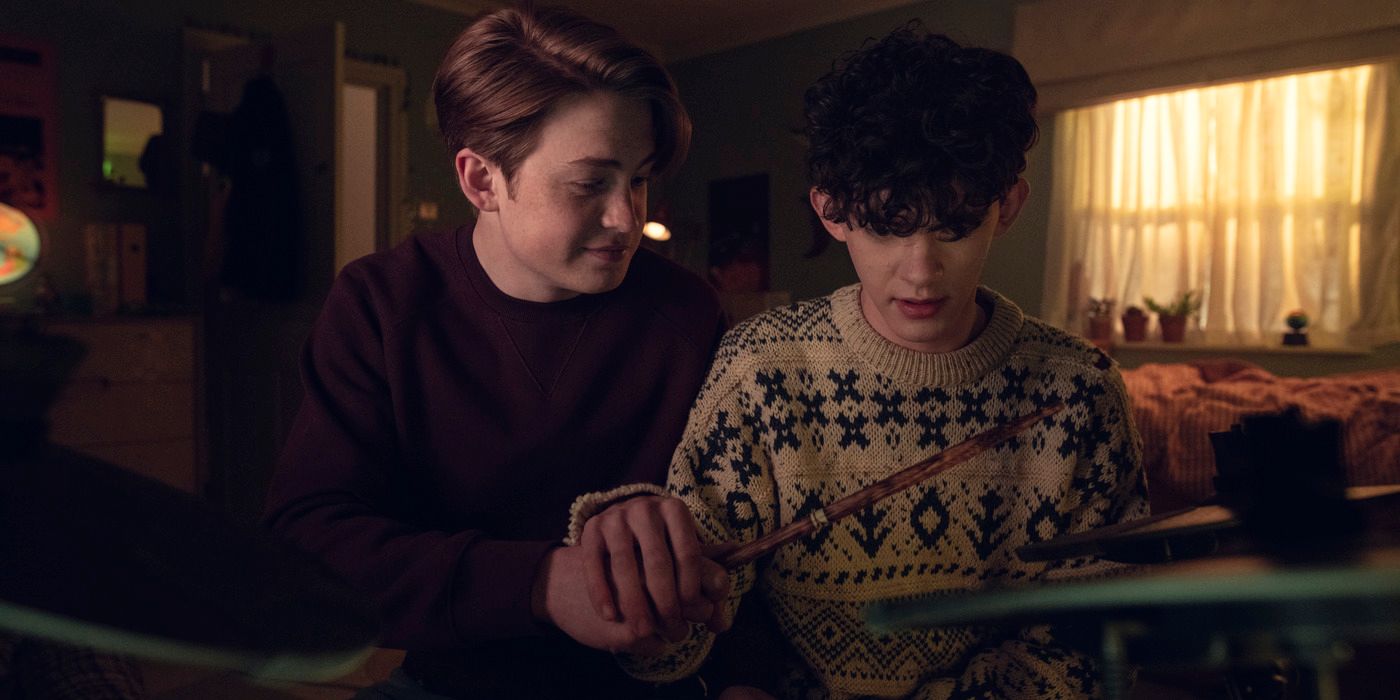 Created by: Alice Oseman | Seasons: 1 | Episode Count: 8
Average Run Time: 30 minutes
Cast: Kit Connor, Joe Locke, William Gao, Yasmin Finney, and Olivia Colman.
Based on the graphic novel of the same name, Heartstopper is the queer coming-of-age story that many people had been waiting for. Charlie Spring (Joe Locke) is a gay schoolboy who falls in love with someone he sits next to in his new form, Nick Nelson (Kit Connor). A beautiful love story and exploration of sexuality, Heartstopper understands perfectly how difficult being queer and so young can be, exploring friendships, sexuality, and gender in a way that very few shows do. With incredible chemistry between the two leads, Heartstopper makes you fall in love with Nick and Charlie, bringing together a story worth rooting for and making you want to find the same kind of love they have. – Arianne Binette
Watch on Netflix
Bridgerton (2020-present)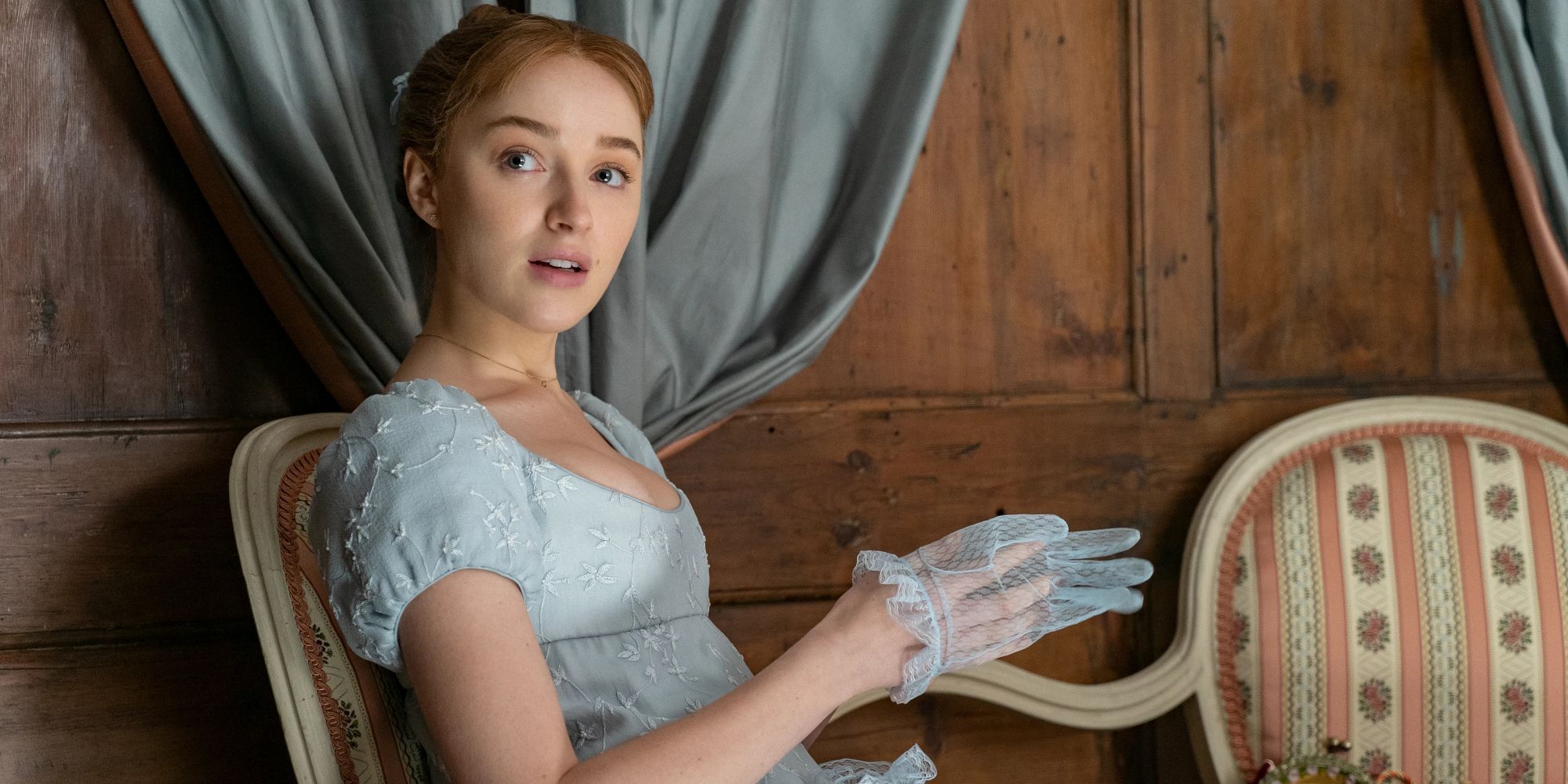 Created by: Chris Van Dusen | Seasons: 2 | Episode Count: 16
Average Run Time: 64 minutes
Cast: Phoebe Dynevor, Régé-Jean Page, Nicola Coughlan, Jonathan Bailey, Luke Thompson
From Shondaland, Bridgerton is for the Regency romance lovers. About the Brigderton family, each season follows one of the children as they go on to find true love. It's the romance series that we have not gotten in a long time, filled with chemistry, drama, and juicy scenes. Bridgerton's drama-filled series brings the best out of Shonda Rhimes's television style with the backdrop of a gossip writer tormenting aristocratic society. If you love drama, romance, and steamy scenes, this show will give you all of that and so much more. – Arianne Binette
Watch on Netflix
You (2018-present)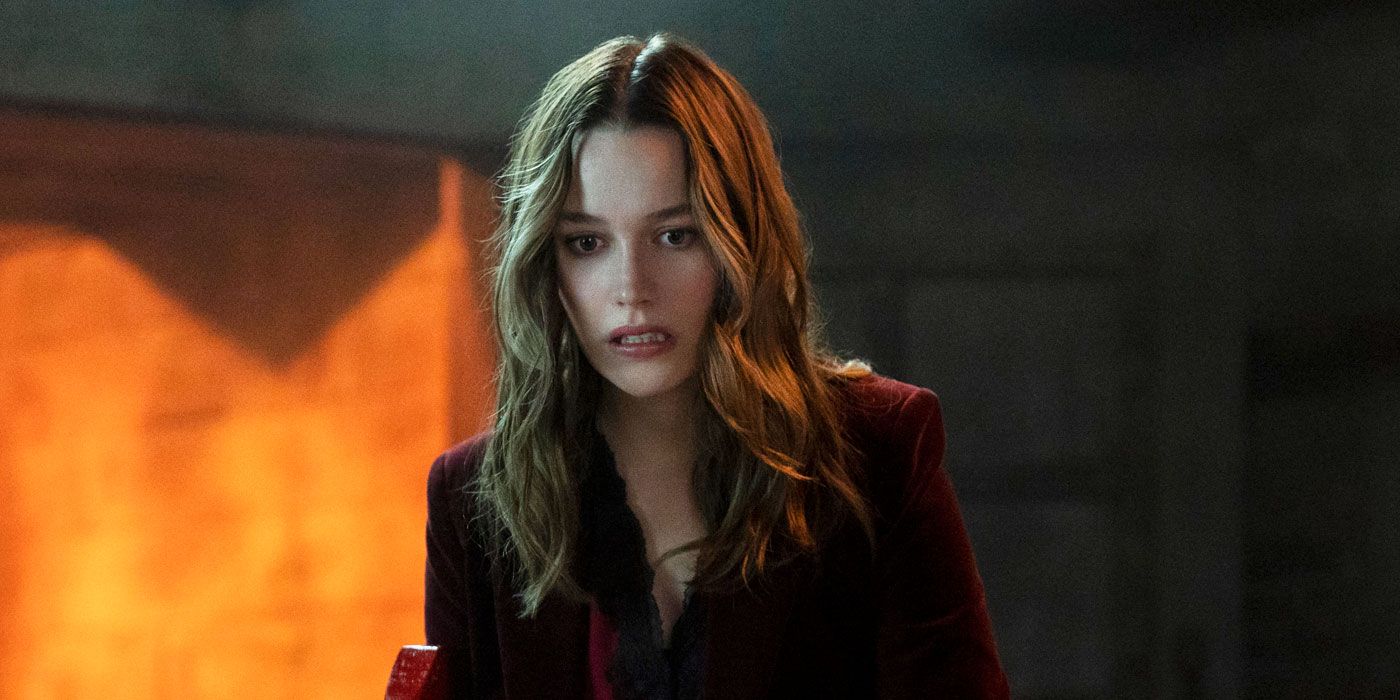 Created by: Greg Berlanti and Sera Gamble | Seasons: 4 | Episode Count: 40
Average Run Time: 50 minutes
Cast: Penn Badgley, Elizabeth Lail, Shay Mitchell, Victoria Pedretti, Jenna Ortega
Based on the same name book, You approaches its subject with a meticulous hand. The show follows Joe Goldberg (Penn Badgley), a bookstore manager – and serial killer – who falls in love very quickly and develops obsessions over those who catch his eye. What makes You so unique is how the show treats its main character, never trying to make him look like the good guy — leaning heavily into his psyche and understanding him, yes, but never trying to redeem him. While the first season was good, the second season is where the show found itself and its voice. Joe's obsessions being told through his eyes and his narration provide insight into his psyche but also don't show every facet of the story until revealed later. It's a way of telling the story that keeps you engaged and on the edge of your seat until the very last second of the season. – Arianne Binette
Watch on Netflix
Midnight Diner (2009-2014)
Directed by: Joji Matsuoka, Nobuhiro Yamashita, Shotarou Kobayashi | Seasons: 5 | Episode Count: 50
Average Run Time: 25 minutes
Cast: Kaoru Kobyashi, Mansaku Fuwa, Toshiki Ayata, Yutaka Matsushige, Ken Mitsuishi
A slice-of-life manga that inspired a serene and thoughtful series, Midnight Diner (aka Shinya shokudō) is a Japanese anthology series that follows a curious little diner that only opens late in the night. Run by the mysterious and scarred chef known only as Master, the diner is full of curious characters and regulars, with each episode featuring a specific Japanese dish. Incredibly introspective, Midnight Diner is addictive as a series despite its subdued nature. Like Master and his other customers, it is easy to quickly get wrapped up in the story of the week. With delicious-looking meals and a variety of people from different walks of life, Midnight Diner will make you laugh, it will make you think, and it might make you hungry, too. There are five seasons of the series currently, three under the title Midnight Diner, and two under Midnight Diner: Tokyo Stories. — Therese Lacson
Watch on Netflix
All of Us Are Dead (2022-present)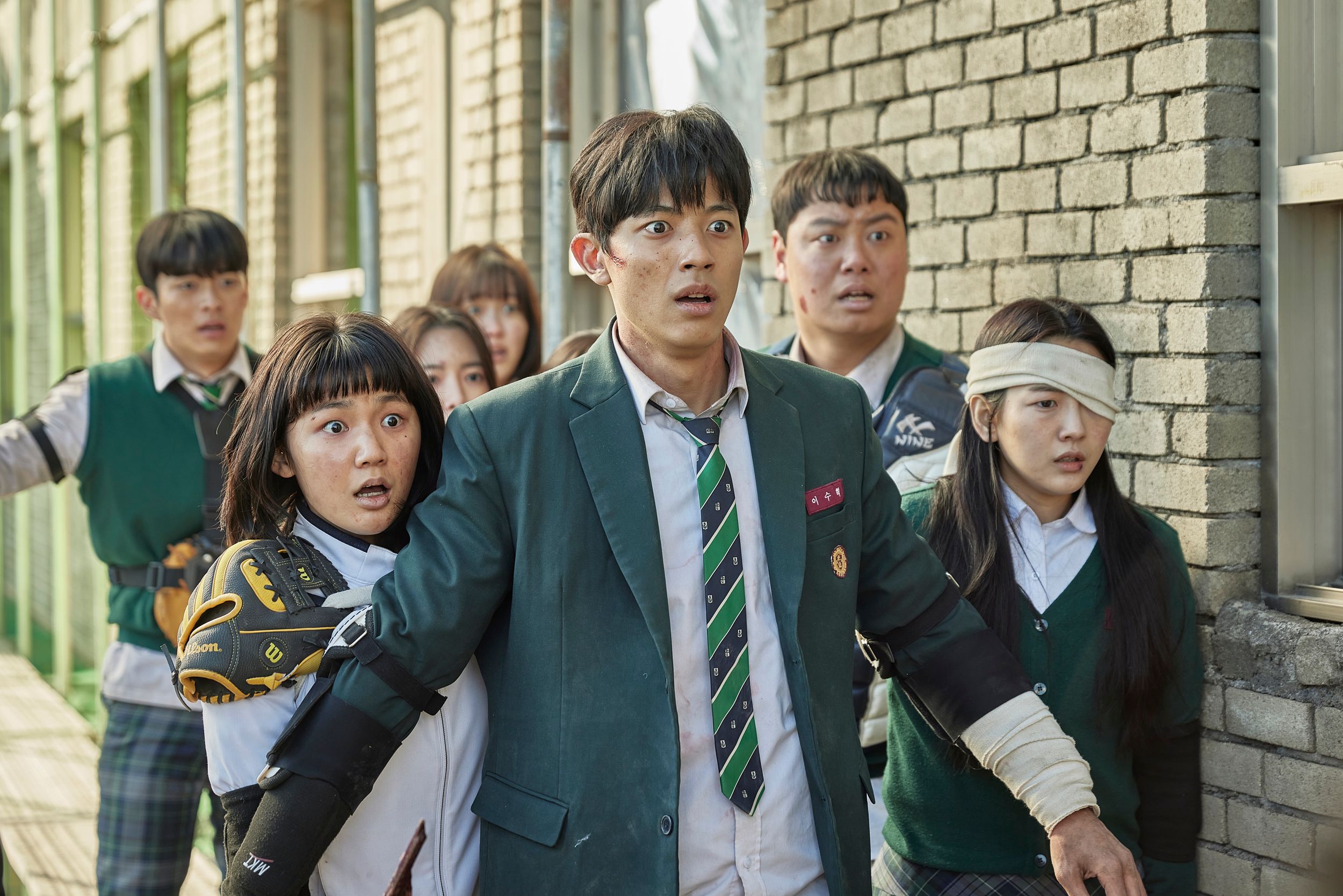 Created by: Chun Sung-il, Lee JQ, Kim Nam-su | Seasons: 1 | Episode Count: 12
Average Run Time: 62 minutes
Cast: Park Ji-hu, Yoon Chan-young, Cho Yi-hyun, Lomon, Yoo In-soo
Netflix has invested heavily in Korean dramas recently and it seems to have paid off. All of Us Are Dead, based on the webtoon Now at Our School by Joo Dong-geun, is a zombie horror series with a strong coming-of-age theme. Set at a high school overrun by zombies, the show has some smart storytelling, tons of gore, and intense interpersonal relationships. The story kicks off when a zombie virus is unleashed at a high school in South Korea. With no supplies and cut off from the outside world by the government, the students of the high school are forced to rely on whatever resources they can find to protect themselves from the infected. It's a thrilling show that's spent weeks on Netflix Top 10 lists worldwide since its release on January 28, 2022. – Remus Noronha
Watch on Netflix