If there's one thing HBO and Warner Bros. know, it's good drama.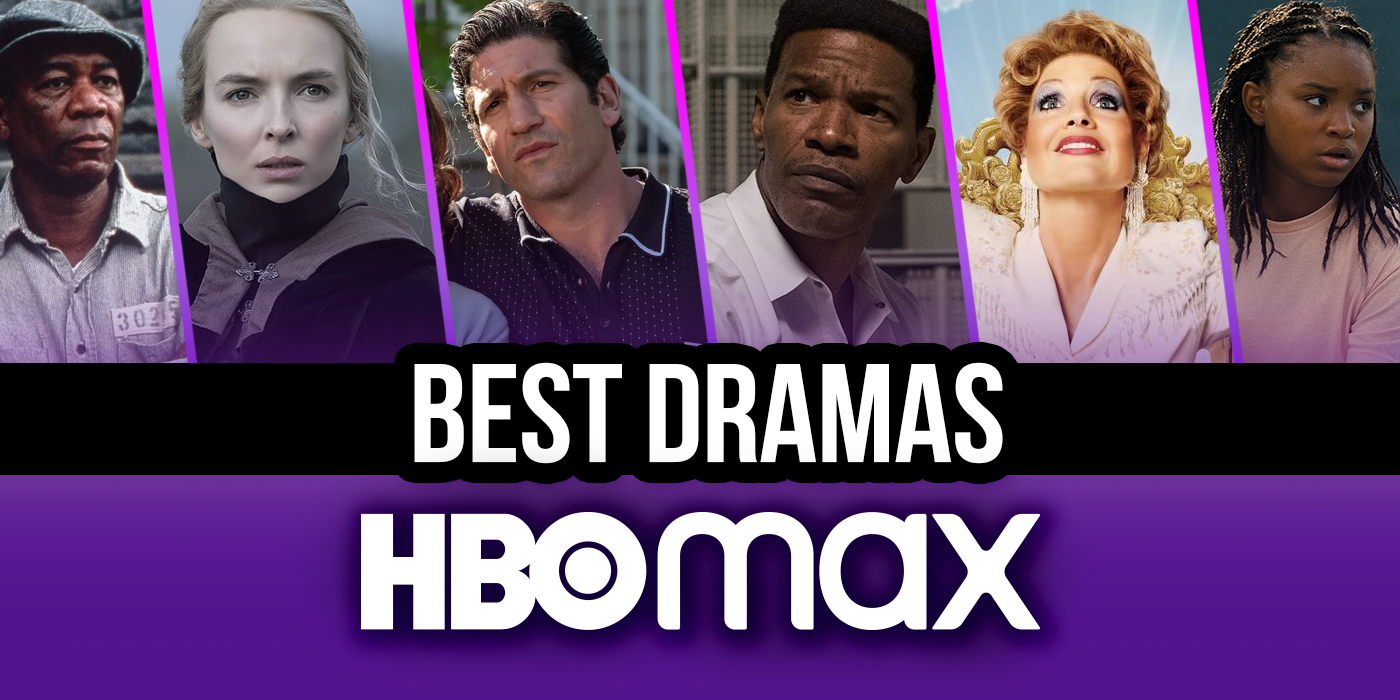 If there's one thing both HBO and Warner Bros. are known for, it's making great dramas. So the selection of drama movies available on HBO Max – both from Warner Bros. and from other studios – is unsurprisingly dense and high in quality. They range from new releases to unforgettable 90s movies to bona fide classics, and they're all guaranteed to hit that "drama" sweet spot when you're looking for it. But you may be daunted by all the options available, so we've used our expertise to pluck out the best drama movies on HBO Max for a really stellar list. Get your popcorn ready and check out our list below.
Can't find what you're looking for? Check out our list of the best movies on HBO, thrillers on HBO, or dramas on Netflix.
Editor's note: This list was updated July 2023 to include Reality.
RELATED: The Best Action Movies on HBO Max Right Now
The Last Duel (2021)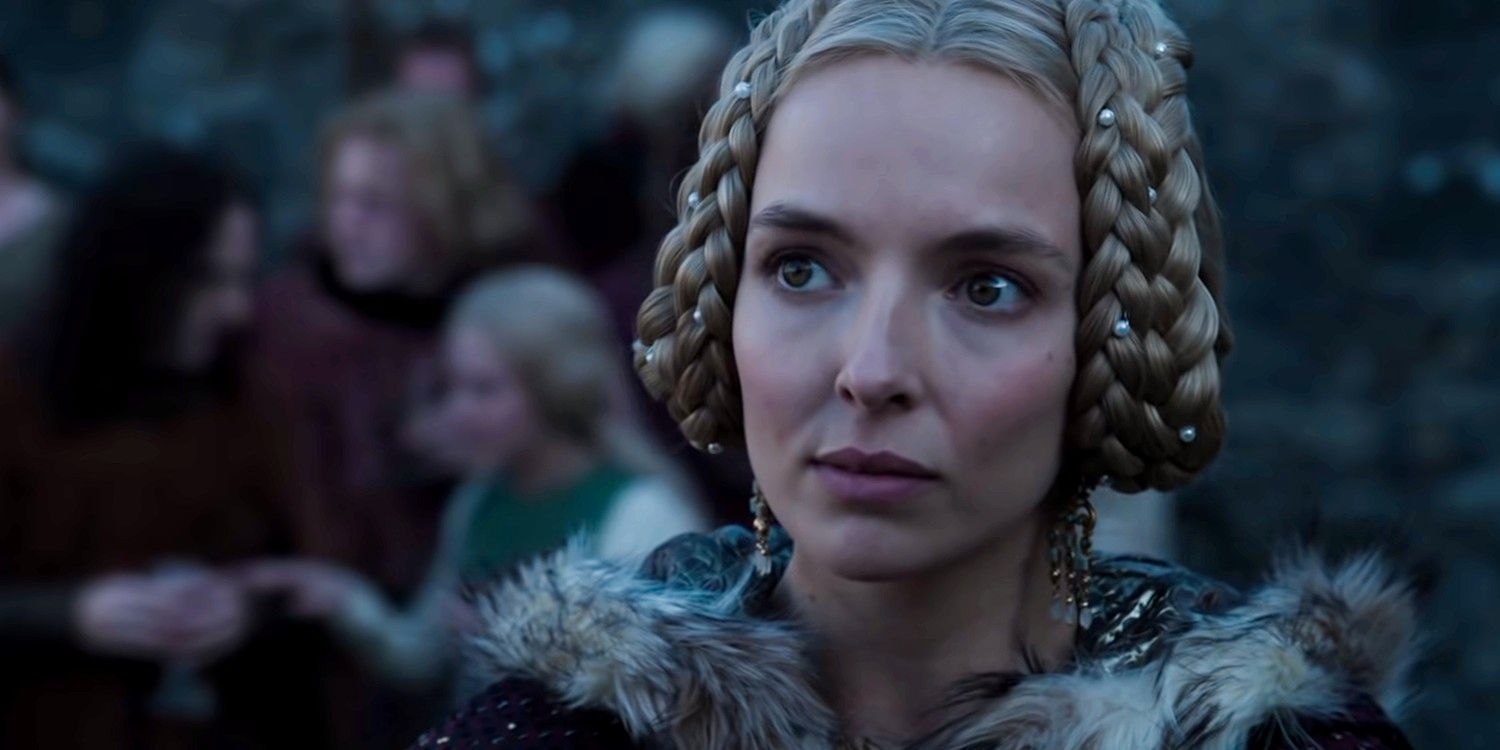 Run Time: 2 hr 32 min | Director: Ridley Scott
Cast: Matt Damon, Adam Driver, Jodie Comer, Ben Affleck
The Last Duel is a gripping adaptation of Eric Jager's book by the same name, which explores one of the last judicial duels fought in France. Based on true events, Ridley Scott's second film of 2021 is set in medieval France where Jean de Carrouges' (Matt Damon) wife Marguerite (Jodie Comer) accuses Jacques Le Gris (Adam Driver) of raping her, leading to a nail-biting duel to the death between de Carrouges and Le Gris. The Last Duel is ingenious in the way that it allows viewers to see the case laid out from each character's point of view with both subtle and profound changes in line delivery, physicality, and context. It is presented in three chapters: "The Truth According to de Carrouges," "The Truth According to Le Gris," and finally, "The Truth." The film makes it clear that Marguerite's account is the most accurate point of view presented, though it doesn't lessen how disturbing it is to witness Le Gris assault her twice.
As with most of Scott's films, The Last Duel is a visual masterpiece, and he expertly crafts a captivating movie out of historical realities. Unfortunately, this sensitive topic would have benefited from a more feminine touch, beyond Nicole Holofcener's involvement in writing the script. Medieval France, like many periods throughout history, was incredibly difficult for women and there were missed opportunities to more deeply explore how Marguerite was treated as an object without agency. – Maggie Lovitt
Watch on HBO
Reality (2023)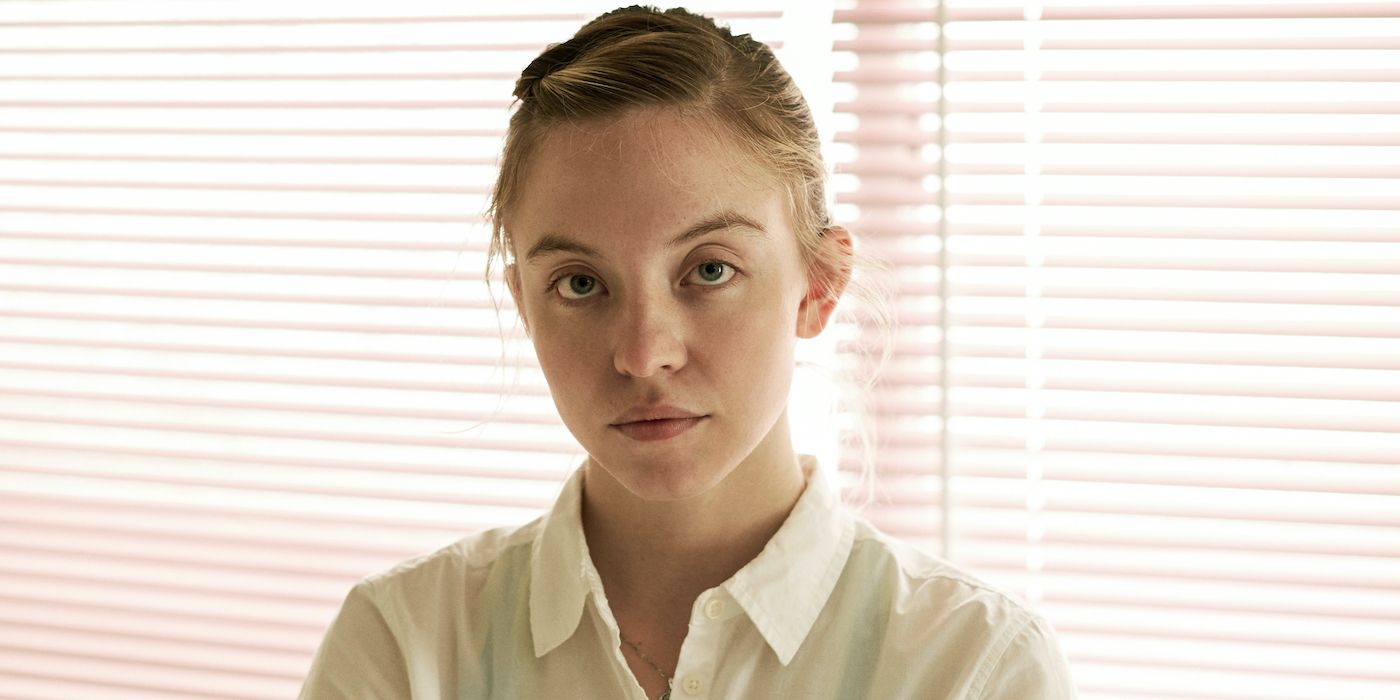 Run Time: 1 hr 23 min | Genre: Drama | Director: Tina Satter
Cast: Sydney Sweeney, Josh Hamilton, Marchánt Davis
Sydney Sweeney (Euphoria) knocks it out of the park in this docudrama about the real-life FBI investigation into leaked classified documents. Sweeney plays Reality Winner, a young US Air Force member and NSA translator, giving a masterful performance that feels incredibly real as she navigates the flurry of questions thrown at her throughout this interrogation. Further bolstering Sweeny's performance is the captivating film direction by Tina Satter, who adapts her stage play Is This a Room and finds a way to perfectly utilize the new medium to give a fresh perspective on the story. – Tauri Miller
Watch on HBO
We Are Marshall (2006)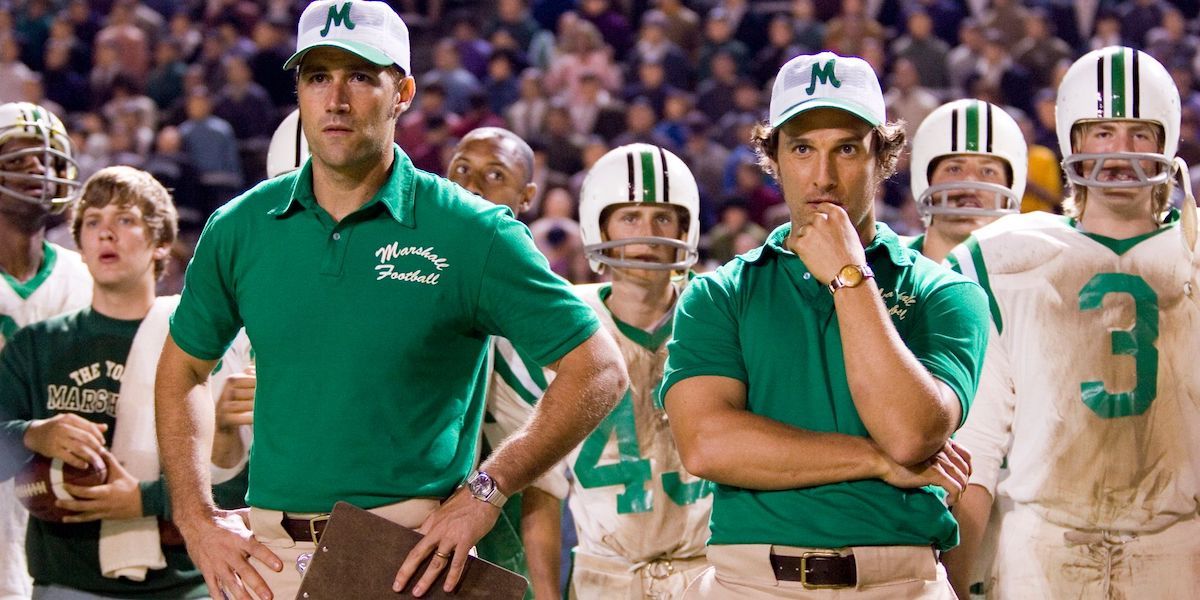 Run Time: 2 hr 7 min | Genre: Drama, Sports | Director: McG
Cast: Matthew McConaughey, Matthew Fox, Ian McShane, Anthony Mackie
Based on the true story of the aftermath of a tragic plane crash that killed most of the players on the Marshall University Thundering Herd football team and five coaches, We Are Marshall is an inspirational film about the resilience of the human spirit — a reminder that there can be joy on the other side of grief. Matthew McConaughey (Interstellar) steps up as the replacement coach Jack Lengyel, who seeks to rebuild the team and finish out the season. McConaughey gives a stellar performance, but it would be nothing without his phenomenal supporting cast, especially Matthew Fox (Lost), who delivers a number of passionate and emotional moments throughout the whole film.
Watch on HBO
Draft Day (2014)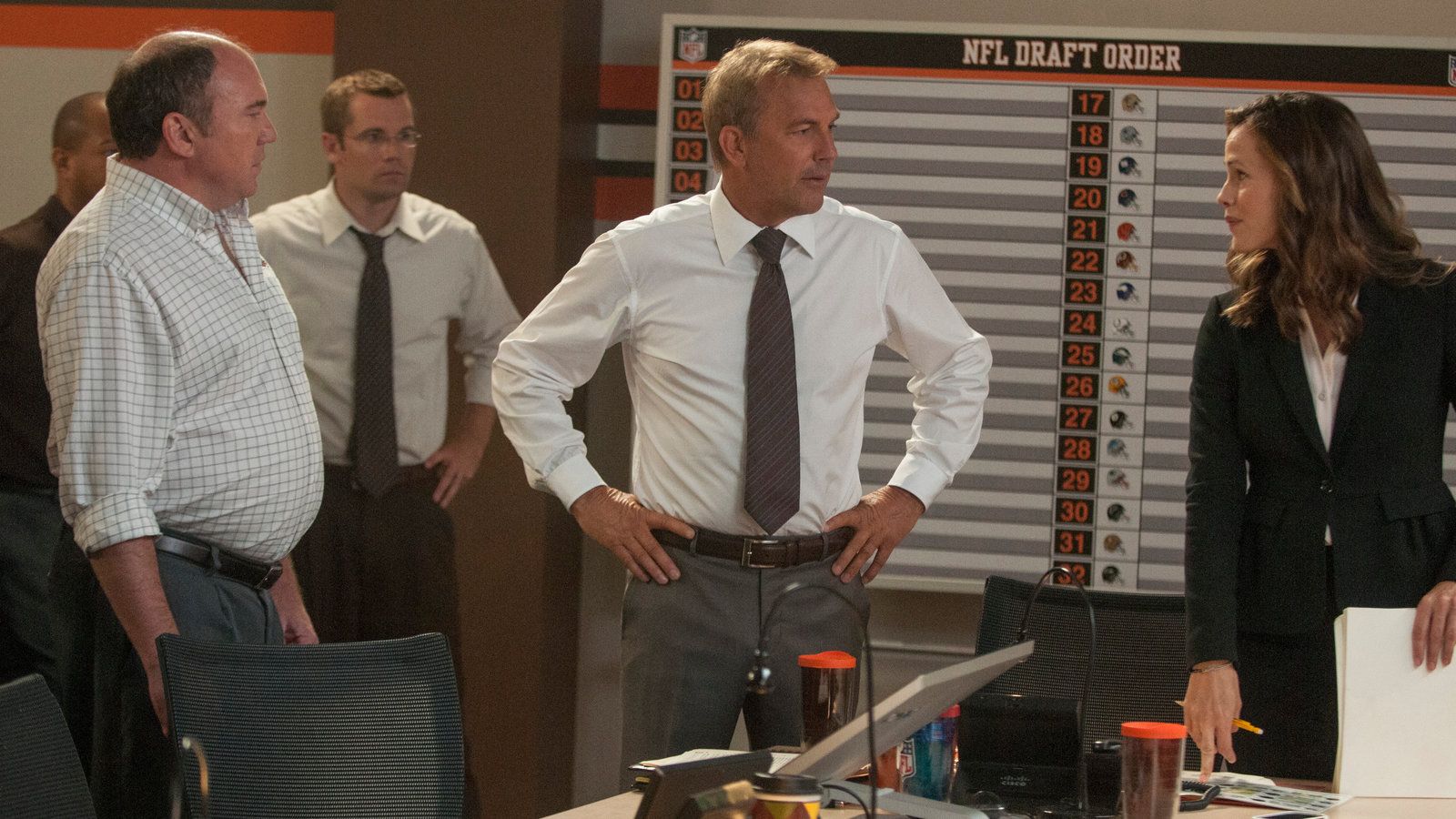 Run Time: 1 hr 50 min | Director: Ivan Reitman
Cast: Kevin Costner, Chadwick Boseman, Jennifer Garner, Frank Langella
Directed by the late Ivan Reitman (Ghostbusters), Draft Day is a sports-focused drama starring Kevin Costner (Yellowstone) as a fictional manager of the real National Football League team, the Cleveland Browns. Co-written by Scott Rothman and Rajiv Joseph, Draft Day relies heavily on football knowledge for the intricate details of the premise while ensuring a showcase of the undeniably talented cast. In addition to Costner, Draft Day stars Jennifer Garner (The Last Thing He Told Me) as his love interest and the late Chadwick Boseman (Black Panther) as the top prospect for the upcoming draft. – Yael Tygiel
Watch on HBO
Precious (2009)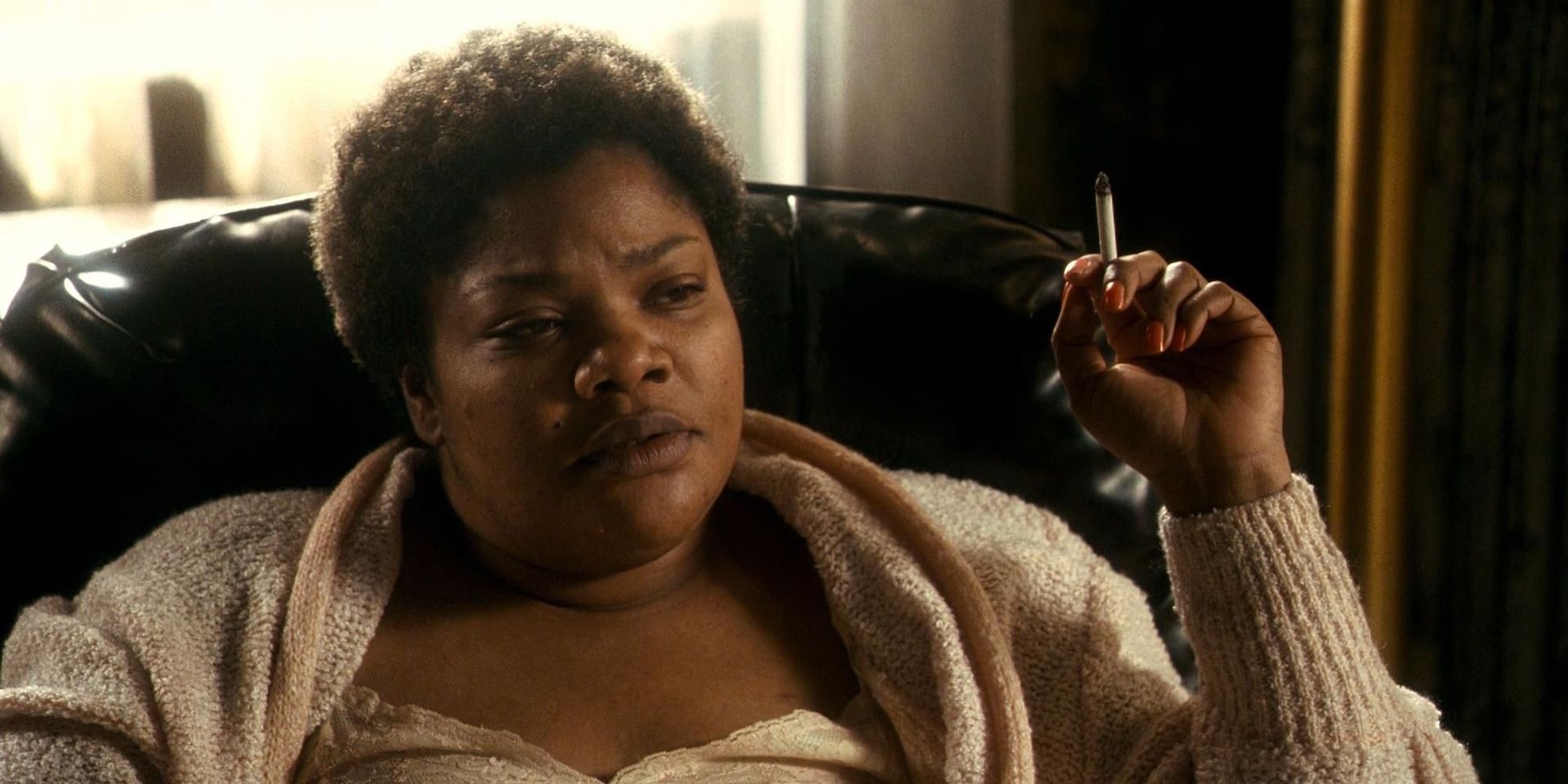 Run Time: 1 hr 50 min | Director: Lee Daniels
Cast: Gabourey Sidibe, Mo'Nique, Paula Patton, Lenny Kravitz, Mariah Carey
Directed by the prolific Lee Daniels (The Butler), Precious is an award-winning, tear-jerking film that introduced the world to the talent of Gabourey Sidibe (American Horror Story: Coven) and deservedly rewarded Mo'Nique with an Oscar. Sidibe's moving and raw performance as a teen mom surviving abuse, as well as the welfare system, carried the heartbreaking film, which was set in 1987 New York City. Based on Sapphire's novel Push, Precious was adapted into a screenplay by writer Geoffrey S. Fletcher and featured surprisingly impressive and touching performances from musical icons Lenny Kravitz and Mariah Carey. – Yael Tygiel
Watch on HBO
Empire of Light (2022)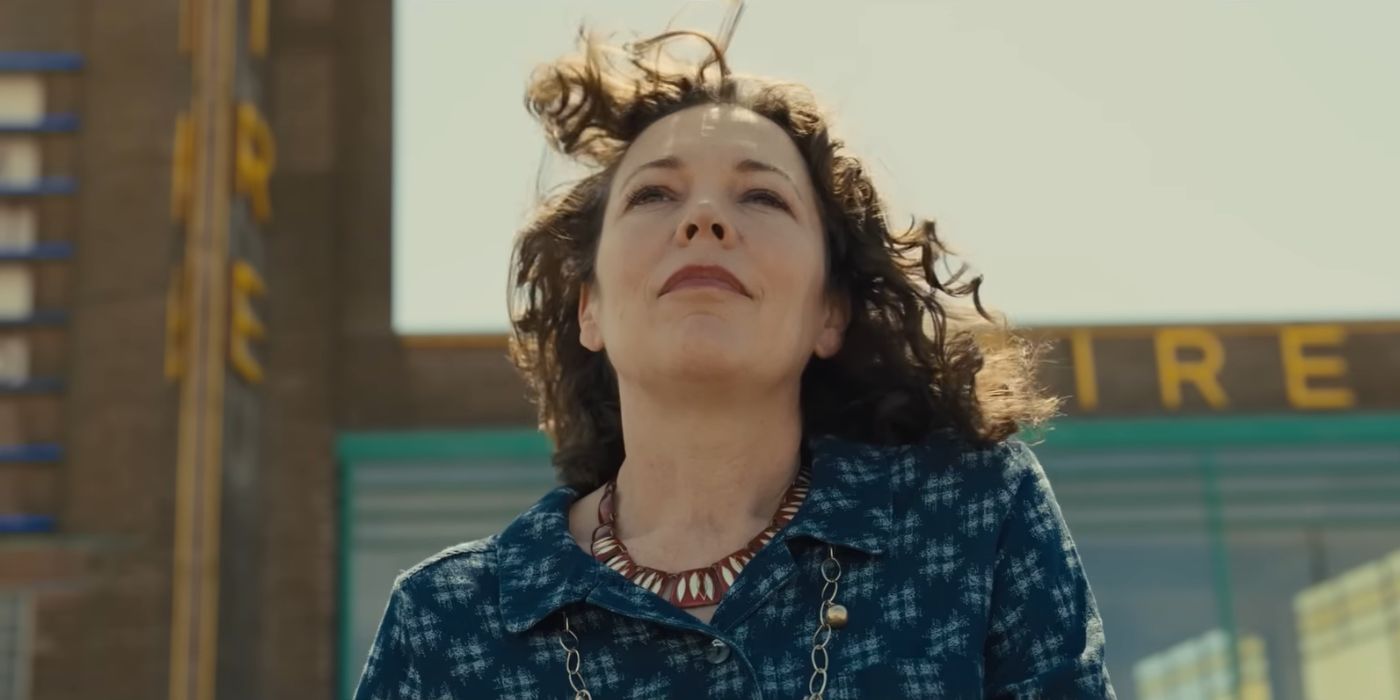 Run Time: 1 hr 55 min | Director: Sam Mendes
Cast: Olivia Colman, Micheal Ward, Colin Firth, Toby Jones
Written and directed by Sam Mendes (1917), Empire of Light is a gripping character-driven film starring Academy Award winner Olivia Coleman (The Favourite). Coleman paints the screen with so much emotion, and co-star Micheal Ward (Blue Story) is the perfect highlight to elevate this work of art. Set in 1980s England, Mendes delivers a story steeped in the sociopolitical landscape of the time while reminding us that issues like mental health stigma and racism are still prevalent in our current climate. Beyond the rich text and heart-wrenching performances that bring it to life, the film is beautifully shot. The cinematography, like the story set in a struggling theater, exhibits a deep love for cinema and the impact it has on the lives of those who experience it. – Tauri Miller
Watch on HBO Max
Skate Kitchen (2018)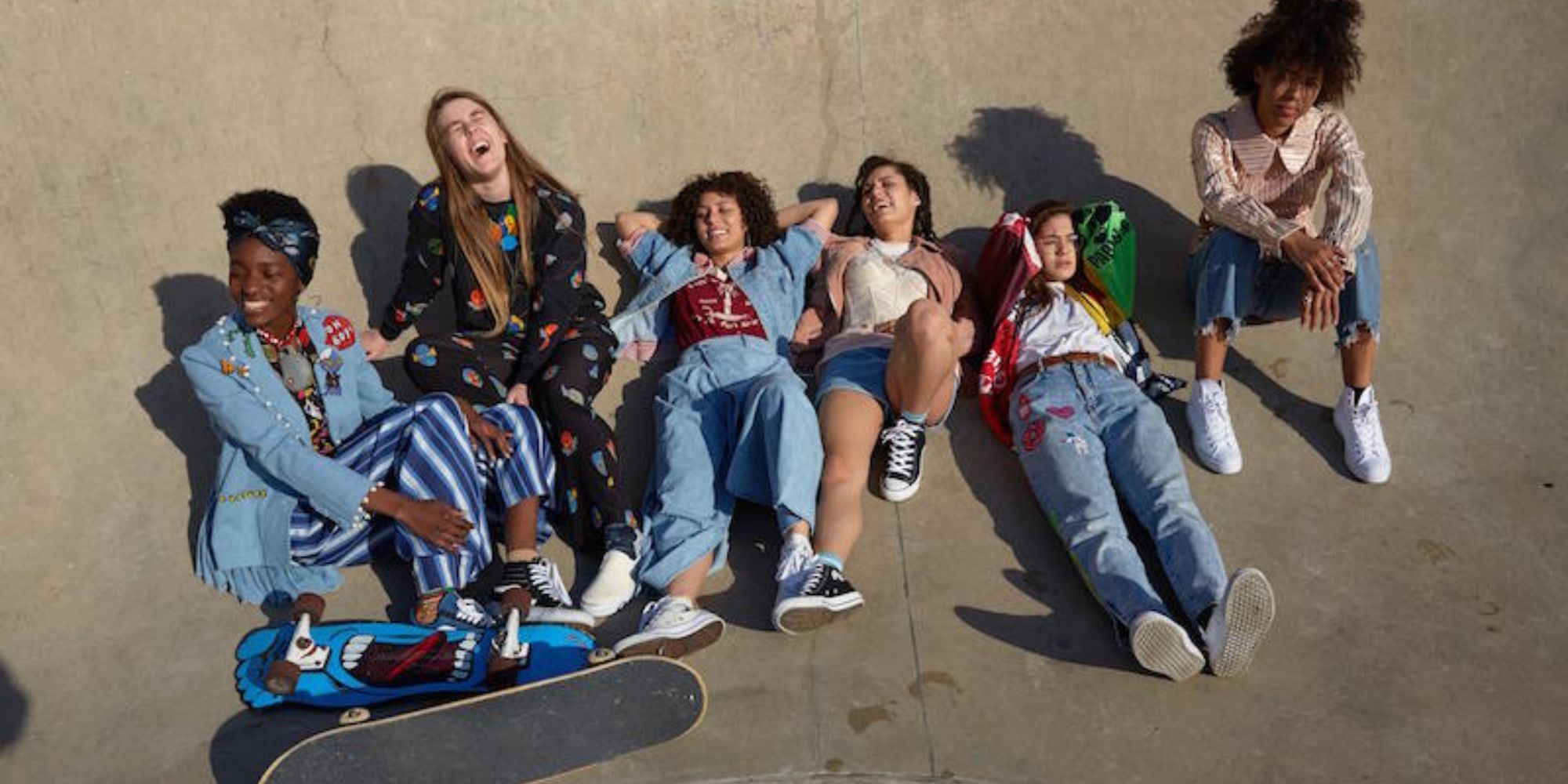 Run Time: 1 hr 46 min | Director: Crystal Moselle
Cast: Rachelle Vinberg, Jaden Smith, Dede Lovelace, Nina Moran, Kabrina Adams
Skate Kitchen is a touching drama film written and directed by Crystal Moselle that ultimately inspired the female skater spin-off series called Betty. Skate Kitchen follows a young woman (Rachelle Vinberg) from Long Island who, after injuring herself in a skateboarding accident, promises her conservative single mother to abandon the sport. Inspired by real female skaters in New York City, Skate Kitchen features not only actors like Jaden Smith but also actual athletes playing fictionalized versions of themselves. An empowering coming-of-age story, Skate Kitchen is authentically written and moving to watch. – Yael Tygiel
Watch on HBO
The Fallout (2022)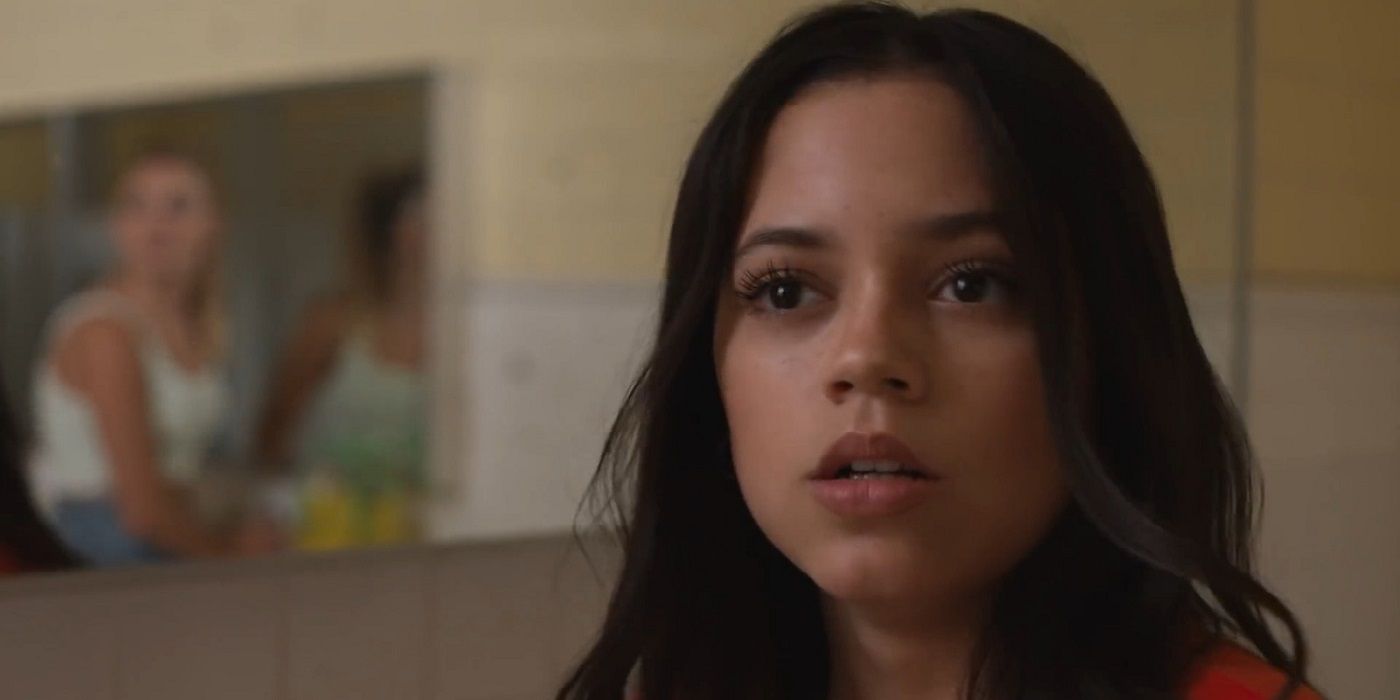 Run Time: 1 hr 36 min | Director: Megan Park
Cast: Jenna Ortega, Maddie Ziegler, Niles Fitch, Will Ropp
Written and directed by Megan Park, The Fallout is an unfortunately timely drama that premiered at the South by Southwest Film Festival, garnering critical praise for its haunting and raw subject matter. Starring Jenna Ortega (Wednesday) and Maddie Ziegler, The Fallout explores the significant mental and emotional trauma caused by all-too-common school tragedies. Focusing on the victims and survivors, The Fallout uncomfortably reveals the strain on relationships as these youths' worlds are forever changed and the support they find through their shared trauma. Co-starring with Ortega and Ziegler are Niles Fitch (This Is Us), Julie Bowen (Modern Family), and Shailene Woodley. – Yael Tygiel
Watch on HBO
The Banshees of Inisherin (2022)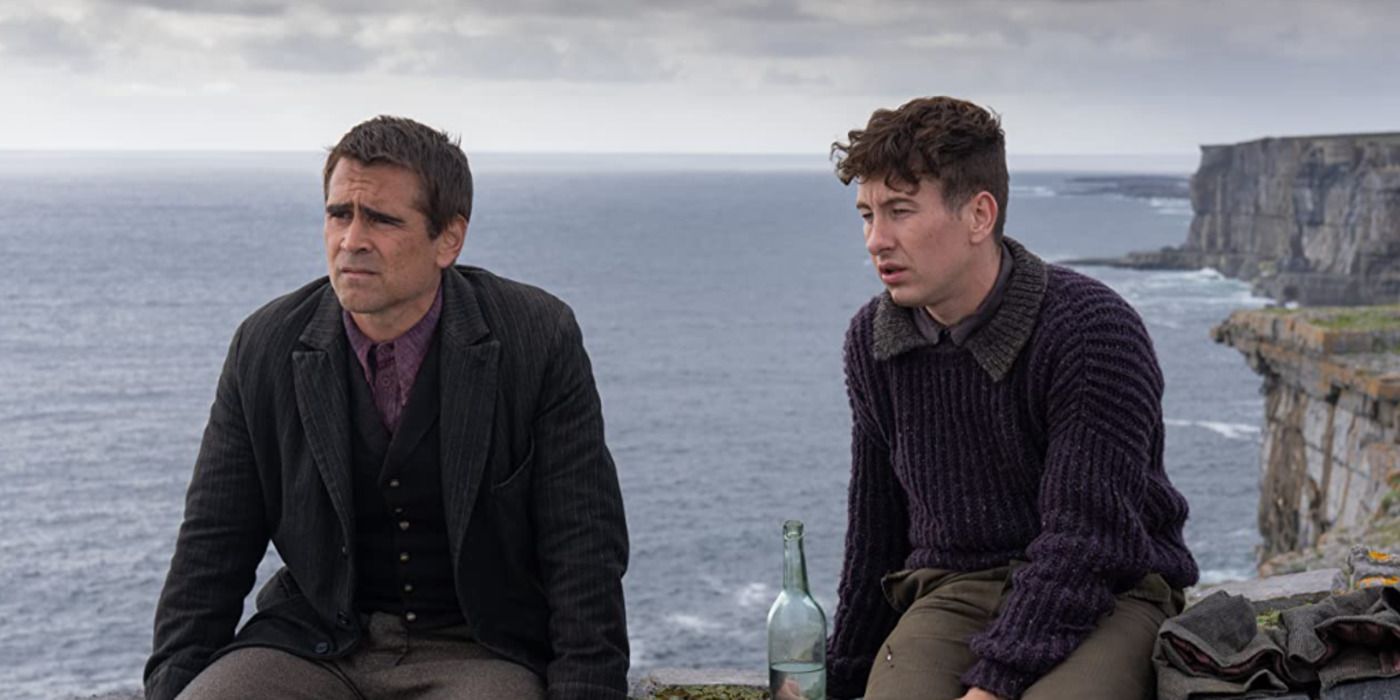 Run Time: 1 hr 54 min | Director: Martin McDonagh
Cast: Colin Farrell, Brendan Gleeson, Kerry Condon, Barry Keoghan
Martin McDonagh writes and directs The Banshees of Inisherin, a dark comedy that explores the strange tensions of adult male friendships, as well as themes of isolation, legacy, and mortality. Set on a fictional island, The Banshees of Inisherin takes place in 1923, at the end of the Irish Civil War, and tells the story of Colm Doherty (Brendan Gleeson), a folk musician, who abruptly ghosts his long-time friend Pádraic Súilleabháin (Colin Farrell). McDonagh's cinematic eye and solid script have earned critical acclaim, along with stars Gleeson and Farrell. – Yael Tygiel
Watch on HBO
Ingrid Goes West (2017)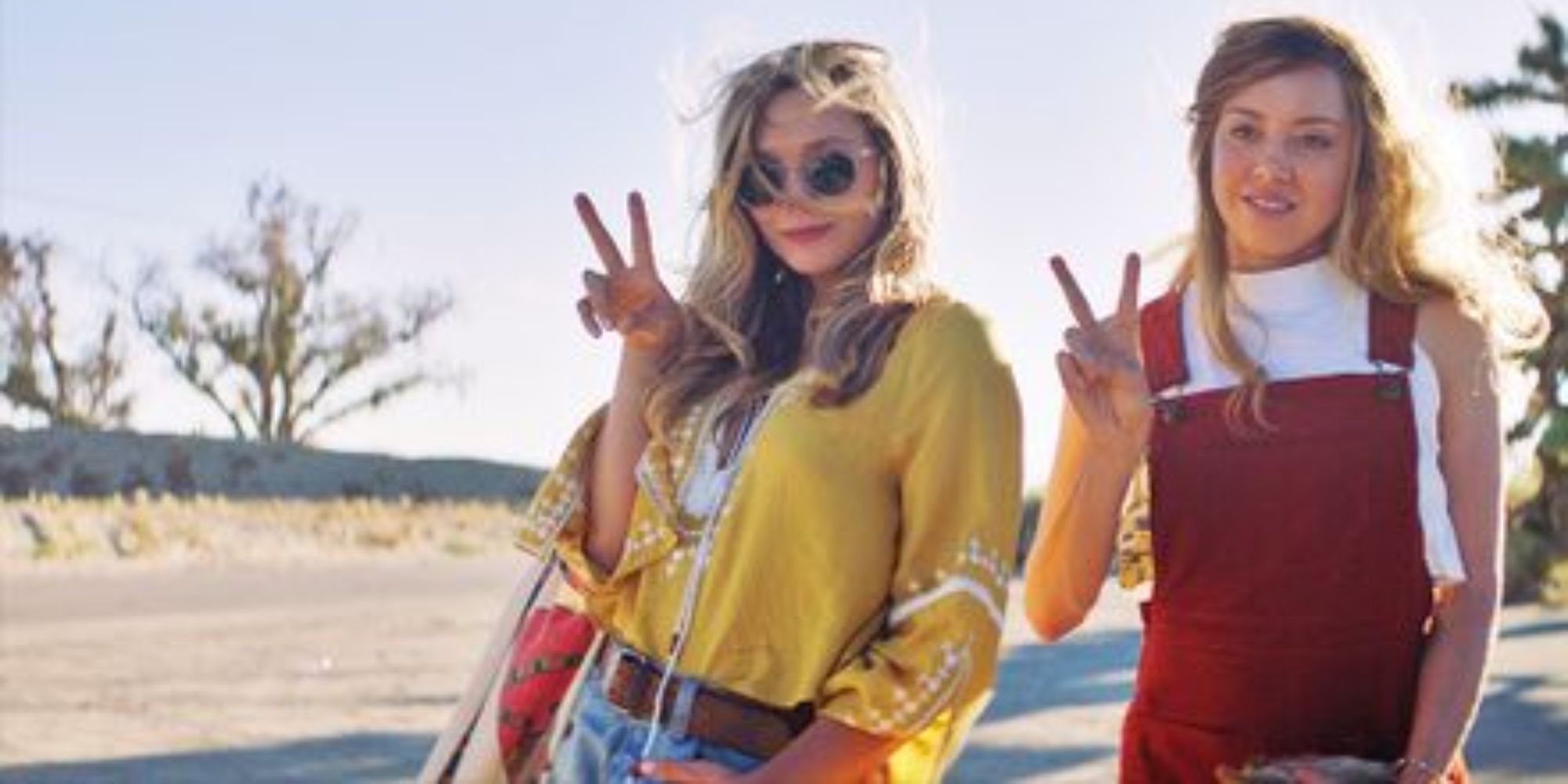 Run Time: 1 hr 38 min | Director: Matt Spicer
Cast: Aubrey Plaza, Elizabeth Olsen, Wyatt Russell, O'Shea Jackson Jr., Pom Klementieff, and Billy Magnussen
Hilarious and surprisingly moving, the Sundance hit indie dramedy Ingrid Goes West stars Aubrey Plaza as a lonely, unstable young woman who, after fixating on "lifestyle guru" Taylor Soane's (Elizabeth Olsen) Instagram, models her social media life after Sloane's and moves to California to become her best friend. While the premise may sound like it gets worn out fast, Spicer keeps twisting and turning the plot in fascinating directions, and the performances from Plaza and Olsen are spectacular, with O'Shea Jackson Jr. stealing scenes left and right at a Batman-obsessed landlord. Plaza in particular delivers the best performance of her career, a turn that's hilarious, terrifying, and deeply sad. – Adam Chitwood
Watch on HBO
Spotlight (2015)
Run Time: 2 hrs 9 min | Director: Tom McCarthy
Cast: Mark Ruffalo, Michael Keaton, Rachel McAdams, Liev Schreiber, Brian d'Arcy James
Based on horrifically true events, Spotlight is an Oscar-winning film chronicling the lengthy investigation of Boston Globe journalists who dared to take on the Catholic church. Spotlight follows the reporters who uncovered the unbelievable facts of the repugnant child abuse scandal and the heinous, decades-long cover-ups by the church. Directed by Tom McCarthy, who co-wrote the script with Josh Singer, Spotlight is an intense drama filled with megastars, including Mark Ruffalo (She-Hulk: Attorney at Law), Michael Keaton (Spider-Man: Homecoming), Rachel McAdams (Doctor Strange), Liev Schreiber (X-Men Origins: Wolverine), and Broadway star Brian d'Arcy James (Hawkeye). – Yael Tygiel
Watch on HBO
Elvis (2022)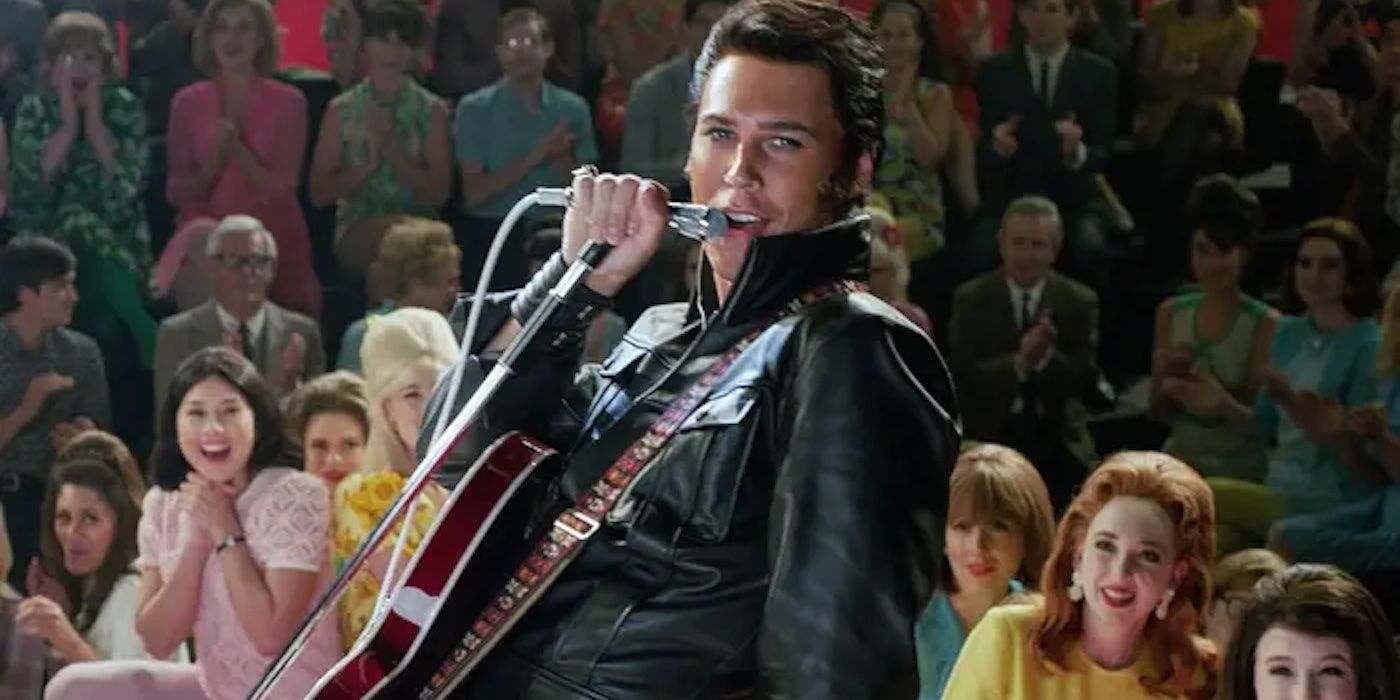 Run Time: 2 hrs 39 min | Director: Baz Luhrmann
Cast: Austin Butler, Tom Hanks, Olivia DeJonge
Baz Luhrmann's Elvis features a flawless performance from Austin Butler as American icon Elvis Presley. Elvis focuses on the musician's escalation to stardom from the perspective of his manipulative manager Colonel Tom Parker (Tom Hanks). Hanks' unique turn in unrelenting prosthetics allows him to disappear into the evil character. With a journey spanning most of the singer's life, Elvis attempts to reveal biographical information that may or may not be factual but is nonetheless entertaining. Disappointingly lacking Luhrmann's signature flare of whimsy, Elvis instead emphasizes precision in recreating historical moments, including the nearly perfect shot-for-shot reenactment of Presley's legendary 1968 Comeback Special. On top of Butler's renditions of beloved songs, Luhrmann's eclectic soundtrack may be the best part of Elvis. – Yael Tygiel
Watch on HBO
Lean on Pete (2017)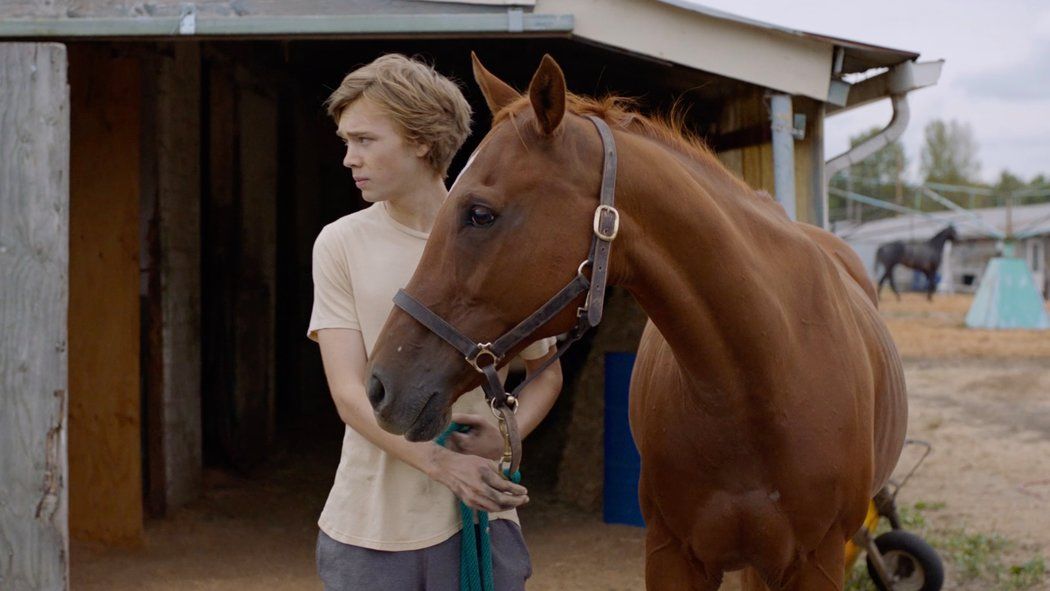 Run Time: 2 hr 1 min | Director: Andrew Haigh
Cast: Charlie Plummer, Chloë Sevigny, Travis Fimmel, Steve Buscemi
A beautiful coming-of-age movie, Lean on Pete follows Charley (Charlie Plummer), a teen living with his single father who gets a job caring for an aging racehorse named Lean on Pete. After a tragedy, Charley discovers that Pete will soon be sold and slaughtered and makes it his mission to save him. Charley steals Pete and heads off to Wyoming to find his aunt, leading to a difficult journey of survival. The film has been praised for its empathetic portrayal of growing up and the masterful performance by Charlie Plummer. – Taylor Gates
Watch on HBO
Land (2021)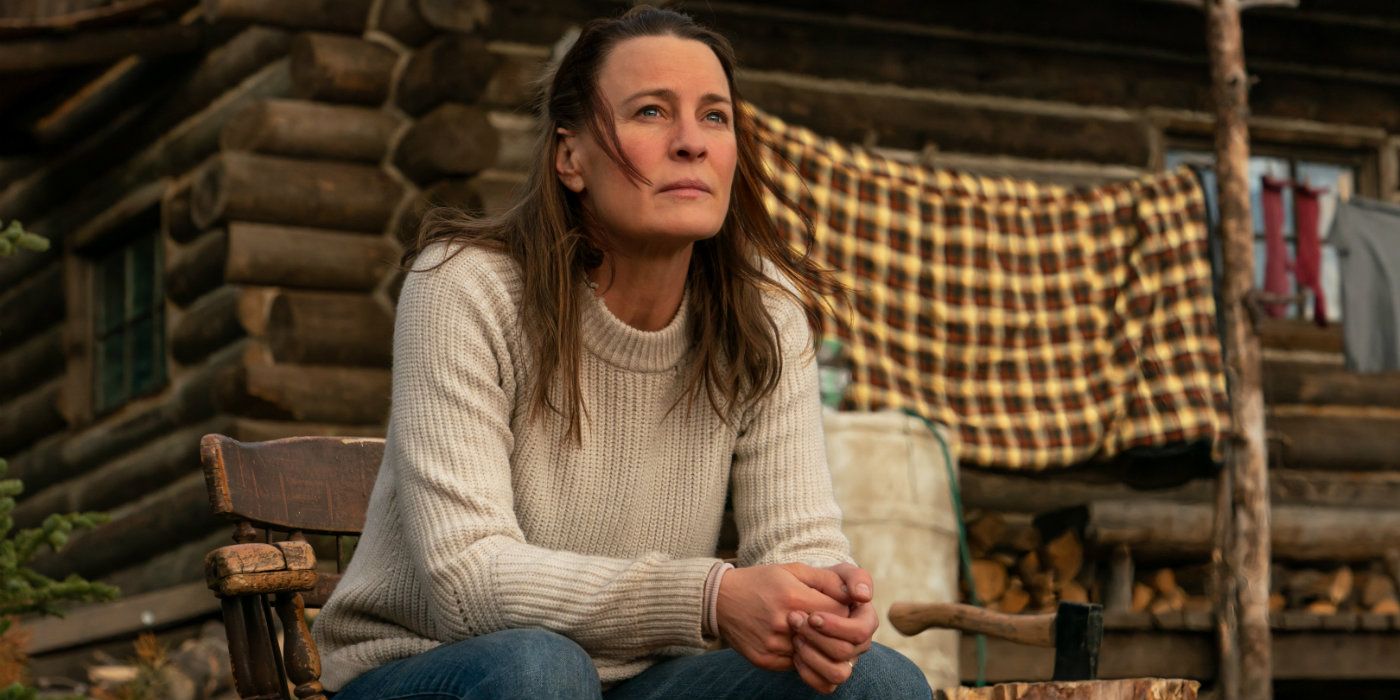 Run Time: 1 hr 29 min | Director: Robin Wright
Cast: Robin Wright, Demián Bichir, Sarah Dawn Pledge
Robin Wright (WonderWoman) directs and stars in Land, a heart wrenching film about grief and rebirth. Wright plays Edee, a woman who abandons her modern life, escaping to the solitary wilderness of the Rockies, in hopes of overcoming the pain from an immeasurable tragedy. The tear-jerking story is built on the vast scenery, captured honestly by Wright in her directorial debut. Additionally, Wright's poignant performance Edee is balanced by the brave and blunt Miguel, a grizzled depiction from Demián Bichir (Weeds). Together they confront their harsh realities, no longer able to retreat from the truths of their lives, and discover how to survive. – Yael Tygiel
Watch on HBO
Little Miss Sunshine (2006)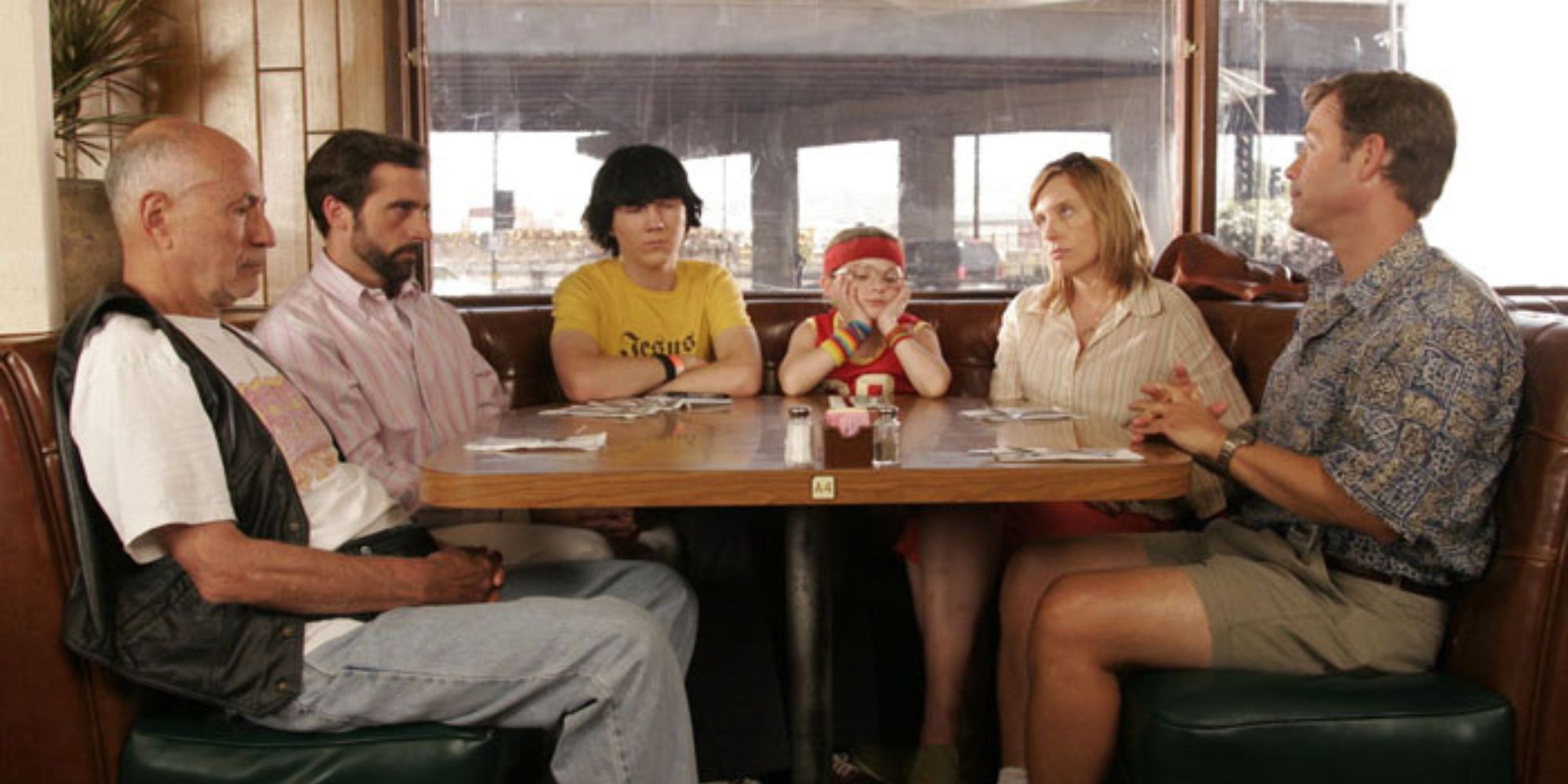 Run Time: 1 hr 41 min | Director: Jonathan Dayton and Valerie Faris
Cast: Abigail Breslin, Greg Kinnear, Toni Collette, Alan Arkin, Paul Dano, and Steve Carell
Young Olive (Abigail Breslin) has won a spot in a beauty pageant in California. Her grandfather Edwin (Alan Arkin) encourages her parents (Toni Collette and Greg Kinnear) to be supportive and get her to California to participate. Together with Olive's half-brother, Dwayne (Paul Dano) and her uncle Frank (Steve Carell) the family piles into a barely functioning VW bug and make the road trip from Albuquerque to Redondo Beach. Along the way, family tensions and drama plays out, but don't worry, there are plenty of laughs too. Alan Arkin took home the Oscar for his role and Michael Arndt won for Best Original Screenplay at the 2006 Academy Awards for this heartwarming family comedy. – Jennifer McHugh
Watch on HBO
Mystic River (2003)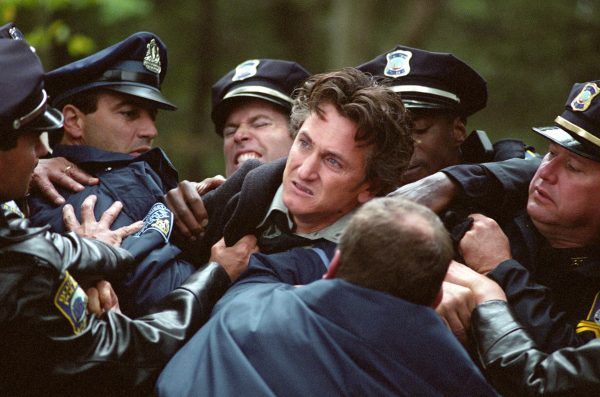 Run Time: 2 hr 17 min | Director: Clint Eastwood
Cast: Sean Penn, Tim Robbins, Kevin Bacon, Emmy Rossum
One of the older films on this list, Mystic River takes on the neo-noir style of crime thrillers with a story about a murder that tears apart the friendship of three men in Boston, Massachusetts in 2000. Based on the book of the same name by Dennis Lehane, the film follows Jimmy (Sean Penn), Dave (Tim Robbins), and Sean (Kevin Bacon); three men who used to be best friends, but the years passed and diverging paths in life have caused them to grow estranged. When Jimmy's daughter Katie (Emmy Rossum) is found murdered on the same night that Dave comes home to his wife covered in blood, everyone starts pointing fingers and tossing blame.
As the mystery of what really happened to Katie, and whether or not Dave is really telling the truth about that night, starts to unravel, the main characters' strong emotions of past trauma and regret lead to brutal mistakes and surprising revelations. While the central plotline is a compelling mystery on its own, Mystic River is elevated tenfold by the amazing performances by the main cast of actors, with Penn and Robbins winning the Best Actor and Best Supporting Actor Oscars that year, respectively. — Devin Forward
Watch on HBO
Goodfellas (1990)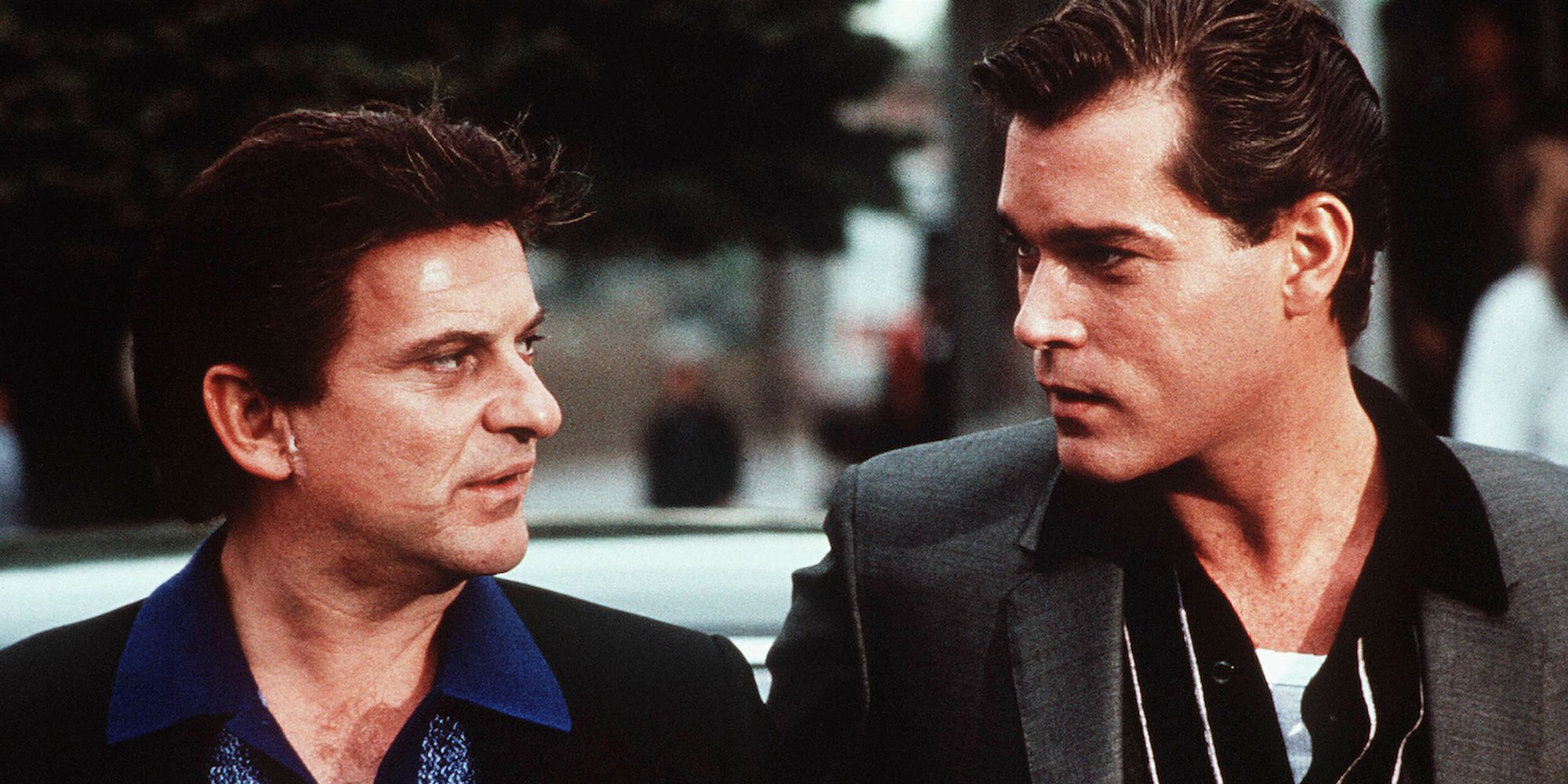 Run Time: 2 hr 26 min | Director: Martin Scorsese
Cast: Ray Liotta, Robert De Niro, Joe Pesci, Lorraine Bracco, Paul Sorvino
Martin Scorsese's signature gangster film Goodfellas penetrated pop culture so deeply that I could quote Joe Pesci's "Am I a clown to you?" rant when I was in 1st grade, years before I ever actually saw it. Featuring Ray Liotta in a star-making role as mob informant Henry Hill, Goodfellas is such an engaging (and surprisingly fun) story that its 140-minute runtime flies by. Seriously, every time it gets to the scene where Liotta is talking directly to the audience in the courtroom, I think, "Aw man, it's over already?" Pesci's performance as the violent psychopath Tommy earned him an Oscar for Best Supporting Actor, and Robert De Niro plays Hill's mentor Jimmy with an understated menace that steadily becomes more unsettling as the film progresses. Lorraine Bracco rounds out the cast as Hill's put-upon wife Karen, turning in a fantastic performance that earned her an Oscar nod. — Tom Reimann
Watch on HBO
The Many Saints of Newark (2021)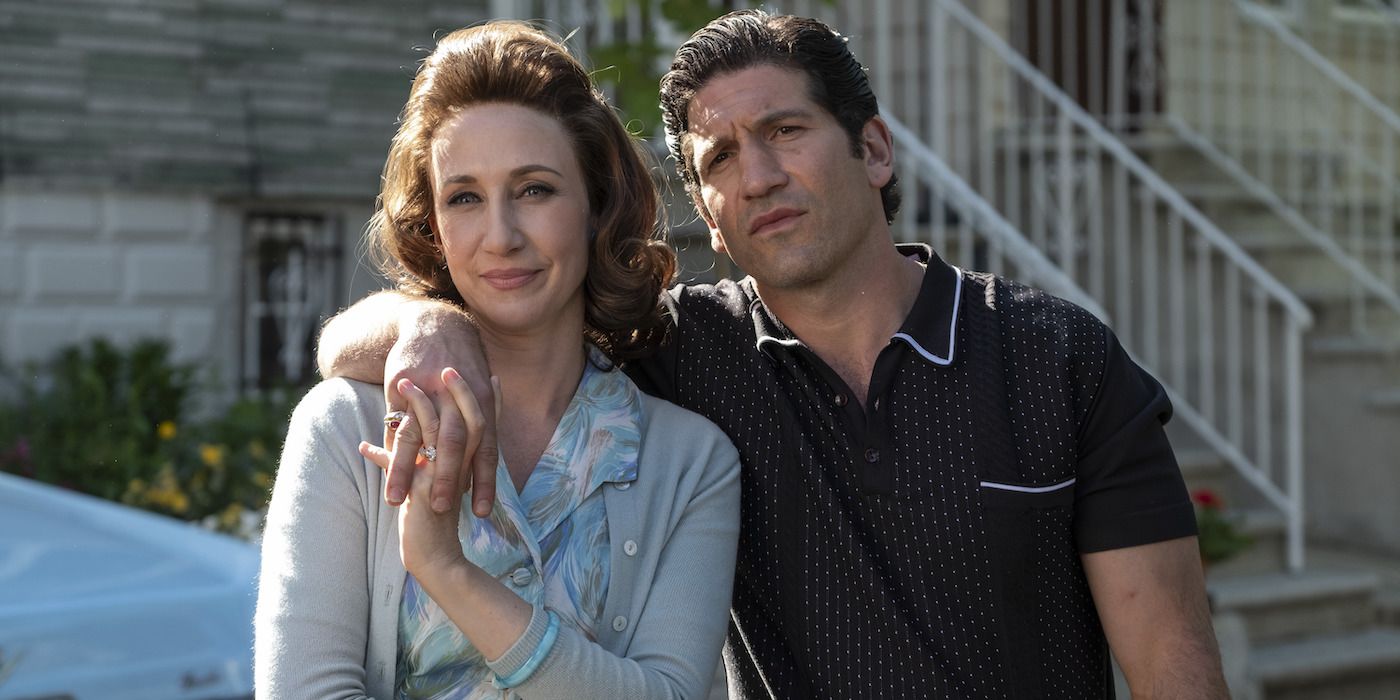 Run Time: 2 hr | Director: Alan Taylor
Cast: Alessandro Nivola, Michael Gandolfini, Leslie Odom Jr., Vera Farmiga, Jon Bernthal, Ray Liotta, Michela de Rossi
Prequels, sequels, and threequels are all the rage these days, and The Many Saints of Newark is no exception. Stacked to the gills with character actors, including the likes of Vera Farmiga, Ray Liotta, and Jon Bernthal, among others, the film touches down in Newark, New Jersey, in 1967, and follows the upbringing of everyone's favorite crime boss amidst the chaos of not only the Newark riots, but of changes in his own family — some more dangerous than others. Michael Gandolfini shines as a younger version of Tony Soprano, the role originated by his late, great father James Gandolfini, but it's Alessandro Nivola who steals the show as Dickie Moltisanti, Tony's ruthless and calculating uncle who helped mold him into the most iconic mob boss of all time. For fans of The Sopranos, the film is a welcome dive back into the seedy underbelly of what made the HBO series great, and even for non-fans, David Chase's newest adventure into the hearts and minds of the famous criminal family — before they'd really made their mark — stands out as an impressive mob film for the ages. —Maggie Boccella
Watch on HBO
King Richard (2021)
Run Time: 2 hr 24 min | Director: Reinaldo Marcus Green
Cast: Will Smith, Aunjanue Ellis, Saniyya Sidney, Demi Singleton, Tony Goldwyn, Jon Bernthal
In a career highlight performance, Will Smith stars as the father of Venus and Serena Williams in this sports biopic that puts Smith in the shoes of the hard-working, success-oriented, family man. While there has been some criticism on the complimentary portrayal of a complicated man, there can be no doubt that King Richard tugs at the heartstrings in a stirring story about parenthood and what it takes to coach and raise not one, but two world-famous athletes. Newcomer Saniyya Sidney plays a nuanced young Venus Williams struggling under the pressures from her father and from the world. A success story that deserves all the praise it gets. — Therese Lacson
Watch on HBO
Dunkirk (2017)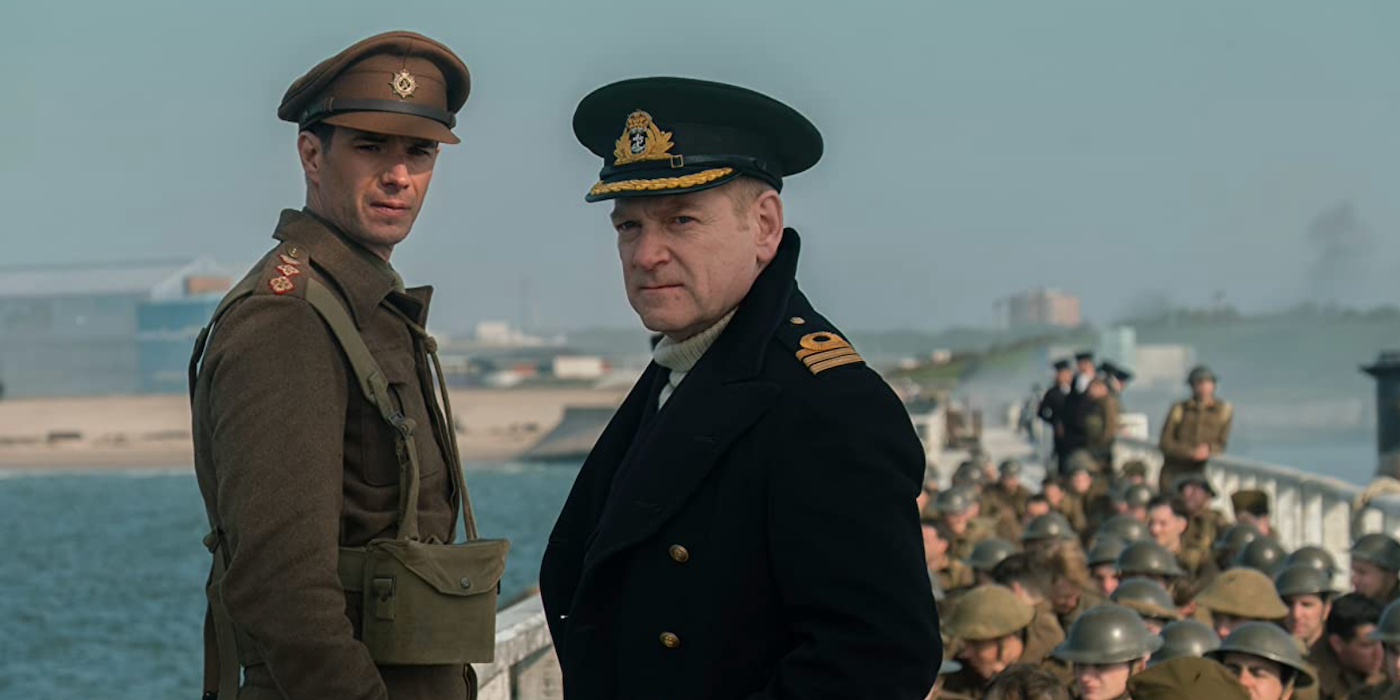 Run Time: 1 hr 46 min | Director: Christopher Nolan
Cast: Fionn Whitehead, Tom Glynn-Carney, Jack Lowden, Harry Styles, Aneurin Barnard, James D'Arcy, Barry Keoghan, Kenneth Branagh, Cillian Murphy, Mark Rylance, Tom Hardy
Dunkirk is anything but a simple historic feature, and the reason for that is the meticulous editing of three different stories, each following its own timeline. First, on the beaches of Dunkirk, France, the English army tries to find a way to escape enemy siege and return to Britain; the events that take place there span a week. Then, on the coast of England, a man and his son try to reach the French coast to rescue soldiers; a plot that lasts a day. Finally, three pilots are tasked with protecting the English Channel from the sky, in an hour-long succession of events. By manipulating time to his will, Christopher Nolan creates one of the best war movies ever made, a feature that allows the audience to experience the agony of waiting for a death that seems certain, and the depth a few moments of adrenaline can give our lives. — Marco Vito Oddo
Watch on HBO