These are the best films on the streamer that will make you laugh out loud.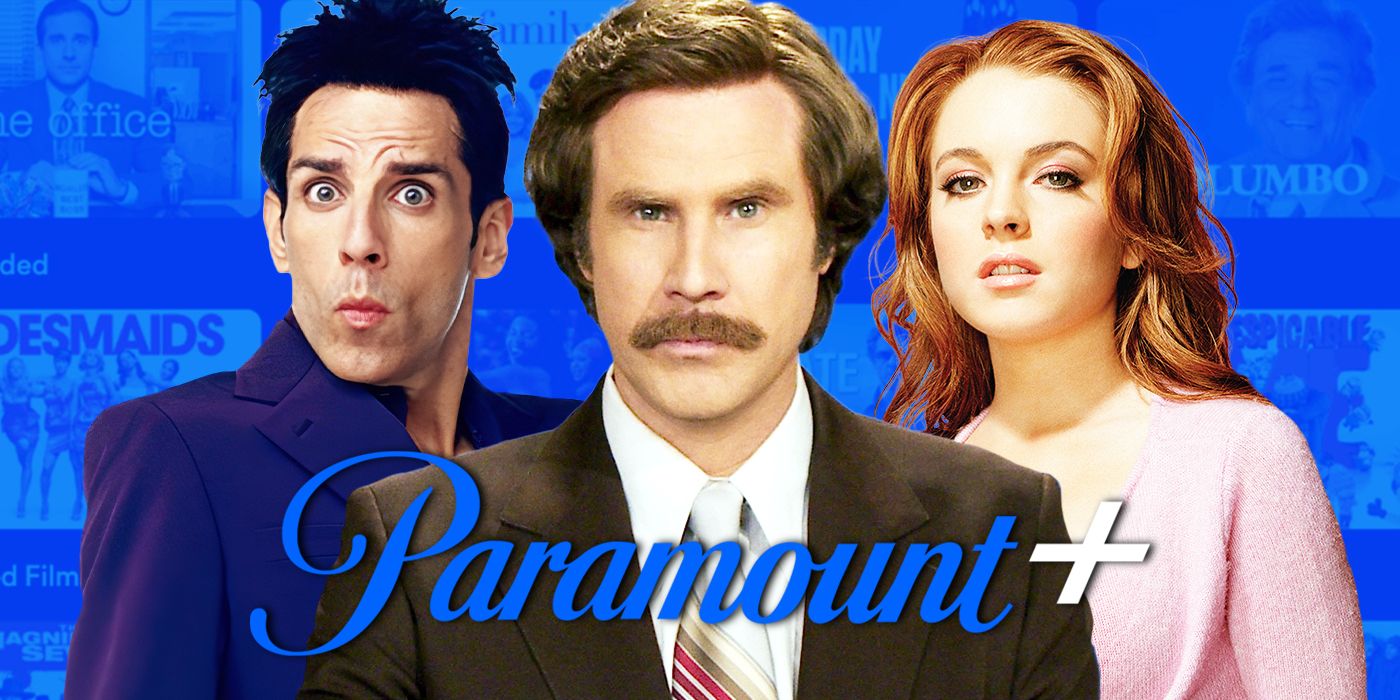 Comedy enthusiasts gather around for a streaming journey on Paramount+ filled with laughter. From timeless classics like Mean Girls and Anchorman to uproarious hits like Hot Rod and School of Rock, this curated collection promises rib-tickling adventures, heartwarming humor, and unforgettable moments that will leave viewers falling out of their seats from so much laughter.
This handpicked collection of comedies is brimming with hilarious moments and unforgettable lines. Whether it's tapping into nostalgic humor with Clerks and Good Burger or keeping it light with Zoolander and Sonic the Hedgehog, there's something for everyone.
Pain & Gain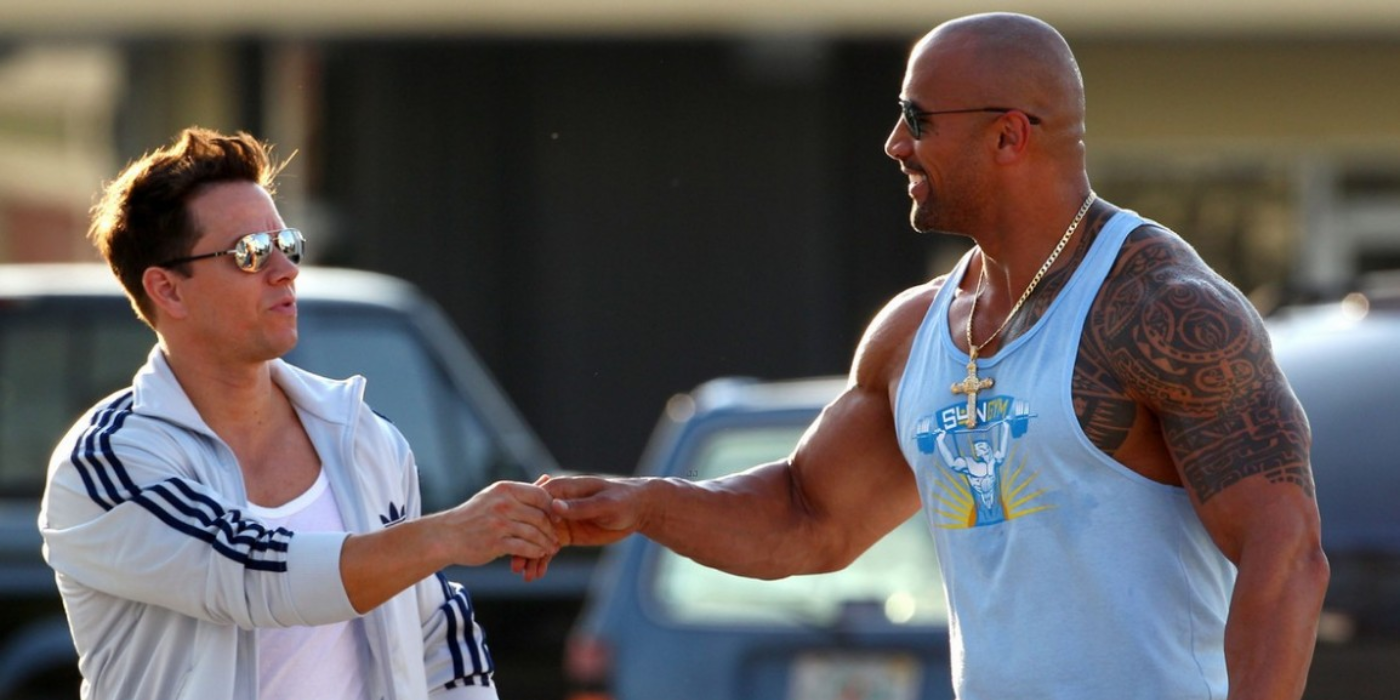 Cast: Mark Wahlberg, Dwayne Johnson, Anthony Mackie, Tony Shalhoub, and Ed Harris
Pain & Gain is set in 1990s Miami, where Daniel Lugo (Mark Wahlberg), Paul Doyle (Dwayne Johnson), and Adrian Doorbal (Anthony Mackie) crave the American dream. Convinced they deserve more than they have, they devise a plan to convince wealthy businessman Victor Kershaw (Tony Shalhoub) to invest his assets in their ventures. The outcome is outrageous but allegedly true and, albeit a bit dark at times, side-splittingly funny.
Watch on Paramount+
The Lost City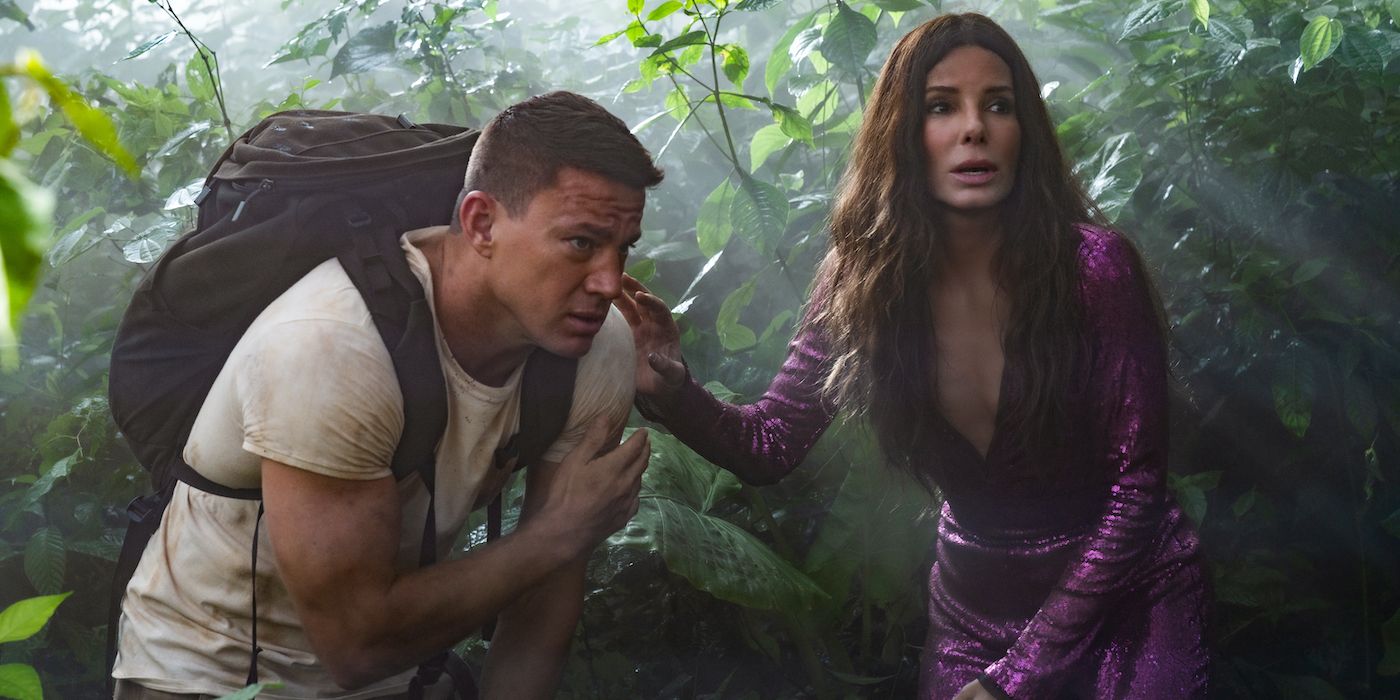 Director(s): Aaron Nee, Adam Nee
Cast: Sandra Bullock, Oscar Nuñez, Da'Vine Joy Randolph, Channing Tatum, Daniel Radcliffe, Patti Harrison
Lost City is the story of a reclusive writer Loretta Sage (Sandra Bullock), and her beautifully aloof cover model, Alan (Channing Tatum), who embark on a book tour. However, an eccentric billionaire, played by Daniel Radcliffe (Harry Potter), kidnaps Loretta, seeking the lost treasure from her latest tale. Determined to prove his heroism beyond fiction, Alan sets out on a mission to rescue her.
Watch on Paramount+
Anchorman: The Legend of Ron Burgundy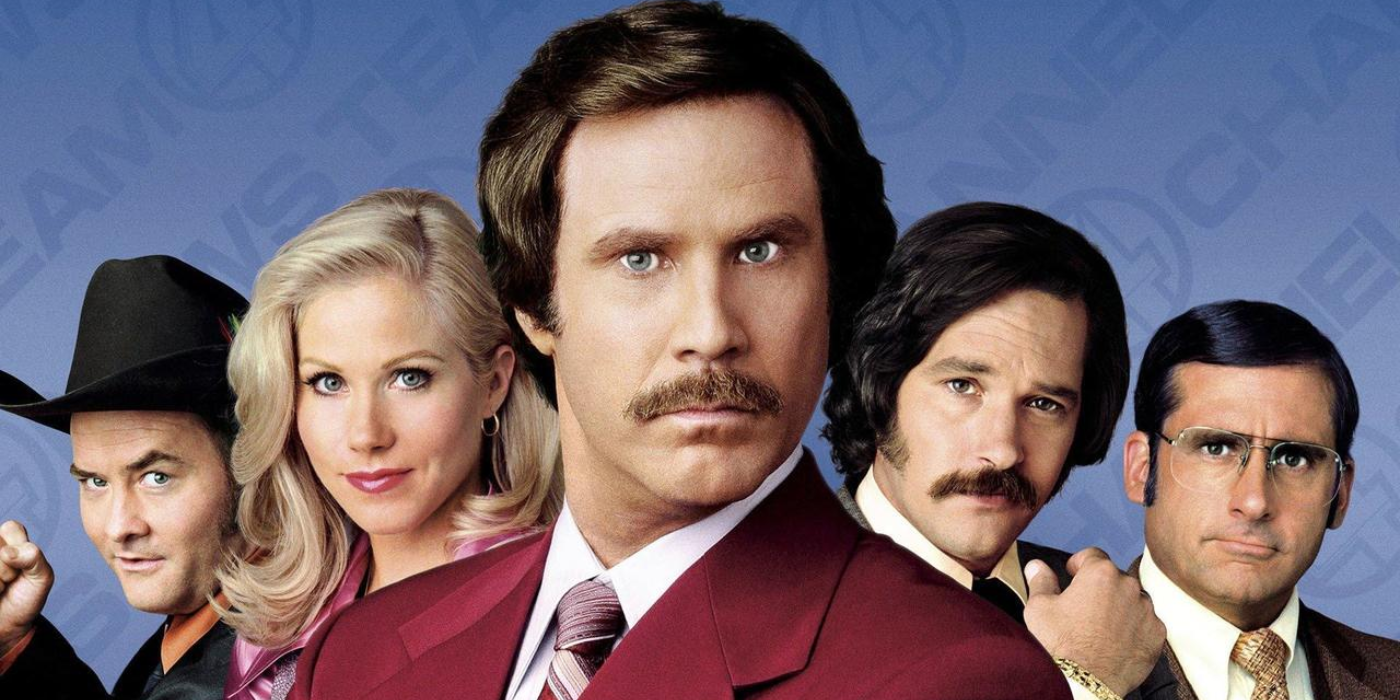 Cast: Will Ferrell, Christina Applegate, Paul Rudd, Steve Carell, and David Koechner
Anchorman: The Legend of Ron Burgundy is based on the peak era of 1970s broadcast news. Charismatic anchor Ron Burgundy (Will Ferrell) rules the team until aspiring reporter Veronica Corningstone (Christina Applegate) is invited to join. Ron is seemingly the founding member of an egotistical boys club who all find ways to sabotage their lives at every turn.
Watch on Paramount+
Clerks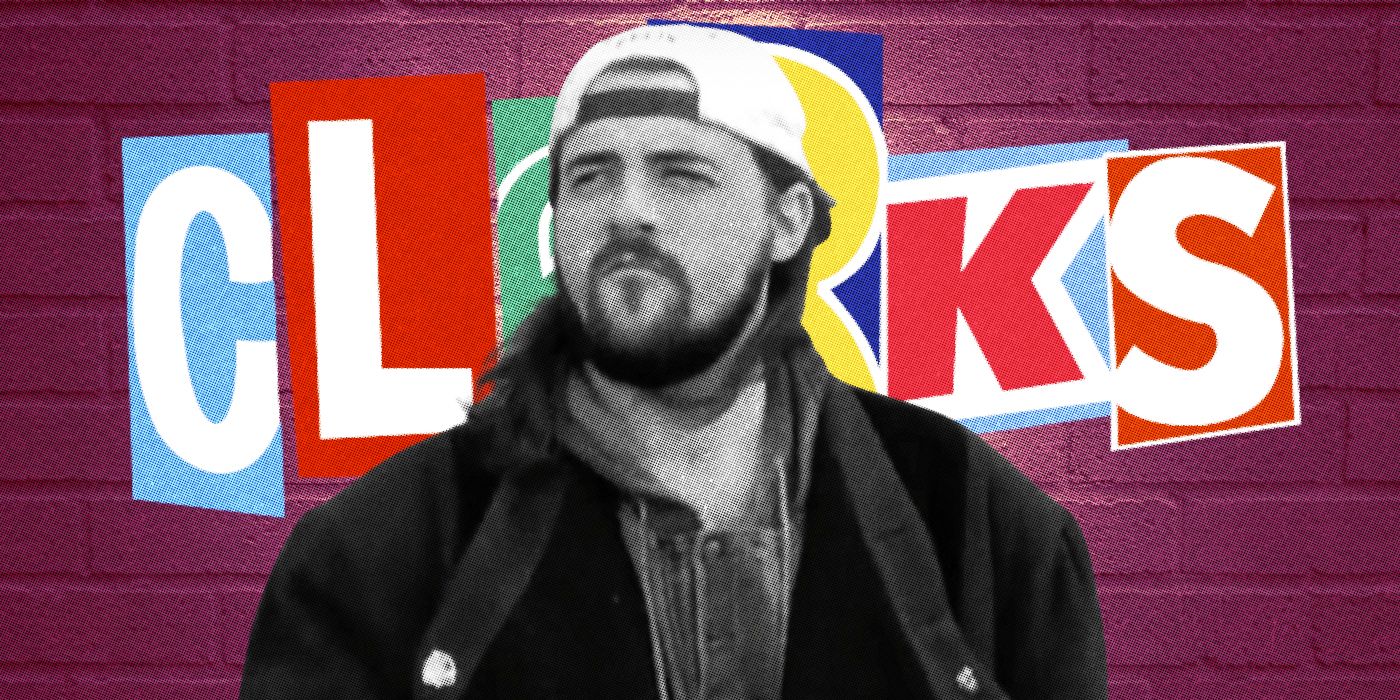 Cast: Brian O'Halloran, Jeff Anderson, Marilyn Ghigliotti, Lisa Spoonauer, and Jason Mewes
In the debut installment of the View Askewniverse series, Clerks, we follow Dante Hicks (Brian O'Halloran) and Randal Graves (Jeff Anderson), two neighboring store clerks enduring a peculiar day. Kevin Smith directed the movie in black and white due to budgeting issues and unlocked a whole world of at least nine other movies, including Chasing Amy and Jay and Silent Bob Strike Back, that interconnect in the most bizarrely funny ways.
Watch on Paramount+
Good Burger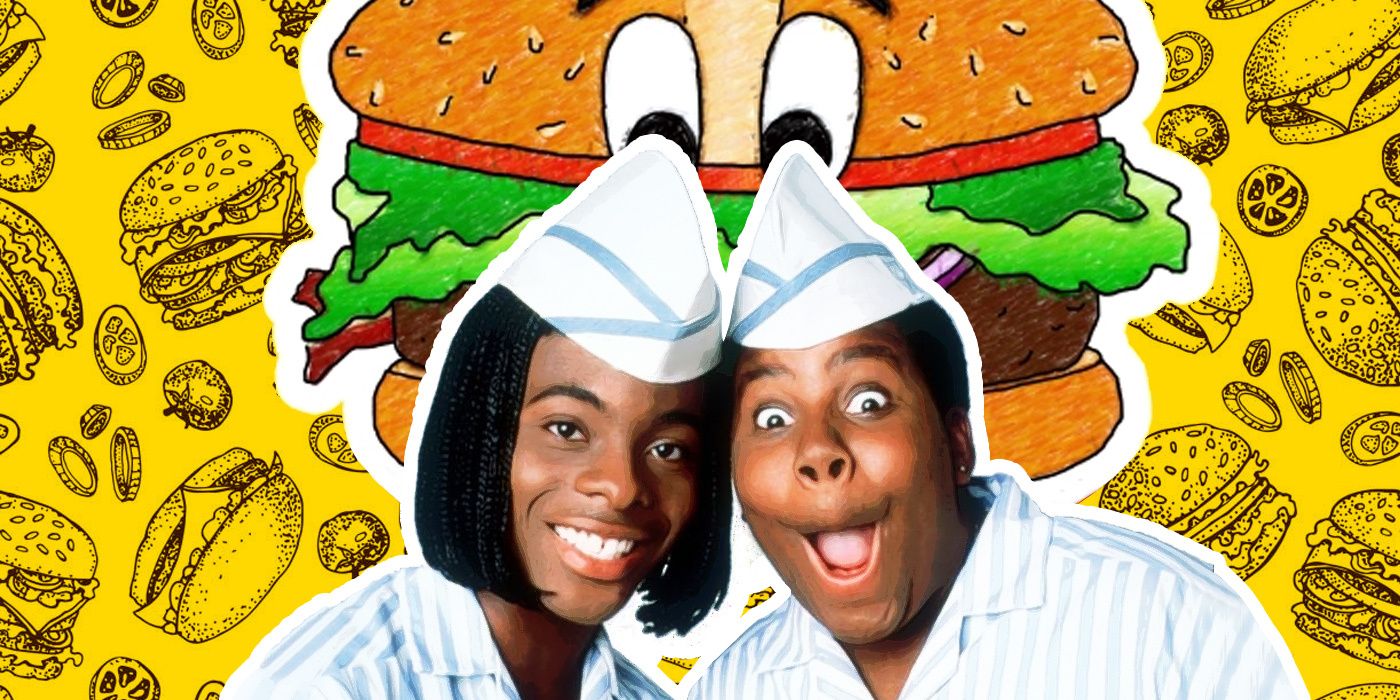 Cast: Kenan Thompson, Kel Mitchell, Sinbad, Abe Vigoda, and Shar Jackson
In the 90s kid comedy Good Burger, Dexter Reed (Kenan Thompson) finds himself in a car wreck, needing money to fix it before his mom returns. He takes a job at Good Burger, meeting the quirky cashier, Ed (Kel Mitchell). Trouble brews when a ruthless rival joint, Mondo Burger, threatens to crush Good Burger. Dexter and Ed team up, concocting a secret sauce to save their beloved eatery, leading to hilarious and heartwarming adventures.
Watch on Paramount+
Hot Rod
Cast: Andy Samberg, Jorma Taccone, Bill Hader, Danny McBride, Isla Fisher
In the action-comedy Hot Rod, Rod Kimble (Andy Samberg) dreams of becoming a stuntman in the footsteps of his late father. However, his stunts always end in hilarious failures. When Rod's stepfather Frank (Ian McShane) falls ill, Rod vows to raise money for a life-saving operation by performing an ultimate stunt jump. With the support of his quirky crew, Rod embarks on a wild journey of crazy stunts, friendship, and self-discovery.
Watch on Paramount+
Jackass: The Movie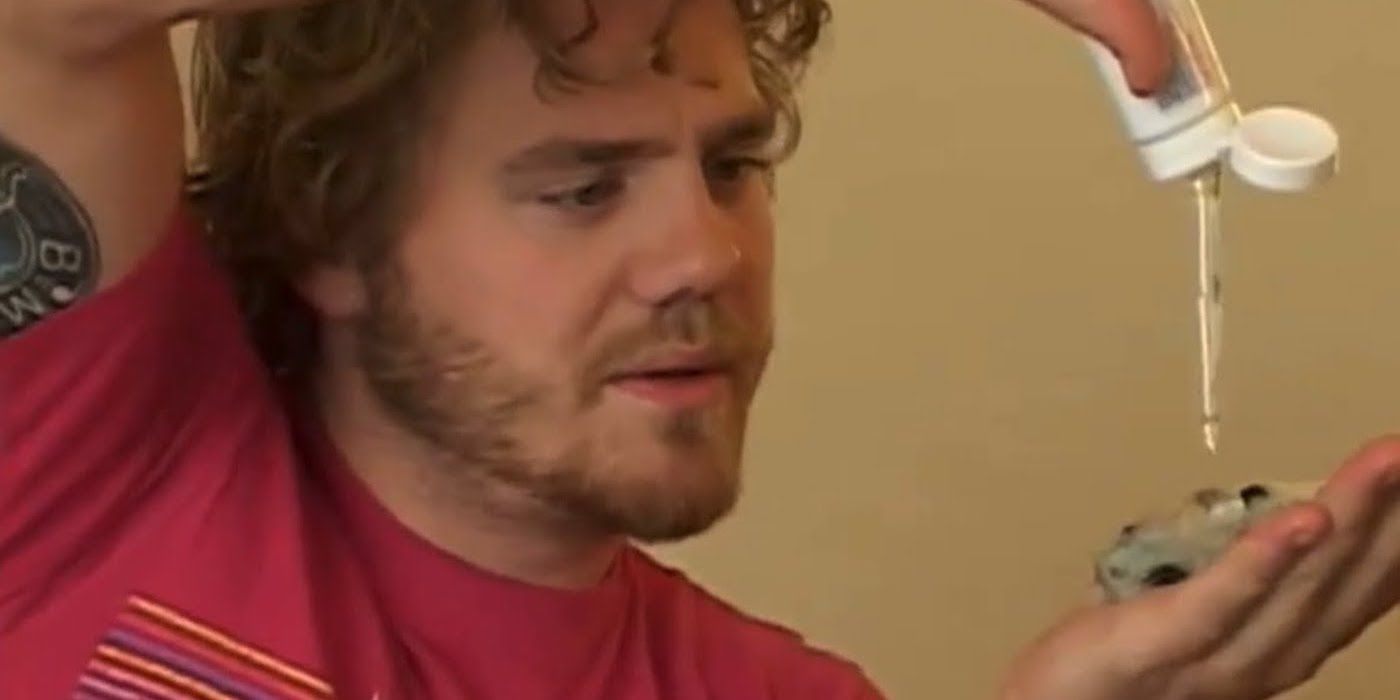 Cast: Johnny Knoxville, Bam Margera, Steve-O, Chris Pontius, Ryan Dunn
In the uproarious comedy Jackass: The Movie, Johnny Knoxville (Action Point) and his daring crew, including Bam Margera (Viva La Bam), Steve-O (Game Over, Man!), and Chris Pontius (Wildboyz), bring their outrageous stunts and pranks from TV to the big screen. Fueled by a blend of humor and audacity, the Jackass team fearlessly pushes the boundaries, engaging in jaw-dropping stunts and absurd public antics that leave audiences laughing and gasping in astonishment.
Watch on Paramount+
The Jerk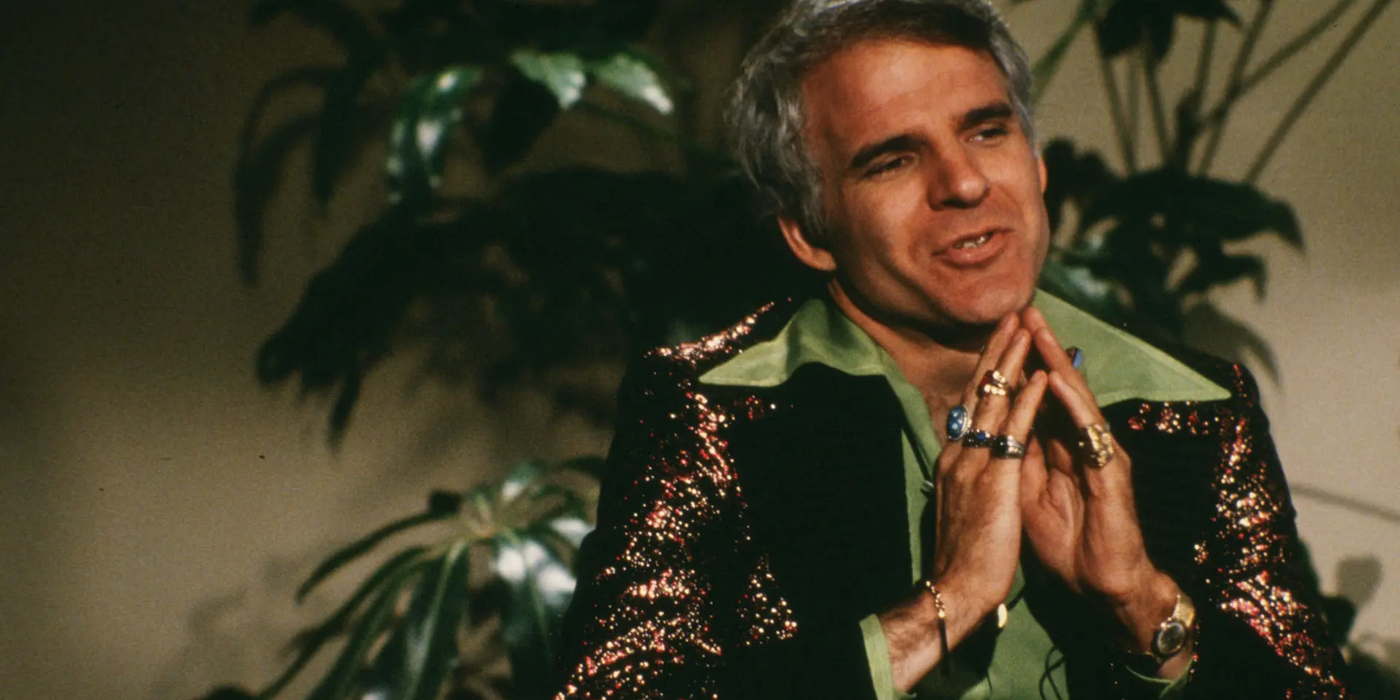 Cast: Steve Martin, Bernadette Peters, Catlin Adams, Mabel King, Richard Ward
In the timeless comedy The Jerk, Navin R. Johnson (Steve Martin) is a lovable but naive man raised in a poor African American family, unaware of his true origins. Learning he's actually white, Navin sets off on a comic journey to find his place in the world. With a series of uproarious misadventures and quirky encounters, he discovers love, fortune, and the true essence of life.
Watch on Paramount+
Superstar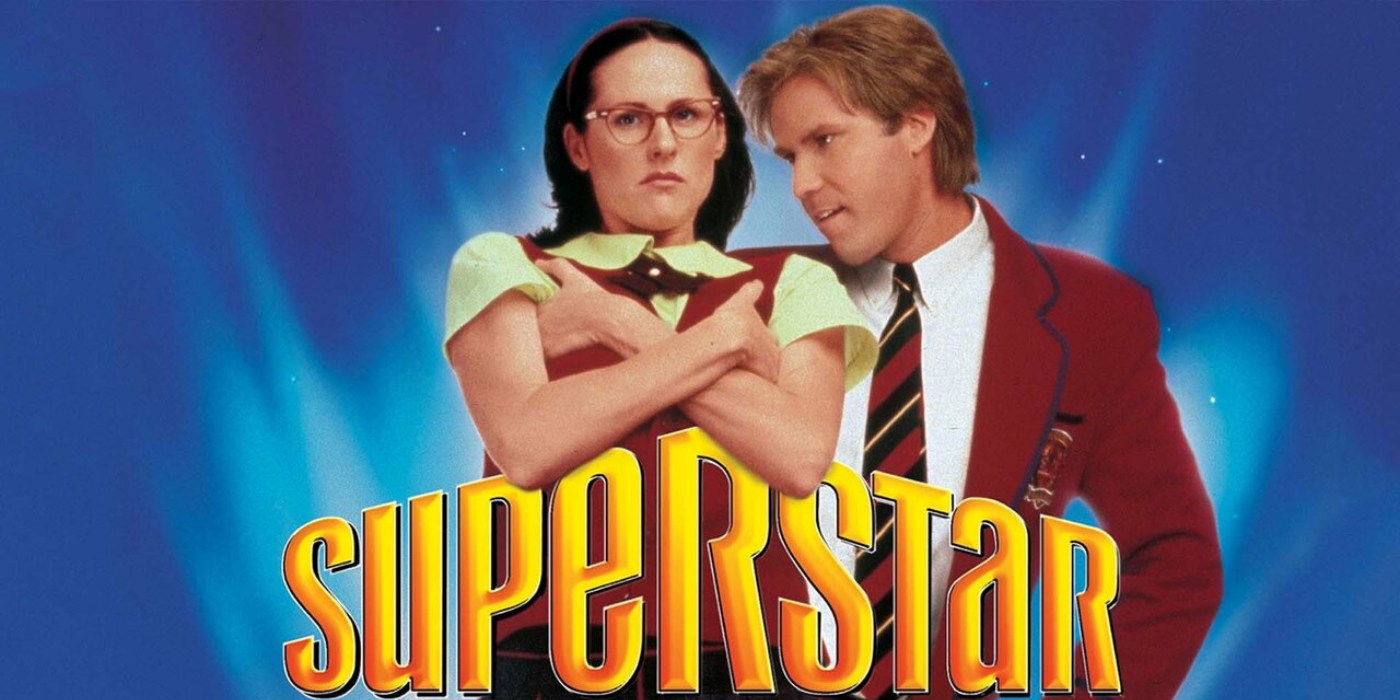 Director: Bruce McCulloch
Cast: Molly Shannon, Will Ferrell, Elaine Hendrix, Harland Williams, Mark McKinney
In the wacky comedy Superstar, Mary Katherine Gallagher (Molly Shannon) is a quirky Catholic schoolgirl who wants nothing less than to become a superstar. Amidst her awkwardness, she's determined to prove herself. Mary enters a talent show, navigating high school politics and love while pursuing her dreams. With her strangely unique identity, she brings cringe-y laughter to her entertaining journey toward stardom.
Watch on Paramount+
Zoolander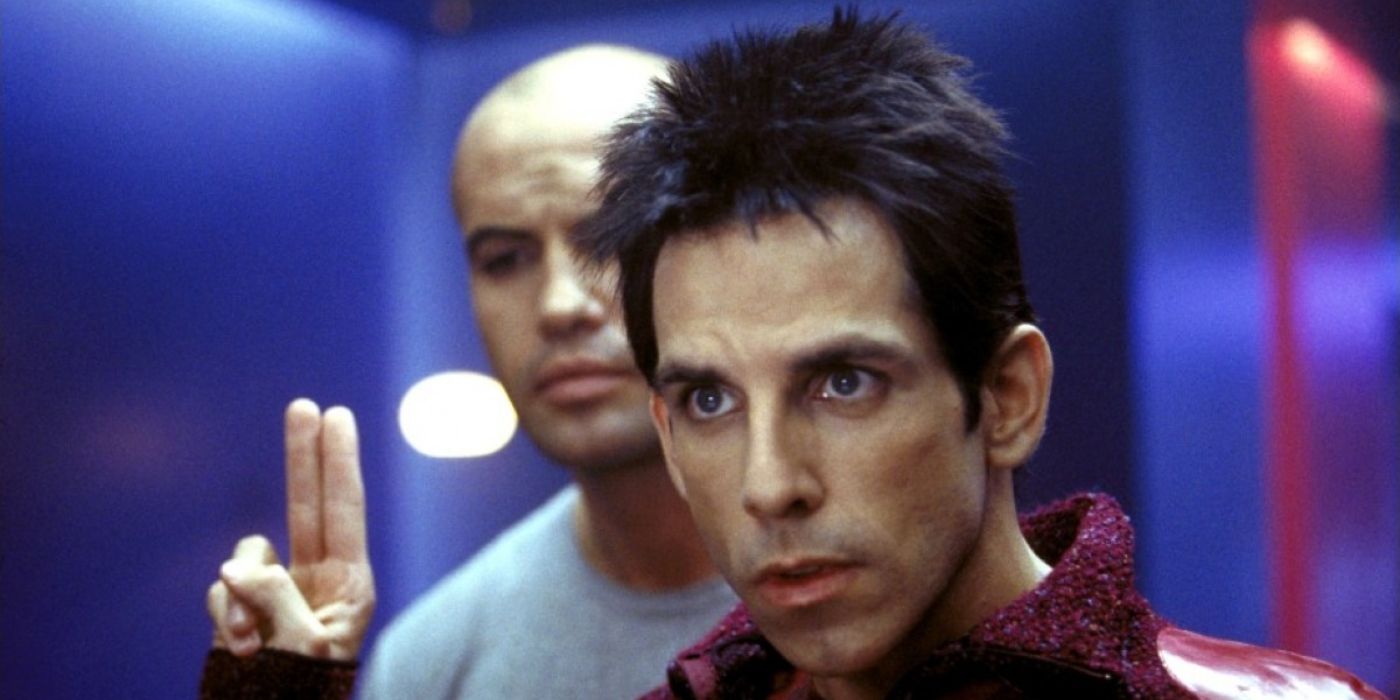 Cast: Ben Stiller, Owen Wilson, Christine Taylor, Will Ferrell, Milla Jovovich
Zoolander, starring Ben Stiller (The Secret Life of Walter Mitty) as Derek Zoolander, a hilariously clueless male model who becomes unwittingly involved in a ridiculous conspiracy. Fashion mogul Mugatu (Will Ferrell) manipulates Derek to plot a bizarre assassination against the Prime Minister of Malaysia. Joined by fellow model Hansel (Owen Wilson), Derek plans to expose the truth and reclaim his identity.
Watch on Paramount+
Sonic the Hedgehog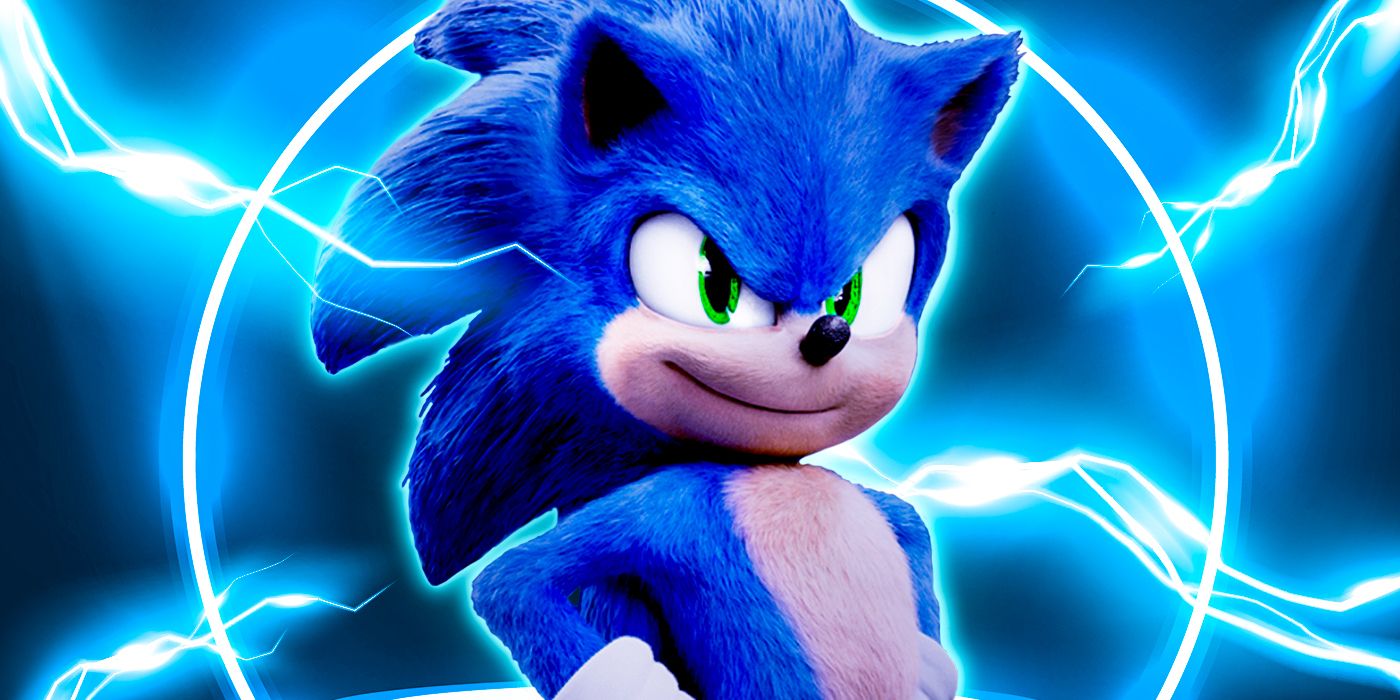 Cast: Ben Schwartz, James Marsden, Jim Carrey, Tika Sumpter, Natasha Rothwell
In Sonic the Hedgehog, the lightning-fast, blue hedgehog Sonic, voiced by Ben Schwartz (Renfield), finds himself on Earth after escaping his homeworld. An accidental power surge attracts the attention of the villainous Dr. Robotnik (Jim Carrey). Sonic teams up with small-town sheriff Tom Wachowski (James Marsden) to outwit Dr. Robotnik and retrieve his lost rings while preventing the mad scientist's evil schemes from endangering the world.
Watch on Paramount+
Mean Girls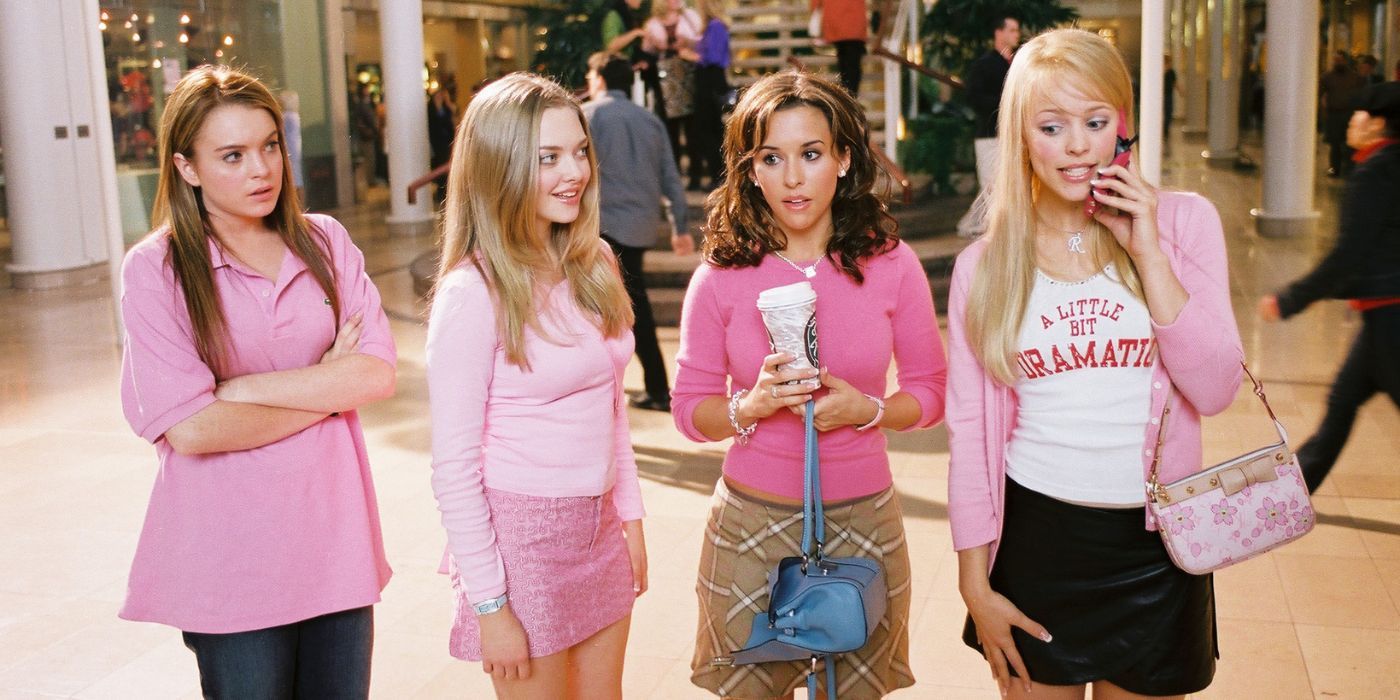 Cast: Lindsay Lohan, Rachel McAdams, Tina Fey, Lacey Chabert, and Amanda Seyfried
While most people hardly need an introduction to Tina Fey's Mean Girls, it's always fun to recap it. For the few who have yet to watch this nostalgic, feel-good, and perhaps a slight coming-of-age comedy, it revolves around Cady Heron, a teenager raised in Africa by her scientist parents. Cady faces the typical – but new to her – teenage challenges when her family relocates to Illinois. Enrolling in public school, she quickly learns the harsh reality of popularity, brisk romances, and cliques. Attracted to the cool and elite "Plastics" crew, Cady must eventually choose between a facade and real friends.
Watch on Paramount+
Clueless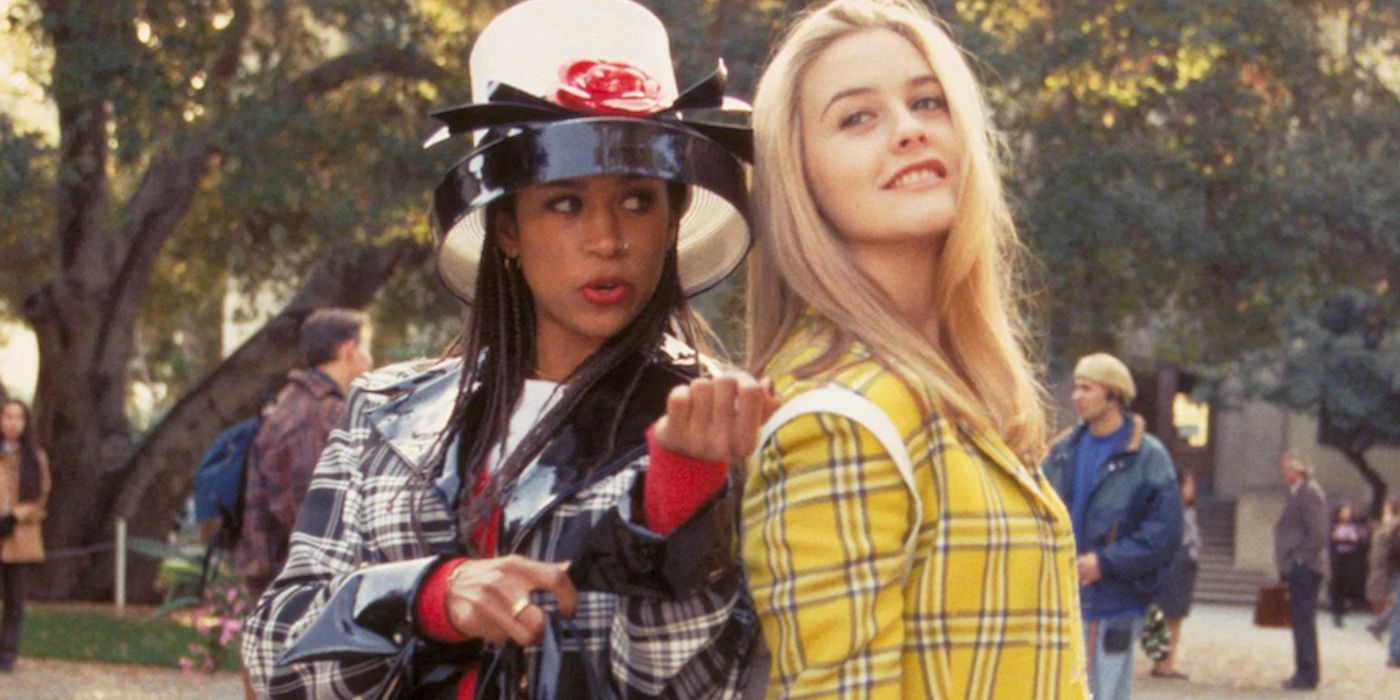 Cast: Alicia Silverstone, Stacey Dash, Brittany Murphy, Paul Rudd, Donald Faison
Another film that hits all the right memories and soft spots is Clueless, starring the infamous Alicia Silverstone. The movie follows Cher, a seemingly shallow, wealthy, and famous student at her Beverly Hills high school. This Valley girl considers herself a real-life cupid and an expert on all things love and relationships. To befriend the new student, things backfire on her, and she gets a taste of what it's like to be unpopular. The film takes twists and turns surrounding teenage exploration, love, friendship, and other valuable life lessons.
Watch on Paramount+
School of Rock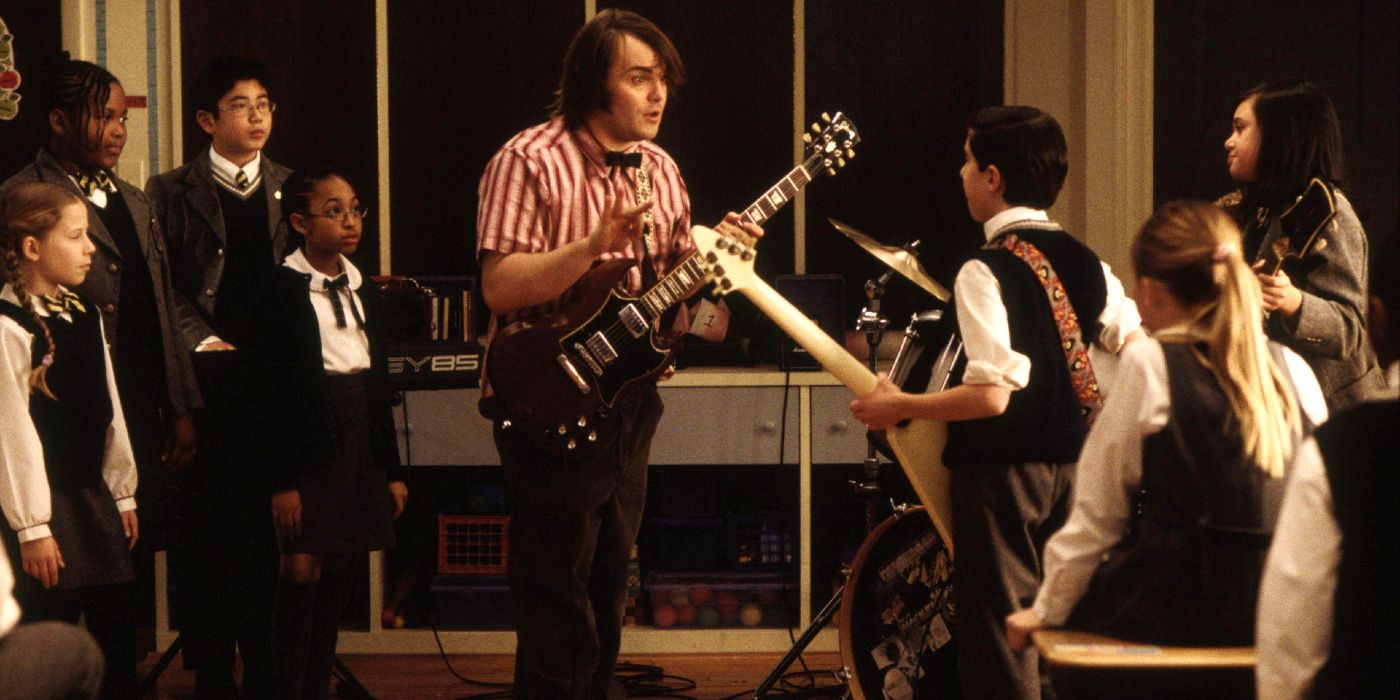 Director: Richard Linklater
Cast: Jack Black, Joan Cusack, Mike White, Sarah Silverman, Miranda Cosgrove
Director Richard Linklater takes people of all ages on a magical, funny, and witty musical journey in the School of Rock. Determined and passionate guitarist Dewey Finn (Jack Black) is a failing musician who refuses to give up on his dreams – and on finding a job to pay rent. In a series of unfortunate events, Dewey is kicked out of his band and is threatened to get evicted soon after. In efforts to salvage his life, he takes to substitute teaching most unconventionally.
Watch on Paramount+
Nacho Libre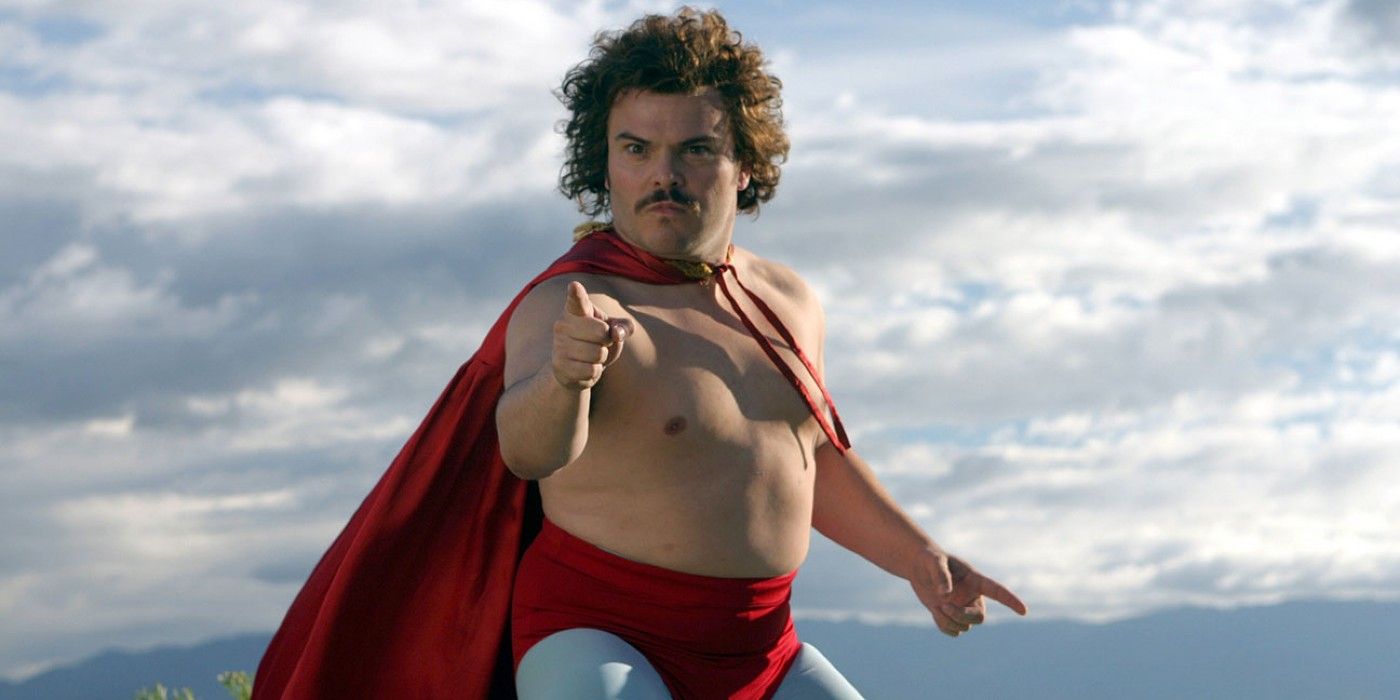 Cast: Jack Black, Ana de la Reguera, Héctor Jiménez, Darius Rose, Moises Arias
Nacho Libre is another must-watch Jack Black classic. In this heartfelt comedy, Jack Black takes on the role of Ignacio, a cook at a Mexican monastery and orphanage with low inhibitions. He seems to care only about wrestling and the orphans who depend on the church. Eventually, Ignacio goes on a secret journey – the church forbids this – to become a real Lucha Libre wrestler. As he follows his passion, he discovers new friendships, romances, and a newfound purpose in life.
Watch on Paramount+
A Night at the Roxbury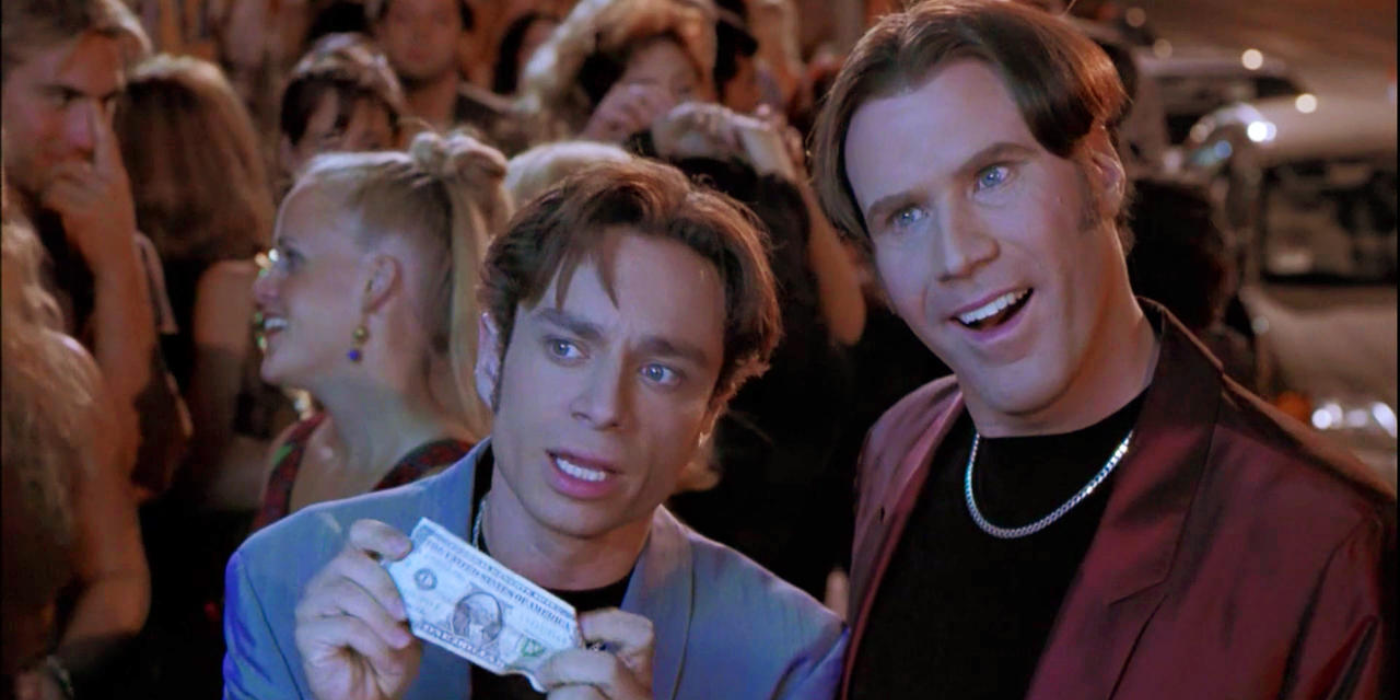 Director: John Fortenberry
Cast: Will Ferrell, Chris Kattan, Raquel Gardner, Viveca Paulin, Paulette Braxton
In the hilarious 1990s comedy A Night at the Roxbury, Doug (Chris Kattan) and Steve Butabi (Will Ferrell) find themselves well into adulthood, still living at home and working in their dad's flower shop (Dan Hedaya). Most of their nights consist of them trying to pick women up at clubs, with little to no success. Then on one fateful night, things seem to line up for them as they gain entry to one of the most exclusive clubs. However, that entry is just the beginning of a wild and humorous adventure.
Watch on Paramount+
The Heartbreak Kid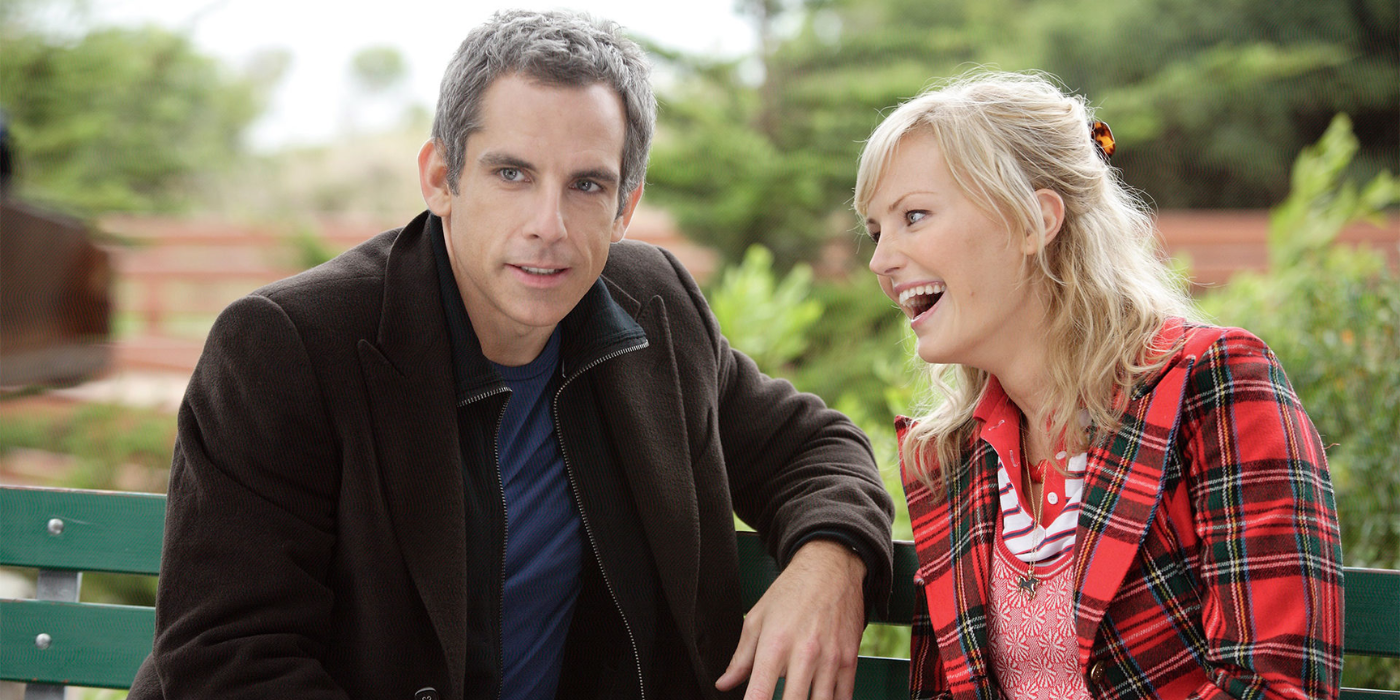 Director(s): Peter Farrelly, Bobby Farrelly
Cast: Ben Stiller, Michelle Monaghan, Malin Akerman, Jerry Stiller, and Rob Corddry
The Heartbreak Kid is a remake of the 1972 movie of the same name. It follows Eddie (Ben Stiller), who finds himself in a tricky situation post a brief romance with Lila (Malin Akerman). Eddie is portrayed as someone who is easily talked into things, and in this case, it's marriage. He proposes to Lila before really getting to know how difficult she can be. On their honeymoon, he crosses paths with another woman named Miranda (Michelle Monaghan), who he's then convinced is his real soulmate. This is a real rollercoaster of love, lust, and madness – to say the least. Still, some valuable life lessons still come out of this quirky comedy.
Watch on Paramount+