Amidst the vast sea of streamable content, the sheer volume of releases can overwhelm a person. A team of seasoned cinematic experts carefully selected the seven best new movies to watch on Max for the ultimate viewing experience.
This list contains a bit of everything, like classic nightmarish horrors, telekinetic powers, 1960s New York City gang fights, gun wars, mind games, and one wildly oversized, bloodthirsty shark. There's even an eye-opening documentary on civil rights activism if that's of interest. Essentially, there's abundant thrilling content to watch and enjoy from the comfort of your own home. So, say goodbye to endless hours of browsing and dive right into any of these cinematic masterpieces.
The Meg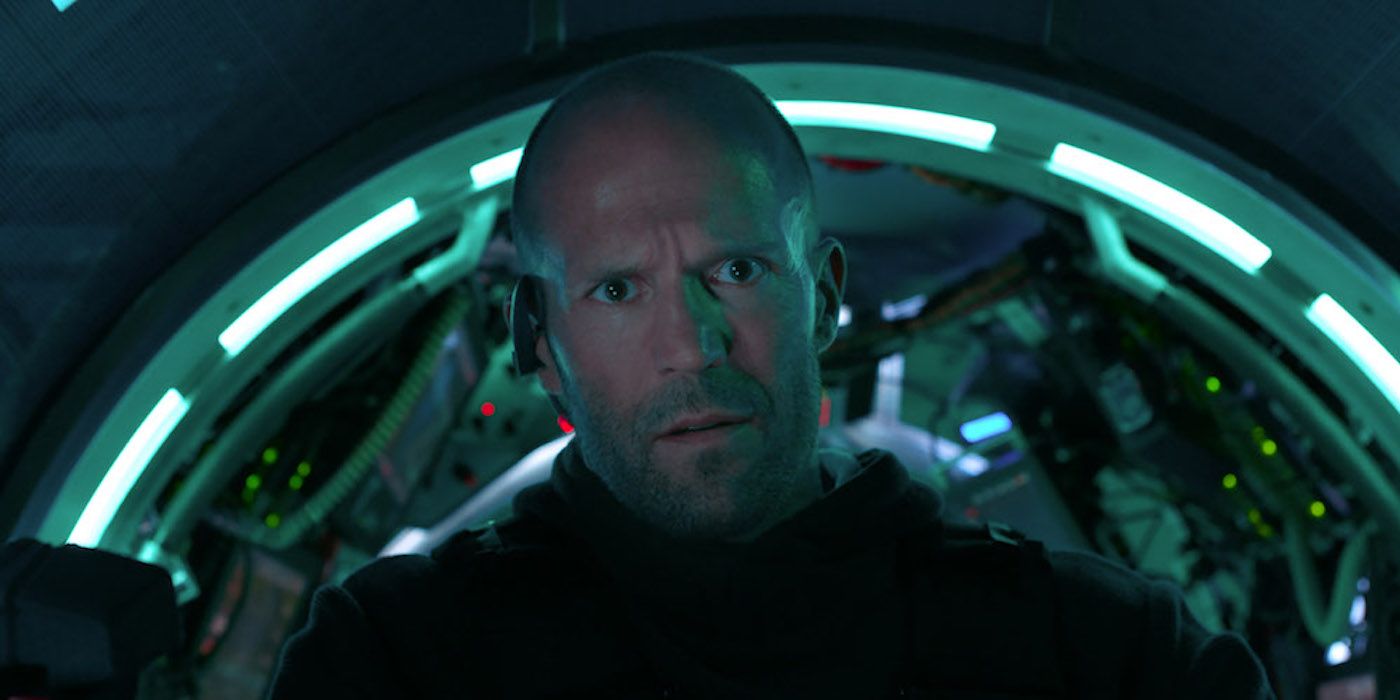 Director: Jon Turteltaub
Cast: Jason Statham, Li Bingbing, Rainn Wilson, Ruby Rose, Winston Chao
Expert deep-sea rescuer Jonas Taylor (Jason Statham) confronts his deepest fears when the colossal prehistoric shark, megalodon, resurfaces in The Meg. Tasked with saving a stranded submersible team, Taylor embarks on a treacherous mission alongside marine biologist Suyin Zhang (Li Bingbing) as they grapple with this unimaginable predator, the team battles against time and the perilous ocean depths to avert a maritime catastrophe.
The Meg offers an exhilarating journey, testing human bravery against ancient terror while heightening anticipation for its sequel, Meg 2: The Trench. This release offers fans a thrilling reminder and rekindles excitement for the grand return of the giant shark on the silver screen.
Related: The Best Movies on HBO Max Right Now
A Nightmare on Elm Street (1984)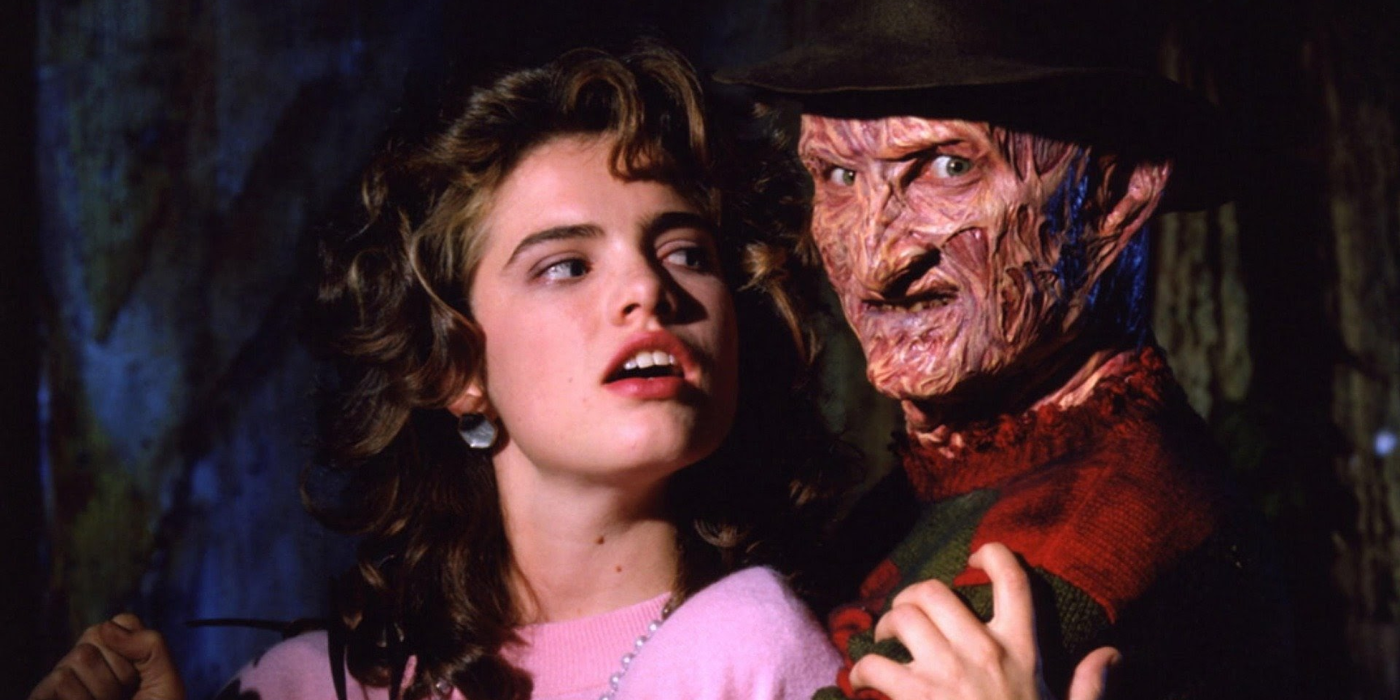 Director: Wes Craven
Cast: Heather Langenkamp, Johnny Depp, Robert Englund, John Saxon, Ronee Blakley
In the horror classic A Nightmare on Elm Street, high school student Nancy Thompson (Heather Langenkamp) and her friends become the prey of the vengeful Freddy Krueger (Robert Englund). Haunting their dreams, Krueger's sadistic reign transforms sleep into a realm of terror. Nancy delves deep into the enigmatic history of this disfigured murderer, uncovering a sinister secret binding him to their town. As her friends succumb, Nancy realizes her sole chance of survival lies in confronting Krueger within the realms of both dreams and reality.
Langenkamp's portrayal of a tenacious heroine and Englund's unforgettable depiction of the terrifying Freddy establish this film as a horror cornerstone, forever etching Krueger's clawed menace into audiences' nightmares. Max now features A Nightmare on Elm Street 2 through 5, alongside the 2010 remake, ensuring a comprehensive nightmare-inducing experience.
Related: The Best Classic Movies on HBO Max
American Gangster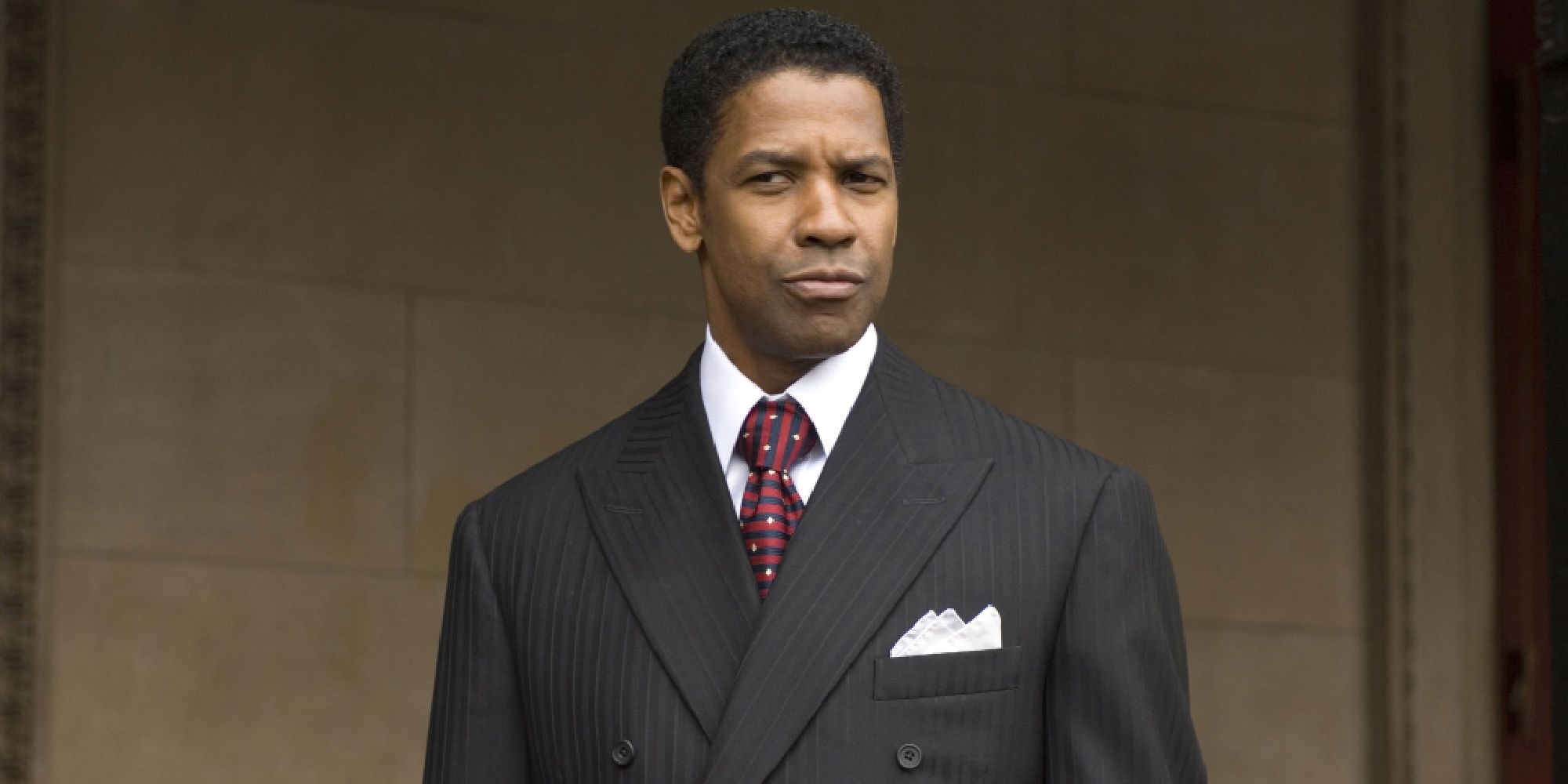 Director: Ridley Scott
Cast: Denzel Washington, Russell Crowe, Chiwetel Ejiofor, Josh Brolin, Lymari Nadal
In the gripping crime drama American Gangster, Frank Lucas, played by Denzel Washington (Training Day), rises from the streets of Harlem to become a powerful drug lord, orchestrating a heroin empire that challenges even the law. Richie Roberts, played by Russell Crowe (Gladiator), an honest and determined detective, takes on the dangerous task of dismantling Lucas' criminal network. As their paths collide, a high-stakes game of cat and mouse unfolds, with Roberts relentlessly pursuing justice while Lucas seeks to maintain his stranglehold on the drug trade.
Washington's commanding portrayal of the charismatic yet ruthless Lucas and Crowe's tenacious embodiment of Roberts drive this intense narrative. Based on a true story, American Gangster exposes the murky world of crime and law enforcement, showcasing the relentless battle between ambition and justice.
Fargo (1996)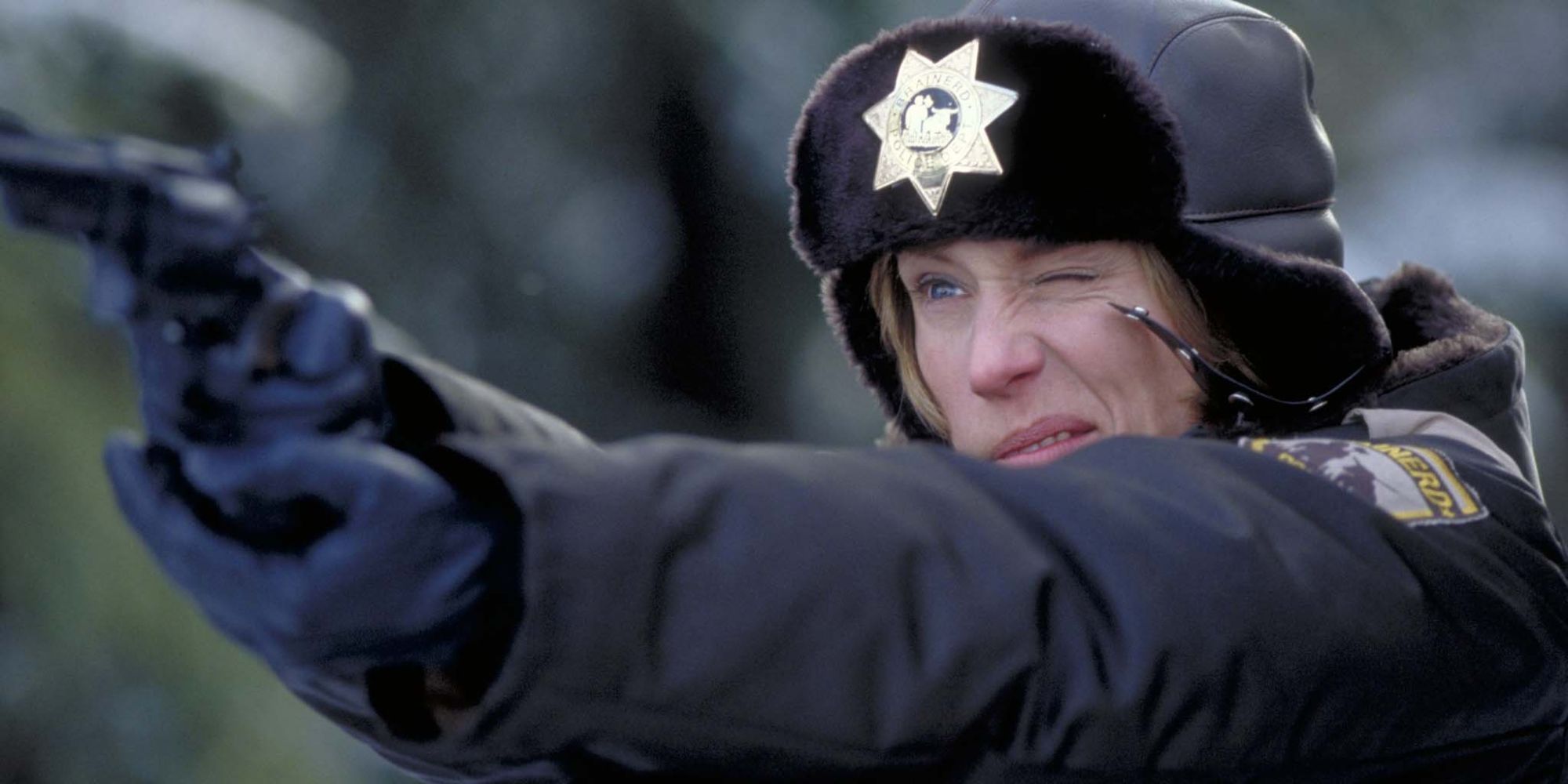 Director: Joel Coen
Cast: Frances McDormand, William H. Macy, Steve Buscemi, Peter Stormare, Harve Presnell
In the Coen Brothers (No Country For Old Men) classic hit crime thriller, Fargo, Jerry Lundegaard (William H. Macy) hatches a desperate scheme to extort money from his wealthy father-in-law. Hiring two bumbling criminals, Carl Showalter (Steve Buscemi) and Gaear Grimsrud (Peter Stormare), Jerry's plan spirals into a blood-soaked tale of chaos and unintended consequences. Marge Gunderson (Frances McDormand), a persistent and pregnant police chief, is drawn into the web of deceit as she investigates the trail of mayhem.
As the snow-covered landscapes of Minnesota provide an icy backdrop to the unfolding drama, the film masterfully balances humor and suspense. Macy's portrayal of the conniving Jerry and McDormand's endearing embodiment of Marge creates a mesmerizing juxtaposition of crime and quirkiness, etching Fargo as an indelible classic that leaves viewers captivated by its darkly twisted charm.
Ocean's Eight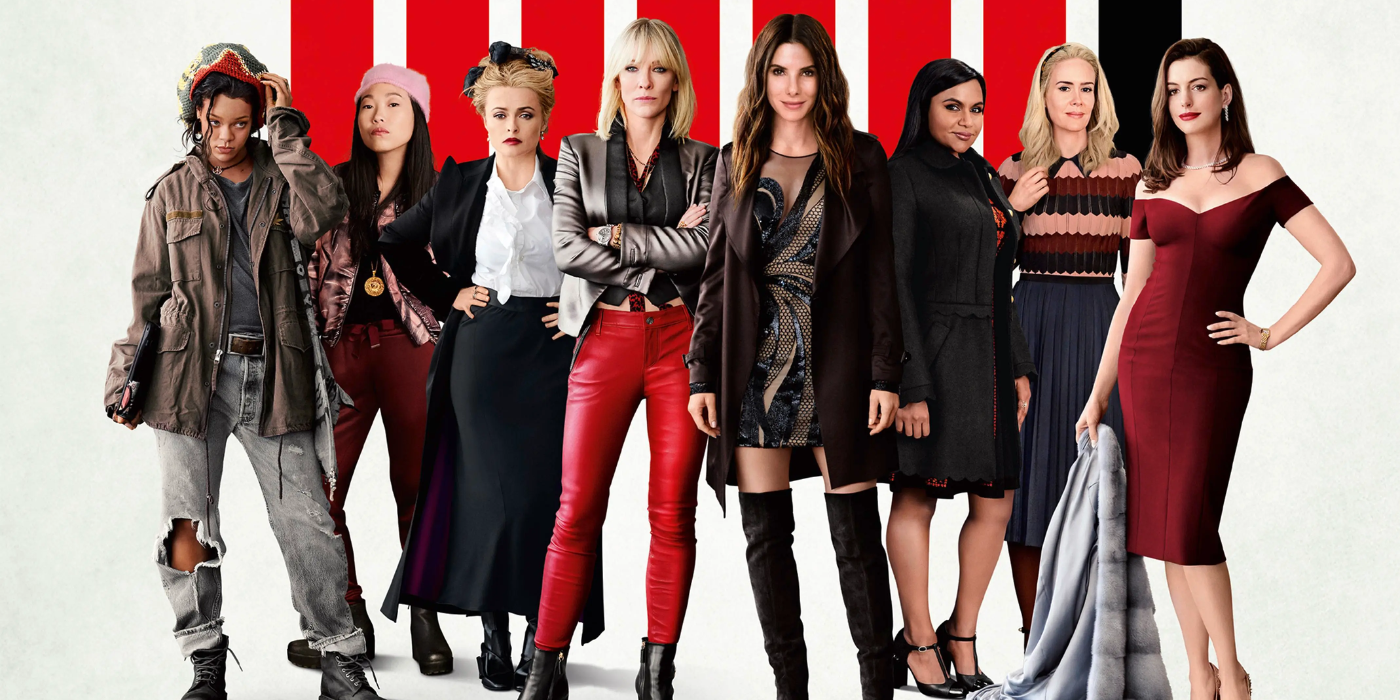 Director: Gary Ross
Cast: Sandra Bullock, Cate Blanchett, Anne Hathaway, Helena Bonham Carter, Mindy Kaling, Rihanna, Sarah Paulson
In the chic and cunning caper Ocean's Eight, Debbie Ocean, played by Sandra Bullock (Bird Box), sibling to the infamous Danny Ocean, masterminds a heist coinciding with New York City's prestigious Met Gala. Guided by her partner-in-crime Lou (Cate Blanchett), Debbie assembles a diverse, all-female crew, including Amita (Mindy Kaling), Constance (Awkwafina), Nine Ball (Rihanna), Tammy (Sarah Paulson), and Rose (Helena Bonham Carter). Their audacious goal? To snatch a priceless diamond necklace from the neck of a renowned actress, embodied by Anne Hathaway.
Amid all the high-stakes elegance, calculated strategies, and unforeseen turns, the women navigate a web of glamour while showcasing impeccable flair. Bullock's portrayal of the Debbie and the ensemble's chemistry render Ocean's Eight a refreshing and empowering escapade that defies convention.
I Am Not Your Negro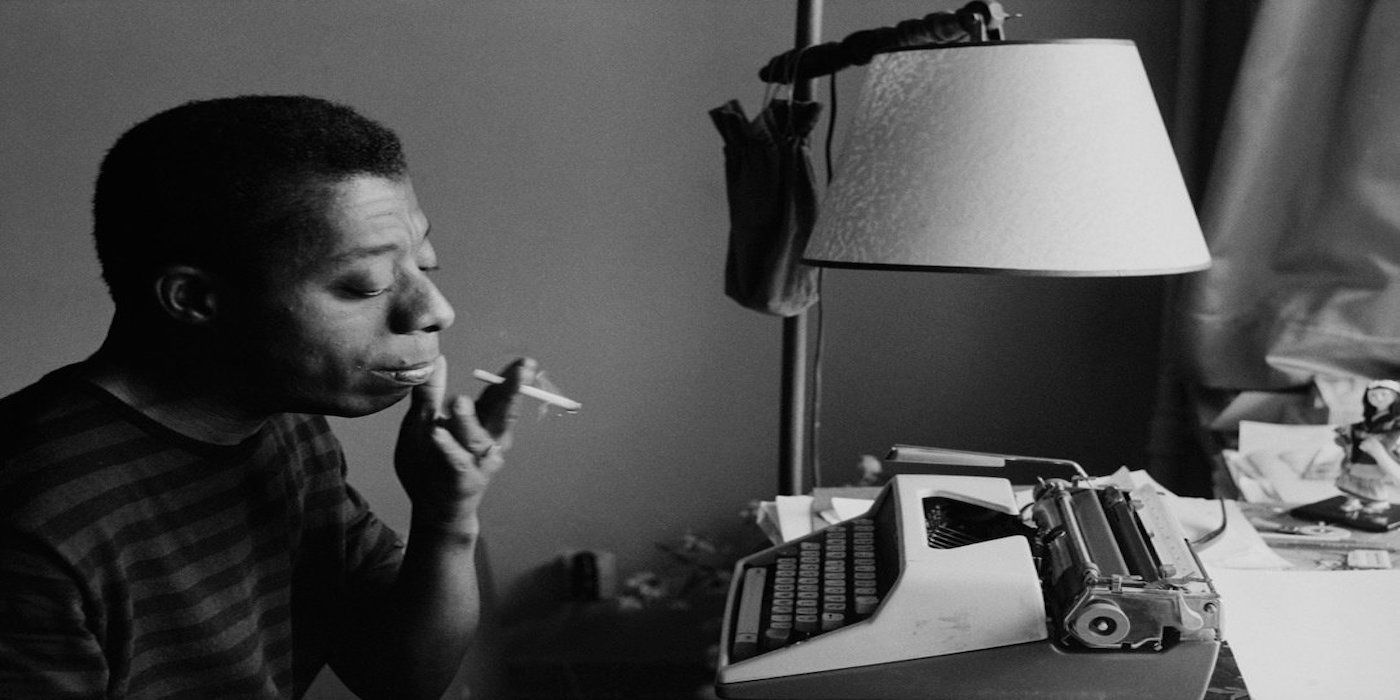 Director: Raoul Peck
Cast: Samuel L. Jackson, James Baldwin
In the documentary, I Am Not Your Negro, directed by Raoul Peck, James Baldwin's unfinished manuscript comes to life through the passionate narration of Samuel L. Jackson. The film highlights Baldwin's penetrating insights on race, drawing from his personal experiences and observations of civil rights leaders Medgar Evers, Malcolm X, and Martin Luther King Jr. Baldwin's powerful words, delivered with Jackson's gravitas, serve as a poignant lens through which America's complex history of racial inequality is examined.
This thought-provoking exploration navigates Baldwin's unflinching critique of society, revealing the persistent challenges faced by Black Americans. Through Baldwin's indomitable spirit, I Am Not Your Negro captures a portrait of activism and a searing examination of racial struggle.
Avatar
Director: James Cameron
Cast: Sam Worthington, Zoe Saldana, Sigourney Weaver, Stephen Lang, Michelle Rodriguez
James Cameron's Avatar is the biggest film in Movie history. On the lush alien world of Pandora live the Na'vi, beings who appear primitive but are highly evolved. Humans attempt to travel to the Na'vi's home, Pandora, through these human/Na'vi hybrids, called Avatars. Jake Sully (Sam Worthington), a paralyzed former Marine, becomes mobile again through one such Avatar and falls in love with a Na'vi woman (Zoe Saldana). As their bond grows, he is drawn into a battle for the survival of her world. Avatar became a cultural phenomenon, and its sequel (which is also on Max) continues to suck people into the magical land of Pandora. The film will be available on Max August 17.