Our handy, extensive guide is updated weekly with all-new picks.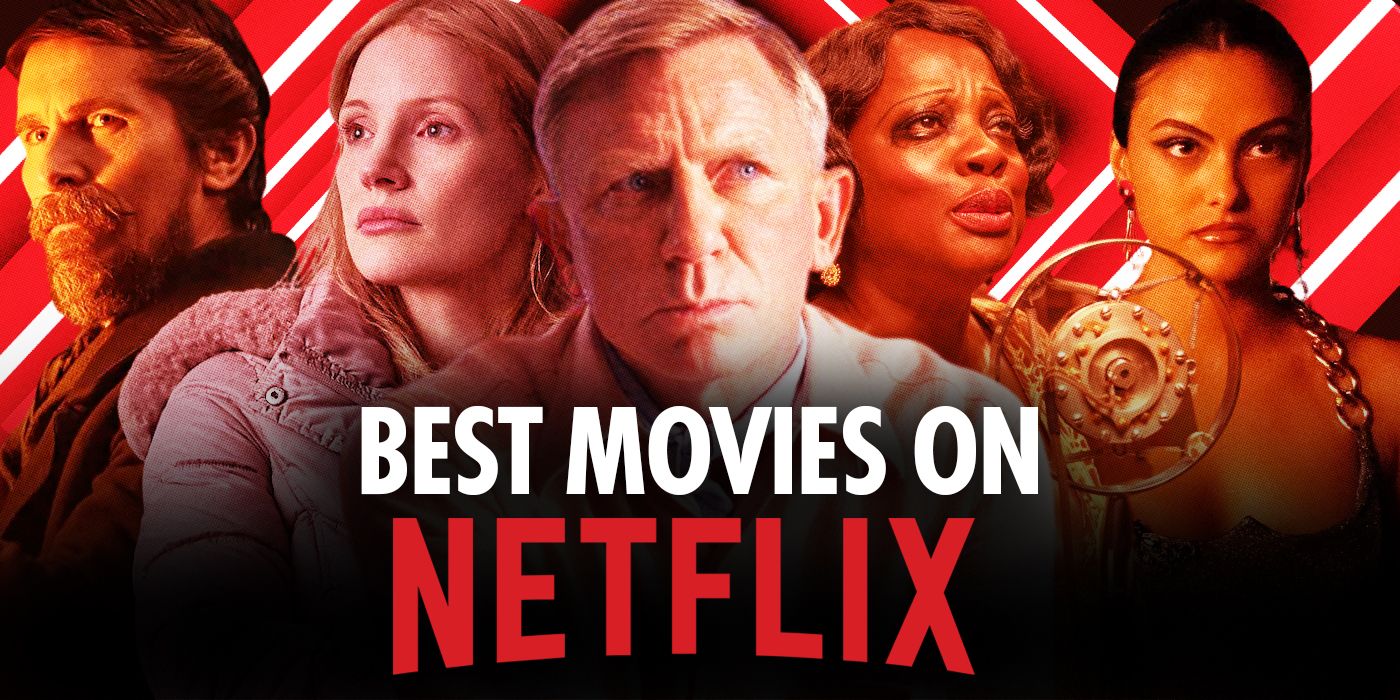 From hidden gems to films everyone's buzzing about, there are seemingly limitless good movies on Netflix. It can be difficult to choose, but this article will help you find just what you're looking for: whether it be a comedy that'll have you laughing so hard you cry or a heartbreaking drama that'll have the tears flowing for a different reason. We've compiled the best movies to watch on Netflix right now to help you with the process. Better yet? We update this list every week to keep the suggestions fresh.
And for even more recommendations, check out our list of the best shows on Netflix, best comedies on Netflix, and best dramas on Netflix.
Editor's note: This post was last updated on July 14th to include WHAM!
RELATED: The 7 Best New Movies on Netflix in December 2022
The Strays (2023)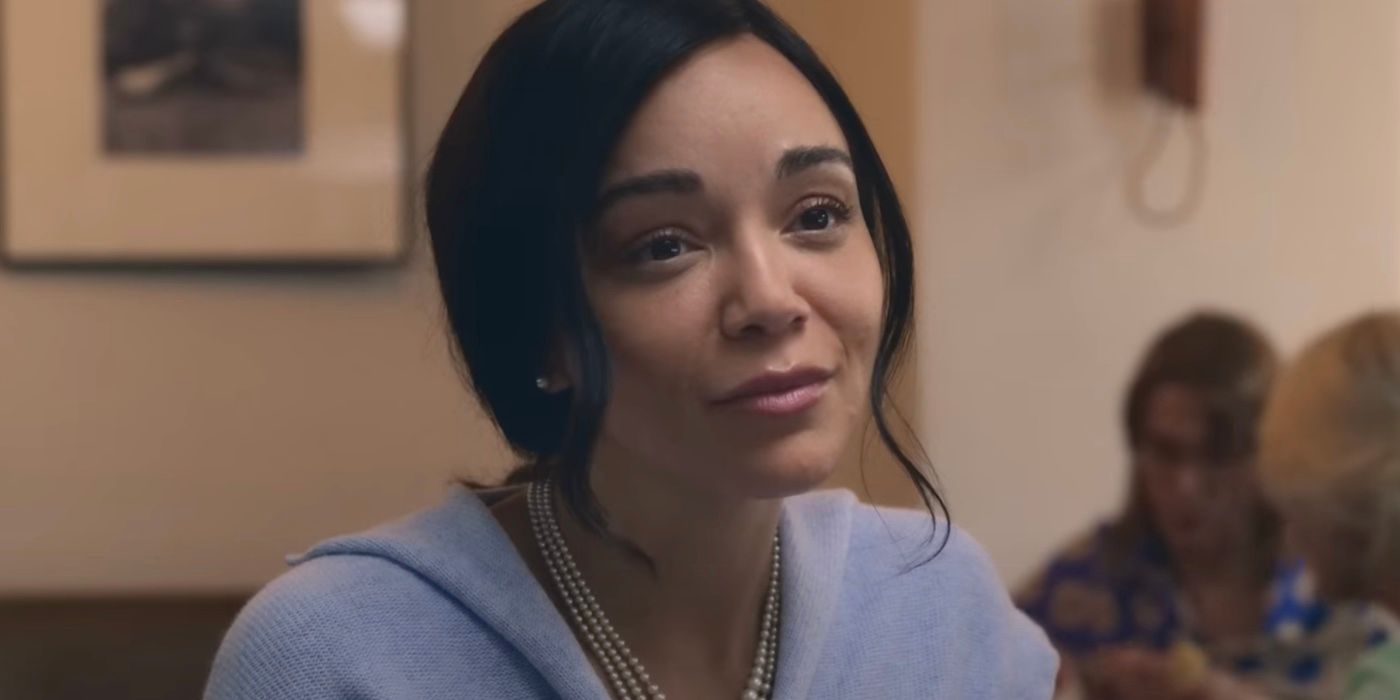 Run Time: 1 hr 40 min | Genre: Horror Thriller Mystery | Director: Nathaniel Martello-White
Cast: Ashley Madekwe, Jorden Myrie, Bukky Bakray, Michael Warburton, Caroline Martin
Nathaniel Martello-White both writes and directs The Strays, a clever film that explores classism, privilege, and perception through a unique lens. Building tension, The Strays has been compared to Get Out, as it is also a thrilling psychological drama set in an idyllic suburban town. The film stars Ashley Madekwe (The Umbrella Academy) as Neve, a mother and wife who has carefully curated her perfect life through details and deliberate lies. Raising questions both about Neve's sanity and her reality, The Strays watches her world unravel when she mysteriously notices strangers infiltrating her delicate facade. – Yael Tygiel
Watch Trailer
Watch on Netflix
WHAM! (2023)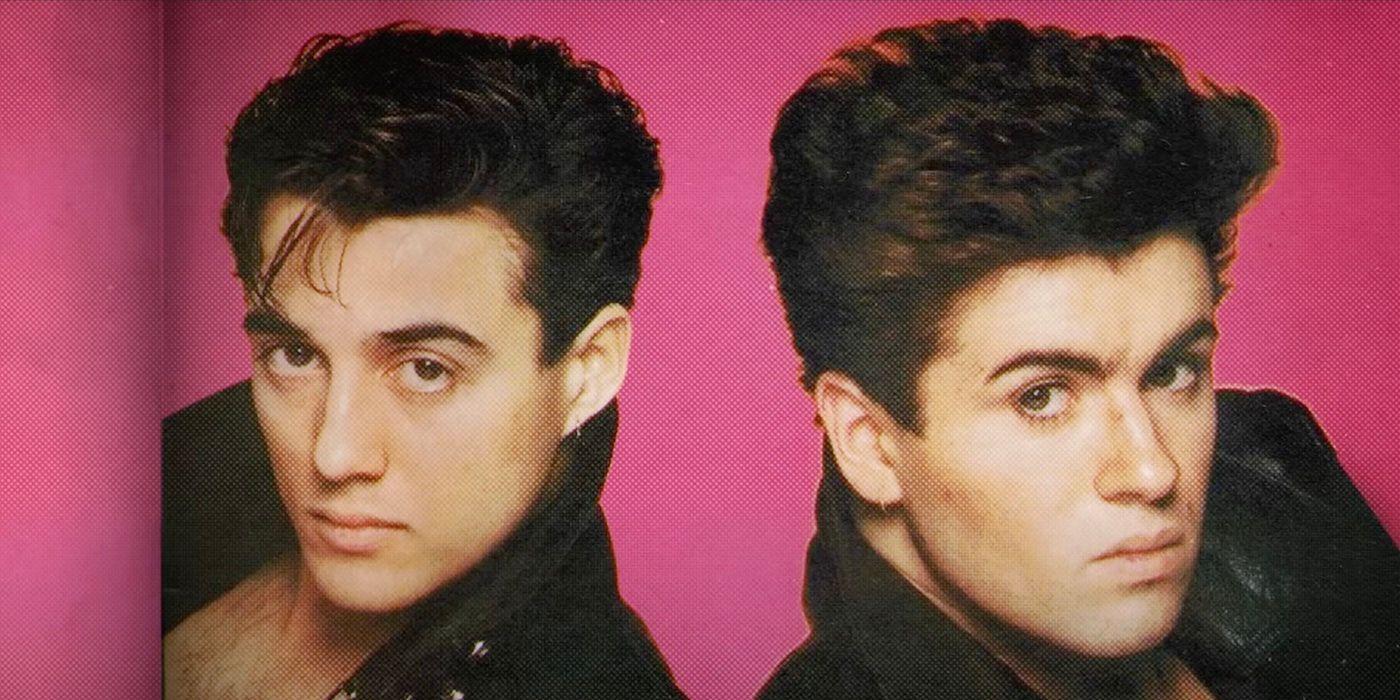 Run Time: 1 hr 32 min | Genre: Documentary, Music | Director: Chris Smith
Cast: George Michael, Andrew Ridgeley
Director Chris Smith (Tiger King) does a retrospective on the influential band WHAM! featuring archival footage and interviews that paint the full picture of the musical careers of George Michael and Andrew Ridgeley. The documentary covers the early lives of the two best friends who would form the pop duo and follows their meteoric rise from ambitious teenagers to accomplishing their dream of playing their last concert at Wembley Stadium. It's a wonderfully nostalgic walk through the 80s pop scene that gives never-before-seen insight into George Michael's struggles with being a gay man in the spotlight during the height of the AIDS crisis. – Tauri Miller
Watch Trailer
Watch on Netflix
The Out-Laws (2023)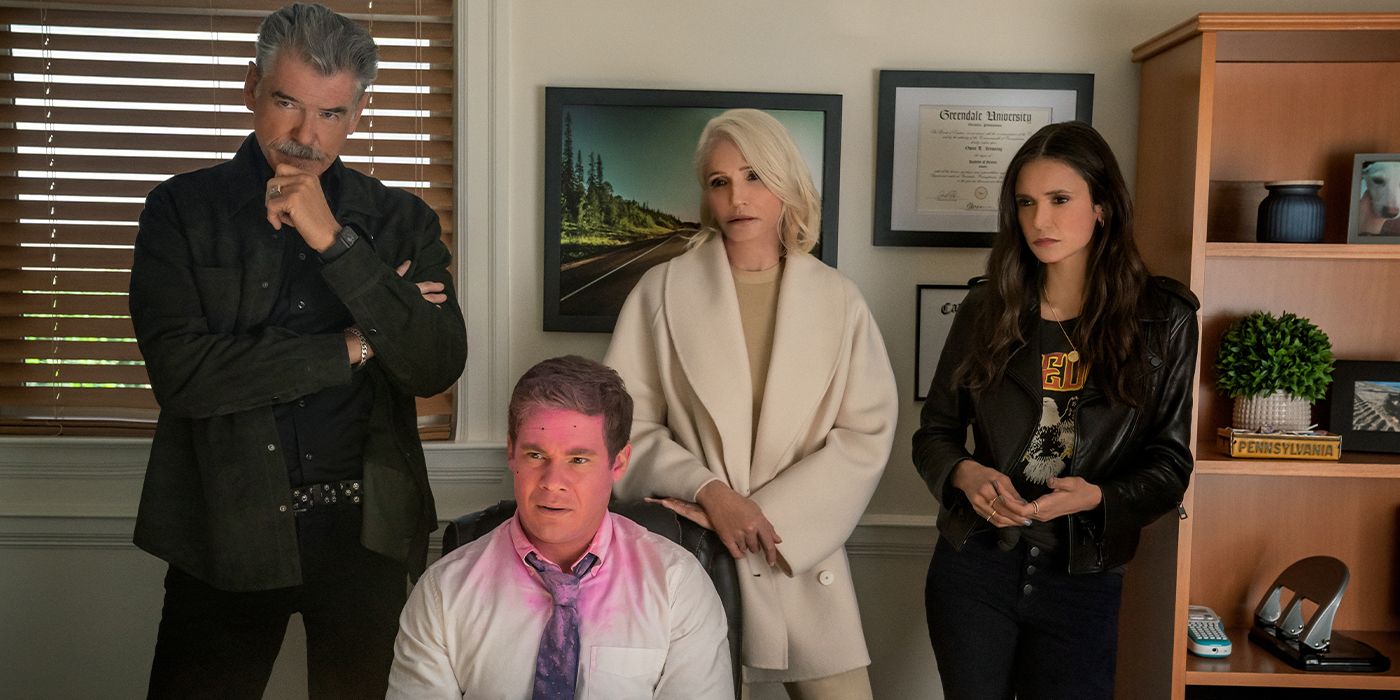 Run Time: 1 hr 35 min | Genre: Comedy, Crime | Director: Tyler Spindel
Cast: Adam DeVine, Nina Dobrev, Pierce Brosnan, Ellen Barkin
The Out-Laws is a fun romp that feels like a mix of Meet the Parents and True Lies. Adam DeVine (Workaholics) and Nina Dobrev (Let's Be Cops) lead this action comedy as a couple named Owen and Parker whose wedding weekend gets an unexpected wrinkle when Parker's parents rob Owen's bank. Turns out the parents, played by Pierce Brosnan (Mamma Mia!) and Ellen Barkin (Drop Dead Gorgeous), are an infamous criminal duo called the Ghost Bandits. But this time, they stole from the wrong person, and the only way to get Parker back from a dangerous group of killers is to enlist Owen's help to rob more banks to pay off the kidnappers. – Tauri Miller
Watch Trailer
Watch on Netflix
Nimona (2023)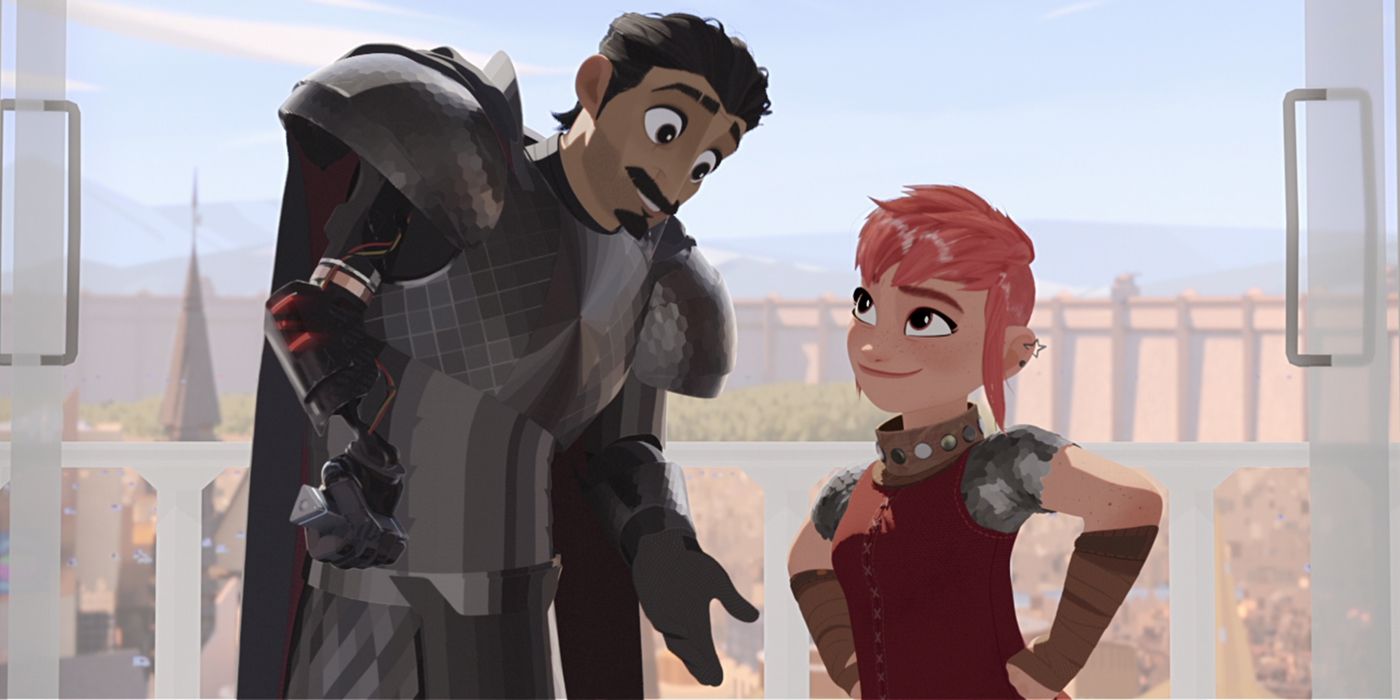 Run Time: 1 hr 41 min | Director: Nick Bruno, Troy Quane
Cast: Chloë Grace Moretz, Riz Ahmed, Eugene Lee Yang, Indya Moore
Based on the charming graphic novel, Nimona is a delightful animated action-comedy film co-directed by Nick Bruno and Troy Quane. With a screenplay by Robert L. Baird and Lloyd Taylor, Nimona showcases an exciting animation style with unexpectedly gorgeous scenescapes created by blending a science-fiction futuristic aesthetic with medieval elements. Nimona features the voice of Chloë Grace Moretz in the titular role, a young and tenacious shapeshifter, alongside the voice of Riz Ahmed as Ballister Boldheart, a knight framed for murder. As unlikely allies fighting for freedom and each other, Nimona and Boldheart reveal the power of trust, love, and family. – Yael Tygiel
Watch Trailer
Watch on Netflix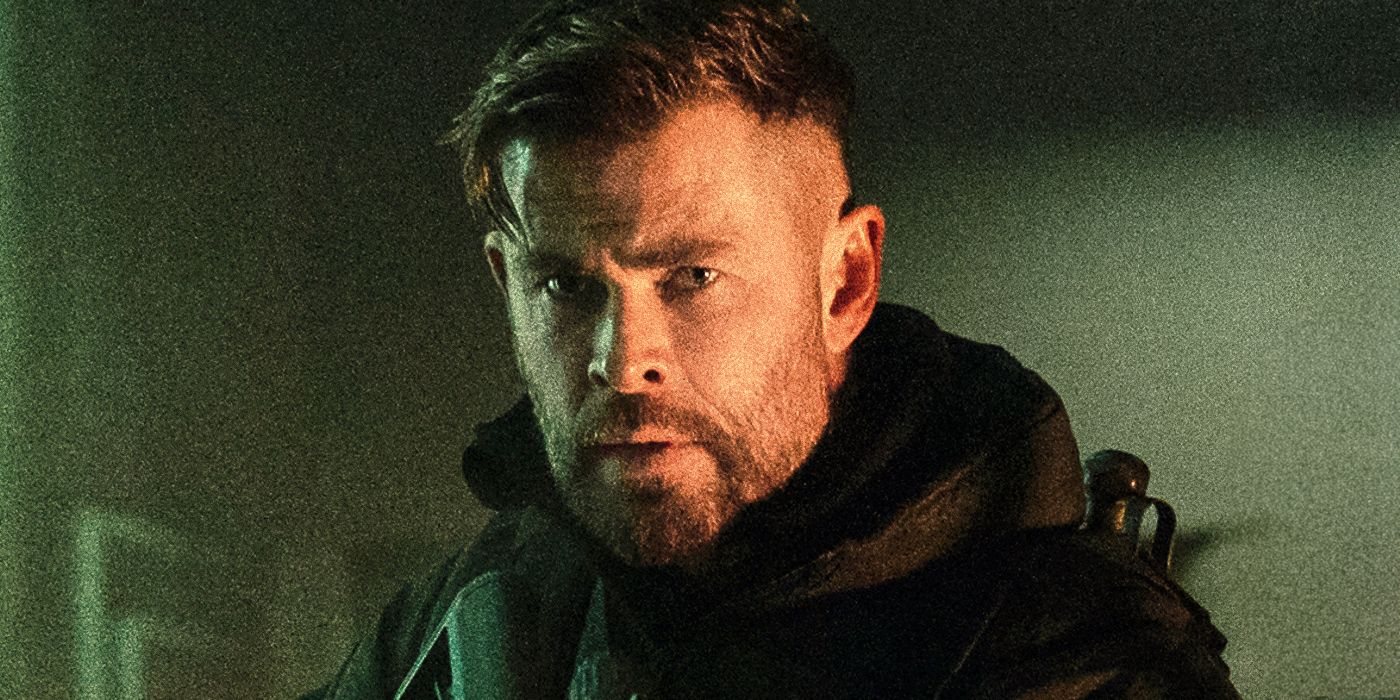 Run Time: 2 hrs 2 min | Genre: Action | Director: Sam Hargrave
Cast: Chris Hemsworth, Golshifteh Farahani, Adam Bessa, Olga Kurylenko
Written by Joe Russo (Avengers: Endgame) and directed by Sam Hargrave, Extraction 2 is a large-scale assault on the senses with incredible action, stellar casting, and a heart-pumping pace. The second film in the exciting franchise, Extraction 2 is brilliantly shot and spends most of its two-hour run time on thrilling, explosive stunts with graceful combat choreography. Chris Hemsworth reprises his role from the first Extraction film, once again playing fearless mercenary Tyler Rake alongside Golshifteh Farahani, who also returns as Nik Khan. Ideal viewing for Jason Bourne fans, Extraction 2 embraces the action thriller genre without hesitation. – Yael Tygiel
Watch Trailer
Watch on Netflix
A Man Called Otto (2022)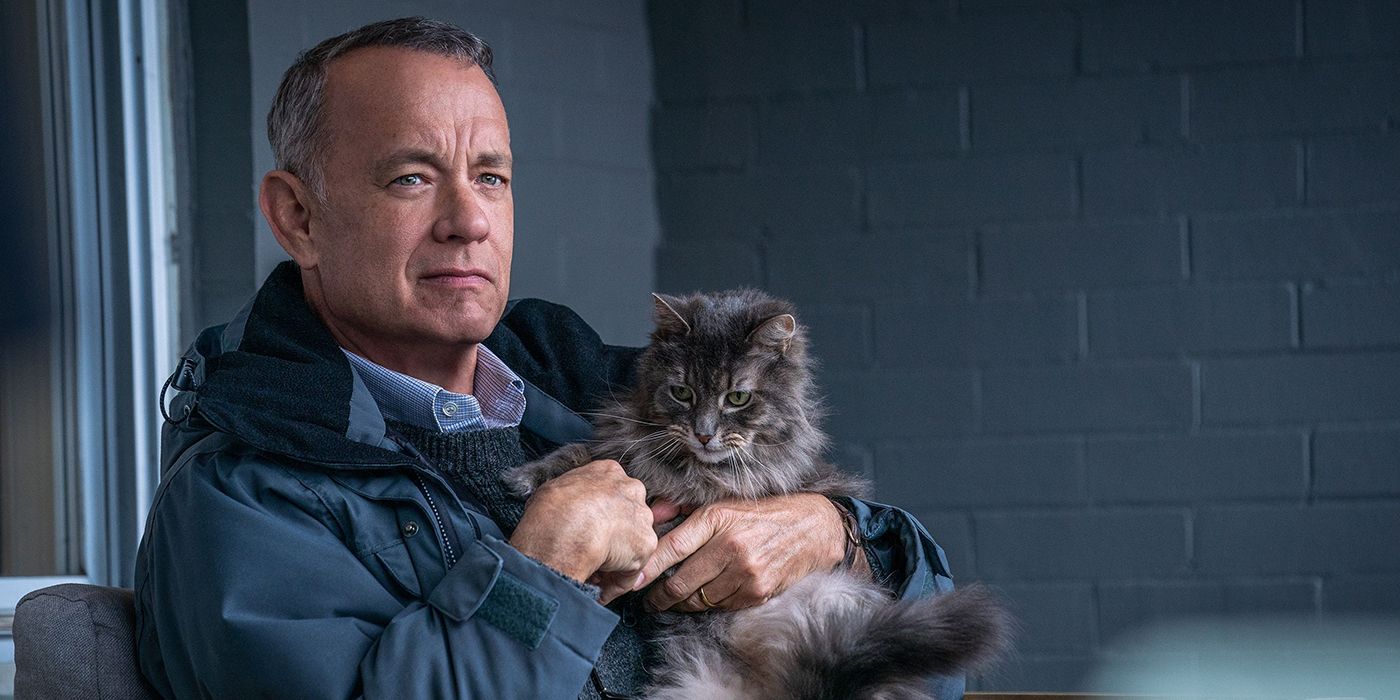 Run Time: 2 hr 6 min | Genre: Comedy, Drama | Director: Marc Forster
Cast: Tom Hanks, Mack Bayda, Mariana Treviño, Rachel Keller
Tom Hanks (Cast Away) stars in this American remake of the Swedish film adaptation of the Fredrik Backman novel about a miserable old widower who gets dragged into finding a new purpose in life by his neighbors. This film is a refreshing role for perpetual nice guy Hanks, who gets to stretch his acting muscles as he conveys grief and hopelessness in ways not often written for such a likable actor. His evolution from a misanthrope who's ready to meet his wife on the other side to a caring and begrudgingly outgoing figure is endearing to watch, and his interactions with Mariana Treviño (Club de Cuervos) as Marisol, which serve as the catalyst for this change, are the best part of this rollercoaster of emotions.
Watch Trailer
Watch on Netflix
The Mother (2023)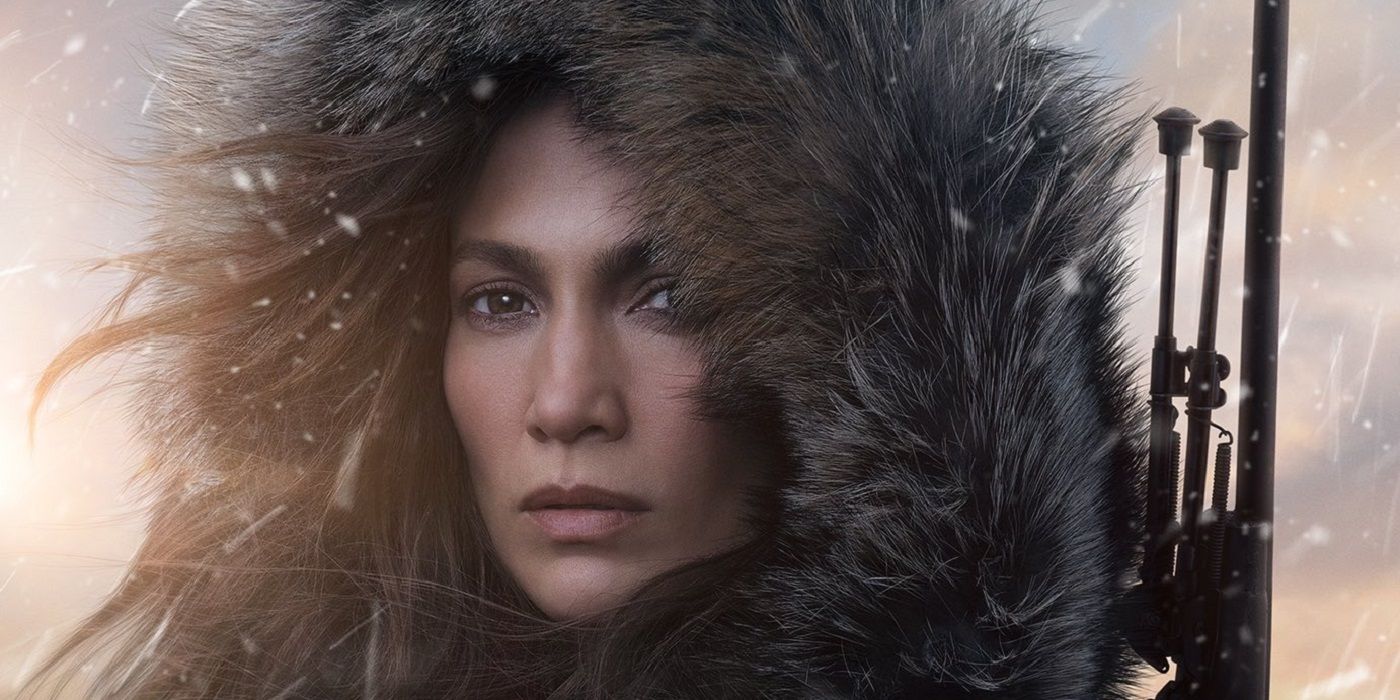 Run Time: 1 hr 57 min | Genre: Action Drama | Director: Niki Caro
Cast: Jennifer Lopez, Joseph Fiennes, Paul Raci, Gael García Bernal
Jennifer Lopez kicks serious ass in The Mother, a gritty, action-packed drama about a military-trained assassin intent on protecting the daughter she had to give up. Directed by Niki Caro (Mulan), The Mother features Gael García Bernal and Joseph Fiennes (The Handmaid's Tale) as terrifying villains, building a suspenseful plot that feels like a delicious blend of Taken and Hanna. The Mother truly succeeds as both an action film and a drama solely due to Lopez and her innate ability to embody strength and vulnerability, love and passion, and fluidity through intense scenes and stunts. – Yael Tygiel
Watch Trailer
Watch on Netflix
The Magician's Elephant (2023)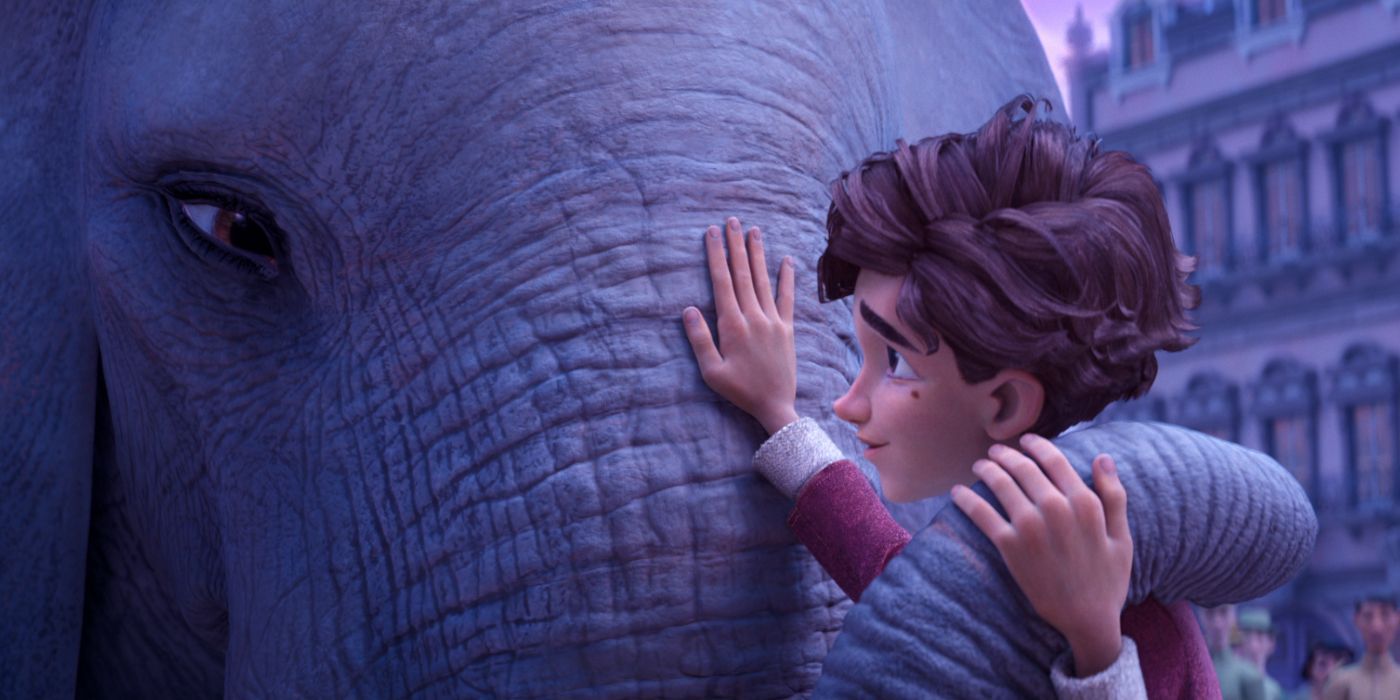 Run Time: 1 hr 39 min | Genre: Animation, Comedy, Family | Director: Wendy Rogers
Cast: Brian Tyree Henry, Natasia Demetriou, Mandy Patinkin, Benedict Wong
Based on the fantastic novel of the same name written by Kate DiCamillo, The Magician's Elephant is a whimsical and inspirational story of bravery in the face of the impossible. When a fortune teller convinces Peter (Noah Jupe), a young orphan, that he must follow a magical elephant to be reunited with his sister, he agrees to perform Herculean tasks to win the prized pachyderm. In his attempts to perform these gargantuan feats, he is aided and supported by a wonderful cast of characters with equally amazing voice talents, including Brian Tyree Henry (The Eternals), Mandy Patinkin (The Princess Bride), and Benedict Wong (Doctor Strange). – Tauri Miller
Watch Trailer
Watch on Netflix
Luther: The Fallen Sun (2023)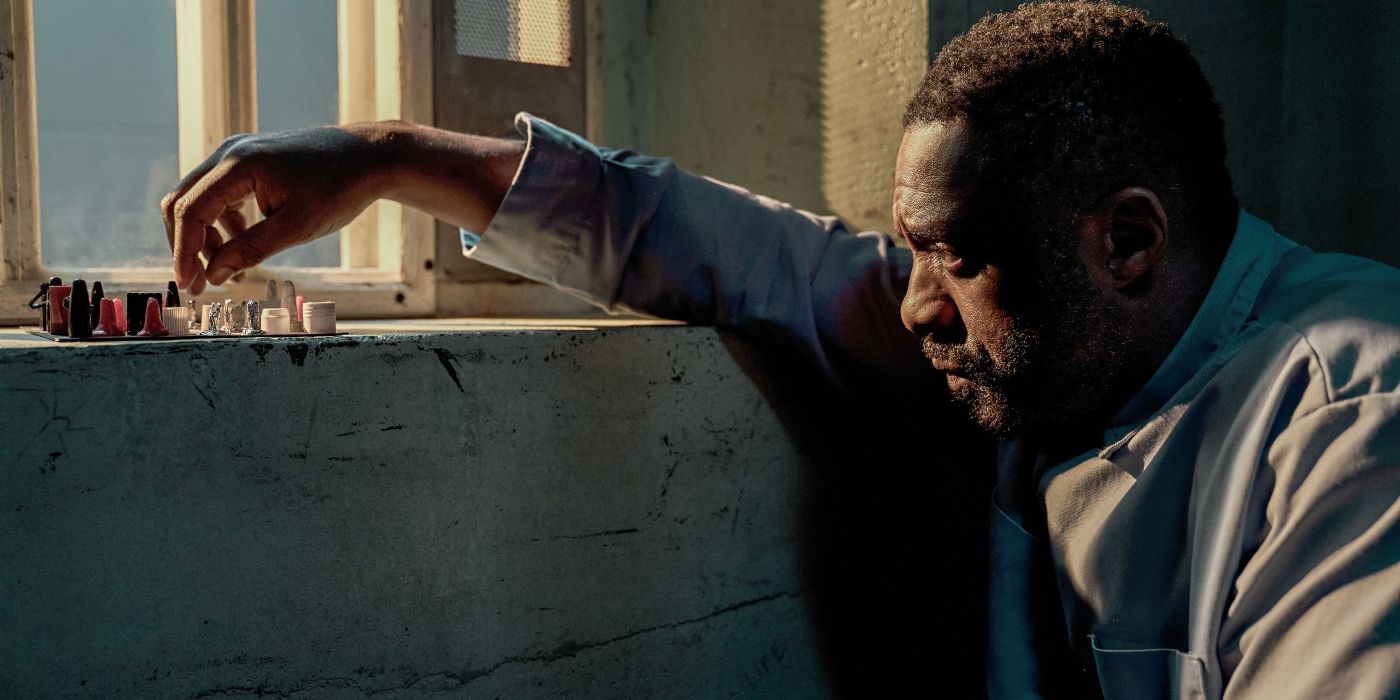 Run Time: 2 hr 9 min | Genre: Crime Drama, Mystery, Thriller | Director: Jamie Payne
Cast: Idris Elba, Cynthia Erivo, Andy Serkis
Idris Elba (The Suicide Squad) reprises his role as John Luther, the disgraced London detective who always gets his man by any means necessary. At its core, Luther has always been a new take on the Sherlock Holmes character, and in this new film that takes place after the events of the series, it seems he has finally found his Moriarty in the brand-new character David Robey, played by Andy Serkis (Lord of the Rings). Luther: The Fallen Sun makes great use of the film budget and promises to give fans bigger action sequences and an epic narrative displaying the full force of the London police as they chase down Luther, who has escaped prison to capture a serial killer. For long-time fans of the Luther series, this movie will be the next chapter we've all been waiting for. – Tauri Miller
Watch Trailer
Watch on Netflix
Pamela: A Love Story (2023)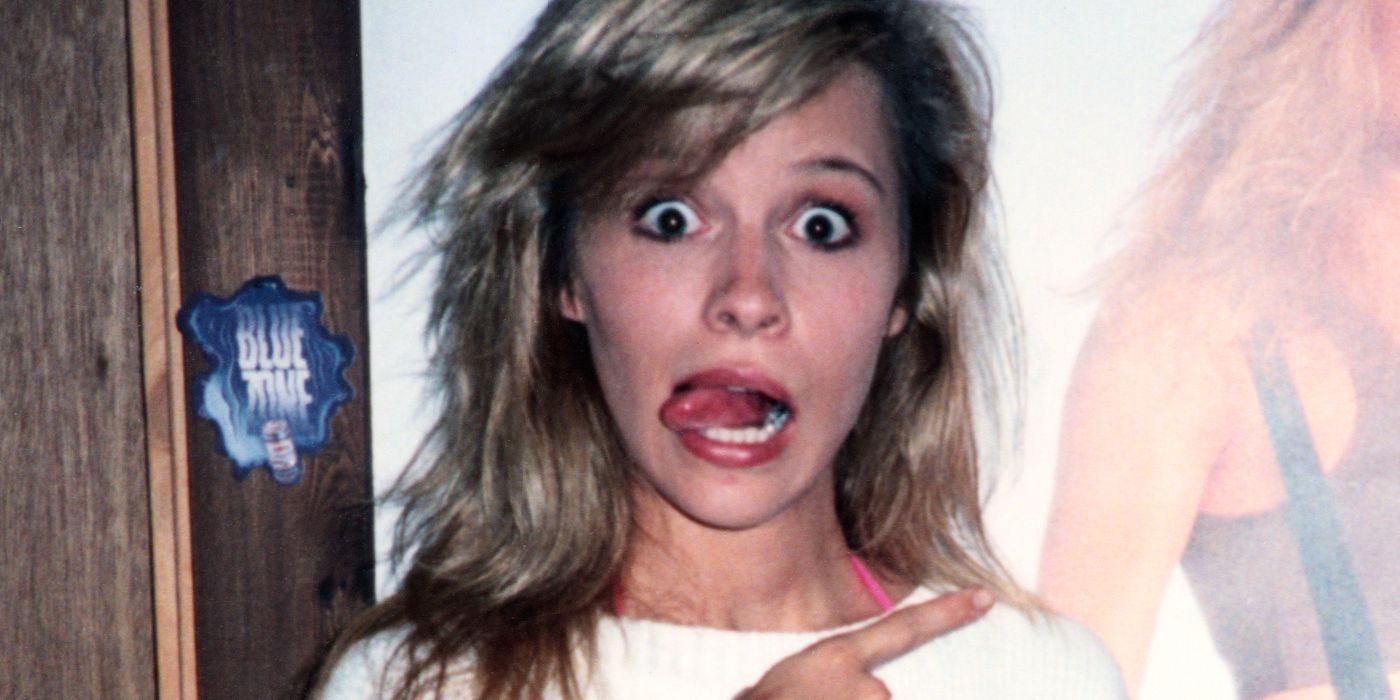 Run Time: 1 hr 52 min | Genre: Documentary | Director: Ryan White
Cast: Pamela Anderson, Gregory Butler, Rob Bowman
Following Hulu's critically acclaimed limited series Pam & Tommy, actress Pamela Anderson is taking control of her narrative and allowing director Ryan White to help her tell her story in the documentary Pamela: A Love Story. Shared through her own words, Pamela: A Love Story prudently explores Anderson's journey from a teenager with dreams to a universal sex symbol embroiled in an infamous scandal. Featuring archives of never-before-seen footage, personal home videos, diaries, and journals, Pamela: A Love Story is a raw look at the trauma, ambitions, and humanity behind the pop culture icon. – Yael Tygiel
Watch Trailer
Watch on Netflix
Jung_E (2023)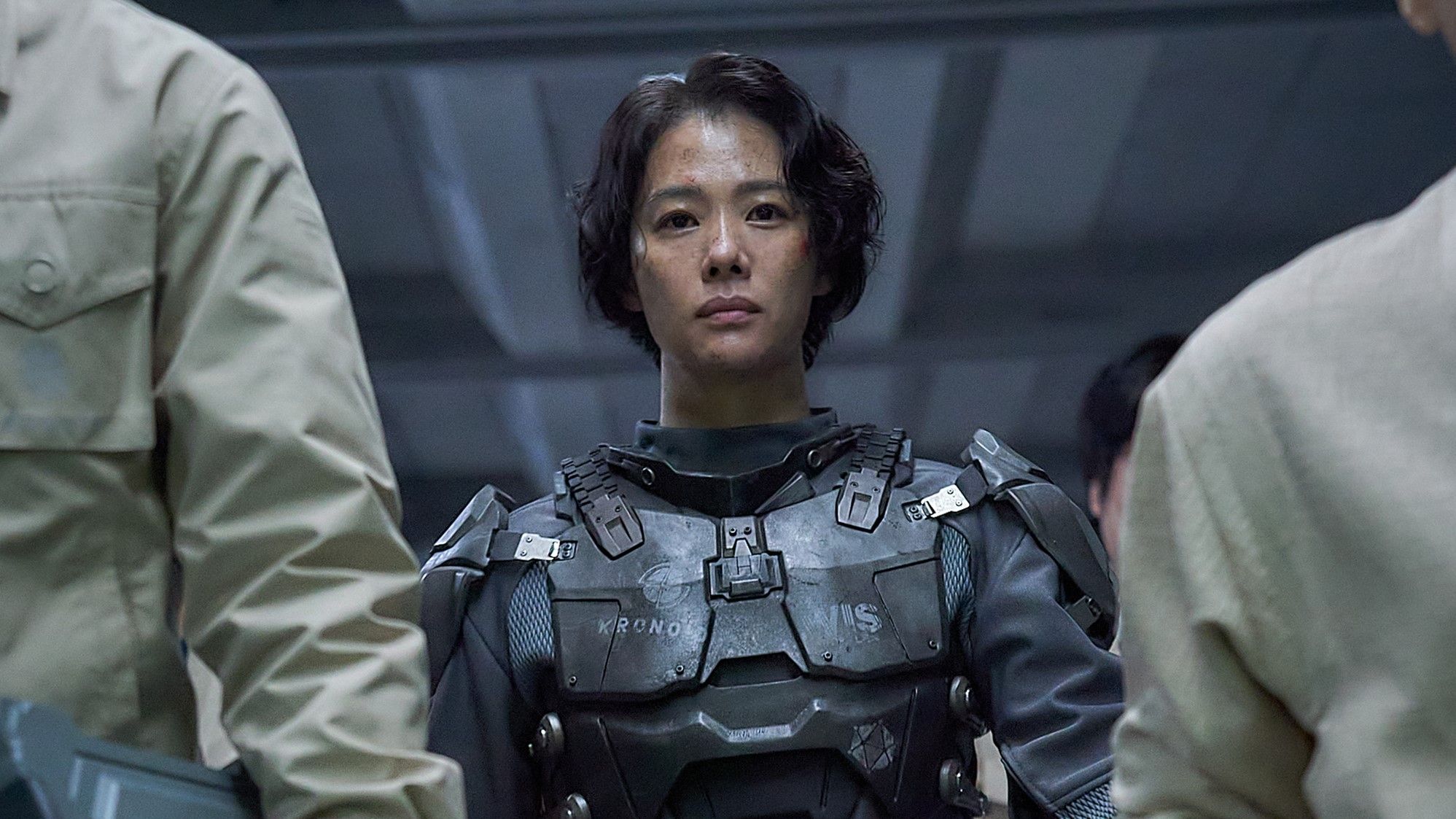 Run Time: 1 hr 39 min | Genre: Sci-Fi Action | Director: Yeon Sang-ho
Cast: Kang Soo-youn, Kim Hyun-joo, Ryu Kyung-soo
Directed by Yeon Sang-ho, who also wrote the screenplay, Jung_E is a beautifully designed science-fiction/action drama set in the terrifying near future. After Earth becomes inhospitable, humans relocate to shelters in space, leading to a civil war between the Allied Force and the Adrian Republic. After 35 years, a leading tech company, Kronoid, clones the brain of an Allied Forces' legendary mercenary, releasing an AI version of the Captain to save humanity. Starring Kang Soo-yeon in her final film performance before her death, Jung_E also features Kim Hyun-joo and Ryu Kyung-soo, rounding out the incredible cast of this fascinating film. – Yael Tygiel
Watch Trailer
Watch on Netflix
You People (2023)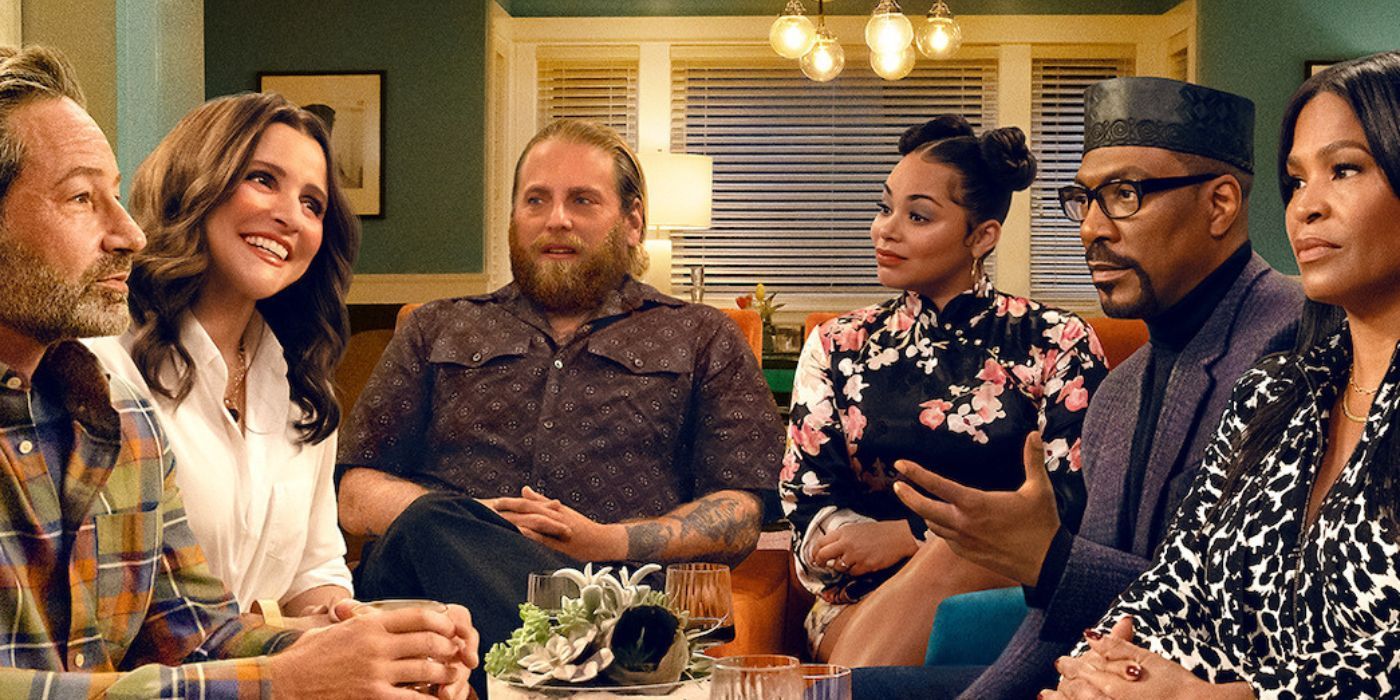 Run Time: 1 hr 57 min | Genre: Comedy Romance | Director: Kenya Barris
Cast: Jonah Hill, Lauren London, Eddie Murphy, Julia Louis-Dreyfus
Kenya Barris (Black-ish) directs Jonah Hill in You People, an uproarious comedy about race, family, and culture clashes based on a screenplay they co-wrote together. Co-starring with Hill are comedic icons Eddie Murphy (Coming 2 America) and Julia Louis-Dreyfus (Black Panther: Wakanda Forever), who absolutely dazzle in You People in a story that presents varying perspectives to universal themes, emphasizing progress and generational differences. Supported by a stacked cast, including Nia Long, Lauren London, and David Duchovny, You People's narrative relies heavily on the on-screen talent more than the written dialogue to provide the laughs in this romantic comedy about families. – Yael Tygiel
Watch Trailer
Watch on Netflix
Dog Gone (2023)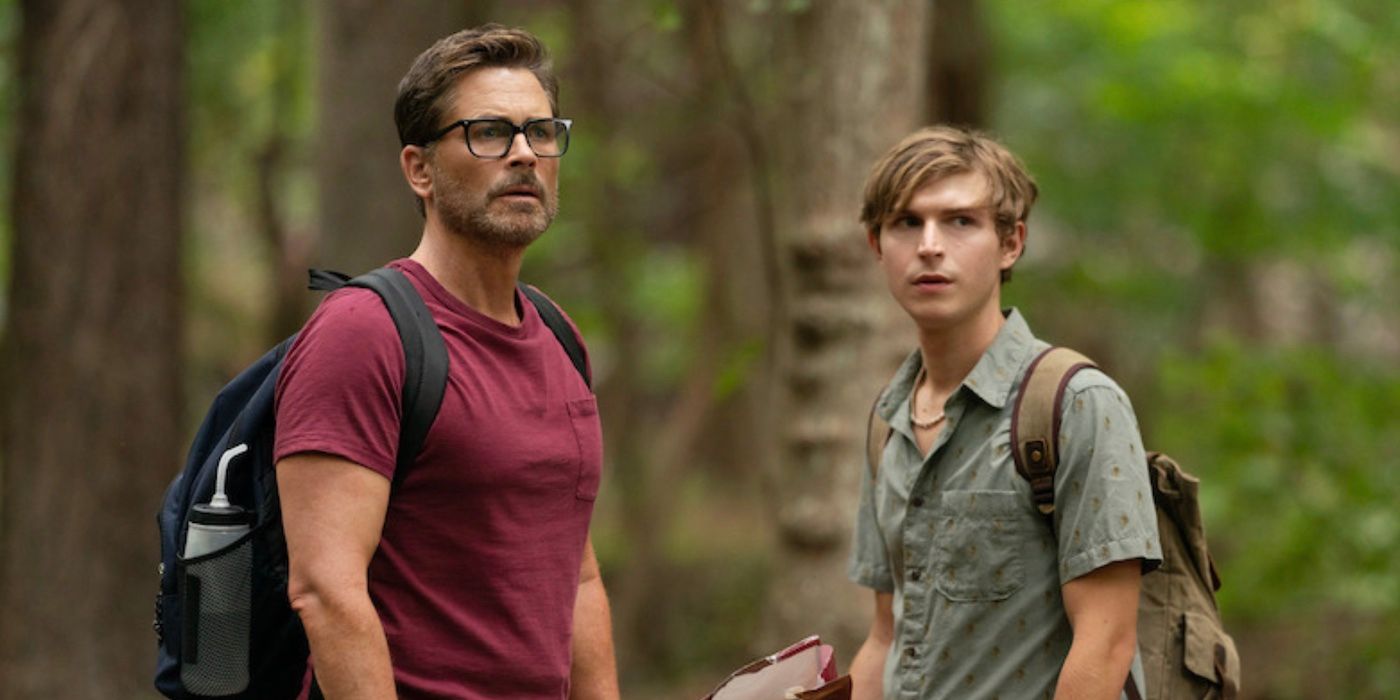 Run Time: 1 hr 35 min | Genre: Biography Drama | Director: Stephen Herek
Cast: Rob Lowe, Johnny Berchtold, Kimberly Williams-Paisley
Rob Lowe stars in Dog Gone, a touching family film about a beloved pet dog whose unexpected disappearance inspires a young man to embark on a life-changing journey with his parents to find their furry friend who is in need of life-saving medication. Based on a true story chronicled in Pauls Toutonghi's book, Dog Gone is, at its core, about a fractured relationship between a father (Lowe) and his son (Johnny Berchtold). Director Stephen Herek (Bill and Ted's Excellent Adventure) carefully captures the slow and steady pace at which the family bond is repaired, paralleled by their hike into the Appalachian Trail. – Yael Tygiel
Watch Trailer
Watch on Netflix
The Pale Blue Eye (2022)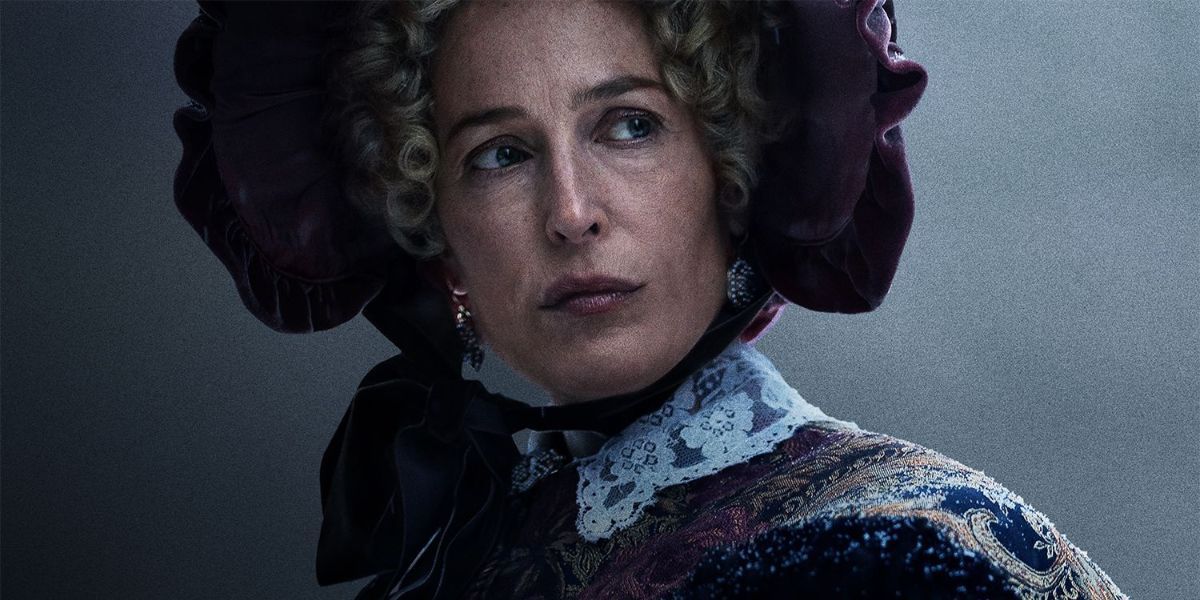 Run Time: 2 hrs 8 min | Genre: Thriller Horror Mystery | Director: Scott Cooper
Cast: Christian Bale, Harry Melling, Lucy Boynton, Gillian Anderson
Directed by Scott Cooper (Crazy Heart), who adapted The Pale Blue Eye from Louis Bayard's novel, this gruesome thriller reunites the director with star Christian Bale (Thor: Love and Thunder). In The Pale Blue Eye, Bale plays a retired detective reluctantly investigating the odd murder of a cadet attending West Point Academy in 1830. Blending elements often associated with horror into a criminal investigation and murder mystery, The Pale Blue Eye is a unique feature about an even stranger crime. Cooper's clever use of color and shadows presents an impressive allure as his characters put together the pieces of the puzzle. – Yael Tygiel
Watch Trailer
Watch on Netflix
White Noise (2022)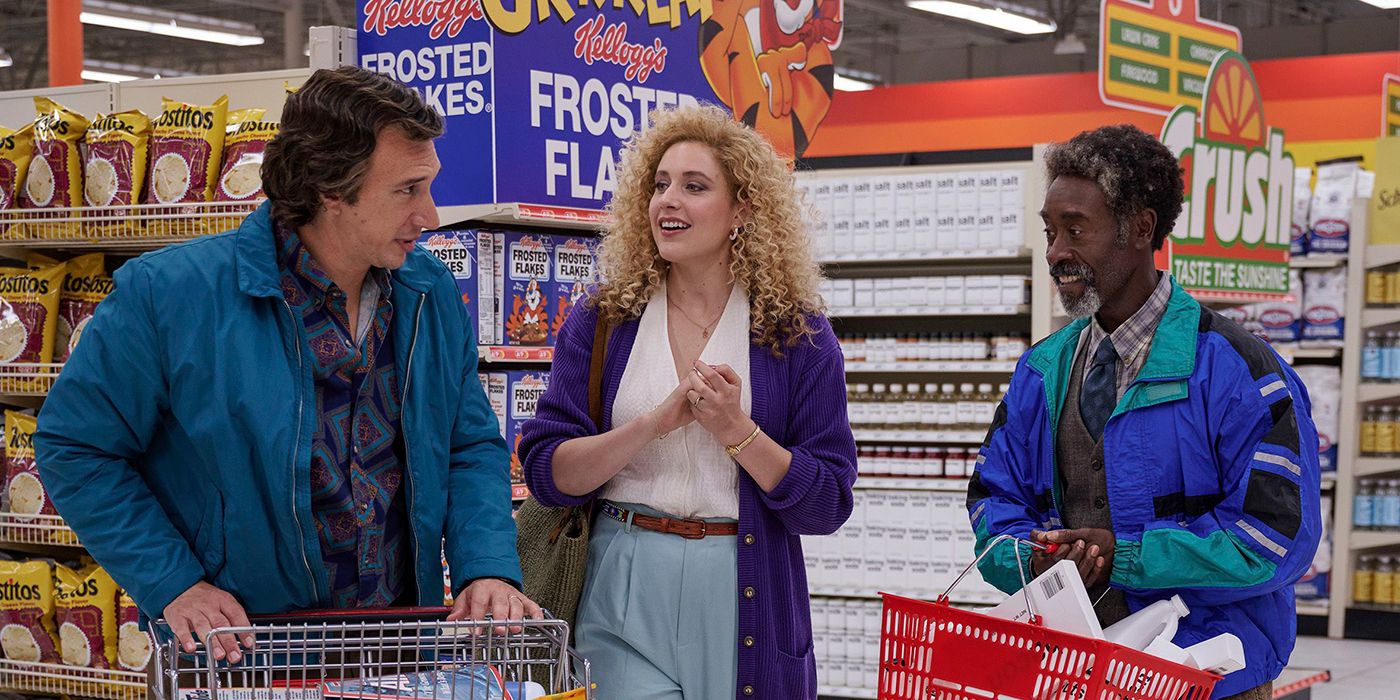 Run Time: 2 hrs 16 min | Genre: Absurdist Comedy Drama | Director: Noah Baumbach
Cast: Adam Driver, Greta Gerwig, Don Cheadle
Written for the screen and directed by Noah Baumbach, White Noise is based on the book by Don DeLillo. An interesting balancing act by Baumbach, White Noise has been described as both a dark comedy and a horrific mystery, which could easily be a reflection on the philosophical questions broached by the absurdist film, such as the existence of joy in a precarious society. Starring skillfully adaptable actors including Adam Driver (House of Gucci) and Greta Gerwig (Barbie) as a fascinatingly mundane American couple attempting to grapple with existential dread blossoming from universal realities, White Noise provides these versatile performers a solid foundation from which to thrive. – Yael Tygiel
Watch Trailer
Watch on Netflix
Glass Onion: A Knives Out Mystery (2022)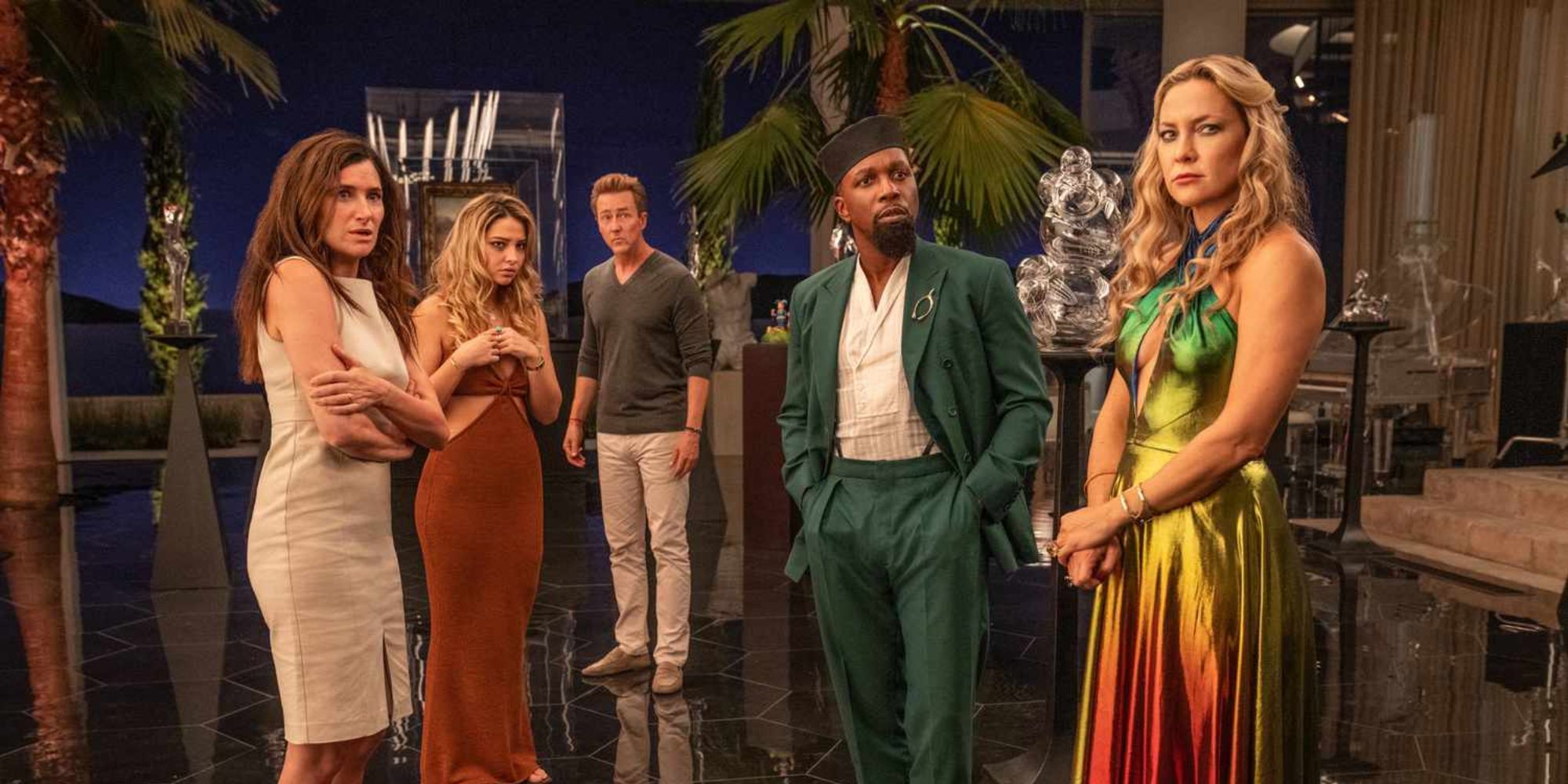 Run Time: 2 hrs 19 min | Genre: Mystery | Director: Rian Johnson
Cast: Daniel Craig, Edward Norton, Kate Hudson, Kathryn Hahn, Janelle Monáe
Rian Johnson's follow-up to his hit mystery movie Knives Out, Glass Onion: A Knives Out Mystery allows Daniel Craig (No Time to Die) to reprise his role as investigator Benoit Blanc. With an intriguing new puzzle, the famed southern detective heads to Greece, where he finds a new group of suspects. The deliberate casting of incomparable talent deserves an award of its own. Glass Onion: A Knives Out Mystery features stars like Edward Norton, Kate Hudson, and Kathryn Hahn (WandaVision), to name a few. Star power aside, Glass Onion: A Knives Out Mystery continues to captivate with twists, enigmas, and even some clever laughs. – Yael Tygiel
Watch Trailer
Watch on Netflix
The Power of the Dog (2021)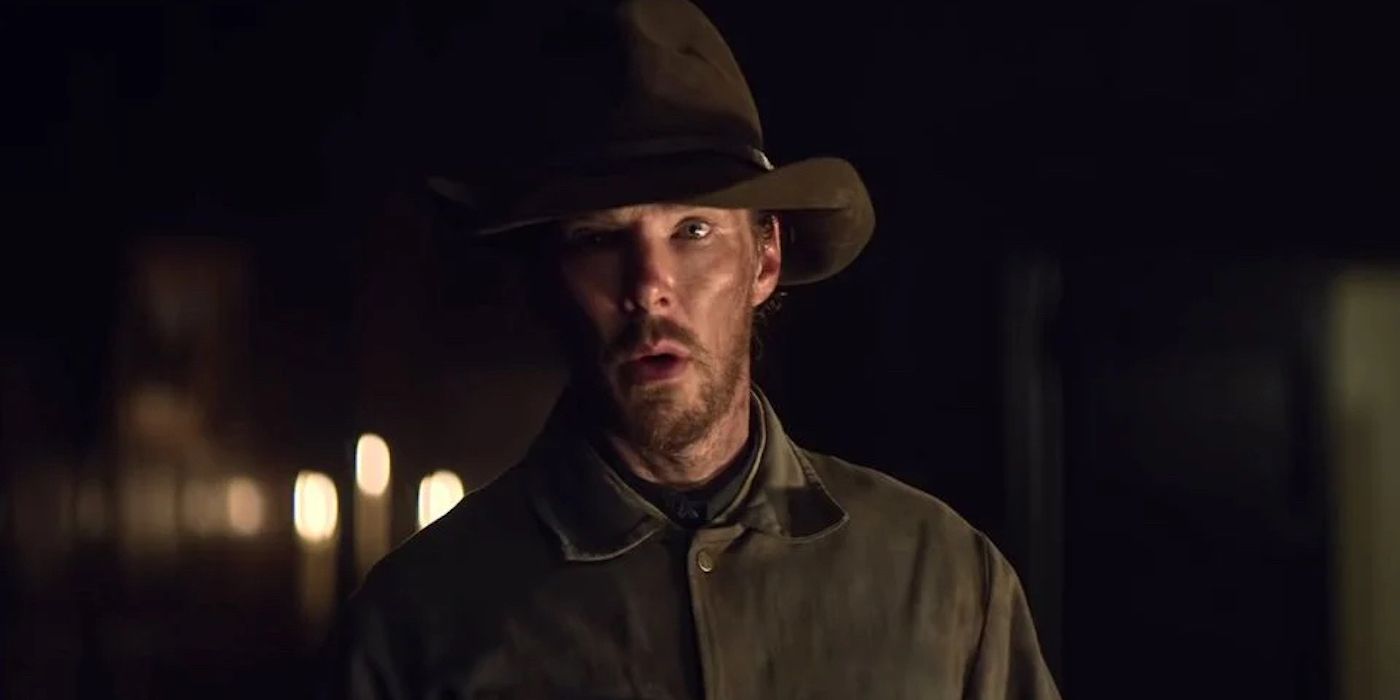 Director: Jane Campion | Genre: Western Drama | Run Time: 2 hr 6 min
Cast: Benedict Cumberbatch, Kirsten Dunst, Jesse Plemons, Kodi Smit-McPhee
The Power of the Dog is a slow, sly movie that reveals itself to you in subtle, measured glimpses at tenderness that are otherwise caked in grit, cruelty and crudity. Set in 1920s Montana, Jane Campion's awards contender stars Benedict Cumberbatch, giving one of his best performances yet as Phil Burbank; a gruff and bitter cowboy who takes an immediate disliking to his brother's (Jesse Plemmons) new wife, Rose (Kirsten Dunst). In turn, her son Peter (Kodi Smit-McPhee) takes a disliking to him, determined to protect his mother, setting the stage for fascinating, subtle power plays and dynamic shifts as the contentious new family attempts to settle in together. As with all Campion films, you can expect exquisite shots and stunning glimpses into small moments of human vulnerability, but The Power of the Dog is also a challenging, often caustic film about tracing the ripples of toxicity. It certainly isn't your average Neo-western, so don't go in expecting standoffs our shootouts, but even without those flashy calling cards, The Power of the Dog makes a striking impact that seems to land all in one final blow. – Haleigh Foutch
Watch Trailer
Watch on Netflix
Prisoners (2013)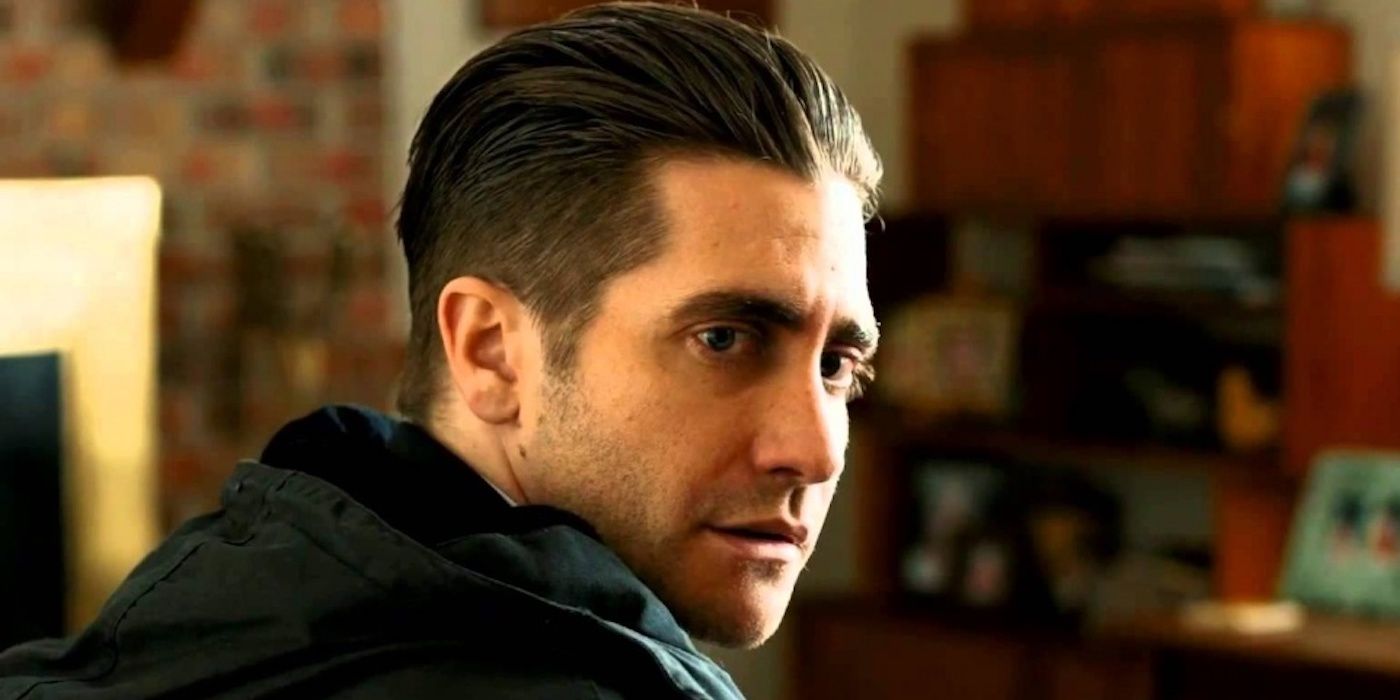 Run Time: 2 hr 33 min | Genre: Thriller Crime | Director: Dennis Villeneuve
Cast: Hugh Jackman, Jake Gyllenhaal, Viola Davis, Melissa Leo, Maria Bello, Terrence Howard
For his first English language picture, Dennis Villeneuve delivered an instant classic in the vein of Seven or Zodiac. Prisoners may be Dennis Villeneuve's most underrated film. It's heavy, like a waterlogged coat, and driven forward by the dramatic reactions of the characters lost in the haze of mystery in this missing child thriller. Superb performances, melancholic music, and a rainy atmosphere reinforce the weighted tone of the film. Jake Gyllenhaal plays the fastidious detective Loki, trying to connect the dots between old cold cases, missing children, and a dead body. Hugh Jackman and Terrence Howard metamorphose into two men on the edge of desperation as they abduct the man (Paul Dano) they believe to be responsible for their missing daughters. It's a dark story about faith, resolve, and morality that sees a community pushed to its emotional limit. There's little respite from the darkness in the world of prisoners, as each scene compounds the mystery and pain in the wake of two missing children.
Watch Trailer
Watch on Netflix
Guillermo del Toro's Pinocchio (2022)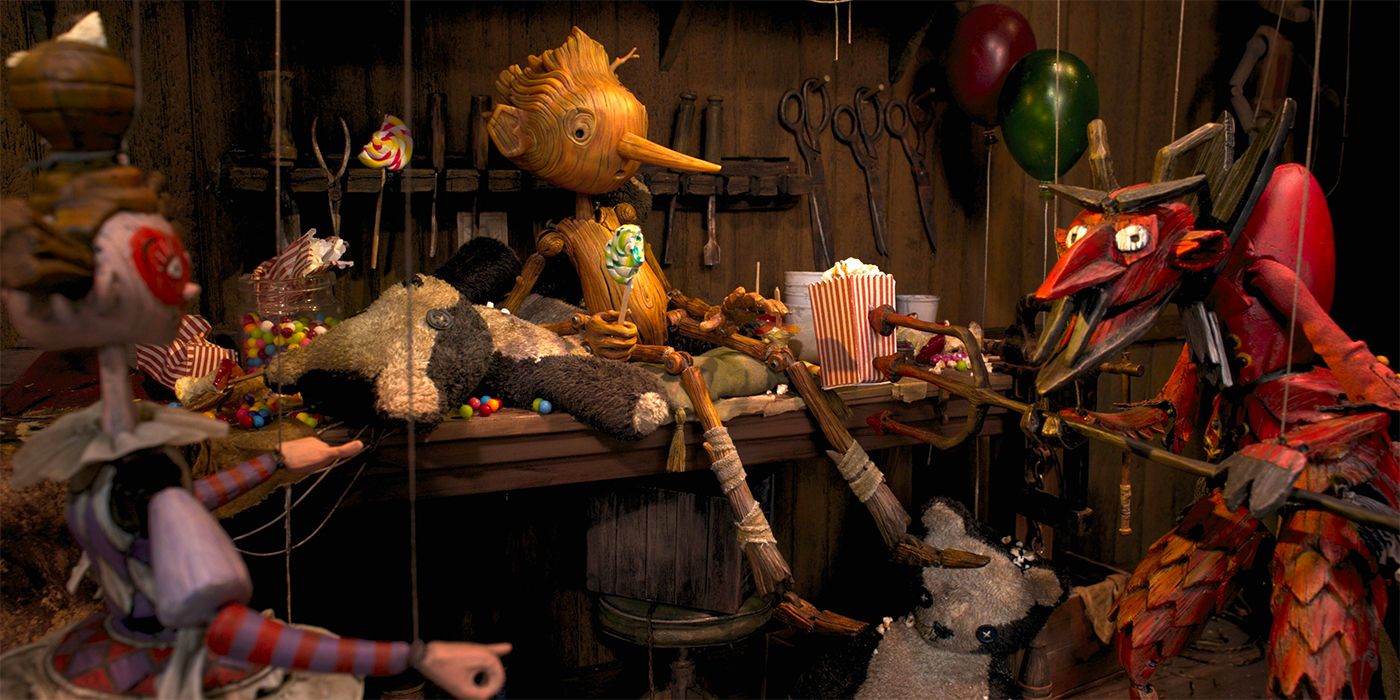 Run Time: 1 hr 57 min | Genre: Fantasy Musical | Director: Guillermo del Toro, Mark Gustafson
Cast: Ewan McGregor, David Bradley, Gregory Mann
Guillermo del Toro's Pinocchio is one of the most beautiful adaptations of the classic fairytale. Highlighted by the monster maestro's love of creatures, Guillermo del Toro (The Shape of Water) crafts an enchanting version of the story, working in tandem with co-director Mark Gustafson (The PJs) to bring this stop-motion masterpiece to life. Like most del Toro projects, Pinocchio may not be suitable for younger audiences as the director enjoys his darker themes and images, even in his most whimsical projects. Expressed through claymation, this rendition of Pinocchio follows the grieving Italian woodcarver Geppetto, voiced by Game of Thrones alum David Bradley, as his wish magically brings to life his wooden marionette. – Yael Tygiel
Watch Trailer
Watch on Netflix
Do Revenge (2022)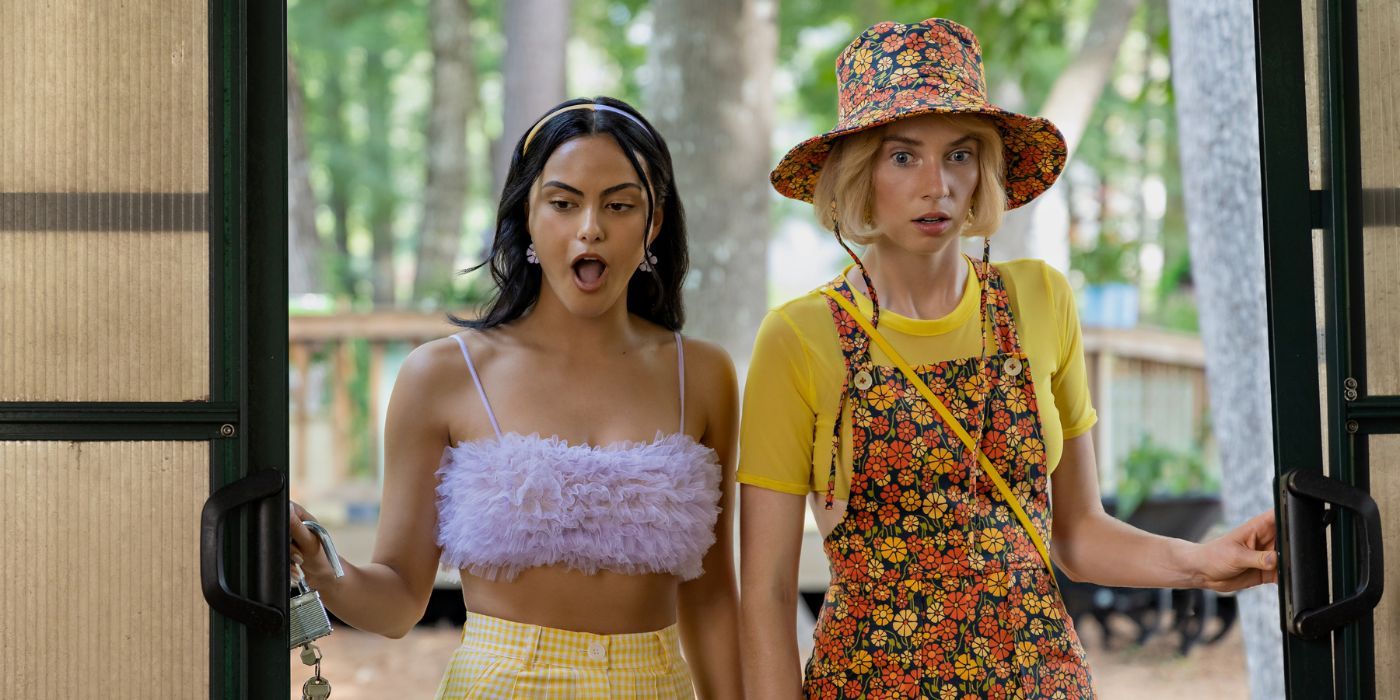 Director: Jennifer Kaytin Robinson | Genre: Teen Comedy | Run Time: 1 hr 58 min
Cast: Camila Mendes, Maya Hawke
This is what teen comedy dreams are made of. Starring Riverdale's Camila Mendes and Stranger Things scenestealer Maya Hawke, Do Revenge revolves around an unlikely friendship between fallen popular girl Drea (Mendes) and new student Eleanor (Hawke). After being wronged by friends and exes, the two of them hatch the perfect plan: to help each other get revenge. With plot twists you won't see coming, sharp comedy, and a killer soundtrack (not to mention epic cameos by Sarah Michelle Gellar and Sophie Turner), this is a truly generation-defining film among the ranks of Heathers and Mean Girls. – Taylor Gates
Watch Trailer
Watch on Netflix