Making a comedy movie with enduring appeal is no small feat. Humor is so context-dependent that most comedies age poorly. After a few years, the jokes no longer land and the references are outdated. Characters that were funny to one generation are cringy to the next. However, there are nevertheless some comedies that defy this trend. They remain hilarious and engaging years – or even decades – after their release.
The best comedy movies of all-time range from silent character studies to slapstick blockbusters, genre parodies to political satire. They're united by runaway creativity and the sheer unbridled joy of a good laugh. They're sure to keep audiences chuckling, giggling, and guffawing for a long time to come.
Updated on July 26, 2023, by Luc Haasbroek:
The best comedy movies of all time transcend their era, remaining delightful decades after their release. From The Producers to Dr. Strangelove, these movies left a lasting impact on their genre – and still make for a side-splitting good time.
30
'The Producers' (1967)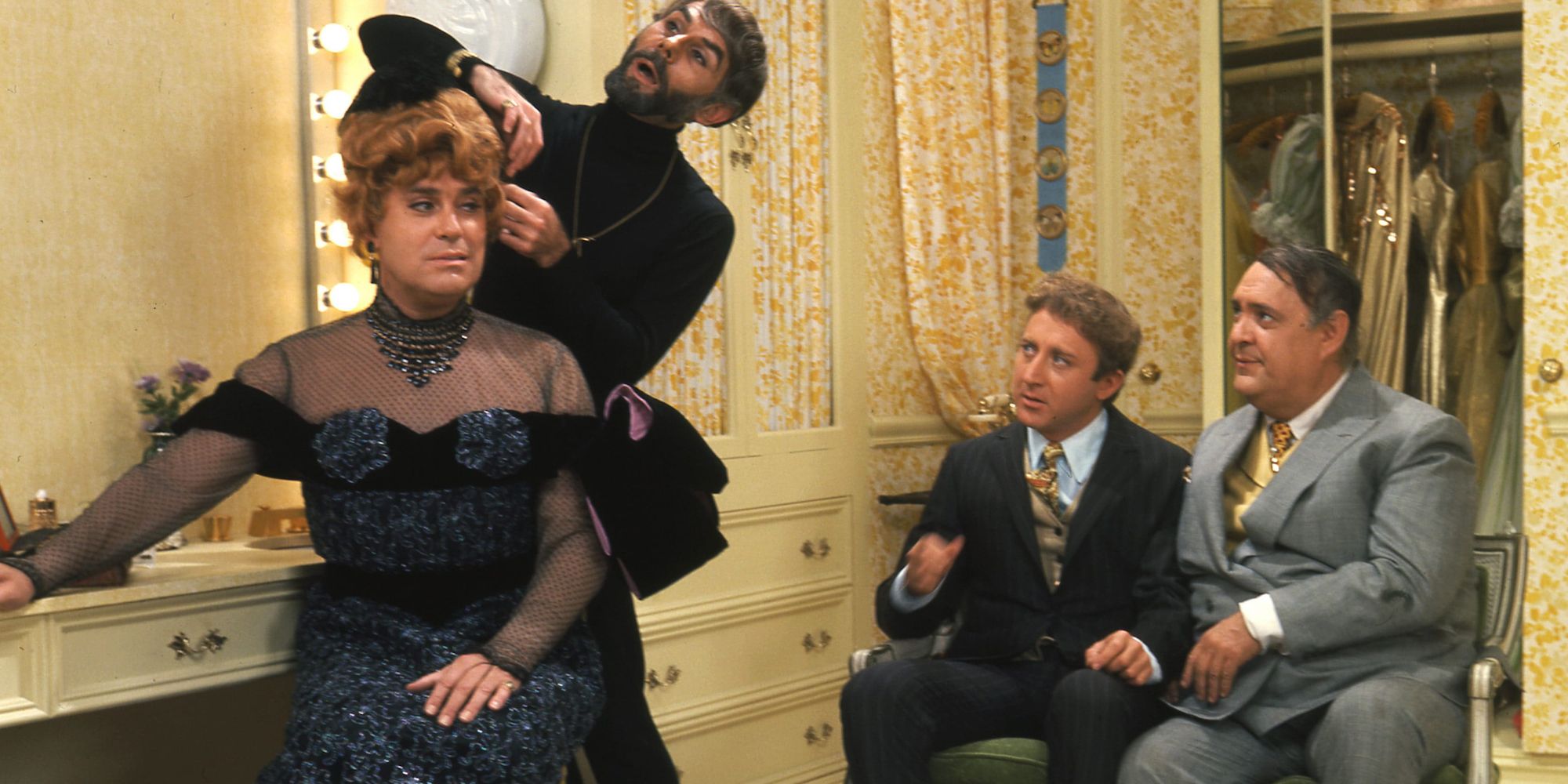 Washed-up Broadway producer Max Bialystock (Zero Mostel) hatches a scheme to become rich by producing a surefire Broadway flop called "Springtime for Hitler." With help from his timid accountant Leo Bloom (Gene Wilder), he hires the worst director and actors in town and sets the stage for disaster. However, their plans take an unexpected turn when the play becomes a roaring success – leaving Max and Leo in a state of utter chaos.
RELATED: The Best Directorial Debuts of All Time, According to Letterboxd
The Producers received mixed reviews on release, with some critics finding it to be in bad taste. However, that's actually a testament to Mel Brooks's boldness and willingness to explore controversial topics. With its sharp wit and slapstick humor, the film ranks among the best show business parodies of the 1960s.
Watch on Tubi
29
'Hot Fuzz' (2007)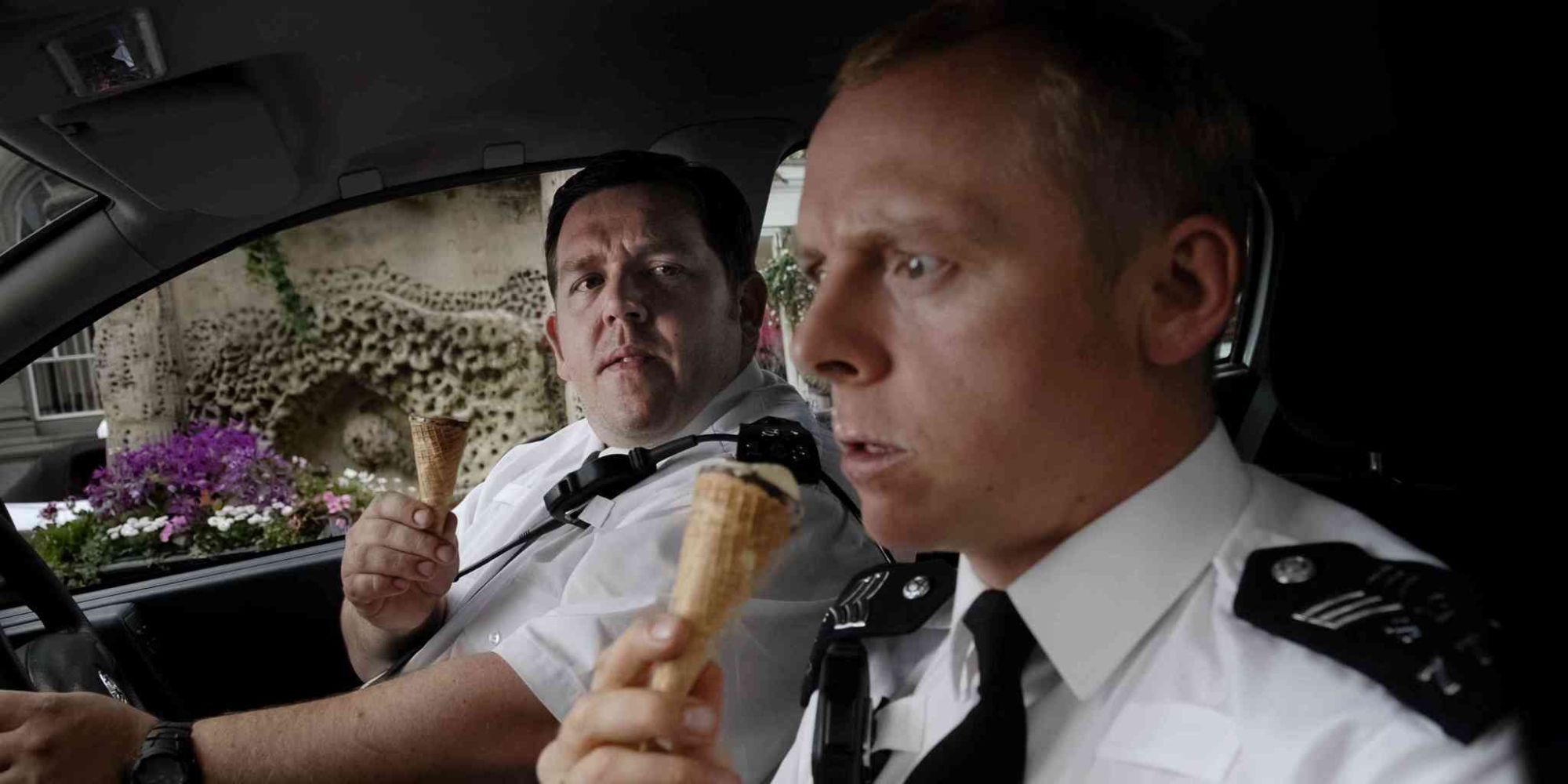 Edgar Wright's entire Cornetto Trilogy is fantastic, but Hot Fuzz fires on all cylinders. Elite cop Nicholas Angel (Simon Pegg) is transferred to the sleepy town of Sandford, where he and his bumbling partner Danny Butterman (Nick Frost) begin investigating a string of mysterious deaths.
The script is hilarious, but it's the visual gags that elevate the movie. Wright is peerless among his generation when it comes to visual humor. He uses smash cuts, dynamic camera moves, and masterful framing to deliver some of the movie's funniest moments. Is it a masterpiece? Yarp.
Watch on Prime Video
28
'Monty Python's Life of Brian' (1979)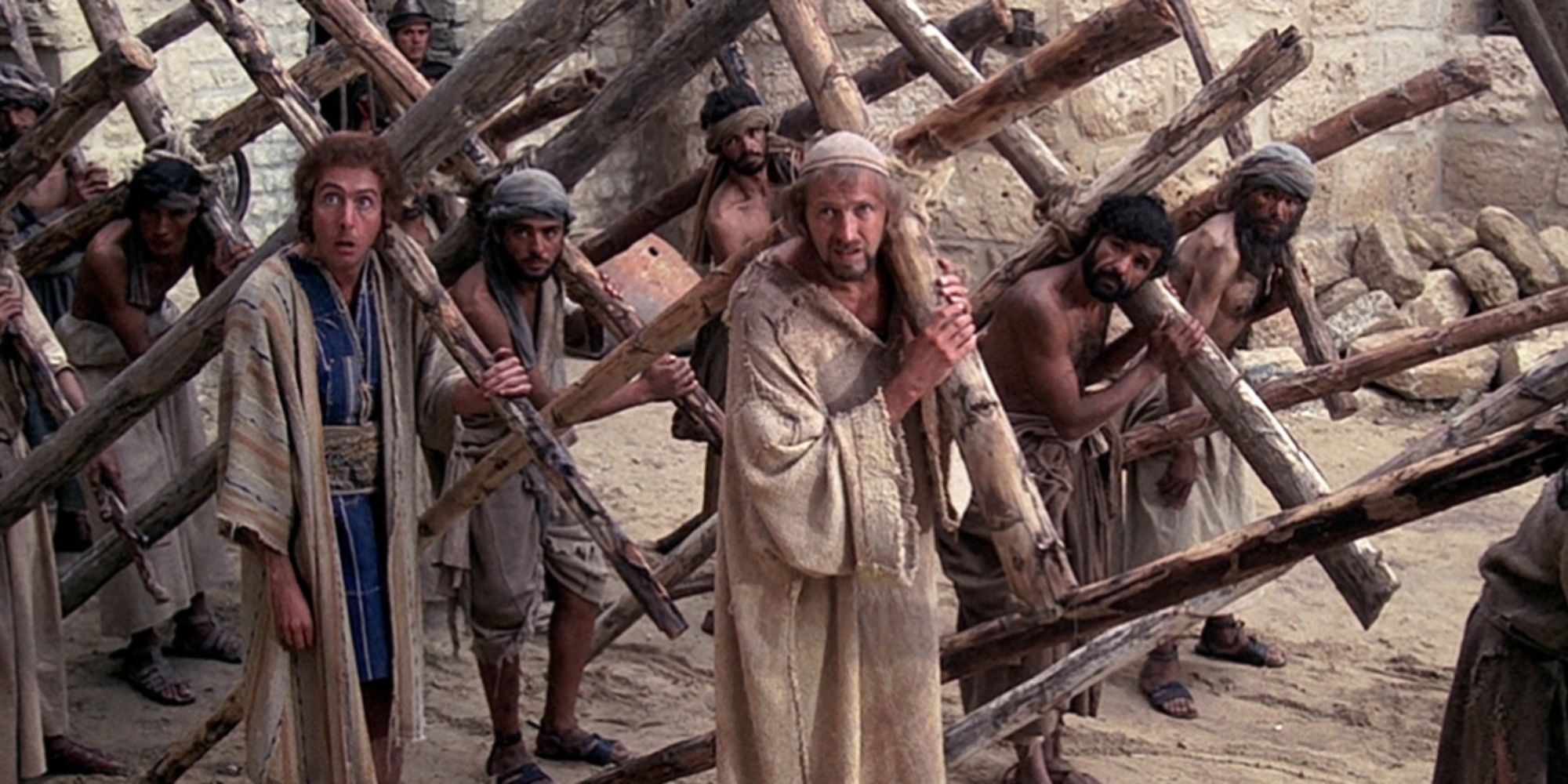 "Always look on the bright side of life." More than any other film, Life of Brian demonstrates Monty Python's skill at poking fun at the most serious of topics. It revolves around Brian Cohen of Nazareth (Graham Chapman), a man born on the same day as Jesus in the apartment next door. Mistaken for the Messiah on several occasions, Brian reluctantly gets caught up in a series of absurd events.
It's a fantastic satire of religious dogmatism, packed with big-brain references to religion, politics, and literature. There are so many iconic moments in the endlessly quotable movie, like "What did the Romans ever do for us?", the stoning scene, "This bloke won't haggle!" and, of course, Biggus Dickus.
Watch on Netflix
27
'The Big Lebowski' (1998)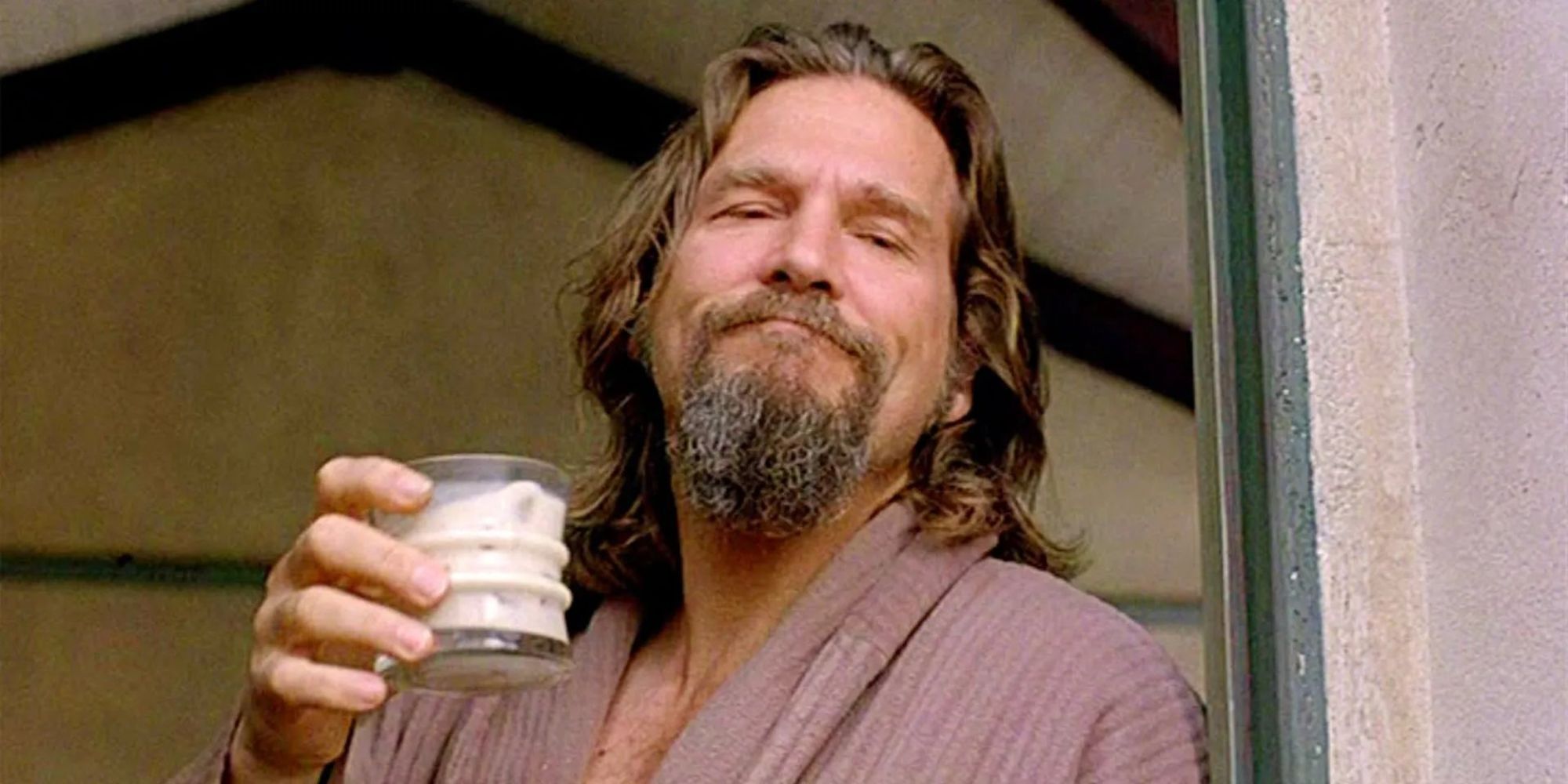 Directed by the Coen brothers, The Big Lebowski is a quirky crime-comedy that centers around Jeffrey "The Dude" Lebowski (Jeff Bridges), an easygoing slacker and avid bowler. When two thugs mistake him for a millionaire also named Jeffrey Lebowski, they urinate on his rug and set off a chain of bizarre events. The Dude seeks restitution from the wealthy Lebowski, inadvertently becoming entangled in various wacky plots.
Surreal, silly and endlessly quotable, The Big Lebowski quickly earned a cult following. The highlights are the eccentric performances: John Goodman, Steve Buscemi and John Turturro have never been better. "Nobody f**ks with the Jesus!"
Watch on Paramount+
26
'Modern Times' (1936)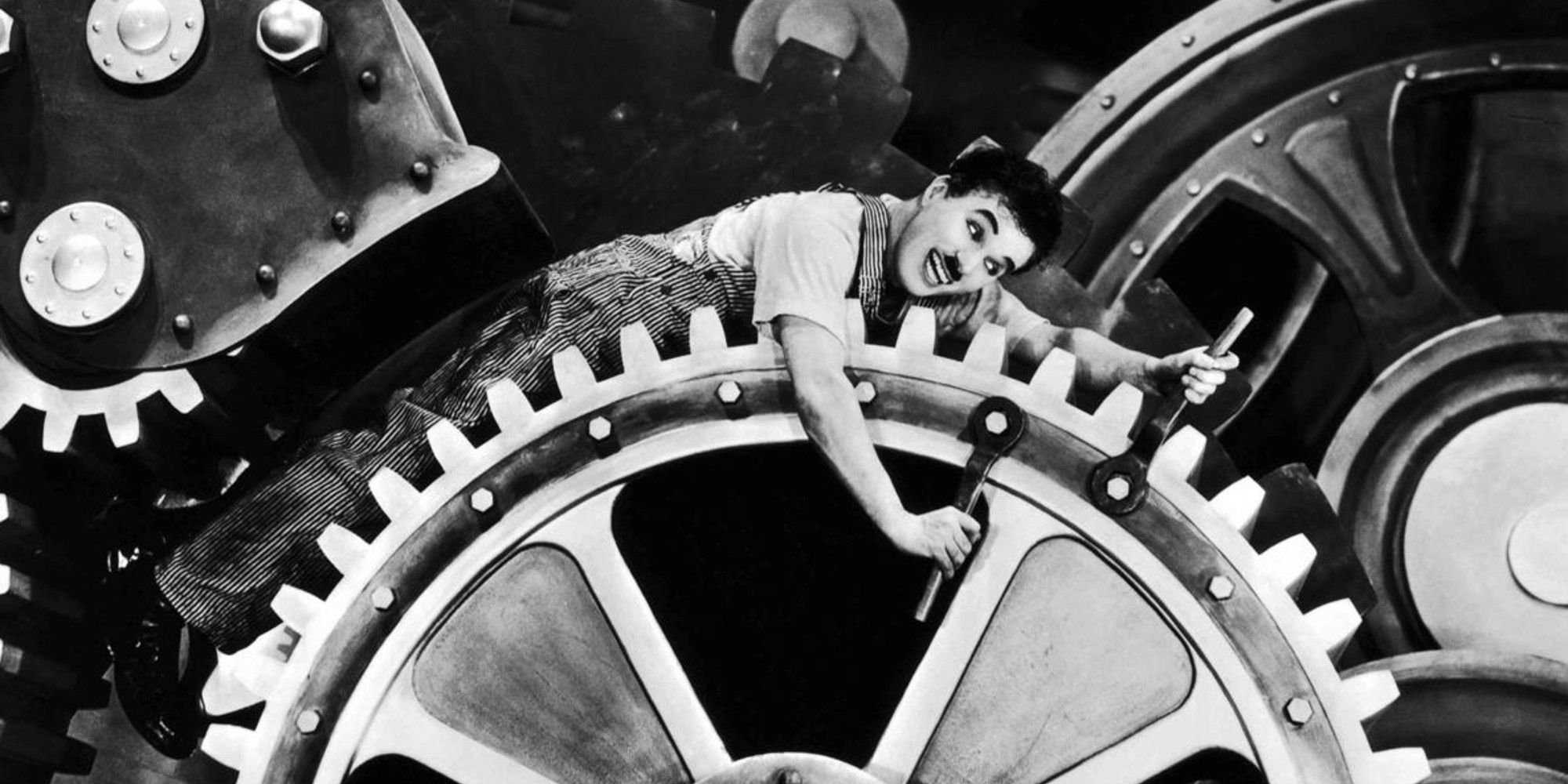 Modern Times, written and directed by Charlie Chaplin, is a silent comedy that explores the struggles of the working class during the industrial era. Chaplin stars as a nameless factory overwhelmed by modern life, leading to a nervous breakdown. After recovering, he meets a young homeless woman (Paulette Goddard), and together, they strive to build a life.
RELATED: The Best Charlie Chaplin Movies for Classic Film Beginners
It's particularly famous for the scene where Chaplin struggles to keep up with the assembly line, and is sucked into the gears. The film is a great blend of physical comedy and thoughtful themes, hinting at the more pointed films like The Great Dictator that would follow.
Watch on Max
25
'Planes, Trains and Automobiles' (1987)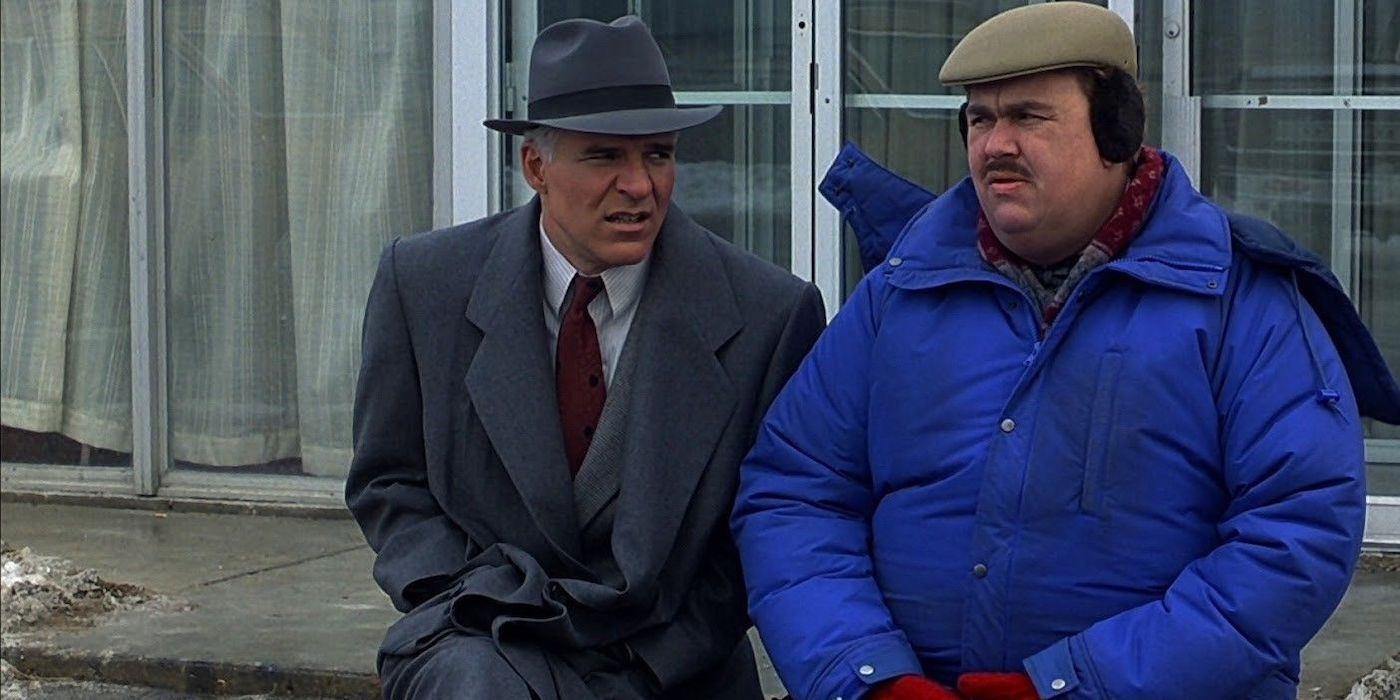 Steve Martin and John Candy were at the height of their powers when they teamed up for the John Hughes classic about two unlikely travel companions forced to endure a wild journey back home for Thanksgiving, Planes, Trains and Automobiles. Martin plays Neal Page, a businessman eager to get home to his family, while Candy is Del Griffith, a bumbling shower curtain ring salesman who inadvertently becomes Neal's travel partner.
With their vastly different personalities, the duo's misadventures across planes, trains, and automobiles make for a side-splitting comedy with a ton of heart. The stellar performances by Martin and Candy have earned it a place among the most beloved road trip movies.
Watch on Prime Video
24
'Anchorman: The Legend of Ron Burgundy' (2004)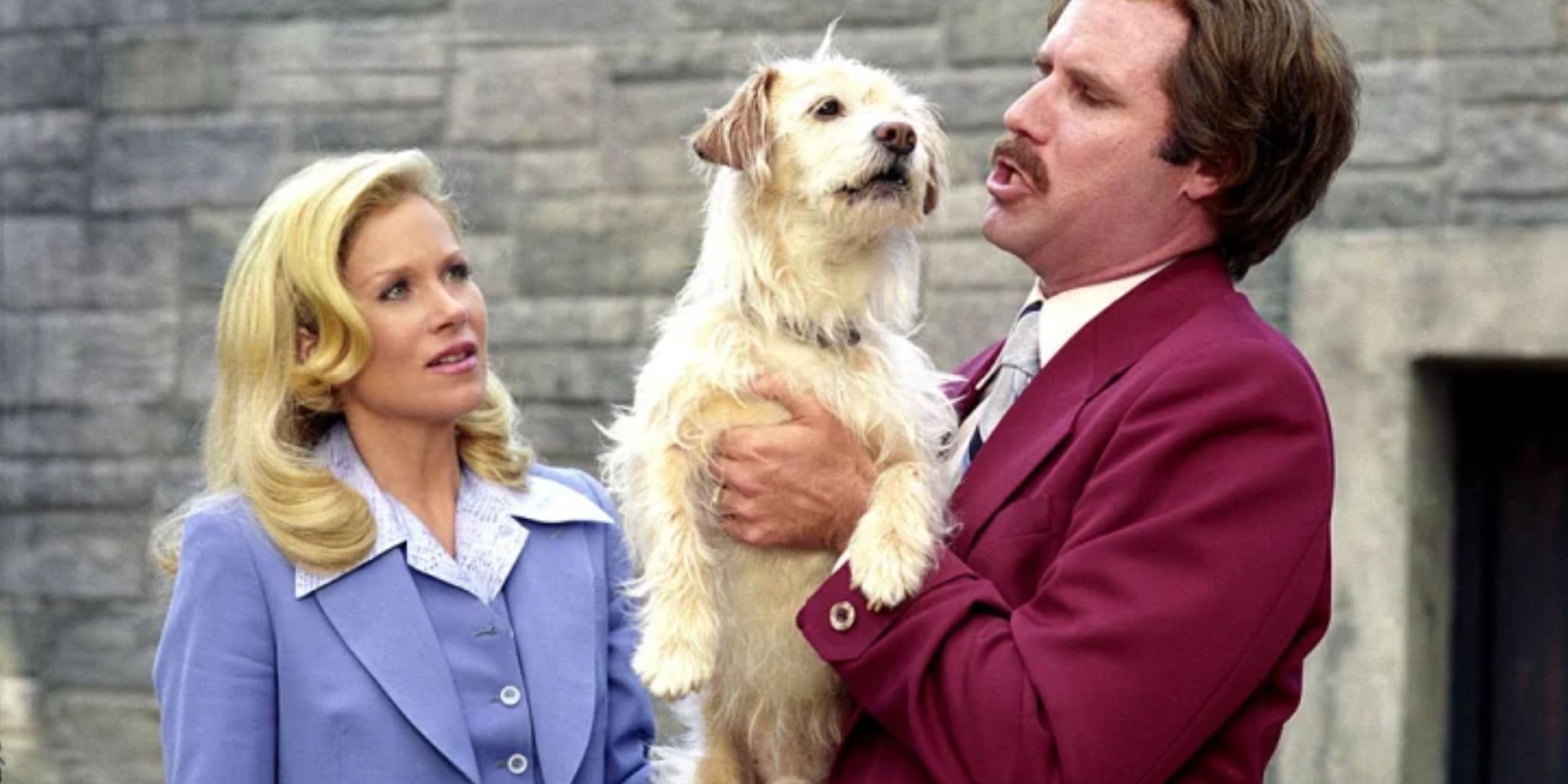 "Great Odin's raven!" Will Ferrell has played a number of iconic characters throughout his career, but none can top Ron Burgundy, a pompous and chauvinistic '70s news anchor. The film follows Ron's ego-driven journey as he competes with his colleagues, navigates his complicated relationship with his female co-anchor, and ultimately finds himself in a battle for his career.
He's joined by an ensemble cast made up of several comedy heavy-hitters like Christina Applegate, Paul Rudd, David Koechner, and Steve Carell. Director Adam McKay would go on to explore the darker side of politics and finance with movies like The Big Short and Vice, but with his debut feature he was still very much focused on producing the biggest laughs possible – and he more than succeeds.
Watch on Paramount+
23
'This is Spinal Tap' (1984)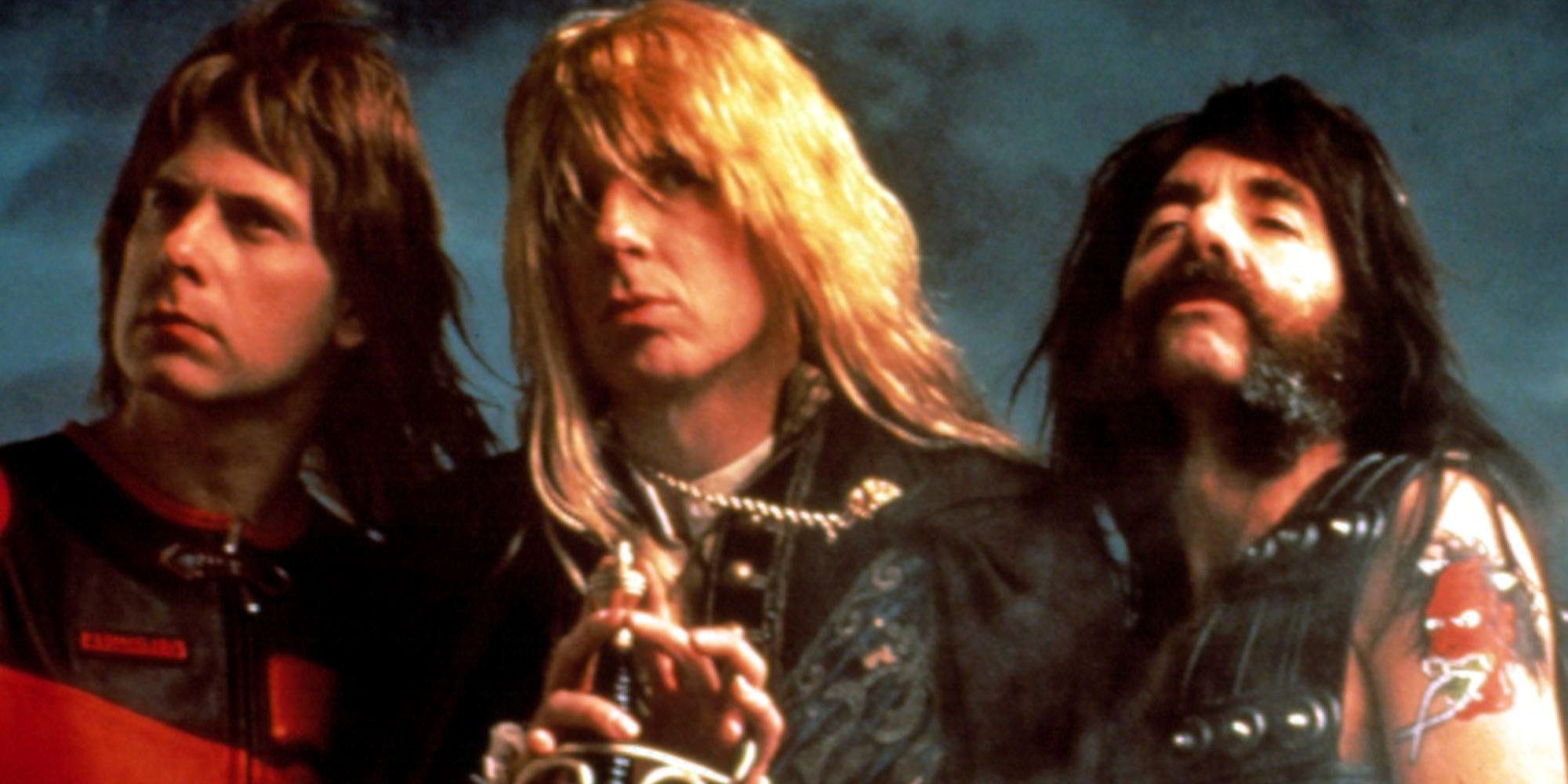 Among the most influential mockumentaries ever, This Is Spinal Tap stars Christopher Guest, Michael McKean, and Harry Shearer as members of a fictional heavy metal band. The film follows the band on their ill-fated tour of the United States, in the process satirizing the music industry and celebrity culture.
It breezes by at just 82 minutes long, but crams an unbelievable amount of jokes into its lean runtime, from the band stuffing vegetables down their trousers to the disastrous mini-Stonehenge. Its devotees include Edgar Wright, who called it a "solid gold classic".
22
'Groundhog Day' (1993)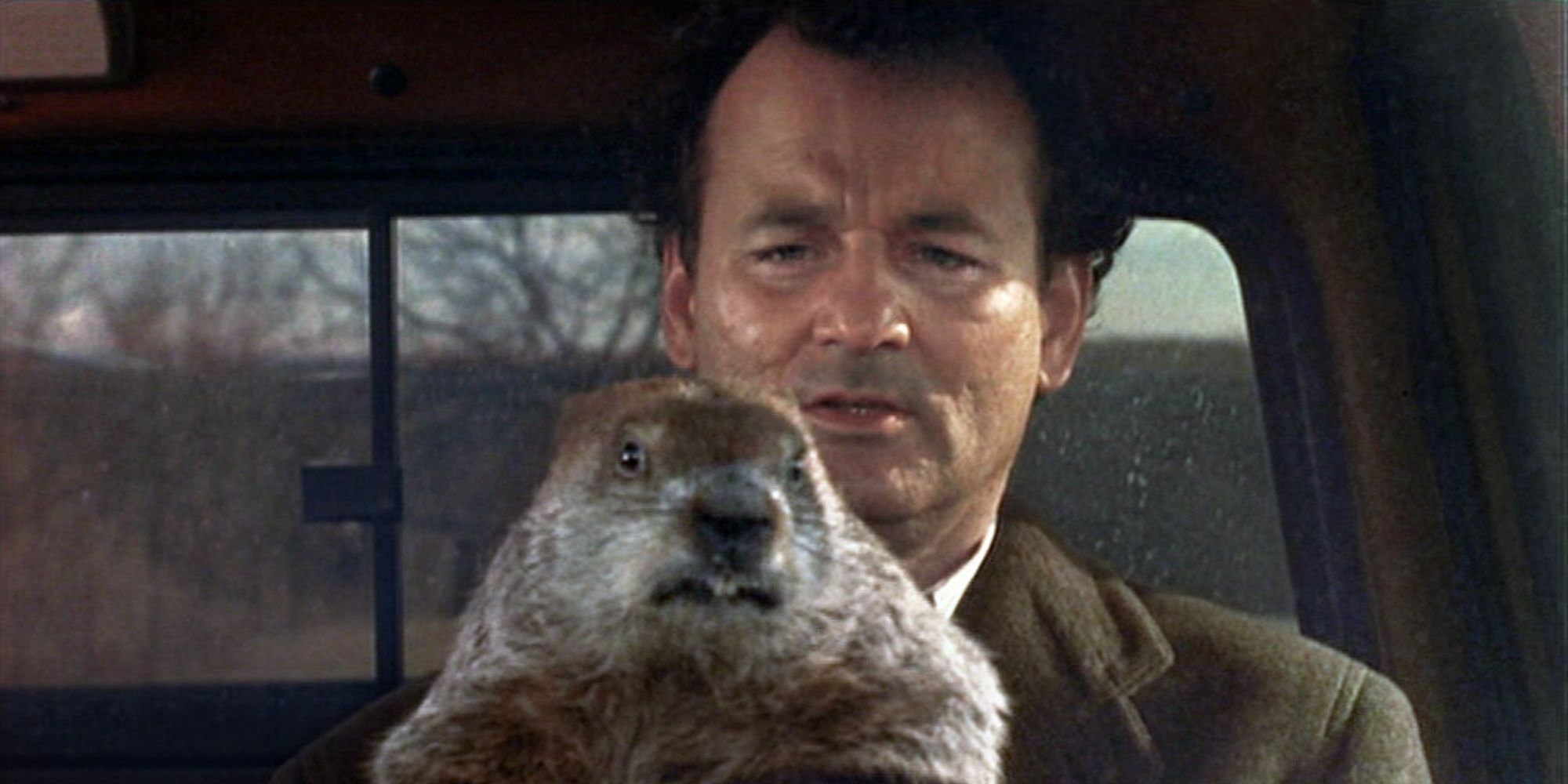 Bill Murray is Phil Connors, a cynical weatherman who finds himself stuck in a time loop, reliving the same day over and over again. As he struggles to break the cycle, Phil goes through a series of emotions, from frustration and despair to acceptance and personal growth. Murray showcases his talent for both comedy and drama, hinting at the depth he would bring to future roles like Lost in Translation.
RELATED: The Best Time Loop Movies (That Aren't 'Groundhog Day')
The film's clever writing and unique premise have influenced countless other films, to the point that time-loop movies have become a subgenre unto themselves. Groundhog Day also put the town of Punxsutawney, Pennsylvania on the map. Before the film, its annual Groundhog Day festival drew hundreds of attendees. Now, it's ten of thousands.
Watch on Netflix
21
'Clueless' (1995)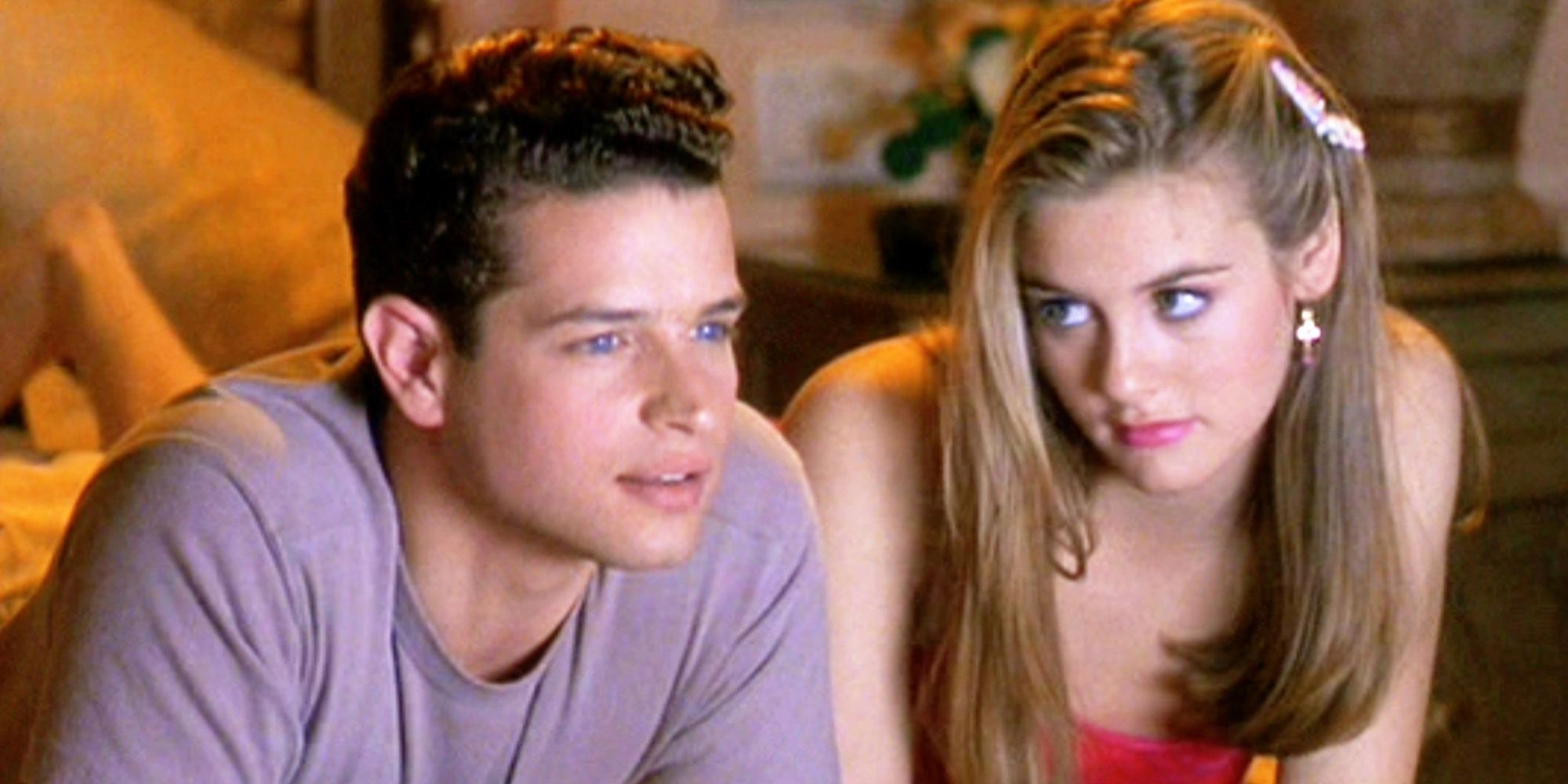 Amy Heckerling directed this teen comedy featuring Alicia Silverstone as Cher Horowitz, a popular and fashionable high school student in Beverly Hills. Cher navigates the ups and downs of teenage life, including crushes, friendships, and the transition to adulthood.
Heckerling said she was inspired by Jane Austen's novel Emma, but relocated the story to the "hyper-pastel fantasy place" of Beverley Hills. The result is one of the most fun coming-of-age stories of the '90s, perfectly capturing that decade's fashion and slang like a moment frozen in time.
Watch on Paramount+
20
'Dumb and Dumber' (1994)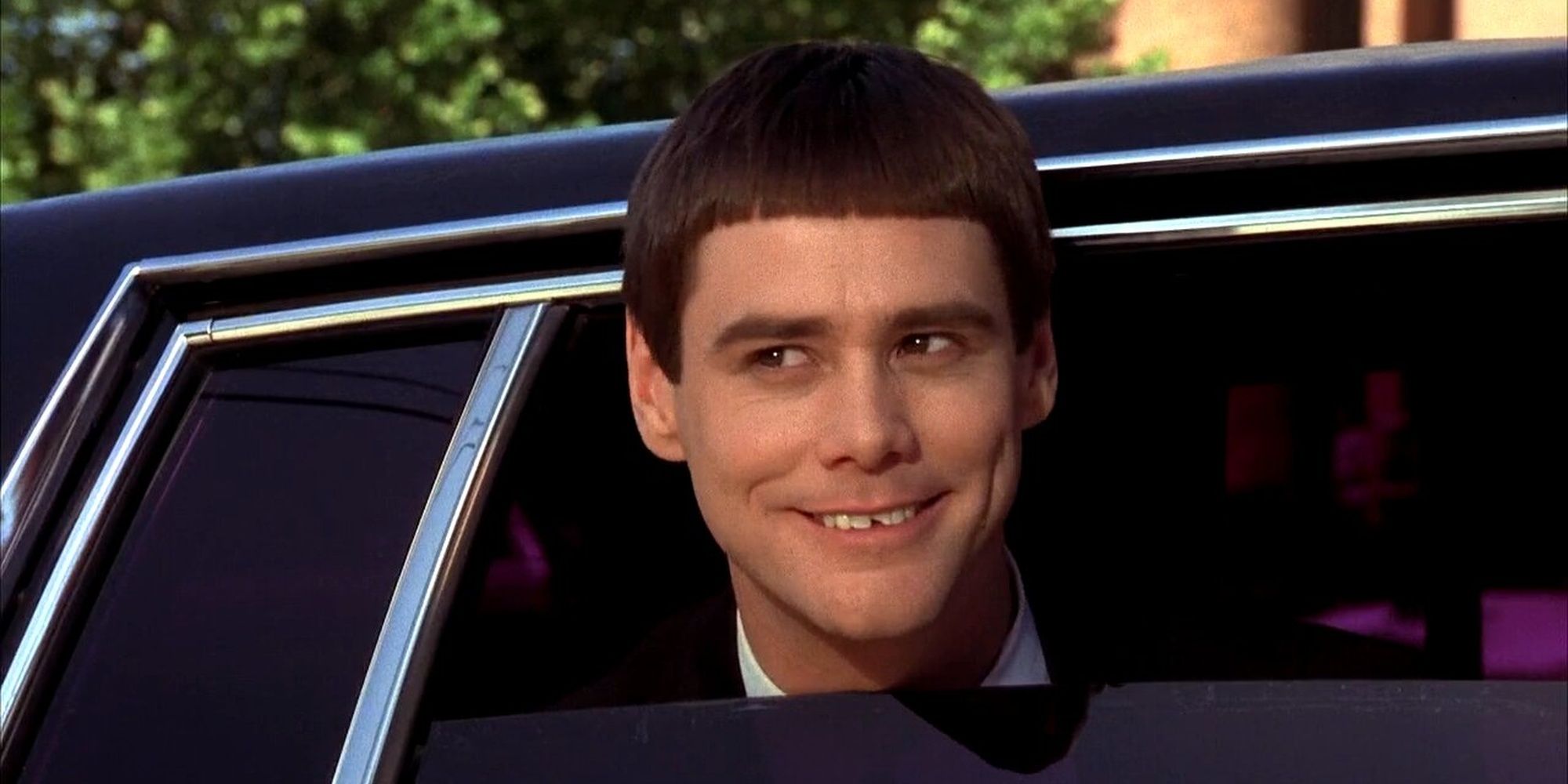 "So you're telling me there's a chance." Jim Carrey and Jeff Daniels deliver among their most committed performances here as Lloyd Christmas and Harry Dunne, two well-meaning but incredibly dim-witted friends who embark on a road trip to return a suitcase full of money to its rightful owner.
There are plenty of hilarious moments that have since become iconic. Roger Ebert said that the dead parakeet joke, especially, "made me laugh so loudly I embarrassed myself. I just couldn't stop." Sure, Dumb and Dumber is a little crude and, yes, the jokes don't always land, but when it works, it works, with Carrey and Daniels bouncing off each other to produce an infectious energy.
19
'Ferris Bueller's Day Off' (1986)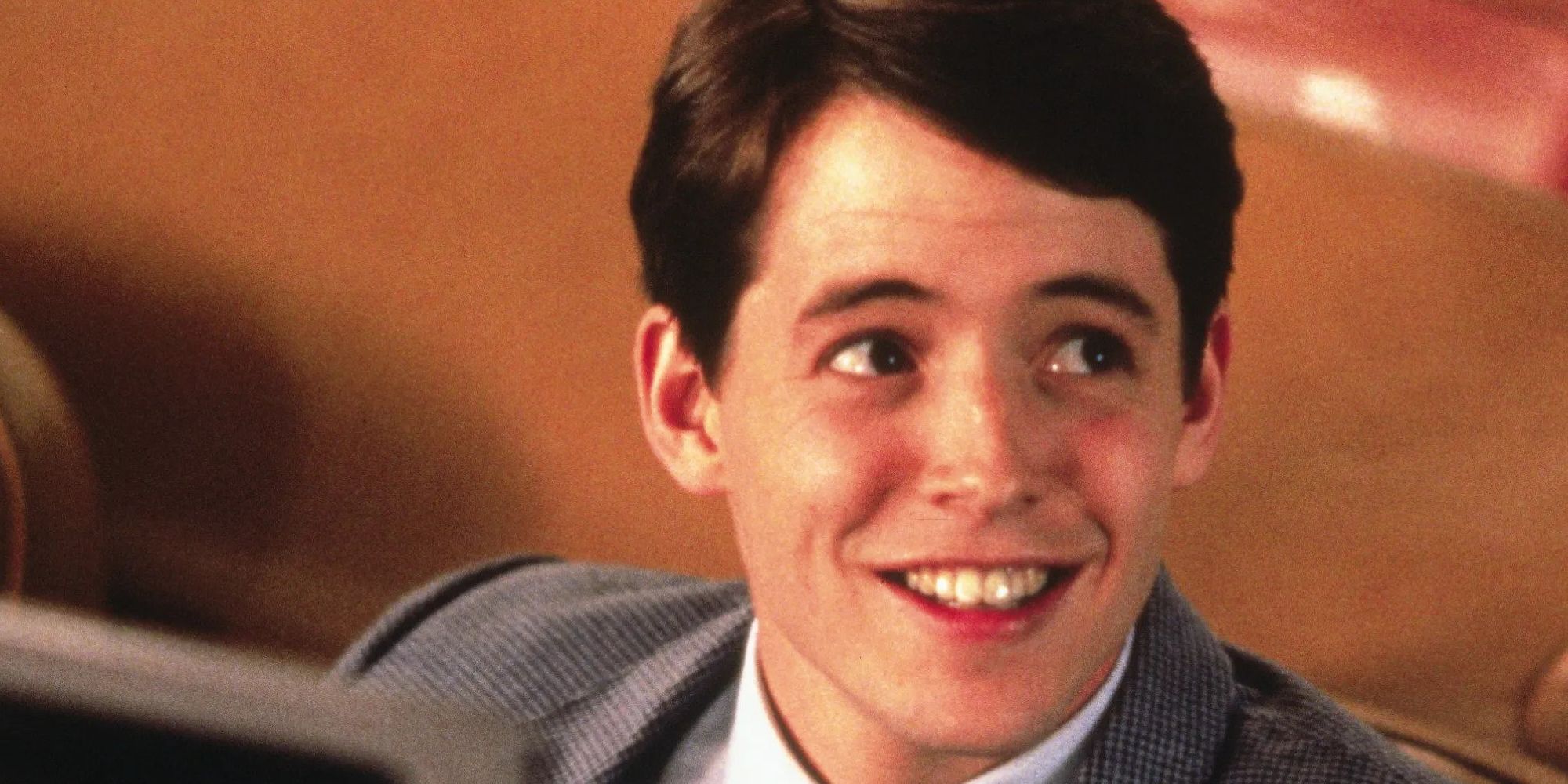 Another John Hughes classic, Ferris Bueller's Day Off stars Matthew Broderick as a charismatic high school student who decides to skip school and spend the day in Chicago with his best friend, Cameron Frye (Alan Ruck, now known for playing Connor on Succession), and his girlfriend, Sloane Peterson (Mia Sara). They embark on a wild adventure, dodging school officials, stealing a Ferrari, and enjoying all the city has to offer.
The lead actors are all in top form, and John Hughes regular, Edie McClurg, also delivers a great supporting performance. Fundamentally, the film is about the joy of youth, and more than any other popular '80s comedy movie, it has become emblematic of its decade.
Watch on Paramount+
18
'The Graduate' (1967)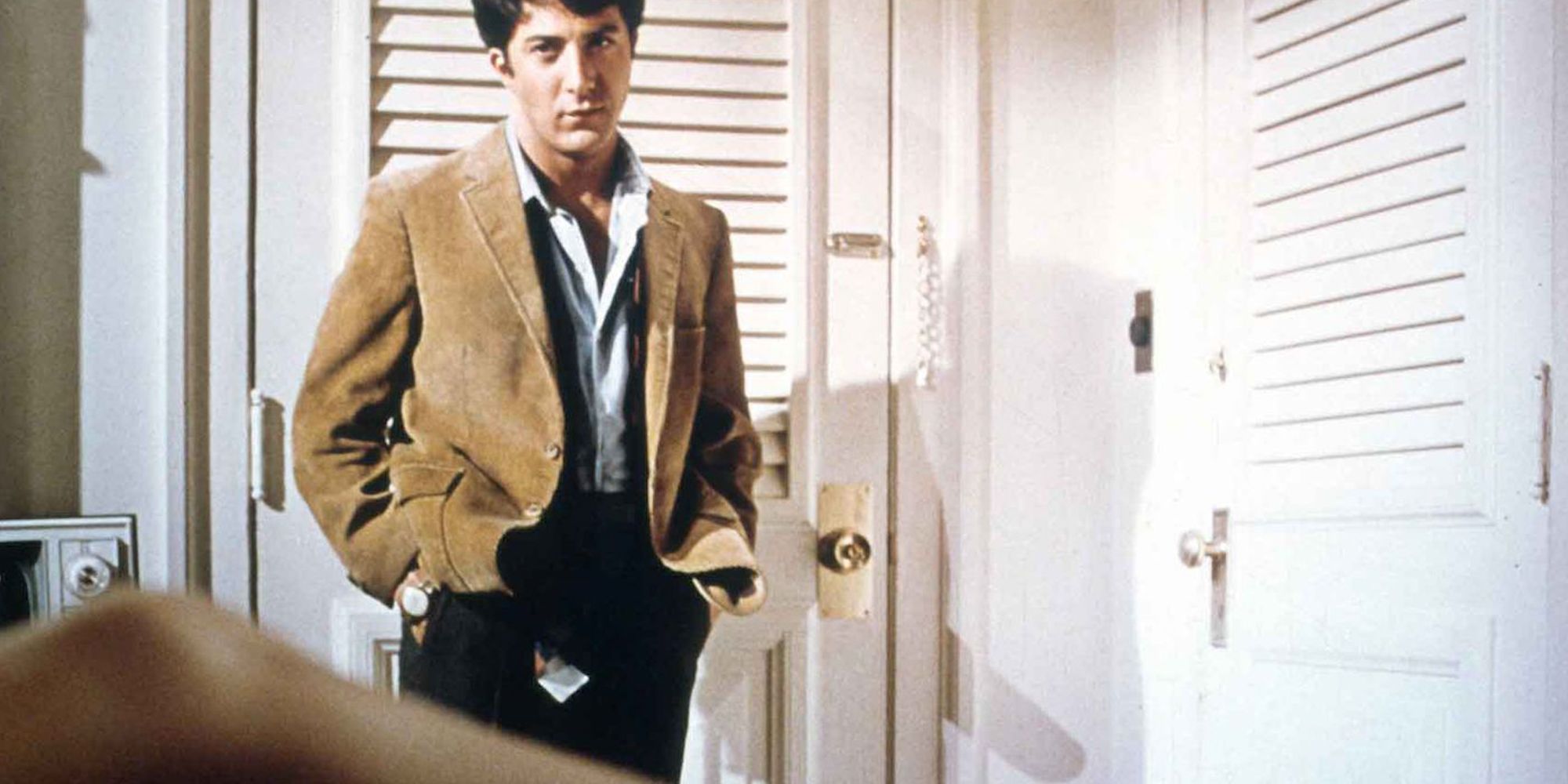 Benjamin Braddock (Dustin Hoffman) is a recent college graduate struggling to find his place in the world. He begins an affair with Mrs. Robinson (Anne Bancroft), a family friend and wife of his father's business partner. However, things become complicated when Benjamin falls in love with Mrs. Robinson's daughter, Elaine (Katharine Ross).
RELATED: The Best Movies of 1967
Hoffman delivers a nuanced performance as Benjamin, capturing the character's confusion, disillusionment, and desire for independence; the '60s generation in microcosm. However, the standout performance goes to Bancroft, who is enchanting and complex. The cinematography, soundtrack, themes of generational conflict, and the search for identity have made The Graduate a New Hollywood classic. What's perhaps most impressive about the movie is how fresh and modern it still feels, more than 50 years after its release.
Watch on The Criterion Channel
17
'Raising Arizona' (1987)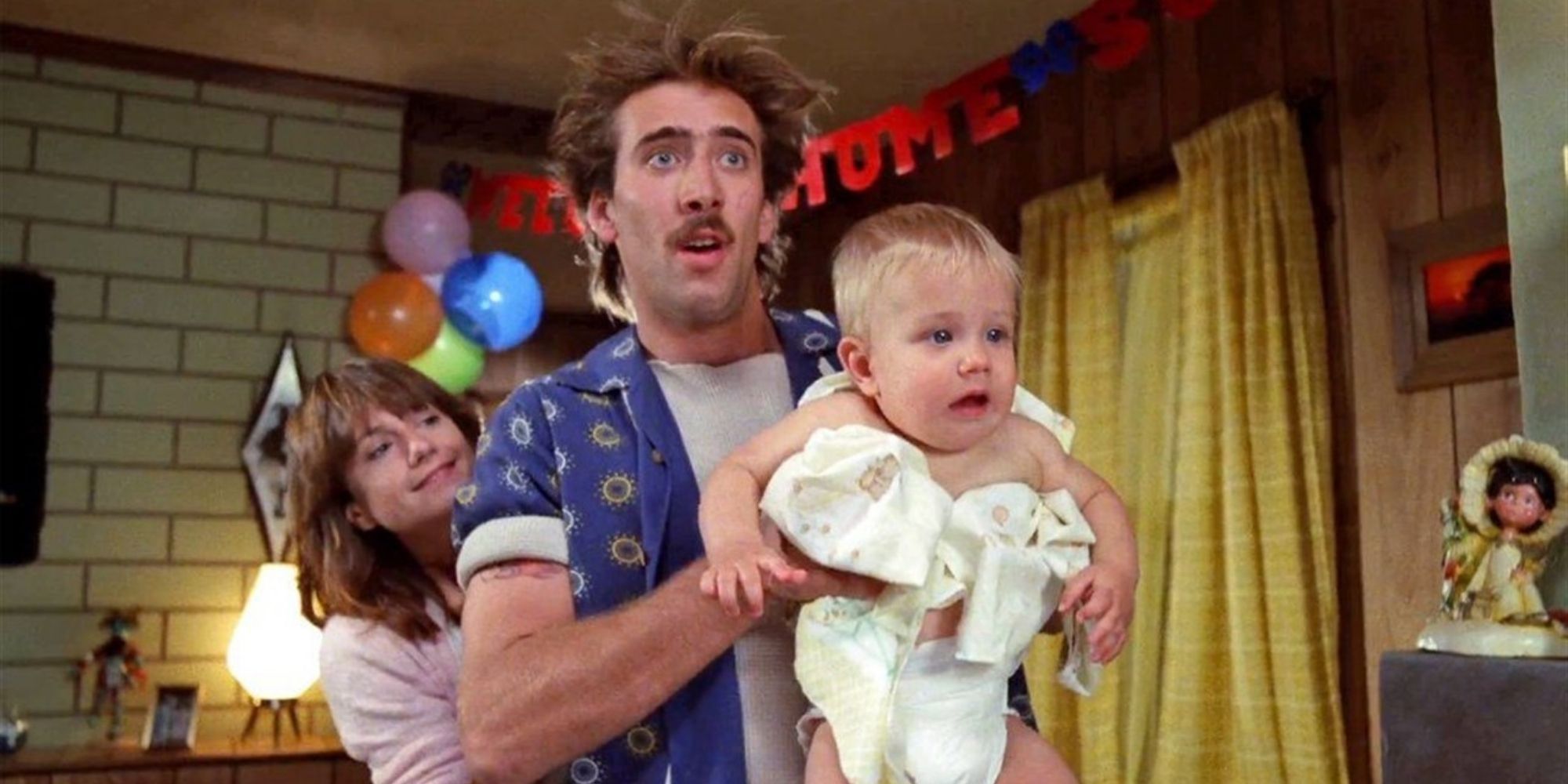 The Coen brothers' debut feature Blood Simple established them as talents to watch, but they took things to an entirely different level with their sophomore project. Raising Arizona is easily the most wildly creative comedy of the '80s, bursting with larger-than-life characters and stylized direction.
Nicolas Cage plays H.I. McDunnough, a hapless ex-convict who falls in love with a police officer named Ed (Holly Hunter). The two of them struggle with infertility and ultimately decide to kidnap one of a set of quintuplets born to a wealthy family. Chaos ensues as they attempt to raise the child as their own, with hilarious and often surreal results.
Watch on Starz
16
'Coming to America' (1988)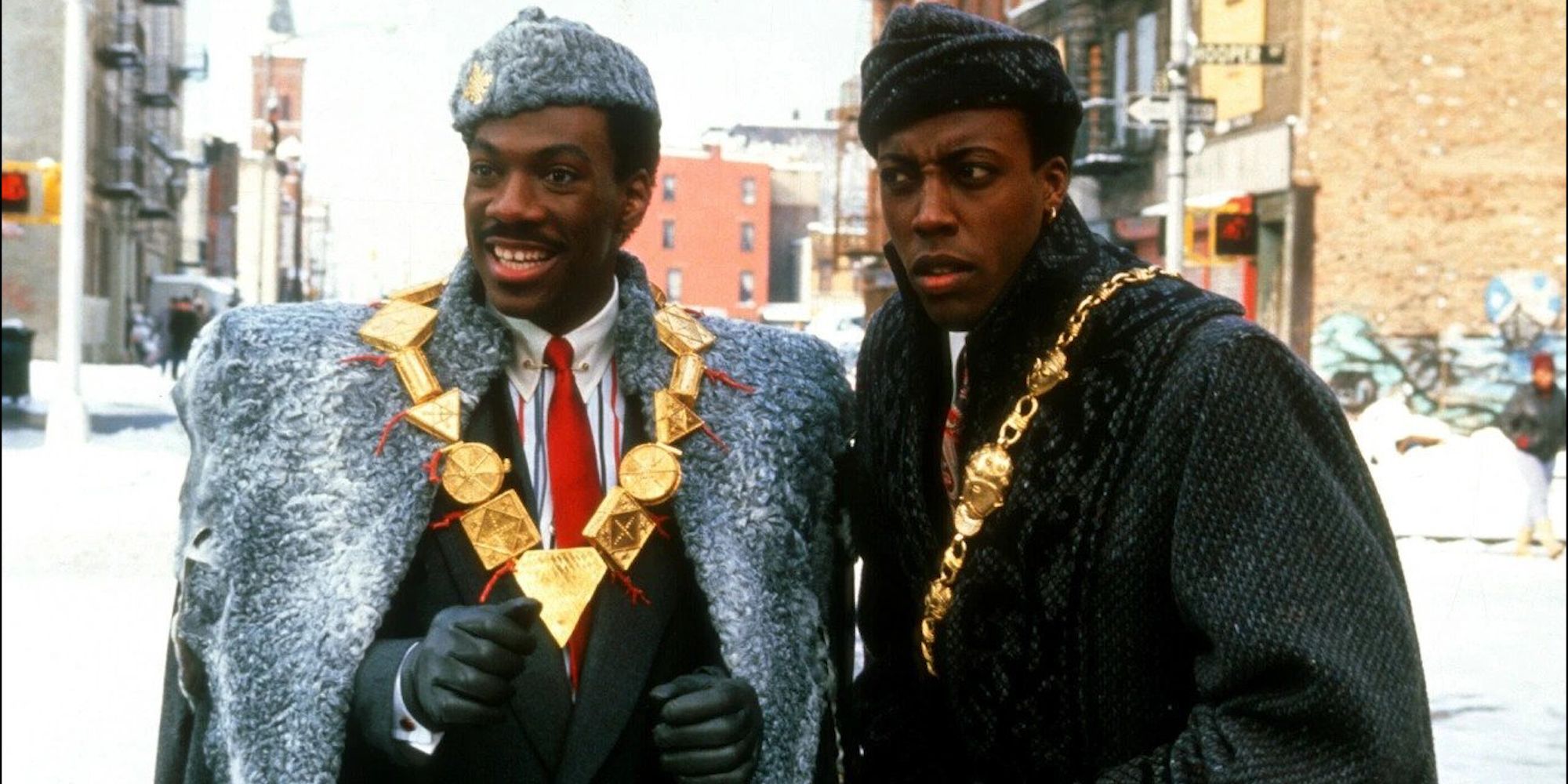 Comedy legends Eddie Murphy and John Landis reunited for this flick about Prince Akeem, the heir to the throne of the fictional African country of Zamunda, who travels to America with his best friend and servant Semmi (Arsenio Hall), in search of true love and adventure. They settle in Queens, New York, and attempt to blend in with the locals while searching for a suitable bride for the prince. Along the way, they encounter a wide array of colorful characters, from a fast-talking barber to a soulful singer.
Murphy is consistently hilarious, imbuing his character with just the right mix of charm, humor, and innocence. The result is a wacky blend of satire, romance, and fish-out-of-water comedy that ranks among Landis' most entertaining work.
15
'Borat: Cultural Learnings of America For Make Benefit Glorious Nation of Kazakhstan' (2006)
Sacha Baron Cohen is chameleonic, shape-shifting between dozens of hilarious characters over his career. However, his most iconic creation is Borat Sagdiyev, a Kazakhstani journalist who travels to America to make a documentary about the country. Borat interacts with real-life Americans, often exposing their prejudices through his outrageous behavior and bizarre customs. Along the way, he meets a wide range of characters, from frat boys to etiquette coaches, all of whom react to his antics in unpredictable ways.
The movie works thanks to Cohen's improv skills and fearless approach. The film was controversial, with some critics accusing it of perpetuating negative stereotypes of Kazakhstan and its people. However, the genius of Borat is that the joke is really on America. It broke ground as a mockumentary, and its influence can still be seen on shows like Nathan Fielder's Nathan For You.
Watch on Hulu
14
'When Harry Met Sally' (1989)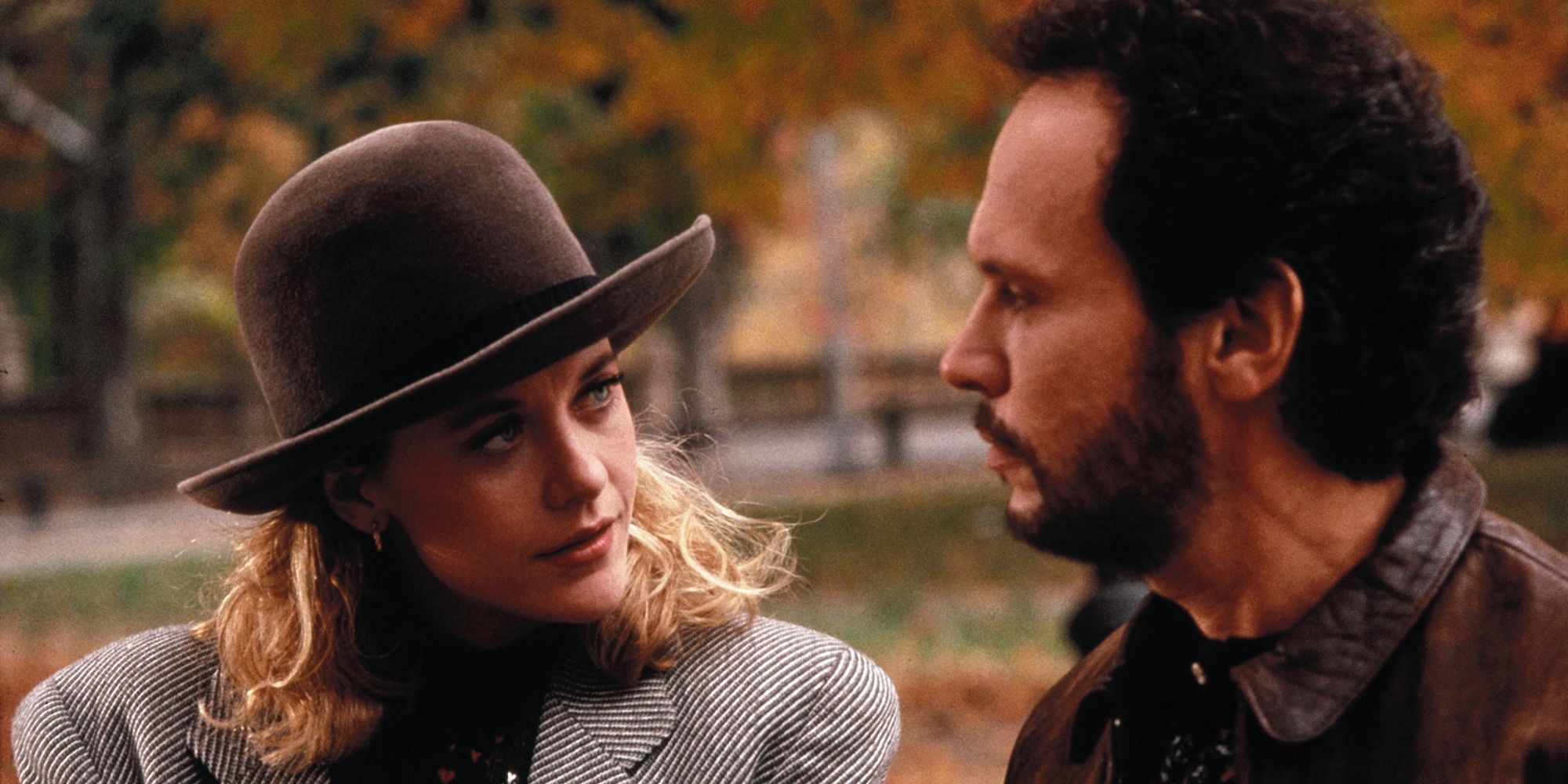 Rob Reiner was on fire from the late '80s into the early '90s, directing a string of terrific projects: Stand By Me, The Princess Bride, When Harry Met Sally…, Misery, and A Few Good Men. Of these, When Harry Met Sally… is the most purely heartwarming. Harry (Billy Crystal) and Sally (Meg Ryan) are initially strangers, but after a chance encounter, they become close friends. As they struggle through the ups and downs of their own romantic lives, their friendship deepens, and they start to wonder if they might be meant for each other after all.
RELATED: The Best Romantic Comedies of All Time, Ranked
It's a quintessential rom-com that left an indelible imprint on the genre. Reiner's direction is understated, allowing the characters and their relationships to take center stage. It works because of the fantastic chemistry between Crystal and Ryan.
13
'Duck Soup' (1933)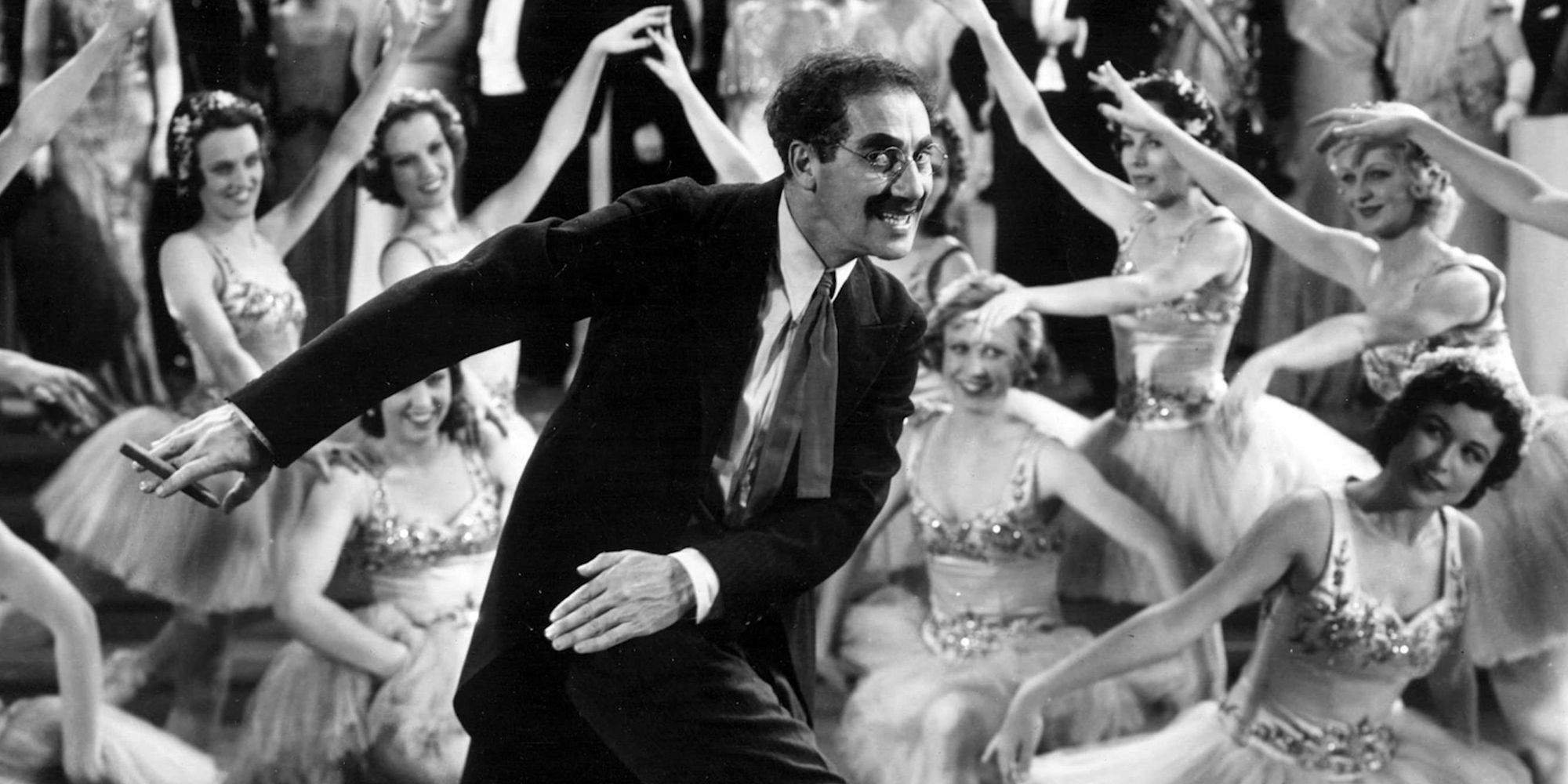 The Marx Brothers were a comedy troupe that got their start on the stage in the early 20th century, before transitioning to film during the advent of talkies. They starred in a number of hit films, but their finest project is Duck Soup, directed by Leo McCarey. The movie follows the absurd exploits of Rufus T. Firefly (Groucho Marx), who becomes the dictator of the fictional country of Freedonia. Fast-paced humor, zany physical comedy, and anarchic spirit are at a premium here, with the Marx Brothers delivering their signature brand of wisecracking one-liners and slapstick antics.
The film satirizes politics and war, reflecting the political turbulence then underway in Europe, and many of the jokes are still relevant today. Not to mention, the supporting cast, including Margaret Dumont as the wealthy widow Mrs. Teasdale and Raquel Torres as Firefly's love interest, are great foils for the brothers' wackiness.
12
'It Happened One Night' (1934)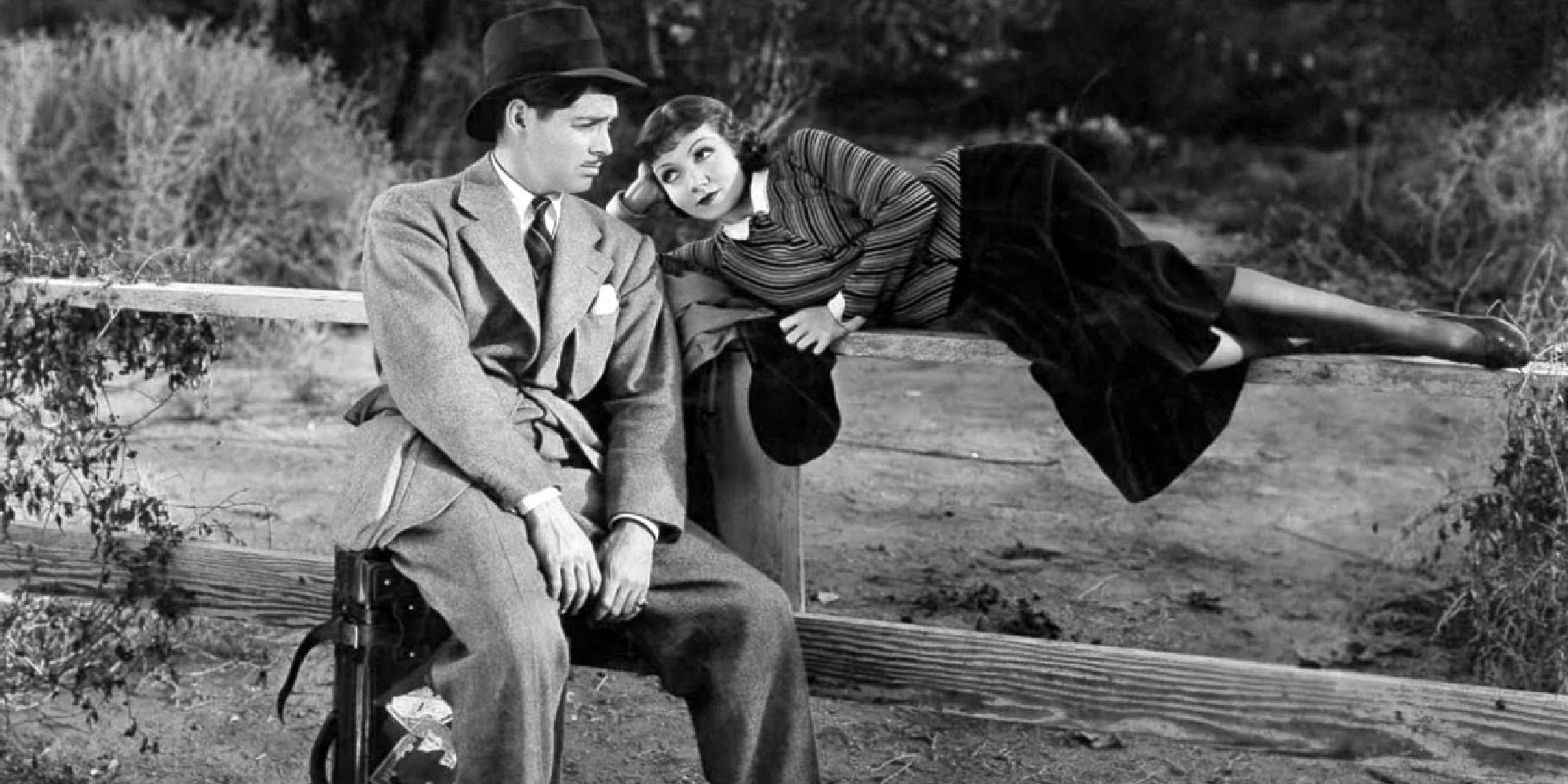 It Happened One Night tells the story of a spoiled socialite named Ellie Andrews (Claudette Colbert), who runs away from her wealthy father to marry a man he disapproves of. Along the way, she meets a newspaper reporter named Peter Warne (Clark Gable), who sees the story as his chance to get a big scoop. As they travel together on a series of misadventures, they fall in love despite their different social positions.
It quickly became an audience favorite due to the dynamic and chemistry between the leads. They have several famous scenes together, such as the one where Gable's character teaches Colbert's character how to hitchhike. The film is one of the crown jewels in director Frank Capra's filmography, cementing his place as a giant of Hollywood's Golden Age.
11
'Annie Hall' (1977)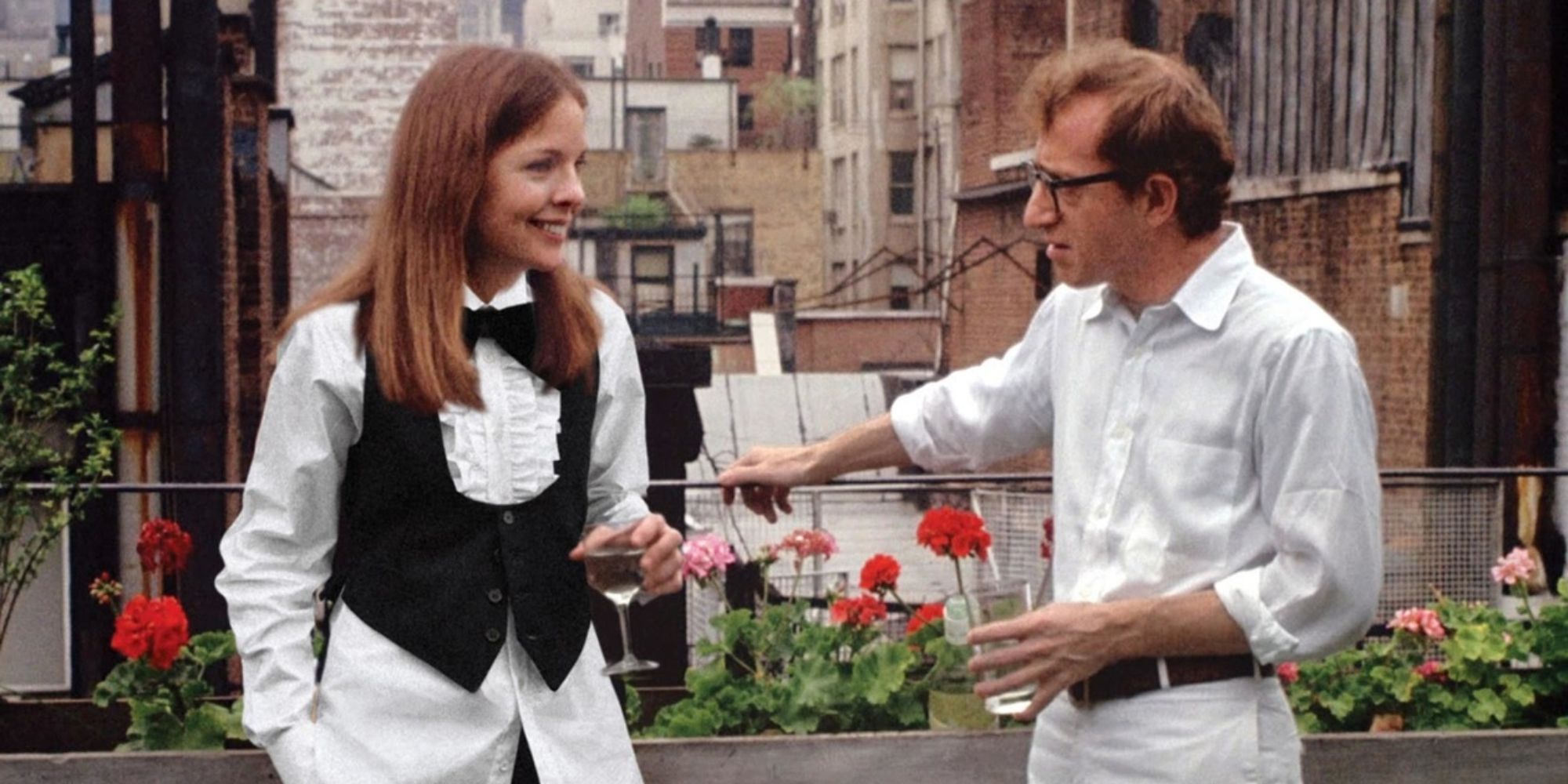 Neurotic New York comedian Alvy (Woody Allen) falls in love with a quirky aspiring singer named Annie Hall (Diane Keaton). Annie Hall explores their relationship over several years, delving into themes of love, commitment, and the struggles of modern relationships. The film is known for its innovative storytelling, including the use of flashbacks, breaking the fourth wall, and surreal imagery.
There are gags aplenty, but also some genuine and thoughtful commentary on modern love. Not for nothing, it cleaned up at that year's Oscars, winning Best Picture, Best Director for Allen, Best Actress for Keaton, and Best Original Screenplay. Its impact on popular culture continues to be felt today: the "lobster scene" alone has been parodied countless times. Allen has fallen from grace in recent years, but there's no denying Annie Hall's status as a gem of '70s cinema.
Watch on Prime Video