Fantasy movies provide a true escape from reality, bringing viewers to faraway lands with magical powers, creatures, and beings. The farthest depths of imagination are brought to the surface in the different stories that fall under the category of fantasy. The extraordinary becomes the ordinary!
The best fantasy movies ever made are those that often inspire massive franchises, introduce novel aspects to the oversaturated genre, or are impactful and memorable enough to stay with audiences for years. These are also the ideal movies for viewers looking for the must-see fantasy films, as they defined and continue to change the enduring genre.
Updated on June 23, 2023, by Hannah Saab:
With recent award-winning adaptations of classic tales like Guillermo del Toro's Pinocchio and upcoming attempts like Wonka (December 15, 2023), it's easy to see that the best fantasy movies ever made tend to have an enduring influence on cinema. Thankfully, there's no shortage of the very best from the genre that fans should consider essential viewing.
25
'The Green Knight' (2021)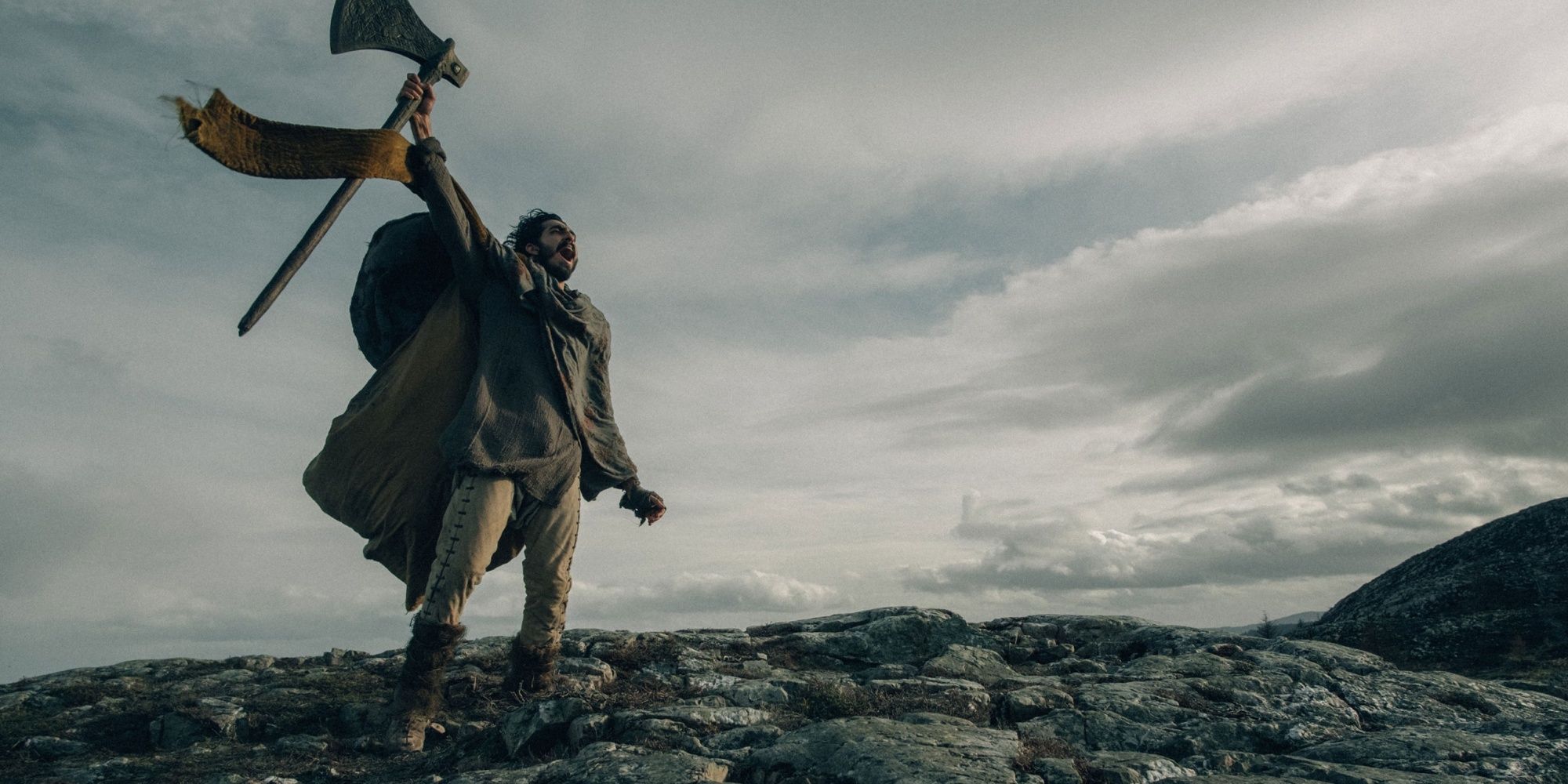 A visually stunning movie based on the 14th-century poem "Sir Gawain and the Green Knight," director David Lowery's 2021 masterpiece is an underrated story of courage, mortality, and what it means to be human. The Green Knight follows Gawain (Dev Patel), as he embarks on a perilous journey to keep his word to the titular character. Along the way, he meets otherworldly creatures and people with bad intentions.
With an enchanting atmosphere that holds viewers' attention throughout Gawain's magical odyssey, it's easy to overlook The Green Knight's philosophical themes and pressing questions about life and death. The protagonist's journey is as much a quest to prove himself as it is to discover who he really is, pointing the mirror at audiences and their own paths forward.
Watch on Tubi
24
'A Monster Calls' (2016)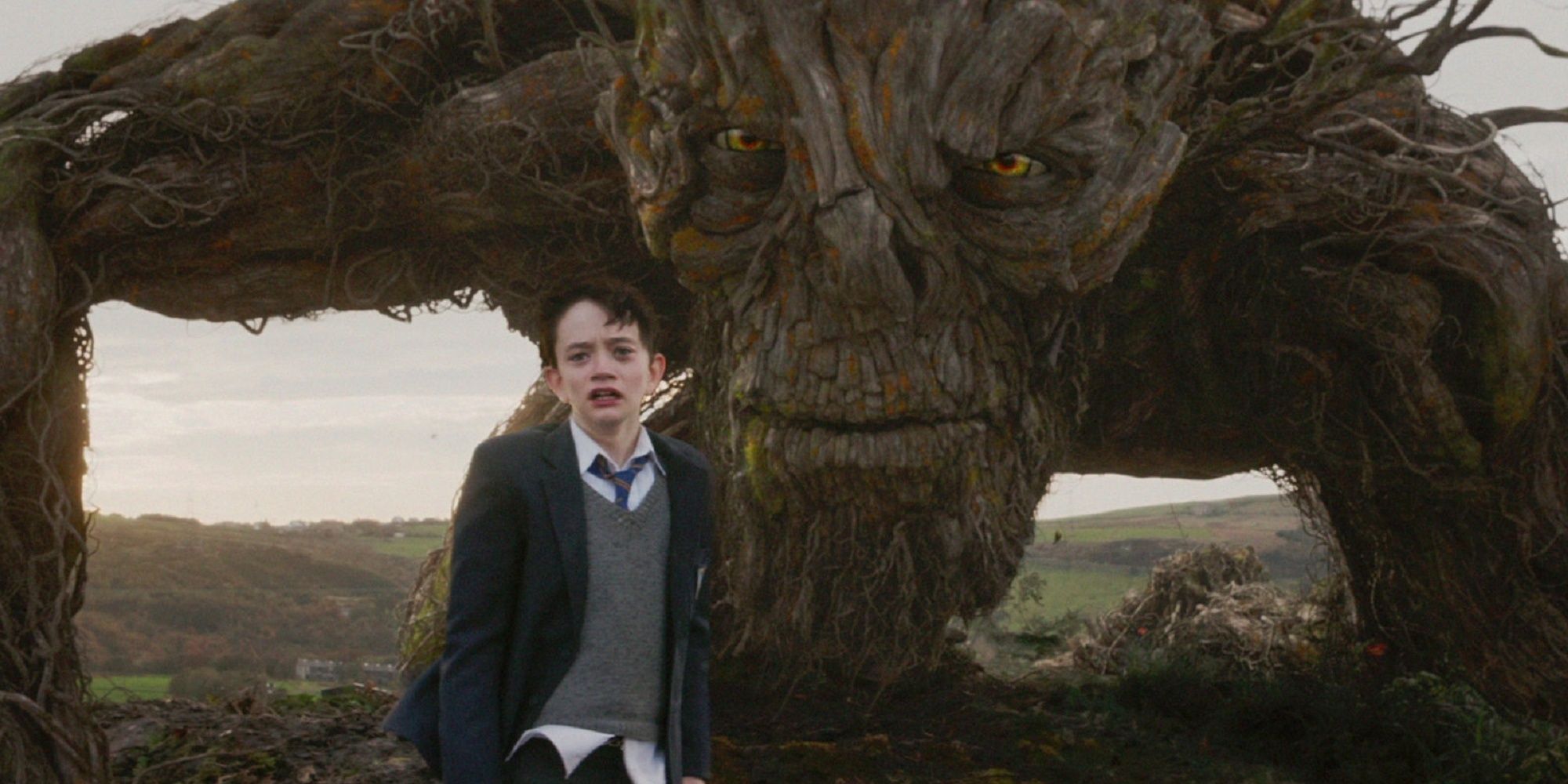 Directed by J. A. Bayona, A Monster Calls is a modern classic that tells the heartfelt story of Conor O'Malley (Lewis MacDougall), a young boy who struggles with his mother's terminal illness. When the titular Monster (Liam Neeson) shows up on his bedroom window one night, the biggest adventure of his life begins.
Visually striking and emotionally powerful, A Monster Calls seamlessly blends reality and fantasy, highlighting the transformative power of magic and imagination (especially in the darkest times). Its unflinching depiction of grief and the healing effect that stories can have is unmatched, and will likely capture fans' hearts for years to come.
Watch on Netflix
23
'The Thief of Bagdad' (1924)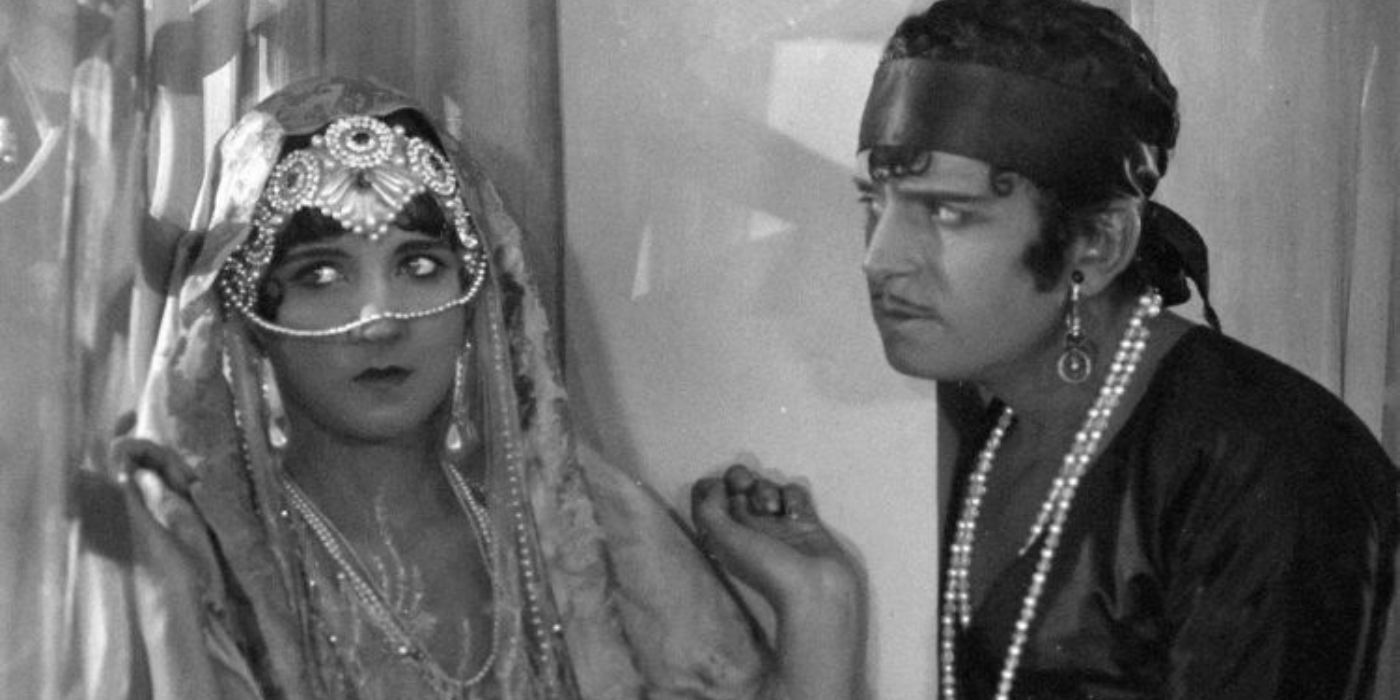 Often hailed as one of the greatest silent movies ever made, Raoul Walsh's The Thief of Bagdad is a crucial masterpiece in the fantasy genre. It's an adaptation of One Thousand and One Nights and revolves around the classic story of a poor thief who falls for the beautiful daughter of the wealthy and powerful Caliph of Baghdad.
The fantasy-adventure film is a triumph of visual effects and set new benchmarks not just within the genre, but for cinema as a whole. Its ornate sets, gorgeous costumes, and groundbreaking production design immediately set it apart and cemented its place as an influential masterpiece.
Watch on Prime Video
22
'Life of Pi' (2012)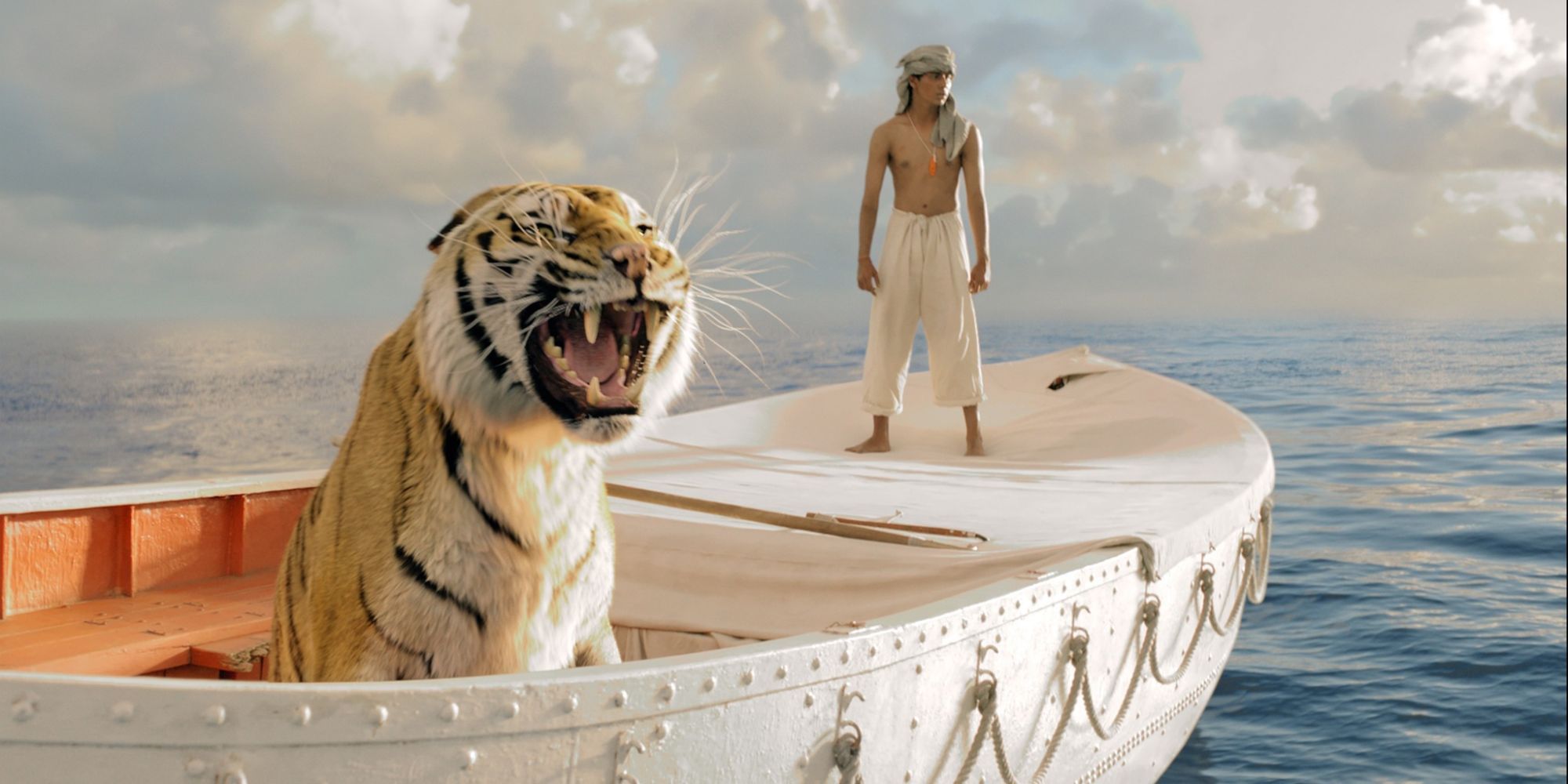 Director Ang Lee's Life of Pi is a beloved classic that needs no introduction. Based on Yann Martel's eponymous 2001 novel, the film depicts the unlikely bond and wacky misadventures that two shipwreck survivors experience as they drift on a lifeboat in the Pacific Ocean.
With a stellar performance from Suraj Sharma (who plays the sixteen-year-old survivor Pi Patel) anchoring the magical odyssey, Life of Pi takes audiences on an artful story of resilience and faith. As Pi and the surviving tiger become closer together, the boundless ocean throws life-threatening dangers their way. All in all, the film is a masterful blend of beautiful scenery, thrilling moments, and thought-provoking underpinnings that have made it an award-winning work that has stood the test of time.
21
'The Seventh Seal' (1957)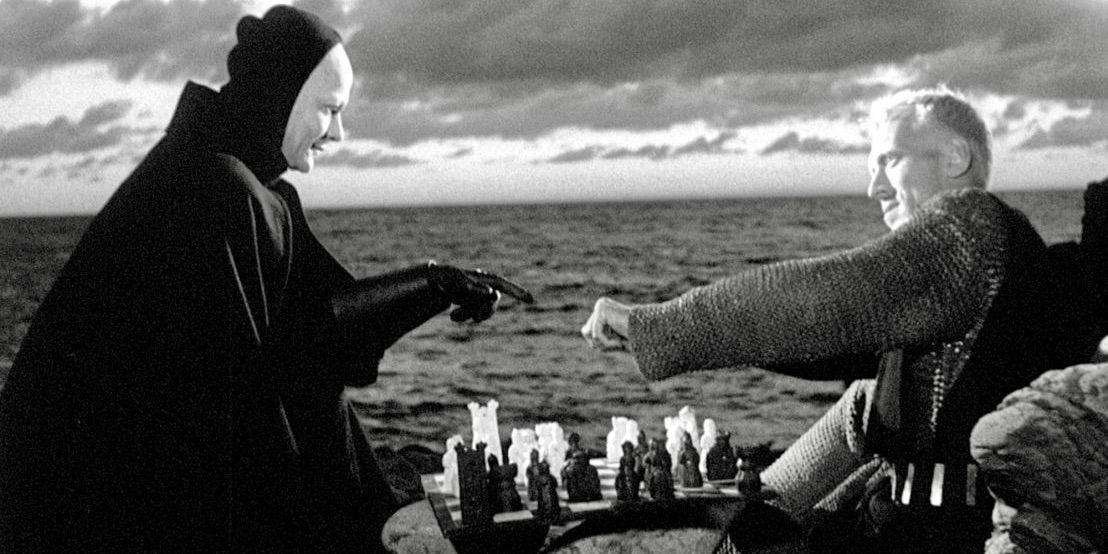 The film that helped the legendary director Ingmar Bergman become a renowned figure in world cinema, The Seventh Seal is a timeless masterpiece. It follows the story of a disillusioned Swedish knight Antonius Block (Max von Sydow), who comes home from the Crusades only to be greeted by the harrowing result of the Black Death in his community. When he meets Death (Bengt Ekerot), he challenges him to a chess match that could cost him his life.
A profound and contemplative work of art, The Seventh Seal is a meticulously crafted film that uses symbolism and poetic imagery to discuss philosophical and universal themes like life, mortality, and faith. It's one of the best existentialist movies of all time, and is a must-see for viewers looking to confront similar tough questions.
Watch on Max
20
'The Dark Crystal' (1982)
The opus known as The Dark Crystal is a fantastical tale chronicling the journey of Jen (Stephen Garlick), the one surviving member of a Gelfling tribe. His grueling quest is to acquire a sliver of the titular crystal, a powerful jewel that, upon breaking, plunged the world into darkness. Jen's mission has one main goal – to reassemble the crystal – while also stopping the ruinous Skeksis, and restoring balance to the cosmos.
The influence of cult classic The Dark Crystal on the fantasy genre is remarkable. It was a groundbreaking showcase of the latest in puppetry, animatronics, and practical effects, which all seamlessly combine to create a wondrous world of magical creatures and stunning landscapes. It marked an important point in the genre in the 80s and was a critically re-assessed hot topic of discussion well into the 90s. Its influence is still felt in the craftsmanship behind fantasy films today.
Watch on Tubi
19
'The Green Mile' (1999)
In director Frank Darabont's The Green Mile, viewers are taken on a heart-wrenching journey on death row at the Cold Mountain Penitentiary during the Great Depression. Based on the eponymous novel by Stephen King, the renowned three-hour-long movie depicts the fantastical events following the arrival of the death row inmate, John Coffey (Michael Clarke Duncan), who is a gentle giant with supernatural abilities. He forms a bond with one of the guards, Paul Edgecomb (Tom Hanks), whose life is forever changed by their brief friendship.
With a tour-de-force performance from Hanks and Duncan and a deeply emotional story, The Green Mile is a fantasy film that's impossible to forget. It has surprisingly strong commentary on the flaws of the judicial system, prejudice, and abuse of power. Plus, it's hard not to shed a tear at its heartbreaking conclusion.
Watch on Max
18
'My Neighbor Totoro' (1988)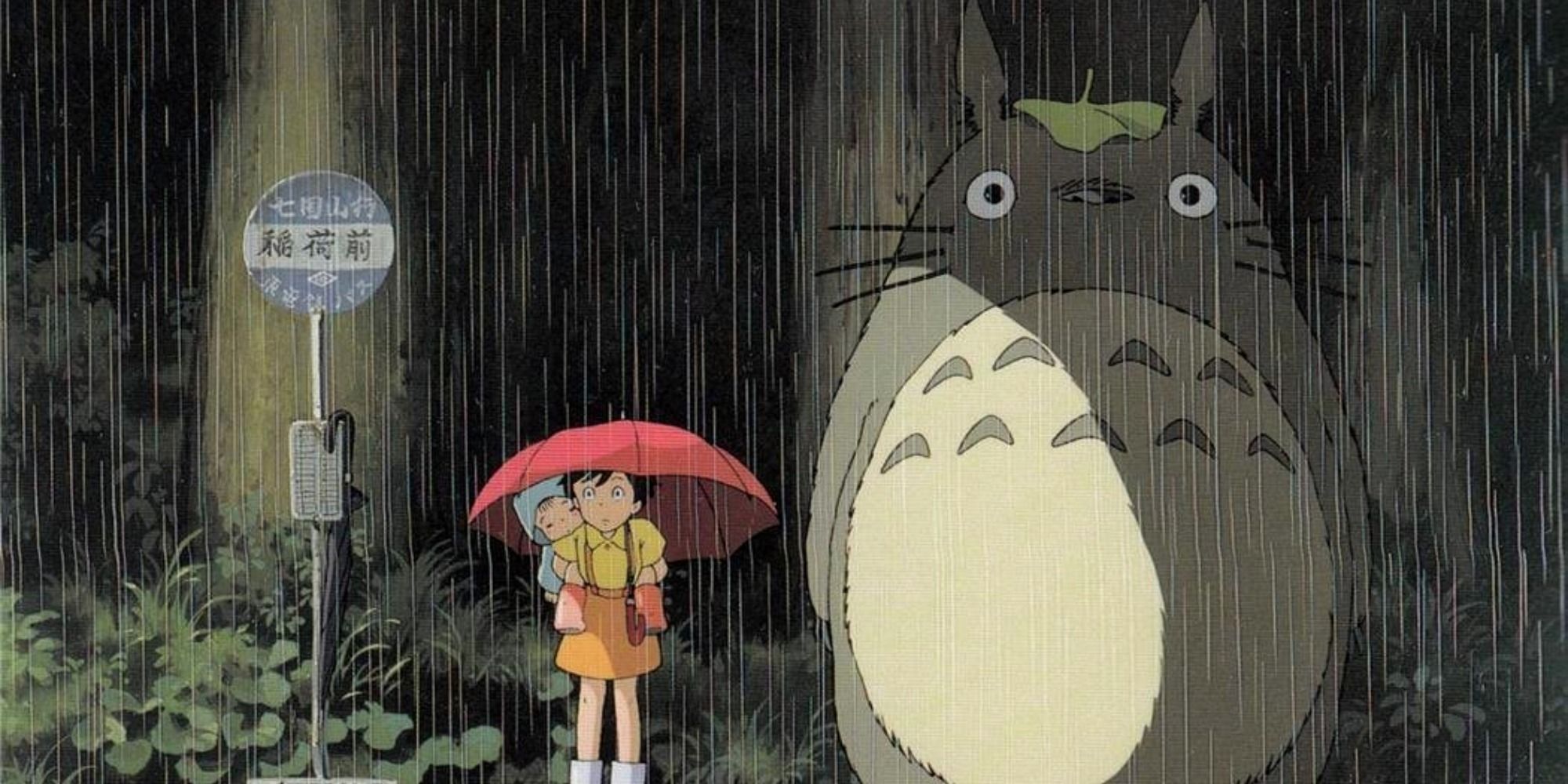 A Hayao Miyazaki masterpiece that appeals to audiences' inner child, My Neighbor Totoro tells a touching tale of innocence and beauty (with a dash of magic). It revolves around the bond between two sisters, who make a new adorable friend, Totoro, who introduces them to all kinds of fun adventures and other magical wood spirits in their new home.
With gorgeous animation to complement its heartwarming story, My Neighbor Totoro has something to offer viewers of all ages. It reminds fans to embrace the possibilities and expand their imaginations, and has an infectious sense of wonder that audiences will carry with them long after the credits roll.
Watch on Max
17
'The NeverEnding Story' (1984)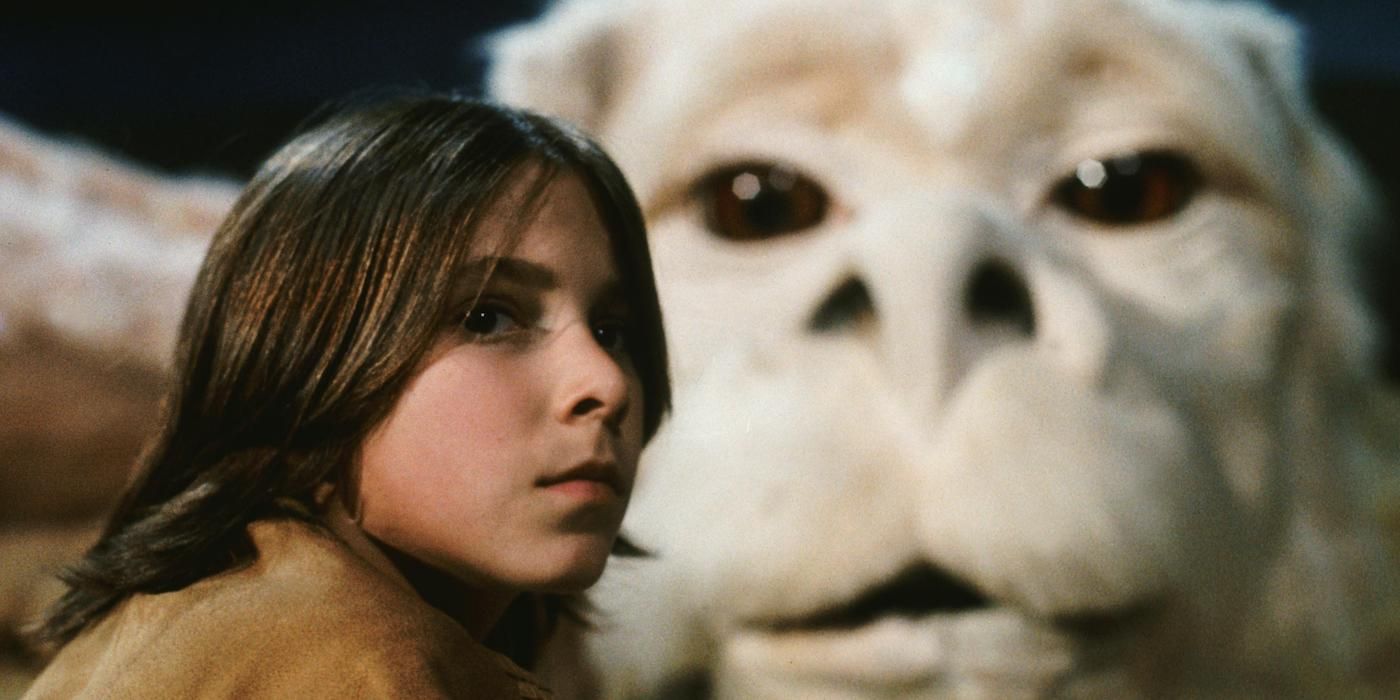 From director Wolfgang Petersen (in his first English-language movie) and based on Michael Ende's 1979 novel, the 1984 adaptation, The NeverEnding Story, is a timeless classic that chronicles Bastian's (Barret Oliver) adventures in Fantasia. The young warrior has the crucial task of stopping the dark force known as the Nothing, which threatens the magical realm and everything in it.
With stunning practical effects and realistic puppetry, The NeverEnding Story is a live-action fairytale movie remembered for its immersive world and all the beloved characters (like the Luckdragon and Atreyu) that come with it. Bastian's journey is nothing short of exhilarating and inspiring, and is one that has touched the hearts of millions across the globe and spans different generations.
Watch on Hoopla
16
'Field of Dreams' (1989)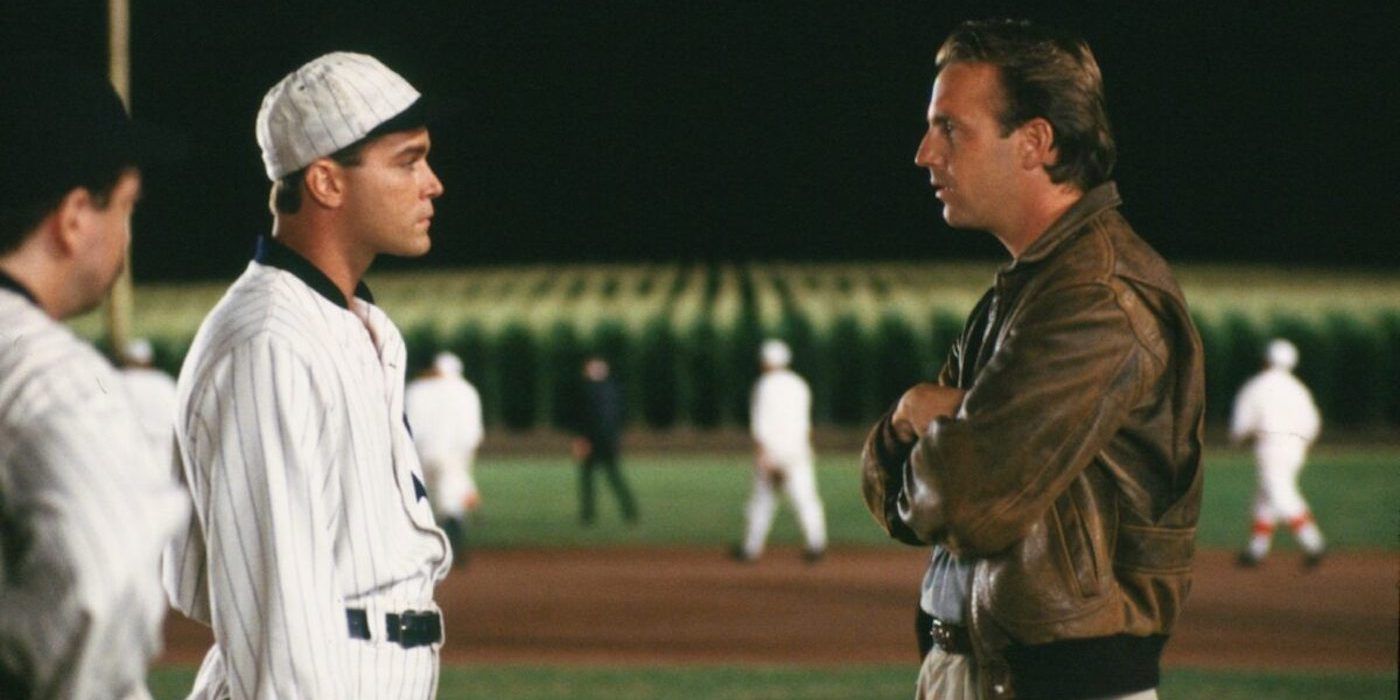 Based on W. P. Kinsella's 1982 novel Shoeless Joe and directed by Phil Alden Robinson, Field of Dreams is a widely acclaimed sports fantasy film that tells the story of Ray Kinsella (Kevin Costner). Ray is a farmer who decides to construct a baseball field in his cornfield, which is then visited by the ghosts of baseball legends like Shoeless Joe Jackson (Ray Liotta).
A stirring masterpiece that highlights the power of love, second chances, and human connection, Field of Dreams is a defining movie that stirred an entire generation. Ray's story is just as relevant today as ever before, and his experiences are forever etched in fans' minds (especially his tear-jerking final game with his father).
Watch on Peacock
15
'Edward Scissorhands' (1990)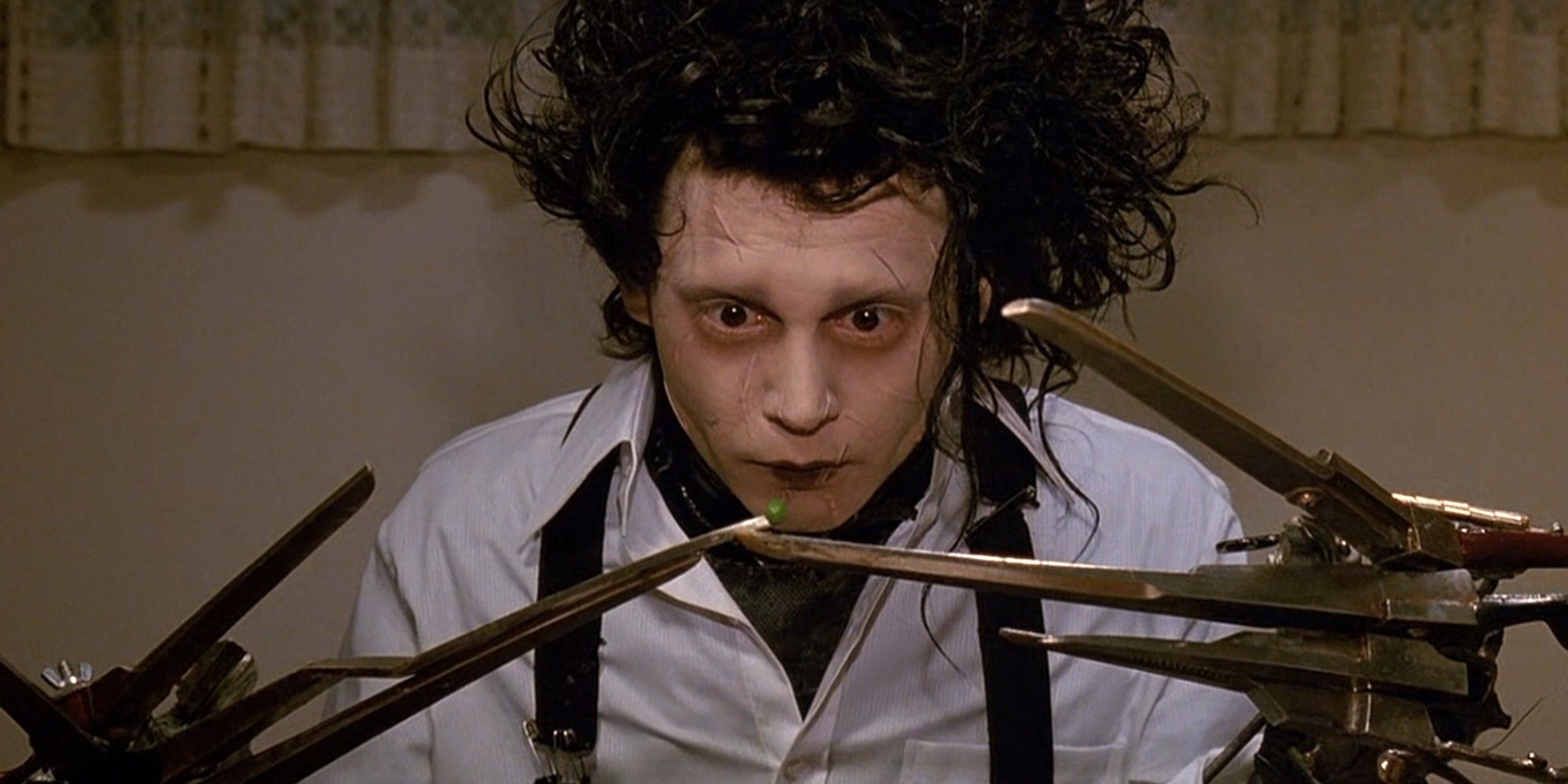 An award-winning Tim Burton movie about an artificial humanoid with scissors for hands, Edward Scissorhands tells the tale of the titular protagonist (played by Johnny Depp), who lives in isolation for years following the sudden death of his lonely creator (played by Vincent Price). When he's discovered by the kind Peg (Dianne Wiest), he moves to the suburbs and soon forms a connection with Peg's daughter, Kim (Winona Ryder).
Melancholic, romantic, and enchanting all at once, Edward Scissorhands – at its core – is a story about acceptance and an ode to those who are ostracized for being different. Its imaginative set pieces and distinct visual style perfectly complement its wholly original story, which manages to leave an inspiring message about embracing individuality (which still resonates with fans today).
Watch on Max
14
'The Shape of Water' (2017)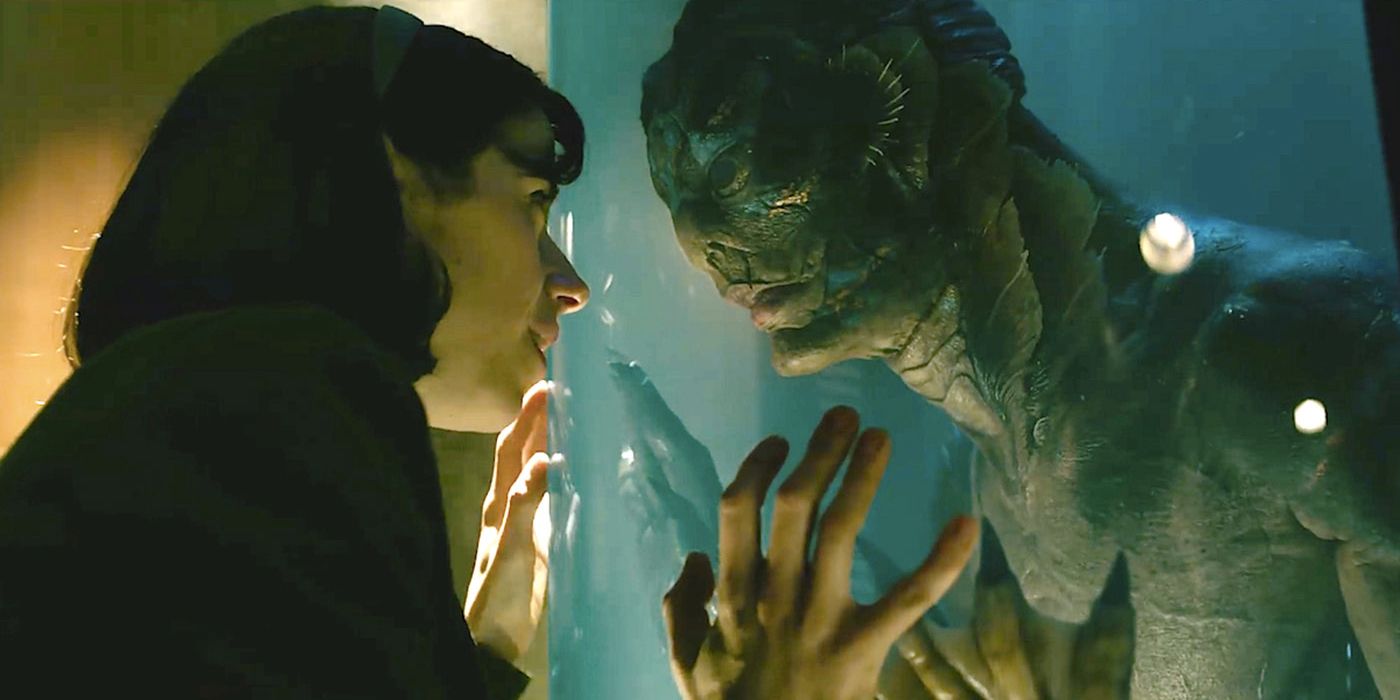 Guillermo del Toro's visionary storytelling transports viewers to a dark fantasy setting where a custodian, Elisa Esposito (Sally Hawkins), in a high-security laboratory unexpectedly falls in love with an amphibian man (played by Doug Jones) being confined there. Together, they try to escape before Colonel Richard Strickland (Michael Shannon) sanctions riskier experiments that could lead to the man's death.
Full to the brim of del Toro's recognizable trademarks, the fantasy film highlights both the beautiful and flawed parts of love and humanity. Its heart-wrenching story (that comes with a haunting score) is a love letter to the way true romance can transcend boundaries, no matter the cost.
Watch on Hulu
13
'King Kong' (1933)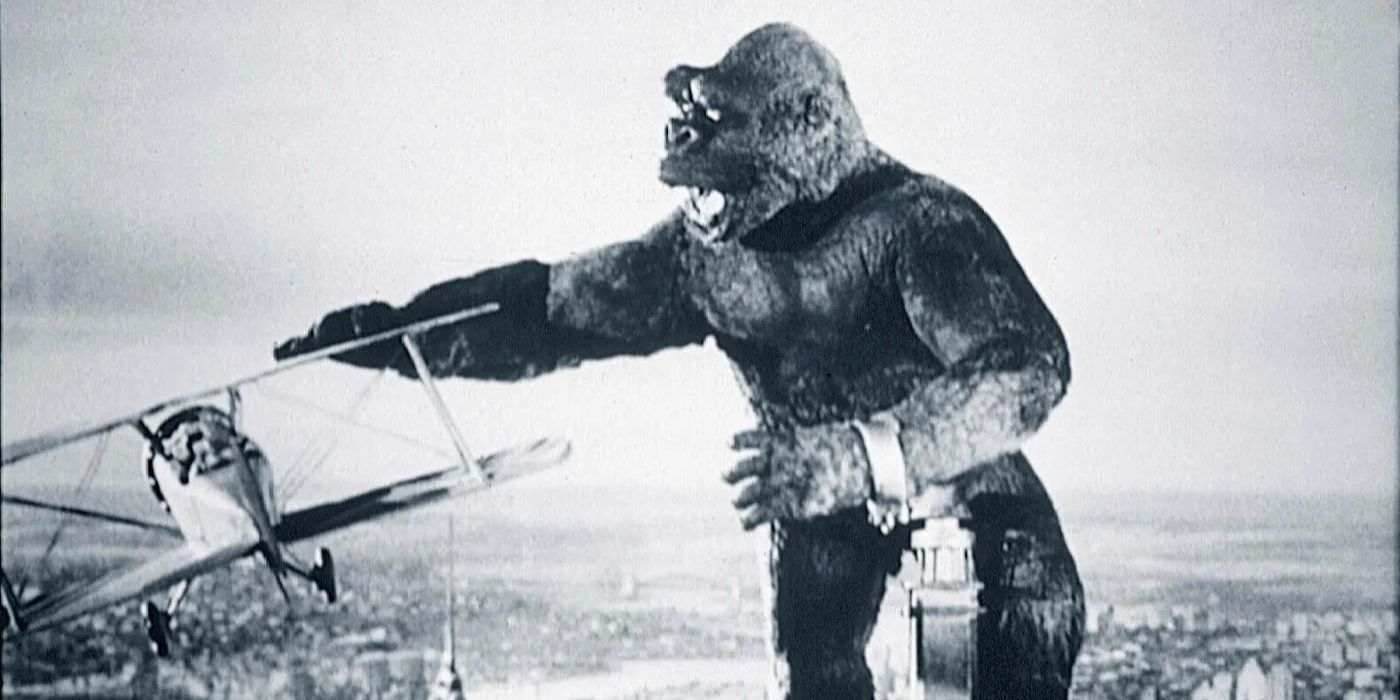 King Kong is a 1933 adventure film that holds the distinction of being the first movie in the franchise. Directed by Merian C. Cooper and Ernest B. Schoedsack, the cinematic masterpiece tells the classic story of the monstrous Kong who becomes obsessed with the beautiful Ann Darrow (Fay Wray).
Aside from putting the now-iconic story to the big screen, the film is remembered for slick editing and surprisingly convincing (at that time) effects, which made its scariest sequences effective. It has had a lasting impact not just on the fantasy genre, but on the monster and horror genres, too. It's worth noting that some aspects of the movie haven't aged well, as it has been criticized for racist and sexist themes that are of its time.
12
'La Belle et La Bête' (1946)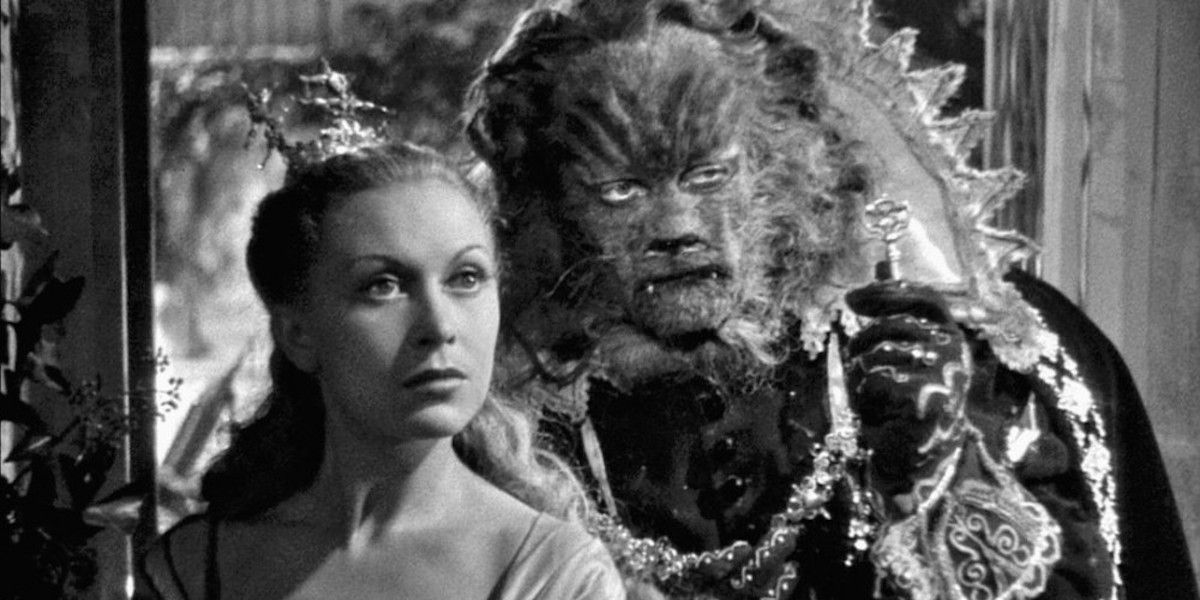 A stunning work of art and a classic of French cinema, La Belle et la Bête (Beauty and the Beast) is a romantic fantasy film that tells a "tale as old as time" of Belle (Josette Day), a young woman who ends up in a magical castle with the complicated character known as the Beast (Jean Marais). Belle originally only stays to save her father's life, but soon learns more about the Beast and the magic surrounding the castle.
La Belle et la Bête has gone down in cinematic history as one of the greatest fairytale adaptations ever made. Its timeless message about compassion and unconditional love is one that still influences more modern takes on the story (and fairytale movies in general). It's not too far-fetched to say that it was a significant contributor to the blueprint that makes up similar fantasy romance films today.
Watch on Max
11
'Pinocchio' (1940)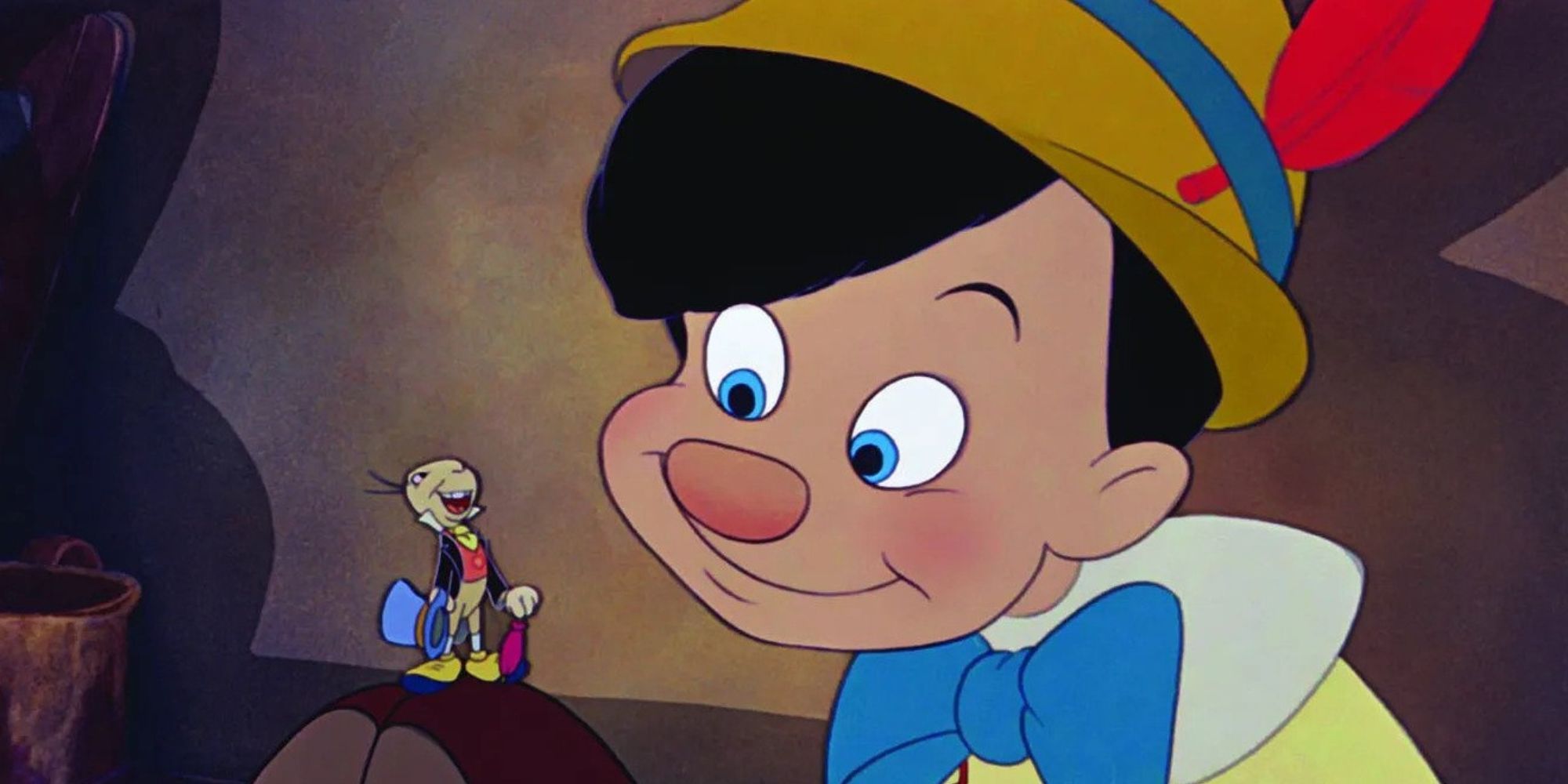 Arguably still the best adaptation of Pinocchio today, 1940's Pinocchio is a beloved Disney classic and its second-ever animated film (following 1937's Snow White and the Seven Dwarfs). It tells the legendary tale that has captured the hearts of countless viewers, who will forever remember the story of Geppetto's wooden puppet, who wants nothing more than to become a real boy.
The film's cutting-edge animation, colorful backgrounds, and memorable characters turned it into a triumph when it first premiered. The magic it brought to the big screen is one that several subsequent adaptations still try (and mostly fail) to recreate in modern cinema.
Watch on Disney+
10
'It's a Wonderful Life' (1946)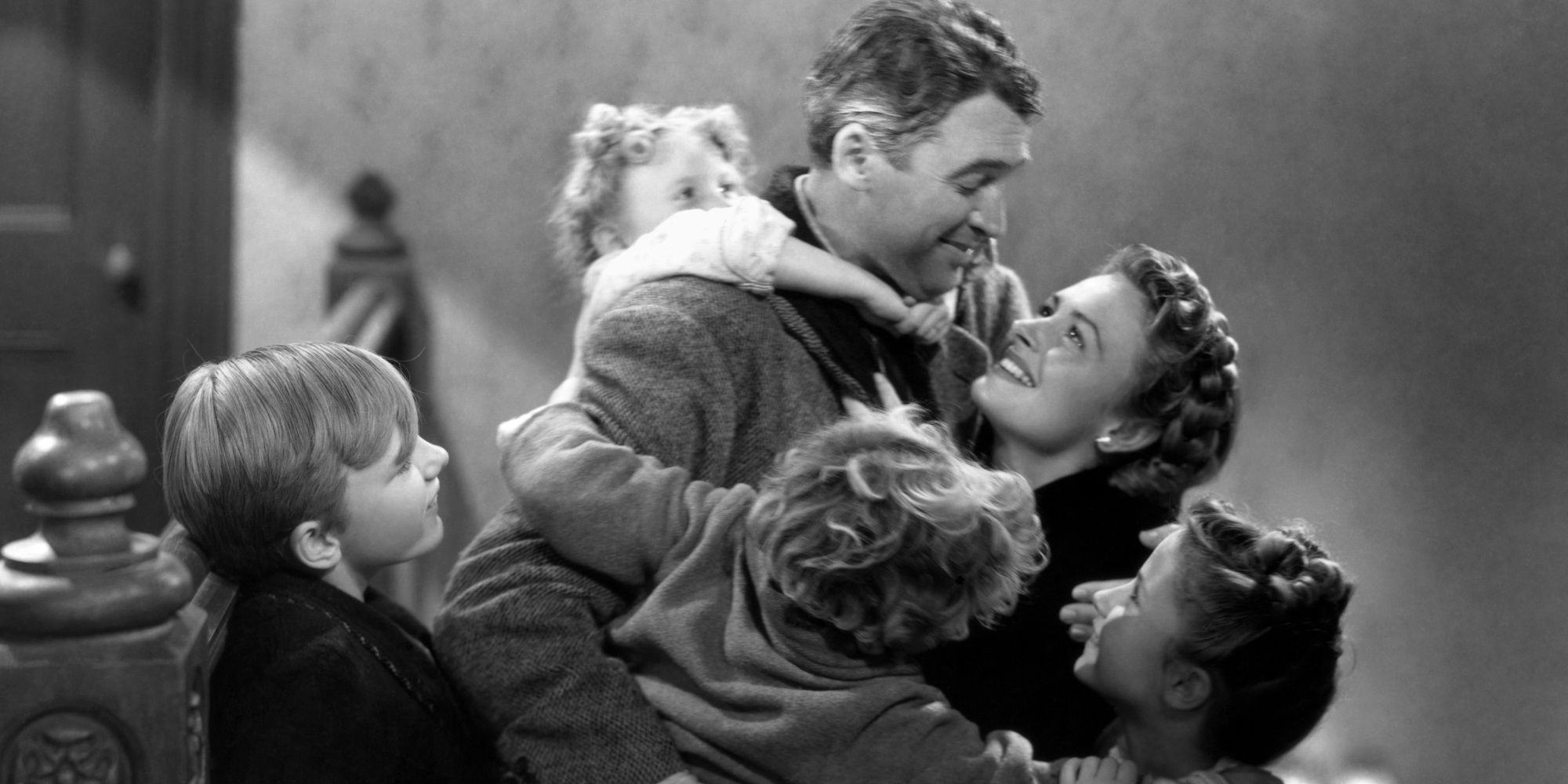 It's a Wonderful Life is a renowned Christmas classic directed by Frank Capra that follows the story of George Bailey (James Stewart), a kind-hearted man who struggles with thoughts of suicide on Christmas Eve. In his darkest moment, an angel – Clarence (Henry Travers) – appears before him. Clarence shows George what life would have been like if he had never been born. Through this hard-hitting tour, George realizes the value of his own life.
It's hard (almost impossible) not to feel or even relate to George's pain, frustration, and despair, and even harder not to cheer with him when he finally realizes the impact he has had on the lives of those around him. Through Stewart's iconic character's profound journey of self-discovery, audiences are reminded of the importance of community, of the impact one life can have on others, and of the love and support that everyone needs in their lives.
Watch on Prime Video
9
'Spirited Away' (2001)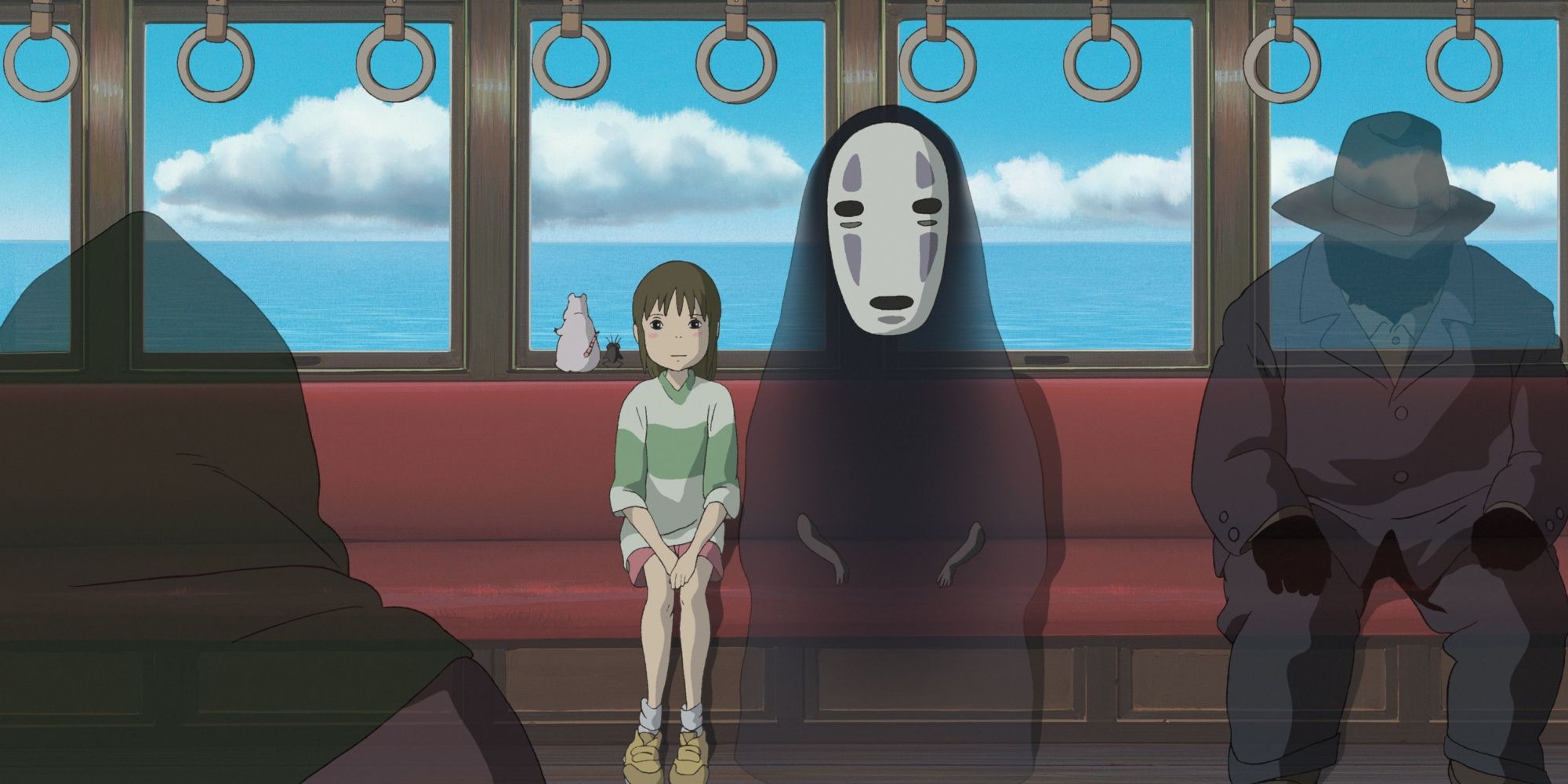 Spirited Away is a Studio Ghibli movie that has amassed a sort of cult following in recent years. The film follows a young 10-year-old girl who recently moved to the suburbs. She accidentally stumbles into the world of Kami (spirits of Japanese Shinto folklore).
Her parents are turned into pigs, a witch named Yubaba is around, and more occur in Spirited Away. The film is well-loved and is a great way to learn about Japanese culture and folklore. Additionally, the art style that Studio Ghibli produces is absolutely stunning and always worth watching.
Watch on Max
8
'Pan's Labyrinth' (2006)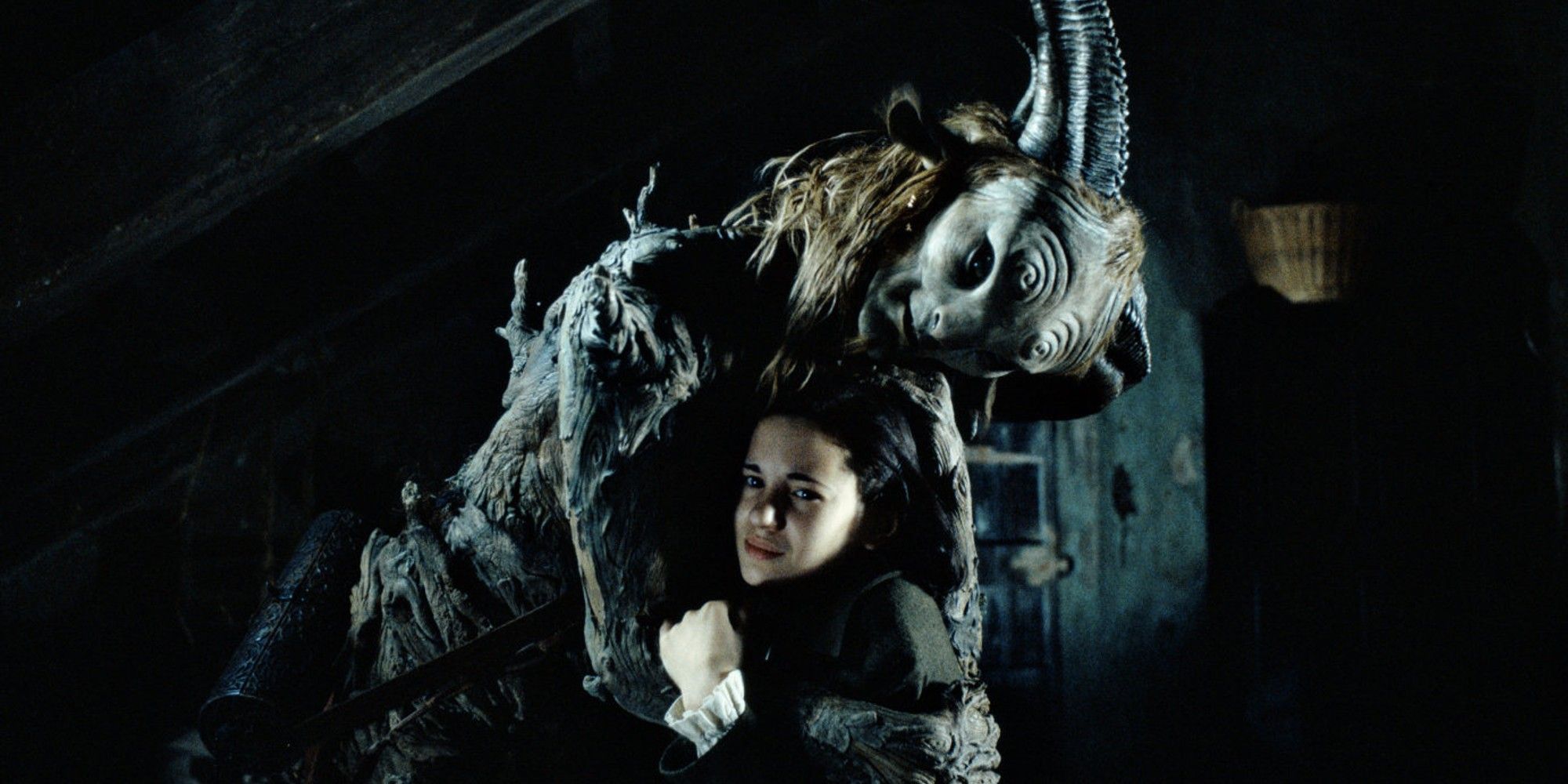 Pan's Labyrinth is a Spanish-Mexican dark fantasy film that was directed, written, and co-produced by Guillermo del Toro. The story takes place during the Spanish Civil War in Spain and focuses on a young girl named Ofelia. Ofelia, the daughter of a terrible army officer, escapes into a labyrinth and creepy fantasy world.
She meets a friendly Faun and many terrifying creatures along the way. This film is a very unique watch because of its tonal qualities that separate Pan's Labyrinth from other films. Anyone looking to watch something truly different in terms of fantasy should consider Pan's Labyrinth.
7
'Willy Wonka & the Chocolate Factory' (1971)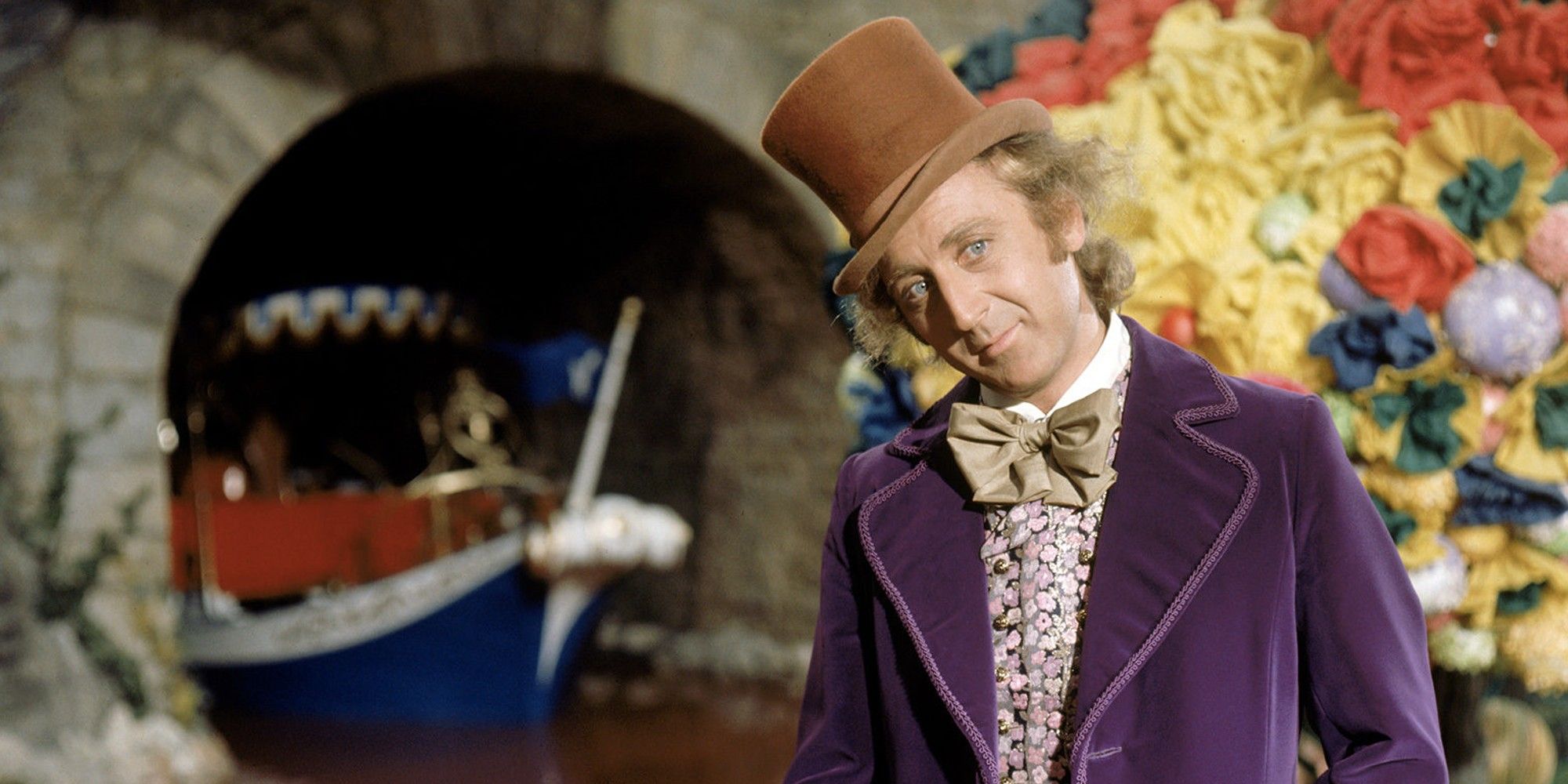 A film that takes viewers (young and old) on a magical and unpredictable ride, director Mel Stuart's Willy Wonka & the Chocolate Factory is a critically-acclaimed classic fantasy film that's undoubtedly the best adaptation of Roald Dahl's 1964 novel. It's centered on the story of a poor child, Charlie Bucket (Peter Ostrum), who finds a Golden Ticket in a chocolate bar that buys him the price of entrance to Willy Wonka's (Gene Wilder) chocolate factory.
With the remarkably quirky and wacky candy man leading the winners, the film holds viewers by the hand and encourages them to think back to the wonders of childhood (and why those feelings still matter when they're older). The film's brilliant use of music, humor, and special effects creates a dazzling magical world that likely still holds a place in audiences' hearts.
Watch on Tubi
6
'The Princess Bride' (1987)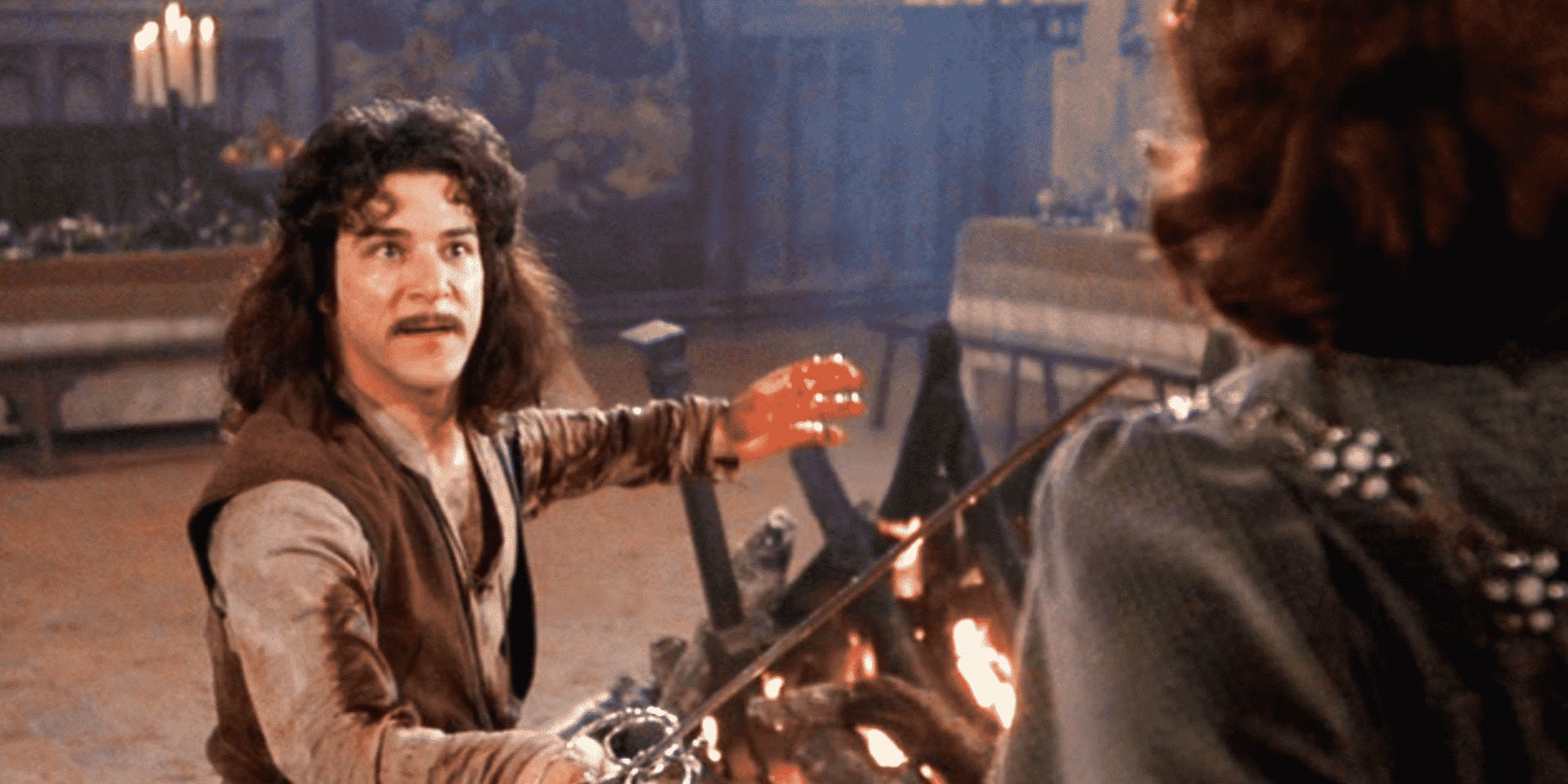 The Princess Bride is a fantasy adventure comedy that is highly regarded as a classic fantasy movie. The film is an adaptation of the novel of the same name by William Goldman and follows a farmhand named Westley who, accompanied by companions befriended along his journey, must rescue his true love (who happens to be a Princess) from the clutches of an evil Prince.
Fans still call The Princess Bride a perfect movie. This film has helped some of the most legendary pop culture moments come to fruition, like the iconic "My name is Inigo Montoya. You killed my father; prepare to die!" line.
Watch on Disney+