The Gossip Girl reboot recently announced its cancelation. Comparing it to CW's original Gossip Girl would simply be unfair, given its immense popularity back in 2007. For those unaware of this drama-filled series, it follows the lives of privileged teens in the Upper East Side of Manhattan as they deal with scandals, miscommunication, and a ruthless blogger known as Gossip Girl.
With all of Gossip Girl's ups and downs, it couldn't endure six seasons without some headline-worthy situations along the way. Amid every backstabbing, cheating, and nail-biting scene, this series has given its fans many reasons to start a rewatch. These classic episodes, such as "The Treasure of Serena Madre" and "G.G," prove why the reboot could never live up to its original.
Updated on July 30, 2023, by David Caballero:
Gossip Girl remains a highly rewatchable guilty pleasure. Stylish, addictive, somewhat trashy, and endlessly entertaining, the show is among the last great teen dramas on television, and its legacy only improves with each new year. Fans missing their favorite Upper Side characters but not wanting to rewatch the entire show should instead revisit these episodes that provide the drama that Gossip Girl became famous for in the first place.
15
"Pilot"
Season 1, Episode 1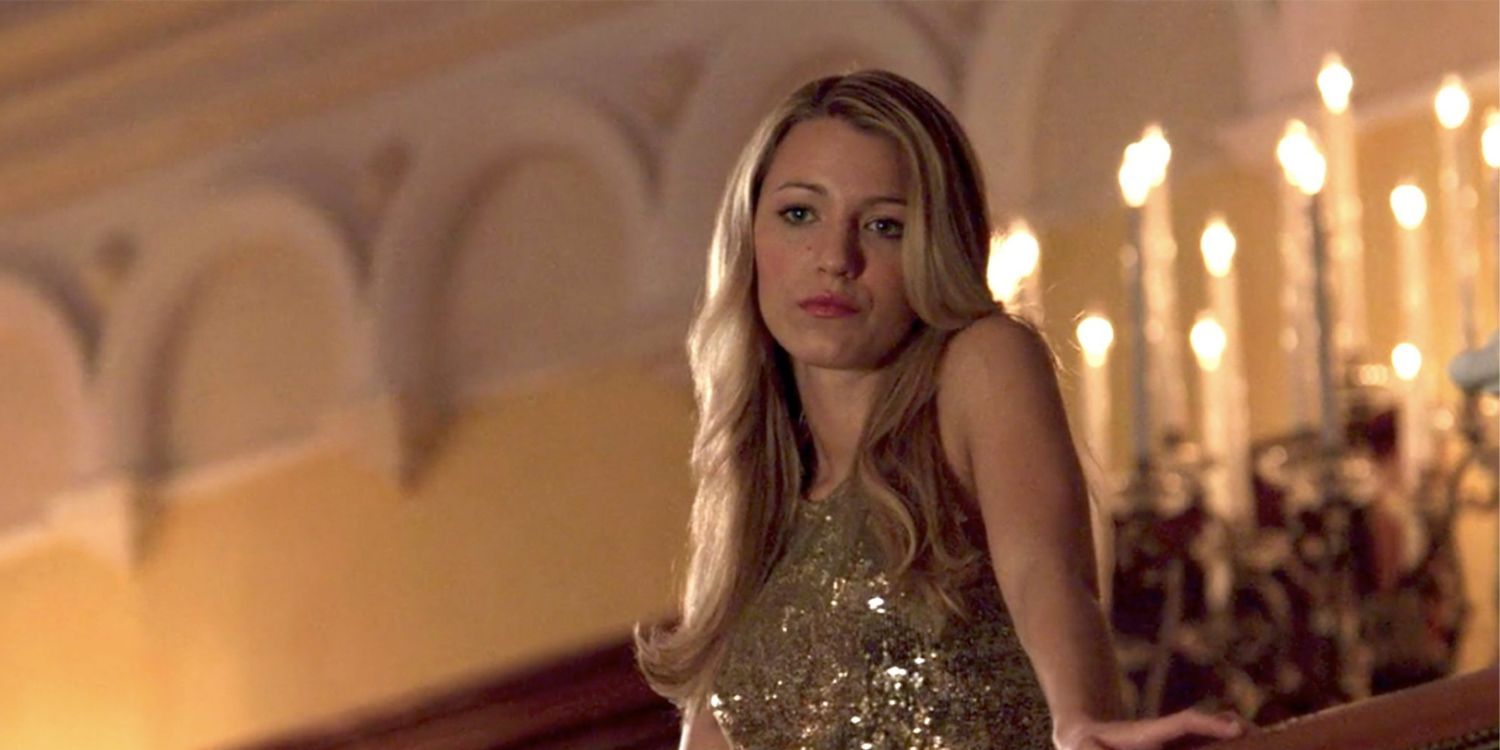 Gossip Girl's Pilot is the perfect way to introduce this chaotic and obscenely privileged universe. These privileged teens of Manhattan's elite include Serena van der Woodsen, Blair Waldorf, Chuck Bass, and Nate Archibald. The series starts with Serena returning to New York after being gone for a year. Dan Humphrey, known as "Lonely Boy," sits on the sidelines and stares in awe at her.
RELATED: Every 'Gossip Girl' Season, Ranked
Typically, a pilot episode isn't always the best, but it brings the audience right into the thick of these teenagers' drama-filled lives. Despite its highly unrealistic lifestyle, its uniqueness keeps its viewers coming back. Main themes quickly surface class conflict, rivalry, and a ton of underage drinkers.
14
"Seventeen Candles"
Season 1, Episode 8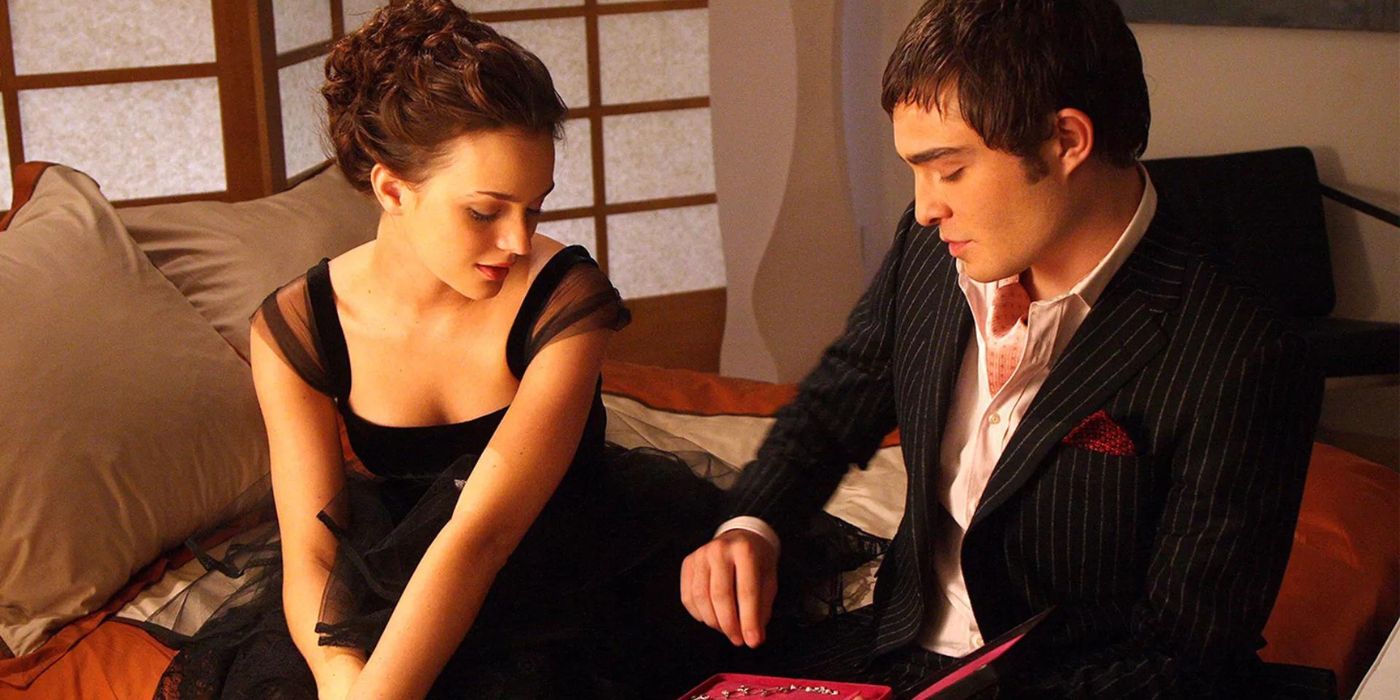 "Seventeen Candles" revolves around Blair's birthday party. As Blair deals with the aftermath of her night with Chuck, Nate becomes a pawn in his parents' games to recover their status. Elsewhere, Dan orchestrates an encounter between Vanessa and Serena, hoping they will bond; things backfire when the girls become uncomfortable around each other.
Blair's doomed affair with Nate and increasing attraction for Chuck take center stage in the episode. However, the Serena-Vanessa-Dan drama is also peak Gossip Girl, with Blake Lively and Jessica Szohr doing some impressive side-eye acting. "Seventeen Candles" is sassy, petty, and glamorous – everything that makes Gossip Girl great.
13
"Hi, Society"
Season 1, Episode 10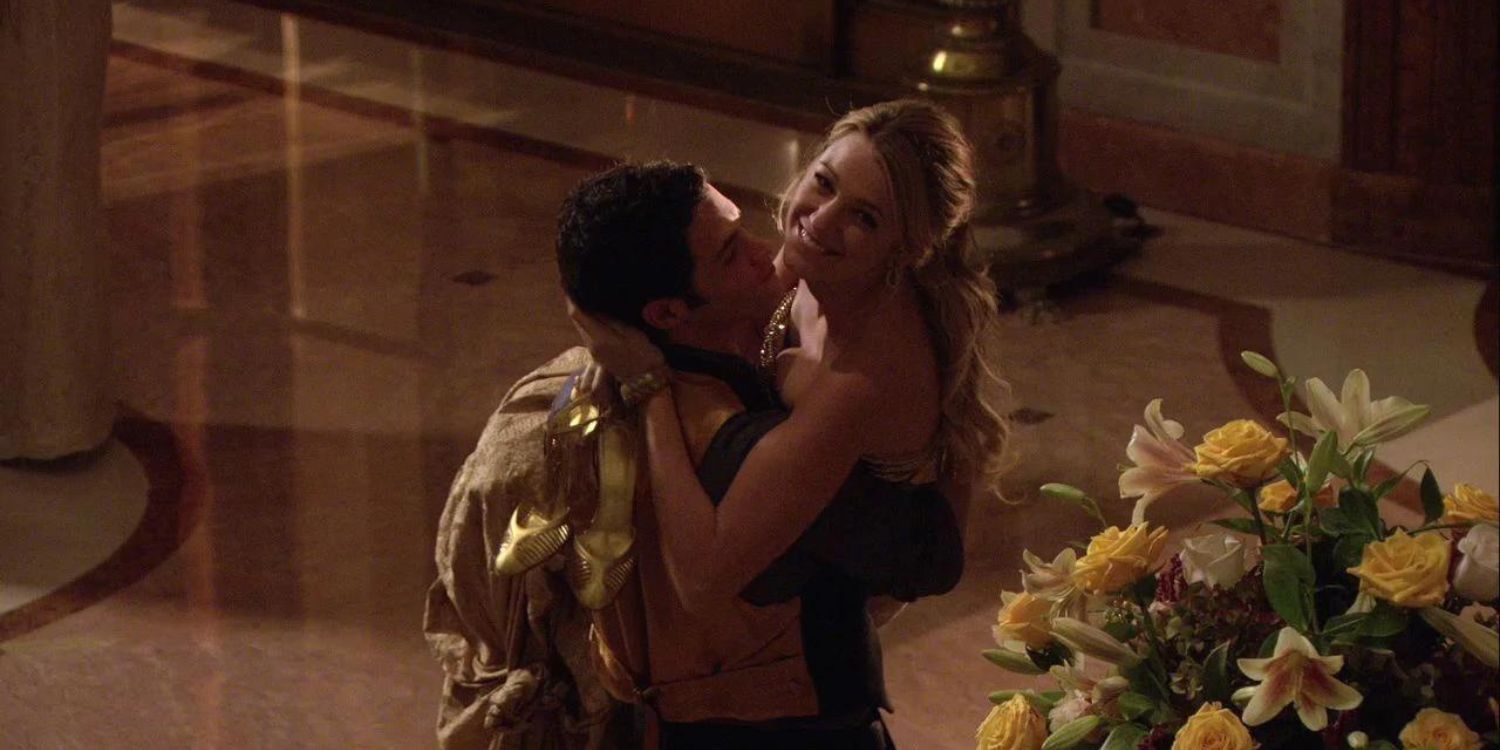 Upper East Side is currently in debutante season as Blair and Serena make their highly-anticipated debut into society. Despite what everyone thinks of Dan, he sweeps Serena off her feet as her escort. Nate and Blair finally get their chance together while the audience gets a better understanding of Lily and Rufus' past.
The glamour of the Cotillion isn't always what people make it out to be. Its members are stressed to the max, looking for the perfect escort while dealing with all the drama. This begins the girls' careers in Manhattan's elite, which means all eyes are watching their every move.
12
"Pret-a-Poor-J"
Season 2, Episode 8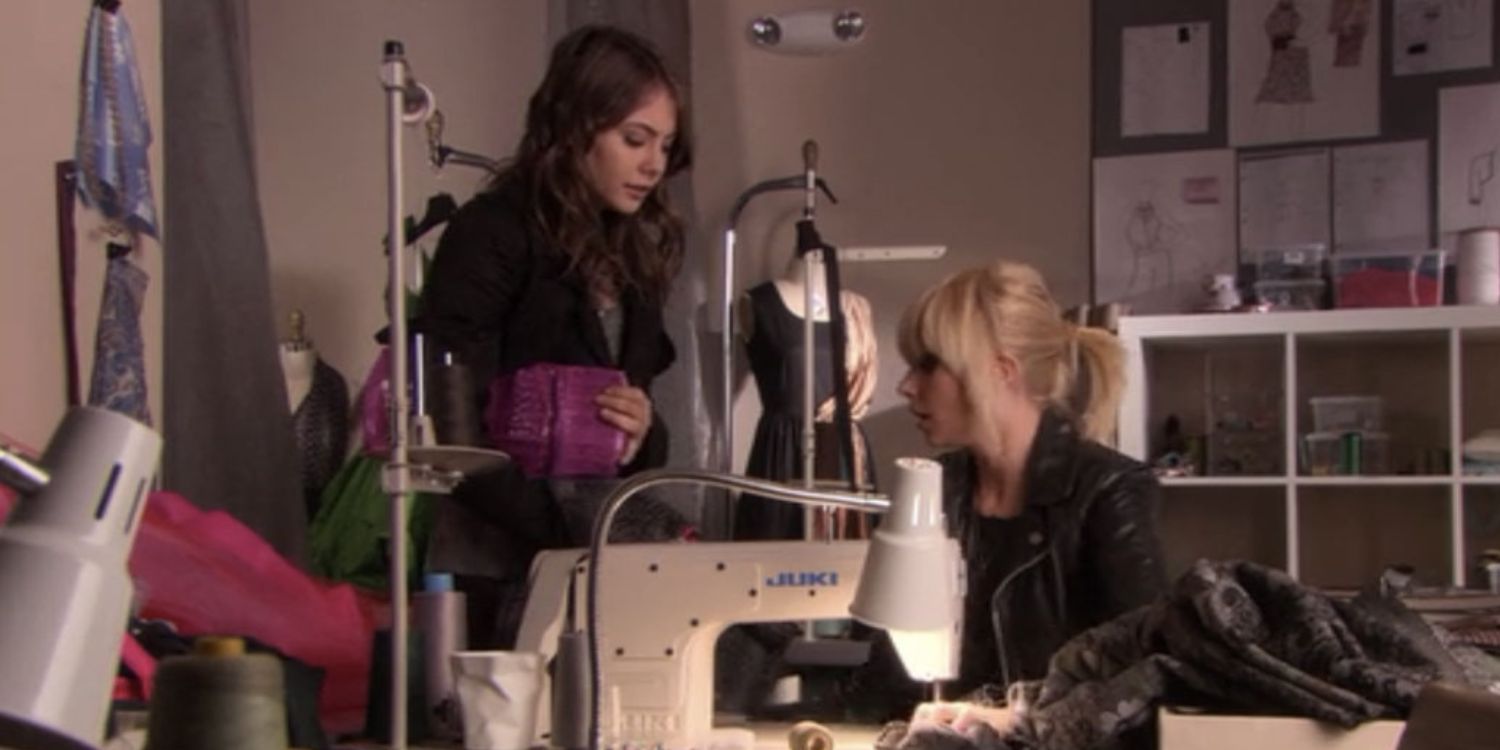 As an intern for Eleanor Waldorf's atelier, Jenny befriends a model named Agnes. Unbeknownst to Jenny, Agnes helps her realize that Eleanor is simply taking advantage of her designs. Jenny decides to quit on Eleanor and start up her own line while quitting school. After a predicament with Agnes, Jenny is rescued by Nate with a glimpse of seeing Jenny for more than just Dan's little sister.
Despite Jenny's constant ups and downs, she shows some morals in this episode. She's lucky to have a job with the famous Eleanor and begins to understand her worth. There was always a dark side to Jenny, but this episode confirmed the good girl that everyone loved so much had disappeared, turning her into one of the best female characters from the 2010s.
11
"O, Brother, Where Bart Though?"
Season 2, Episode 13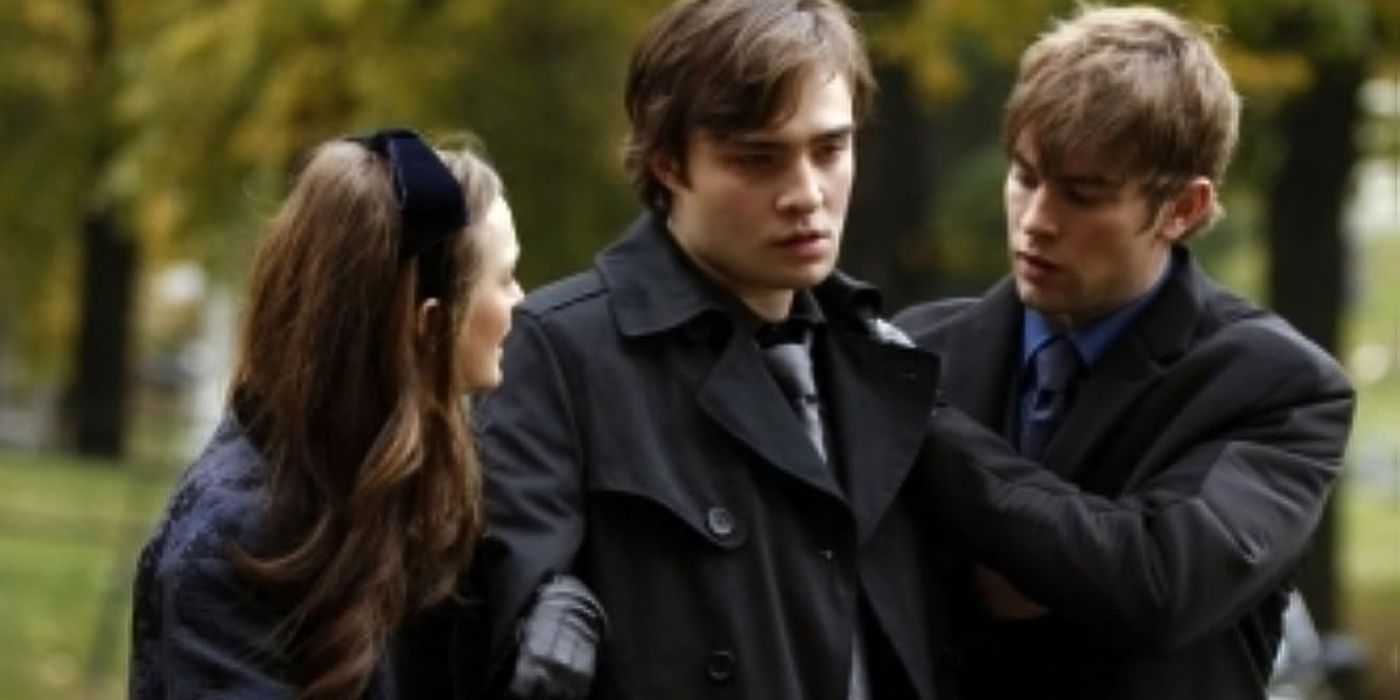 Despite its stupid title, "O, Brother, Where Bart Though?" is among the best Gossip Girl episodes. The plot revolves around Bart's funeral, with Chuck descending into a pit of pain and self-pity due to his father's contempt for him. Blair tries to reach out, but Chuck is in too much pain to accept her help.
RELATED: TV Shows That Film in and Are Set in NYC
"O, Brother, Where Bart Though?" has some of the best acting in the show, as different characters deal with Bart's death. Leighton Meester is especially great, deftly handling the over-the-top storyline without succumbing to clichés and confirming why she was always the show's anchor. The plot might not be pleasant, but the episode packs a heavy punch and is essential viewing for any self-respecting Gossip Girl fan.
10
"Valley Girls"
Season 2, Episode 24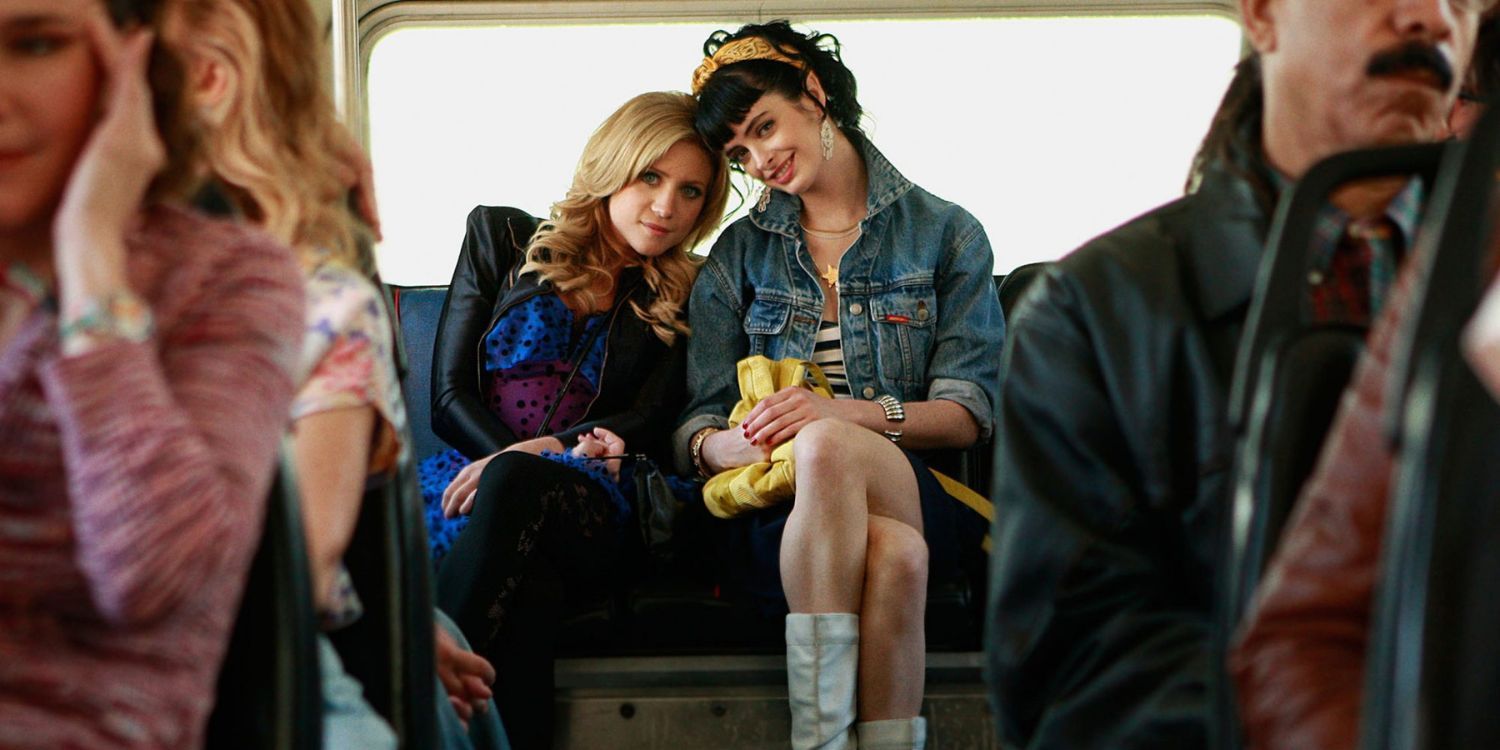 To prove Serena's independence, she denies help from her mother and grandmother to get out of jail. Seeing Serena this way brings Lily back to her teenage years. Before she became a New York royalty, she was just an ordinary girl living in Los Angeles. At this time, Lily is rebellious similar to Serena's current state.
Mothers always want the best for their children. Although Lily and Serena's lives are very similar, Lily only wants the best for her daughter. Obviously, everyone needs to go through struggles to come out better than before, but mothers can only do so much to stop it. Their mother-daughter dynamic on the show is complex and well-written.
9
"The Goodbye Gossip Girl"
Season 2, Episode 25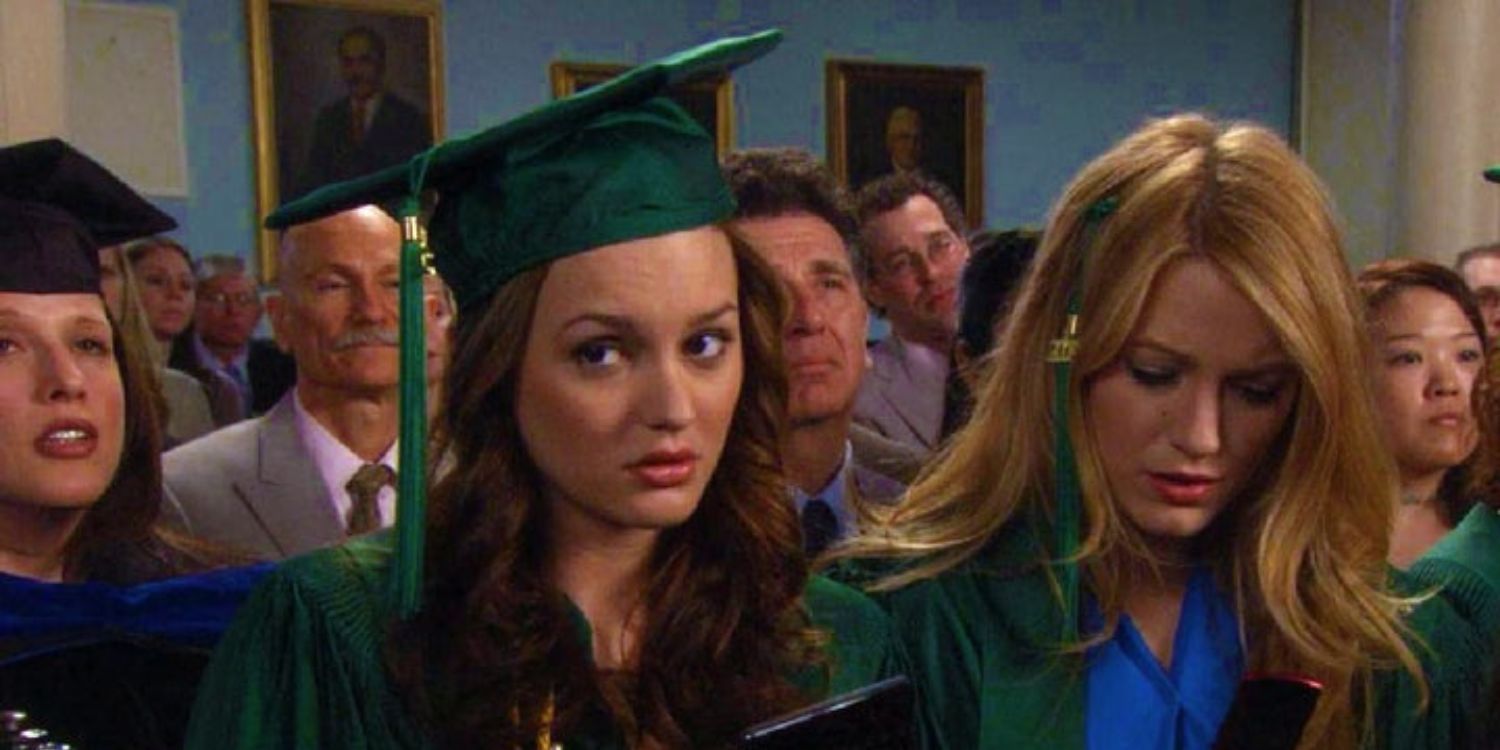 Serena and Blair believe leaving high school means leaving Gossip Girl behind, but it becomes clear that they'll never be able to get rid of her. Even when Serena and Nate work together to figure out GG's identity, their plans are ruined by her retaliation blasts of every rumor that has ever been sent to her. Chuck's long-awaited love proclamation to Blair is the icing on the cake.
Clearly, Gossip Girl is not somebody to mess with. Whenever the group tries to take her down, she retaliates in the worst possible way. Other than the failed attempts at revealing GG's identity, the glimpse of love between Chuck and Blair makes this episode one of the tops of the series.
8
"The Freshmen"
Season 3, Episode 2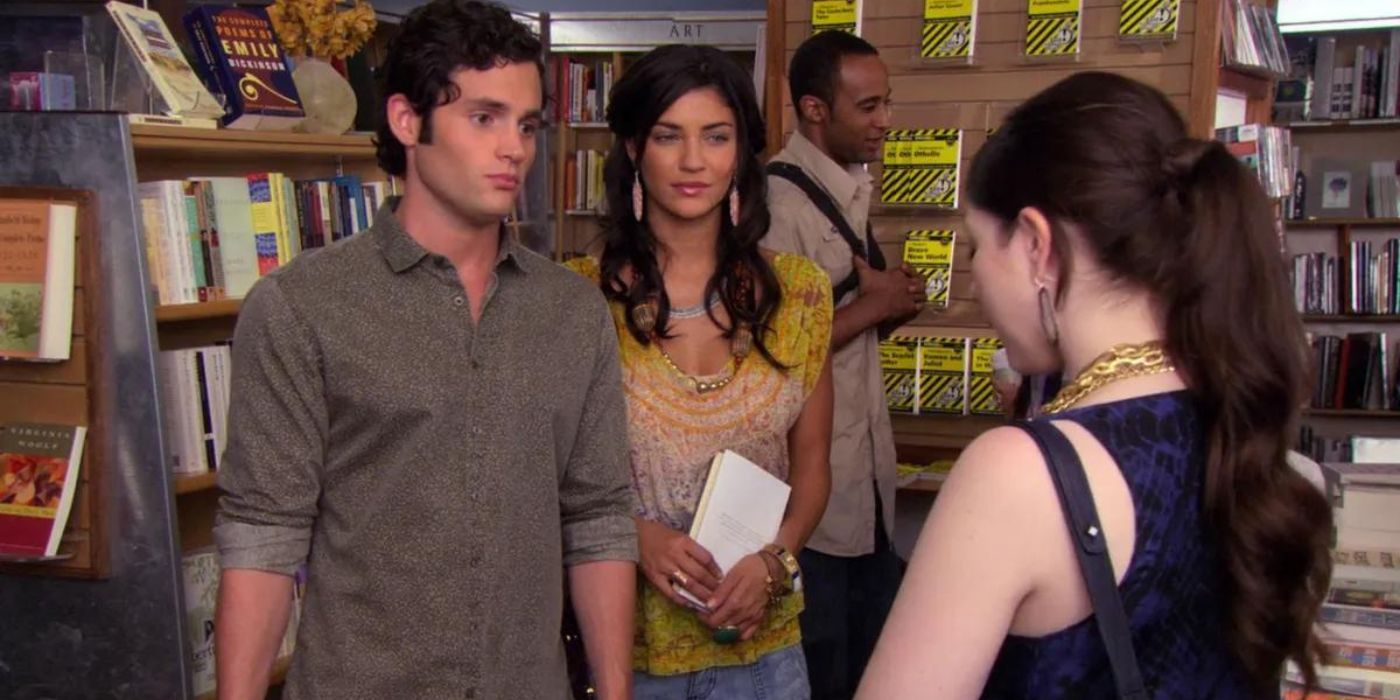 The Gossip Girl group is off to college in Ivy League schools. They must adjust to the new lives of no longer being the center of attention. Blair Waldorf is no longer Queen B, as she watches her roommate Georgina become the unlikeable female TV antagonist everyone wants to be with. Blair must weasel her way back to the top somehow.
The perfect twist of the series is when roles are reversed. Dan Humphrey is the popular one, while Blair stands in the shadows. The real world, or the college world, in this case, is nothing like high school. Blair can't just bribe everyone with sushi parties; instead, she has to figure out another way to become number one.
7
"They Shoot Humphreys, Don't They?"
Season 3, Episode 9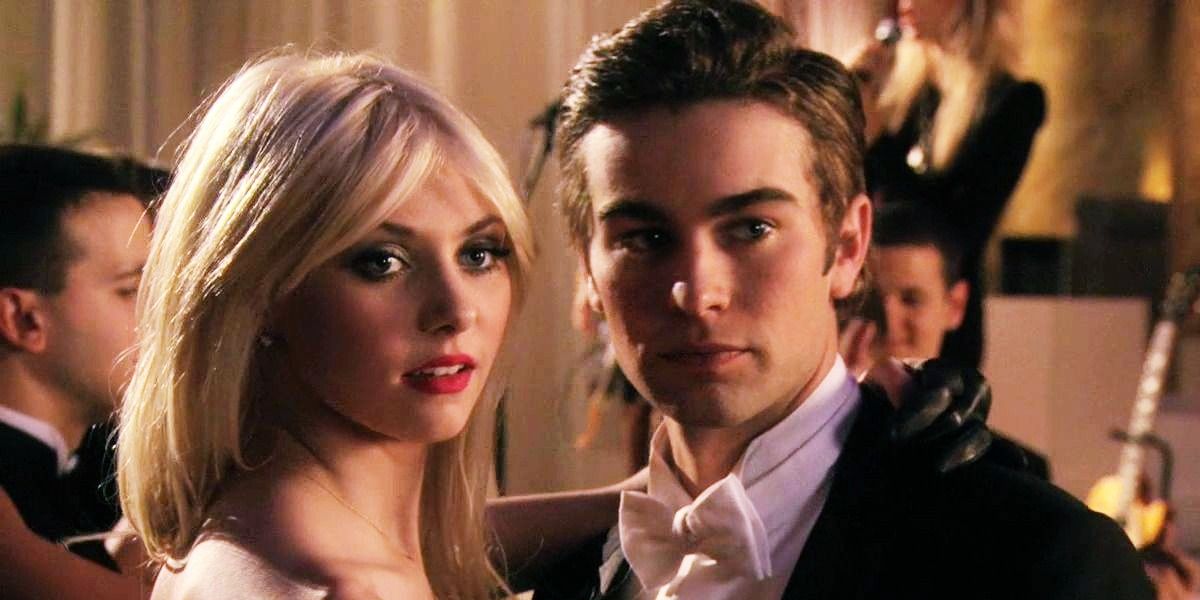 Jenny not only wants to be Queen B of Constance Billard but the whole Upper East Side. Learning from Blair Waldorf's actions, she orders her minions to get her the hottest date to Cotillion. Eric, despising Jenny for everything she has done to get to where she is, decides to sabotage her date with his boyfriend as her escort. However, his plan backfires after Jenny arrives with the famous Nate Archibald.
RELATED: The Best Teen Dramas Streaming On Max
For Jenny, looks are everything, especially if she wants to be Queen B. Her goal to obtain power begins to get way over her head, and things around her spiral. Lucky for her, and with Nate's help, she found a way to get what she wants. With enemies rallying against her, she must figure it out on her own.
6
"The Treasure of Serena Madre"
Season 3, Episode 11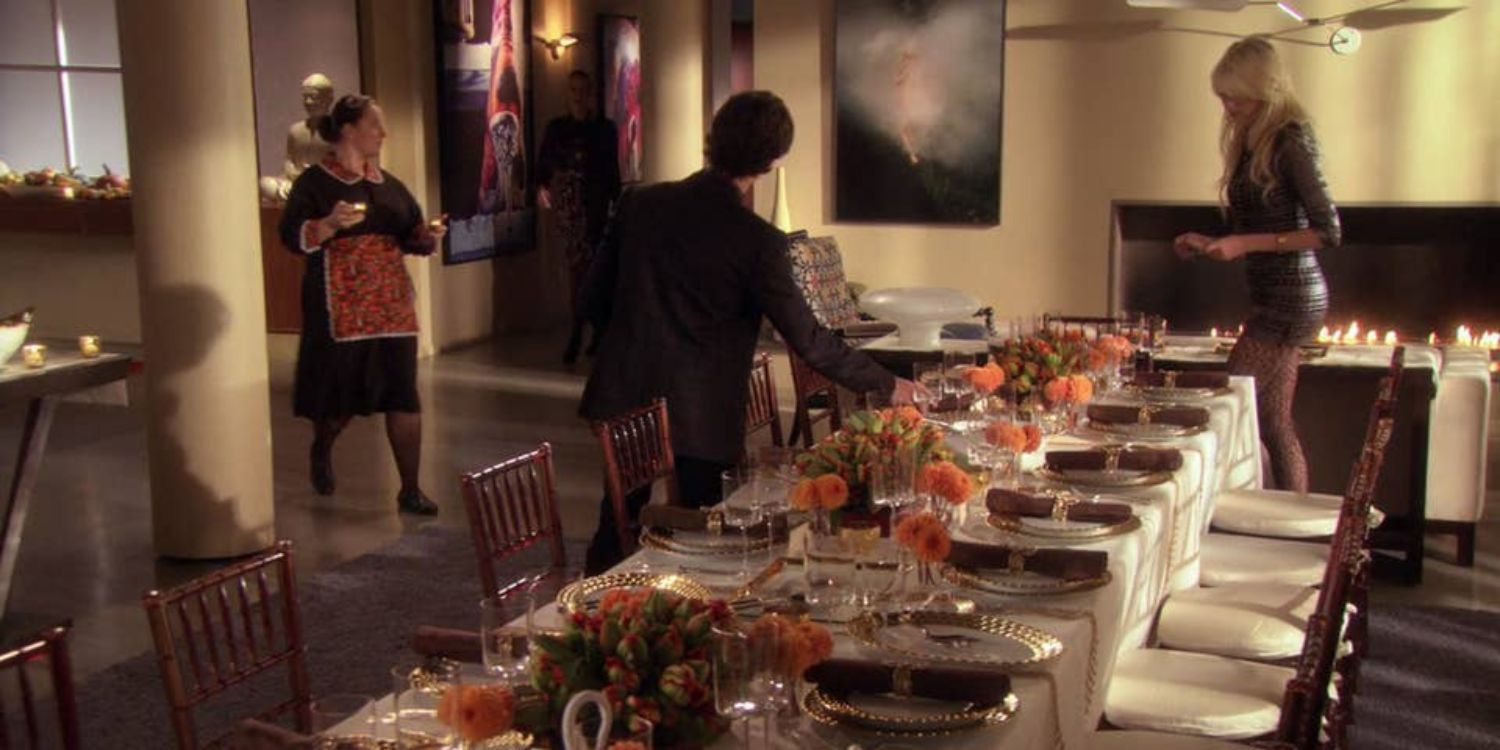 Circumstances bring everyone to a Thanksgiving dinner at the van der Woodsen's. As they sit at the table, tension builds as secrets are whispered about. But the most iconic part of this episode is at the Thanksgiving table when everything is blurted out in the open as "Whatcha Say" by Jason Derulo plays. Everyone storms away from the table, splitting up to see how things can be fixed.
It wouldn't be a Thanksgiving on the Upper East Side without a plate full of drama. This series is highly well-known for its infamous Thanksgiving episodes, but this one takes the turkey with the number of rumors and truths that spilled out. The perfect place for everything coming out into the open is at the dinner table.
5
"Last Tango, Then Paris"
Season 3, Episode 22
"Last Tango, Then Paris" is among the all-time best season finales in the teen genre and one of the best Gossip Girl episodes. The plot centers on the aftermath of Chuck and Jenny's night together, leading to an explosive finale where Chuck and Blair's relationship seems doomed for good.
The episode marks Taylor Momsen's last as a regular and features one of her strongest performances in the show, portraying Jenny's broken state with empathy. "Last Tango, Then Paris" is a tough watch, especially for fans of Chuck and Blair; however, it's also one of the show's most dramatic and high-stakes episodes and a remainder that Gossip Girl was an above-average teen drama for most of its run.
4
"Double Identity"
Season 4, Episode 2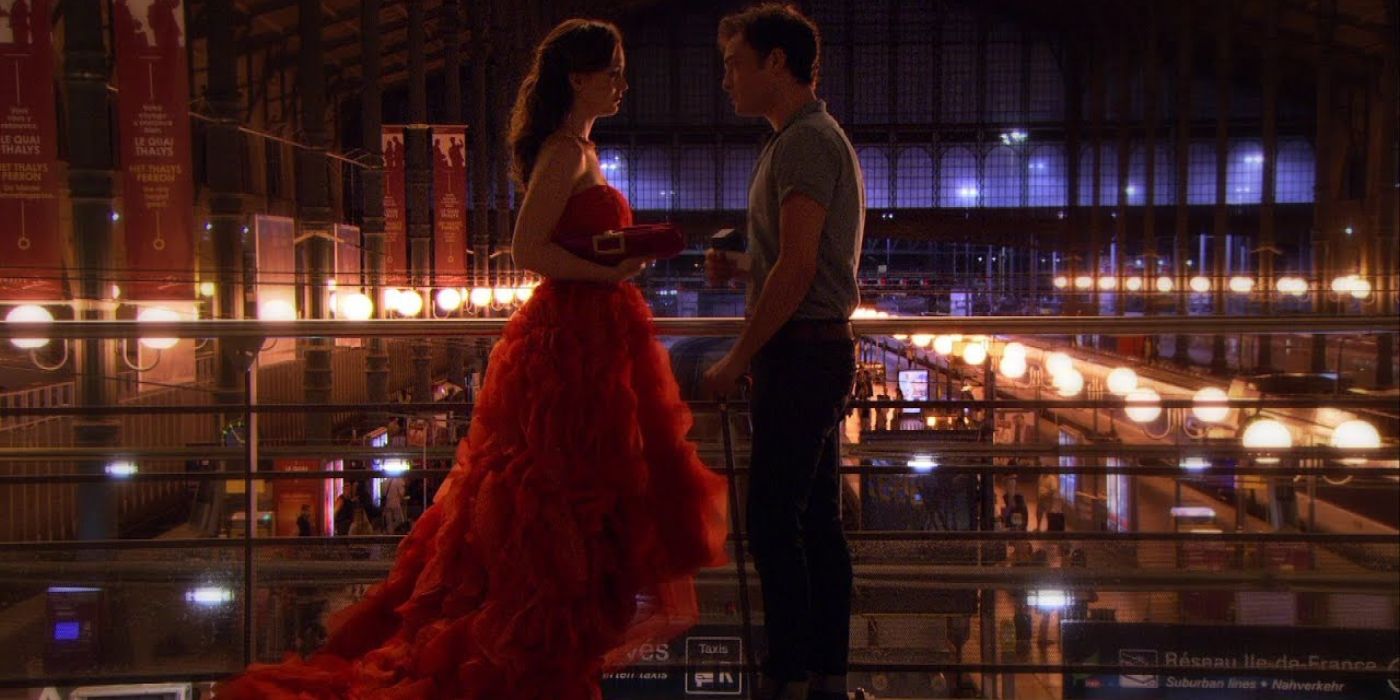 Following their painful break-up in the season 3 finale, Chuck and Blair meet again in Paris in the season 4 episode "Double Identity." The plot sees Serena finding Chuck in the City of Lights, leading to a cathartic encounter between Blair and Chuck at the Gare du Nord.
Gossip Girl was never a particularly gut-wrenching teen drama, but it had its fair share of drama, usually courtesy of Chuck and Blair. However, the final scene in "Double Identity" is one of their best moments together, as they admit the mutual harm they inflicted on each other and seemingly heal past wounds in a surprisingly mature attempt to move on. The scene is painful, beautifully acted, and one of the rare Chuck and Blair moments that hasn't aged like milk.
3
"The Townie"
Season 4, Episode 11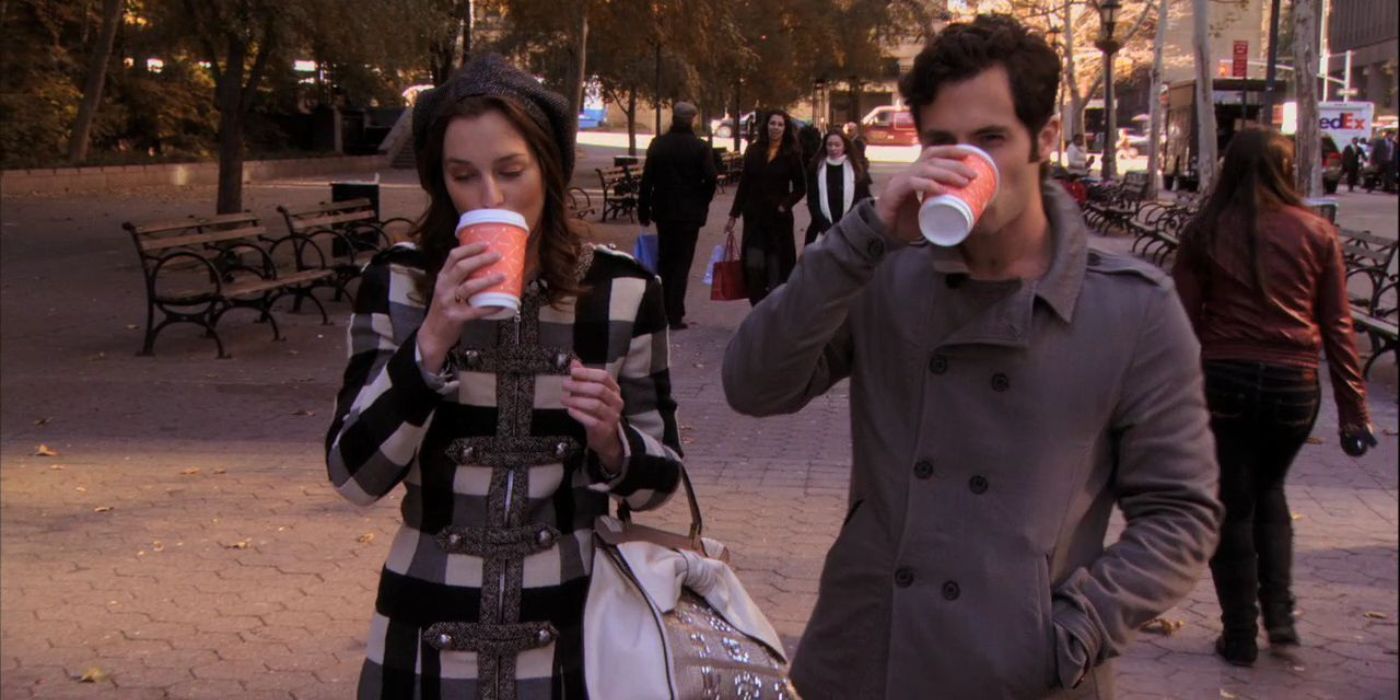 Juliet Sharp is one of the best and most evil villains in any teen drama. Played by the ever-underrated Katie Cassidy, Juliet nearly destroys Serena's life, crossing several lines that would've made Georgina Sparks shudder. Things reach their boiling point in the mid-season finale, "The Townie," as Blair and Dan look into Juliet's past while she finally lays her cards on the table to the shocked Serena.
RELATED: The Most Evil Teen Drama Villains of the 21st Century
"The Townie" ends Juliet's arc on a high note, with Cassidy dealing one final blow as the infamously cunning character. It also reveals Lily's true nature and provides the earliest hint of Blair and Dan's strong and undeniable chemistry. Most importantly, "The Townie" is a wonderful and highly rewatchable television hour and one of the best Gossip Girl episodes.
2
"G.G"
Season 5, Episode 13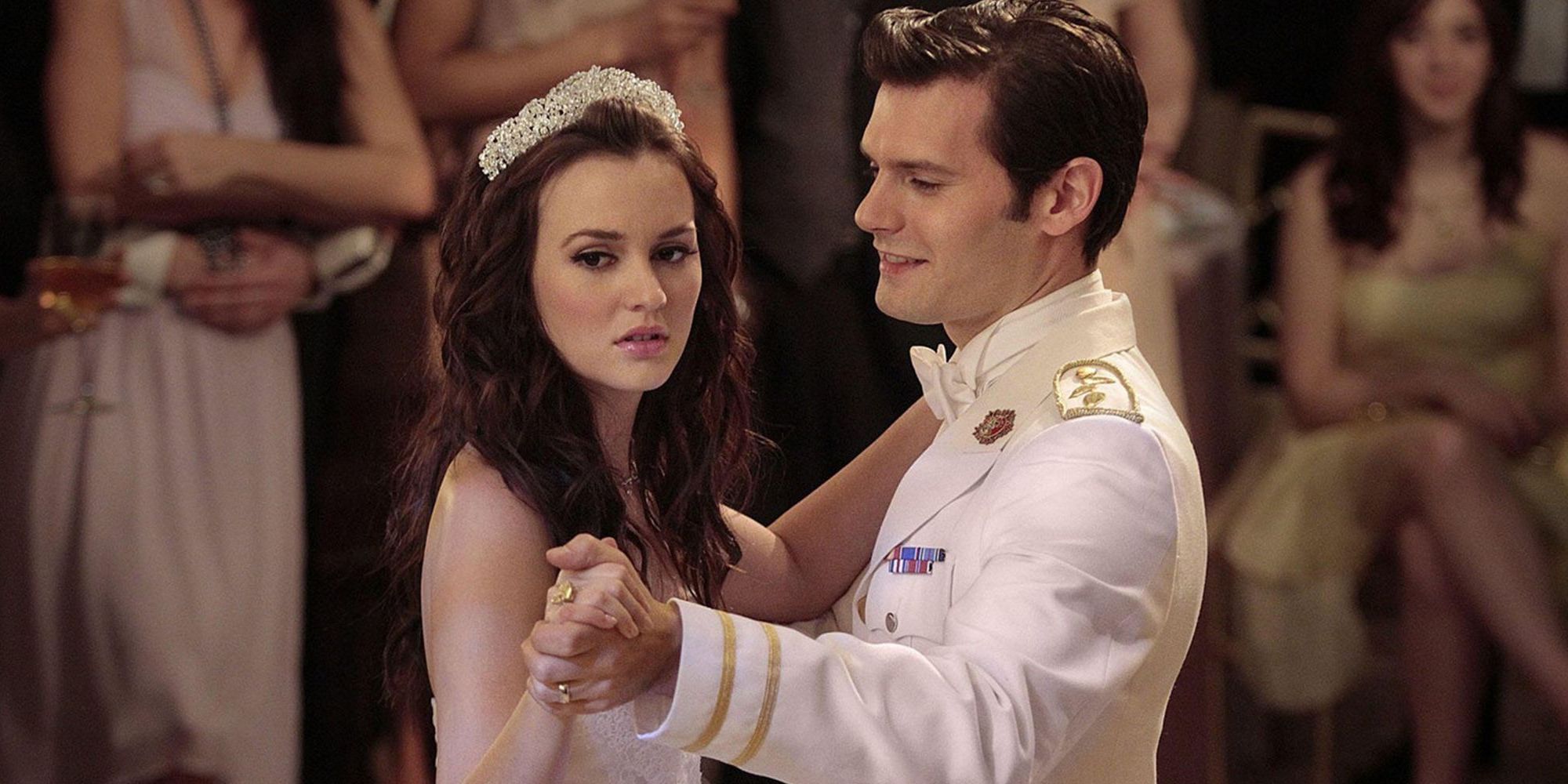 Blair makes a life-changing decision to marry Prince Louis after coming to terms with the end of her and Chuck. This unfortunate marriage in the show turns out to be just for looks once Louis tells Blair their marriage is simply a contract. With Blair feeling hopeless, she calls Dan for help, and with his prominent feelings for her, he does whatever she says. With Georgina controlling the Gossip Girl account, disaster is to come.
This 100th episode of Gossip Girl was bound to be a good one. Blair becoming a princess is all she could've dreamed of, but she couldn't stop thinking about Chuck. Other than the drama and hurt they both put each other through, their love is something that no one can ever get in the middle of, even a prince.
1
"New York, I Love You XOXO"
Season 6, Episode 10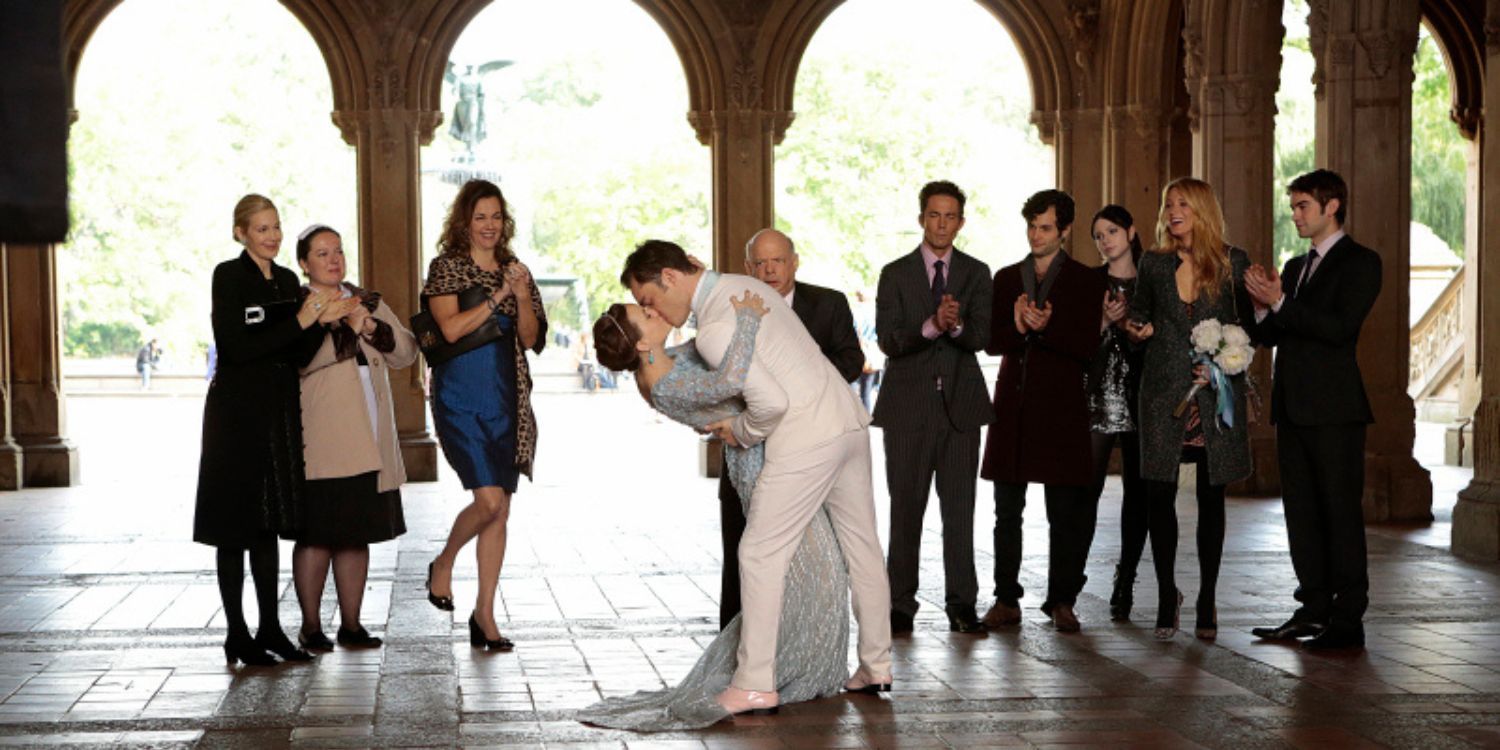 The identity of Gossip Girl is finally revealed as Lonely Boy. Despite everyone finding the truth, they all agree to move on. Blair and Chuck get married, while Serena and Dan attempt a relationship again. Five years later, Blair and Chuck live happily with their son, Henry, as they celebrate Dan and Serena's wedding with friends and family.
The finale ends the series with a bang. After six seasons of constant ups and downs, it finally ties together with a time skip. The audience is given the closure they deserve as their favorite characters grow into their lives and move past their looming high school bully, Gossip Girl.
NEXT: The Most Rewatchable Teen Dramas, According To Reddit