Leonardo DiCaprio isn't just the definitive movie star of his generation; he's approaching the all-time status of greats like Robert De Niro, Al Pacino, Gene Hackman, and Jack Nicholson. DiCaprio may have had a big jump start to his career with Titanic, but he's earned all the success that he's earned through years of hard work alongside virtually every great living director.
DiCaprio has very few misses on his resume, and the few that he does have are at least spectacular (looking at you, Critters 3 and Don's Plum). Here are the greatest Leonardo DiCaprio movies of all-time, ranked.
15
'The Basketball Diaries' (1995)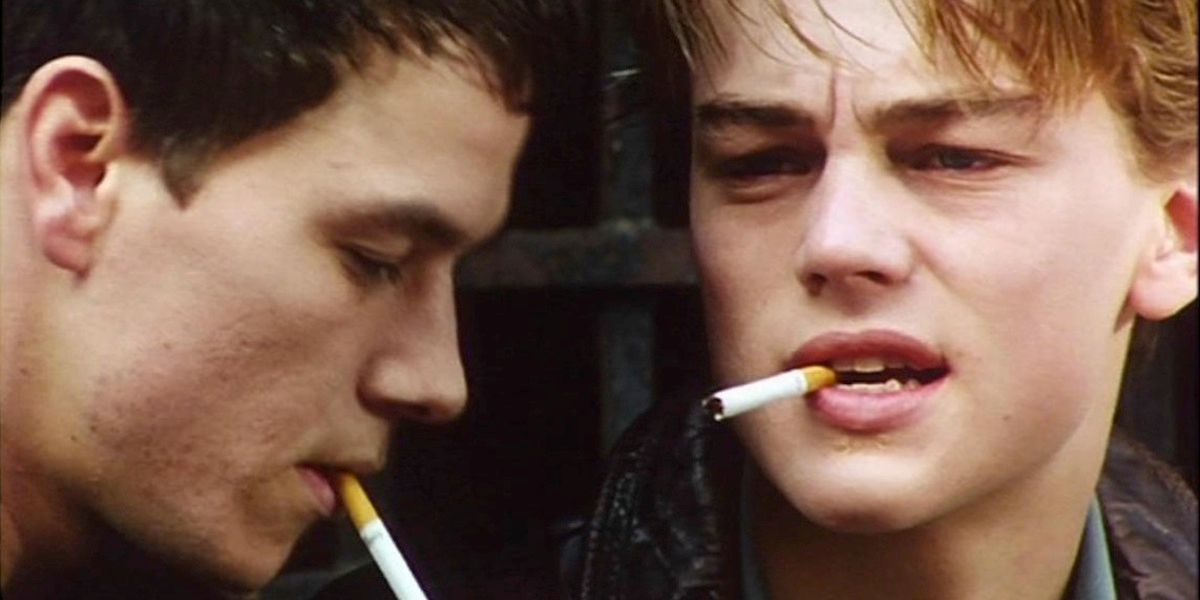 Over a decade before they were hurling insults at each other in The Departed, DiCaprio and Mark Wahlberg played best friends in this riveting adaptation of Jim Carroll's autobiography of the same name. Carroll was a child basketball star who dealt with serious drug addiction within his teenage years, and subsequently turned his challenges into poetry and literature.
RELATED: Best Drama Movies of All Time, Ranked While the film is occasionally guilty of sensationalizing the text, DiCaprio proved that he was for more than just a teenage heartthrob in this beautiful story of recovery. It's sadly one of his more underseen films.
14
'Shutter Island' (2010)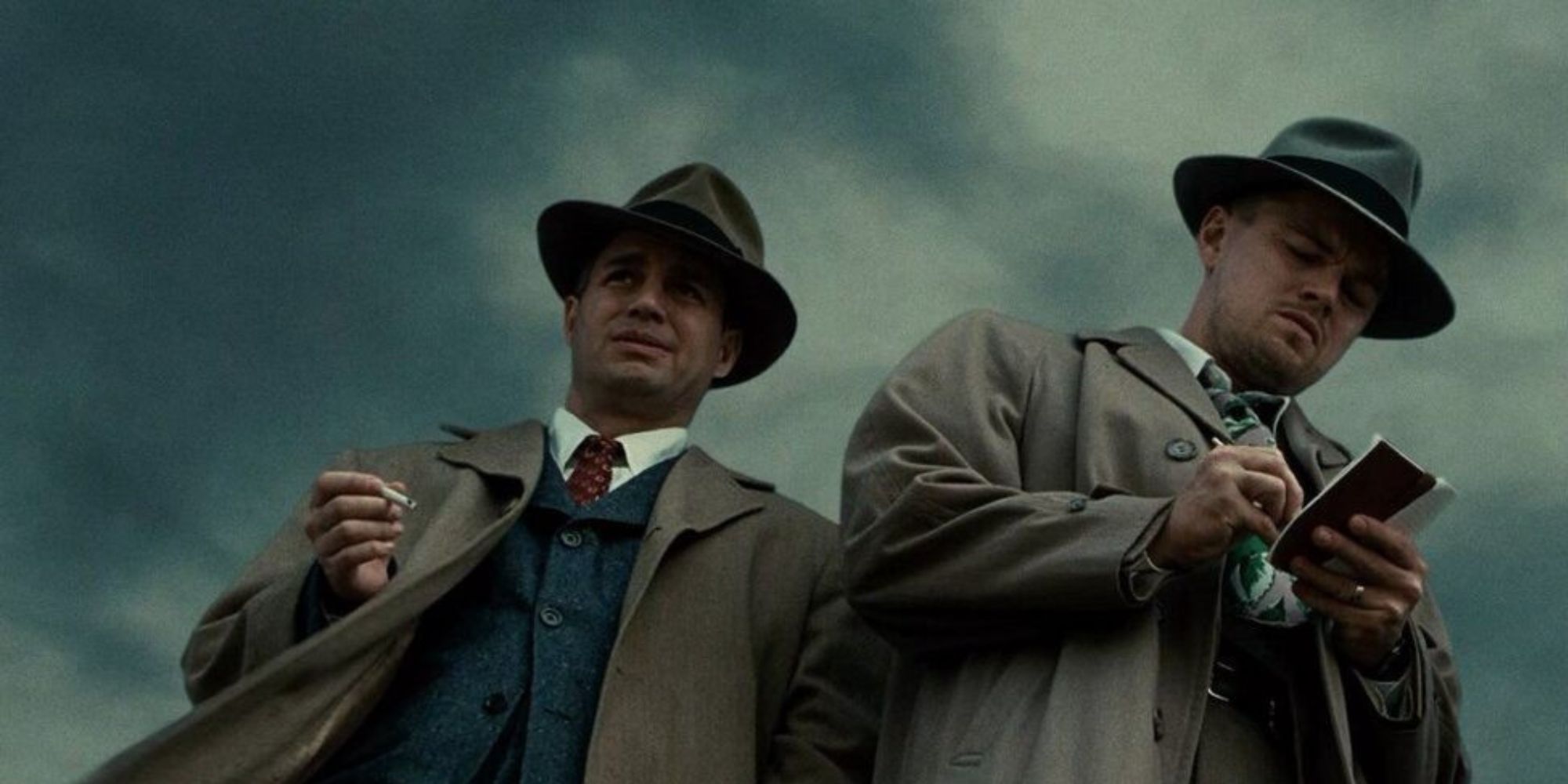 While Scorsese would occasionally try his hand at horror films like Bringing Out The Dead and Cape Fear, DiCaprio hadn't returned to the genre since his acting debut in Critters 3. While Shutter Island isn't necessarily the strongest of their collaborations overall, it gave both artists the chance to tackle the horror genre with a restrained and terrifying story.
DiCaprio stars as the U.S. Marshall Teddy Daniels, who ventures to a mysterious remote island alongside his partner (Mark Ruffalo) for an investigation. The film's ending pushes DiCaprio to his physical and emotional limits with a shocking plot twist.
13
'Gangs of New York' (2002)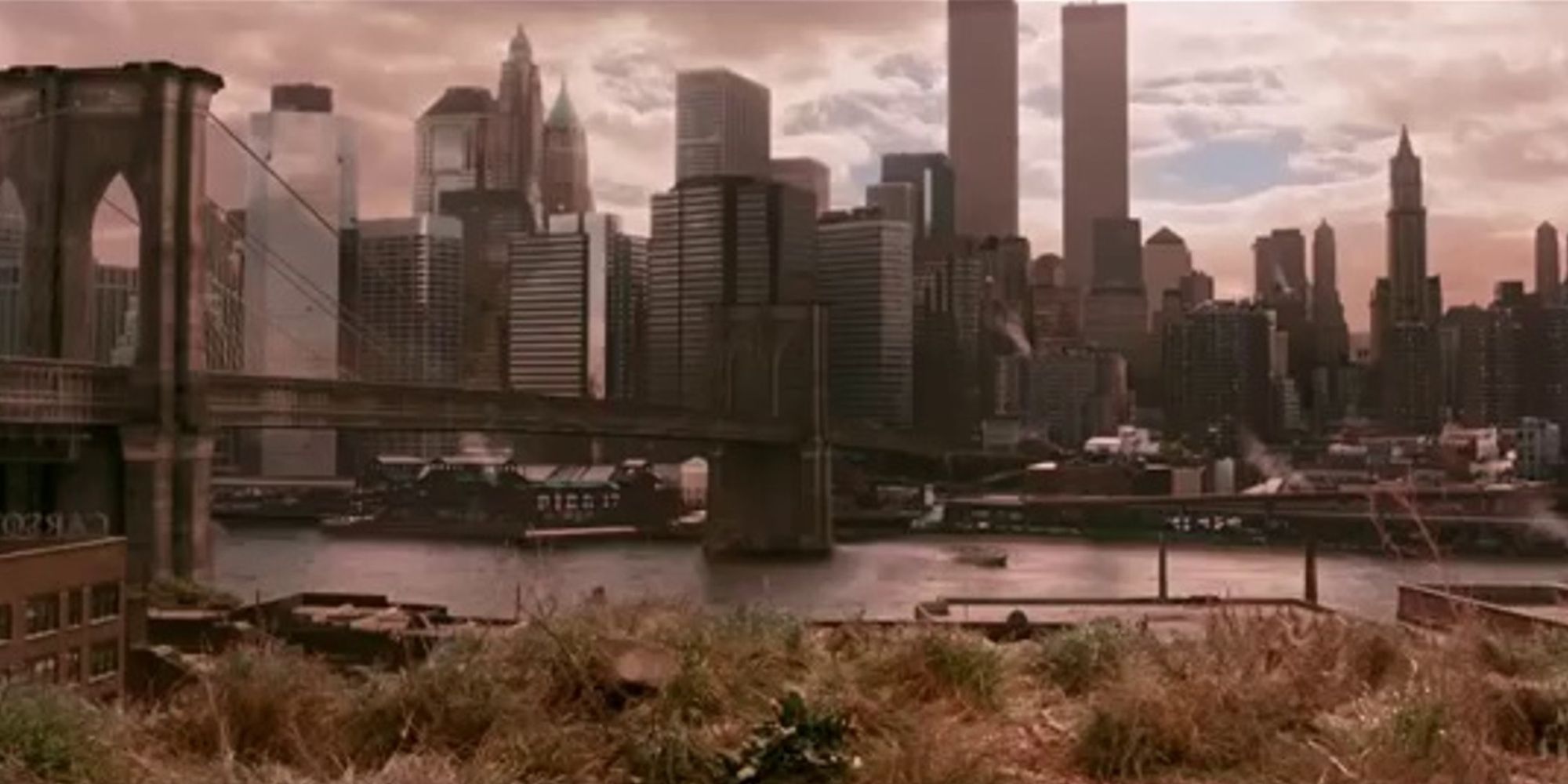 DiCaprio's first collaboration with Scorsese was in the Irish gangster drama Gangs of New York, which also marked his only collaboration with Daniel Day-Lewis (an actor often regarded as the greatest of all-time). Set in the slums of New York during the mid-19th century, Gangs of New York follows Amsterdam Vallon (DiCaprio) as he attempts to stage a plot of revenge on the ruthless gang leader known as "Bill the Butcher" (Day-Lewis).
RELATED: Leonardo DiCaprio's Debut Was in a Strange Horror SequelIt occasionally feels like DiCaprio is getting an acting lesson from Day-Lewis, but for the most part, he's able to hold his own when acting alongside the living legend.
12
'The Aviator' (2004)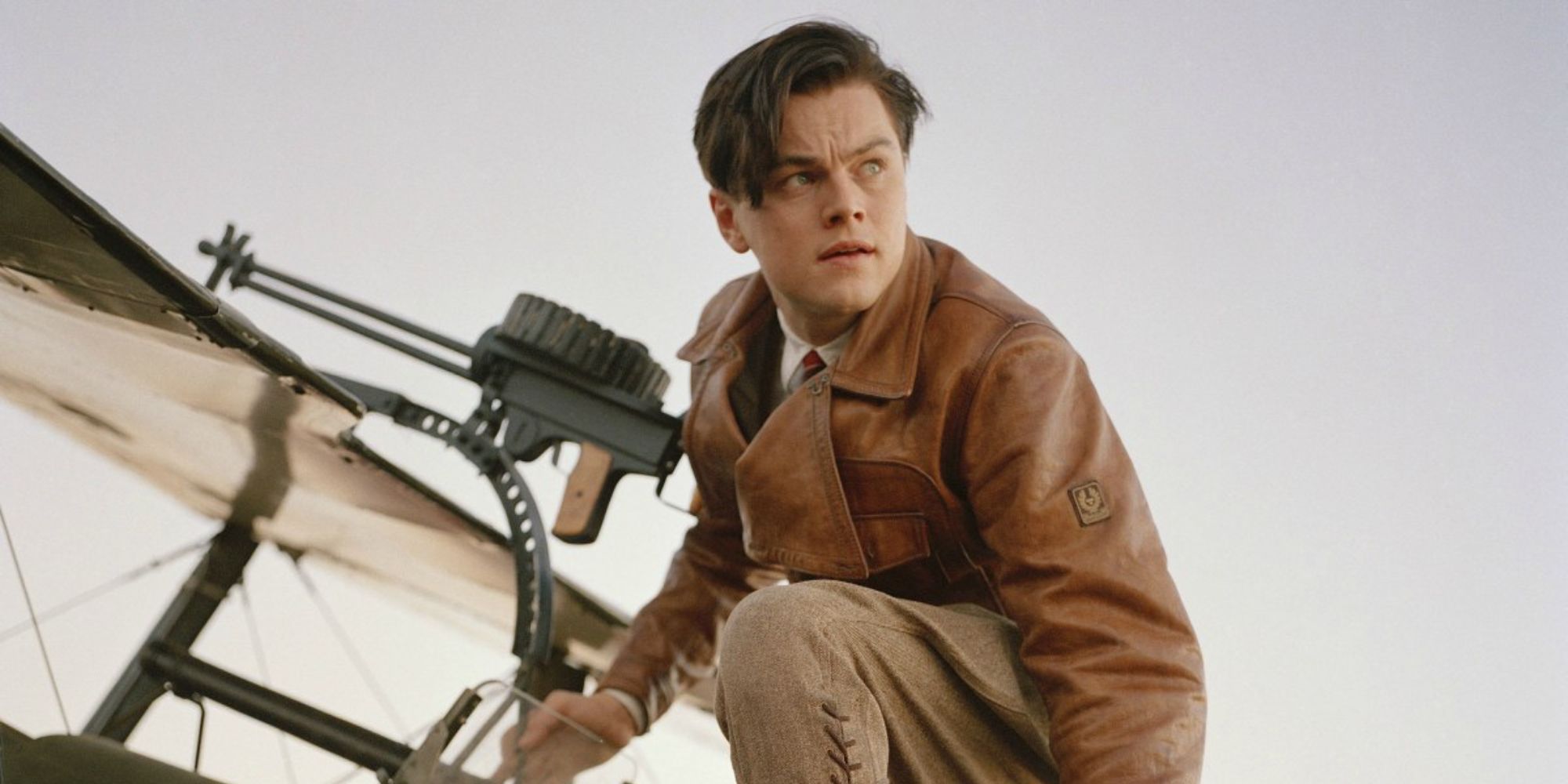 The Aviator was the most ambitious project of DiCaprio's career at the time of its release. He had to physically transform and wear extensive makeup in order to capture the essence of Howard Hughes, all while capturing the edge of madness that the famous inventor was known for crossing.
The Aviator is as beautifully designed as any film within Scorsese's filmography, but DiCaprio's performance still stands out amidst the beautiful imagery. He has particularly strong chemistry with Cate Blanchett, who won the Academy Award for Best Supporting Actress for her portrayal of the iconic Old Hollywood star Katherine Hepburn.
11
'Romeo + Juliet' (1996)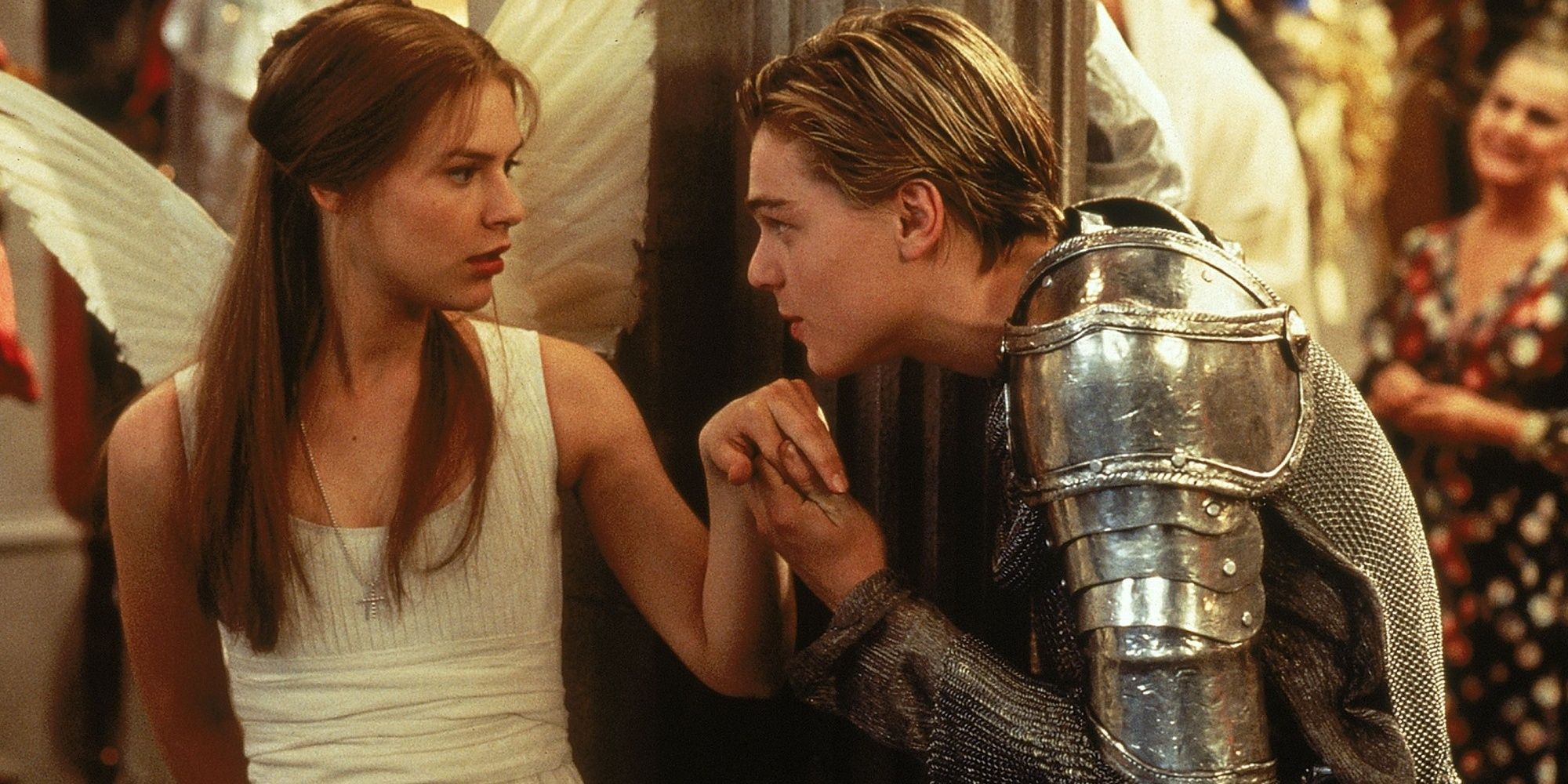 Baz Luhrmann's Romeo + Juliet was perhaps the last film of DiCaprio's "heartthrob era," but it was hardly the type of stodgy period piece that Shakespeare adaptations often turn into. Luhrmann took the original text of Shakespeare's most timeless (and perhaps most frequently adapted) romantic play, but set the film within the context of the modern day Verona Beach.
What could have been a complete misreading of the play's original story turns into a heartbreaking encapsulation of the fervor and chaos that comes with young love. DiCaprio and his co-star Claire Danes have excellent chemistry as the titular duo, making the infamous ending even more tragic.
10
'What's Eating Gilbert Grape' (1993)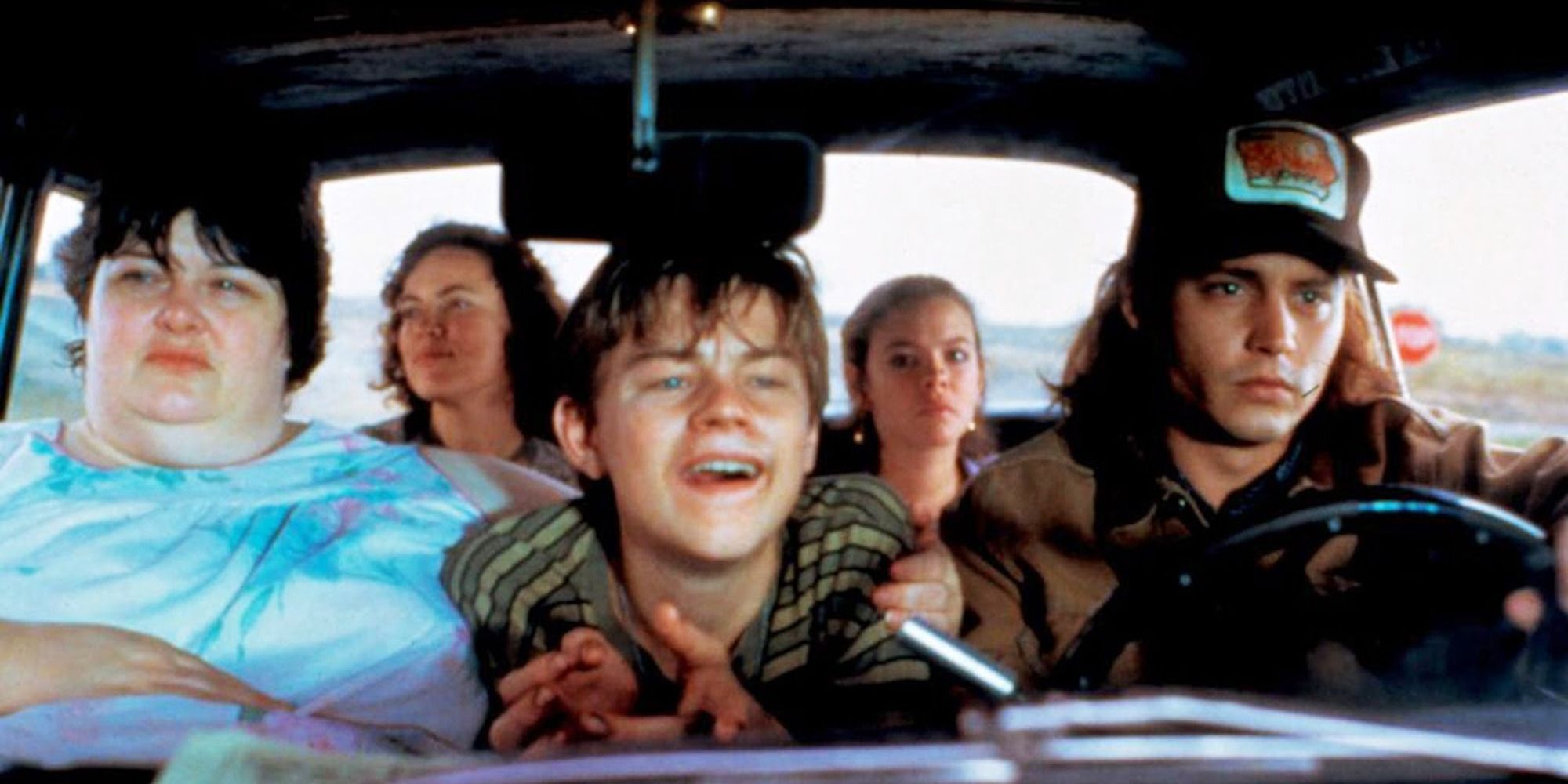 DiCaprio earned his first Academy Award nomination (and his only in the Best Supporting Actor category) for his riveting portrayal of an autistic teen in the 1993 family drama What's Eating Gilbert Grape. The film follows the restless young man Gilbert (Johnny Depp) as he attempts to care for both his younger brother Arnie (DiCaprio) and his obese mother (Darlene Cates).
It was a remarkable breakthrough role for DiCaprio, who had only recently made his theatrical debut the year prior in the romantic drama Poison Ivy (as Critters 3 was released directly to the home video market).
9
'Inception' (2010)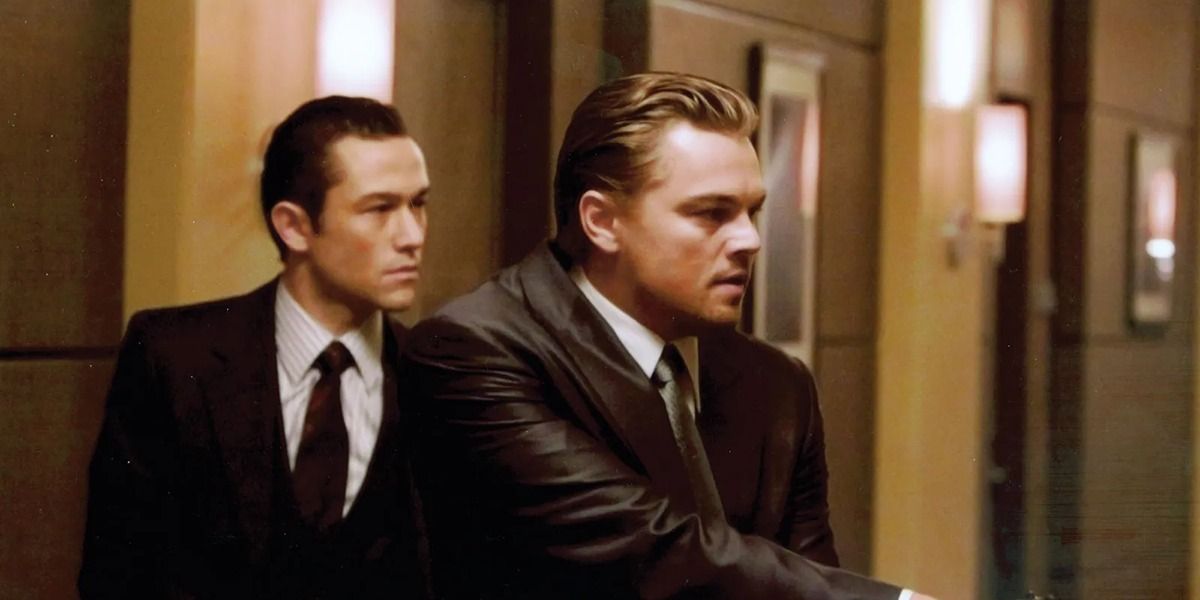 Critics might complain that Christopher Nolan pays more attention to plot and action than he does to characters, but that's not the case with Inception at all. Despite the near constant plot revelations and labyrinth of a story, Inception has a deep emotional core thanks to the emotion that DiCaprio brings to the role of Dominic Cobb.
RELATED: The Martin Scorsese Movie With De Niro, DiCaprio, and Pitt You Never Saw
Cobb isn't dissimilar from any hero from a classic caper movie; the only difference is that he robs people's minds, not banks. Nolan writes a surprisingly nuanced drama for Cobb as he deals with the ghost of his late wife, Mal (Marion Cotillard).
8
'Revolutionary Road' (2008)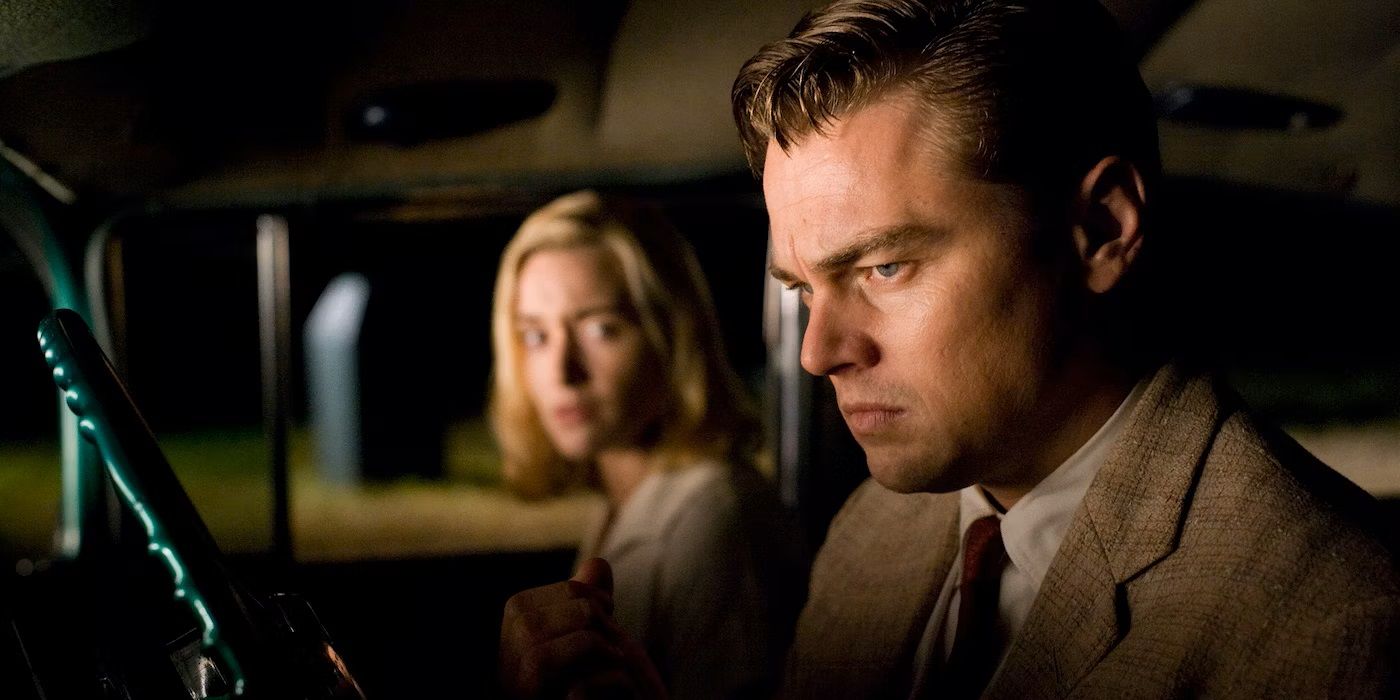 Sorry Titanic, but DiCaprio and Kate Winslet have their best onscreen chemistry in Sam Mendes' stirring 2008 period drama. Revolutionary Road follows the romance between the ambitious salesman Frank Wheeler and his wife April from the sensual heights of their early interactions to the crushing heartbreak of their marital breakdown.
Revolutionary Road breaks down the clichés behind "small town American life" that are commonly featured in 1950s romantic melodramas. As much as April and Frank try to avoid being "normal people," they fall into the trappings of a marriage that loses its luster.
7
'Django Unchained' (2012)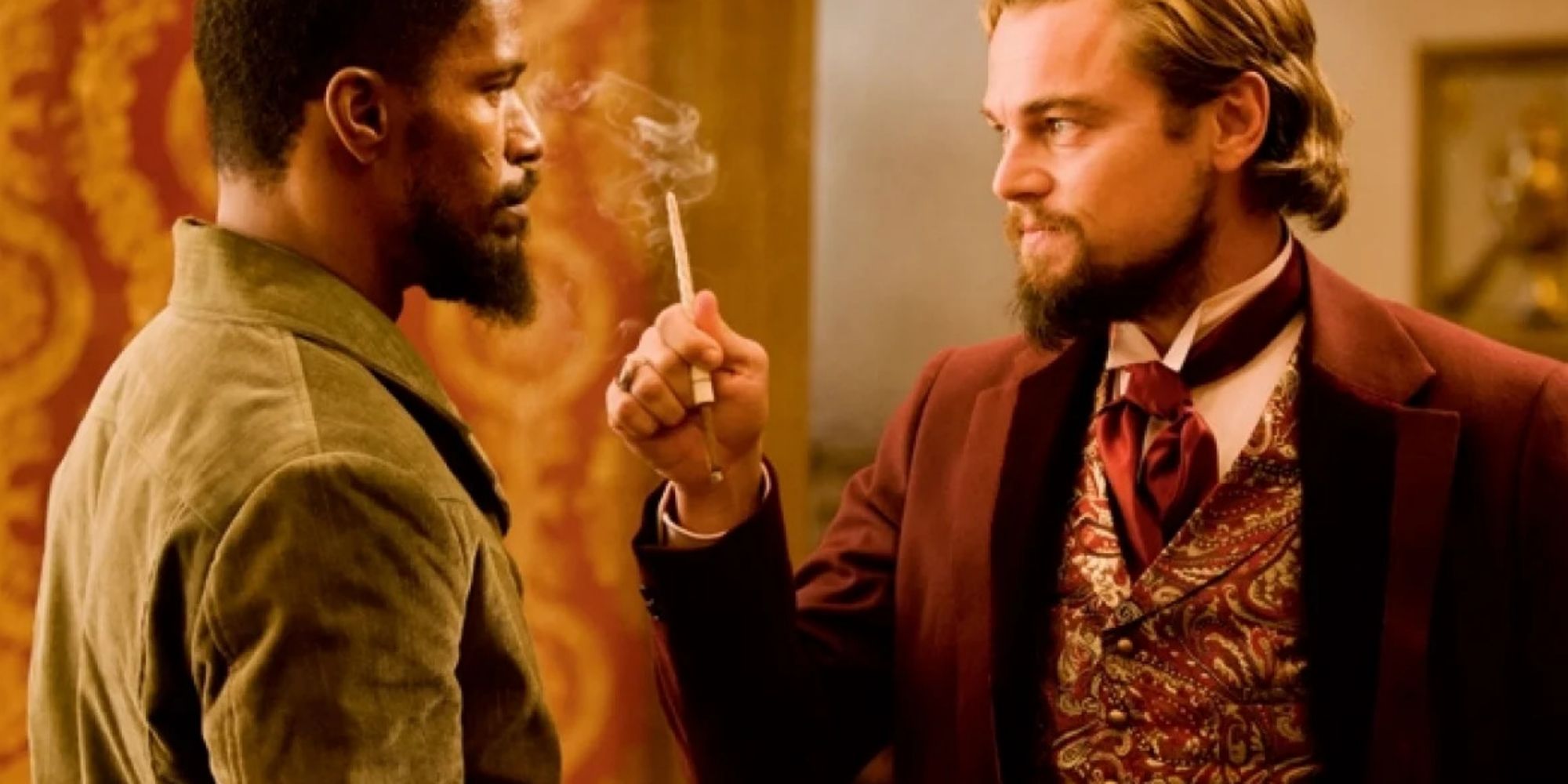 DiCaprio comes across as a fairly endearing guy in any of his interviewed appearances, but he's never been quite as detestable on screen as he is in Quentin Tarantino's western epic Django Unchained. The film follows the enslaved man Django (Jamie Foxx), who is freed by the quirky bounty hunter Dr. King Schultz (Christoph Waltz) and agrees to join the doctor's dangerous profession.
RELATED: Great Leonardo DiCaprio Performances That Weren't Nominated for An Oscar
DiCaprio's performance as the slaver Calvin Candie is perhaps the most cruel and purely evil character that Tarantino has ever written; even if Waltz ended up winning the Oscar for Best Supporting Actor, the work by DiCaprio was equally as deserving.
6
'Catch Me If You Can' (2002)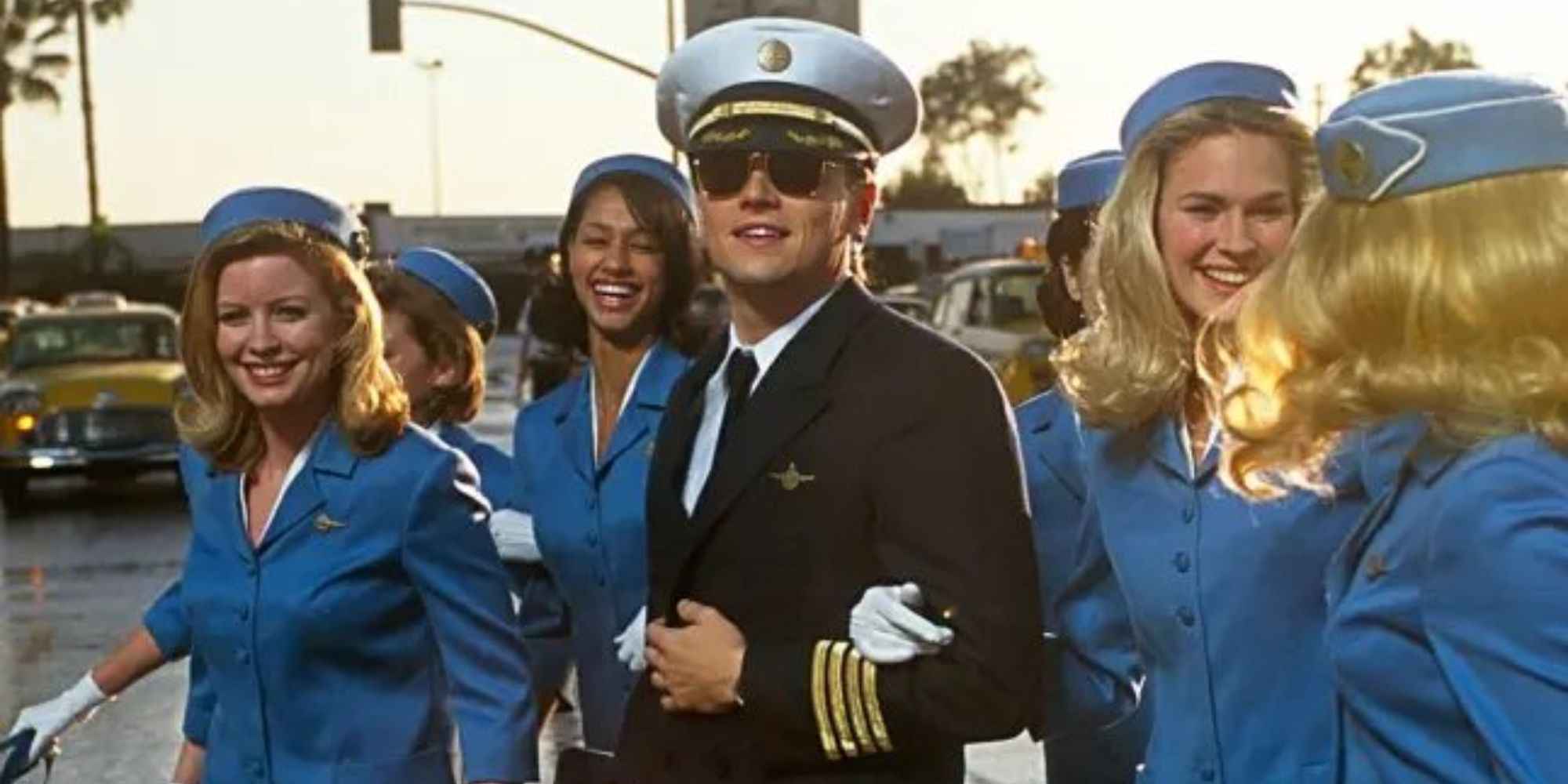 What does a con man's life look like when he's completely lost track of his identity? Catch Me If You Can addresses this question in what may be Steven Spielberg's most profound work of the 21st century. The film deals with all the challenges of a coming-of-age story through the lens of an exciting heist thriller.
Loosely based on a true story, Catch Me If You Can explores the life of the con artist Frank Abagnale Jr., who masqueraded as a pilot, a lawyer, and a doctor all before he reached adulthood. DiCaprio and Spielberg perfectly capture the shift in tone; what begins as a fun caper turns into an emotional drama about the life of crime.
5
'The Revenant' (2015)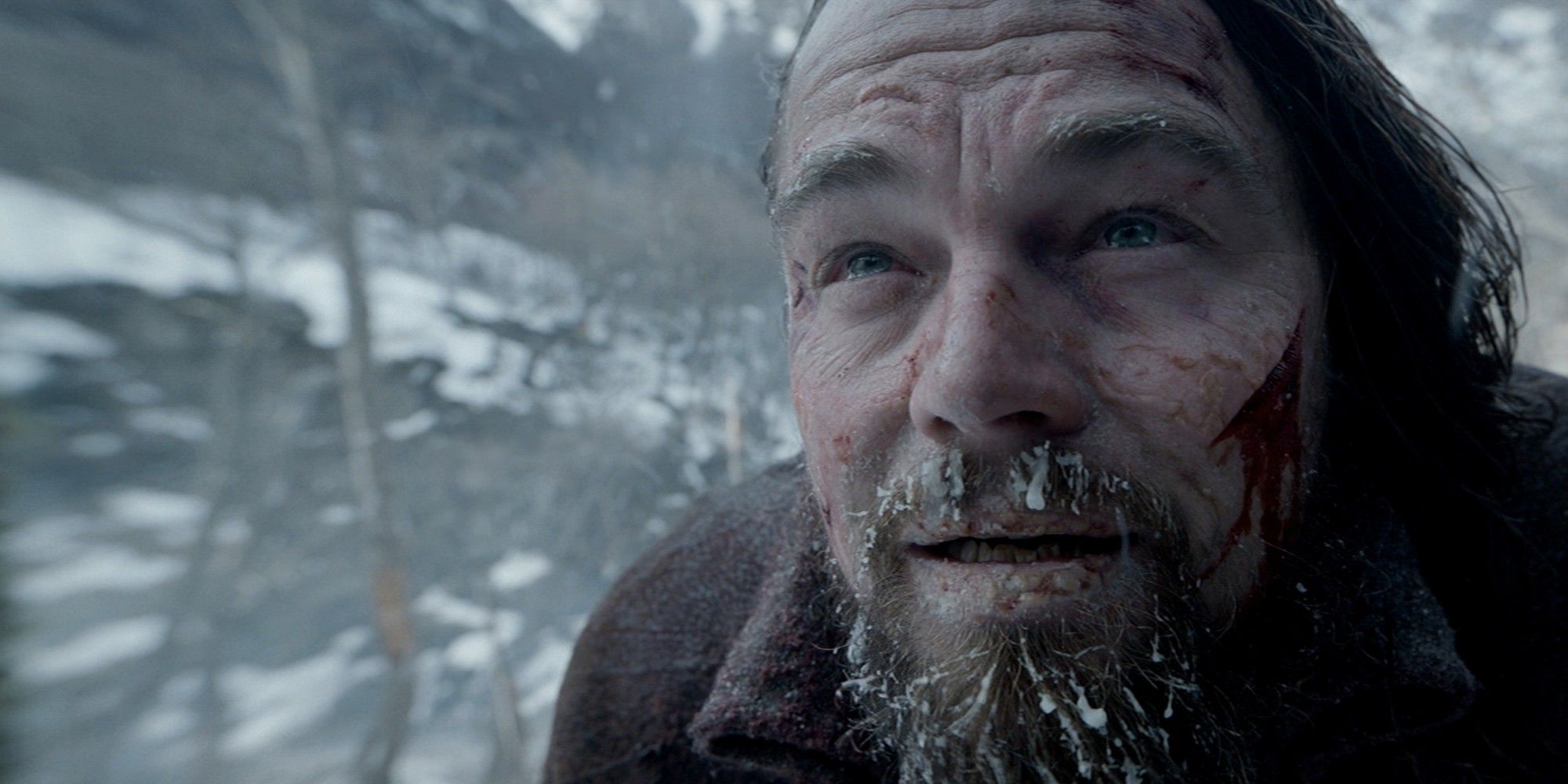 DiCaprio not having an Oscar had become a meme at the time of The Revenant's release, as did the notorious lengths that DiCaprio took to get into character while filming Alejandro Gonzalez Inarritu's period western revenge epic. That doesn't make his performance any less impressive, or any less worthy of the Academy Award that it won.
DiCaprio stars as the fur trapper Hugh Glass, who is left physically incapable of movement after a brutal bear attack. After his former ally John Fitzgerald (Tom Hardy) murders his son in cold blood, Glass sets out on a long and perilous journey to get revenge.
4
'The Wolf of Wall Street' (2013)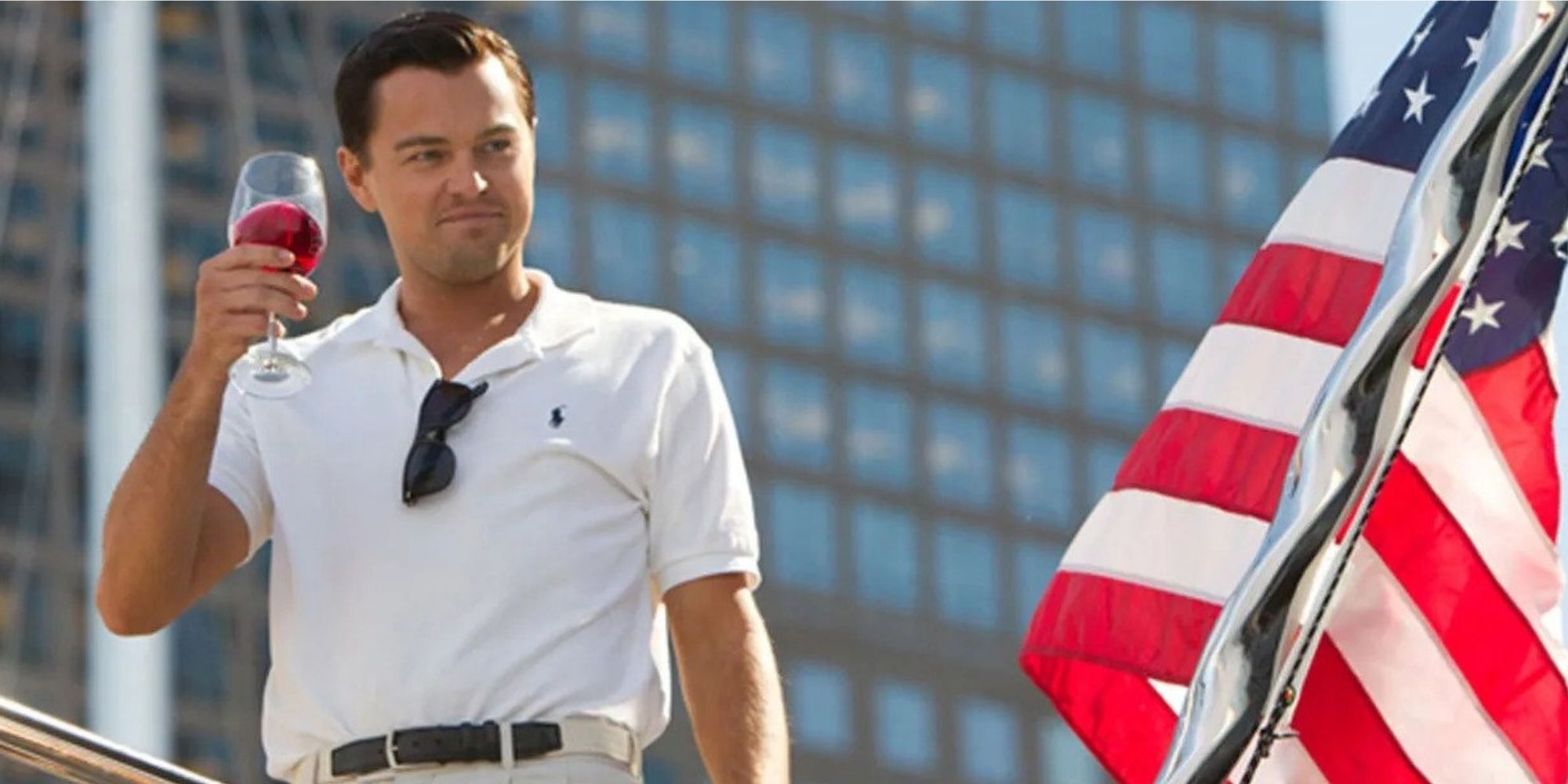 In 2013, Martin Scorsese hadn't made a straight up comedy since After Hours, and DiCaprio was getting off of a run of gripping dramatic roles. The Wolf of Wall Street allowed them both to flex their comedic muscles in what may be the most energetic and entertaining three hour movie ever made.
RELATED: The Feud Between Danny Boyle and Ewan McGregor Over Leonardo DiCaprio
DiCaprio's performance as the Wall Street con man Jordan Belfort goes to ridiculous comedic heights that even Borat would approve of. However, the film is very careful never to lionize what Belfort has done; if your takeaway is that Belfort is a hero, then The Wolf of Wall Street is laughing at you.
3
'Titanic' (1997)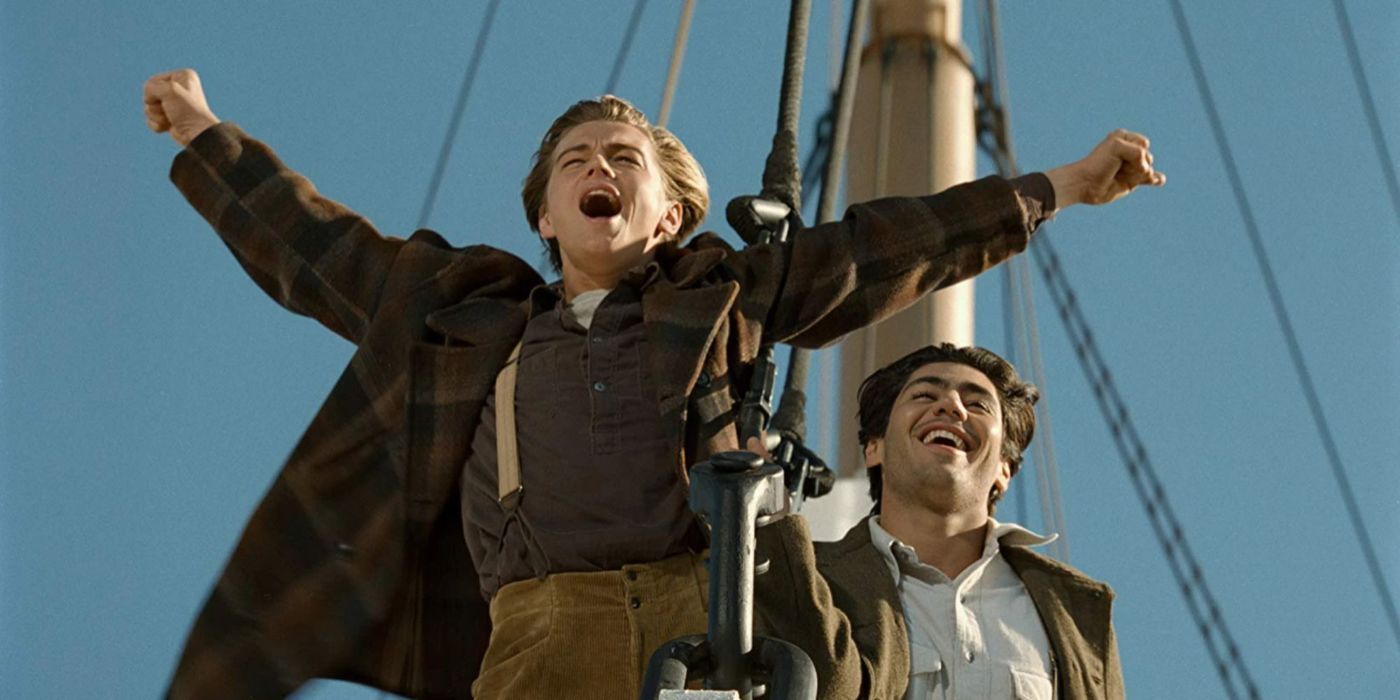 Is Titanic the best film of DiCaprio's career? Or Winslet's? Or James Cameron's? The answer to all three of these questions is no, but it's arguably the most important film in any of their careers. Cameron's incredible budget, the groundbreaking visual effects, and the $2 billion it has earned over subsequent re-releases don't detract from the fact that Titanic wouldn't work if Jack and Rose weren't such an endearing couple.
Titanic has had a remarkable staying power with audiences. Fanfare for the film hasn't waned in the slightest during its 2012 3D re-release and the 25th anniversary screenings around the world.
2
'Once Upon a Time In Hollywood' (2019)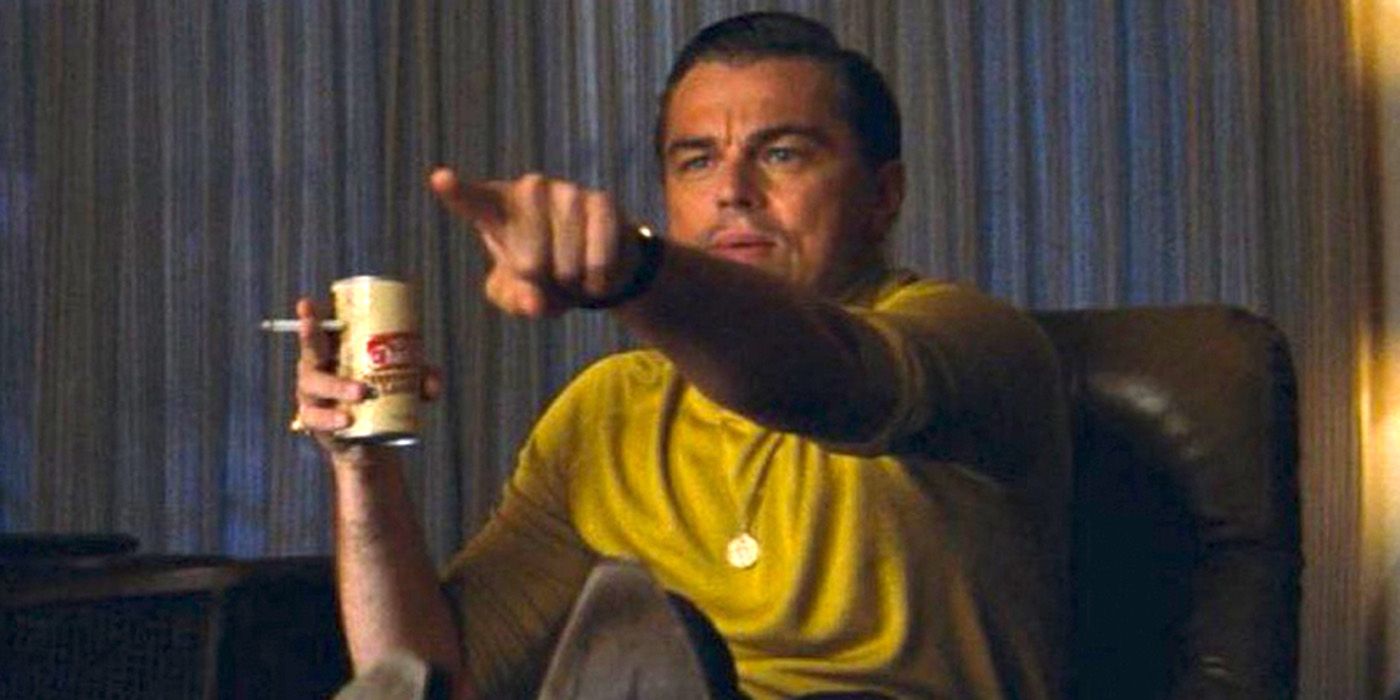 Once Upon A Time In Hollywood isn't just the most emotionally profound film of Tarantino's career. It's also the most self-aware and heartbreaking that DiCaprio has ever been; his portrayal of a washed up movie star who has never been destined for greatness is one of the greatest depictions of being an artist in a competitive field that has ever been brought to screen.
RELATED: Leonardo DiCaprio's Best Picture Nominations, Ranked by IMDb
Once Upon A Time In Hollywood's indulgence in 1960s imagery and classical movie references aren't grating in the slightest, because at the end of the day, everyone wants to spend a little more time hanging out with Rick Dalton (DiCaprio) and Cliff Booth (Brad Pitt).
1
'The Departed' (2006)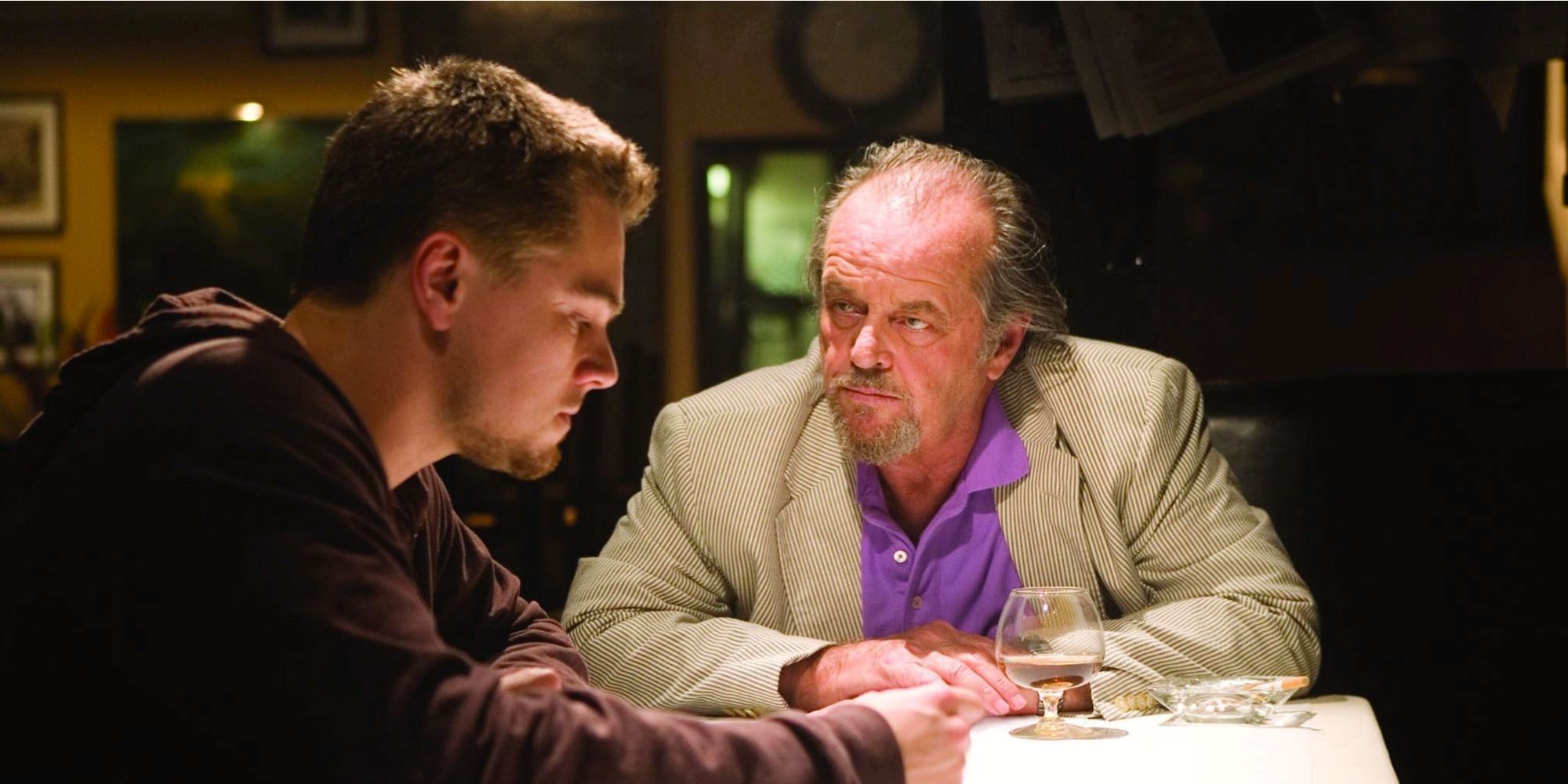 The Departed is an example of Scorsese and DiCaprio both reaching their creative peaks. This endlessly rewatchable remake of the iconic action movie Infernal Affairs is the definitive crime epic of the 21st century, and features DiCaprio in one of the grittiest (yet most vulnerable) performances of his career as the undercover police officer Billy Costigan Jr.
In a film where actors like Jack Nicholson, Mark Wahlberg, and Alec Baldwin are chewing the scenery, it's the sizzling tension between DiCaprio and Matt Damon that truly kicks The Departed into the all-time great category.
NEXT: The Best Ridley Scott Movies, Ranked