Over time, innumerable remarkable horror movies have provided audiences with compelling and thrilling stories, depicting terrifying narratives with the help of exciting characters and resorting to characteristic elements such as fear, violence, gore, and the supernatural. It was only logical that the genre would eventually make its way to the smaller screen, where viewers can immerse in the stories more easily.
From recent enthralling Netflix series like Midnight Mass to older and legendary classics that helped revolutionize television like Twin Peaks, we look back at some of the most memorable horror shows ever made with the help of the Reddit community.
Updated on July 26, 2023, by Daniela Gama:
With so many incredible horror shows out there, it can be hard to pick where to start. Luckily for viewers, the incredible science fiction show From returned to MGM+ for a second season in April this year. With a season finale at the end of June, the John Griffin series reminded everyone how great of a show it actually is (though severely overlooked). These are some other best horror TV shows that viewers can not help recommending.
15
'Slasher' (2016 – )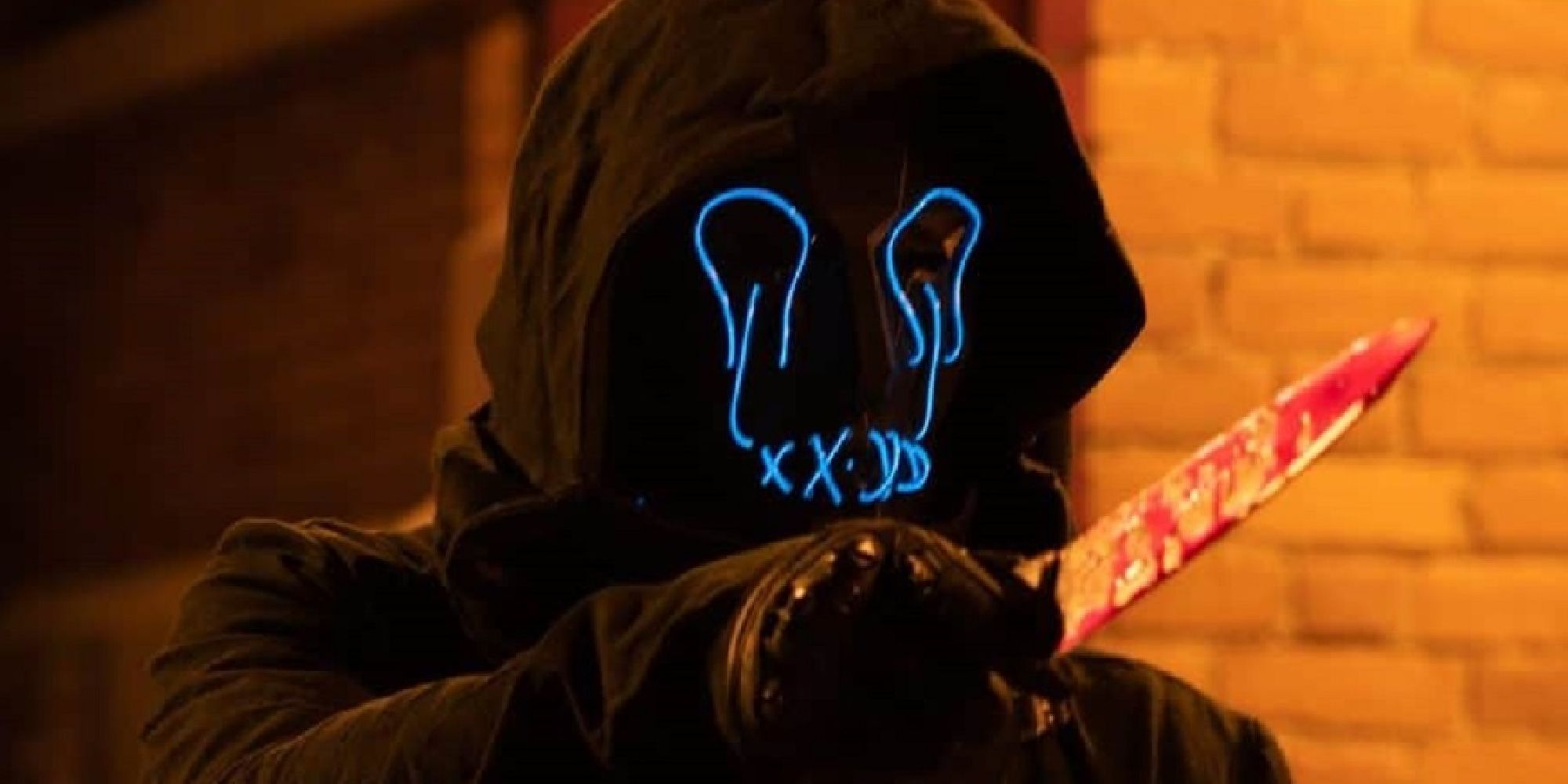 An eight-episode psychological thriller series, Slasher is the perfect pick for anyone who enjoys the horror subgenre. It is an anthology show featuring different serial killers as they leave bloody trails in their wake while their subsequent victims struggle to survive.
RELATED: The Best Slasher Movies of All Time, Ranked
In OldLondon's words, "Slasher isn't bad if you like things like Scream." While the Aaron Martin show is hardly a masterpiece, it makes for an entertaining and solid watch throughout. Featuring tons of bloody sequences, this series pays homage to the subgenre and provides viewers with a great time in front of the screen.
Watch on Netflix
14
'Ash vs Evil Dead' (2015 – 2018)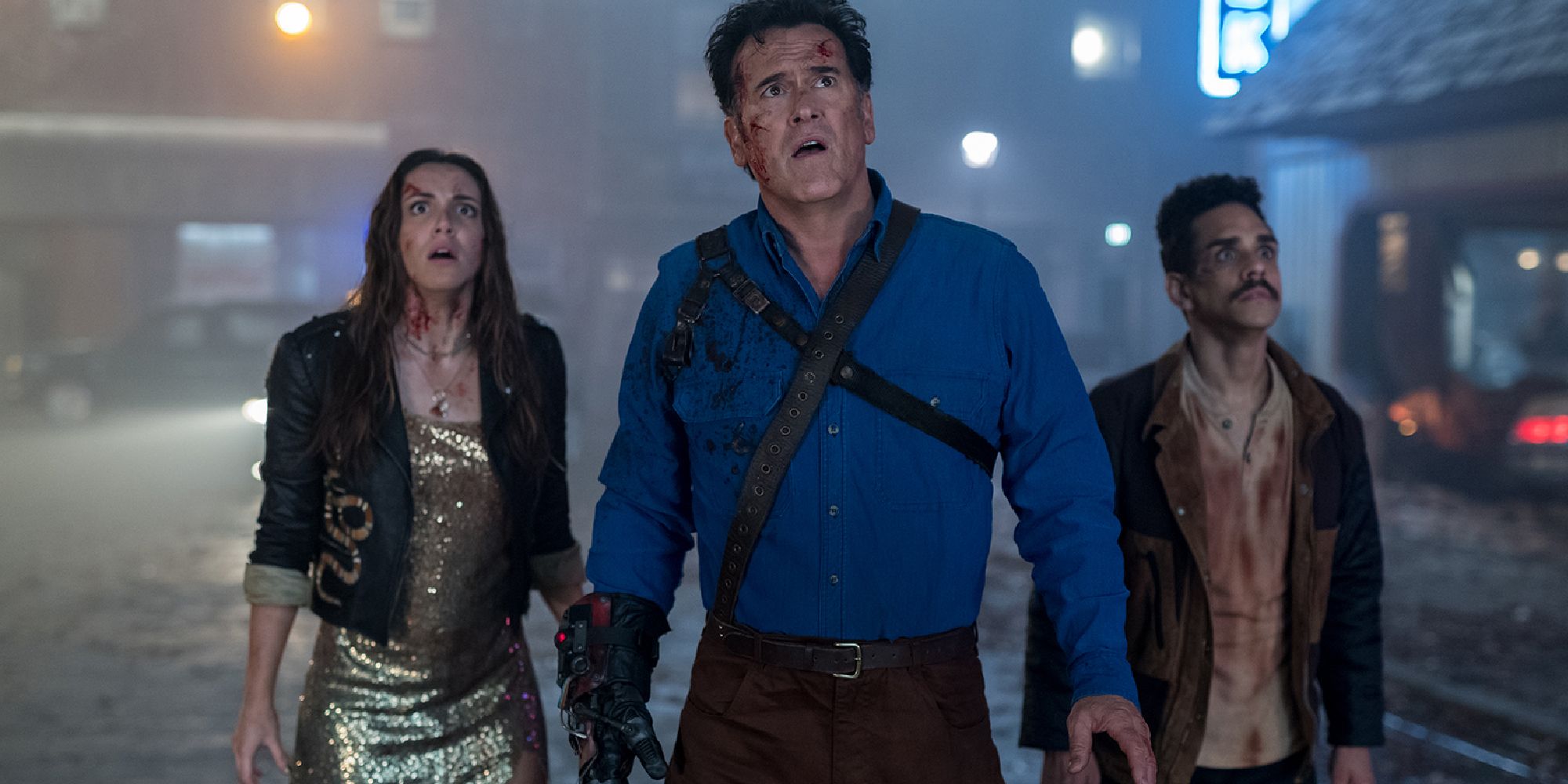 Although not one of the conventional scary TV shows (given its comedic elements), Ash vs Evil Dead is seemingly a fan-favorite on the website. The highly-rated horror comedy series follows Bruce Campbell's Ash, who has become a total loner who avoids responsibility thirty years after the events of Evil Dead. That is until a Deadite plague emerges and threatens to wipe out the whole human race, and he is forced to get back to action.
While NaloraLaurel believes it to be a "really fun show" despite not being considered horror "to some people," _Nightfox_1 believes it sadly "went downhill," with the first few seasons being "pretty good."
Watch on Starz
13
'Archive 81' (2022)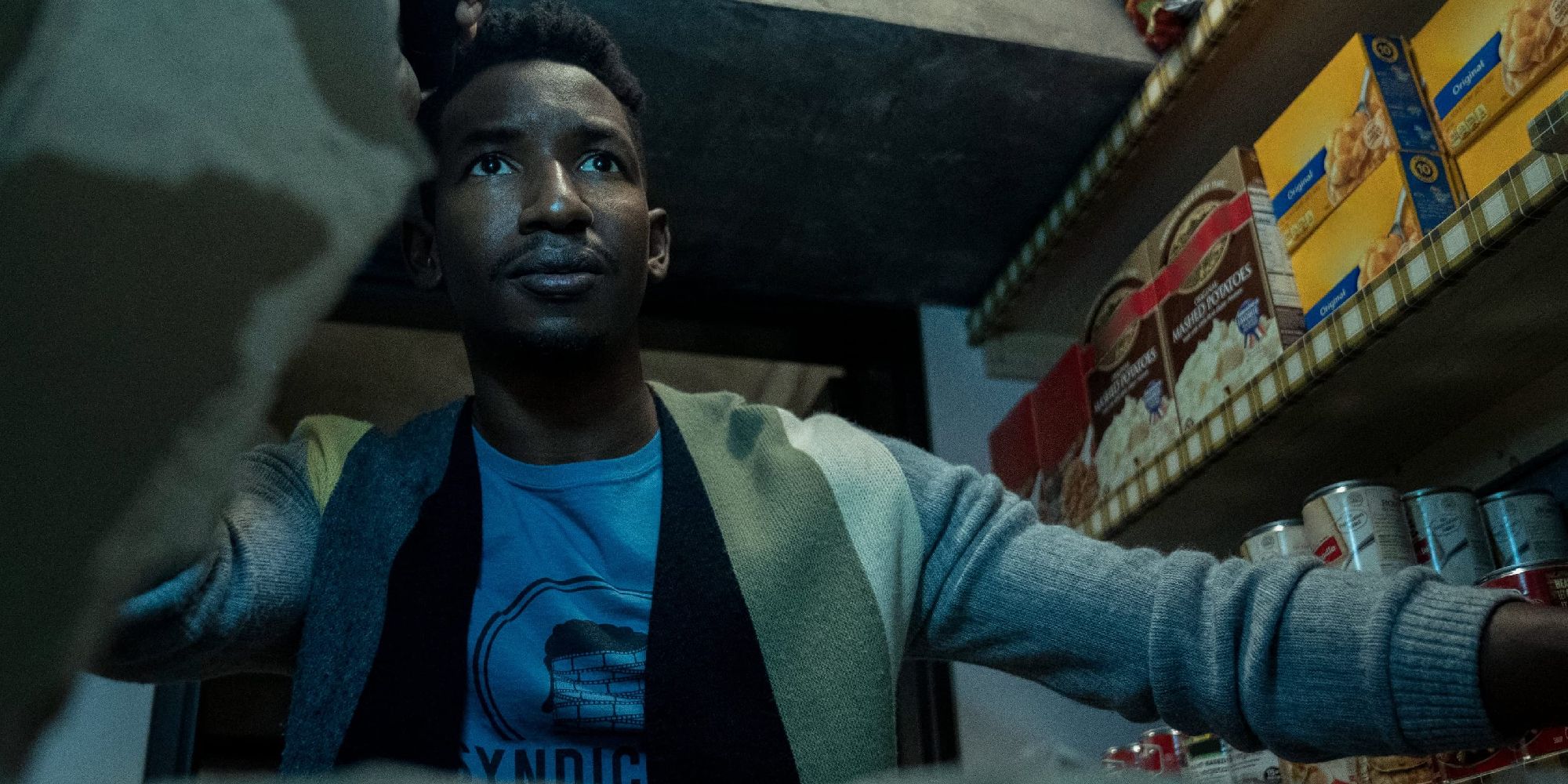 In Netflix's Archive 81, an archivist (played by Mamoudou Athie) accepts a job repairing damaged videotapes only to find himself sucked into a case involving a demonic cult and a missing director (Dina Shihabi) who was uncovering it in the first place.
On the website, users can't help recommending the series, even if it came to a premature ending, like many other canceled Netflix series in 2022. "Be prepared to be mad when Netflix decided (the greatest) horror show of all time should be canceled after season 1," Crazy_Tomatillo18 commented, and tenthousandblackcats could not help highlighting how "good" it is.
Watch on Netflix
12
'American Horror Story' (2011 – )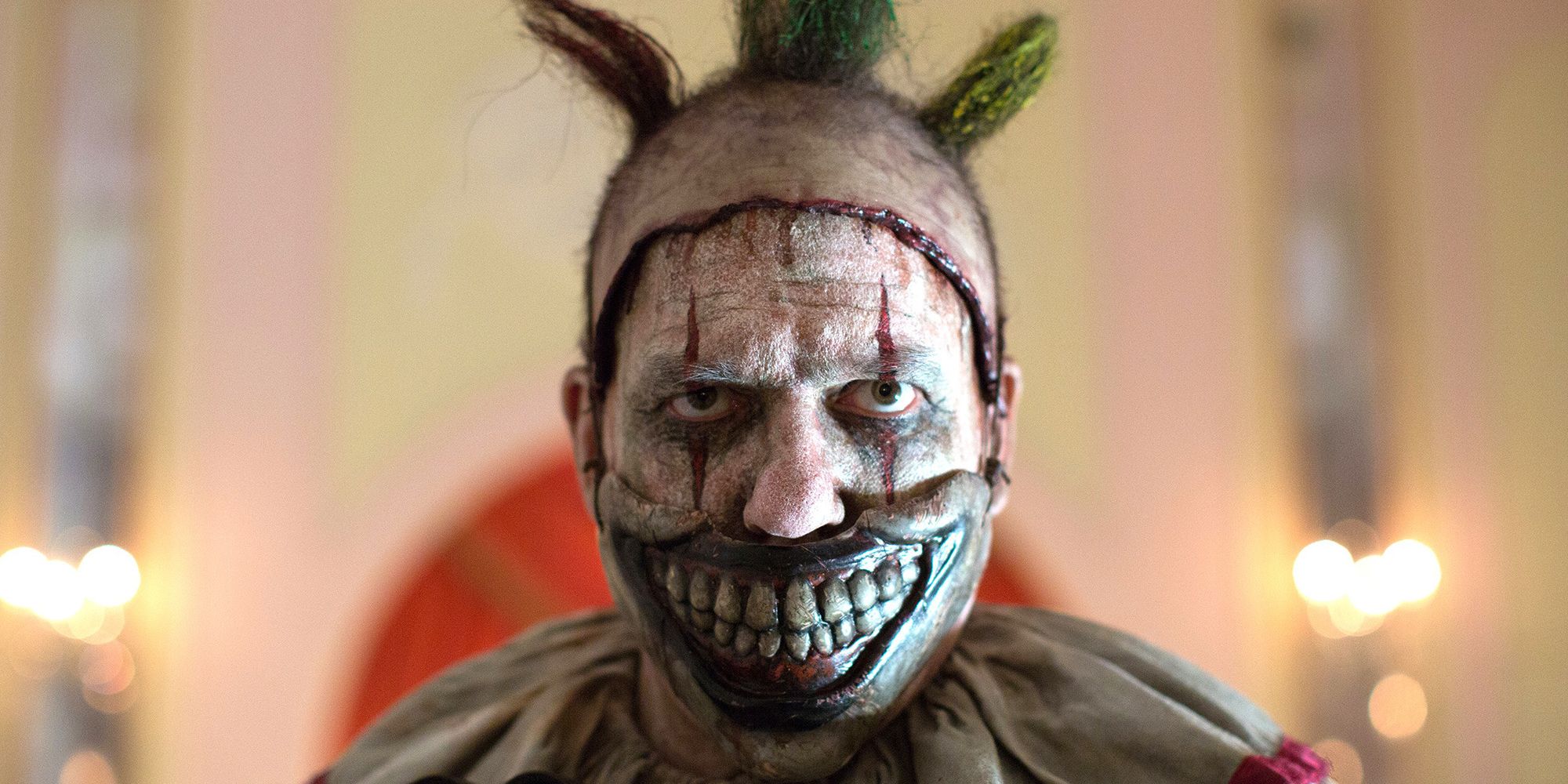 Ever since it premiered, American Horror Story quickly made its way to the top and stands among the genre's most popular series today. The anthology show (meaning that each season features its own self-contained storyline and characters) by Ryan Murphy is set in fictionalized haunted locations and often depicts the fine line that exists between the dead and the living.
While Redditors on the platform agree that not every season holds the same quality (seasons one and two are quite beloved by users, for instance), they still believe the series is worth mentioning. "The first few episodes from every season. It always loses the wheels about (five) in," sammidavisjr wrote.
Watch on Hulu
11
'The Terror' (2018 – 2019)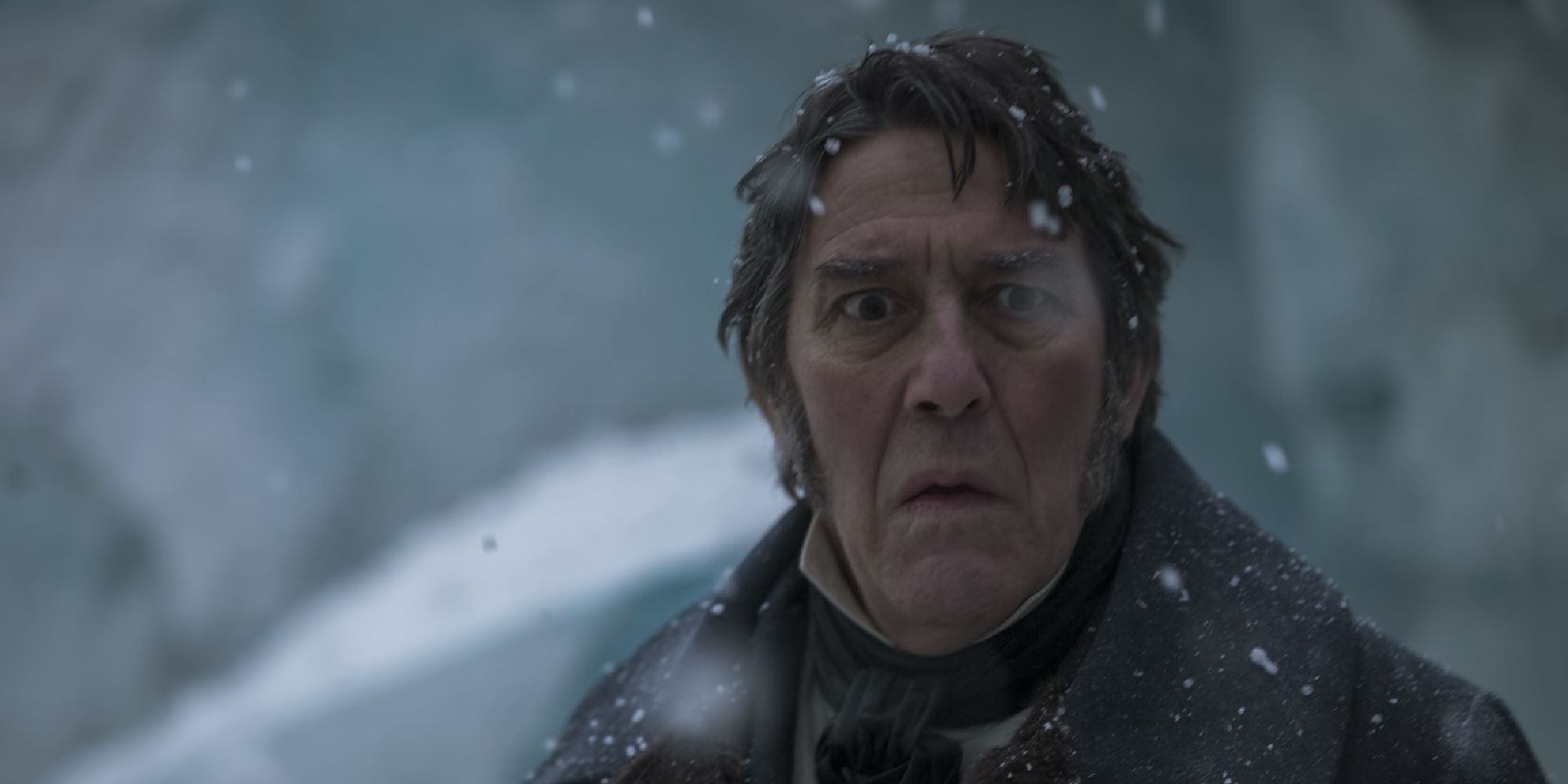 This semihistorical horror anthology show by David Kajganich, Max Borenstein, and Alexander Woo features two seasons inspired by different mysterious real-life historical tragedies. The first season, which Redditors believe to be the best, focuses on a dangerous expedition by the Royal Navy into unfamiliar terrain as the crew looks for the Northwest Passage.
RELATED: The Best Anthology Series on Netflix, Ranked
"Not enough mentions for the first season of (The Terror). Thought it was excellent," rorymacdonaldsnose remarked. The Terror is the subject of deserved praise on the website; while it counts on immersive narratives, it also benefits from great acting. "It was outstanding," a Redditor replied.
10
'From' (2022 – )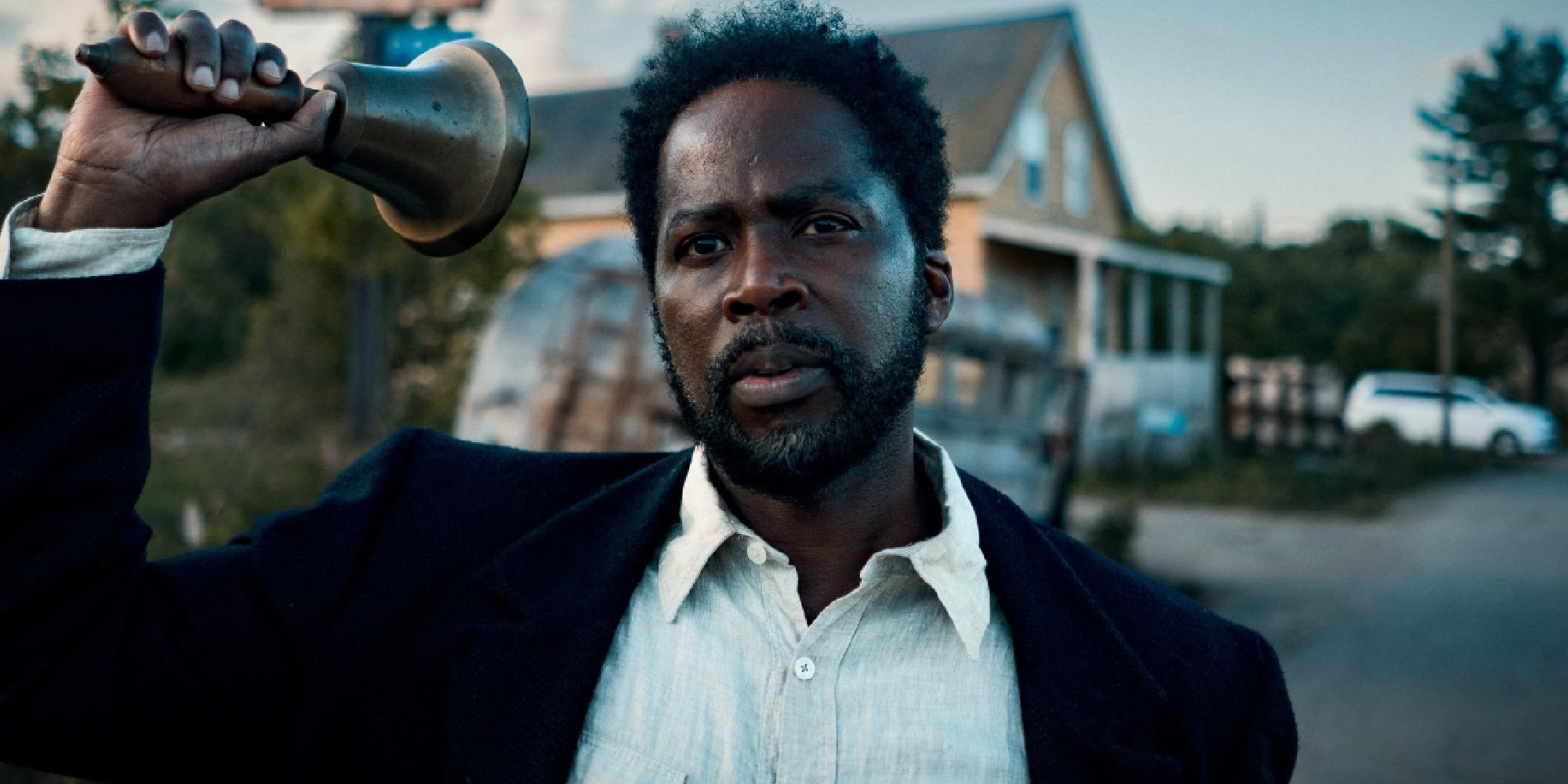 From is set in a cursed town in Middle America, which traps those who come in and makes it nearly impossible for inhabiters to leave. Depicting the residents' struggle to stay alive as they are faced with terrifying creatures from the forest, this gripping post-apocalyptic series is very likely to keep viewers invested.
According to Dancing_Hitchhiker and many others, From is "the only one I can think of that's good on TV right now." The promising 2022 horror series counts on a good dose of gore and incredible world-building on top of a thoroughly engrossing narrative.
Watch on MGM+
9
'The X-Files' (1993 – 2018)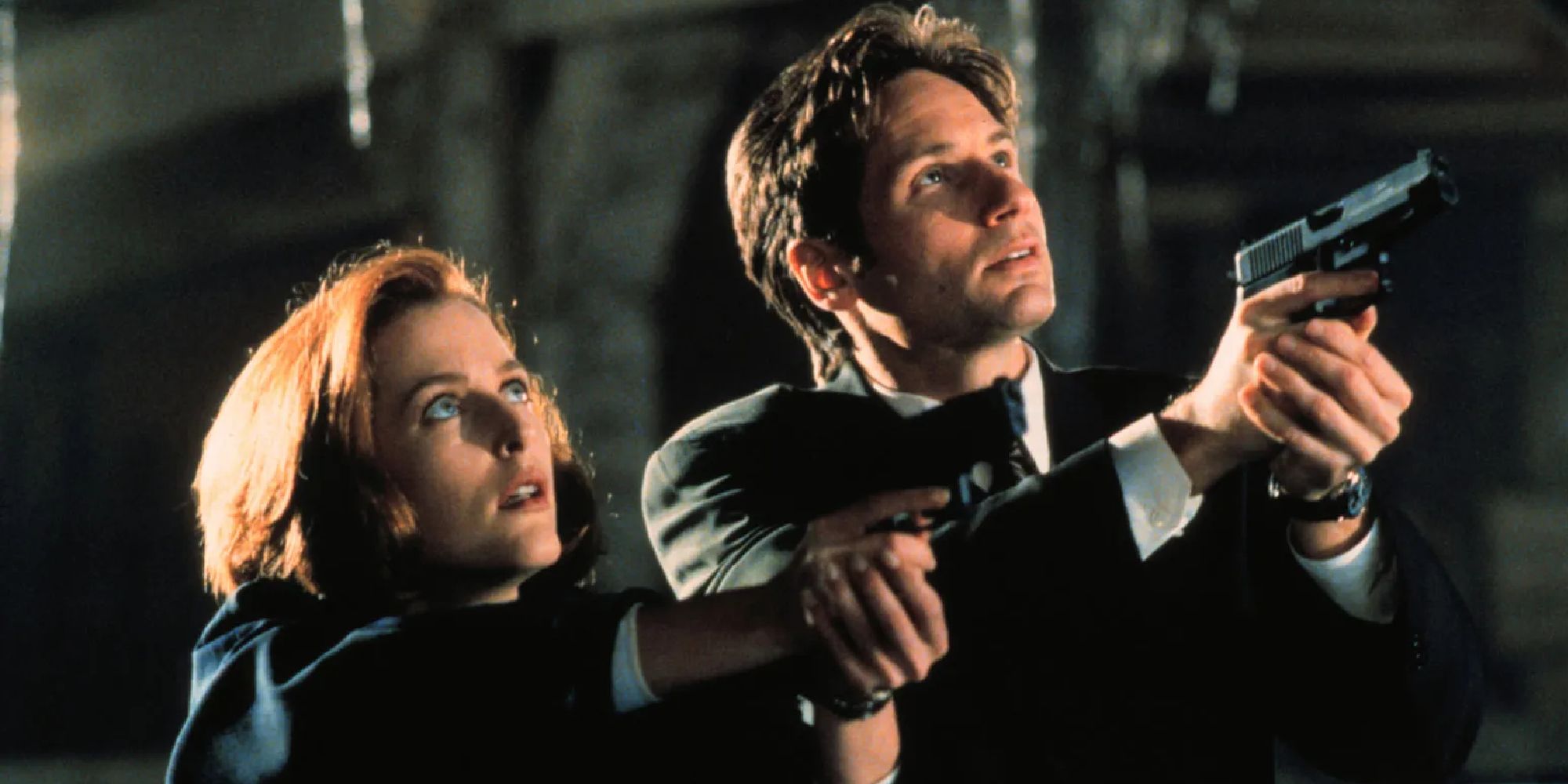 One of the best horror shows to date is obviously the iconic The X-Files, which blends the genre with crime and mystery to flawless results. It focuses on the professional lives of two FBI special agents (David Duchovny and Gillian Anderson) as they investigate unusual, paranormal cases.
"A classic and I'd like to believe it holds up today," WalrusJack rightfully remarked. Indeed, the Chris Carter show remains a huge part of pop culture even today, with many people still electing the series as one of the best in the genre. "You can definitely argue horror, sci-fi, mystery," hopesksefall said. "An all-time great."
Watch on Hulu
8
'Midnight Mass' (2021 – )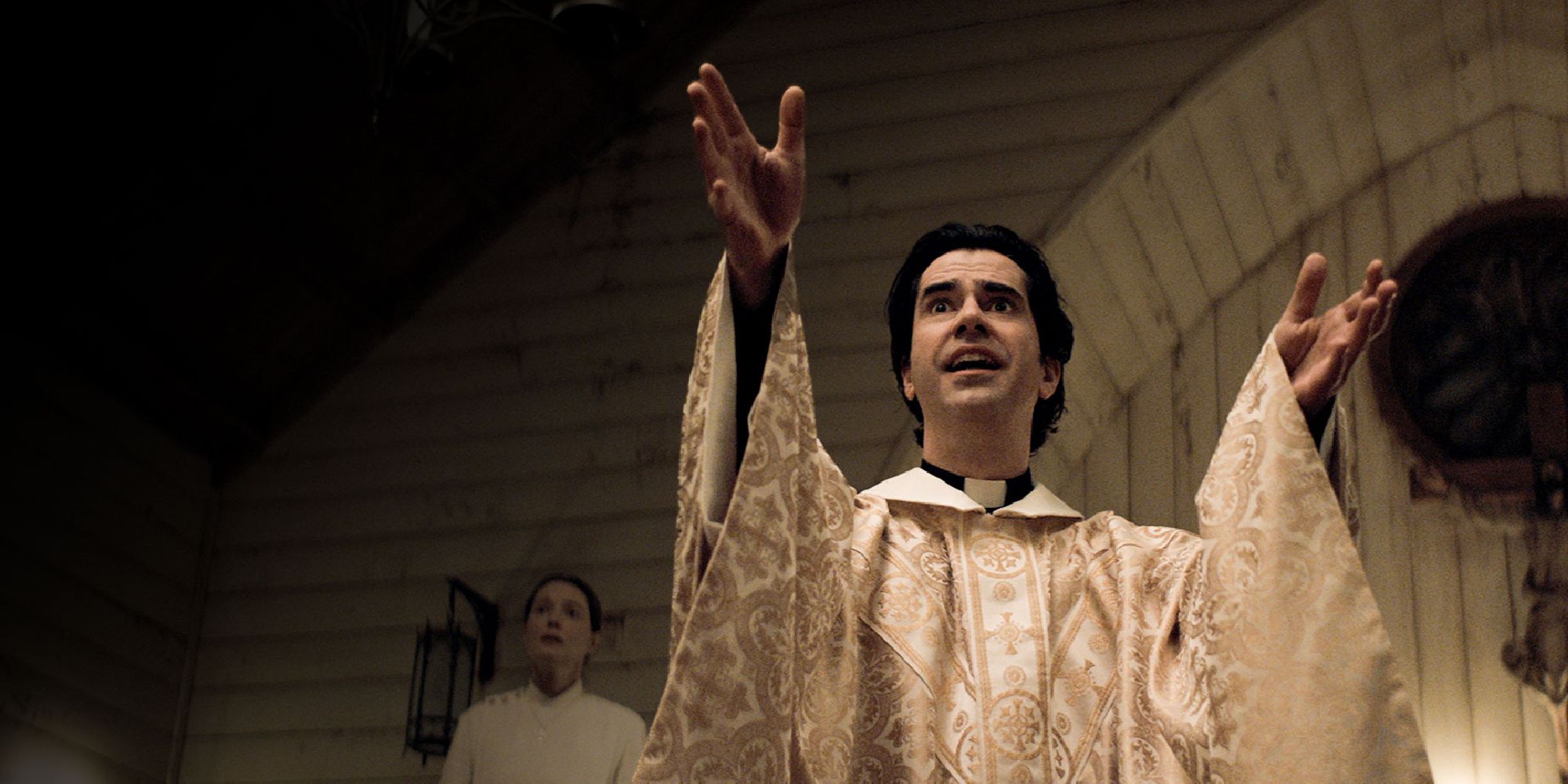 This 2021 miniseries by Mike Flanagan is set in a remote island community, following the entrance of a mysterious and intriguing young priest (Hamish Linklater) who eventually begins to witness miraculous occurrences and unsettling omens.
While Midnight Mass may not be the frightening show audiences initially expect when they spot "horror" in its thematic category, it is nevertheless a worthwhile watch that blends horror and religious elements to great results. On Reddit, InLazlosBasement recommends the series, naming it a "true vampire story."
Watch on Netflix
7
'The Exorcist' (2016 – 2018)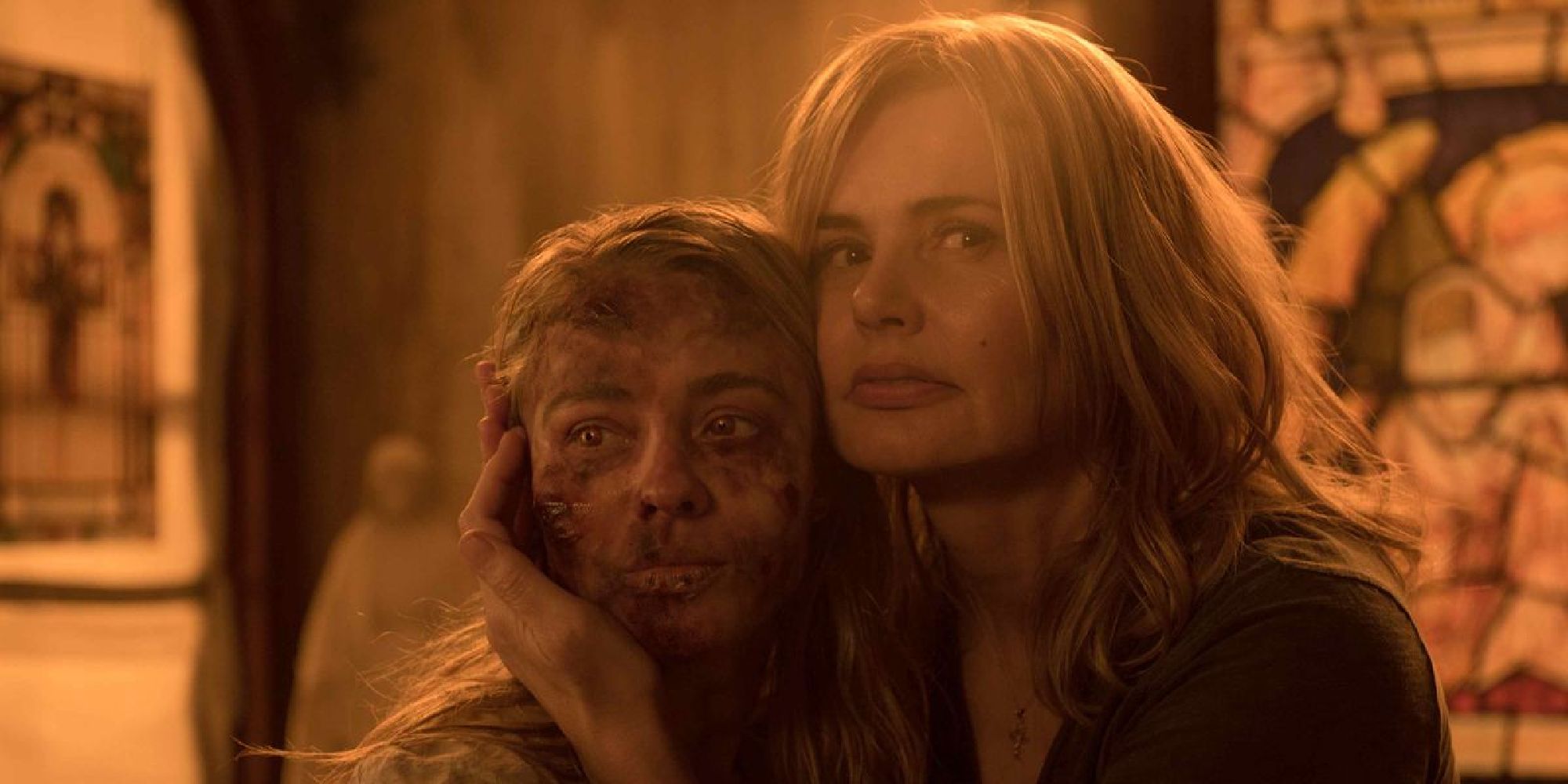 As the name suggests, the Jeremy Slater horror series, The Exorcist, centers on two priests (Ben Daniels and Alfonso Herrera) who handle cases of a sinister presence in a battle against an ancient force of evil that is threatening a family and foster home.
RELATED: The Best Demonic Possession Movies, Ranked
"The Exorcist was really good, shame it only lasted two seasons," rementis said, and many users backed up their comment. "I loved this series. My wife and I were so disappointed when it was canceled. It was just so, so well done. The casting was fantastic, and the acting from every last one of them was believable," another Redditor added.
Watch on Hulu
6
'Marianne' (2019)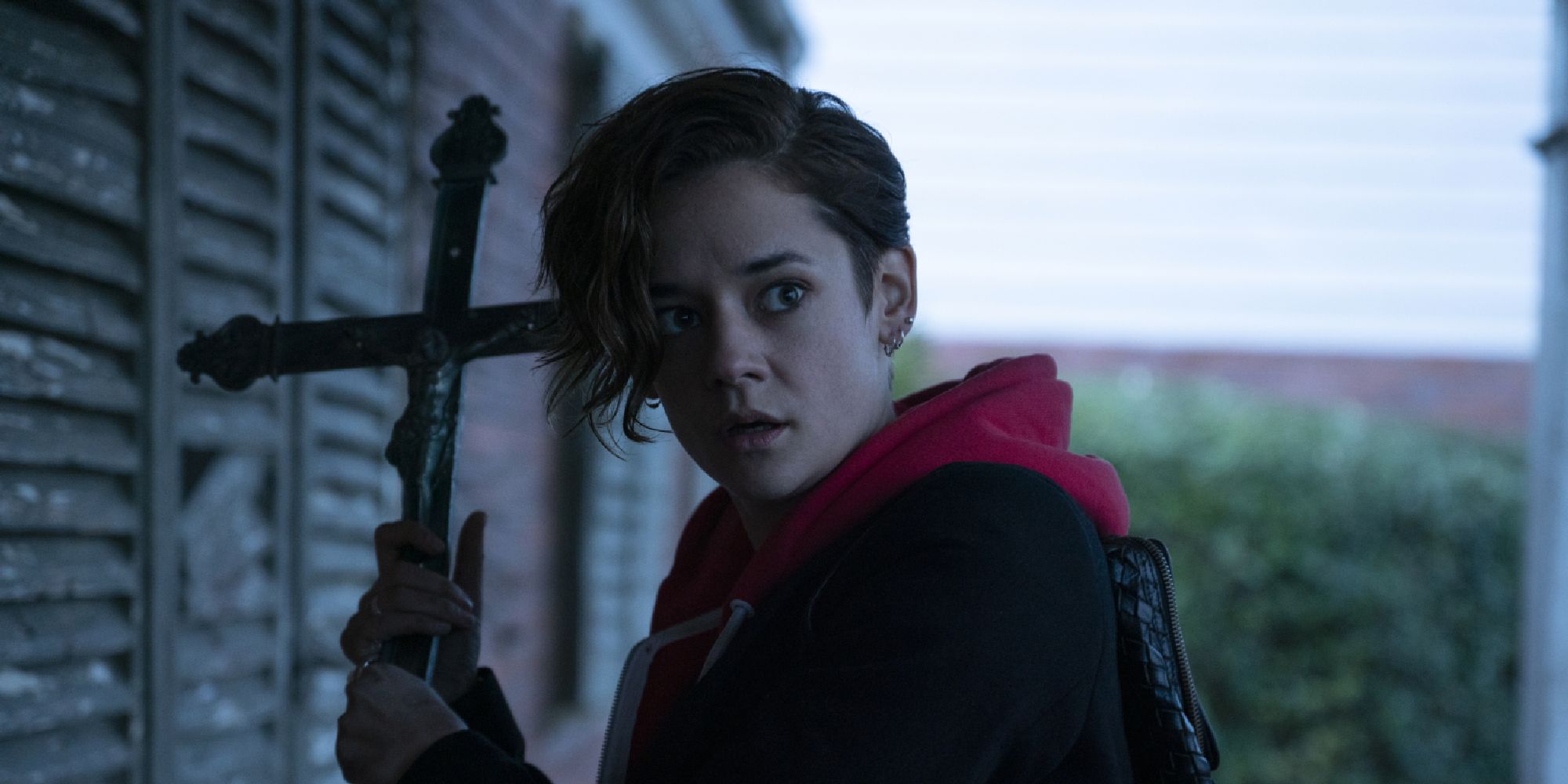 In the absolutely terrifying series Marianne, viewers are introduced to Victoire Du Bois' Emma, a famous horror writer who discovers that the evil spirit that haunts her dreams is also present in real life when she returns to her hometown.
The perfect pick for those who enjoy adrenaline-inducing watches, Samuel Bodin's French horror series is guaranteed to blow many minds (although it was prematurely brought to an end). According to jdg84530, "Marianne on Netflix was terrifying." In another post, a Reddit user said, "Marianne is the scariest show I have ever seen, period. So good!"
Watch on Netflix
5
'Penny Dreadful' (2014 – 2016)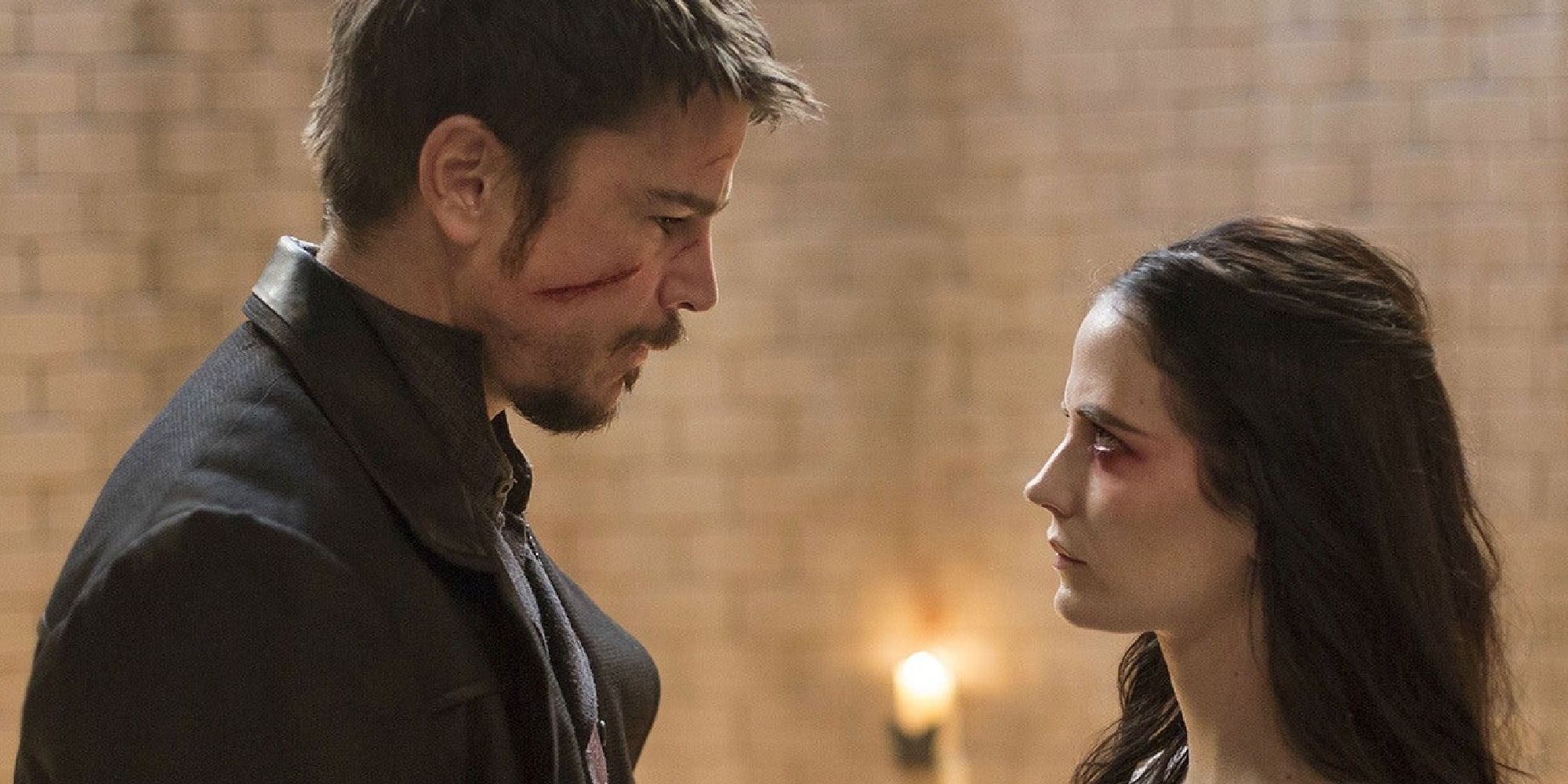 Set in Victorian London, John Logan's well-written series Penny Dreadful depicts Sir Malcolm Murray (Timothy Dalton), American gunslinger Ethan Chandler (Josh Hartnett), scientist Victor Frankenstein (Harry Treadaway), and medium Vanessa Ives' (Eva Green) alliance to fight otherworldly perils.
When a Redditor mentioned the show on the platform as one of the best horror series to date, madame-brastrap couldn't help noting that the series held "so much potential, cut down in its prime." In general, many people seem to agree that the series was fantastic even if it featured a disappointing ending.
Watch on Fubo
4
'The Haunting of Hill House' (2018)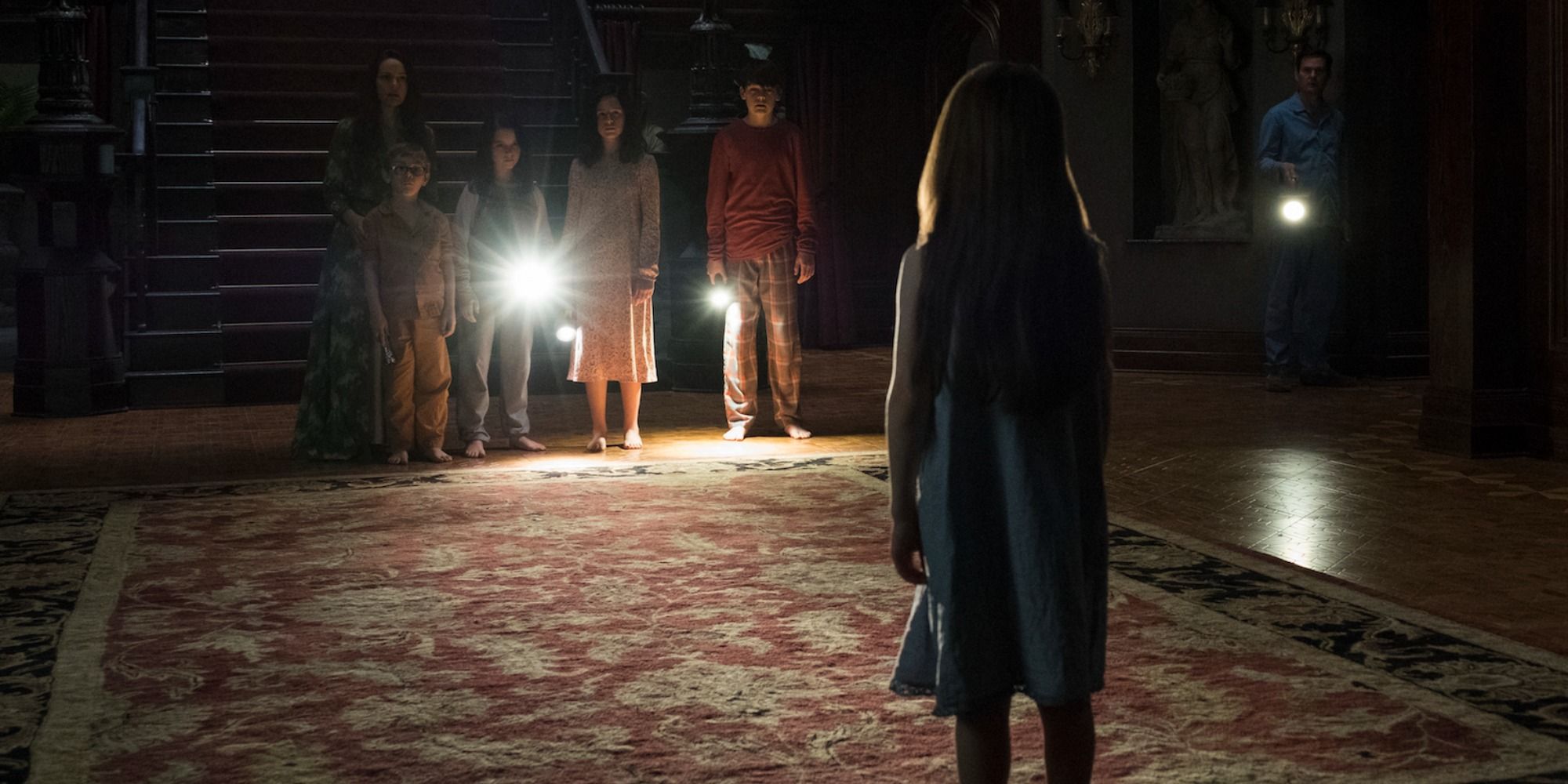 A compelling non-linear narrative horror series, The Haunting of Hill House flashes between past and present while focusing on a broken family's eerie recollections of their former haunted house and the horrible incidents that forced them to leave it behind.
Although The Haunting of Bly Manor spin-off is also a very good series of the genre, Redditors agree that Flanagan's first project stands out the most. As a Reddit user puts it, "Haunting of Hill House is one of the most well-written and well-directed TV shows of all time." On top of that, SpideyFan914 says that "Hill House and Bly Manor are pretty recent, but I seriously love them that much. (Both for different reasons)."
Watch on Netflix
3
'Channel Zero' (2016 – 2018)
Based on popular Internet Creepypastas "Candle Cove," "The No-End House," "Butcher's Block," and "The Dream Door," Channel Zero is a highly creative anthology series by Nick Antosca that makes for an entertaining and never-seen-before watch.
RELATED: Every Season of 'Channel Zero' Ranked
When it comes to top-notch television horror, several Redditors have mentioned the four-season series. "Glad to see a number of mentions here for (Channel Zero)," everythingbeeps noted. In particular, "Butcher's Block" is considered "one of the singular most 'horrifying' stories" a Reddit user has seen on screen.
Watch on Prime Video
2
'Twin Peaks' (1990 – 1991)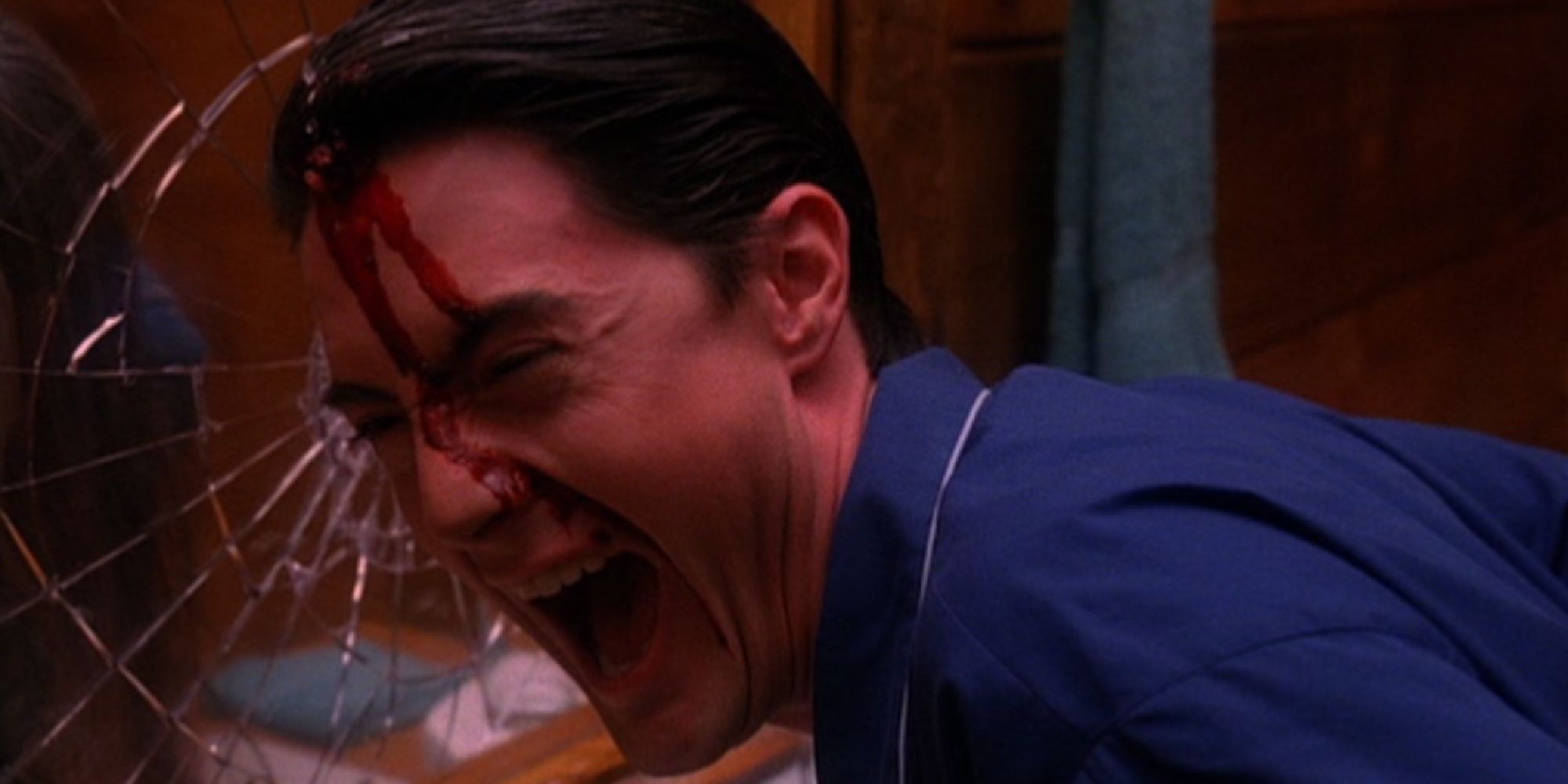 When talking about horror on TV, it's impossible not to mention Twin Peaks, which was totally ahead of its time. Created by Mark Frost and film director David Lynch, the series follows an FBI agent (Kyle MacLachlan) as he investigates the murder of a young woman in the even more eerie titular town.
No doubt, Twin Peaks is a treasured show that stands the test of time — and users on the platform agree. "It's horror adjacent, but I count it, especially (The Return)/S3," itdependswhosasking said. "I think the horror side of (Twin Peaks) is a lot more effective than other horror films/shows because they take their time to build the non-horror stuff," a Reddit user explained.
Watch on Paramount+
1
'Hannibal' (2013 – 2015)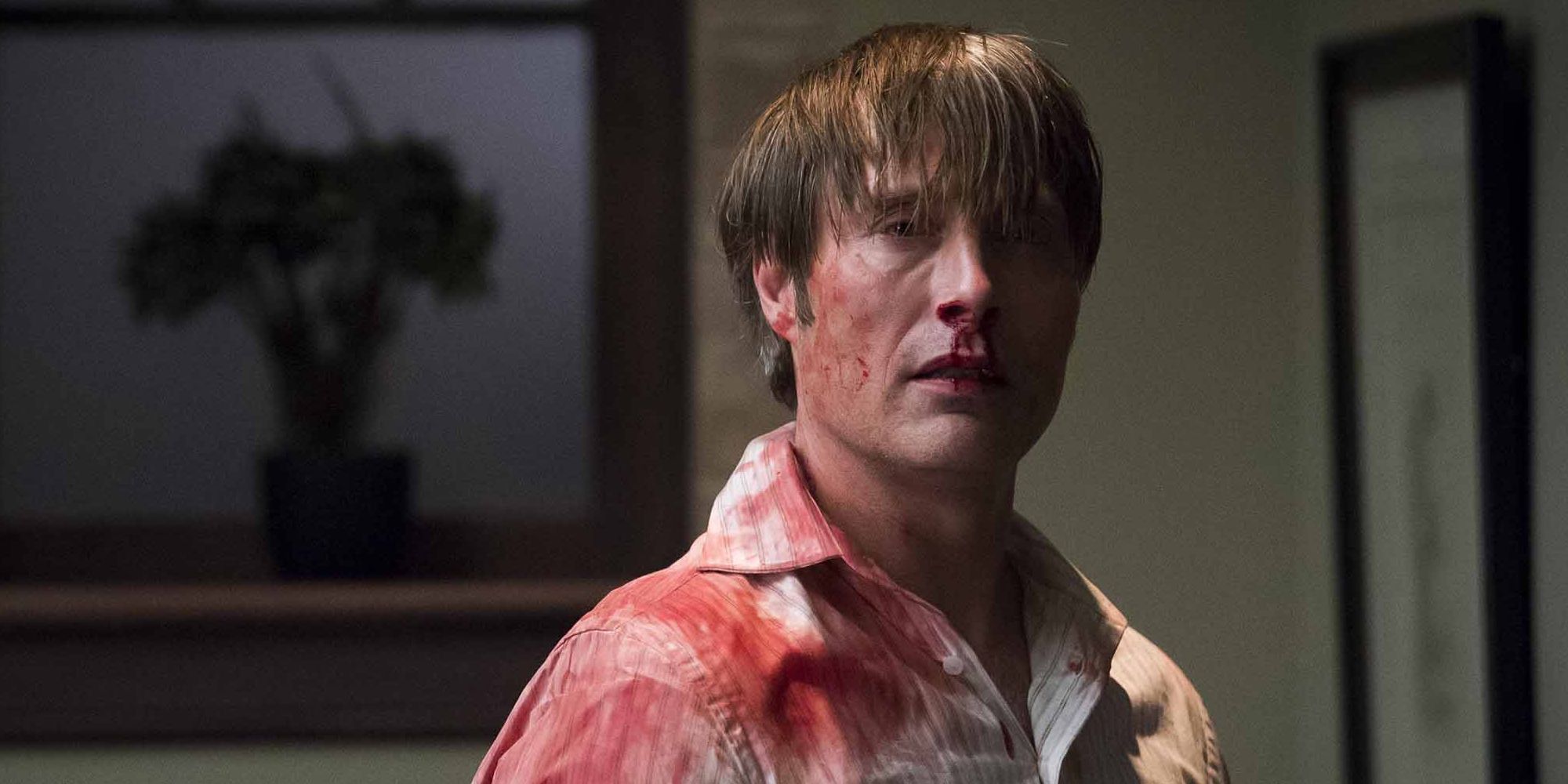 Starring Mads Mikkelsen and Hugh Dancy, Bryan Fuller's spell-binding Hannibal is a psychological horror thriller based on the series of novels by Thomas Harris, and it focuses on the enigmatic connection between Dr. Hannibal Lecter and Will Graham, an FBI criminal profiler.
"(Hannibal), nothing beats that show," NemoSHill said. By now, it is quite apparent that the 2013 seriesis Redditors' favorite pick. "Hannibal. 1000 times Hannibal," Ryanmoses10 wrote on another post. On top of the stunning visuals, the series also features unique storytelling and complex character study.
Watch on Hulu
NEXT:The Best Horror Movies of 2023 (So Far)