Remaking movies to appeal to a new audience is not a new concept in Hollywood. It has been done for over 100 years. The goal of remakes is to update old ideas with new technology and present them to a new audience in order to revive interest in the franchise. While some of these retellings or reimaginings have left a lasting impression, others have failed to generate the same level of interest as the original.
This is not to say that some viewers do not enjoy seeing new versions or installments of movies or stories they previously enjoyed. Certain films have a special appeal that viewers can't get enough of, regardless of how many parts or remakes exist. They have been recreated over time, with each part presenting refreshing storylines that make viewers fall in love with these movies all over again.
Updated on July 27, 2023, by Jessie Nguyen:
Hollywood has noticeably shifted toward reboots, remakes, sequels, and prequels in recent years. This trend involves repurposing existing properties to produce fresh content, frequently based on well-known narratives or characters. 2023 also provides lots of highly anticipated sequels, prequels, and remakes which will continue fans' favorite storylines.
12
'Scream 6'
Premiered: March 10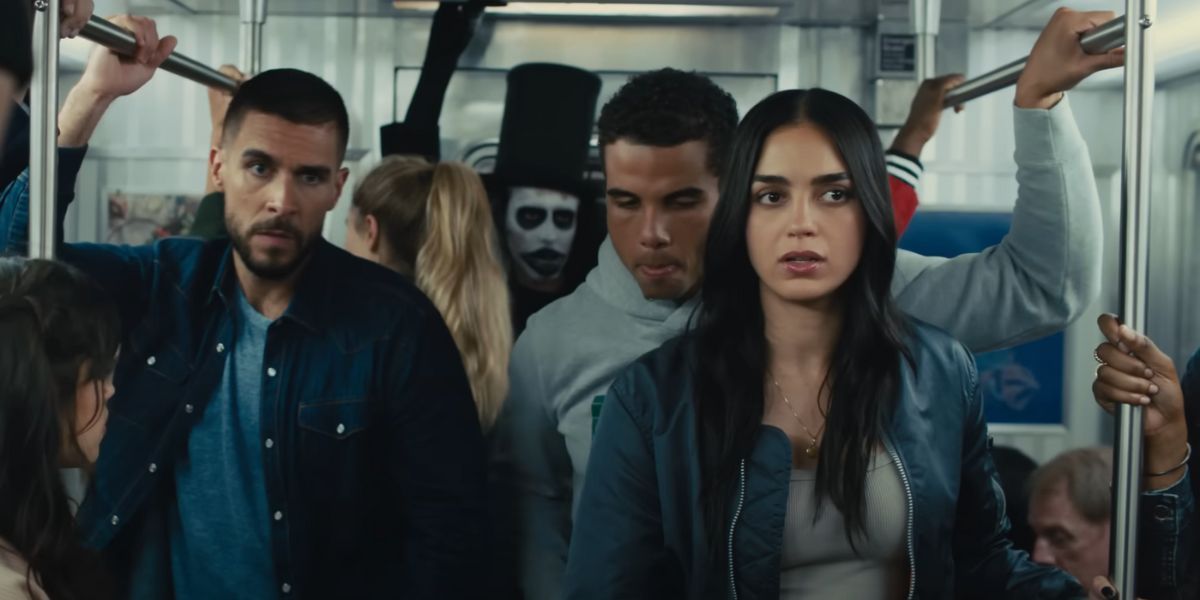 Set in New York City, Scream VI, the sixth installment of the Scream franchise follows four survivors of Ghostface killings as they leave Woodsboro behind to start a new life. But when an old terror reappears in their new world, they must fight for their lives.
RELATED: All the 'Scream' Movies, Ranked from Worst to Best
Released on March 10, the film then went on to earn $44.4 million in its opening weekend, which made it the franchise's most successful opening weekend overall. Moreover, with regard to the amount of blood and the manner in which characters are killed, Scream VI surpasses prior iterations. The film also offers enough new innovations while also feeling more faithful than ever to Wes Craven's original stressful but incredibly enjoyable approach to the genre.
11
'John Wick: Chapter 4'
Premiered: March 24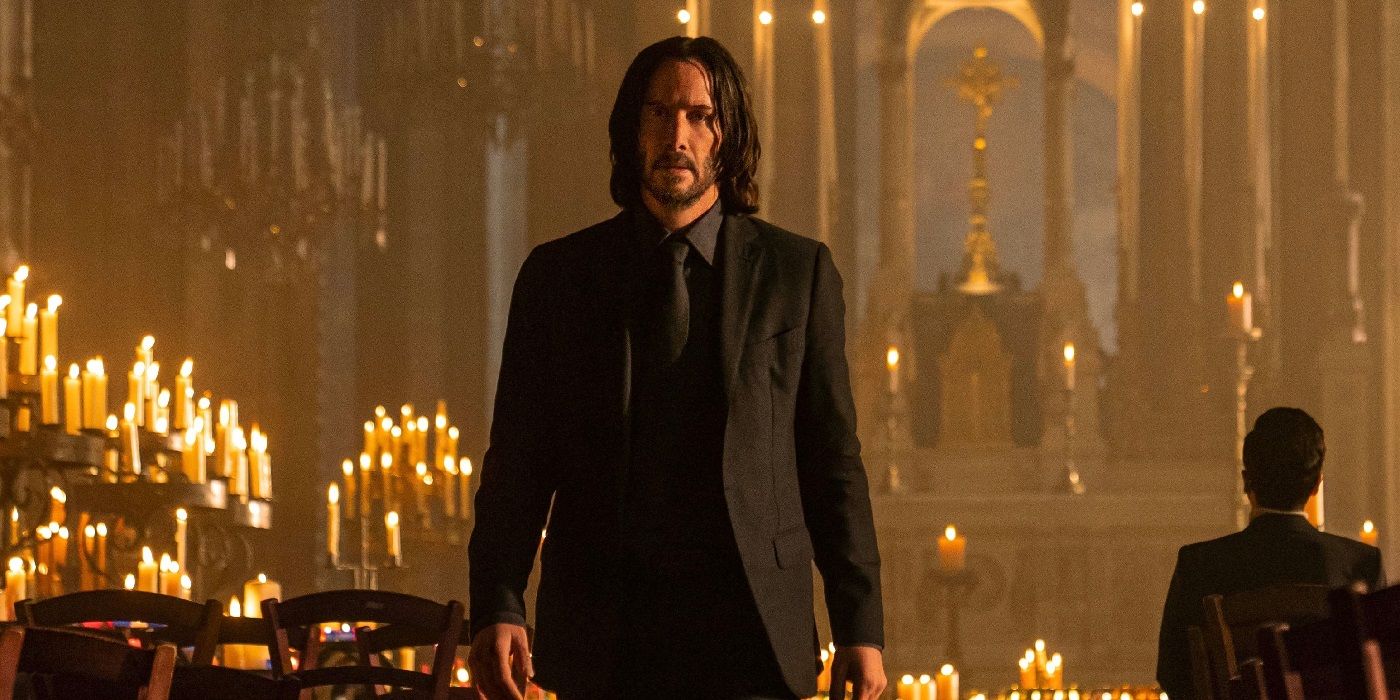 With a price on his head, the titular character, John Wick (Keanu Reeves), takes his fight to the most powerful players in the underworld. John Wick: Chapter 4 centers on the dangerous quest that takes him across New York, Paris, and Japan as he attempts to defeat all those after his life.
The film was released on March 23 and quickly became a sensation at the box office. With its spectacular action sequences and depiction of an intriguing world of assassins and norms of conduct, the film brings an amazing modern action franchise to a satisfying finish, despite the sparkling rumor of Chapter 5 in production. It's also said to be the best entry since the first installment.
10
'Guardians of the Galaxy Vol. 3'
Premiered: May 5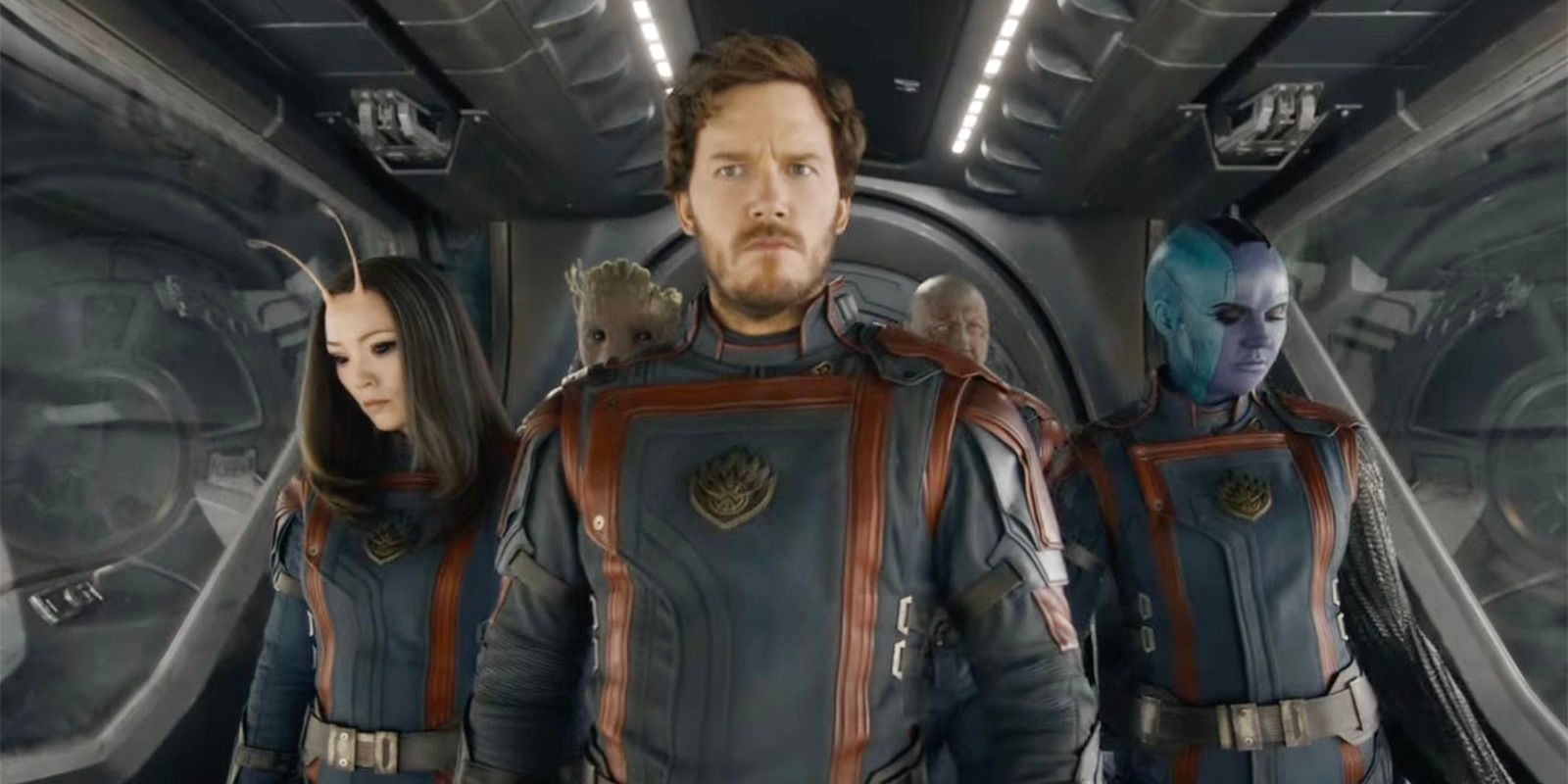 Guardians of the Galaxy Vol. 3 is a fun cosmic adventure directed by James Gunn. It follows the titular team consisting of Star-Lord (Chris Pratt), Gamora (Zoe Saldana), Drax (Dave Bautista), Rocket (Sean Gunn), and Groot (Van Diesel) as they set out on yet another adventure to defend the galaxy. This final retelling brings an end to this trilogy viewers have been following since 2014.
As one of the most challenging MCU undertakings, Vol. 3 succeeded with a touching plot and a sincere farewell to the characters. Additionally, the film is one of the best MCU movies since Endgame because of Gunn's brilliant filmmaking and Rocket's (Bradley Cooper) heartbreaking storyline that beautifully wraps up the franchise's iconic superhero. The movie performed well at the box office as well, topping the charts with a debut of $118.4 million.
9
'Transformers: Rise of the Beasts'
Premiered: June 9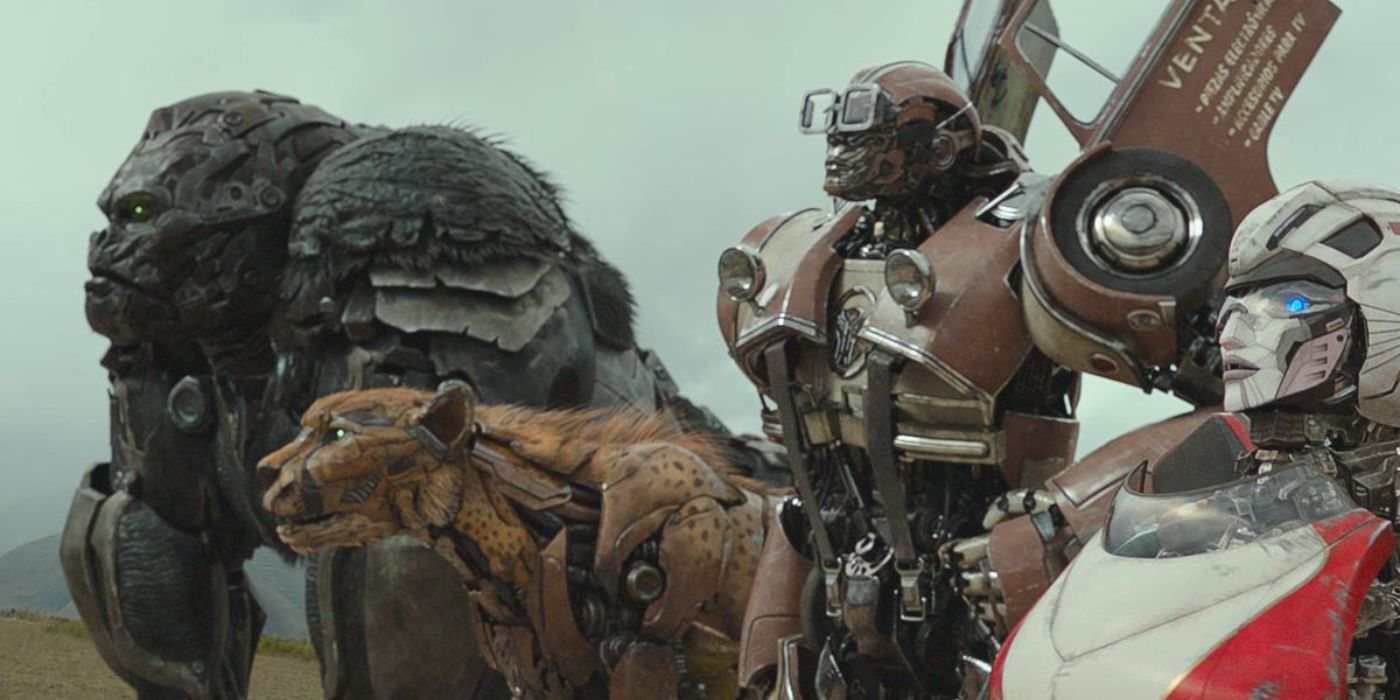 Serving as both a standalone sequel to 2018's Bumblebee and a prequel to Transformers (2007), Transformers: Rise of the Beasts is set in 1994 and follows ex-military electronics expert Noah Diaz (Anthony Ramos) and artifact researcher Elena Wallace (Dominique Fishback) as they assist the Autobots and the Maximals in defending an artifact known as the Transwarp Key from the evil Terrorcons.
RELATED: 'Transformers: Rise of the Beasts' Keeps Winning at the Global Box Office
The seventh entry in the franchise offers pure nostalgia and escapism from the beloved Hasbro Toys series. Thus, hardcore fans of the franchise would appreciate it very much while new fans, who haven't seen the prior movies, can also enjoy it since it has a clear reboot vibe to it. Moreover, despite receiving mixed reviews from critics and fans in terms of the narrative, the movie did well at the box office, much like its predecessors.
8
'Indiana Jones and the Dial of Destiny'
Premiered: June 30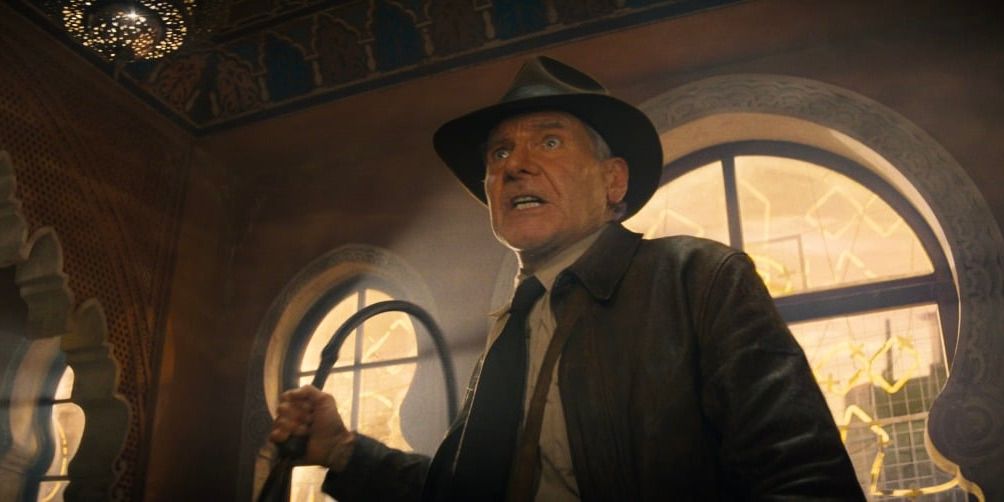 Indiana Jones leads a quiet life, devoid of adventures in a new era, but when evil finds its way back into this world, he dons his Fedora and whip again to save the world. Indiana Jones and the Dial of Destiny is the fifth installment of this epic American adventure film and Harrison Ford reprises his role as the iconic Indiana Jones, often referred to as the American James Bond.
The film premiered on June 30, arriving 15 years after the last one. It's worth noting that Steven Spielberg did not return as the director, making this the first installment with a new director, James Mangold. It was seen as an unfortunate box office flop despite the intense anticipation and due to the exorbitant production and marketing costs.
7
'Mission: Impossible – Dead Reckoning, Part One'
Premiered: July 12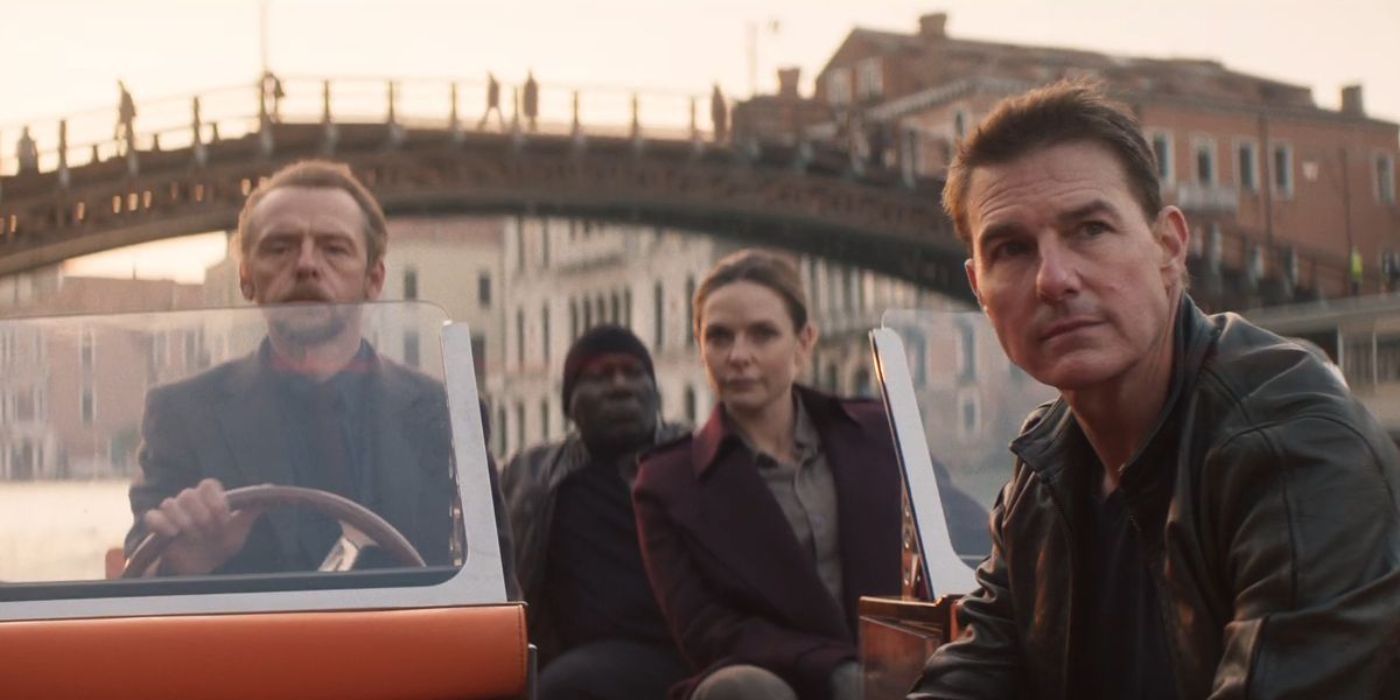 The seventh installment in the Mission: Impossible franchise, Mission: Impossible — Dead Reckoning Part One continues to follow Ethan Hunt (Tom Cruise) and his IMF team as they now must face a new powerful rogue A.I. known as "the Entity." The film also welcomes back several characters from previous films and introduces a few new ones.
The movie was released in the US on July 12th and has dominated the box office. Moreover, this installment, like the previous ones, proved to be an extraordinarily skilled action-thriller with gorgeous set pieces and impressive stunts by Tom Cruise. Additionally, the movie is commended for addressing the current issue of A.I. and how dangerous it can be.
6
'The Equalizer 3'
Premiere Date: September 1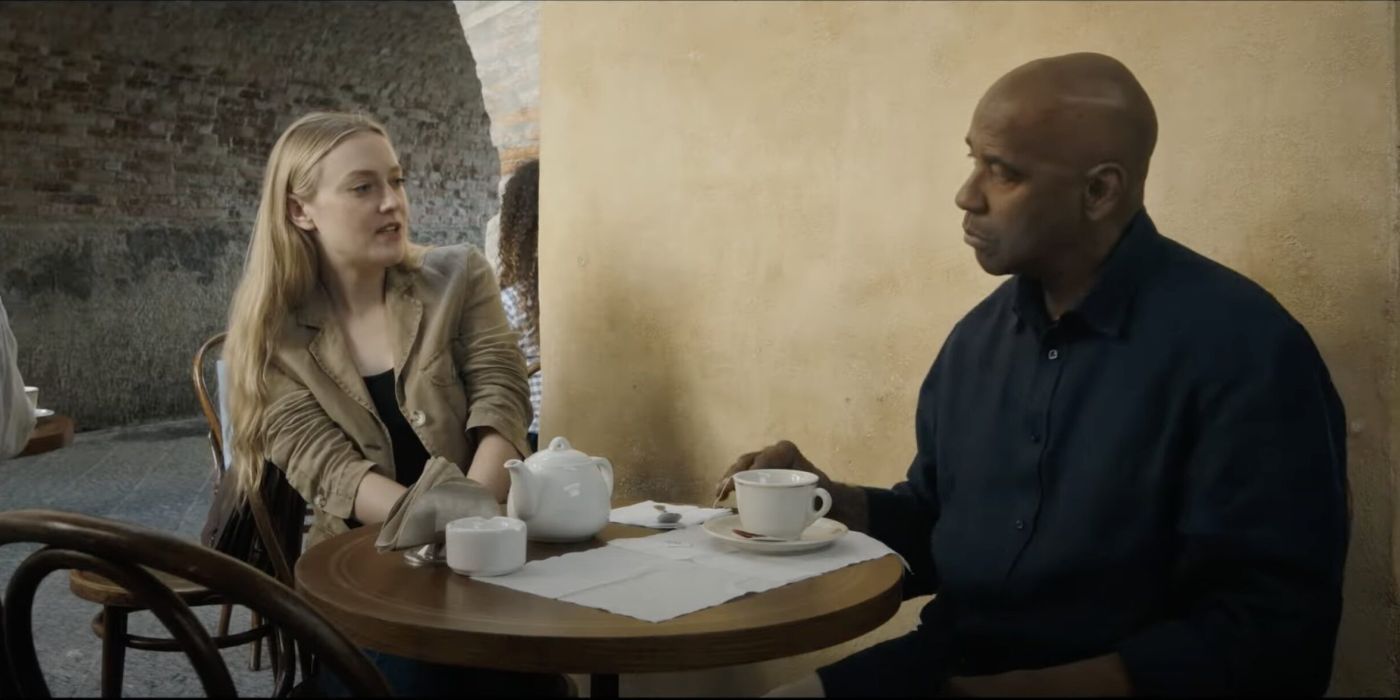 Serving as the third and final installment of The Equalizer trilogy and the direct sequel to the 2018 film The Equalizer 2, The Equalizer 3 will see Denzel Washington reprise his role as retired U.S. Marine and former DIA officer, Robert McCall, in southern Italy. He will be joined by numerous new exciting characters as several well-known faces are on board such as Dakota Fanning, David Denman, and Sonia Ammar.
RELATED: The Best Denzel Washington Performances, Ranked
Washington and Fanning, who previously collaborated in Man on Fire, will have an explosive on-screen reunion, as Washington and director Antoine Fuqua once more work together. Additionally, as demonstrated in the most recent trailer released by Sony, the third installment will be packed with tons of action and thrills like the previous one, so fans of the franchise or Washington alone can sit tight and wait for September to come.
5
'Expend4bles'
Premiere Date: September 22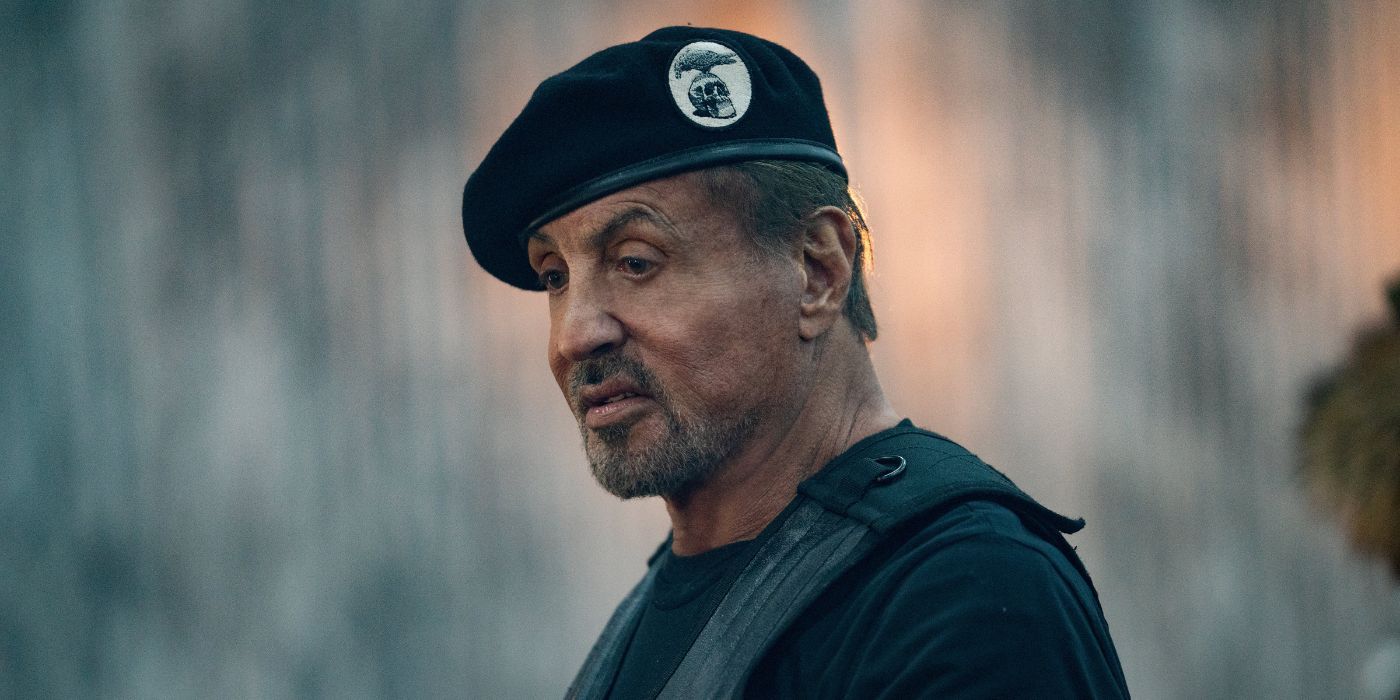 Directed by Scott Waugh, Expend4bles (or The Expendables 4) is an upcoming action film that continues the story of an elite group of mercenaries as they square up against a new terrifying villain.
Featuring an impressive cast including Sylvester Stallone, 50 Cent, Jason Statham, Megan Fox, Dolph Lundgren, Tony Jaa, Iko Uwais, and more, audiences may find this new installment in the popular action film series thrilling. This super-charged action-adventure film will hit the big screen on September 22, with Sylvester Stallone as the leader of this gang of mercenaries. Known for being loud, explosive, nostalgic, and just fun, viewers hope to find more of these in a refreshing storyline.
4
'The Exorcist: Believer'
Premiere Date: October 13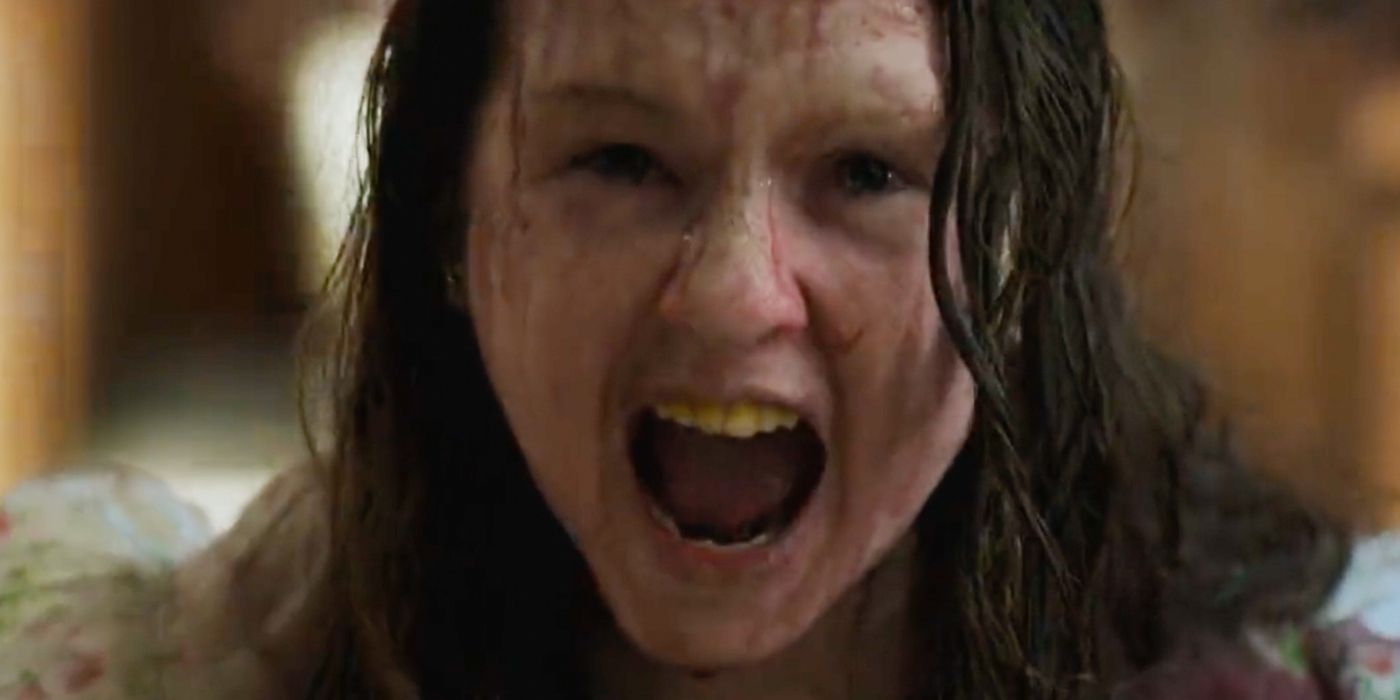 The Exorcist: Believer is a sequel to the 1973 horror film, The Exorcist and follows the story of the father (Leslie Odom Jr.) of a demon-possessed child who seeks out the help of Chris MacNeil (Ellen Burstyn) This franchise is set to scare a new generation of horror lovers with its chilling tale.
The original film was incredibly terrifying, leaving viewers eager for more horror films that could evoke genuine scares as it did. Despite being over forty years old, Exorcist is still considered a game-changer in the horror genre and has gained a dedicated following. The question on many minds is if the upcoming remake, set to be released on October 13, will live up to its reputation.
3
'Saw X'
Premiere Date: October 27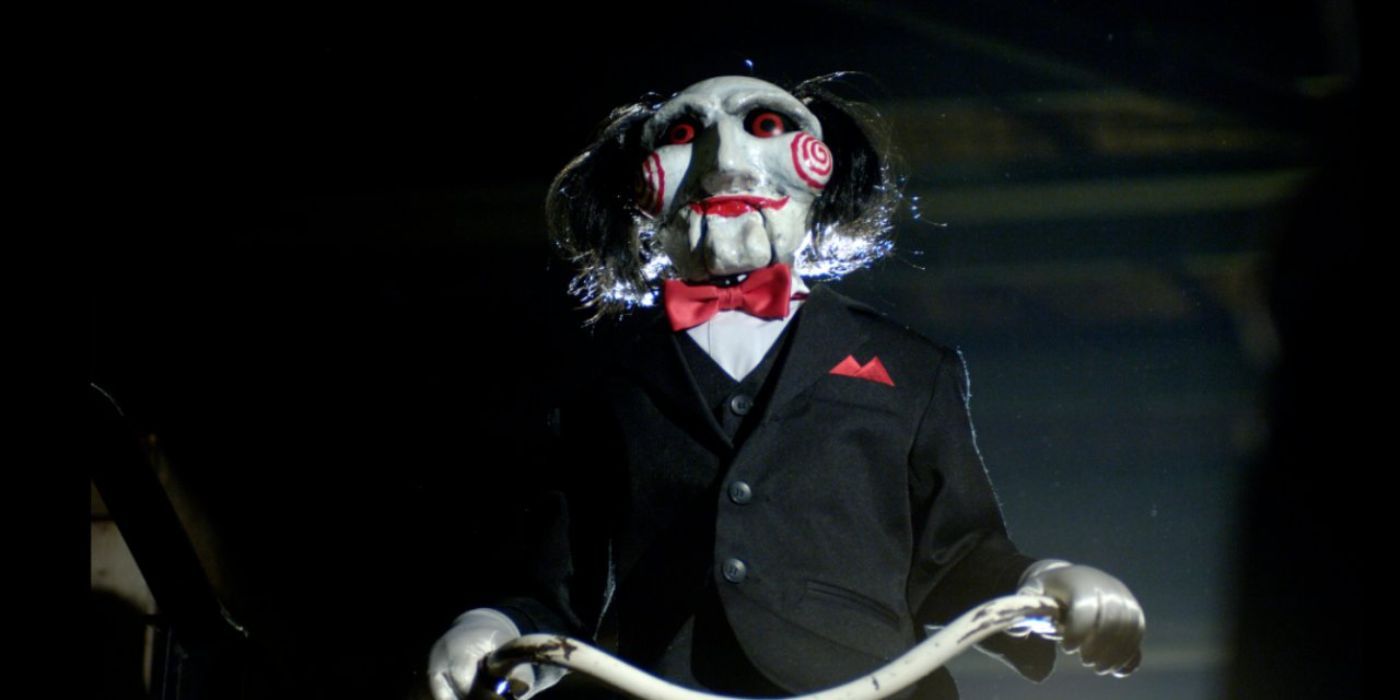 Serving as the tenth installment overall in the Saw franchise and as both a direct sequel to the original Saw and a prequel to Saw II, Saw X is set between the events of Saw and Saw II and follows a sick and desperate John Kramer (Tobin Bell) as he travels to Mexico for a hazardous and experimental medical treatment in hopes of a miracle cure for his cancer. However, he soon learns that the entire operation is a deception meant to take advantage of the most helpless people.
RELATED: The Bloodiest Horror Films of All Time, Ranked
Moreover, in addition to Bell, Shawnee Smith returns as Amanda Young, the Jigsaw victim who became his protégé. After helming the critically acclaimed Saw VI in 2009 and Saw: The Final Chapter in 2010, veteran Saw franchise director Kevin Greutert is back to helm Saw X. The film is set to hit the theaters on October 27.
2
'Dune: Part Two'
Premiere Date: November 3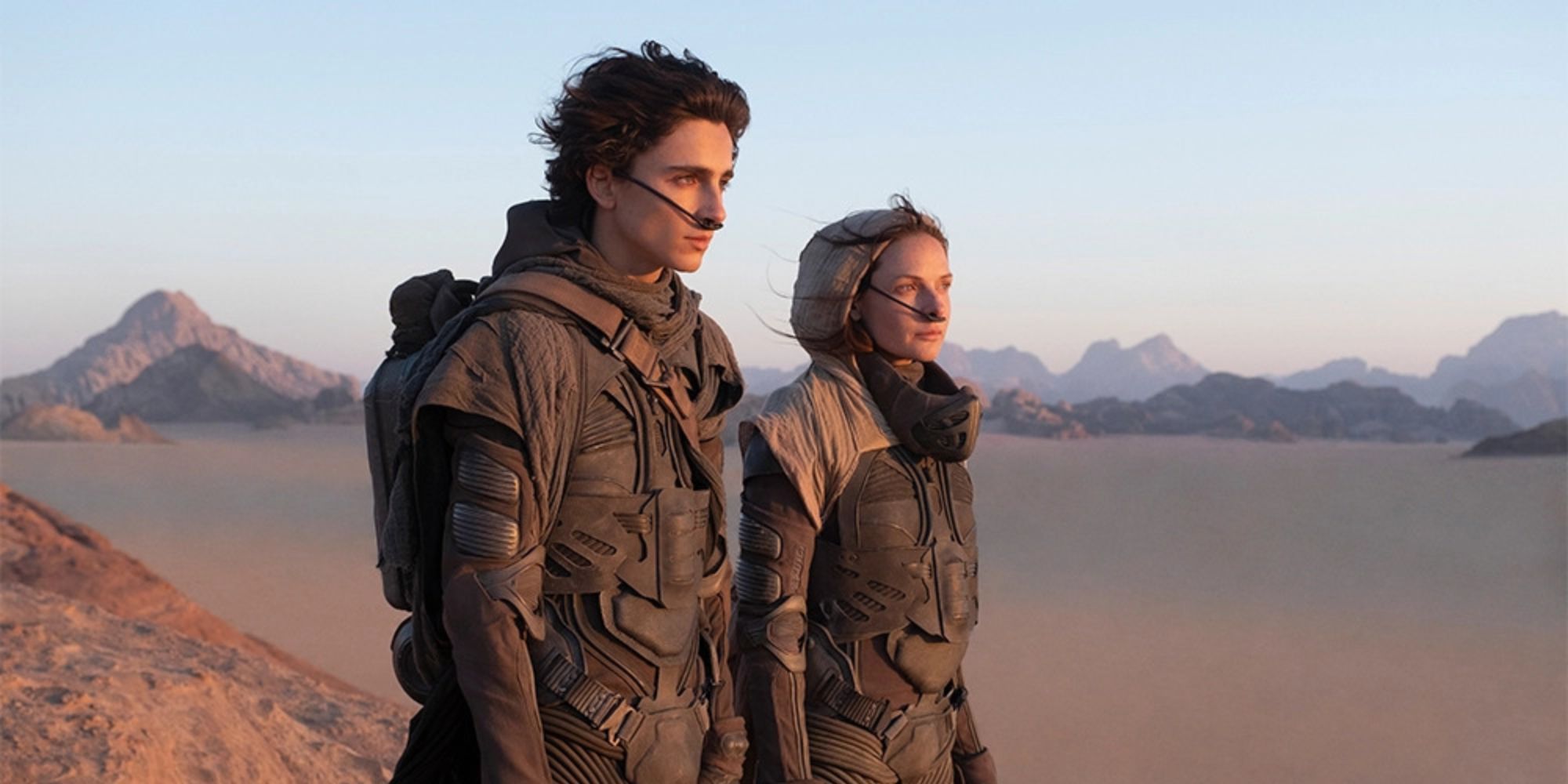 Inspired by Frank Herbert's 1965 sci-fi novel, Dune: Part Two continues to follow the story of the messiah of the nomadic warriors. Paul Atreides (Timothee Chalamet) joins forces with Chani (Zendaya) and the Fremen to exact vengeance on those who destroyed his family.
The release of this epic science fiction film, directed by Denis Villeneuve, is set for November 3, and is sure to thrill fans of Villeneuve's desert tale. Villeneuve's involvement as the director of this new chapter adds to the anticipation and excitement. However, audiences are still unsure if the new installment will be as intense and well-crafted as the first. Moreover, it's rumored that Dune: Part Two may be delayed until 2024.
1
'Wonka'
Premiere Date: December 15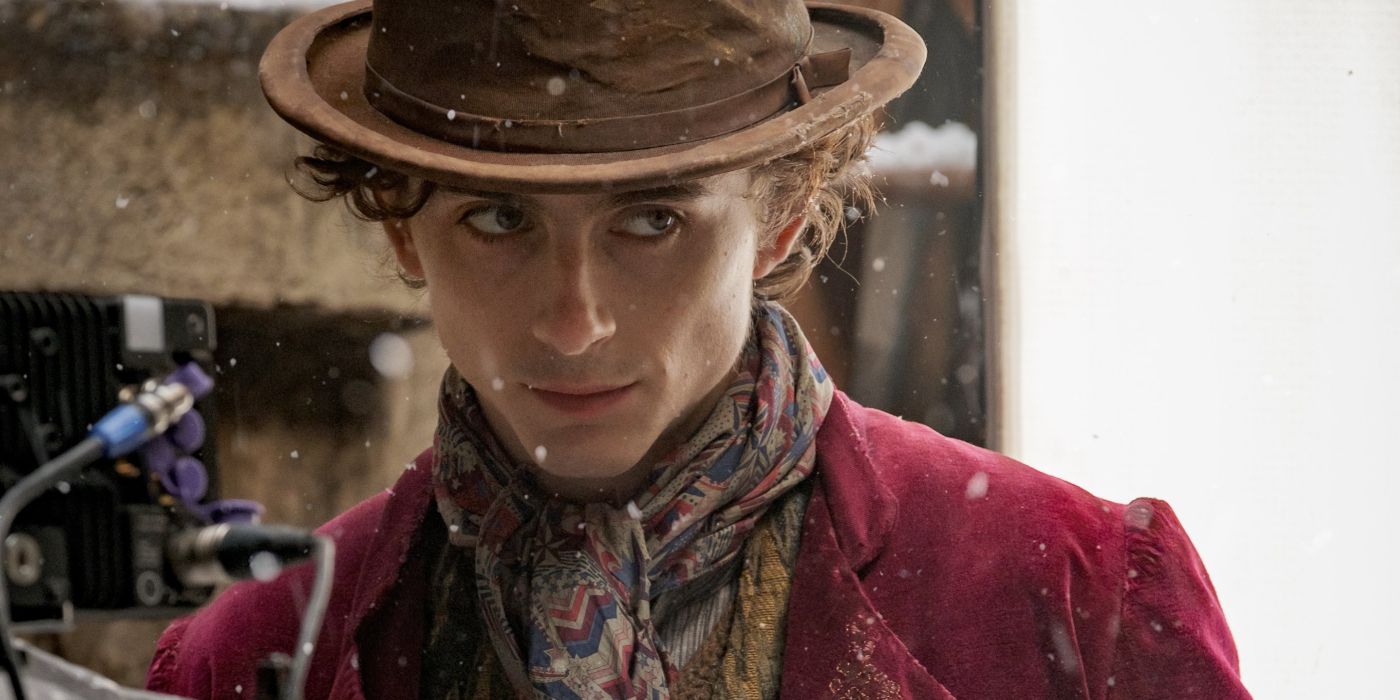 Wonka, a highly anticipated movie based on the famous Willy Wonka will focus on his earliest adventures before he became a renowned chocolate factory owner. Fans of Willy Wonka are also excited to see the story of how he first encountered the Oompa-Loompas unfold on the big screen.
Timothee Chalamet plays a young Willy Wonka, donning the iconic brown top hat and purple coat, in this upcoming adaptation of Roald Dahl's children's book. Fans of the beloved character, previously portrayed by Gene Wilder and Johnny Depp, can expect a treat as Timothee Chalamet will be singing and dancing in the role. While previous adaptations of the story have received mixed reviews, Wonka's enchanting world has always charmed audiences. Many are eager to see how this new version will capture the magic of the character.
NEXT: The Best Movie Sequels of All Time, Ranked