DreamWorks Animation first formed alongside DreamWorks Pictures in 1994, and since then, has produced memorable movies including The Prince of Eygpt, Kung Fu Panda, and Madagascar. The studio's most recent release, Puss in Boots: The Last Wish starring Antonio Banderas has continued to be a major box office success that's even surpassed Disney's Strange World.
With a handful of projects in the works, DreamWorks shows no sign of slowing down as it continues producing high-quality animated features. Out of all the studio's current 43 features, these are the best DreamWorks movies, according to their scores on Rotten Tomatoes.
Updated on July 27, 2023, by Hannah Saab:
With Chicken Run: Dawn of the Nugget coming to Netflix this December 15, there's no time like the present to watch some of the top DreamWorks movies of all time.
12
'Captain Underpants: The First Epic Movie' (2017)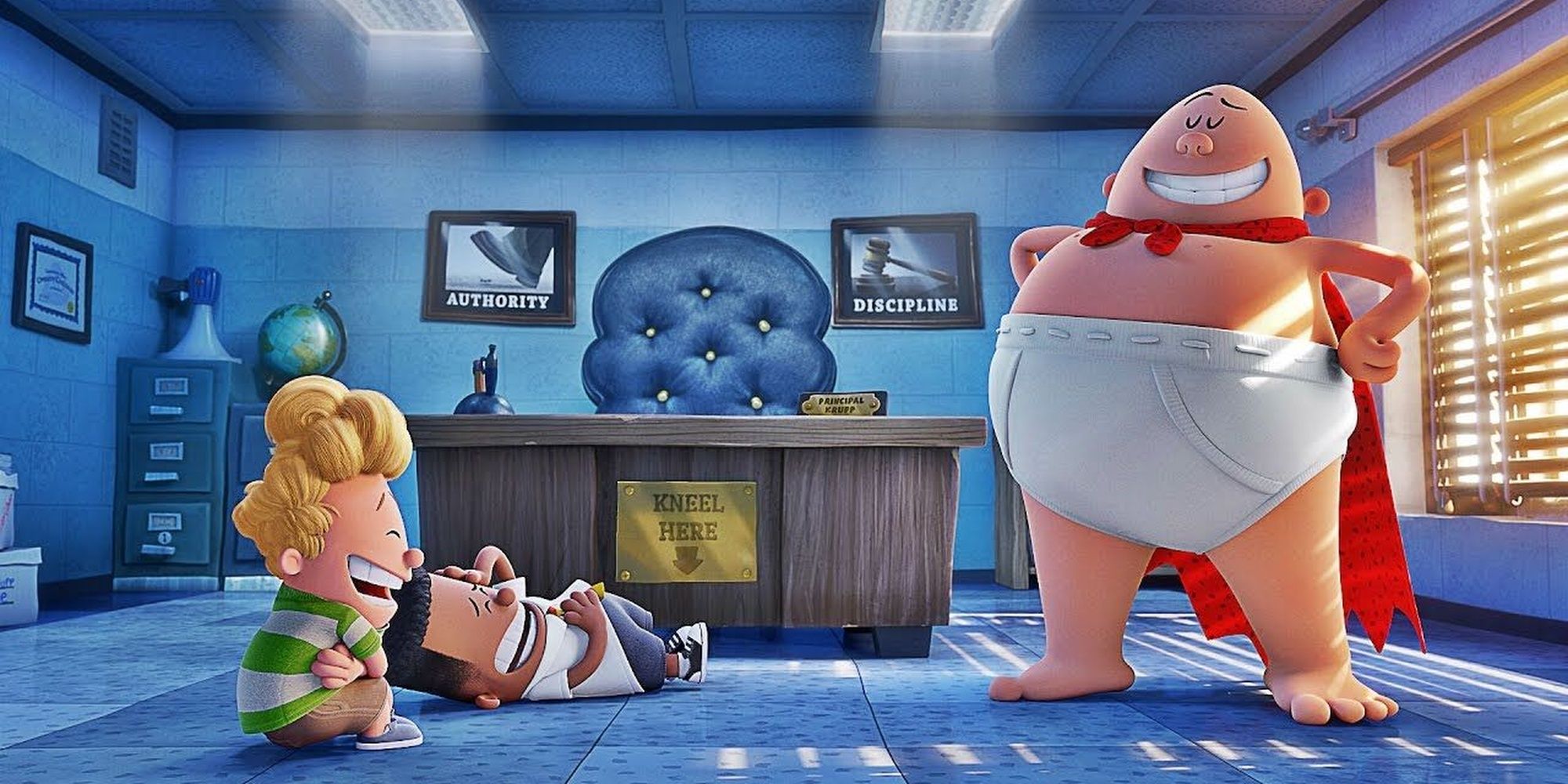 Rotten Tomatoes Score: 87%
A superhero comedy film based on the eponymous kids' book series, Captain Underpants: The First Epic Movie revolves around two imaginative and mischievous fourth graders, George Beard (Kevin Hart) and Harold Hutchins (Thomas Middleditch). They love to hang out in their treehouse and create art. When their principal separates them, the duo manage to hypnotize Mr. Krupp (Ed Helms) into thinking he's the titular superhero.
RELATED: The Funniest Superhero Movies of All Time
With a hilarious and unique premise and impressive animation, Captain Underpants is a fantastic choice for a family movie night. While it doesn't bring anything wholly new to the table, it does manage to be entertaining and worth sitting through with younger audiences.
Watch on Netflix
11
'Kung Fu Panda' (2008)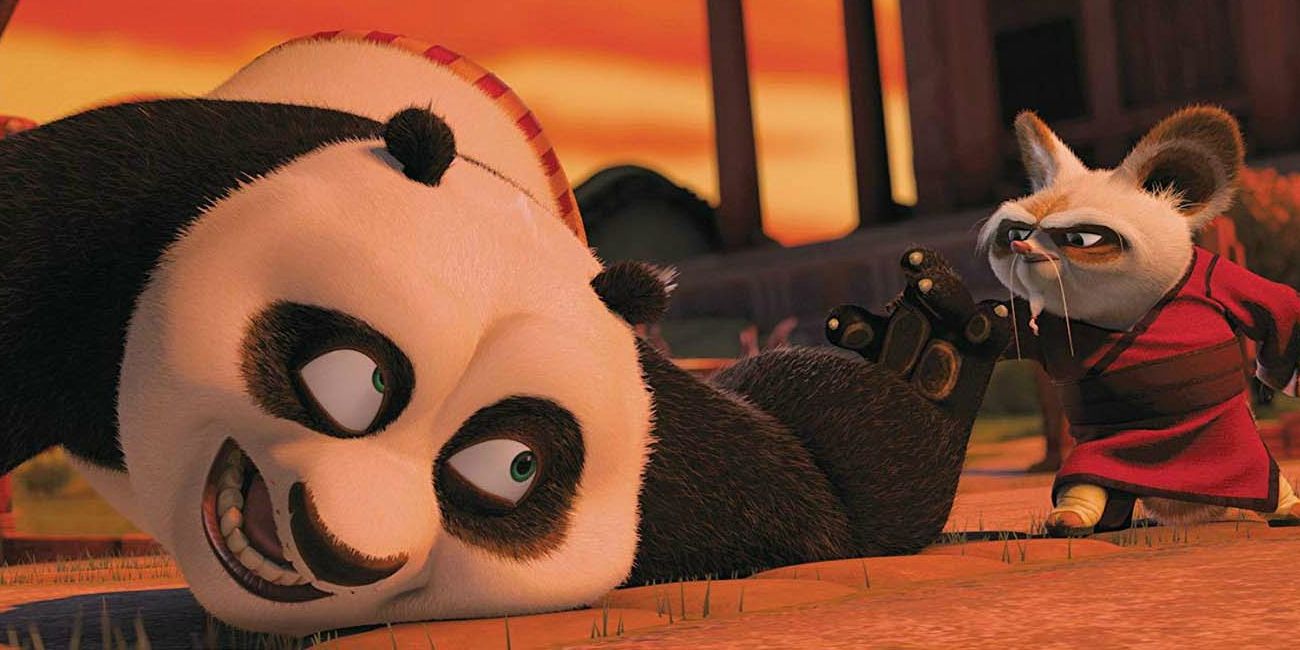 Rotten Tomatoes Score: 87%
The film that introduced the lovable DreamWorks protagonist, Po (Jack Black), Kung Fu Panda follows the clumsy character's story as he transforms from his lazy old self into a kung fu icon. He becomes entangled with an ancient prophecy and sets out to train and prepare to fight the antagonistic snow leopard Tai Lung (Ian McShane), who is a danger to his home.
Kung Fu Panda spawned a franchise that would delve into the wacky personalities of its well-written characters. The film is full of hilarious quips, adult humor, and emotional moments that leave both young and mature audiences with important lessons about life and community.
Watch on Max
10
'The Bad Guys' (2022)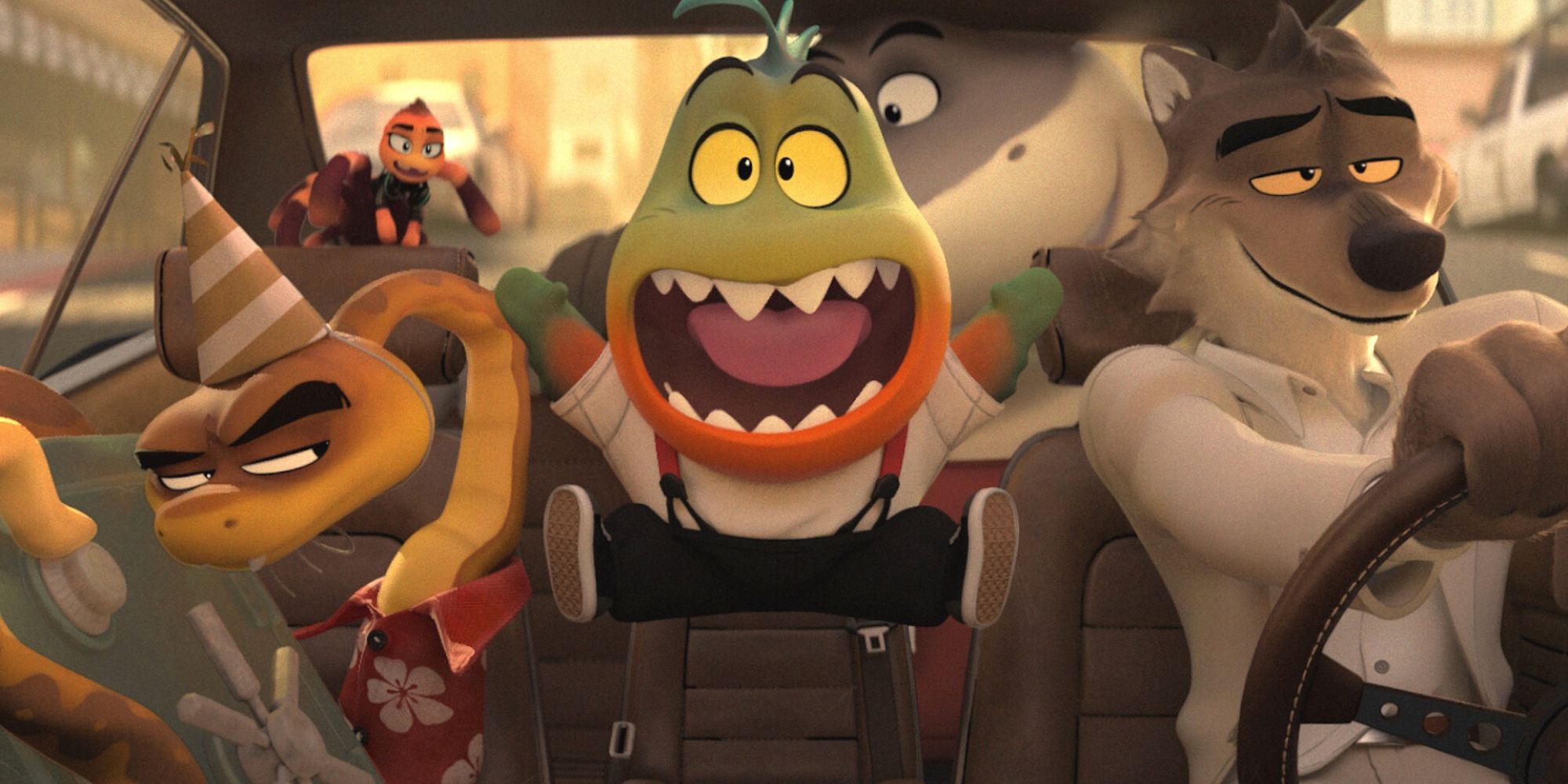 Rotten Tomatoes Score: 88%
After years of heists, a group of notorious criminals is finally caught and to avoid doing hard time, they must leave their life of crime behind and become model citizens. With help, the crooks attempt to follow the law in hopes that they can convince the world that they have turned over a new leaf.
The Bad Guys is a recent release from DreamWorks based on the children's book series of the same title by Aaron Blabey. The movie is notable for the studio's use of new animation that was inspired by Sony Pictures' animated adventure, Spider-Man: Into the Spider-Verse. Compared to DreamWorks' other films, the animation in The Bad Guys adopts more of an illustrative appearance with a storybook style and feel that fits perfectly with this family comedy.
Watch on Netflix
9
'Shrek' (2001)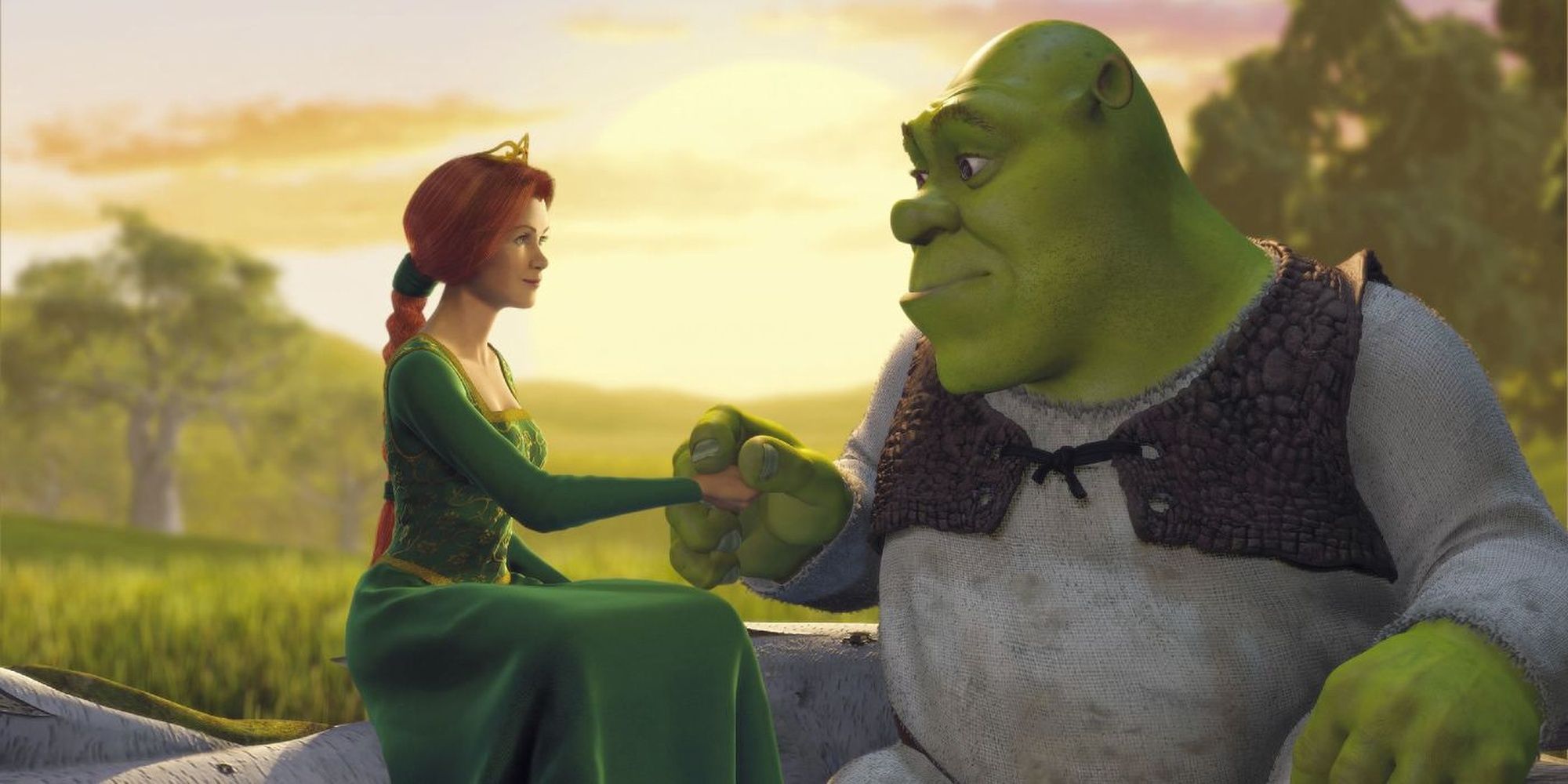 Rotten Tomatoes Score: 88%
Shrek (Mike Myers) lives alone in his swamp but when magical creatures start to invade his peaceful home, he demands that Lord Farquaad (John Lithgow) have them removed. Farquaad offers the ogre a deal; if Shrek can rescue a princess for him to marry then he'll have his men clear out the swamp. As he sets out with his new and slightly annoying friend, Donkey (Eddie Murphy) he ends up learning that princes and princesses aren't the only ones who can live happily ever after.
RELATED: Chris Farley's Shrek Would Have Given Us a More Innocent and Vulnerable Look at the Comedian
Shrek is a twist on the traditional fairy tale inspired by the 1990 book by William Steig. Before Myers was cast, Chris Farley had signed on to voice the lovable ogre but unfortunately, the Saturday Night Live star passed away before completing production. Back in 2015, a story reel of Farley as Shrek was leaked giving audiences a look at what could have been a completely different movie.
Watch on Hulu
8
'Shrek 2' (2004)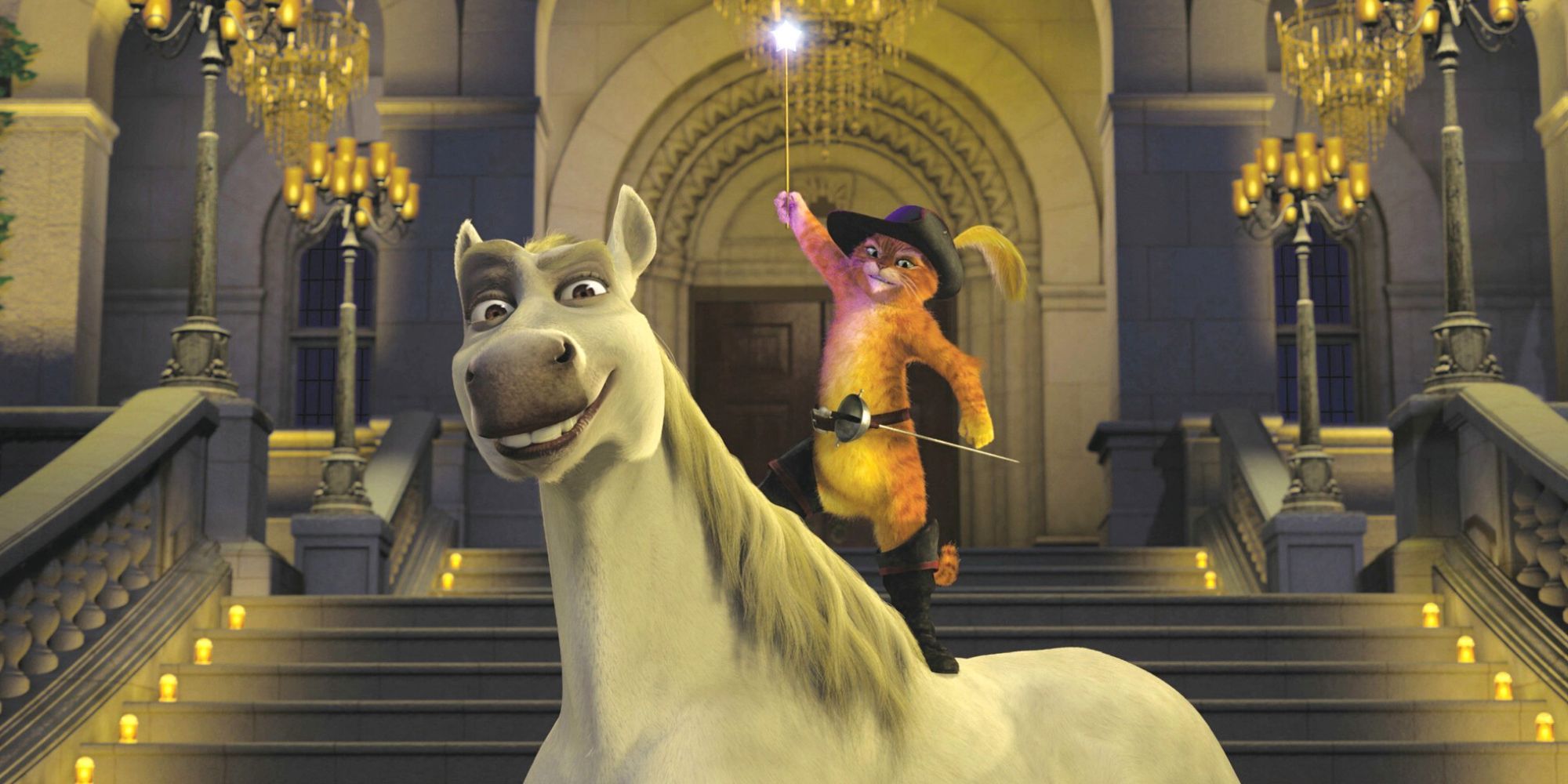 Rotten Tomatoes Score: 89%
After returning from their honeymoon, Shrek and Fiona travel to Far, Far, Away where Shrek meets his in-laws, the King and Queen. While Shrek tries to make his new family and wife happy, the King's faced with an angry Prince Charming who had already been promised the throne.
Shrek 2 is one of few sequels that surpasses the original and was inspired by the 1967 movie Guess Who's Coming to Dinner starring Sidney Poitier, Spencer Tracy, and Katharine Hepburn (according to News & Record). On top of the original cast, the movie adds John Cleese, Julie Andrews, Rupert Everett, and Jennifer Saunders who played Emily's stepmother on the sitcom, Friends.
Watch on Hulu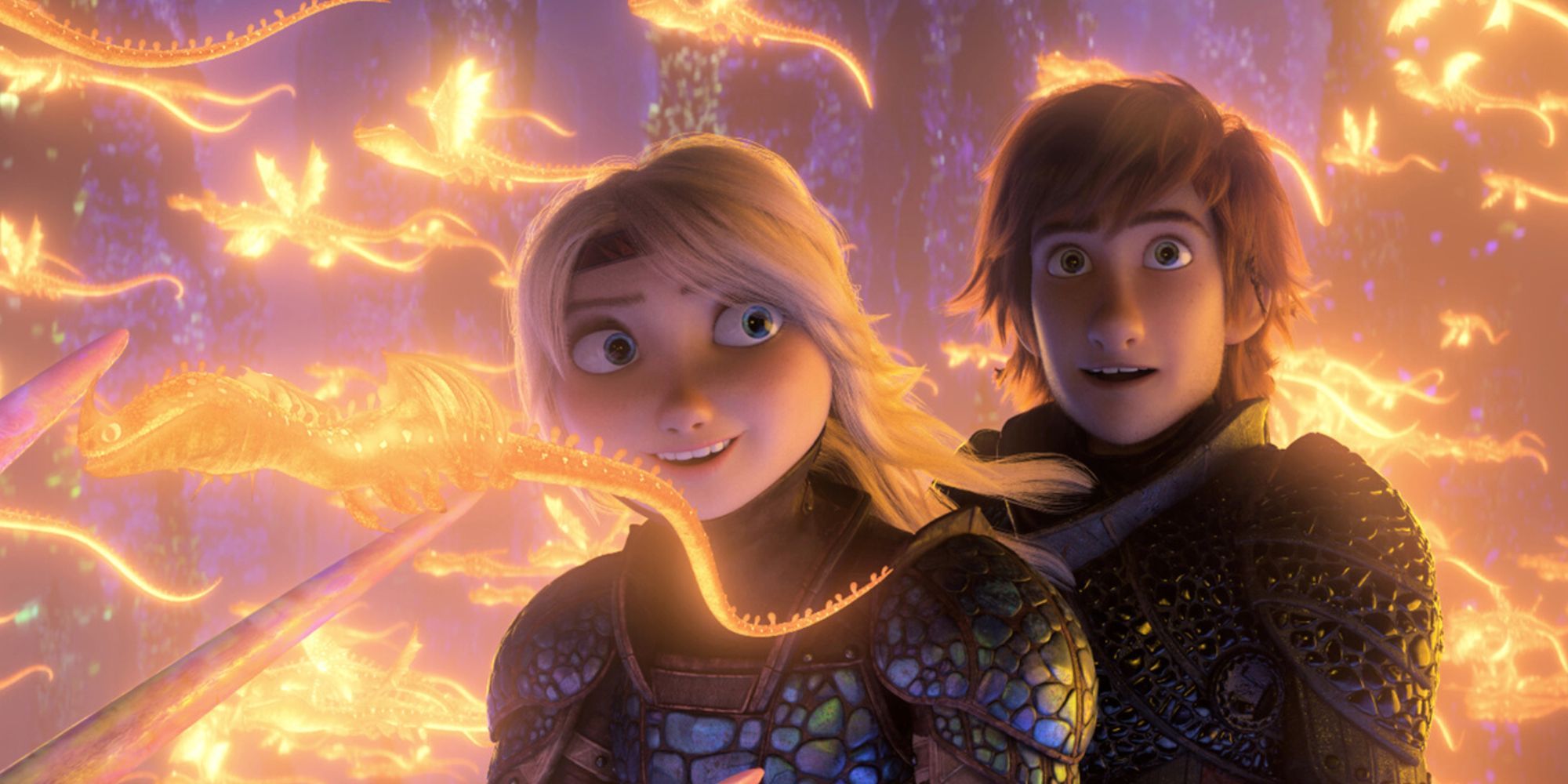 Rotten Tomatoes Score: 90%
Humans and dragons continue to live together on Berk where Hiccup (Jay Baruchel) has now become a Viking chief. When a dragon hunter threatens to wipe the creatures out, Hiccup and his friends set out to find Caldera, a hidden, magical land that holds the key to saving Toothless and the other dragons.
How to Train Your Dragon: The Hidden World is the third film in the series that soars to new heights for both Hiccup and the powerful HTTYD dragon Toothless. Unlike the other installments, this sequel tugs hard at the heartstrings but is a fitting farewell to the characters audiences have grown to love. Stars from the previous films also return including Gerard Butler, Cate BlanchettAmerica Ferrera, and Game of Thrones star, Kit Harington.
6
'How to Train Your Dragon 2' (2014)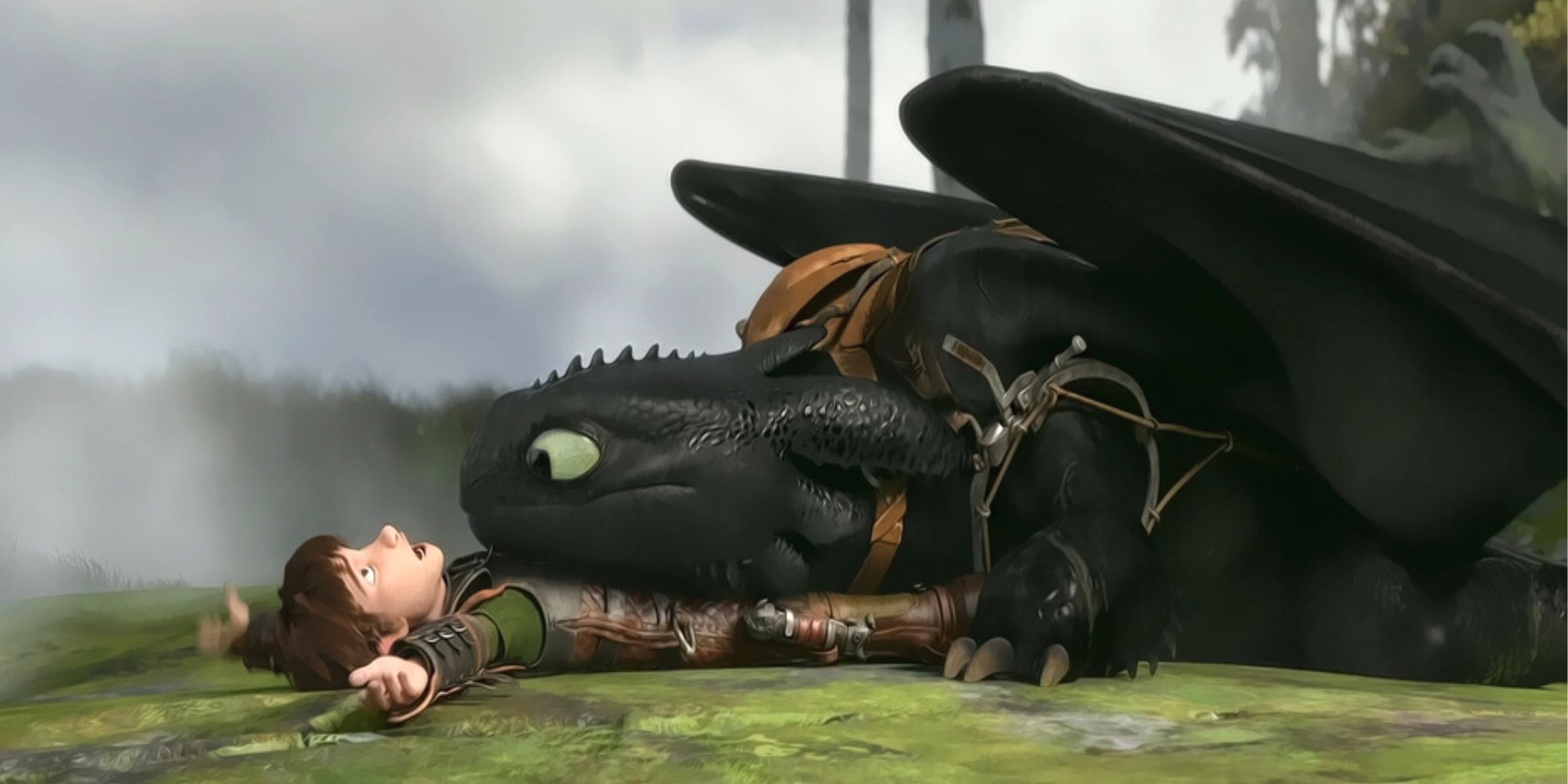 Rotten Tomatoes Score: 92%
While exploring an unknown part Berk, Hiccup and Toothless discover a cave full of wild dragons and a dragon rider named Valka (Cate Blanchett) who rescues the creatures. Hiccup learns that despite Berk's co-existence with dragons, others are still in danger and hunted by a dragon trapper who plans on enslaving all the dragons into joining his army.
RELATED: The Most Powerful Dragons in Movies and Television
How to Train Your Dragon 2 features the original cast of characters voiced by T.J. Miller, Jonah Hill, Kristen Wiig, and Christopher Mintz-Plasse. Unlike the first movie, this sequel matures with Hiccup as he experiences the world beyond the island of Berk. The movie earned an Oscar nomination as well as winning other awards including the Golden Globe for Best Animated Feature.
Watch on Prime Video
5
'Antz' (1998)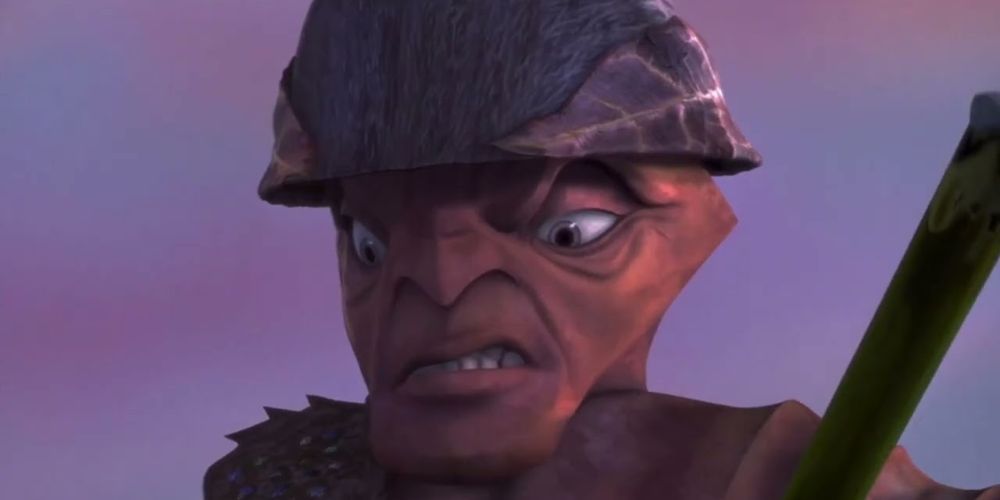 Rotten Tomatoes Score: 92%
A worker ant named Z falls in love with the colony's princess, Bala (Sharon Stone) who is engaged to be married. To see Bala again, Z switches places with his soldier friend, Weaver (Sylvester Stallone) but is unaware that the colony has declared war on a termite colony and is sent into battle.
Antz was DreamWorks' first animated feature film and includes the voice talents of Christopher Walken, Gene Hackman, and Dan Aykroyd. While the movie was defeated at the box office by Pixar's A Bug's Life, a handful of film critics preferred Antz including Gene Siskel, who ranked the movie at number seven on his list of the best movies of 1998.
Watch on Peacock
4
'Wallace & Gromit: The Curse of the Were-Rabbit' (2005)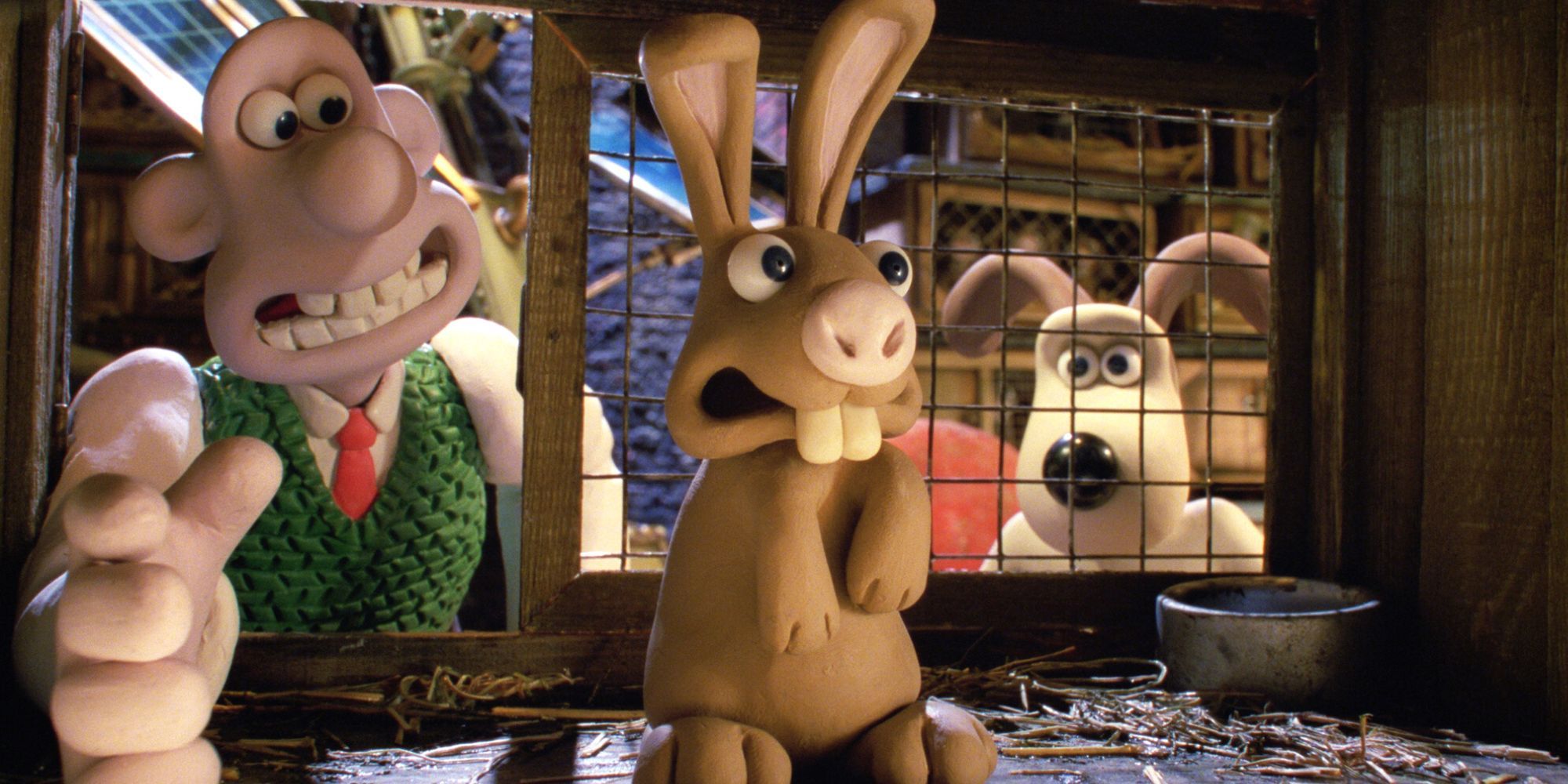 Rotten Tomatoes Score: 95%
Wallace and his dog, Gromit run a pest control business and are hired to get rid of a giant rabbit that's been destroying the town's crops. Wallace accepts and finds himself attracted to his new client but if he wants to win her affection, he must first catch the pesky rabbit.
Wallace & Gromit: The Curse of the Were-Rabbit is a stop-motion animated comedy featuring Wallace and Gromit in their first appearance on the silver screen. The film wasn't a huge success in the United States, but managed to be an international hit that was praised by critics and audiences. The movie went on to win several awards including the Academy Award for Best Animated Feature.
Watch on Peacock
3
'Puss in Boots: The Last Wish' (2022)
Rotten Tomatoes Score: 95%
Puss (Antonio Banderas) learns that his days of being an outlaw have taken a toll on him when he discovers that he only has one of his nine lives left. To restore his life, he and Kitty Softpaws (Salma Hayek) set out in search of the legendary Last Wish for the Wishing Star before this bad kitty loses his last life for good.
RELATED: The Best Villains in DreamWorks Animated Movies, Ranked
Puss in Boots: The Last Wishintroduces new characters voiced by Olivia Colman, Florence Pugh, Ray Winstone, and John Mulaney. Like The Bad Guys, the movie's animation was inspired by Spider-Man: Into the Spider-Verse as well as the 1988 Japanese film, Akira (according to Variety) The blockbuster has already cemented its place among DreamWorks' best animated movies and has revitalized interest in the franchise.
Watch on Netflix
2
'Chicken Run' (2000)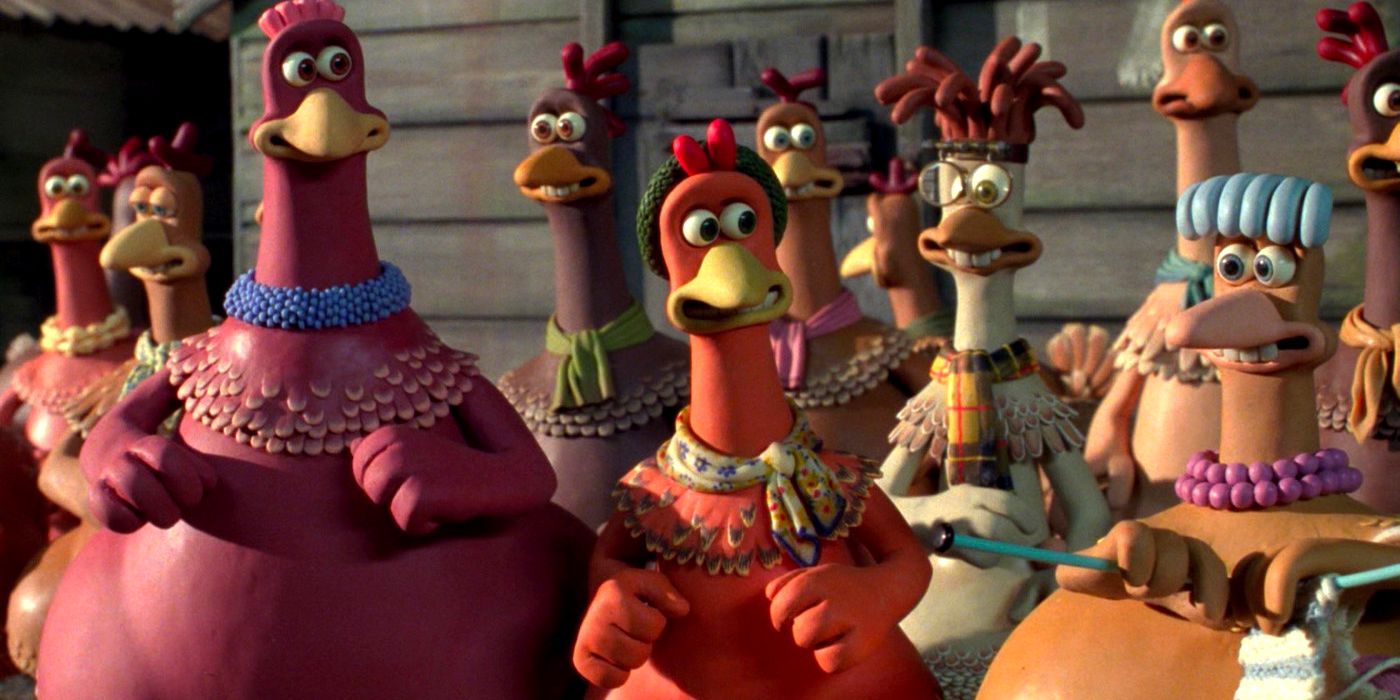 Rotten Tomatoes Score: 97%
On the Tweedy Chicken Farm, a group of egg-laying hens dreams about escaping and when an American rooster arrives, they ask him to teach them how to fly. While the hens prepare to break out, their mission becomes direr when the farmer decides to make them into meat pies.
Co-produced by DreamWorks and renowned studio Aardman Animation, Chicken Run is a clever comedy that remains the highest-grossing stop-motion animated feature of all time. Its highly-anticipated sequel will hopefully live up to the hype and transport audiences to the wacky world of the first movie.
Watch on Netflix
1
'How to Train Your Dragon' (2010)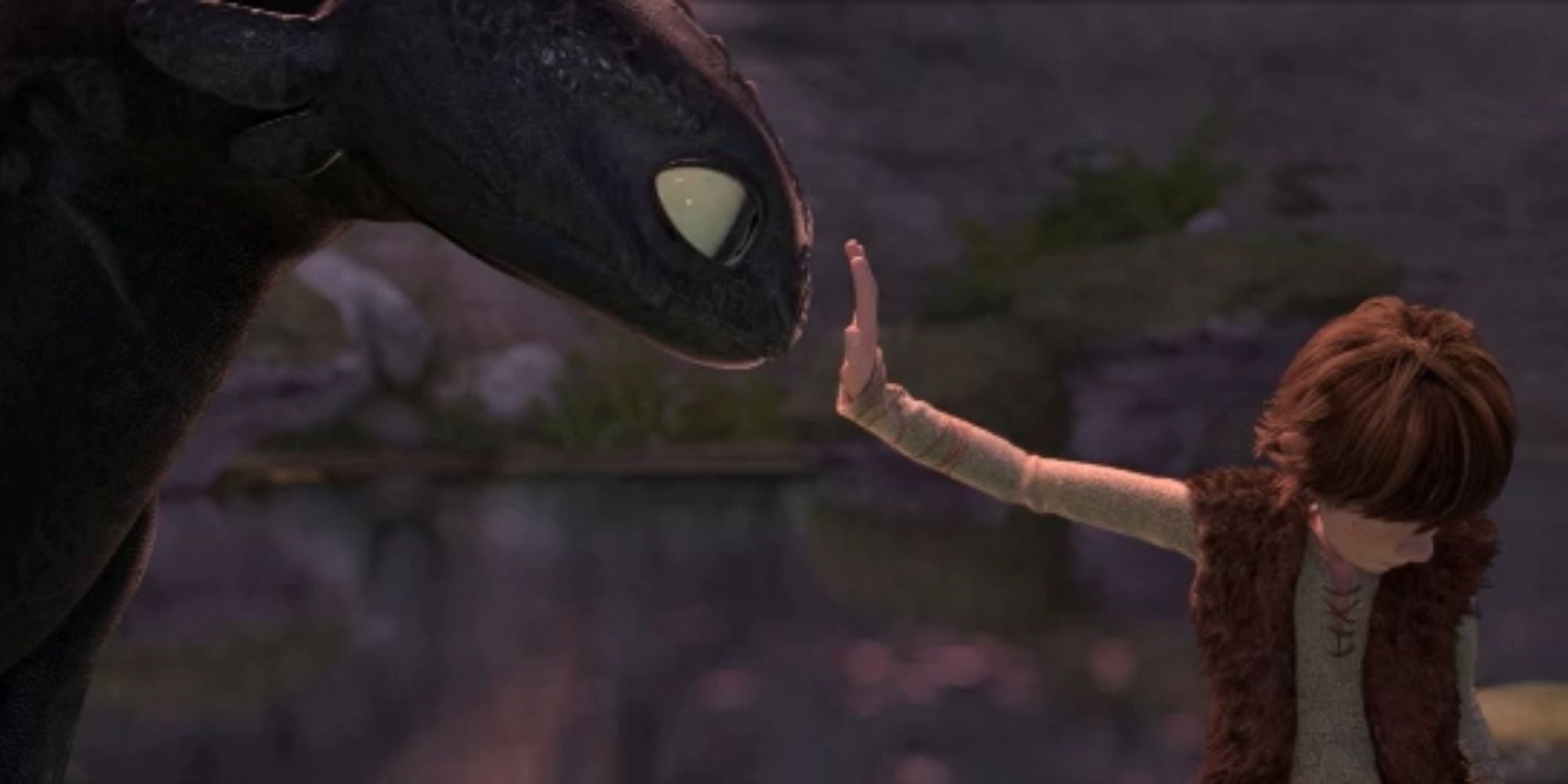 Rotten Tomatoes Score: 99%
Fighting dragons is a way of life on Berk but Hiccup, the son of the clan's chief, has no desire to harm or kill the creatures. After being signed up for a dragon slaying class, Hiccup tries to gain acceptance, but his plan falls apart after he befriends a dragon named Toothless.
The best DreamWorks movie on the platform, How to Train Your Dragon is a heartfelt animated adventure written and directed by Dean DeBlois and Chris Sanders. According to the behind-the-scenes feature, The Technical Artistry of the Dragon, animator, Derek Chanbased Toothless ona black panther taking advantage of its large eyes and ears to convey the dragon's emotions.
Watch on Prime Video
NEXT: DreamWorks Animated Movies That Are Better Than Most Disney Ones