Tony Curtis is known for his many faces; whether as Josephine in Some Like It Hot or Harry Houdini in Houdini, he had a long and impactful career filled with iconic roles. In many circles, he's also known as the father of one of today's most beloved actresses, Jamie Lee Curtis.
What many people may not know about Curtis is that he was also an avid painter. He took an interest in painting during the 1980s and dabbled in surrealist painting style, citing Picasso and Matisse as his inspirations and influences. To celebrate the career and life of Tony Curtis, here's a look at his best movies, according to Rotten Tomatoes.
10
'Francis' (1950)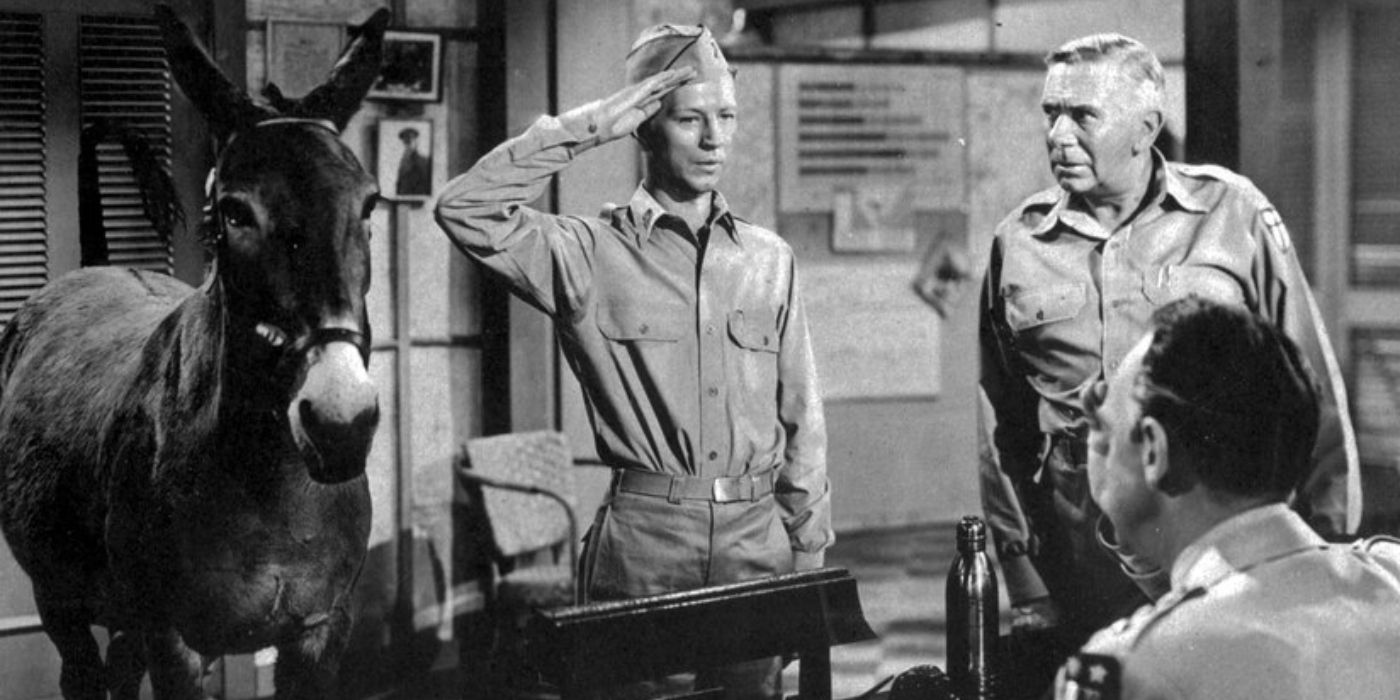 Rotten Tomatoes Rating: 80%
One of Curtis's first feature films, Francis is a comedy about a talking mule helping a soldier ruin the enemy's plans of taking over their territory. Of course, no one believes the soldier when he says he's speaking to the mule; but the animal introduces itself to him as Francis, and the two form a strong bond. Tony Curtis appears as Captain Jones.
RELATED: 15 Greatest Classic Hollywood Actors, According to the AFI
Francis became a hit with the audiences at the time, and Curtis earned himself more acting engagements. The movie became a franchise, with six more sequels that followed it, but Curtis only appears in the first iteration.
9
'Operation Petticoat' (1959)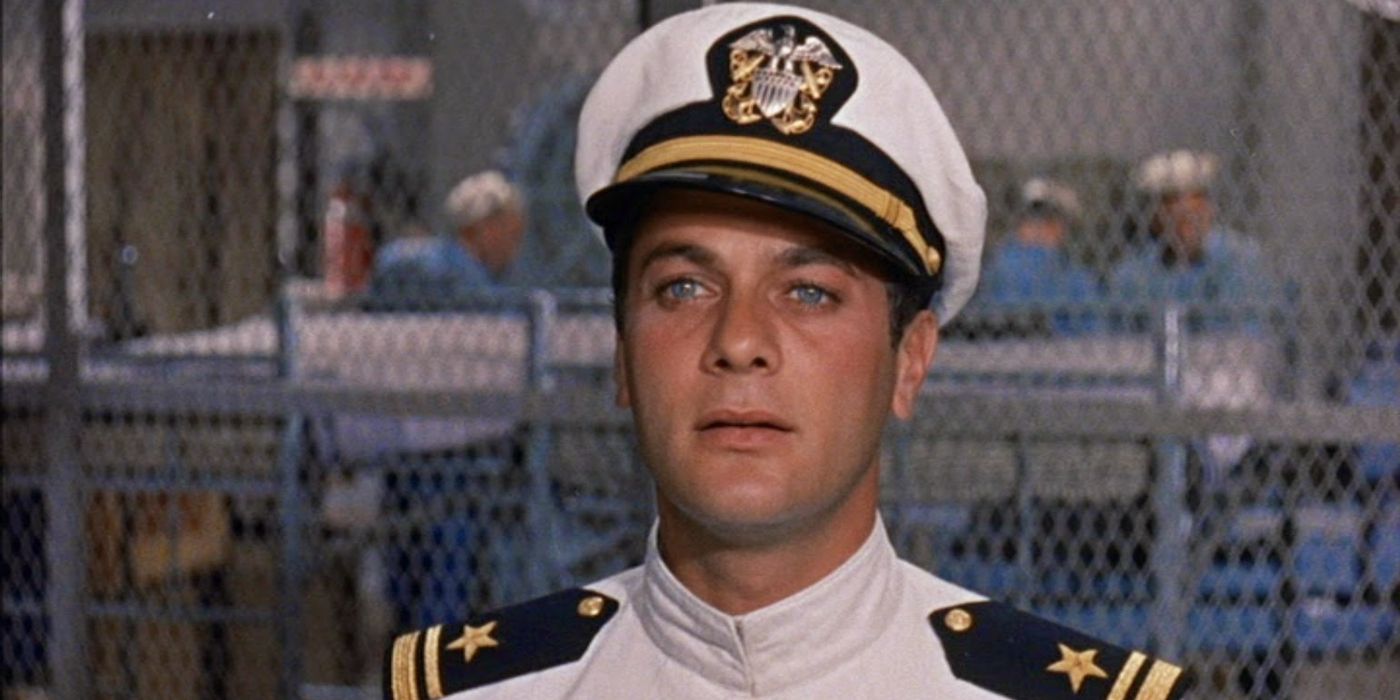 Rotten Tomatoes Rating: 81%
Operation Petticoat sees Curtis and Cary Grant in a World War II comedy-drama about the soldiers aboard the USS Sea Tiger submarine. Grant stars as the Commander of the Submarine, while Curtis plays an inexperienced but charming Lieutenant in his Naval crew. Operation Petticoat was directed by Blake Edwards, one of the largest directors of the time.
Critics and audiences received the movie with love and praise. Although it covers some heavy topics (what with the WWII themes) and is considered not to have aged well, Operation Petticoat is filled with belly laughs and great comedic chemistry between Curtis and Grant. It is also widely considered Curtis's big break into serious stardom and comedy legend status.
8
'Houdini' (1953)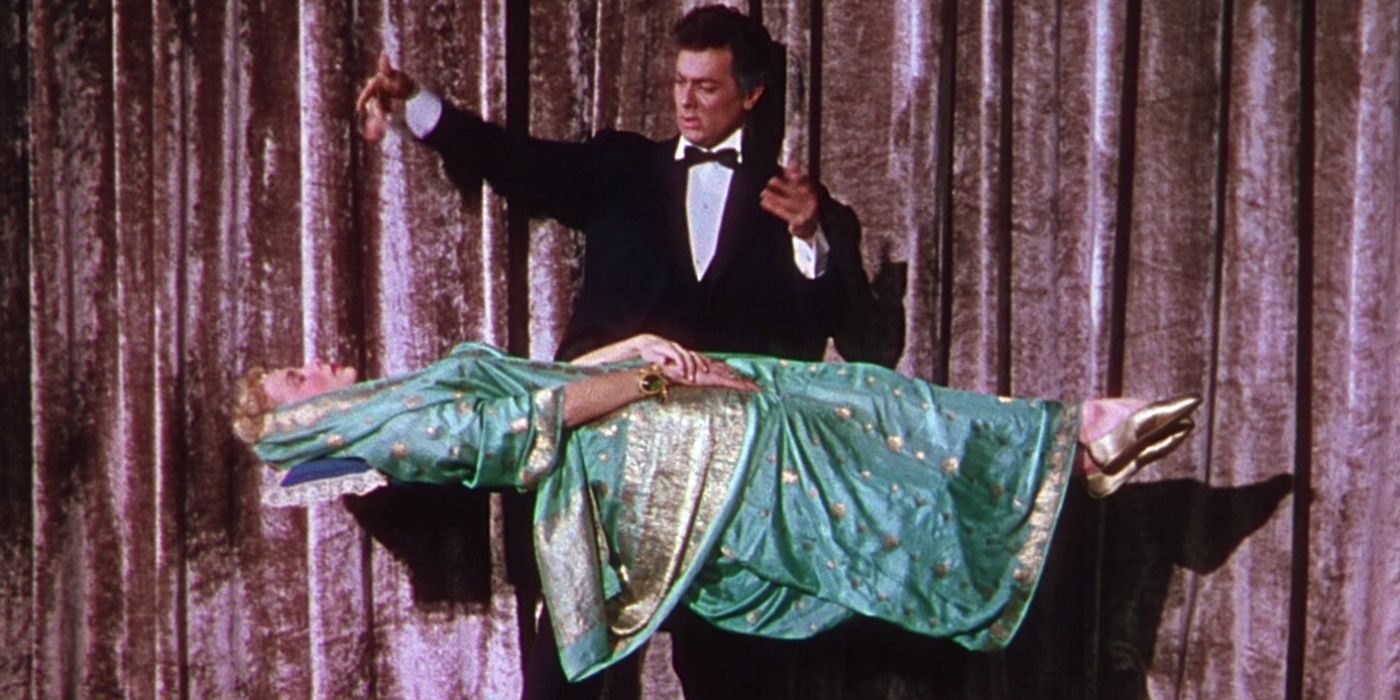 Rotten Tomatoes Rating: 85%
One of the first collaborations between Tony Curtis and his first wife Janet Leigh, Houdini was often criticized for being full of historical inaccuracies. Since Hollywood movies weren't always known for their biographical and historical accuracy, this didn't prevent critics from praising Curtis for his leading role here.
Harry Houdini was a magician and real-life escape artist who always took his acts a degree up from the previous one. In the movie, young Houdini works as a Coney Island entertainer; one day, he meets Bess (Leigh) and falls in love. Their relationship advances as Houdini's acts grow in scale, but Bess becomes worried when he starts to take on more dangerous stunts.
7
'The Boston Strangler' (1968)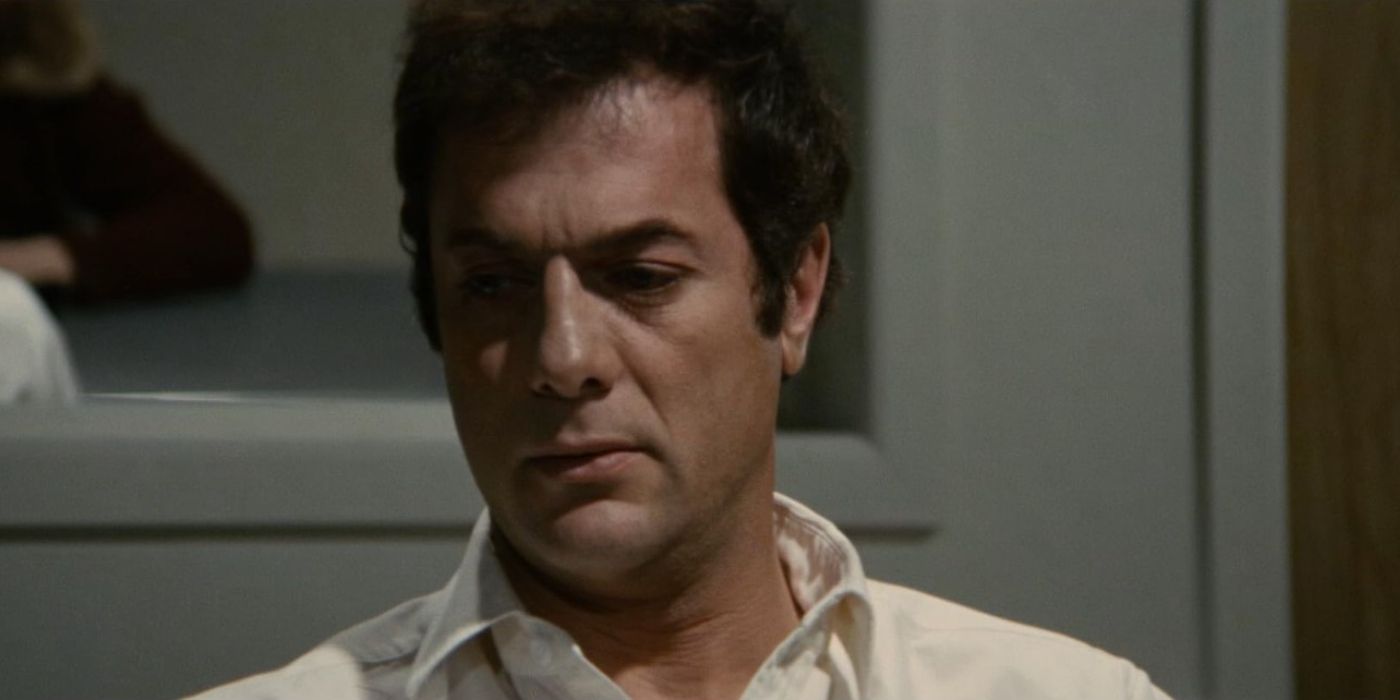 Rotten Tomatoes Rating: 88%
After being labeled a comedic actor only, Tony Curtis felt like it was time for a change. People weren't taking him and his craft seriously anymore (a similar fate that befell Jack Lemmon, Curtis's Some Like It Hot co-star), and he started to chase more serious roles. Out of that pursuit came The Boston Strangler.
Curtis found himself in the antagonist role for the first time in his career. Still, he shines in his role as Albert DeSalvo, a real-life Boston-based serial murderer. Curtis was able to prove to folks that he was more than his looks, and Roger Ebert agreed, with this critique of the film: "Tony Curtis acts better than he has in a decade."
6
'The Defiant Ones' (1958)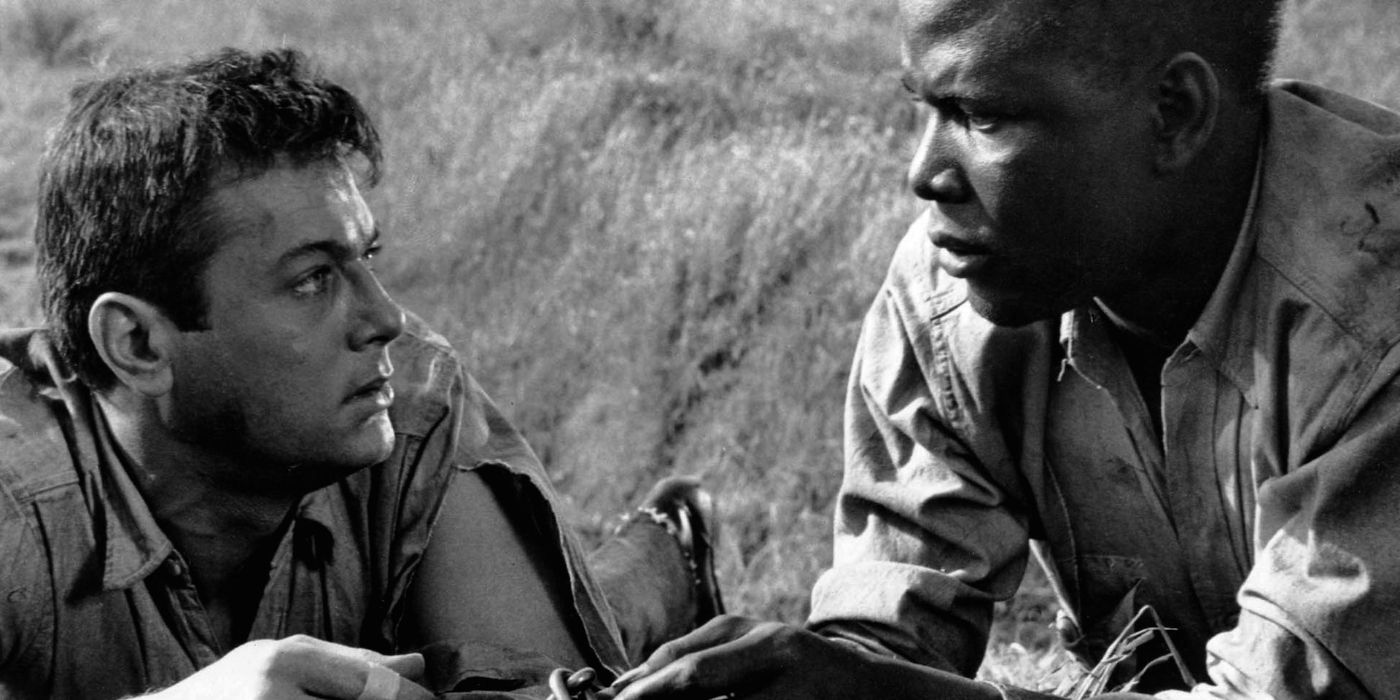 Rotten Tomatoes Rating: 91%
The Defiant Ones is an adventure drama about two prisoners shackled together, running from the law. They escaped imprisonment and are now meant to work together if they want to survive and beat the odds of getting caught. Tony Curtis and Sidney Poitier deliver strong performances individually and combined, but the most common critique was still: "Mr. Curtis is surprisingly good."
RELATED: 14 Essential Sidney Poitier Films, From 'Porgy and Bess' to 'Blackboard Jungle'
Despite the surprise with Tony Curtis's acting chops, he and Poitier carried a strong feature film, although the entire cast was praised for their excellent performances. The Defiant Ones was an interesting watch when it was released. Questioning racism and social issues, it could seem more ahead of its time in some ways. Curtis and Poitier both received Best Actor nominations at the 1958 Oscars.
5
'Spartacus' (1960)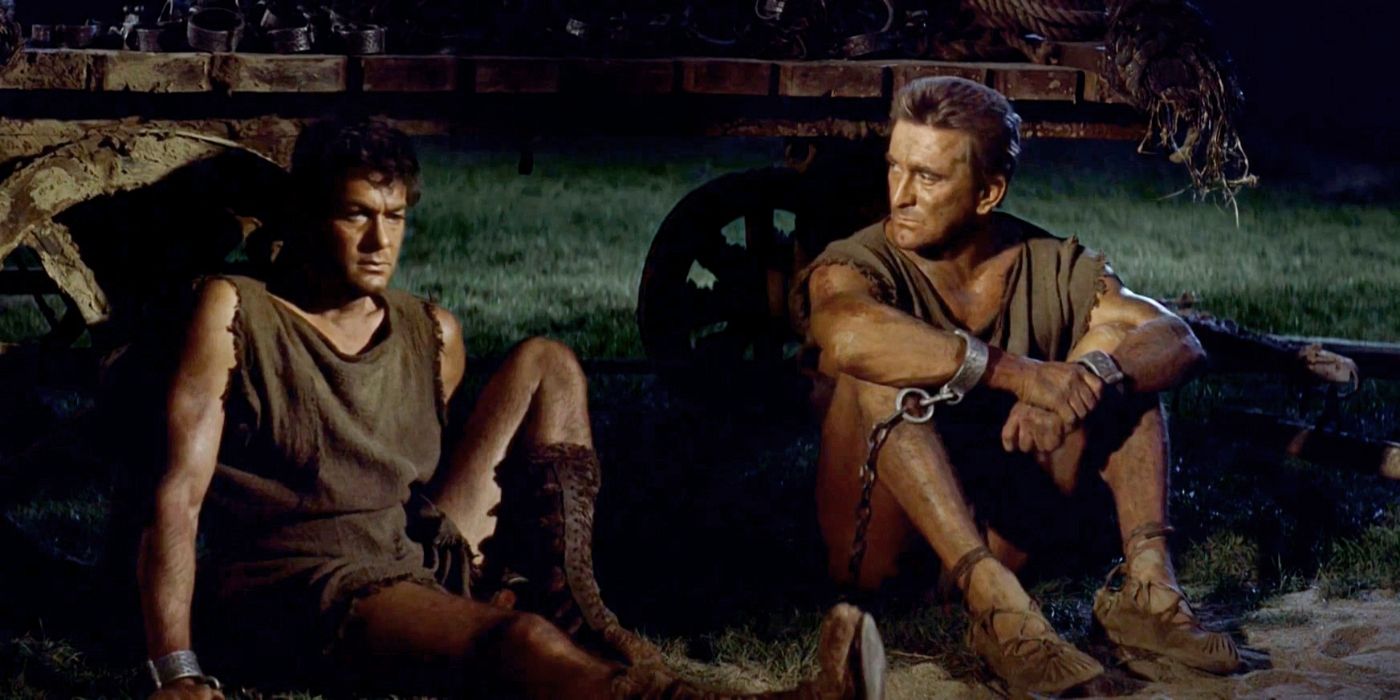 Rotten Tomatoes Rating: 94%
Another legendary movie, Spartacus, saw a serious and excellent performance by Tony Curtis. Together with Kirk Douglasand Laurence Olivier, Curtis delivers a role of a lifetime. Spartacus was adapted for the screen by the famous screenwriter Dalton Trumbo, and directed by an even more famous director, Stanley Kubrick.
The sheer amount of star power that worked in and on this film is incredible. Spartacus is one of the greatest historical spectacles, where Kirk Douglas portrays the titular role of Spartacus, a slave who leads a rebellion against Rome. Curtis plays Antoninus, an escaped slave whom Spartacus begins to consider a son throughout this epic story of emancipation.
4
'Some Like It Hot' (1959)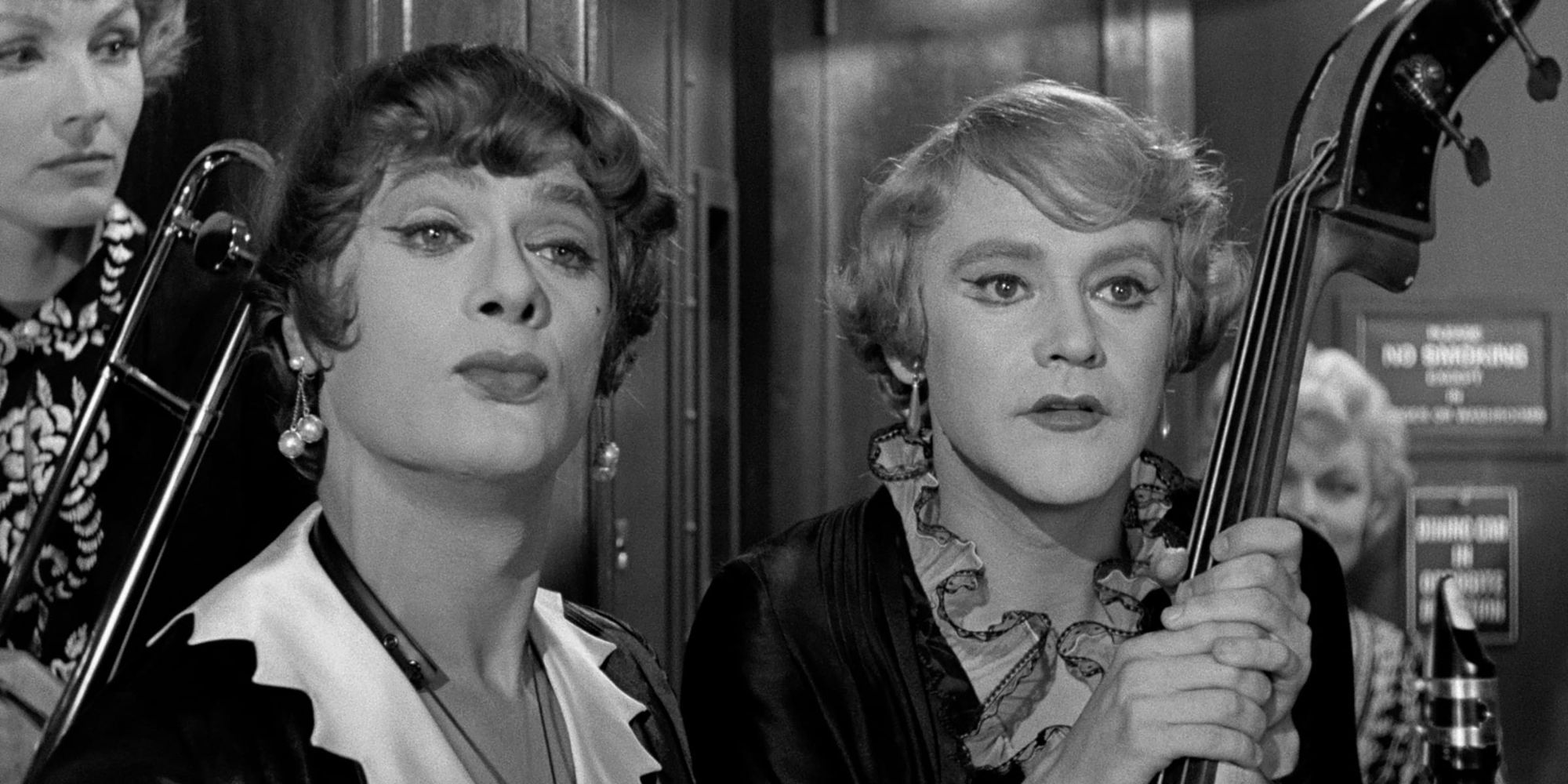 Rotten Tomatoes Rating: 94%
Perhaps one of the roles Tony Curtis is most famous for is in Some Like It Hot, alongside Marilyn Monroe and Jack Lemmon. Curtis and Lemmon play Joe and Jerry, two band players who are on the run from people they owe money to. The two integrate a female-only band by dressing up as women, something Joe can't really get comfortable with, that Jerry seems to actually relish.
RELATED: The 10 Best Jack Lemmon Movies, According to Rotten Tomatoes
Curtis's role in Some Like It Hot is actually triple. He's Joe when out of makeup, Josephine when in drag, and on other occasions, he pretends to be a Shell Oil heir attempting to seduce Marilyn Monroe's Sugar. Some Like It Hot is one of the all-time greatest comedies, and it helped Curtis and Lemmon solidify their statuses as comedic legends.
3
'Sweet Smell of Success' (1957)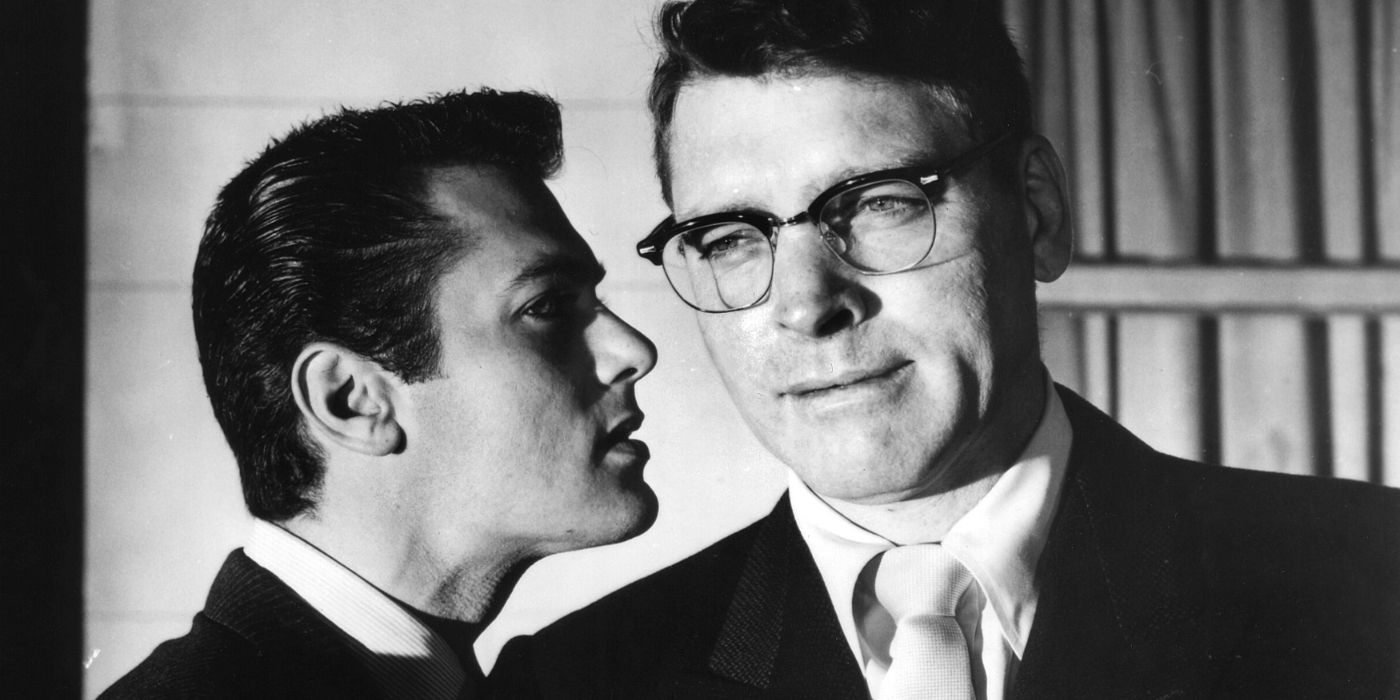 Rotten Tomatoes Rating: 98%
Burt Lancaster and Tony Curtis lead the way in Sweet Smell of Success, a noir film about the renowned but dislikable journalist J.J. Hunsecker (Lancaster) and his even sleazier press agent friend Sidney Falco (Curtis). The two embark on a journey of attempting to ruin JJ's sister's relationship, but things don't seem to go as planned.
The movie wasn't received as well as expected when it first came out. However, after decades, Sweet Smell of Success got the attention and praise it deserved because of its exceptional, noir cinematography and screenplay. J.J. Hunsecker has been recognized in the AFI's 100 Years…100 Heroes & Villains list, ranking at no. 35.
2
'Winchester '73' (1950)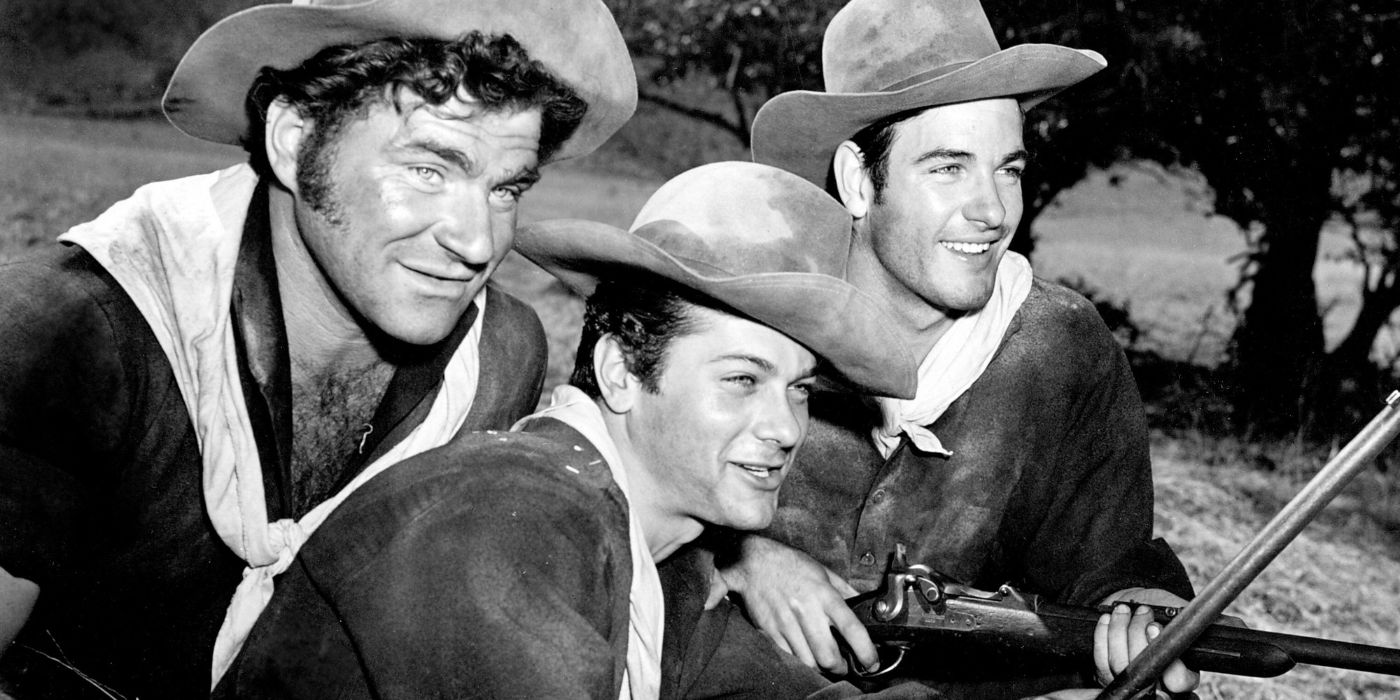 Rotten Tomatoes Rating: 100%
It'd be tough to be a rising star in the 1950s and not star in at least one Western. That was the case for Tony Curtis, who, after Francis, got another role in Winchester '73. Credited in both movies as Anthony Curtis rather than Tony, his career was just blasting off with these minor roles. Alongside him, another rookie had a smaller role in Winchester '73 – Rock Hudson.
Winchester '73 is a classic American Western and one of eight where James Stewart and Anthony Mann collaborated. Stewart plays Lin, a man who wins a prized Winchester rifle at a shooting range. When the rifle gets taken from him, numerous characters are shown in pursuit of it, alongside its first, rightful owner, Lin. Tony Curtis appears as a young soldier named Doan, and James Stewart solidifies his status as a Western star.
1
'The Perfect Furlough' (1959)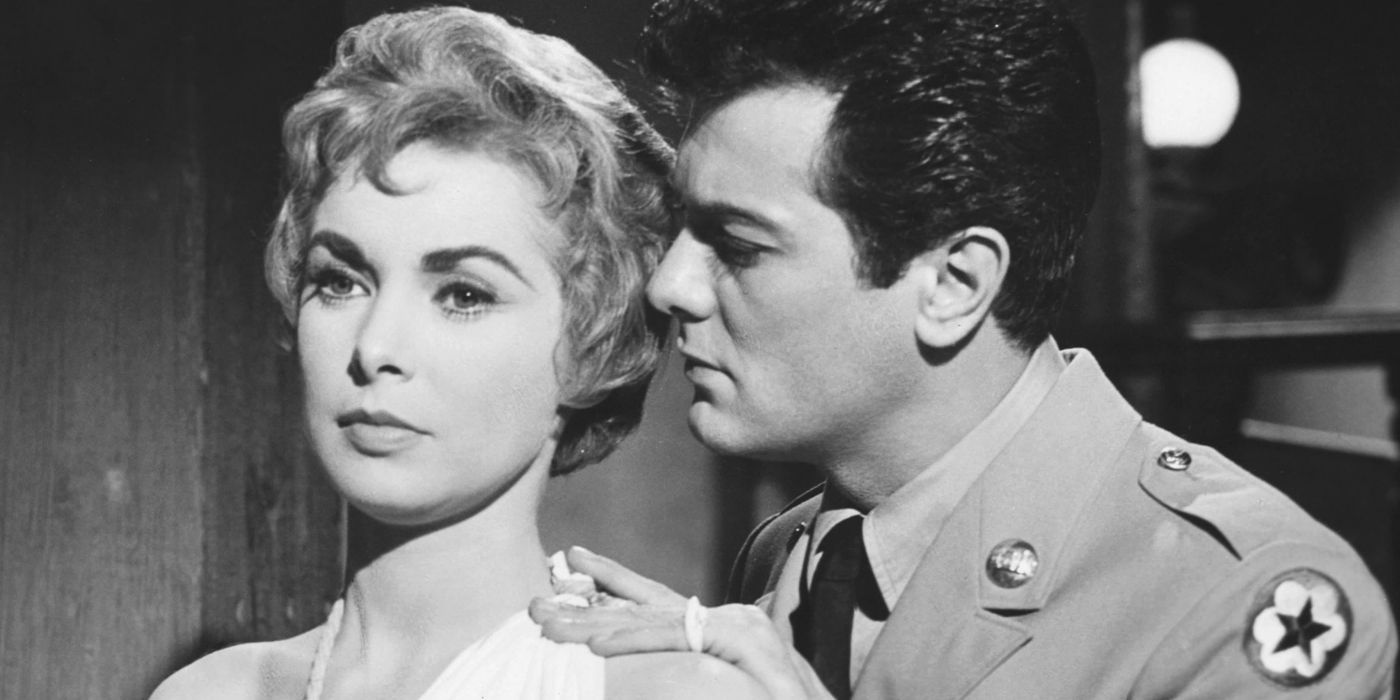 Rotten Tomatoes Rating: 100%
Another stellar cooperation between the then-husband and wife Tony Curtis and Janet Leigh, The Perfect Furlough blends romance and comedy seamlessly. Curtis portrays a sneaky and charming Corporal Hodges, who wins a furlough at the lottery raffle in his station.
Since Hodges wins a furlough that was designed by his fellow soldiers, the prize entails spending time in Paris with a bombshell movie star. His superiors realize Hodges can be unpredictable, so Lieutenant Vicky Loren (Leigh) follows him to keep him under tabs. This exceptional classic Hollywood romance is all the better because of the brilliant chemistry between Curtis and Leigh.
NEXT: The 10 Most Rewatchable Classic Hollywood Movies, According to Reddit