Whether it's a classic battle of the sexes or an awkward coming-of-age love story, romantic comedies have something for everyone and continue to be a favorite film genre among most of today's audiences. Through the years, the subgenre has evolved from its traditional lighthearted and conventional plots into more complex, but realistic territory with films like My Best Friend's Wedding and Annie Hall.
It's easy for any major movie fan to rattle off some essential rom-coms, but The American Film Institute thinks there are some titles such as The Philadelphia Story, Moonstruck, and When Harry Met Sally that stand out from other romantic comedy films. From the signature 90s hit, Sleepless in Seattle to the 1931 romantic comedy, City Lights, starring the legendary actor, Charlie Chaplin, these are the best romantic comedies of all time, according to the AFI.
10
'Sleepless in Seattle' (1993)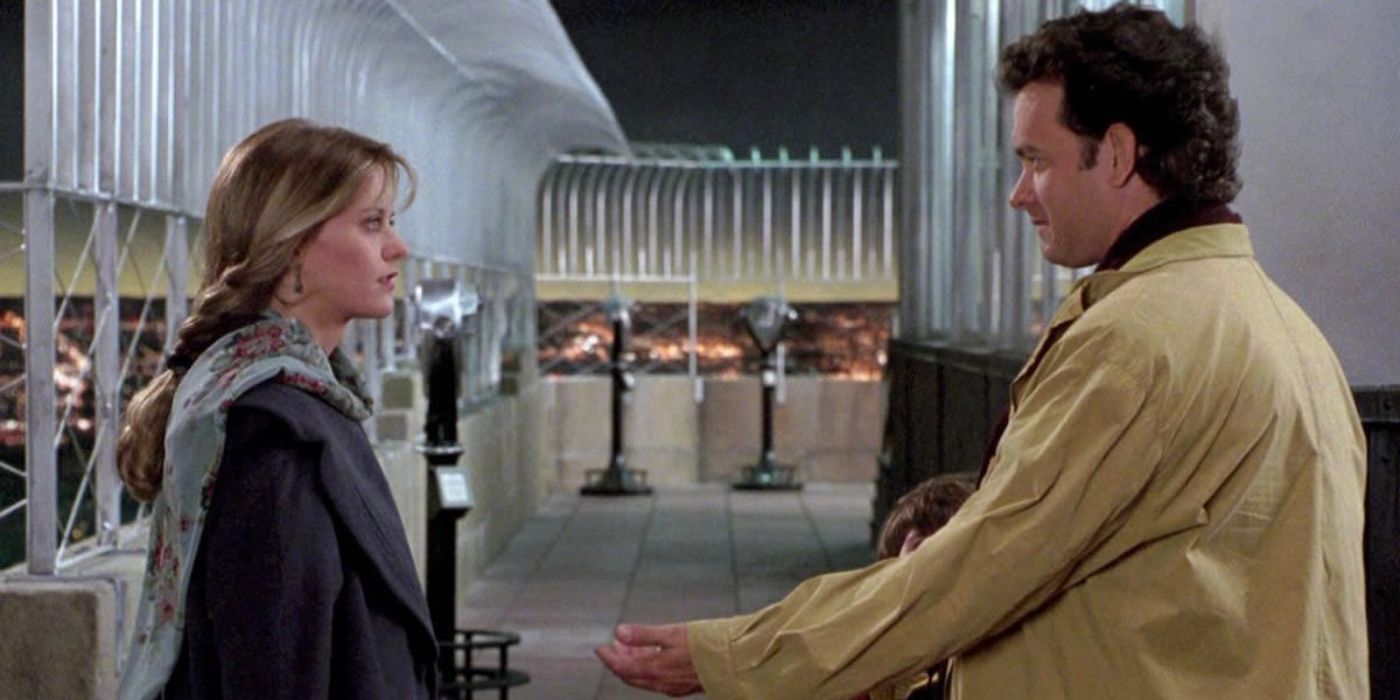 After the death of his wife, Sam Baldwin (Tom Hanks) and his son, Jonah, move to Seattle where Jonah calls into a radio show trying to find a potential partner for his father. When Baldwin gets on the phone and discusses his situation, it catches the attention of reporter, Annie Reed (Meg Ryan) who, despite being recently engaged, soon finds herself falling for the grieving widower.
RELATED: 10 Romantic Comedies of the Past Decade That Revitalized the Genre
Hanks and Ryan have impeccable on-screen chemistry in the early 90s rom-com, Sleepless in Seattle, which earned two Academy Award nominations for Best Original Song and Screenplay. While the movie playfully pokes fun at the traditional romantic drama, Sleepless in Seattle was inspired by the classic 1957 movie, An Affair to Remember starring Cary Grant and Deborah Kerr, and is an overall great flick for any date night.
9
'Harold and Maude' (1971)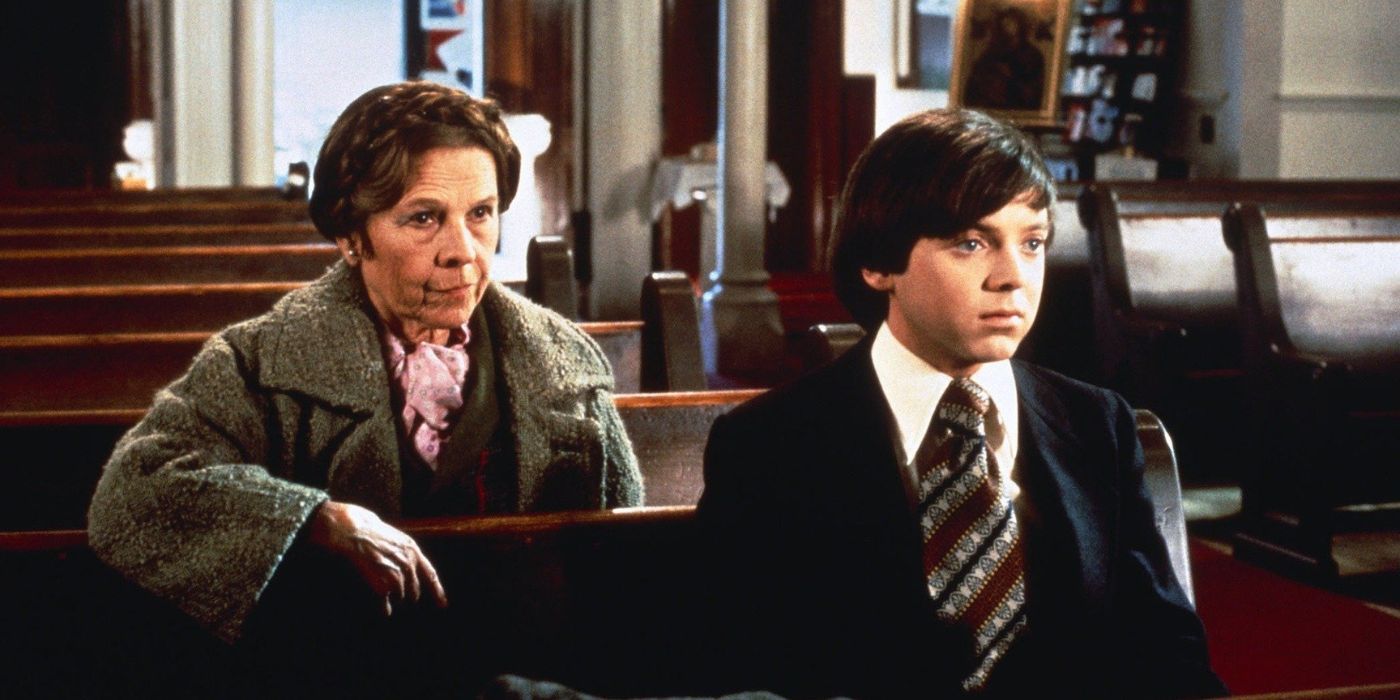 Harold Chasen (Bud Cort) is a wealthy 20-year-old who has an unusual obsession with death and enjoys attending funerals usually for people he doesn't even know. At a random funeral, he meets a corky, carefree elderly woman, Maude Chardin (Ruth Gordon) and the two quickly develop a friendship. As they grow closer, their relationship turns into an unlikely romance that ultimately teaches Chasen about the beauty of life.
Harold and Maude isn't the typical romantic comedy, but it is a bold romance wrapped up with humor and a valuable life lesson that makes it a one-of-a-kind film. Upon its initial release, Harold and Maude received mixed reviews from critics who were mainly put off by the couple's romance but in recent years, the movie has been recognized as an endearing cult classic that causes audiences to think beyond the apparent definition of love and romance.
8
'Moonstruck' (1987)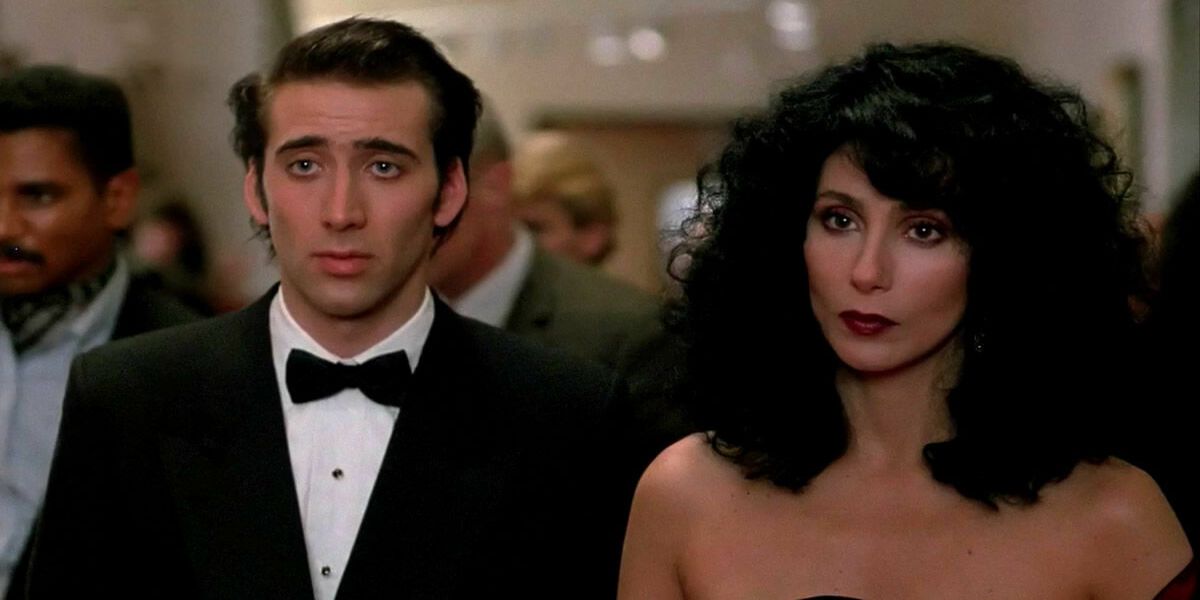 In Brooklyn, New York, a young widowed bookkeeper, Loretta Castorini's (Cher) boyfriend, Johnny (Danny Aiello) asks her to marry him shortly before leaving to care for his dying mother in Sicily. While her fiancé is gone, Loretta meets his estranged younger brother, Ronny (Nicolas Cage) who lost both of his hands in an accident, which he blames on his brother. As Loretta gets to know her future brother-in-law better, she soon realizes that she might be falling in love with him.
RELATED: 10 Underrated Romantic Comedies of the Past 5 Years, Ranked
The Oscar-winning romantic comedy,Moonstruck, is a hysterical love story and drama that brilliantly captures the uncertainty of love and the comical complications that come with it. Moonstruck won three Academy Awards including Best Actress and Best Original Screenplay and, aside from the film's iconic line, it's also noted for its passionate performances and the undeniable spark between Cher and Cage.
7
'Adam's Rib' (1949)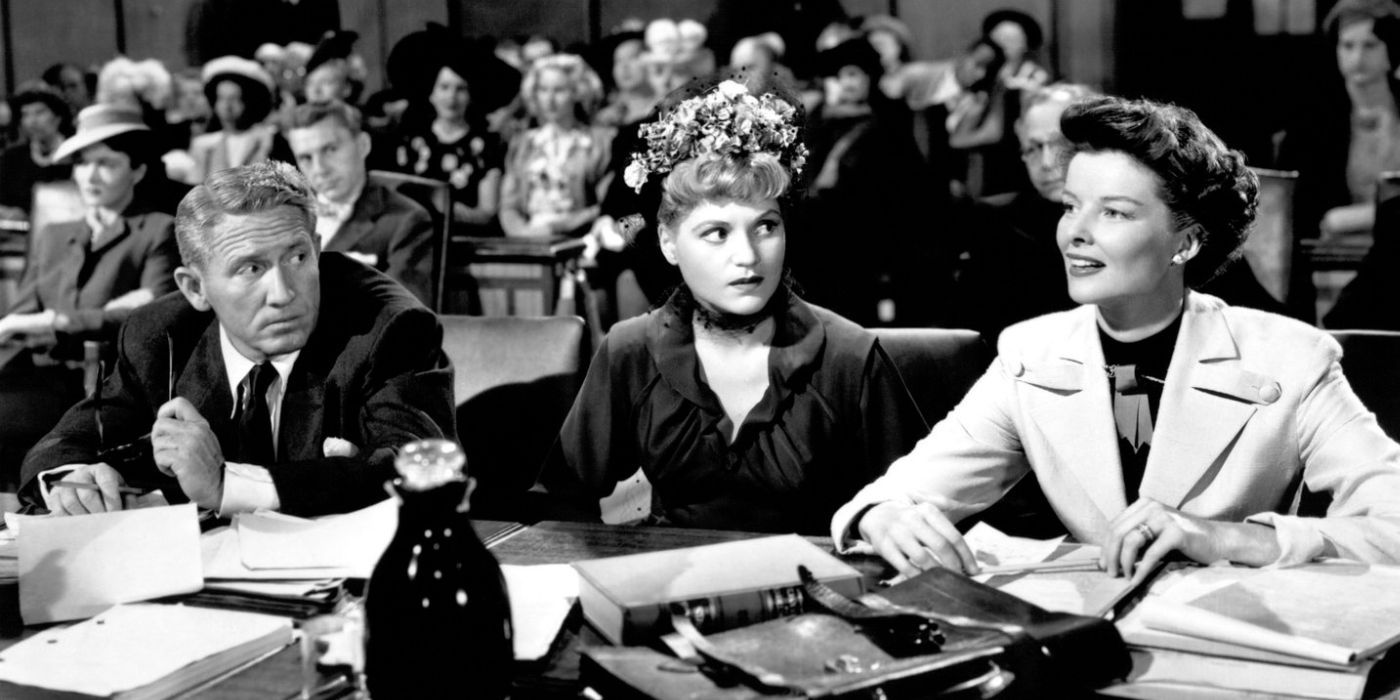 When prosecuting attorney, Adam Bonner (Spencer Tracy) charges Doris Attinger (Judy Holliday) for murdering her husband, he discovers that his wife and defense attorney, Amanda (Katharine Hepburn) has taken Doris' case. As the two battle it out in court, tensions begin to rise at home between the husband and wife who both are determined to win the case.
Adam's Rib is a classic romantic comedy directed by George Cukor and written specifically for Tracy and Hepburn who ended up making a total of nine films together. Tracy and Hepburn's natural comedy and authentic chemistry creates one of the greatest battle of the sexes to ever unfold on the silver screen and was also voted as the 22nd film on the AFI's 100 Years…100 Laughs list in 2000.
6
'When Harry Met Sally…' (1989)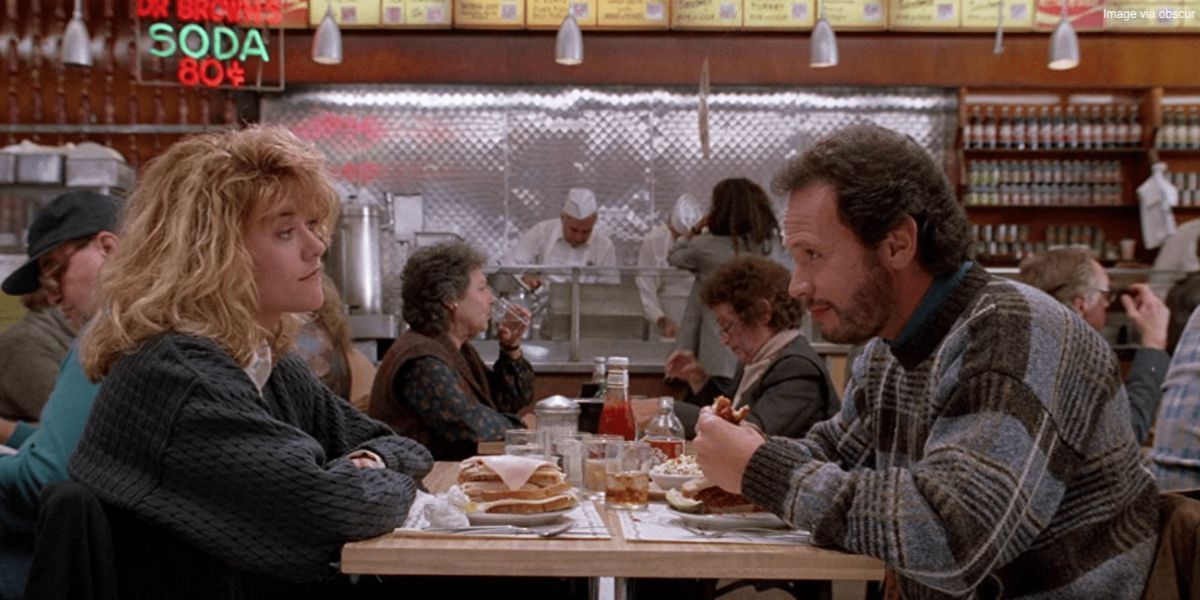 During a car ride from Chicago to New York, college graduates, Sally Albright (Meg Ryan) and Harry Burns (Billy Crystal) argue if men and women can ever just be friends. Ten years later, Harry and Sally happen to run into each other again and decide to put their theory to the test by trying to remain friends without sex becoming an issue.
When Harry Met Sally… is a witty romantic comedy written by Nora Ephron, who is known for You've Got Mail, Sleepless in Seattle, and Michael starring John Travolta. Ryan and Crystal are an absolute riot together and despite the film's slightly quick pace, they still manage to keep audiences hooked on this signature romantic comedy from start to finish.
5
'The Philadelphia Story' (1940)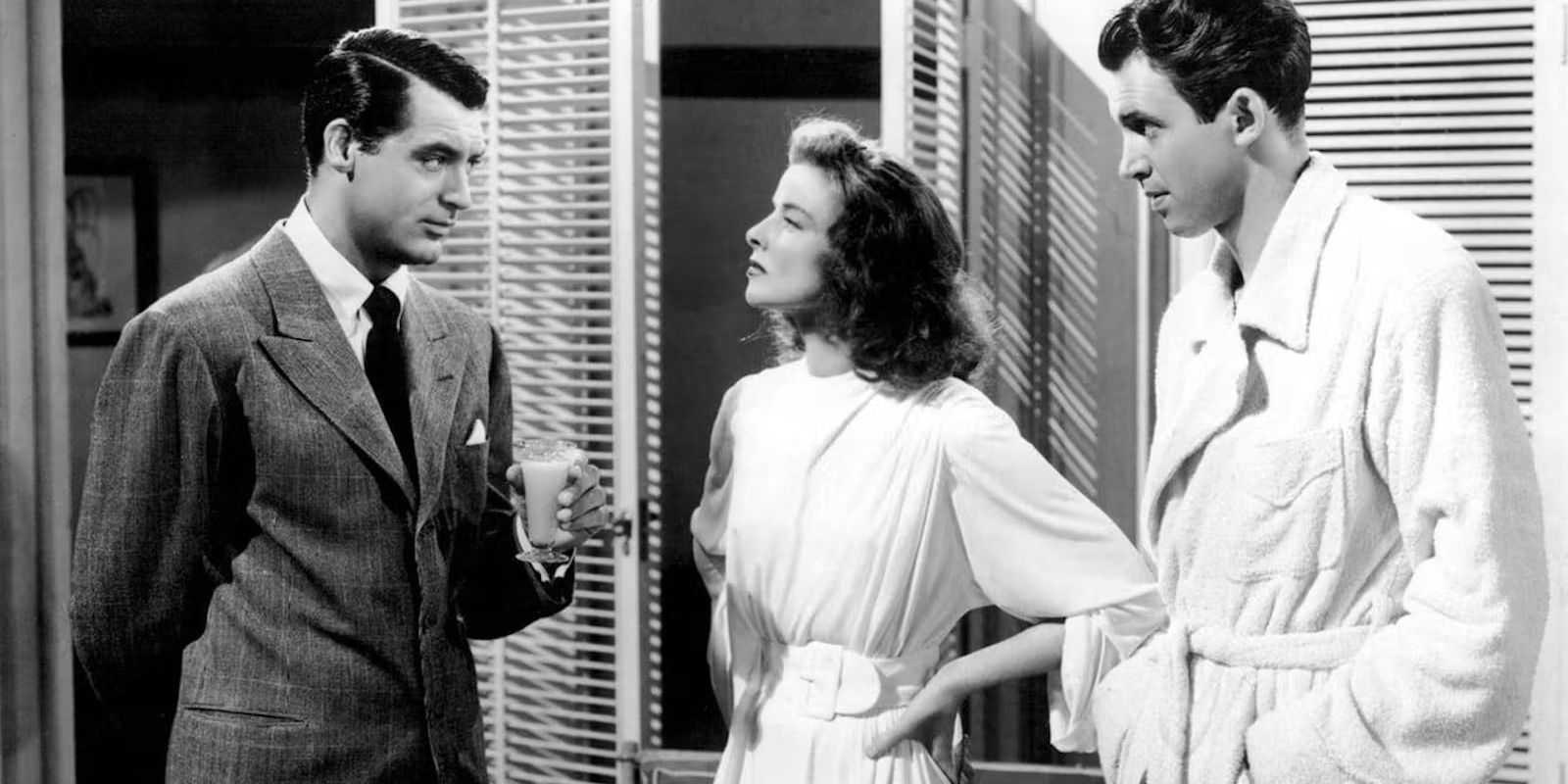 After splitting with her first husband, C.K. Dexter Haven (Cary Grant), Philadelphia socialite, Tracy Lord (Katharine Hepburn) is planning on marrying a wealthy gentleman, George Kittredge (John Howard) but the happy occasion is derailed by Dexter and a prying reporter, Macaulay Connor (Jimmy Stewart). As the big day approaches, Tracy becomes conflicted with her feelings towards her first cad of a husband as well as the endearing Macaulay.
The Philadelphia Story is a hysterical rom-com that was later adapted into the classic musical, High Society, starring Frank Sinatra, Grace Kelly, and Bing Crosby. Hepburn, Stewart, and Grant play off each other with excellent poise and improvised humor that makes The Philadelphia Story a top-tiered romantic comedy. The film received several Oscar nominations and went on to win Best Screenplay as well as Best Actor for Stewart's performance.
4
'Roman Holiday' (1953)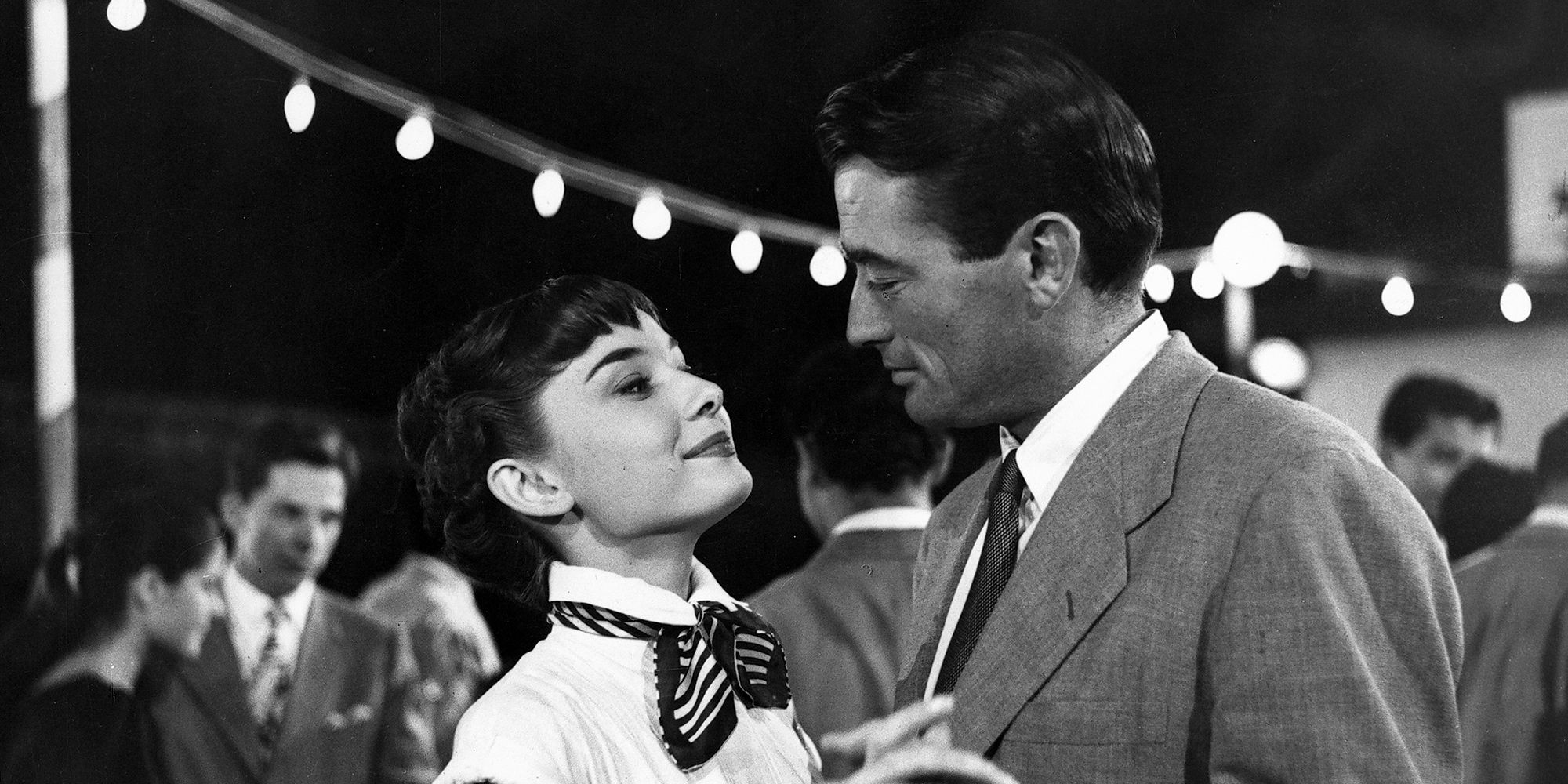 During a strenuous European tour, crowned princess, Ann (Audrey Hepburn) starts to feel suffocated by the rigorous routine and takes off for a night in Rome. She soon crosses paths with an American reporter, Joe Bradley (Gregory Peck) who bets his editors that he can get an exclusive with the princess, but as he gets to know the young woman, he starts having second thoughts about getting the story.
RELATED: The Best Romantic Comedy of Each Decade Since the 1930s
The classic romantic comedy, Roman Holiday, received a total of ten Oscar nominations and ended up winning three including Best Story for Dalton Trumbo, Best Costume Design for Edith Head, and Best Actress for Hepburn. Roman Holiday sparkles with genuine wit and slapstick humor that would be nothing without Hepburn and Peck's laugh-out-loud performances.
3
'It Happened One Night' (1934)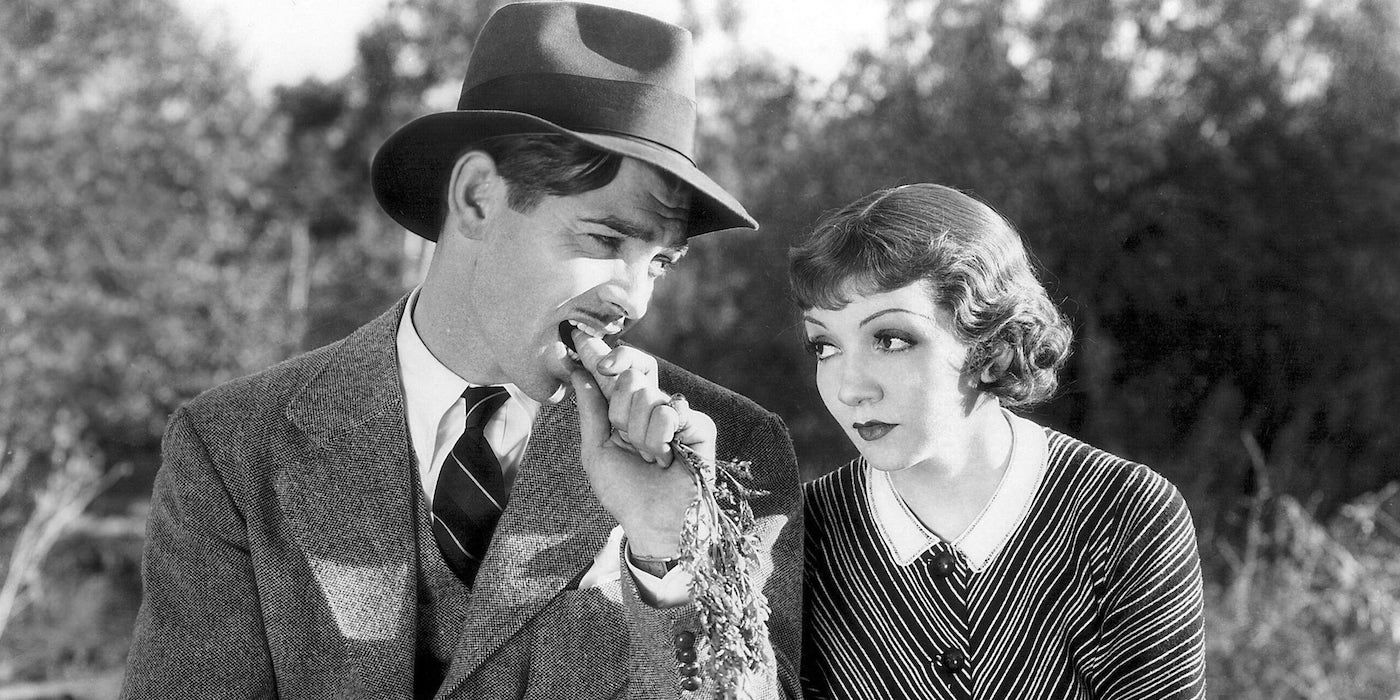 When an heiress, Ellie Andrews (Claudette Colbert) impulsively marries, she's shipped off on a yacht by her father who disapproves of the marriage. Ellie eventually jumps ship in Florida where she meets a reporter, Peter Warne (Clark Gable) who offers to help her reunite with her husband in New York City in exchange for an exclusive story but by the end of their trip, Peter realizes he's fallen in love with Ellie.
Frank Capra's critically acclaimed rom-com, It Happened One Night, set the standards for the subgenre and was the first film to win the Big Five Academy Awards which has only been accomplished by two other films; The Silence of the Lambs and One Flew Over the Cuckoos' Nest. Between Gable's sarcasm and Colbert's dead-panned humor, It Happened One Night is a must-see classic for any diehard movie fan.
2
'Annie Hall' (1977)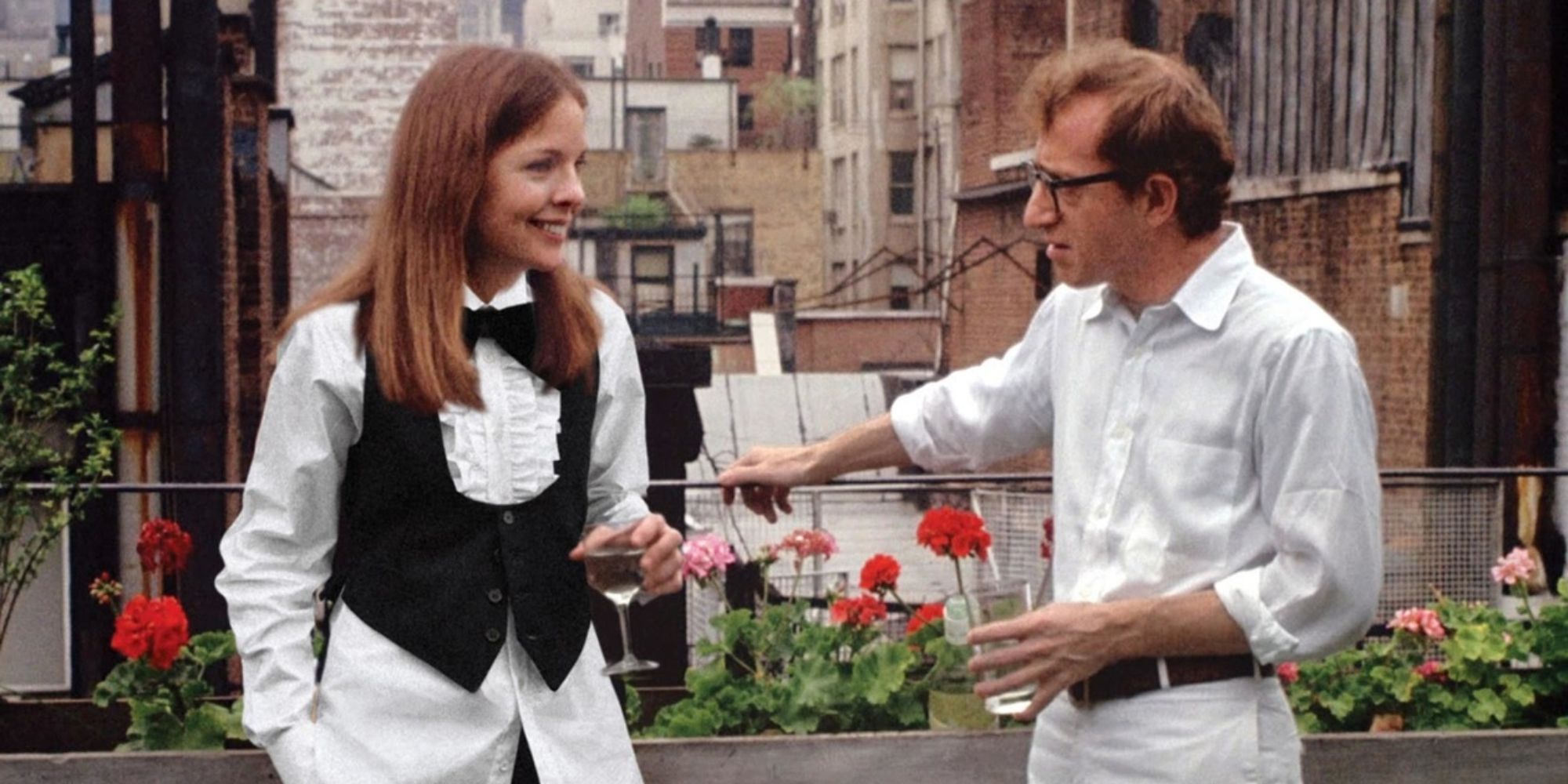 Alvy Singer (Woody Allen) is a Brooklyn-born comedian who tries to figure out where his relationship with an aspiring nightclub singer, Annie Hall (Diane Keaton) went wrong. Through various flashbacks and minor fantasy sequences, Alvy recalls how he and Annie first met as well as the many ups and downs that the couple faced in their whirlwind romance.
The unconventional rom-com, Annie Hall, was written specifically for Keaton who had previously worked with Allen in his film, Play It Again, Sam, Sleeper, and Love and Death. Annie Hall is a groundbreaking romantic comedy that was one of the first films to go against the traditional happy ending and is considered to be some of Keaton's finest work. The movie went on to win four Academy Awards including Best Picture and Best Actress for Keaton's performance.
1
'City Lights' (1931)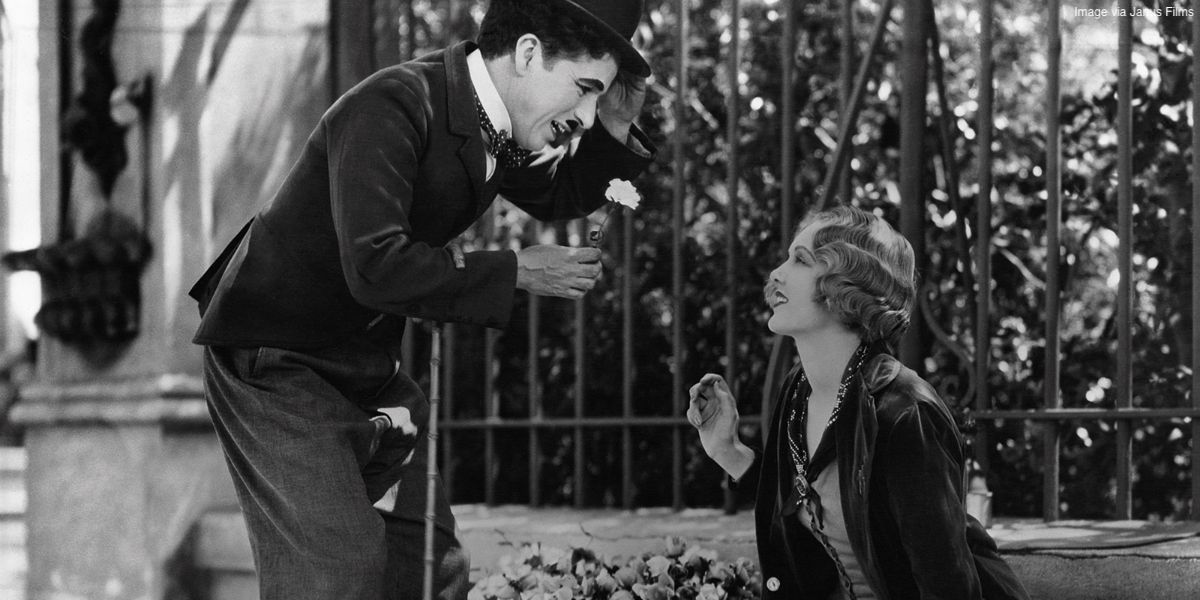 When a kind and hapless man (Charlie Chaplin) meets a blind flower girl (Virginia Cherrill), there's an instant spark between them that quickly turns into love. The man discovers that the girl and her mother are on the verge of being evicted from their home and decides to do whatever he can to come up with the money in time before they are put out on the streets.
Chaplin's famous character, The Little Tramp, stars in the silent romantic comedy, City Lights, which many consider to be Chaplin's most tremendous success. The film was also written and directed by Chaplin who continued to produce silent pictures during the rise of the Talkies. Despite being a silent film, Chaplin's physical comedy and intuitive artistry as both performer and filmmaker make City Lights an essential romantic comedy.
NEXT: The 10 Best American Movies of All Time, According to the AFI