Have you been scrolling through Netflix recently trying to find that perfect new show to dive into? The streaming service has so much amazing content these days that it can be tough to choose. Well, look no further – Reddit has spoken and there are some must-watch Netflix original series that you simply can't miss.
From spooky supernatural thrillers to quirky animated comedies to mind-bending sci-fi, this list has something for everyone. What are you waiting for? Grab some snacks, get comfortable on the couch and dive into these spectacular shows. Your binge-watching adventures await! These wildly entertaining series come highly recommended by Reddit's discerning viewers and are guaranteed to suck you in.
10
'The Haunting of Hill House' (2018)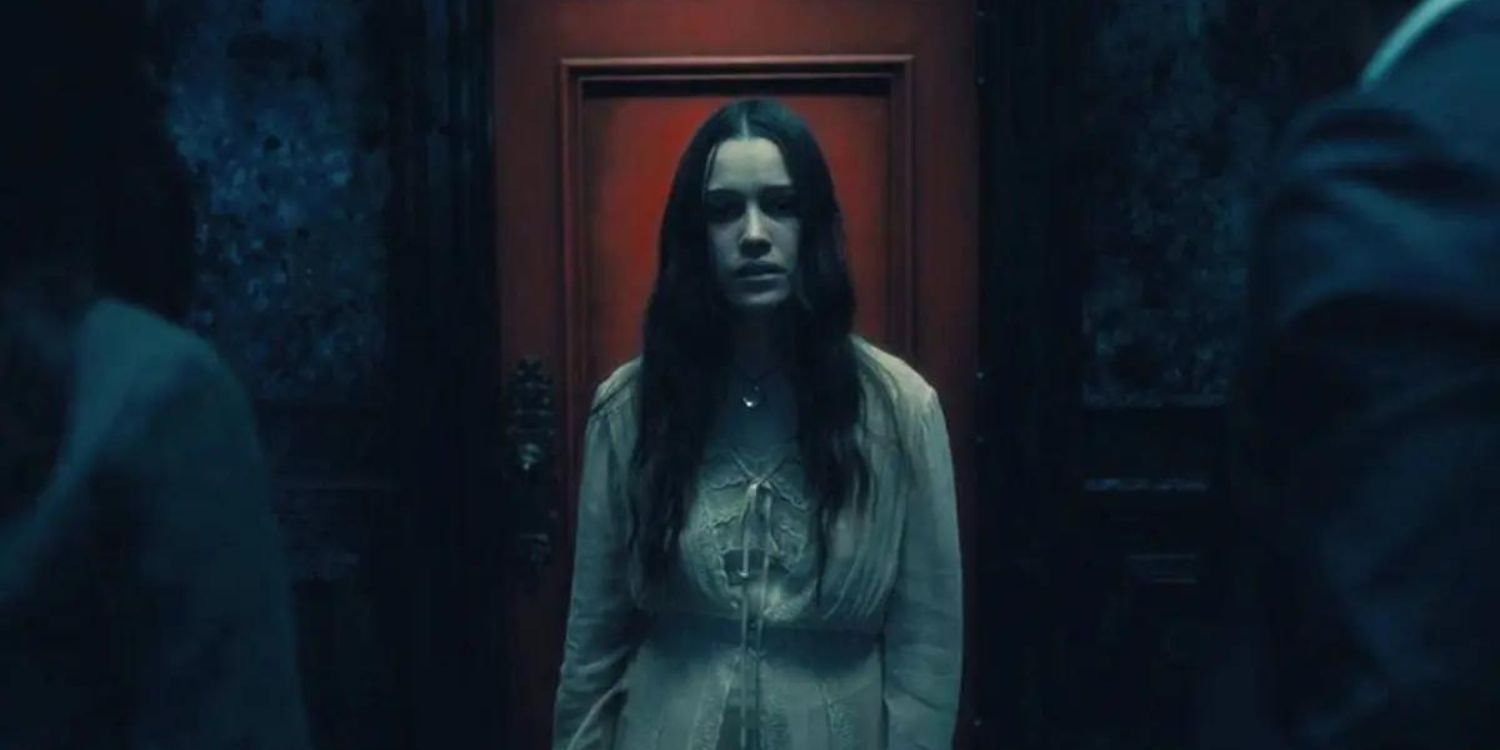 Mentioned by salmonngarfunkel, The Haunting of Hill House is a show you simply can't miss. This spine-tingling series will have you on the edge of your seat, unable to look away. You'll find yourself enthralled by the mysterious events unfolding on screen and the complex, multi-layered characters. By the end of the first episode, you'll be hooked. This addictive supernatural thriller will haunt you long after watching, keeping you up at night wondering what might be lurking in the shadows.
RELATED: The Best Comedy Series & TV Shows on Prime Video Right Now
The cinematography and set design are visually stunning. Hill House itself becomes a character, menacing and manipulative. You feel the dread and foreboding in every room. The Haunting of Hill House is a masterclass in psychological horror that will frighten and delight. You don't want to miss out on the scare of a lifetime!
9
'Dark' (2017-2020)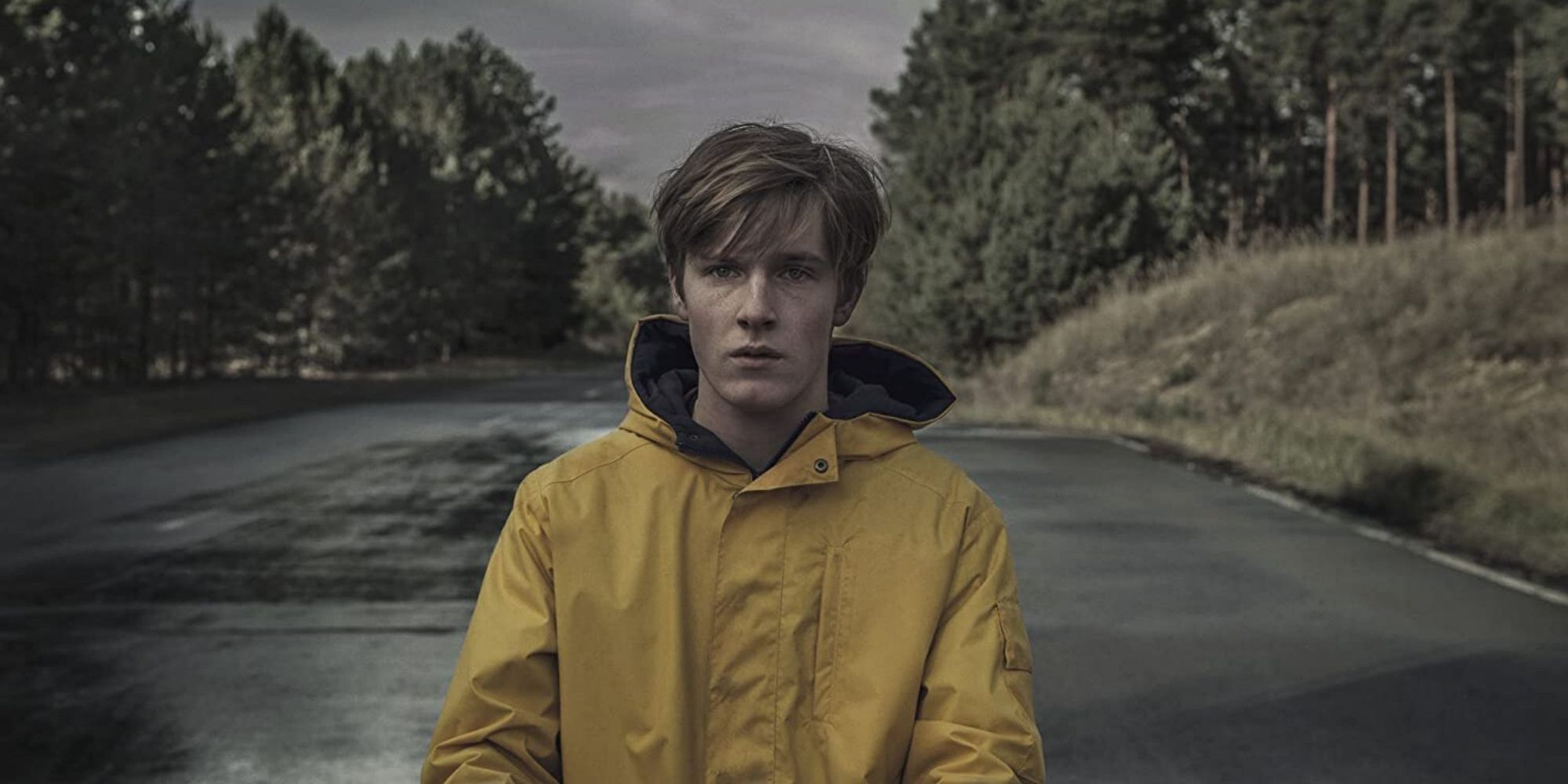 If mind-bending mysteries are your thing, you've got to check out Dark. This German sci-fi series will have your head spinning in the best way. Set in a small German town, Dark involves time travel between 2019, 1986, and 1953, each era with a distinct tone. As characters travel between eras, they grapple with how their actions in the past can affect the present and future.
With its moody soundtrack, atmospheric cinematography, and endless twists, Dark is a mind-bending thrill ride you'll want to experience again and again. Once you start watching, you won't be able to stop until you've traveled through all 33 episodes. Like Redditor akvasova17 said, "I loveeeddd Dark. It's definitely a show you want to pay attention to though, many twists…," pay close attention, and prepare to have your world turned upside down by this clever, addictive series.
8
'Midnight Mass' (2021)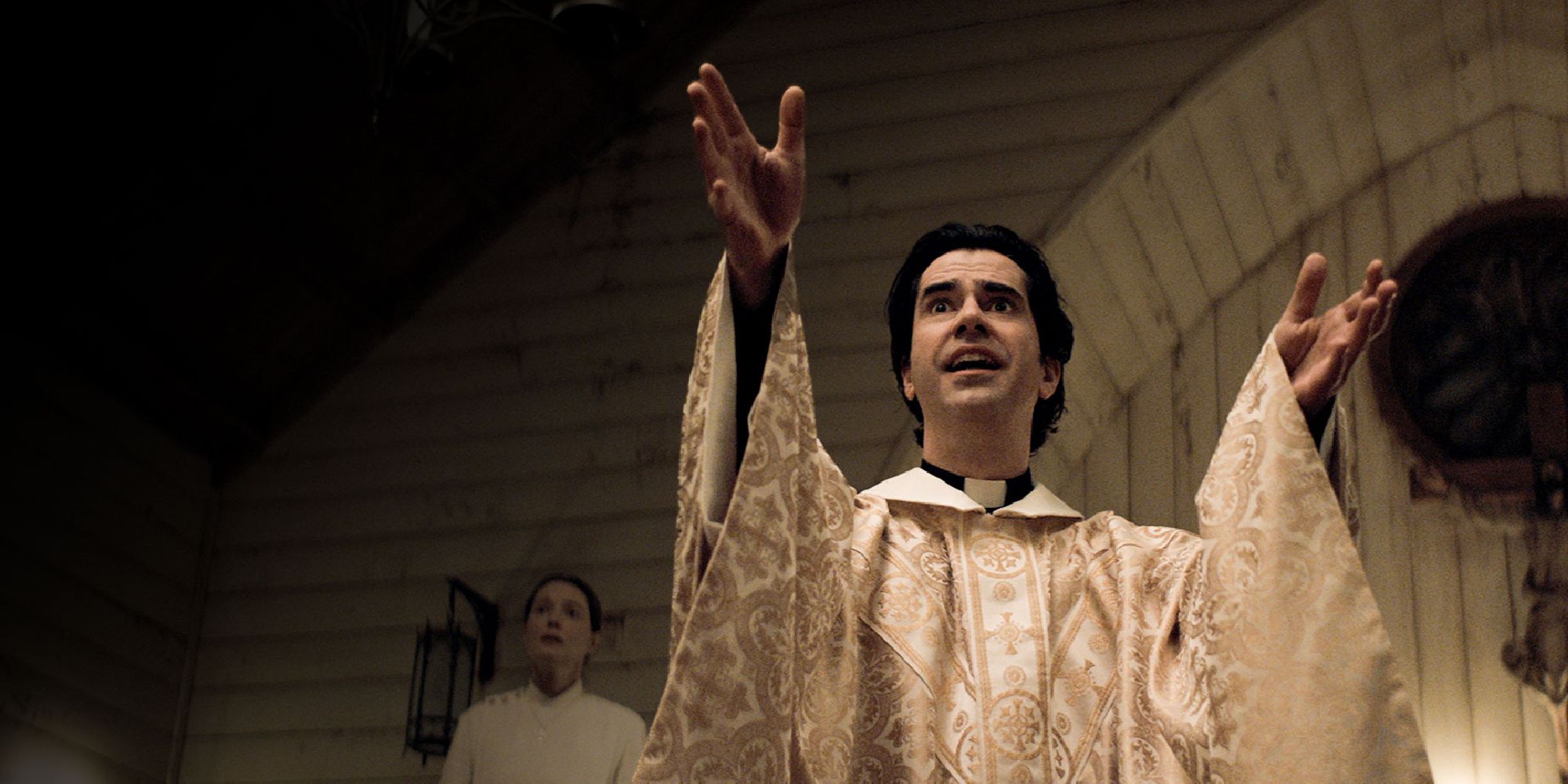 Midnight Mass is a supernatural horror series that will have you on the edge of your seat. This seven-episode thrill ride centers around an isolated island community that experiences strange events after a mysterious priest arrives. According to fans, this is a horror masterpiece and one of the best Netflix originals.
RELATED: The Best Horror Movies on Prime Right Now
Prepare for suspense, scares, and plot twists galore. The show has heavy religious overtones and explores faith in the face of the unknown. Viewers quickly become wrapped up in the mysterious happenings on the island. Redditors praise the series for its creepy atmosphere, well-developed characters, and thought-provoking story.
7
'The Last Kingdom' (2015-2022)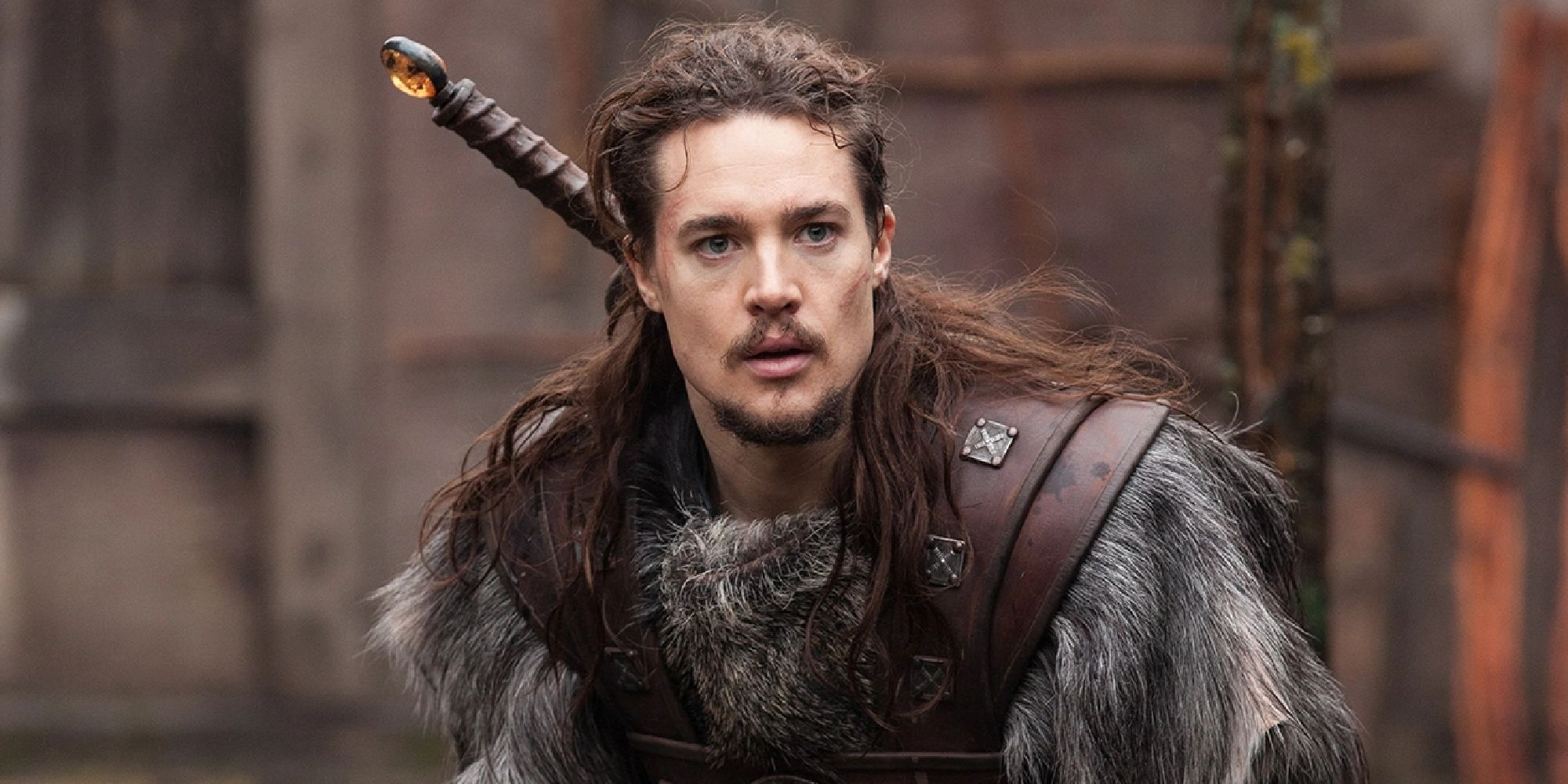 If you love historical fiction, The Last Kingdom is for you. This action-packed series follows the adventures of Uhtred of Bebbanburg, a Saxon boy captured and raised by Vikings. Set in 9th century England, the kingdoms of Wessex and Mercia are under attack from invading Danes. Our hero Uhtred gets caught between his Viking upbringing and his Saxon heritage as the English kingdoms fight for survival.
Filled with epic battles, political intrigue and a touch of romance, The Last Kingdom will have you instantly hooked. The sets, costumes, and cinematography are gorgeous, transporting you to a long-ago era of shield walls, longships and ancient kingdoms. Uhtred is a complex, fiercely independent character you'll root for as he struggles to reclaim his lost kingdom of Bebbanburg. Redditor fondofdogges commented, "this is my top 1!"
6
'Arcane' (2021-)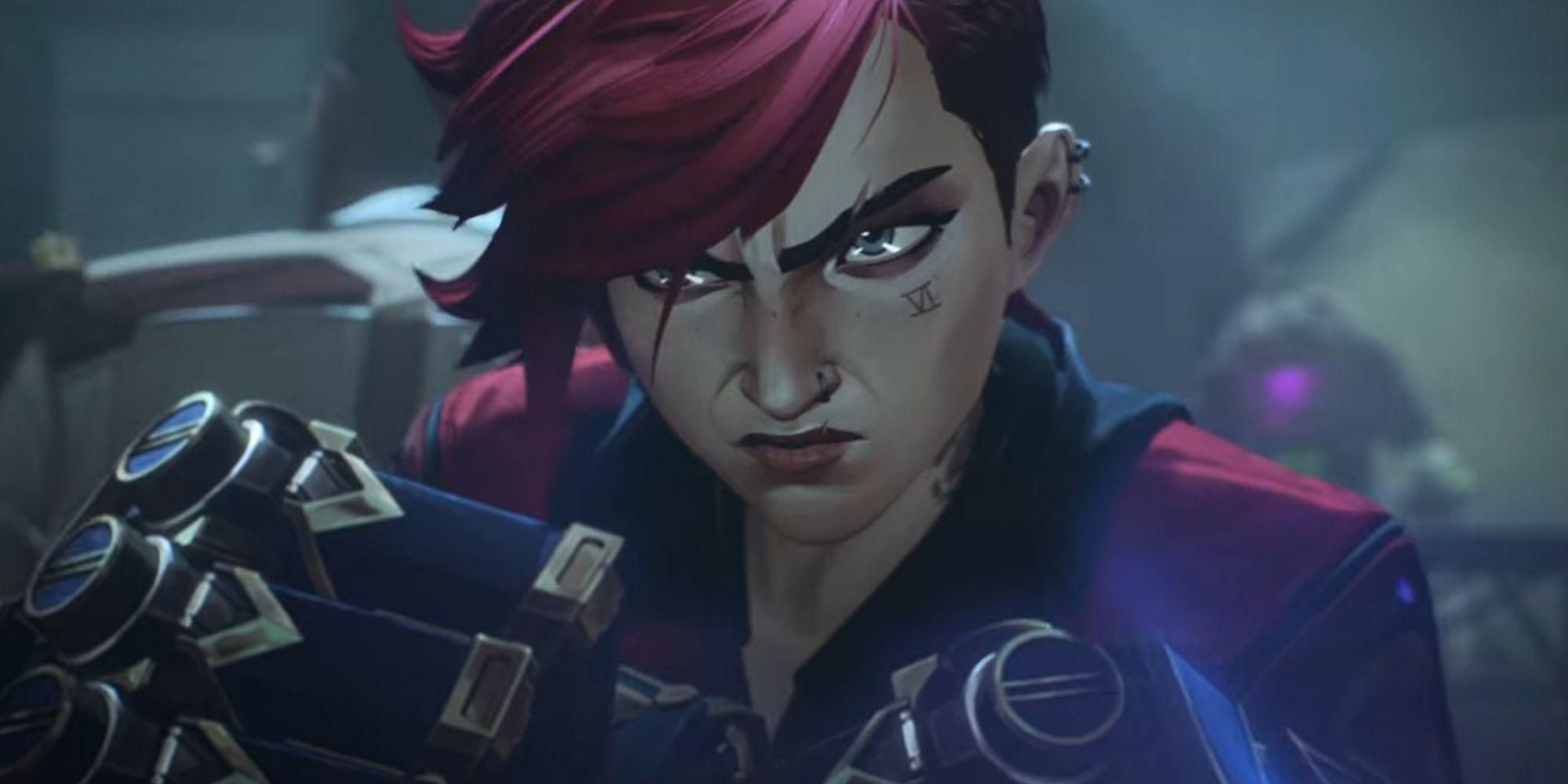 Suggested by Redditor Maluber, Arcane is an animated series set in the League of Legends universe that will blow you away. This show has everything: magic, mystery, action and heart. The story follows two sisters, Vi and Jinx, who end up on opposite sides of a war between the technologically advanced city of Piltover and the oppressed underground city of Zaun.
This series is a visual masterpiece. The animation is cinematic quality, on par with the best-animated films. The steampunk-inspired world is stunning. The characters are complex and compelling. You'll find yourself deeply invested in the relationship between Vi and Jinx. Arcane has been praised by critics and fans alike. It currently has a 100% critics score and 98% audience score on Rotten Tomatoes.
5
'Mindhunter' (2017-2019)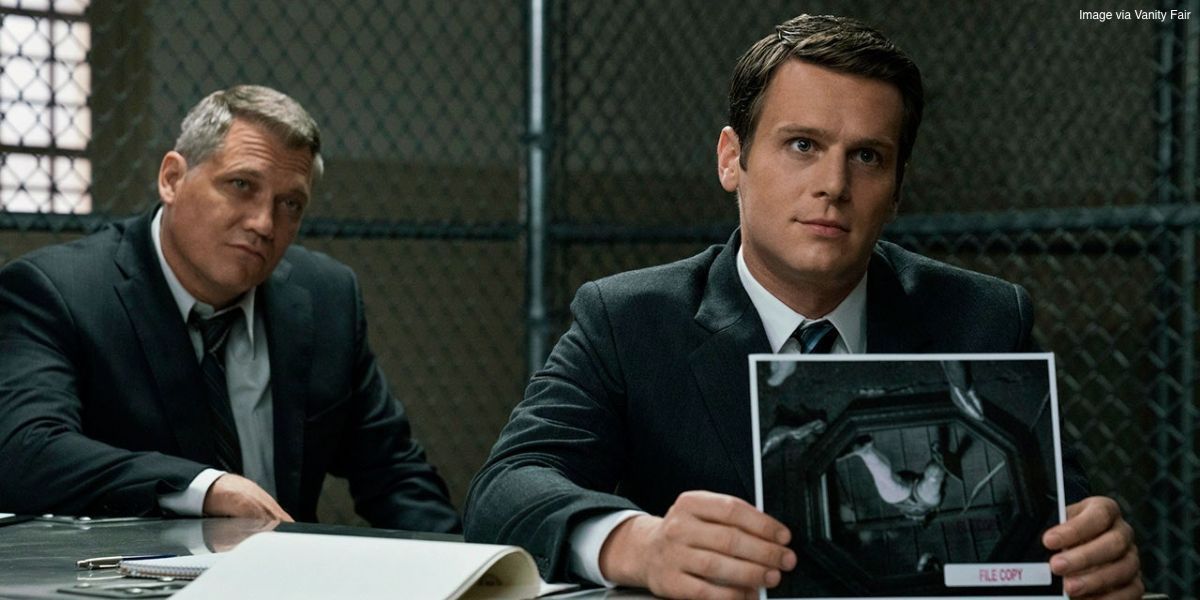 Like Redditor SlyZip, if you're a fan of psychological thrillers and crime dramas, Mindhunter is for you! This gripping series follows FBI agents Holden Ford and Bill Tench as they interview imprisoned serial killers to try to understand their motives.
RELATED: 10 Most Historically Accurate TV Shows, According to Reddit
The performances in this show are fantastic. Jonathan Groff is brilliant as the ambitious and quirky Agent Ford. Holt McCallany plays his stern but supportive partner Tench. Together, their chemistry lights up the screen. With its unsettling subject, Mindhunter isn't for the faint of heart.
4
'Black Mirror' (2011-)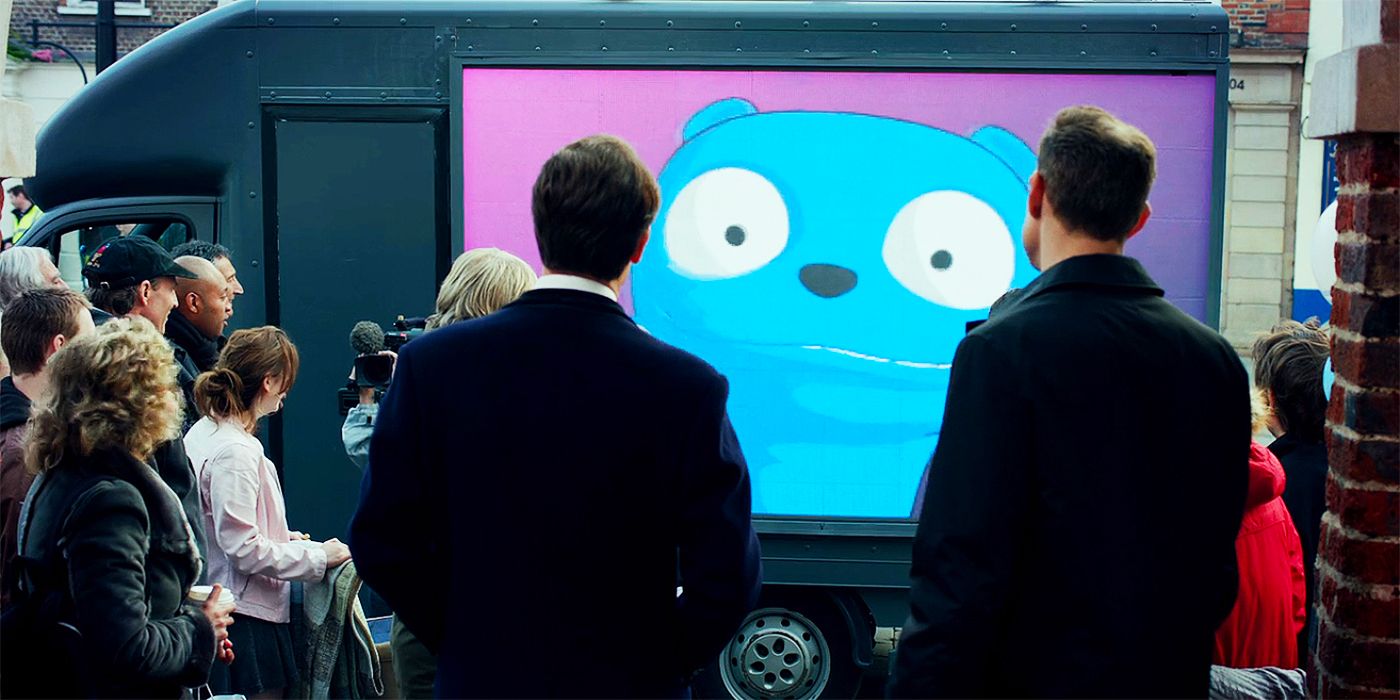 If you're in the mood for a mind-bending series that will leave you with an uneasy feeling, Black Mirror is for you. This British sci-fi anthology show mentioned by Redditor quidquid_ explores humanity's relationship with technology in a way that's frighteningly plausible yet utterly compelling.
Each episode features a new cast and storyline, with the connecting thread being humanity's over-reliance on and submission to technology. The series is a modern take on The Twilight Zone, using satire and suspense to highlight the potential consequences of tech like social media, virtual reality, and surveillance. Some episodes will leave you with chills thinking how close we are to that reality.
3
'Bojack Horseman' (2014-2020)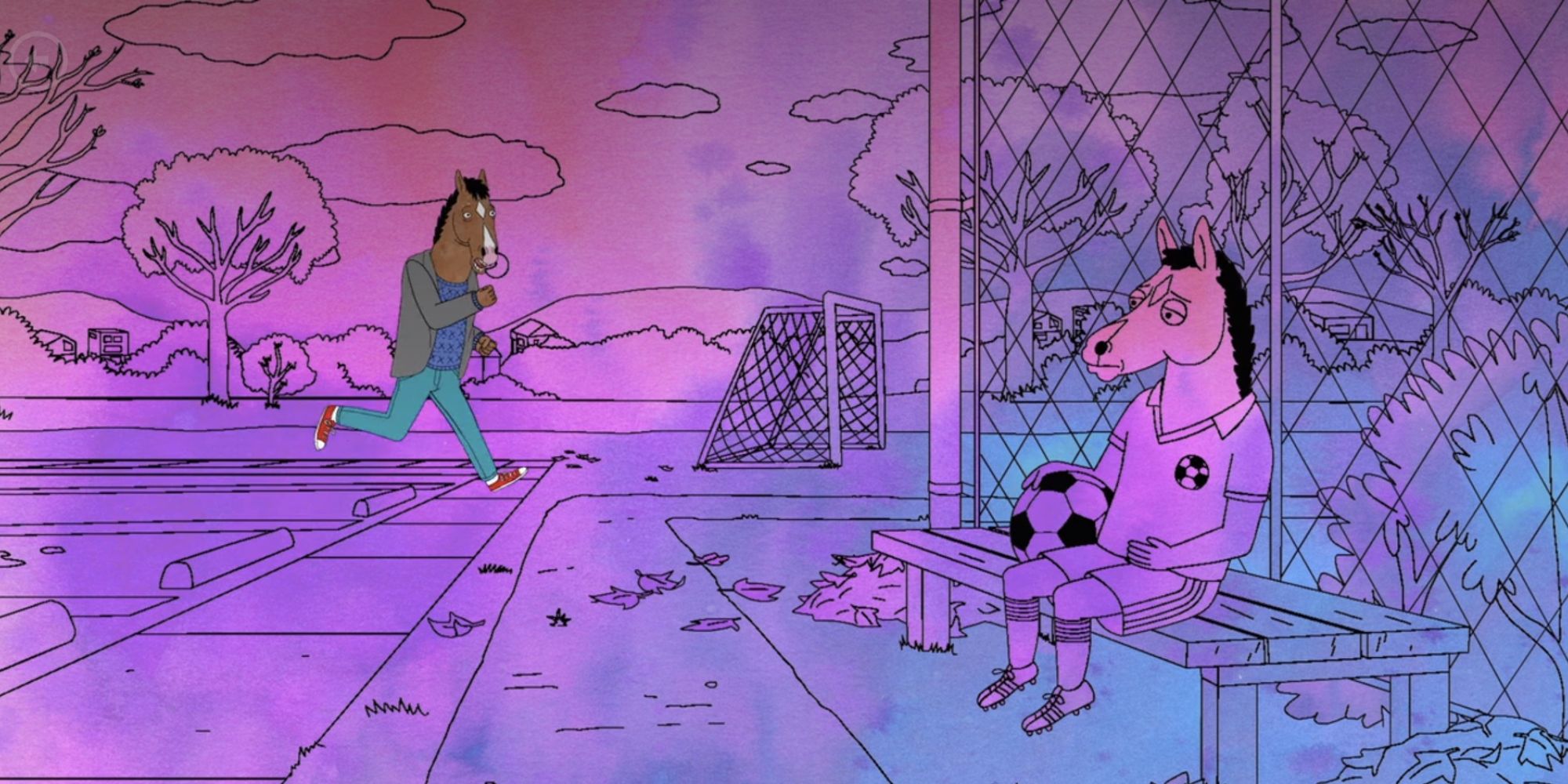 Bojack Horseman is one of the most clever and creative animated series Netflix has to offer. This show will make you laugh, cry, and question your life choices all in the span of 22 minutes. Bojack Horseman tells the story of an anthropomorphic horse named BoJack Horseman – a washed-up 1990s sitcom star who's trying to find his way through a muddle of self-loathing, whisky and failed relationships.
This bizarre yet imaginative show is filled with animal puns and witty humor that will have you chuckling the whole way through. But beneath its silly surface, BoJack Horseman is a surprisingly deep show that candidly tackles heavy issues like depression, trauma, addiction, and broken relationships. Through its hilarious escapades and misadventures, BoJack Horseman skillfully balances humor and pathos.
2
'Sex Education' (2019-2023)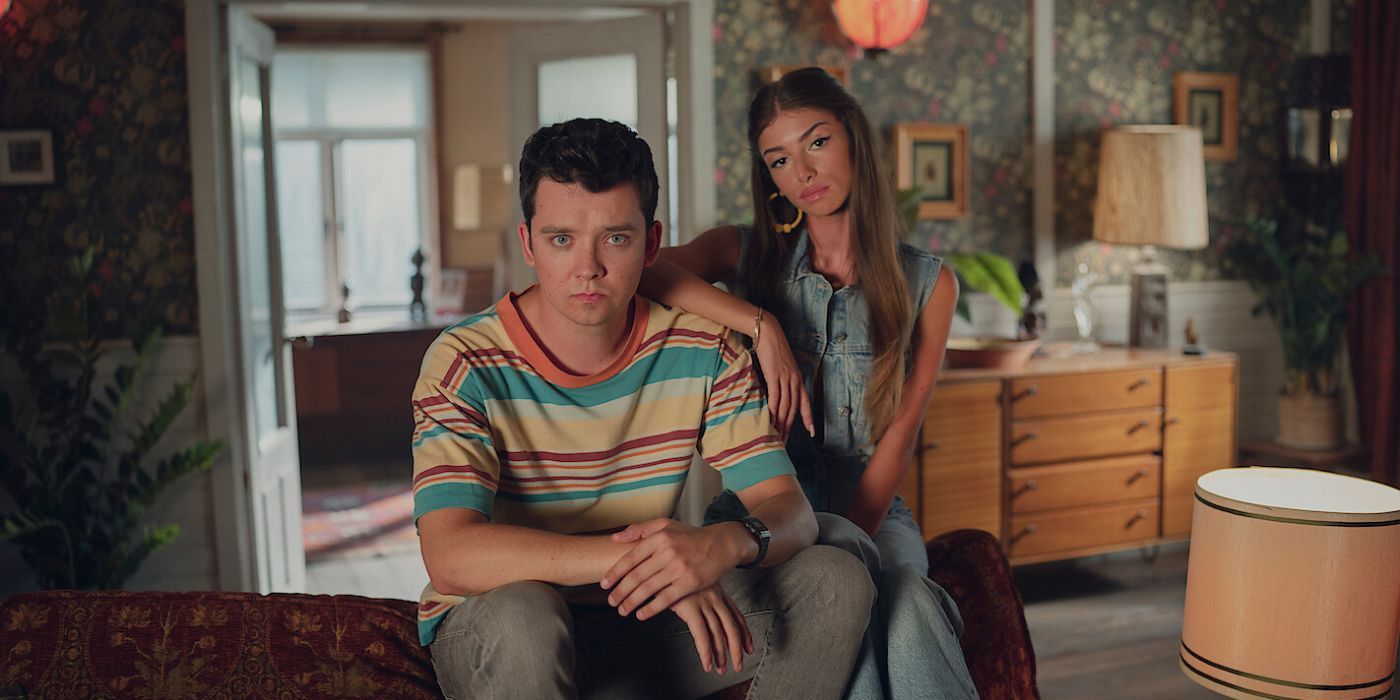 Sex Education is a Netflix gem that Redditor Large_Sense3833 highly recommends, blending humor and sincerity in a refreshing coming-of-age package. They even said, "Sex Education- such a good heartfelt raunchy comedy! Last season comes out this year too." The series centers around Otis, a socially awkward high schooler, and his rebellious friend Maeve, who team up to offer sex advice to their fellow students. As they navigate their own insecurities and relationships, they form a unique bond that drives the show's heartwarming narrative.
RELATED: 'Ted Lasso': 13 Movies & TV Shows That Portray Mental Health With Accuracy
Beyond its witty humor and captivating plotlines, it stands out for its unapologetic approach to discussing sexuality and diverse representation of characters. Tackling issues like consent, identity, and self-discovery, the show fearlessly explores the complexities of adolescence and adulthood.
1
'Beef' (2023-)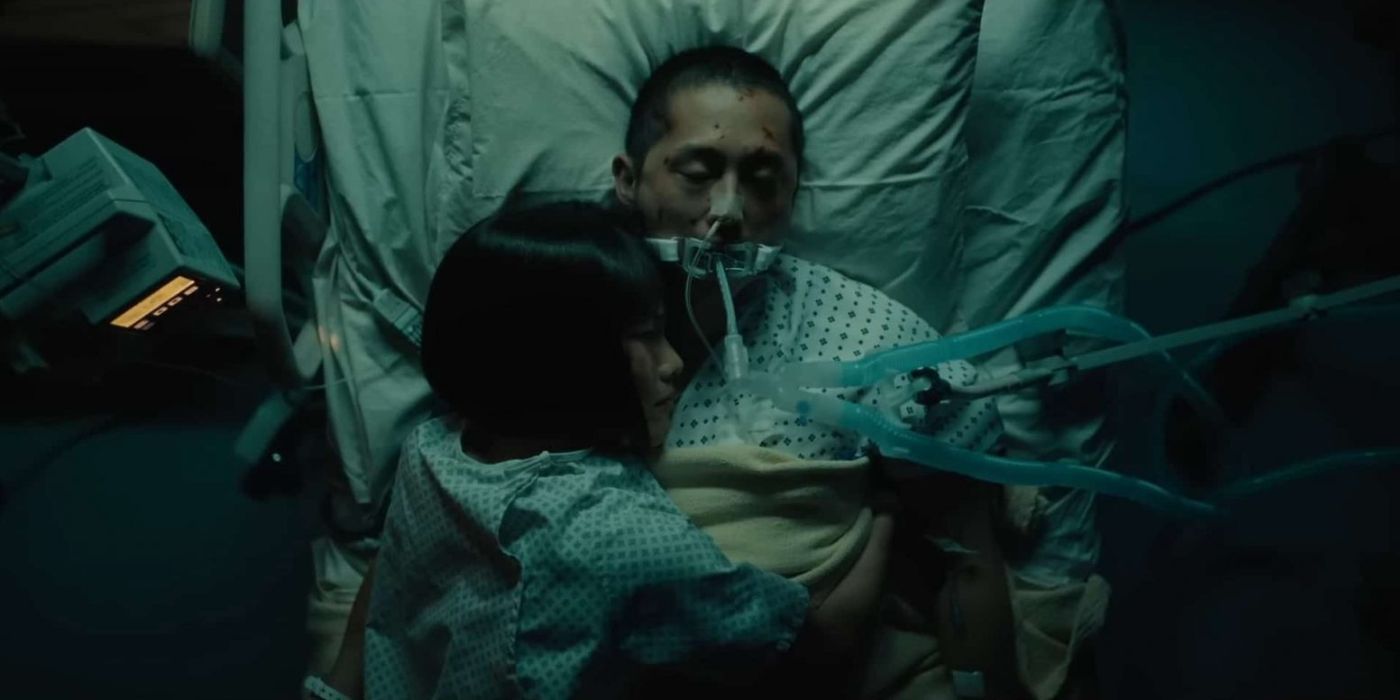 Beef is an enthralling dark comedy series on Netflix suggested by Redditor Complete-Squirrel-21, that follows the aftermath of a road rage incident between two strangers, Amy Lau and Danny Cho. As the plot evolves, it transforms from a mindless street clash to a profound commentary on parenthood, relationships, and the essence of life. The show's exceptional portrayal of well-rounded Asian characters breaks free from stereotypes, delving into the impact of emotional unavailability and parental trauma.
Set against a backdrop of revenge and broken dreams, Beef questions the very notion of love and explores the timeless quality of art. With its gripping storytelling, ironic humor, and existentialist themes, it is a must-watch series that keeps viewers on the edge while offering a riveting exploration of the human psyche.
NEXT: 10 Best Shows Like BEEF for More Black Comedies