Christopher Nolan's dazzling Oppenheimer has opened in theaters to glowing reviews. The sprawling, 3-hour epic tells the scientist's story in non-linear fashion from his early years as a graduate physics student in 1920s Europe, through the Manhattan Project, his subsequent celebrity, controversy, and regret.
In a way, it's a sort of throwback to the kind of sweeping melodramas big-time Hollywood directors used to make, complete with a huge supporting cast of stars including Kenneth Branagh, Robert Downey, Jr., and Rami Malek. Coming in currently with a 9.0/10 IMDb rating, how does it measure with these other highly-rated scientist biopics on IMDb?
10
Fat Man and Little Boy (1989)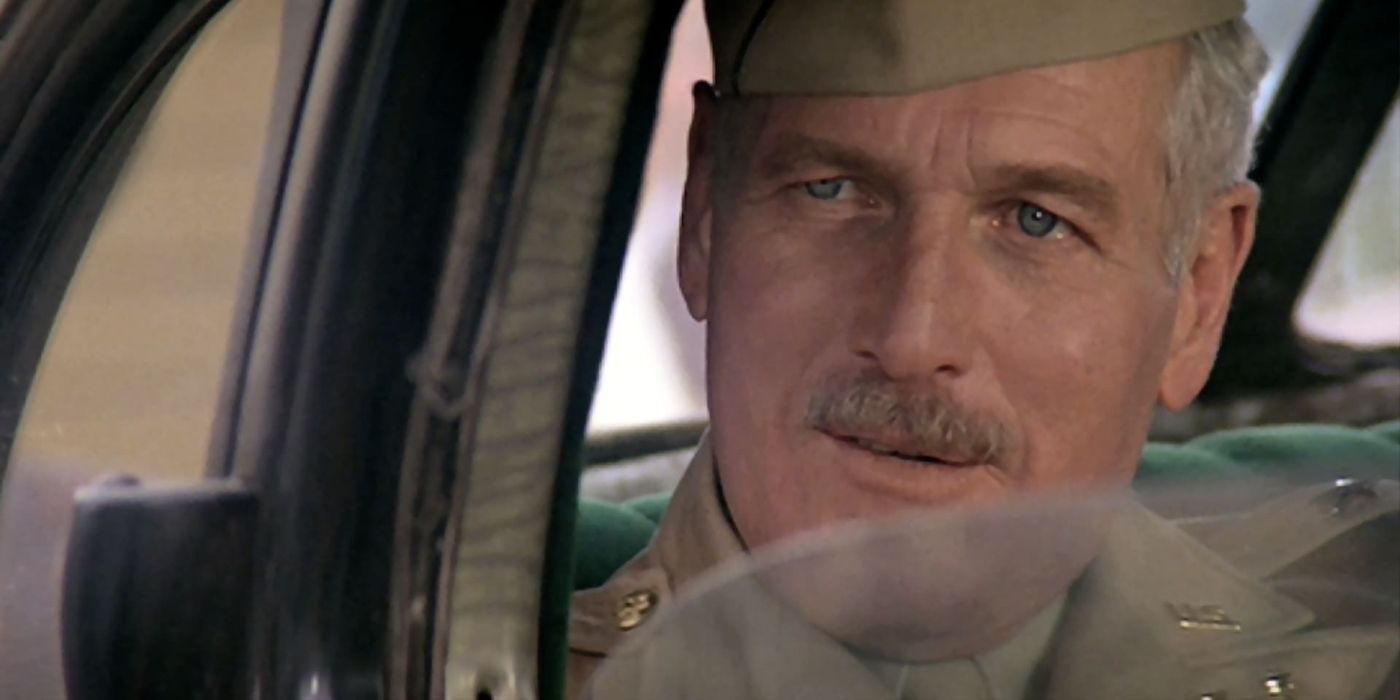 IMDb rating: 6.5/10
Back in the '80's director Roland Joffe gave us this first historical epic film about Oppenheimer and the Manhattan Project. The film re-enacts the Manhattan Project with an emphasis on the relationship between project leader Colonel Leslie Groves (Paul Newman) and Oppenheimer (Dwight Schultz).
RELATED: Paul Newman's Performance is the Standout in This Other Movie About Oppenheimer
Newman's Colonel Groves is clearly the film's star here as he clashes with Schultz's Oppenheimer in their personal and professional lives. Oppenheimer also clashes with team members Kathleen Robinson (Laura Dern) and Michael Merriman (John Cusak), who question what they are doing and why.
9
Gorillas in the Mist (1988)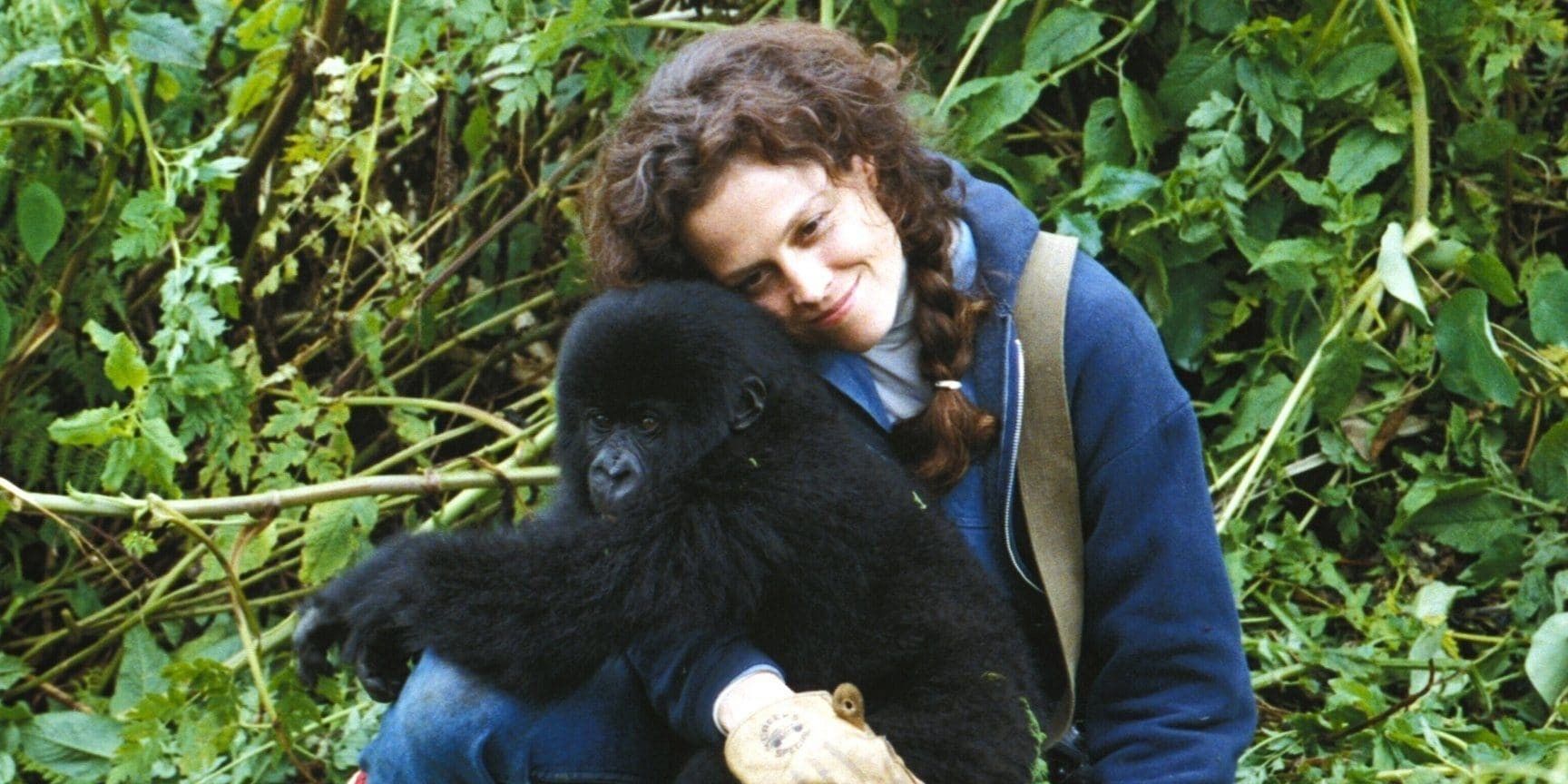 IMDb rating: 7.0/10
Sigourney Weaver gives an outstanding performance as naturalist Dian Fossey, a scientist who travels to Africa to devote her life to the study of mountain gorillas and becomes an advocate for their protection. The sweeping real-life adventure tale covers not only intriguing discoveries about the intelligence and communicative abilities of gorillas, but African politics, poaching, and corruption which ultimately ends in tragedy.
Fossey is inspired to walk away from her life as an occupational therapist when she meets her idol anthropologist Louis Leaky, who convinces her to travel to the Congo with him to study gorillas. He and his foundation equip her to make contact with and study the gorillas, and this sets her on a path of amazing discoveries, romance, intrigue, and international acclaim.
8
Kinsey (2004)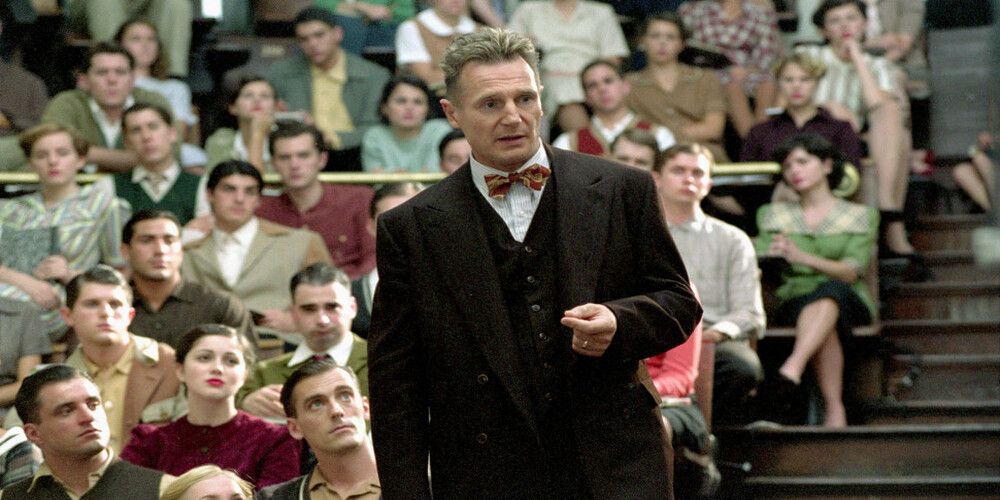 IMDb rating: 7.1/10
Director/writer Bill Condon's film examines the unconventional life of controversial professor of entomology and sexologist Alfred Kinsey (Liam Neeson). His 1948 book Sexual Behavior in the Human Male, became a huge bestseller sparking open and frank conversations about such heretofore taboo subjects as orgasms, masturbation, and homosexuality and opening the door to the establishment of sex education in schools.
Kinsey's story is told in flashbacks in an interview as he muses about his repressive childhood, how he met his wife Clara McMillan (brilliantly played by Laura Linney), and his breakthrough research which not only changed the lives of his subjects and readers but gave him a new understanding of his own sexuality. Nominated for everything from the Independent Spirit Awards to an Oscar, the film offers an insightful look at one of the most misunderstood figures in science history.
7
Madam Curie (1943)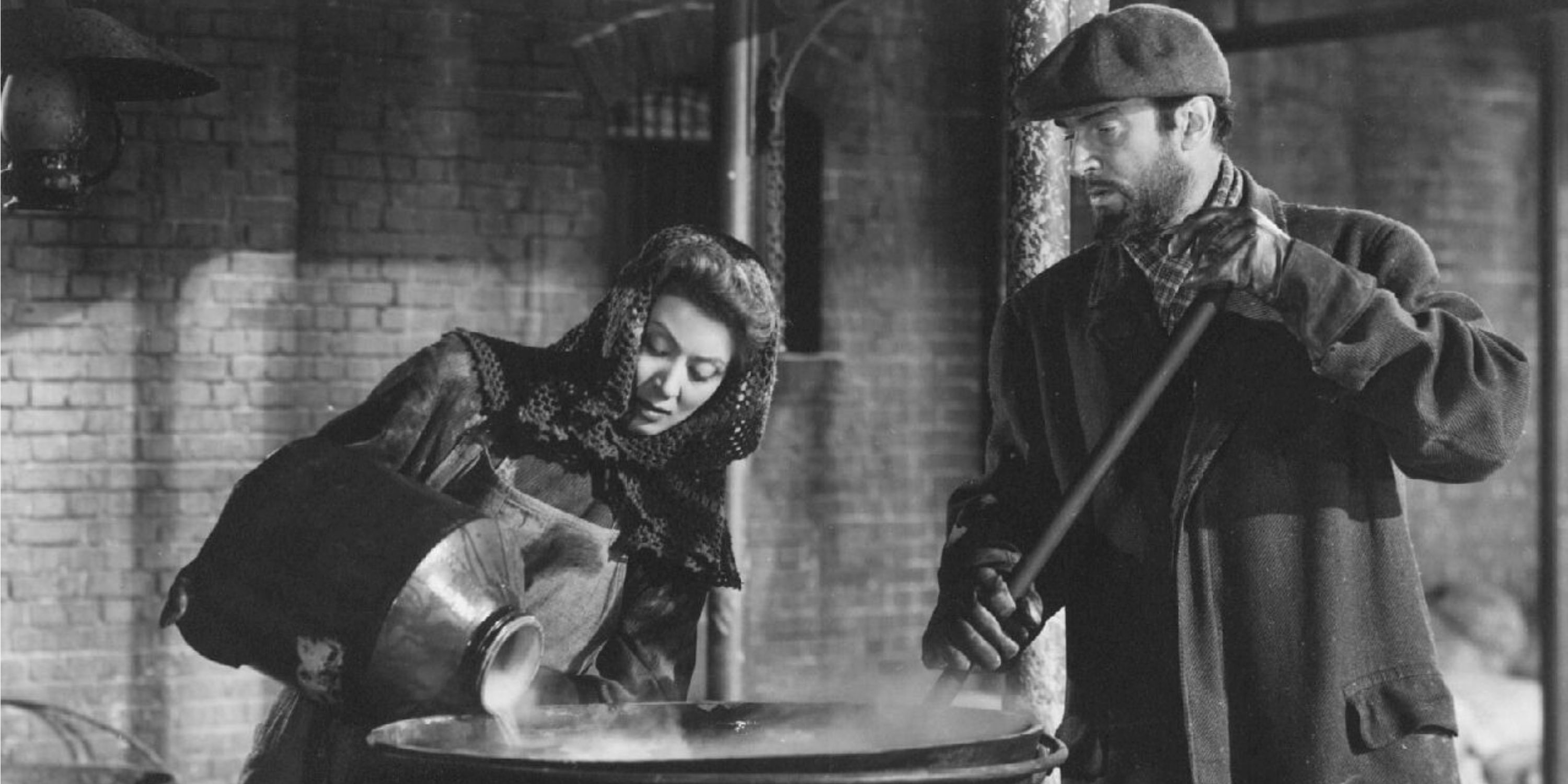 IMDb rating: 7.2/10
Mervyn Leroy's classic film tells the story of Maria Sklowdowska Curie, the Polish-French chemist and physicist who along with her husband Pierre conducted pioneering research on radioactivity. Curie was the first woman ever to win a Nobel Prize, which she actually won twice — once with her husband and a second time on her own.
RELATED: From Religious Epics to Killer Sharks: What Was Hollywood's First Blockbuster
The film presents a romanticized version of their lives, withGreer Garson and Walter Pidgeon playing the couple, and follows Marie from her days as a student in Paris to her work with and subsequent marriage to Pierre Curie and beyond. Although highly fictionalized, it does manage to adhere to actual facts more than most biopics of the period and was nominated for numerous awards, including Best Actress and Actor nods for Garson and Pidgeon.
6
The Man Who Knew Infinity (2015)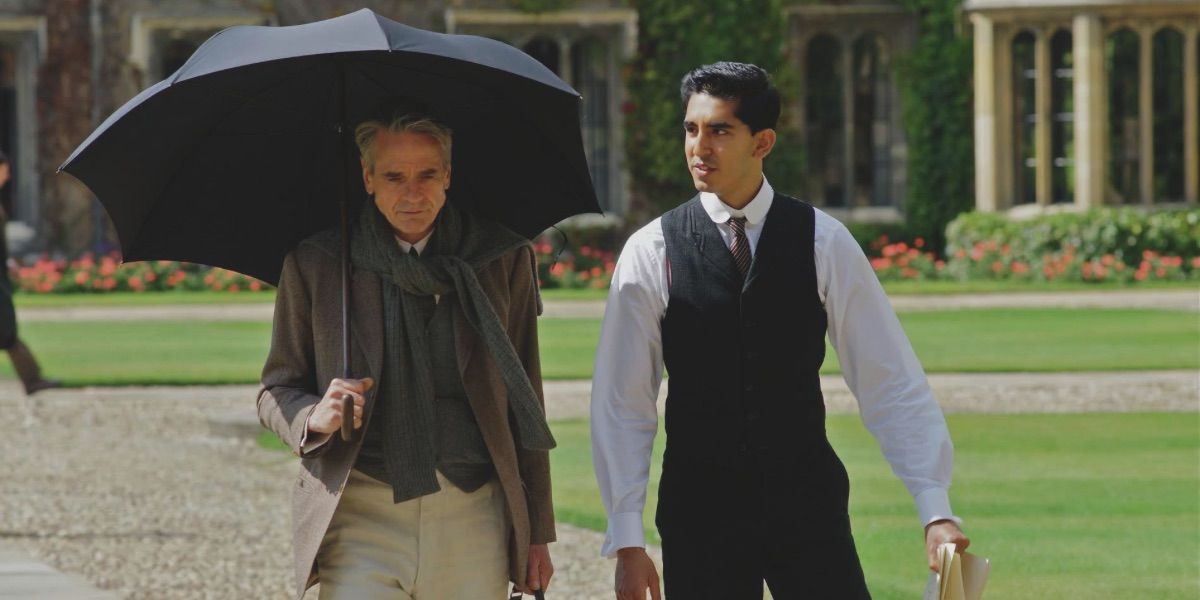 IMDb rating: 7.2/10
Dev Patel and Jeremy Ironsstar in this film about the life and career of pioneering Indian mathematician Srinivasan Ramanujan and his friendship with mentor Professor G. H. Hardy in pre-World War 1 Britain. As a young man living in Madras, India his stellar mathematical ability helps him rise above the poverty of his home and catches the attention of Cambridge University's Professor Hardy who invites him to Britain to study.
A stranger in a strange land facing tough academic standards as well as racial prejudice he nevertheless manages to get his work published in major journals of the time and achieves international recognition as an exceptional mathematician. Lack of contact with his family and the wife he left back in India plus a diagnosis of TB take their toll, however, and he eventually returns to his wife before his untimely death at age 32. Although a bit short on accuracy, the performances of Patel and Irons make this film well worth the watch.
5
The Theory of Everything (2014)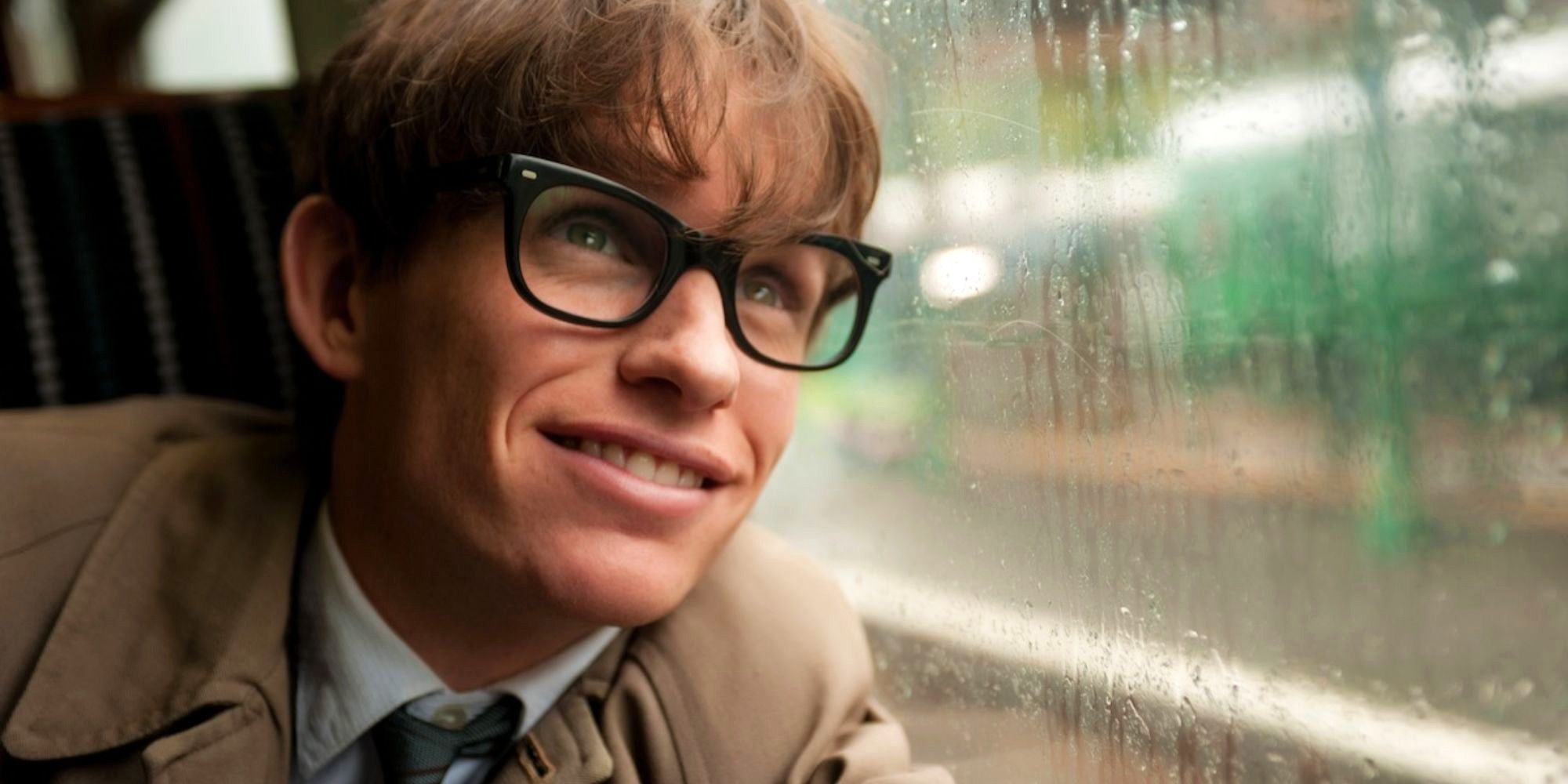 IMDb rating: 7.7/10
Based on the book written by his ex-wife Jane, the film explores the life and work of theoretical physicist Stephen Hawking.Eddie Redmayne's moving portrayal of Hawking as he finds love, battles illness, and achieves enormous success in the field of physics earned him an Academy Award for Best Actor.
At the University of Cambridge, young Hawking studies astrophysics, writes his thesis on the creation of the universe, and begins a relationship with literature student Jane Wilde. But he is soon diagnosed with an incurable motor neuron disease which will continue to worsen throughout his life. While mostly focused on the relationship between Stephen and Jane, the film also offers a fairly accurate look at Hawking's science and theories.
4
Awakenings (1990)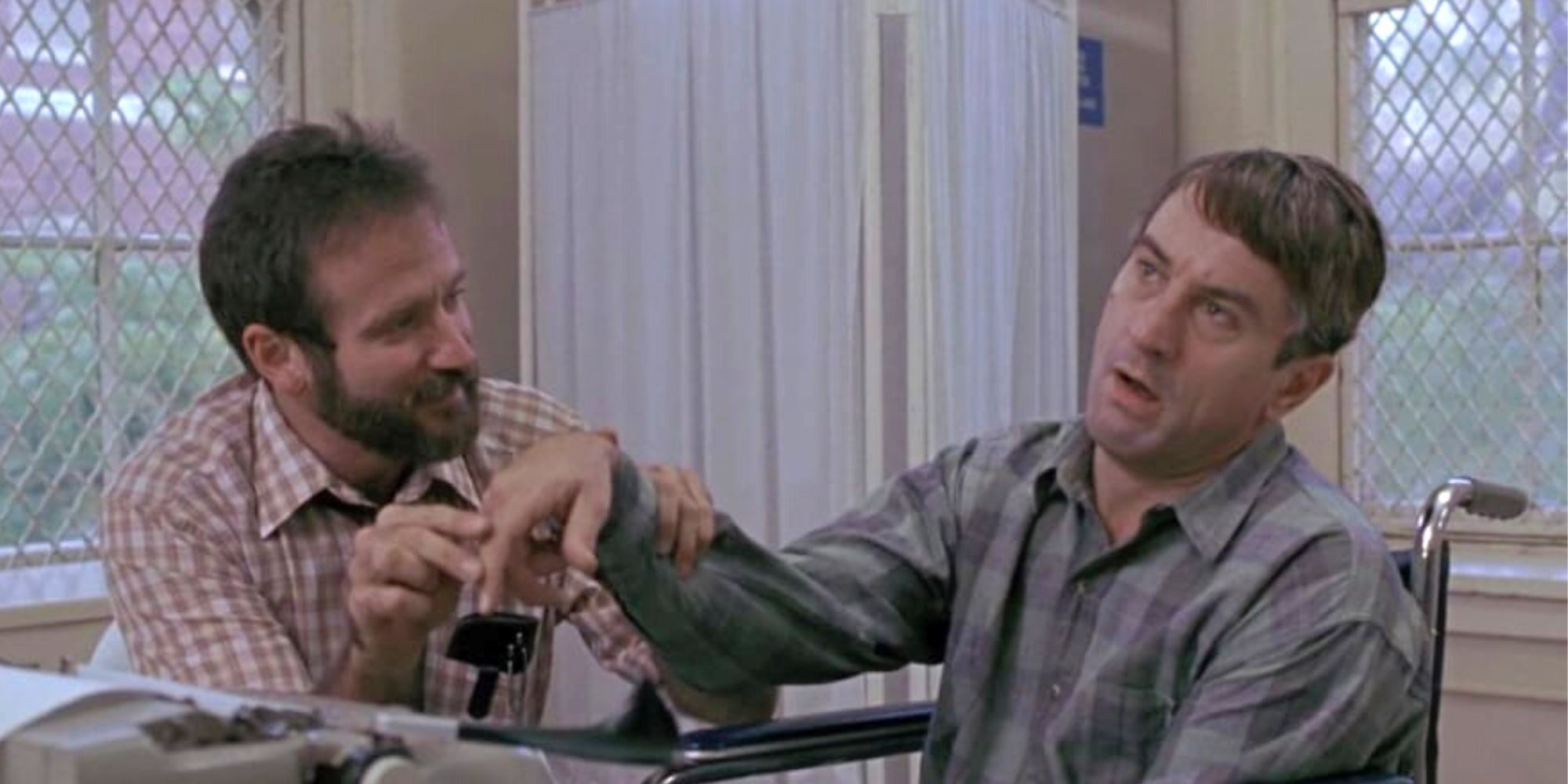 IMDb rating: 7.8/10
Based on the true story of neurologist Oliver Sacks, Penny Marshall's Awakenings features riveting performances by Robin Williamsand Robert De Niro as well as a star-studded supporting cast including John Heard andMax Von Sydow.
Williams plays the neurologist who after working extensively with catatonic patients at a Brooklyn hospital learns about a Parkinsons' drug L-DOPA which he thinks may help his patients achieve a breakthrough. He chooses patient Leonard Lowe (De Niro) to test the drug and finds that it seems to have completely awakened Lowe from his catatonia. Unfortunately, the results do not last long, but they do give Leonard a brief chance to appreciate and fully live life.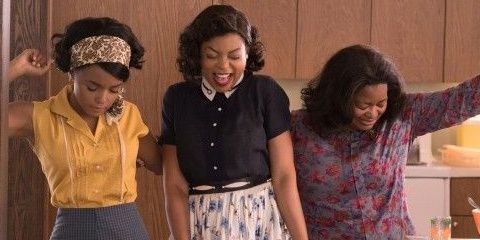 IMDb rating: 7.8/10
This homage to the three Black female mathematicians who became unsung heroes of the 1960s NASA space race was not only a huge commercial success ($236 million worldwide according to Deadline Hollywood, with a $25 million budget) but a critical one, garnering a Best Picture Oscar nomination and winning the SAG Award for Outstanding Performance by a Cast.
RELATED: 20 Best Movies About the Space Race, According to IMDb
Katherine Gobel Johnson (Taraji P. Henson), Dorothy Vaughn (Octavia Spencer), and Mary Jackson (Janelle Monae) cross gender, race, and professional barriers in using their genius to help rescue a struggling space program. Strong performances by three of the most talented Black actresses around make this a heartwarming and inspiring treat.
2
The Imitation Game (2014)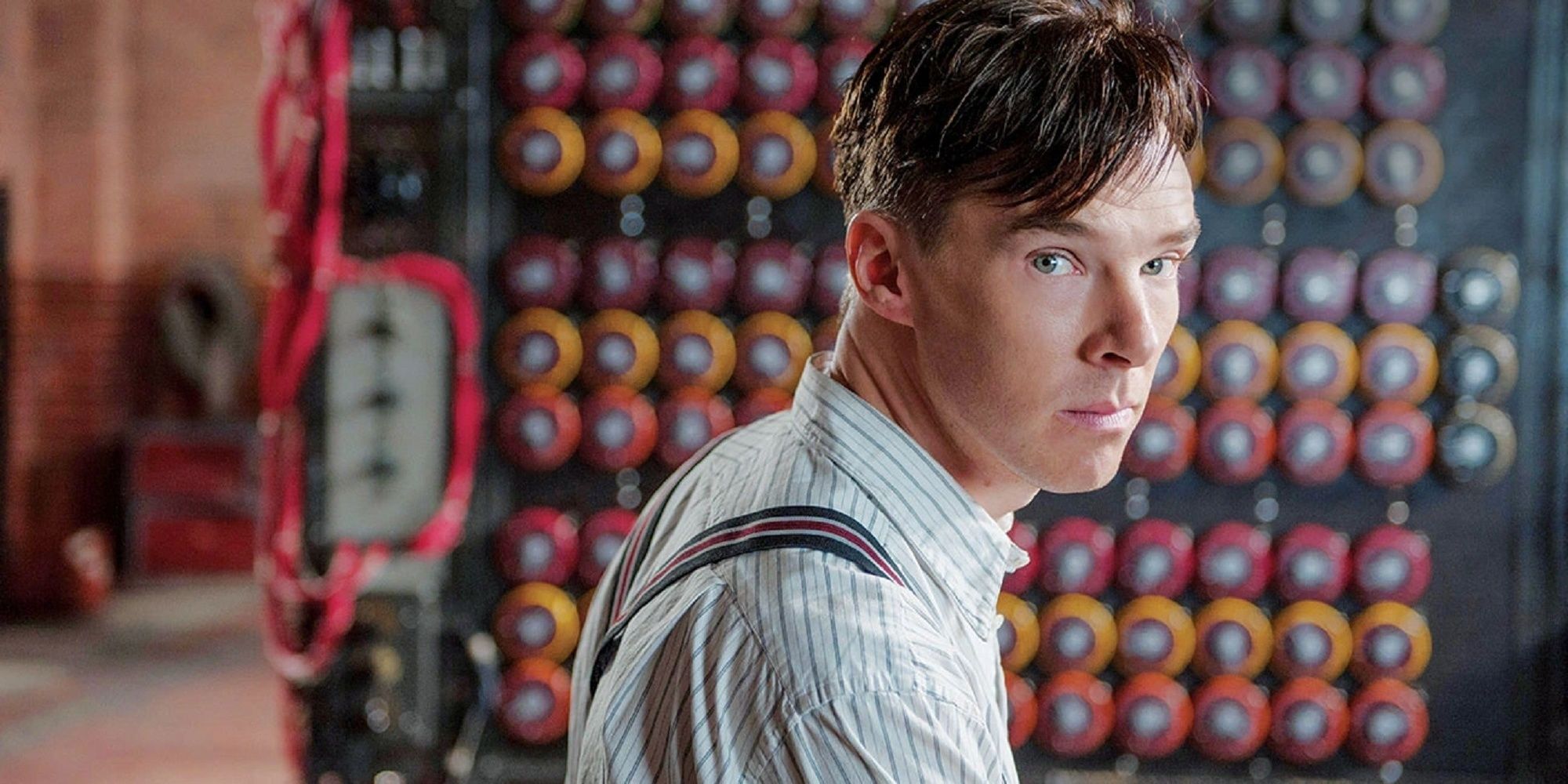 IMDb rating: 8.0/10
Benedict Cumberbatchdelivers a brilliantly nuanced performance as mathematician and computer scientist Alan Turing (known as the father of modern computing and AI) in this nail-biting thriller. It tells the story of Turing's code-breaking work in World War 2 as well as the troubles in his private life that eventually led to tragedy.
Britain's MI6 bring Turing in to help crack Enigma, the Nazi's seemingly unbreakable code machine. Turing designs a machine that can decipher Enigma messages which he eventually convinces Winston Churchill to fund. In a race against time with the Nazis, the machine is created and successfully decodes all Enigma messages, helping to shorten the war and save thousands of lives. This leads to a stellar career after the war designing some of the world's first computers. Sadly, Turing's homosexuality runs afoul of 1950s British law, resulting in his suicide; but his groundbreaking work lives on and forms the basis of modern AI.
1
A Beautiful Mind (2001)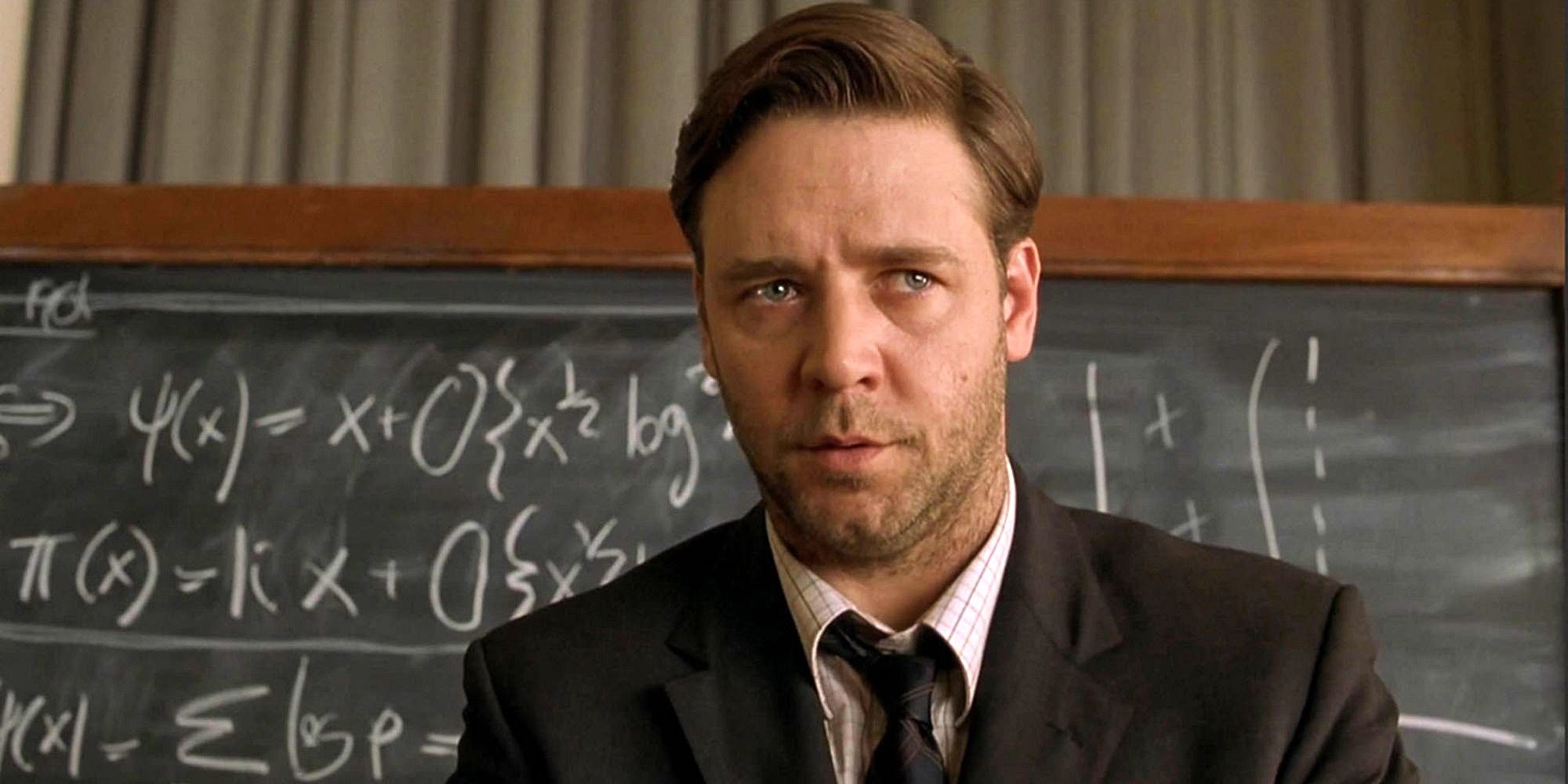 IMDb rating: 8.2/10
Ron Howard's biopic on the life of mathematician John Nash is both a touching love story and an exposé on mental illness. Nash's harrowing journey is shown through his eyes, bringing the audience along with him.
Winner of four Academy Awards (including Best Director for Howard), with powerful performances by Russell Crowe, Jennifer Connelly, and Ed Harris, it's earned the top spot on this list.
NEXT: Every Christopher Nolan Movie, Ranked by Rotten Tomatoes