Kim Novak is among the most iconic actresses from Hollywood's Golden Age. Debuting in the mid-1950s, Novak quickly became a box office draw following her scene-stealing supporting turn in 1954's Phffft. She went on to appear in several critical and commercial hits before going into quasi-retirement in the mid-1960s.
Although never nominated for an Oscar, Novak delivered many award-worthy performances in multiple films, having worked with some of Hollywood's greatest talents. She might lack the same name recognition as some of her contemporaries, but Novak's career is full of acclaimed projects, many of which have become outright classics of American cinema.
10
'The Mirror Crack'd' (1980)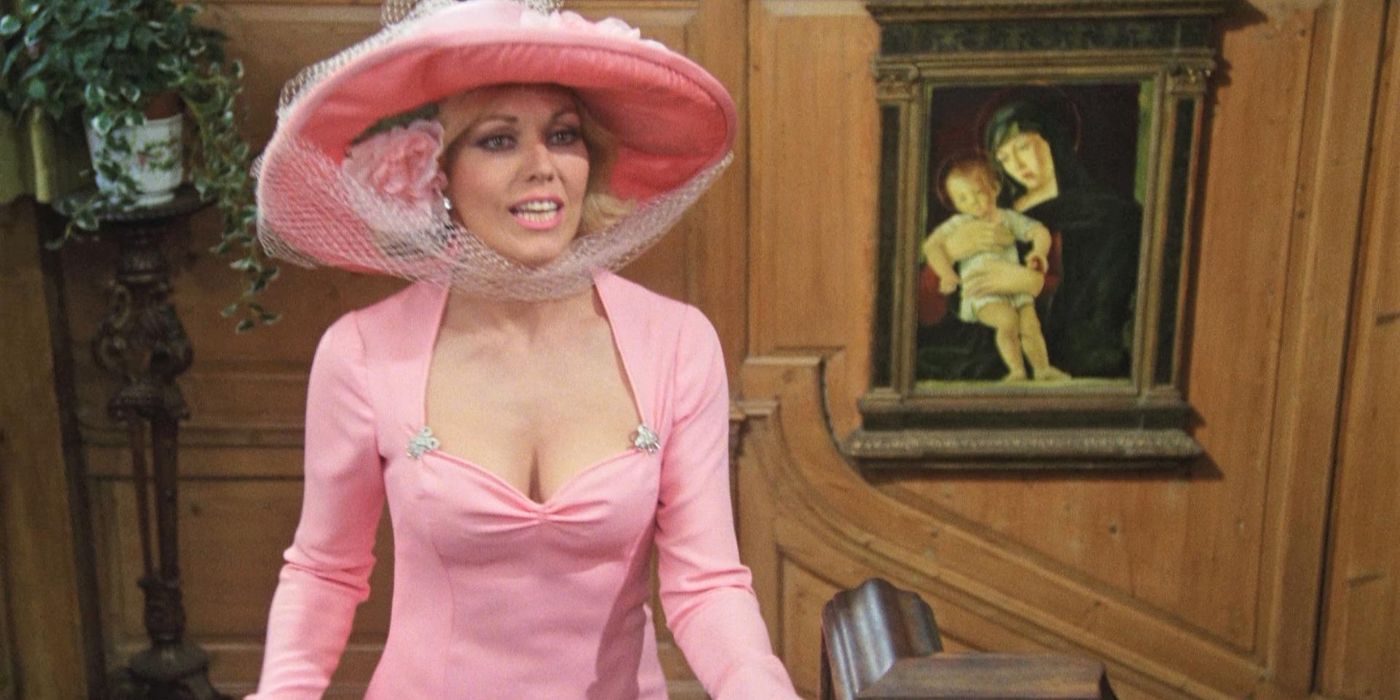 Guy Hamilton directs an all-star cast in the 1980 mystery film The Mirror Crack'd. Based on Agatha Christie's novel The Mirror Crack'd from Side to Side, it follows intrepid sleuth Jane Marple investigating the death of a movie star while a major Hollywood production films a movie. The cast includes Angela Lansbury, Elizabeth Taylor, Rock Hudson, Tony Curtis, and Novak.
RELATED: The 10 Best Bette Davis Movies, Ranked
Kim Novak is stellar as the vapid Lola Brewster, who shares an intense rivalry with the equally superficial Marina Judd, played by Taylor. The two iconic actresses go at each other with unrestrained gusto, spewing venom at one another like they were born for it.
9
'Phffft (1954)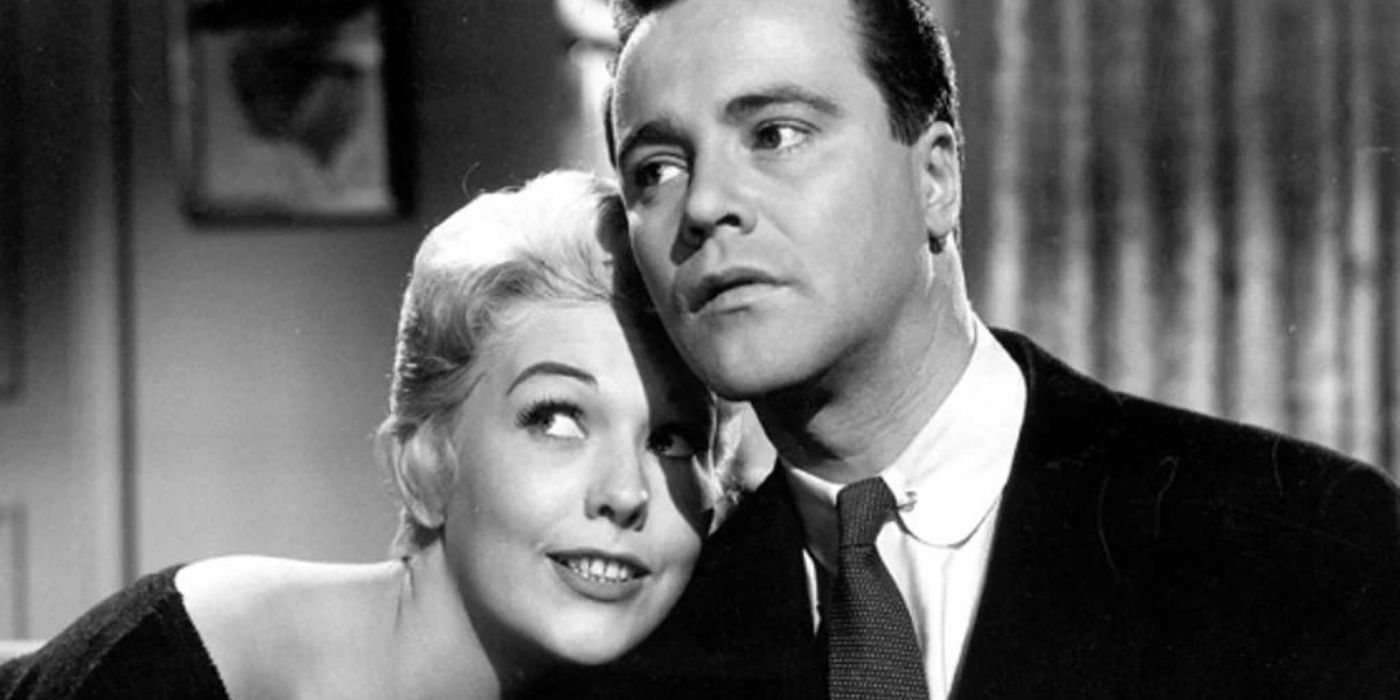 Jack Lemmon and Judy Holiday star in the 1954 romantic comedy Phffft, directed by Mark Robson. The plot follows Robert and Nina, a recently divorced couple whose first experiences in the dating world prove that their marriage might've not been that bad. Novak plays Janis, a blonde bombshell who Robert dates.
Phffft is cute, if not necessarily funny. Lemmon and Holiday do their best to elevate the screenplay and largely succeed, receiving considerable help from the supporting performances. Novak is amazing as Janis, making the most of her screen time and creating a sweet portrayal of what could easily be a superfluous role.
8
'The Legend Of Lylah Clare' (1968)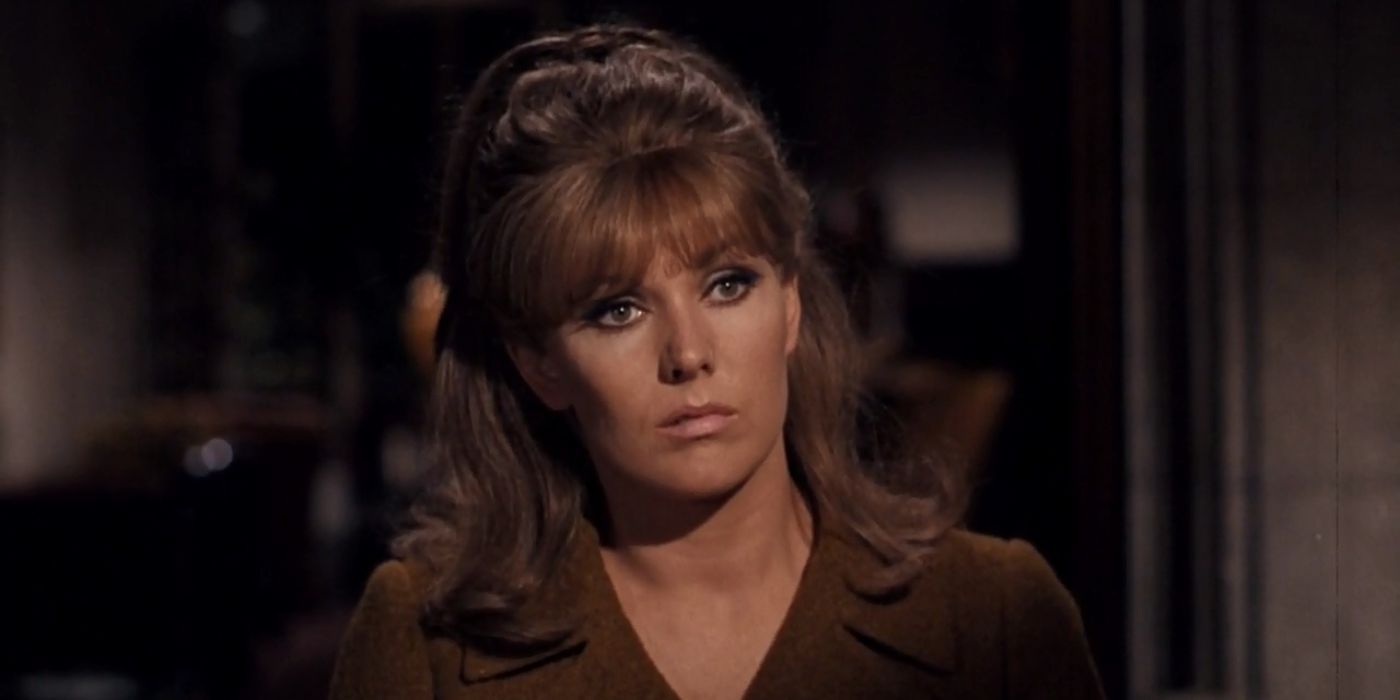 Directed by Robert Aldrich, The Legend of Lylah Clare stars Novak in multiple roles. The plot centers on Elsa Brinkmann, whose remarkable appearance to the late Lylah Clare makes her a shoo-in for an upcoming biopic about the deceased star. The film is directed by Clare's former husband, who falls in love with Brinkmann as he coaches her to become Clare.
The Legend of Lylah Clare is a bizarre film. Not quite great and yet not one of those beloved so-bad-they're-good movies; instead, it's just okay. It has flashes of brilliance, but Aldrich's approach feels half-baked. Novak does her best, but she comes across as giving half a performance, always aware that she is playing two roles. Still, she succeeds through sheer will, elevating the film and turning it into an uneven but entertaining experience.
7
'Strangers When We Meet (1960)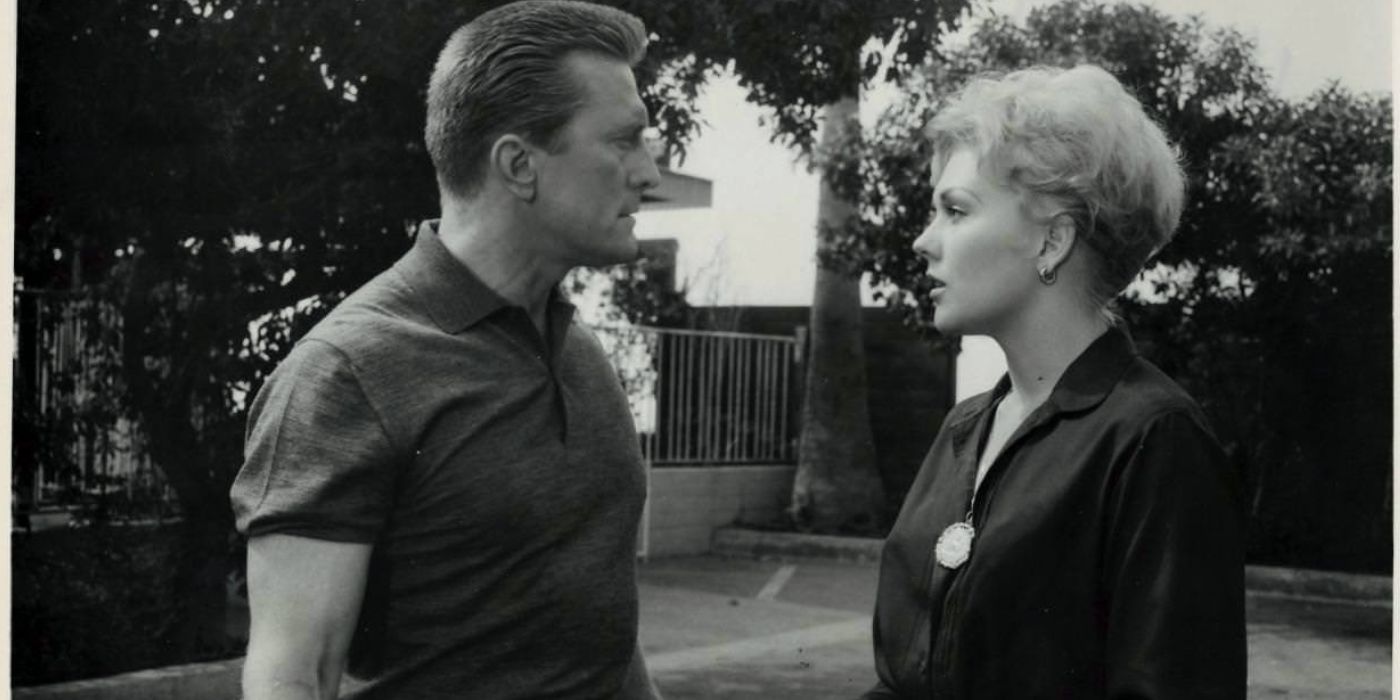 Kirk Douglas and Novak co-star in Richard Quine's romantic drama Strangers When We Meet. The plot follows two married neighbors who begin an affair, encouraging each other's dreams while attempting to keep things secret from their significant others.
RELATED: 10 Underrated Melodramas From Hollywood's Golden Age
Strangers When We Meetis very much a soap opera, but the melodrama never feels tired or corny. This is largely because of Novak and Douglas, who create a layered and bittersweet portrayal of longing and doomed romance that rescues the film from simplicity. Strangers When We Meet is the perfect proof that the simplest idea can work with the right actors and an enduring testament to Novak's strength as a leading lady.
6
'Kiss Me, Stupid' (1967)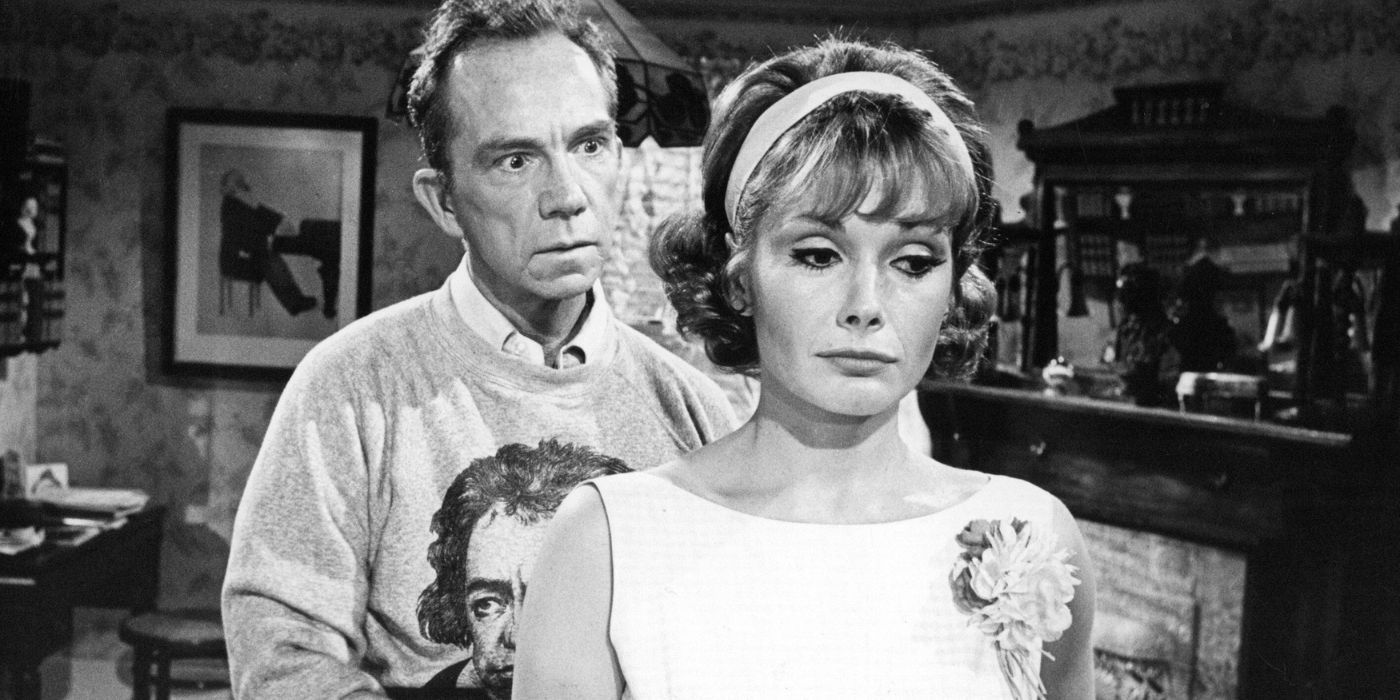 Legendary Golden Age director Billy Wilder chose Novak for his 1967 sex comedy Kiss Me, Stupid. The actress stars opposite Dean Martin in the story of a mechanic who intentionally wrecks a famous singer's car to coerce him into singing his compositions. He then hires a prostitute to pretend to be his wife so the singer doesn't hit on his real wife.
Kiss Me, Stupid is not the film fans would expect from the man who directed Double Indemnity and Sunset Boulevard. It's crass, silly, and full of double-entendres, a wicked satire that thrives on its vulgarity. Novak is a spitfire as Polly, the Pistol, delivering one of her most effortless and audacious performances.
5
'Bell, Book, And Candle' (1958)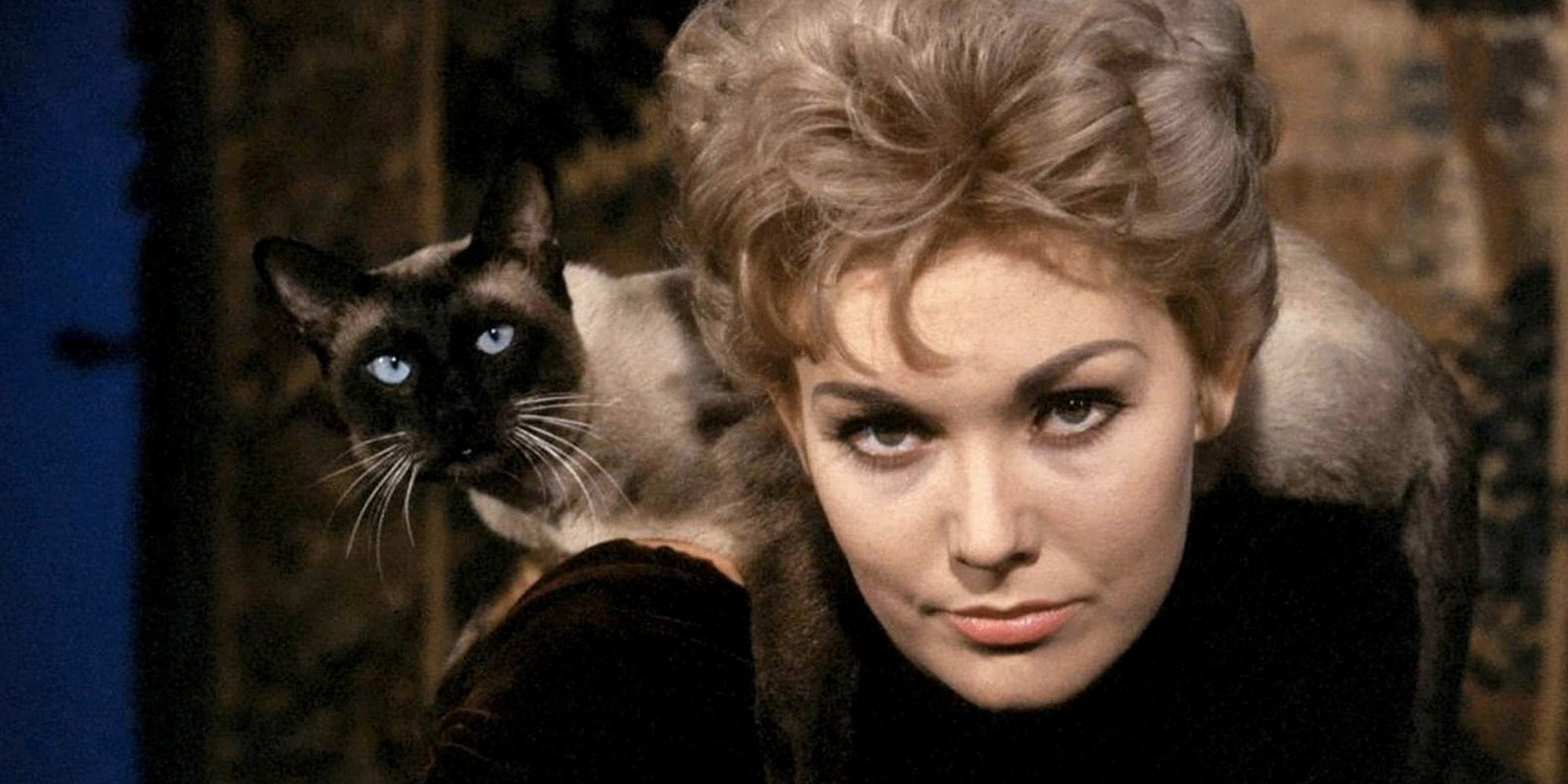 Richard Quine's fantasy rom-com Bell, Book and Candle stars Novak opposite James Stewart and Jack Lemmon. The plot centers on a witch who casts a love spell on a dashing publisher. However, things get complicated when she begins to fall for him, threatening her powers.
Bell, Book and Candle is among the best witch movies, anchored by Novak's stellar turn as the deviously charming Gillian Holroyd. Novak is a delight as the witch, with a performance so winning that it inspired many other similar projects, most notably Sol Sak's Bewitched. Coupled with Stewart's perfect everyman schtick, Bell, Book and Candle is a triumph and one of Novak's most beloved movies.
4
'Pal Joey' (1957)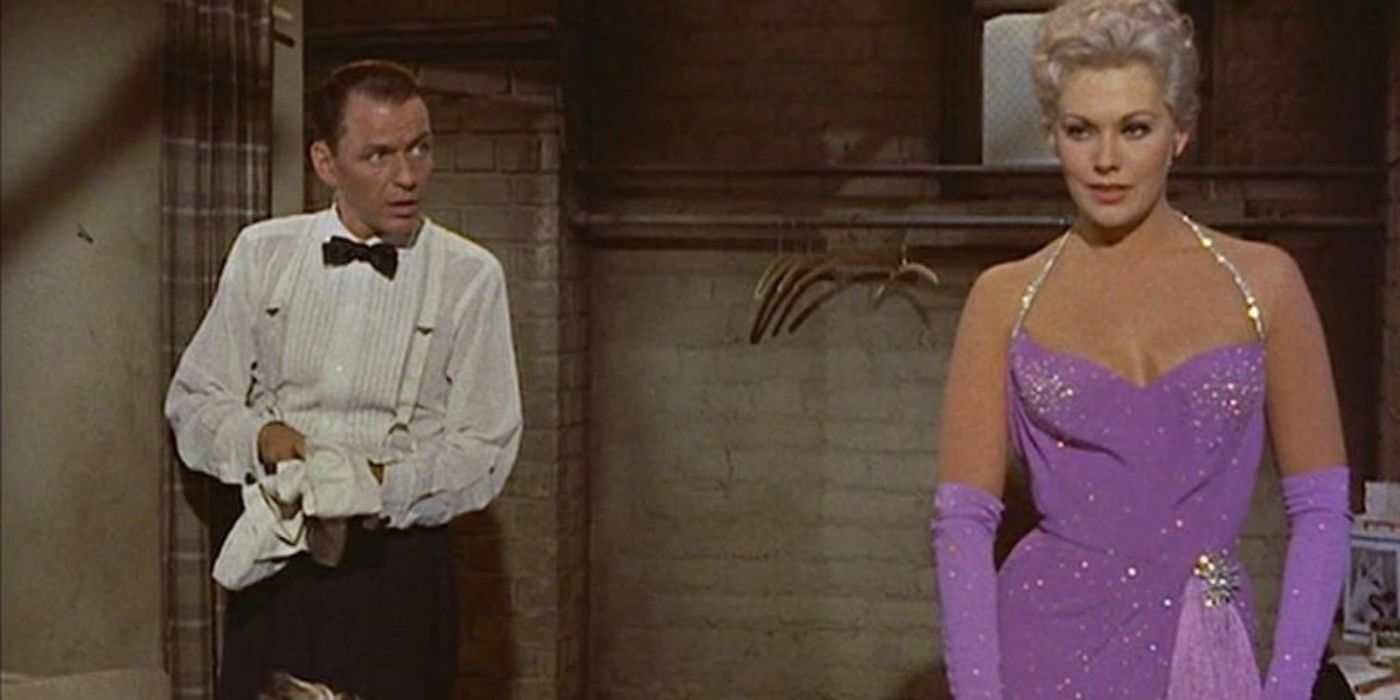 George Sidney's musical comedy Pal Joey put Novak alongside Frank Sinatra and Rita Hayworth. Loosely based on the eponymous musical, the film tells the story of Joey Evans, a philandering singer who must decide between his affection for a lovely chorus girl and his attraction for a wealthy widow that can finance his dreams.
Pal Joey belongs entirely to Sinatra, who cooly handles the film through charm and immense vocal talent. However, Novak is also a standout as the sweet Linda English, perfectly contrasting with Hayworth's fiery Vera Simpson. She doesn't do her own singing, but her performance is nonetheless a triumph, making Pal Joey a funny and romantic endeavor.
3
'The Man With The Golden Arm' (1955)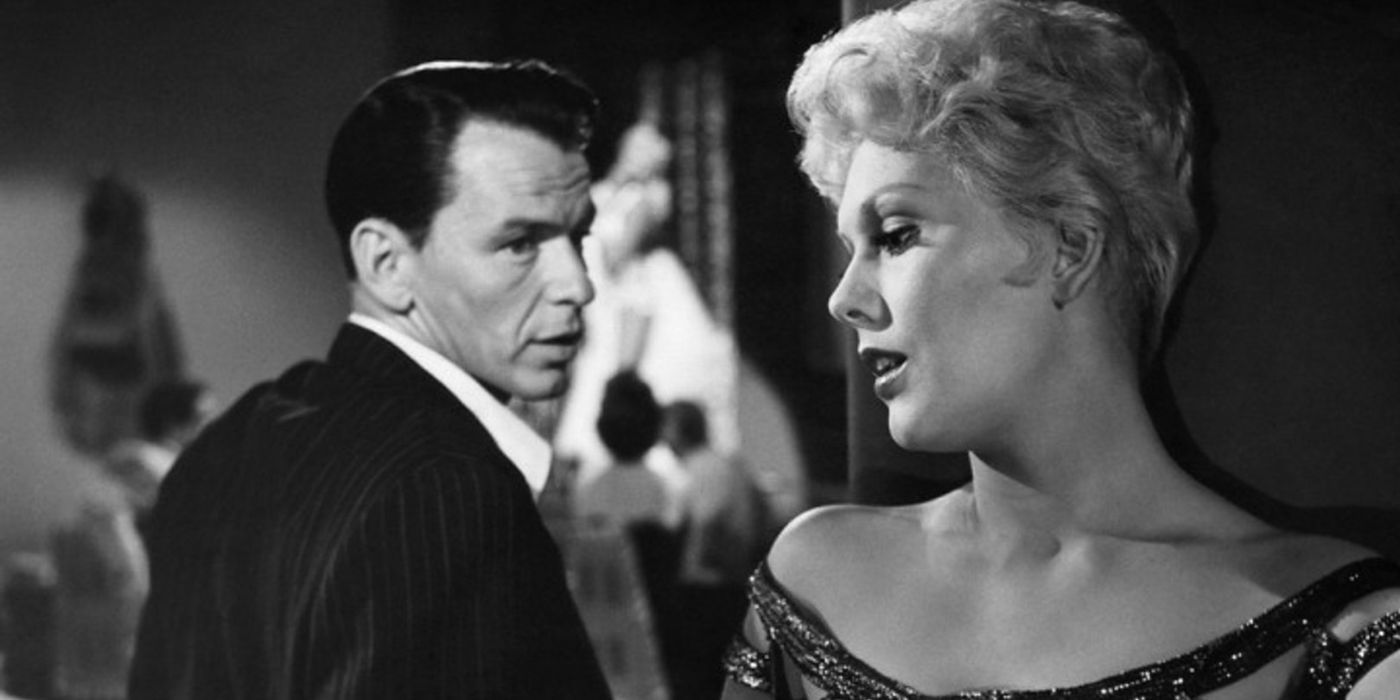 Sinatra and Novak's first collaboration was in Otto Preminger's 1955 drama The Man with the Golden Arm. The plot follows Frankie, a drug addict who gets clean during a stint in prison but struggles to resist temptation once he is released. Novak plays Molly, Frankie's old fling who encourages his dreams of being a drummer.
RELATED: Frank Sinatra's 10 Best Movies, According To Rotten Tomatoes
The Man with the Golden Arm was controversial upon release due to its depiction of drug addiction; however, it was a critical and commercial hit. As in Pal Joey, The Man with the Golden Arm is Sinatra's show, and everyone else is there to support him. However, Novak is a much-needed hopeful presence in what is essentially a bleak and difficult watch.
2
'Picnic' (1955)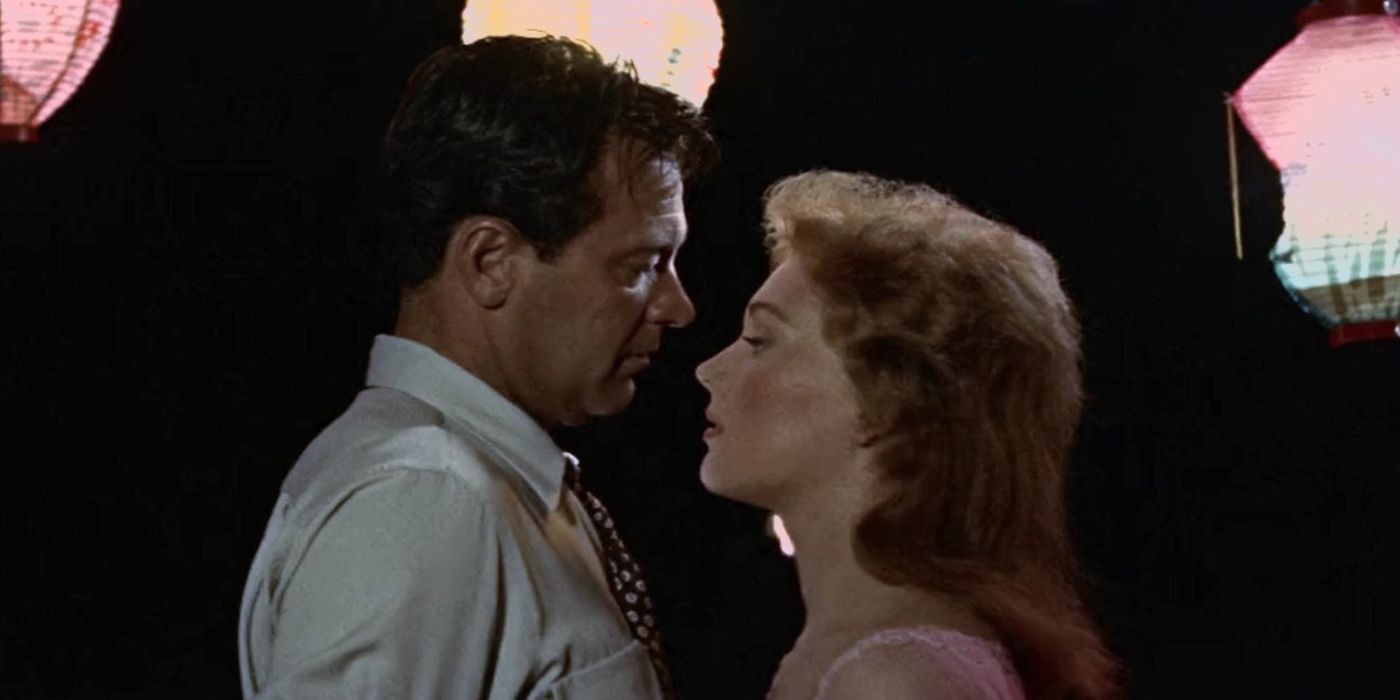 Joshua Logan's 1955 romantic comedy-drama Picnic is among the most famous films of the 1950s. William Holden stars as Hal Carter, a drifter who arrives at a small Kansas town to reconnect with Alan, an old friend, during the Labor Day celebrations. However, trouble arises when Hal's charms threaten Alan's relationship with the sweet Madge.
Picnic is very much a product of its time, featuring a very sanitized version of edginess. However, it remains a fascinating watch if looked at through a non-judgmental gaze. Novak and Holden are great as the main couple, delivering a corny but irresistible romance that might not rank among cinema's all-time great love stories, but it sure makes for an entertaining two-hour film.
1
'Vertigo' (1958)
Widely considered among the all-time best movies in American cinema, Vertigo is Alfred Hitchcock's seminal masterpiece. James Stewart stars as Scottie Ferguson, a former police detective hired to follow an acquaintance's wife, Madeleine Elster, who is behaving strangely.
Vertigo is a cinematic triumph in every sense of the word. Novak is the epitome of the Hitchcock blonde, delivering her most iconic performance in the dual roles of Judy Barton and Madeleine Elster. Alluring, elusive, and mesmerizing, Novak is among cinema's great femme fatales, a creature of secrets and half-truths and one of Hitchcock's greatest characters.
NEXT: The 10 Best Joan Crawford Movies, Ranked