The 2023 film Haunted Mansion is the second adaptation of the famed Walt Disney theme park attraction. The film revolves around Ben Matthias, an astrophysicist turned ghost tour guide, and his attempt to confront the haunted spirits lurking within Gracey Manor. Haunted Mansion embraces themes of loss, acceptance, and the supernatural, creating a captivating blend of eerie chills and lighthearted humor that enthralls audiences.
With its unique fusion of laughs and scares, Haunted Mansion leaves fans craving more horror comedies. Thankfully, there are plenty of horror comedies that promise to deliver the same winning combination of humor and horror that made Haunted Mansion a thrilling watch, from the classic film Ghostbusters to the intriguing Death Becomes Her.
10
'Beetlejuice' (1988)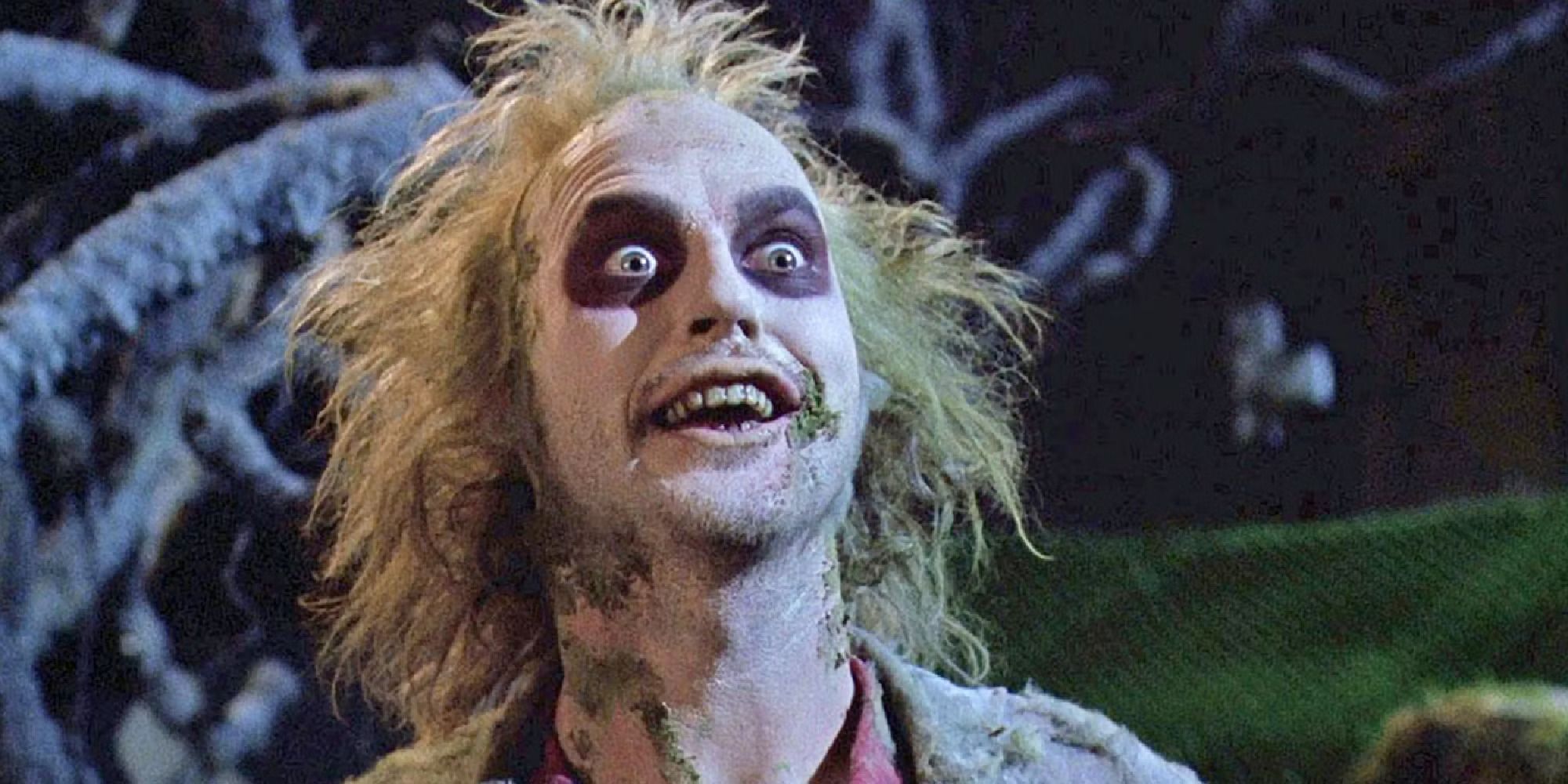 Beetlejuice is a horror comedy film celebrated for its obscure yet uproarious wit, imaginative visuals, and indelible performances. The movie follows the deceased duo Adam (Alec Baldwin) and Barbara (Geena Davis) who, after their passing, find themselves entangled as ethereal denizens within their own abode. Matters take an eccentric turn when the Deetz family assumes residence. In pursuit of repelling the newcomers, Adam and Barbara enlist the aid of the impish bio-exorcist Beetlejuice (Michael Keaton).
RELATED: The Best Horror Comedies of the 1980s
Drawing parallels with the supernatural essence and humor of Haunted Mansion, Beetlejuice is a great film to watch after watching the former. This cinematic gem garners widespread acclaim thanks to its unprecedented inventiveness and Tim Burton's signature artistry, with it being one of his most cherished opuses.
9
'Ghostbusters' (1984)
Set in the bustling metropolis of New York City, the acclaimed 1984 film Ghostbusters tells the tale of an exceptional trio of scientists who venture into the world of spectral investigations. They form a specialized business to capture troublesome ghosts haunting the city. As eerie and otherworldly occurrences surge in intensity, the Ghostbusters become embroiled in a battle against a malevolent spirit.
This iconic horror gem boasts a stellar ensemble cast, sharp wit, and unforgettable encounters with the supernatural. For fans of Haunted Mansion, Ghostbusters presents an ideal amalgamation of humor and the supernatural, further enhanced by the stellar portrayals of its cast.
8
'The Addams Family' (1991)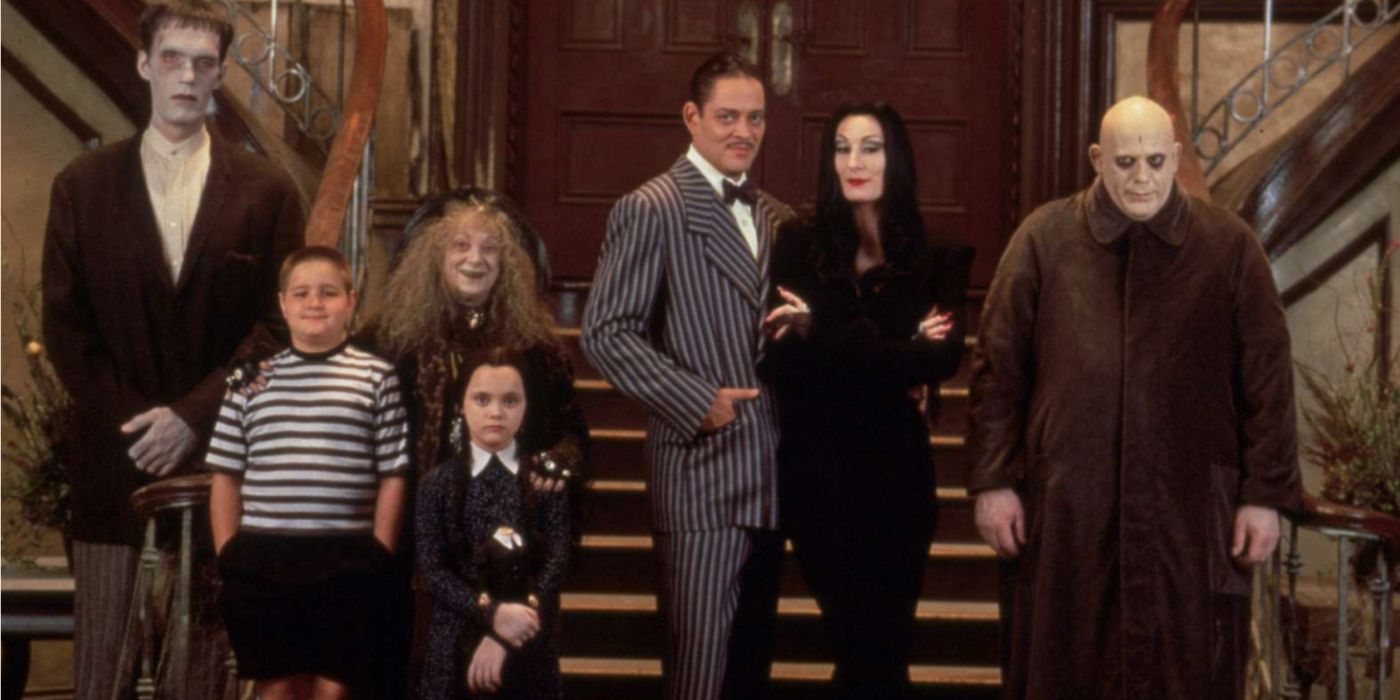 Based on Charles Addams' cartoons, The Addams Family unveils the enigmatic world of the peculiar and eccentric Addams clan, under the leadership of the scarily cute horror couple Gomez (Raul Julia) and Morticia (Anjelica Huston). The family's life takes a turn as their long-lost Uncle Fester (Christopher Lloyd) reappears, prompting the family to discern whether he is a genuine relative or a cunning impostor.
Embracing gothic charm, dark humor, and stellar performances, The Addams Family masterfully captures the essence of beloved characters and their idiosyncratic dynamics. In a manner akin to Haunted Mansion's blend of supernatural and comedic elements, this film mesmerizes audiences and critics alike with its faithful adaptation of the source material.
7
'Shaun of the Dead' (2004)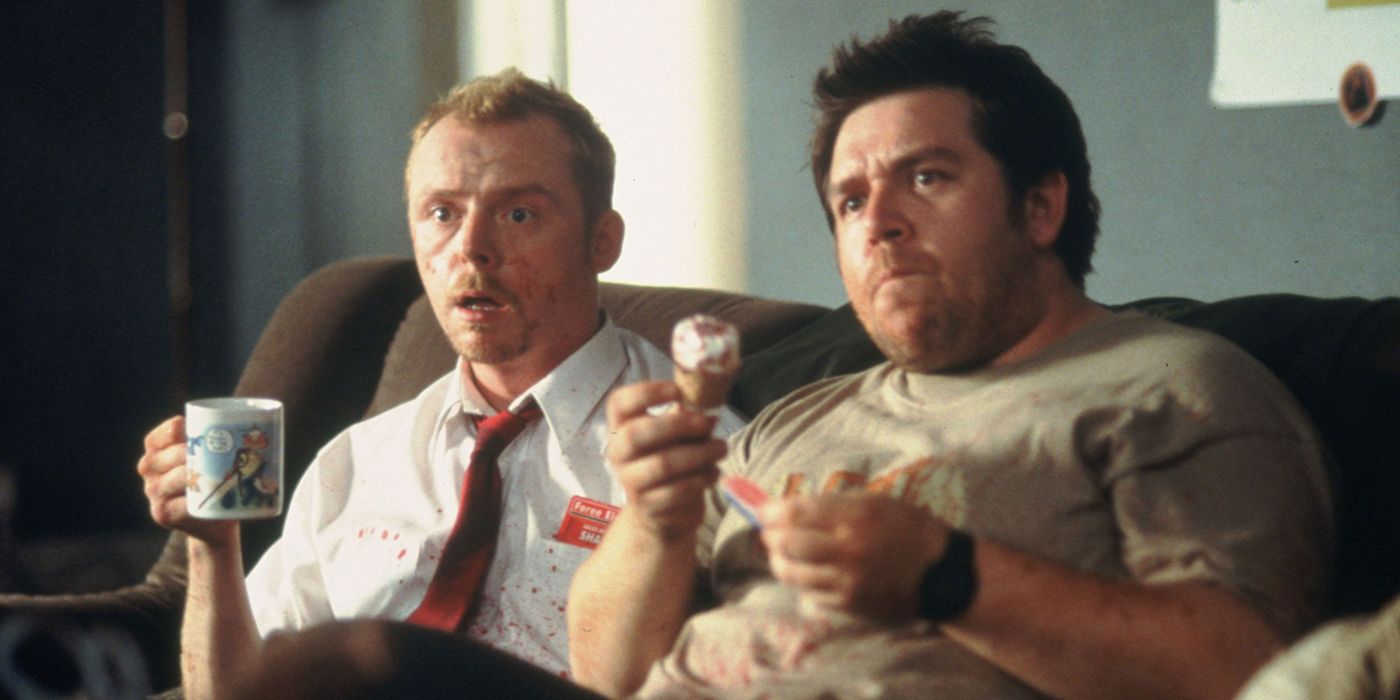 Helmed by Edgar Wright, Shaun of the Dead presents a captivating British zombie horror comedy, centering on Shaun (Simon Pegg), a laid-back individual caught in the midst of a zombie apocalypse. Alongside his trusted companion, Ed (Nick Frost), Shaun embarks on a comically endearing quest to protect his loved ones and survive the relentless undead onslaught.
RELATED: The Best Zombie-Comedies, Ranked by Rotten Tomatoes
This film stands apart for its astute writing, skillfully blending genres while weaving in emotional depth. Echoing the essence of Haunted Mansion, it flawlessly melds horror and comedy, offering an immersive and entertaining cinematic venture. The movie's incisive satire, lovable characters, and authentic emotional moments have deeply resonated with audiences.
6
'Zombieland' (2009)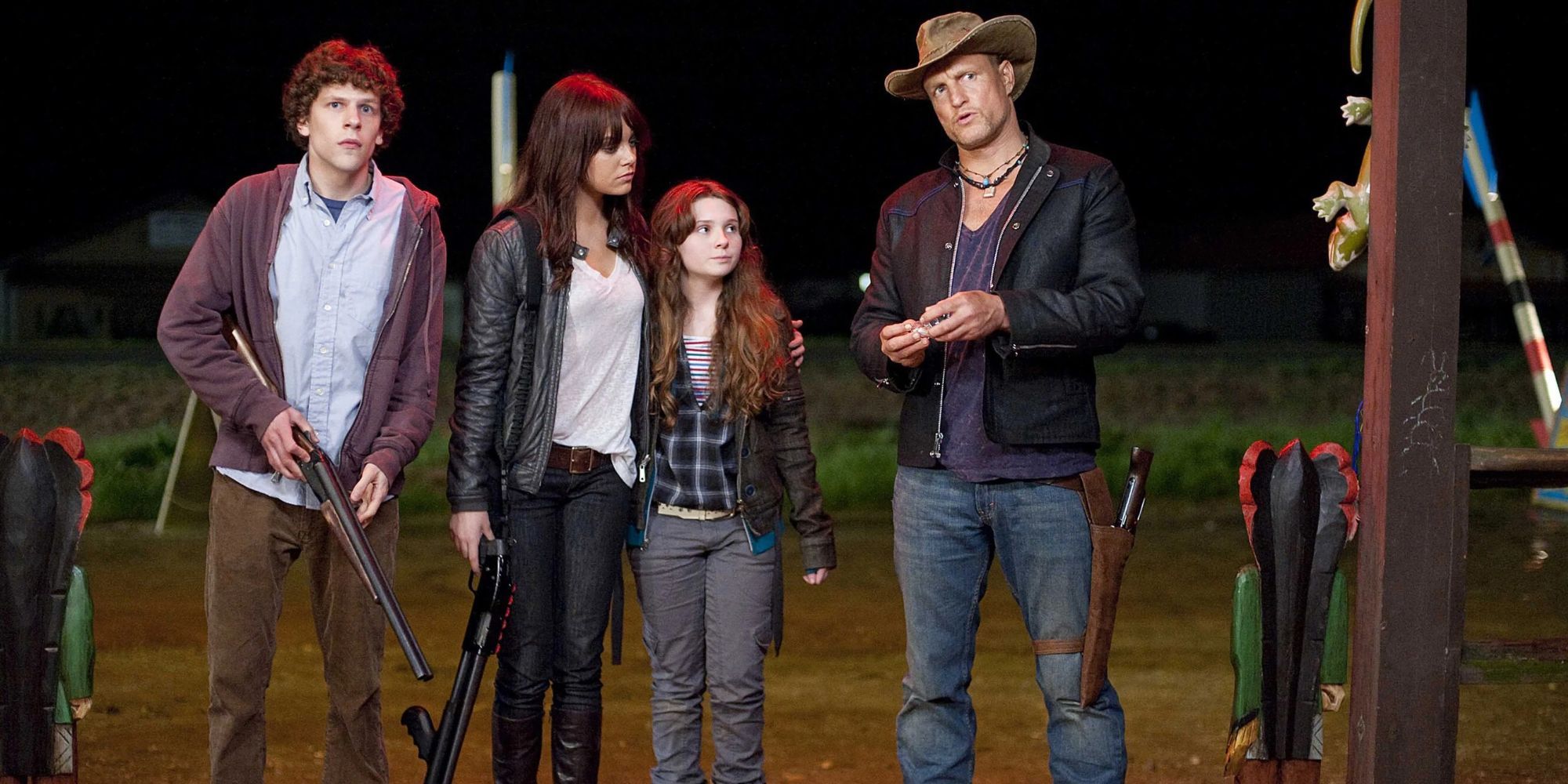 In the dystopian zombie-filled world of Zombieland, a timid college student played by Jesse Eisenberg unexpectedly aligns with a rugged zombie hunter and two sisters. Together, they embark on a humor-laden and action-packed odyssey to seek refuge and establish bonds in a world dominated by the undead.
Zombieland presents a refreshing and exhilarating perspective on the zombie apocalypse subgenre, cleverly blending humor and heart. The film's sharp script and dynamic action sequences render it a must-see for horror comedy aficionados. Mirroring Haunted Mansion's humor and horror, both films exude vivacity and entertainment, providing a delightful double feature for enthusiasts of supernatural comedy.
5
'What We Do in the Shadows' (2014)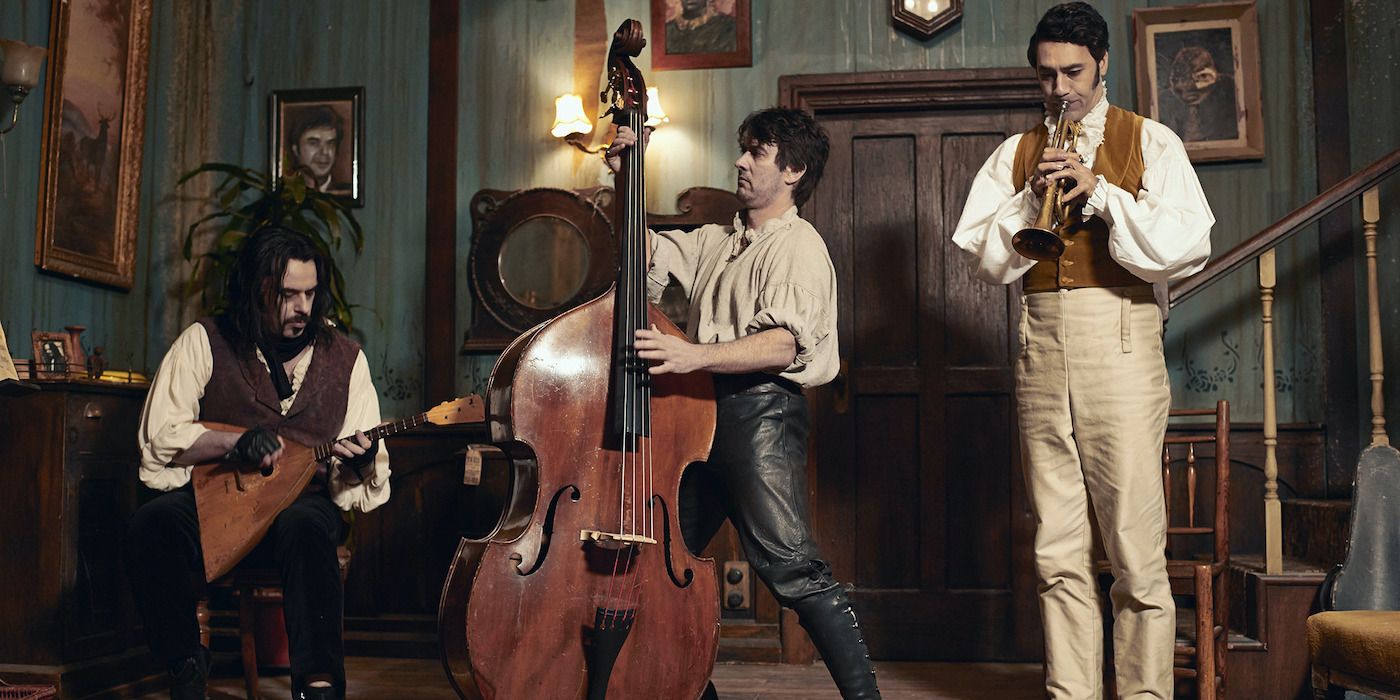 What We Do in the Shadows presents a mockumentary-style horror comedy chronicling the lives of ancient vampires cohabiting in modern-day New Zealand. Vampires Viago (Taika Waititi), Vladislav (Jemaine Clement), Deacon (Jonathan Brugh), and Petyr (Ben Fransham) grapple with adapting to contemporary society while navigating the perpetual challenges of immortality.
Considered by many audiences as Taika Waititi's best film, the movie offers a side-splitting, incredibly funny, and inventive rendition of vampire lore. It also features deadpan wit and has a cleverly crafted script making it a must-see for Haunted Mansion fans. The presence of quirky characters and unforeseen predicaments also adds a delightful charm to the overall cinematic experience.
4
'Death Becomes Her' (1992)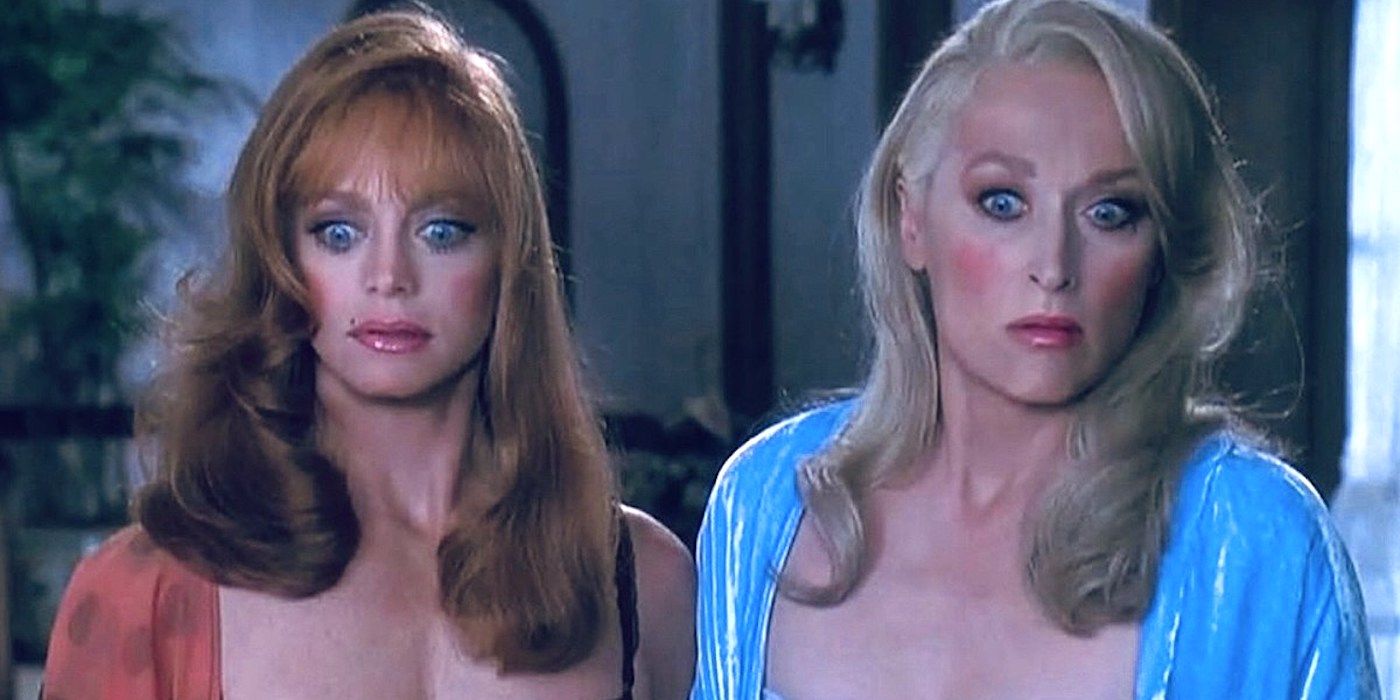 Death Becomes Her unfolds is a cult-classic dark comedy fantasy that's centered around the fierce rivalry between Madeline Ashton (Meryl Streep) and Helen Sharp (Goldie Hawn) in their pursuit of Ernest Menville's (Bruce Willis) affections. When they stumble upon a mysterious potion that bestows eternal youth, their bitter feud intensifies into a humor-filled supernatural conflict.
RELATED: Great Movies That Explore The Wonders & Horrors of Immortality
Death Becomes Her's dark humor, mesmerizing visual effects, and stellar comedic performances from its talented ensemble make it a must-watch film after Haunted Mansion. The film revels in its twisted and supernatural premise, delivering a captivating fusion of camp and suspense. In addition, Its exploration of vanity and immortality mirrors the fantastical elements showcased in Haunted Mansion.
3
'Happy Death Day' (2017)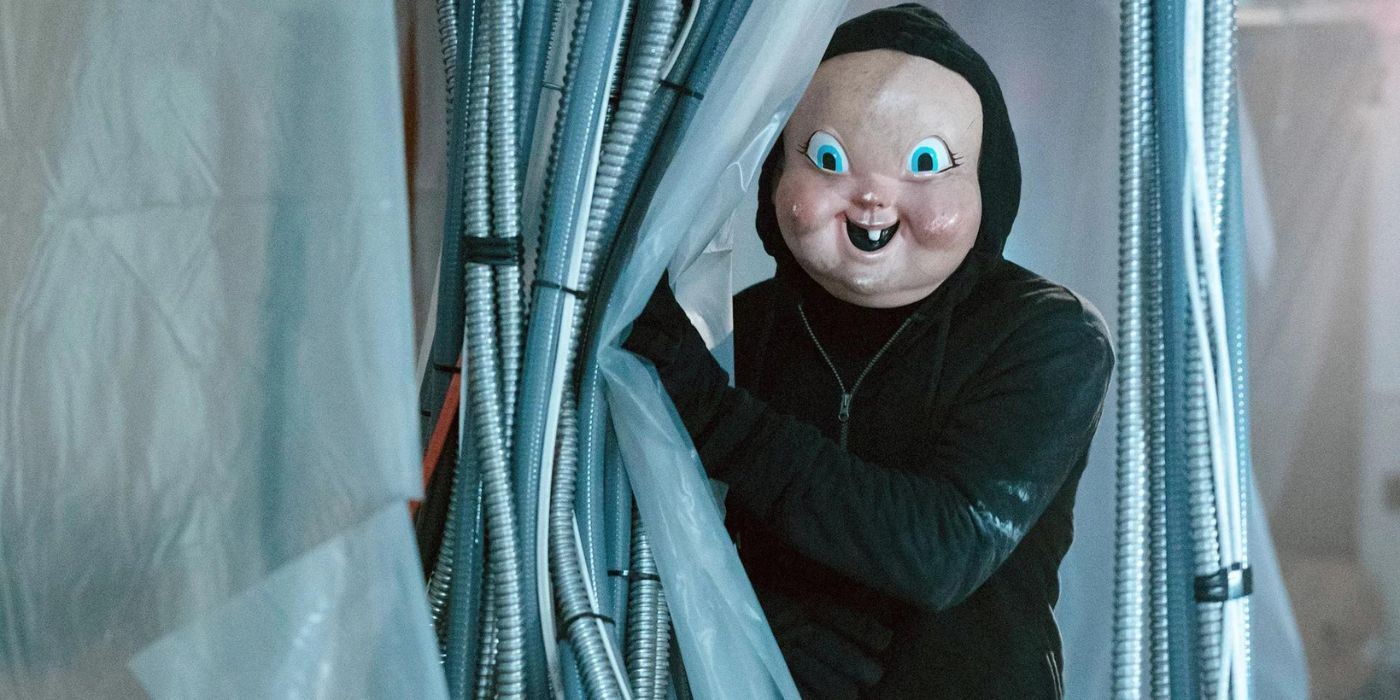 Happy Death Day follows a college student named Tree Gelbman (Jessica Rothe) who finds herself reliving the same day on her birthday. Each time she dies, she wakes up again, stuck in a time loop. Tree must uncover the identity of her masked killer and break the loop before it's too late.
Happy Death Day takes the concept of a horror comedy and infuses it with a unique Groundhog Day-style time loop premise. Like Haunted Mansion, the film provides a clever twist on familiar genre tropes, such as the time loop and campy horror. Jessica Rothe's charismatic performance and the film's inventive plot have allowed it to garner positive reviews from both critics and audiences.
2
'Ready or Not' (2019)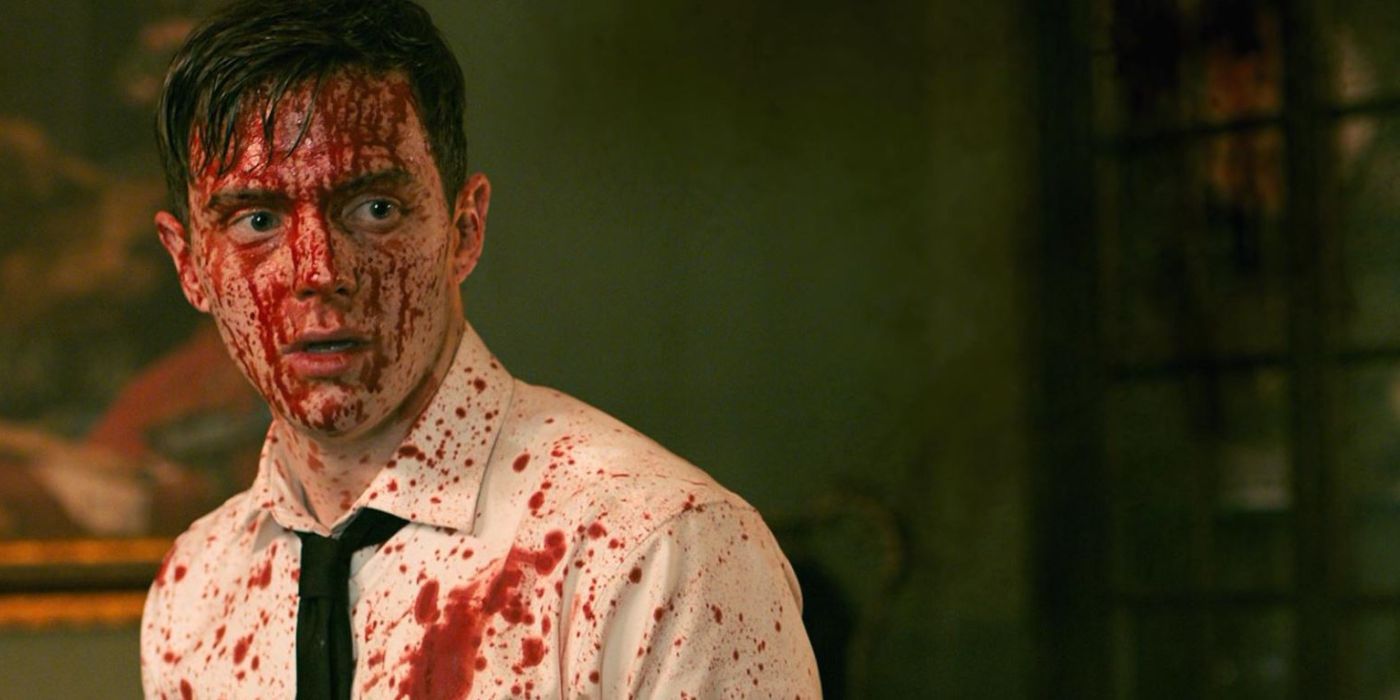 Ready or Not delves into an eat-the-rich horror fantasy narrative, with the spotlight on Grace (Samara Weaving), who becomes part of a wealthy and eccentric family through marriage. On her wedding night, a sinister game of hide-and-seek ensues, with Grace as the hunted prey. Struggling to survive, she must also unveil the concealed malevolence within her in-laws.
The film stands as a suspenseful and darkly humorous horror masterpiece by defying conventional family horror tropes. Like Haunted Mansion, it embraces the tale of an outsider navigating through the labyrinthine realm of a sinister and eccentric family. Samara Weaving's captivating portrayal, along with the film's palpable tension and wit, garnered acclaim from both critics and audiences.
1
'The Babysitter' (2017)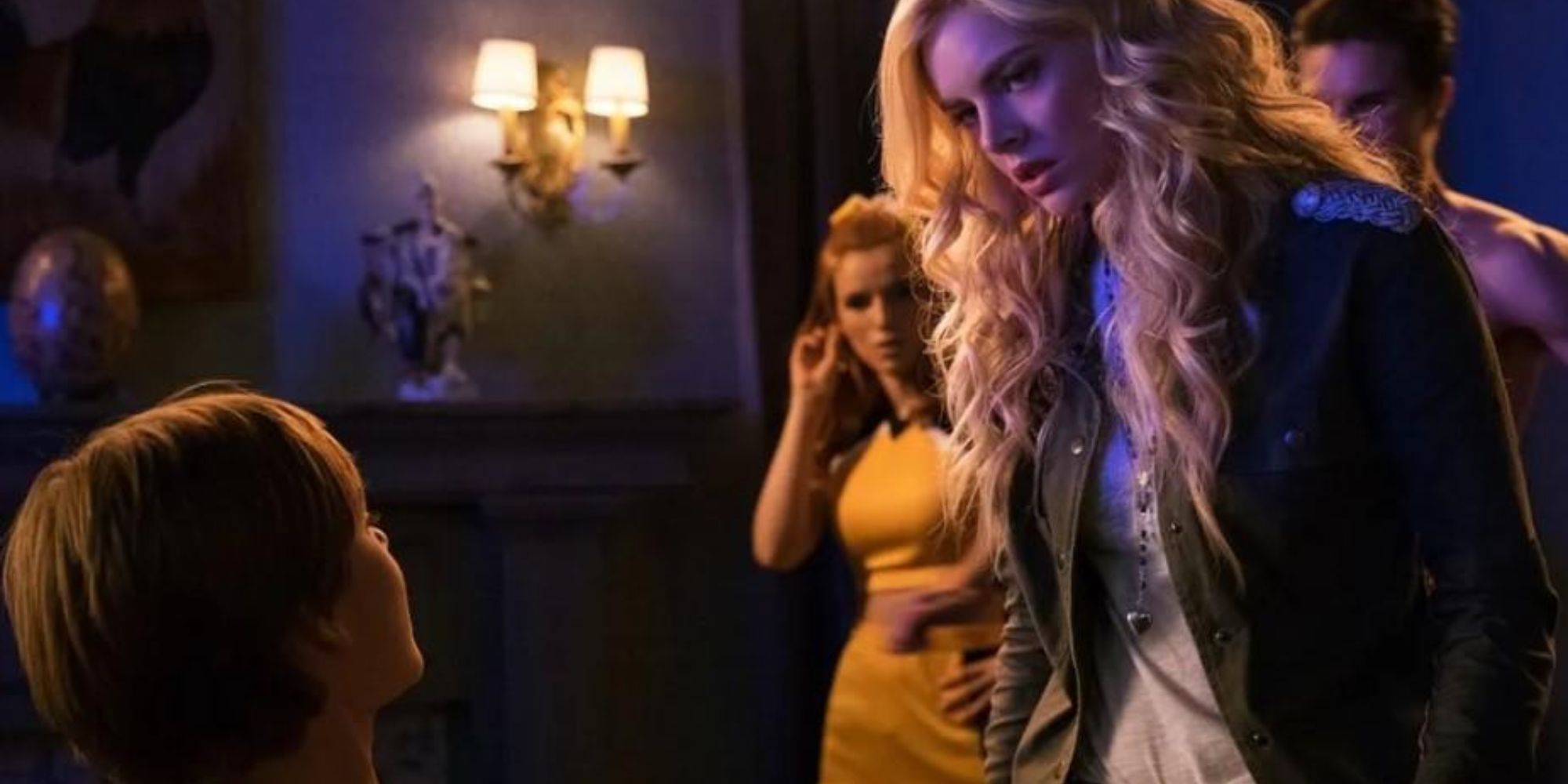 The Babysitter unfolds an intriguing horror story, following the twelve-year-old Cole (Judah Lewis) on an extraordinary journey. To his astonishment, he uncovers that his alluring and seemingly flawless babysitter Bee (Weaving) is the leader of a satanic cult. Throughout the night, Cole must confront the relentless pursuit of Bee and her devoted followers.
Delivering a riveting and exuberant horror comedy, The Babysitter effortlessly merges teenage humor with occult rituals. Similar to Haunted Mansion, the film introduces a refreshing blend of horror and comedy, adorned with a novel perspective. With a harmonious mix of horror and humor, The Babysitter emerges as a captivating and entertaining watch, appealing to Haunted Mansion fans seeking a vibrant fusion of youthful energy and comedic thrills.
NEXT: The Best Horror Comedies of All Time