Whether it's the lawless lifestyle or intimidating mobsters, audiences have been enamored by gangster films since the 1930s, which were initially popularized by classics like The Public Enemy, Little Cesar, and Scarface. During the New Hollywood Movement, the genre was revitalized by Francis Ford Coppola's masterpiece, The Godfather, and paved the way for modern gangster movies including Goodfellas, Bugsy, and Boyz n the Hood.
Dozens of directors like Ridley Scott, Mike Newell and Guy Richie have taken on the gangster genre at some point in their careers, but there are only a few filmmakers who have truly mastered the genre. From award-winning director, Tony Scott to the legendary Francis Ford Coppola, these are 10 of the best gangster directors, ranked!
10
Tony Scott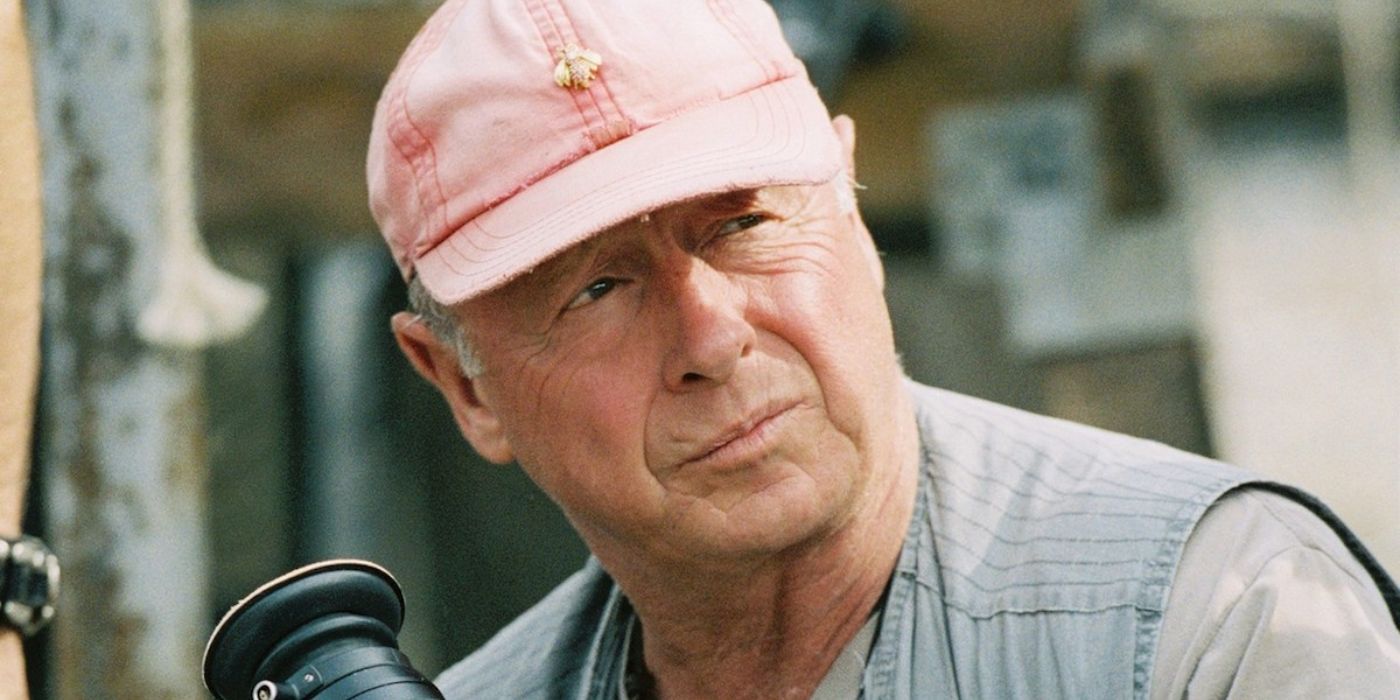 English filmmaker, Tony Scott, was born into an artistic family and at the age of 16, he starred in his brother, Ridley's first film, Boy and Bicycle. He attended the Royal College of Art intending to become a painter, but his brother's production company drew his attention to film and started directing commercials and music videos. In 1985, Scott was approached to direct what would become one of the most iconic movies of the decade, Top Gun starring Tom Cruise.
RELATED: 10 Best Gangster Movie Characters, Ranked
Scott's career continued to thrive directing box office hits like Beverly Hills Cop II and Days of Thunder but the 1993 criminal drama, True Romance, solidified Scott as a solid director of the gangster genre. With a script by Quentin Tarantino, True Romance consists of an epic line-up of performances from Christian Slater, Patricia Arquette, Christopher Walken, and Gary Oldman. The movie features an unknown James Gandolfini whose minor (but stellar) performance led to Gandolfini landing the lead role as Tony Soprano in HBO's mafia drama, The Sopranos.
9
Michael Mann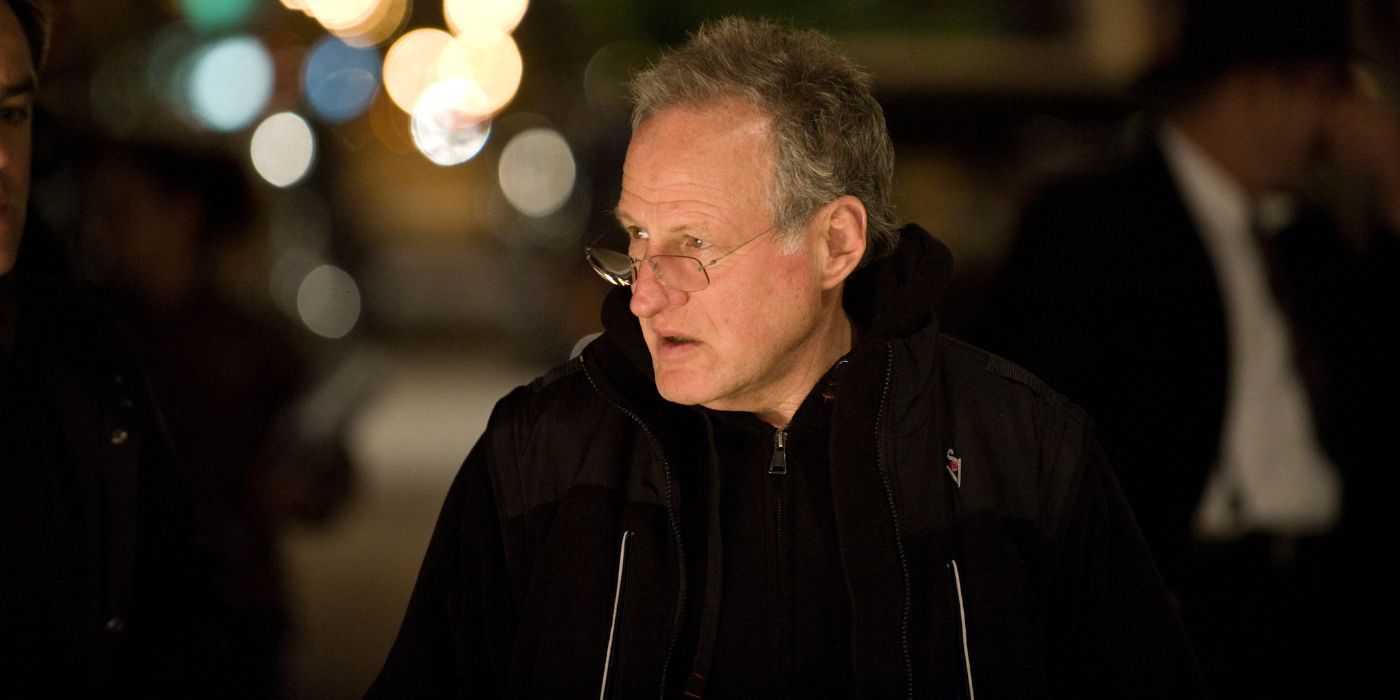 When director, Michael Mann was in college, he saw Stanley Kubrick's Dr. Strangelove and instantly fell in love with movies. Initially, he worked on several popular television shows including Miami Vice, and made his feature debut with the 1981 film, Thief, starring James Caan. In 1992, Mann gained worldwide recognition for his film adaption of James Fenimore Cooper's novel, The Last of the Mohicans with Daniel Day-Lewis.
Mann is widely recognized for his stylized criminal dramas including Collateral and The Insider, but his gangster films such as Public Enemies and Heat starring Al Pacino and Robert De Niro go beyond the traditional mafia plot. Even though Heat didn't receive any Oscar nominations, the movie is credited today as one of the most influential films of its genre and has gone on to inspire other notable movies includingChristopher Nolan's thriller, The Dark Knight.
8
John Singleton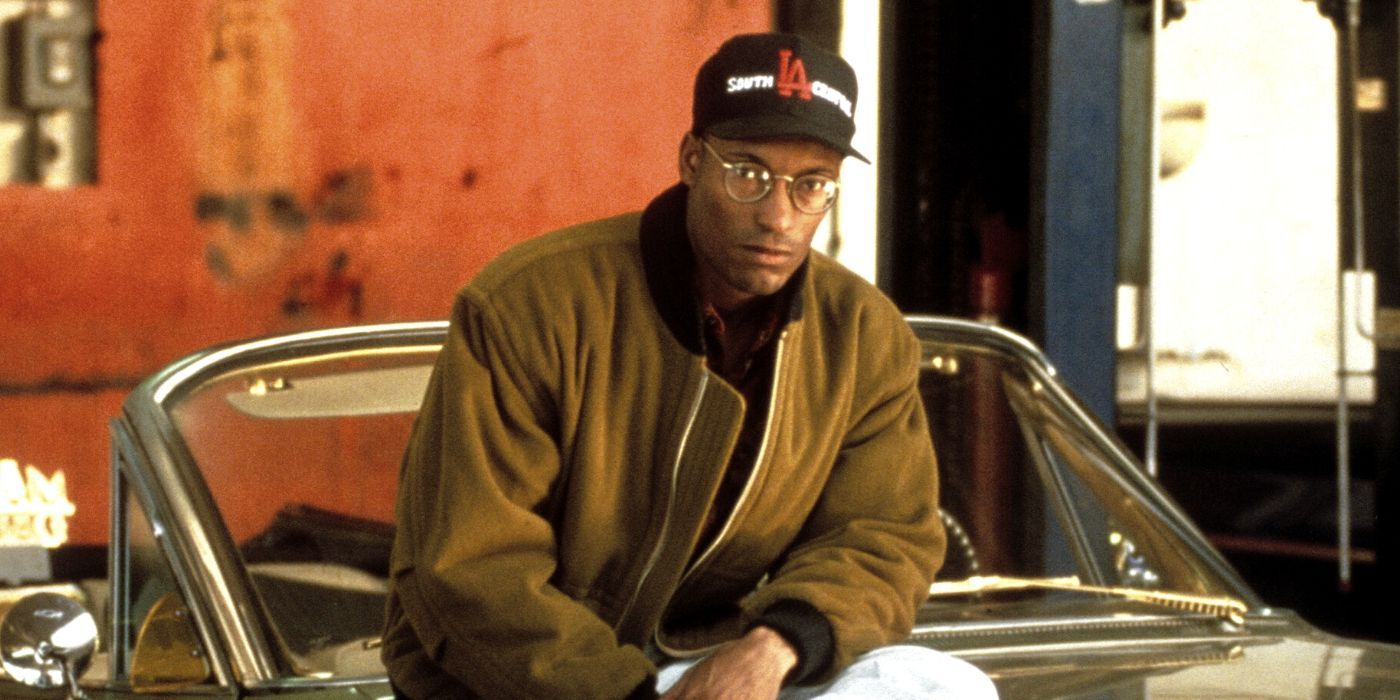 Writer and director, John Singleton, was born in Los Angeles, California, and attended the University of Southern California where he majored in computer science. After graduation, Singleton enrolled in the university's prominent film writing program and studied under longtime USC professor and founder of the program, Margaret Mehring. In 1991, Singleton made his directorial debut with the coming-of-age crime drama, Boyz n the Hood.
RELATED: 10 Best Gangster Movies of the Last 5 Years To Add to Your Watchlist
Set in a crime-ridden neighborhood of Inglewood, California, Boyz n the Hood depicts a different kind of organized crime and features several stars including Ice Cube, Regina King, and Cuba Gooding Jr. The movie was a breakout success that earned Singleton an Academy Award nomination for Best Director, making him the youngest recipient as well as the first Black filmmaker ever to be nominated for the award.
7
Quentin Tarantino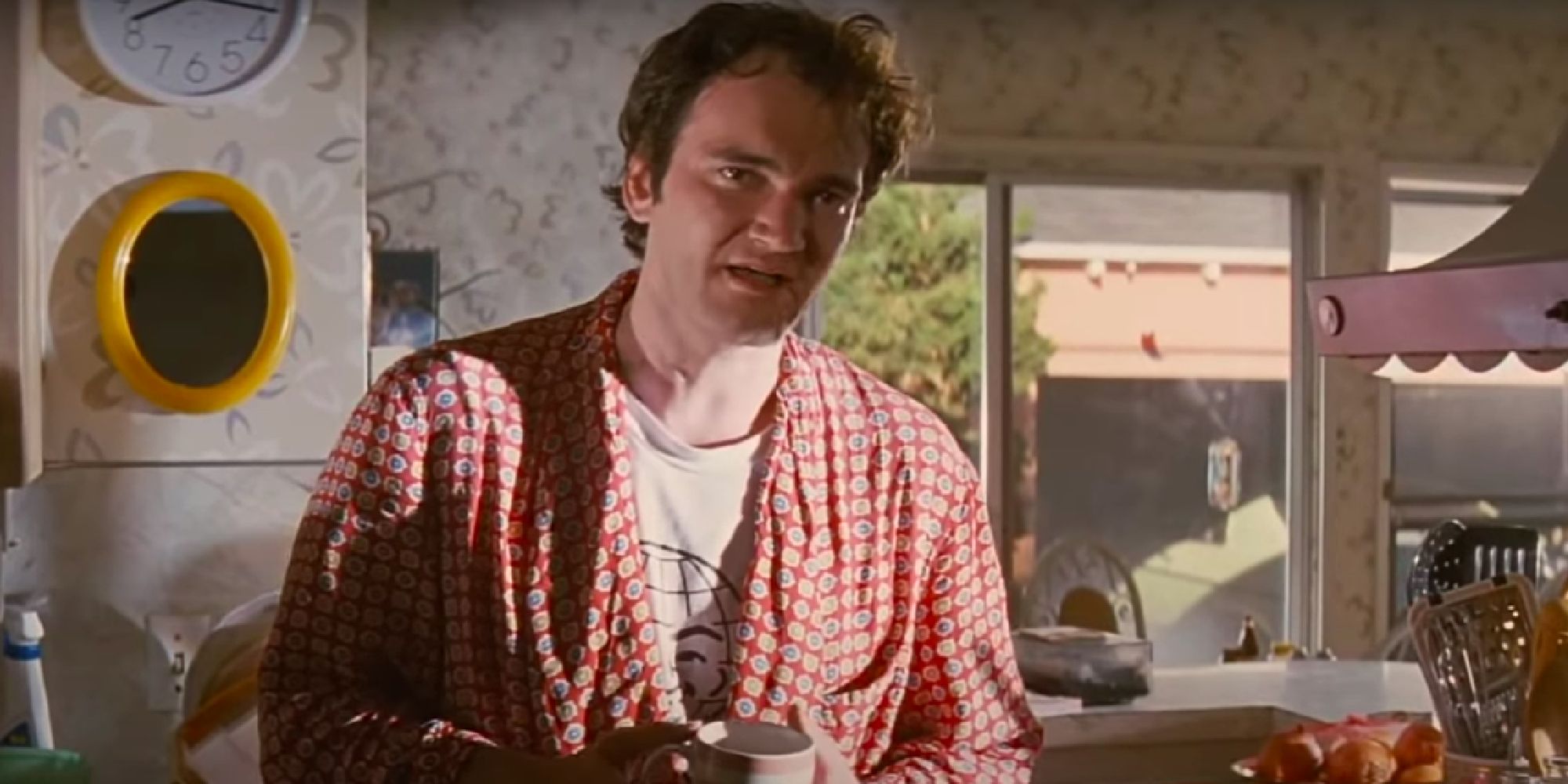 Director, Quentin Tarantino has had an undying passion for film since he was a kid and at the age of 14, he wrote his first screenplay. After working a series of odd jobs and minor acting gigs, Tarantino made his feature debut directing the 1992 heist film, Reservoir Dogs, starring Harvey Keitel, Steve Buscemi, and Michael Madsen. After the success of Reservoir Dogs, Tarantino reached a pinnacle point in his career with what many consider to be his magnum opus, Pulp Fiction.
Tarantino's True Romance, Pulp Fiction, and Jackie Brown expanded the gangster genre with intricately intertwined storylines and criminal underdogs who surprisingly come out on top in the end. While Tarantino is known for straying away from the basic formula, his out-of-the-box gangster movies kept the genre interesting and presented the mobster mentality on a smaller scale with plenty of dark humor which is a rare quality in other gangster films.
6
Barry Levinson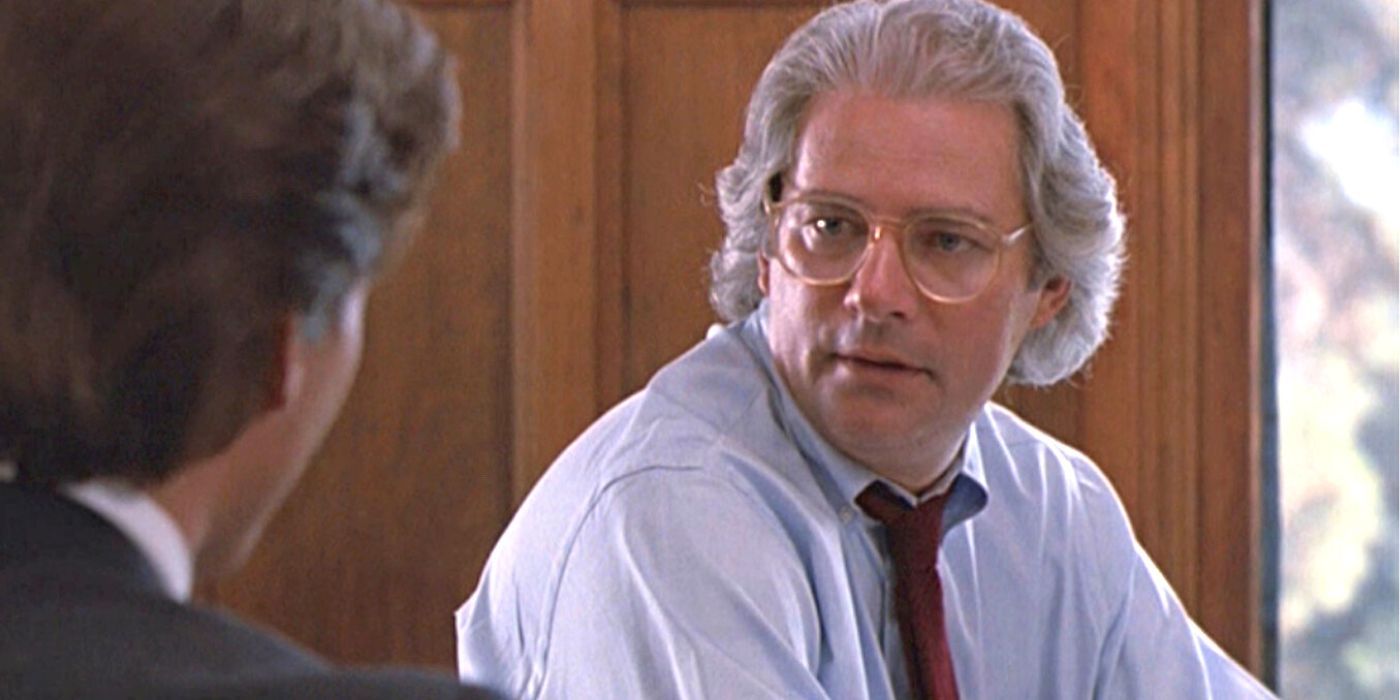 Baltimore-born filmmaker, Barry Levinson, started out writing for various variety and had some minor success as a screenwriter before taking on the director's chair. In 1982, Levinson wrote and directed the movie, Diner, which earned him an Oscar nomination for Best Screenplay. He went on to direct the Academy Award-winning film, Rain Main, as well as other classic dramas including The Natural and Good Morning, Vietnam.
While Levinson is best known for his dramas, his 1991 film about New York mobster, Benny "Bugsy" Siegel, Bugsy, is a notable gangster picture that earns him a spot on the list. Warren Beatty stars as the ambitious Siegel who was a pinnacle force behind the initial construction of the mob's future playground, the Las Vegas Strip. The movie earned 10 Oscar nominations including Best Picture, Actor, and Director, and won for Best Art Direction and Costume Design.
5
Sergio Leone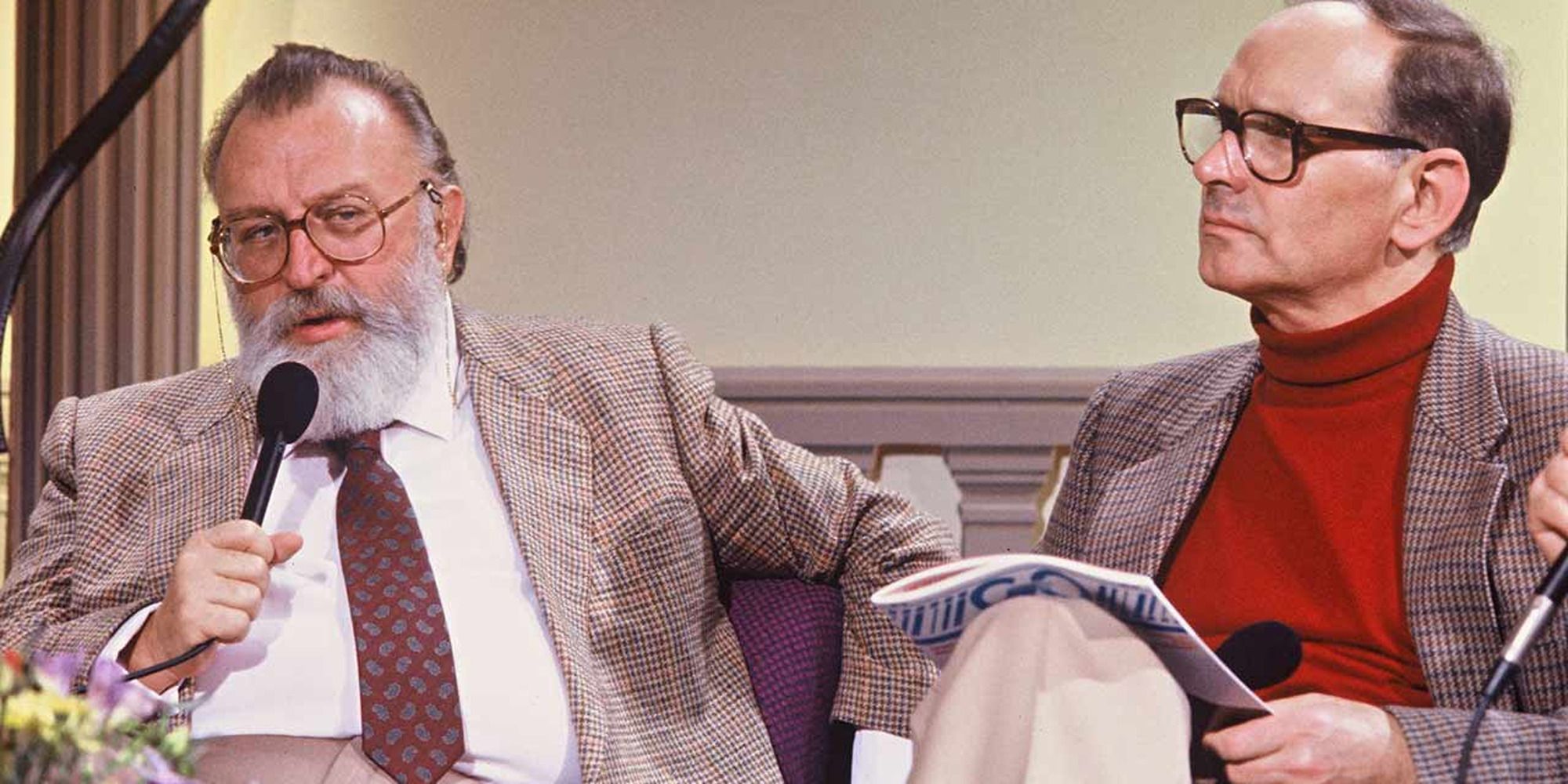 Italian director, Sergio Leone, was the son of filmmaker, Roberto Roberti, and silent film actress, Bice Valerian, and at 18 years old, he dropped out of school to start his film career. He assisted on major motion pictures including Ben-Hur and when director, Mario Bonnard became ill during the production of The Last Days of Pompeii, Leone stepped in to complete the film. In the 1960s, Leone gained international fame with his Spaghetti Westerns most notably the Dollars Trilogy starring Clint Eastwood as the Man With No Name.
While Leone is known as a pioneer of the Spaghetti Western, his film, Once Upon a Time in America is an essential gangster picture that earned a 20-minute standing ovation at the 1984 Cannes Film Festival. The movie is based on the 1952 novel, The Hoods by former mobster, Harry Grey, and follows two childhood friends, as they try to keep their friendship intact while climbing the ranks of a Jewish crime family.
4
Brian De Palma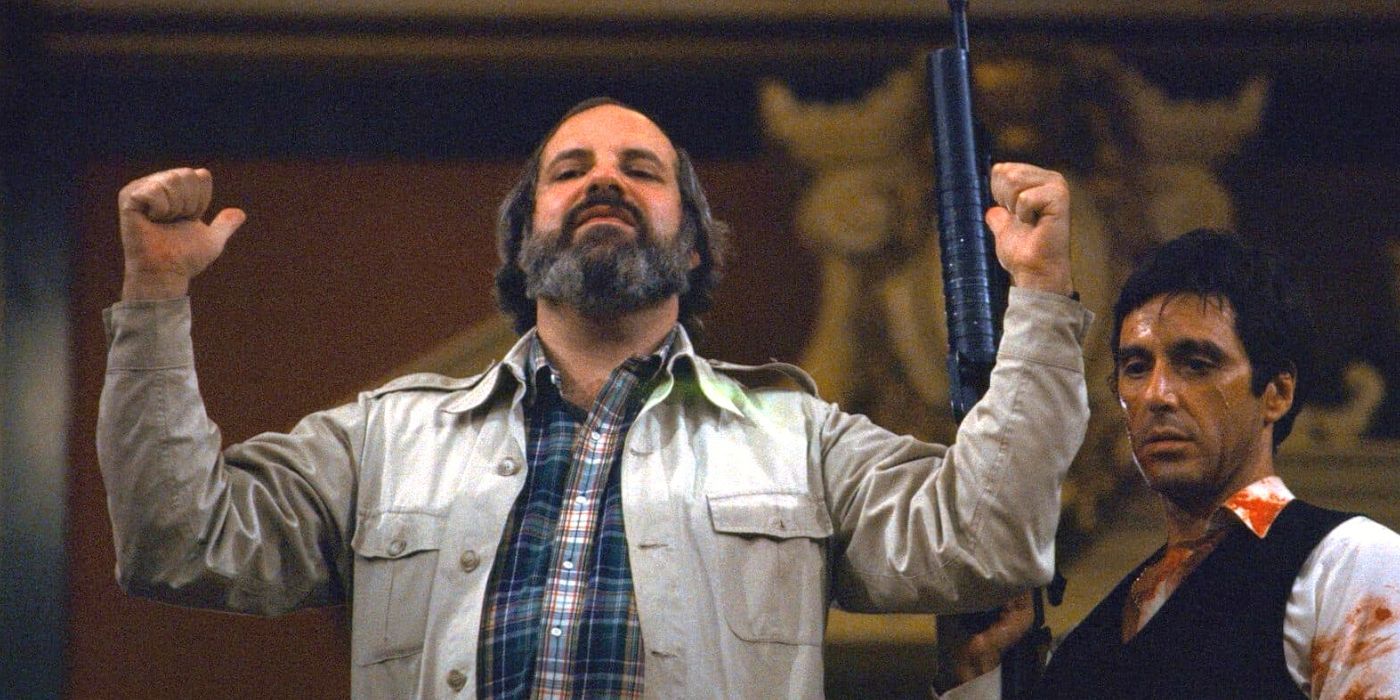 Born in Newark, New Jersey, director, Brian De Palma enrolled at Columbia University as a physics major but after seeing Citizen Kane and Alfred Hitchcock's Vertigo, he became infatuated with movies. In the 1960s, he started out directing documentaries and after gaining prominence in the New York City film scene, he moved out to Hollywood where he made several low-budget films. De Palma's first major break came after directing the film adaption of Stephen King's novel, Carrie, which earned several Oscar nominations.
RELATED: The 10 Most Quotable Gangster Movies
In 1983, De Palma made his mark on the gangster genre with the modernized remake of Howard Hawk's 1932 film, Scarface, starring Al Pacino. Due to the graphic content and racial stereotypes, the movie initially earned mixed reviews but through the years, it has become an iconic cult classic and is considered to be one of the greatest gangster movies of all time. De Palma went on to direct other notable films of the genre including Carlito's Way and The Untouchables starring Kevin Costner, Sean Connery, and Robert De Niro as Chicago's most notorious gangster, Al Capone.
3
William A. Wellman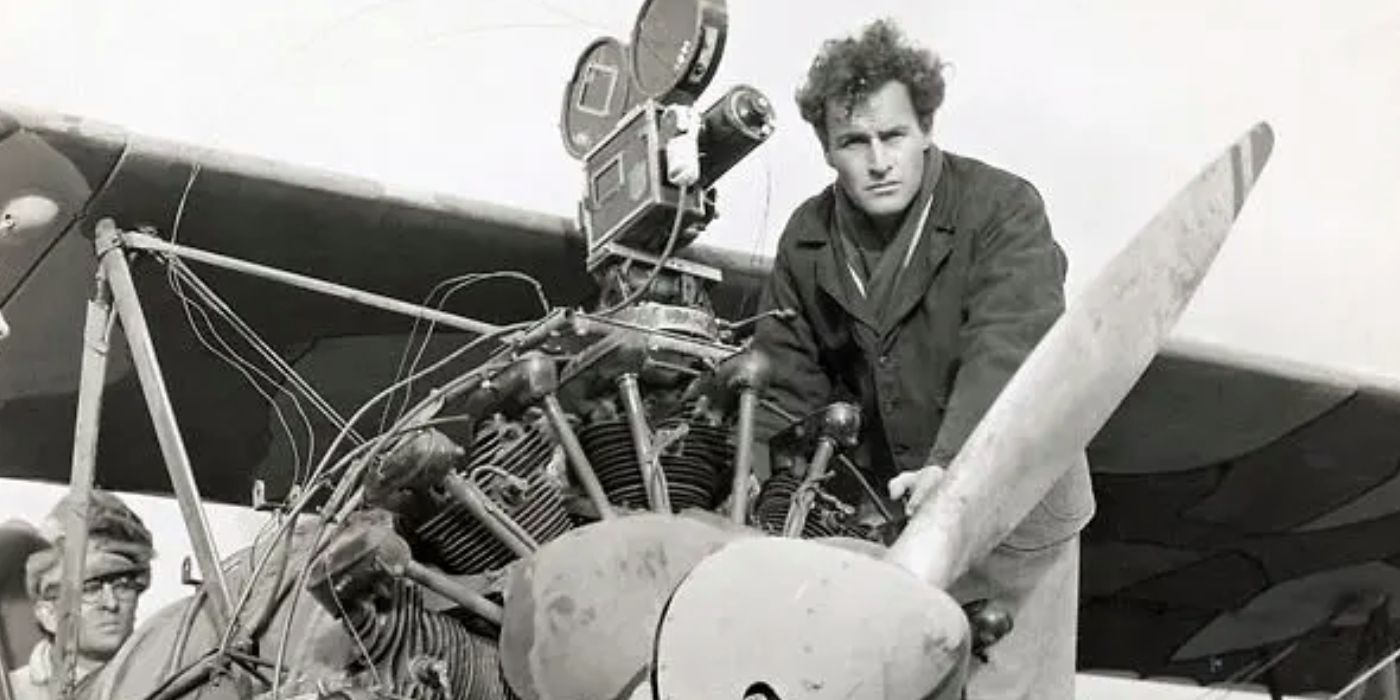 Director, William A. Wellman was a decorated World War I pilot who initially started in the film industry as an actor but quickly realized that he preferred the director's chair. Wellman's early films focused on aviation and in 1927, his silent film, Wings, won the first Academy Award for Best Picture. He eventually moved away from his comfort zone and went on to direct Edward G. Robinson in the classic gangster picture, Little Cesar.
The movie was a massive success for Wellman who followed up with his now-iconic gangster film, The Public Enemy starring James Cagney. The gangster genre would be nothing without Wellman's Little Cesar and The Public Enemy, which essentially set the standards of the genre. Wellman also went on to direct another gangster classic, Angels With Dirty Faces starring Cagney, Humphrey Bogart, and Ann Sheridan.
2
Martin Scorsese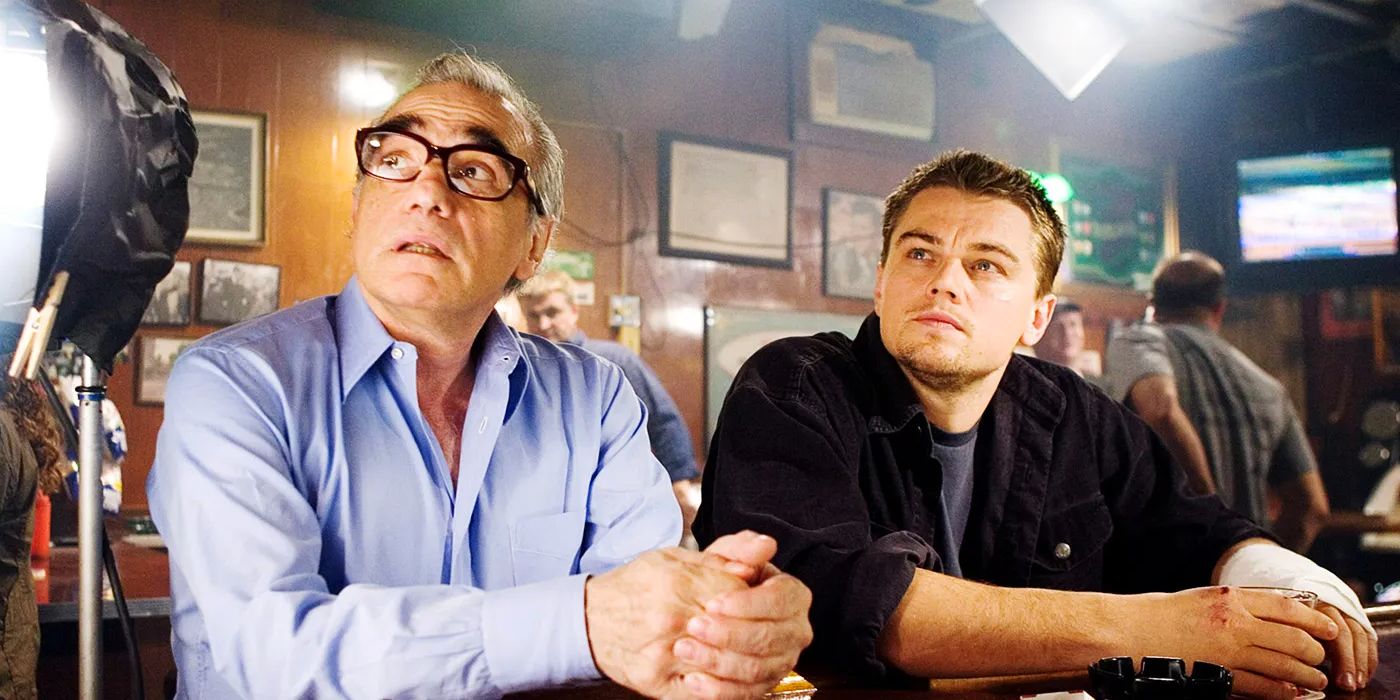 When director, Martin Scorsese was a kid, he had asthma that prevented him from playing sports like the other kids, and would spend his time going to the movies with his parents and older brother. He attended Tisch School of the Arts where he started producing short films and became friends with other future filmmakers including Brian De Palma, Francis Ford Coppola, George Lucas, and Steven Spielberg who became known as "movie brats" of the 1970s.
In 1973, Scorsese had his first big break directing the gangster film, Mean Streets, which was followed up by one of De Niro's signature films, Taxi Driver, which earned four Oscar nominations. Even though Scorsese is a well-rounded director, he's universally recognized for his gangster films like Goodfellas, Casino, Gangs of New York, and The Departed starring Jack Nicholson, Leonardo DiCaprio, and Matt Damon.
1
Francis Ford Coppola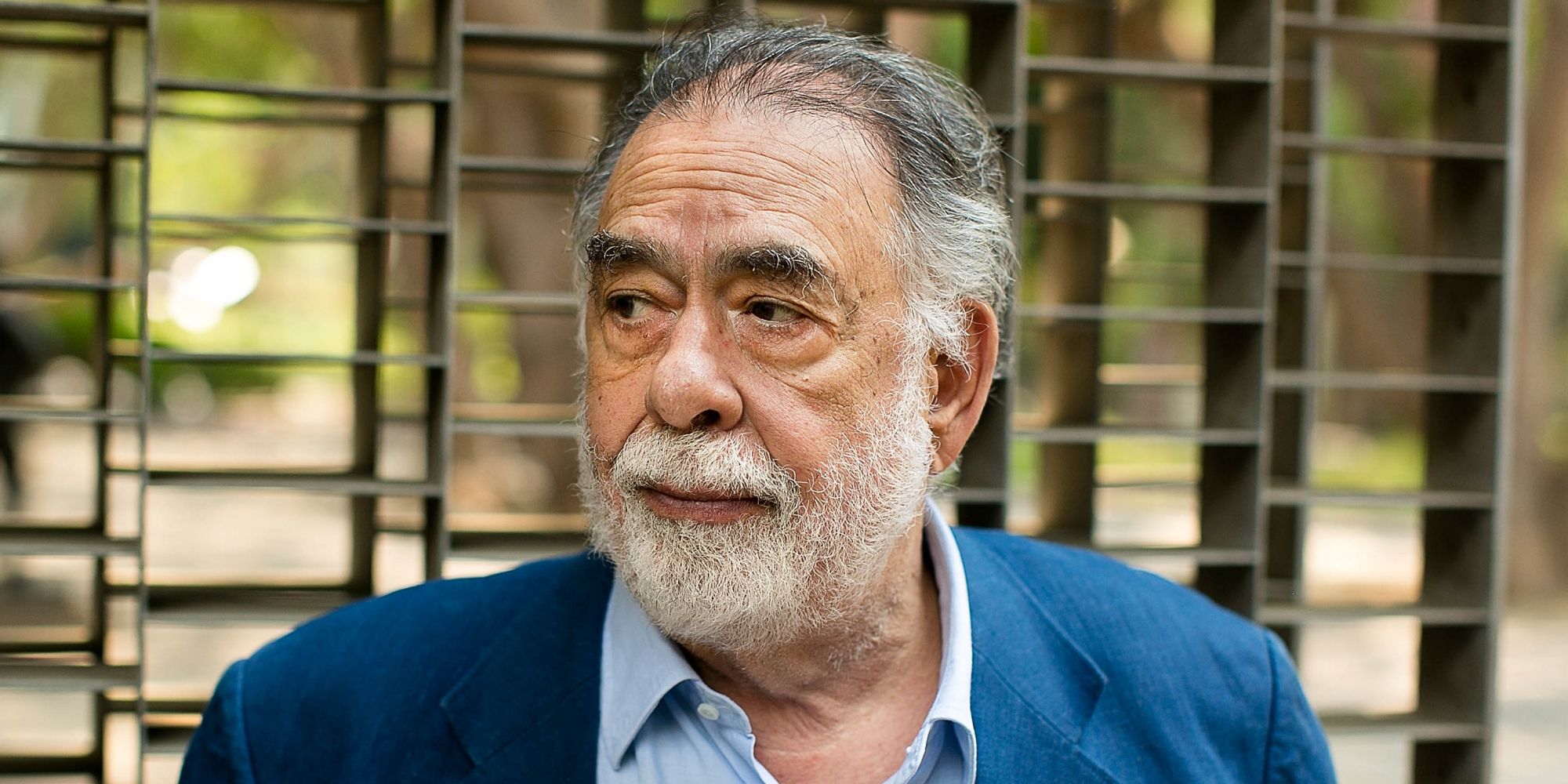 Filmmaker, Francis Ford Coppola developed an interest in theater at the age of 15 after reading the novel, A Streetcar Named Desire and enrolled at Hofstra College as theater arts major. After graduation, he moved to Los Angeles where he attended UCLA Film School, and in 1963, he made his feature debut with the independent horror film, Dementia 13. Coppola faced a series of rejections from production companies, but he finally got a break after directing the 1969 film, The Rain People starring James Caan and Robert Duvall.
Coppola was approached by Paramount to direct and co-write one of the most iconic gangster films, The Godfather, which cemented Coppola's reputation as a filmmaker. The movie earned 11 Oscar nominations – including Coppola's first for Best Director and went on to win three for Best Adapted Screenplay, Best Actor for Marlon Brando, and Best Picture. While Coppola hasn't made as many gangster films as Scorsese and others, The Godfather and The Godfather II were cinematic milestones that reformulated and revitalized the genre for a new generation of film fans, making him the best gangster director.
NEXT: The 10 Best Gangster Movies of All Time, According to the AFI