Fred Astaire is among the most recognizable actors and dancers in cinematic history. In a career spanning over 70 years, Astaire starred in numerous films, shows, and stage musicals and plays, cementing himself as one of his generation's most prolific and celebrated performers.
Acclaimed throughout his career, Astaire won numerous accolades, including an Honorary Academy Award, two Golden Globes, and a Grammy, with the AFI naming him the fifth greatest screen legend of classic Hollywood. His pictures remain wildly popular today, especially those co-starring Ginger Rogers. Astaire's long and versatile career includes several now-iconic films, many of which have become synonymous with American cinema itself.
10
'Holiday Inn' (1942)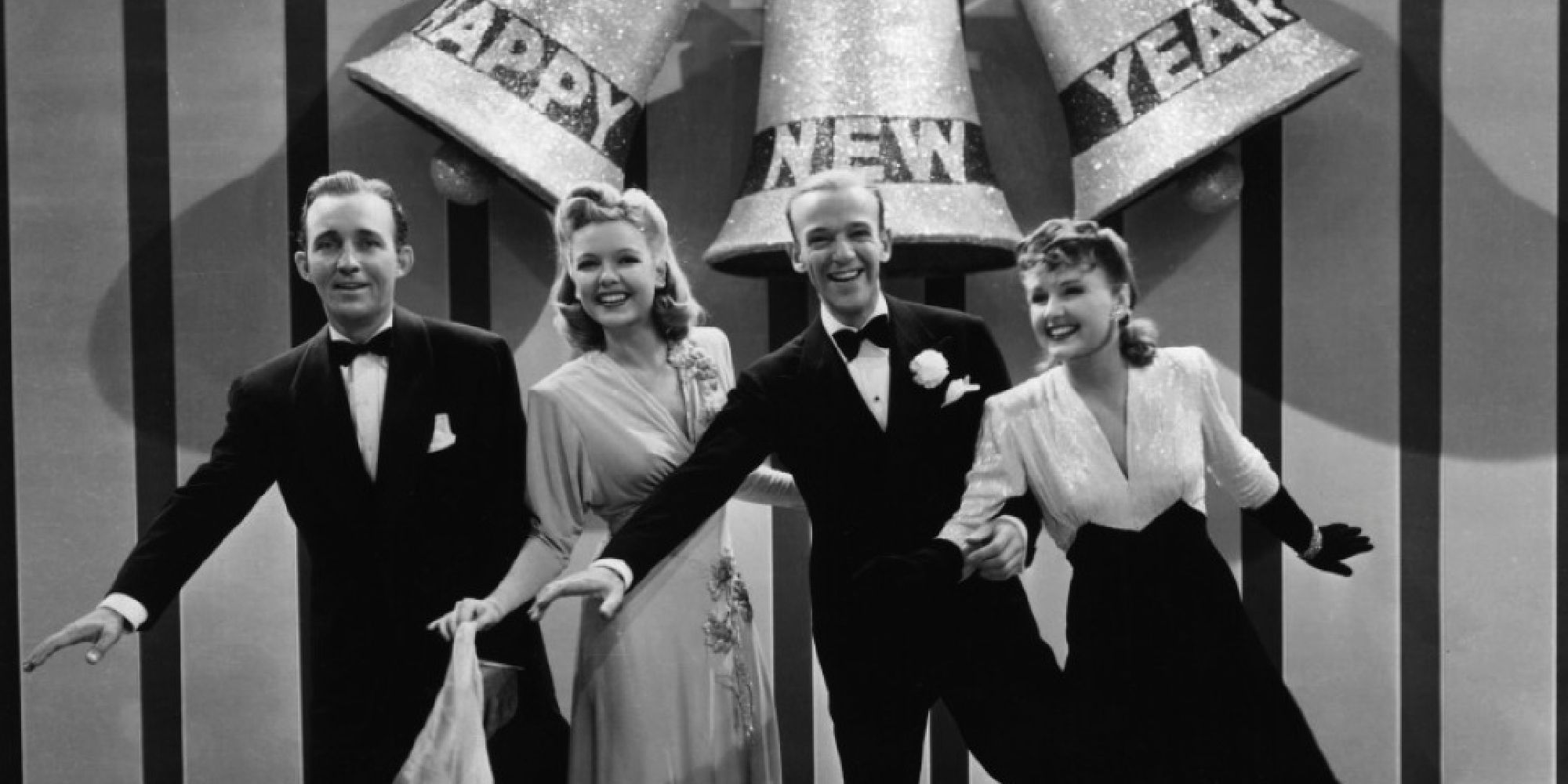 Bing Crosby and Fred Astaire co-star in Mark Sandrich's 1942 musical Holiday Inn. The plot follows Jim, who opens a holiday-exclusive inn, where he falls for a beautiful up-and-coming performer. Things get complicated with the arrival of Ted, a former friend of Jim who once stole his beloved.
RELATED: The 10 Best Bette Davis Movies, Ranked
Holiday Inn became an instant classic thanks to Irving Berlin's timeless songs, notably "White Christmas." However, the film also contains a now-infamous scene, the "Abraham" musical number, which features blackface. The scene has severely dented Holiday Inn's legacy, making it a jarring watch for many modern audience members.
9
'Yolanda and the Thief' (1945)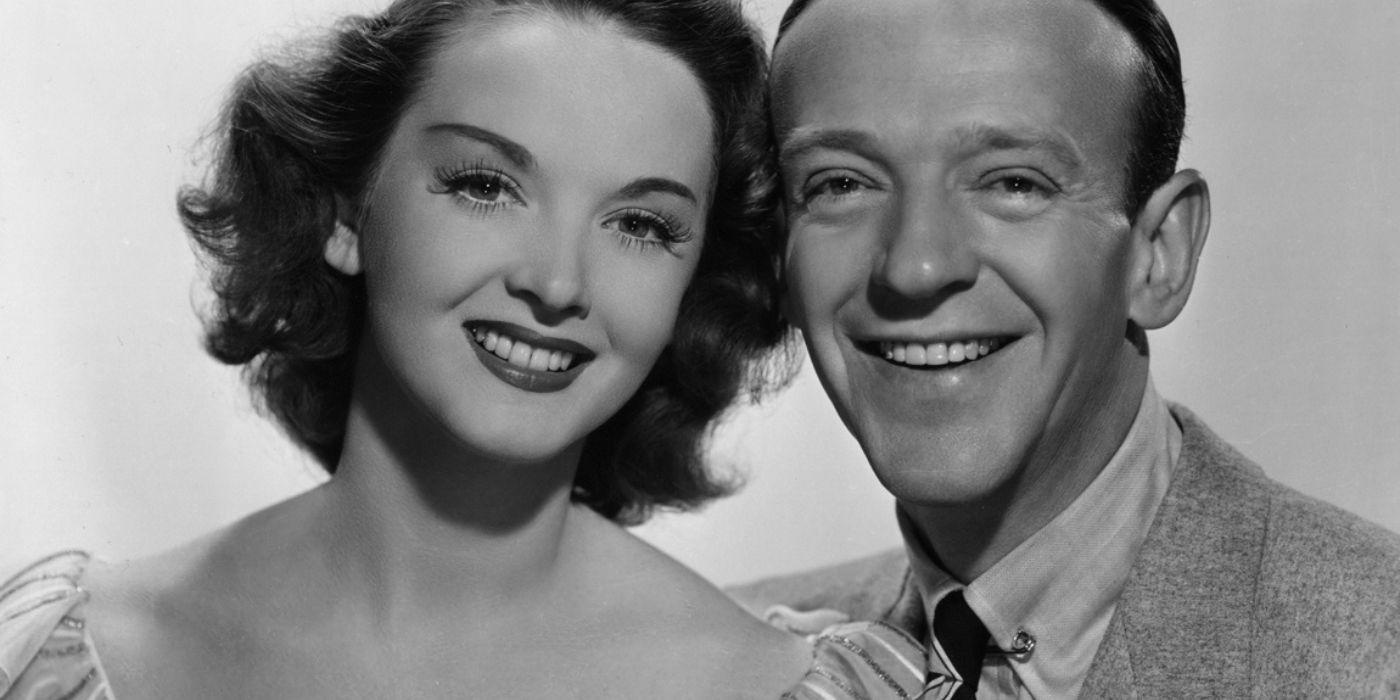 Vincente Minnelli paired Astaire with Lucille Brenner, partner of the film's producer, in the 1945 musical comedy Yolanda and the Thief. Set in a fictional Latin American country, the film follows a charming thief who seduces a naive heiress by tricking her into thinking he is her guardian angel.
Whimsical and delightful, Yolanda and the Thief is a crucial project in Astaire's life. It was supposed to jumpstart Brenner's career; however, it tanked at the box office, effectively ending her chances while discouraging Astaire and contributing to his retirement the following year. However, Yolanda and the Thief is a charming-enough fantasy romance, with Astaire doing a Herculean effort to make up for his partner's limited appeal.
8
'Blue Skies' (1946)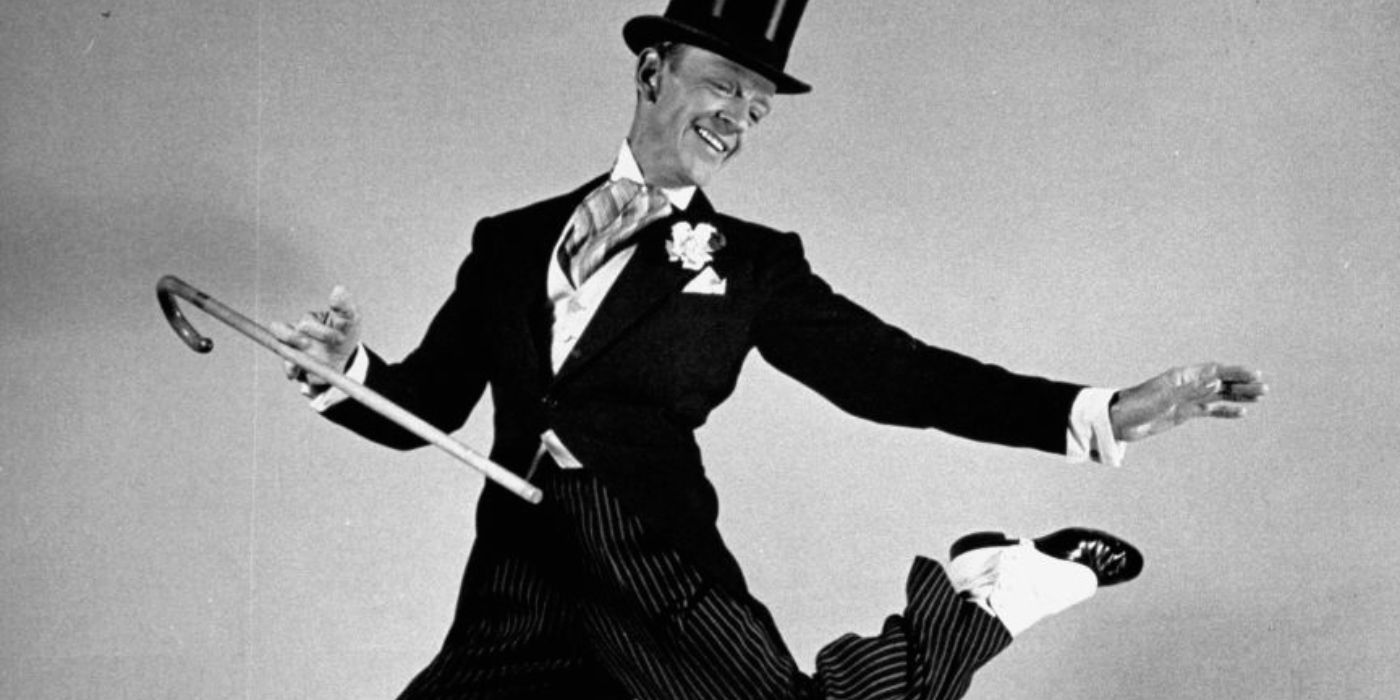 Stuart Heisler's 1946 musical comedy Blue Skies stars Crosby and Astaire opposite Joan Caufield. Based on an Irving Berlin song, the film centers on the love triangle between a singer, a showgirl, and a compulsive nightclub opener.
Like Holiday Inn, Blue Skies draws heavy mileage from the rivalry between Crosby and Astaire. The pair is a tornado of energy, providing Berlin's timeless tunes with enviable and electrifying vigor. Blue Skies lives and dies with the music and Crosby and Astaire's performances; it might not be among the all-time best movie musicals, but it is a remarkable achievement and a stellar example of Crosby and Astaire's star power.
7
'Funny Face' (1957)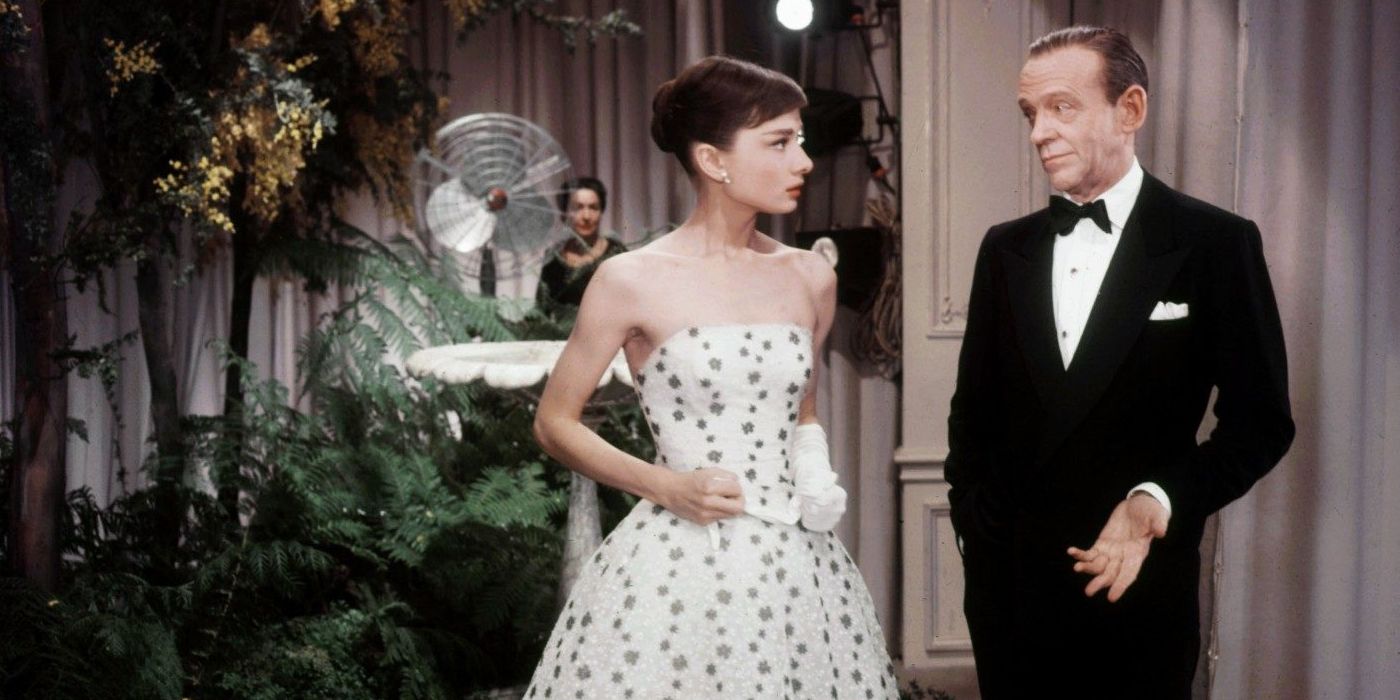 Audrey Hepburn and Astaire make a lovely couple in the 1957 romantic comedy Funny Face. The plot centers on a fashion photographer who discovers a beautiful but shy bookstore employee and takes her to Paris in hopes of turning her into a successful model. A romance soon blossoms between the unlikely pair.
RELATED: The 25 Best Romantic Comedies Of All Time, Ranked
Funny Face is best remembered for the now-iconic imagery of Hepburn in gorgeous gowns against the equally stunning Parisian scenery. However, the film is also an excellent example of Astaire's leading man charm; despite being three decades older than Hepburn, Astaire and the young actress create a lovely dynamic that sells the improbable romance.
6
'Easter Parade' (1938)
Charles Walters' Easter Parade stars Astaire with one of his best on-screen partners, the equally iconic Judy Garland. The plot follows veteran Broadway performer Don Hewes, who sets out to turn young dancer Hannah into a star after his previous dance partner abandons him.
Easter Parade marked Astaire's return to the big screen following his quasi-retirement in 1946. The film was a smashing success, thanks to his irresistible chemistry with Garland; the pair is enchanting, aided by Irving Berlin's tunes, some of which are now considered among the all-time best movie songs.
5
'The Band Wagon (1953)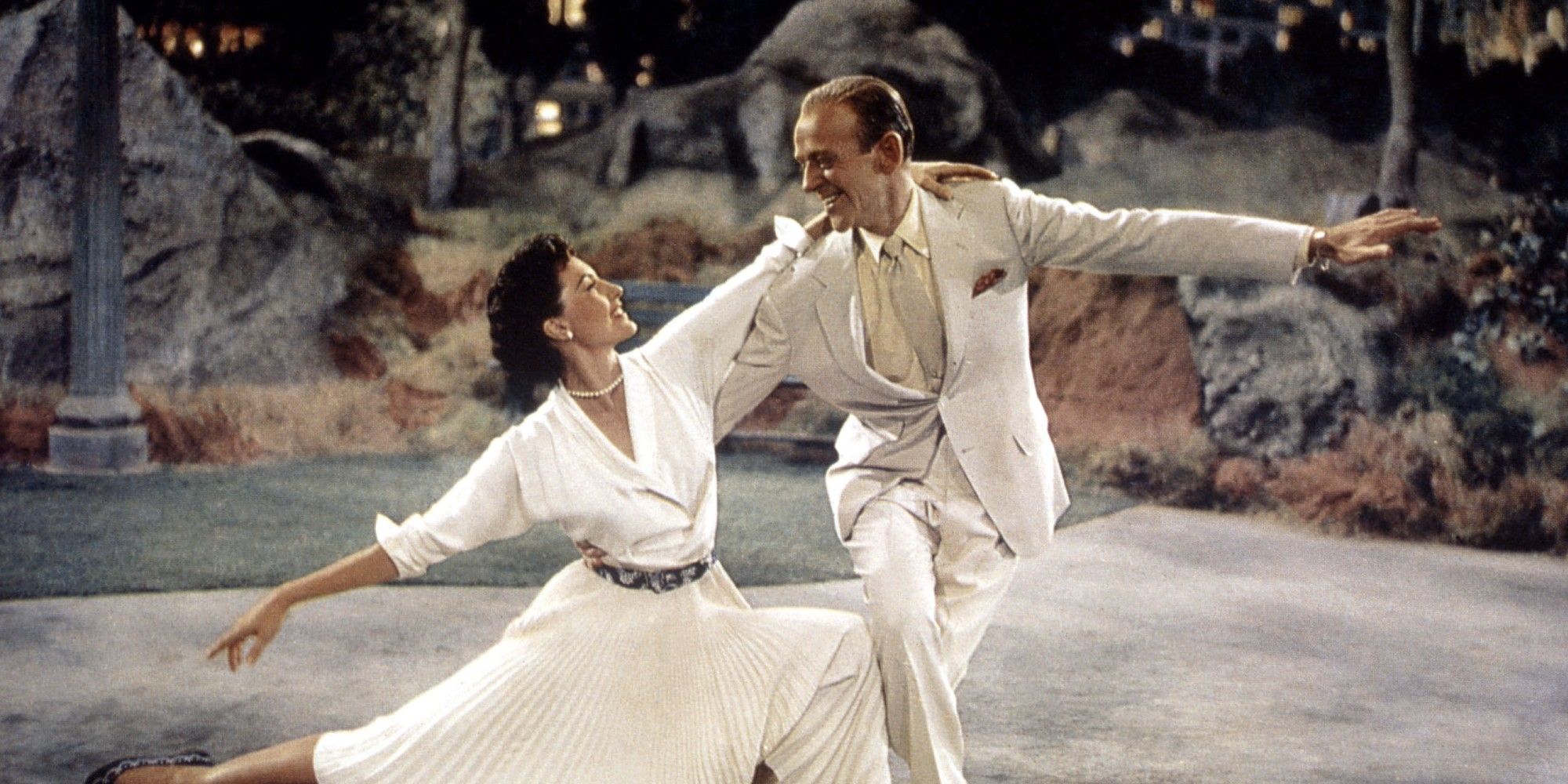 Astaire teamed with Vincente Minnelli again with 1953's musical romance The Band Wagon opposite Cyd Charisse. The film tells the story of Tony Hunter, an aging musical star attempting to re-ignite his career with a Broadway musical co-starring a beautiful ballerina.
The Band Wagon is an explosion of rhythm and color and one of Astaire's best musicals. Aided by Charisse and an impressive ensemble of supporting players, Astaire creates the one-of-a-kind magic that movies should be about. The Band Wagon is among the all-time great movie musicals, a love letter to theater and music itself, and who better than Fred Astaire to bring it to life?
4
'Shall We Dance' (1937)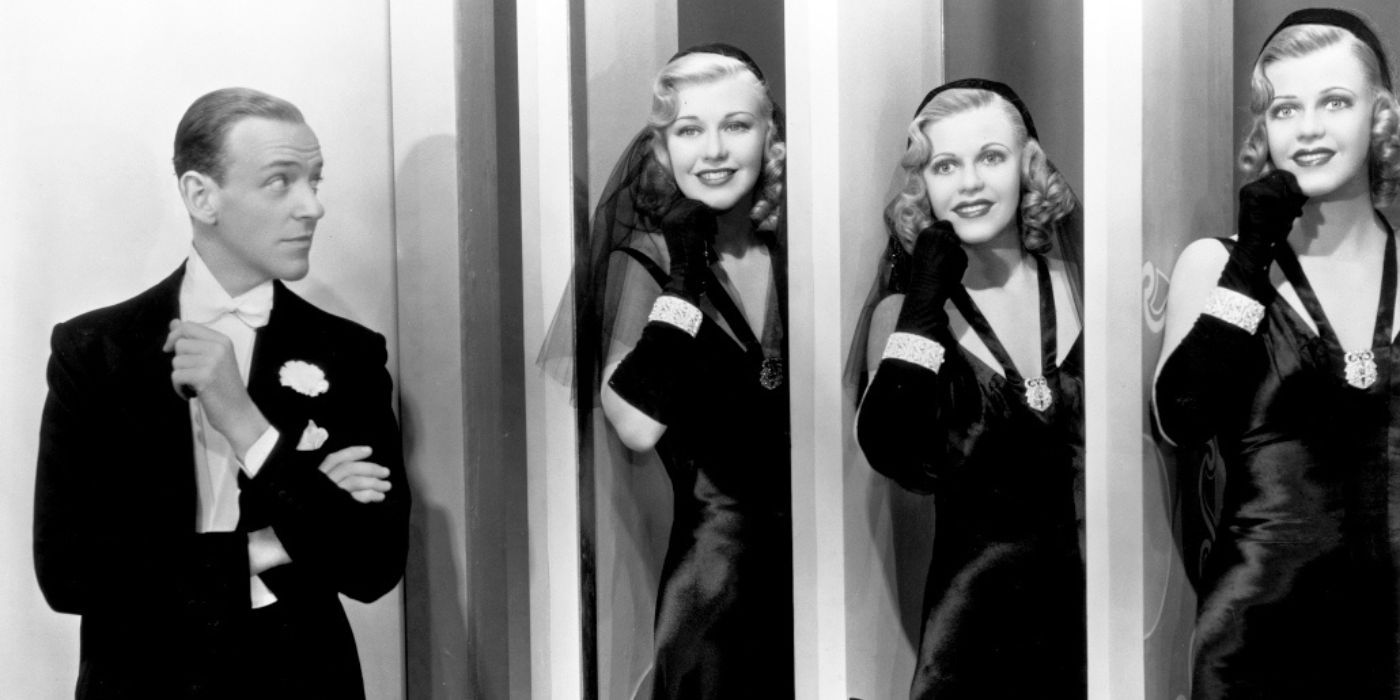 Mark Sandrich directed Astaire and Ginger Rogers in their seventh collaboration, 1937's Shall We Dance. The plot follows a ballet dancer and a tap dancer who fall in love after the tabloids concoct a bogus story about their supposed marriage.
Like other Astaire/Rogers films, Shall We Dance has a memorable musical number to the tune of "Let's Call the Whole Thing Off." The Oscar-nominated "They Can't Take That Away From Me" and the witty "They All Laughed (at Christopher Columbus) further contributed to the film's timelessness. However, Shall We Dance is all bout Astaire and Rogers, who bring their unique complicity to this delightful musical.
3
'The Gay Divorcee' (1934)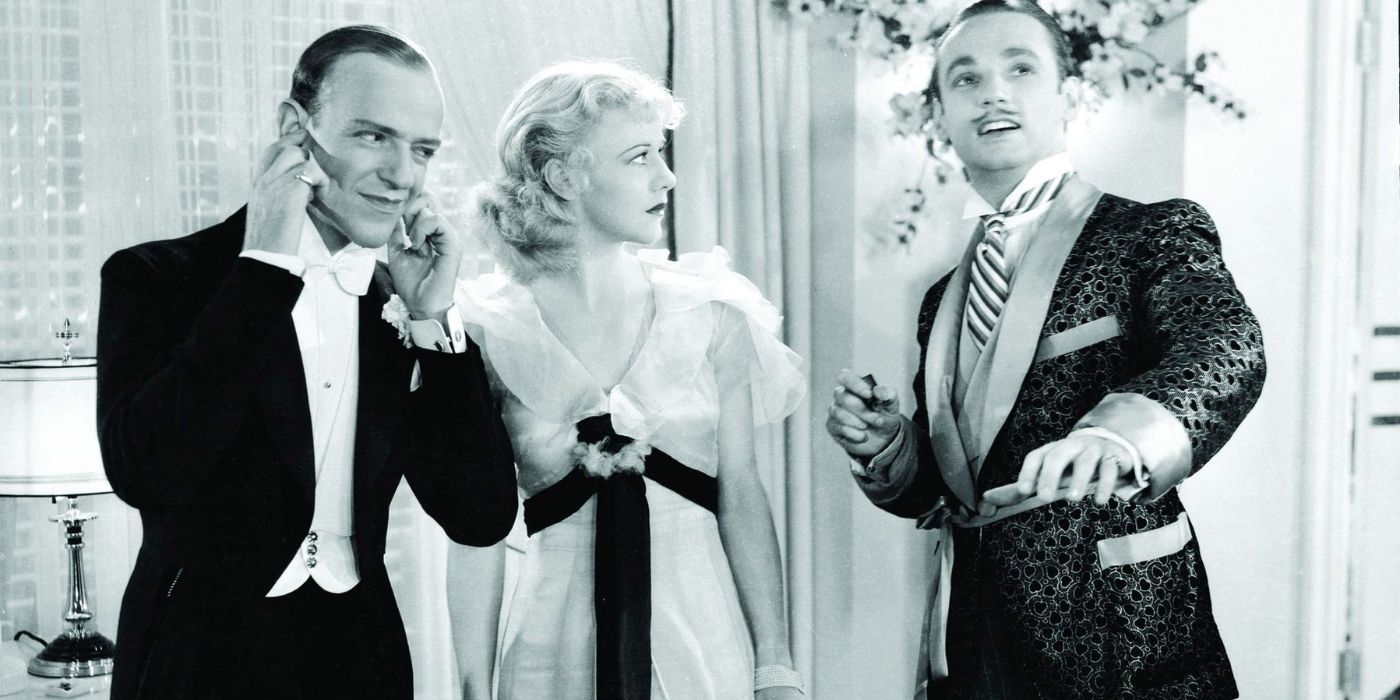 Astaire and Rogers' second collaboration was in Sandrich's 1934 musical The Gay Divorcee. The plot revolves around a woman who travels to England seeking a divorce from her estranged husband, where she meets a dashing performer.
RELATED: 15 Greatest Classic Hollywood Actresses, According To The AFI
The Gay Divorcee marked the first time that audiences clearly understood the true power of the Astaire/Rogers partnership. The duo is electric in their musical sequences, particularly during the now-iconic third act. Astaire is in fine form as the charming Guy, with Rogers proving his ideal match, keeping up with him at every turn. The Gay Divorcee was the beginning of one of cinema's greatest partnerships, a legendary film that improves with every rewatch.
2
'Swing Time (1936)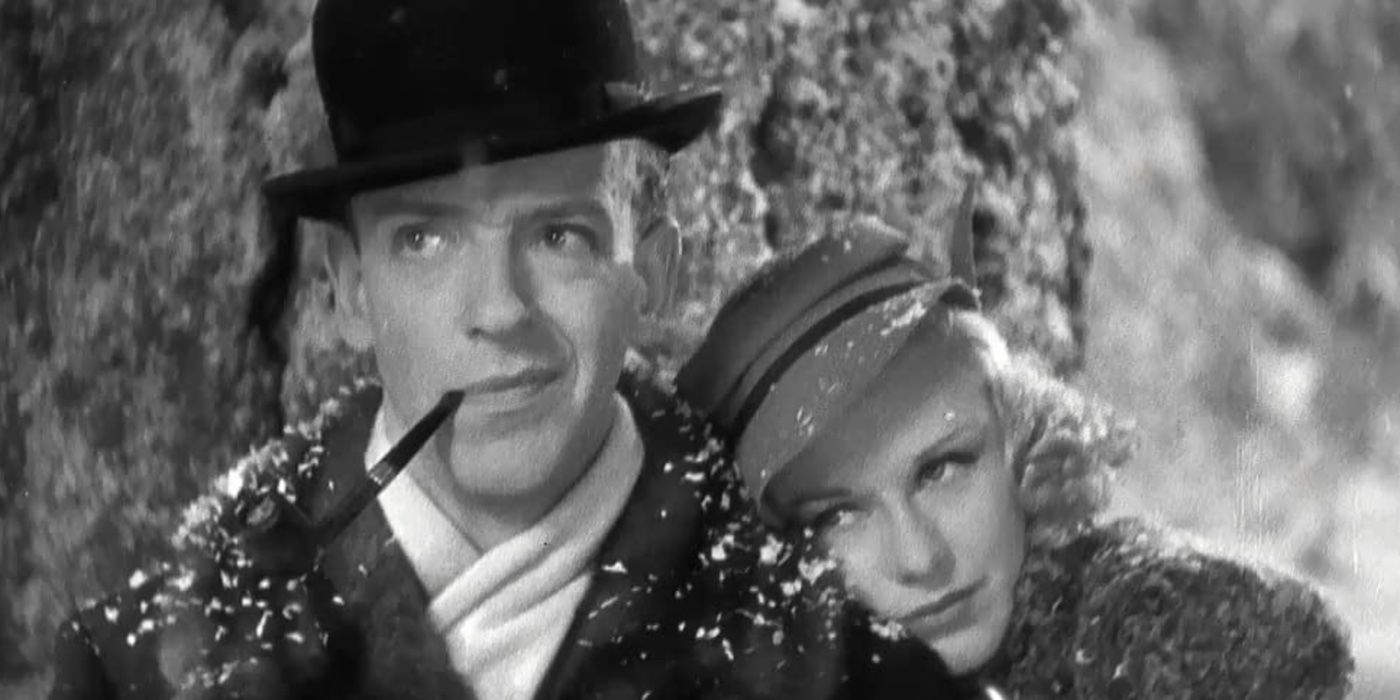 The sixth of the Astaire/Rogers films, Swing Time follows Lucky Garnett, an ambitious gambler and dancer raising money for his marriage to the pretty Margaret Watson. However, his feelings change when he meets dance instructor Penny and begins dancing with her.
Swing Time produced several iconic tunes, including the Oscar-winning "The Way You Look Tonight." Often considered among the finest films of the legendary pair, Swing Time is most famous for the dazzling musical sequence "Never Gonna Dance," a strong contender for the all-time best Astaire/Rogers dance number. The plot is flawed and uneven, but who needs it when Fred and Ginger deliver some of their finest on-screen dancing?
1
'Top Hat' (1935)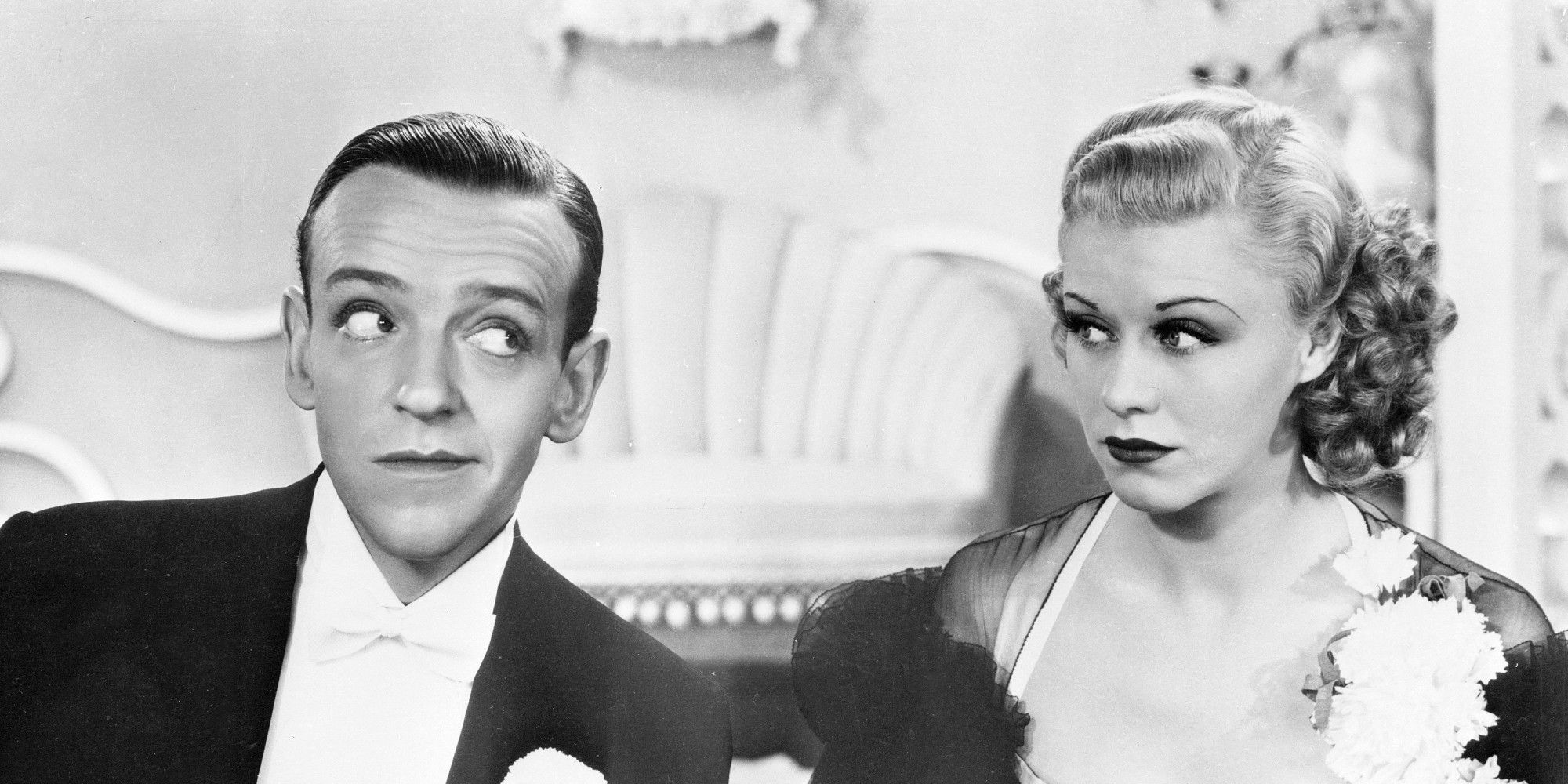 Fred and Ginger's fourth film together, Top Hat, is a timeless cinematic classic. The plot centers on tap dancer Jerry Travers, who is in London to star in a new stage show, who falls for the wealthy Dale Tremont, a young woman on vacation.
Top Hat is full of memorable songs, including its titular tune, "Top Hat, White Tie, and Tails." However, "Cheek to Cheek" remains the film's most famous song, as well as arguably Astaire and Rogers' most memorable dance sequence. The pair is stunning in Top Hat, creating a warm yet electrifying collaboration that has stood the test of time. The film is arguably Astaire's best, the crowning achievement of his long and illustrious career.
KEEP READING: 15 Greatest Classic Hollywood Actors, According To The AFI